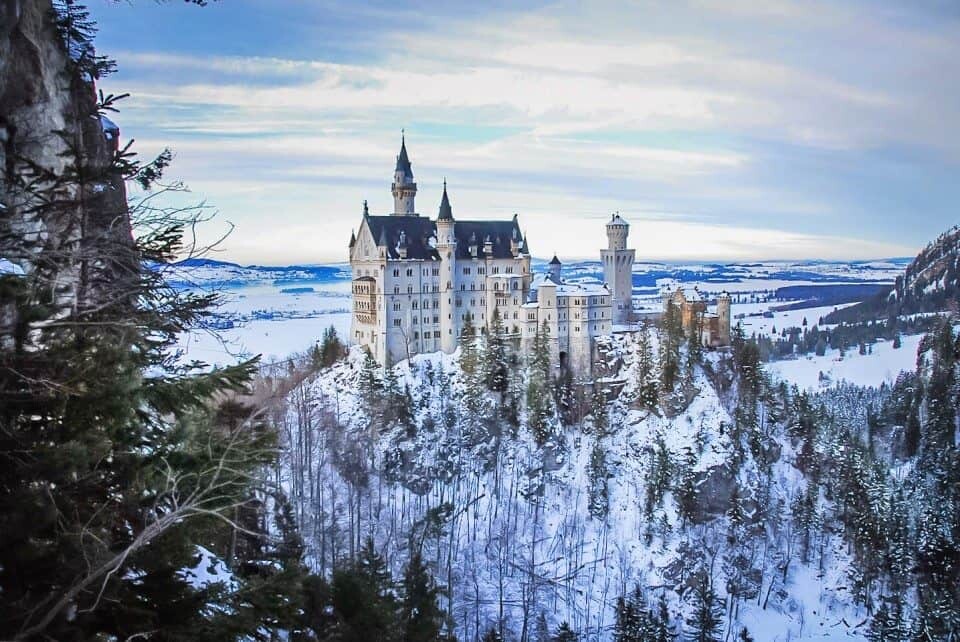 Neuschwanstein Castle and Hohenschwangau in Photos
This German village is the gateway to a land of fairy tales. Nestled amongst snow covered forests its where horse drawn carriages transport visitors to the immensely lavish castles perched high upon hills.
Childhood fantasies of Sleeping Beauty's castle come to life as you get your first glimpse of Neuschwanstein Castle through the pine trees. The towering castle is the epitome of Disney magic and was the home of King Ludwig II who commissioned the palace as a personal retreat.
Open to the public since his death in 1886, Neuschwanstein Castle has seen over 61million visitors though still manages to retain that intriguing luxe charm of a royal private residence (except for the inclusion of a food court which I can't get my head around!?).
For me, far more impressive than the interior are the views and photographic opportunities from Marienbrücke (Marie's Bridge), a short hike up hill from the castle. Dangling over a ravine the bridge offers panoramic views of the castle, lakes and down below are cascading waterfalls weaving their way through frozen creek crevices.
Walking through the dense woodland brings scenes of the folkloric tales of Brothers Grimm into reality. It's not too hard to imagine enchanting elves, fairies, gnomes and of course Little Red Riding Hood wandering these same paths.
To further enhance the fairy tale feeling is the Alpsee, a giant lake bordered by mountains and home to wild swans. In winter, the lake resembles a natural scene you usually have to hike miles to reach however the Alpsee has a circular path that allows you to easily roam around and capture the landscape from all angles. Frozen water droplets hang from tree branches delicately dancing on the lakes surface and reflections of wooden huts and forests are picture perfect on a still day.
Back in the village of Hohenschwangau you'll find Neuschwanstein's neighbour, Hohenschwangau Castle, a yellow marvel that's spectacular in its own right. Just as a little note, if you're visiting the castles there are photography restrictions inside so keep an eye out for signs so you know when it's safe to snap away.
Here is a little collection of images from my visit to the Bavarian region of Germany…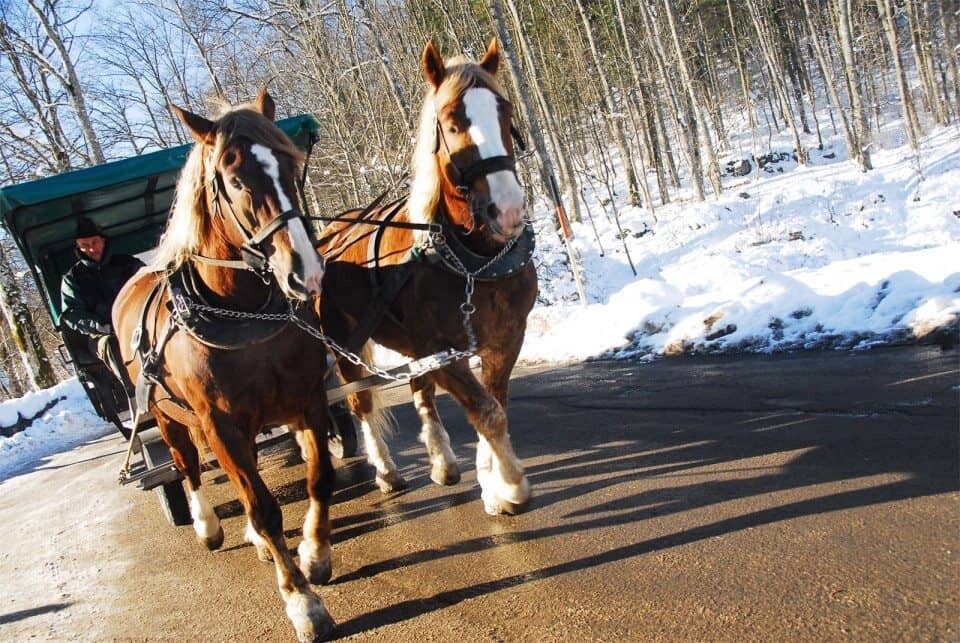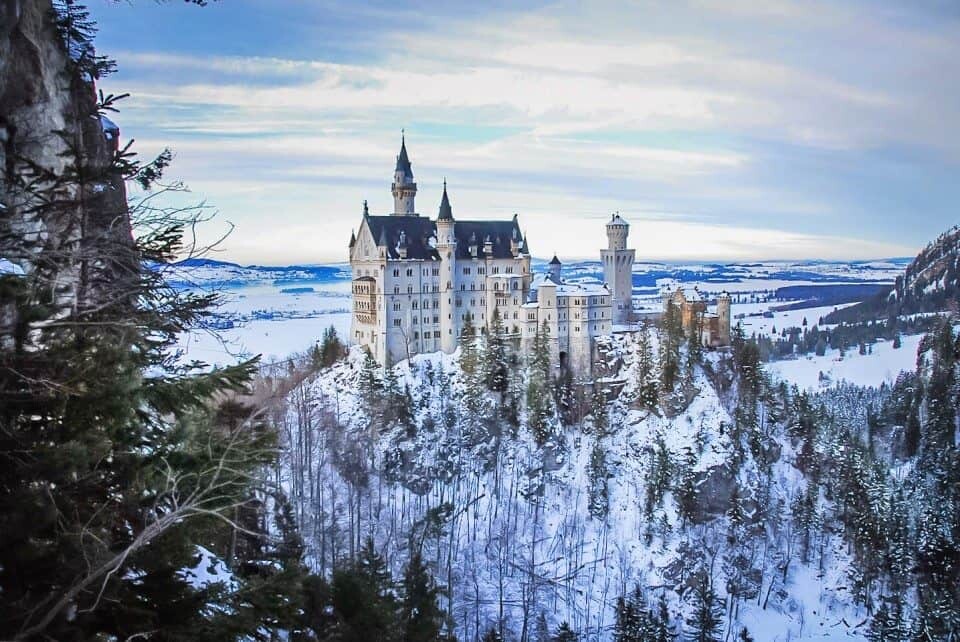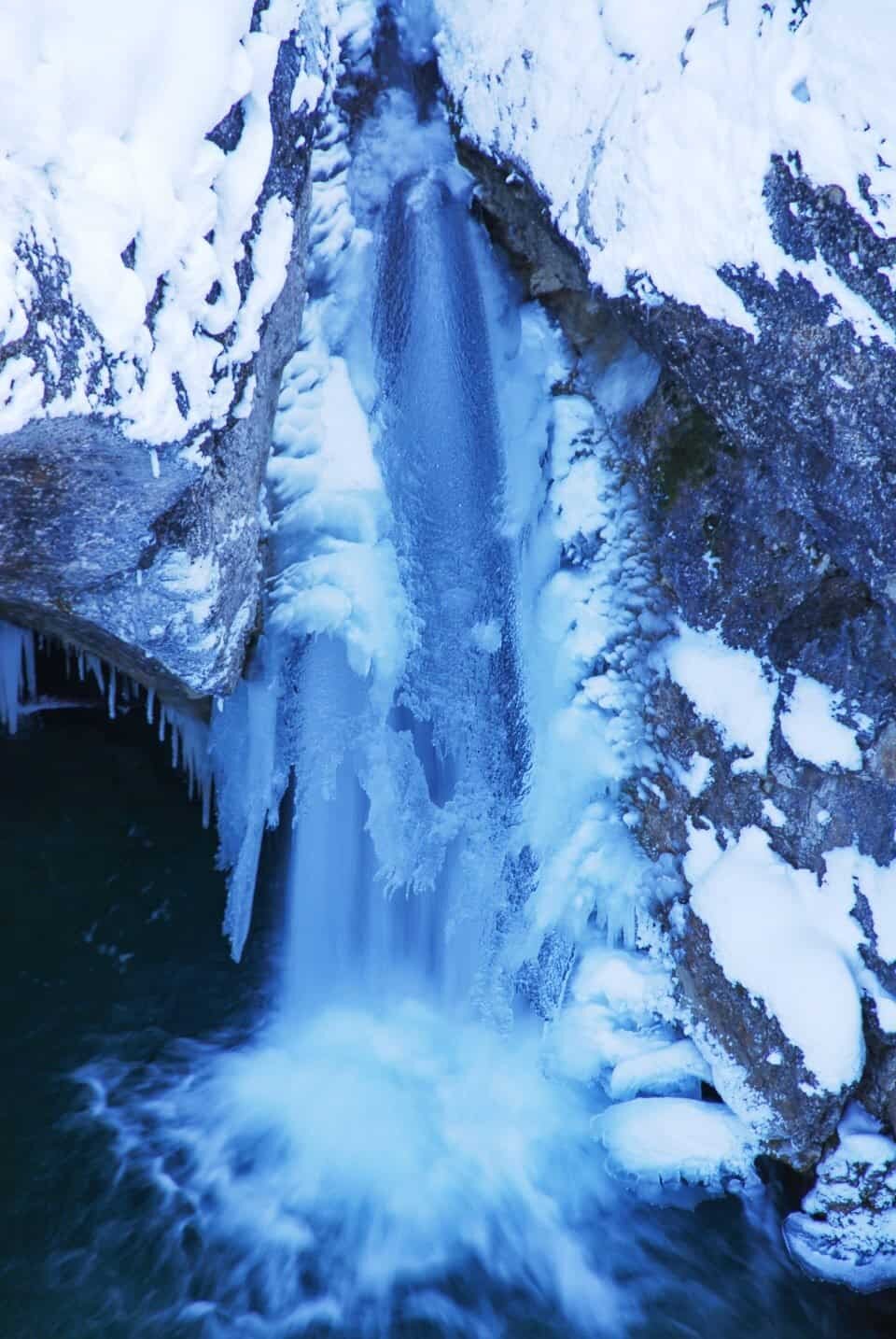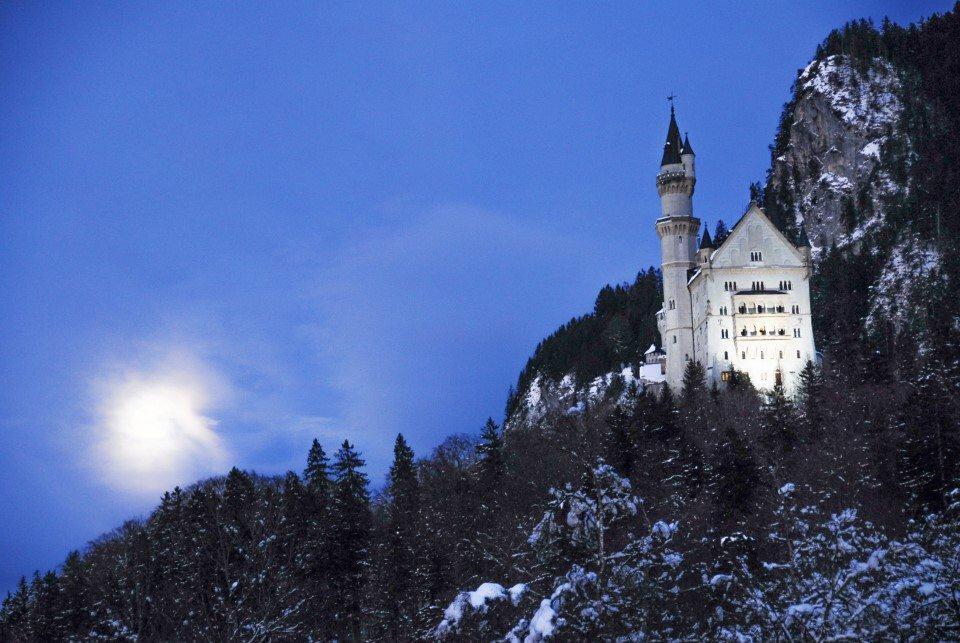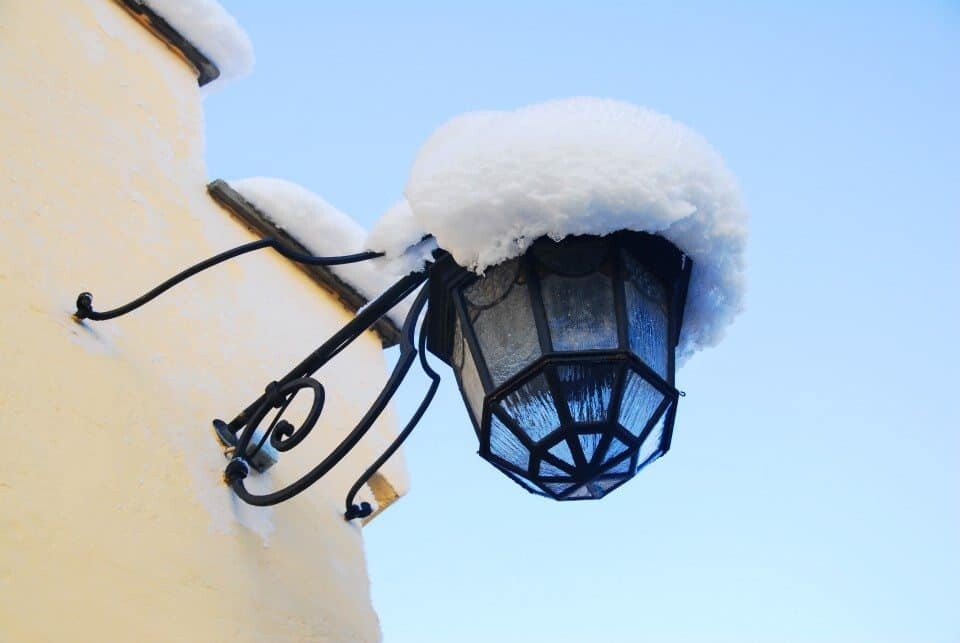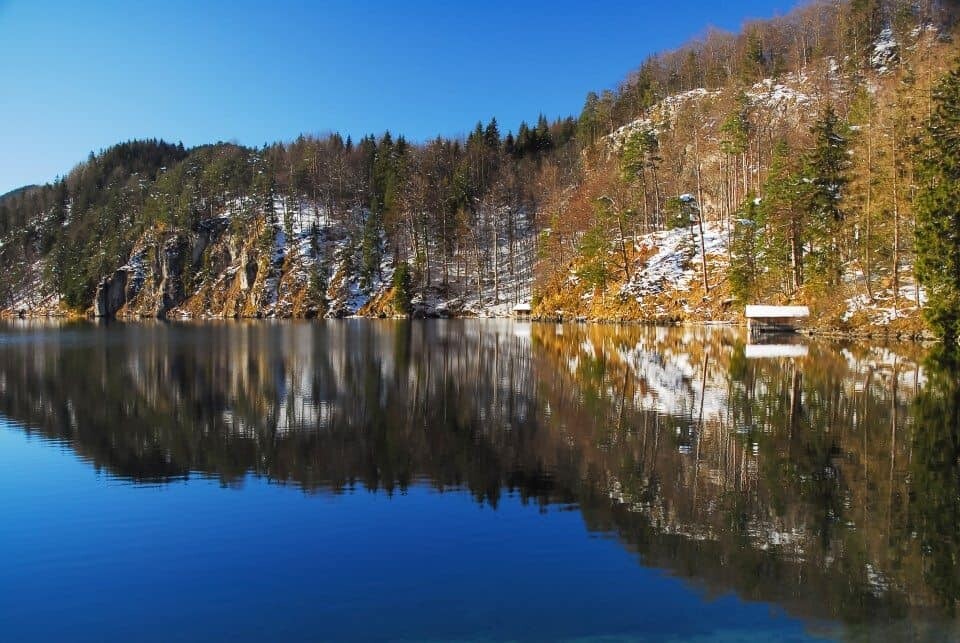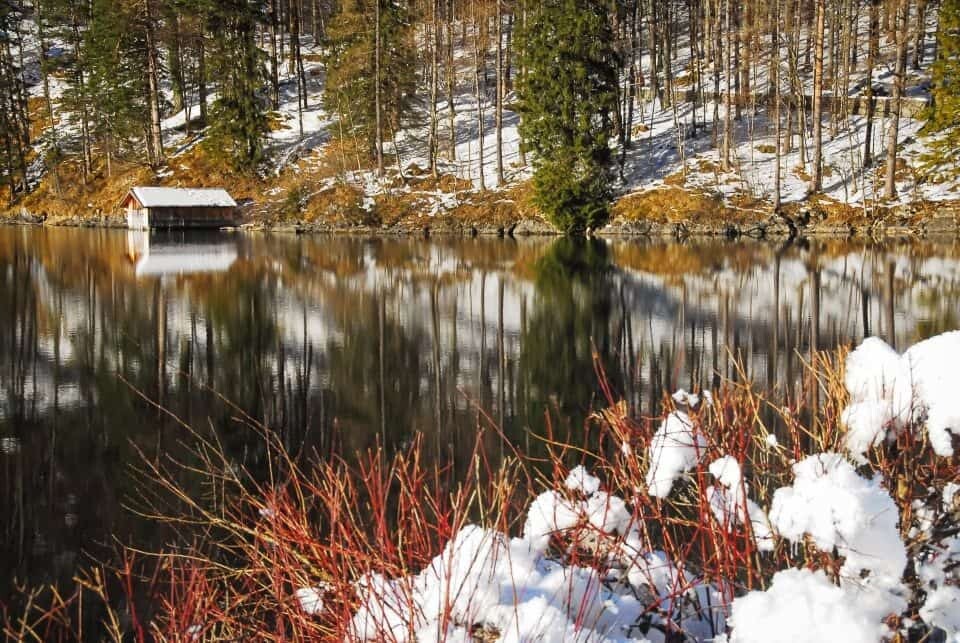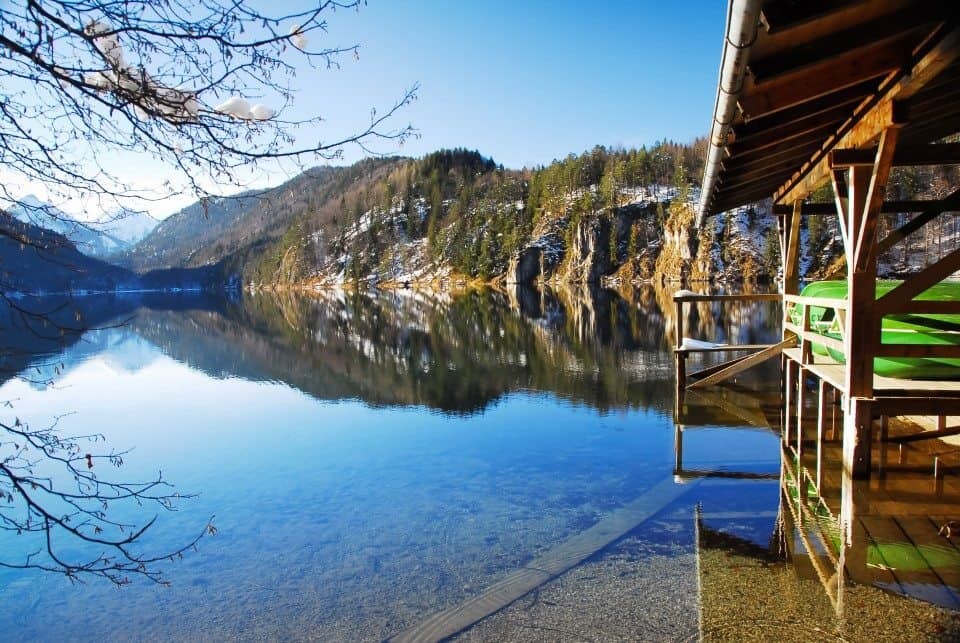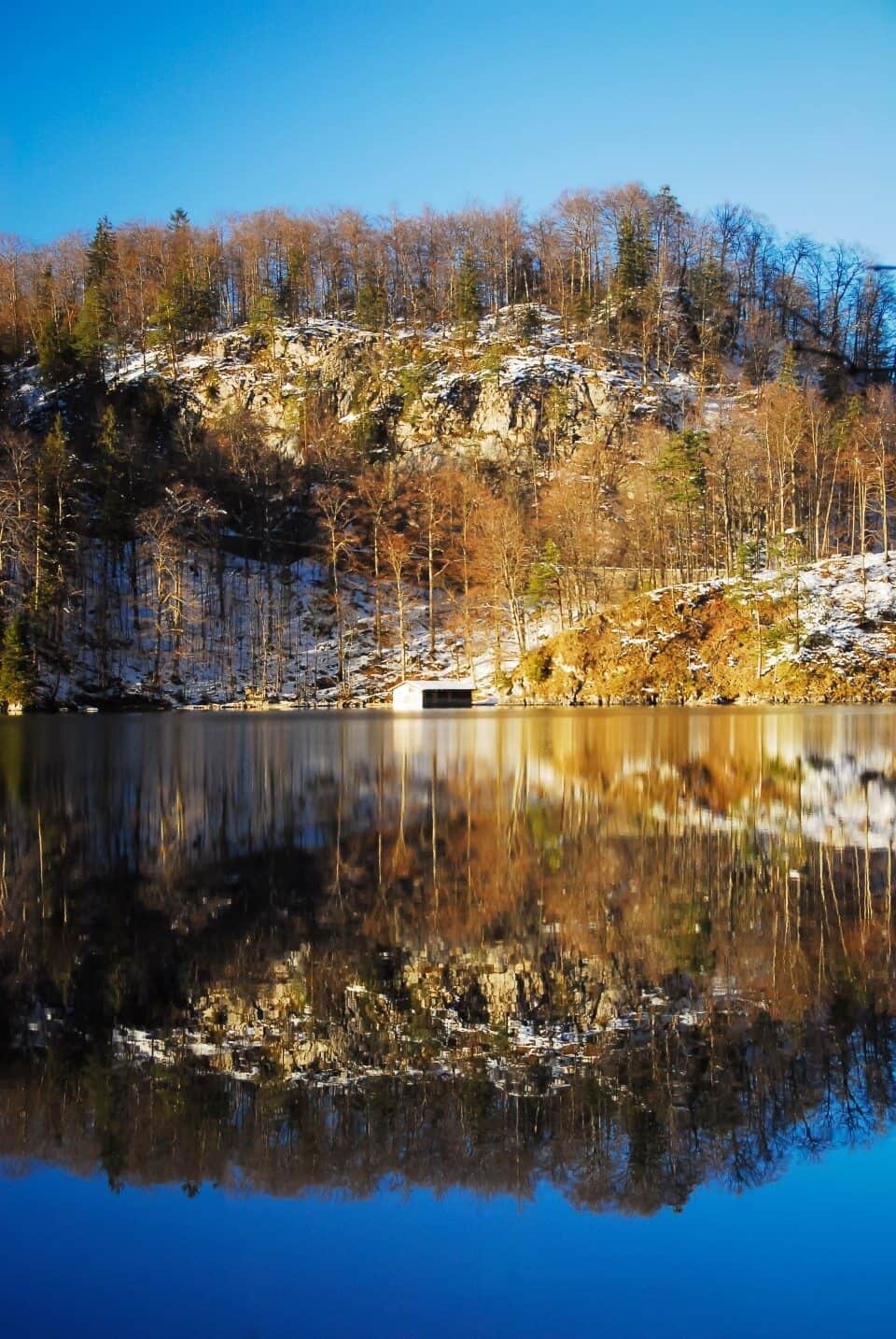 To view more winter wonderland destinations in Europe, take a peek at these related articles –
Dream winter destinations:
The Magic of Jokulsarlon Glacier Lagoon, Iceland
A Guide to Photography Locations in Banff National Park, Canada
14 Photogenic Winter Destinations in Europe
20 Photos of Adelboden in Switzerland
Camp Ripan aka Winter Wonderland in Sweden
Winter Photography Tips
Snow Photography – How to Take Photos in Snow
Camera Care in Extreme Climates
How to Photograph in Freezing Conditions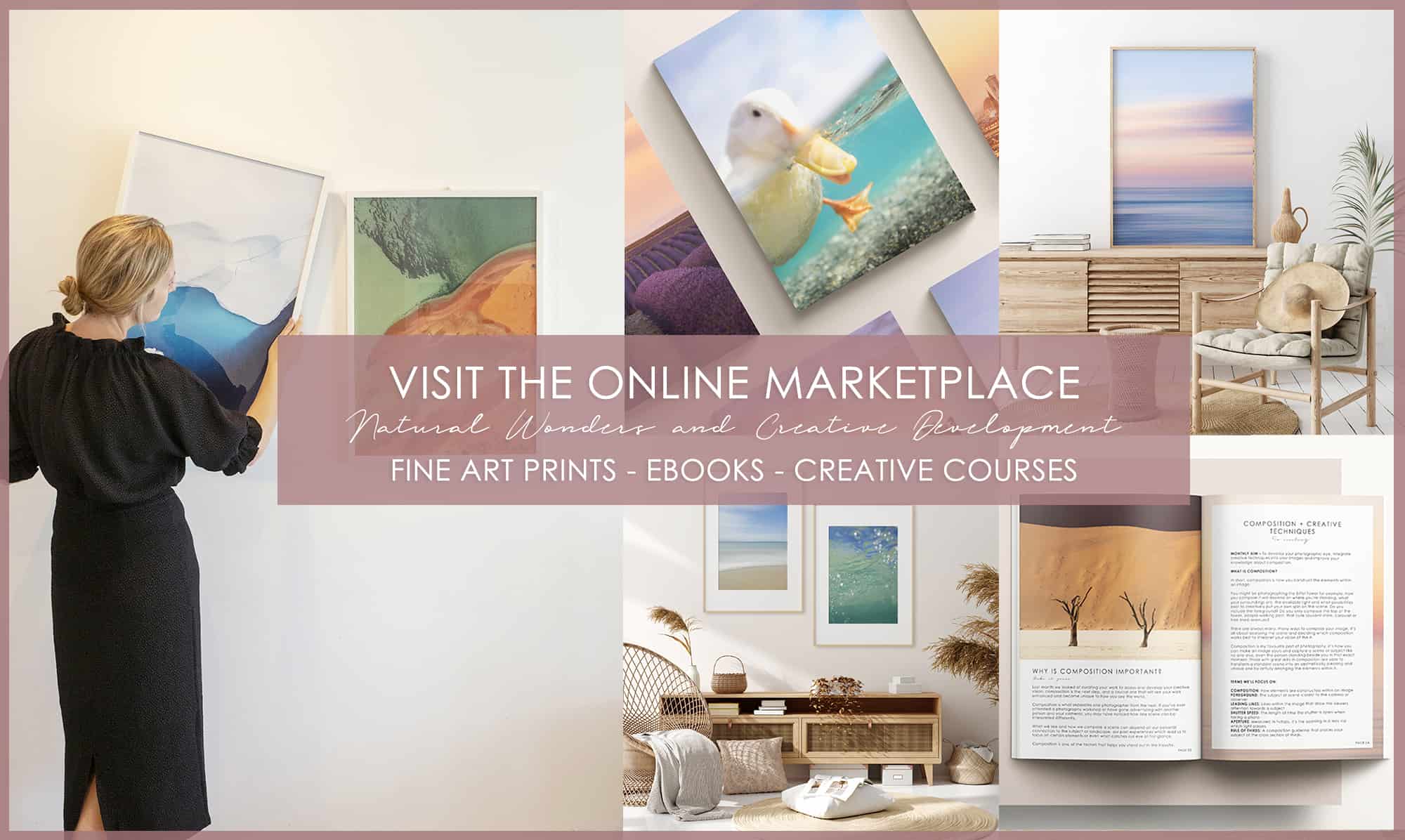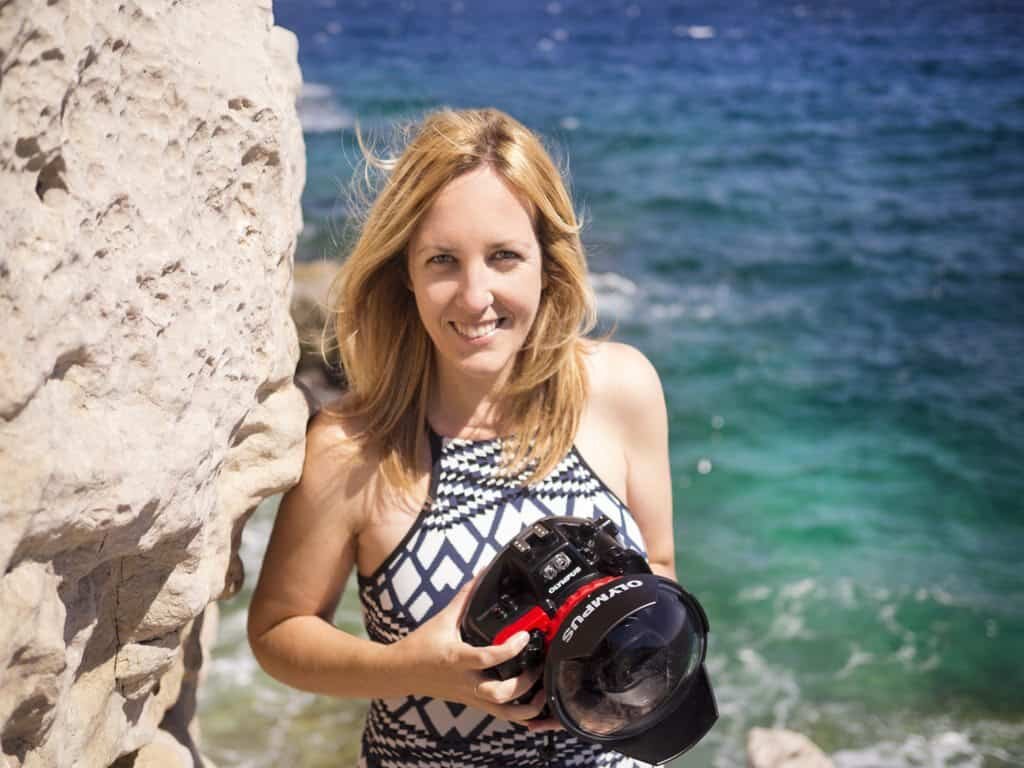 Hello! I'm the founder and photographer behind The Wandering Lens.
With 17+yrs experience as a professional travel and landscape photographer, all advice found on this site is from my personal experience on the road. I hope it's useful for your own travels and would love to hear in the comments about your trips and experiences around the world.