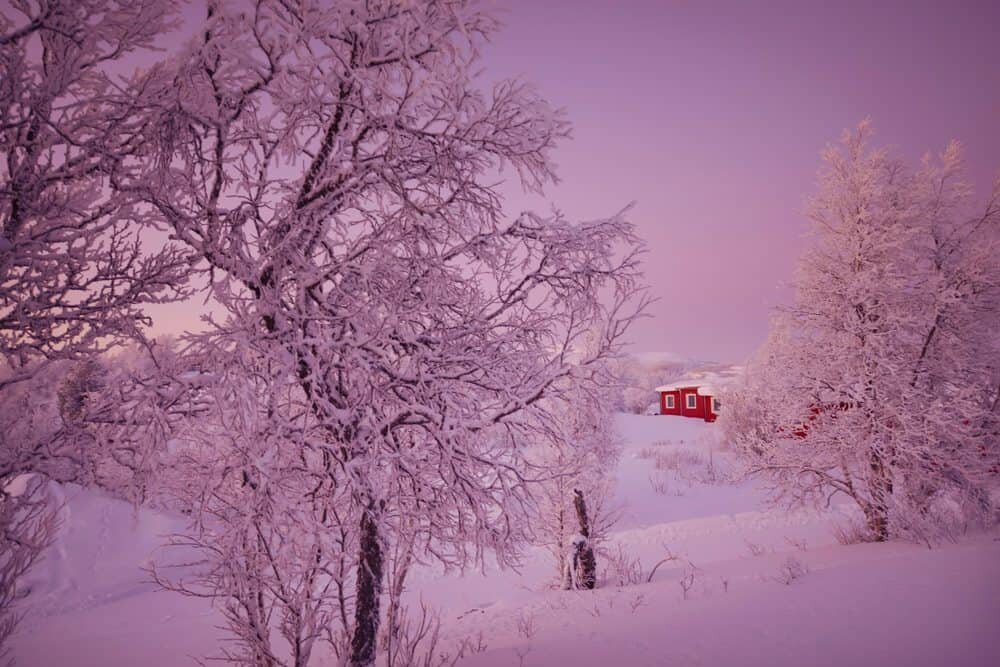 Where to stay in Kiruna, Sweden
When picturing my dream winter scene I always envision a little cabin in the woods surrounded by fields of snow and a sleigh out the front. Being from one of the warmest places in Australia, far from snow or any kind of cold weather, it's just how I imagine winter should be.
Upon deciding to take a last minute (very last minute) trip to Swedish Lapland to photograph the northern lights I researched online for the perfect little cabin to stay. This is what I found…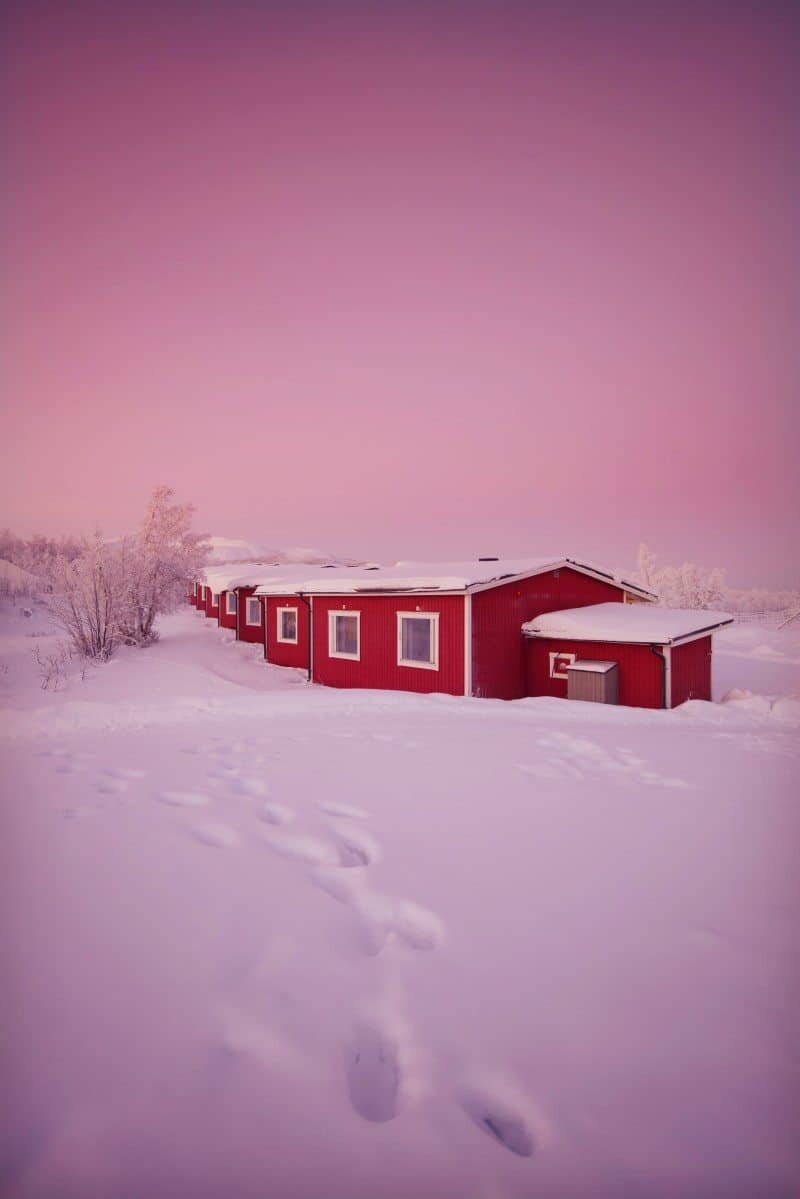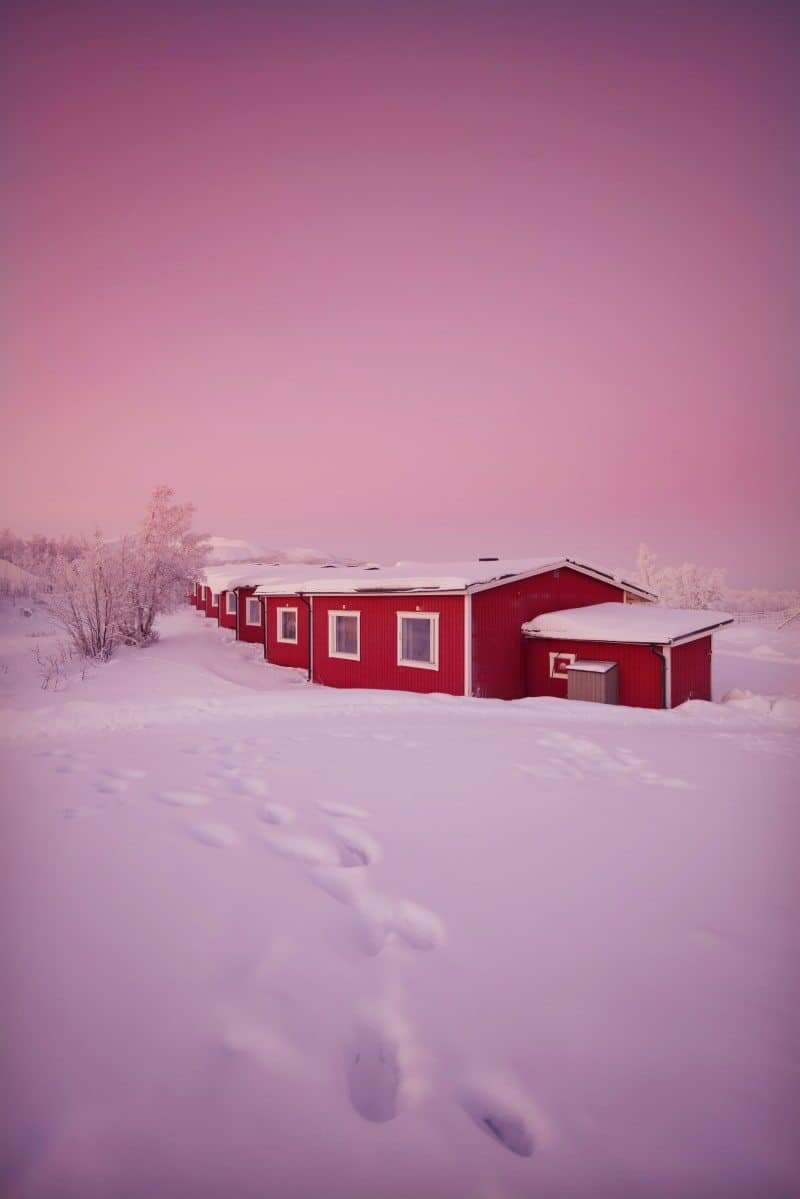 Can it get any closer to my dream?
Welcome to Camp Ripan. My winter wonderland!
Camp Ripan is located in Kiruna, about 145km above the Arctic Circle in Sweden. Kiruna is known for its giant Iron Ore mine and as one of the most accessible places to experience a real winter environment with dog sledding, reindeers, northern lights and any other outdoor activity imaginable nearby.
Arriving into a -18 degree snow storm I wasn't sure what to expect about my chosen accommodation…was it literally a 'camp'? Was it going to be warm inside? The photos online looked beautiful but you know how you just can't be sure until you visit?
Well worry not. As soon as I laid eyes on my cabin I jumped around in the snow like a regular snow starved Aussie. I had my own 'Ski Shed', my balcony was completely covered in powdery white piles of snow and inside was a modern hotel room with décor that reflected the traditional Sami culture and of course an effortlessly cool Swedish style of light wood with pops of colour.
The first and most important thing I noticed about my room…HEATED BATHROOM FLOORING. Now usually this is a huge luxury but when the temperatures never go higher than -14 degrees outside and regularly drop to -30 degrees, having a warm floor to come home to each evening and stand on with bare feet is total bliss. The rest of the room is also set at a constant 24 degrees so feels like a warm hug when you step through the door with frozen feet, hair and eyelashes.
Camp Ripan has a variety of accommodation types to choose between ranging from two bedroom cabins with kitchenettes to mine, the Room Kiruna which is a cabin with a double bed. You can of course also opt for a twin room arrangement.
Spread across a large parcel of land, the hotel is unique in that each room has a private entrance. You can park in front of your cabin, ski up to your door or like me, just run in and out in snow boots to remind yourself there's snow outside.
In the main building you'll find a restaurant serving local specialties from Reindeer to Moose, or cheese pizza if that takes your fancy too! You can book tours beside the open fireplace in the reception area and they've also got warm clothing to hire if you find yours aren't quite doing the job. After three days I ended up hiring a set and was as warm as toast when photographing the northern lights, I could even feel my fingers and toes despite it being -26 degrees.
After a day out in the cold you can make use of the Aurora Spa with an indoor heated pool or if you dare, an outdoor one where if you're lucky, you can bathe and watch the northern lights dance above you! Just be careful if you want to take your camera into the spa area…going from the freezing conditions to a warm sanctuary of humid heat, your camera will fog up for hours!
One of the best things about staying at Camp Ripan is the Midnattsolstigen Park which begins just beside the cabins. Translating as 'Midnight Sun Path' it's a nature reserve where you can wander with your camera and photograph the scenery and winter landscapes. Within 30 seconds of leaving your heated bathroom floors you are amongst the snow covered trees with not another sole in sight. Its location couldn't be better suited for late night northern light hunts and for testing your camera settings before venturing further afield around Lapland!
As always, rather than ramble on about pillow comfort and linen I prefer to let the photos do the talking and show you a visual review of my stay at Camp Ripan.
Take a look below at my week in the little red cabin…
To book your own stay in winter wonderland – check for the best prices here on Booking.com.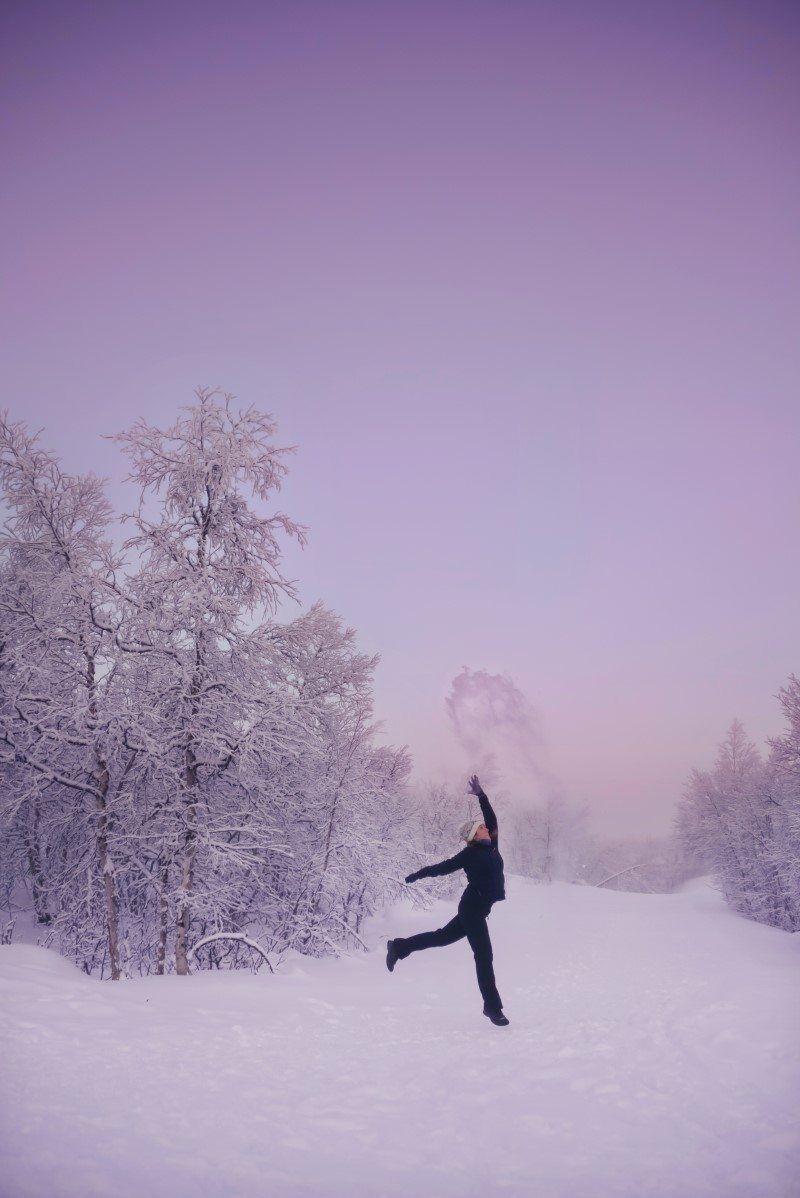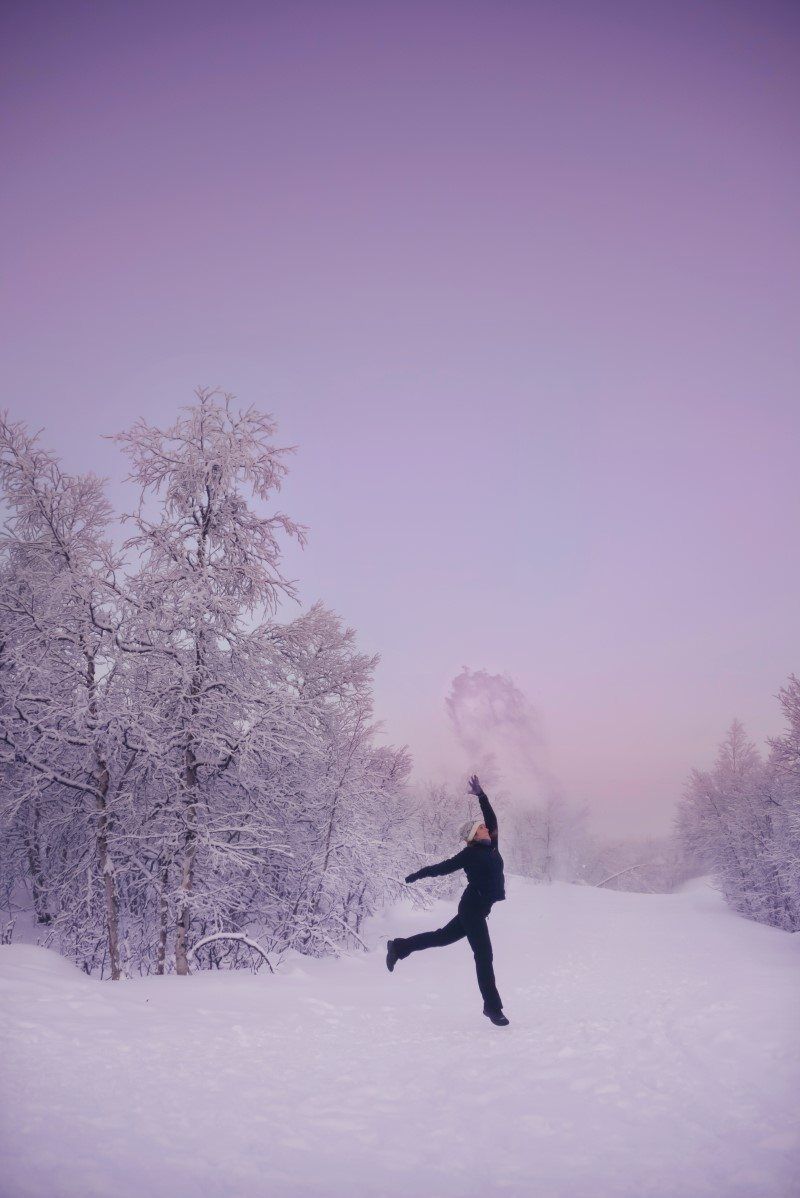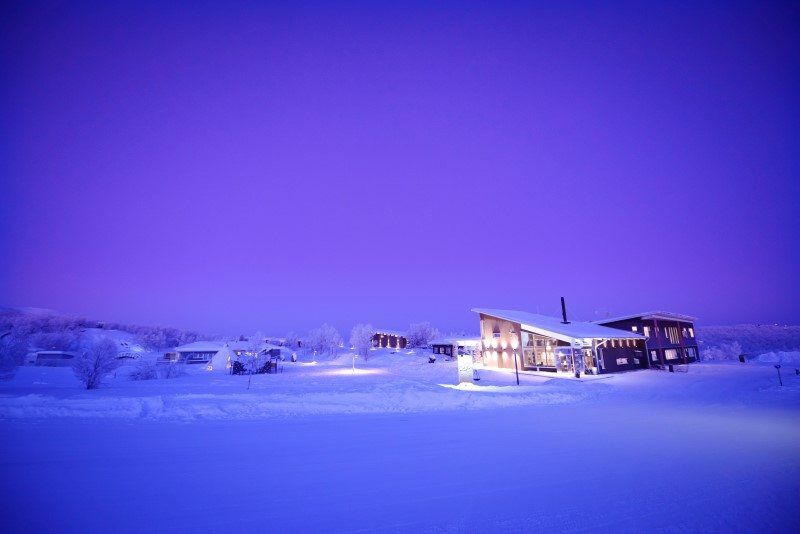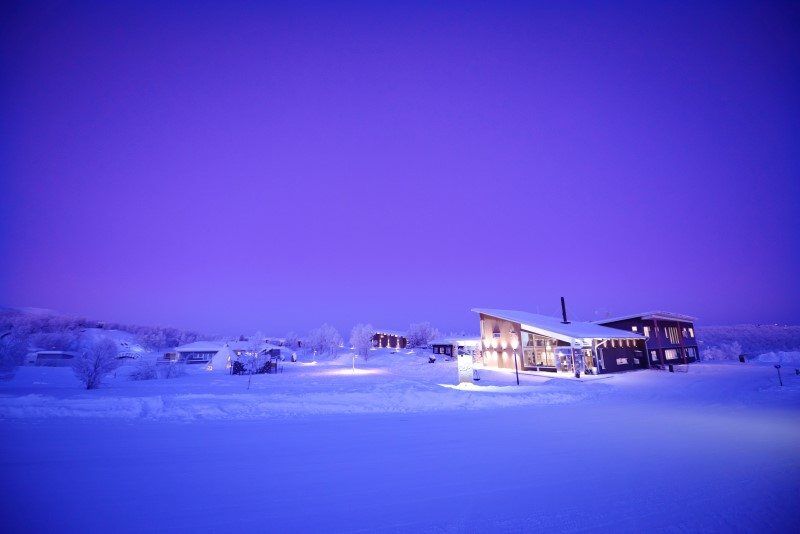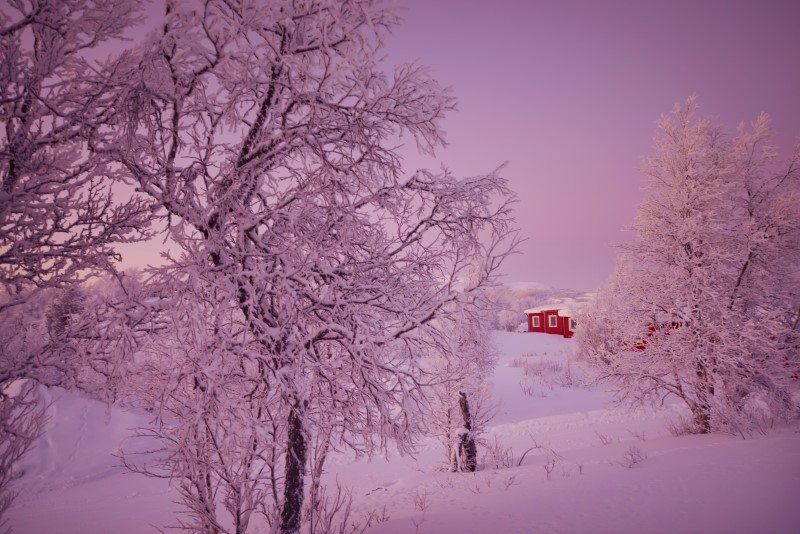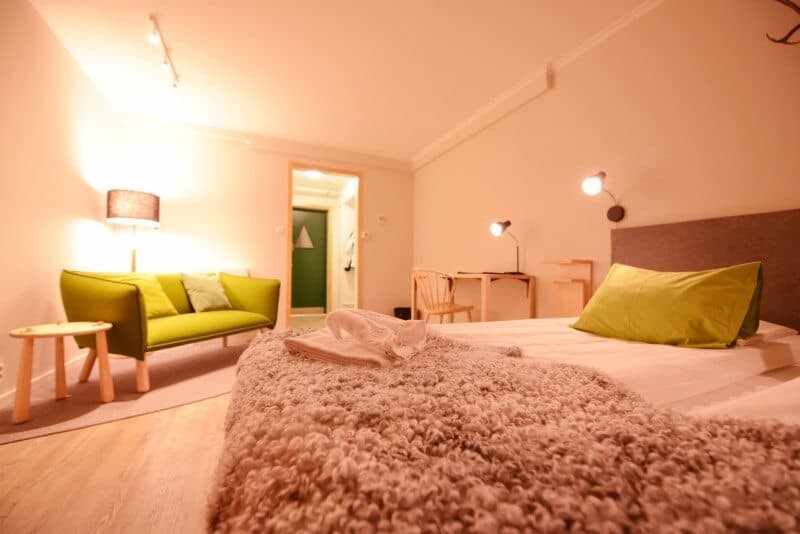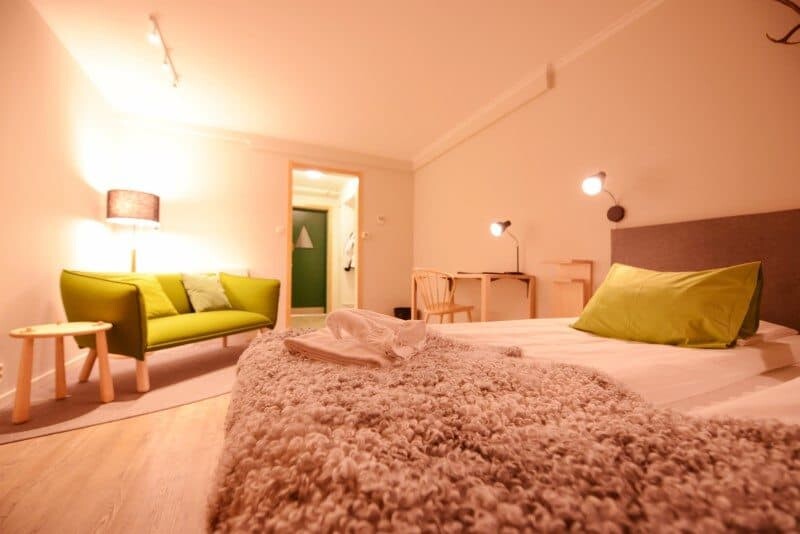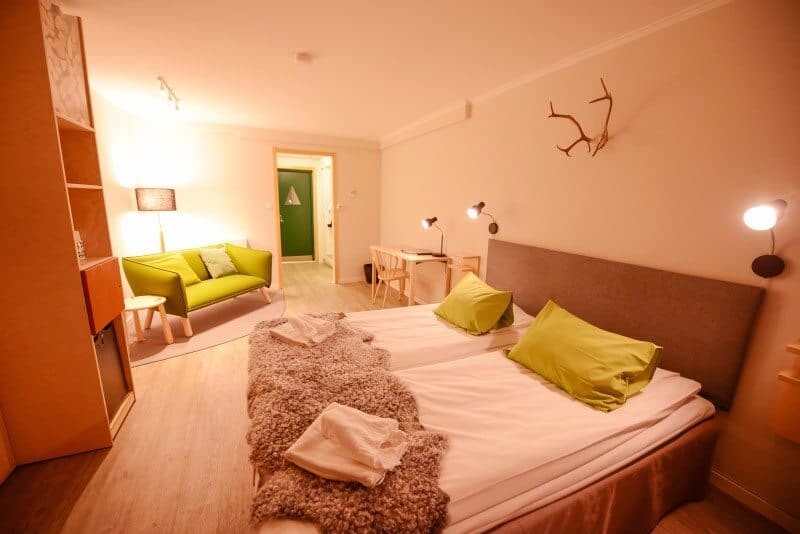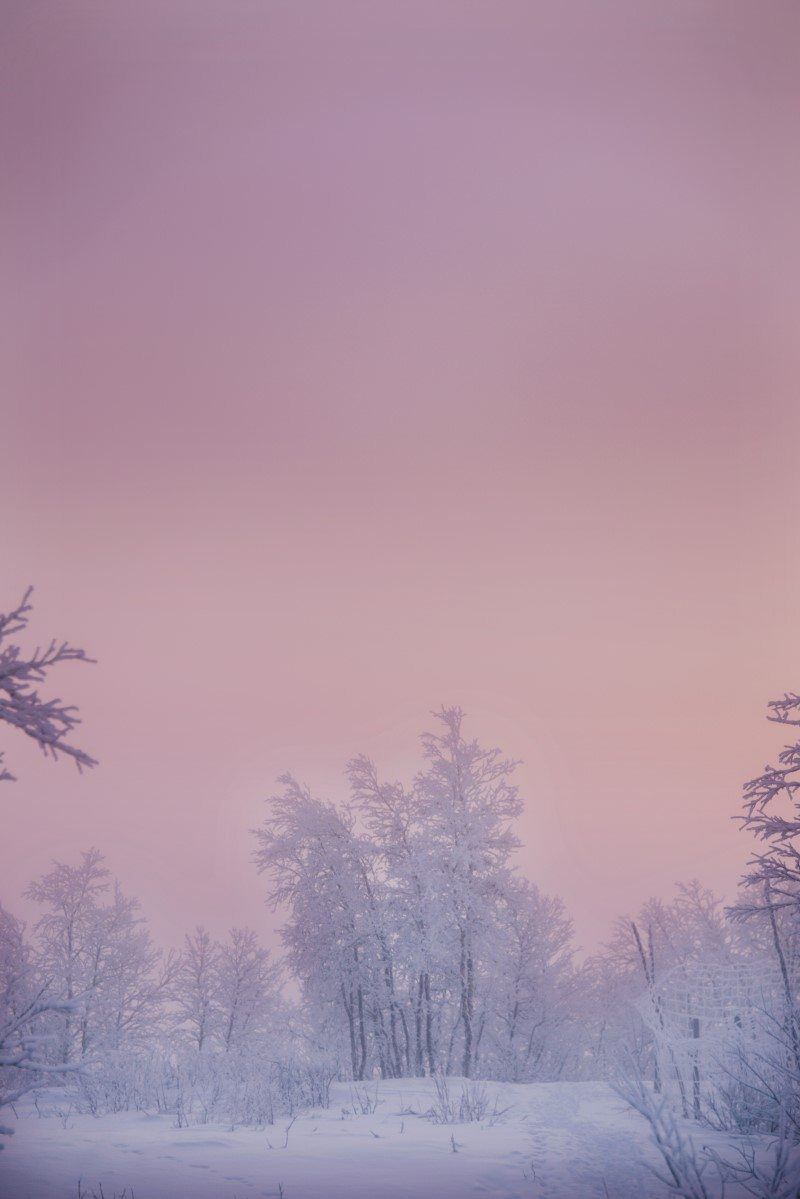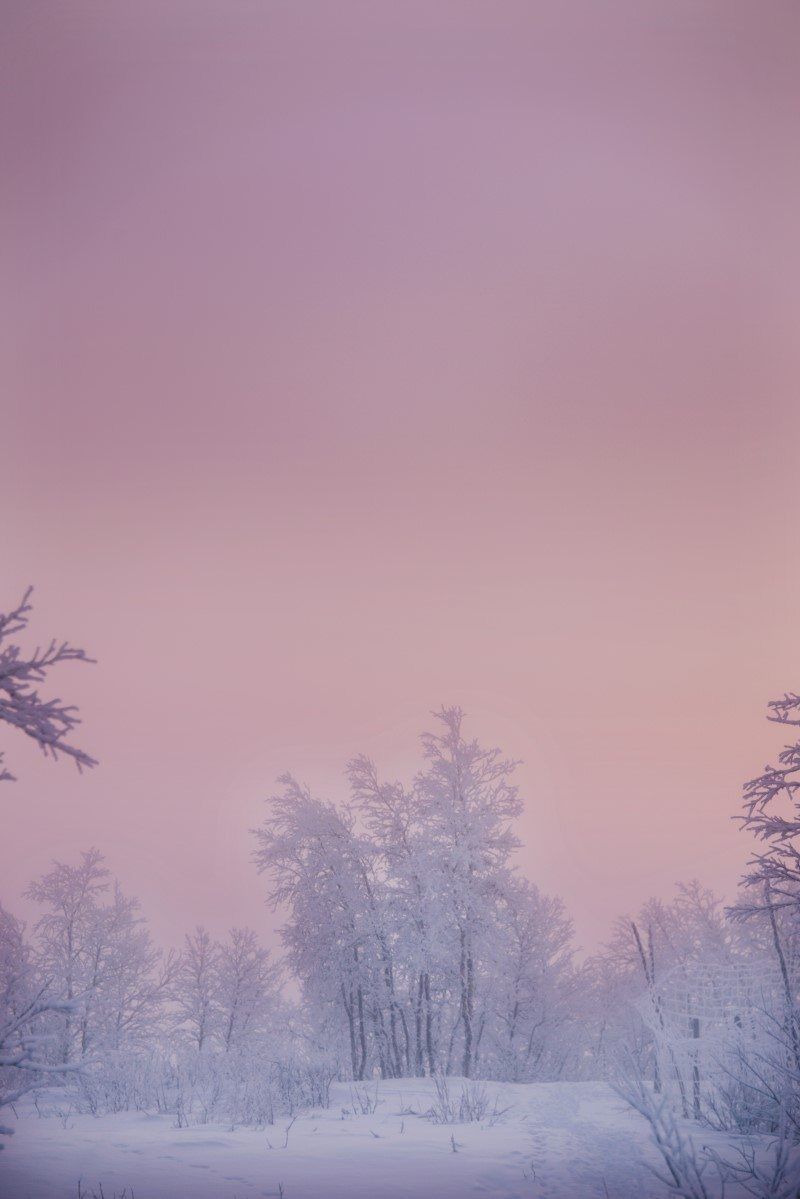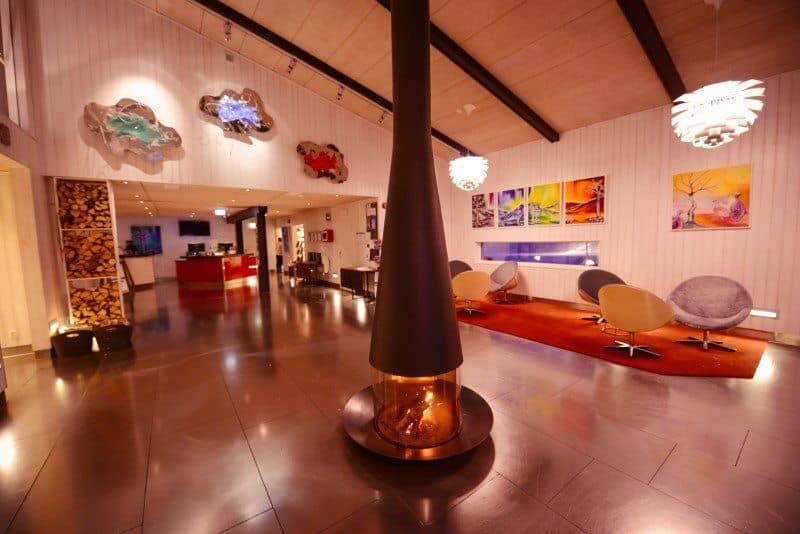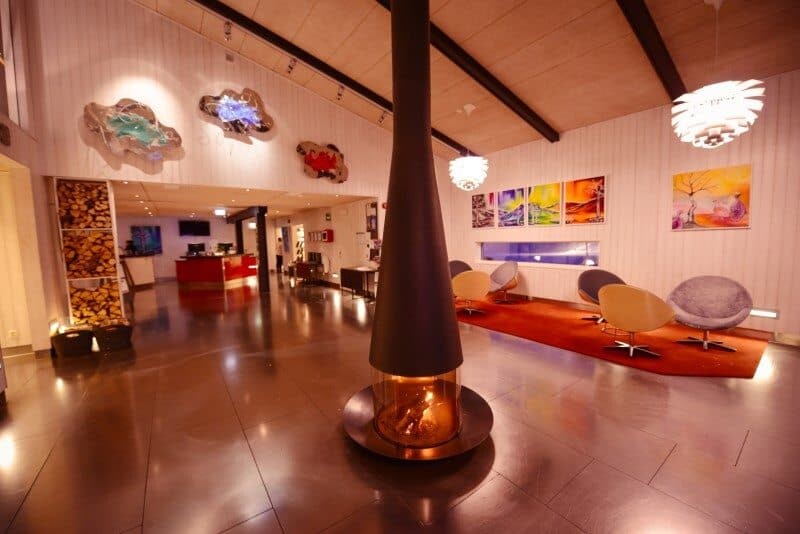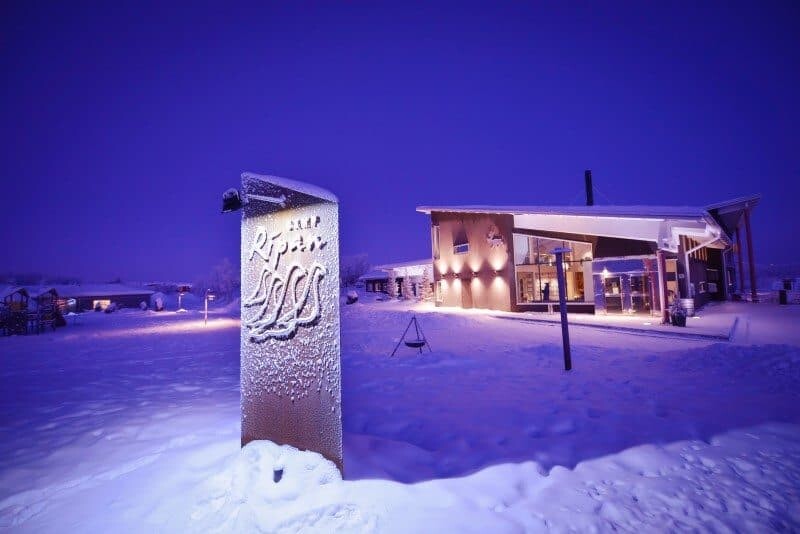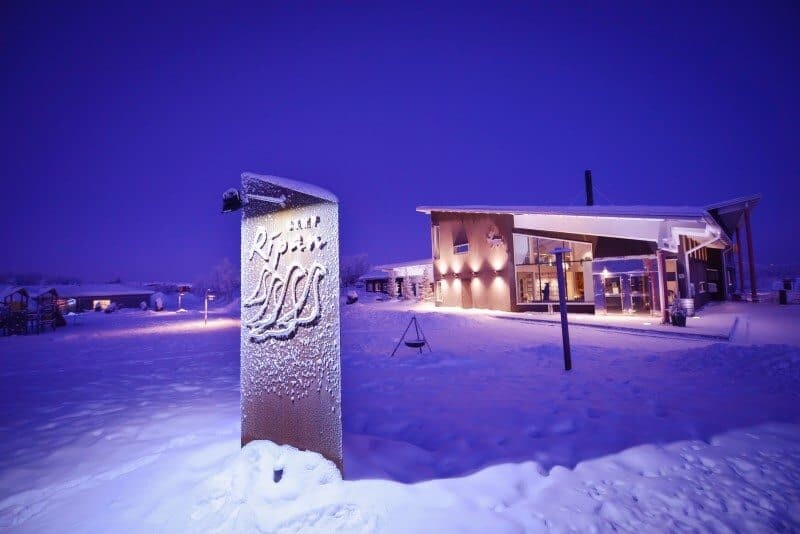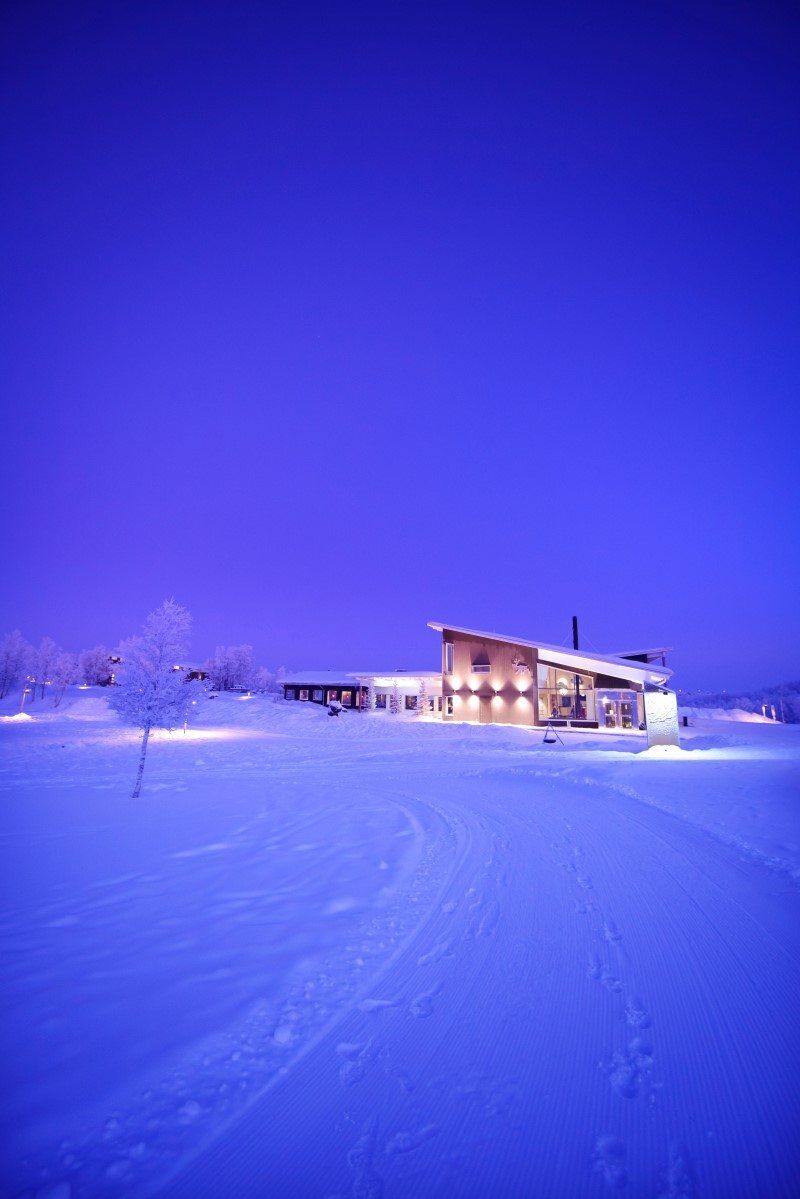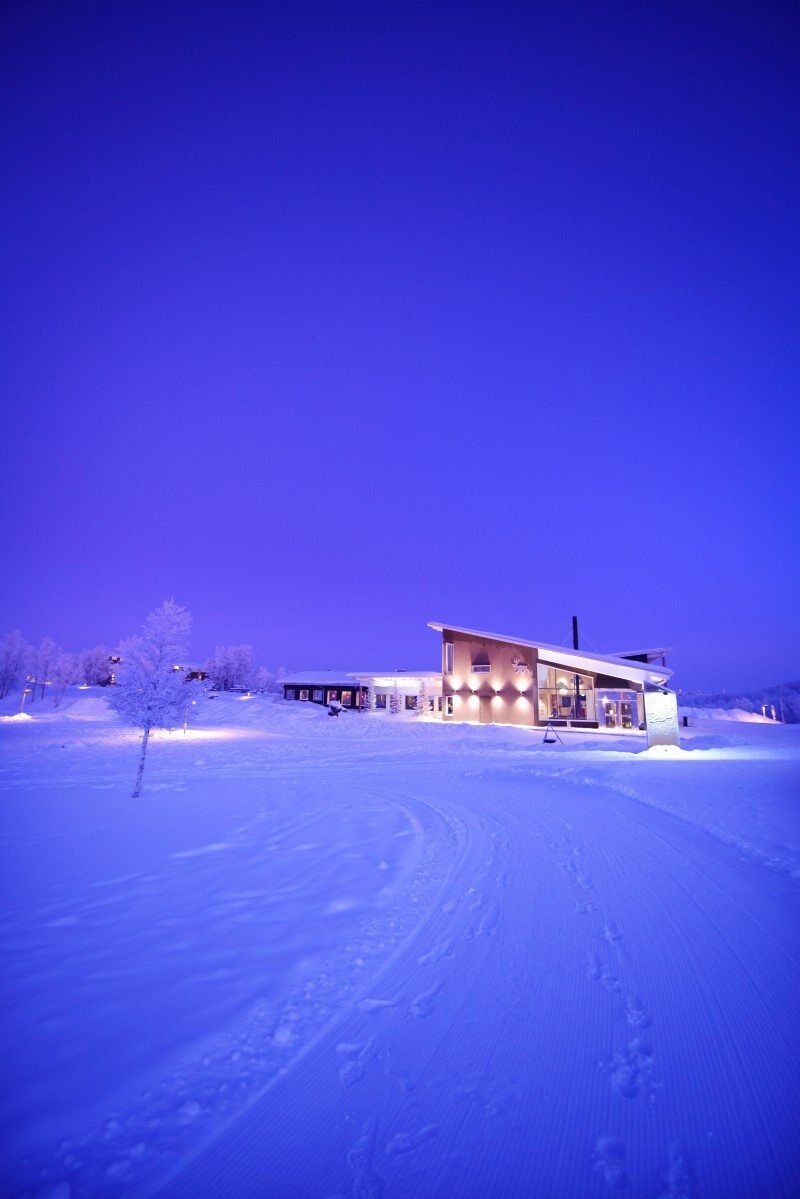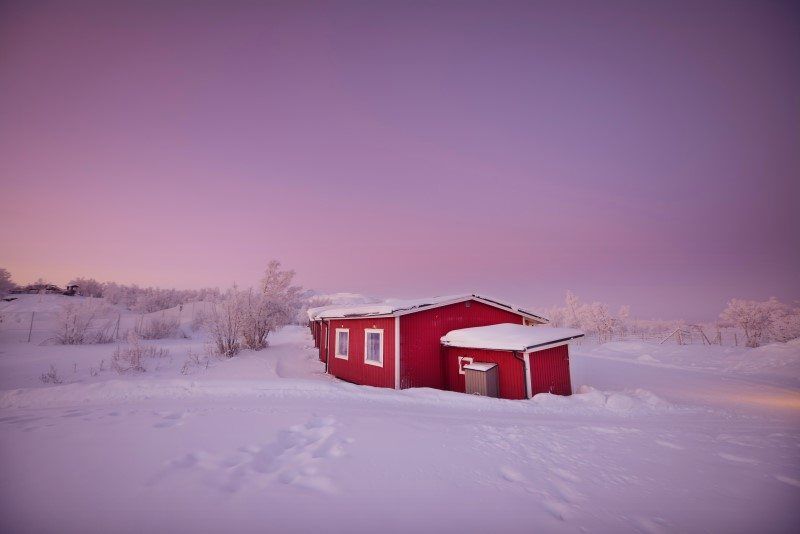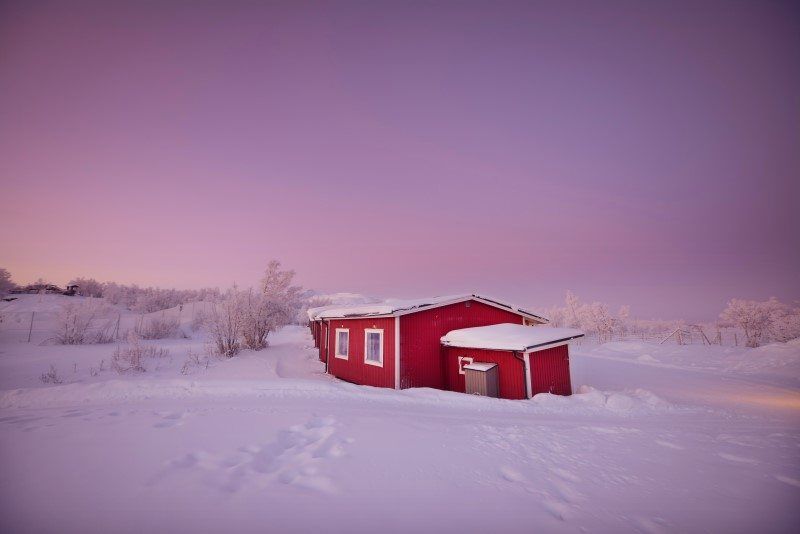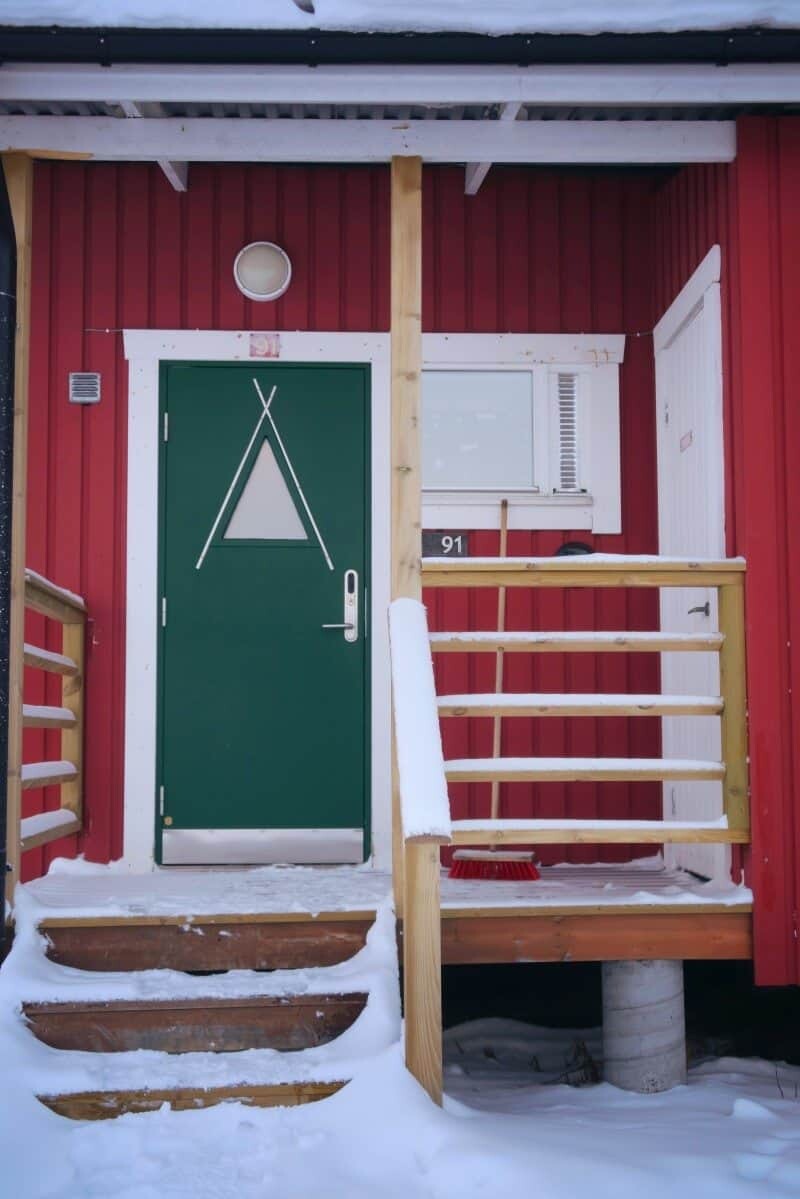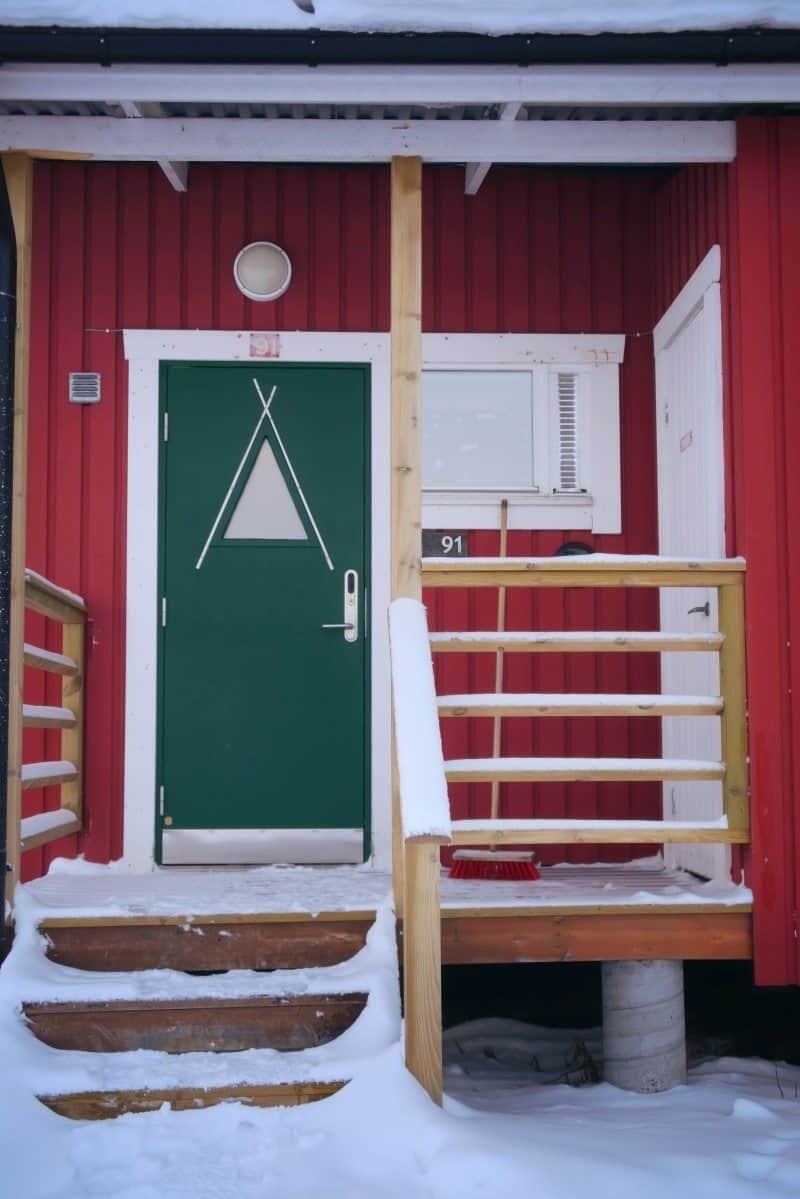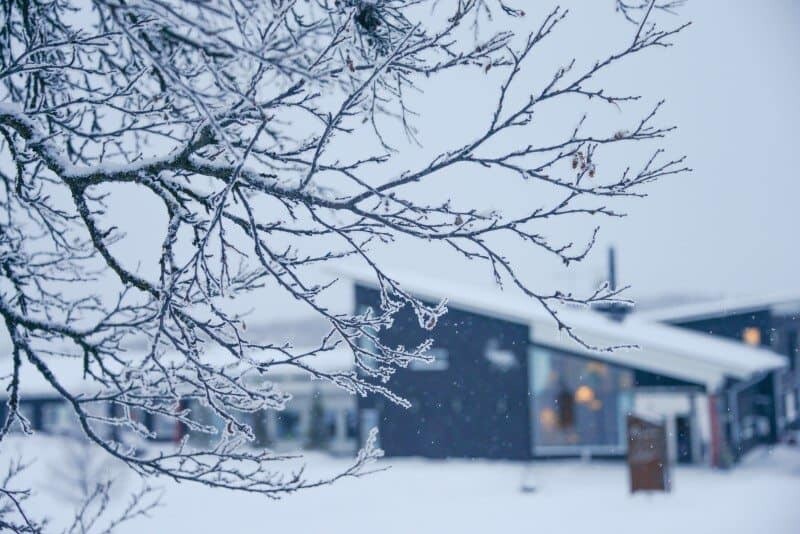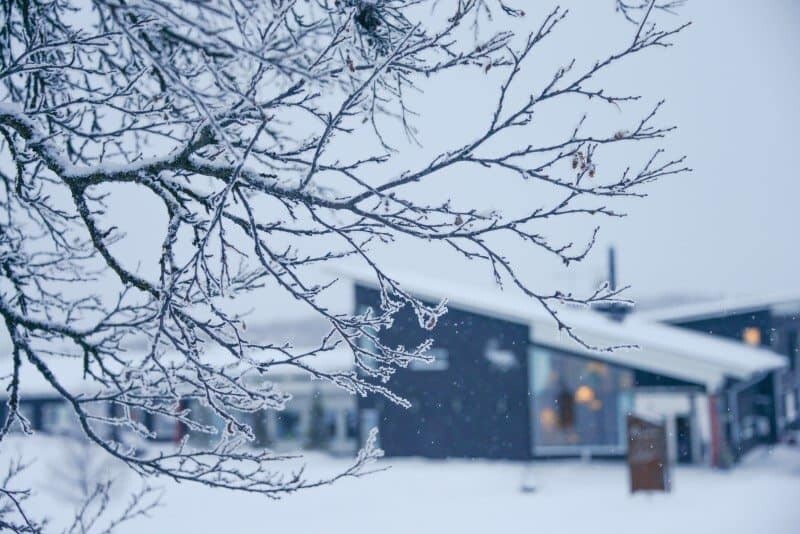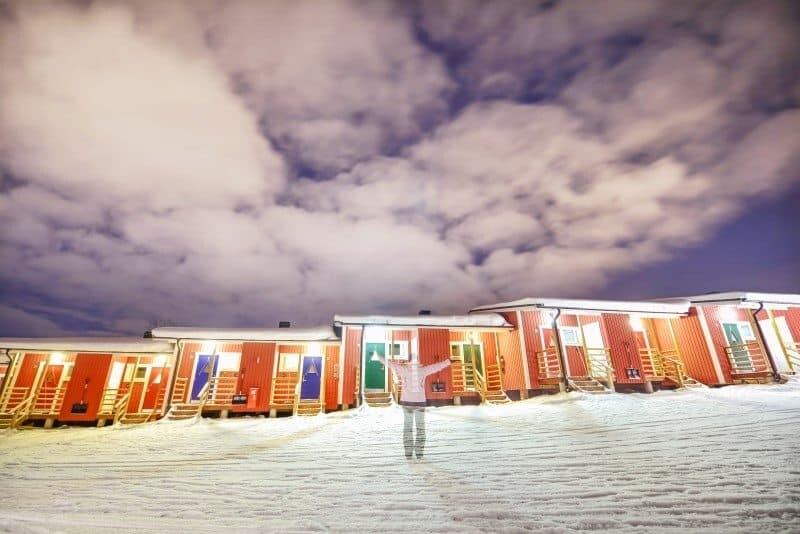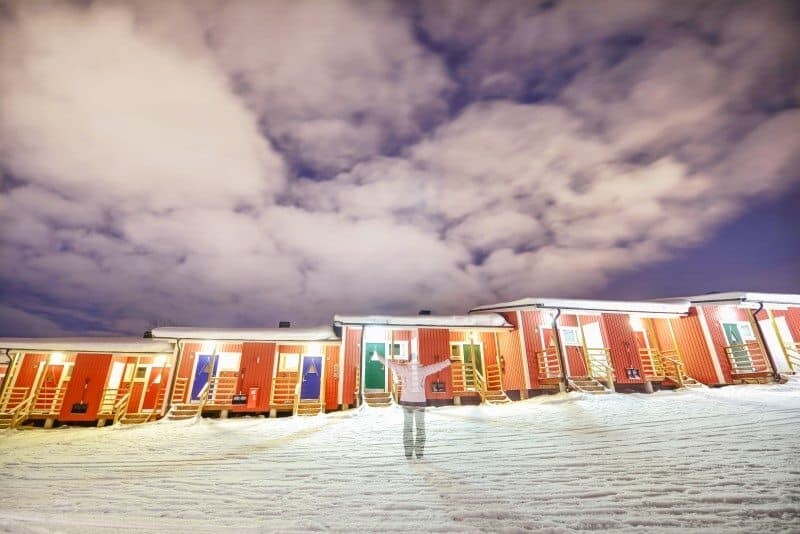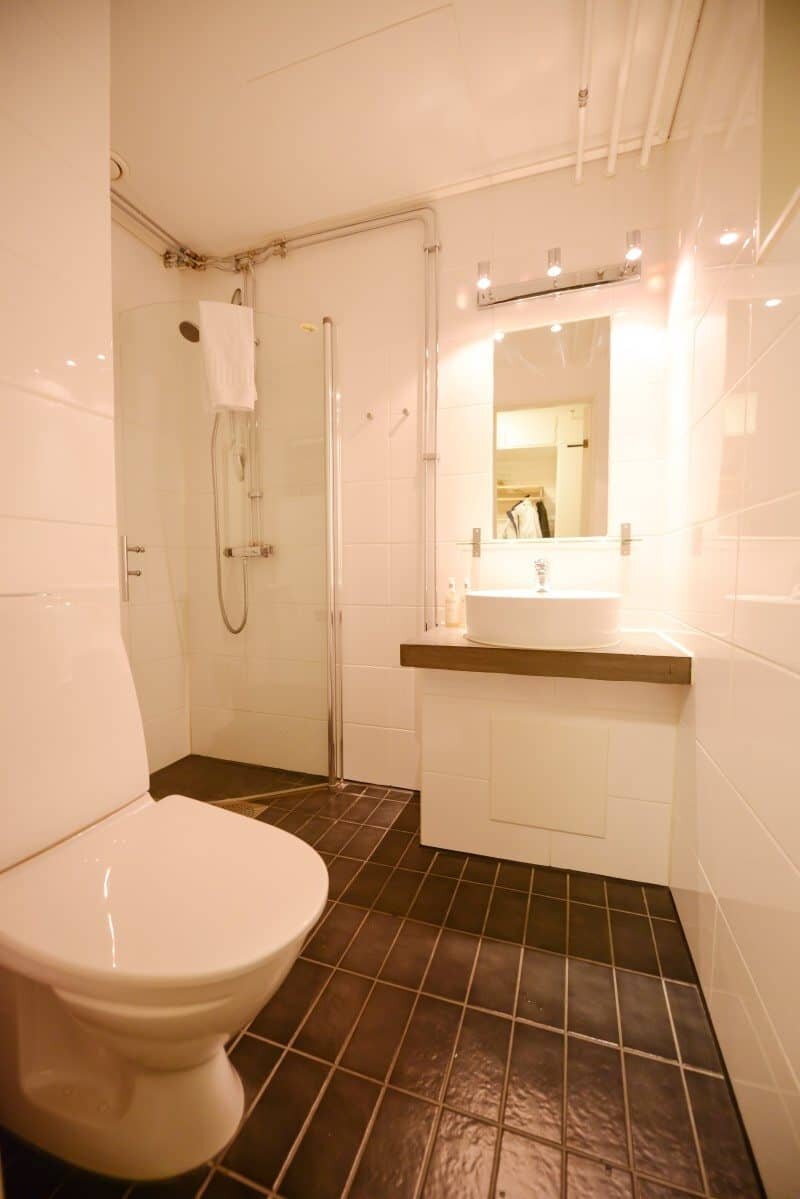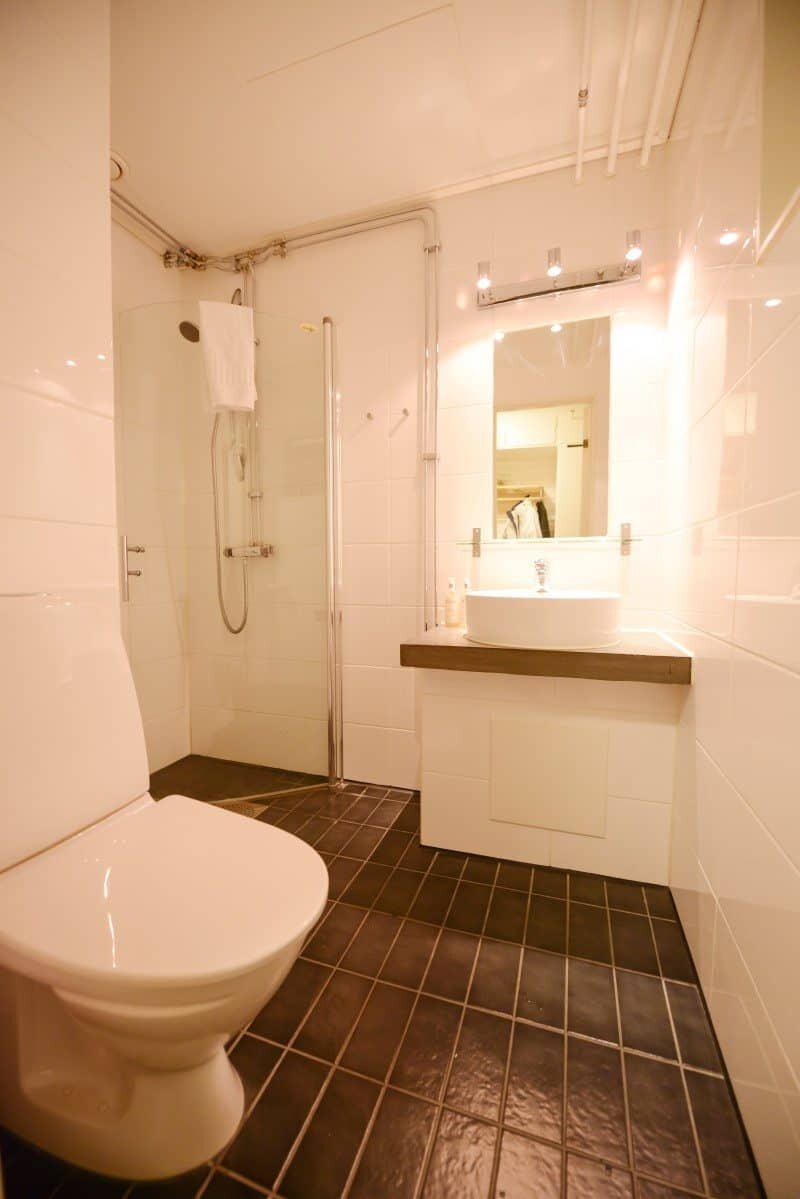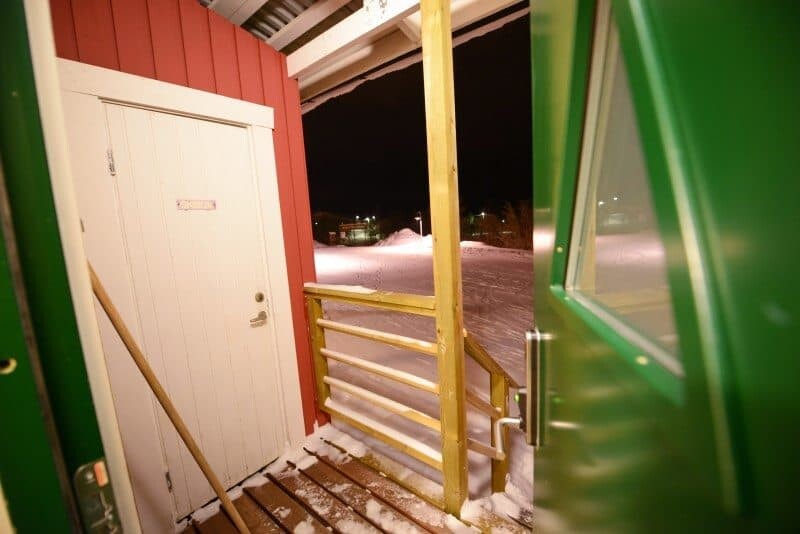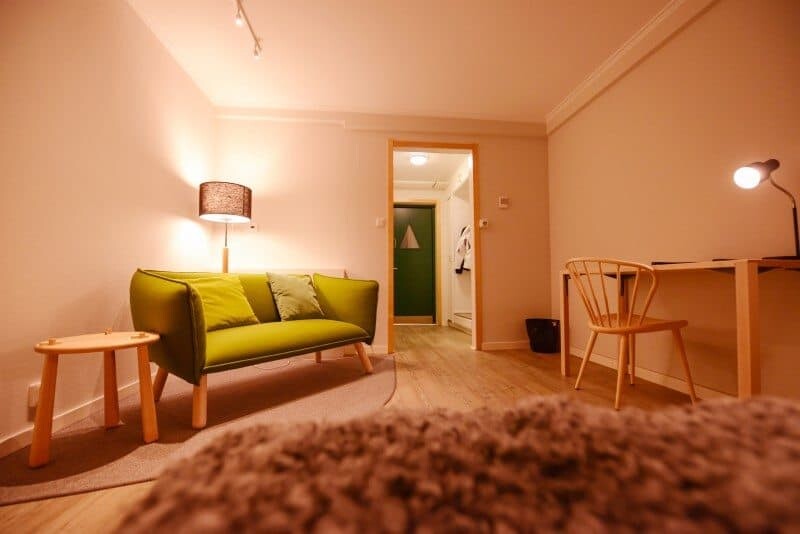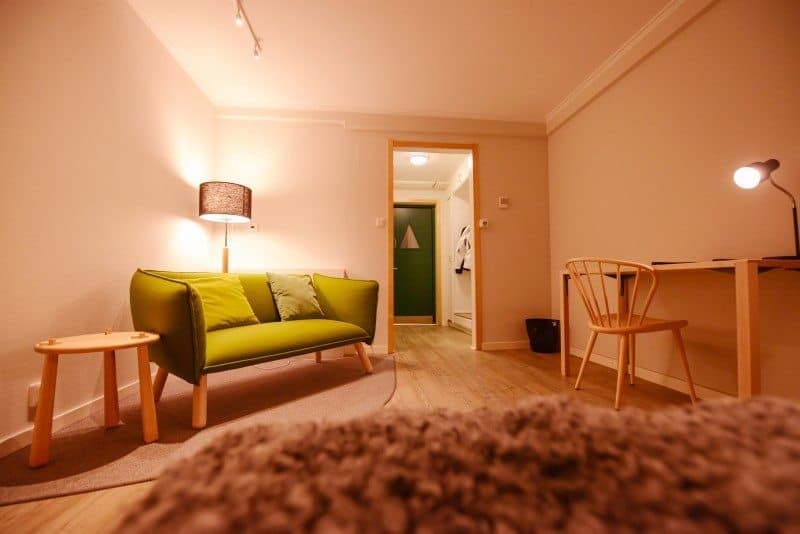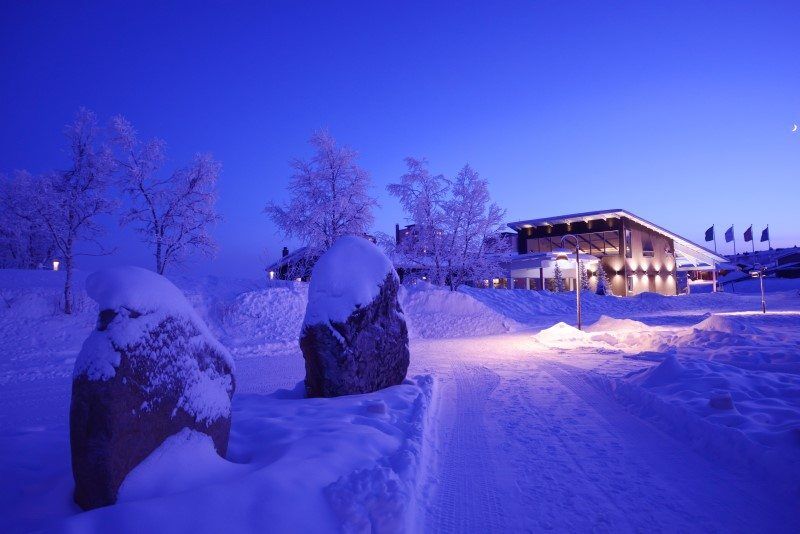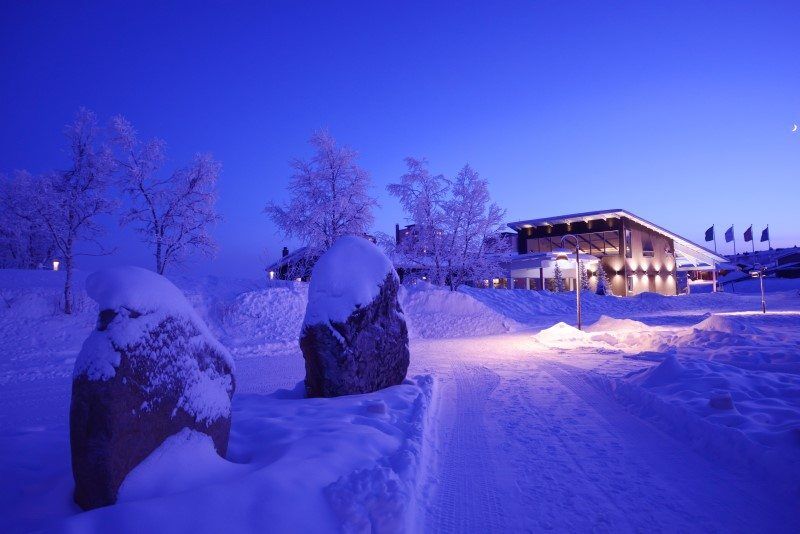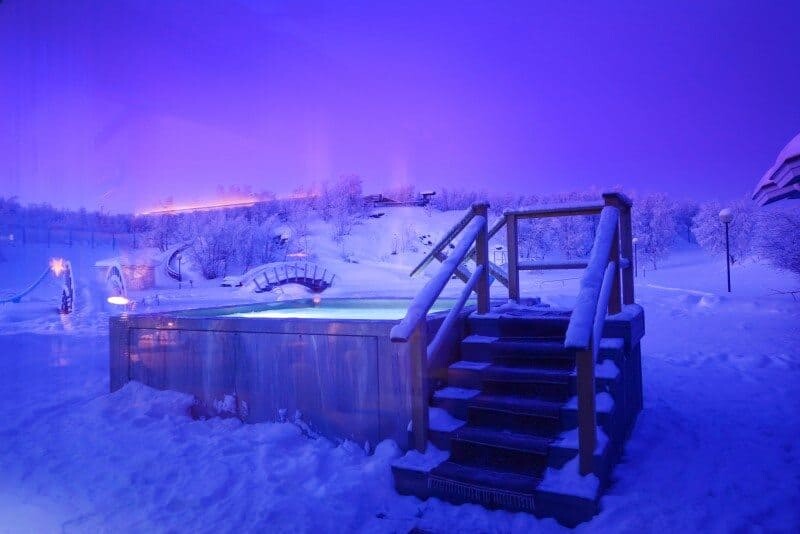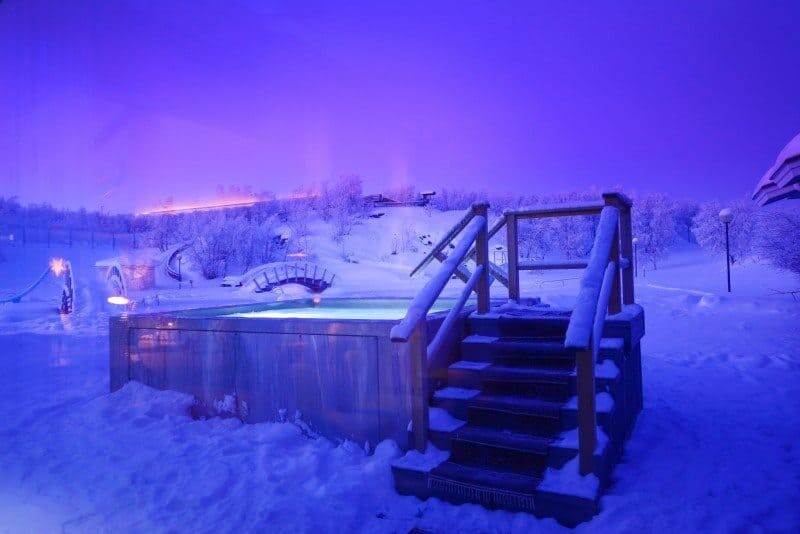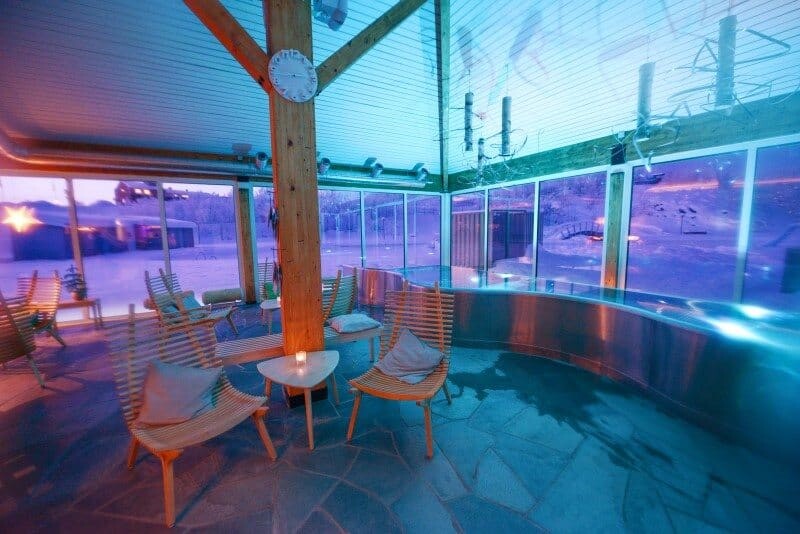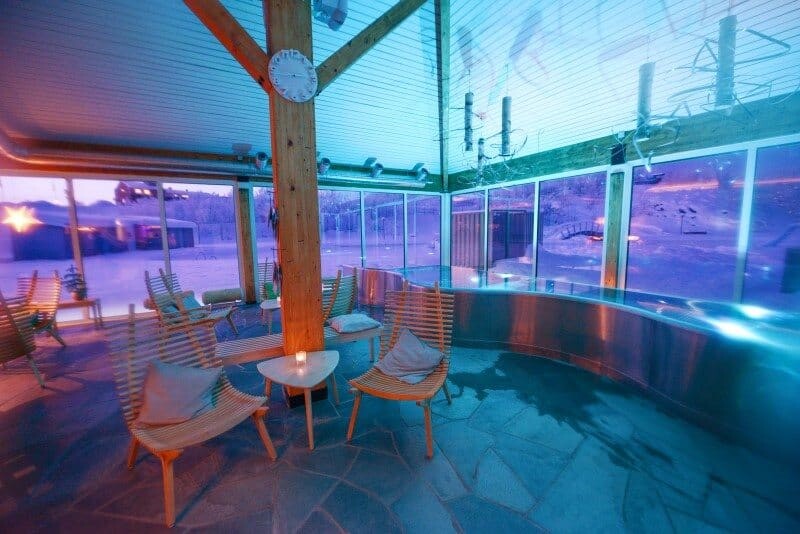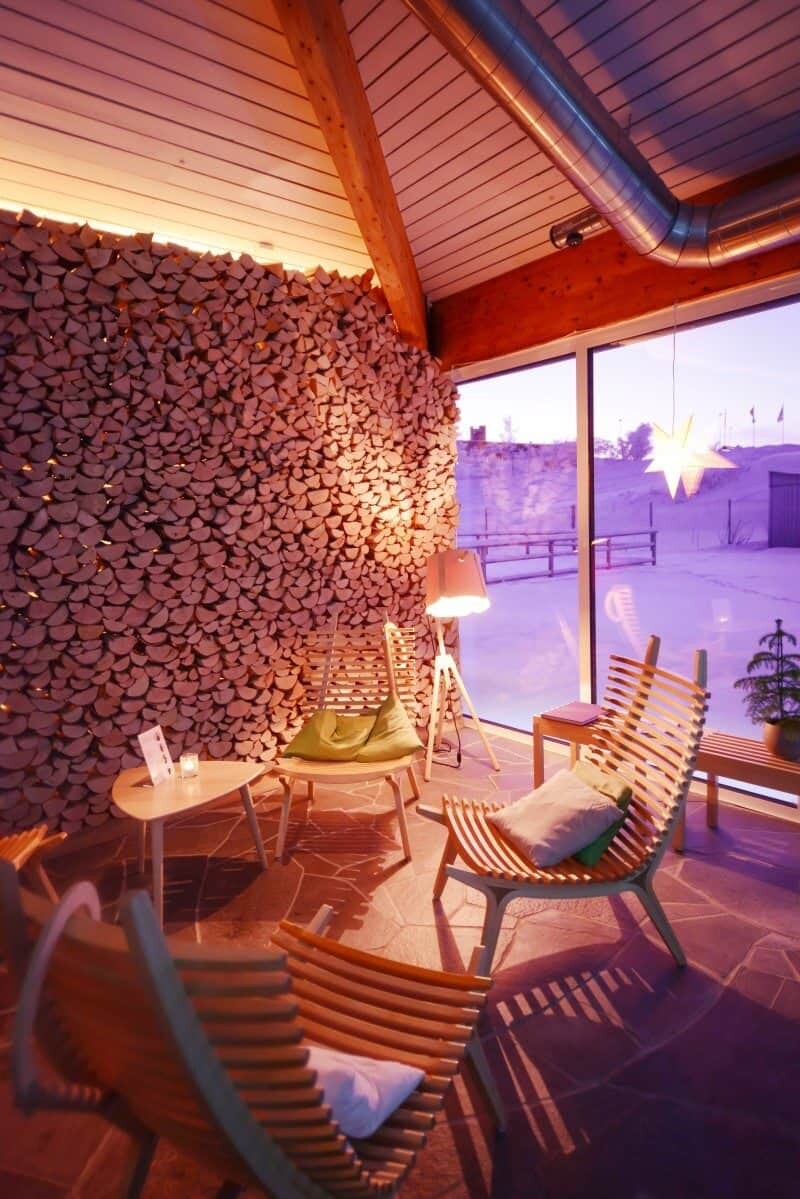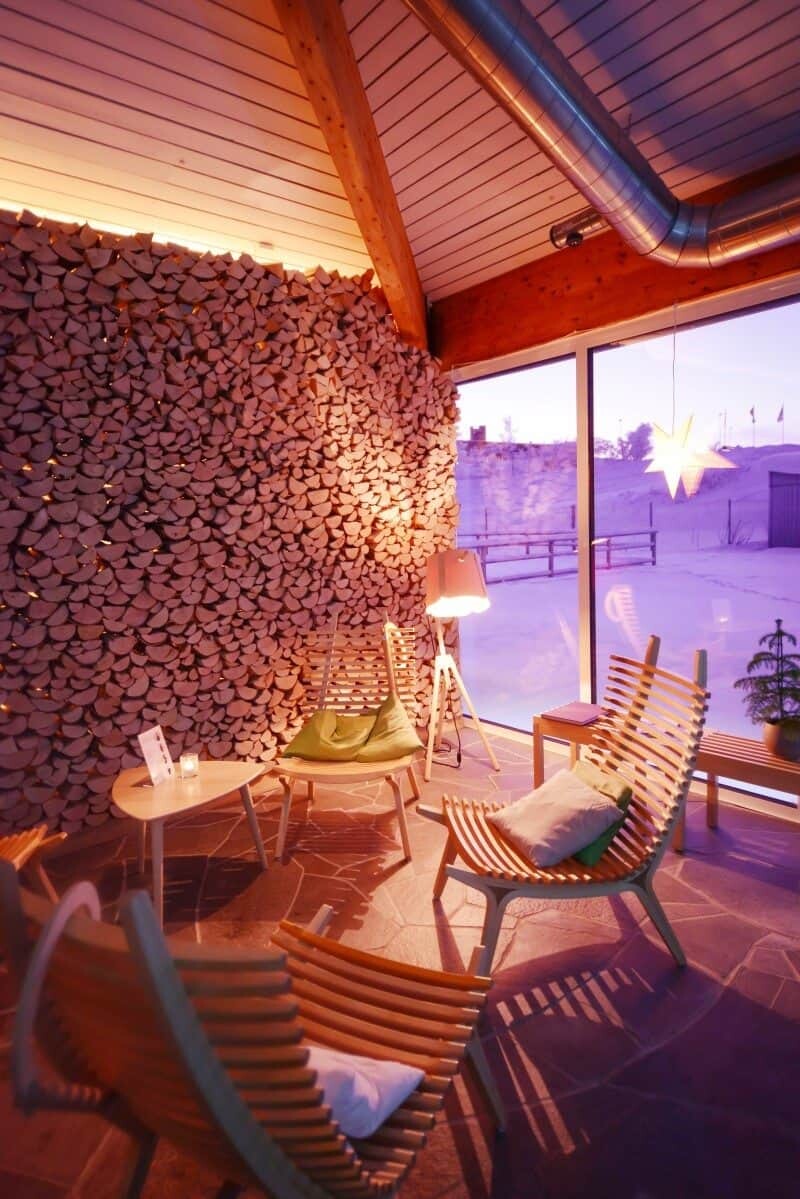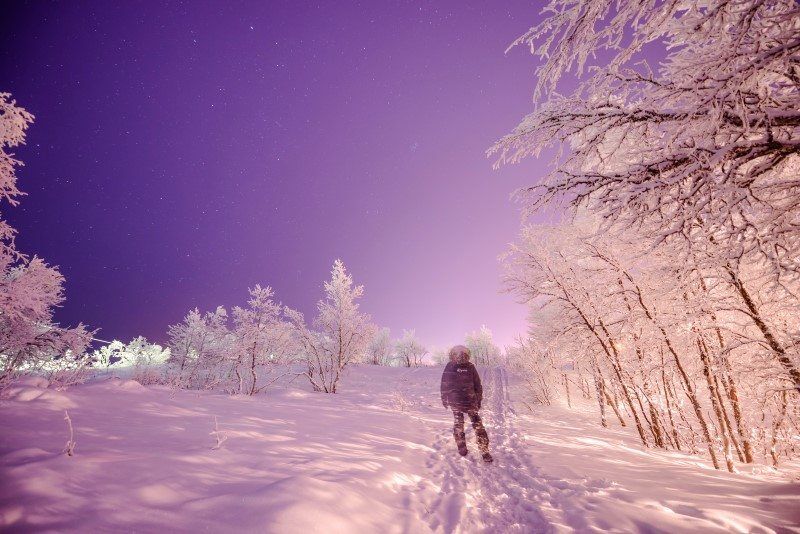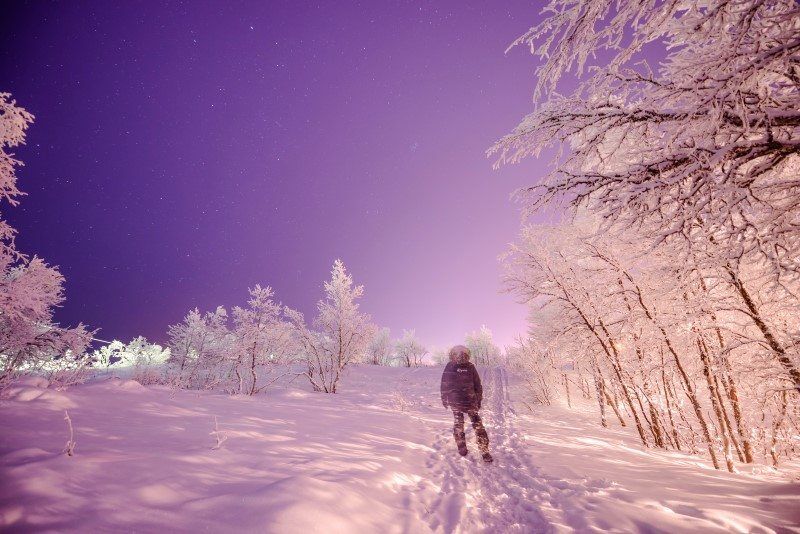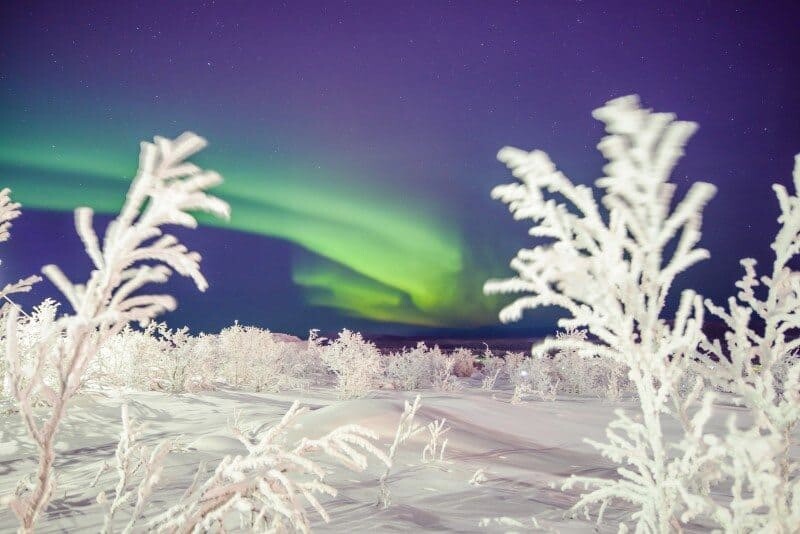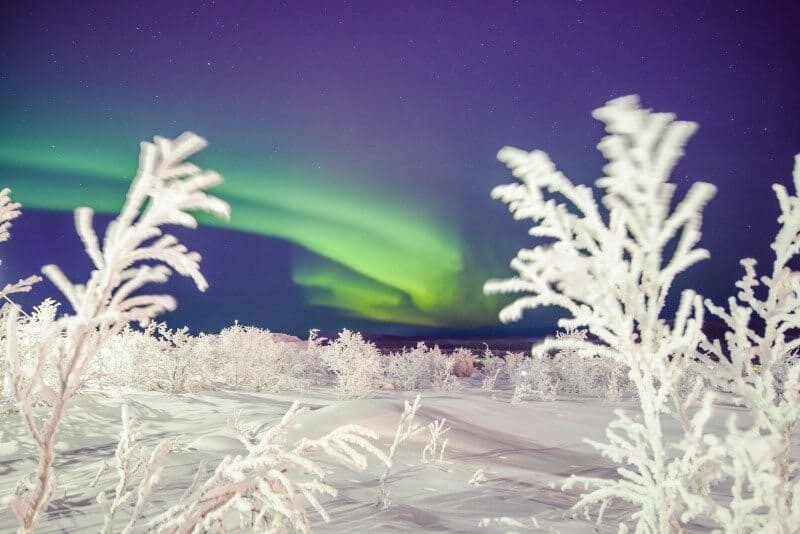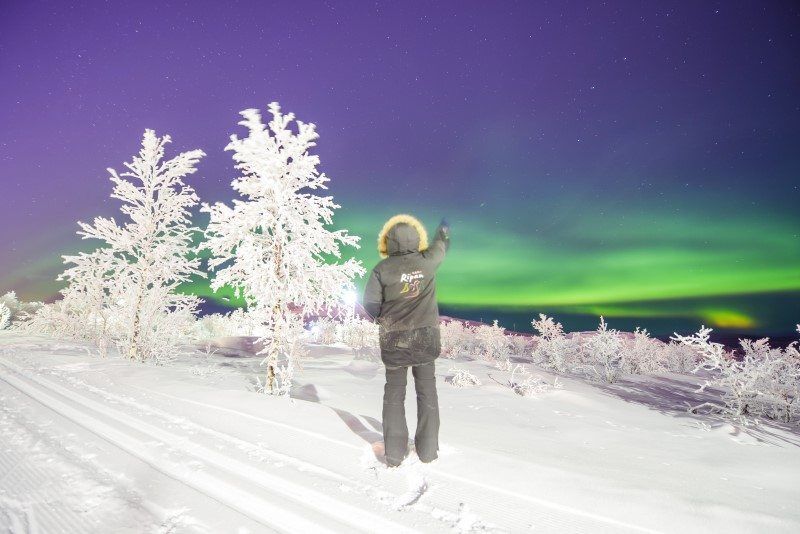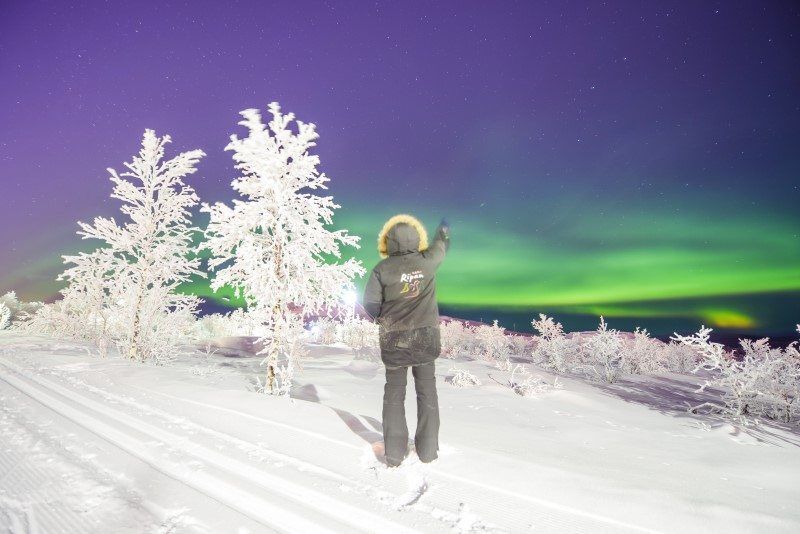 Thank you to Camp Ripan for hosting me during my adventures in Kiruna, I truly enjoyed every frozen moment.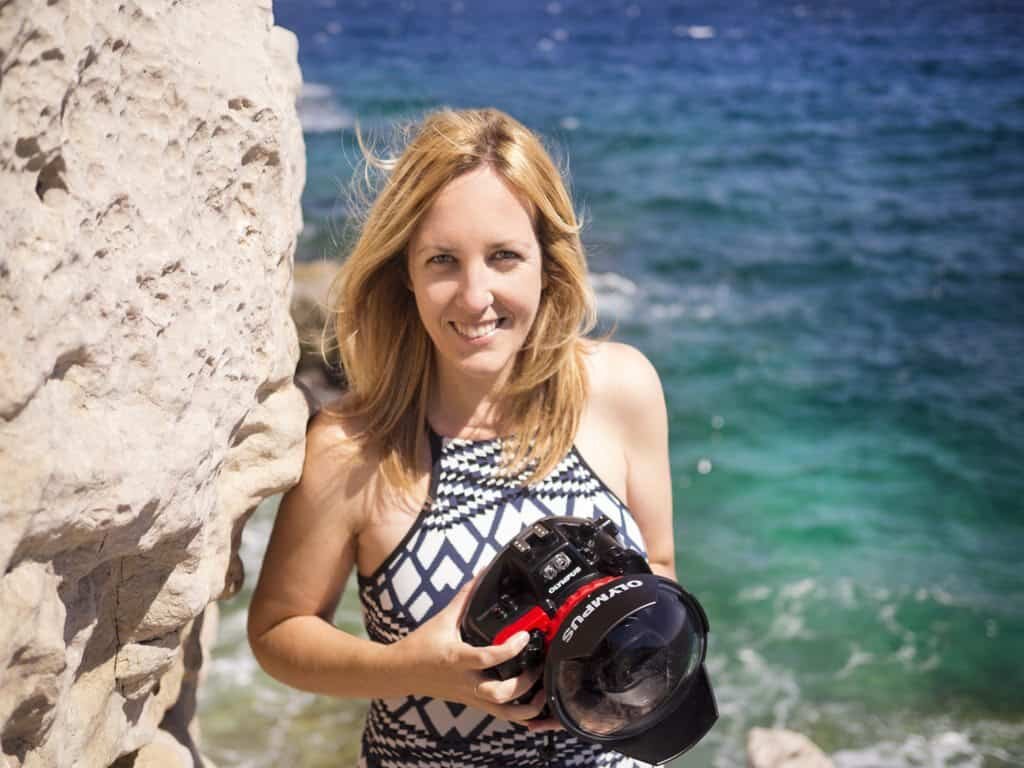 Hello! I'm the founder and photographer behind The Wandering Lens.
With 17+yrs experience as a professional travel and landscape photographer, all advice found on this site is from my personal experience on the road. I hope it's useful for your own travels and would love to hear in the comments about your trips and experiences around the world.