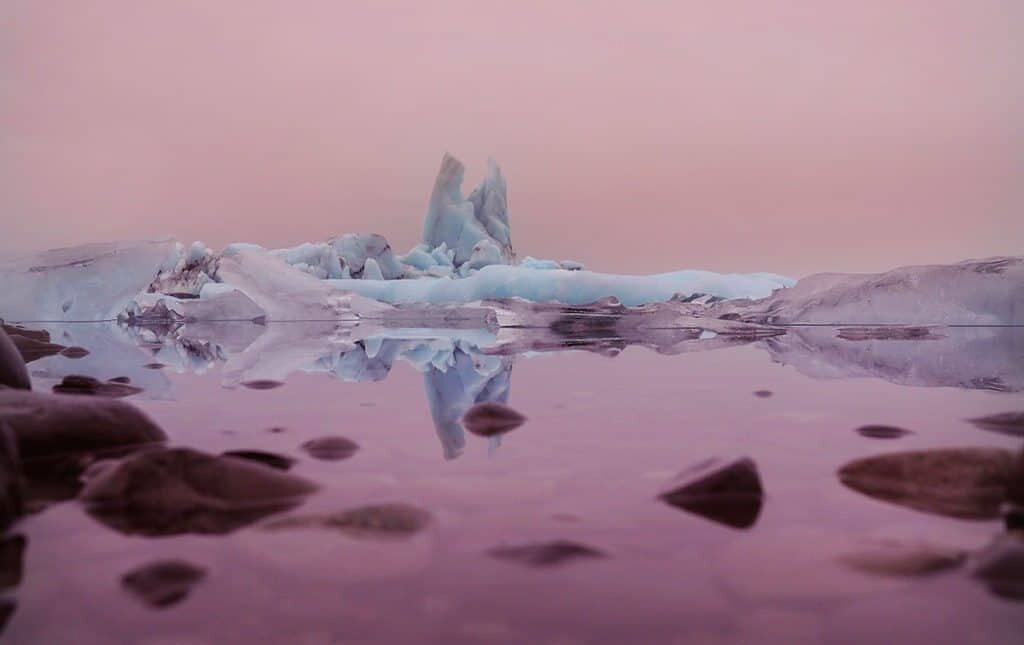 Iceland Travel Inspiration – Jökulsárlón

Glacier Lagoon

Jökulsárlón is the type of place that's hard to leave. It draws you in with its natural beauty, tranquil silence and overwhelming frozen figures that float throughout the chilly lagoon.

Formed by melted glacial water coming from the Breiðamerkurjökull glacier, the Jökulsárlón lagoon is also open to the sea and meets the equally photogenic Diamond Beach. It rests at the start of the Vatnajokull National Park, one of only three national parks in Iceland which is also home to Europe's largest glacier!

When travelling to Iceland, I'm going to say it's almost essential that you make the time to visit Jökulsárlón. To describe its charm would take all of the descriptive words I can think of so I'll just go with one.

It's spectacular.

Not to mention there are seals splashing about and sunbathing on icebergs…need I say more!?

While some people might get so distracted by the scenery they don't notice the crowds, others might feel a little overwhelmed by the number of people who visit Jökulsárlón. As one of the most popular locations in Iceland, timing your visit will be the difference so I wanted to share a few tips for travelling to Jökulsárlón so you can plan ahead.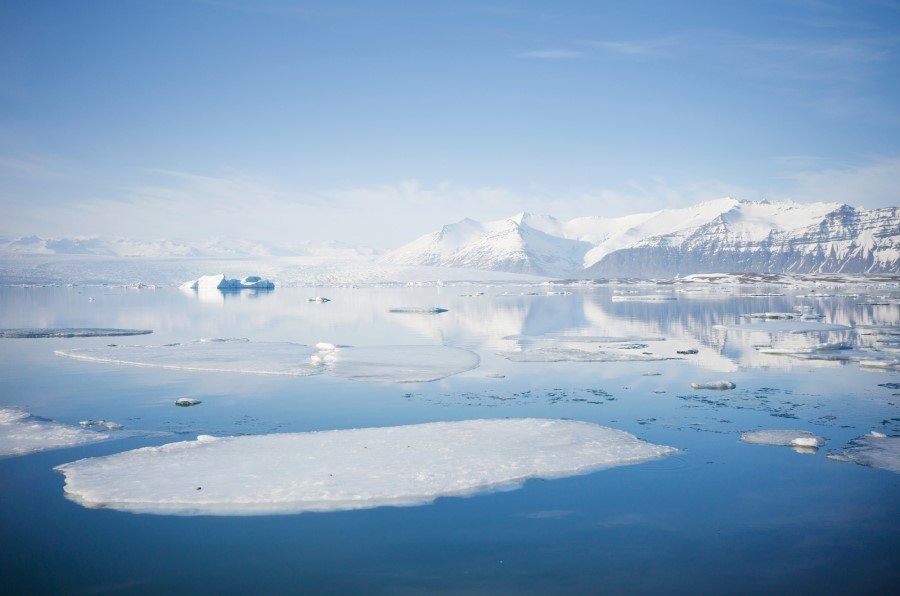 When To Visit
Jökulsárlón
Sunrise, sunrise, sunrise. Sunrise at Jökulsárlón is a once in a lifetime experience and you'll get to enjoy the lagoon without the crowds. Arriving early means you can watch the light appear over the North Atlantic Ocean, and the rising sun glowing behind icebergs on Diamond Beach.
If you can, allow time in your schedule to photograph two days in a row because each sunrise is different and with the weather changing so frequently in Iceland, you'll want to ensure you've got a backup plan if the first day isn't so calm.
Also having two days will allow you to photograph at Diamond Beach one day and then to photograph the sunrise over Jökulsárlón itself the other.
The time of year doesn't change to much in terms of the lagoon itself, you'll be treated to floating icebergs regardless of when you visit it's more a matter of how easy it is to get there and what the surrounding scenery is like.
Winter can be rough with snow storms and wind making it difficult to travel around. The good news though is that Jökulsárlón is located on the Ring Road so you don't need to take any unsealed roads to get there and it winter also means less crowds and of course more beautiful snow! In winter be sure to follow the road conditions at road.is where it's updated regularly with wind speeds, ice cover and dangerous road warnings.
Summer is more accessible but you will find there's a lot more people around. The summer months however also mean a LOT more daylight so you can beat the crowds by visiting Jökulsárlón at 4am or midnight!
From September to late March you could be lucky enough to see the sky dance above the icebergs. It truly is the most memorable experience and is worth every minute freezing your fingers out in the cold to witness and photograph this natural phenomenon. To photograph the aurora try to venture away from the Ring Road so your images aren't affected by any car lights and then cross your fingers it appears. The Icelandic weather site Vedur.is has a great aurora forecast available so be sure to check although it can happen at anytime when there's clear skies!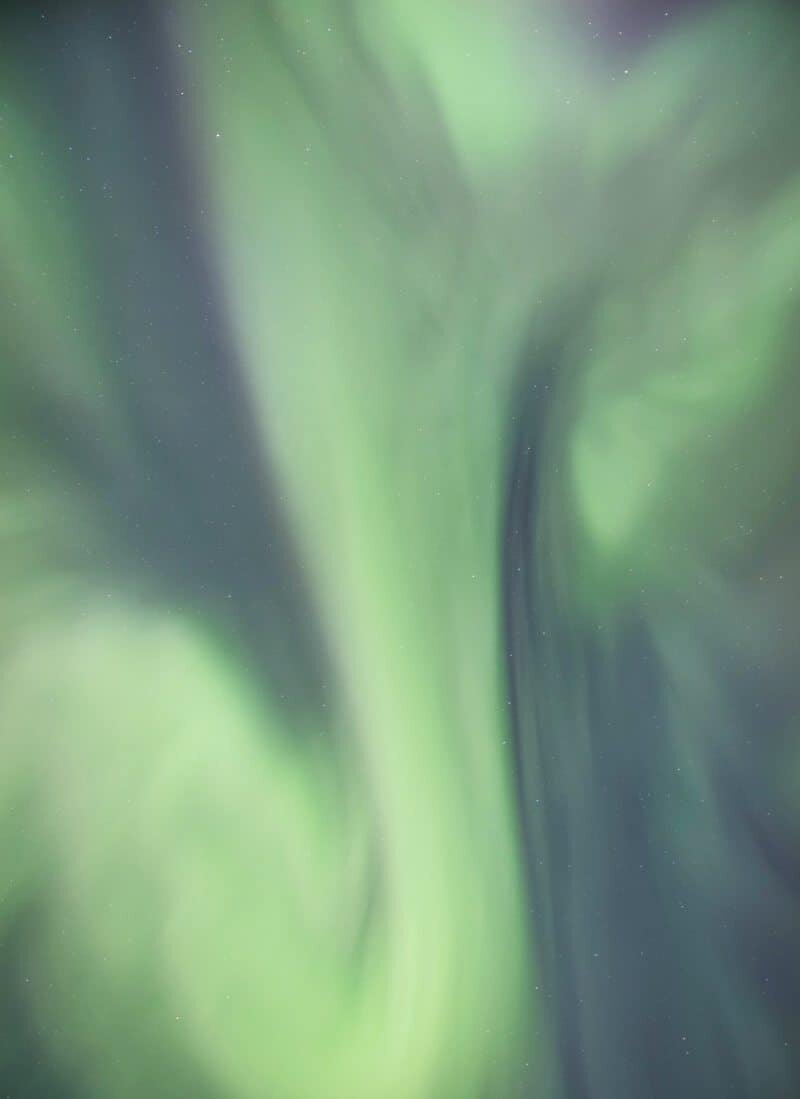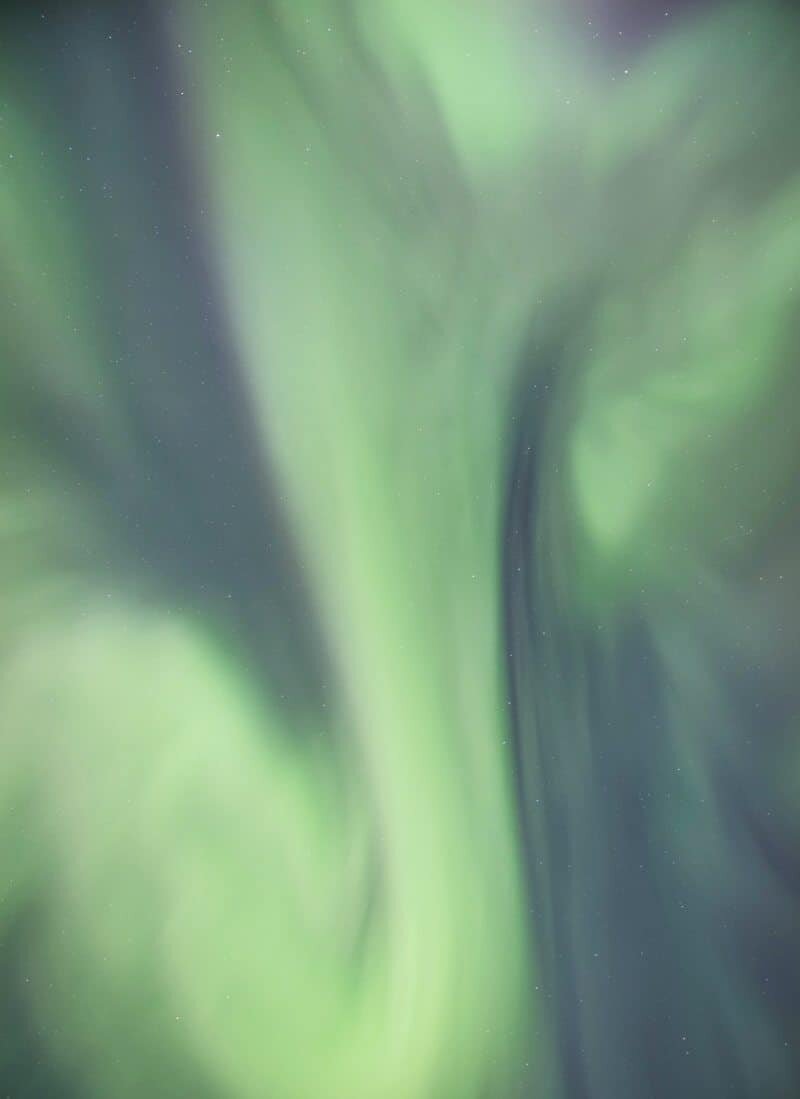 Photo Locations at
Jökulsárlón
Okay so this is the fun part, basically anywhere around Jökulsárlón is worthy of a photo but there are definitely a few highlights.
Diamond Beach
First up is Diamond Beach. At the entrance to the lagoon where it meets the sea is a black volcanic sand beach dotted with icebergs. Big ones the size of cars and some the size of ice cubes, it's called Diamond Beach for a reason! Sunrise and sunset here are both gorgeous with the warm light glowing through the icebergs creating every shade from yellow to green as the water mixes with sunlight.
Southern Banks
Secondly when arriving from Reykjavik and before crossing the bridge at the lagoon, turn into one of the small car parks on the left side of the road. If you've seen the bridge you've gone too far. The key here is to park your car and then walk over the small hills to reveal an incredible view over Jökulsárlón lagoon. I like to take my workshop participants here for their first view of the lagoon to really wow them. Because you're up quite high, the lagoon opens up before your eyes and the Breiðamerkurjökull glacier is visible from here to.
From this location on the western side of the bridge you'll find there are less people. A lot of the crowds arrive in buses on day tours so they head straight for the main car park leaving the western side just for you!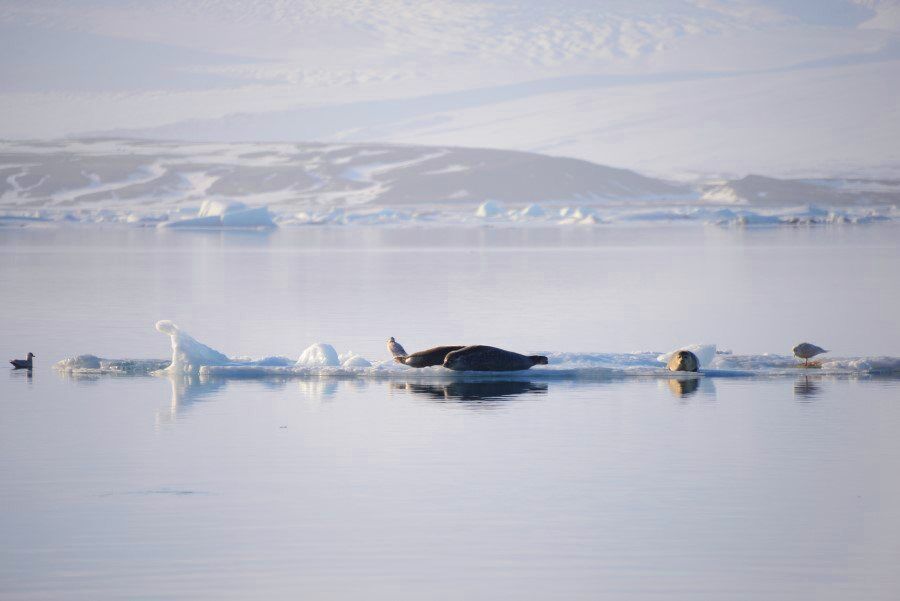 Main Viewpoint
The main car park does have its advantages though. It's located right where the icebergs float out to sea and you can get up nice and close really easily. If you're into split-level shots of the icebergs, this is the place to do it. I love to wander around the shoreline from the main car park and the further you wander, the further you'll get from other people and have a better chance of enjoying the lagoon in all of its peaceful glory.
From the main car park there's a hill you can climb, you'll see it as soon as you arrive and it's a great place to launch your drone and take alternate angles of the lagoon. My favourite however is right on the water's edge, hearing the sounds of the icebergs as they crack and drip while gently floating around with the tide.
You might like to have a read of my other relevant articles before your trip:
A Photographer's Guide to Iceland's South Coast
How to Photograph the Northern Lights – Settings + Gear Info
Setting the Scene: How to Take Photos in the Snow
Camera Care: Using your Gear in Extreme Conditions
Scroll down for details of how to get to Jökulsárlón Glacier Lagoon + a collection of photos…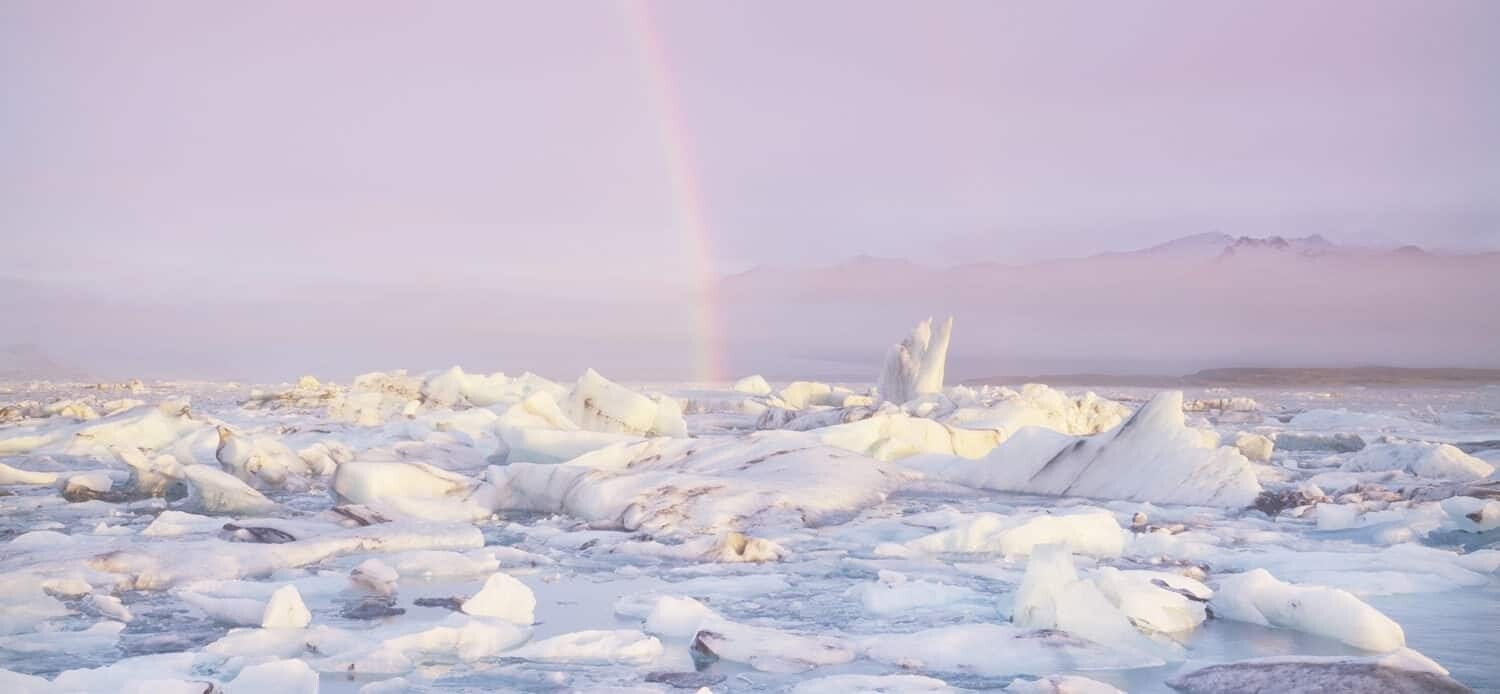 How to Get to

Jökulsárlón



Jökulsárlón is nice and easy to find because it's located on the Ring Road, Iceland's main route around the country. I suggest you hire a car to give yourself the option of visiting at any time you choose, especially to arrive nice and early and beat the crowds.
You'll find the lagoon about a 5 hour drive from Reykjavik so I highly recommend breaking up the trip and stopping somewhere along the way. The South Coast of Iceland is extremely photogenic so what is 5 hours on Google maps, is in reality a good two days full of photo stops!
In my guide to Iceland's Best Photography Locations along the south coast you'll see a lot of the places to visit on the way to Jökulsárlón. I'd recommend stopping somewhere close to Vik on the way and then basing yourself nearby the lagoon at Hali Country Hotel or Skyrhúsid Guest House, both super cosy, located in Hali and home to the team of Glacier Adventure that offers Glacier Walks, Ice Caving and other adventure tours that you'll need an experienced guide for!
As I mentioned above there are a number of car parks around the lagoon, on the beach side you'll find a car park either side of the bridge to use if you're heading to Diamond Beach. On the lagoon side you'll find the main car park which also has a small café, and the little car parks on the western side of the bridge.
Here's a little map where I've highlighted the locations and car parks noted above…
Photos of
Jökulsárlón
No guide to photographing Jökulsárlón lagoon would be complete without sharing some photos right? Below you'll find a collection of images taken over a few visits to the lagoon. Every time I've visited the icebergs change, the weather is different, the light is unique…it's never the same meaning you'll be wowed over and over again if you're lucky enough to visit more than once.
You'll also find a collection of my landscape prints for sale here featuring the beauty of Arctic regions including Iceland. A minimum of $15 per sale is donated to environmental initiatives.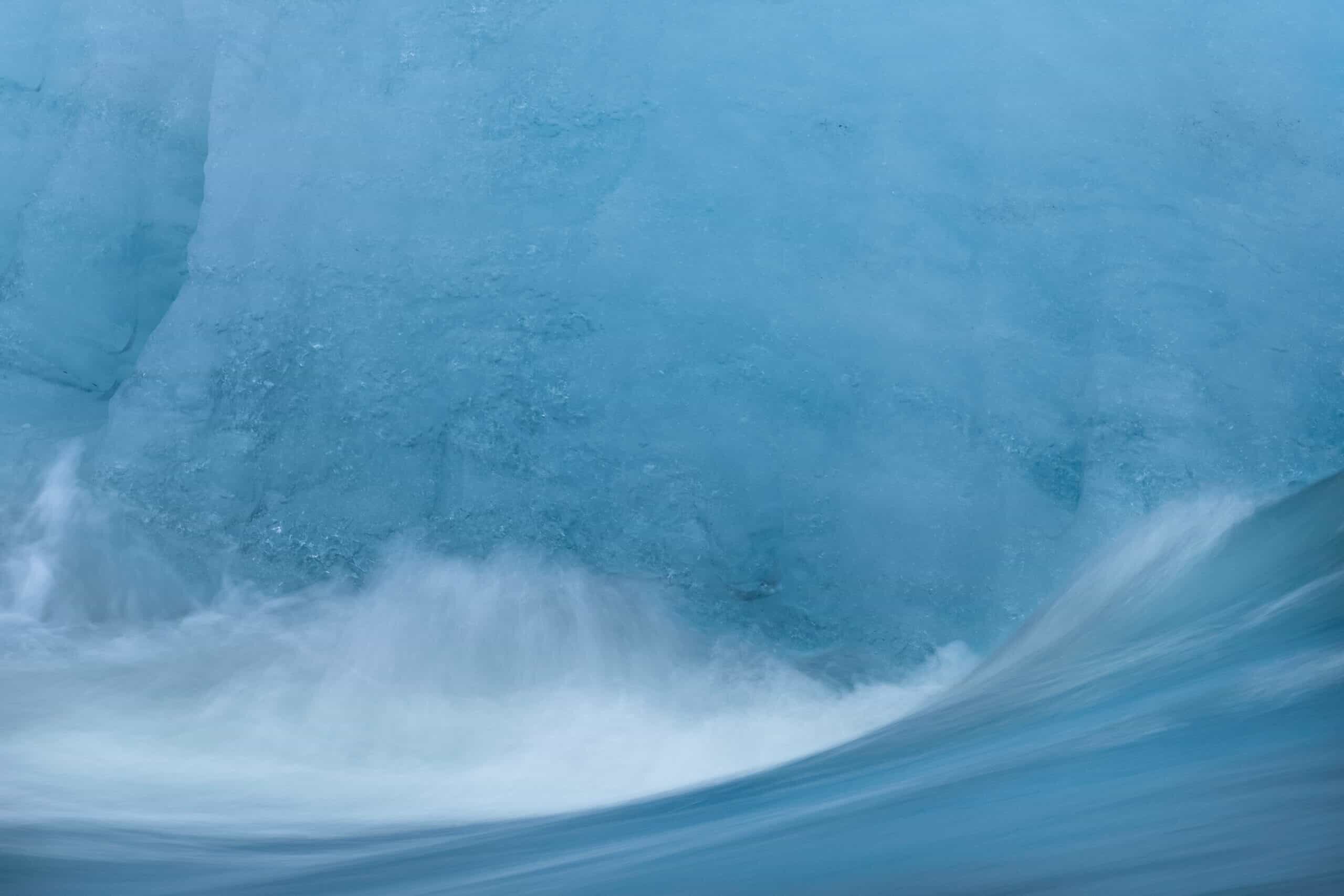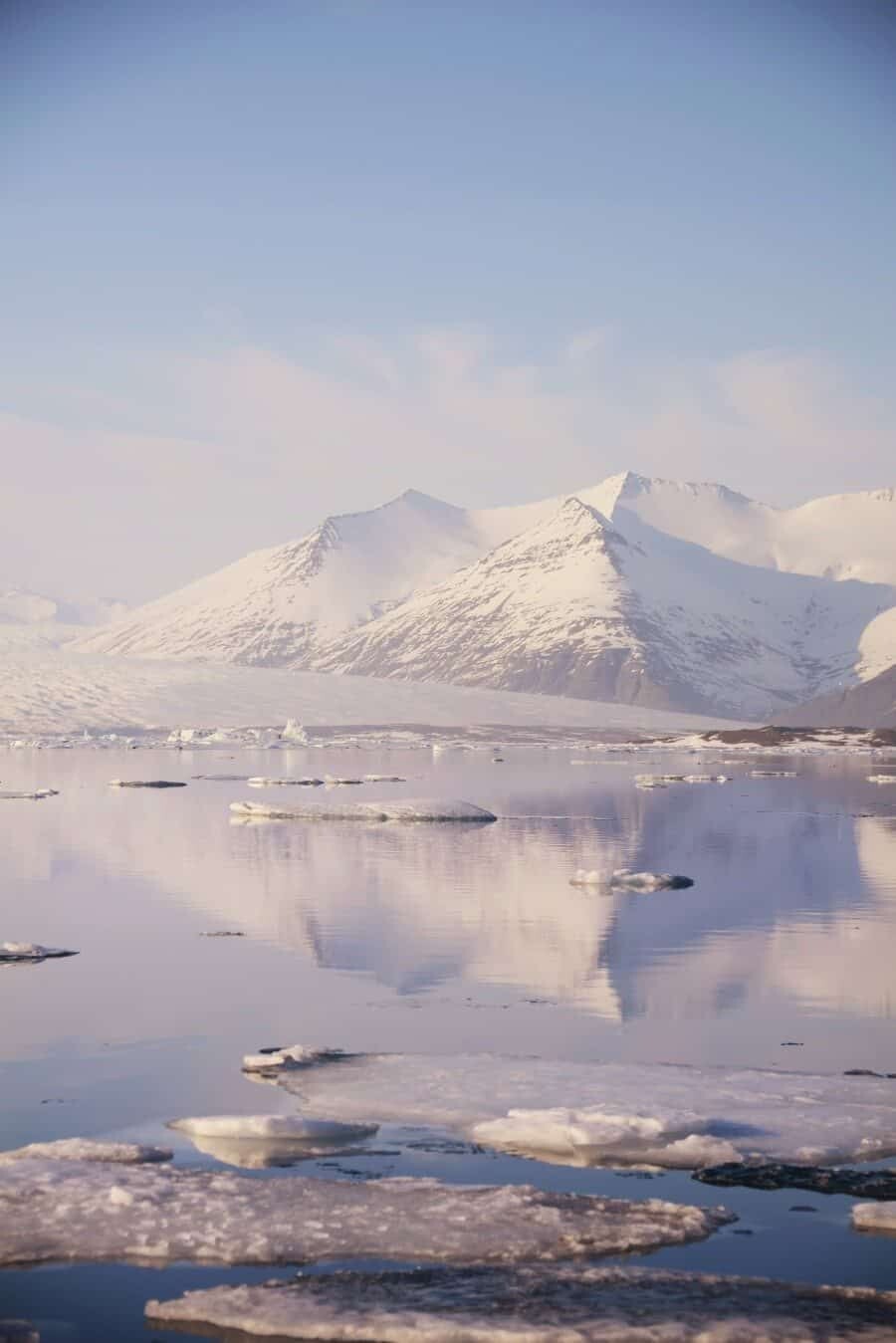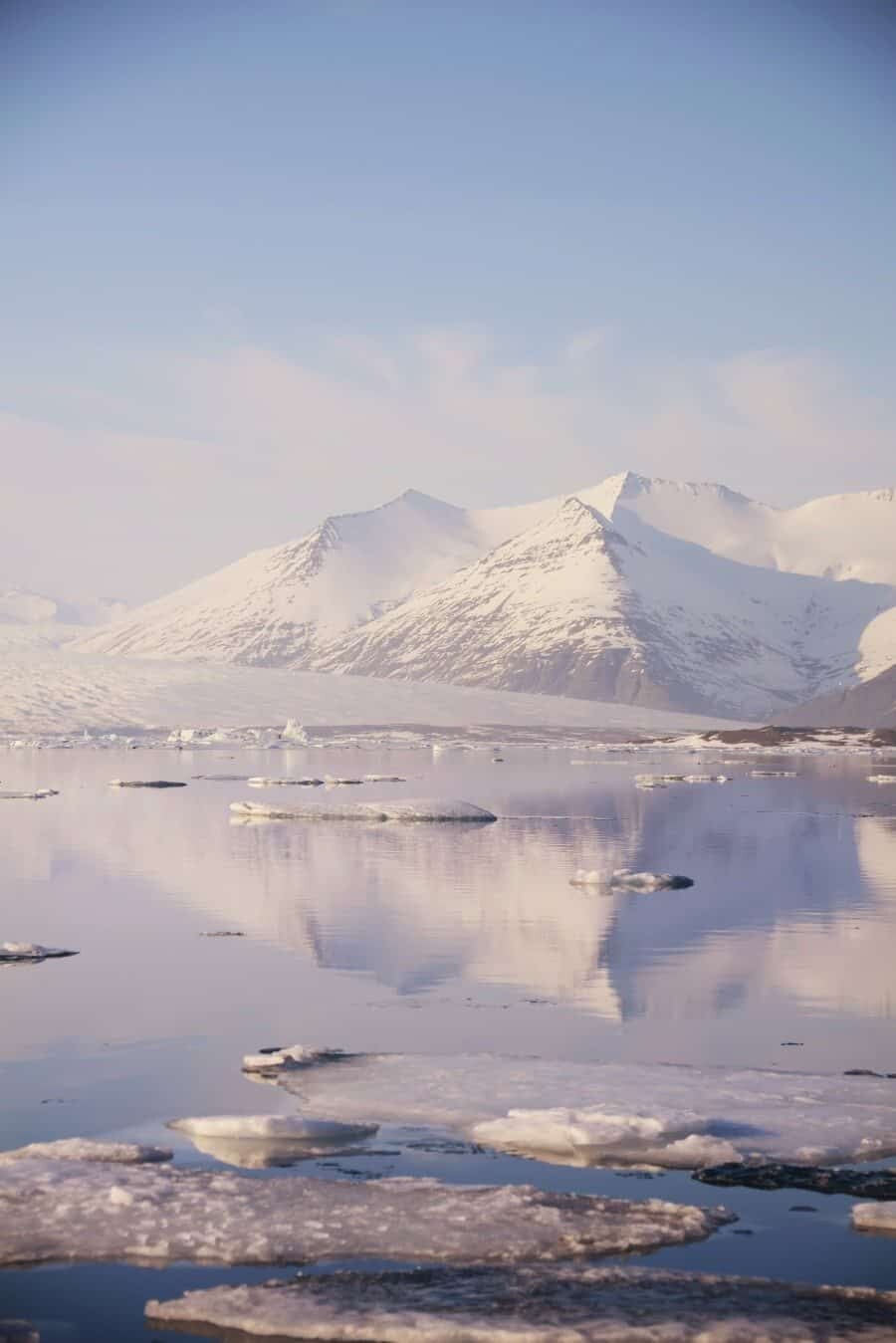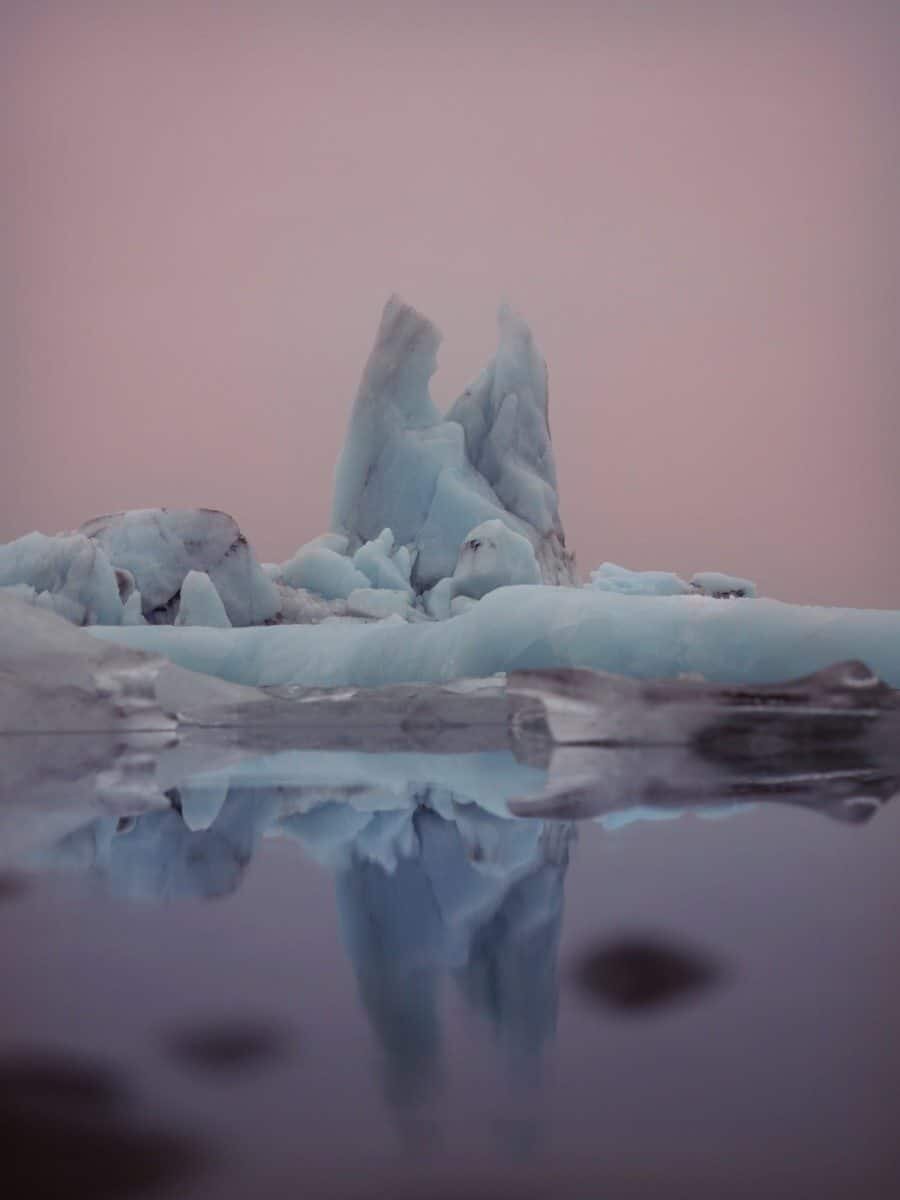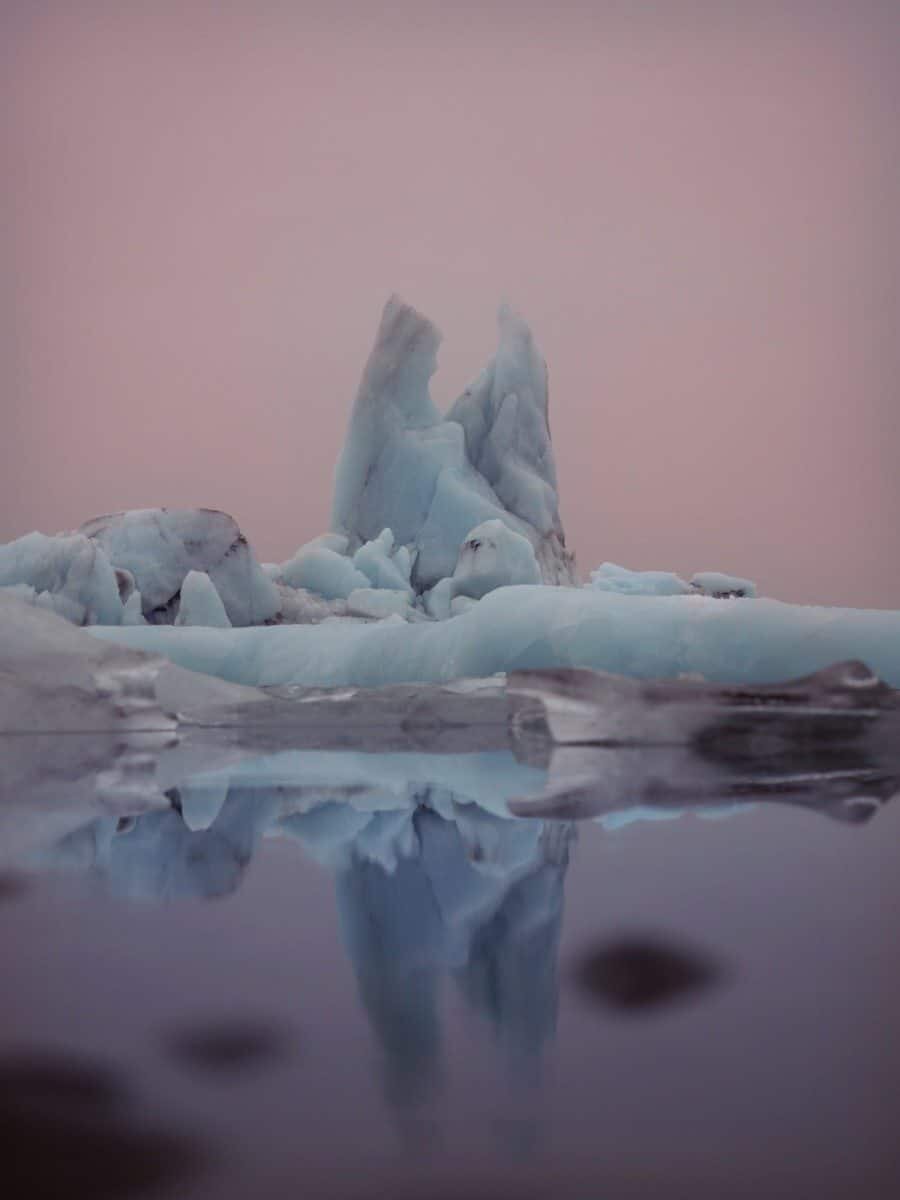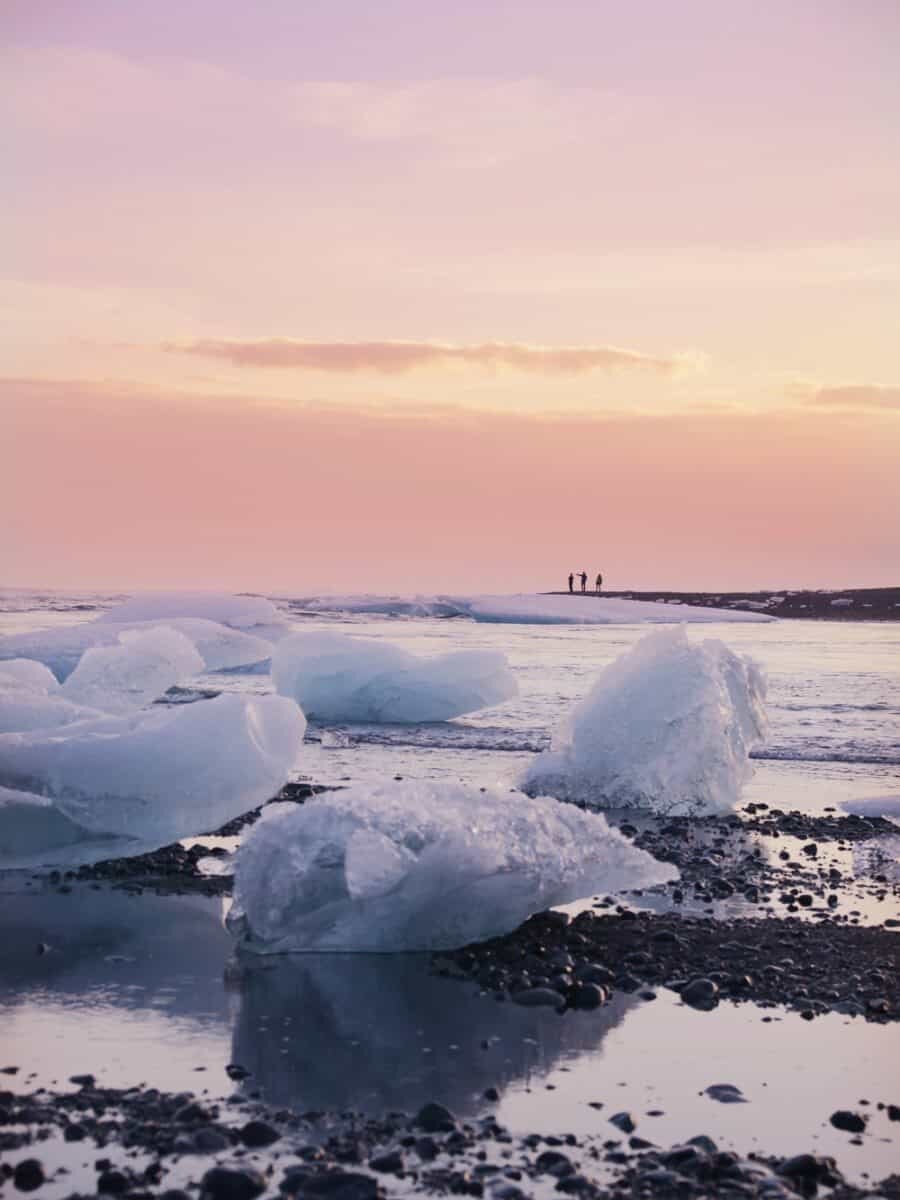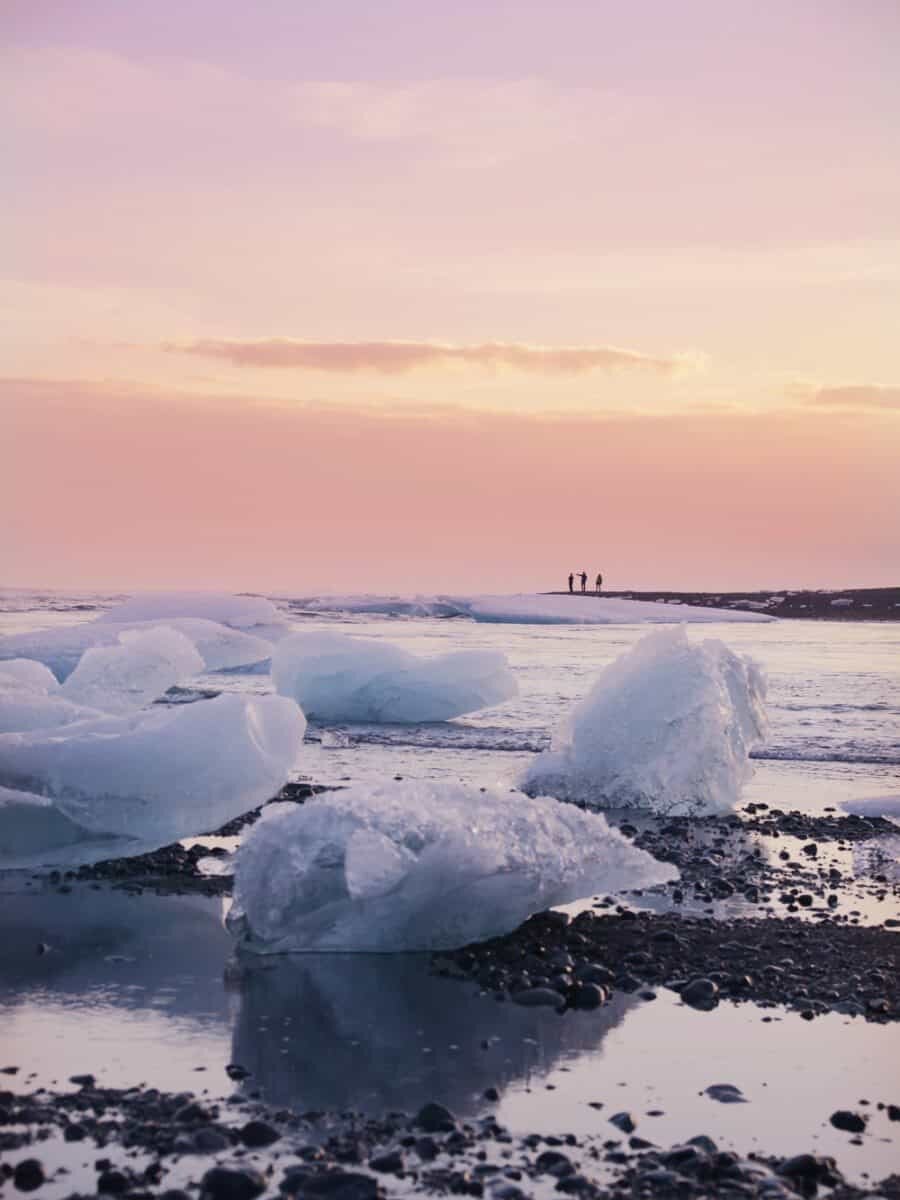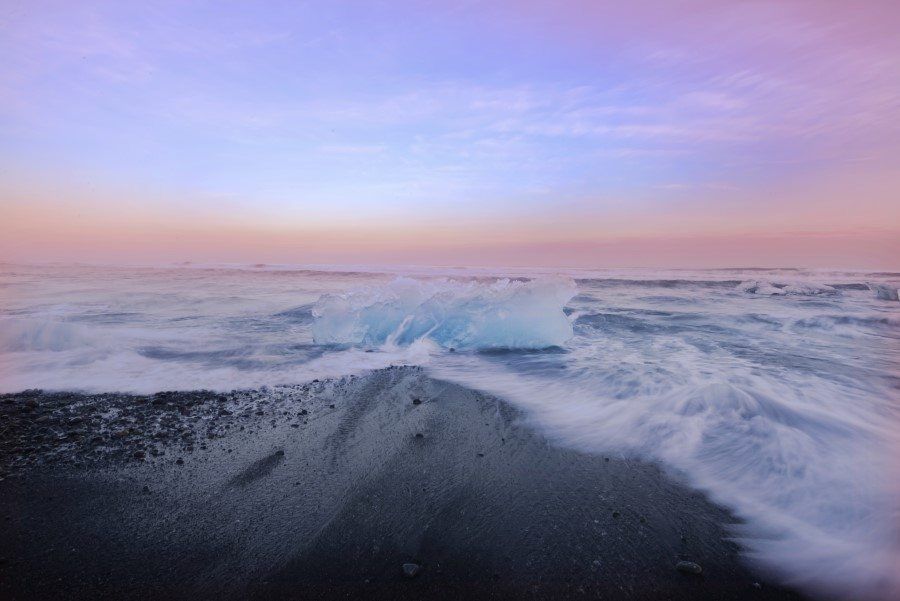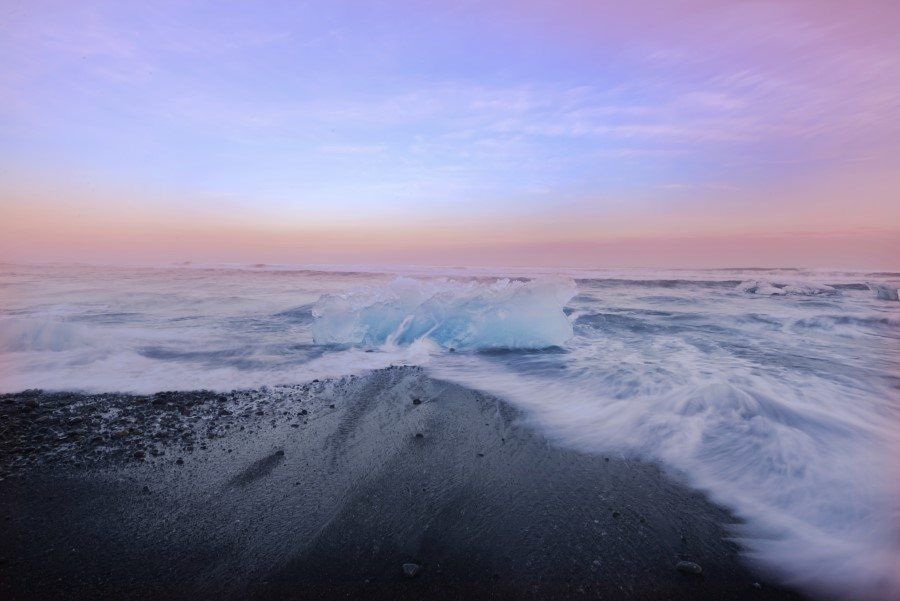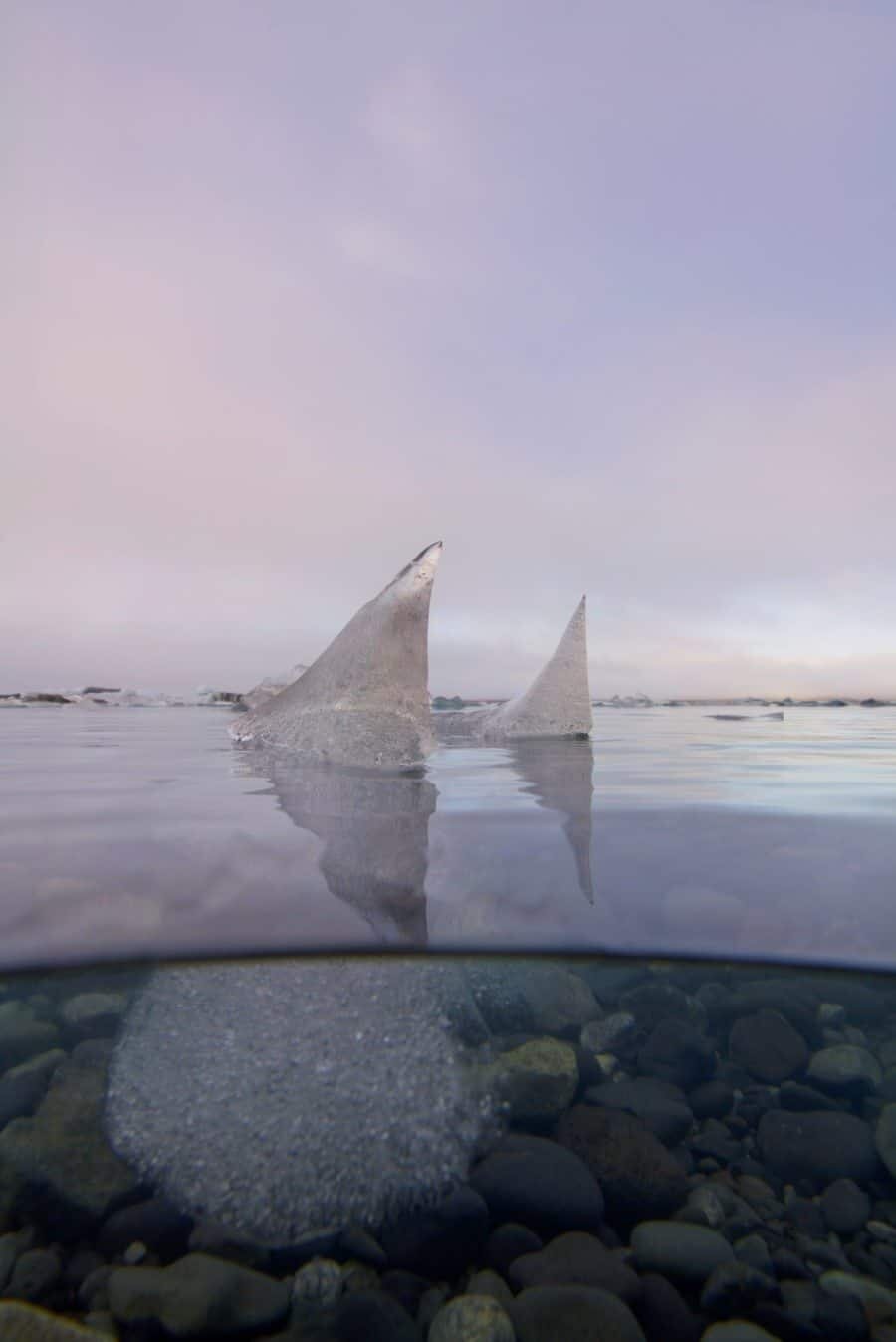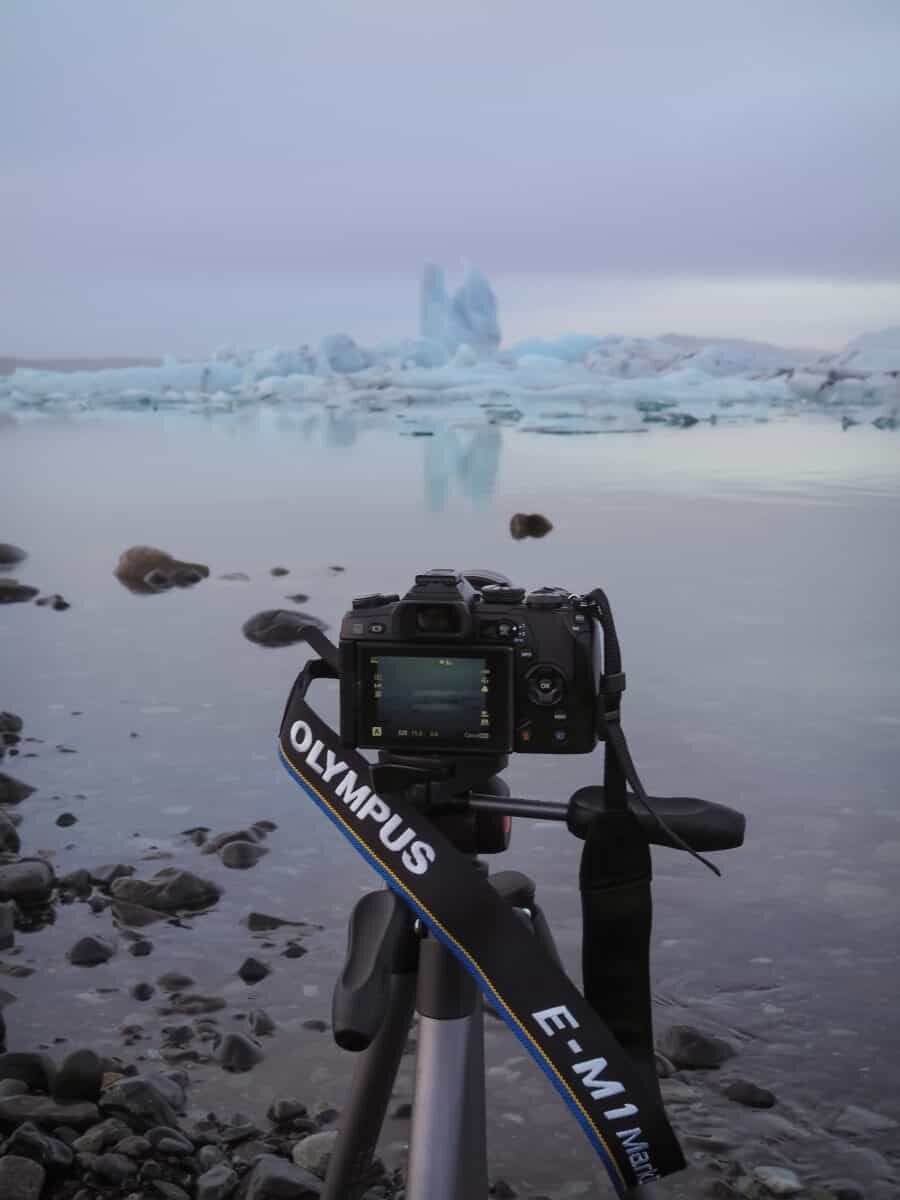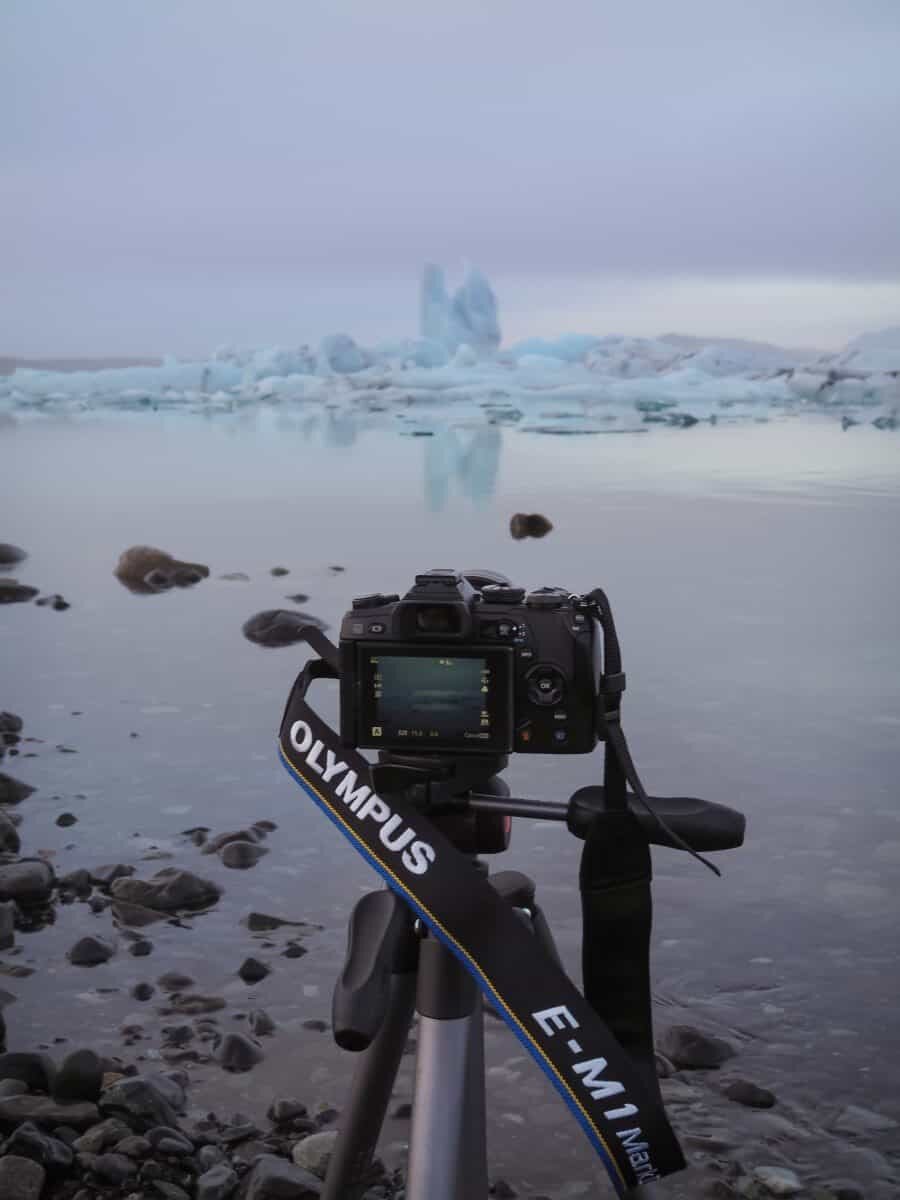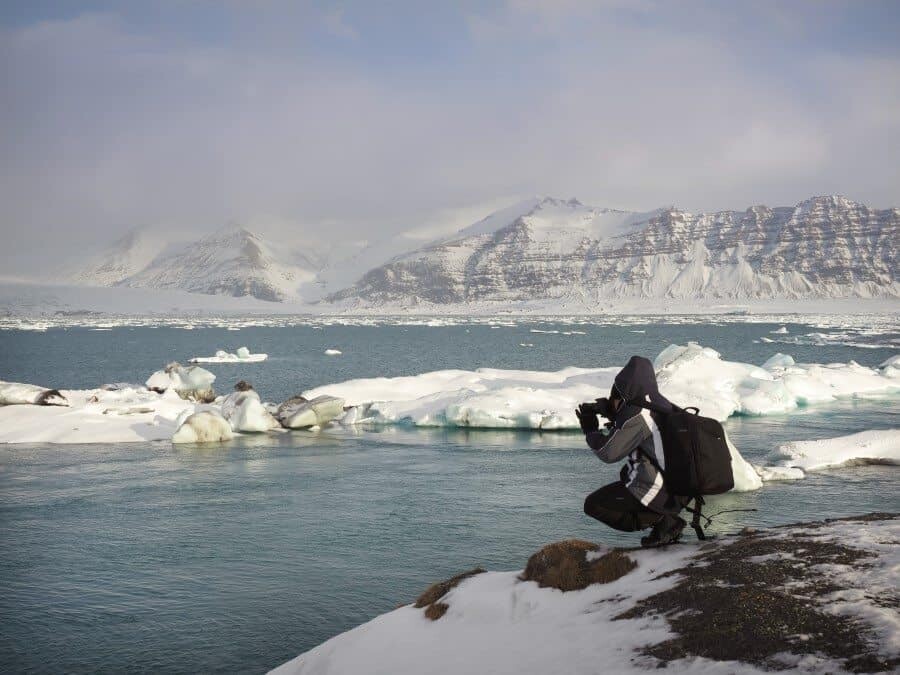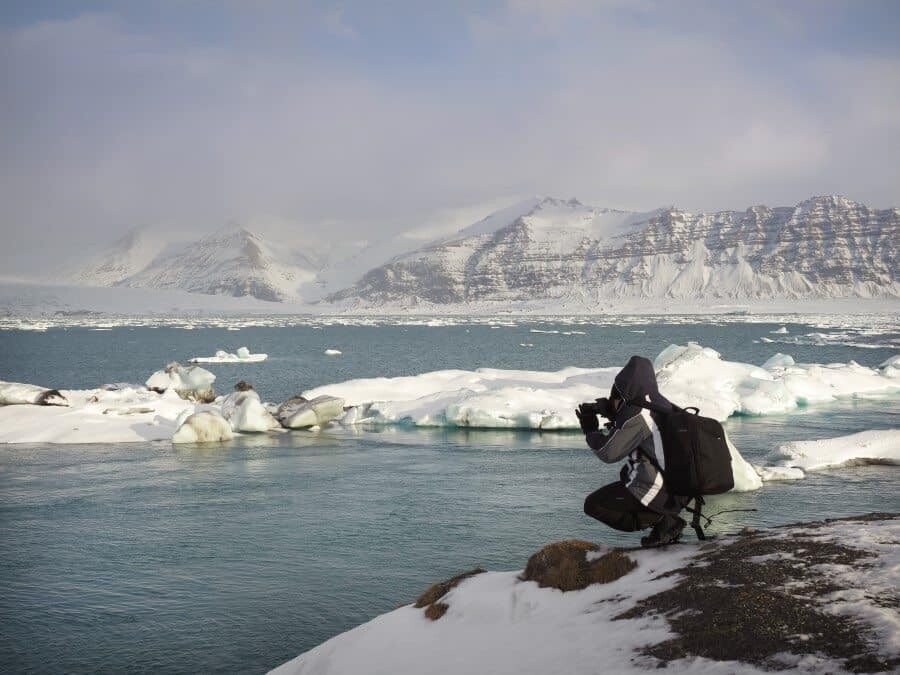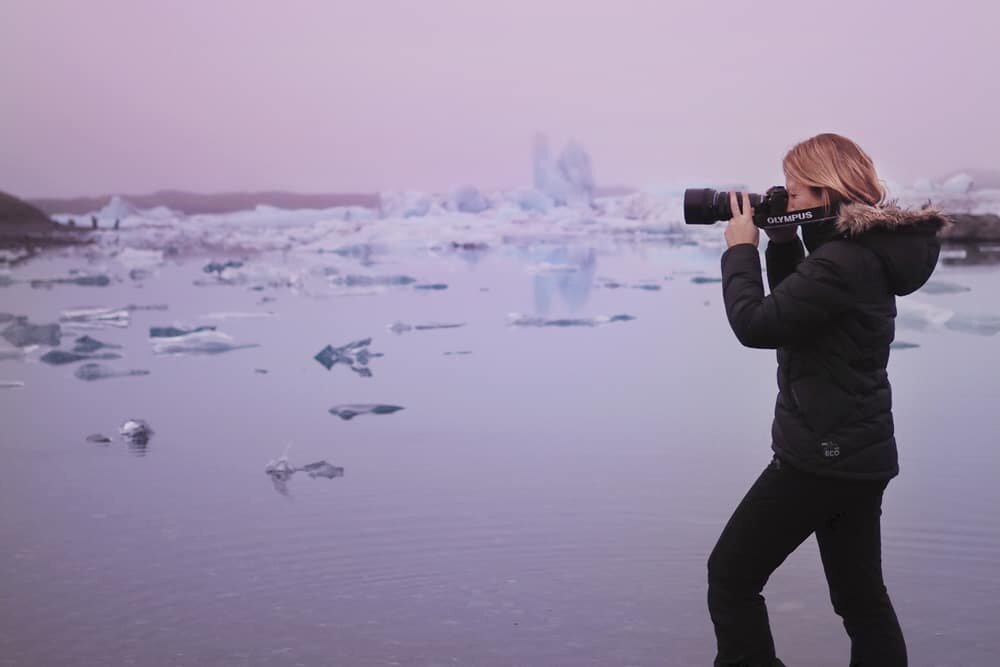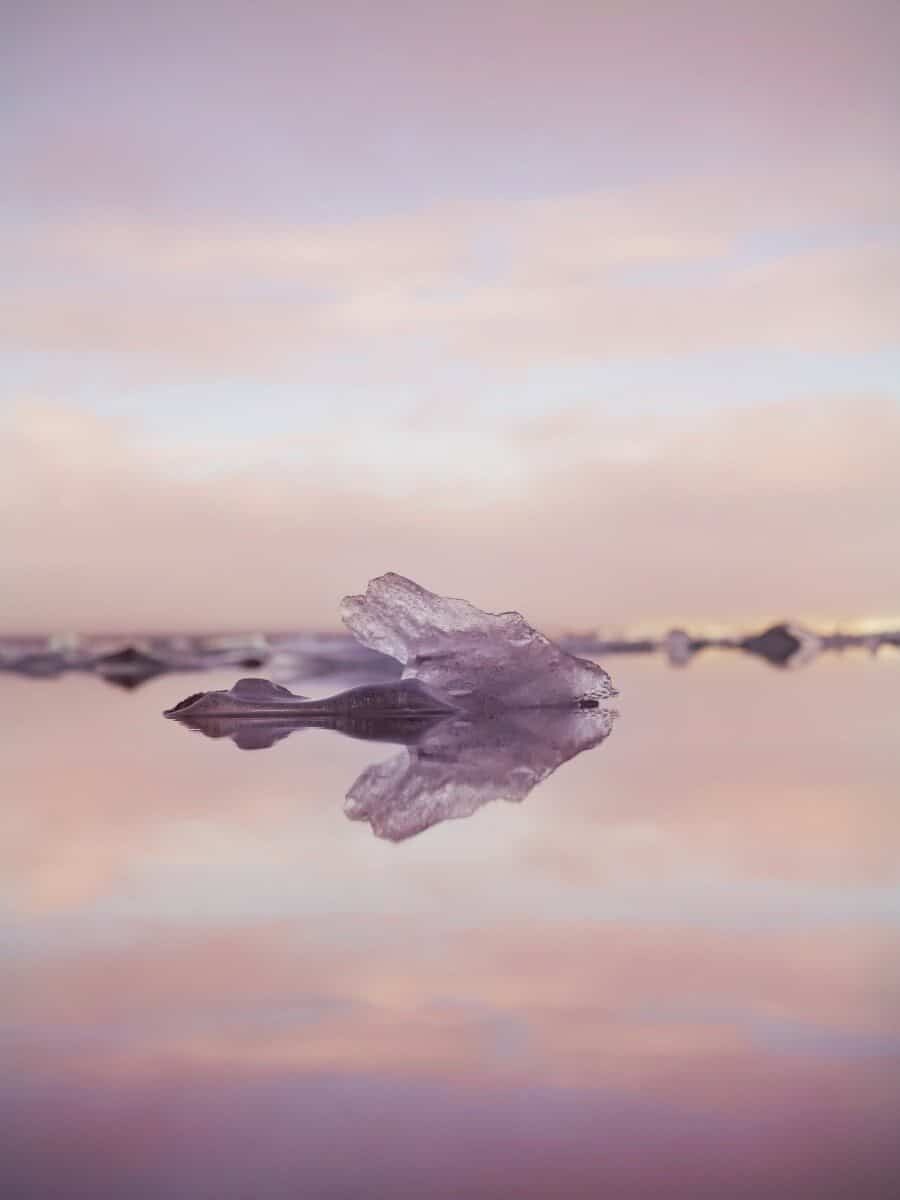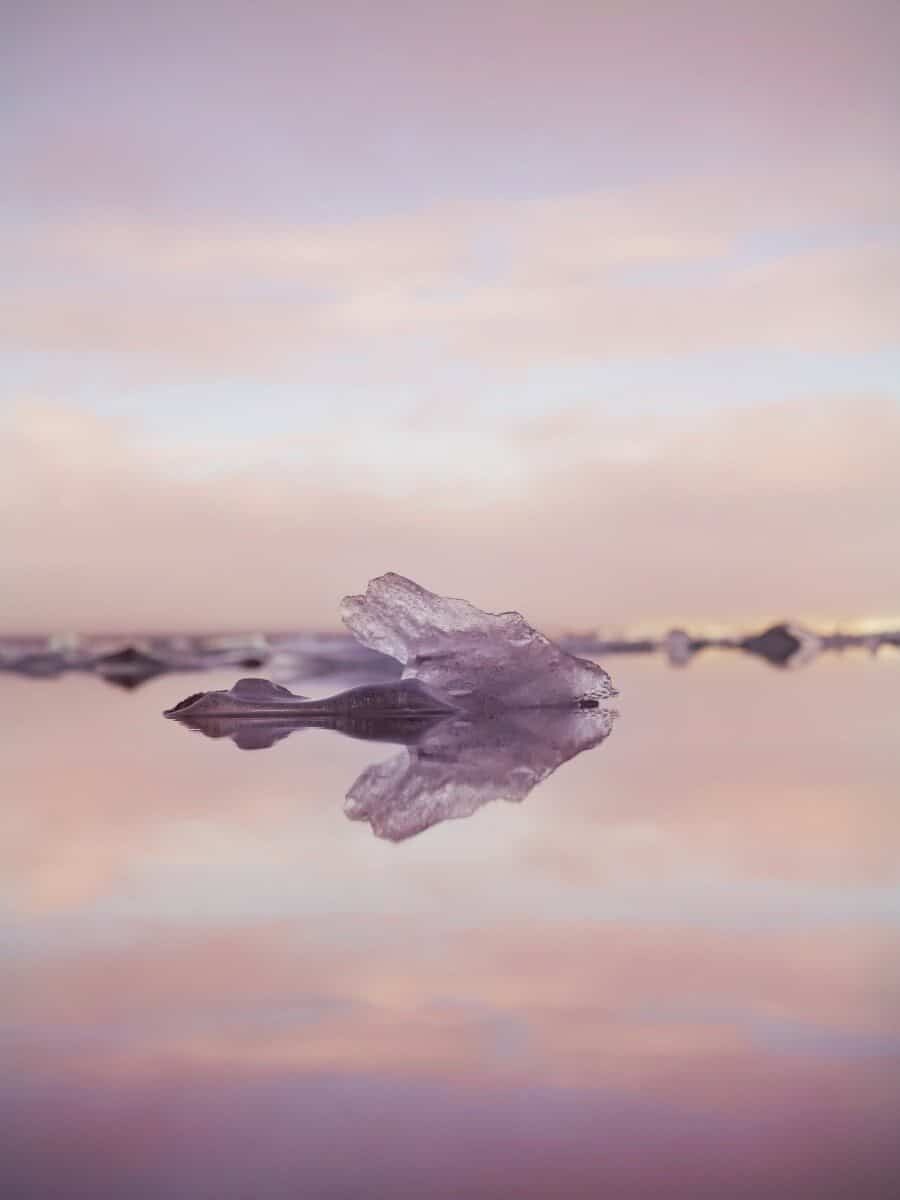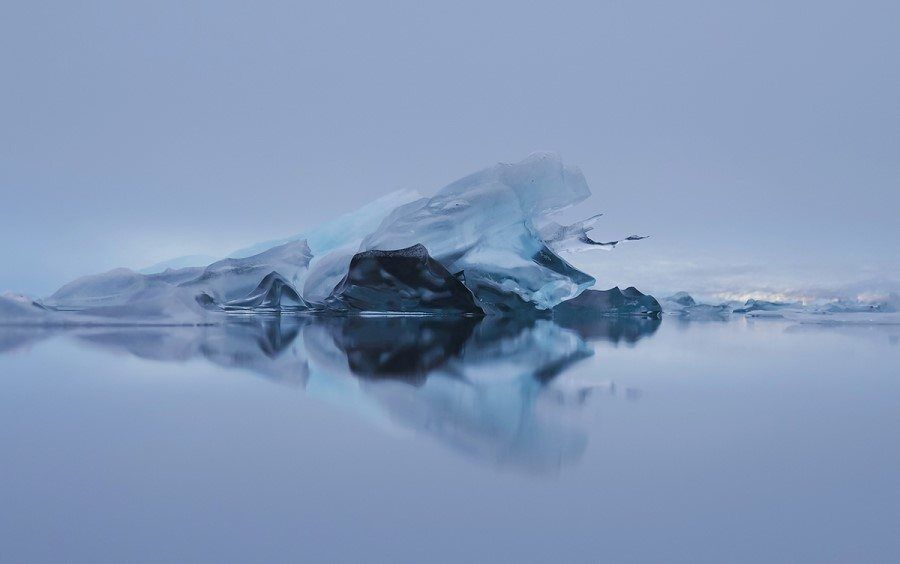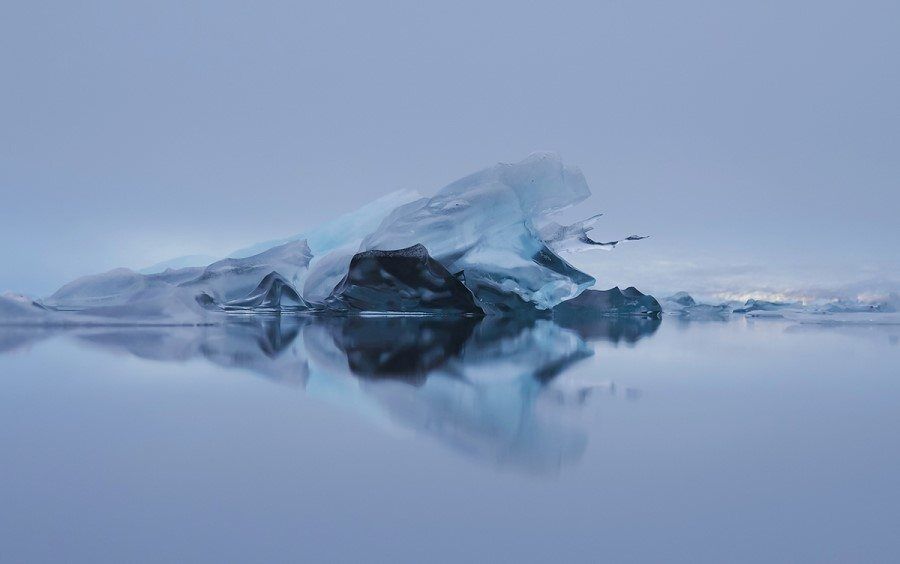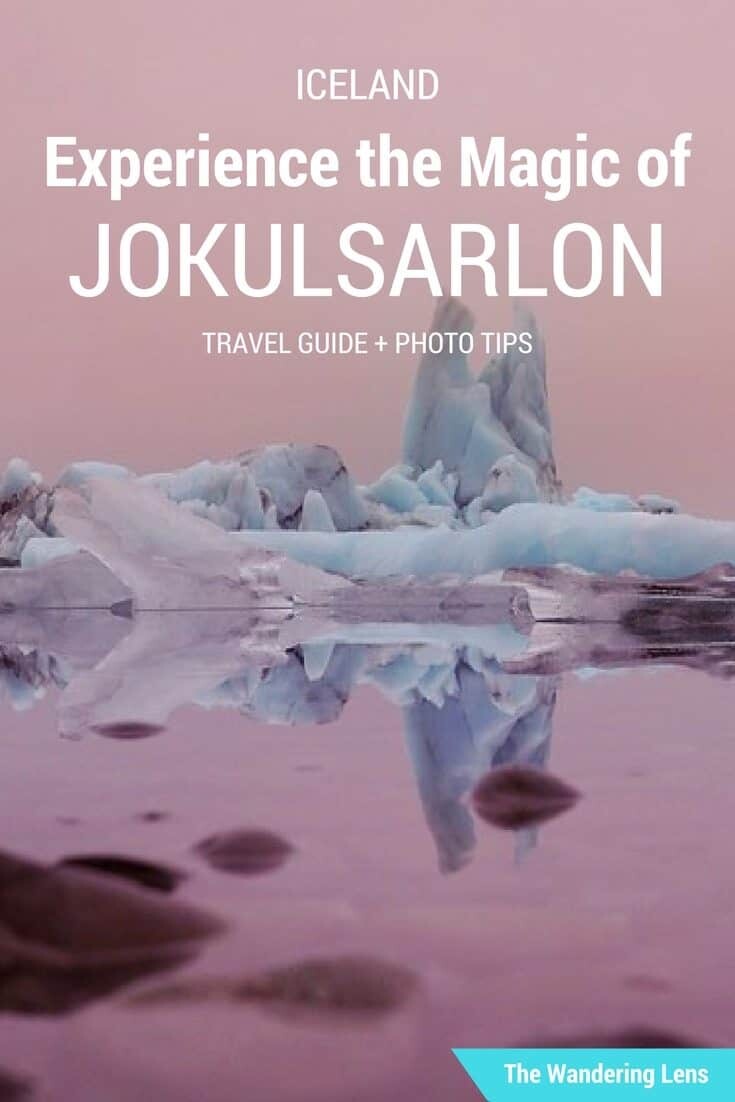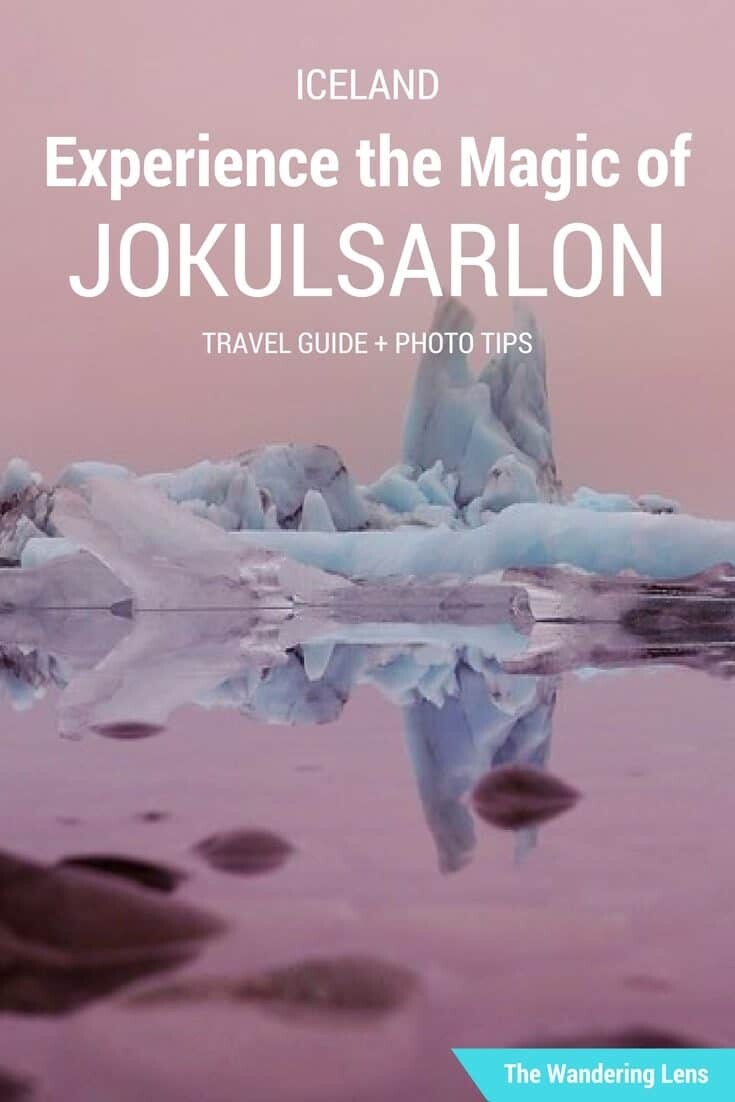 ---
Have you been to Jökulsárlón Glacier Lagoon? If so, share a link to your photos in the comments below or use the hashtag #thewanderinglens on Instagram 🙂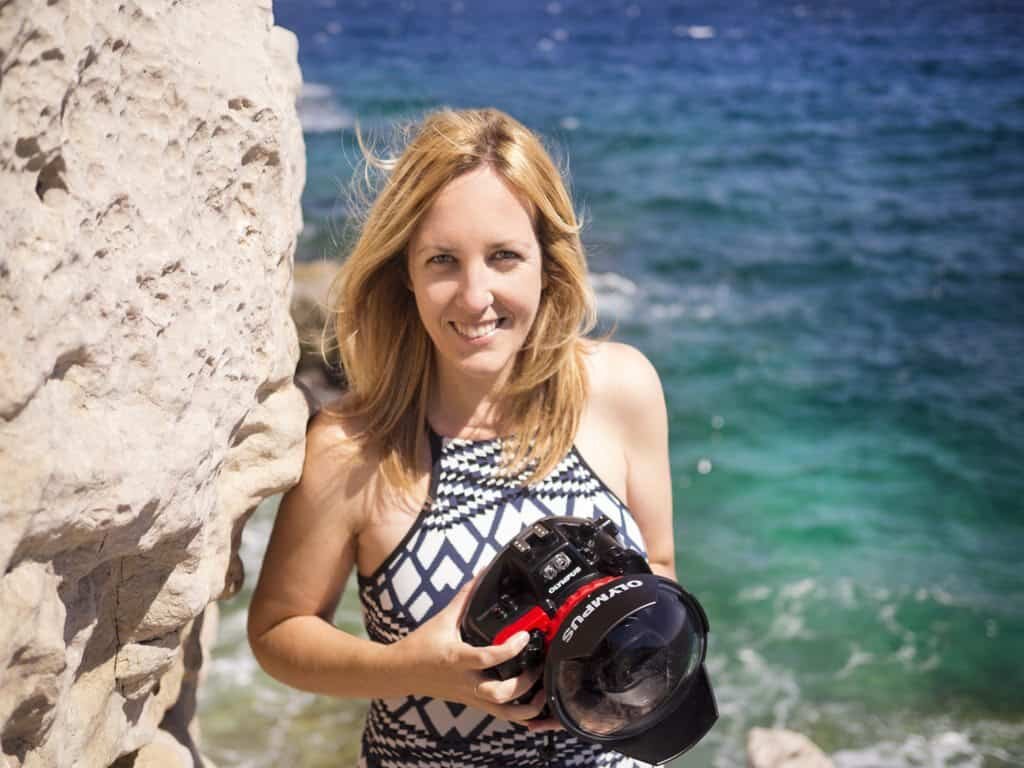 Hello! I'm the founder and photographer behind The Wandering Lens.
With 17+yrs experience as a professional travel and landscape photographer, all advice found on this site is from my personal experience on the road. I hope it's useful for your own travels and would love to hear in the comments about your trips and experiences around the world.