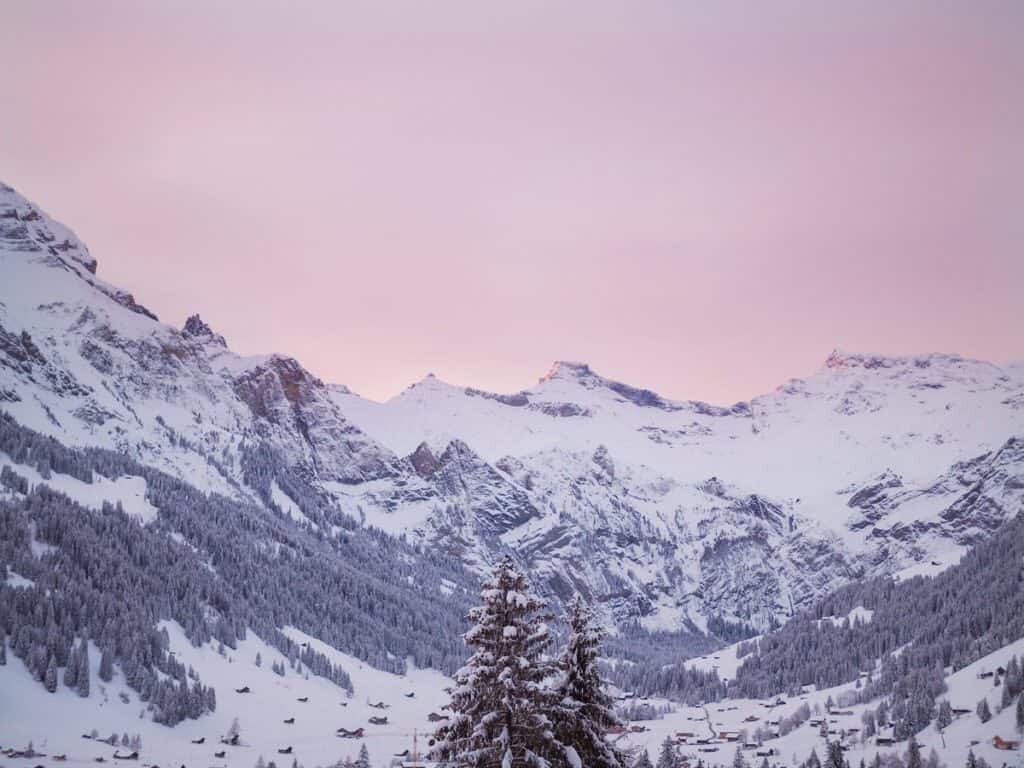 Switzerland Photography Locations – Adelboden
Nestled on the slopes of the Swiss Alps, Adelboden is like a real world snow globe. Roof tops are covered with inches of fresh powder, twinkling fairy lights decorate chalets and pine trees stand tall beside wooden cabins in the woods.
Winter here is what I had always dreamt it should be like when growing up in Australia and 'winter' meant putting on a light jumper in 18degree weather.
White as far as the eye can see as fields of deep snow blend with cloud covered peaks and ski slopes. Adelboden is an enchanting village with outdoor adventures available on it's doorstep.
From the centre you can take a ski lift over frozen forests up to Tschentenalp and gaze over the valley or zoom down on a toboggan. Skiers have a pick of multiple slopes such as Engstligenalp and Elsigen-metsch, all accessible with Adelboden's incredible public transport system.
Most of my photography adventures in Adelboden took place on my balcony. Okay, that sounds totally lazy and of course I did go outside but during sunrise and sunset, the light view from my balcony at Parkhotel Bellevue was something so special! My obsession with photographing cabins in the snow was at an all-time high as I zoomed across the valley to capture every cabin in sight, especially if it was located beside a singular tree.
Adelboden is a great base for exploring the Bernese Alps and just a short bus ride away you'll find the glowingly scenic Lake Blausee. I'll be sharing more images from Blausee soon but if you're looking for a scenic lake where snow meets aqua coloured clear water fed by underground springs as the mighty alps sit behind, be sure to check it out!
Getting to Adelboden:
You can drive to Adelboden directly however in winter I would highly recommend leaving your car in Frutigen and catching the bus up the hill (trust me, that hill is slippery!).
The area has a fantastic public bus service which many people use to get around in the winter months. You'll find the timetable located here with regular services between Frutigen – Adelboden and Kandersteg.
Where to Stay:
Sitting pretty overlooking the village is the luxe Parkhotel Bellevue, a spa hotel with all the warm, cosy amenities you need after a day on the slopes. It's rooms offer balconies that fill with snow in the winter months, making it feel like you've got your very own little slope to play in. The special feature of this hotel? It's got an outdoor pool that's 37degrees, even in winter! Swimming out of the little door from inside the spa building and out into the misty pool with snow piled around is like entering a bubbling dream.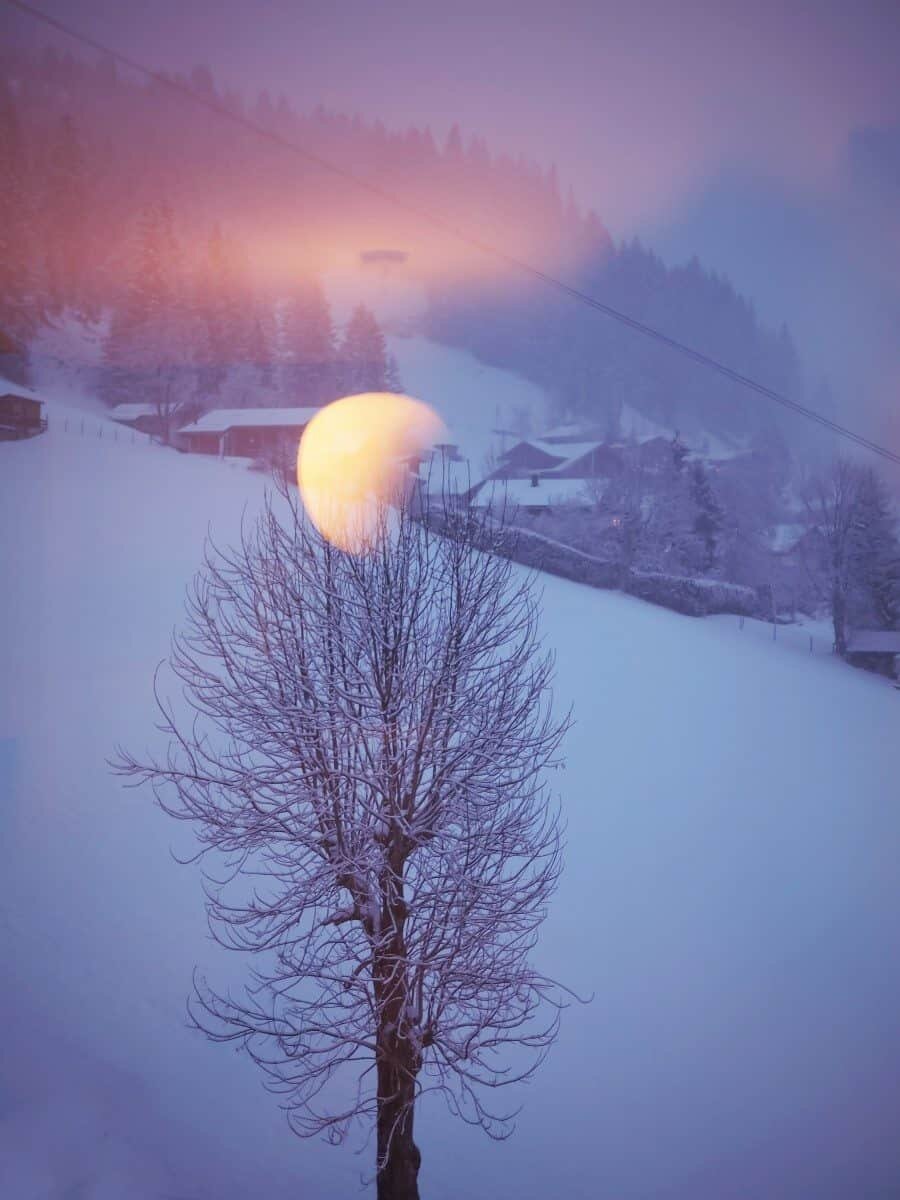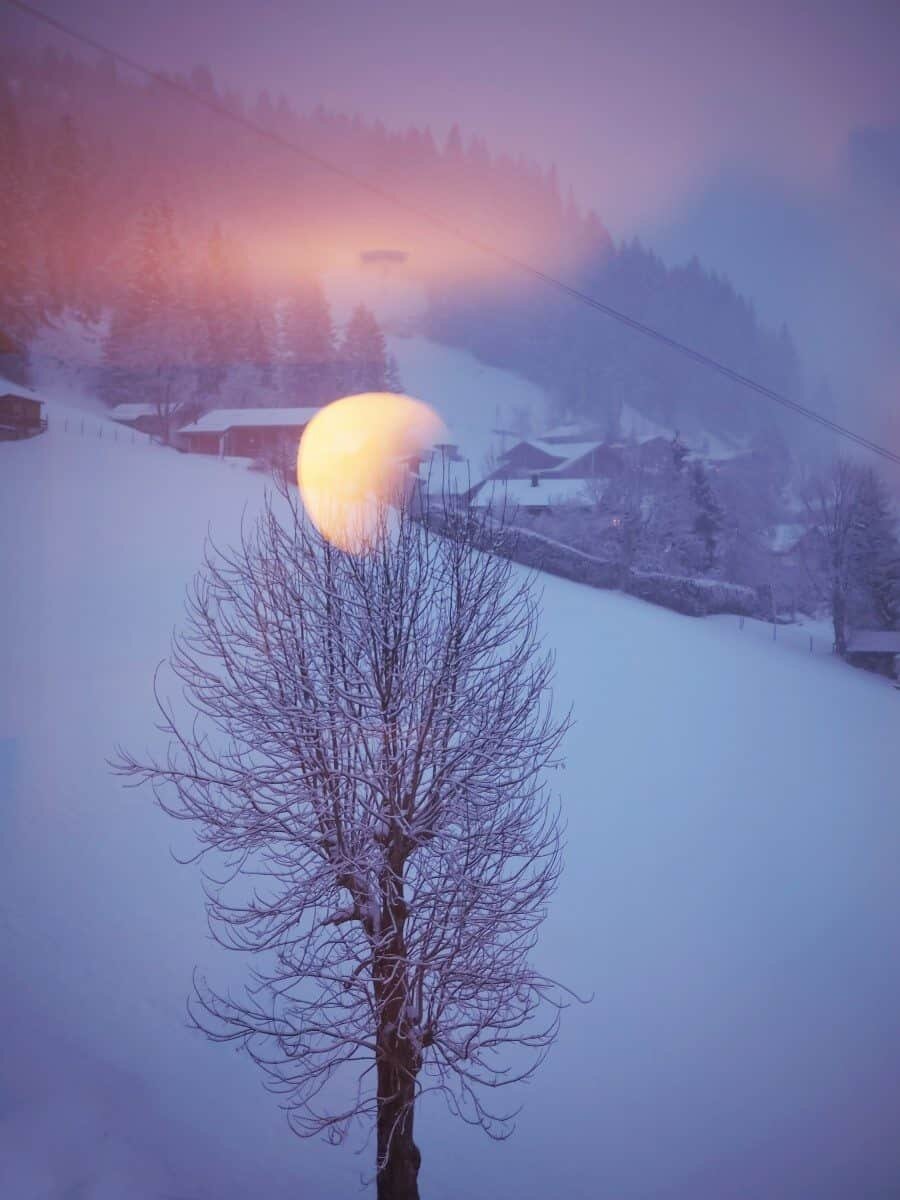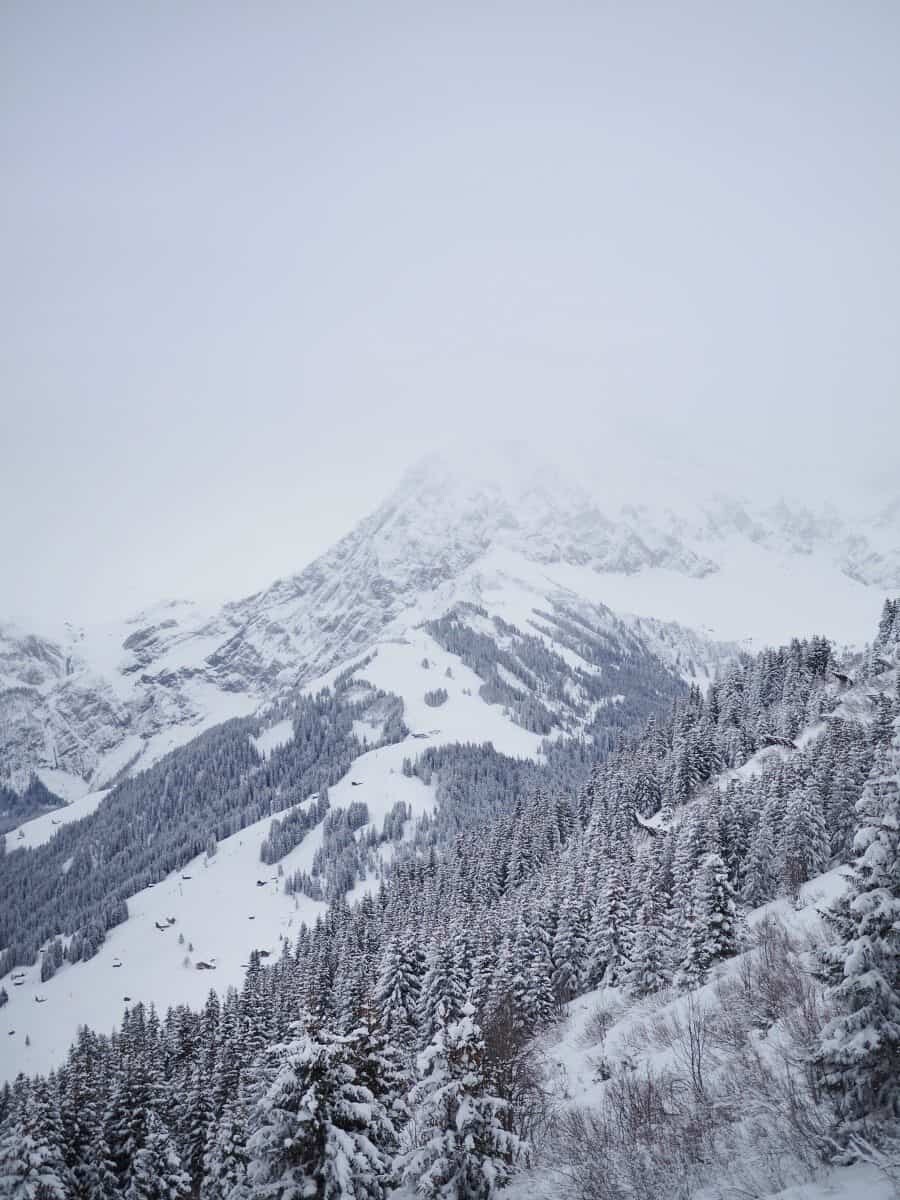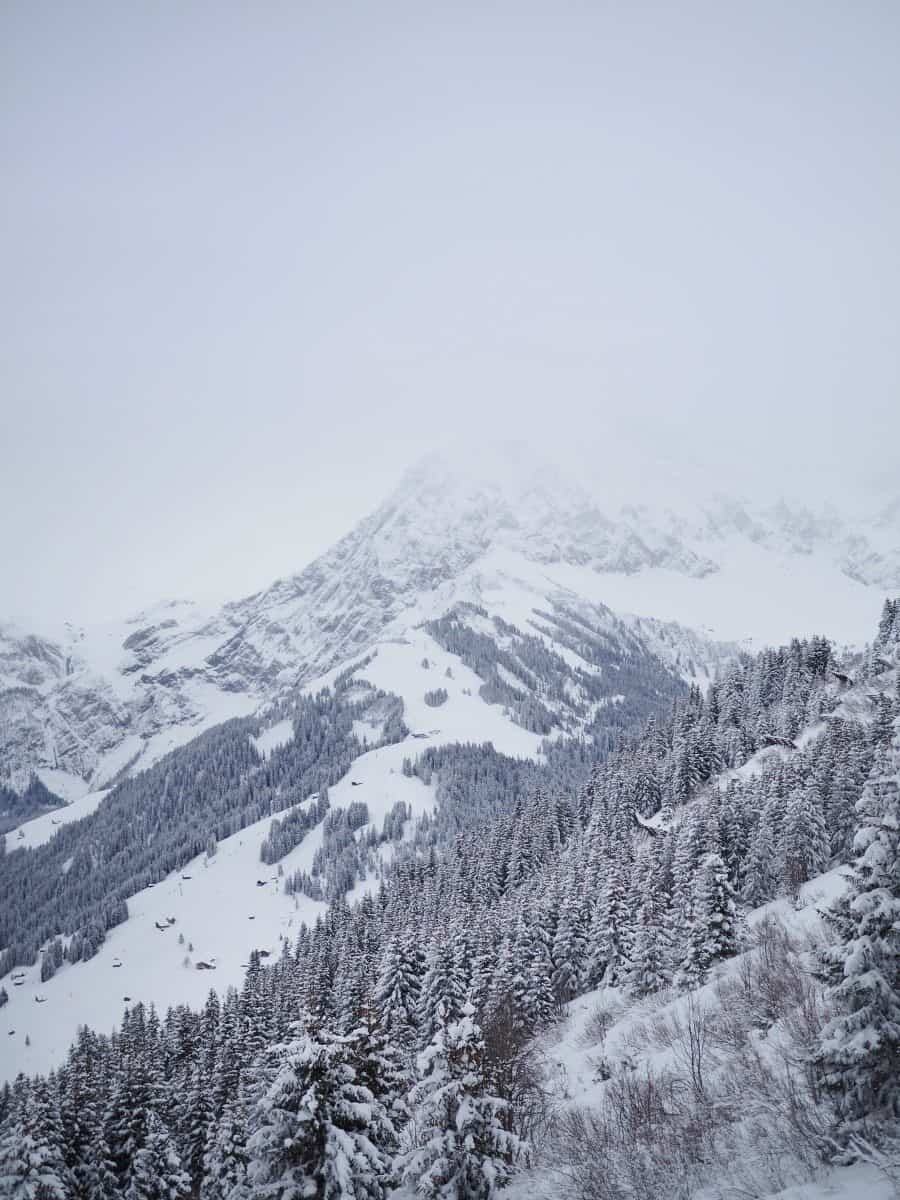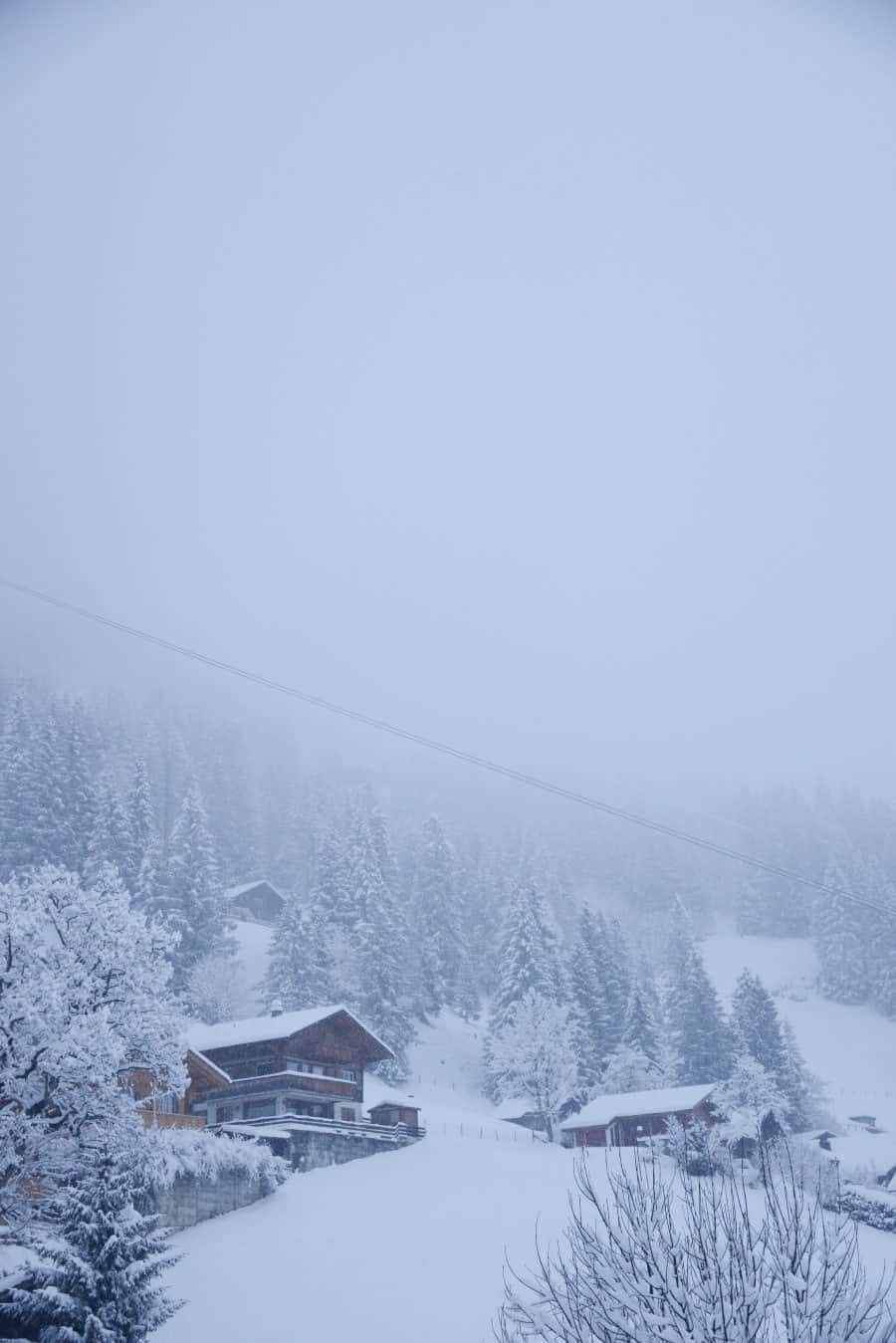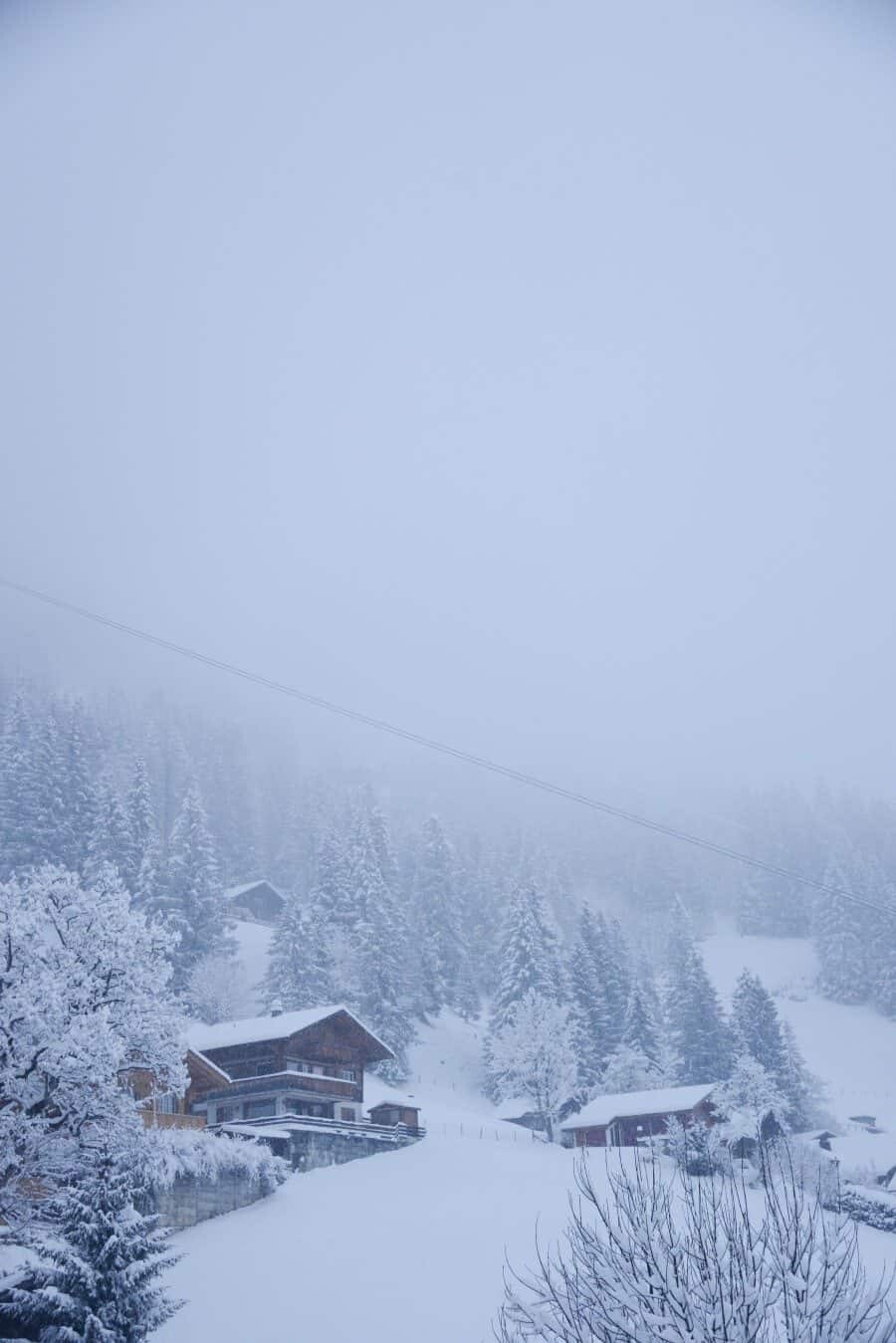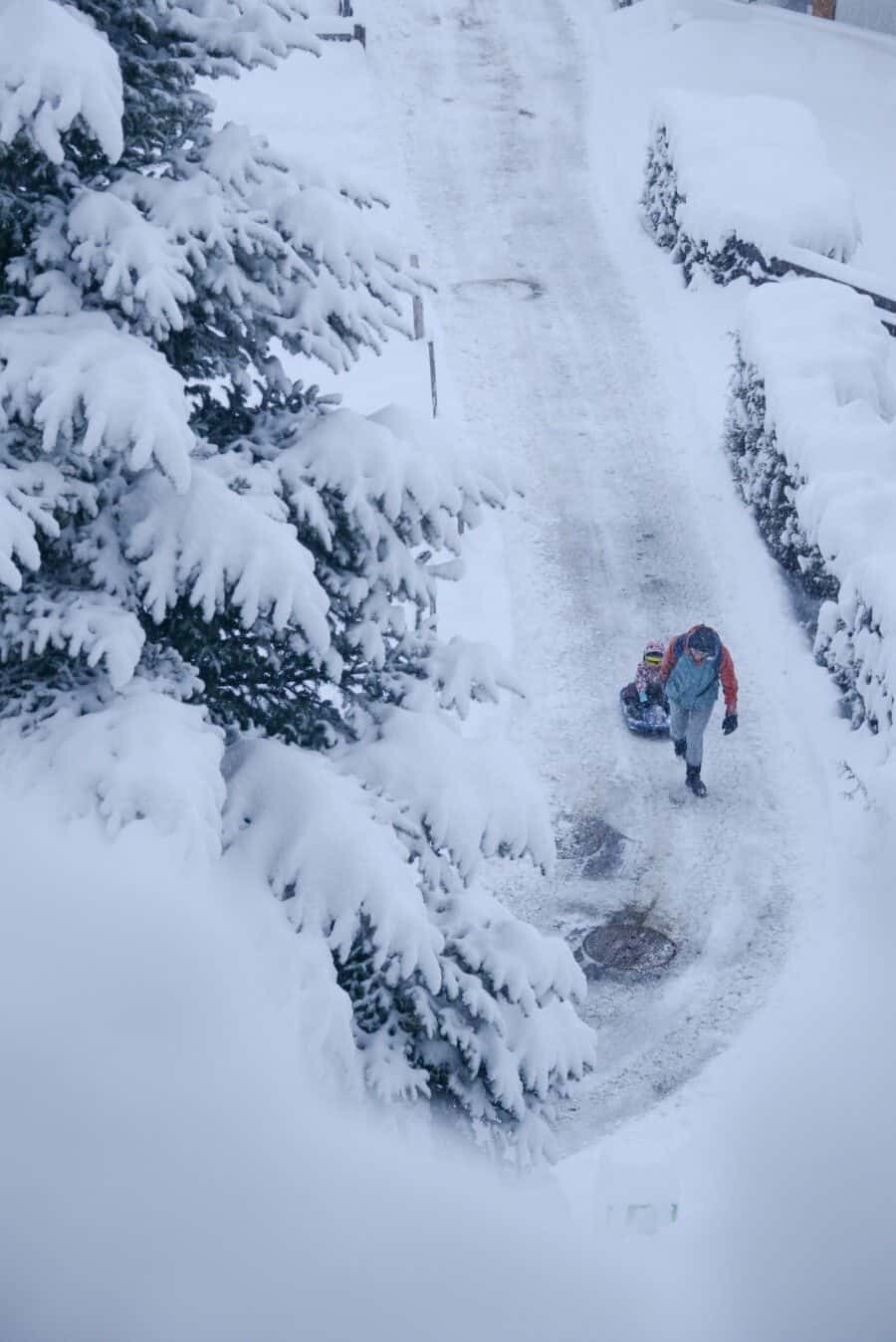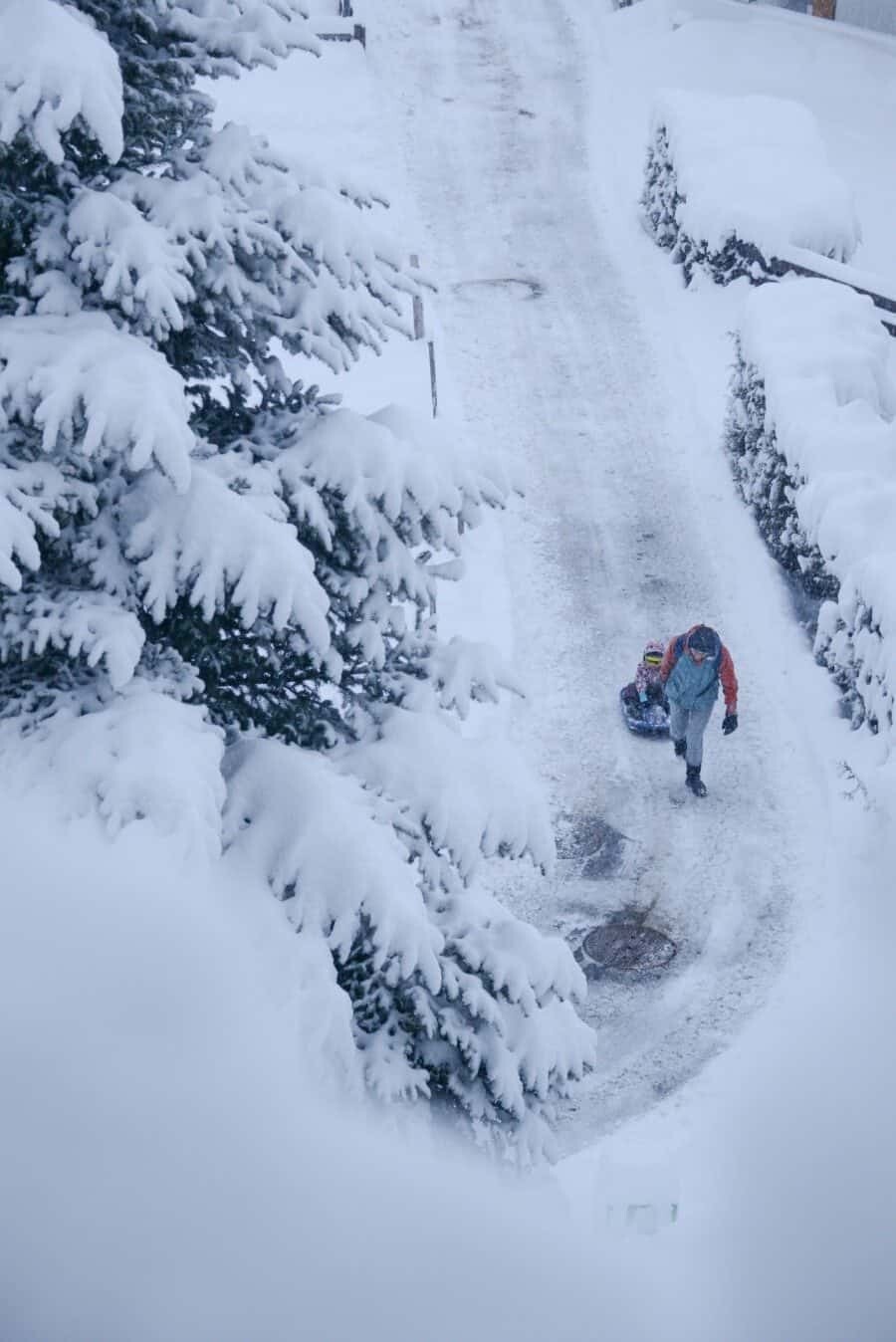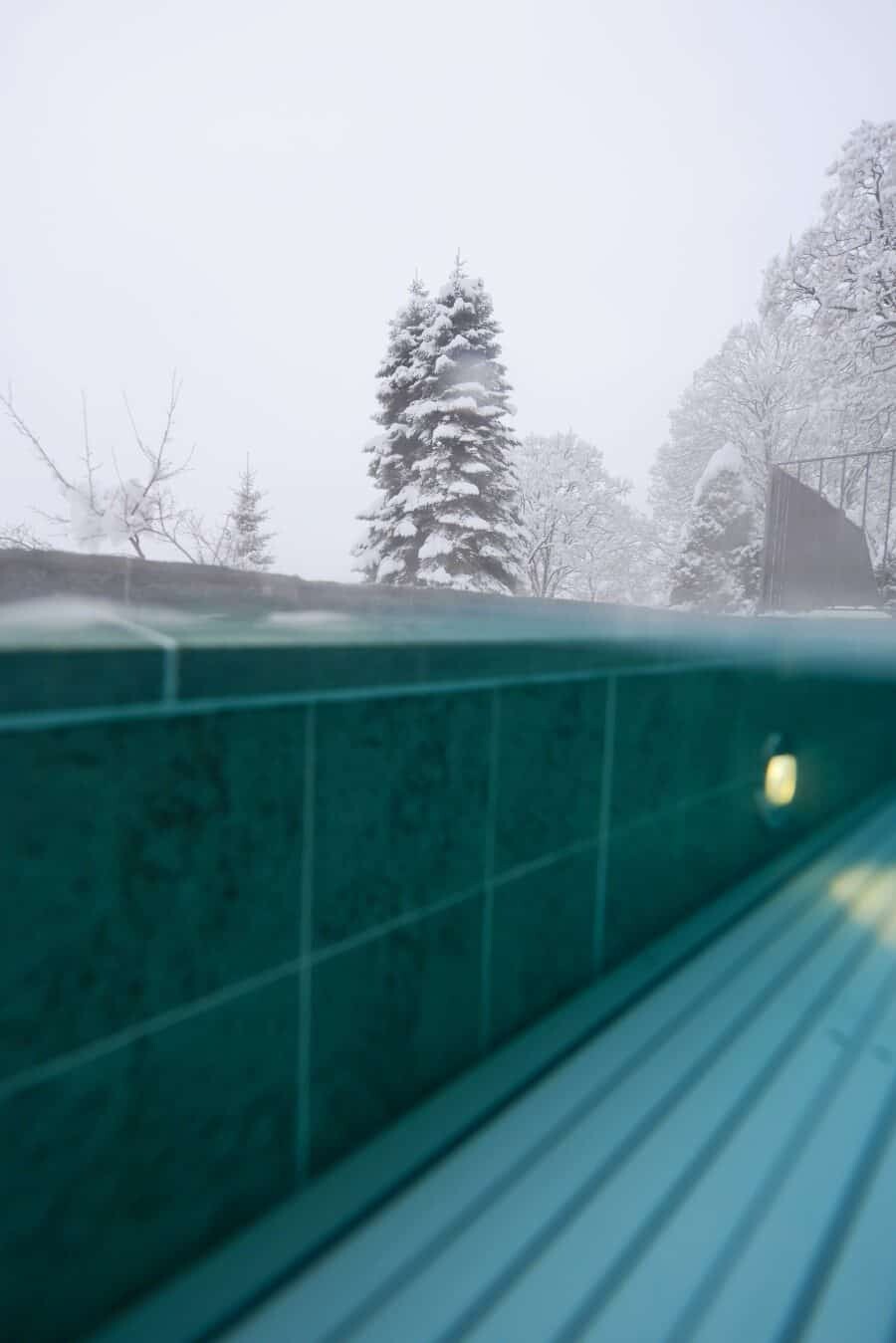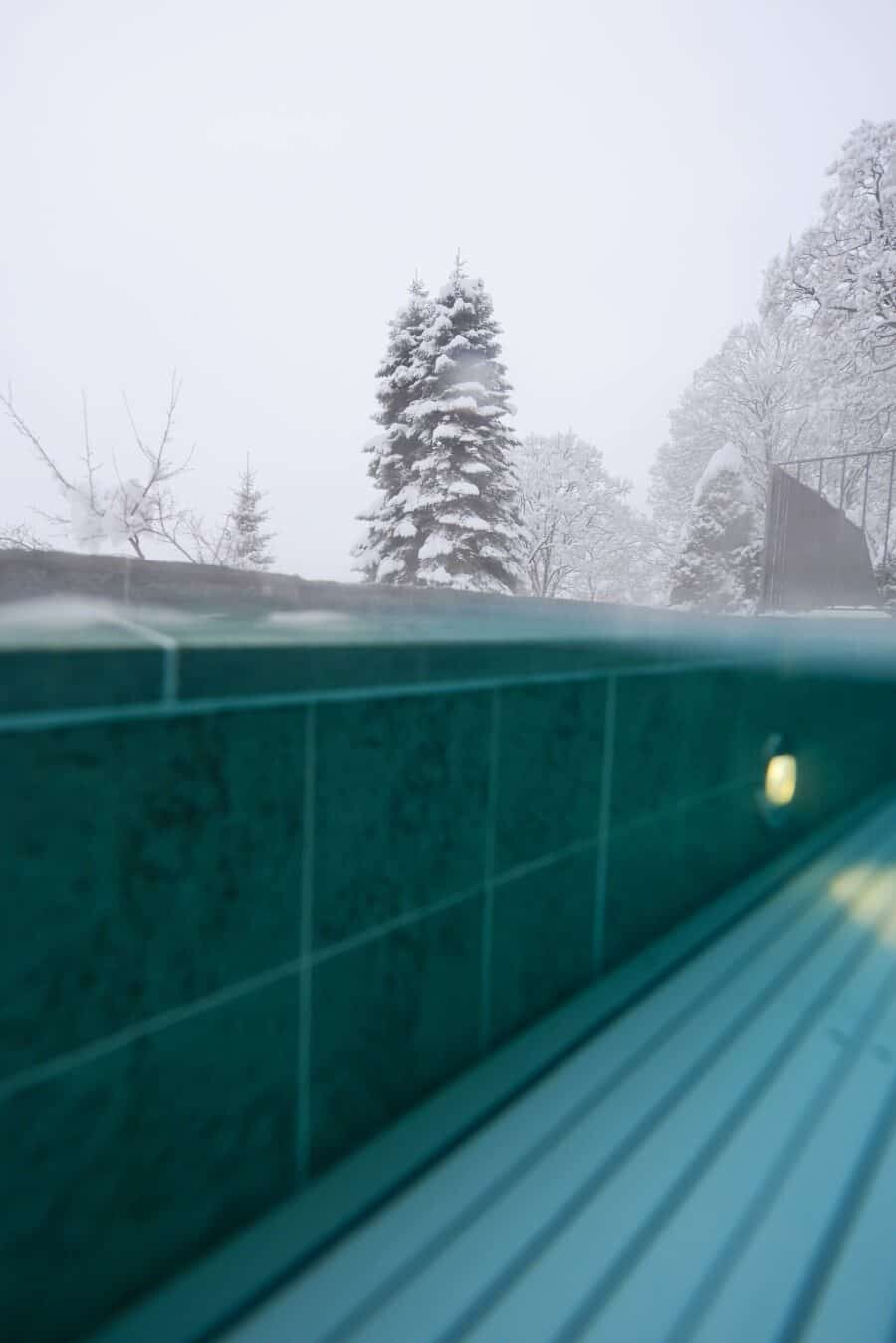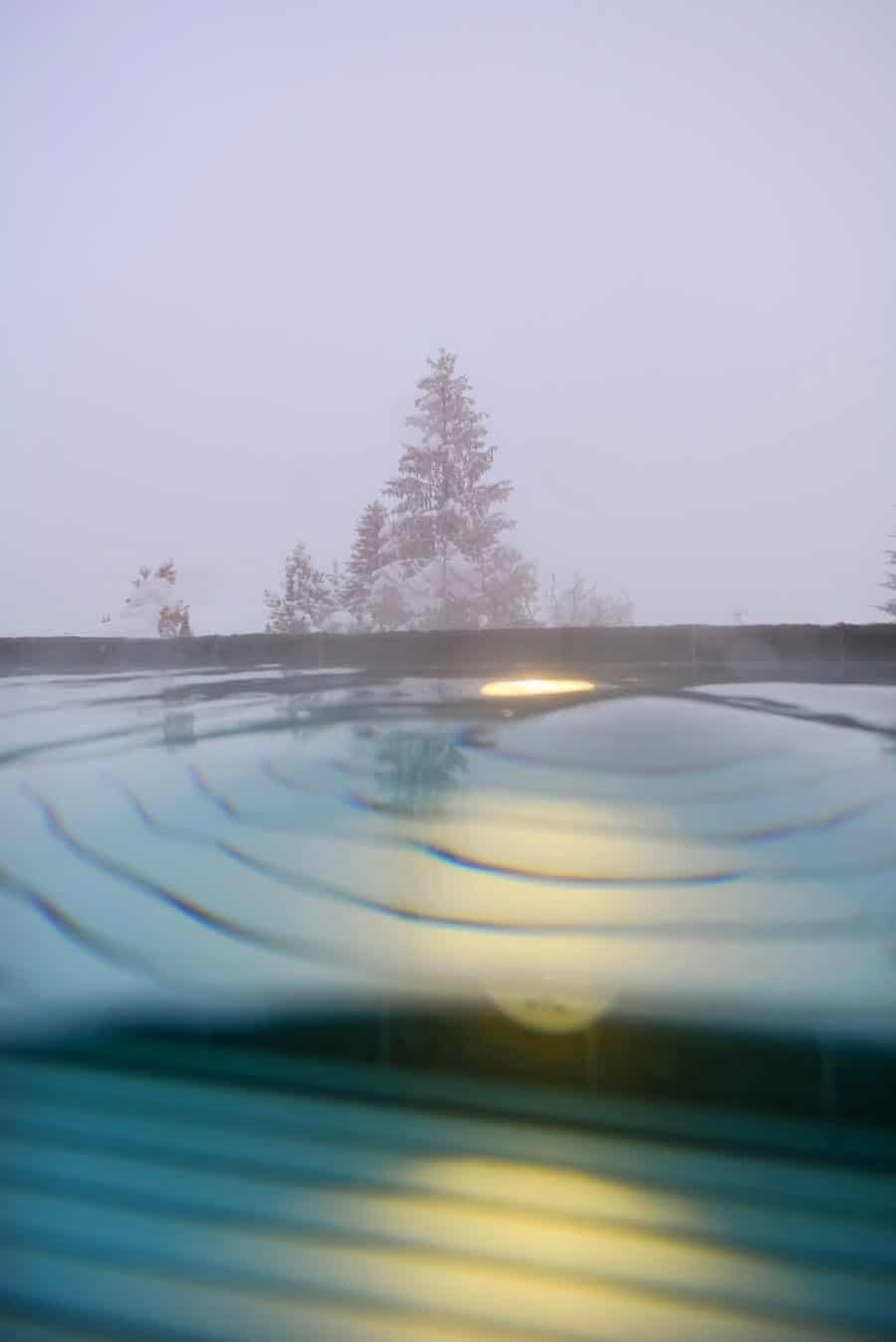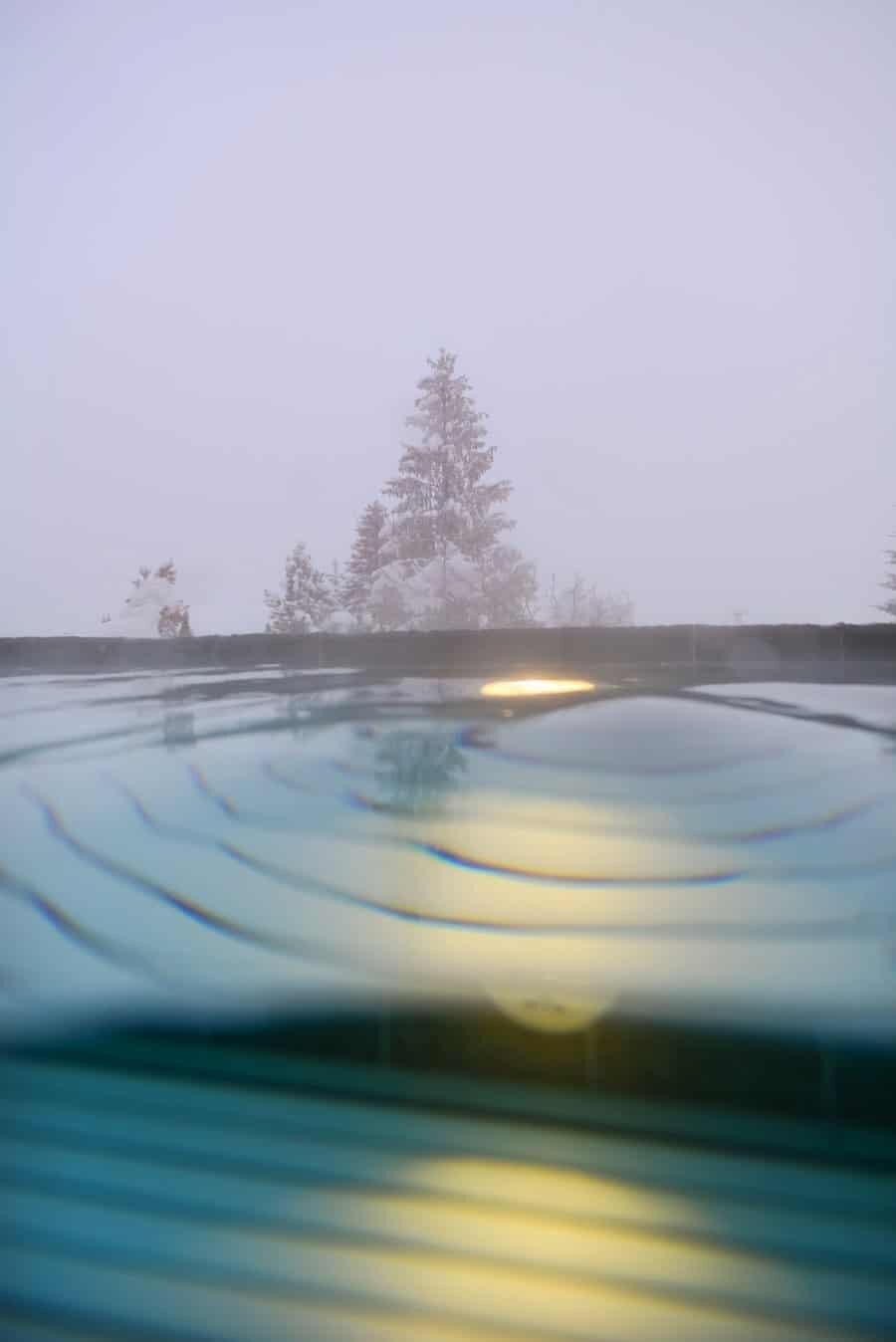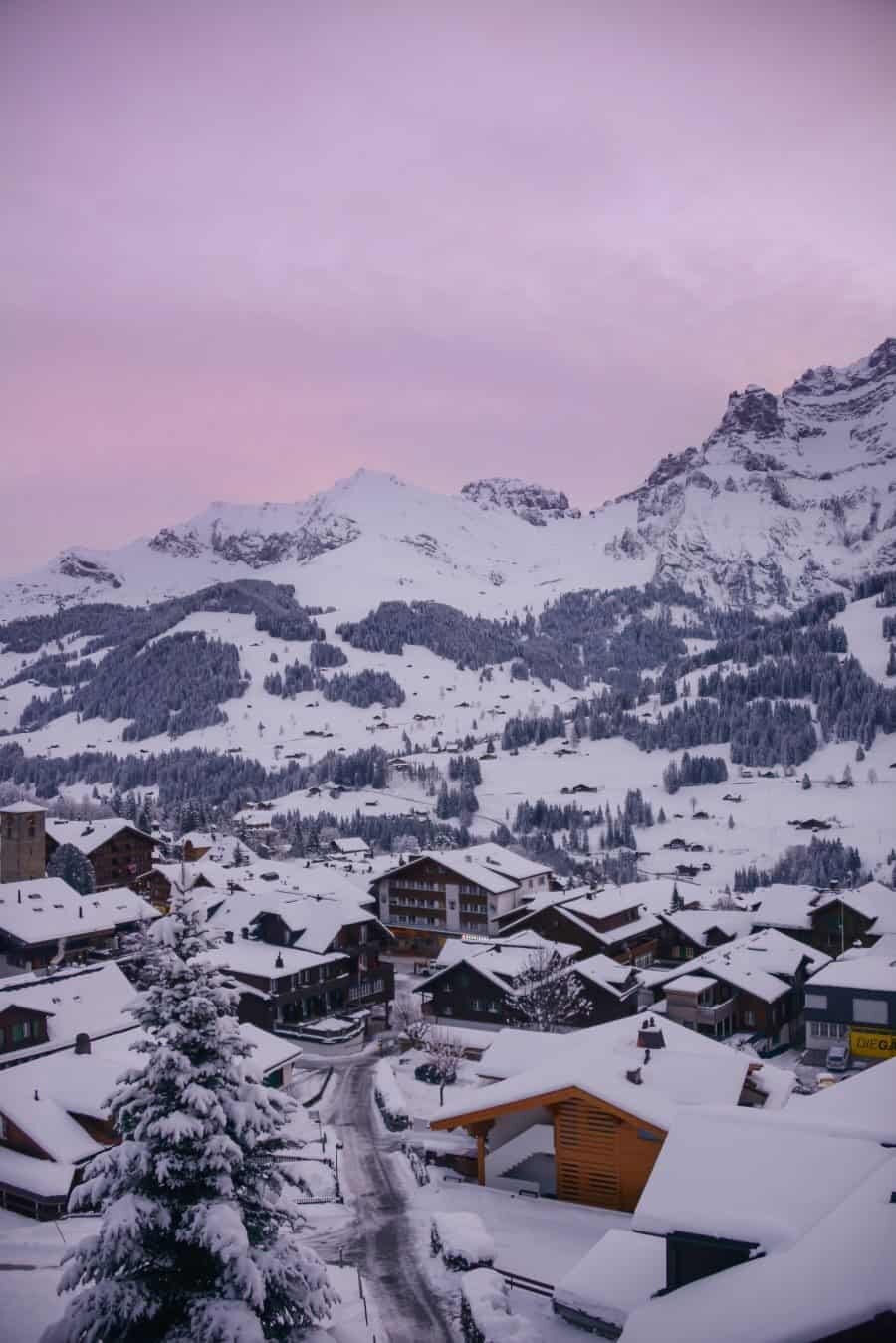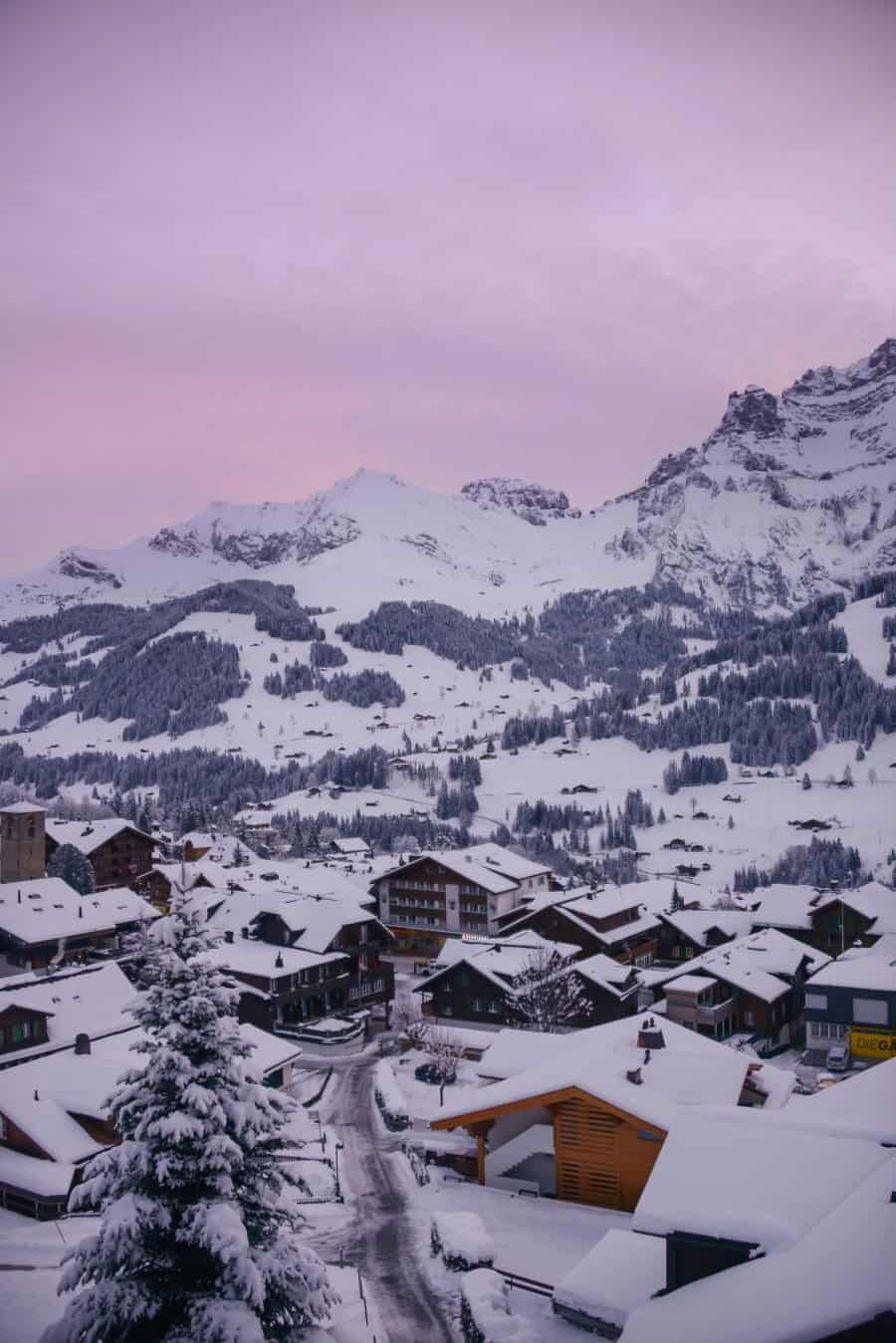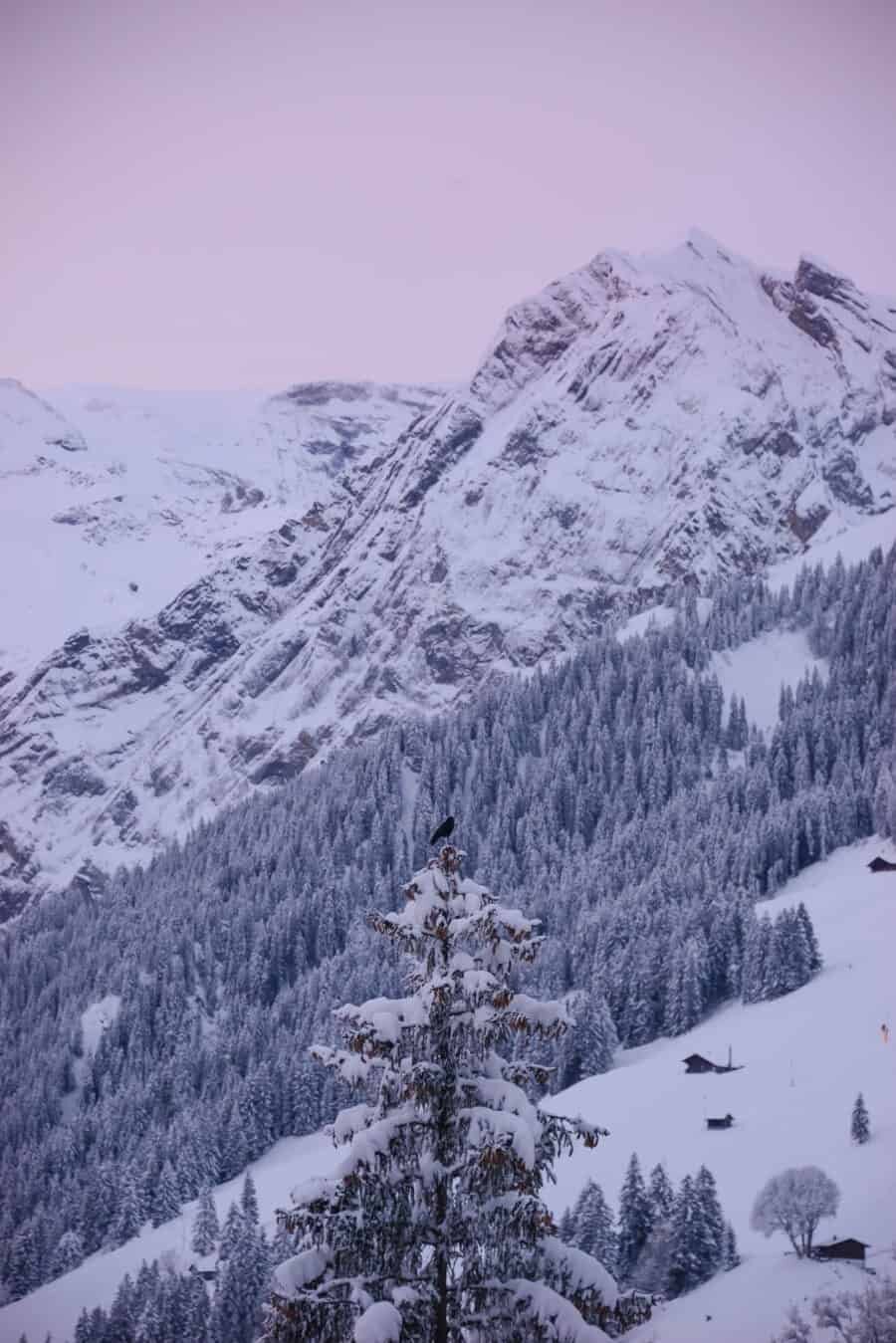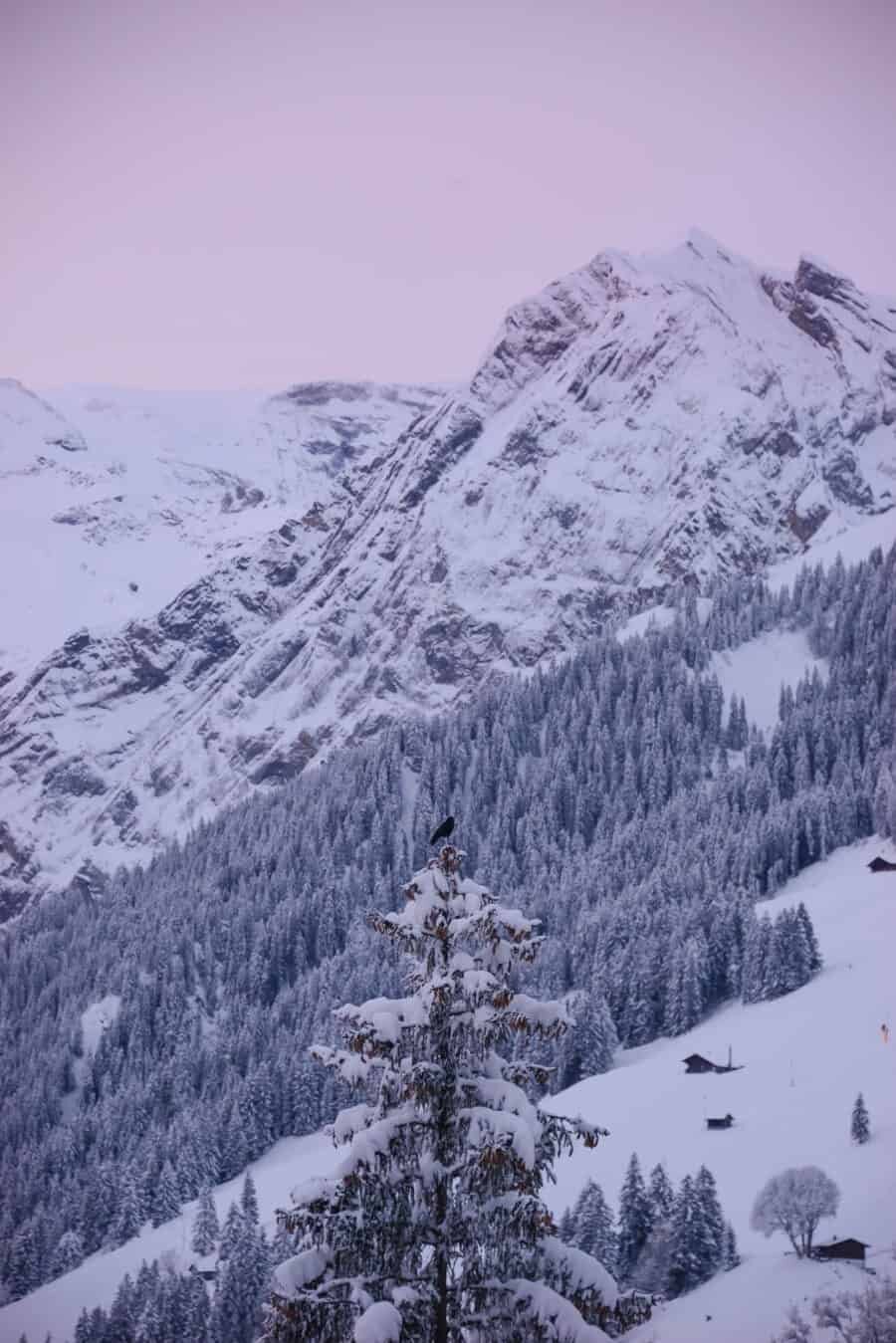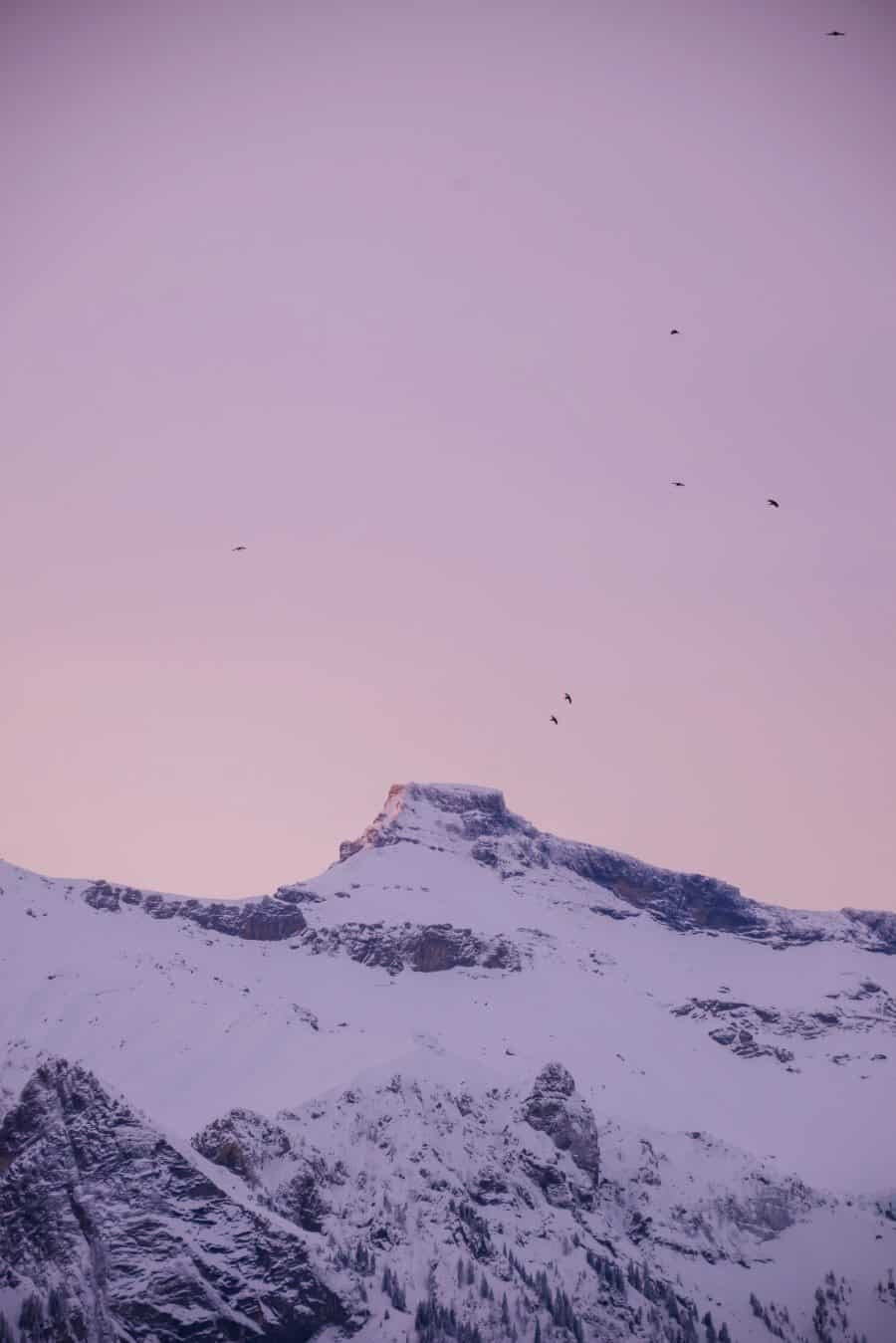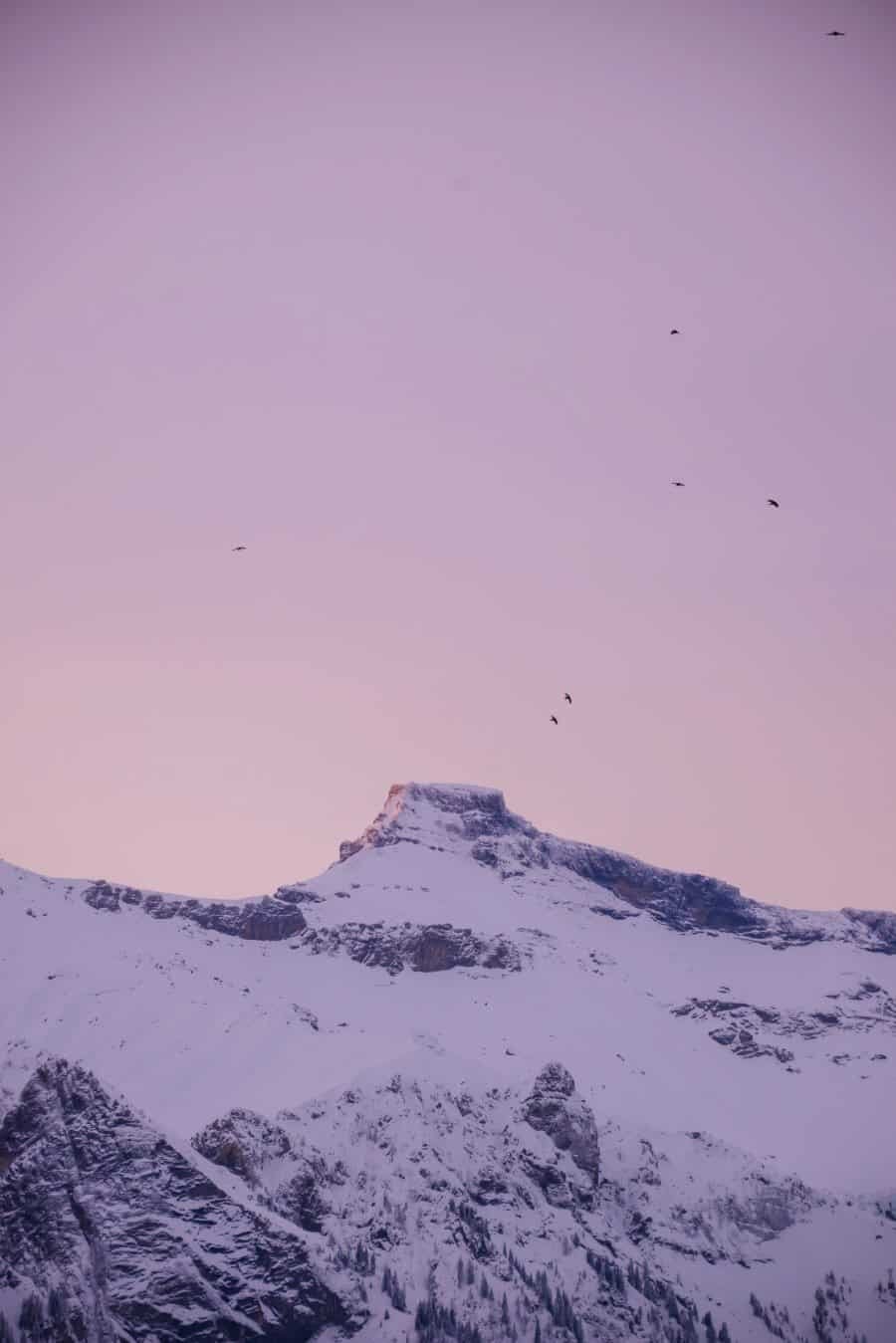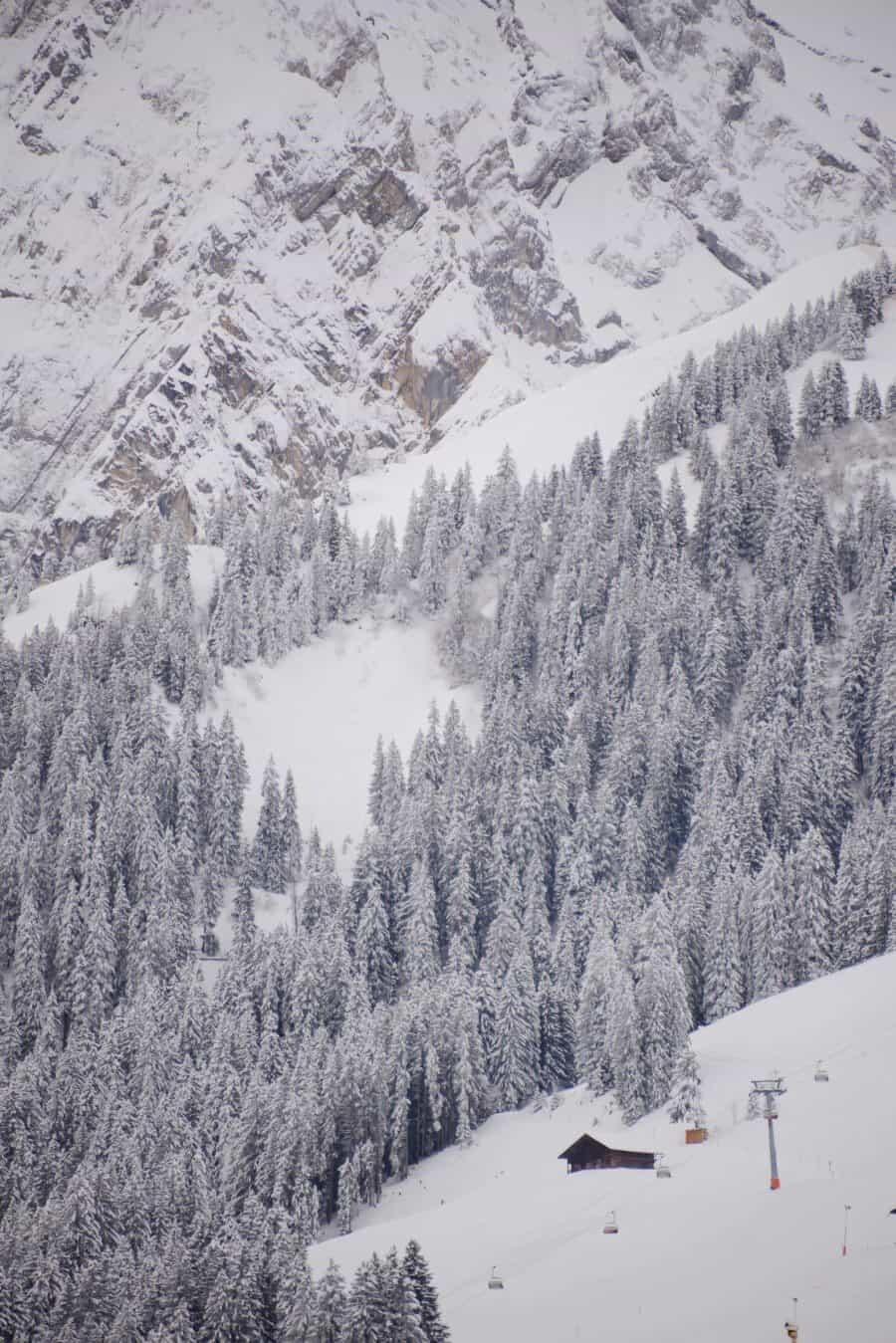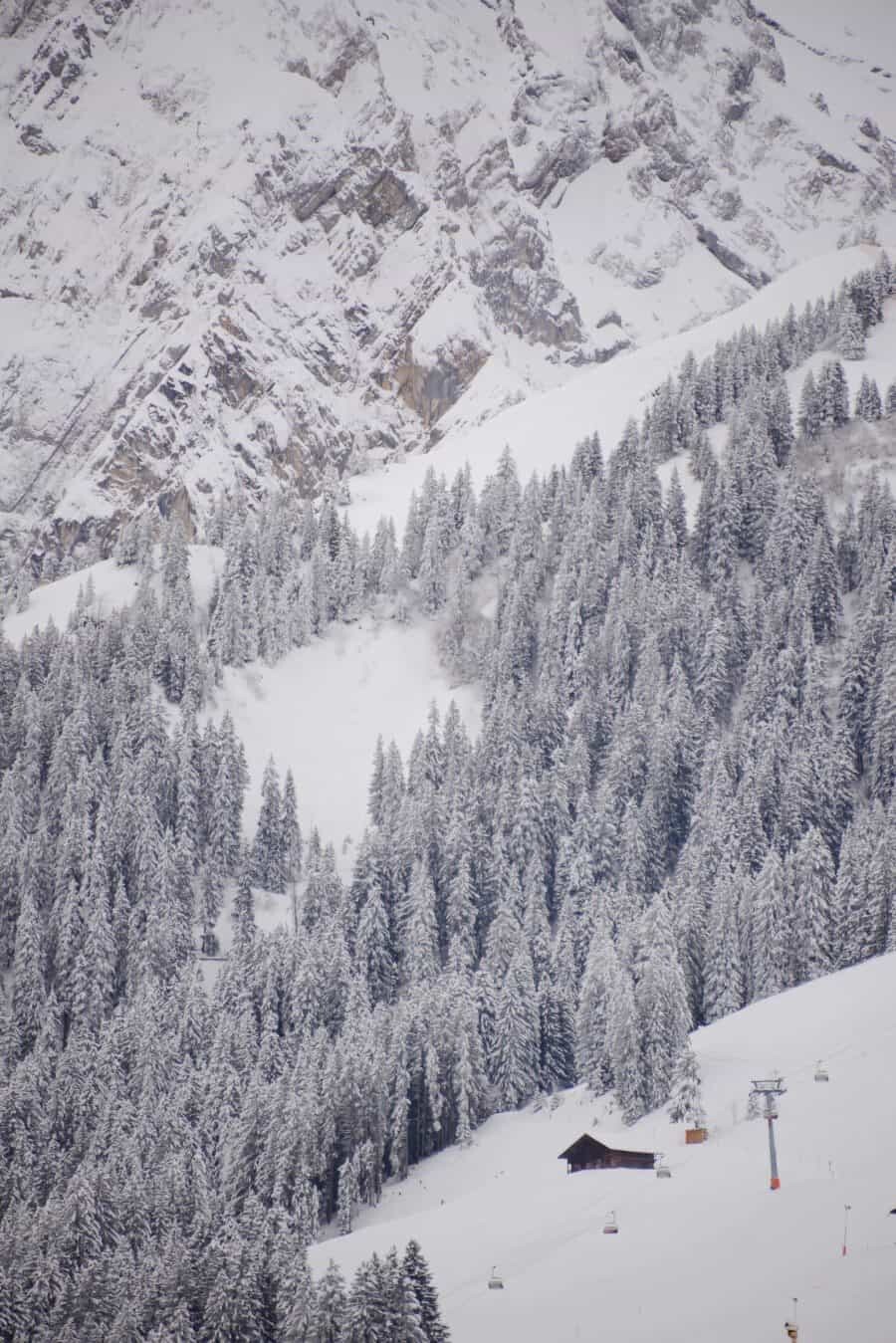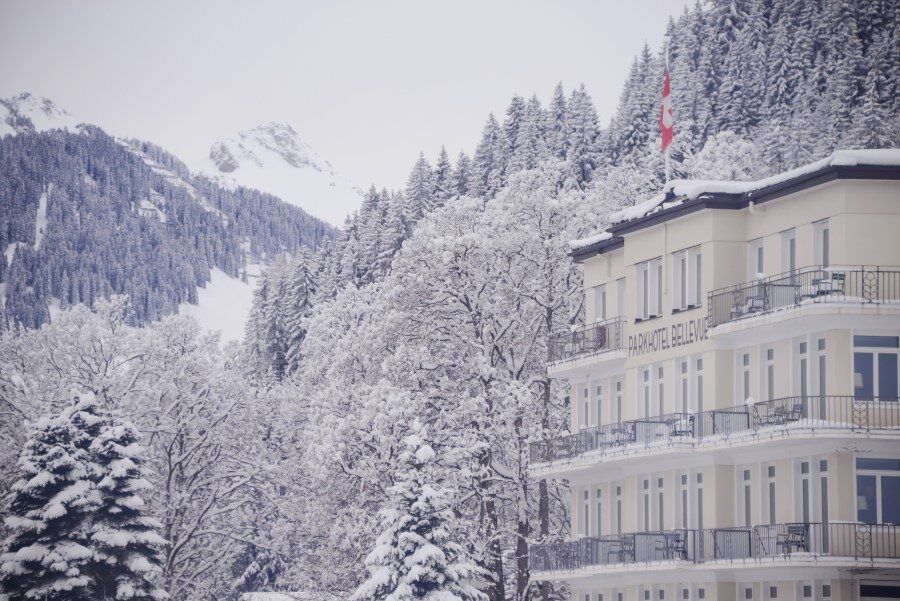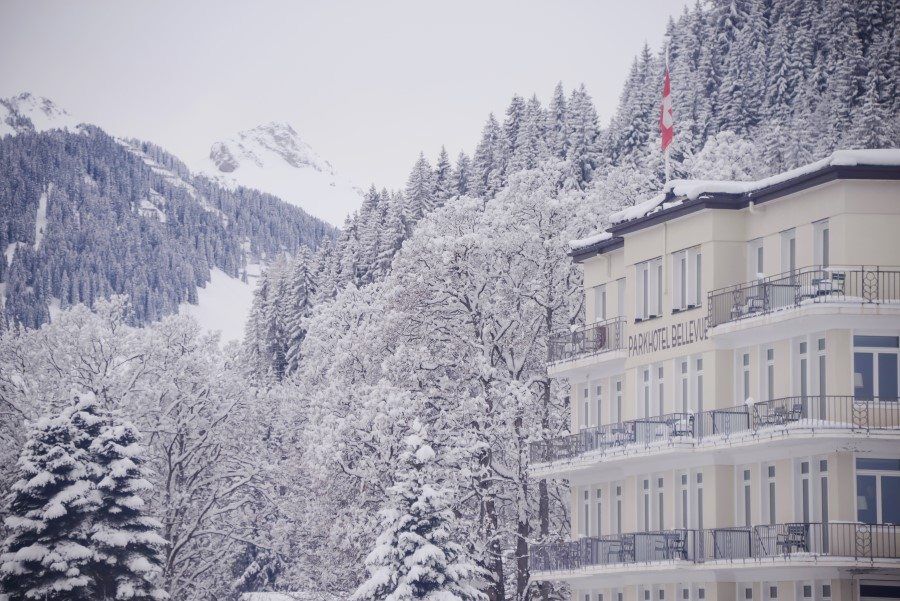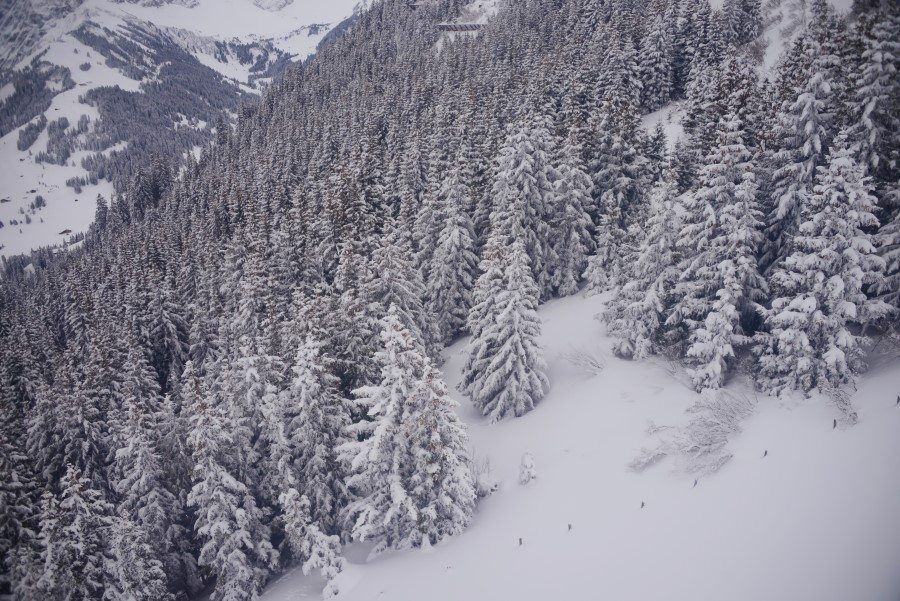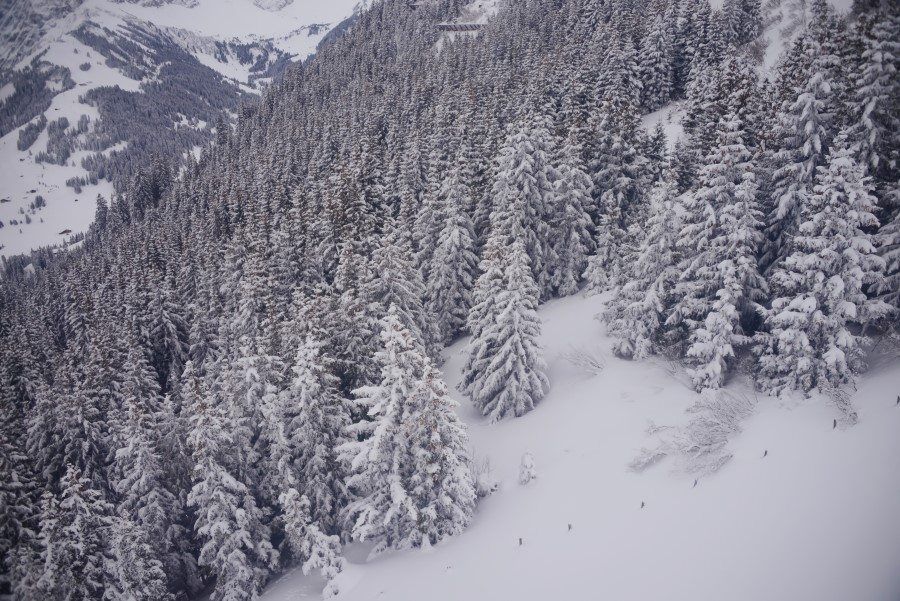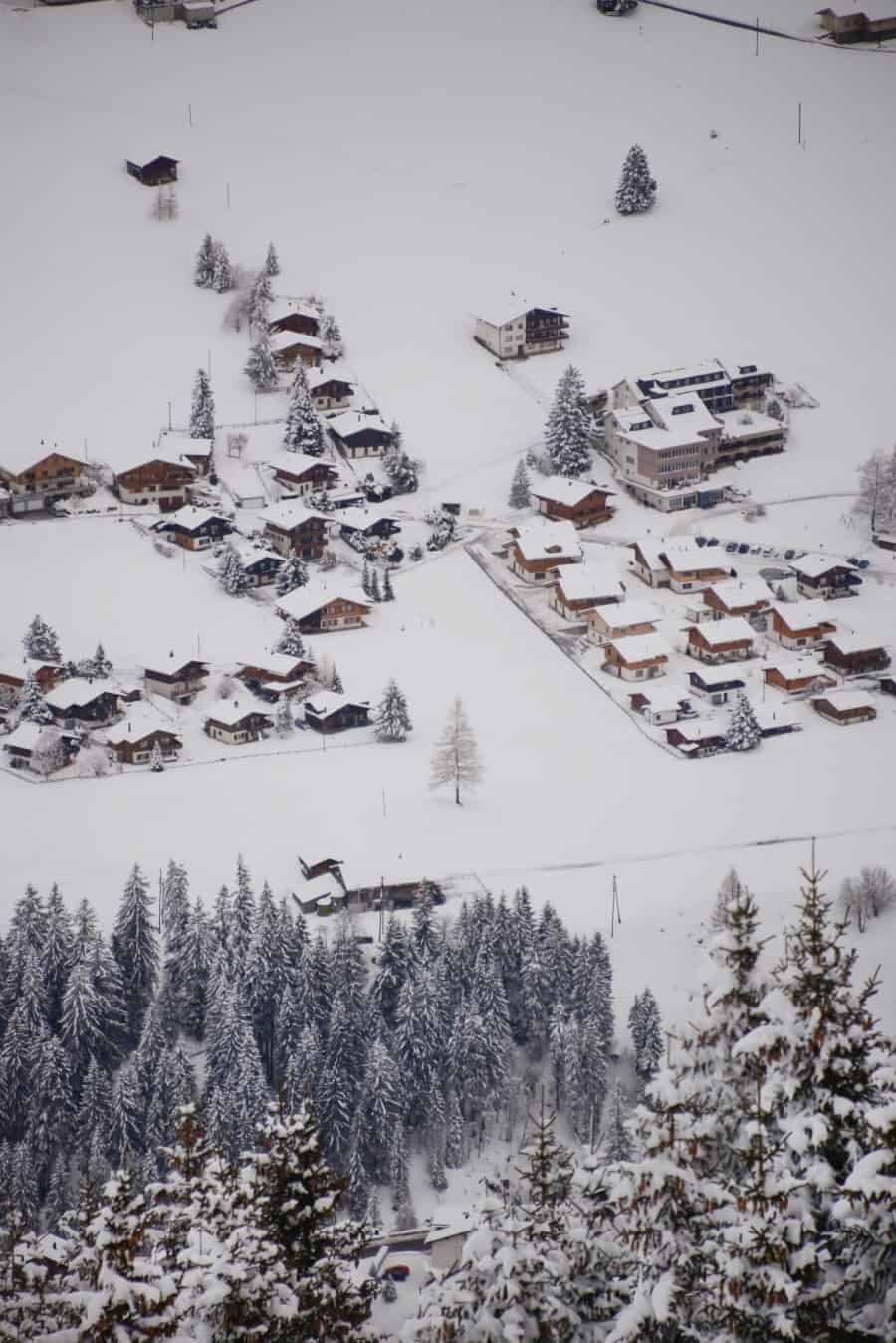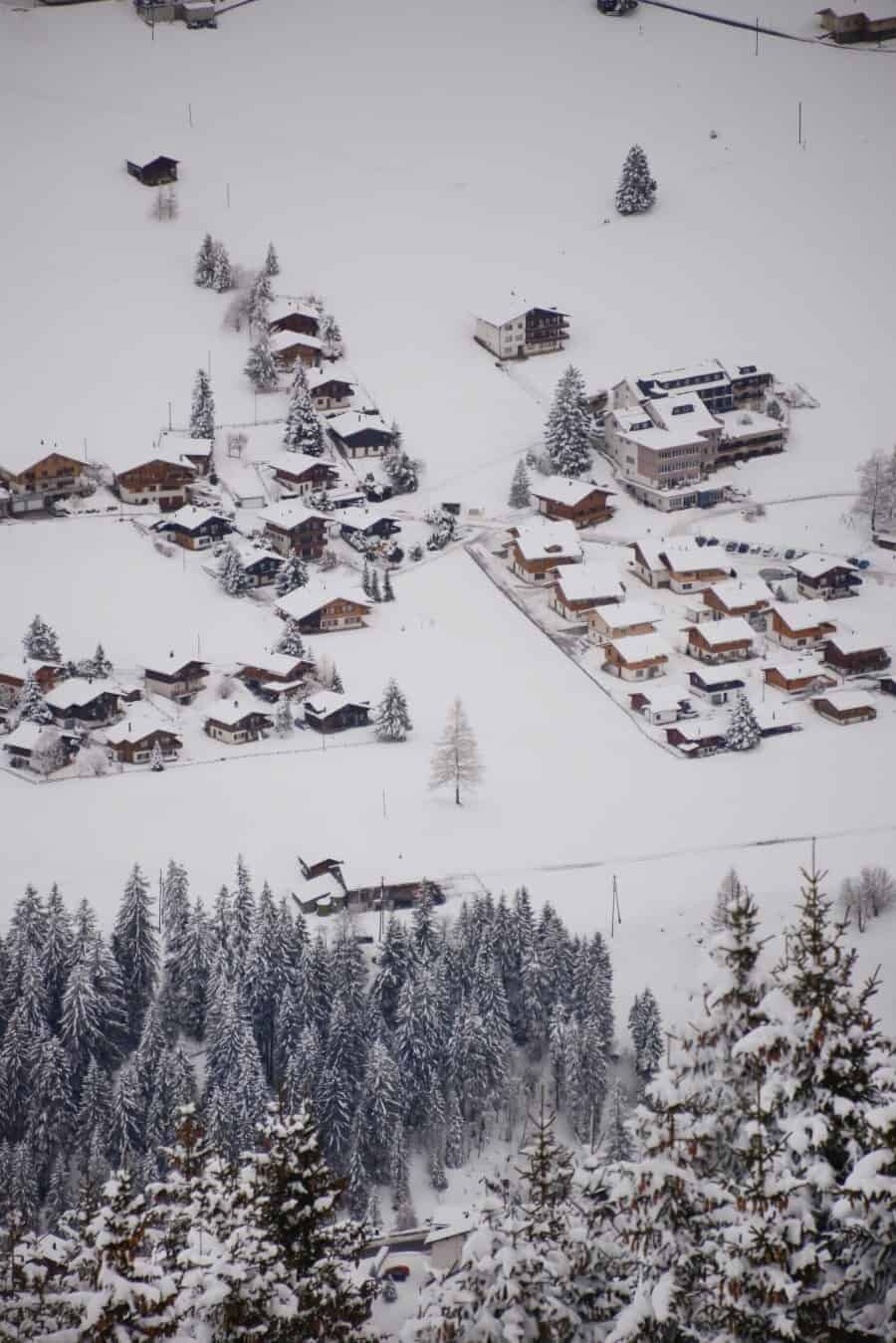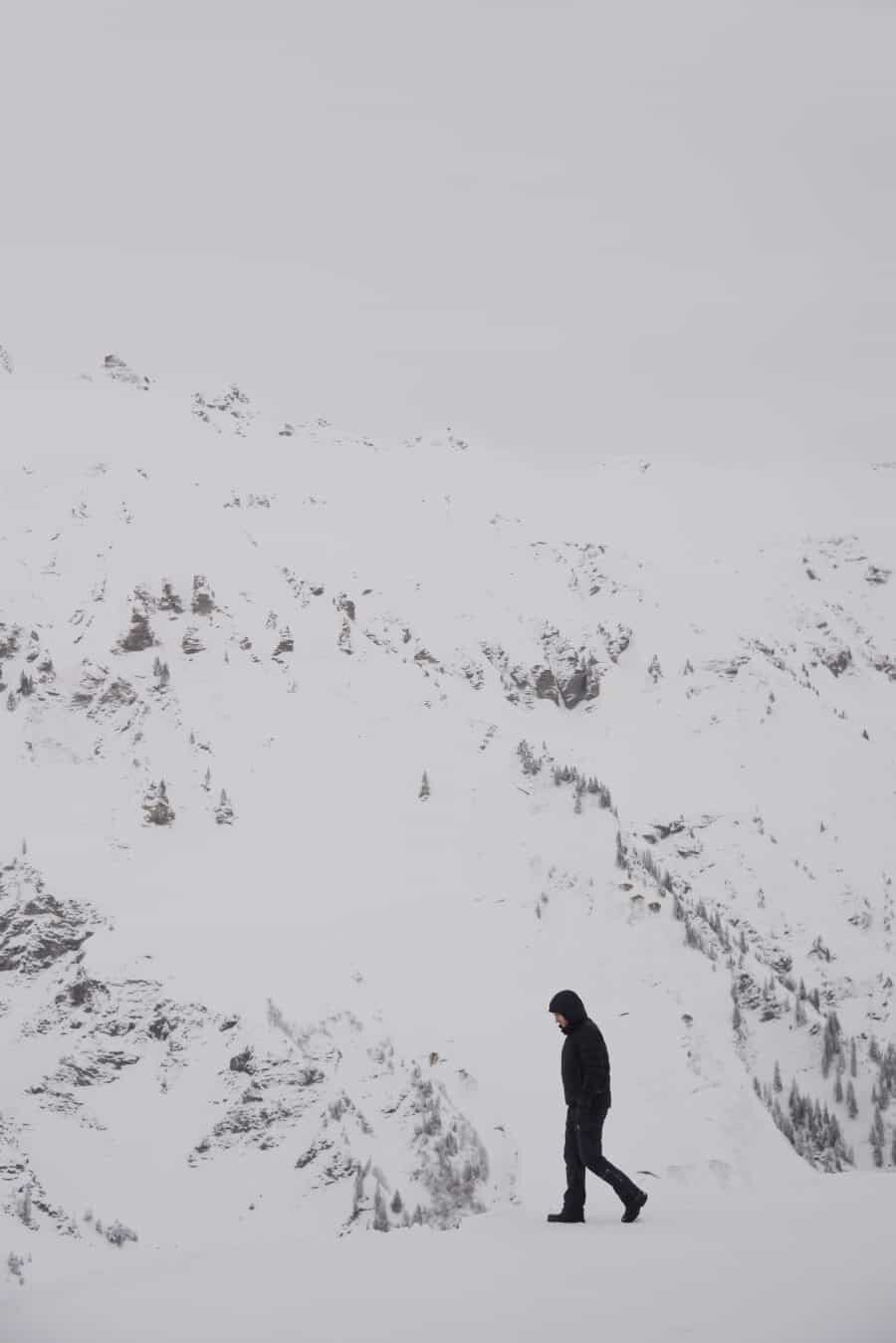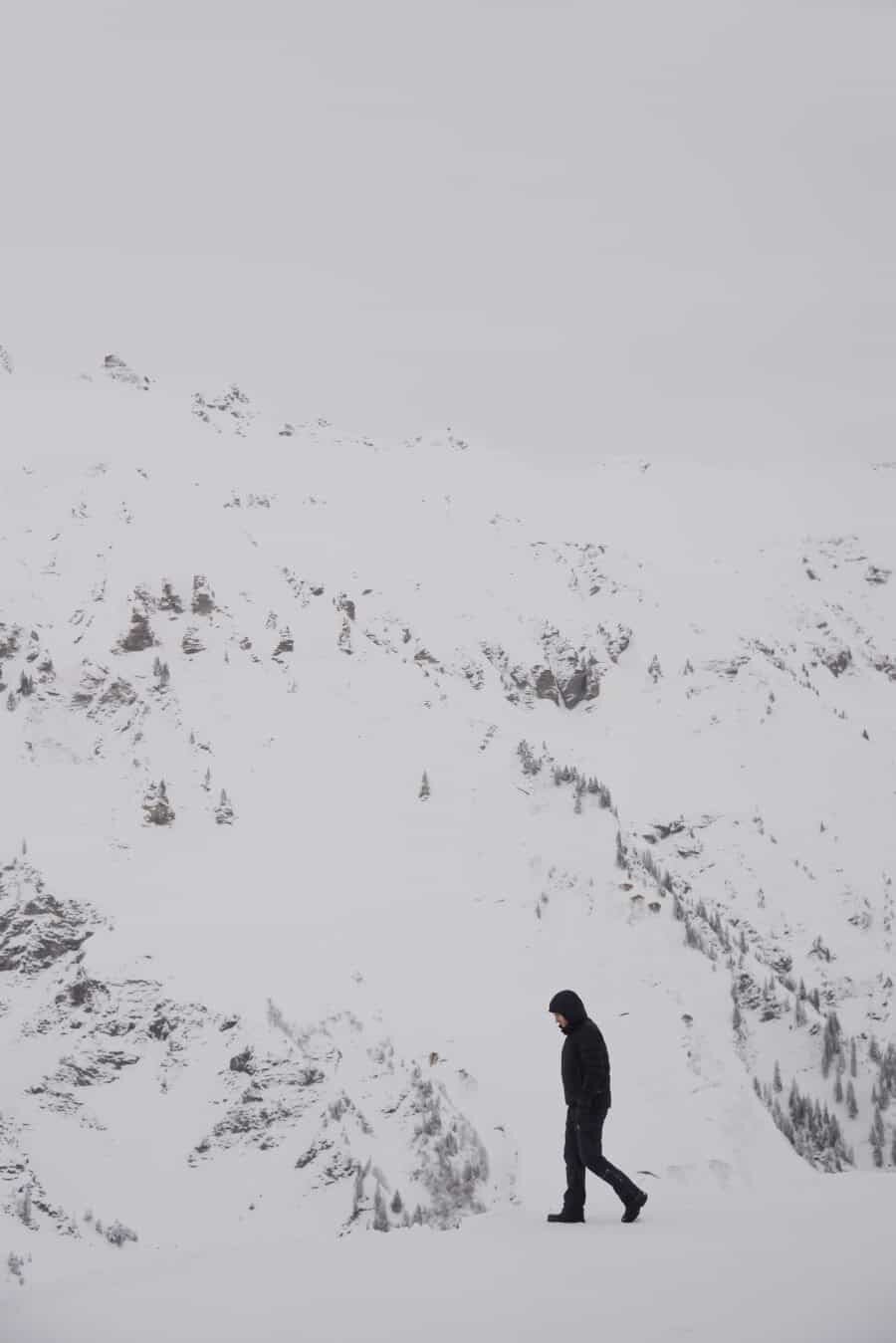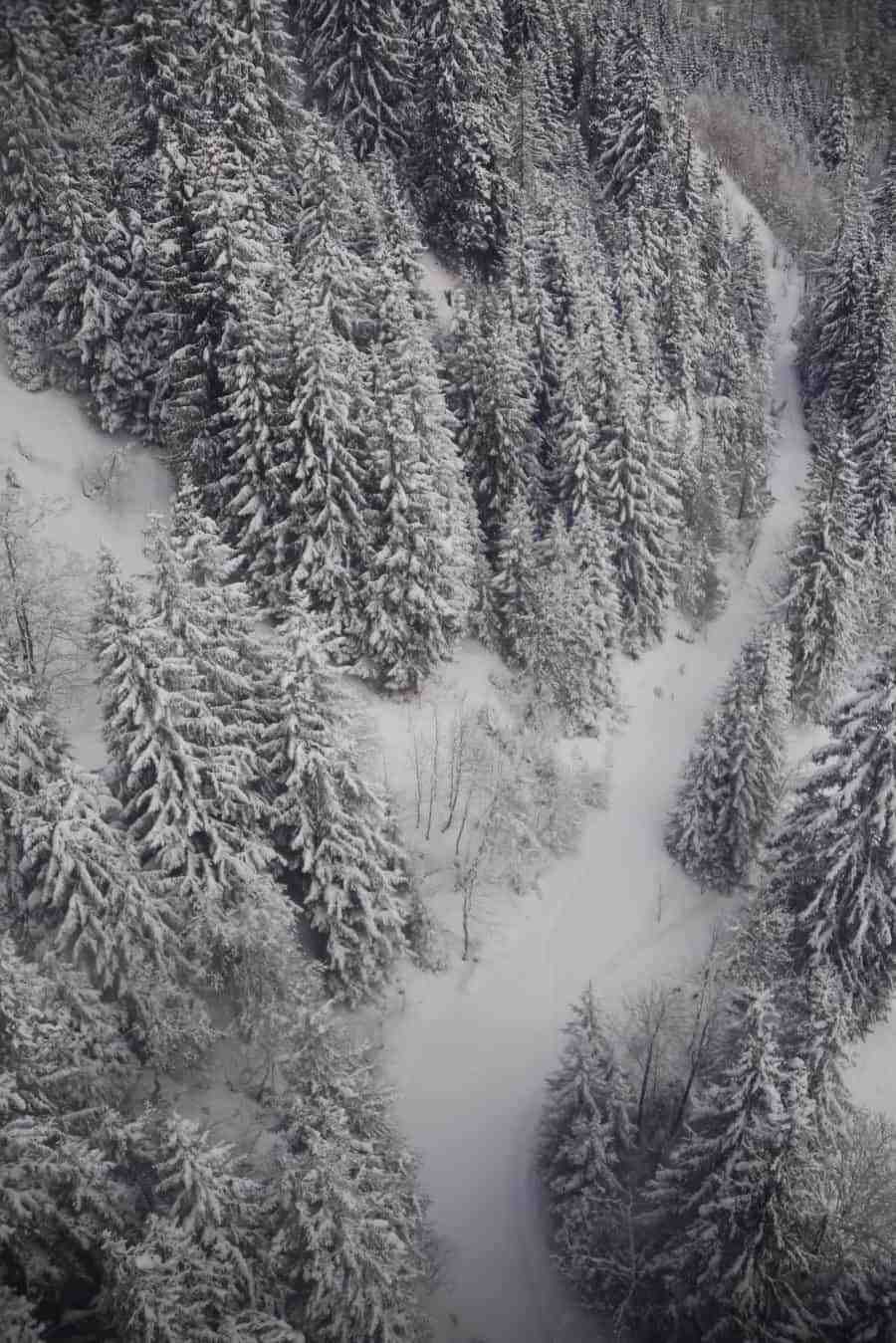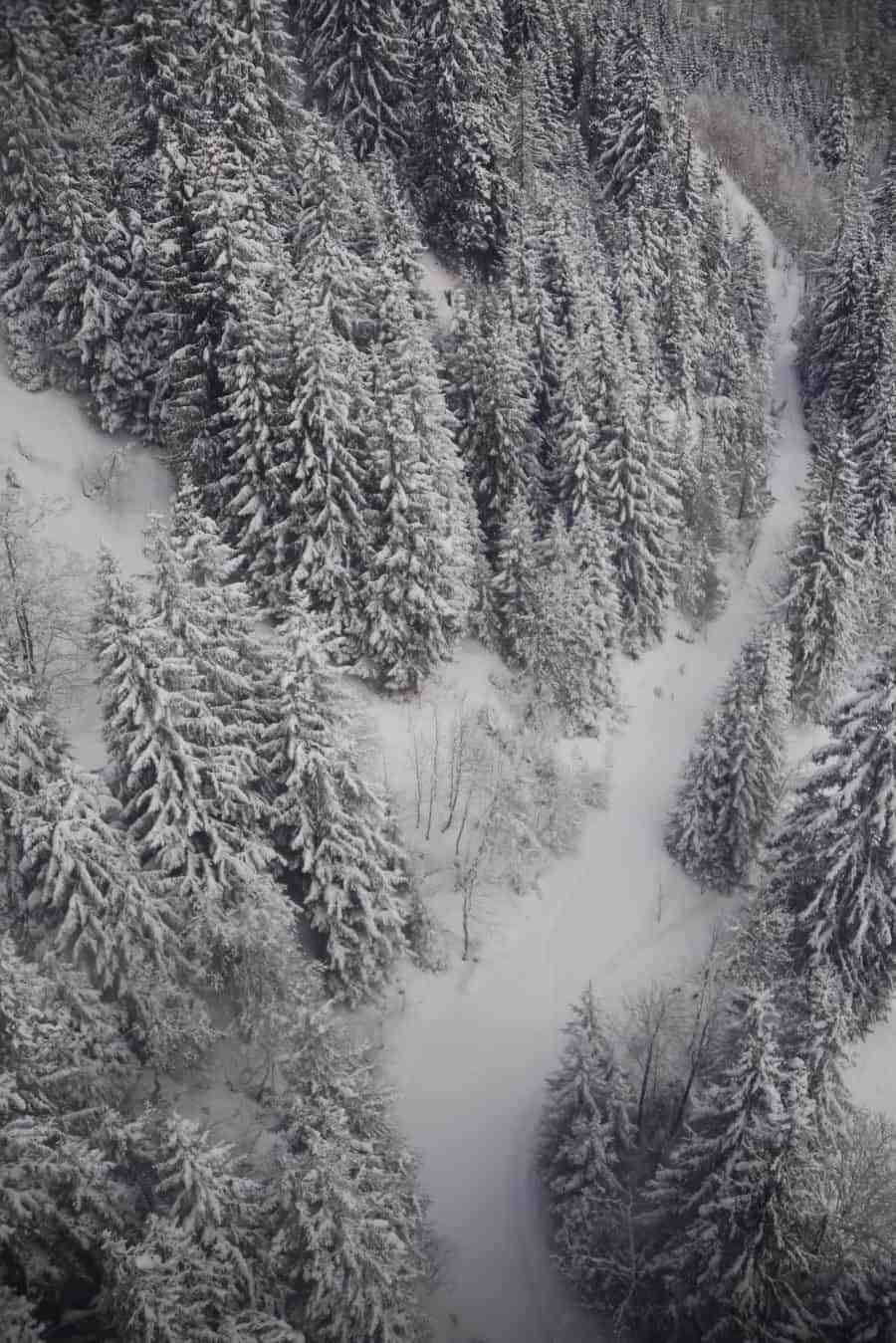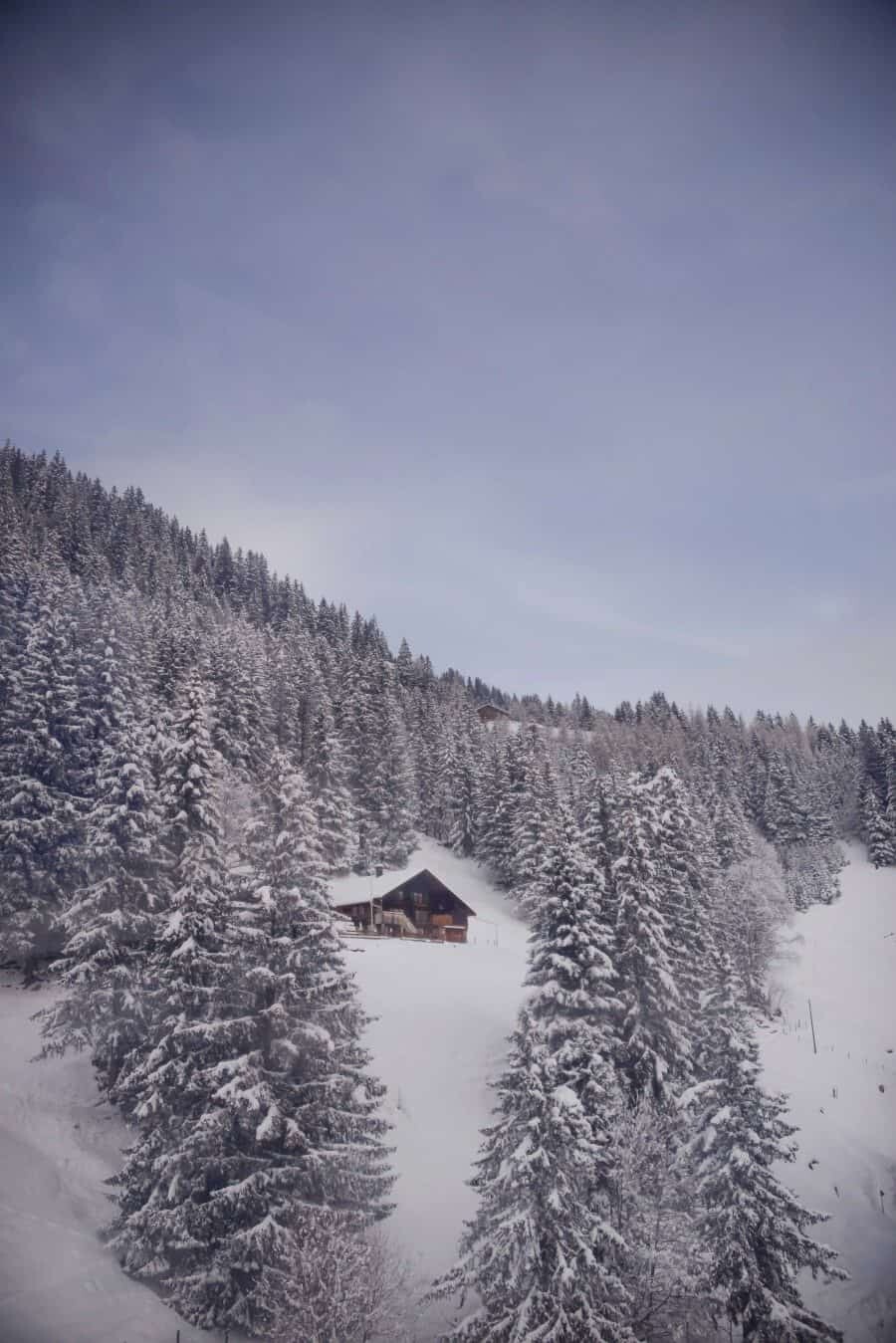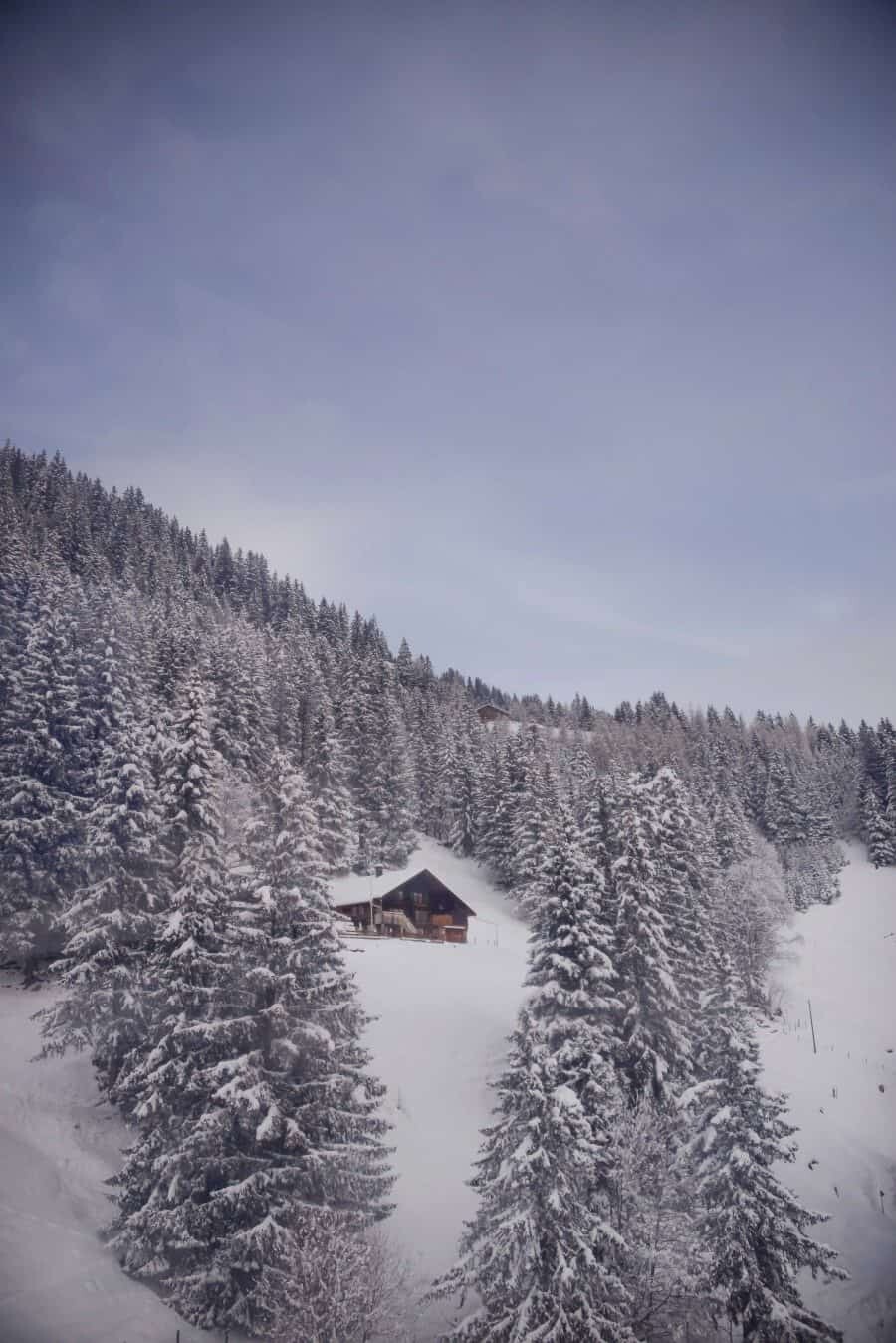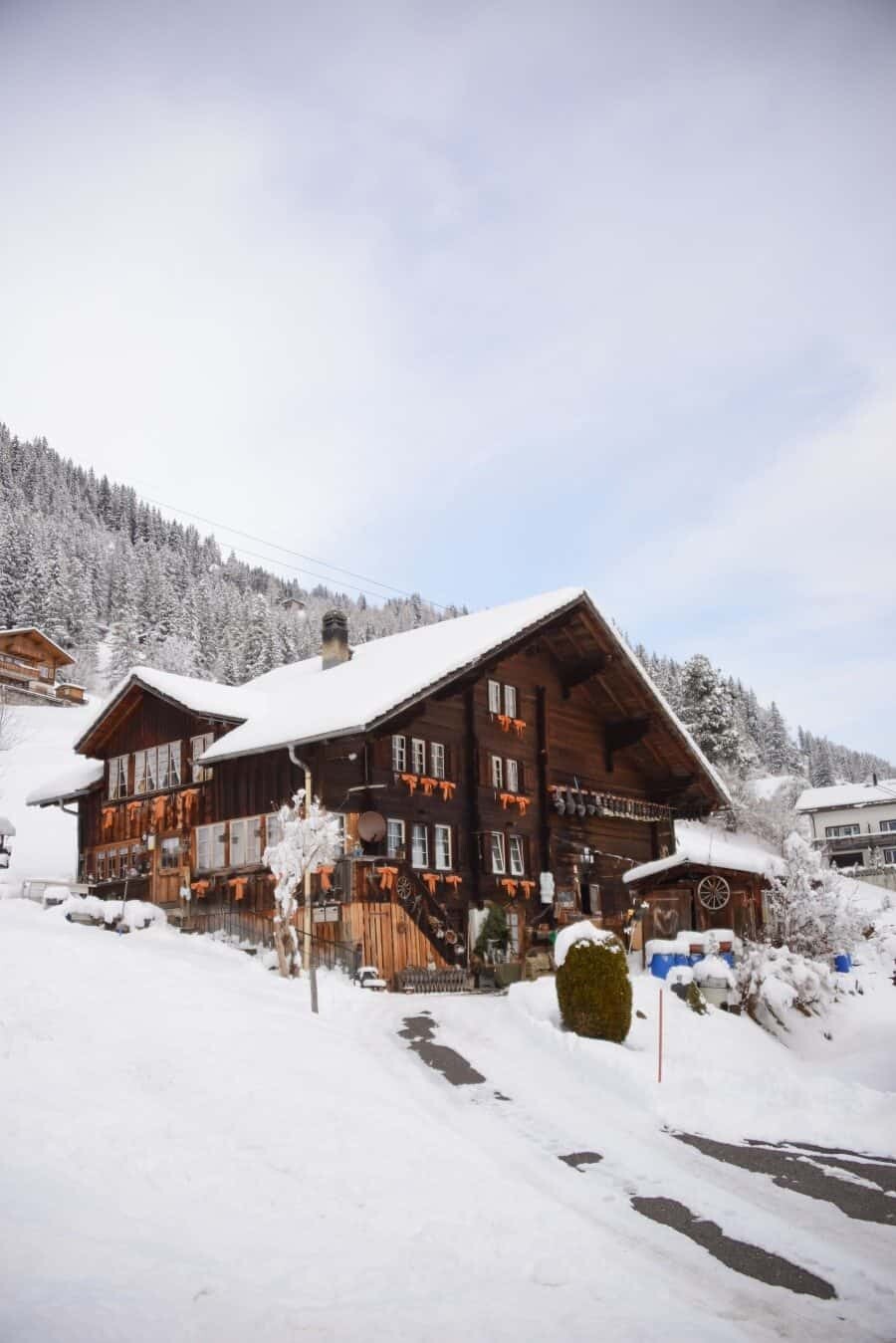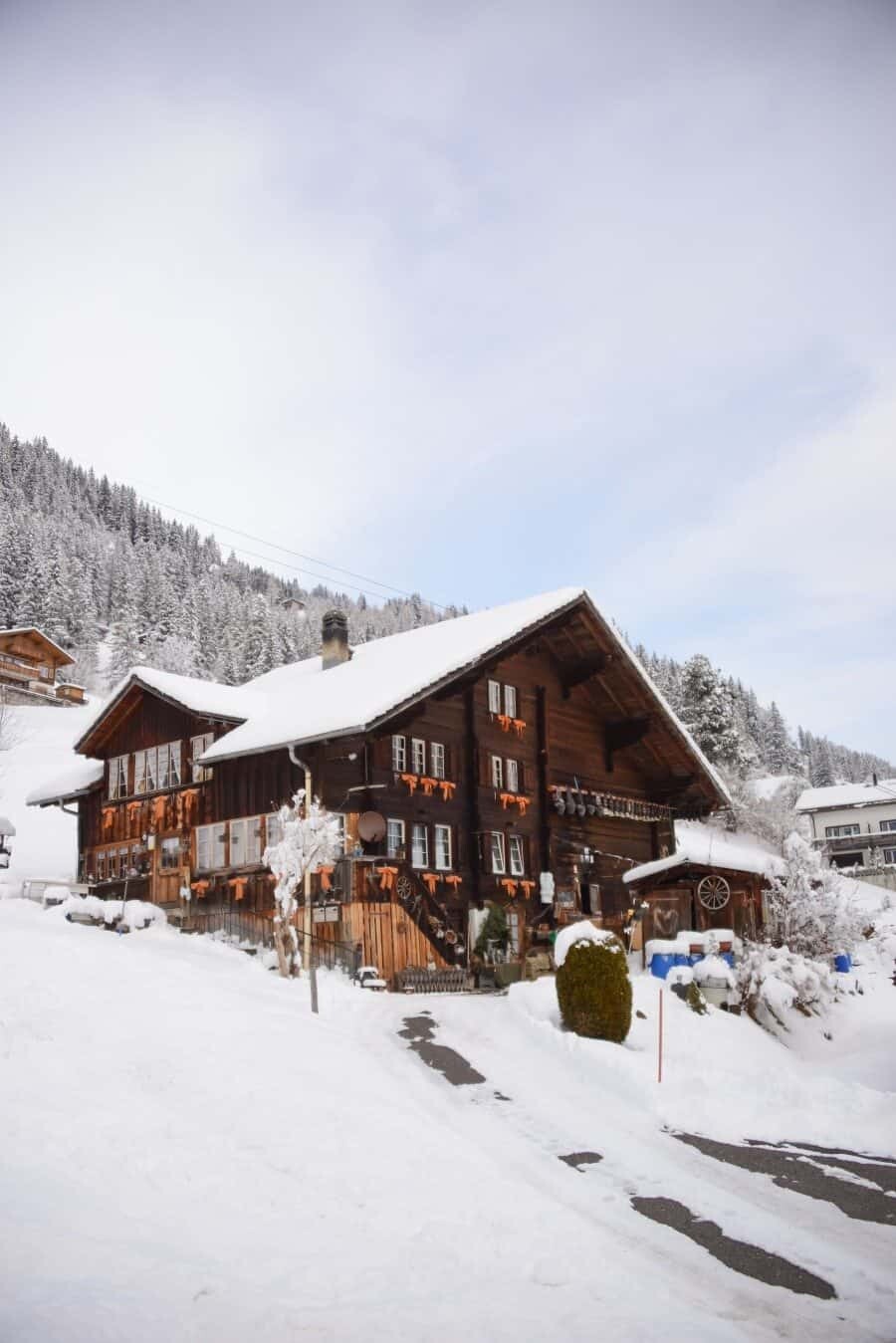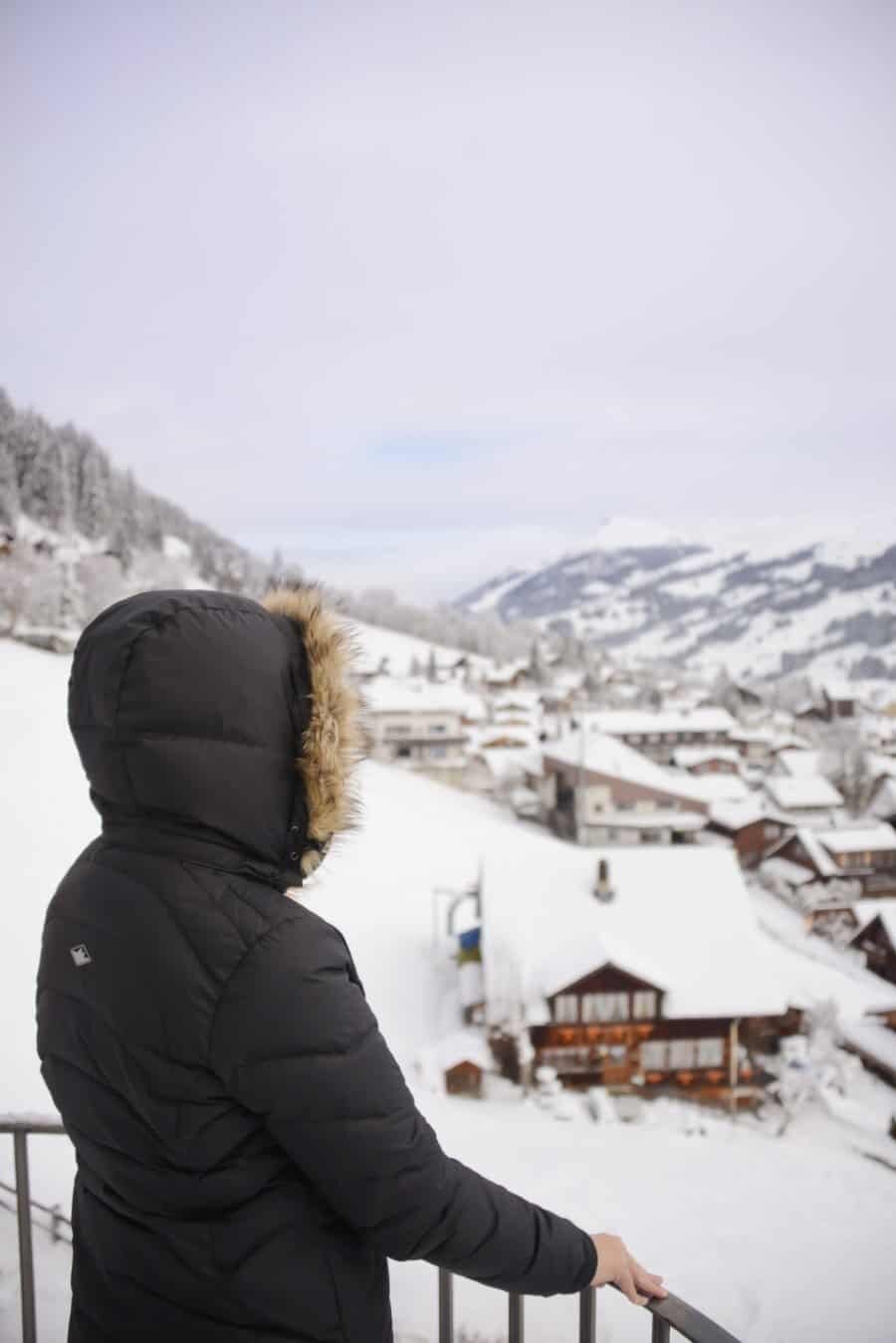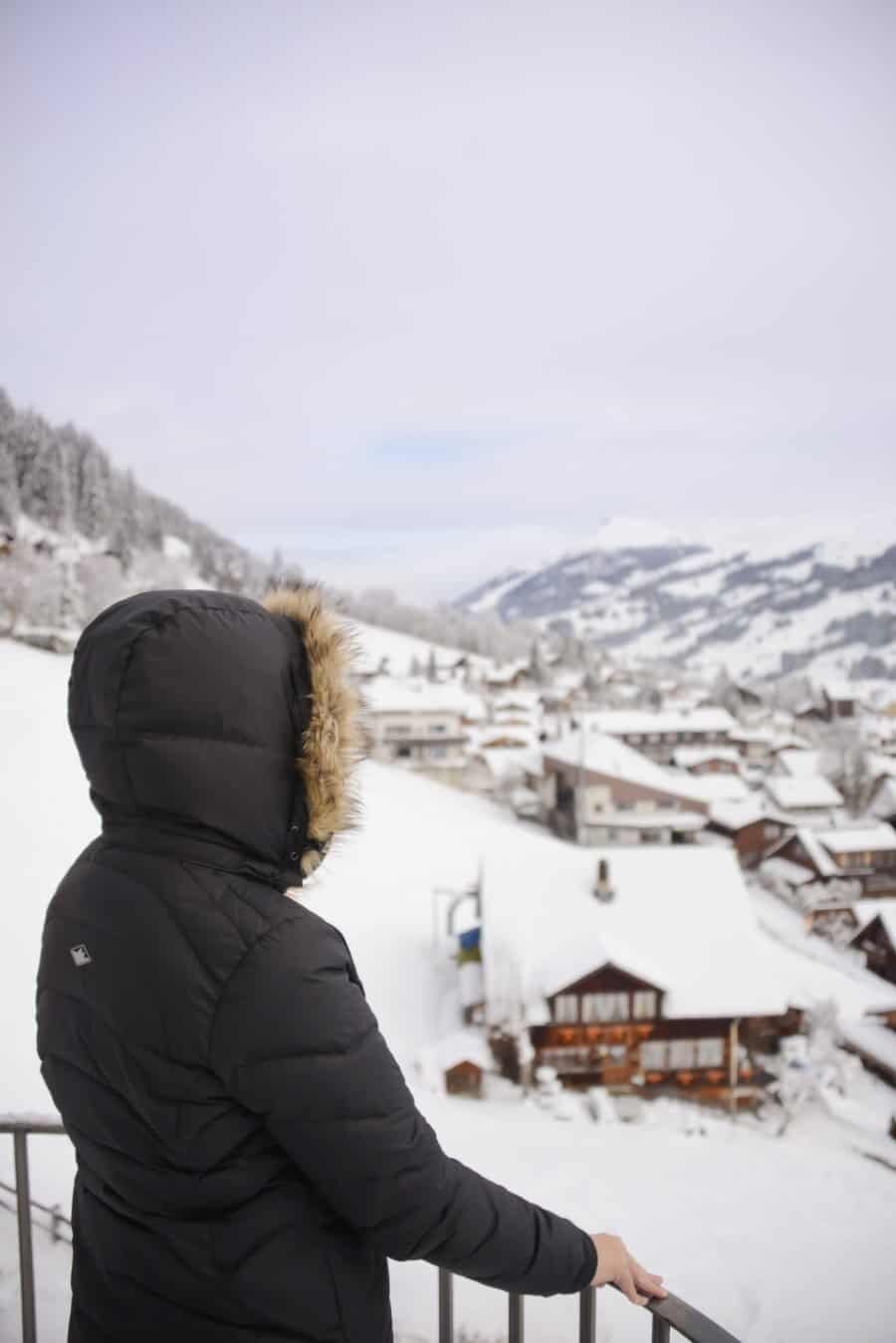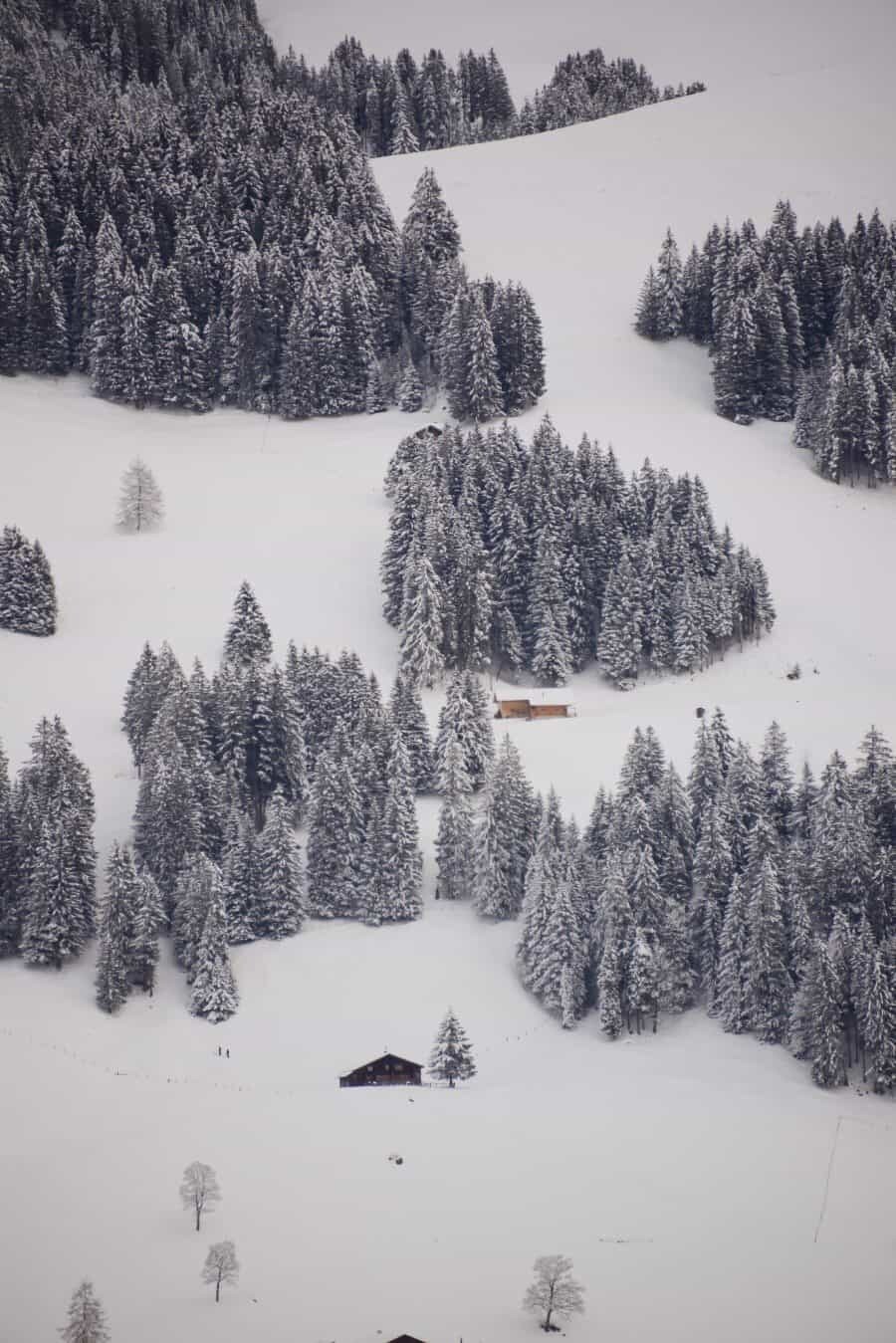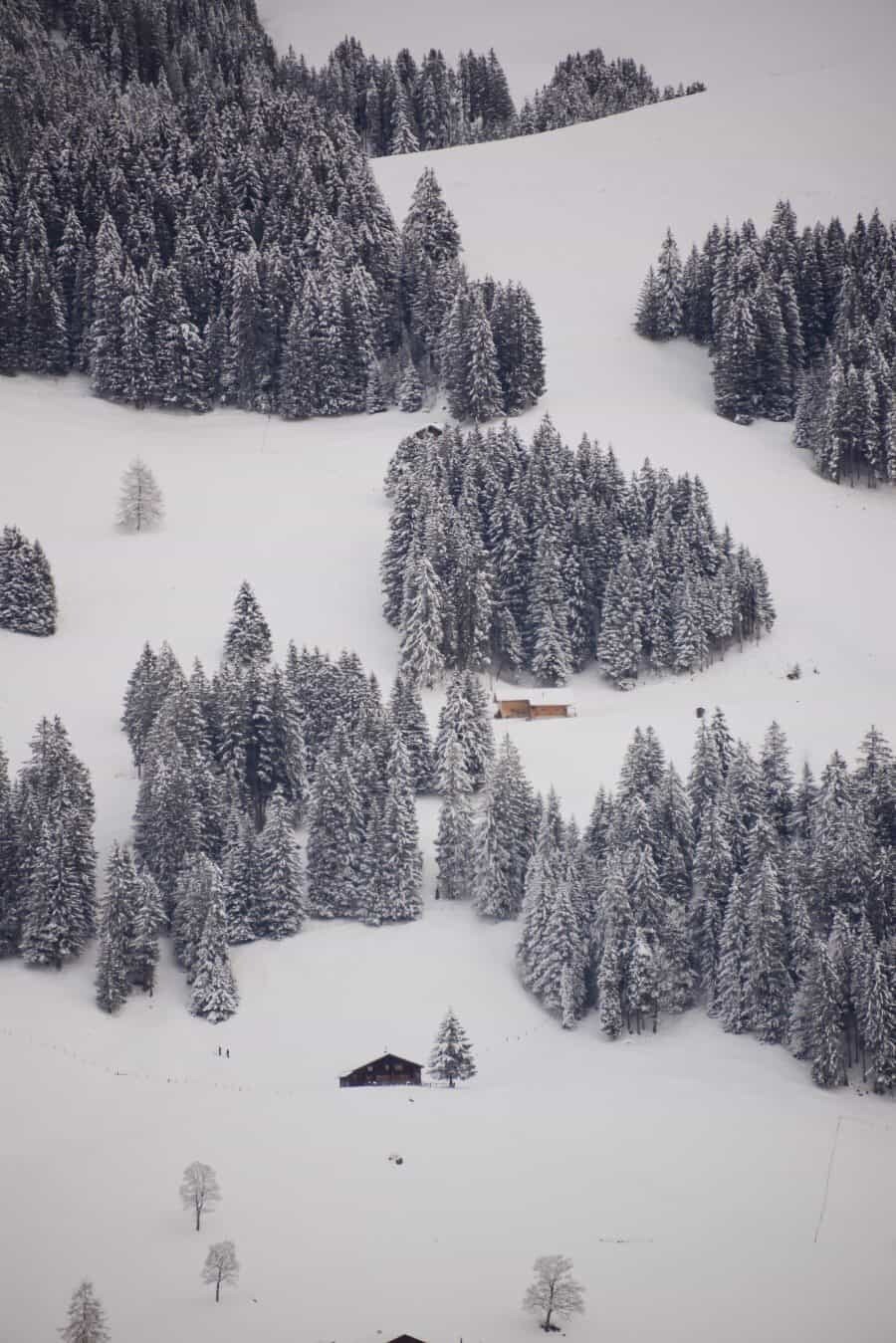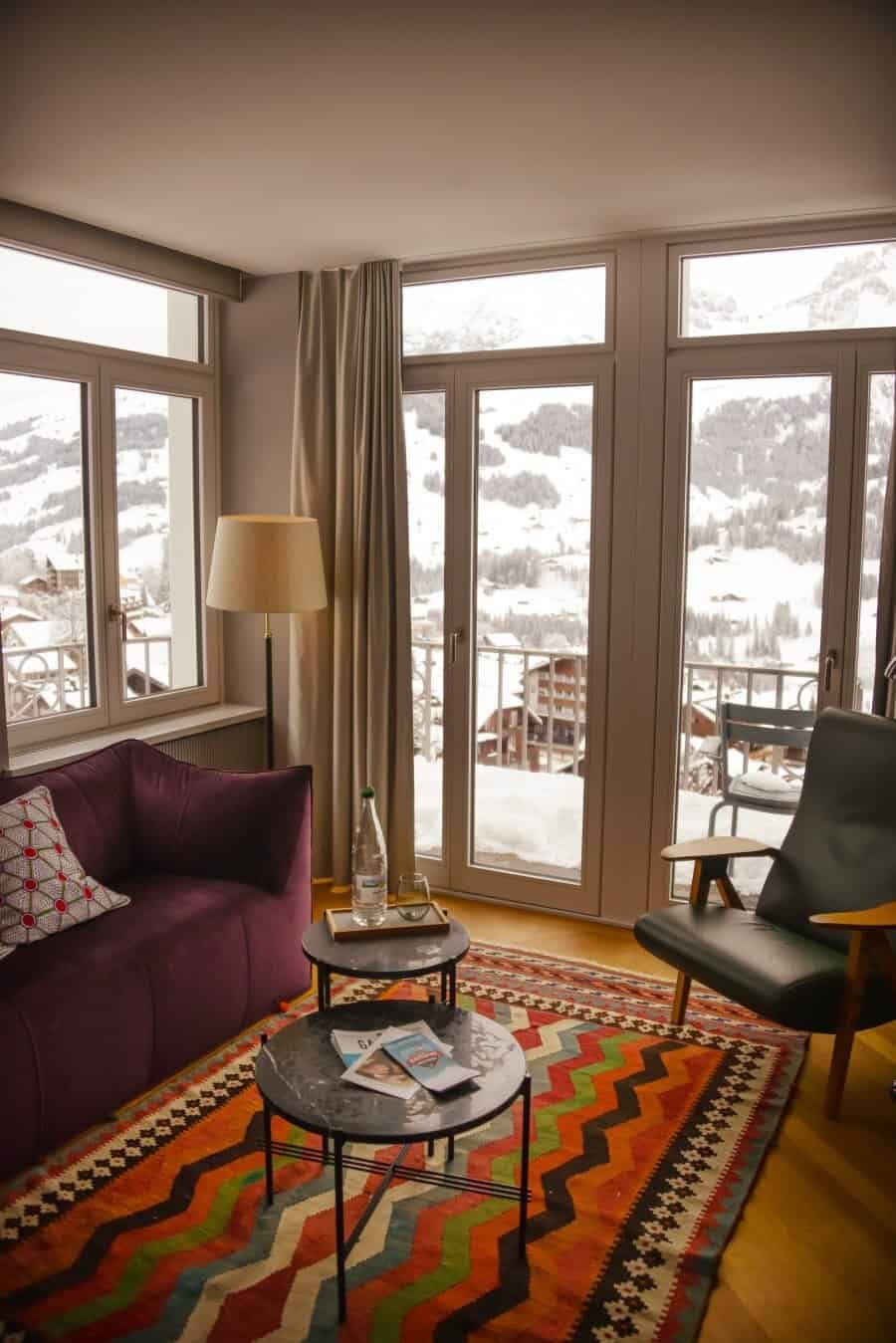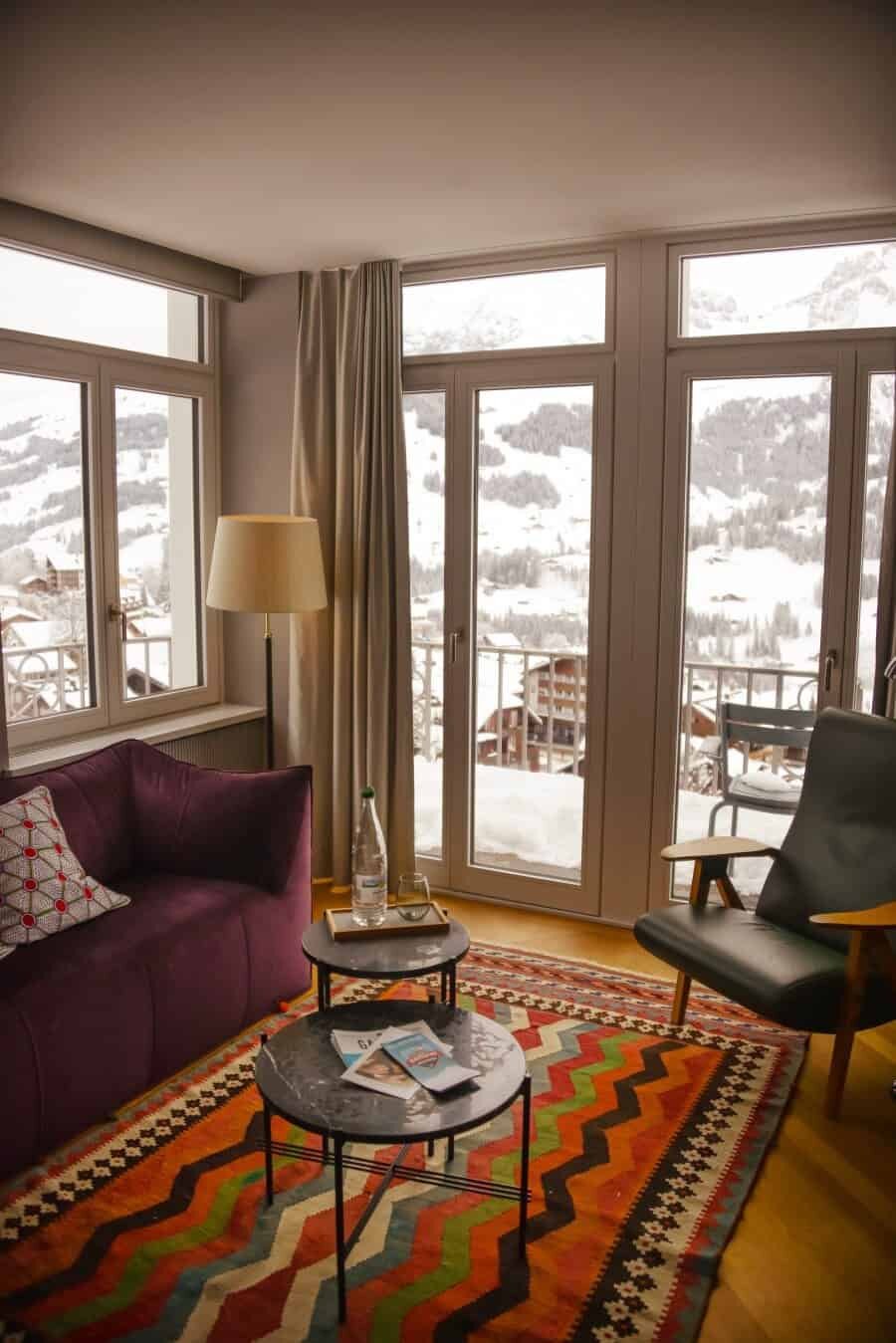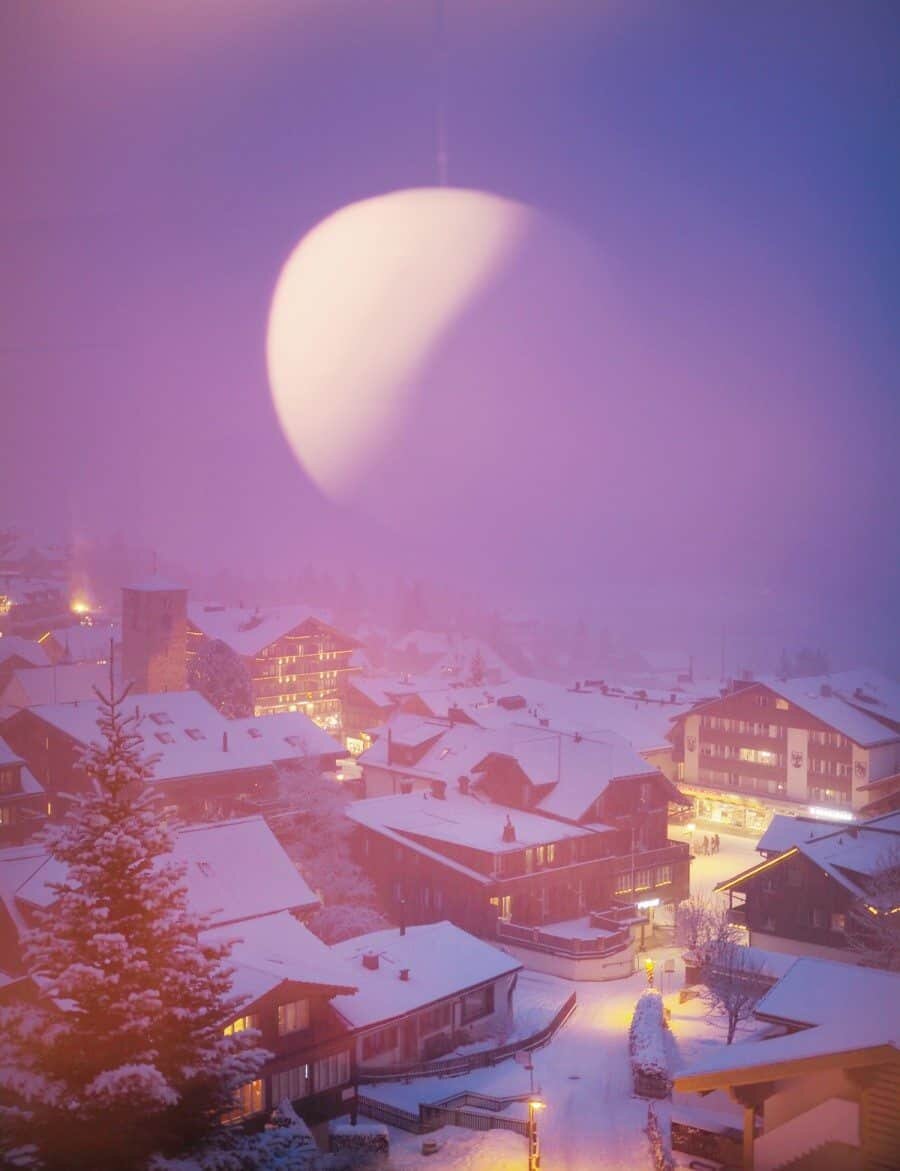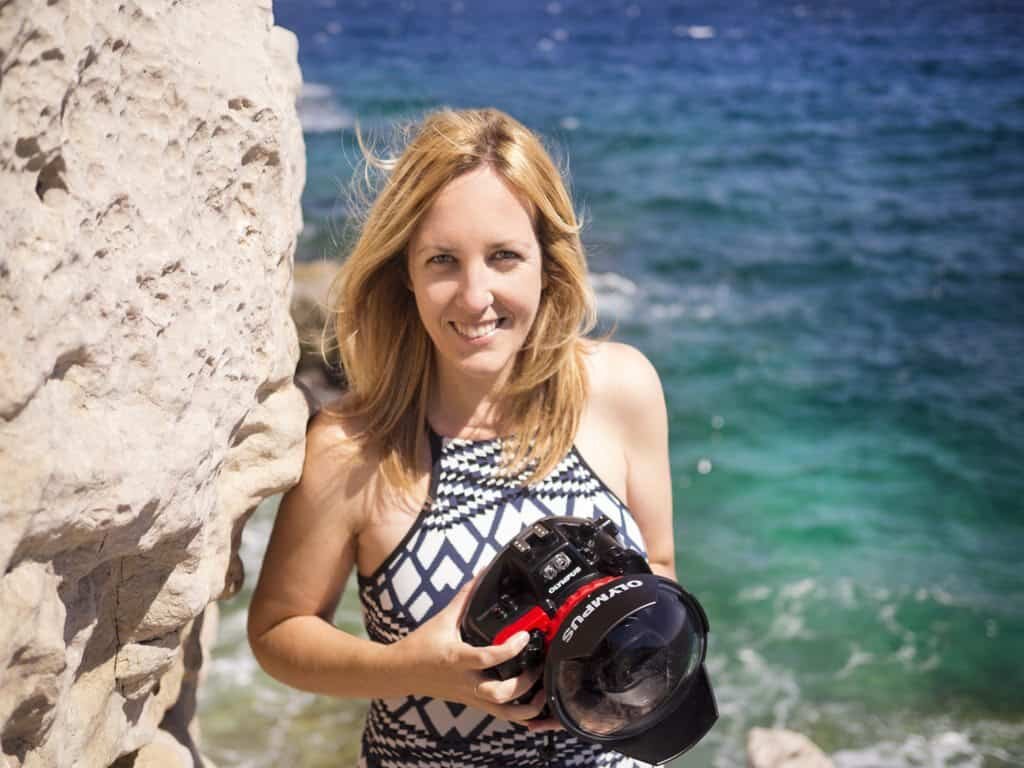 Hello! I'm the founder and photographer behind The Wandering Lens.
With 17+yrs experience as a professional travel and landscape photographer, all advice found on this site is from my personal experience on the road. I hope it's useful for your own travels and would love to hear in the comments about your trips and experiences around the world.