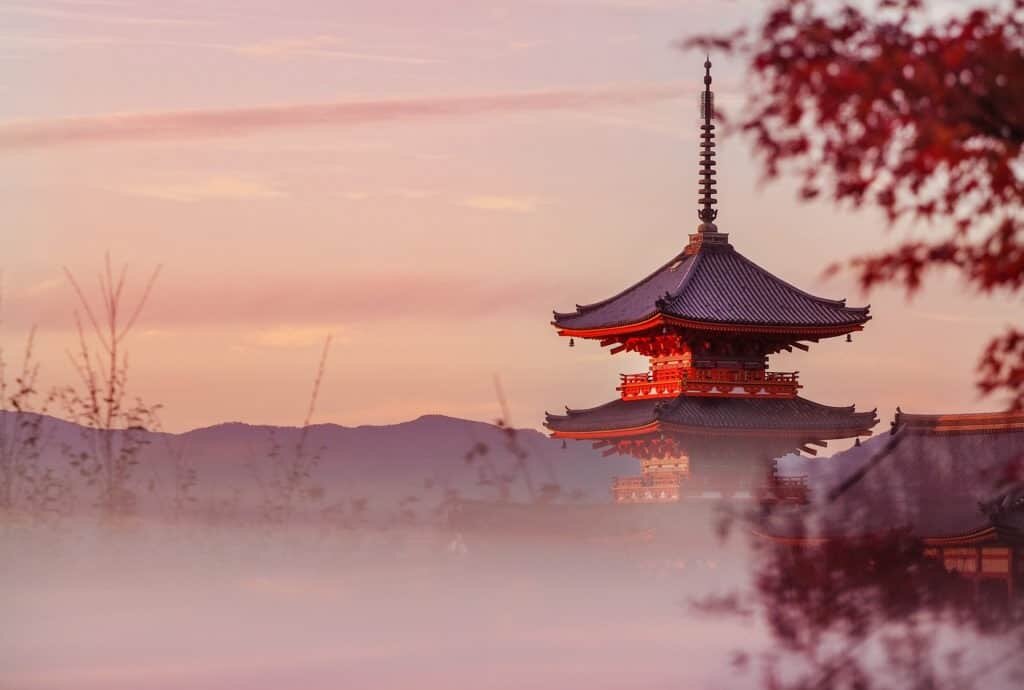 A Photographer's Guide to Kyoto, Japan
The true beauty of Japanese culture comes to life in the traditional city of Kyoto.
Wooded forests hide ornate temples and shrines, Geisha scurry into historic merchant houses on dimly lit alleys and misty mountains reveal their beauty throughout the seasons.
A visit to Kyoto is like experiencing a glimpse into the past. With over 2000 temples and a huge number of UNESCO world heritage sites, the city is known as Japan's cultural capital. Those hoping to witness the quirkier side of Japan will be kept busy too with Purikura (photo booths) and arcades, animal cafes and markets filled with weird and wonderful delights. Whether you're looking to capture the cuisine, nature, traditions or bustle of Kyoto, there's something photogenic for everyone.
Depending on when you're visiting Kyoto there will always be something to capture. The atmospheric festivals of summer, vibrant leaves of autumn, cherry blossom magic in spring and then there's the chance of seeing a blanket of snow fall over the region in winter. If you can visit four times a year, I'd highly recommend it, you can never get enough of Japan in my opinion!
In this guide I've listed some of the most photogenic sights of Kyoto along with the best day trip and places to stay. If you're visiting Kyoto and have a question, feel free to leave it in the comments below and I'll do my best to help you out!
Getting to Kyoto – If you haven't already explored the JR Pass, take a peek at the options and purchase your pass for train travel on the JR lines via Klook here.
Also scroll down to see my recommendations for the best day trip from Kyoto and which summer festival you don't want to miss!
To get started, here's a little map to share where each location is –
---
Kyoto Photography Locations –
Kinkaku-ji – Golden Pavilion
Known as the Golden Pavilion, Kinkaku-ji dazzles in appearance and sparkles with the sunlight. With the upper storey completed covered in gold leaf, this is one of the most popular places for visitors in Kyoto, it's truly an impressive sight to see.
Due to it's popularity, it's essential to arrive early when visiting Kinkaku-ji. Be sure to join the queue about 30minutes before opening time to ensure you can get in and photograph the pavilion without too many people in your way. Another reason to arrive early is to experience the serenity of the grounds.
The complex befits the Zen temple of Kinkaku-ji with mossy gardens and a quaint little path leading towards the Sekkatei Teahouse and small wooden hall featuring Buddhist statues.
Getting here: This is a great opportunity to leave relatively early in the morning and take the public bus. Looking out the window or just watching as people jump on and off is a great way to see the city from outside the tourist sights. Bus #12 leaves from the Gion area and takes roughly 50mins otherwise bus #101 or #205 departs Kyoto Station taking around 40minutes.
Photo Tip: If you arrive at opening time, head straight for the pavilion and grab a great vantage point looking across the pond. Keep an eye out for reflections or frame the pavilion using the surrounding maple trees, if you're visiting in autumn this is a great place for vibrant leaves!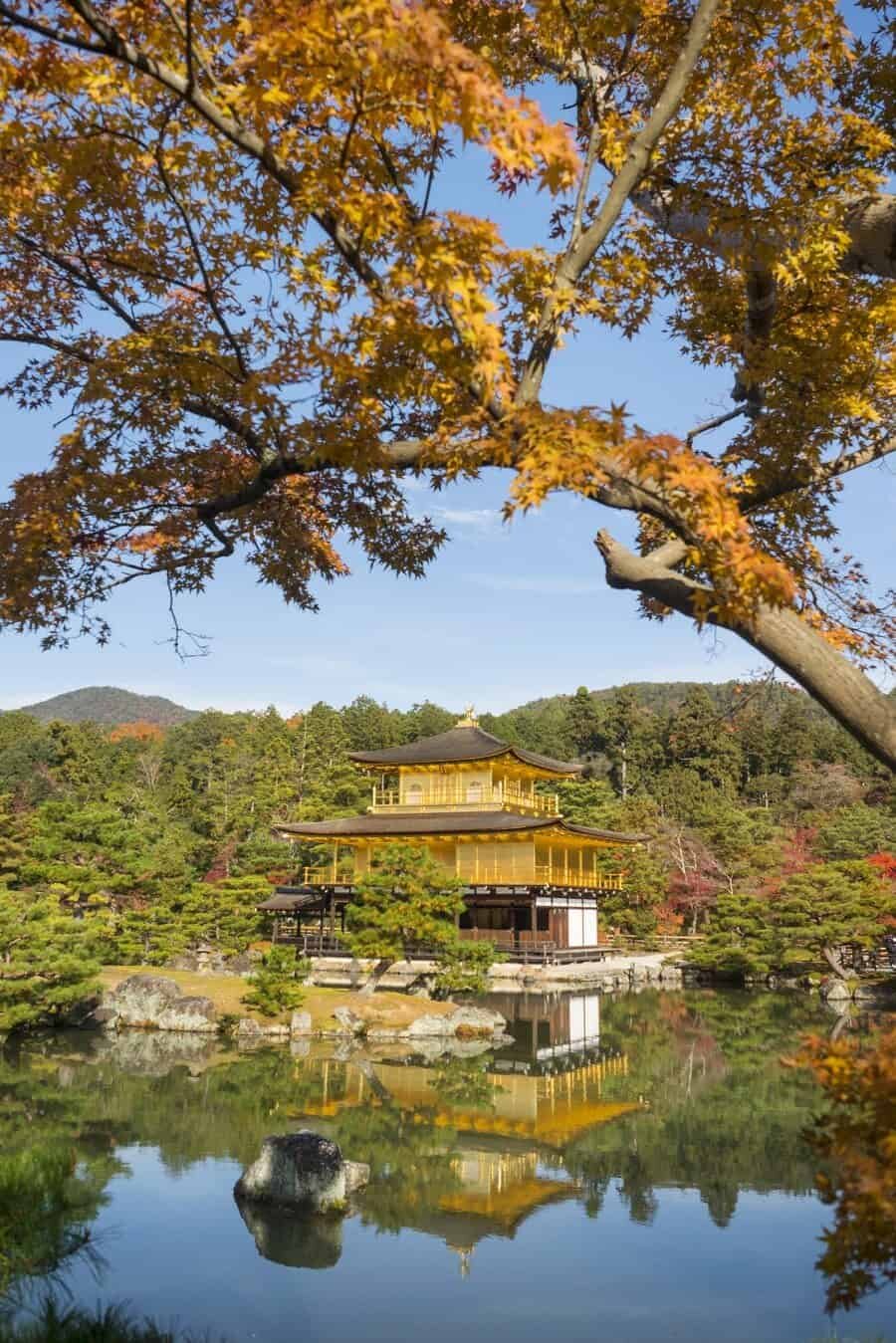 ---
Ginkaku-ji – Silver Pavilion
Hidden in the foothills of the Higashiyama Mountains, Ginkaku-ji is my favourite temple in Kyoto. The serenity and peaceful atmosphere here is like nothing I've ever experienced, even when there's hundreds of people around. With raked Zen patterns, moss covered manicured gardens and a forest path winding between maples, giant bonsai and bamboo, it's a tranquil escape.
Don't expect the pavilion to be all bright and shining silver. Despite the original intention to match the golden Kinkakuji and cover the pavilion in silver, instead it now blends with the surroundings. You'll find Ginkaku-ji nestled among the trees with koi filled ponds and little waterfalls all around, it's such a special place!
Wandering around the garden path takes you up into the hills a little where you can see the pavilion and Kyoto city from above. Be sure to take your time as it's a one way path so stop and enjoy it as you make your way around.
Getting here: An ideal way to reach Ginkaku-ji is to follow the Philosopher's Path from Nanzen-ji. This path follows a canal and is known as the best location to experience Hanami, cherry blossom viewing in Spring. Otherwise, buses 100, 17 or 5 will get you to Ginkaku-ji from Kyoto Station for 230yen.
Photo tip: The entrance is lined with a tall hedge but peep through the hedge and you'll see thick bamboo. It's worth a peek to capture a shot of the bamboo using the hedge as a mysterious green foreground blue. Once inside, meander slowly through the grounds of Ginkaku-ji and keep your eyes peeled for details within the gardens. There's a great angle at the north-eastern corner in front of The Hondo which allows you to photograph the gardens and Togudo Hall. The garden path however offers so many beautiful vantage points to capture both Ginkaku-ji and Kyoto using the trees to frame your shots.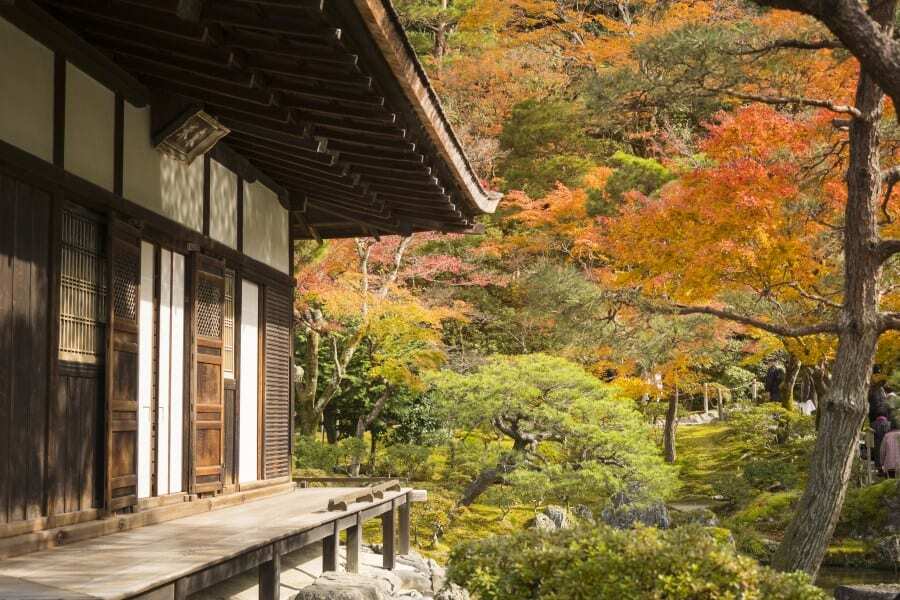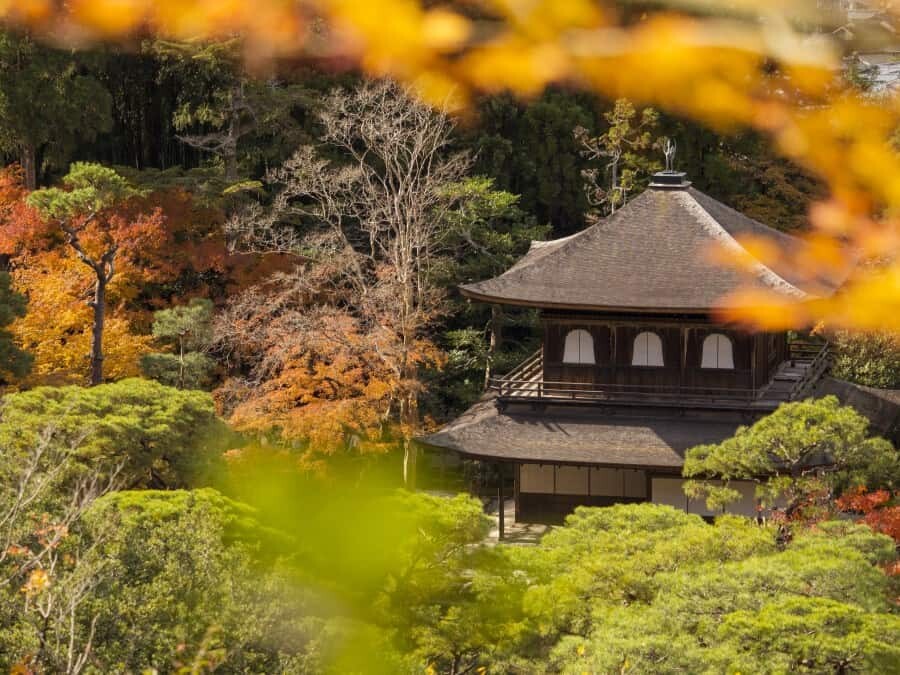 ---
Kiyomizu-dera + Higashiyama District
Quaint traditional streets dot the hillside on the way to Kiyomizu-dera. The Higashiyama District is so picture perfect that you can easily spend the entire day just wandering and photographing all the little details and hidden spots. You might get lucky and see Geishas walking through this area but mainly, the streets of Higashiyama are filled with local produce, restaurants and activity all leading the way to the "Pure Water Temple" Kiyomizu-dera.
Nestled among cherry and maple trees, this ornate wooden temple is listed on the UNESCO world heritage list and it only takes one visit to see why. The balcony of the main hall was actually built without nails, once you see how tall and intricately it's built, you'll see how impressive this truly is. The main hall and various temple buildings are the first places you'll visit however I was personally taken by the temple grounds that feature around 200 small stone statues of Jizo, the protector of children and travellers. The little statues are clothed in small apron like dresses making them extra cute!
Getting here: I recommend walking here from Gion to really get the full experience of the Higashiyama District and there are a few temples to visit along the way. Alternatively you can catch buses 100 or 206 from Kyoto Station and jump off at Gojo-zaka or Kiyomizu-michi bus stops.
Photo tip: Go through Kiyomizu-dera and photograph it from the temple grounds so you have the city of Kyoto in the background and can showcase the immense wooden structure clinging to the hillside. There's a great vantage point about 50m along the path from the temple, just keep walking and looking back until you see the pagoda similar to the photograph below. Keep an eye out for the little Jizo statues too, they are adorable.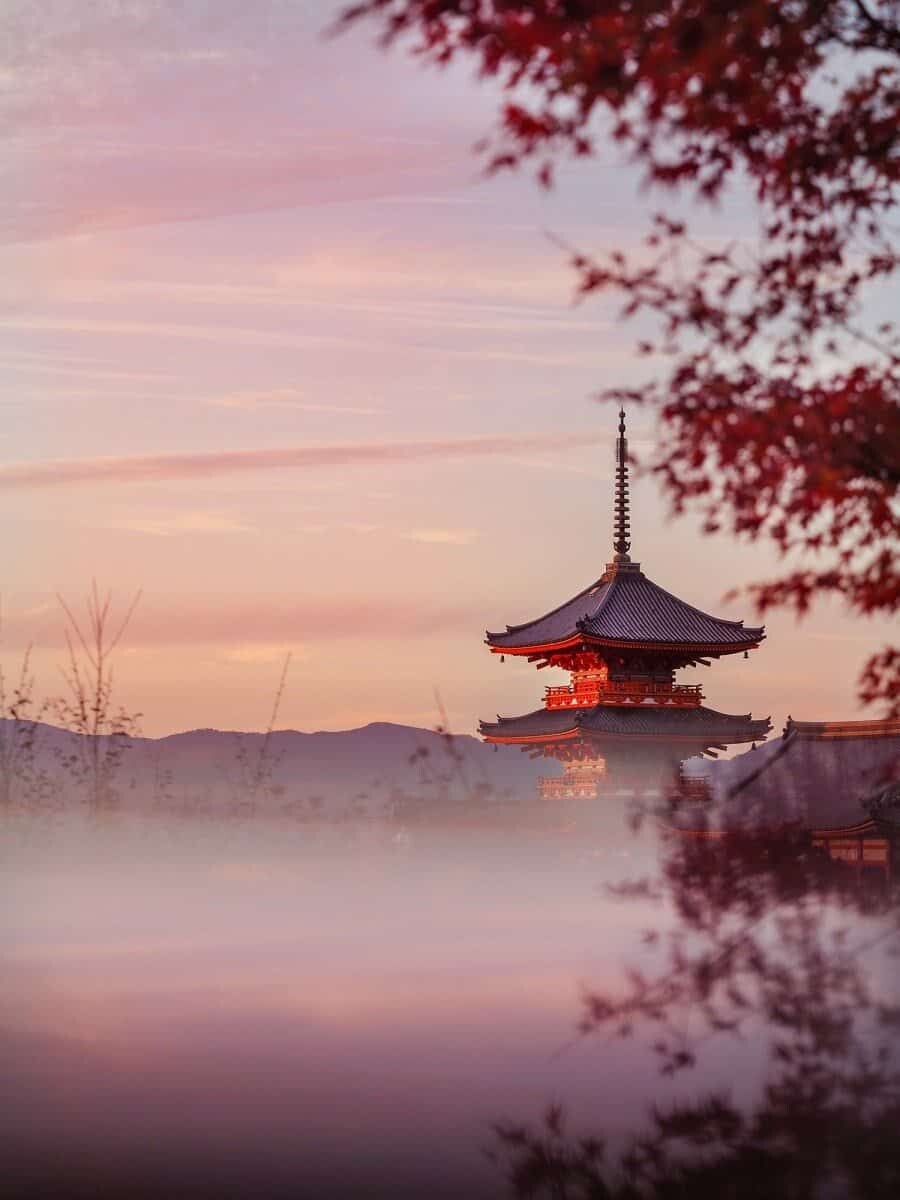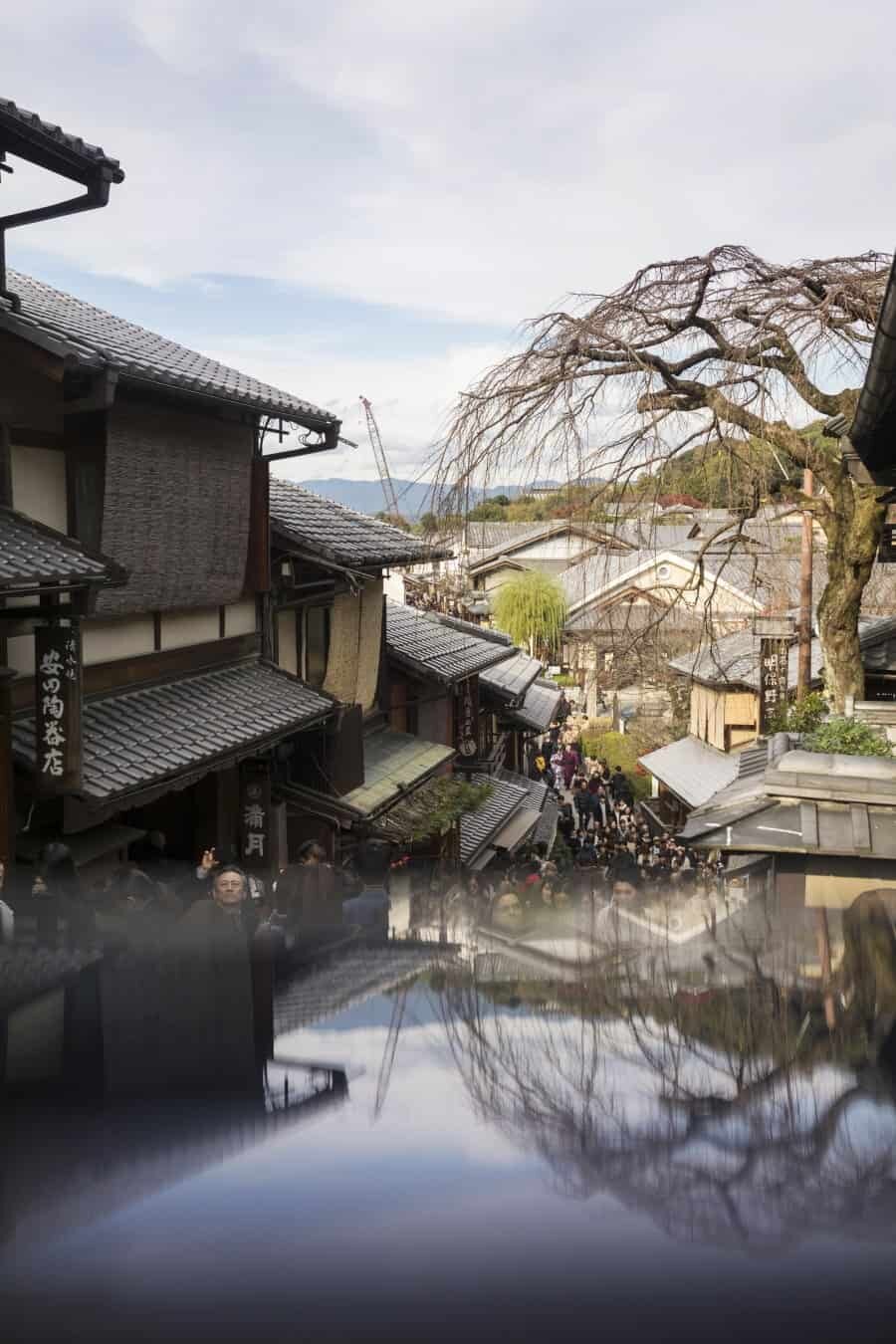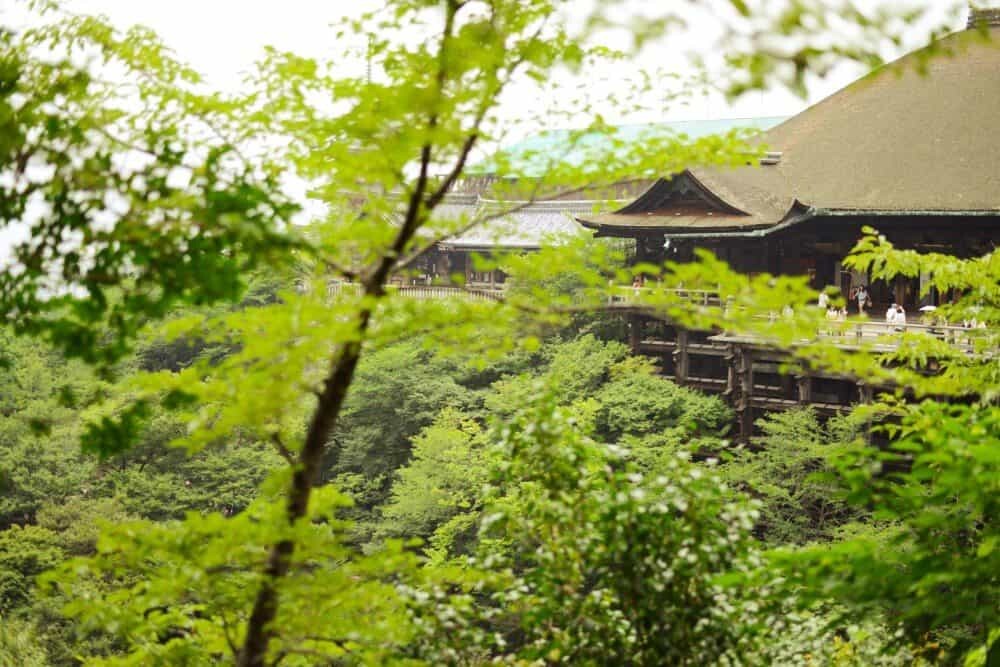 ---
Arashiyama
Venture to this quaint suburb of Kyoto to photograph Japanese scenery at its most spectacular. A visual feast in every season, Arashiyama is home to the infamous lush Bamboo Forest and it doesn't disappoint with a peaceful path that winds beneath a towering canopy of bamboo. For photographers it's an inspirational garden of opportunities, my tip is to look up and capture the immense height of the bamboo by leaning right up against them.
There's numerous temples and shrines throughout Arashiyama so take your time walking through the small back streets and visiting places like Gio-ji Temple or Tenru-ji Temple which is UNESCO listed.
Arashiyama is also home to Monkey Park Iwatayama which you can reach by an uphill hike through wooded forests and at the base of the hill you'll find the Cormorant Fishing boats that are a great cultural experience once the sun sets…I'll be posting more details about this soon in a detailed Arashiyama location guide.
Getting here: The most reliable and fastest way is by train and most lines will eventually connect to the Arashiyama line. I took the Hankyu Arashiyama Line from Gion but the JR Sagano Line (also known as JR Sanin Line) is the most direct and a one-way ride to Saga-Arashiyama Station takes 15 minutes and costs 240 yen.
Photo tip: Spend the day in Arashiyama and venture alongside the southern side of Katsura River where little waterfalls and drooping trees make for natural photo subjects. Also when photographing the Bamboo Grove, play with your White Balance settings to showcase the bright greens properly, cloudy usually works best to bring out the vibrant colours.
Read a more detailed article on how to photograph the Bamboo Grove here.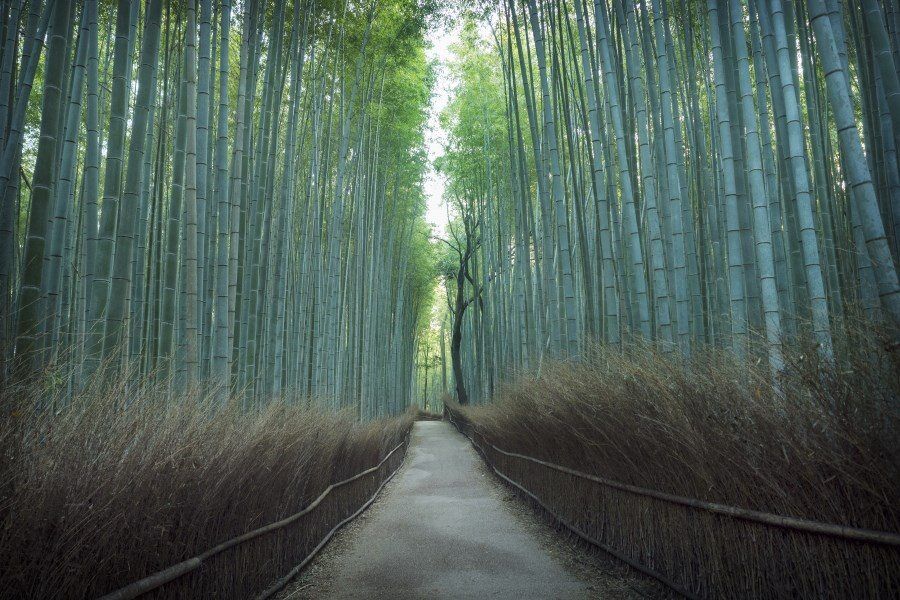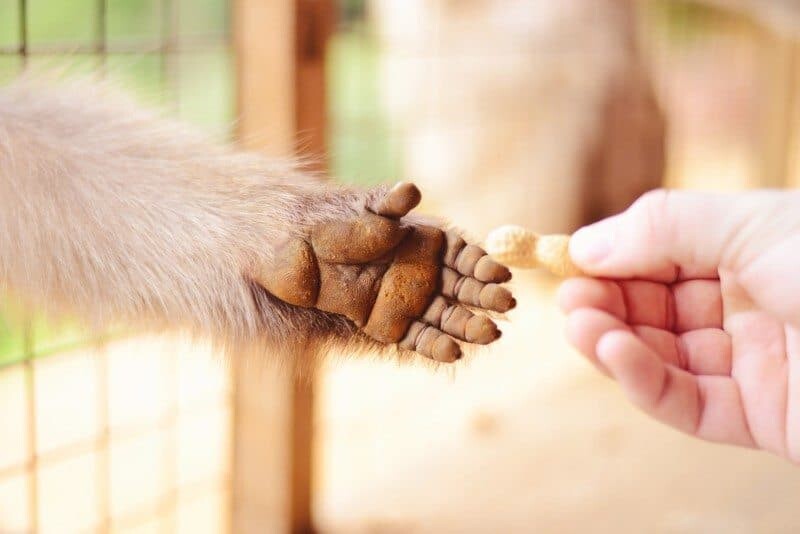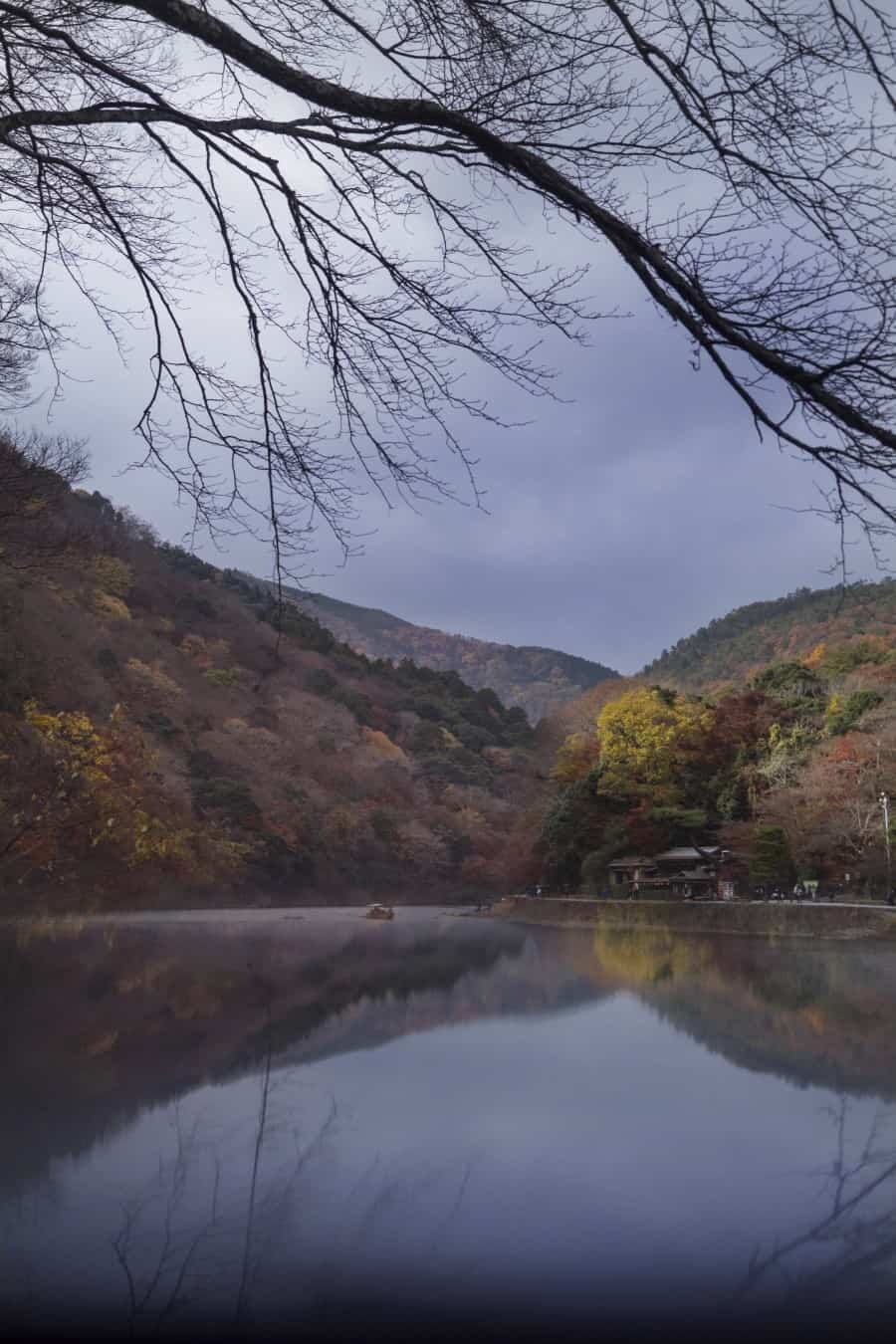 ---
Fushimi Inari Shrine
It was the promise of ruby red Torii Gates that had me dreaming of visiting this gem that lies on the sacred Mount Inari in southern Kyoto. While Fushimi Inari Shrine boasts an impressive Shinto Shrine at its entrance, the thousands of Torii Gates (donated by individuals and companies) are the major drawcard and are so striking it takes a moment to sink in that the gates just keep going.
You can hike the entire route of hillside trails that lead to a clearing with a great view over the city or just wander slowly in awe of this unique tunnel of colour. Along the way be sure to get another perspective by stepping outside the gates and view the snake like path of red as it weaves through the woods.
Arriving at sunrise, or even 45minutes before will ensure you have the shrine to yourself and can photograph those prized images without crowds. To be photographing and wandering amongst the torii gates as the sun rises is a truly incredible experience.
Getting here: Take either the JR Nara Line to Inari station or the Keihan Main Line to Fushimi Inari Station. Both are roughly 5-10mins from Kyoto.
Photo tip: If you're feeling creative, it can be fun to blur people as they are walking along the path, cross your fingers for a Japanese woman wearing traditional Kimono to really perfect the shot. The result can turn a regular photo into a moving image that gives a real sense of place. Leading lines work wonders here also, continue to follow the trail up into the hillside and you'll find a number of great places to photograph the torii gates as they weave through the forest.
Read more – 'Perspectives: Photographing Fushimi Inari Shrine – How + When'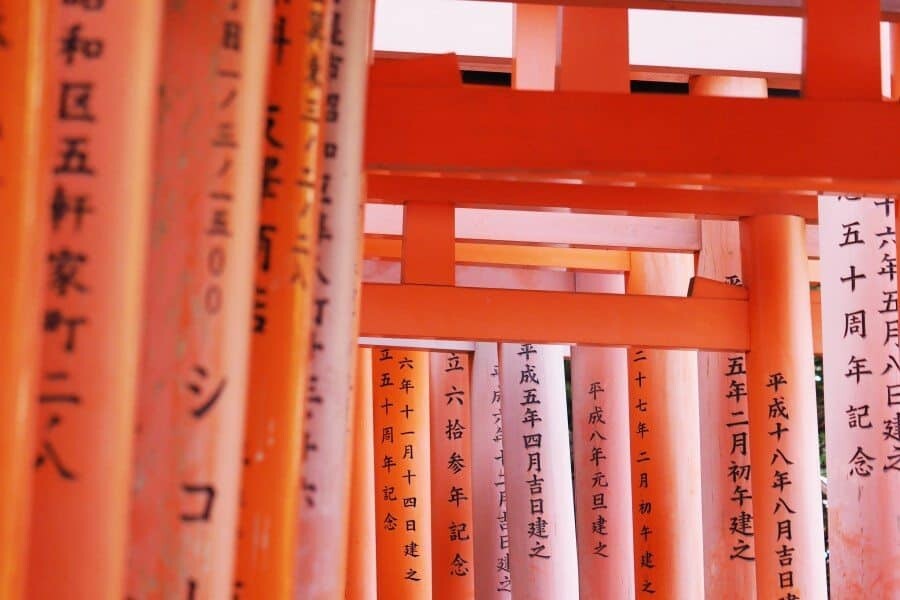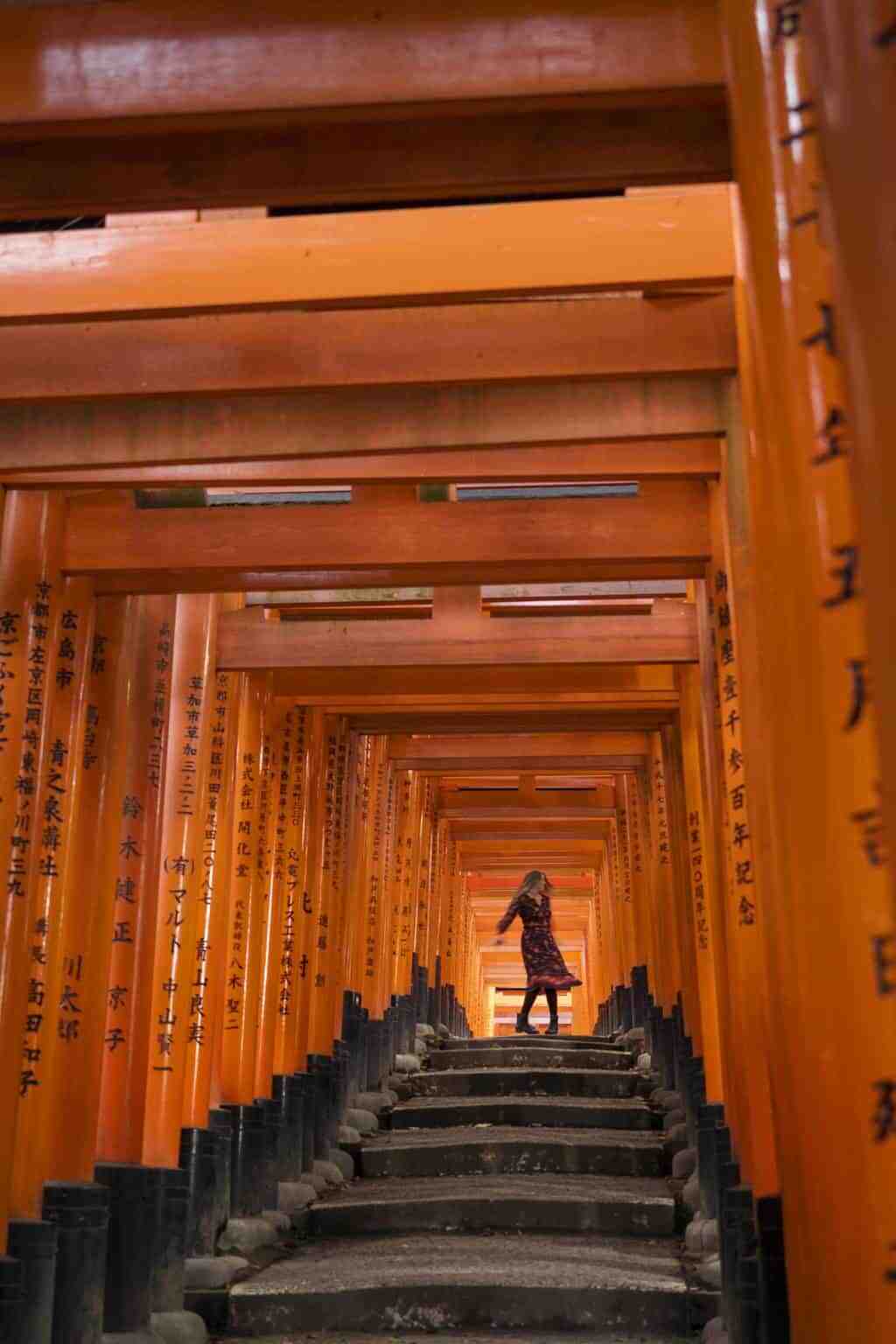 ---
Gion District
Known as the best place to see the beautiful Geisha, the Gion District is made up of traditional wooden machiya merchant houses which line streets such as Hanami-koji Street. It's worth visiting at various times of the day because the scene changes greatly once the lights begin to dimly showcase teahouses and gently reveal narrow alleyways. During the day it's bustling and alive with tourists but if you head towards Yasaka Shrine you'll break away from the crowds and get a great view back over Shijo Avenue, the main street of Gion.
My favourite place is the Shirakawa Area just to the north of Shijo Ave, it's a stunning little path that runs alongside Shirakawa Canal and takes you back a few centuries with gorgeous willow trees that look like giant bonsai, a small bamboo fence and wooden teahouses.
Getting here: Ask anyone in Kyoto and they can point you in the direction of Gion but if you're travelling by train look for the Gion Shijo Station on the Keihan Line.
Photo tip: Please follow the new rules along Hanami-koji Dori and the Geisha area and do not take photos here. You will see signage around and it's important to adhere to the rules as in the past, tourists have pestered the Geishas by being their personal paparazzi, they're working and who wants flash bulbs in their face while walking to work!? Observe respectfully and keep your distance. For the best opportunities to see Geisha visit after dark and wander along Hanami-koji Dori or Shirakawa Canal to soak up the calm evening vibe. Also climbing the stairs to Yasaka Shrine at sunset will give you a great view over the city or at night it will allow you to play around with a slow shutter and blur the traffic below.
*the images below were taken in 2019 prior to the rules being put in place. This gives an example for what you can see and enjoy, however you can no longer stand here and take photos.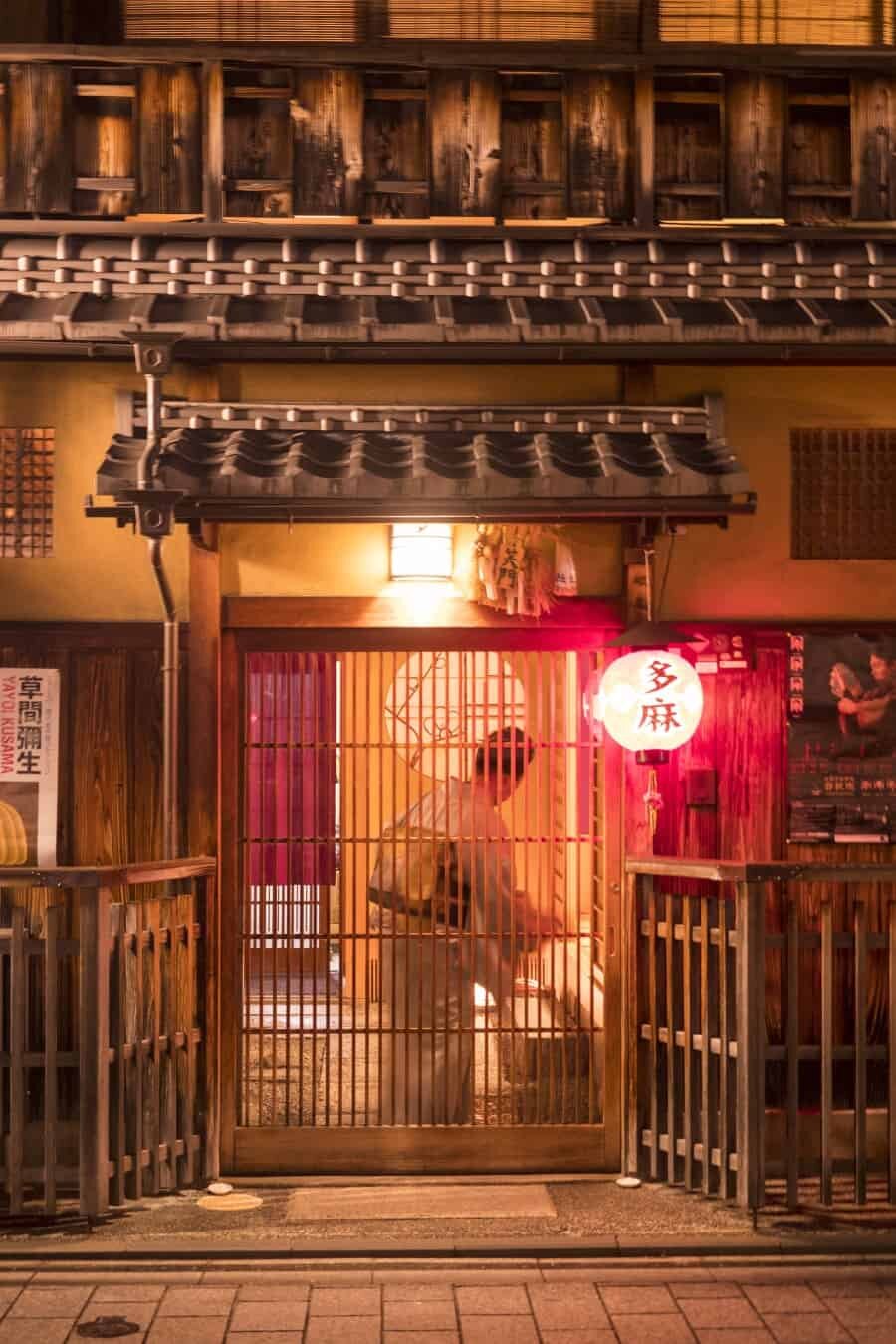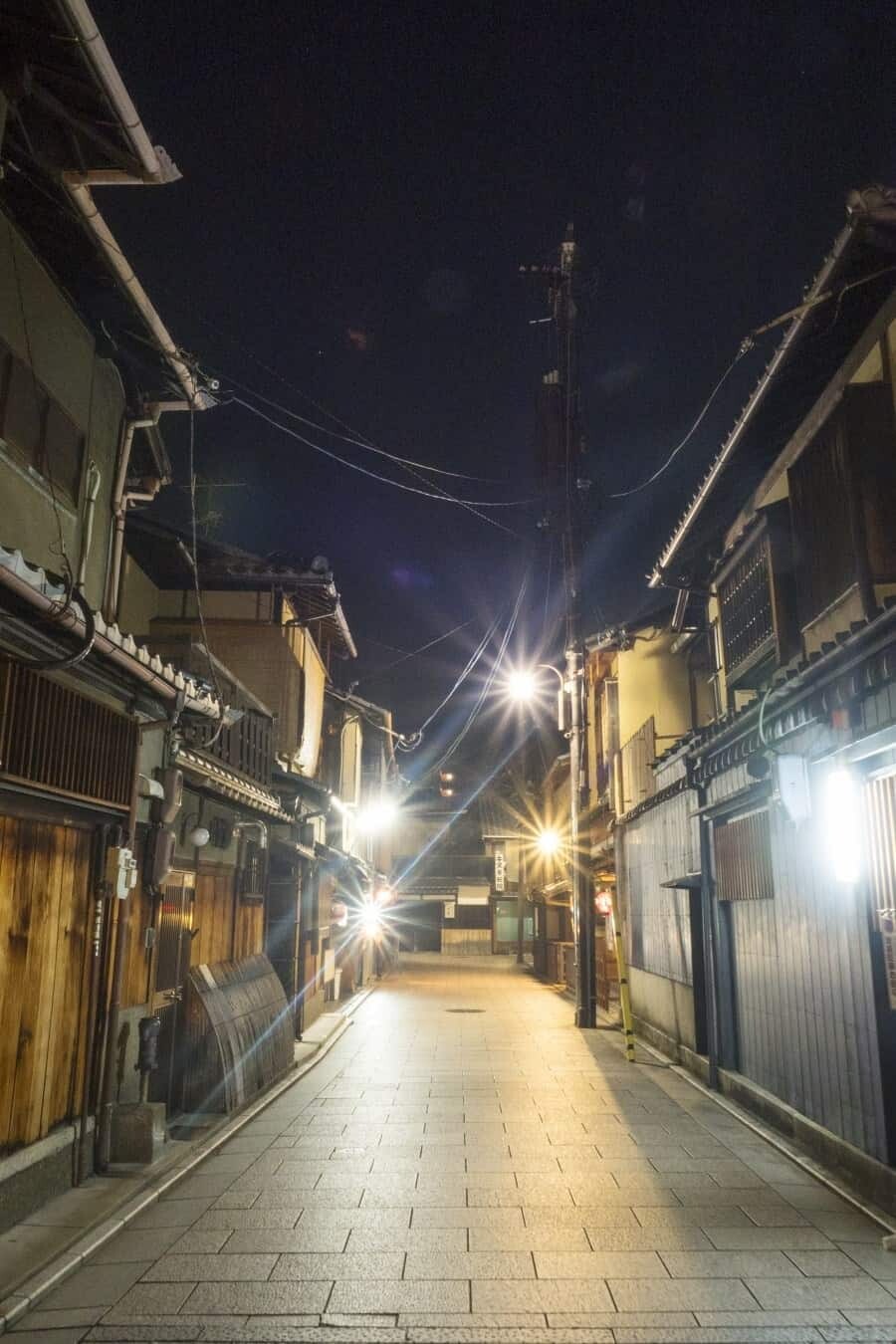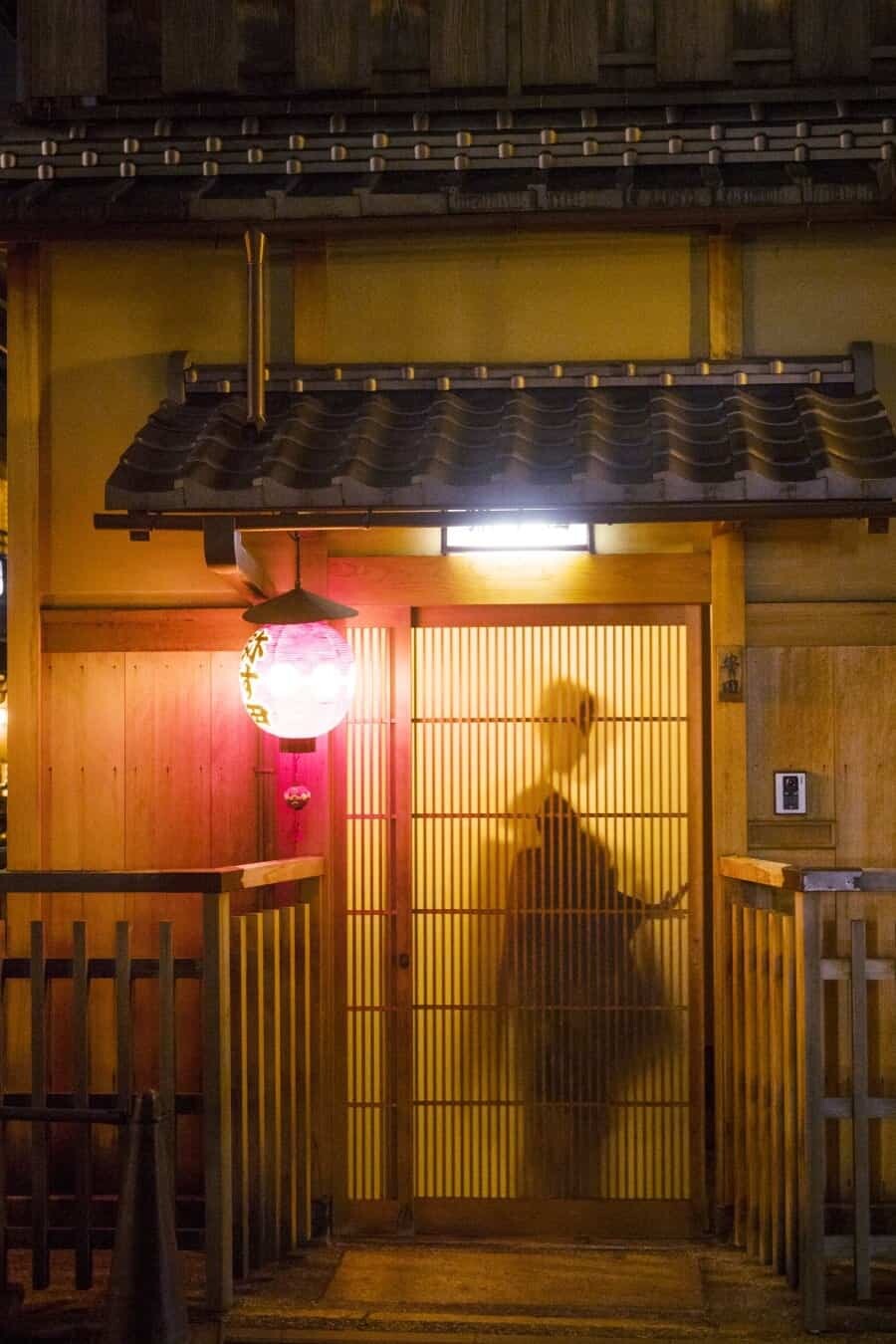 ---
Yasaka Shrine + Maruyama Park
As the most famous shrine in the area, it's essential to pop by the Yasaka Shrine for a peek when you're in the Gion region. Located right at the end of Shijo Dori you'll find this beautiful shrine complex sitting pretty looking over the city. A staircase leads up to the shrine entrance through a two-story rōmon gate where some evenings you'll find market stalls lining the path selling all kinds of yummy Japanese snack foods.
Throughout the complex there's a series of halls, lanterns and bells which are rung when worshipers notify the gods of their presence and prayers. It's a beautiful place to wander around watching as people perform rituals and also write on wish plaques and take part in luck readings.
If you continue walking up through the Yasaka Shrine you'll venture into Maruyama Park which is a relaxing area filled with ponds, blossom trees and maples. There's further temples hidden throughout the park so keep your camera ready to capture the smaller details and scenery around each corner.
Getting here: If you're in Gion, simply wander to the end of Shijo Dori (the main street) and you'll see the red gates at the end when facing east. Otherwise take buses 100 or 206 from Kyoto Station and jump off at the Gion stop, it takes roughly 20minutes.
Photo tip: Visit around sunset so you can watch the colours change over Gion from beneath the rōmon gate then wander up into Yasaka Shrine around dusk when the lanterns begin to glow.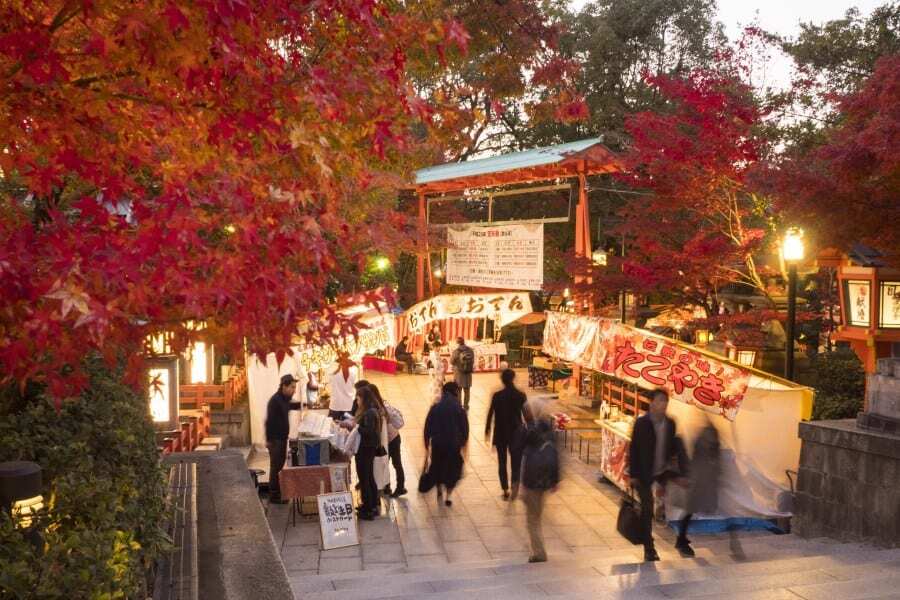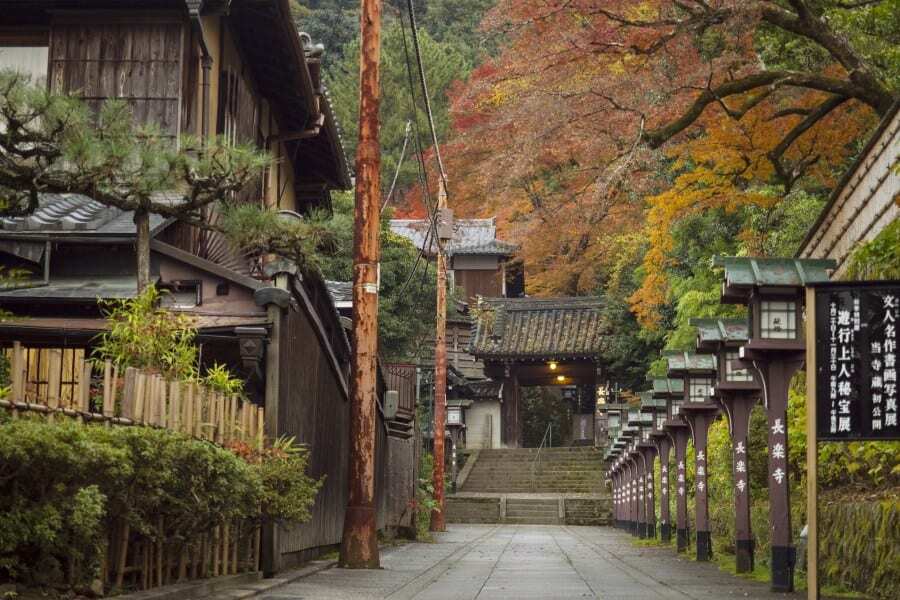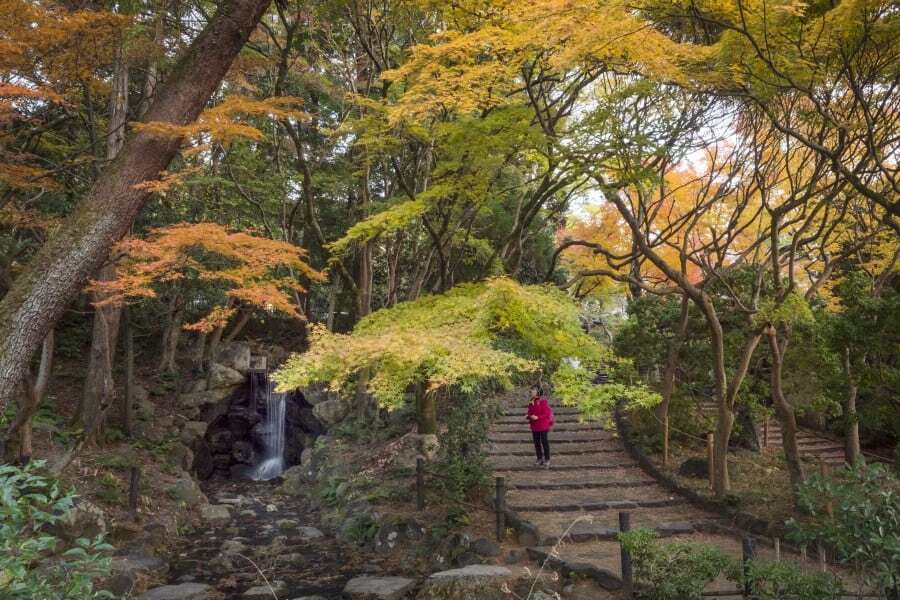 ---
Nishiki Market
The smells, the culture, tastes and colours, it's all under the roof of Nishiki Market, fondly dubbed 'Kyoto's Kitchen'. Here your eyes will be opened to the world of Japanese cuisine with sweet Octopus skewers, soy ice cream and fish of all sorts on display ready for munching. Oh and donuts, the donuts are good!
There is such a buzz in the air as you wander through the market and while there are hundreds of people, take a few pit stops at the various little stalls and sample something weirdly wonderful. The market is a great place for photographing details from the food through to the signage with Japanese characters.
Getting here: Nishiki Market is one block north of Shijo Street and runs parallel for five blocks west from Teramachi Shopping Arcade, also worth a peek for its oodles of arcade games!
Photo tip: While the food is distracting, keep an eye out for the stall holders that sit patiently waiting for people to sample their products. They are great photography subjects and in the middle of all the chaos a calm face can be a great contrast.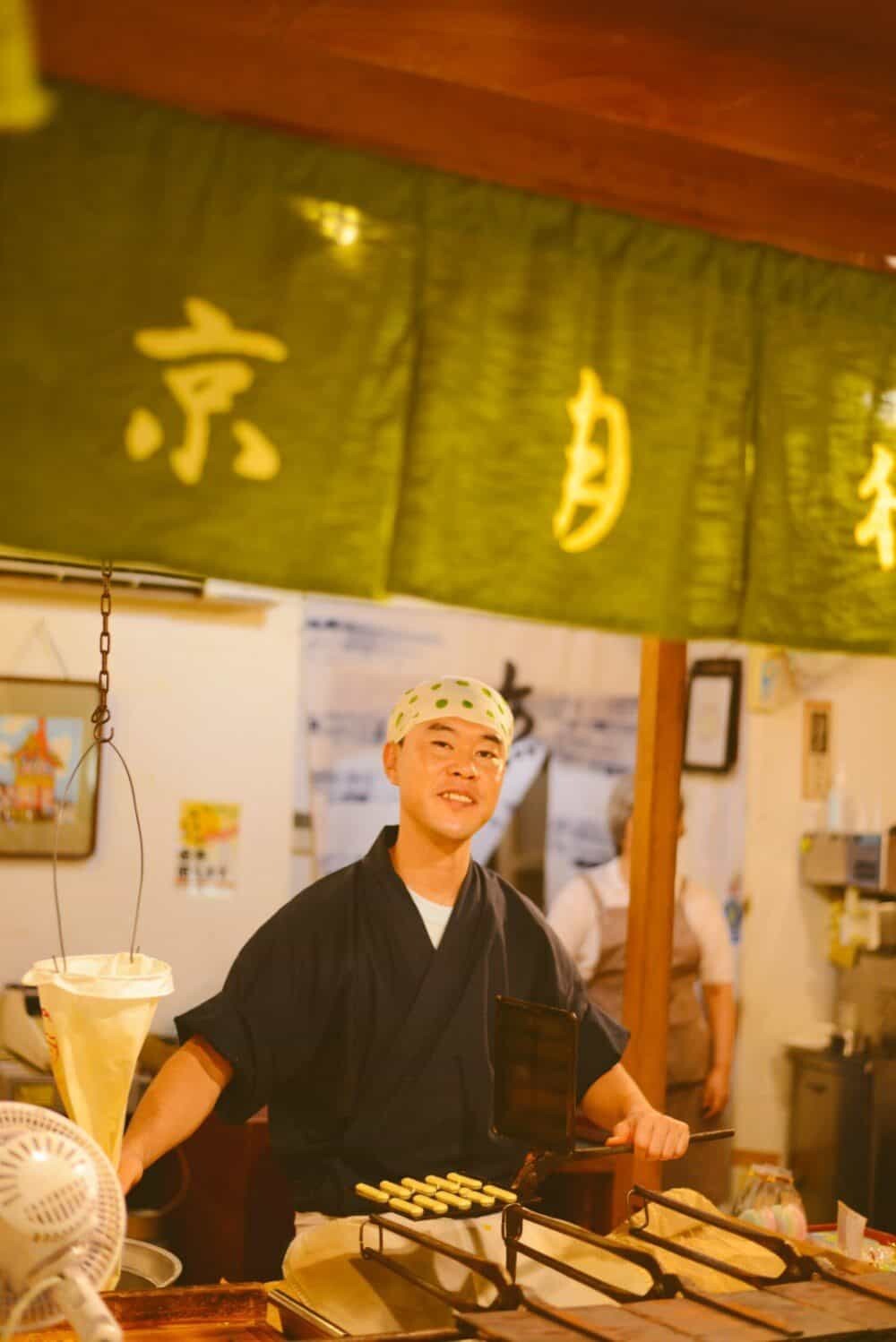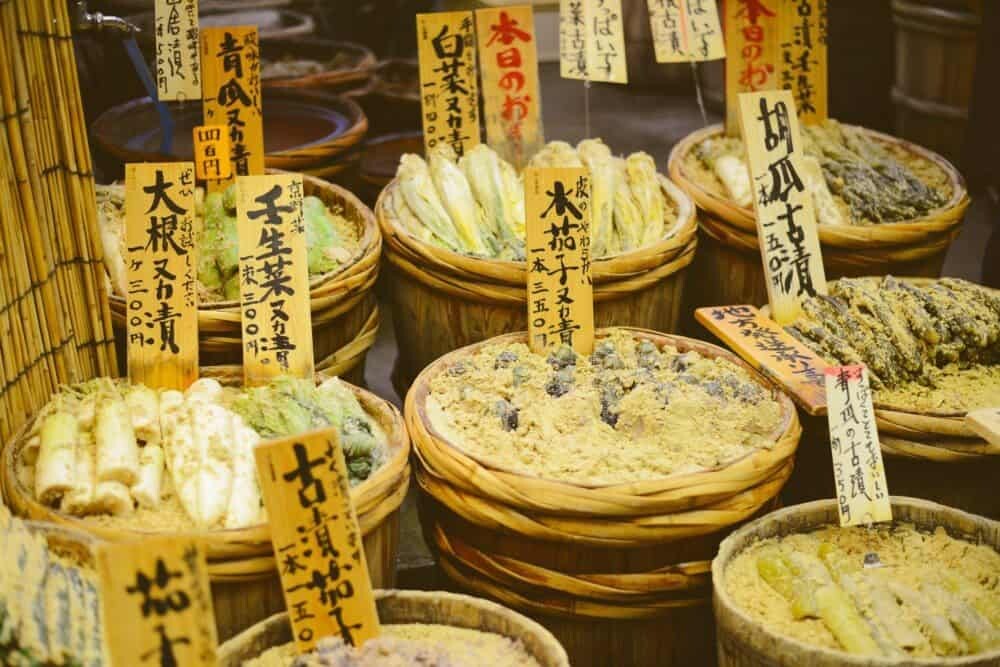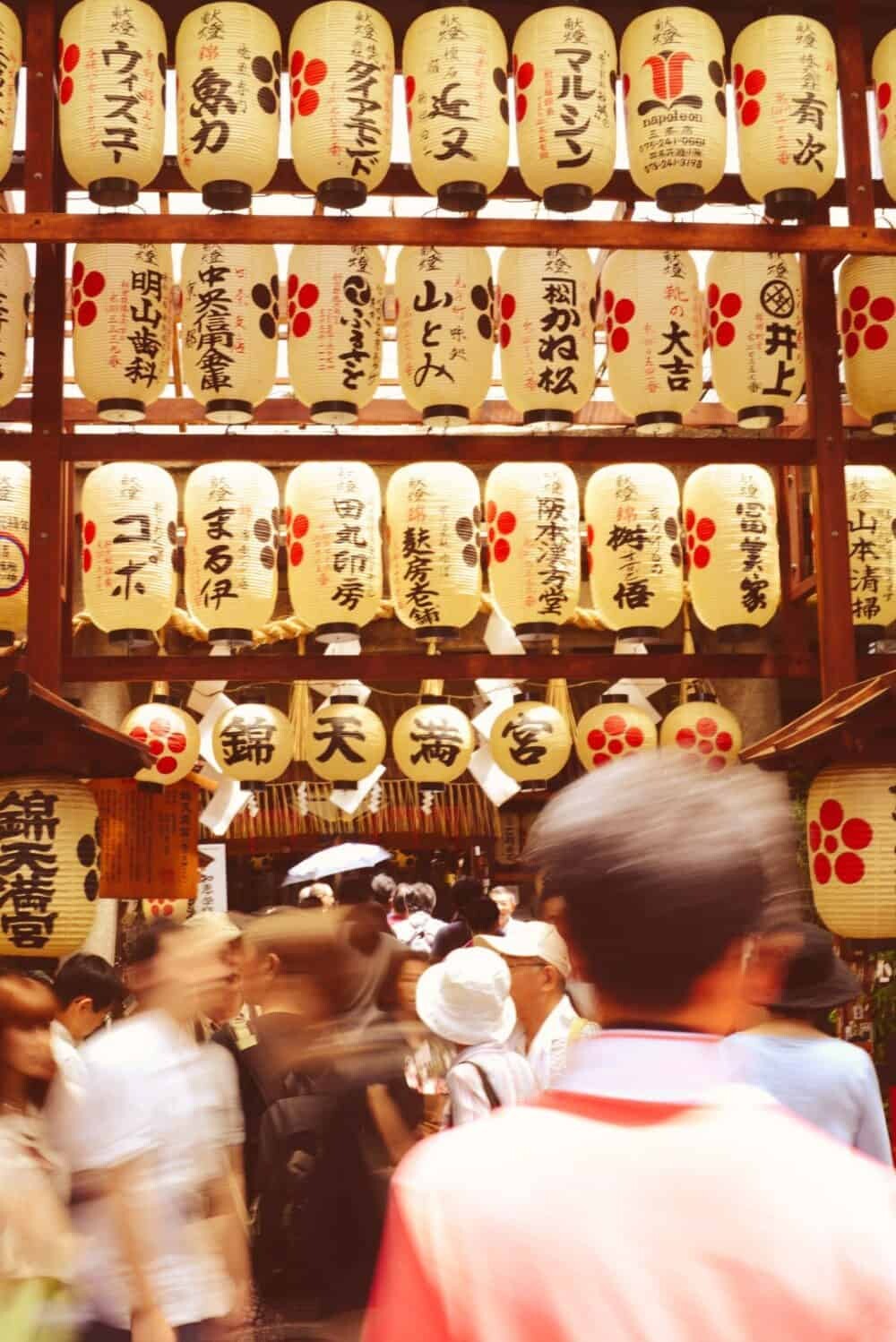 ---
Where to Stay in Kyoto?
Kyoto has many areas to choose between and all have a variety of accommodation options available. If you're visiting during the popular Sakura season (cherry blossoms) be sure to book your accommodation well in advance because it's not only popular for foreign visitors, but domestic travellers too.
Having visited Kyoto four times now, my favourite place to stay is in the Gion or Higashiyama Districts. They're centrally located, well accessed by public transport and are right in the midst of the temples, shrines and historic streets.
Four Seasons Kyoto is a brand new hotel and a haven for all things culturally luxurious. The hotel features it's own private gardens, an 800 year old ikeniwa, a pond garden that absolutely shines during autumn. Take a peek at my visual hotel review of the Four Seasons Kyoto for more images, but if you're looking for somewhere special to stay in Kyoto, this is the place.
Experience somewhere truly special and stay at Hoshinoya Kyoto, a tradtional hotel nestled amongst the beautiful landscapes of Arashiyama. Read about my stay here.
If your budget is a little tighter, the Japaning Hotel chain are the perfect solution. With hotels in Gion, Higashiyama and other suburbs of Kyoto, they're small apartment style rooms with everything you'll need to stay for a few days. Don't expect anything fancy, just clean, comfortable rooms located perfectly throughout Kyoto. They've got little kitchens and laundries plus feature the fancy Japanese toilets that everyone needs to experience at least once!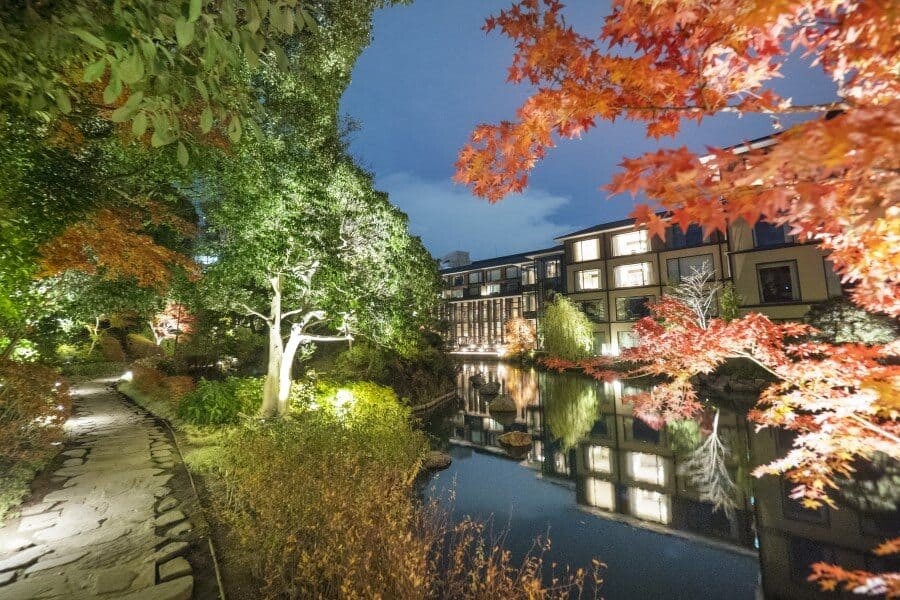 ---
The Gion Matsuri – A summer festival not to miss!
There are only so many words you can use to describe a Japanese festival and that's because they're simply one of a kind. They're loud, colourful, crazy and entertaining but so very traditional and weirdly calming. Every July the streets of Kyoto turn into a giant celebration with the most famous festival of them all, Gion Matsuri.
Large wooden floats up to 25m high known as Yamaboko roll through the city centre. At around 12 tonnes in weight, these impressive structures are pulled by groups of men dressed in traditional Yukatas as crowds line the path and cheer in delight. If you're visiting in July be prepared to be wowed by the Gion Matsuri!
Take a peek at some images below…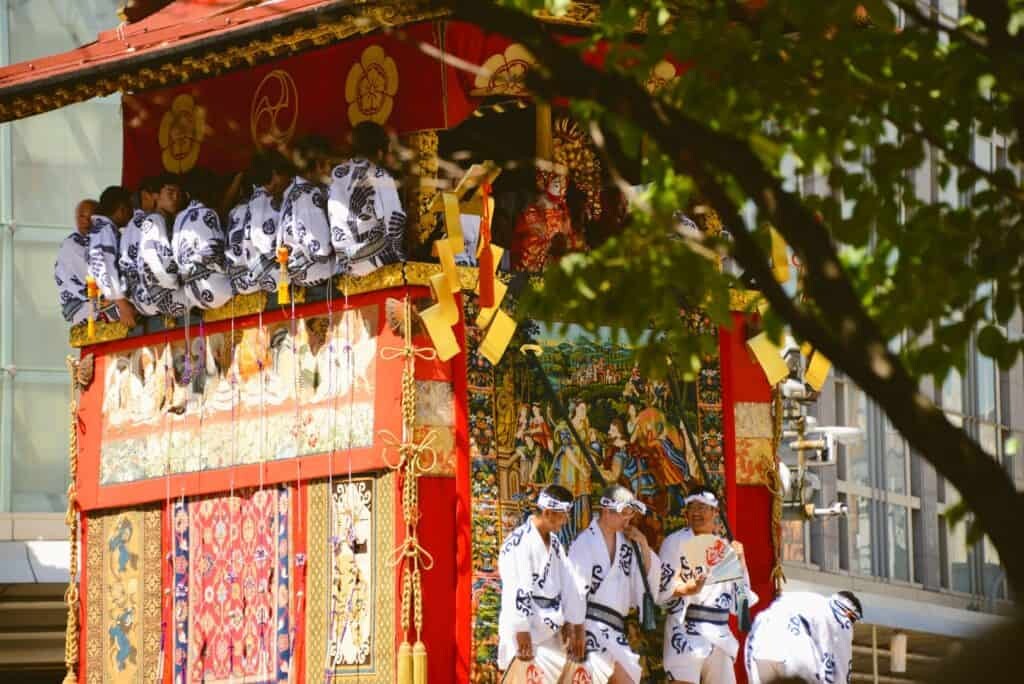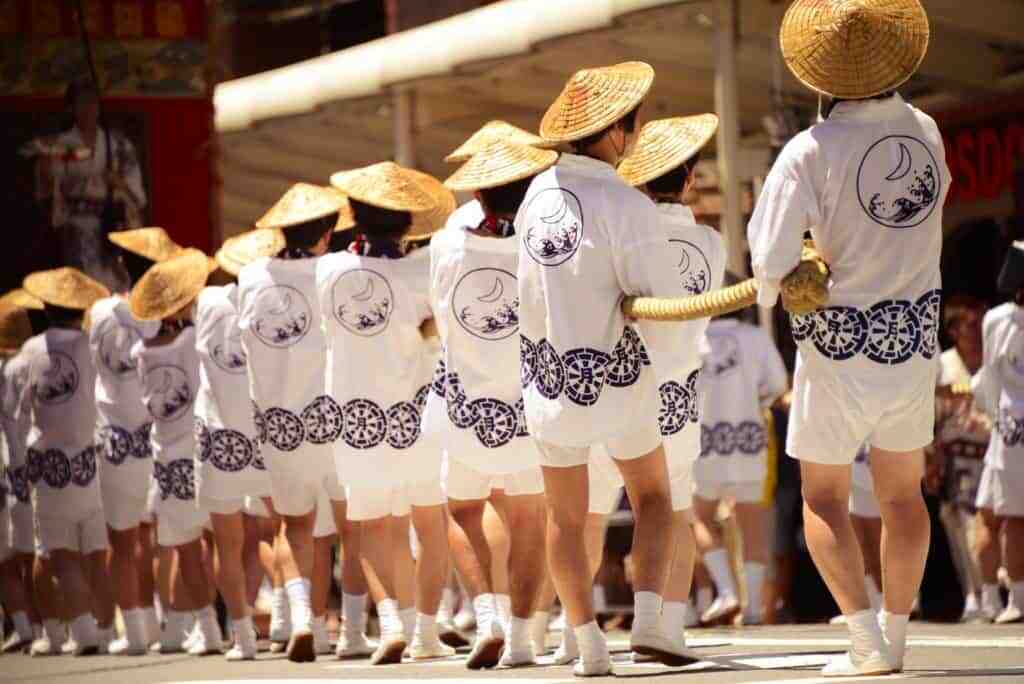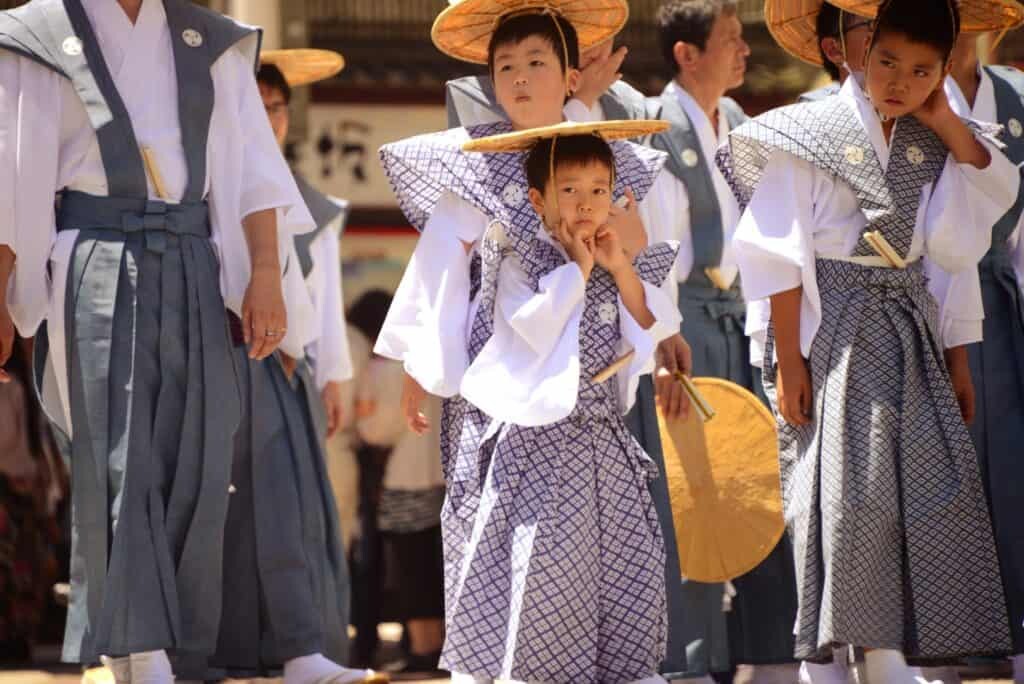 ---
Best Day Trip from Kyoto – Nara
If you've got a few days in Kyoto, spend one of them exploring the nearby historic town of Nara. With 8 UNESCO world heritage sights and the sprawling Nara Park dotted with temples and museums, it's the perfect place for a day trip from Kyoto.
One of the main reasons visitors flock to Nara are the furry and friendly deer. Thought to be messengers of the gods, there's over 1200 deer that roam throughout Nara Park and they're even considered to be natural treasures.
Visiting during cherry blossom season means the park will be covered in pastel pink Sakura, a beautiful time to experience this area of Japan.
No visit to Nara is complete without seeing Toda-ji Temple. Housing Daibutsu, the world's largest bronze statue of the Buddha Vairocana, it's an impressive wooden building and very photogenic both inside and out.
Getting Here: From Kyoto the fastest way to get to Nara is on the JR Nara Line Express (Kaisoku) which takes roughly 45mins. Alternatively there's the local line which takes just over an hour. Trains run regularly throughout the day and there's about a 20minute walk from the station to Nara Park.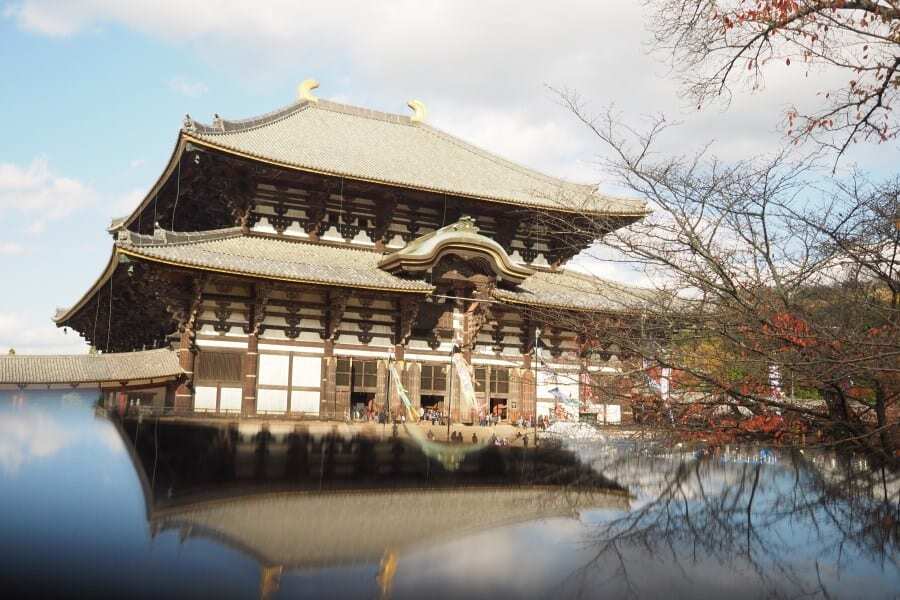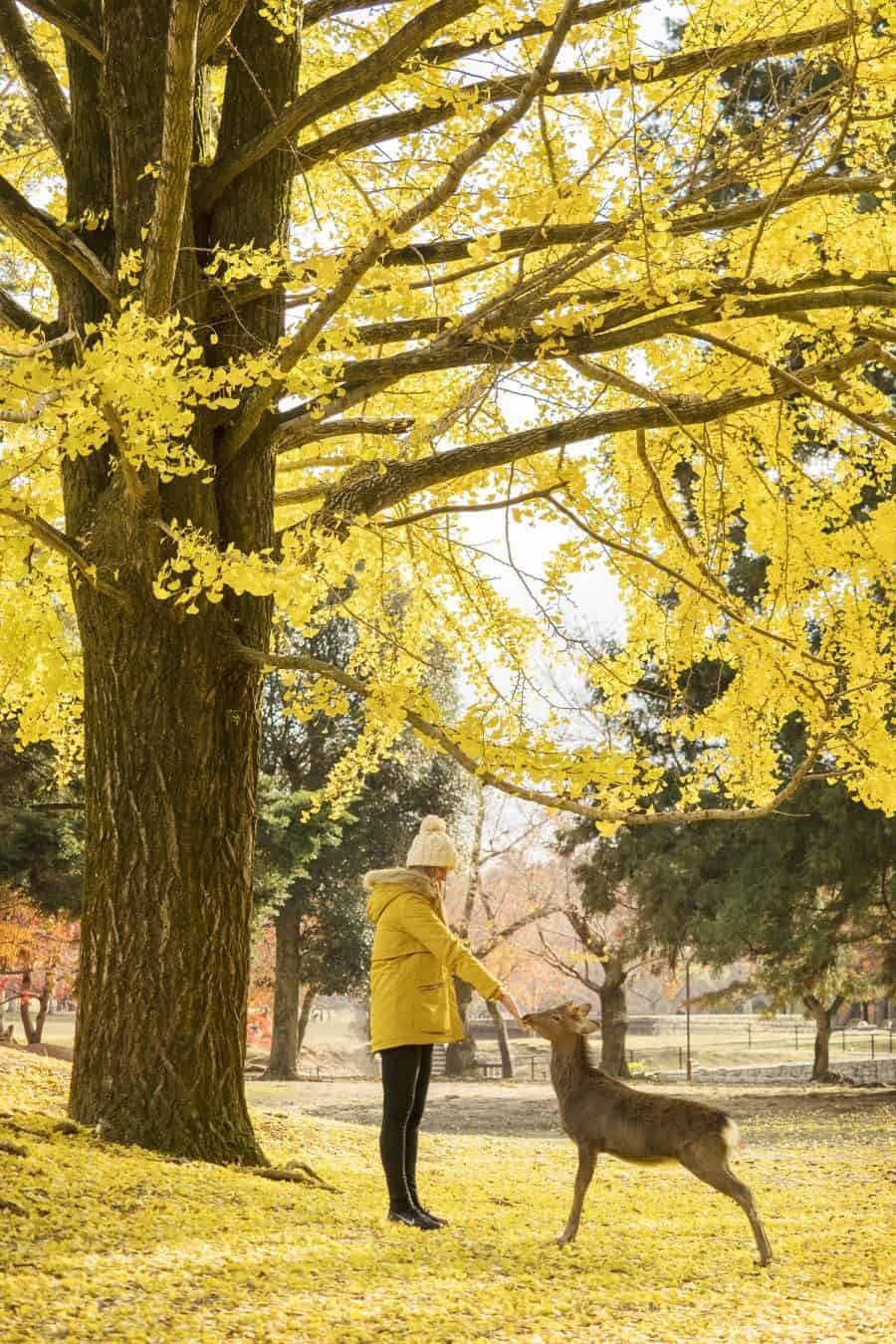 ---
Escape the Crowds on Mount Hiei
Take a break from downtown Kyoto and venture on a short bus ride to the top of Mt Hiei where expansive views over Lake Biwa will keep any photographer happy. In autumn, the colours in surrounding forests are a rainbow of warm hues with sunset providing the perfect opportunity to photograph over Kyoto towards the Arashiyama district.
If you fancy an overnight experience, you can stay at the L'Hotel de Hiei and enjoy wine tasting, fine dining, a plush room then wake up at sunrise for a special cultural experience. Designed around the French 'auberge' concept where a restaurant has lodging facilities, a stay at this Hoshino property is further enhanced by witnessing the morning prayer at the Enryakuji temple, a UNESCO World Heritage site.
This peaceful experience is just 30 minutes from downtown Kyoto and I'd consider it a must do if you've got a few extra days spare in your itinerary to see another side of this fascinating city.
Related Japan Travel Guides:
A Photographer's Guide to Tokyo
Perspectives: Photographing the Arashiyama Bamboo Grove
Perspectives: Tips for Visiting Fushimi-Inari
Read more: Japan Travel Ideas – Visit the official Japan National Tourism Organization website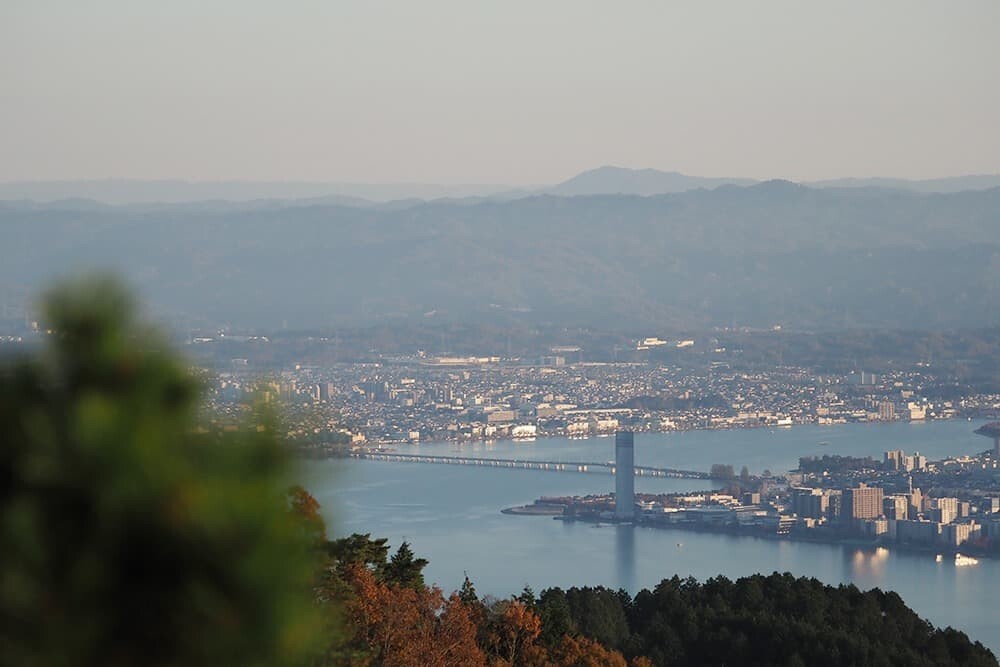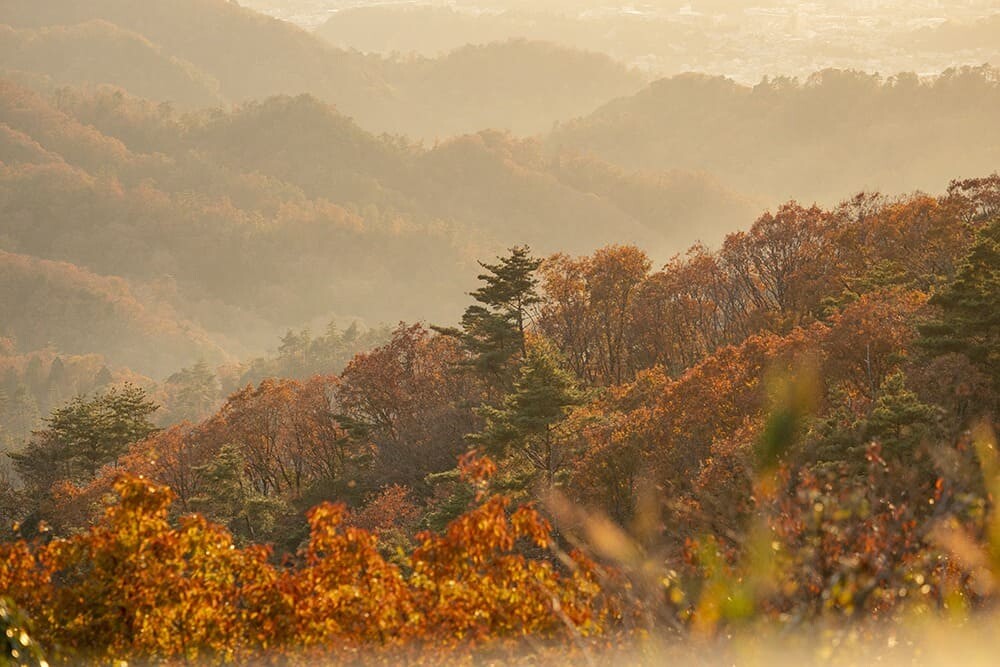 Have you been to Kyoto and have somewhere photogenic to recommend? Feel free to leave a message in the comments below!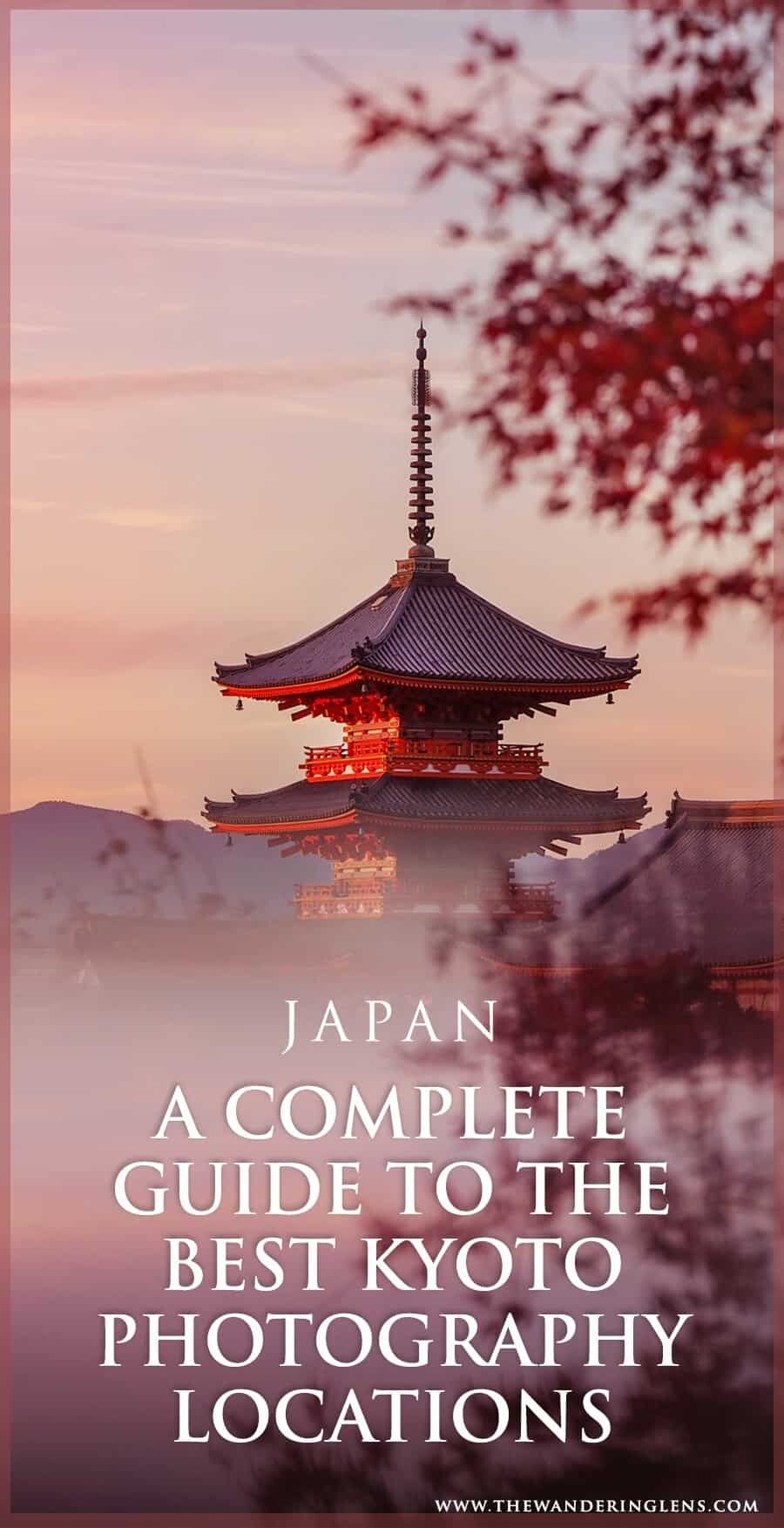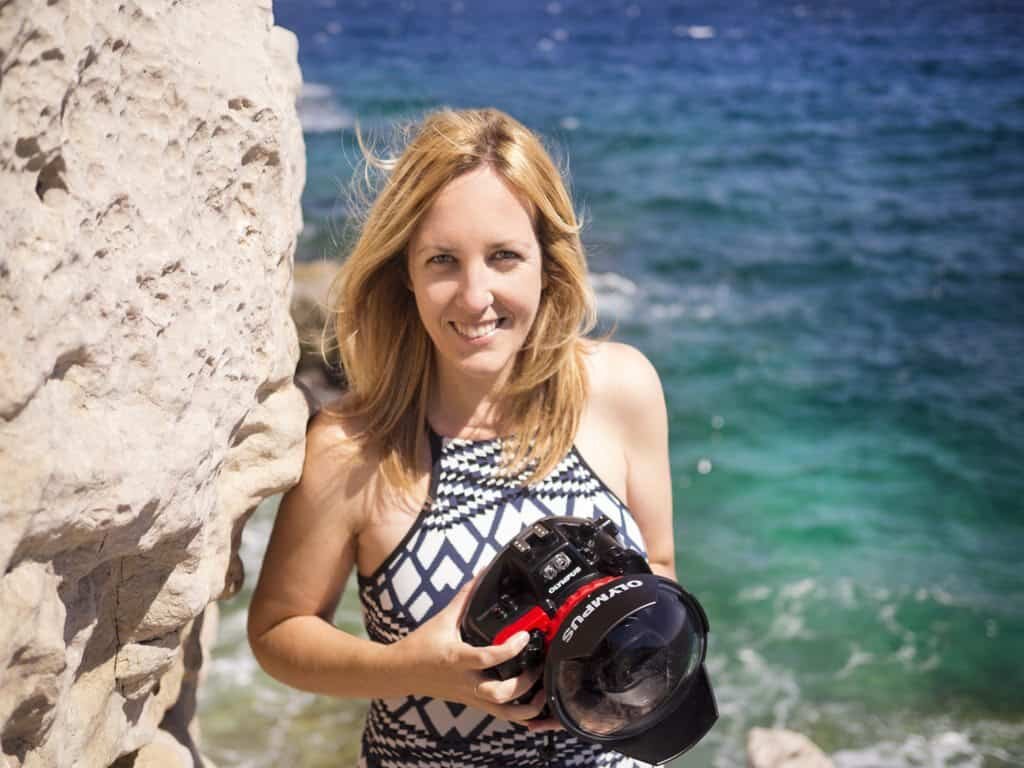 Hello! I'm the founder and photographer behind The Wandering Lens.
With 17+yrs experience as a professional travel and landscape photographer, all advice found on this site is from my personal experience on the road. I hope it's useful for your own travels and would love to hear in the comments about your trips and experiences around the world.