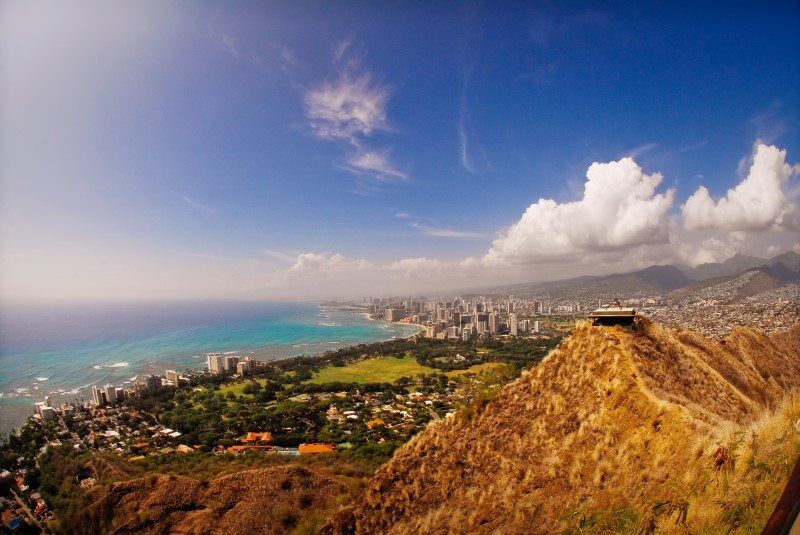 Hawaii, the simple mention of this island nation has you dreaming of the beach immediately right? Well, this surfing mecca is hard to beat in terms of the ocean lifestyle and for photographers, it's a palette of landscapes.
Below is a guide to the best photography locations in Oahu that are easily accessible with a hire car or by using public transport. On top of the locations listed it's well worth exploring the coastal Kamehameha Hwy from Waikiki to Haleiwa…you'll be stopping at every turn for a swim, surf and a photo shoot!
Waikiki Wall and Beach
It's the glam beach hub where you'll find the majority of tourists. You've no doubt seen all the photos of the palms, the surfers and the high rise holiday apartments all offering views over the breaking waves. If you're after a Hawaiian package holiday, this is your spot. For others, it can be a little too touristy.
While you're in town though be sure to head to the Waikiki Wall. From this lookout that juts out into the ocean you will get a great view back toward the shoreline and can also watch surfers perform their tricks on waves right in front of the wall.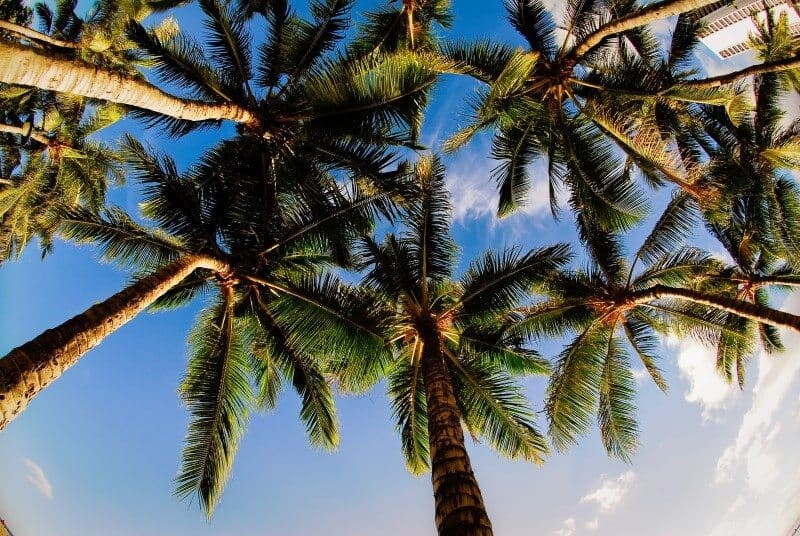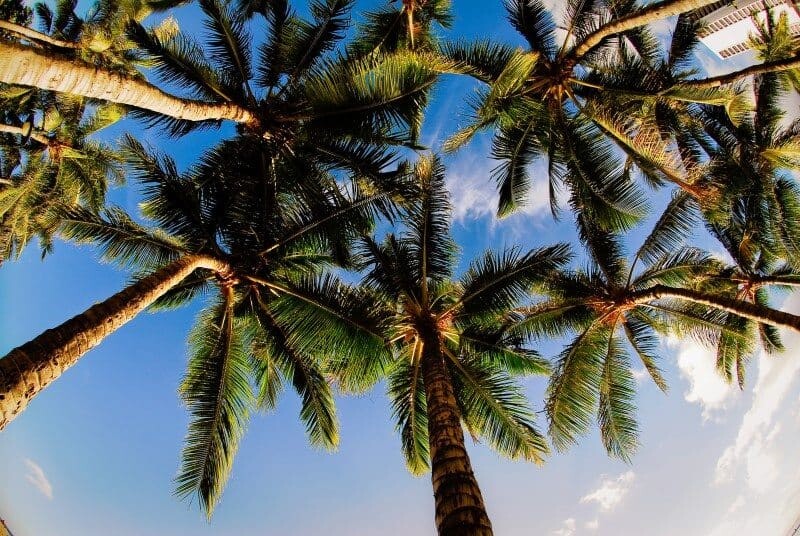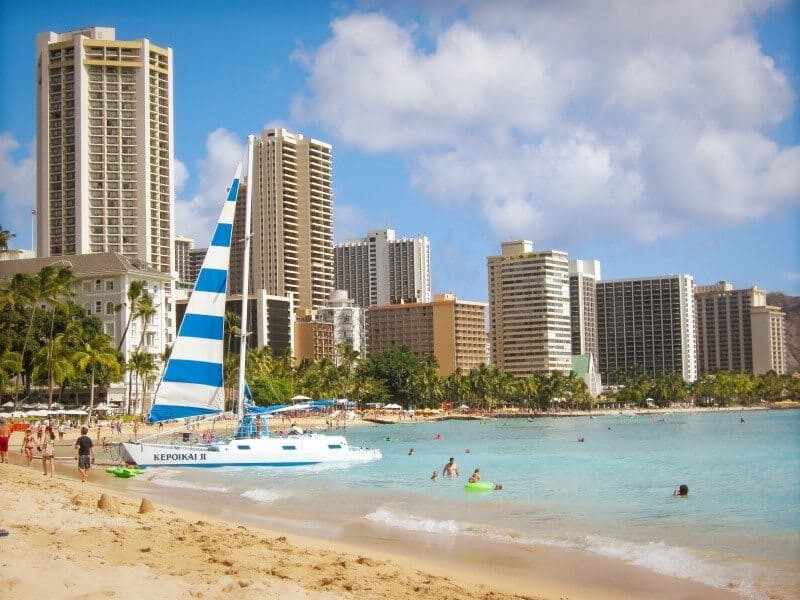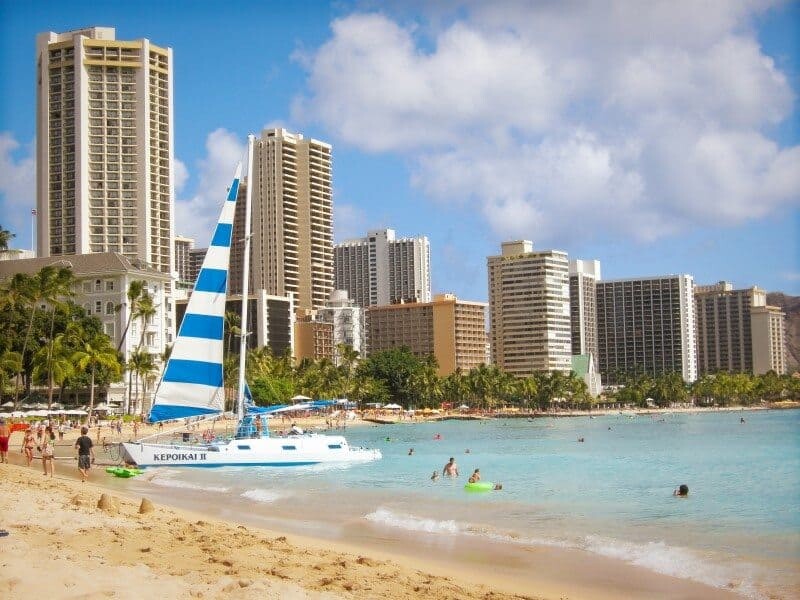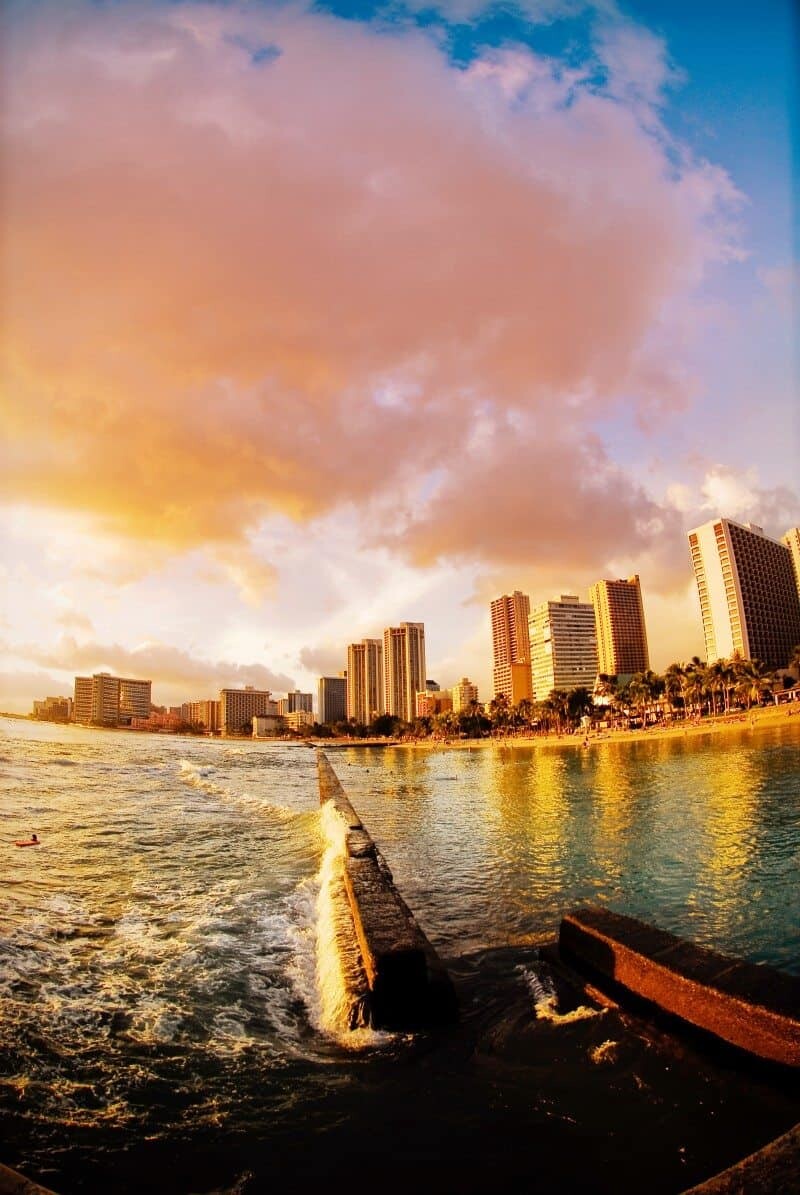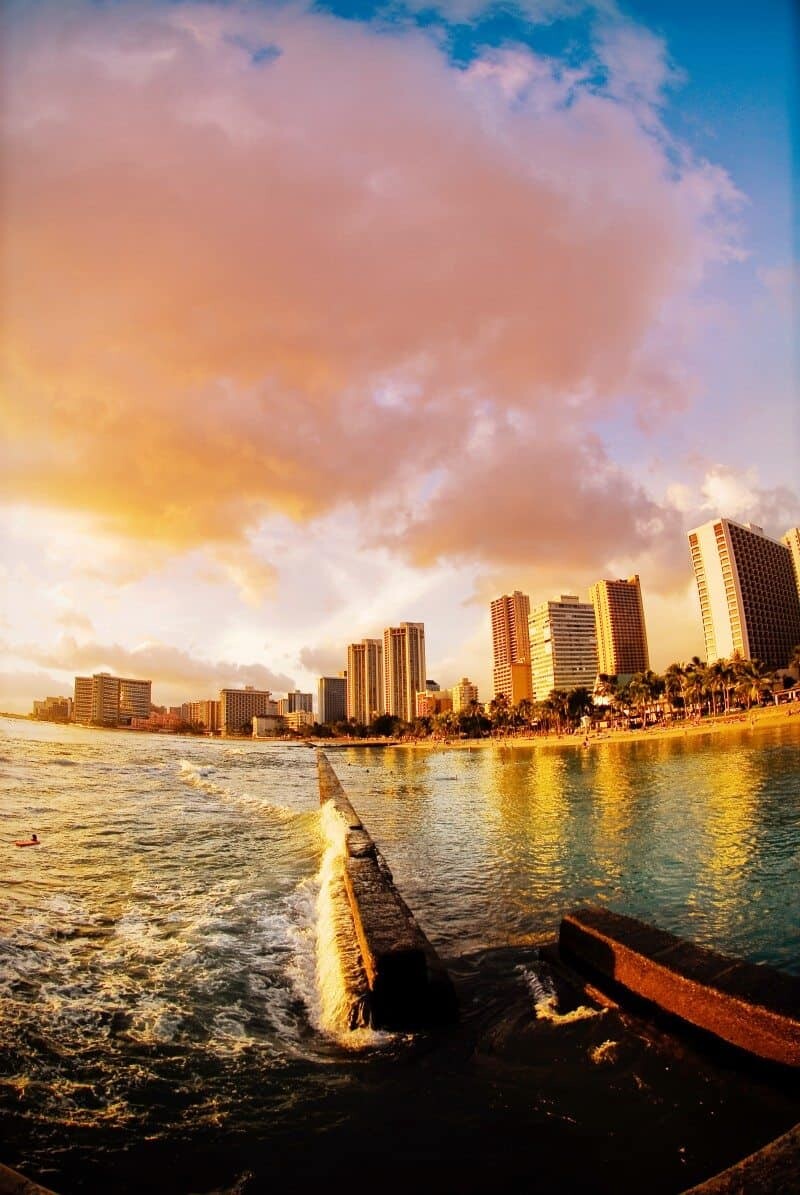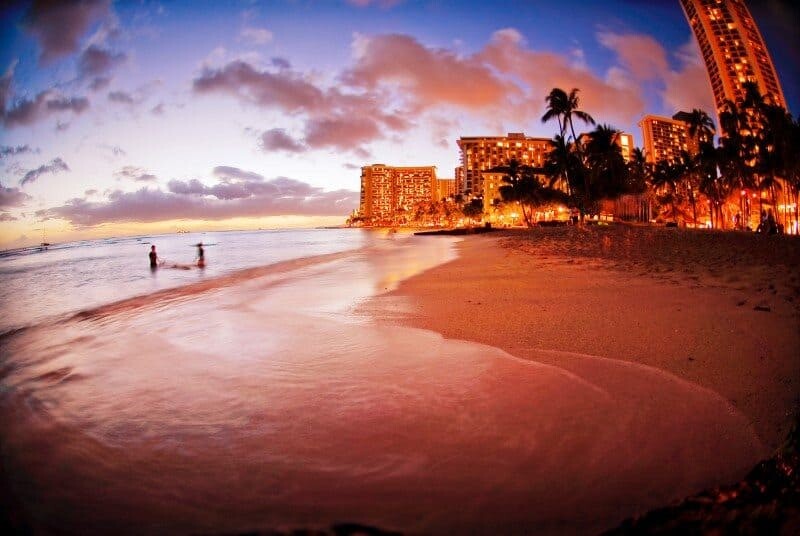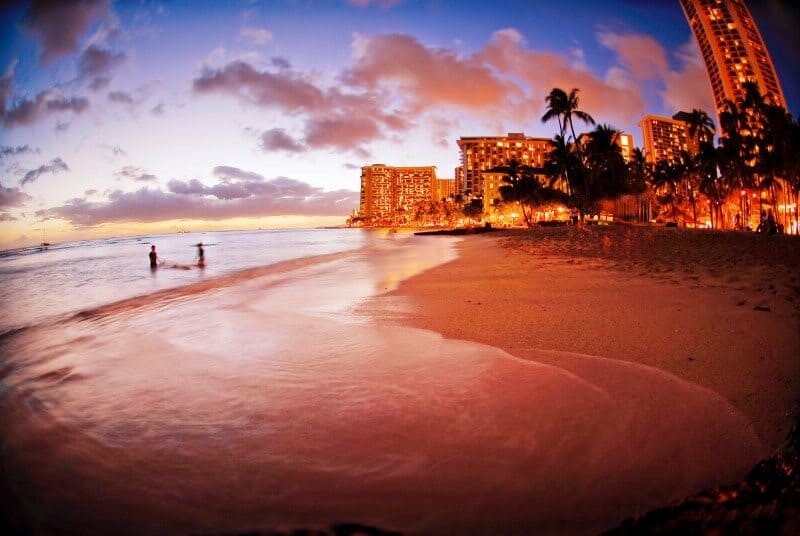 Diamond Head Crater Hike
Fancy climbing a volcano crater? This gem is the place to do it with 360 degree views across Waikiki and the Pacific Ocean. The hike up through the core of the crater on a hot day can be pretty tough but if you've lugged your camera gear up you will be rewarded in full. Paths and viewing platforms at the 760ft summit provide plenty of photography vantage points and you can spend as long as you like up the top provided you're out by the parks closing time of 6pm.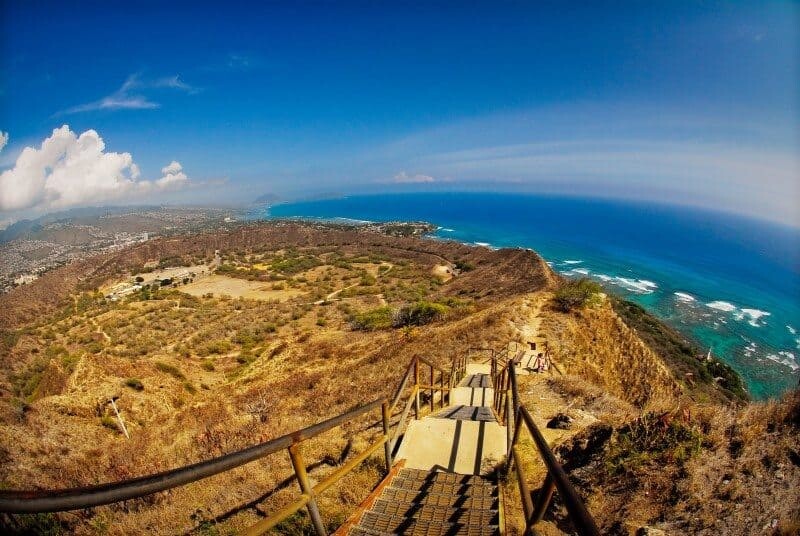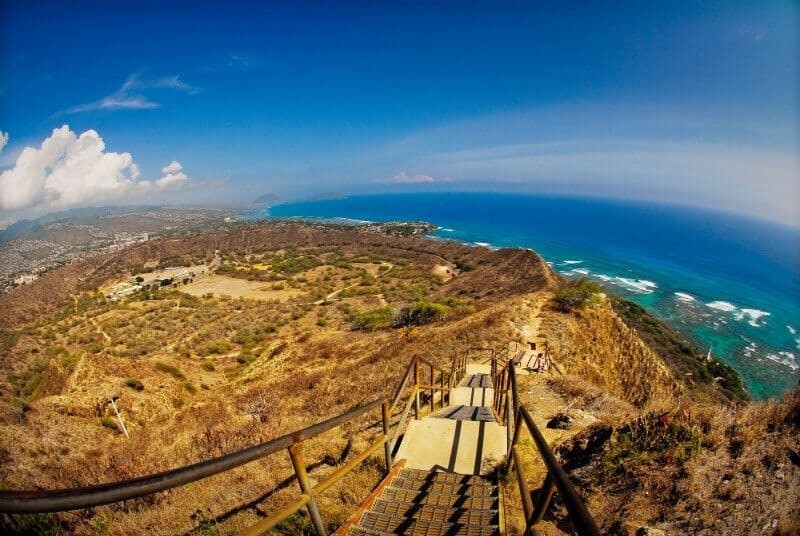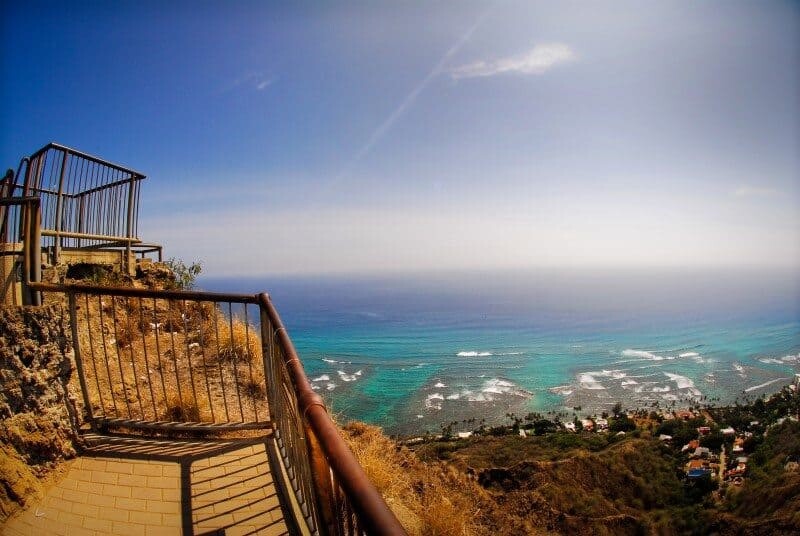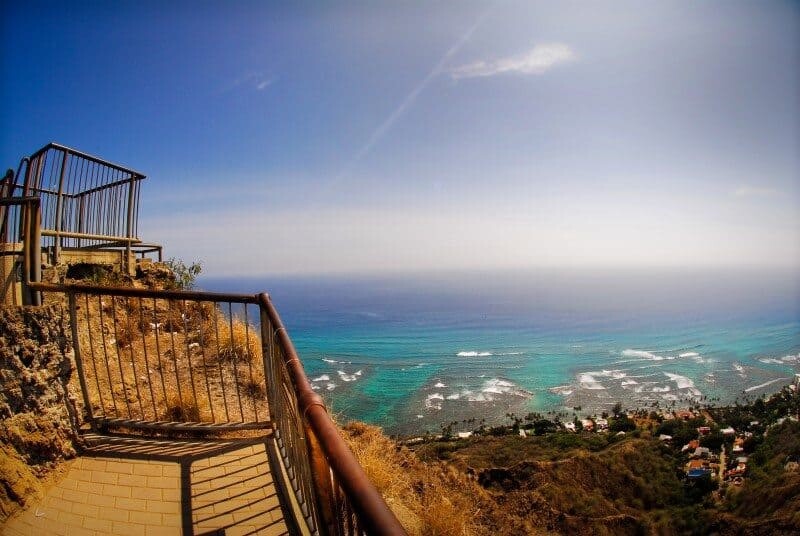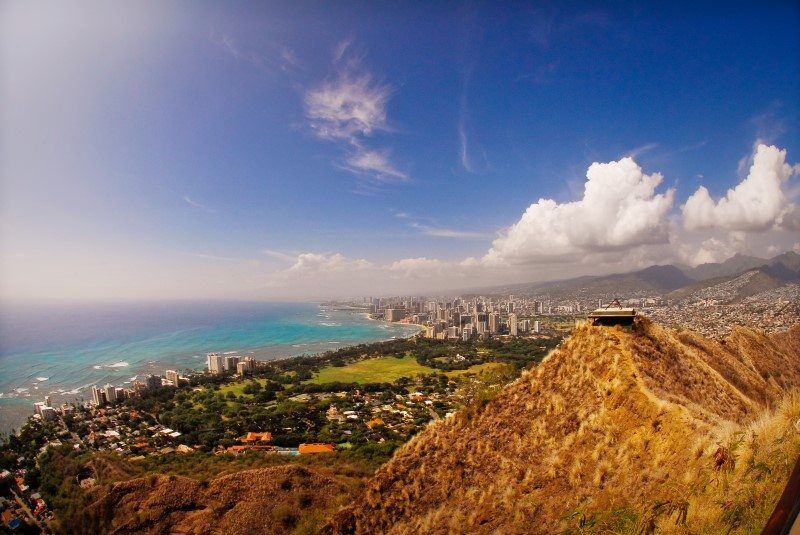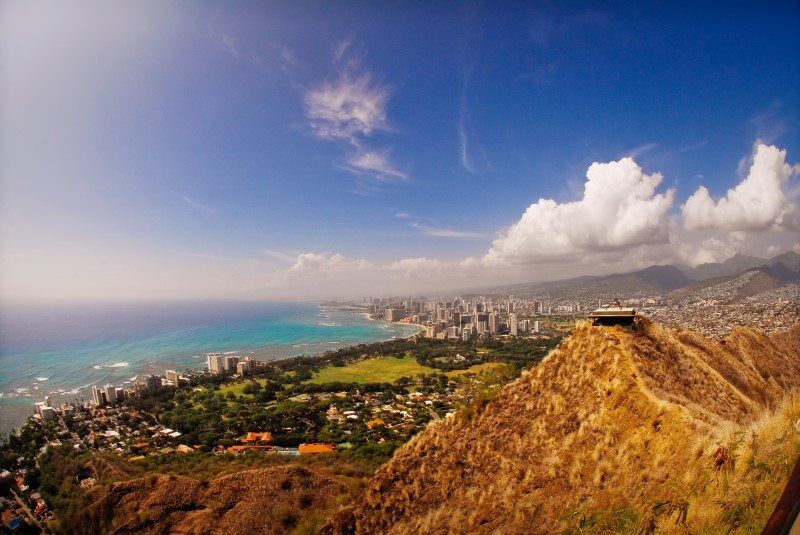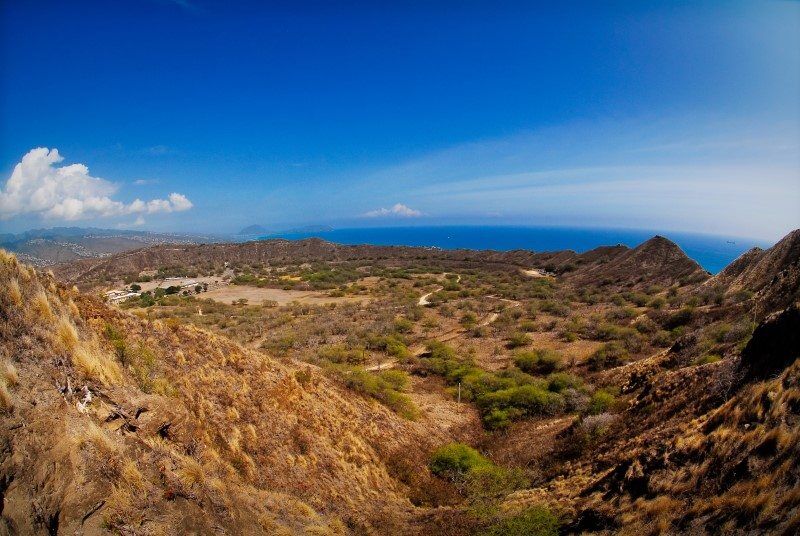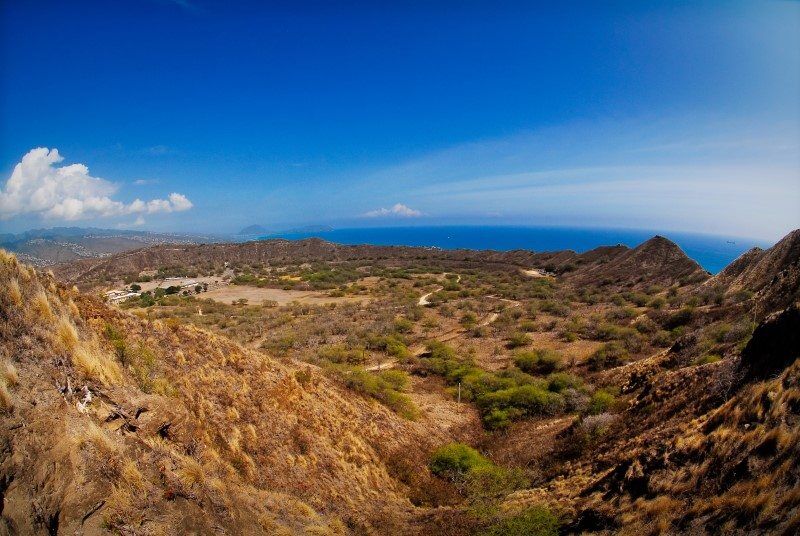 Turtle Bay
This little spot is right beside a pretty well known resort but it's ideal for photographing surfers catching the last light. Waves roll in around the point and you can sit on the rocks to try some slow shutter shots while you sip a fruity cocktail from Turtle Bay Resort. Photographing sunset surfers doesn't get more perfect than that!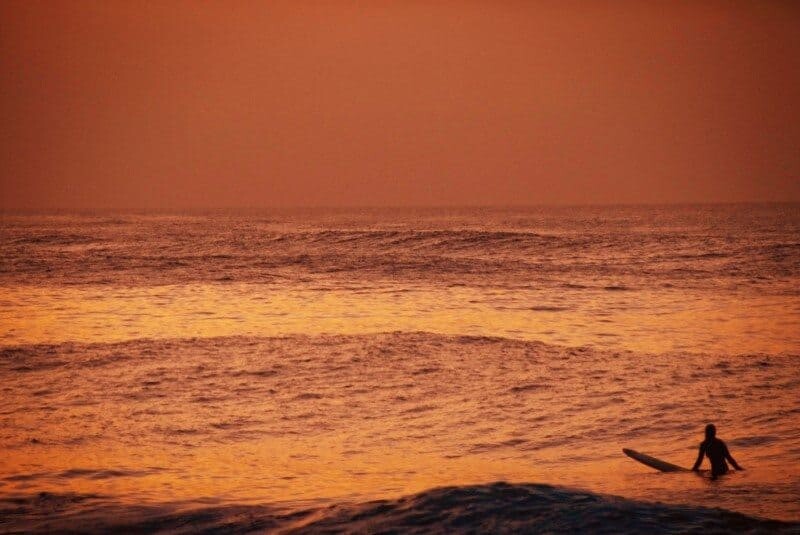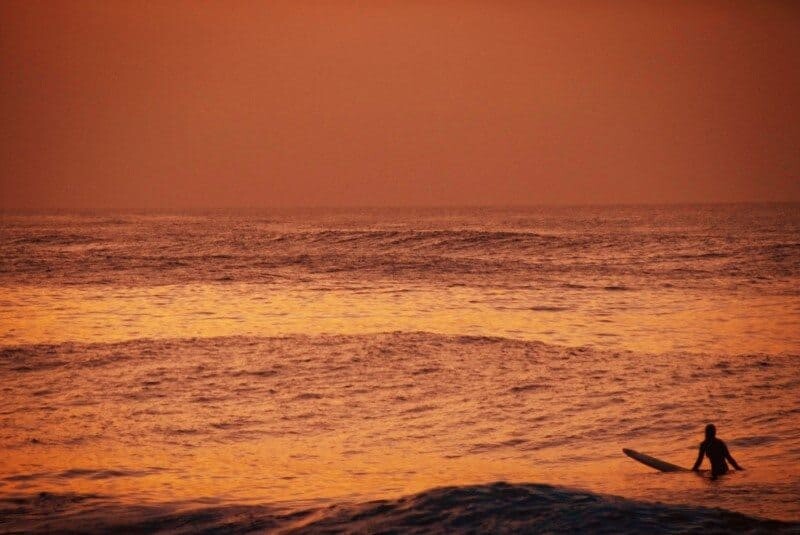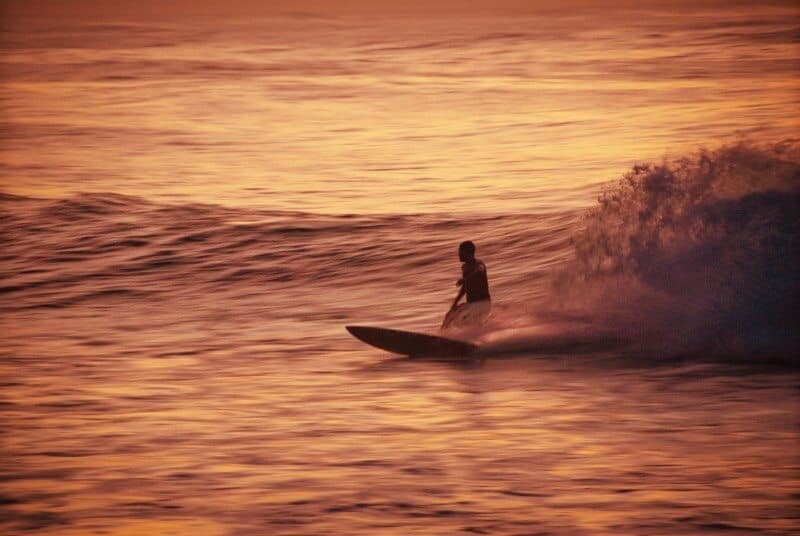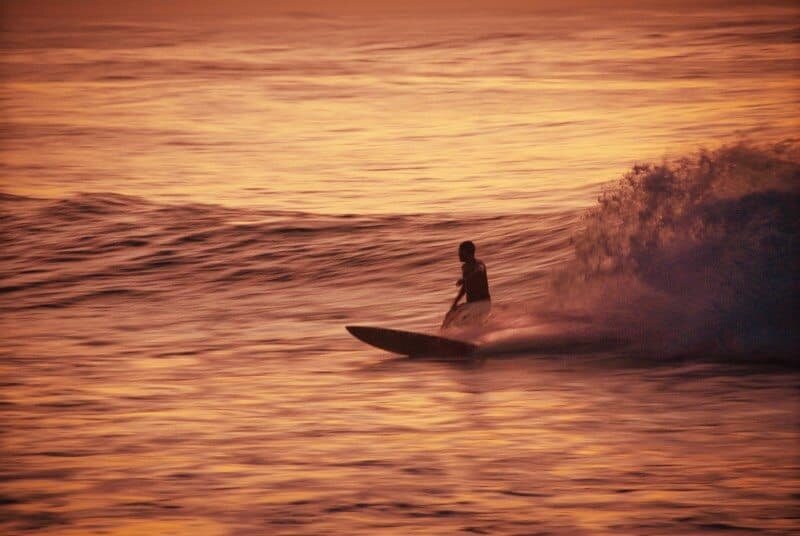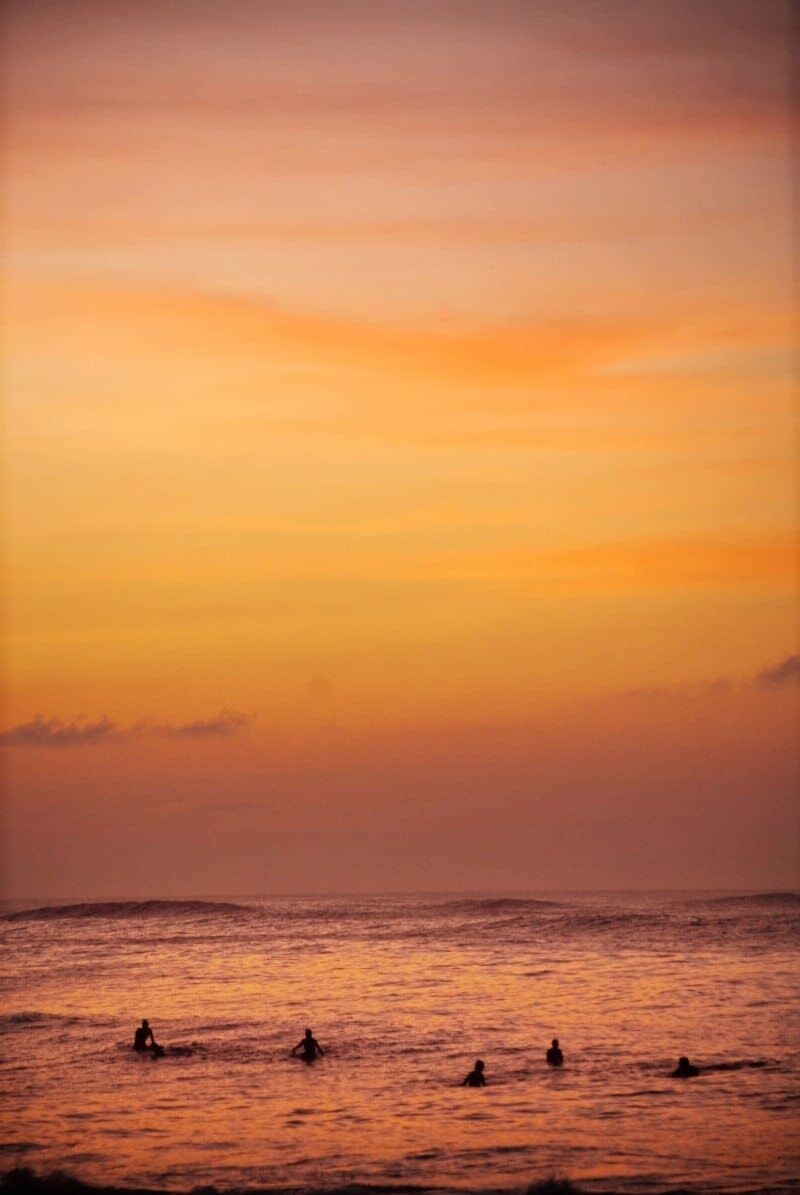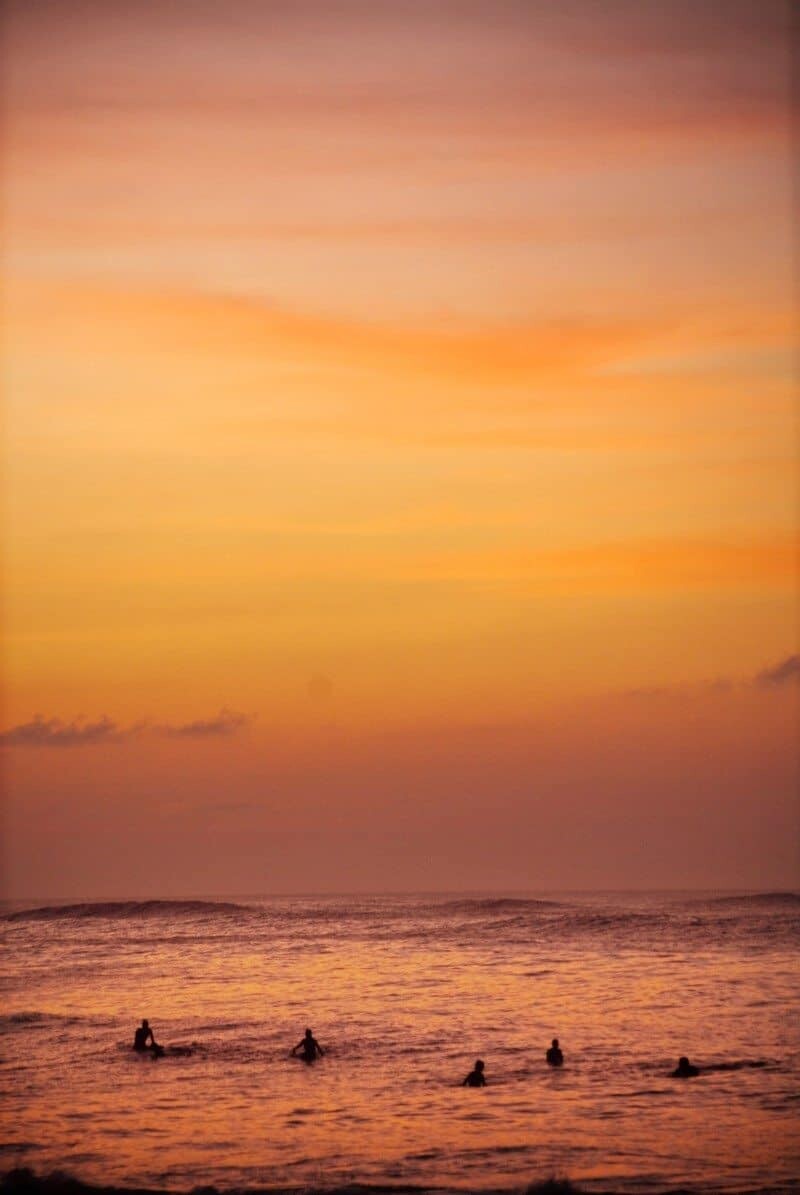 Kualoa Ranch
Jurassic Park. Enough said. Remember those incredible scenes of the dinosaurs running through the vallery bordered by epic mountain ranges…this is the spot! You'll find plenty of information once you arrive about tours on offer. We chose the 4WD tour but there were also Quad Bike tours and more to choose from.
Kualoa Region Park and Mokoli'l Island
Just in front of Kualoa Ranch is a pretty little beach front location with views across to Mokoli'l Island. Palms create a tropical frame to your photographs and there is plenty of parking and spaces to lay your towel on the beach.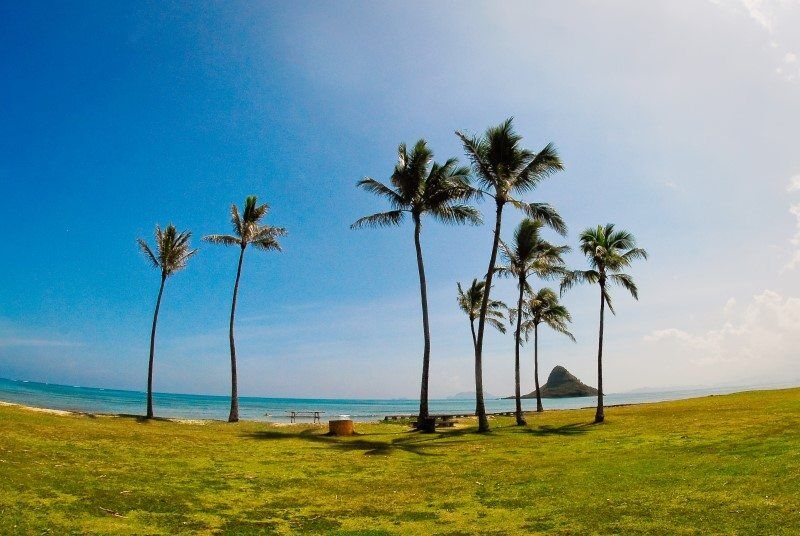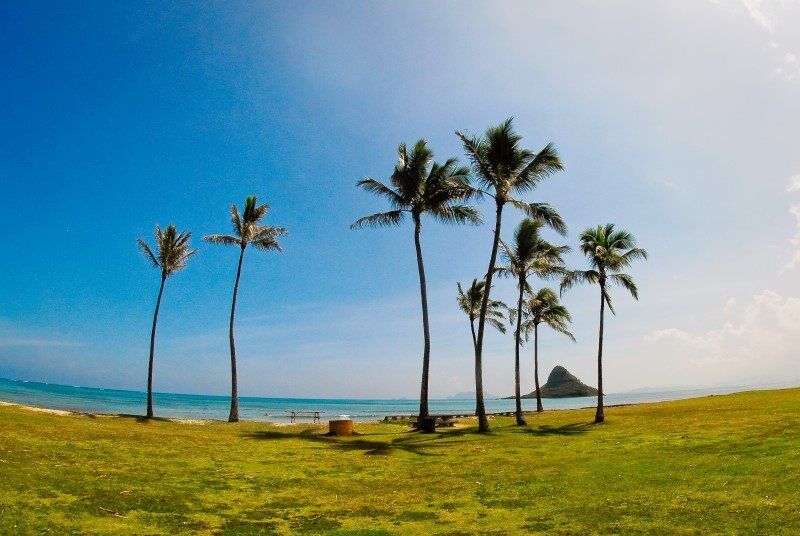 The Pineapple Plantations
Taking the inland route from Waikiki to the North Shore has you driving past endless fields of pineapples. You can stop at the Dole Plantation for some tasty treats or take a tour to capture some photos of the landscape dotted with plants.
Hanauma Bay
Known as 'the' place to snorkel on Oahu, I was a little disappointed with the marine life here. If you're planning to visit try and swim out a little deeper where the turtles roam and the clarity gets a tad better than closer to shore where the hundreds of other tourists are splashing around. Photography wise though, the view is hard to beat and well worth a trip here!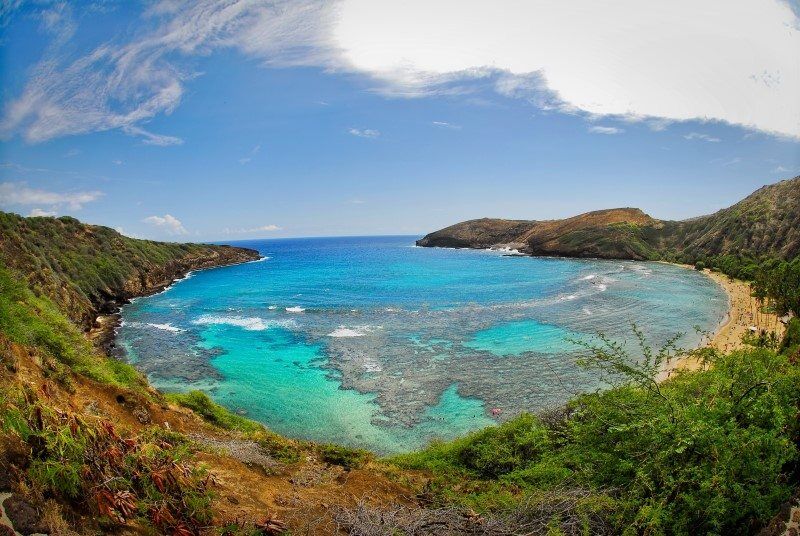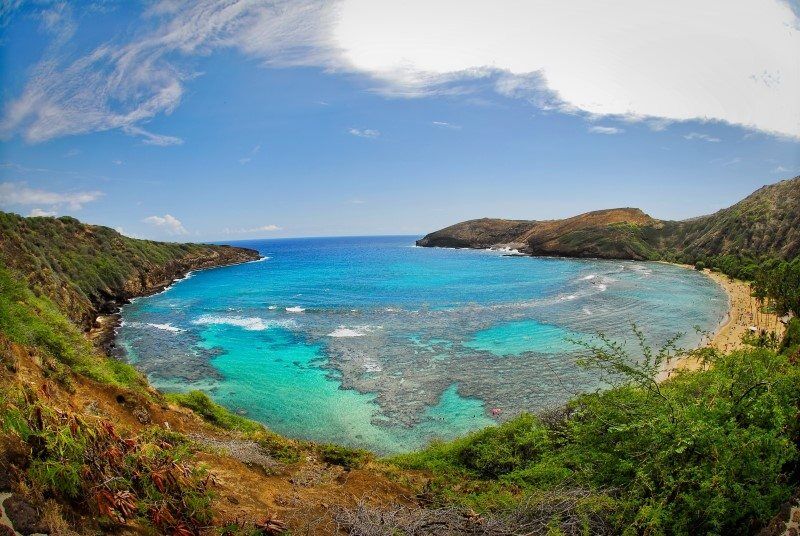 Sunset Beach and Pipeline
Hawaii and surfing, they go hand in hand. A trip to Oahu's North Shore is essential to photograph the beach scene and surfing lifestyle. Sunset Beach sits right beside the Kamehameha Highway and when the surf is pumping, you'll see it as you drive past. Then it's just a matter of finding a car park and walking back to soak up the action. Just to the west of Sunset Beach you'll find Pipeline too!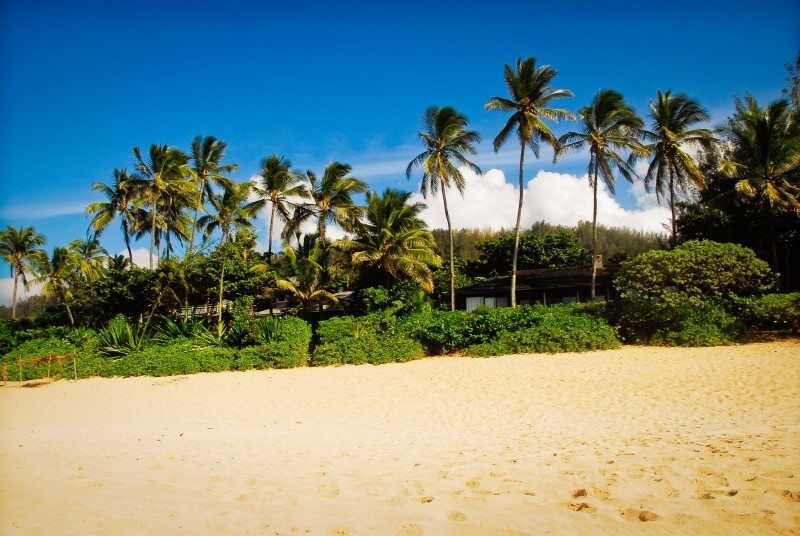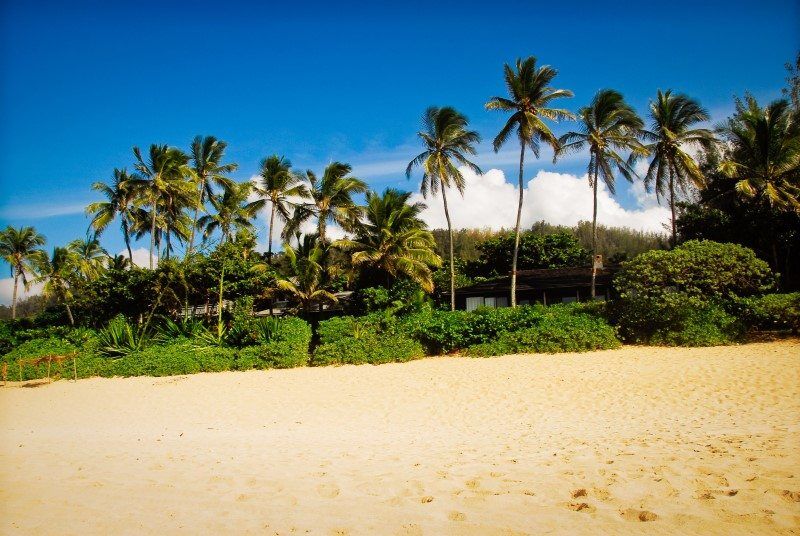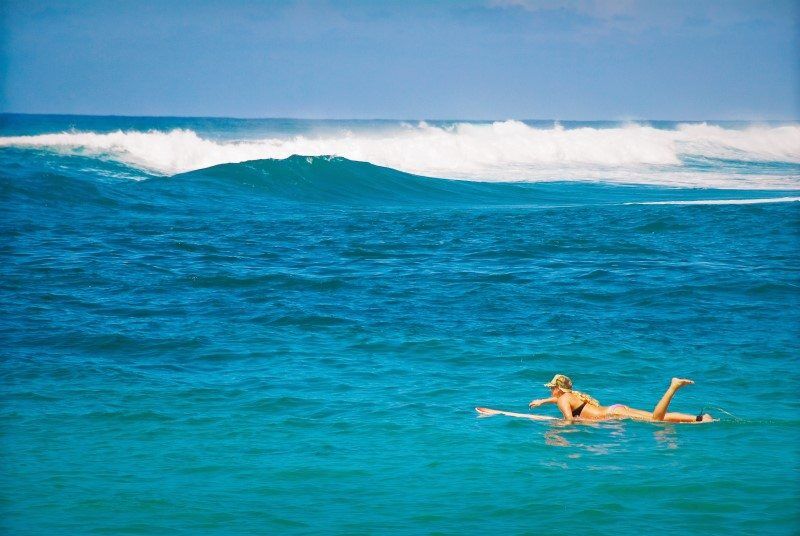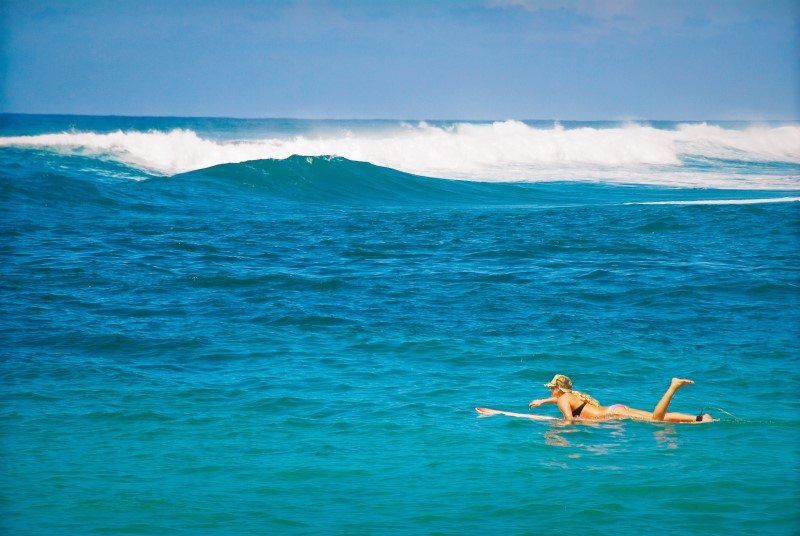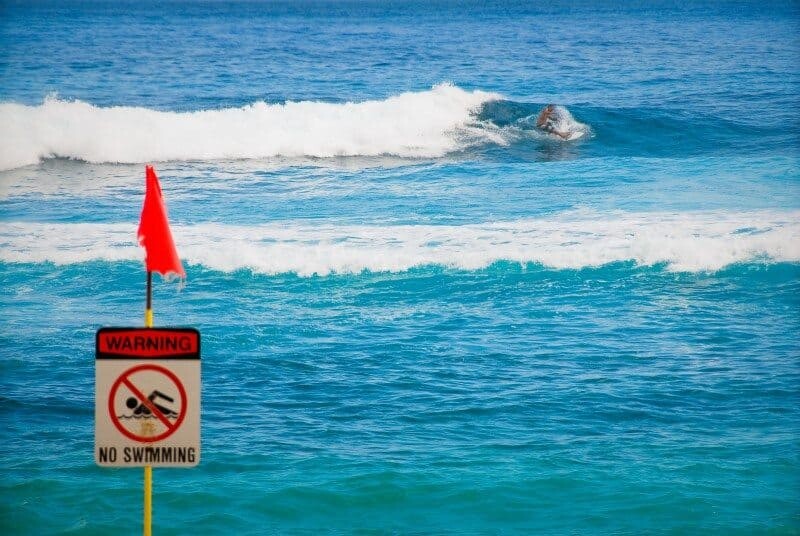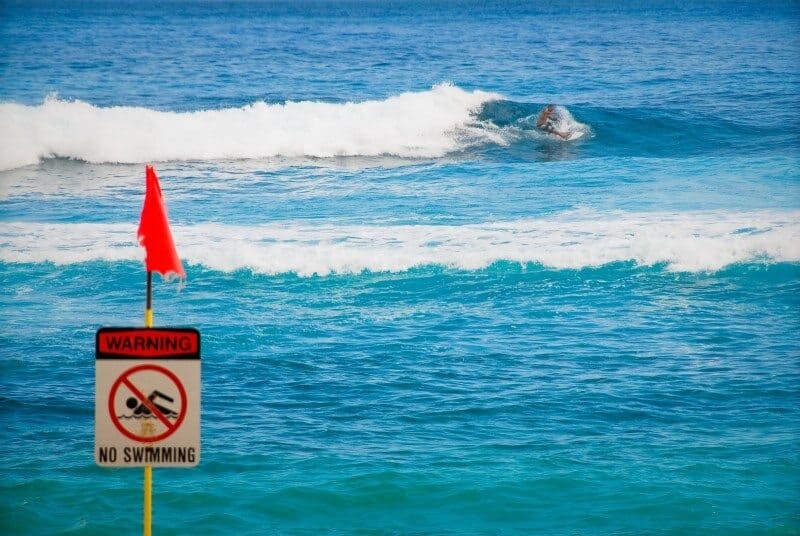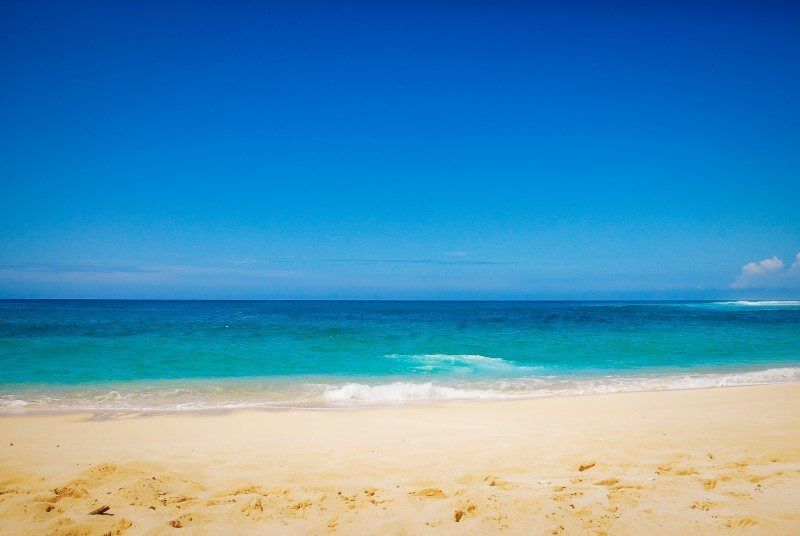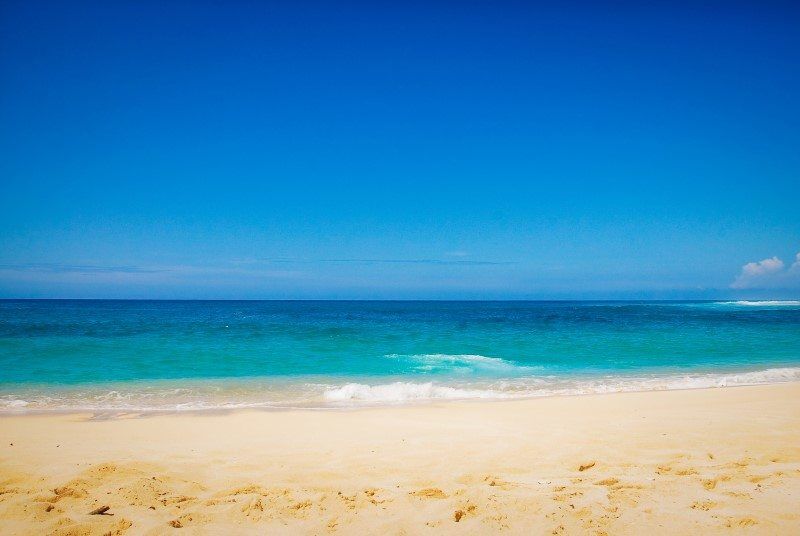 This list is by no means the only places to see so if you've got a photo location that's not noted here…let us all know in the comments below! Or, alternatively you can share your Hawaii shots on Instagram with the hashtag #thewanderinglens
Aloha!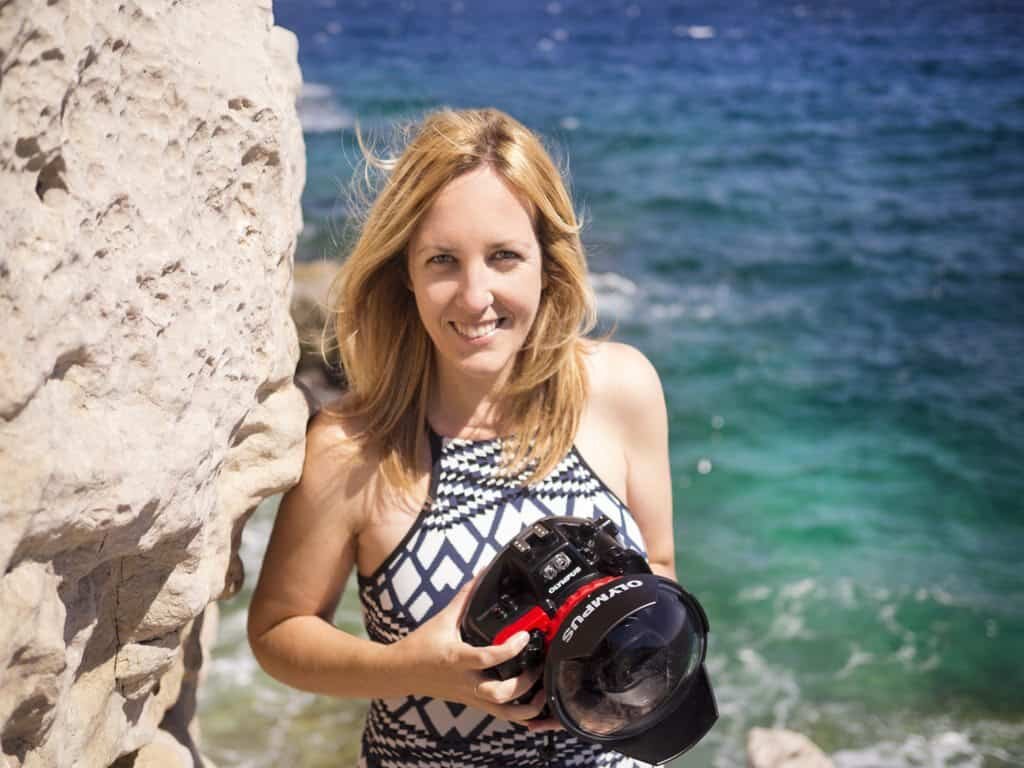 Hello! I'm the founder and photographer behind The Wandering Lens.
With 17+yrs experience as a professional travel and landscape photographer, all advice found on this site is from my personal experience on the road. I hope it's useful for your own travels and would love to hear in the comments about your trips and experiences around the world.