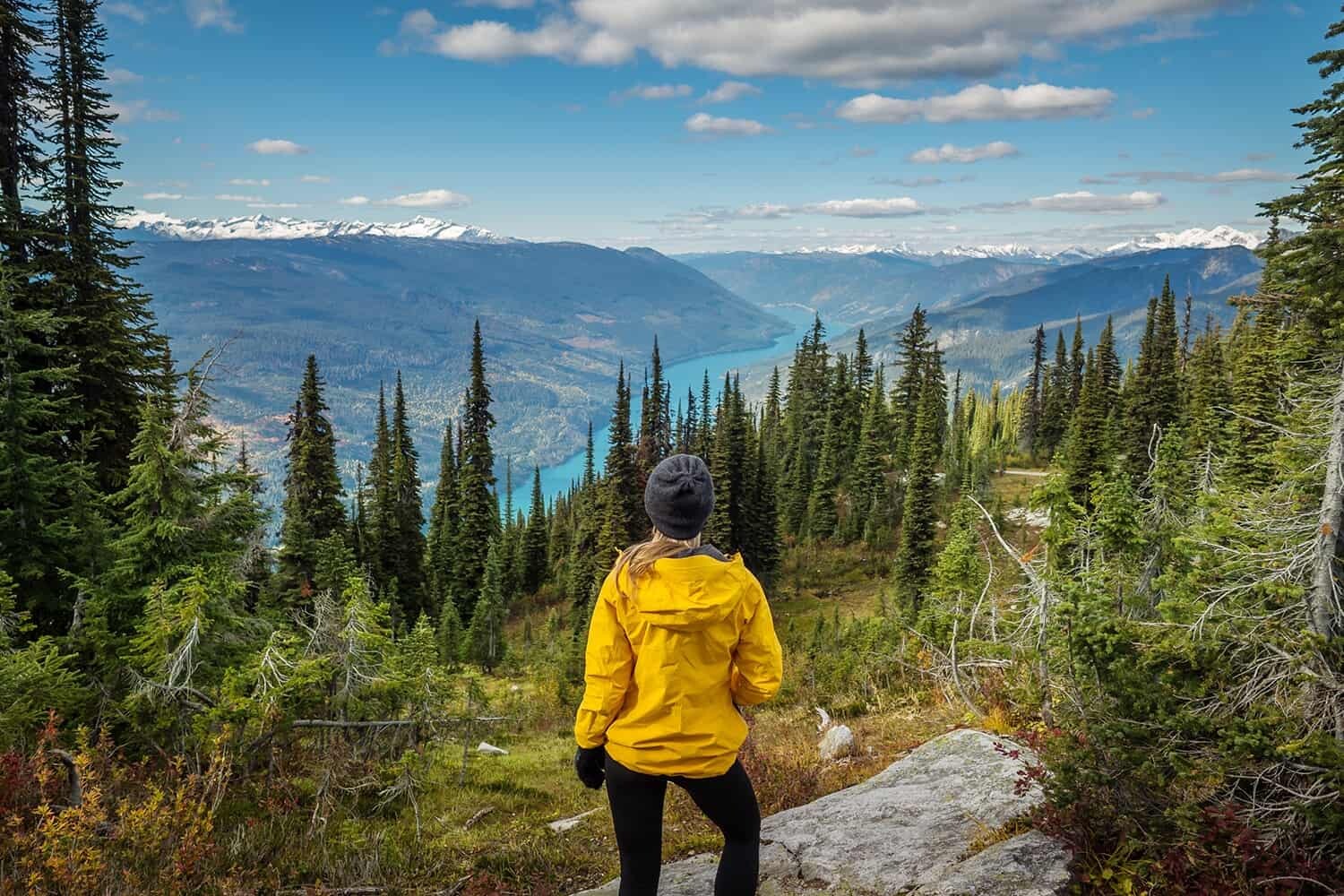 Your curated travel guide to Golden and Revelstoke, British Columbia.



Roam where the woods appear taller, the alpine views are uninterrupted, and the vibe is all about outdoor adventures. Welcome to the chilled-out national park corridor of the Canadian Rockies, the Kootenay Rockies.
Here you won't find the crowds of Banff and Jasper, instead, just a short drive west from Lake Louise through Yoho National Park will reveal a photogenic wilderness in British Columbia. There are hiking trails, ski fields, lakes and view-points around every corner. If you're visiting the Rockies, you need to allow for a few days to cross provinces and explore around Golden and Revelstoke, their small-town charm and nearby photography opportunities are hard to beat.
So, let me get started on proving why it's worth visiting by sharing some of the best photography locations and outdoor experiences you can have in and around Revelstoke and Golden! From walking with wolves to helicopter rides over mountain peaks, scenic lakes and seeing bears, below you'll find a map, then scroll down for further details on some of the photogenic highlights from my time in the region.
MAP: Photography Locations in and around Revelstoke + Golden.
Photogenic Experiences + Locations in Revelstoke + Golden, British Columbia…
Walk with Wolves on a Photography Hike
[hygge_icon icon="flag"] Coordinates – 51°24'48.9″N 117°00'36.5″W
It sounds a little too good to be true but you can actually walk with wolves in their natural environment and watch as they go about their wolfy business hunting and sniffing along river banks and through the forest. Located just outside Golden, Shelley and Casey Black have operated the Northern Lights Wildlife Wolf Centre since 2002 and work to educate the public to advocate and stimulate awareness about the importance of wolves in our environment.
The Wolf Pack at the centre currently consists of 8 wolves, all of which have different personalities and if you're a dog lover like me, you'll instantly be won over…especially once you see the wolf puppy photos! The photography hikes are left completely up to the wolves, if they're not feeling it, you won't walk very far but if they are, you'll be in for a real treat in witnessing what it's like to be part of their pack.
During my visit, we were able to talk a walk with Flora, a six-year-old female along the Blaeberry River. She rummaged through the bush, leapt across little rapids and provided plenty of photogenic moments just by being her gorgeous self in the wild. If you opt to do this experience, a guide will always be with you and you're welcome to take photos at any time, the only thing you need to avoid doing is getting in 'photographer crouch' mode, stay standing at all times so you're not seen as anything but friendly.
Read more about the Northern Lights Wildlife Wold Centre here.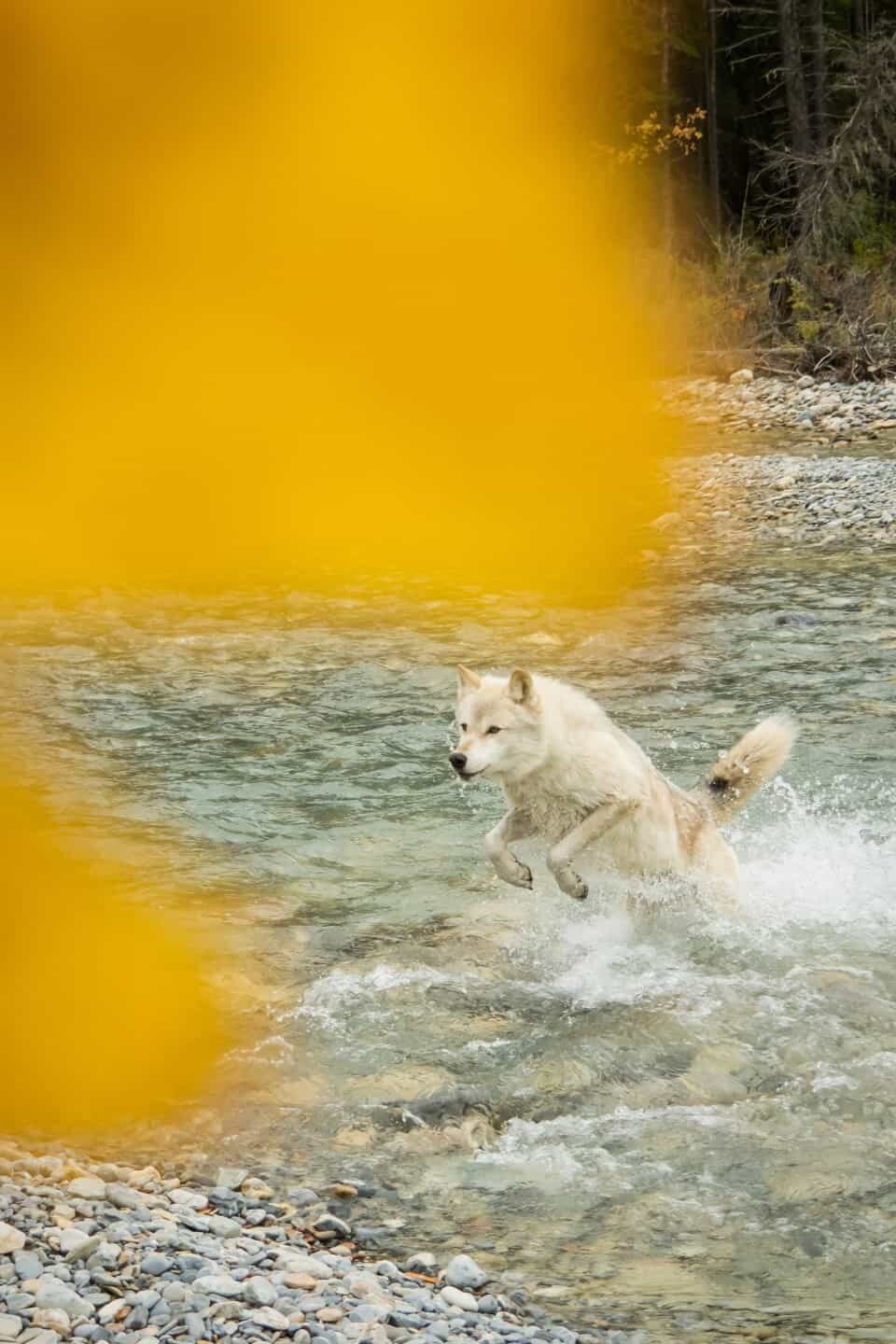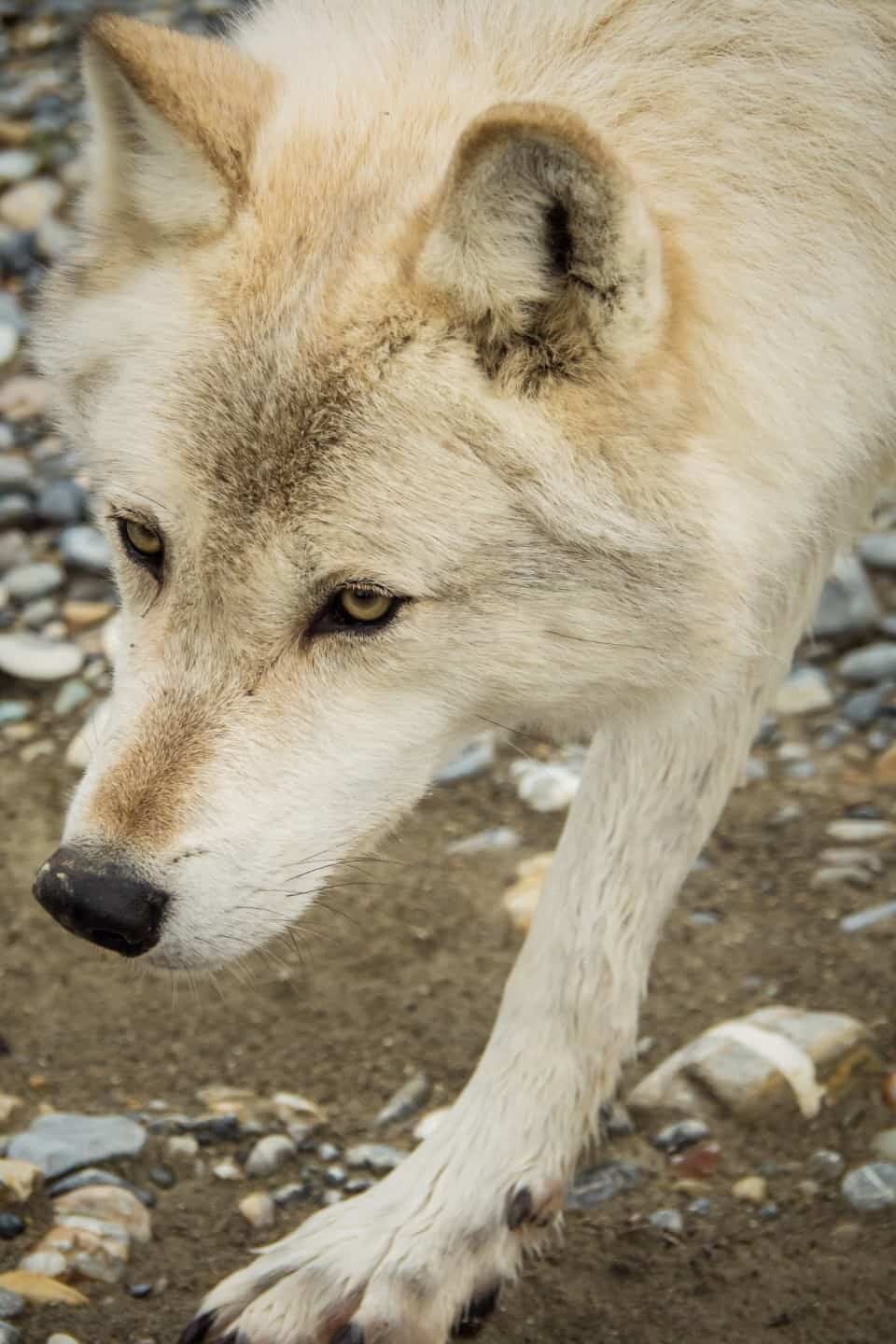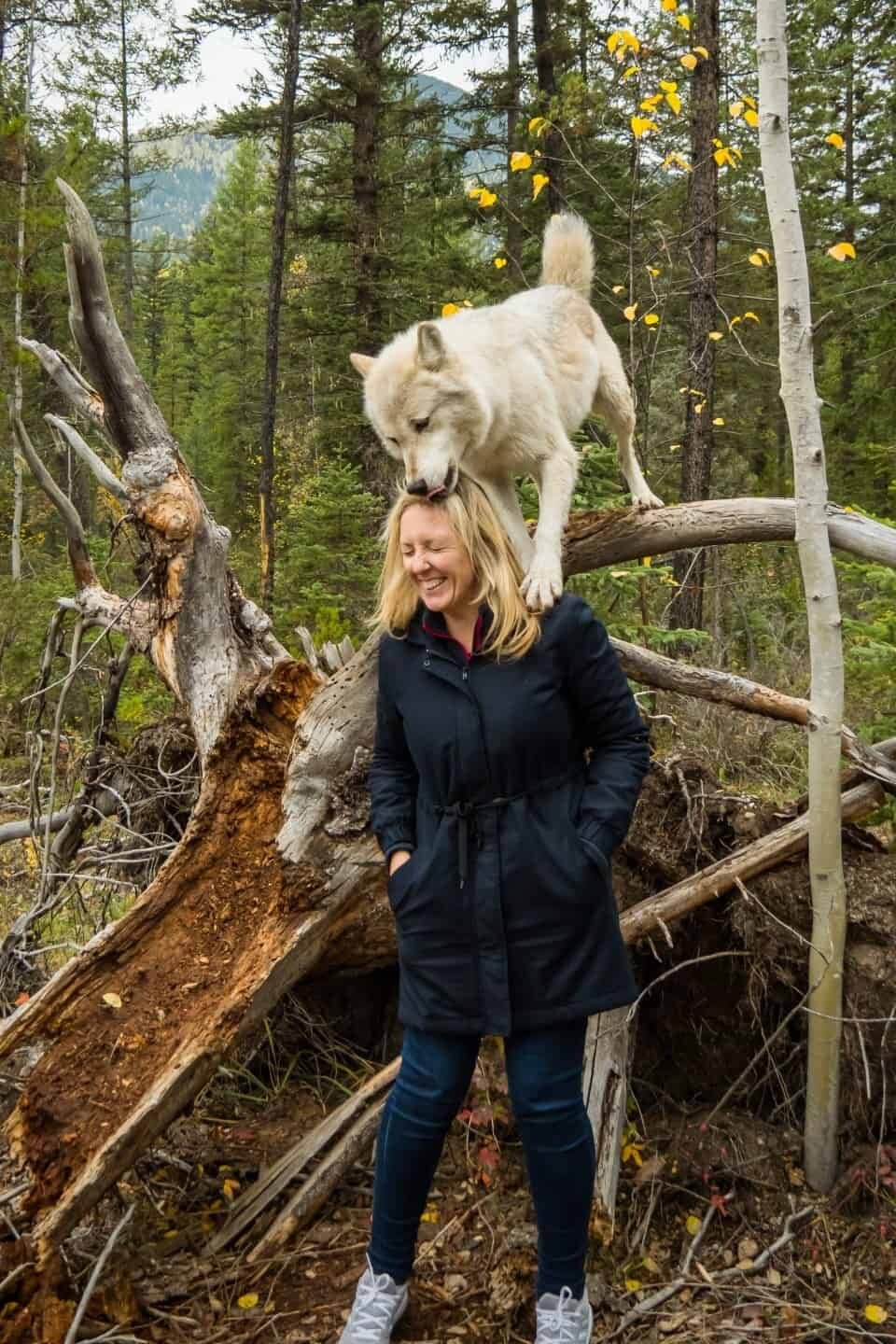 ---
Visit Golden
[hygge_icon icon="flag"] Coordinates – 51°17'53.0″N 116°57'48.8″W
With a name like Golden, and a social hashtag #GoldenRules, you've got to think that this little town is quite the shining star.
Spoiler alert, it is. If outdoor adventures and landscape photography are your thing, Golden is an ideal base to explore so much of what's appealing for people visiting Canada. With Yoho National Park to the east and Glacier National Park to the west, the town is surrounded by rugged peaks and has the photogenic Columbia River cruising right through the centre. For winter enthusiasts there's the Kicking Horse Mountain Resort plus the chance to get amongst the snow-globesque scenery and snow shoe, snowboard, ski or snowmobile.
If, like me, you're visiting in the autumn/fall (Sept-Nov), the town is covered in golden tones offering the perfect chance to hike and photograph the vibrant foliage. There's river rafting, horseback riding, canoeing and even sky diving if you want go all out for the best views as you plummet back to earth.
Read more about photogenic experiences in and around Golden at the Tourism Golden website.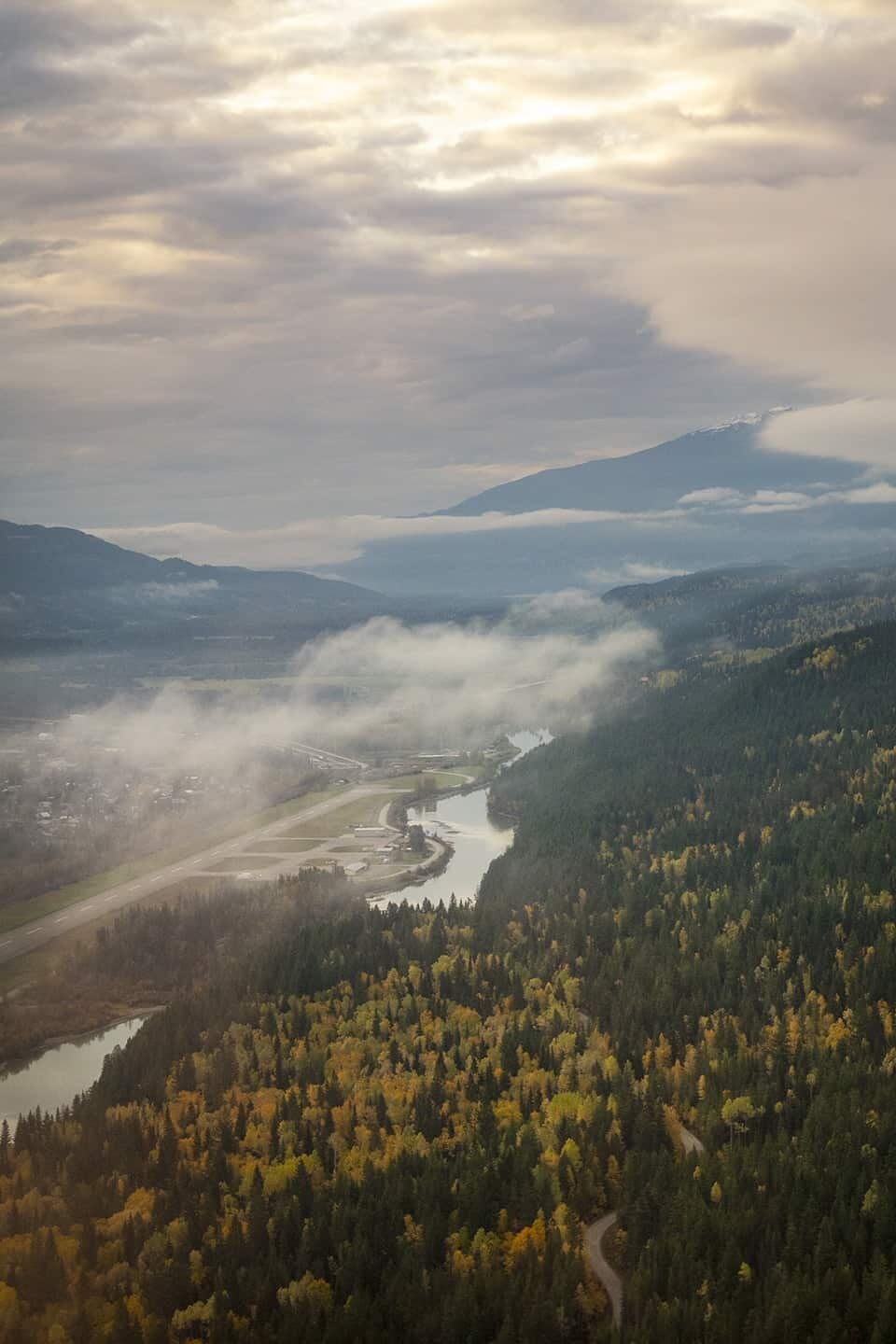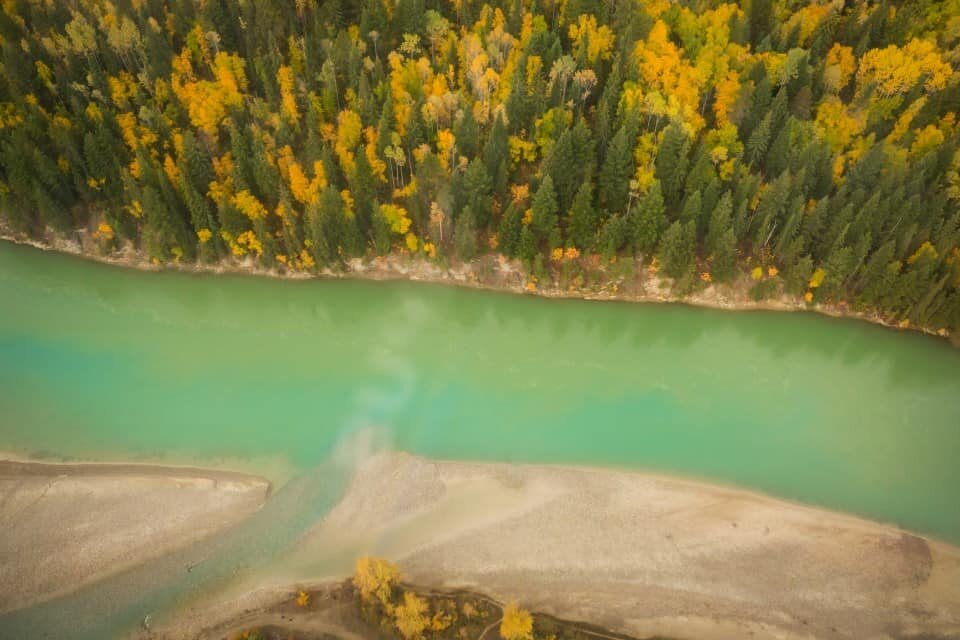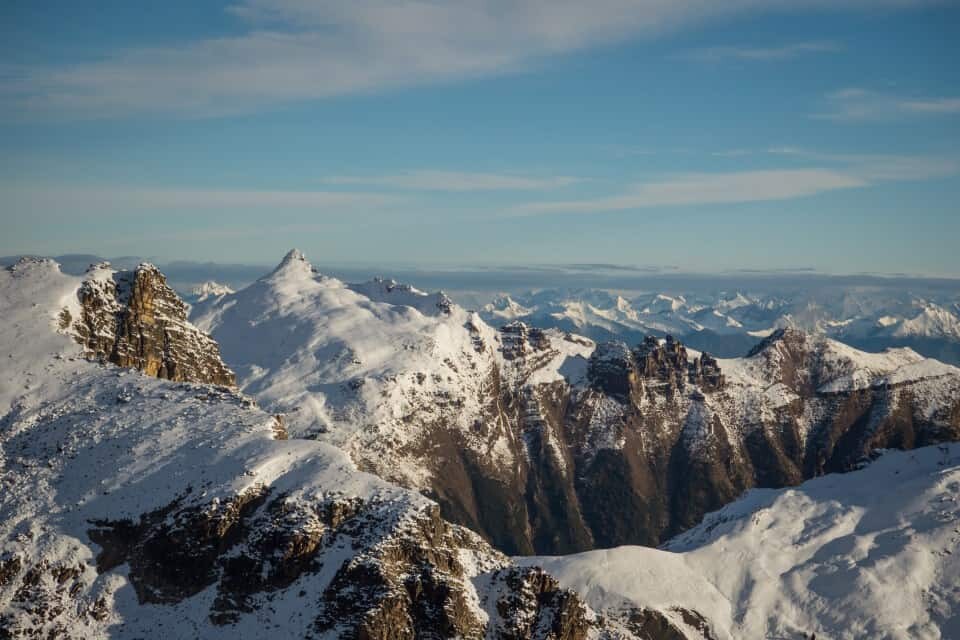 ---
Stay at Purcell Mountain Lodge
[hygge_icon icon="flag"] Coordinates – 51°15'39.1″N 117°18'56.6″W
I'll be publishing a separate 'Visual Hotel Review' about this place shortly but couldn't write a guide to the region without mentioning this hidden gem. Staying at Purcell Mountain Lodge, where you're woken by sun splashing colour across the surrounding peaks and can sit by the fire at night, ducking in and out of the warmth to capture long exposures of the stars, is one of the best photography experiences I've ever had.
Accessible by fifteen-minute helicopter ride, Purcell Mountain Lodge is perched at 2200 meters (7200") amidst the slopes of Bald Mountain in the northern Purcell Mountains. Operating since 1990, it's a backcountry lodge but not the 'roughing it' kind, it's all about luxury within these wooden walls.
From the lodge you can ski in winter or hike in summer, be sure to keep an eye out for bears as they roam in the nearby meadows or simply take a book and spend you days staring at the view. One view from the lodge took my breath away, that of Sir Donald. From one of the rooms you have a magnificent view at sunrise, alternatively it's just a short hike up the hill to see Sir Donald rise above the Illecillewaet River.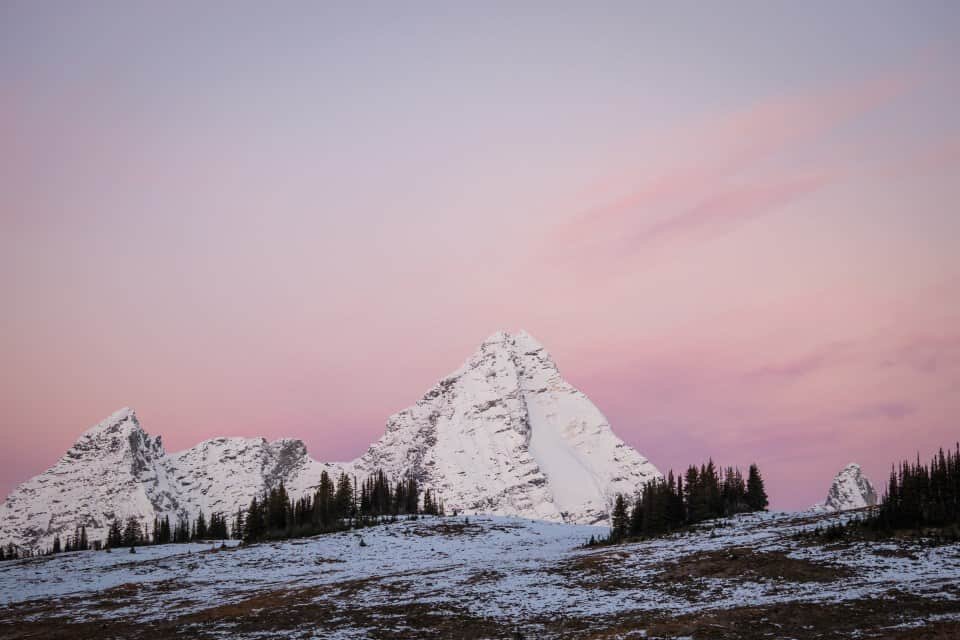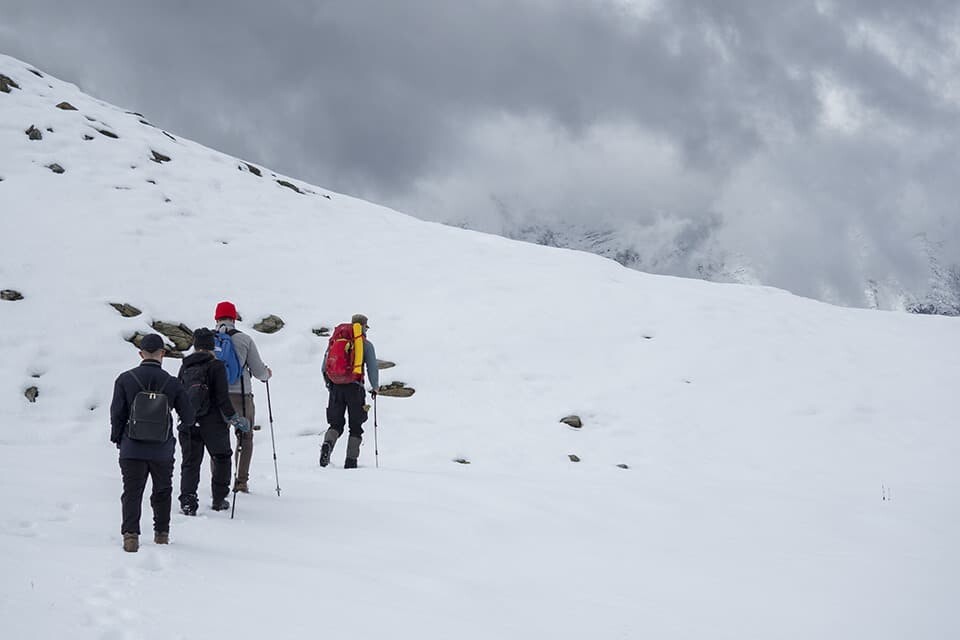 ---
Hike near Rogers Pass National Historic Site
[hygge_icon icon="flag"] Coordinates – 51°15'34.2″N 117°29'24.1″W
Stretch your legs between Golden and Revelstoke with a wander to the ruins of Glacier House, a once luxurious mountaineering resort run by the Canadian Pacific Railway from 1887-1925. Back then you reached the site by horse and carriage, now you can follow a trail that winds towards a 'Meeting of the Waters', a waterfall wonder where Asulkan Brook flows into the Illecillewaet River.
The cascades will keep you busy capturing long exposures as the water gushes over smooth stones and fallen logs. As you're hiking the trail, keep an eye out for little details like moss, toad stools and of course any wildlife that might be also taking a little stroll through the national park.
For more details on the hiking trails at Rogers Pass, stop in at the Rogers Pass National Historic Site Visitor Centre which you'll find along the Trans Canada Highway.
Read more – How to Make Water Dance with Long Exposures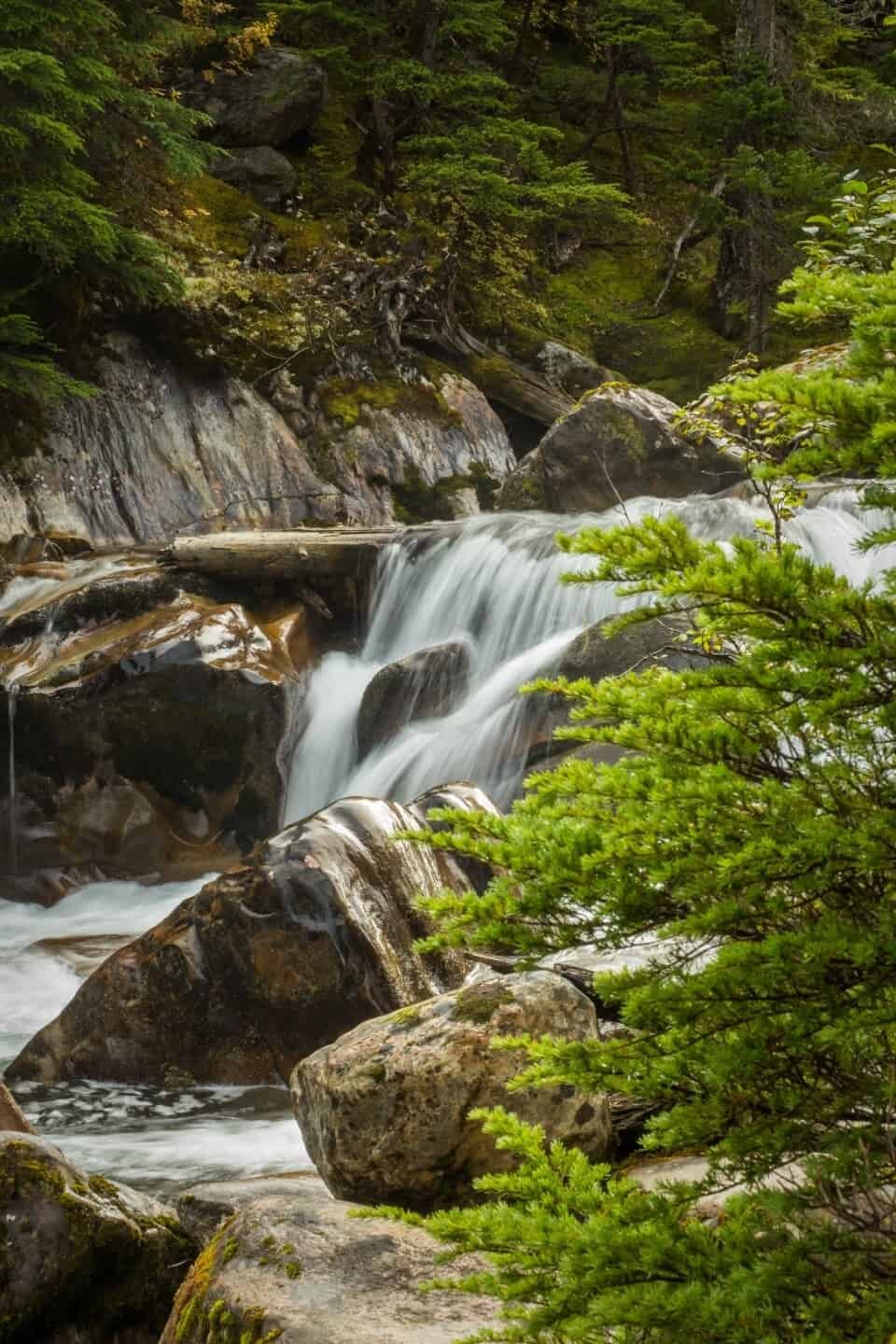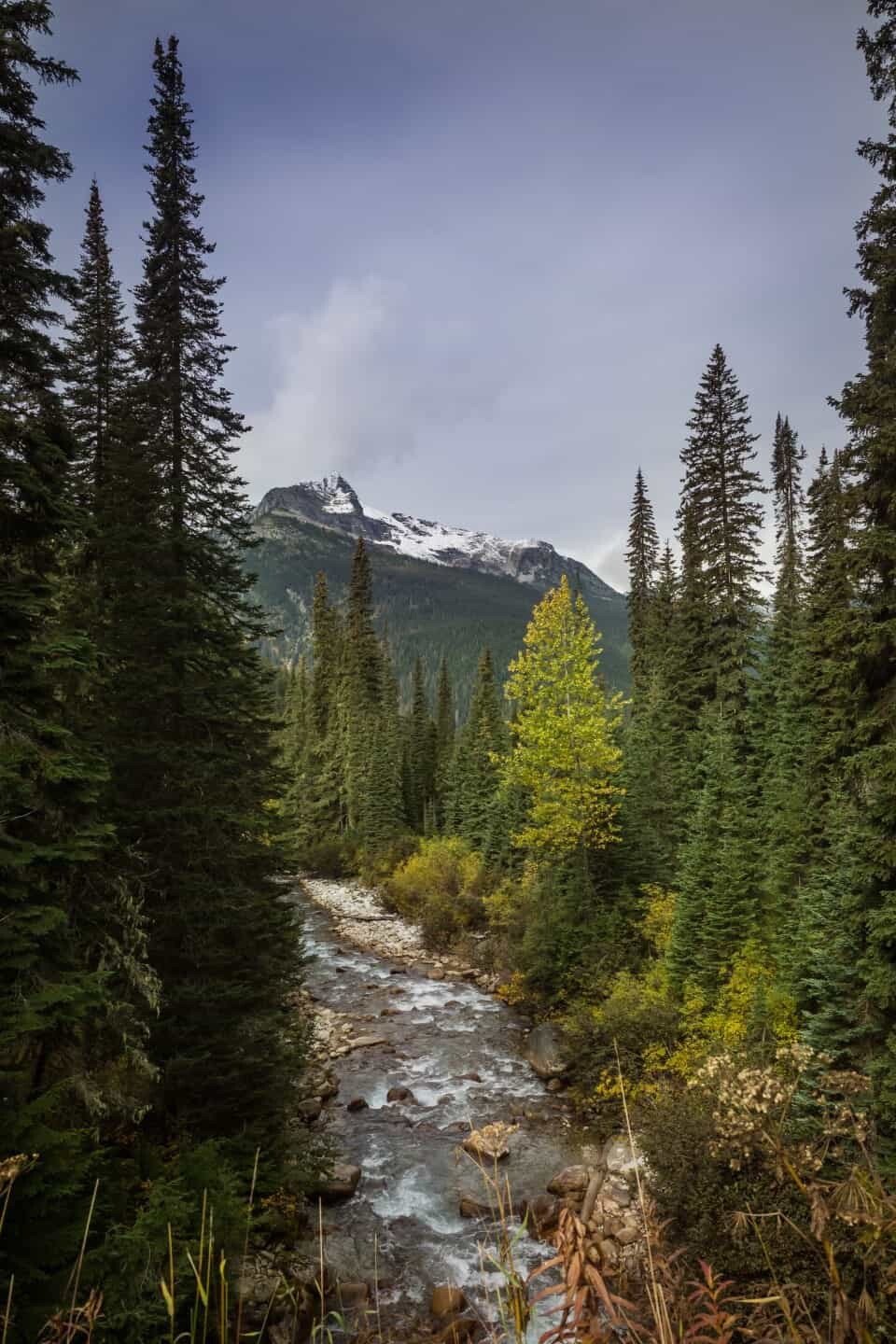 ---
Explore the Beauty of Revelstoke
[hygge_icon icon="flag"] Coordinates – 50.998807, -118.194739
Exuding cute, country charm, Revelstoke is a colourful little hub that's the kind of place you never want to leave. While I was lucky enough to see the town bathed in autumn colours, I can only imagine how stunning it looks in a winter coat or surrounded by wildflowers in summer. It has the potential to be photogenic regardless of season!
If you're a fan of the Hallmark Channel, the town is so pretty that it regularly features as a filming location for new movies! All I could think as I wandered down MacKenzie Avenue with its vibrant yet historic facades was just how much it reminded me of Stars Hollow from Gilmore Girls…yes, I revealed my secret teenage obsession.
Enough of the television chat though, Revelstoke is one of the best places in Canada to base yourself for some serious outdoor adventures. There's endless hiking trails, Lake Revelstoke and Mount Revelstoke (both mentioned elsewhere in this guide) and then there's Revelstoke Mountain Resort where you can ski the slopes of Mount MacKenzie in winter, or like me, scream your way down the Pipe Mountain Coaster in the warmer months. *We even saw a bear right below our gondola at Revelstoke Mountain Resort so keep your eyes peeled!
If you're in town on a Saturday, there's the Revelstoke Farm & Craft Market to get lost in too! For other events and activities, take a peek at the See Revelstoke website.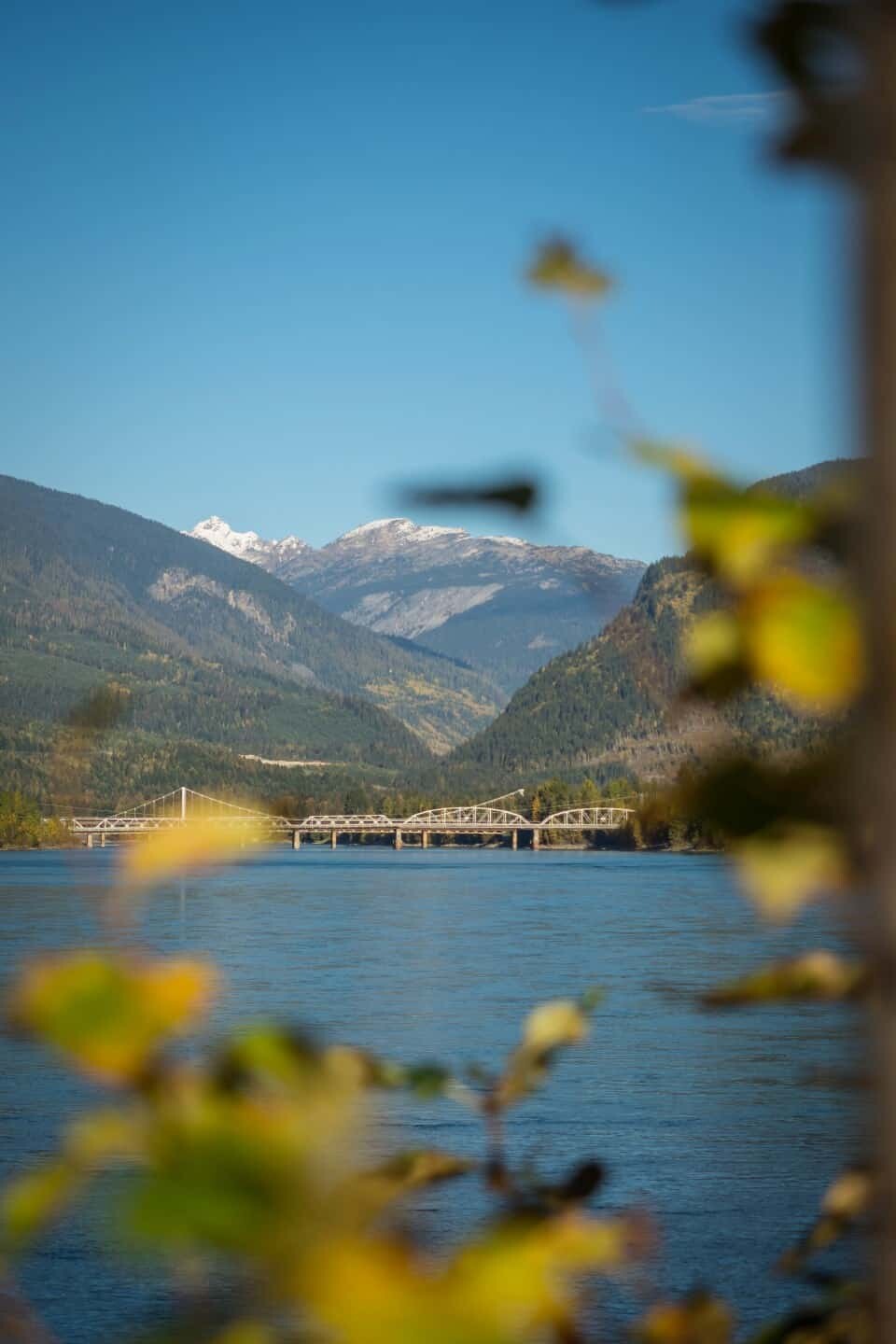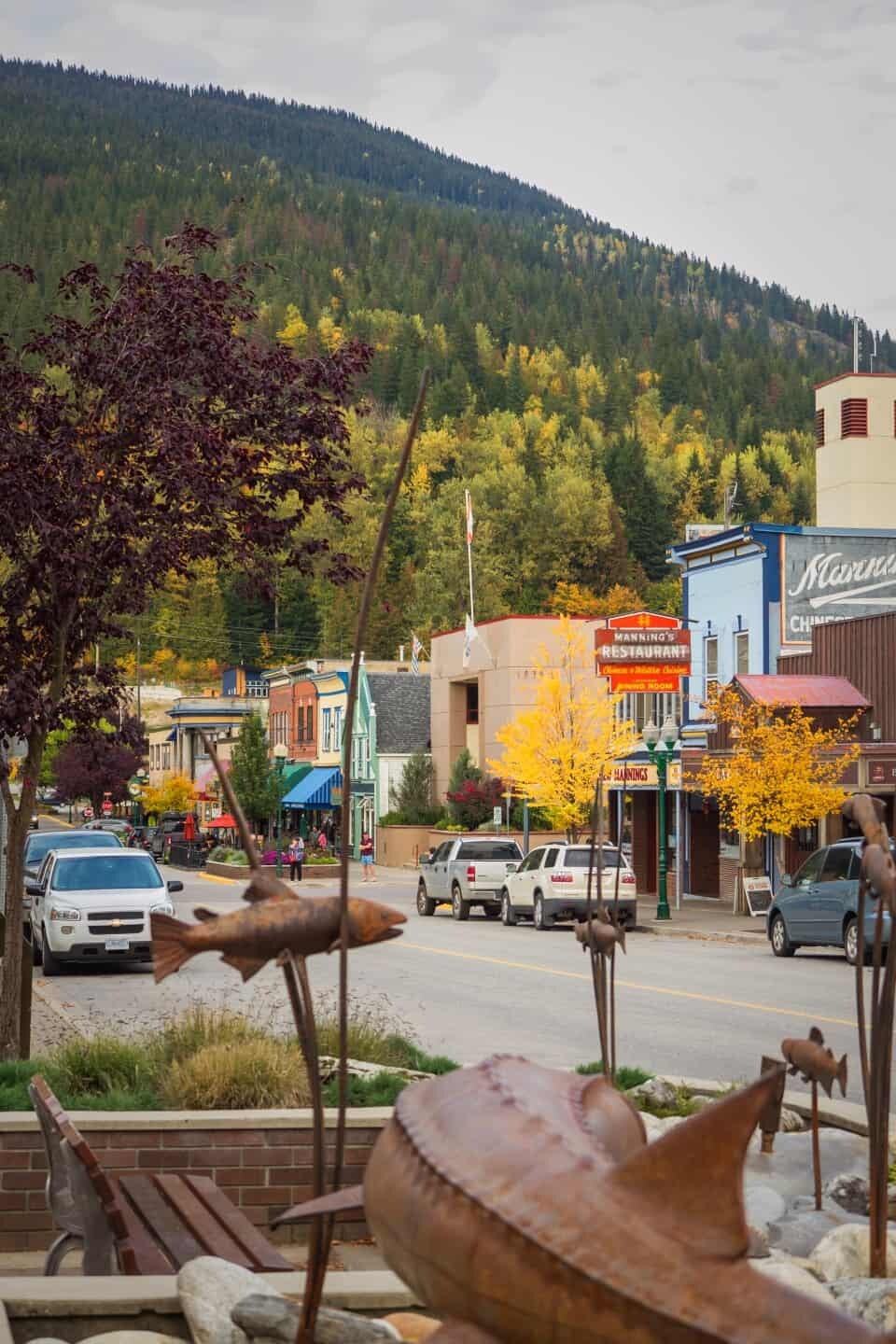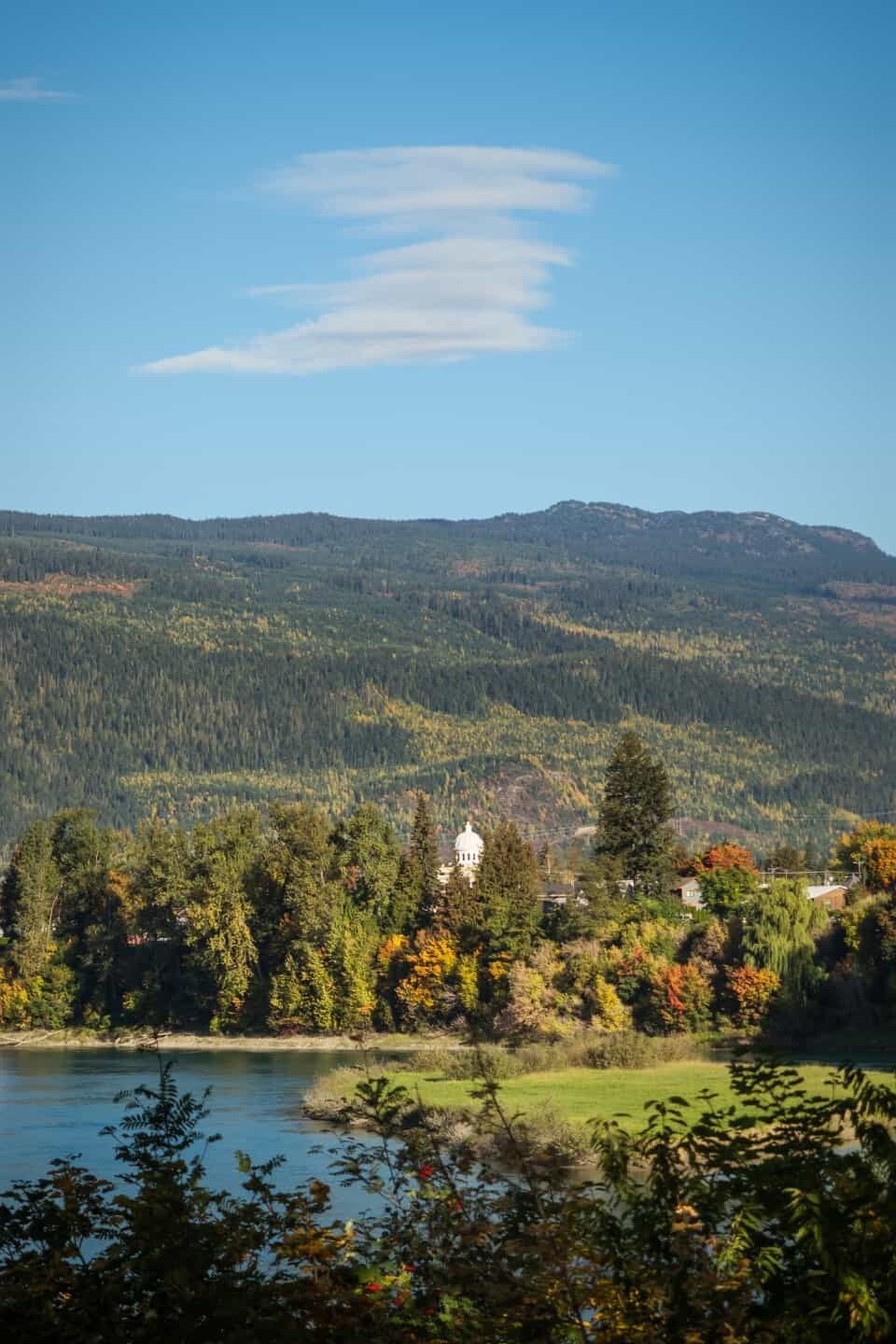 ---
Revelstoke Mountain Resort
[hygge_icon icon="flag"] Coordinates – 50°57'29.6″N 118°09'48.6″W
Let's expand on what I mentioned in the previous section with a little bit more information about Revelstoke Mountain Resort. Ski season here would be crazy cool, whizz down slopes with views over Upper Arrow Lake, the town of Revelstoke and off into the far alpine wilderness. With a host of amazing restaurants and casual atmosphere, it's not only buzzing in winter but hikers flock here in the summer and the shoulder seasons too.
If you're visiting outside of winter you may as well buy a ticket and let that mountain air fly through your hair as you zoom down the Pipe Mountain Coaster. After you've taken your photos at the top, get down a little faster by flying at speeds of up to 42km/hr…yep, it's speedy! So speedy that the face I was pulling on the token activity photo was a mix of fear and surprise…like when you're about to get hit by a bird and can't get out of the way perhaps!? My tip is to buy multiple tickets so you can be a cautious wimp on the first trip, then a rollercoaster wild thang on the second.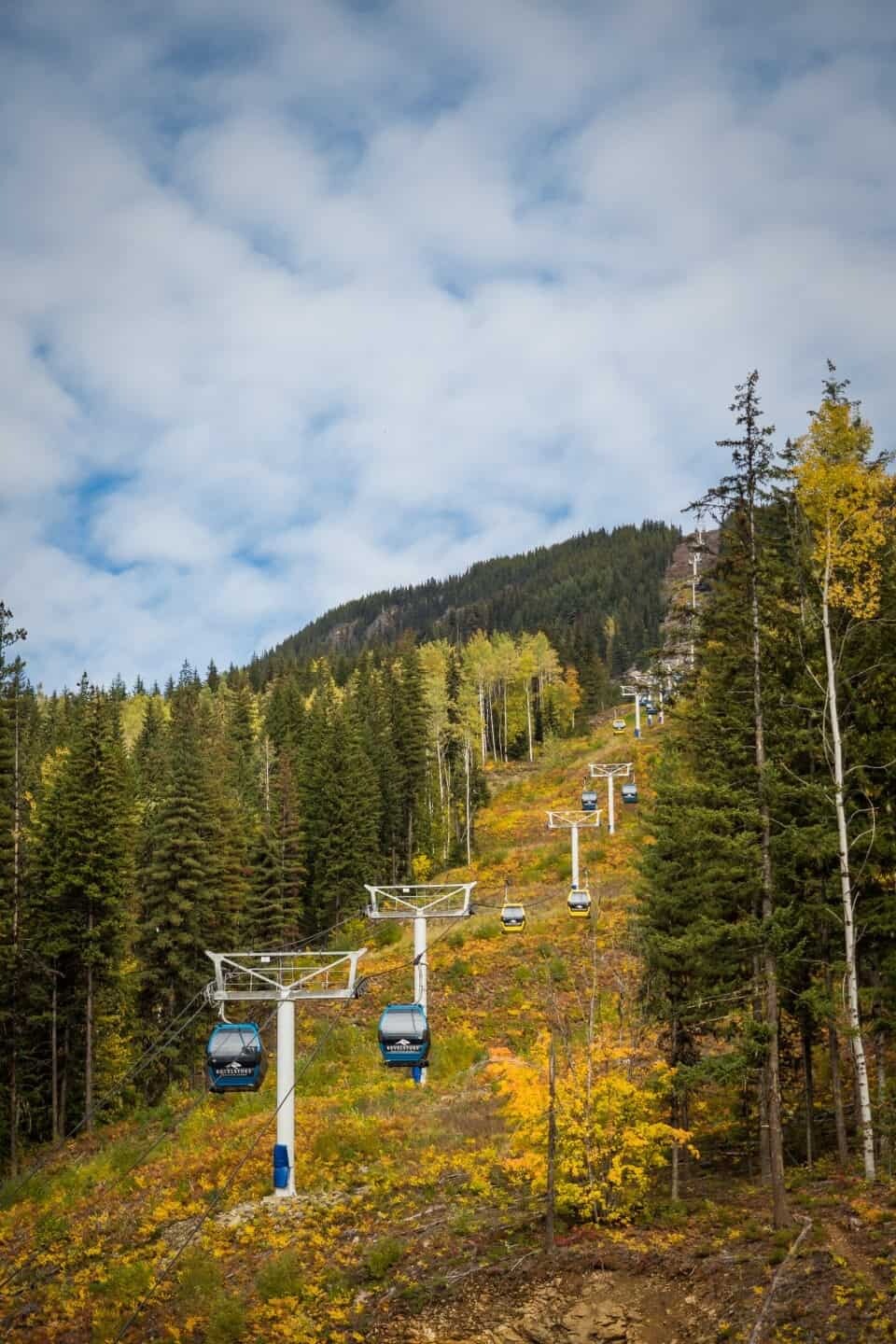 ---
Meadows in the Sky Parkway- Mount Revelstoke

[hygge_icon icon="flag"]
Coordinates – 51.046896, -118.142292
Reach the highest accessible peak in Canada by car and explore exactly what the name suggests…grassy meadows in the sky on Mount Revelstoke with panoramic views and enough alpine scenery your camera will be working overtime.
Photograph epic views over Lake Revelstoke then take a wander on a number of hiking trails that begin at the parking lot by Balsam Lake. Each path leads in a different direction offering various vantage points looking into the valleys below or if you're not a fan of inclines, in the summer months (July-Sept) you can jump on the free shuttle bus which takes you a few metres shy of the summit, no walking required!  small lakes and of course the meadows to capture.
A great vantage point is the historic firetower where you can get your boundaries then plan your creative composition and put your camera to work.
On the drive up there's a number of scenic lookouts you can take small hikes to or enjoy a picnic, otherwise if you're feeling super fit (I'm yet to feel that sensation), you can hike the entire 26km route uphill. For more information check out the Parks Canada website.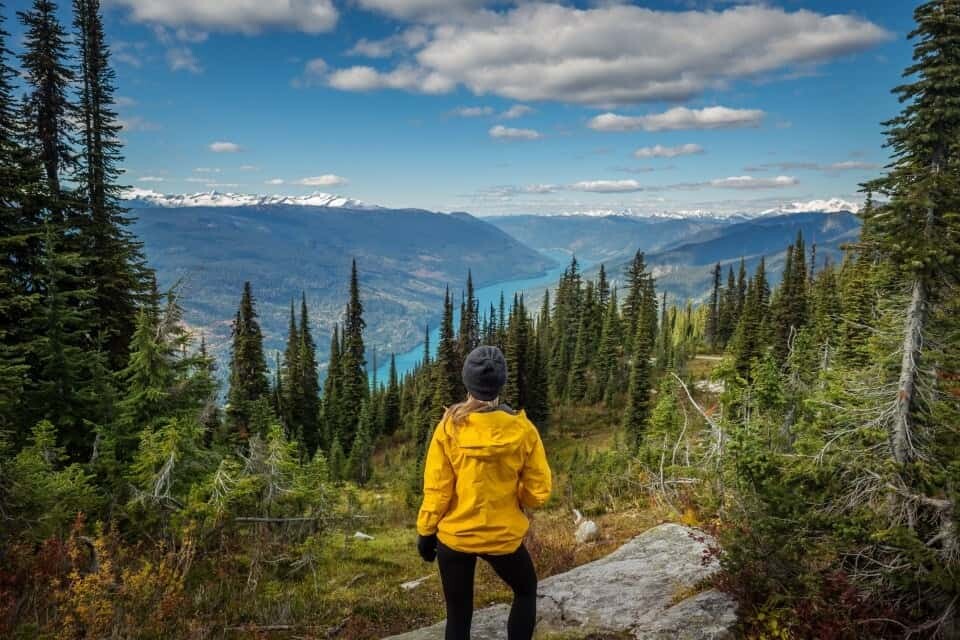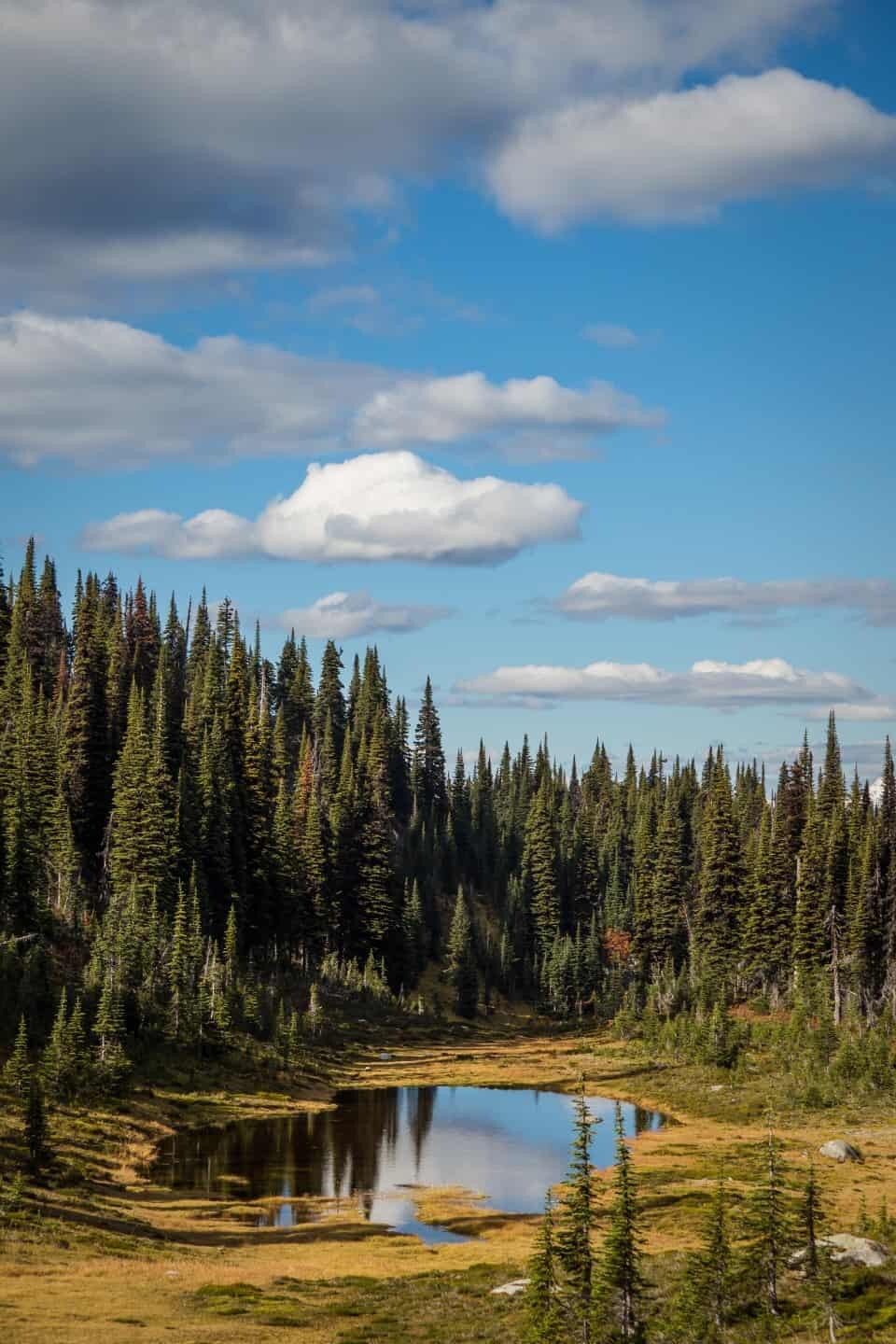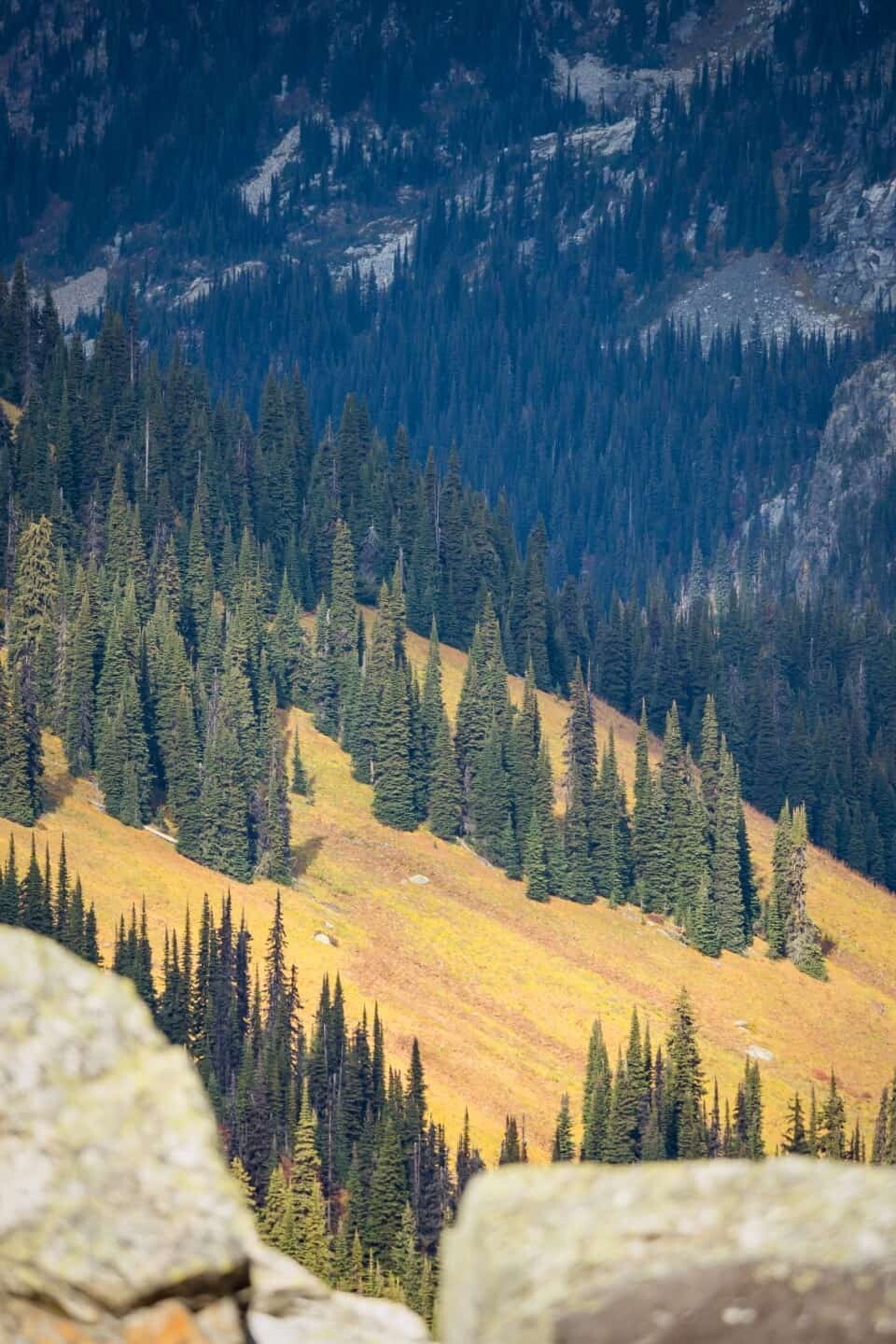 ---
Kayaking on Lake Revelstoke
[hygge_icon icon="flag"] Coordinates – 51°04'32.1″N 118°10'28.7″W
I'm not sure about you but when I hear the word lake, I always imagine I'll be able to see the opposite end from where I'm standing. This isn't the case with this massive beauty that stretches for 130km north of Revelstoke and is in fact an artificial lake created along the Columbia River.
One of the best ways to photograph the lake is from the water and as you've probably seen if you regularly read The Wandering Lens, I love nothing more than to grab a kayak and go for a paddle.
You can take a guided tour with Natural Escapes Kayaking who will provide you with all the equipment and gear to stay warm as you explore this impressive waterway. The owners Terry and Wenche have been paddling around Revelstoke for over 20yrs and know all the best spots to witness wildlife and waterfalls…they've even seen a moose swimming in the lake once! If you're lucky, you'll get the chance to paddle in one of Terry's handmade kayaks. The traditional wooden slimline kayaks feel like you're paddling on air and glide through the water so quickly that you won't even have sore arms the next day!
Tours with Natural Escapes Kayaking are around 2hours depending on which route you opt for. We took the Waterfall route which ventured up the eastern side of Lake Revelstoke towards a gorgeous cove where a waterfall peeked out from the forest and provided the perfect backdrop to eat one of their famous homemade granola bars!
Photo tip: Be sure to take a waterproof camera because it will get wet! I took the Olympus TG-5 tough camera which was perfect for capturing a split-level of the waterfall and had it hooked onto my lifejacket for easy access.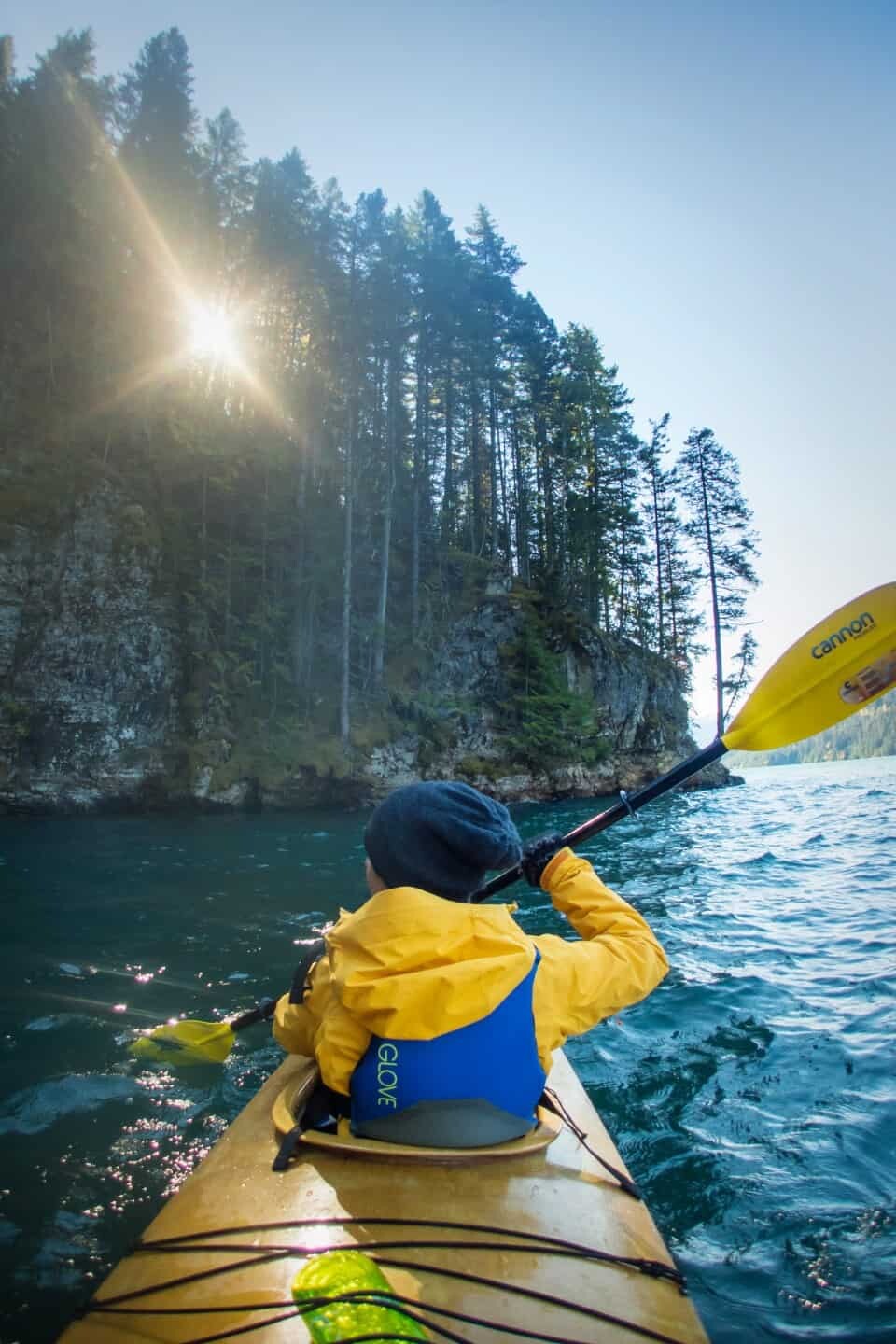 ---
Giant Cedars in Mount Revelstoke National Park
[hygge_icon icon="flag"] Coordinates – 51°06'24.7″N 117°54'23.0″W
Arriving to the car park this area feels like an enchanted woodland, the type that's misty and no doubt hiding little fairies or hobbits inside tree trunks. Alas, I didn't see any on my visit but there were definitely toad stools and early morning fog that drifted between the giant cedars.
Take a wide-angle lens to shoot directly up into the sky and capture the intense size of these cedars above. Alternatively, a zoom lens is handy for capturing the details that lay along the forest floor or for creating perspective with a subject standing beneath the trees.
There's a raised platform to follow throughout the giant cedars, some of which are over 500years old.
Getting Here: You'll find these giants located roughly 30km east of Revelstoke just off the Trans Canada Highway, there's plenty of parking and facilities nearby too.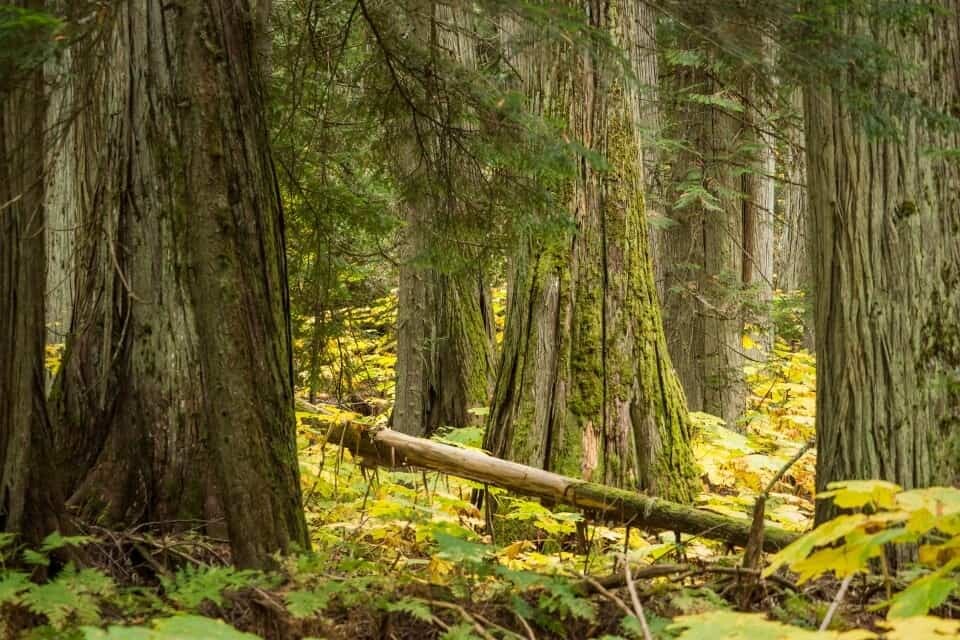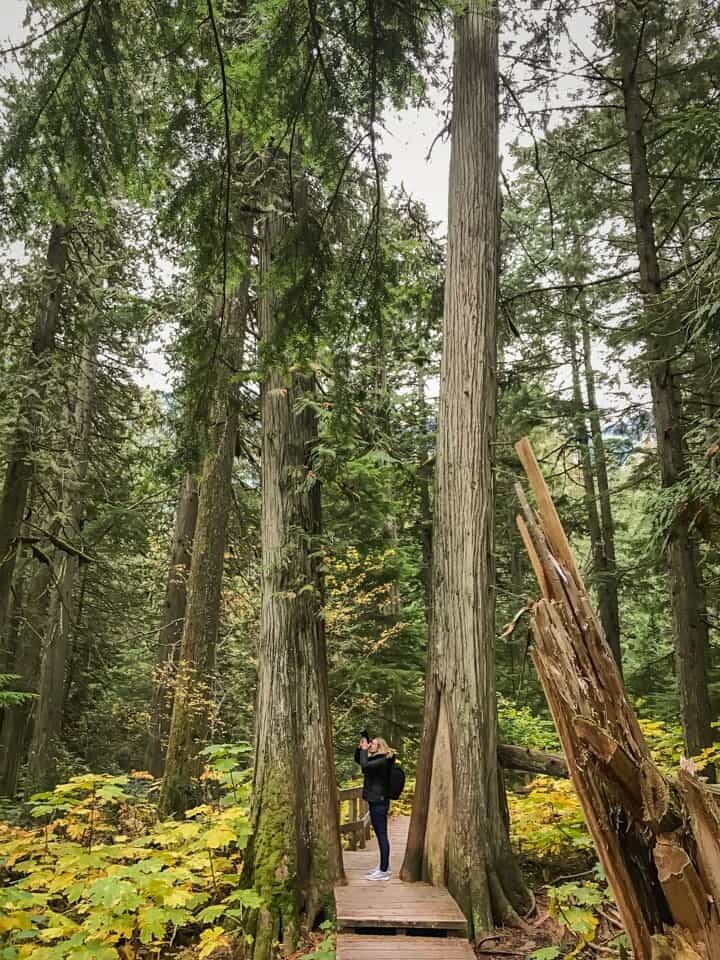 ---
Local Tips – Favourite photo spots + view points of people in the know!
Jena LaRoy – Photographer (@jenaleephotographs)
"One of the most beautiful and accessible locations to take photos while visiting Golden is the launchpad on Mount 7. Its a favourite because on a clear day you can see the entire town of Golden and all the way down the valley…. plus there is no shortage of mountain views from up there too and that's one of the main reasons we're all here."
Meghan Tabor, Executive Director – Tourism Revelstoke
"Get stunning views of Mount Begbie & The Monashee Mountains from the Revelstoke Greenbelt Trails. You can walk right from downtown Revelstoke, the path is super accessible, great for an evening pedal on your cruiser/towning bike! I recommend going in summer at dusk for the sunsets!"
Guylaine St-Gelais, Visitor Centre Manager
"Anywhere along the Columbia River is stunning but my favorite ever is the view of Mount Mackenzie from the Big Eddy Bridge in the fall. It's full of fall color trees in front of the city with a white peak in the background ready for the ski season to come!"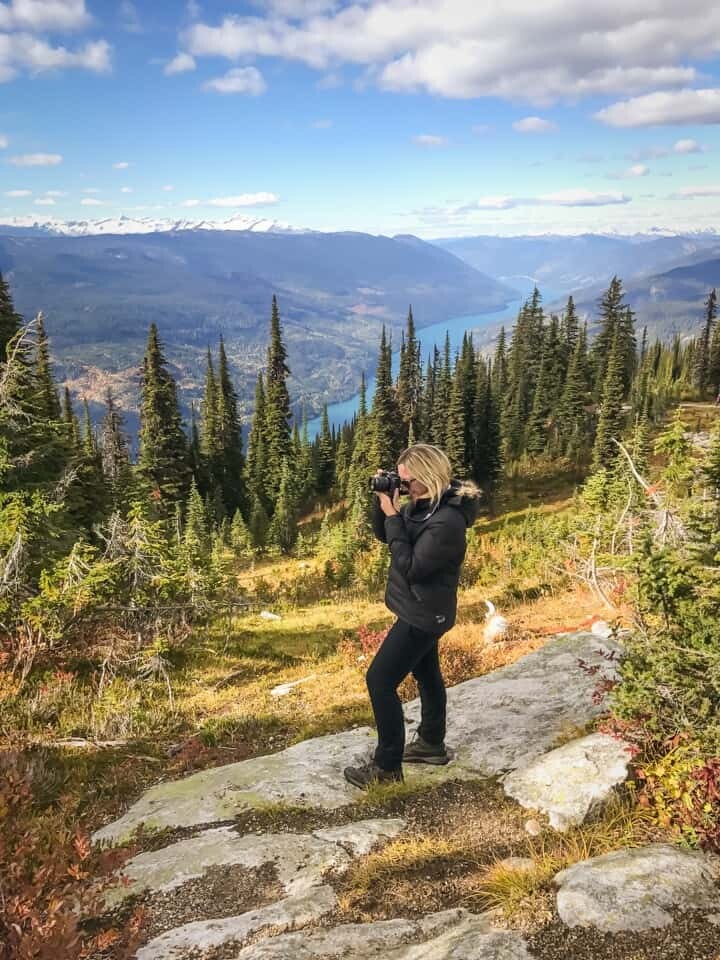 Where to Stay in Revelstoke and Golden

Surround yourself with nature and cosy up in one of these luxurious chalets with views over Golden and the Columbia Ranges. There's a number of chalets to choose between depending on whether you're travelling solo, as a couple, family or large group, each with impeccable interior styling and touches of local history. An award-winning restaurant is also located on site along with private outdoor hot tubs and that adventurous vibe of being somewhere remote, despite being just 5 minutes from town.
Opt to experience the true magic of this region and spend a few nights at Purcell Mountain Lodge. I've already mentioned it earlier in this guide but to book your own stay here, visit the Purcell Mountain Lodge website for more information on the available packages.
As one of the oldest family-owned and operated hotels in Canada, this historic beauty is located smack bang in the middle of gorgeous Revelstoke. Rooms are modern and comfortable, there's a huge buffet breakfast and you're within easy reach of all the photogenic offerings of the area.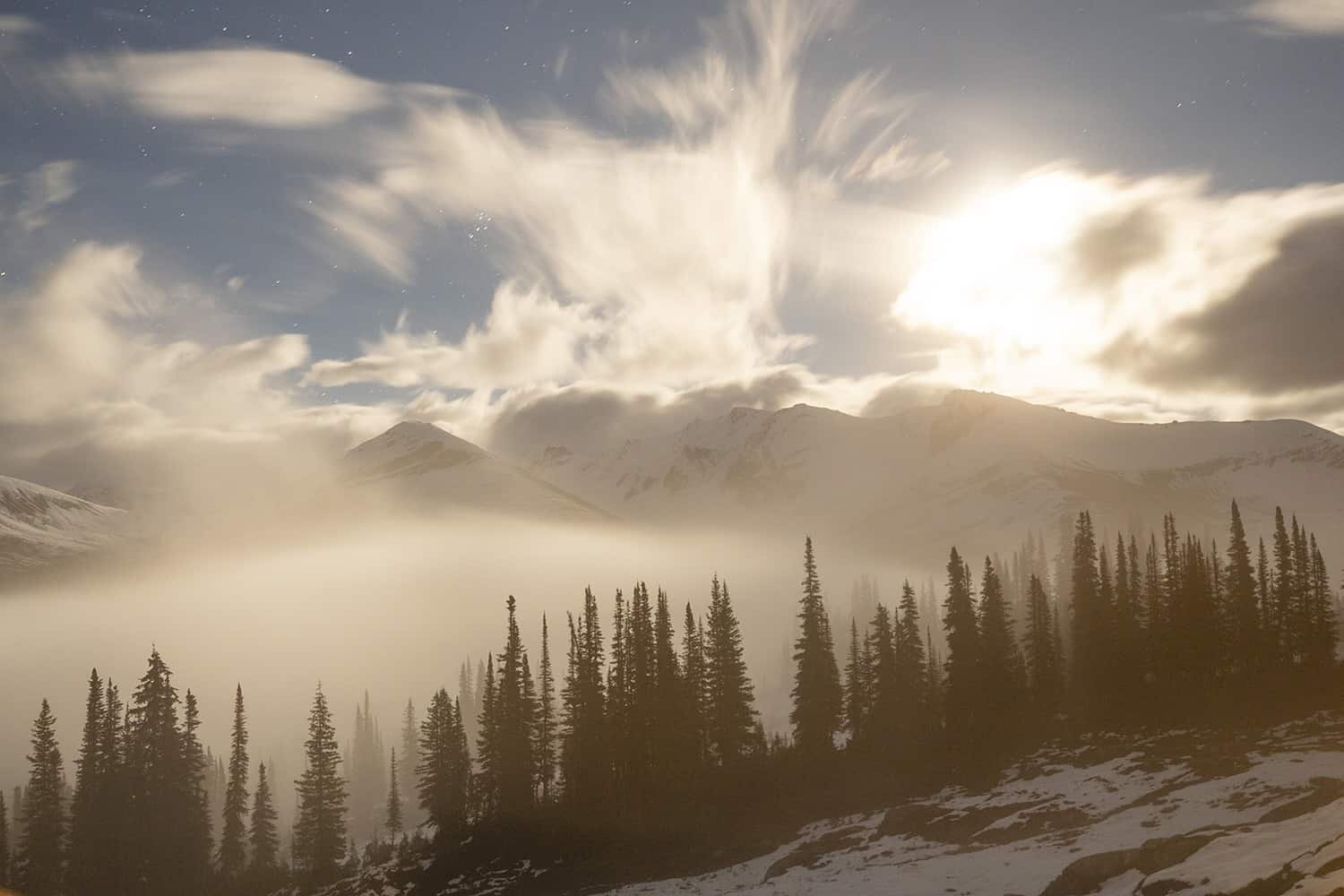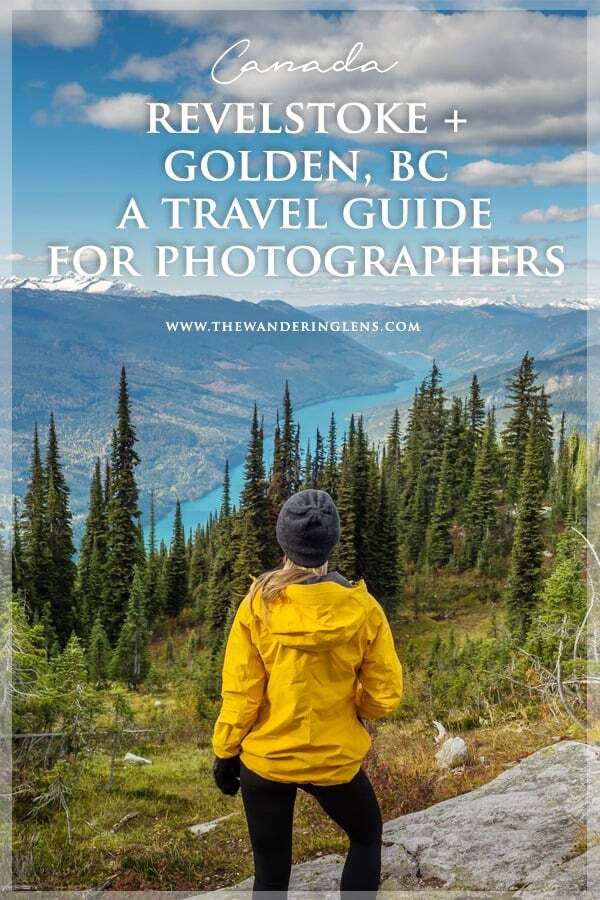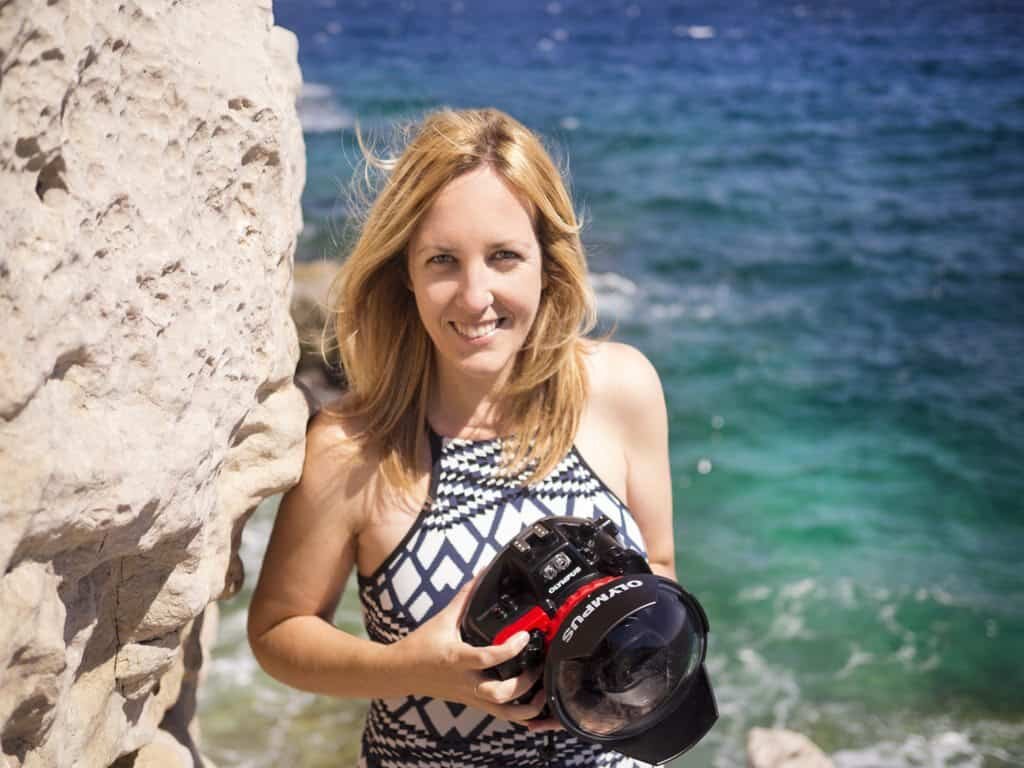 Hello! I'm the founder and photographer behind The Wandering Lens.
With 17+yrs experience as a professional travel and landscape photographer, all advice found on this site is from my personal experience on the road. I hope it's useful for your own travels and would love to hear in the comments about your trips and experiences around the world.