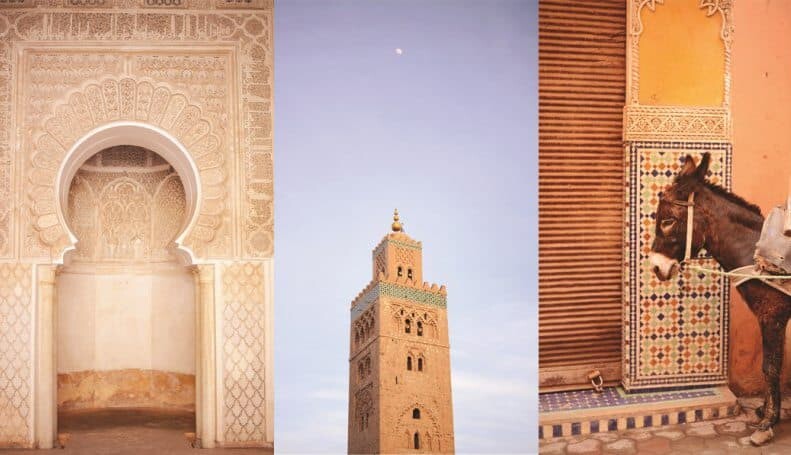 Marrakech Photography Locations
Magical Marrakech is an overwhelming adventure for your senses. Flying in you'll see the red city sitting amongst the red desert sands with the snowy capped Atlas Mountains hovering along the horizon. It's one of the most accessible culture shocks you can experience and having visited three times now, I'm completely in awe of every single inch of this amazing city.
To photograph Marrakech you need at least three days to soak up the atmosphere, explore the cultural sites and get lost in the hidden alleyways of the souks within the medina walls.
Here are my tips for the best places to photograph in Marrakech:
#1 Ben Youssef Medersa
Nestled near the Museum of Marrakech, this is an unexpected marvel to photograph. Once home to students who learnt Islamic scripture and law, the carved wooden hallways and intricately tiled walls are now open to the public. The great courtyard a peaceful and serene place with a water feature that works wonders for reflection photographs.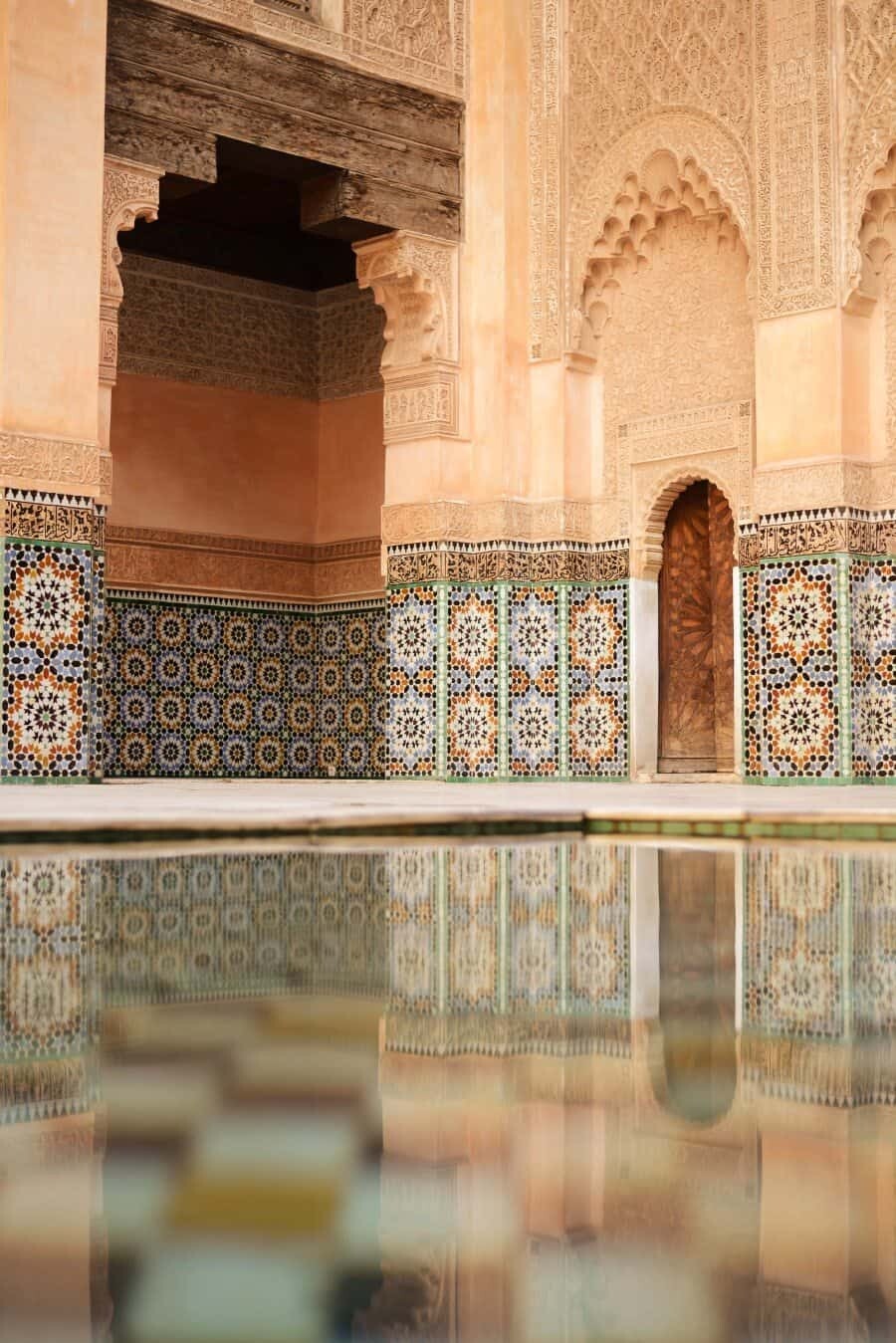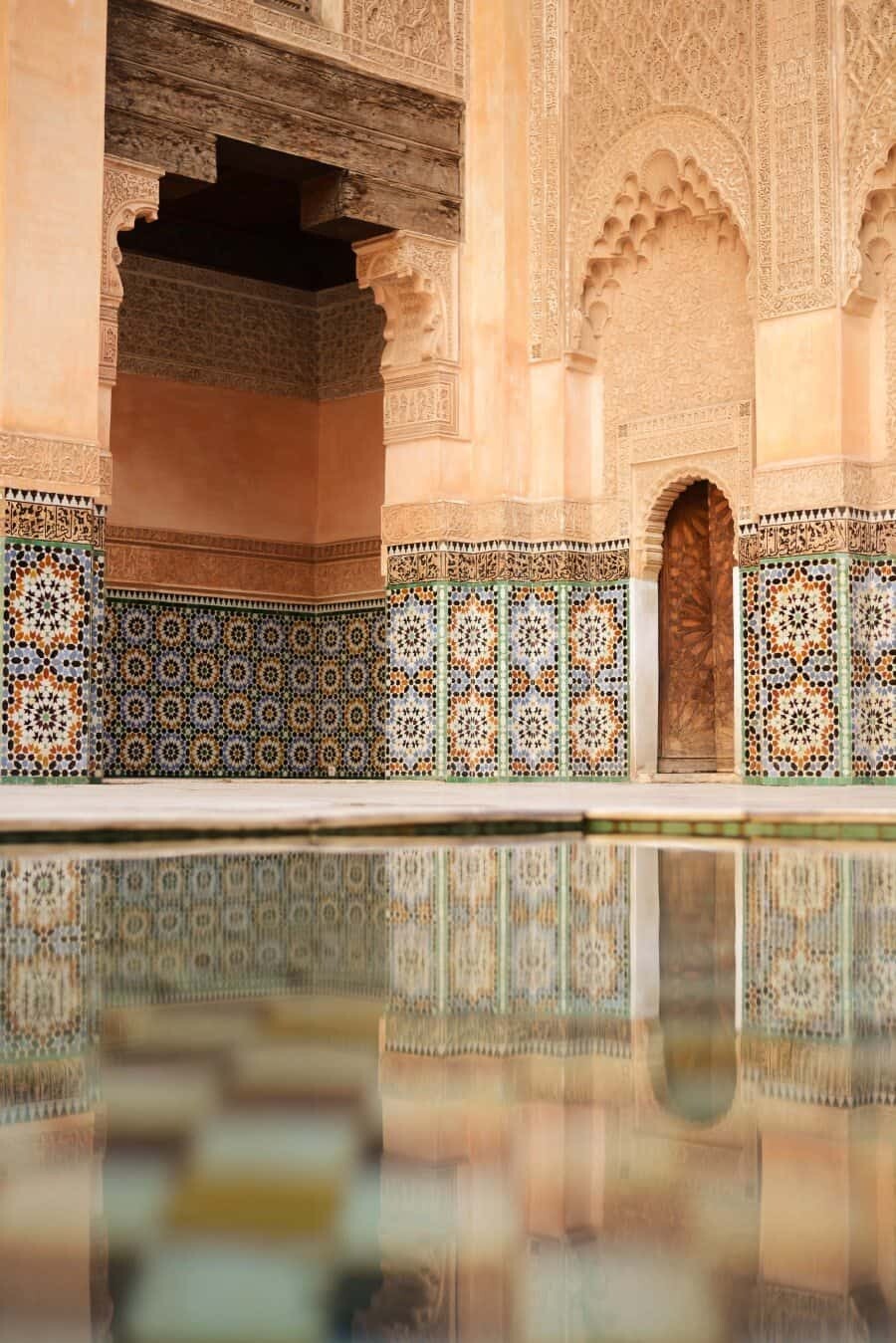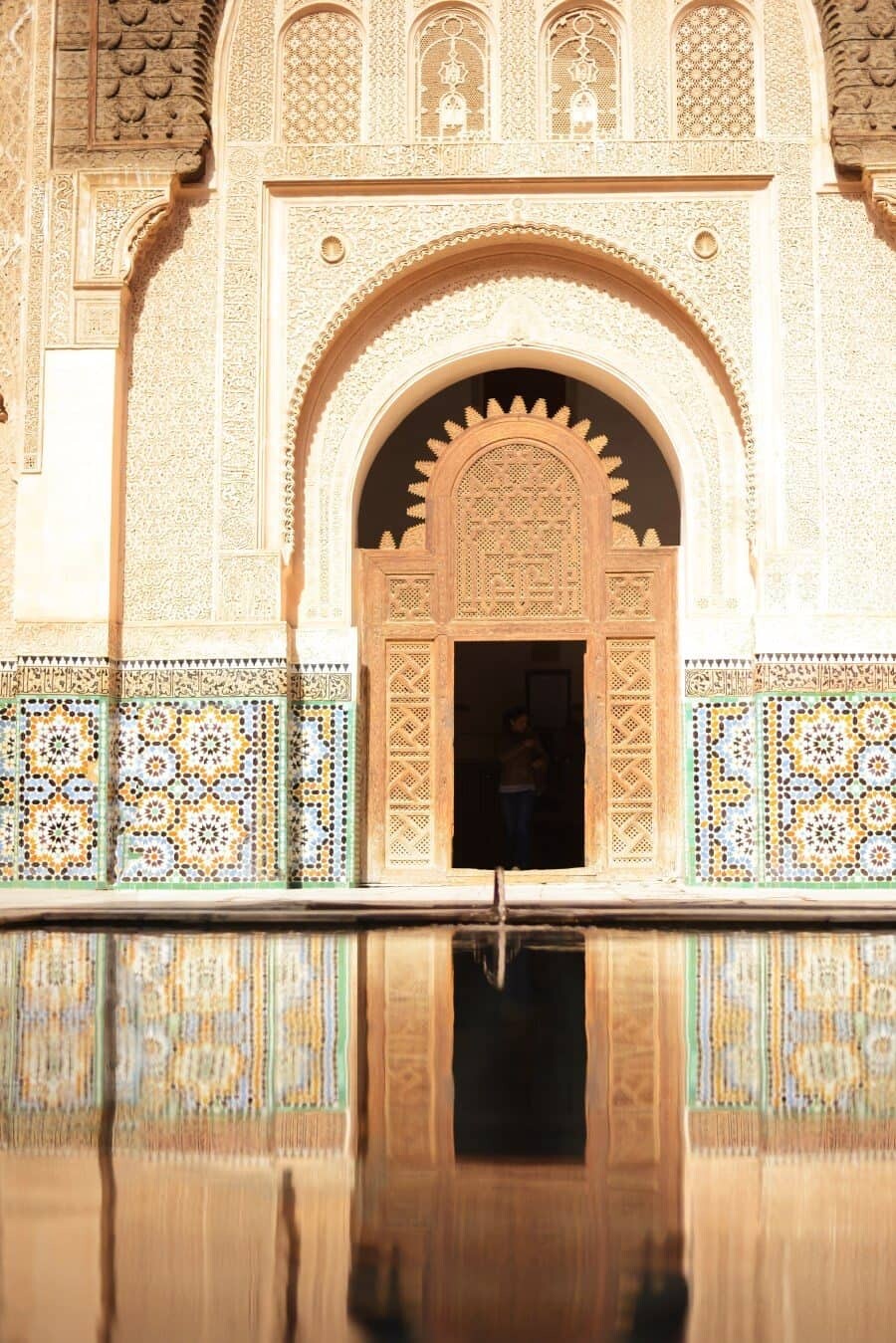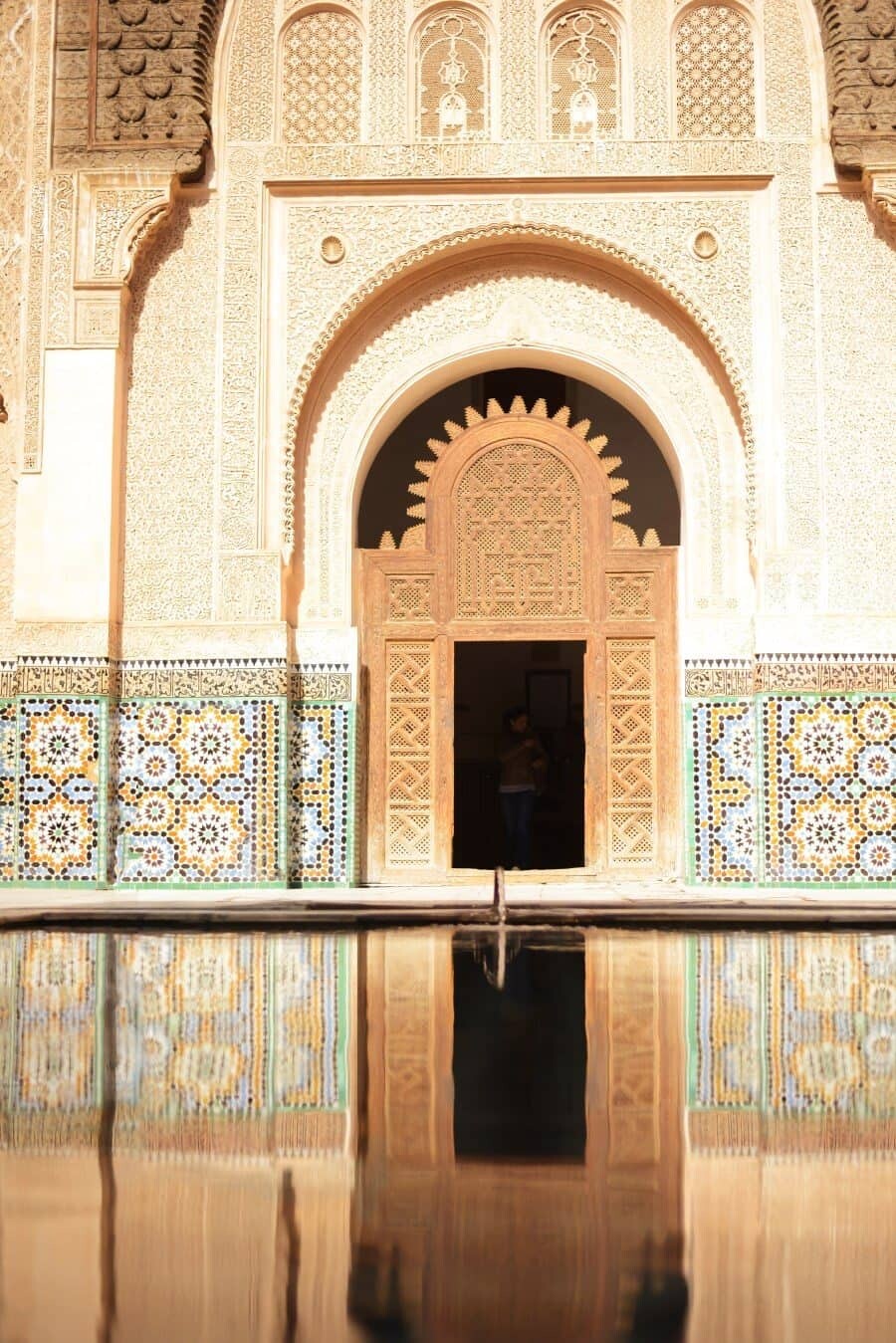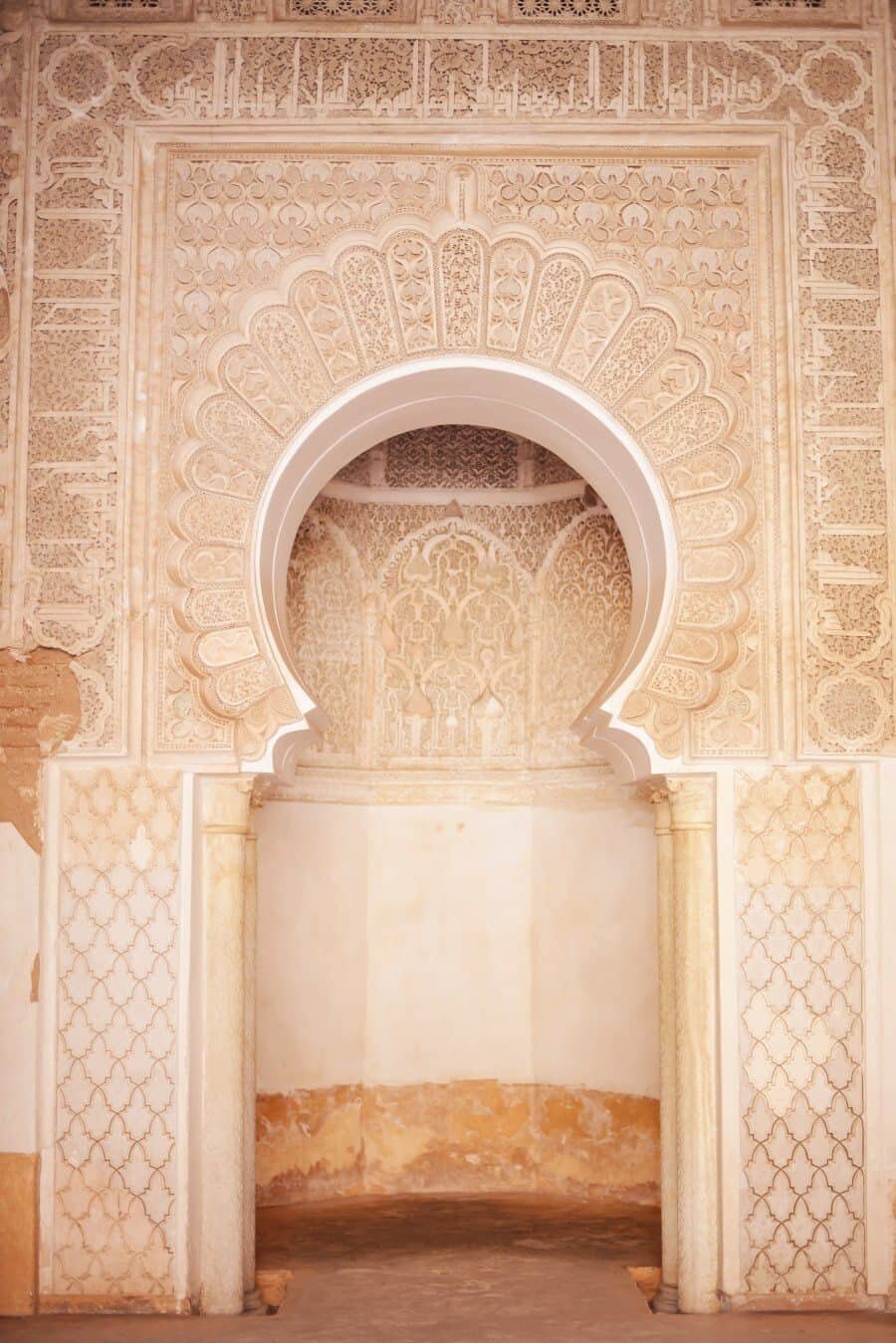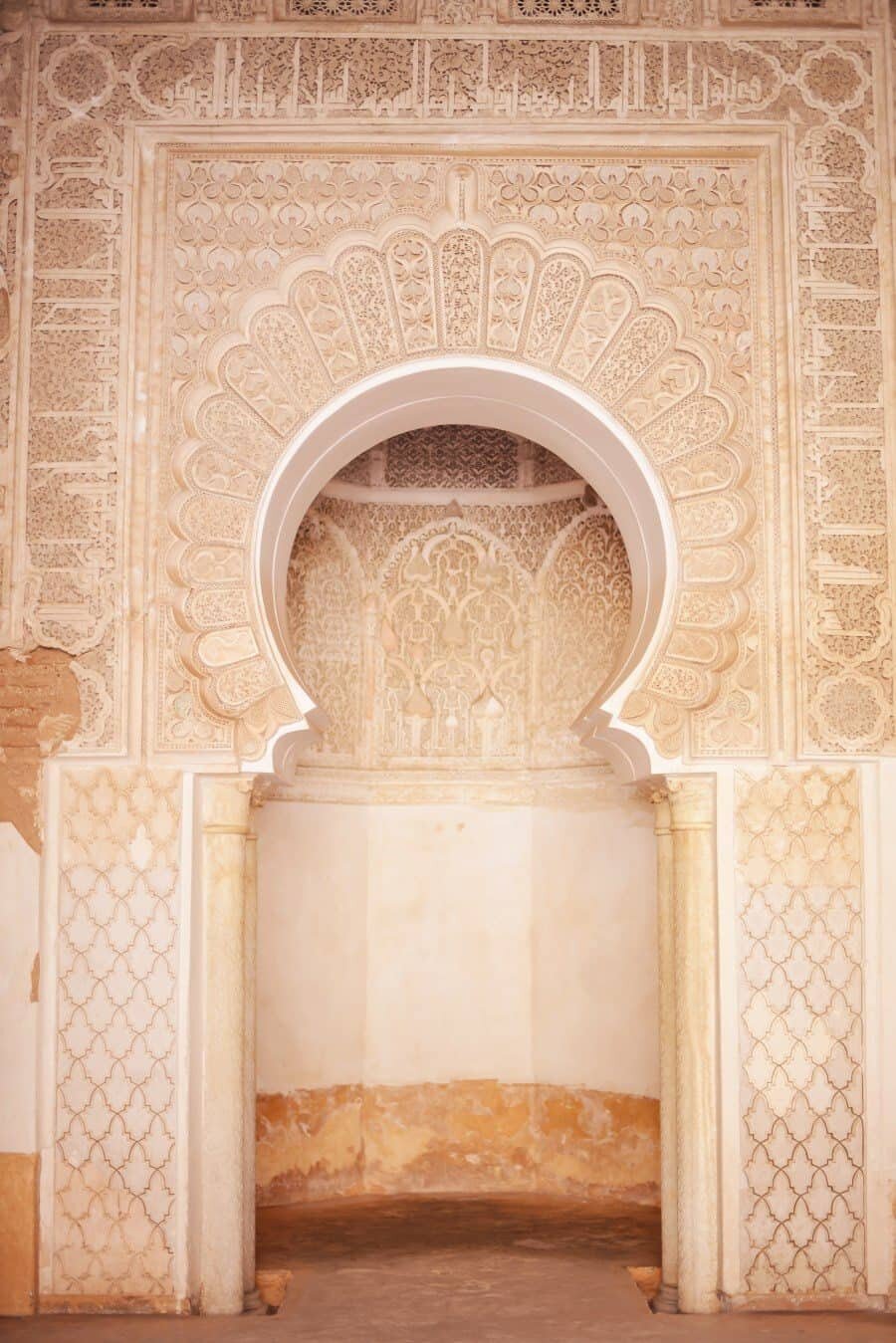 #2 Koutoubia Mosque
Visible from near and far, the Mosque's minaret stands at 77m tall and you'll find it quickly becomes your compass during a stay in Marrakech. Still an active place of worship, non-muslims can't enter but wandering around the gardens and sitting in the plaza at sunset will uncover a hive of activity to photograph against the glowing orange walls.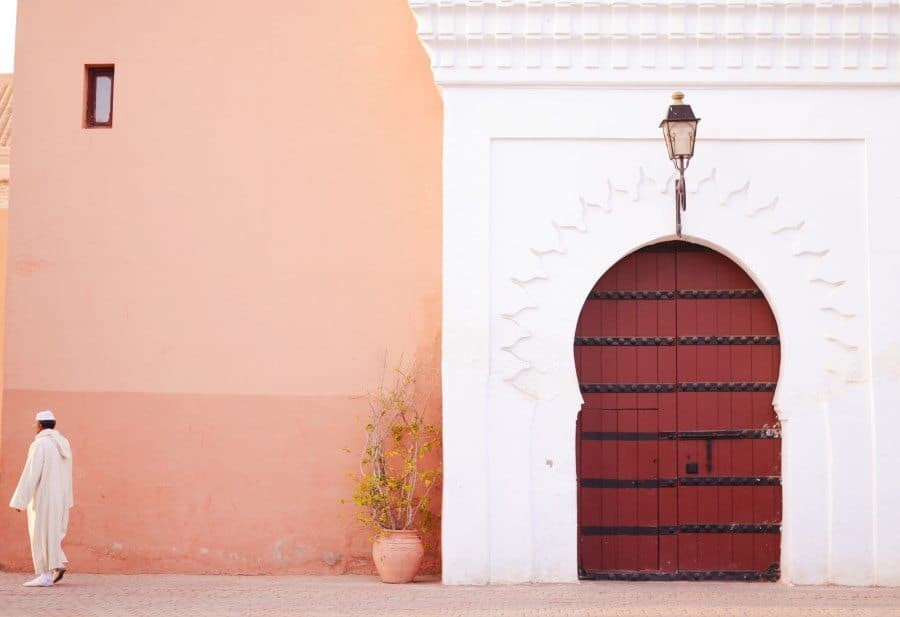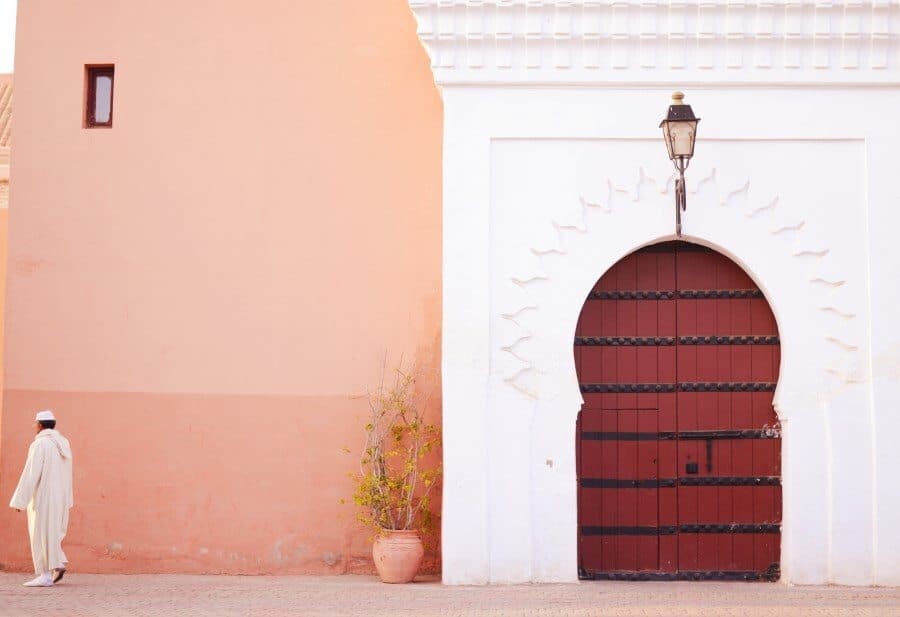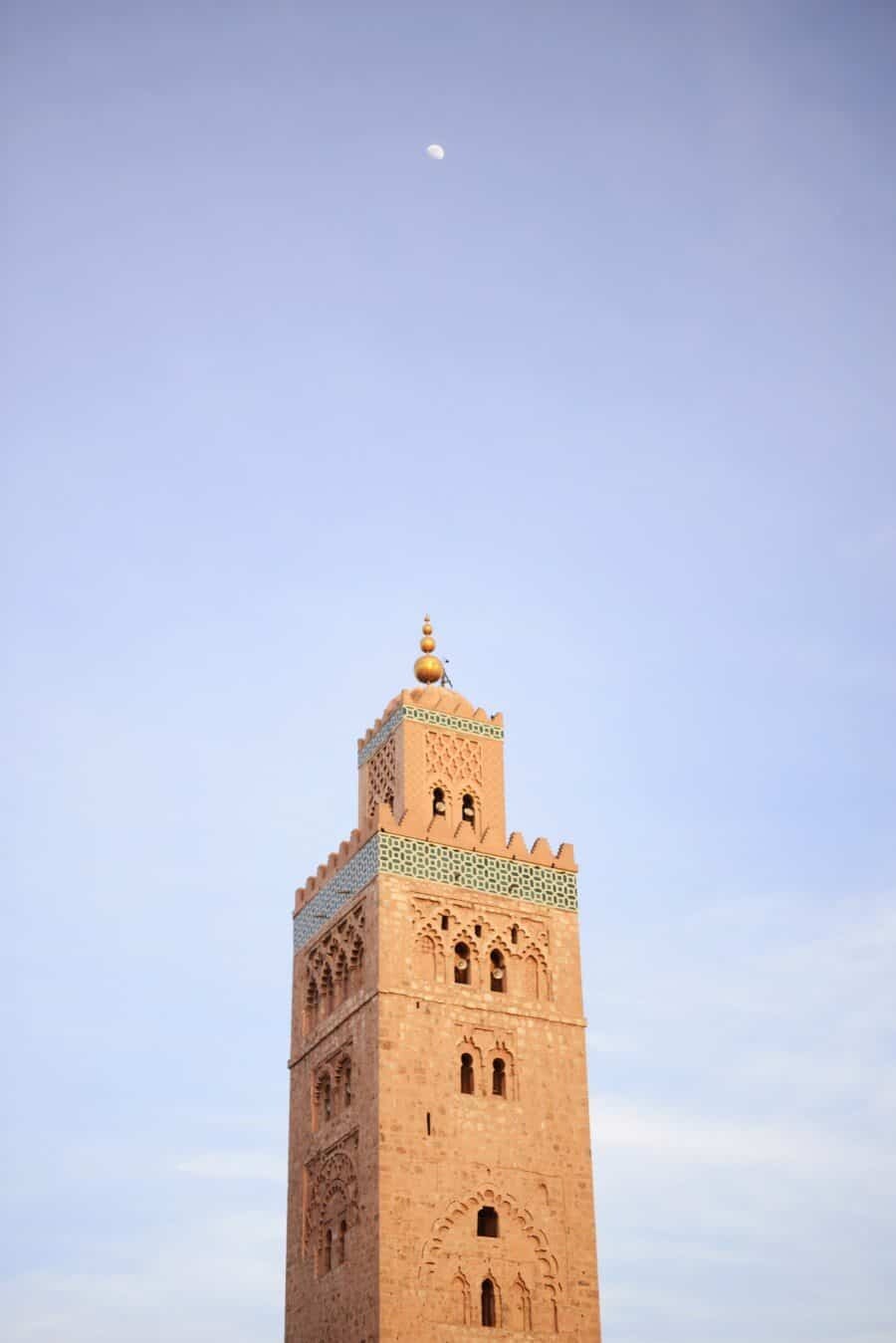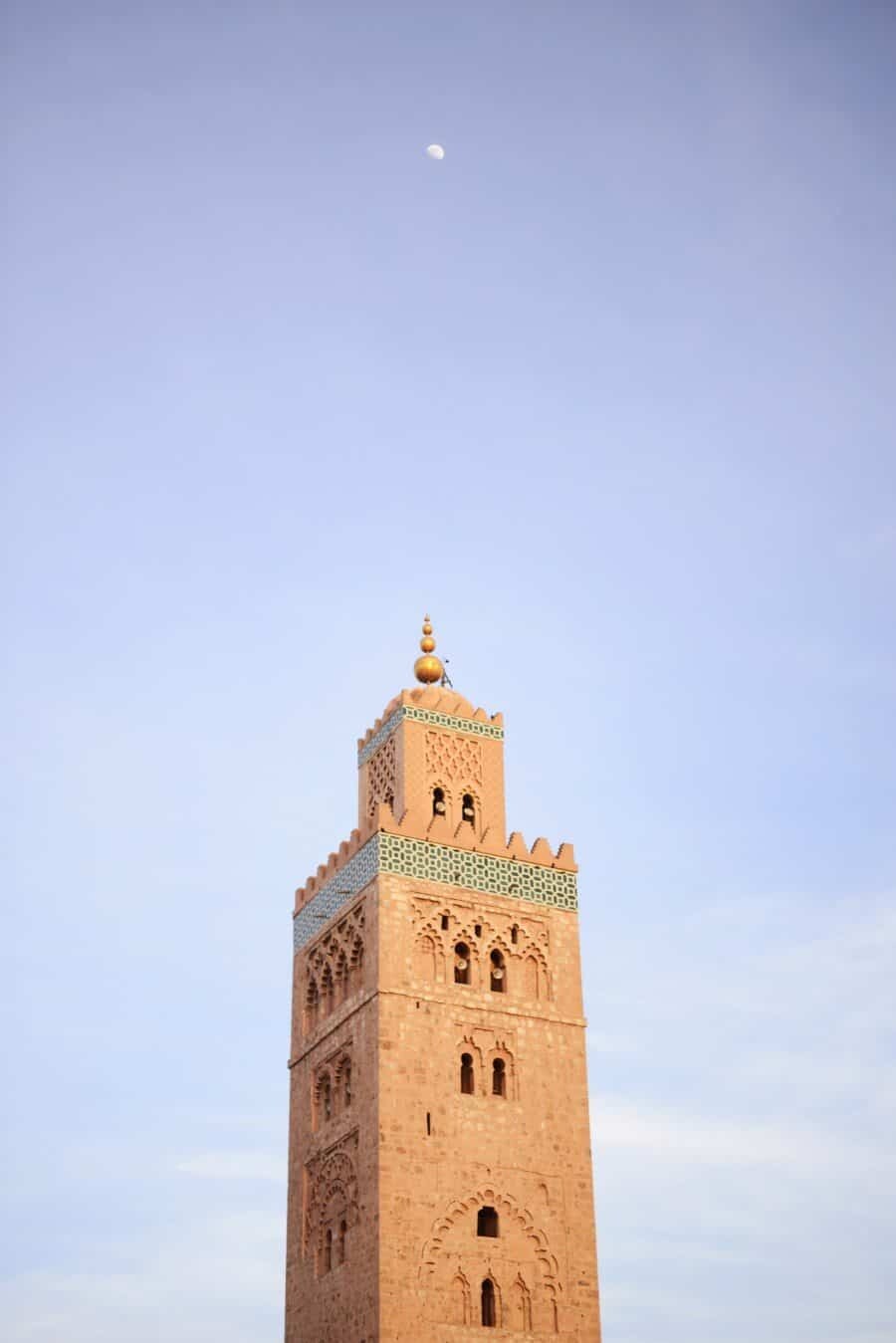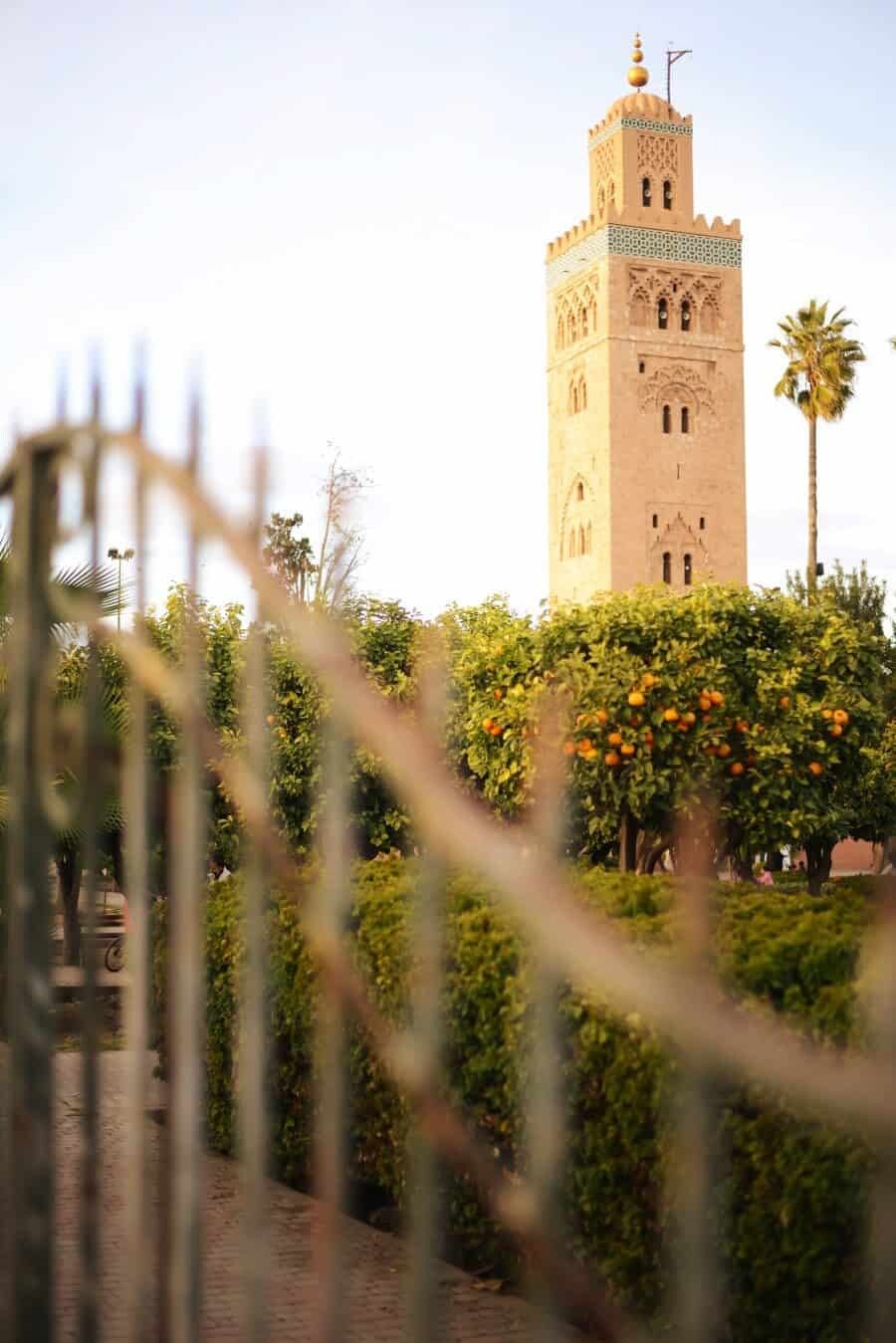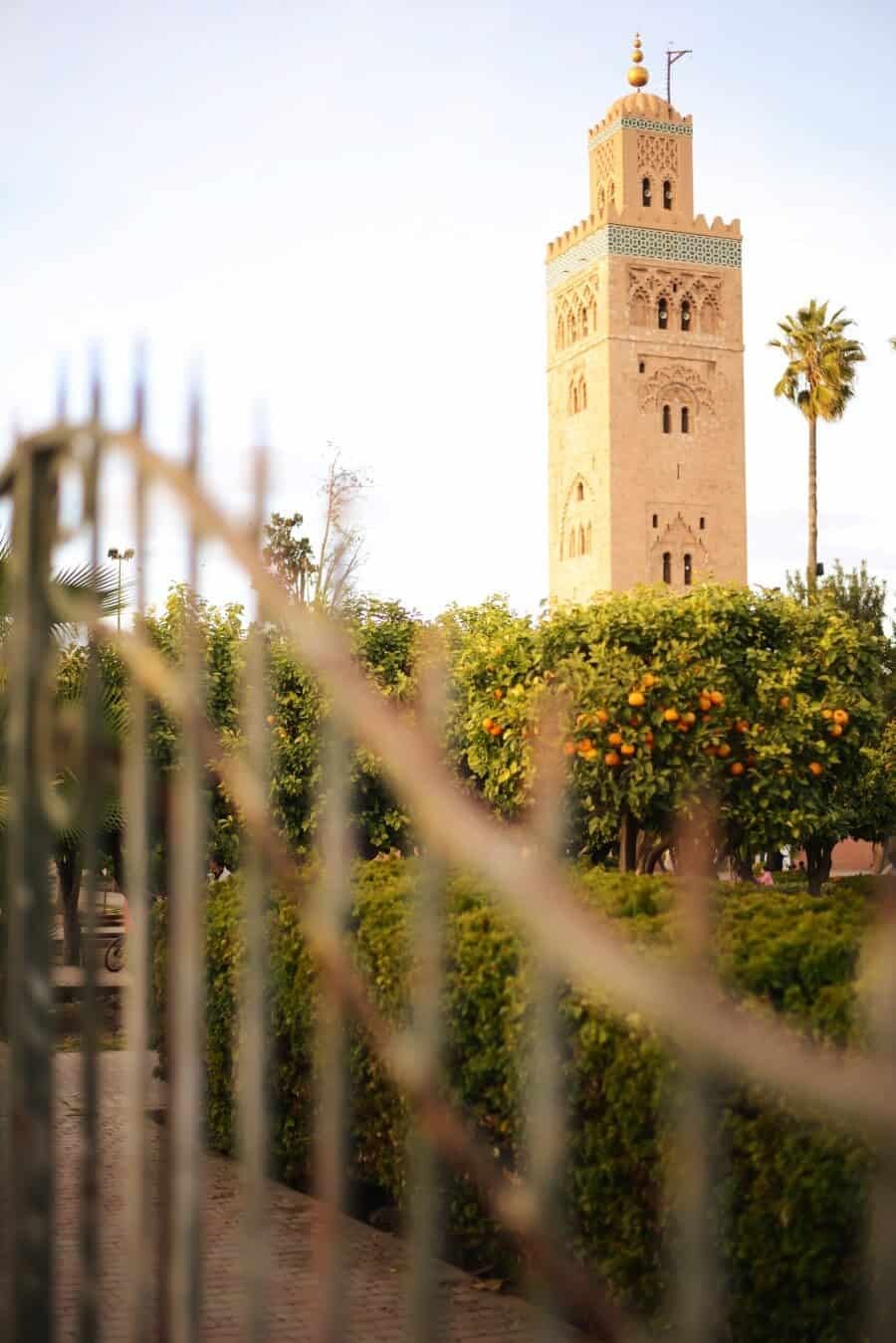 #3 Souks
A visit to Marrakech isn't complete without getting lost amongst the maze of the medina and its souks. Rue Semarine and Rue Mouassine are the two main routes toward Djeema el Fna (the main square) but let your senses take over and follow their lead into a world of magical scenes. A gentle sunlight trickles through the walkways and creates an atmospheric environment to photograph.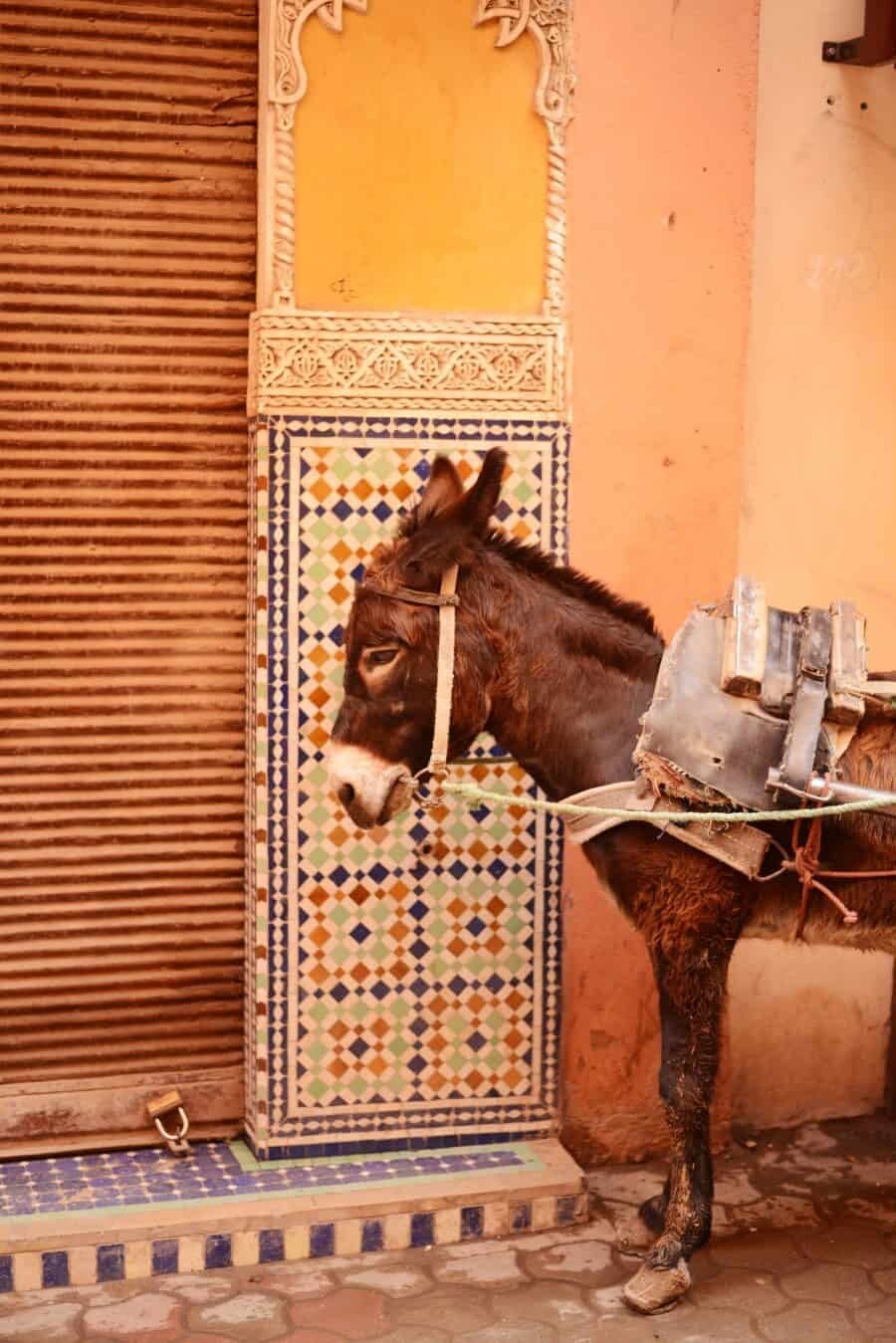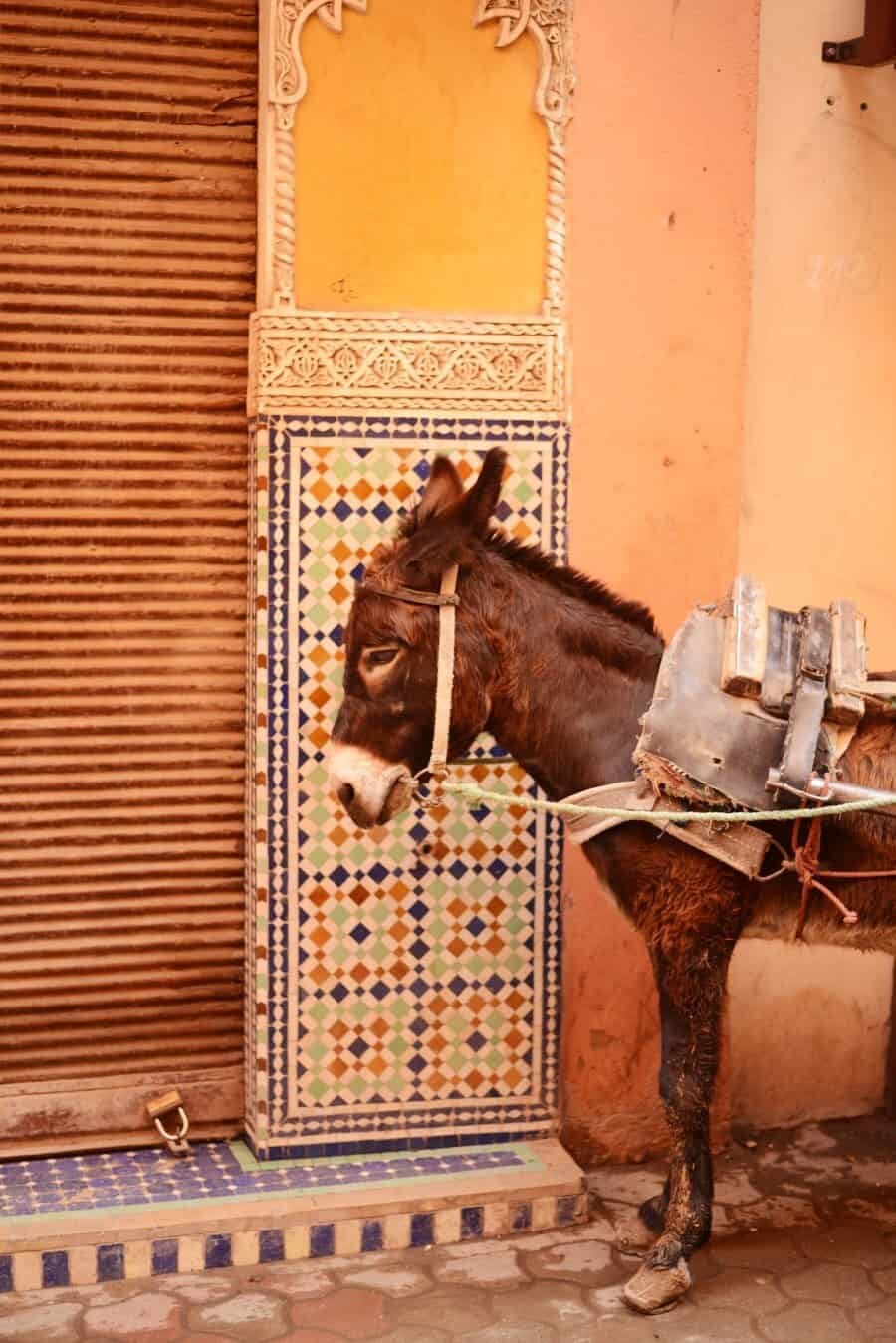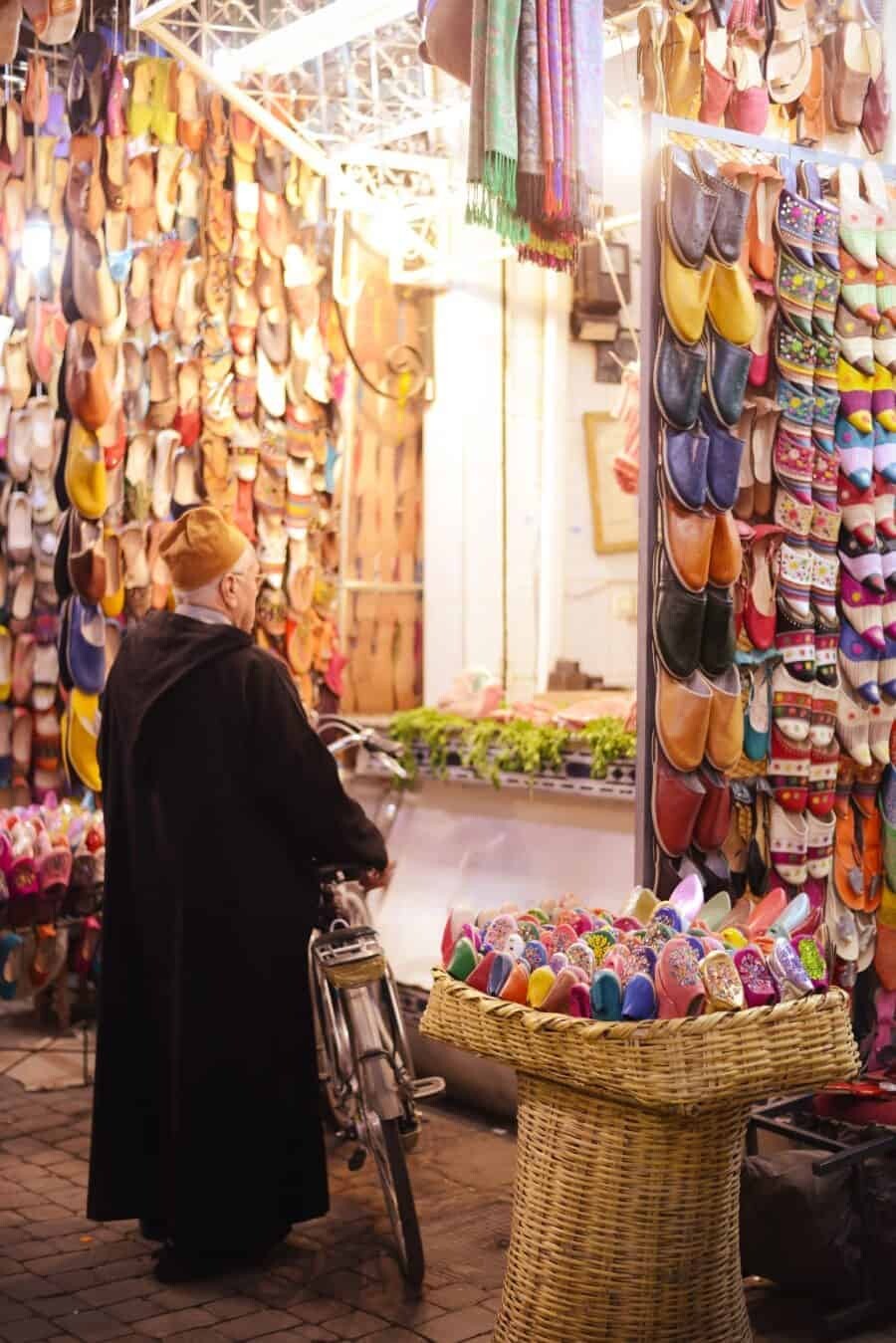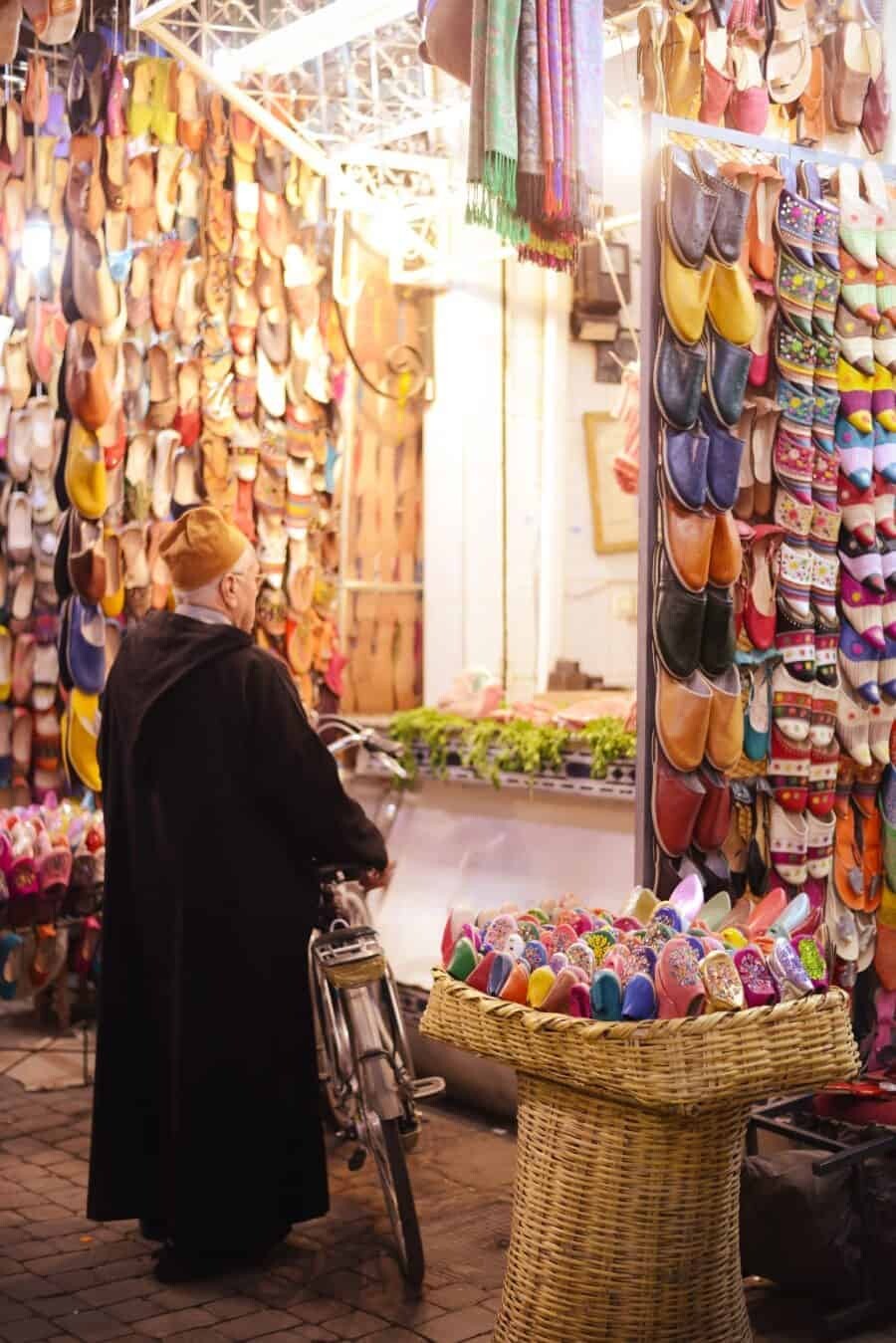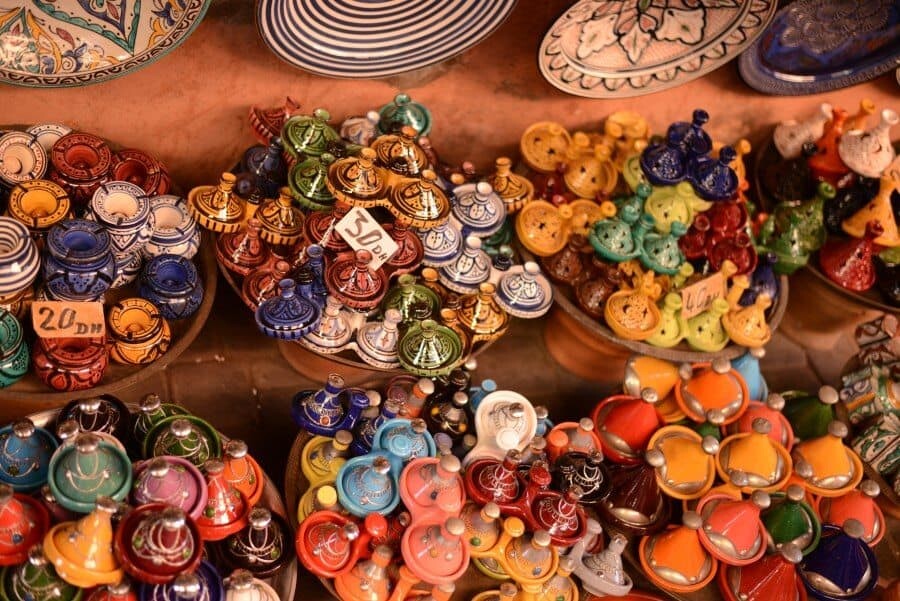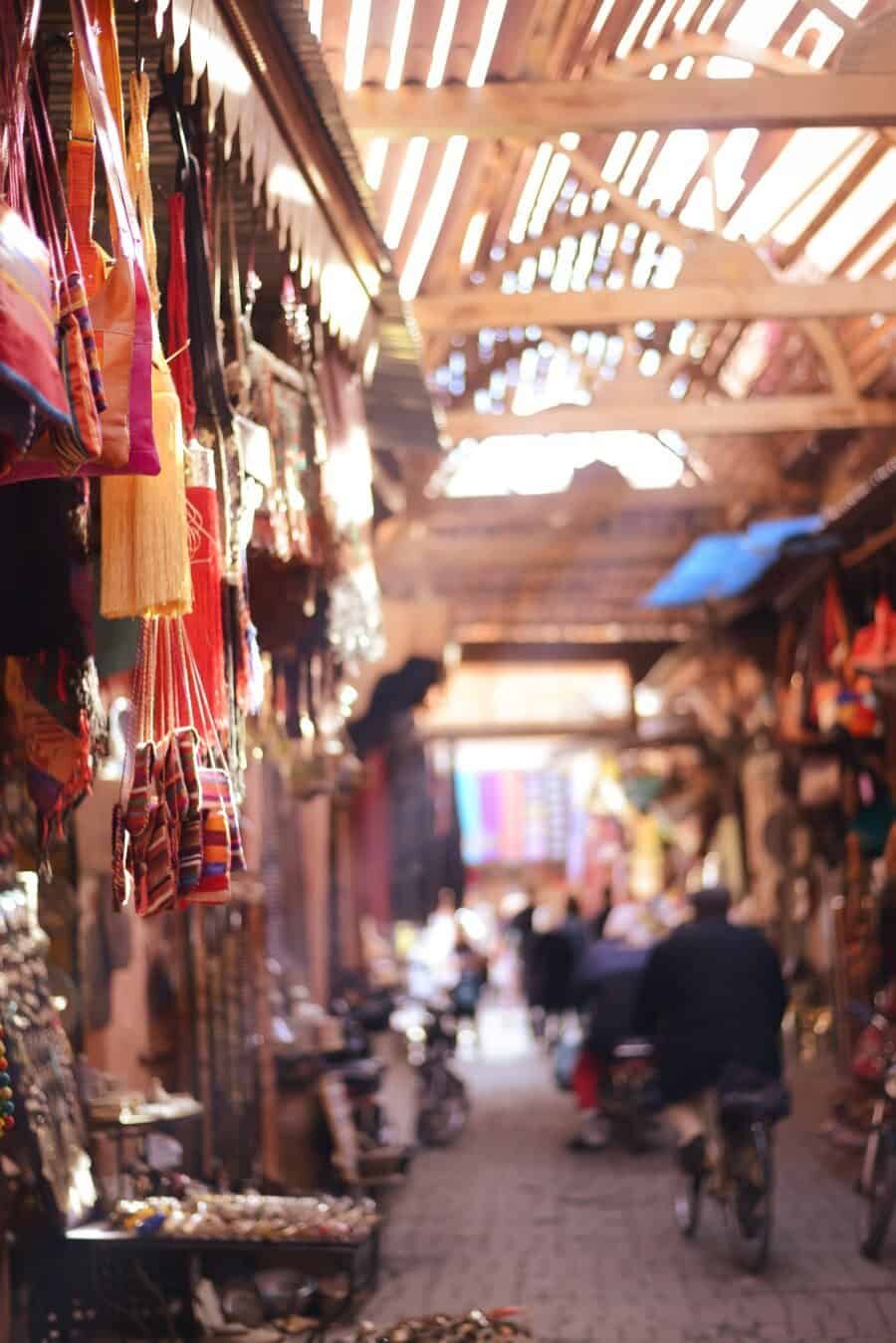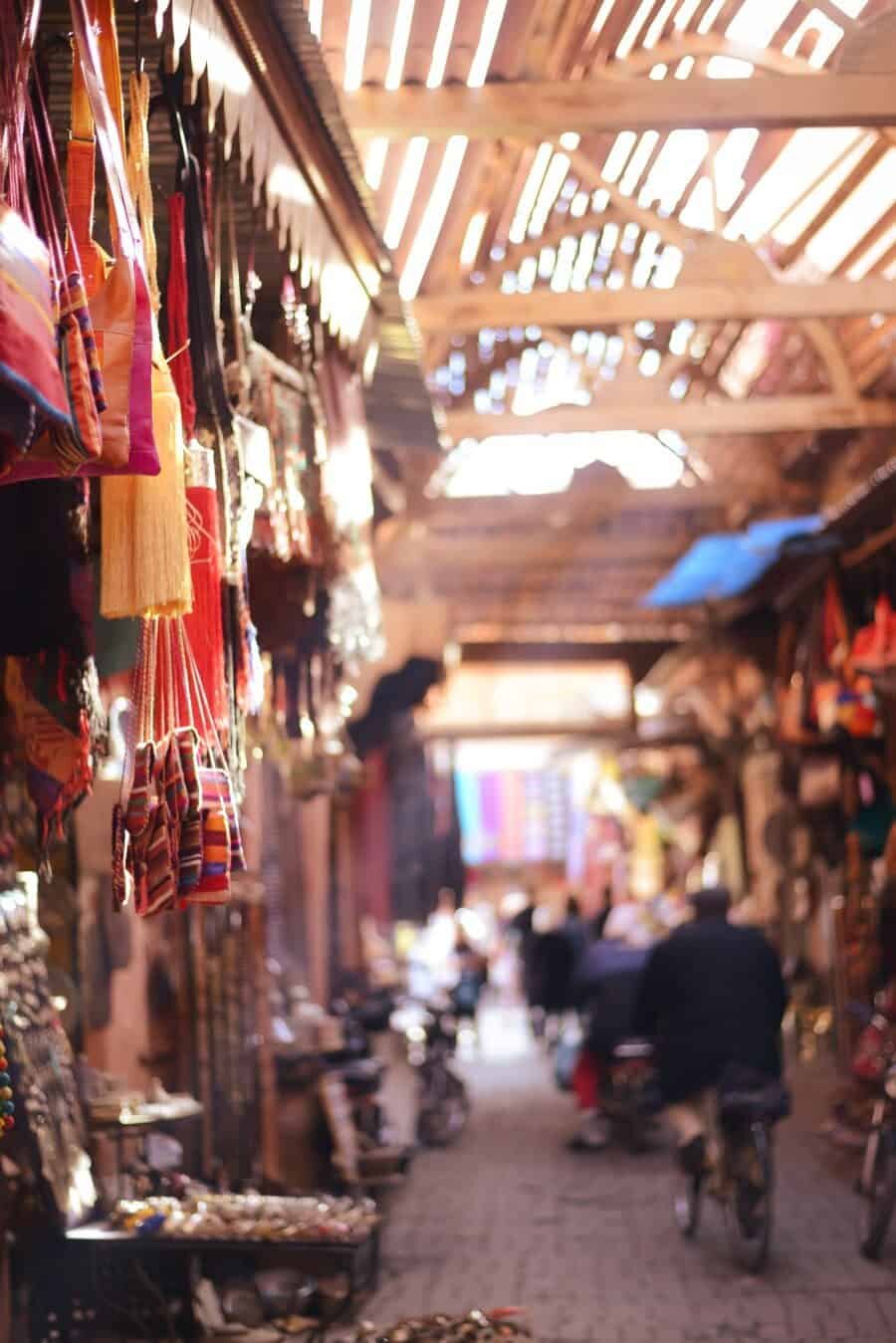 #4 Tanneries
To experience Marrakech in its most historic and pungent state you must visit the tannery district. Find a young boy holding sprigs of mint (he will no doubt find you looking like a lost tourist first) and he'll guide you to his father or uncles tannery where an older guide will then takeover and explain the process of curing the animal hides and making leather. The catch is that they'll then take you to their leather store and shower you with purchasing option but you aren't forced to buy…to avoid this arrange an official guide via your Riad or hotel.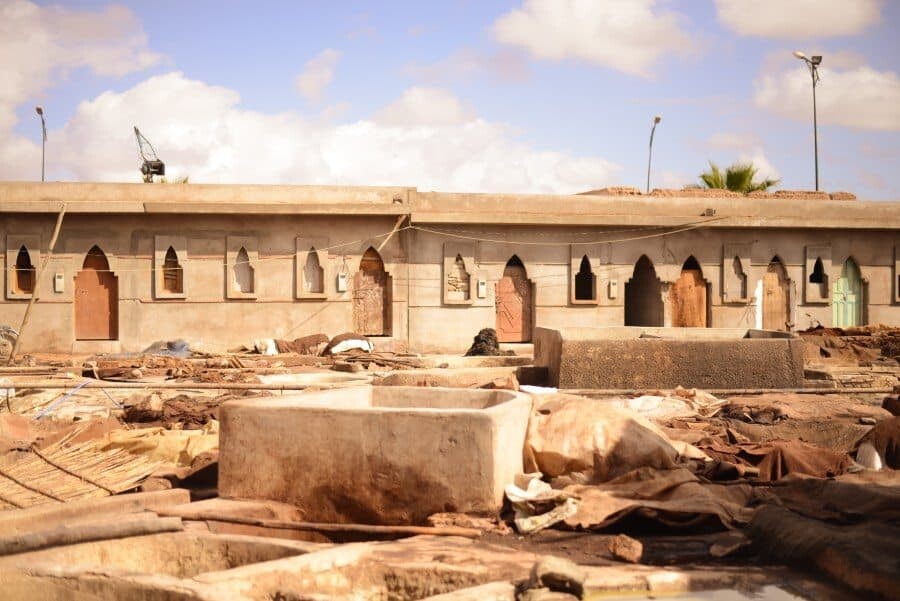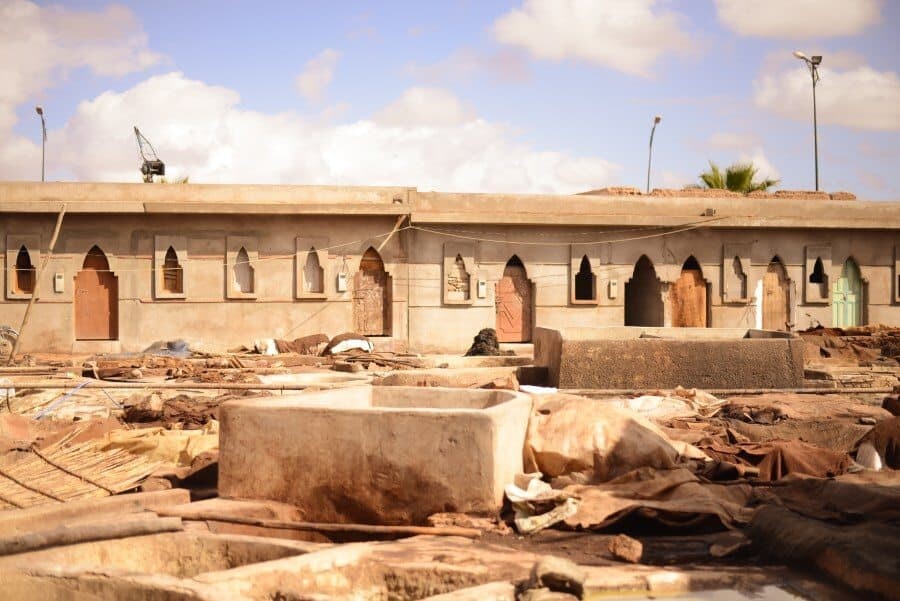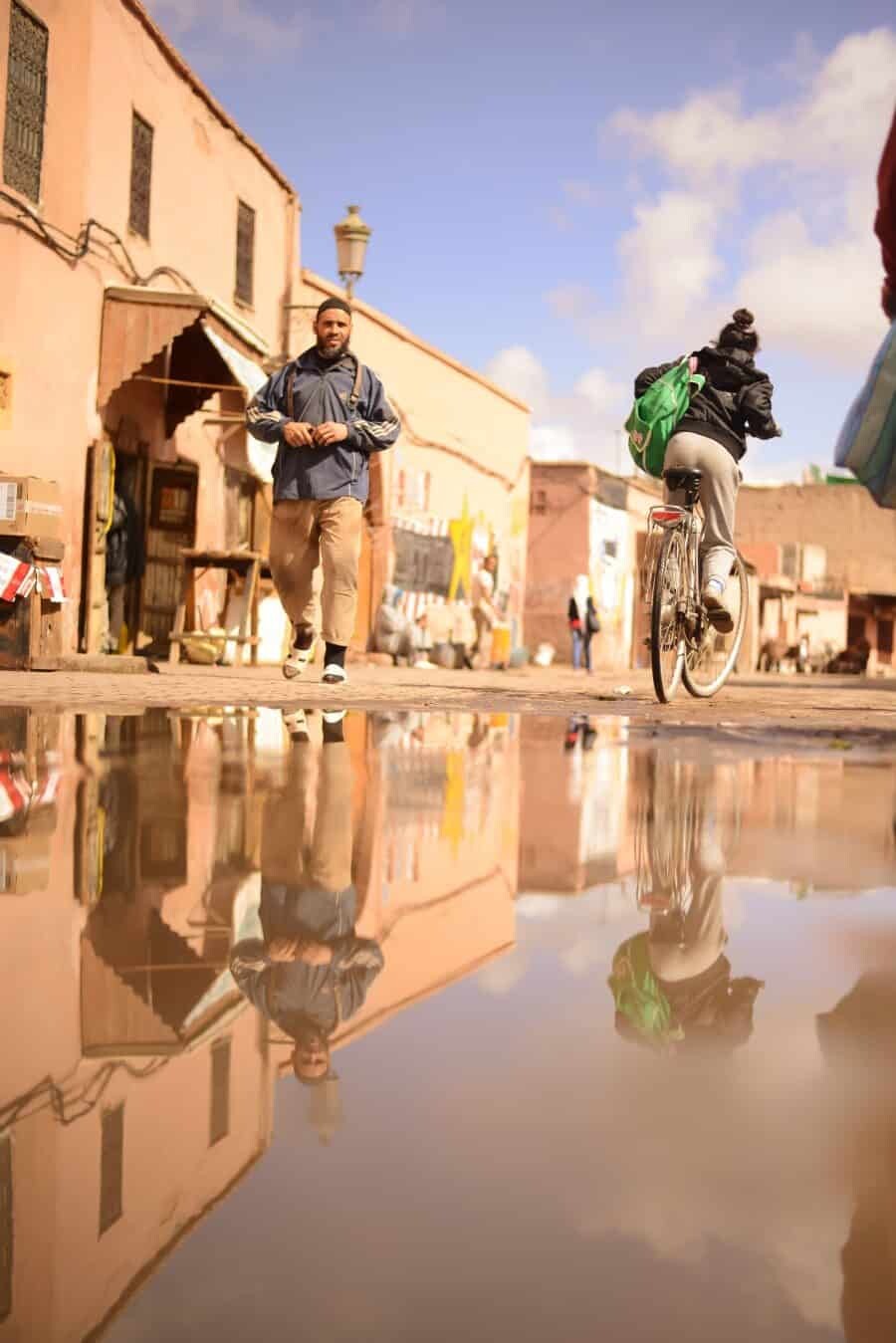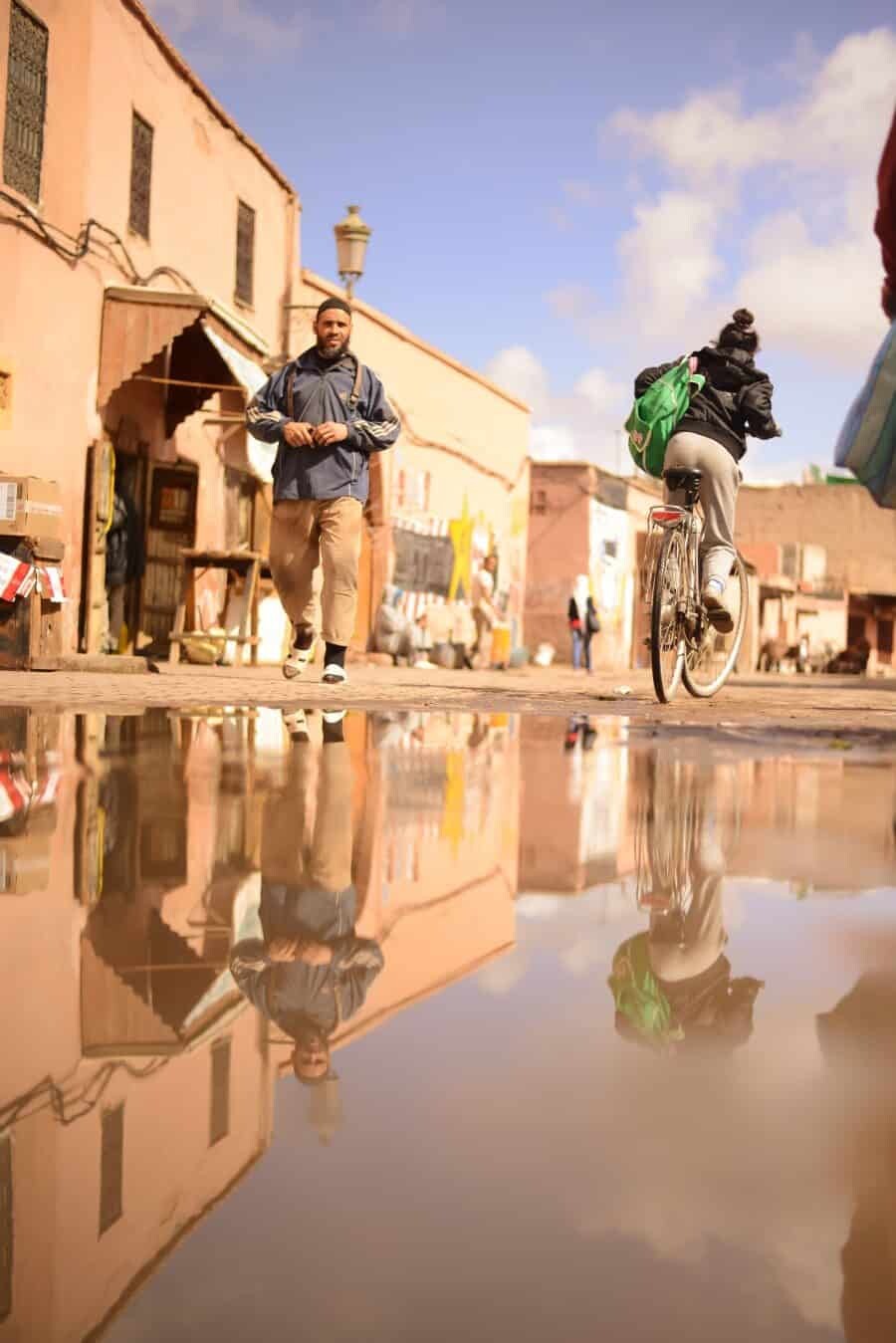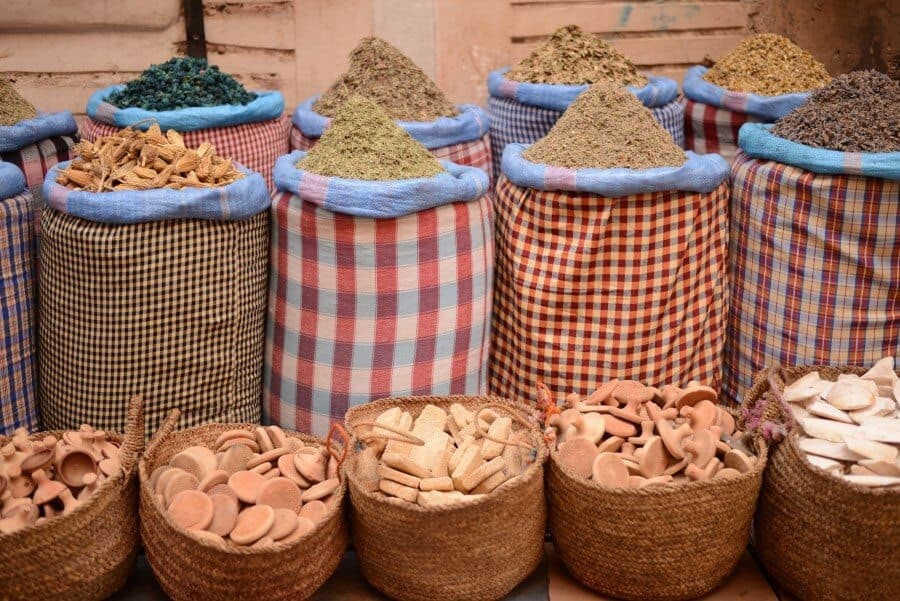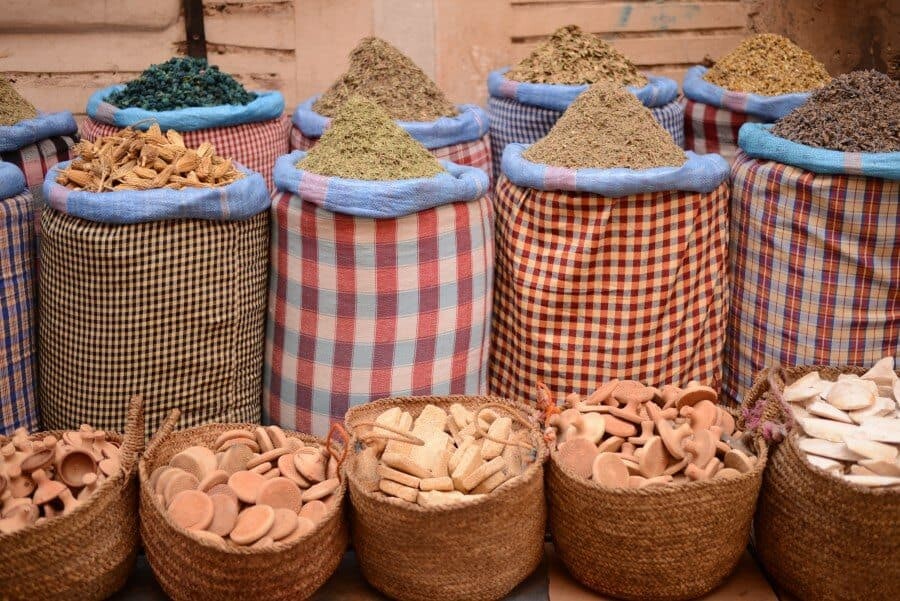 #5 The El Badii Palace
The El Badii Palace is an immense royal structure of the Saadian era meaning 'The incomparable palace'. Now looking a lot less triumphant than in its golden days, the palace is in ruin however remains an amazing place to photograph amongst the palace walls, inner court and below in the tunnels. Also this is the best place to photograph the giant stalks that nest on the palace walls…it's like a children's fairytale come to life although they usually carry sticks not babies.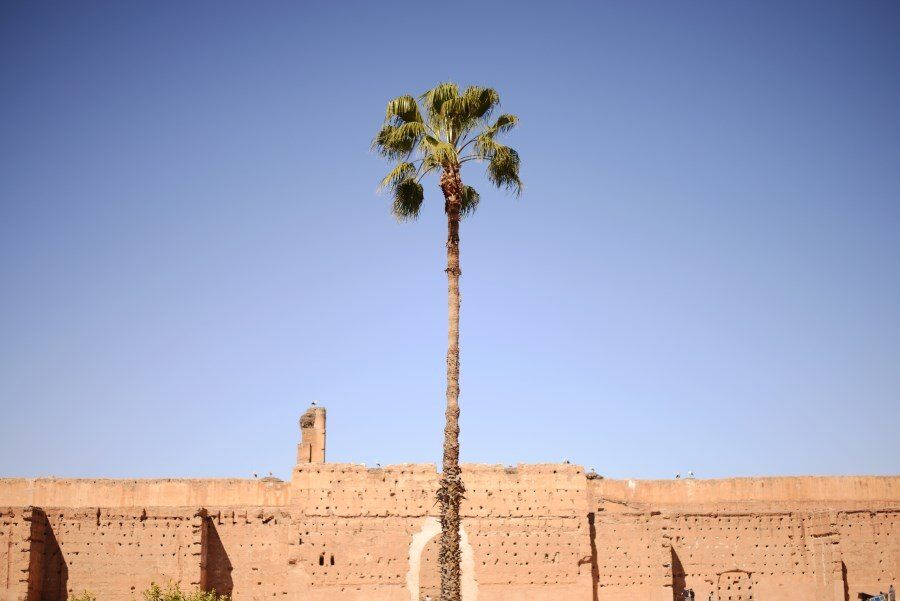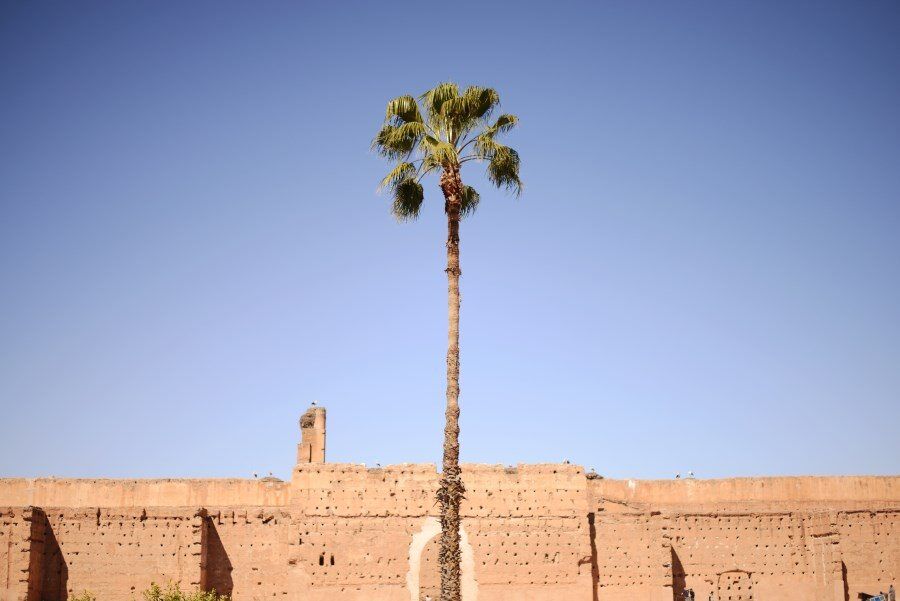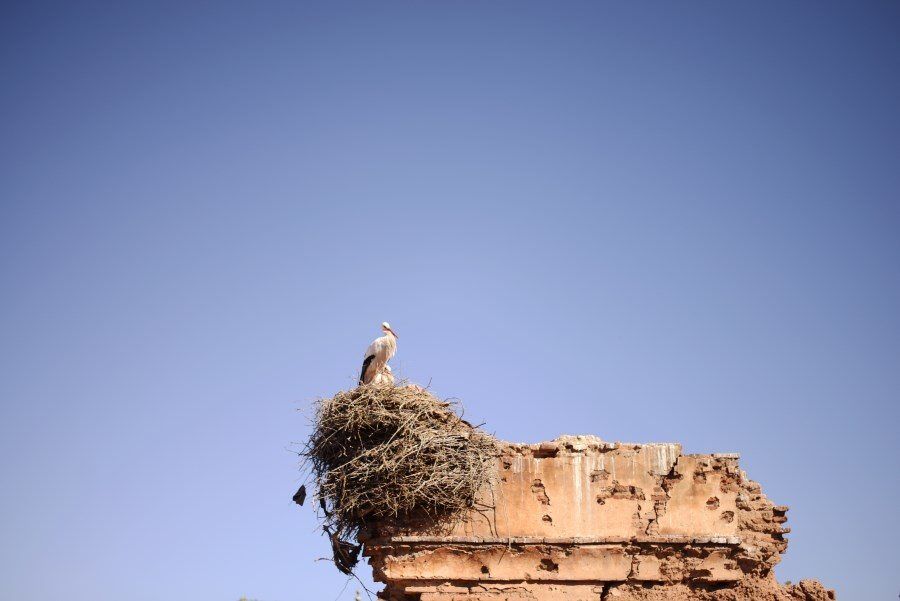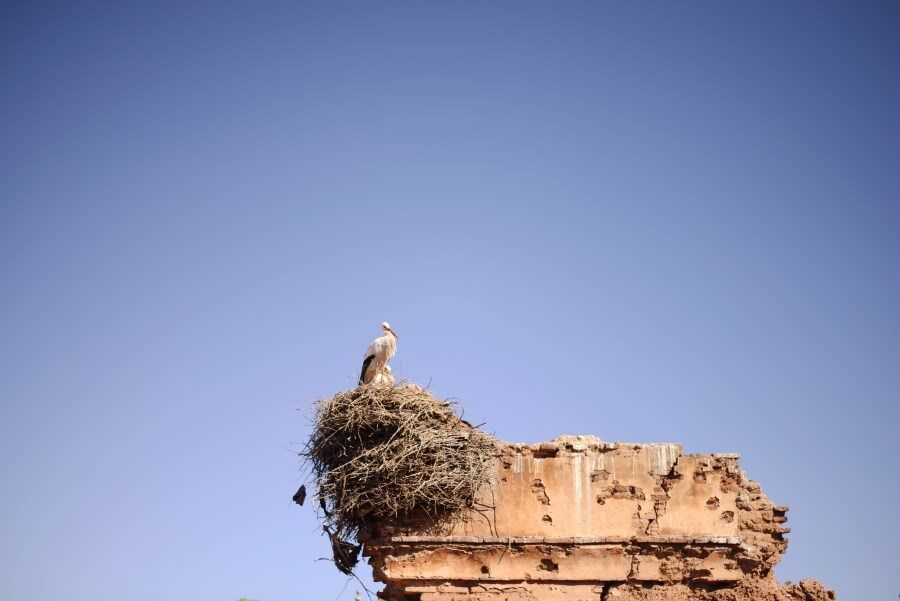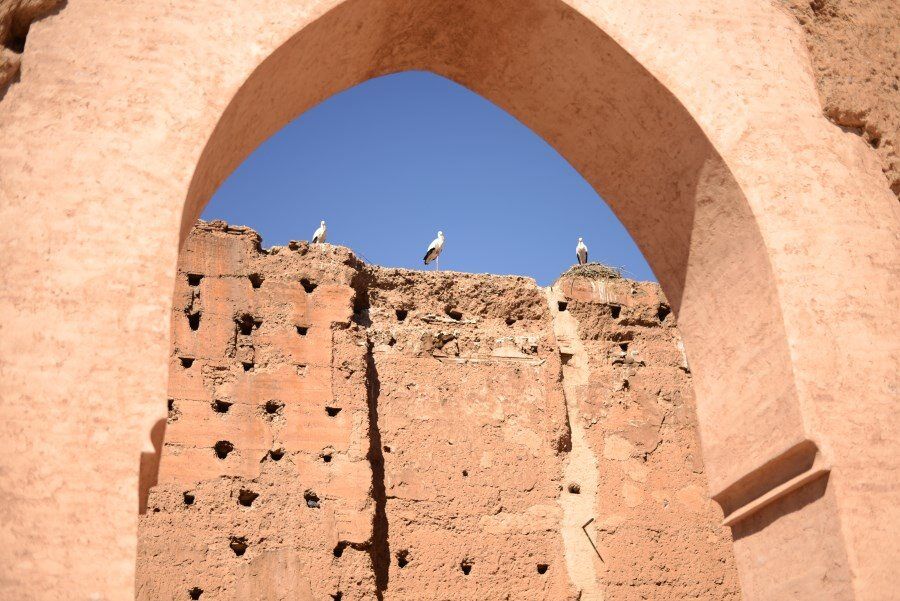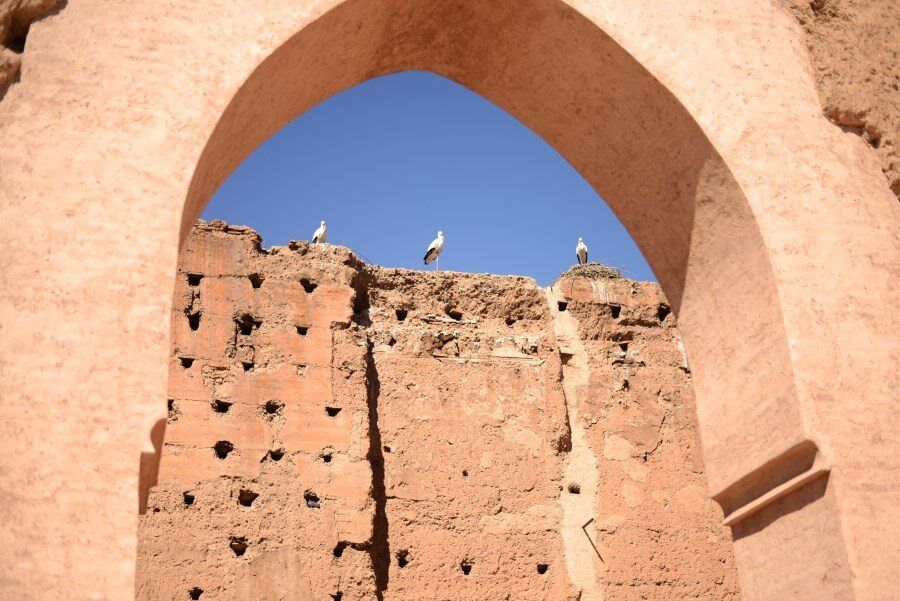 #6 Jardin de Majorelle
Designed in the 1920s and 1930s by French artist Jacques Majorelle, these lush gardens are a welcome escape amidst the heat and bustle of Marrakech city with bamboo and cacti. Yves Saint-Laurent has owned the garden since 1980 and now his personal collection of North African textiles is housed in the Islamic Art Museum of Marrakech which is located within the garden in an electric blue building.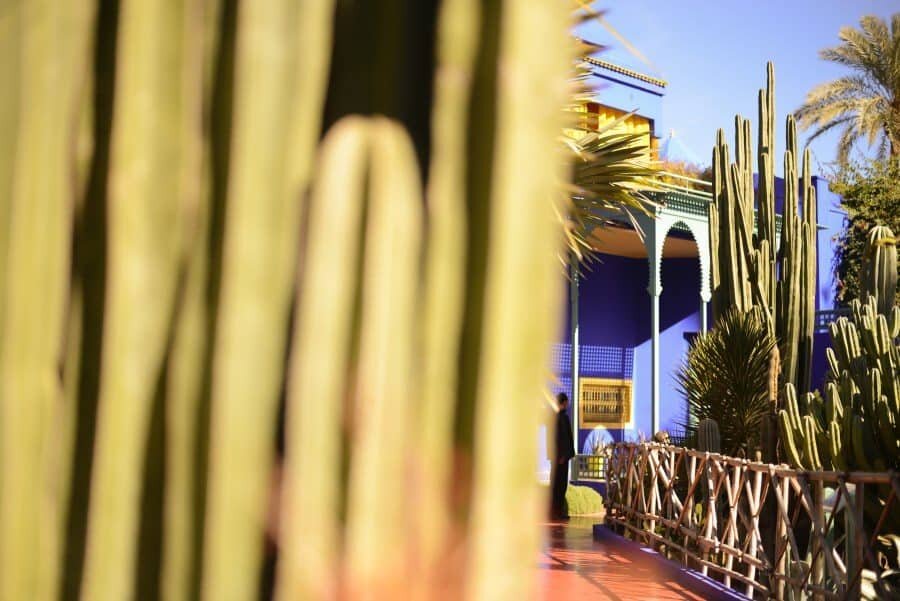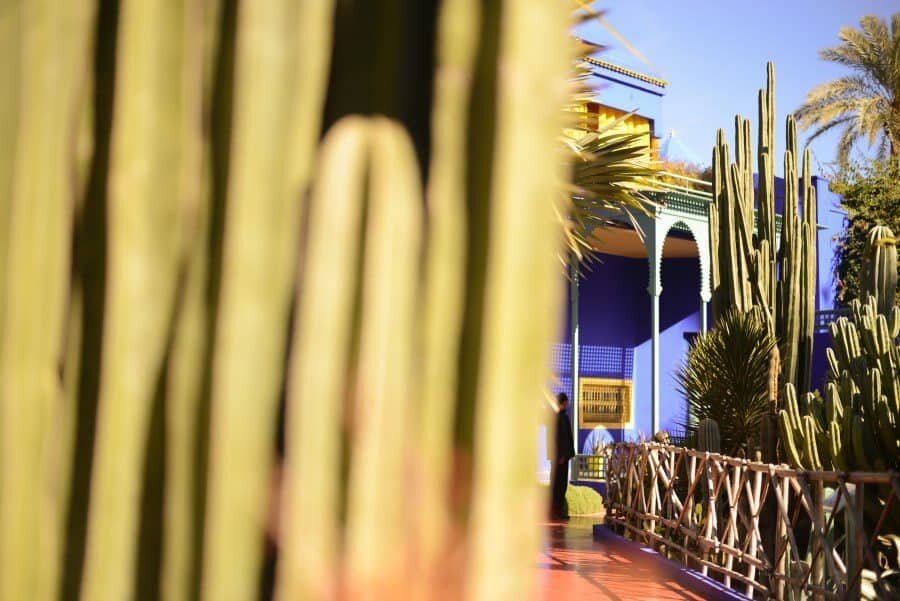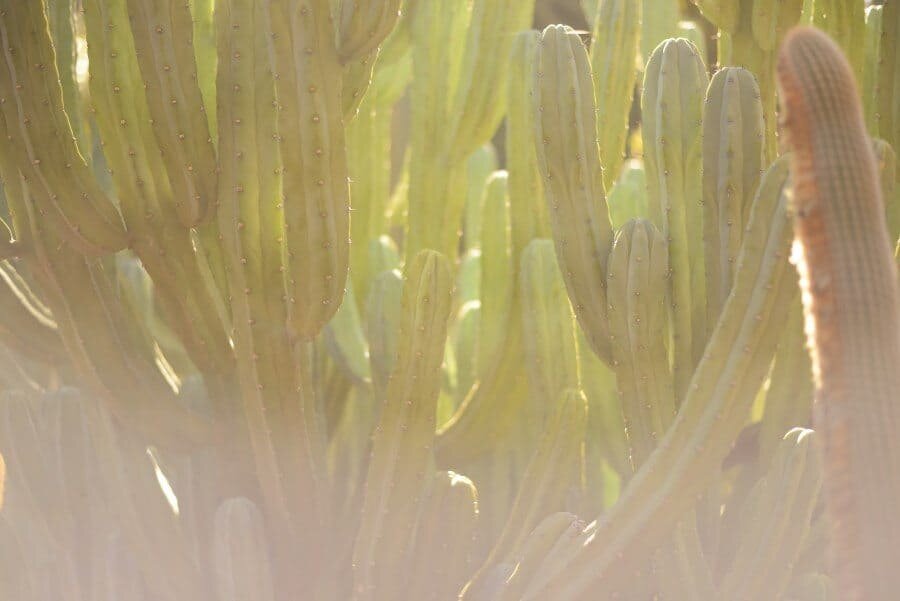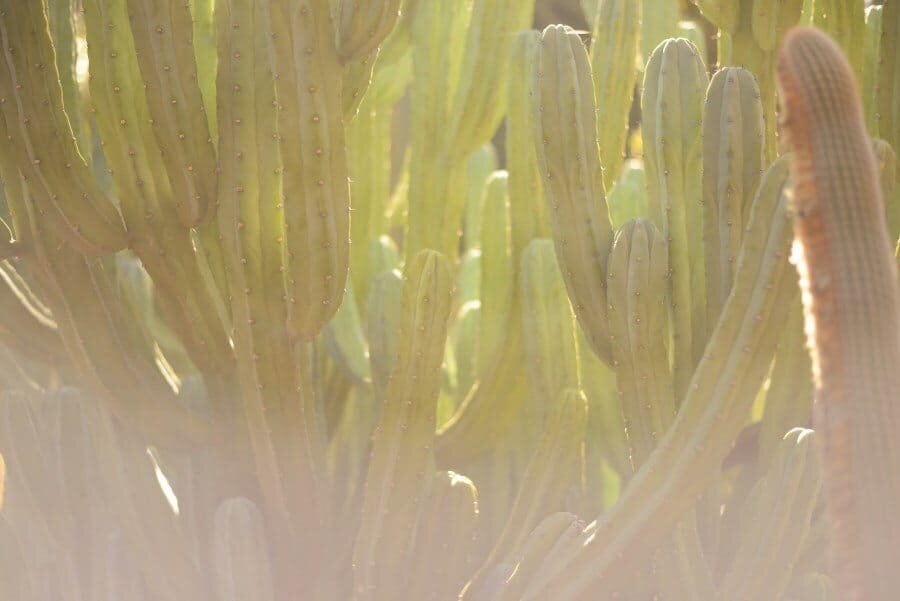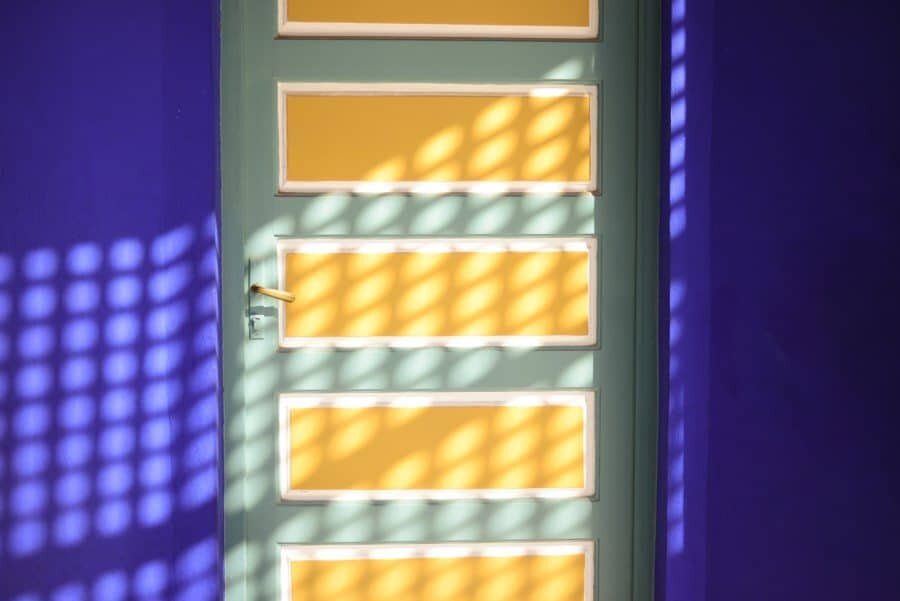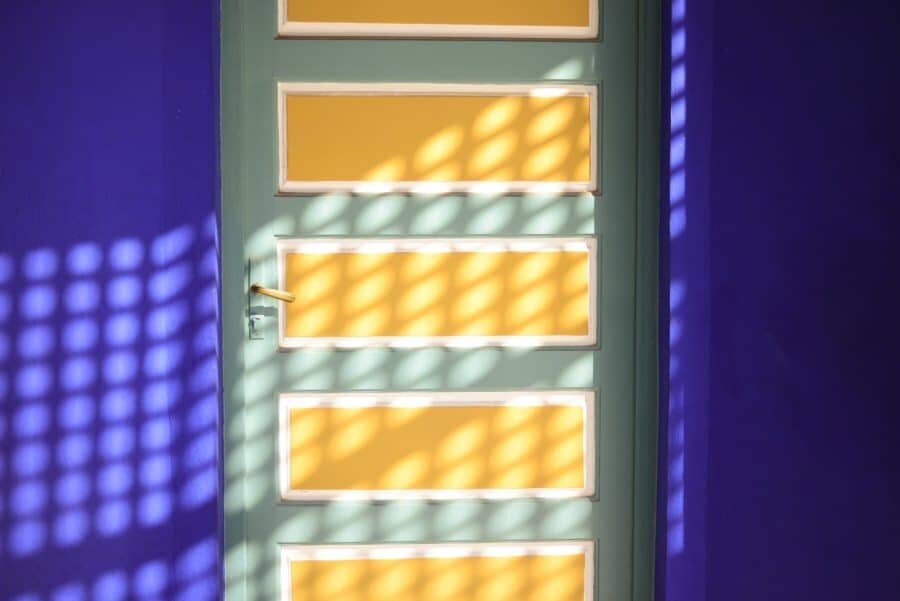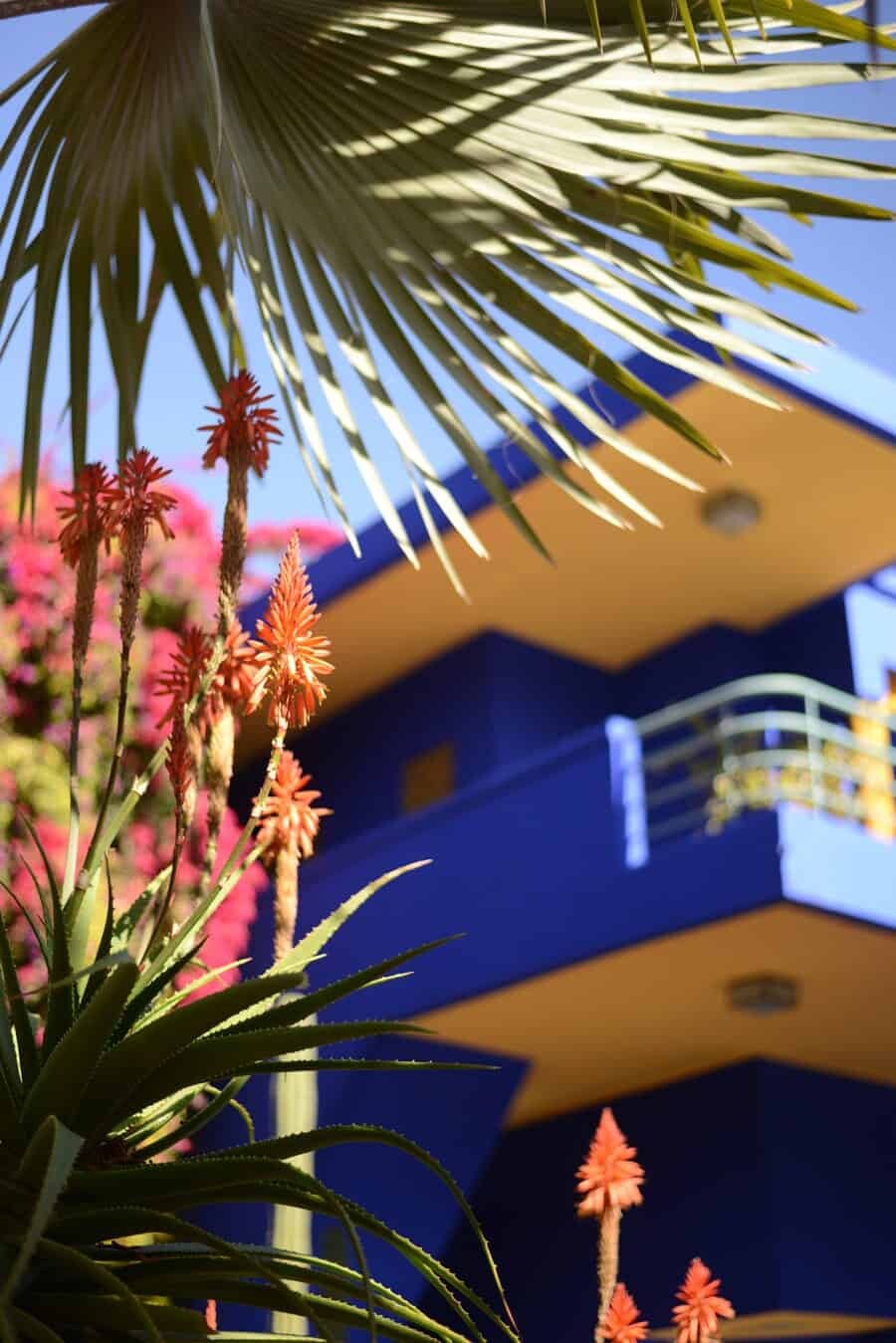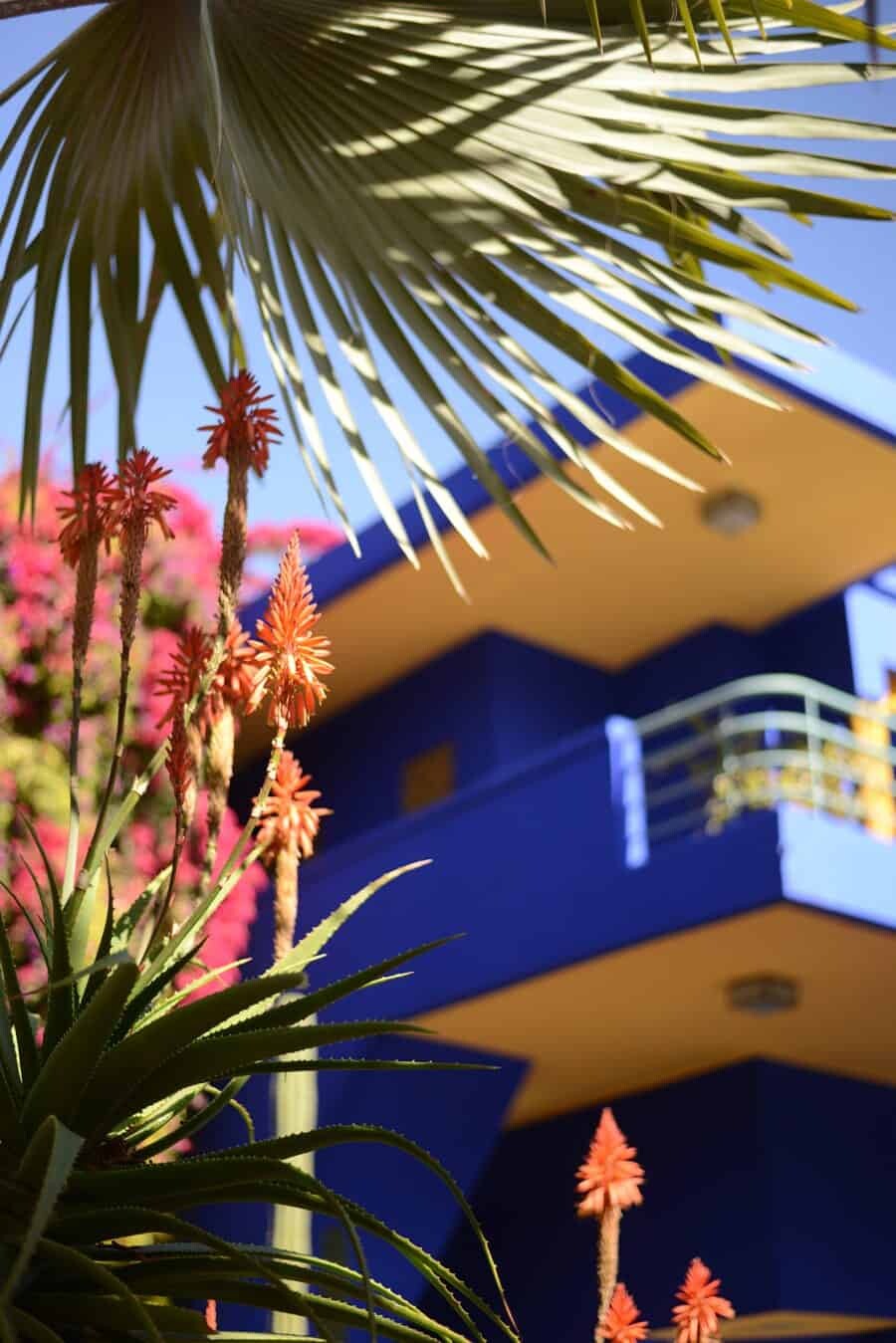 And to conclude… you must find a rooftop!

You'll find most riads (traditional hotels) have private rooftop terraces from where you can photograph sunset over the city however if you're willing to share your view you can order a Mint Tea and sit on the terrace of Café de France overlooking the circus that is the Djeema el Fna as the sun sets. Combining the colours of the city with the sky at sunset and the smoke of Djeema el Fna, this is the perfect place to capture Marrakech as it comes alive. The photographs below are of minarets in the distance all visible from Café de France.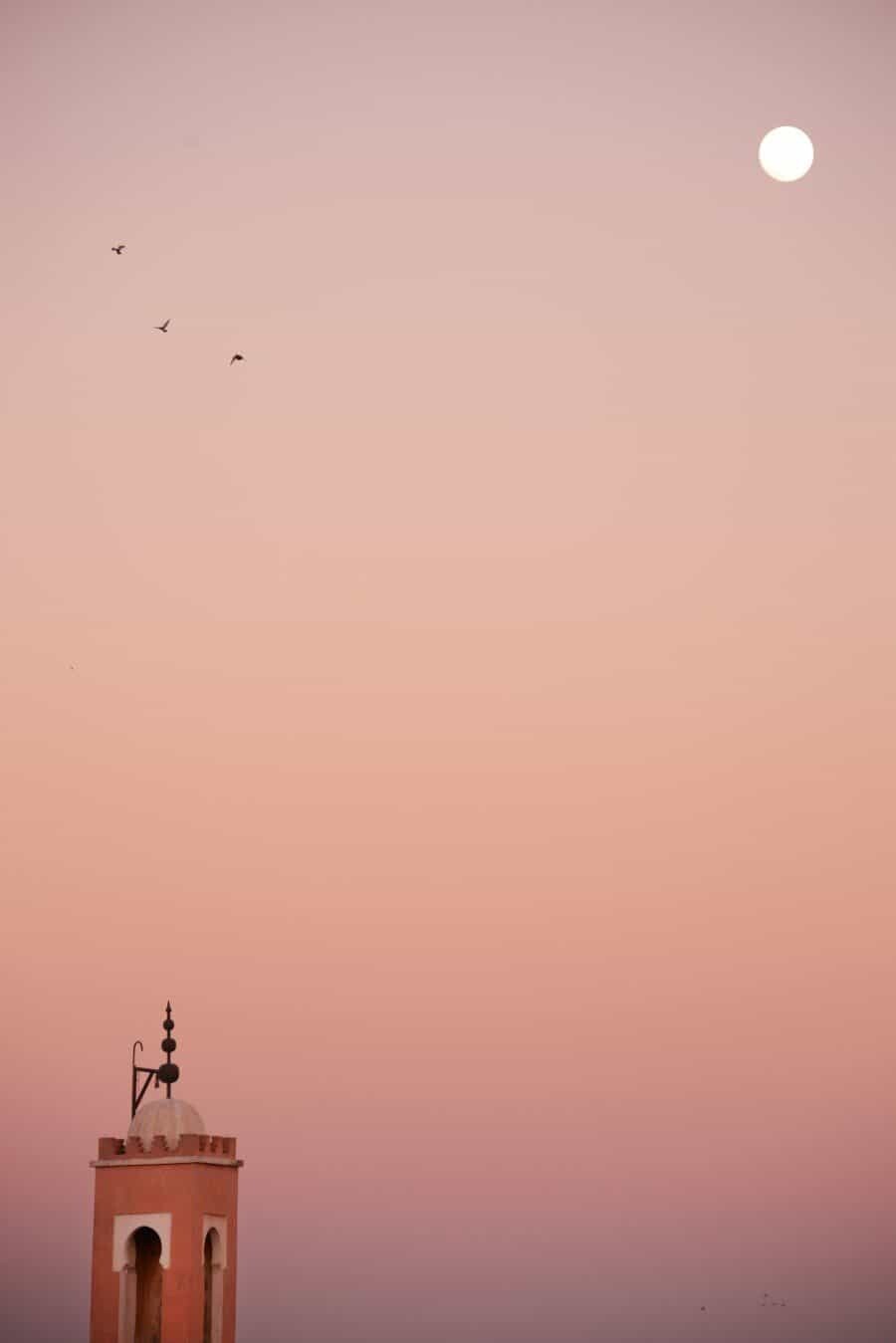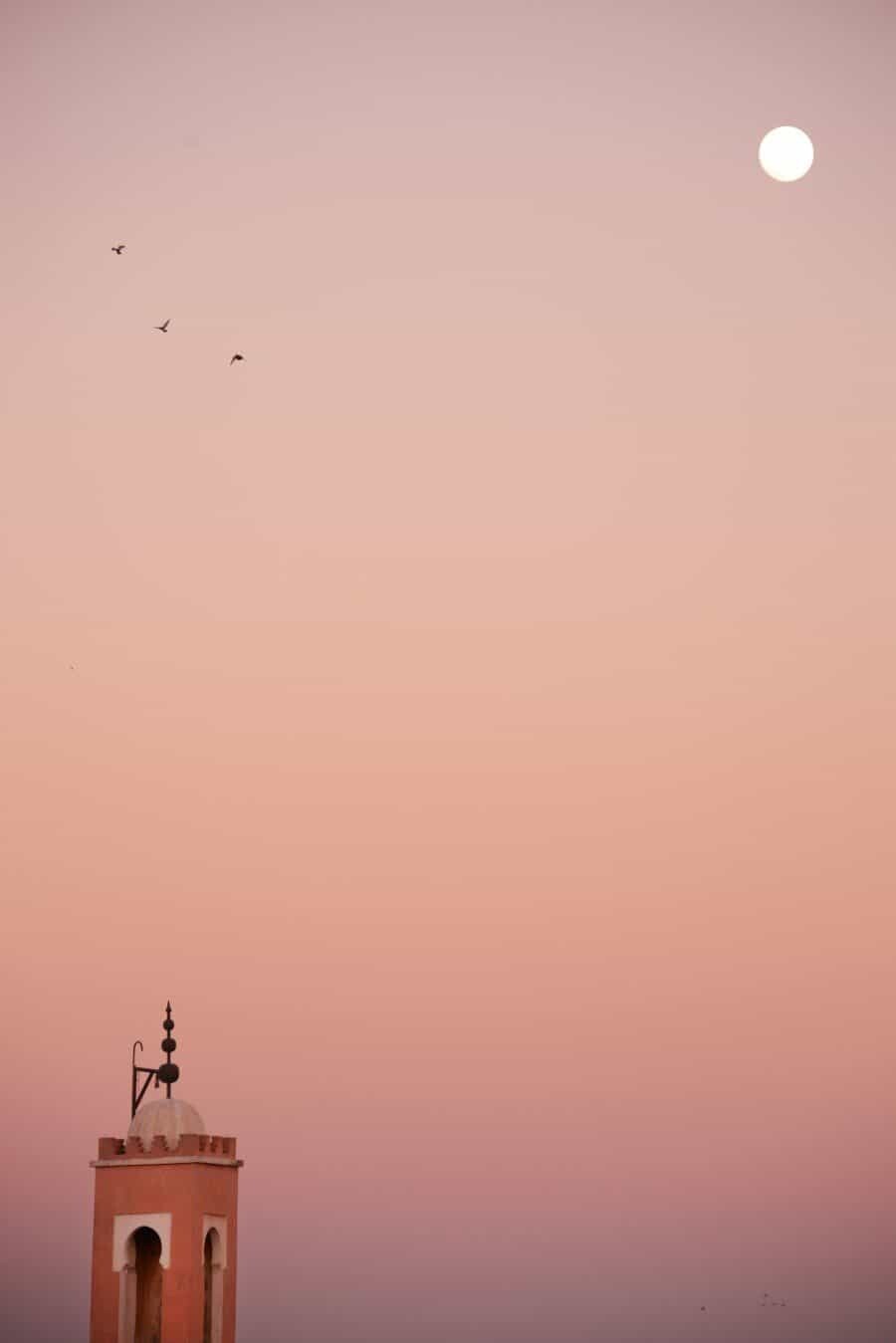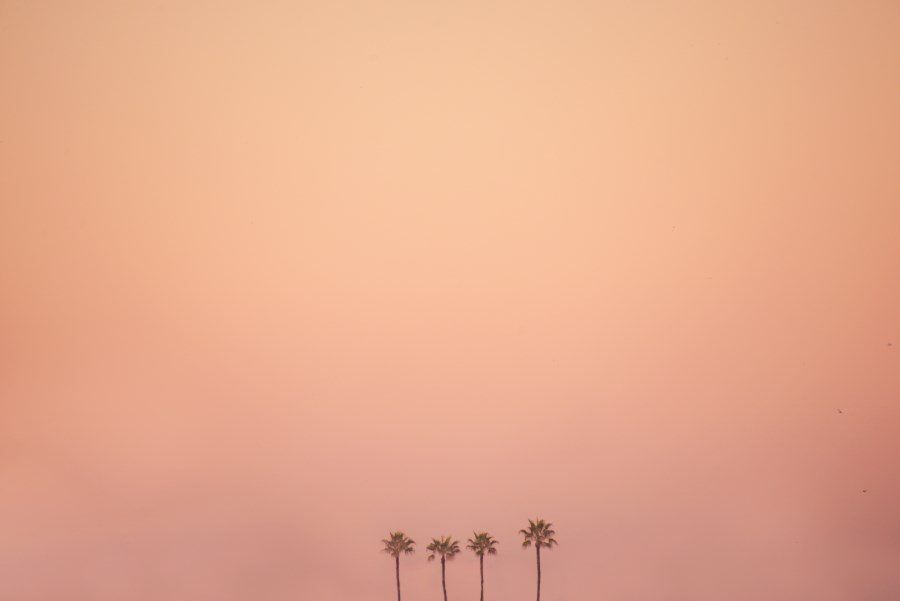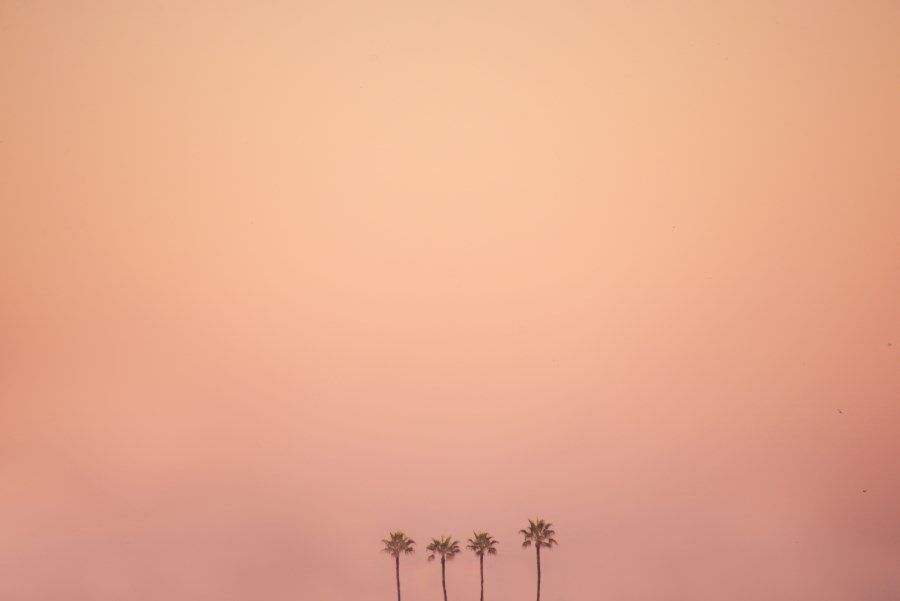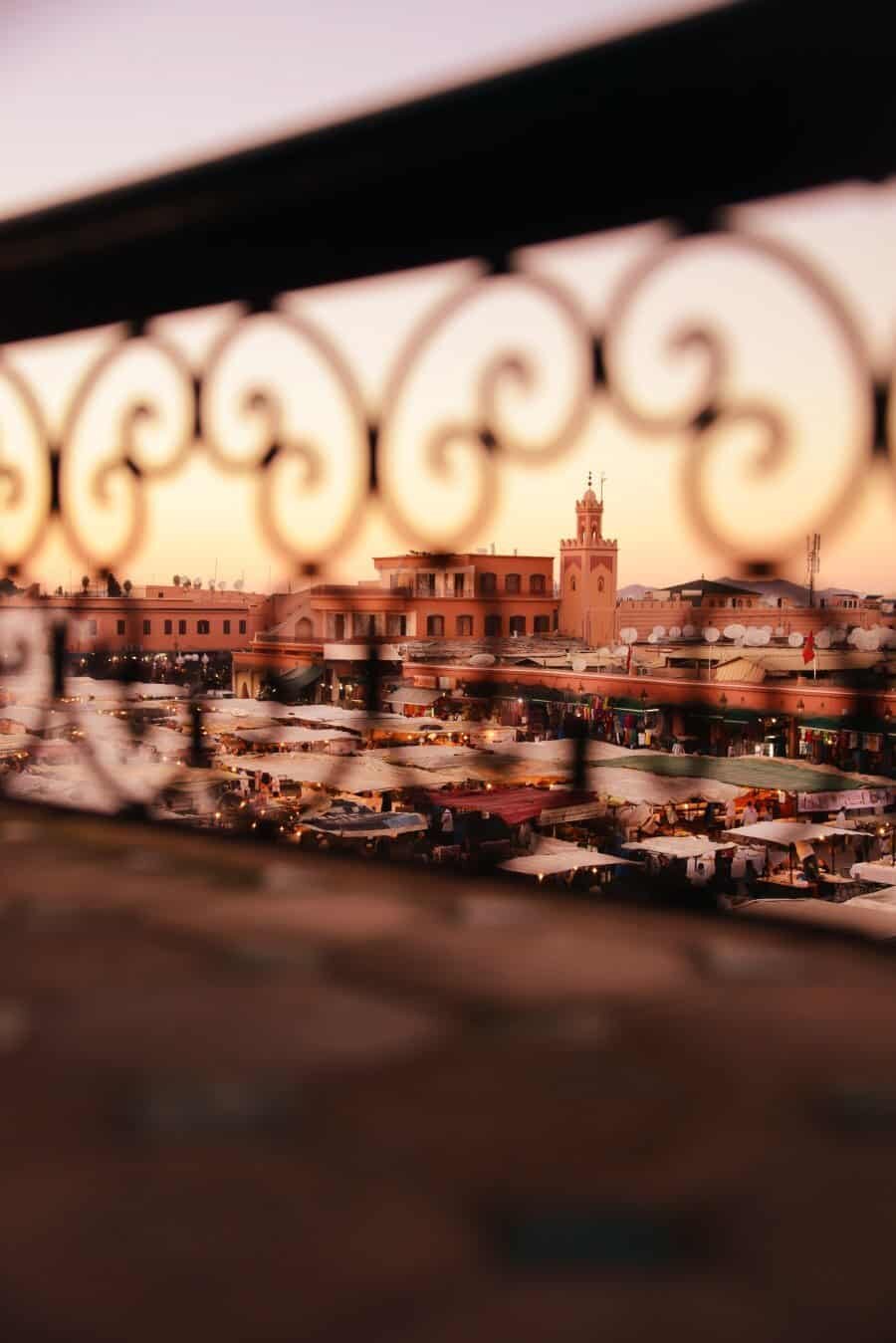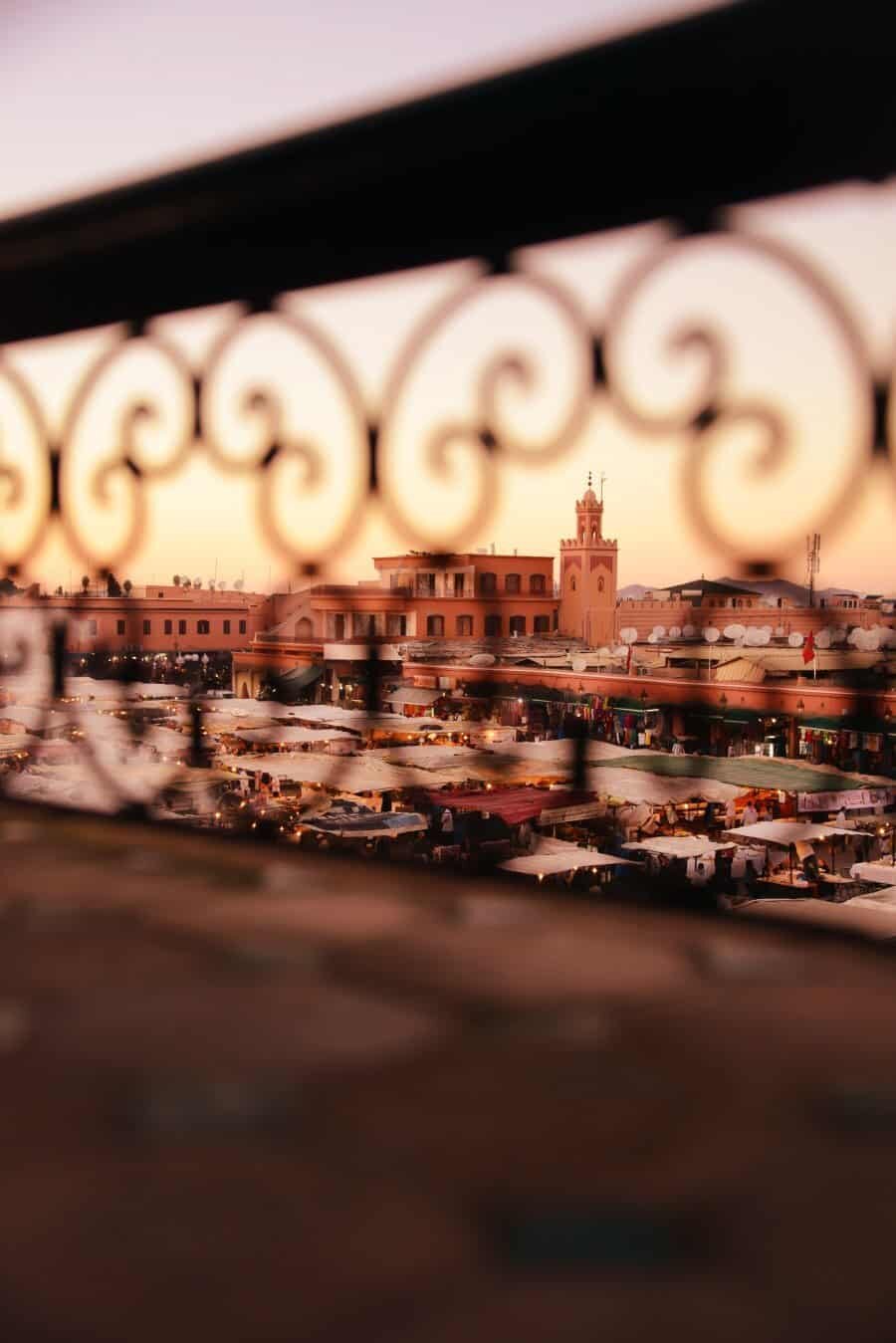 ---
Where to stay in Marrakech?
To get the complete experience of Moroccan culture and design, stay in a riad, you won't regret it.
Riads are found all over Marrakech, in fact there's so many it can be really, really hard to decide which one will suit  you best.
Having visited Marrakech three times, I've now got three favourite riads and you'll find them listed below.
Riad Alwachma – amazing location right near the Koutoubia Mosque but also great for entering the souks. Run by a lovely French couple, the riad has a beautiful rooftop terrace, perfect for drinking mint tea and eating breakfast.
Riad Diana – located between Djeema el Fna and Palace el Badii, this riad is comfortable and beautifully decorated.
Riad Utopia Suites & Spa – Luxurious and affordable, this riad is located in a quieter area of the Medina, close to Medersa Ben Youssef and the Museum of Marrakech. There's also a hammam and spa located within the complex!
---
If you're into sharing on Pinterest here's a pretty little photo…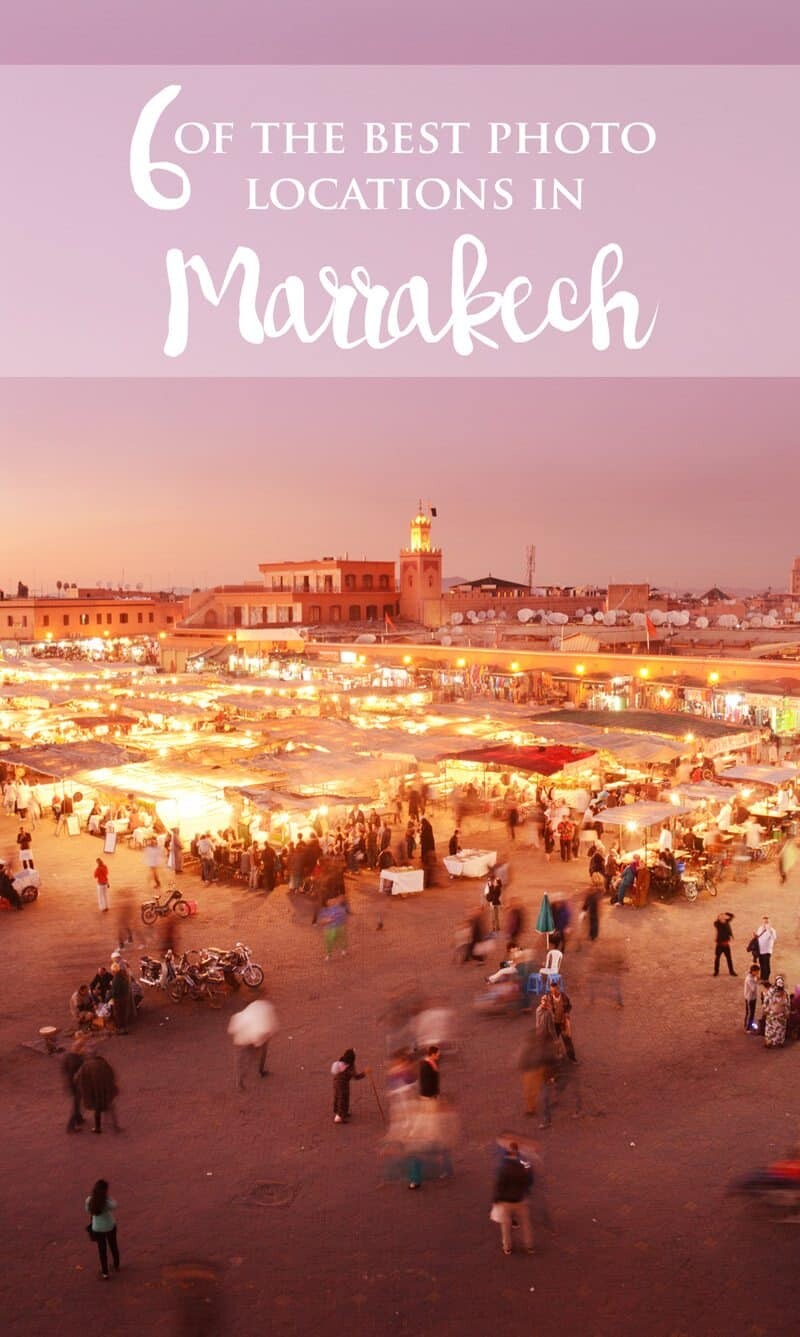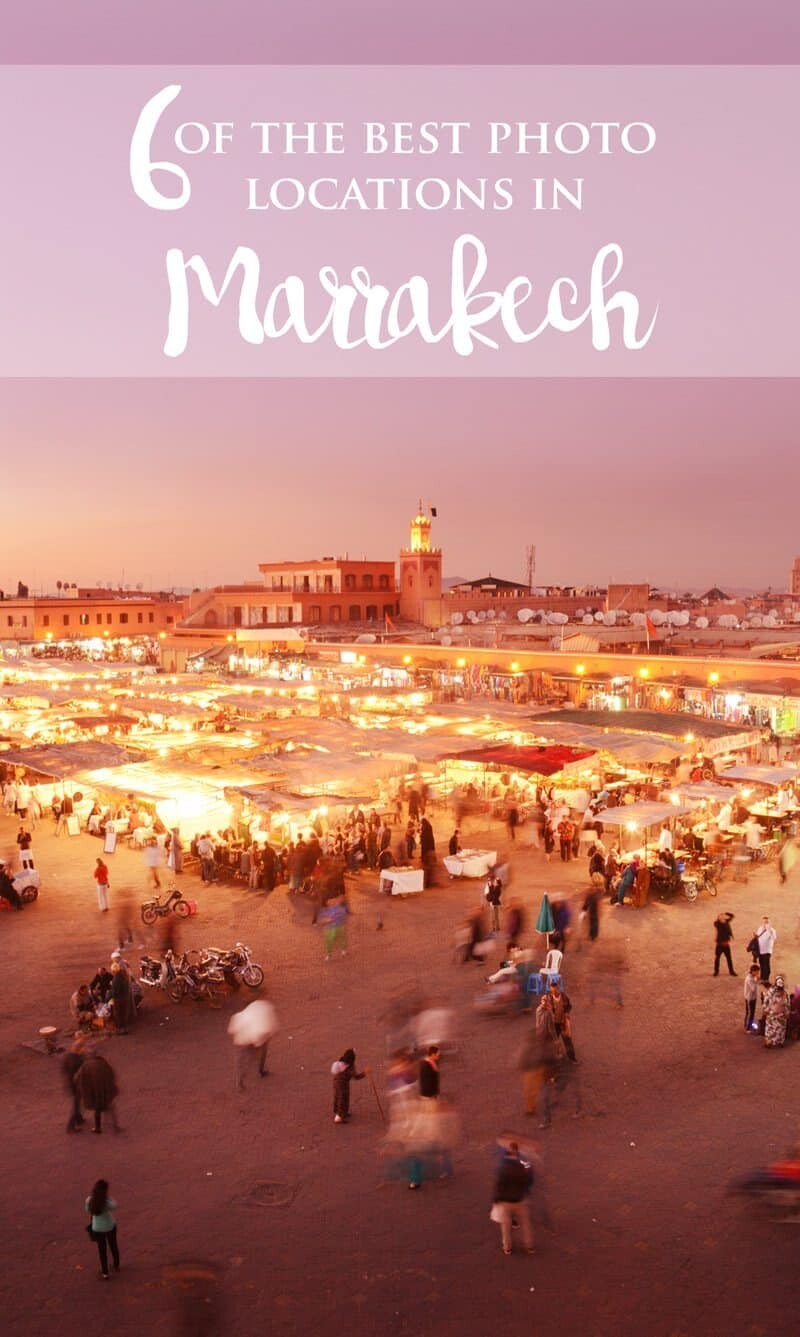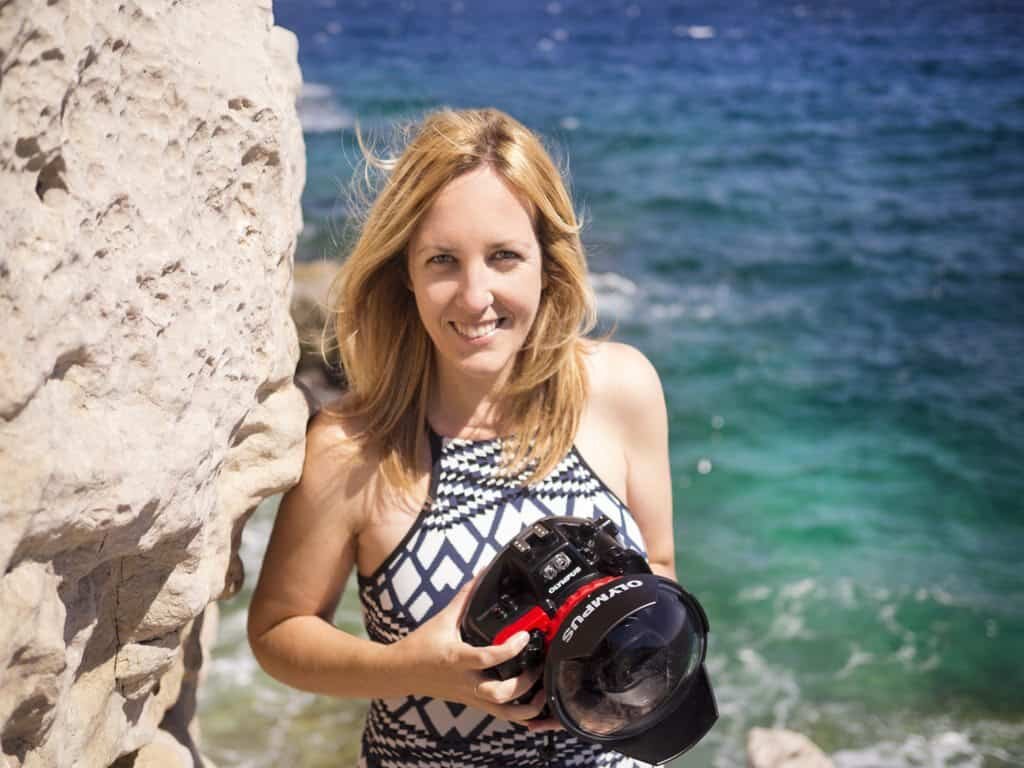 Hello! I'm the founder and photographer behind The Wandering Lens.
With 17+yrs experience as a professional travel and landscape photographer, all advice found on this site is from my personal experience on the road. I hope it's useful for your own travels and would love to hear in the comments about your trips and experiences around the world.