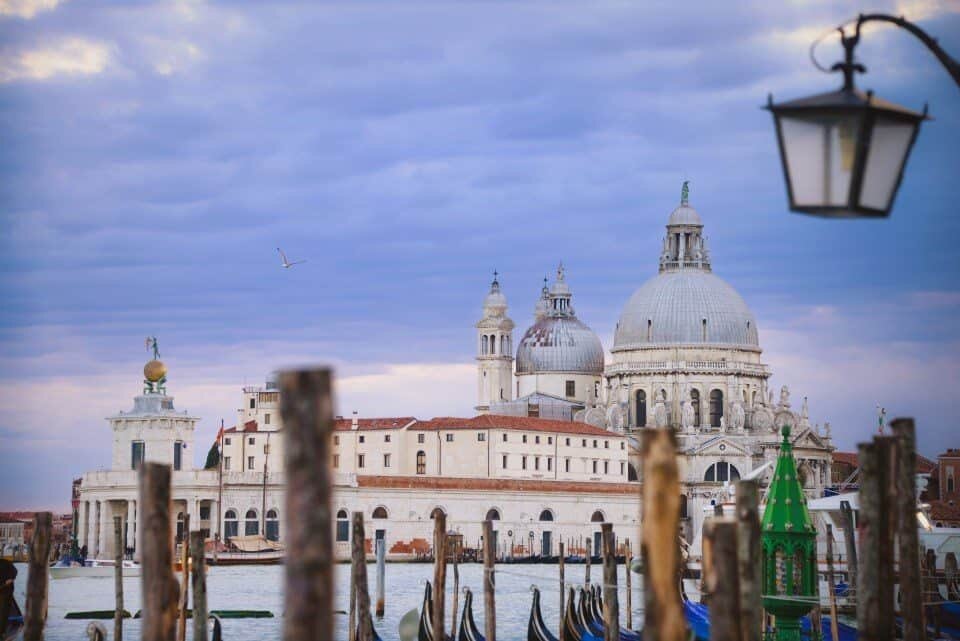 Your guide to the Best Photo Spots in Venice
Want to know where to take good photos in Venice? Scroll down to read this guide which lists all the best photography spots in this photogenic canal city.
Venice floods the imagination with an atmosphere of creative nautical wonder. It's a city of incredible architecture built solely on water where cars are replaced with teak boats and gondolas.
A labyrinth of colourful canals weaves its way through islands joined by romantic little bridges and open squares play classical music that echoes between Gothic palaces. This Italian gem has my heart and it's my favourite city in the world to photograph.
If you're lucky enough to be visiting during Carnival (see photos from my trip here) or if you've got Venice lined up as one of your upcoming destinations then this Location Scout is for you.
Below you'll find a list of the best six locations to capture this romantic Italian city along with a few little extras to test out if you've got time.
Here's a map to get started that shows an ideal walking path that will get you to everywhere listed in this guide…
---
Venice Photography Locations
#1 St Mark's Campanile, Piazza San Marco
To truly get an understanding of how incredible this city is you need to get on top of it. Taking a lift 160ft up to the bell tower's peak will do just that. From here the views are jaw dropping, you'll stare in wonder at the scene below where terracotta roof tops pave a giant sea of lego like pieces stacked until the oceans horizon. You have a complete 360 view and can spend as much time as you wish photographing every angle and grab some unique images of Piazza San Marco and people below. What I love about this view is that the hundreds of canals you see when walking around Venice almost completely disappear when viewed from above leaving you to soak up a different perspective of this photogenic city.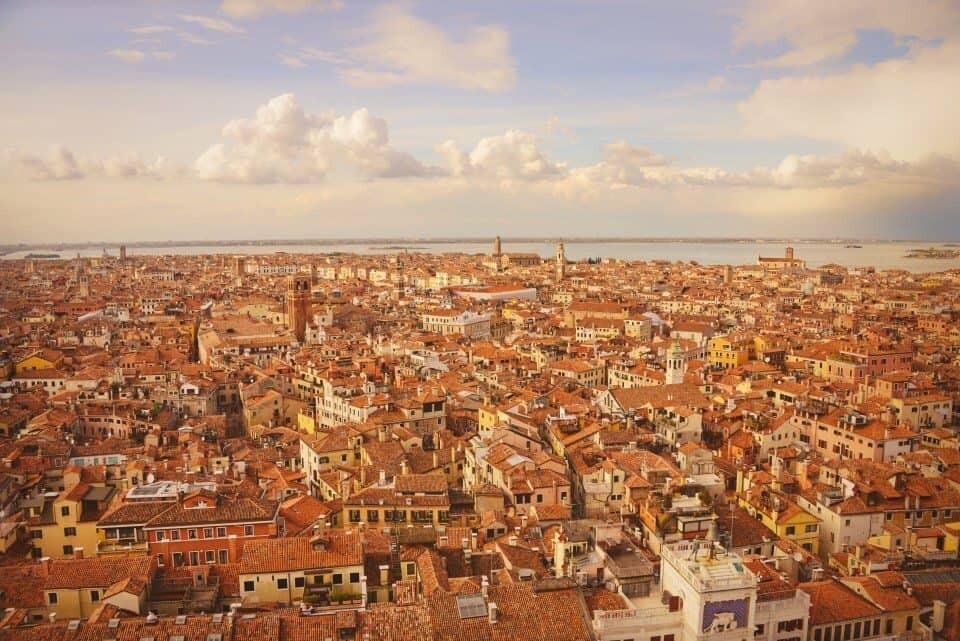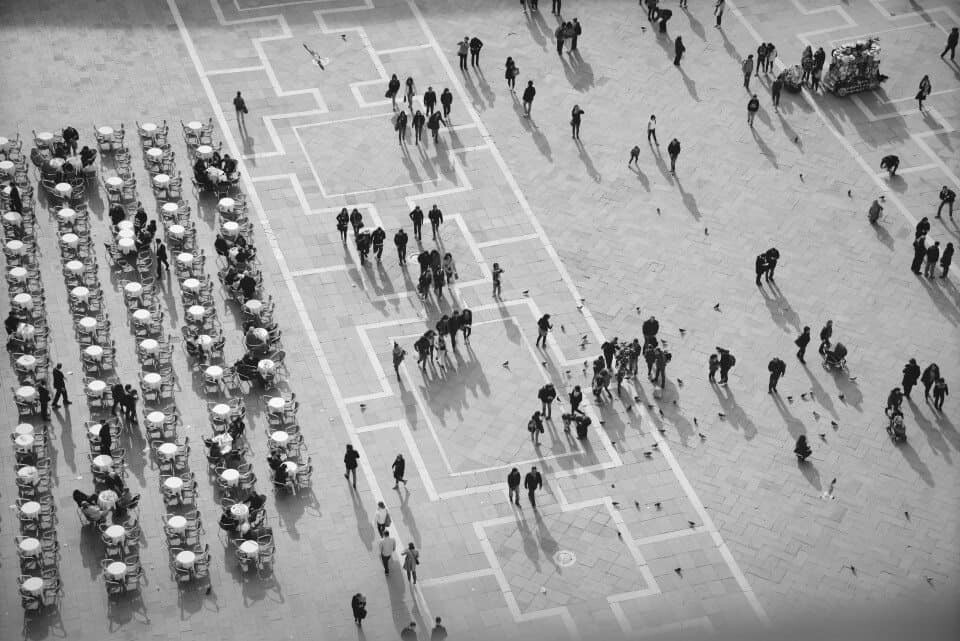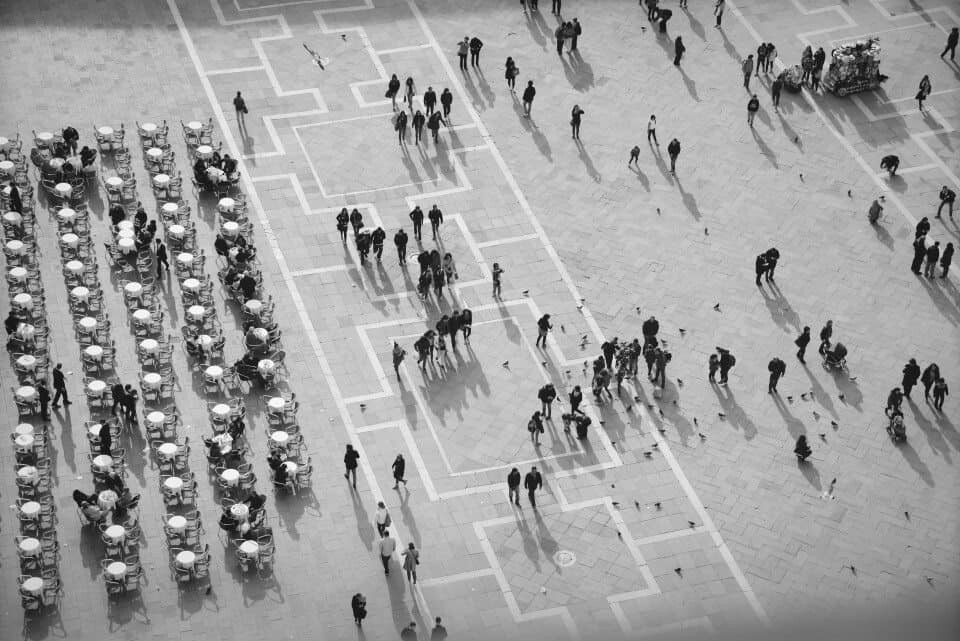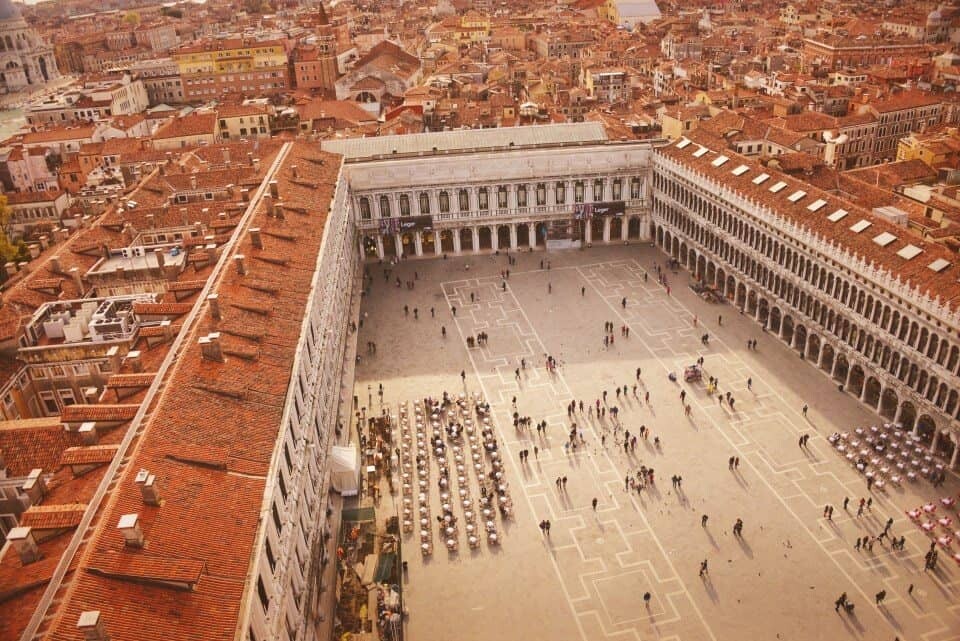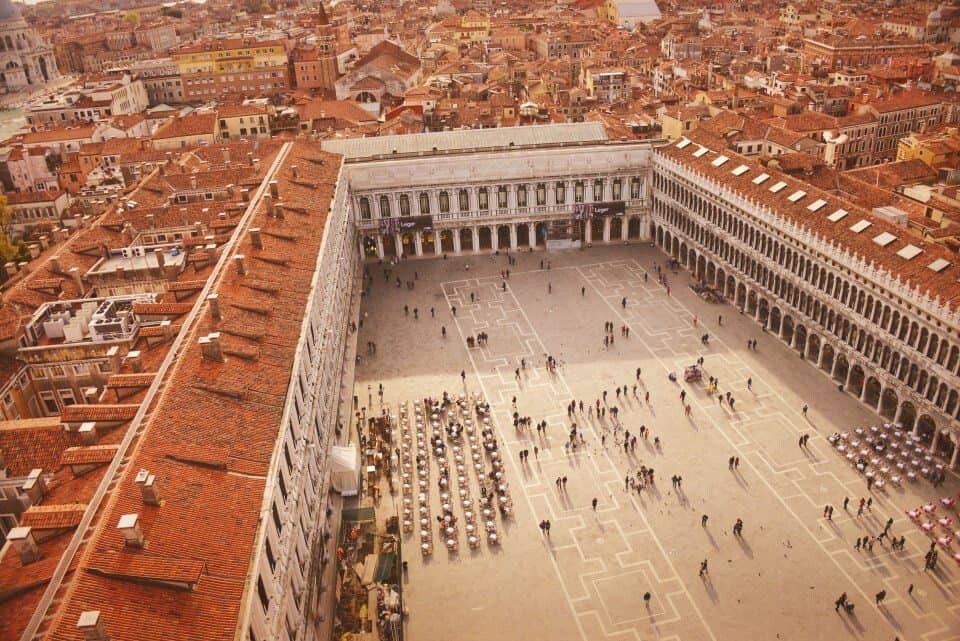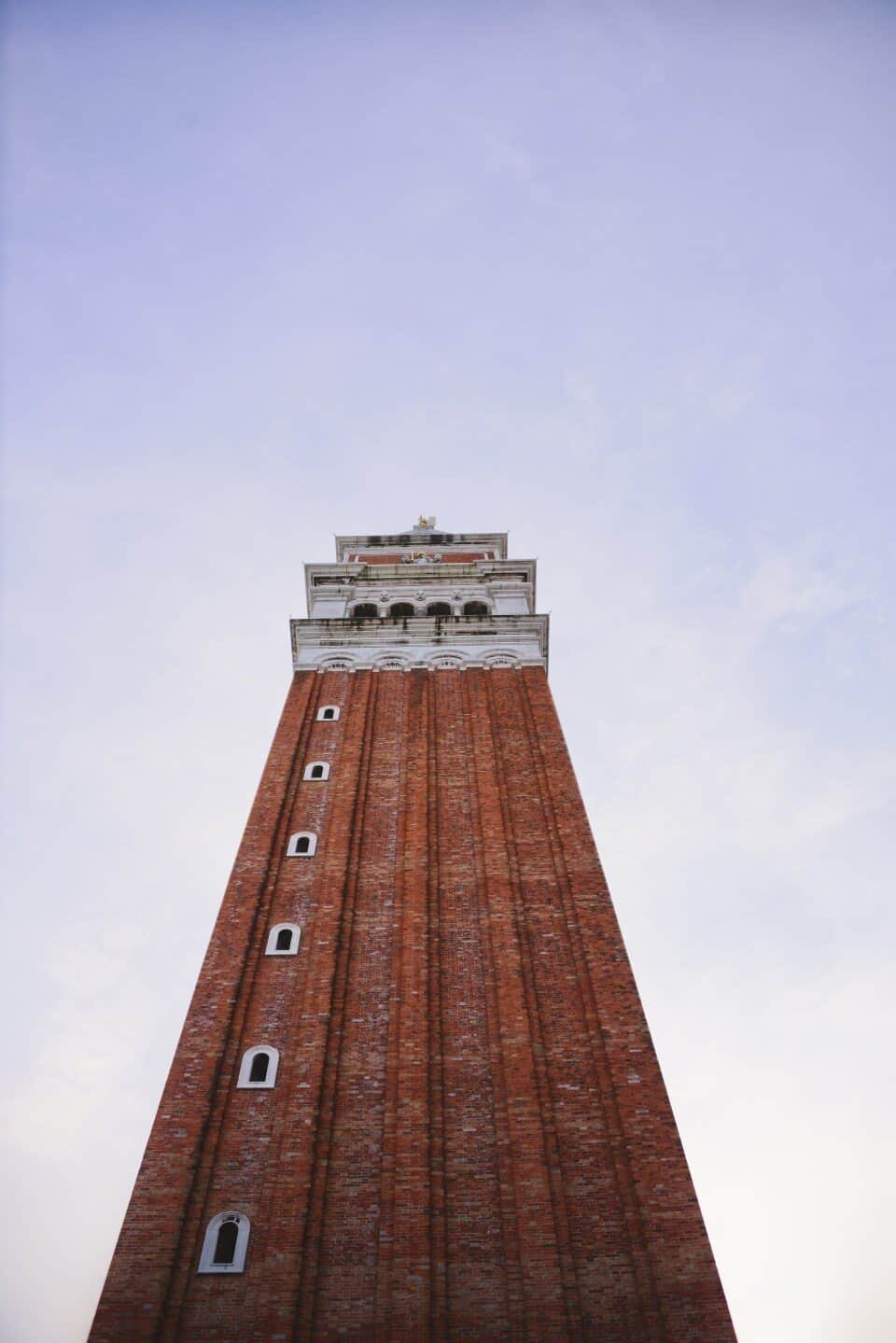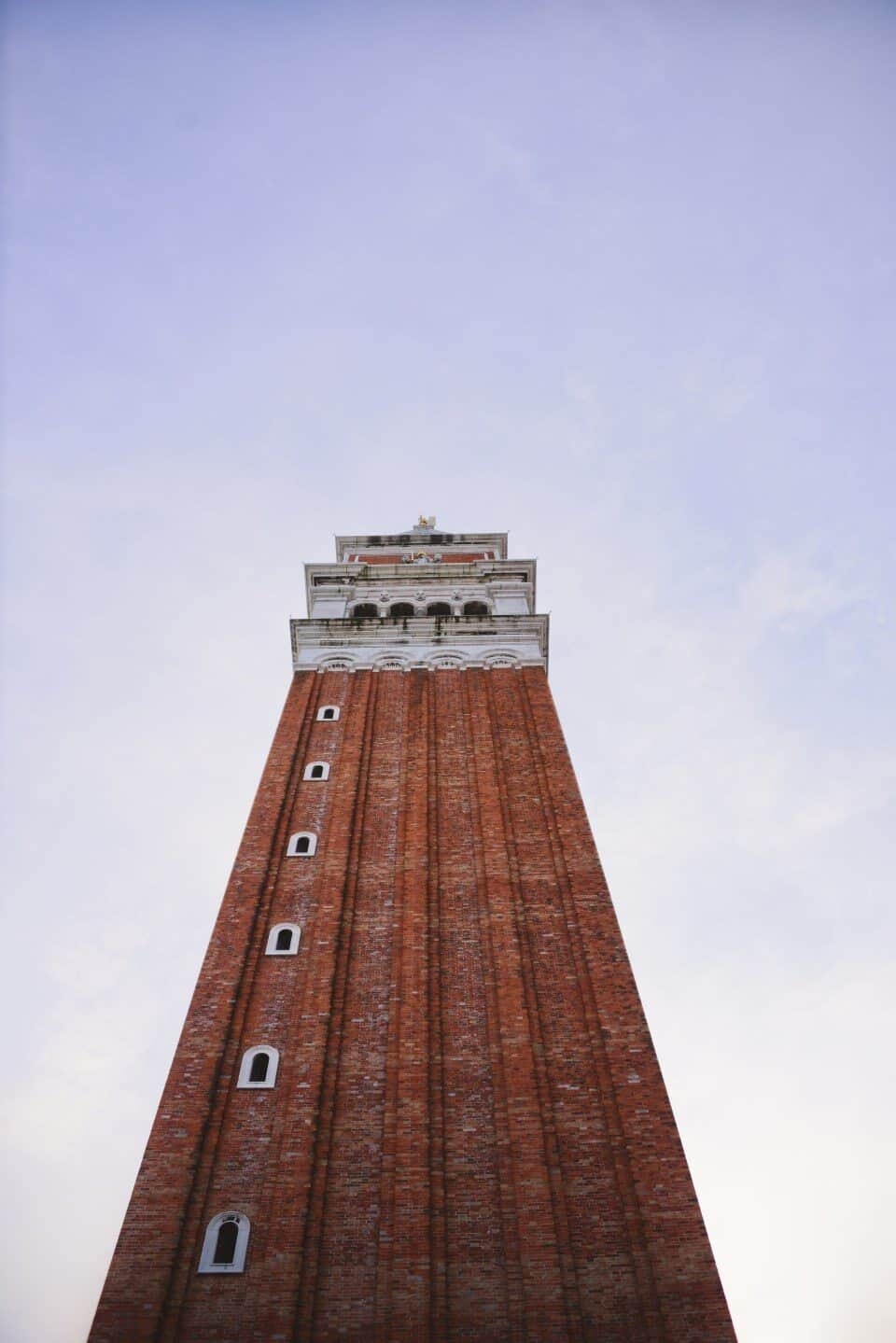 ---
#2 Palazzo Ducale, San Marco
The walkway around Palazzo Ducale (Doge's Palace) for me is mesmerising. The architectural features and columns from the Venetian Gothic period photograph so well and can be a great focus for detail shots of your Venice collection. Inside the palace you can also wander around and photograph the beautiful courtyard which also offers an alternative view of Basilica de San Marco.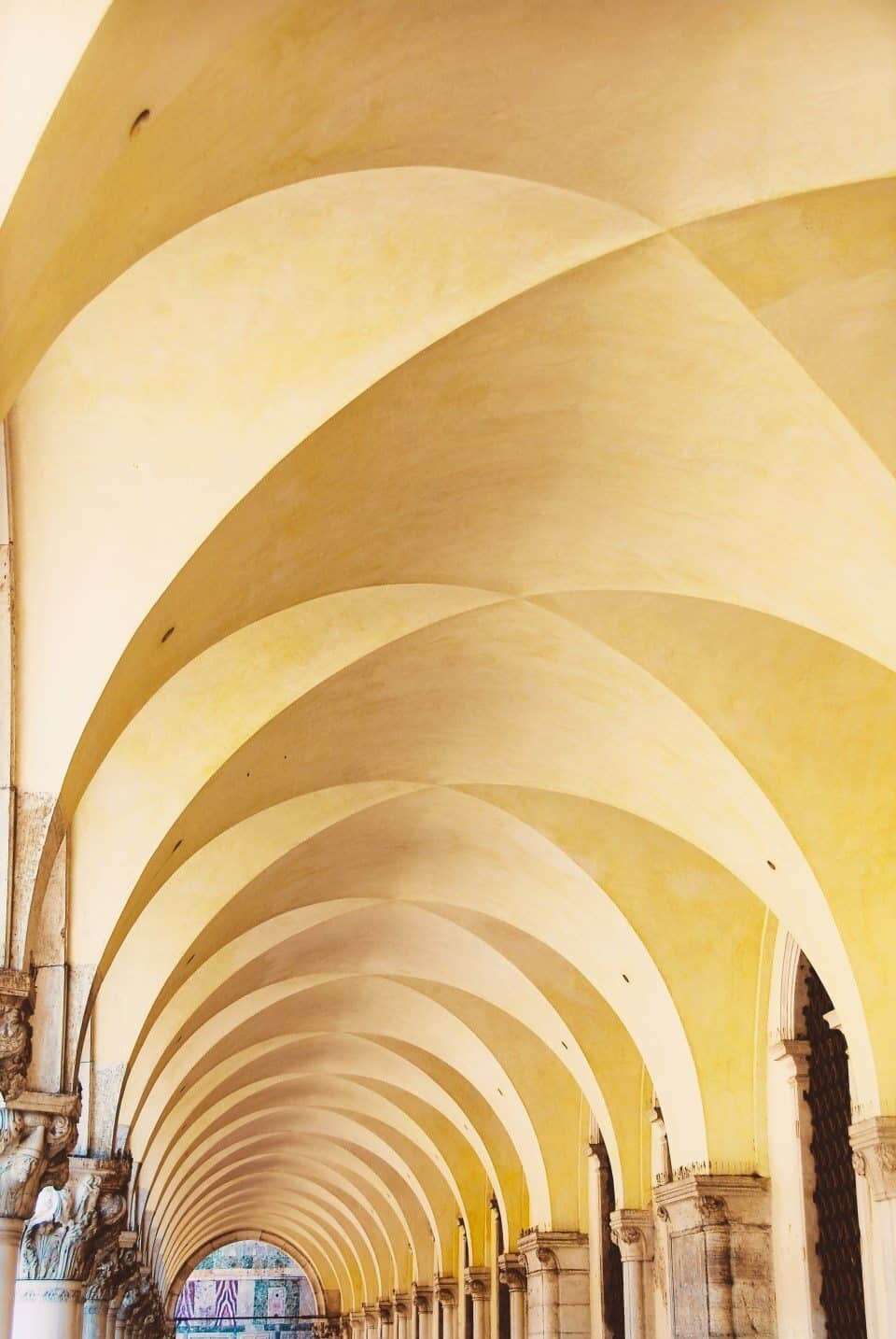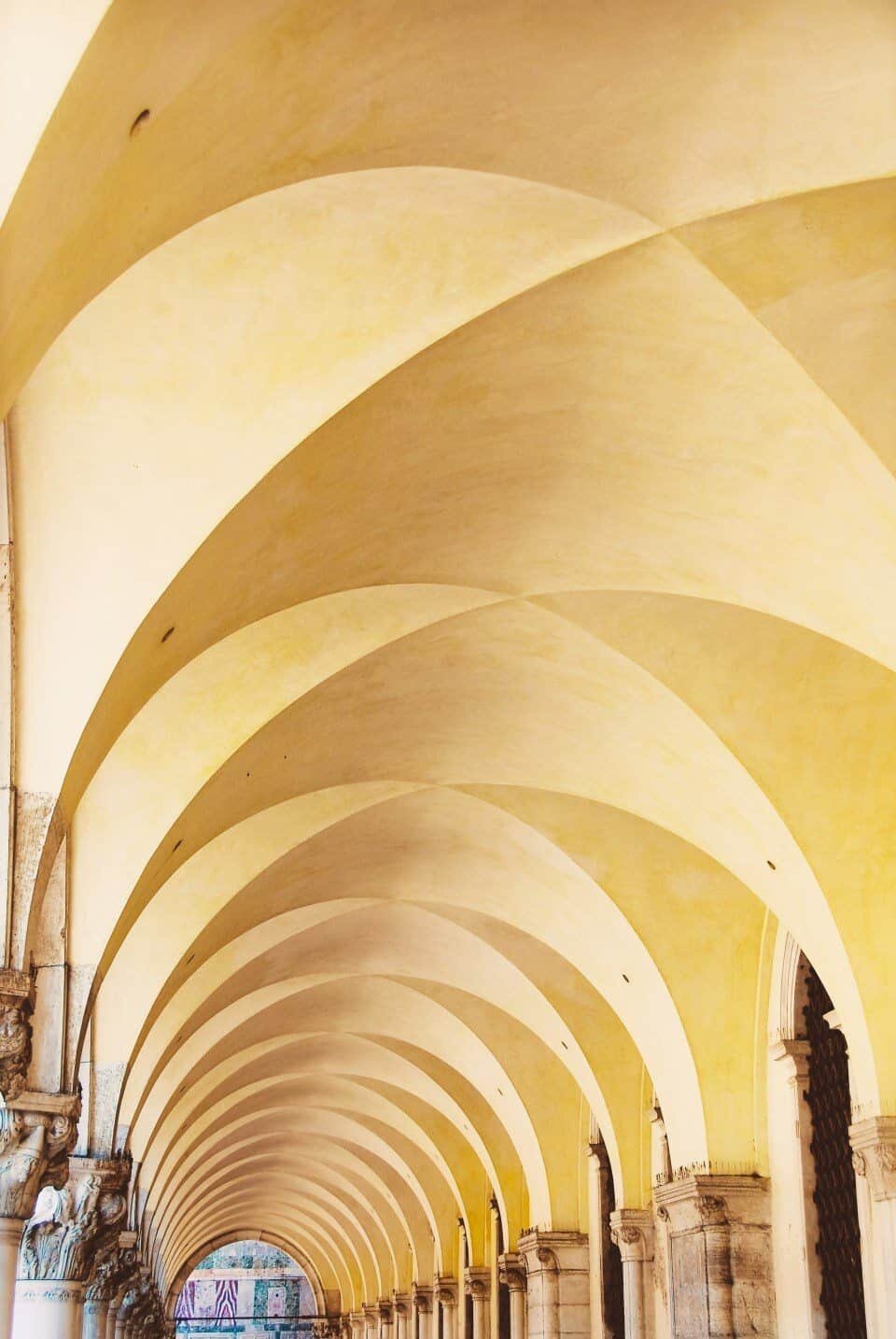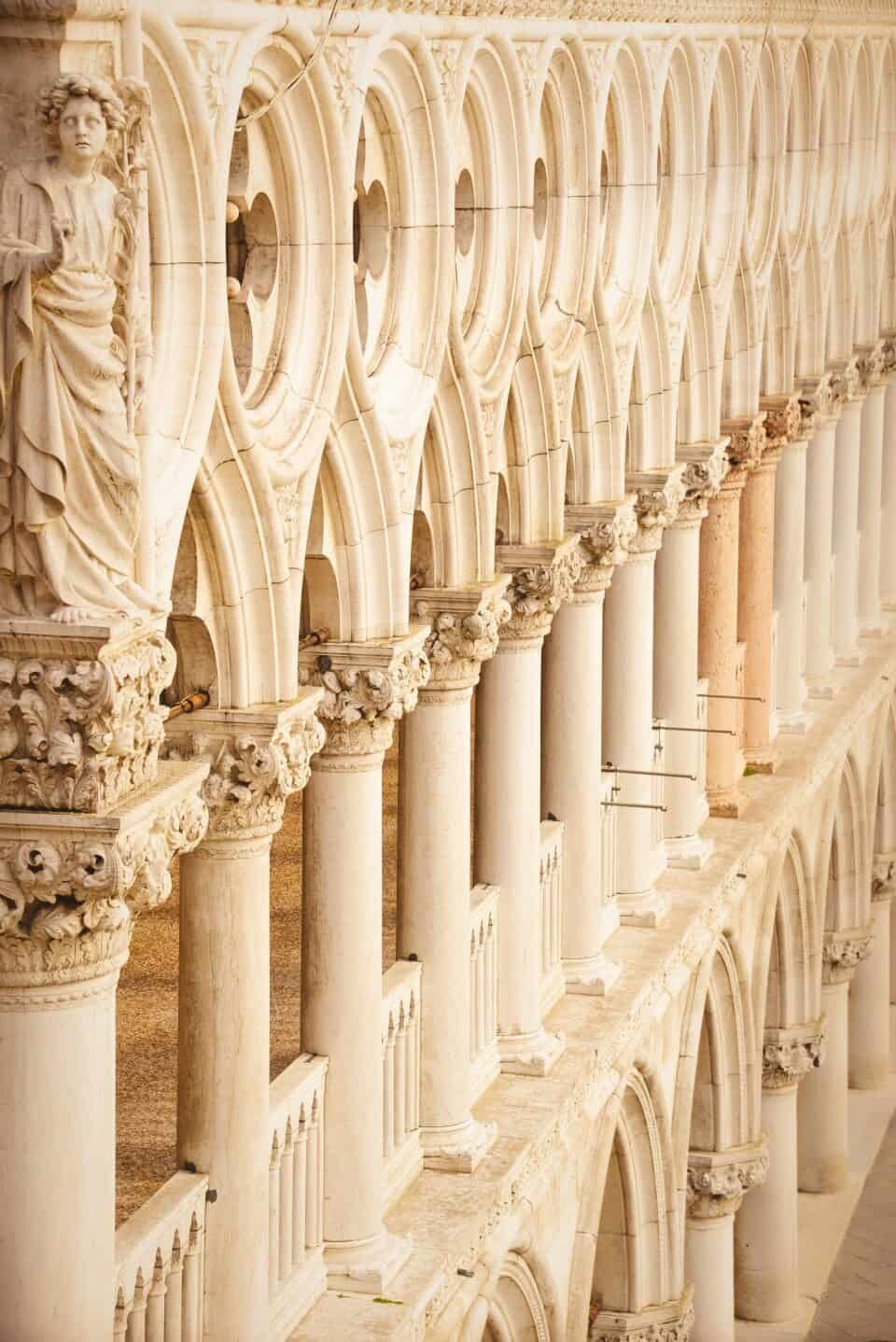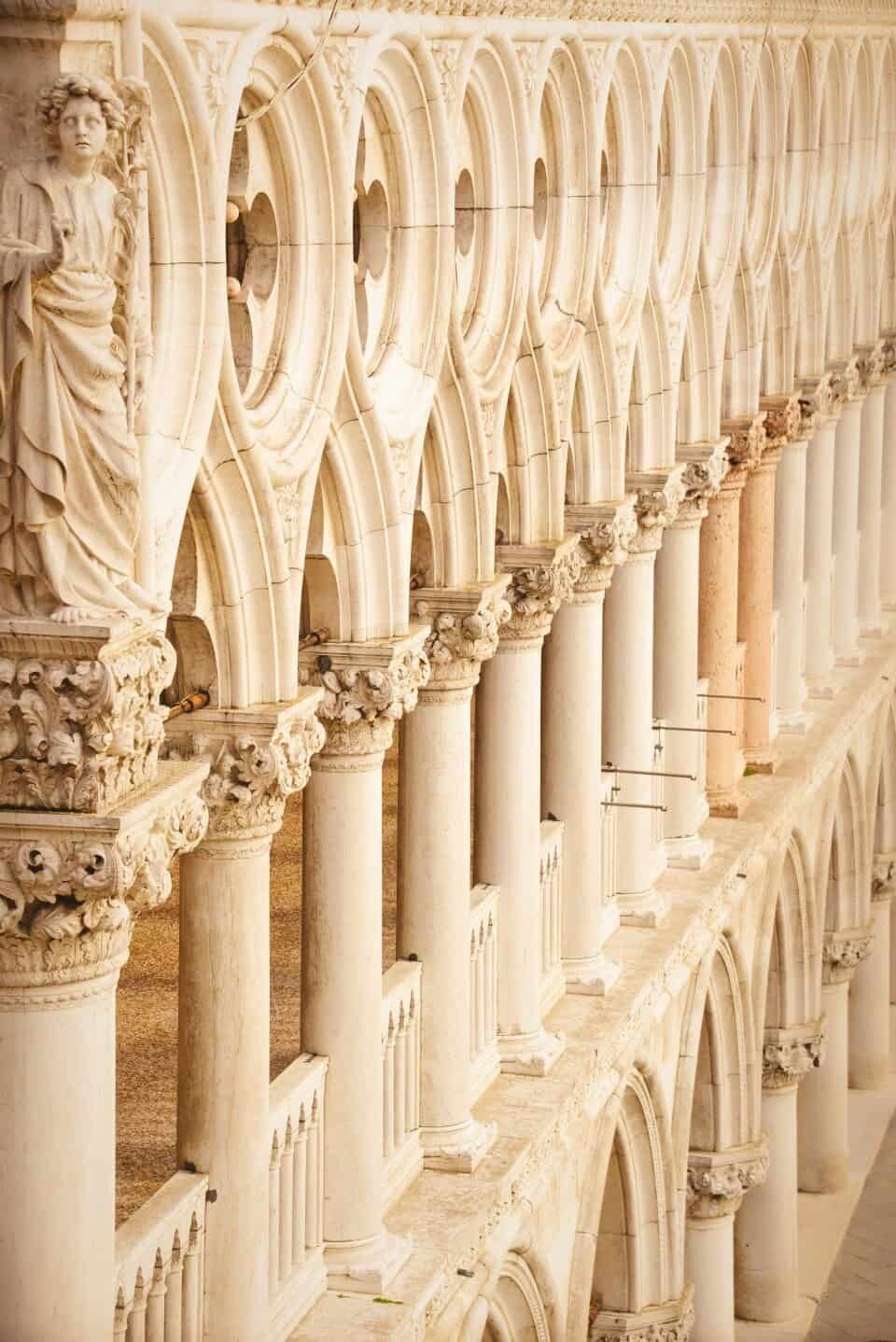 ---
#3 Walk the Promenade to Museo Storico Navale di Venezia
One of the best things to do in Venice is stroll along Riva degli Schiavone (water front promenade) at sunset from Palazzo Ducale right down to the Naval Museum in the Castello district. The walk takes you over six bridges offering views down a myriad of canals all the while being right next to the main waterway with views over to the island of San Giorgio Maggiore. It's a little touristy until about the third bridge but once you get past the Venetian mask stands and cafes your photography opportunities open up. Try out low light techniques and slow shutter shots on the moving water and gondolas with the skyline of the city behind. Right down by the edge you'll find little staircases that lead into the water and act as great tripods to get you right up close to the water!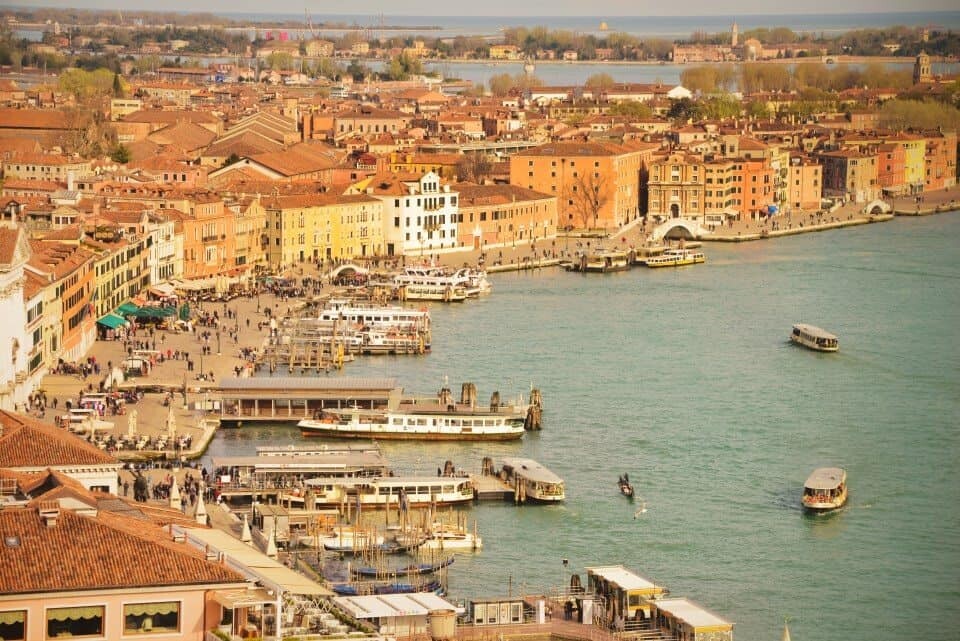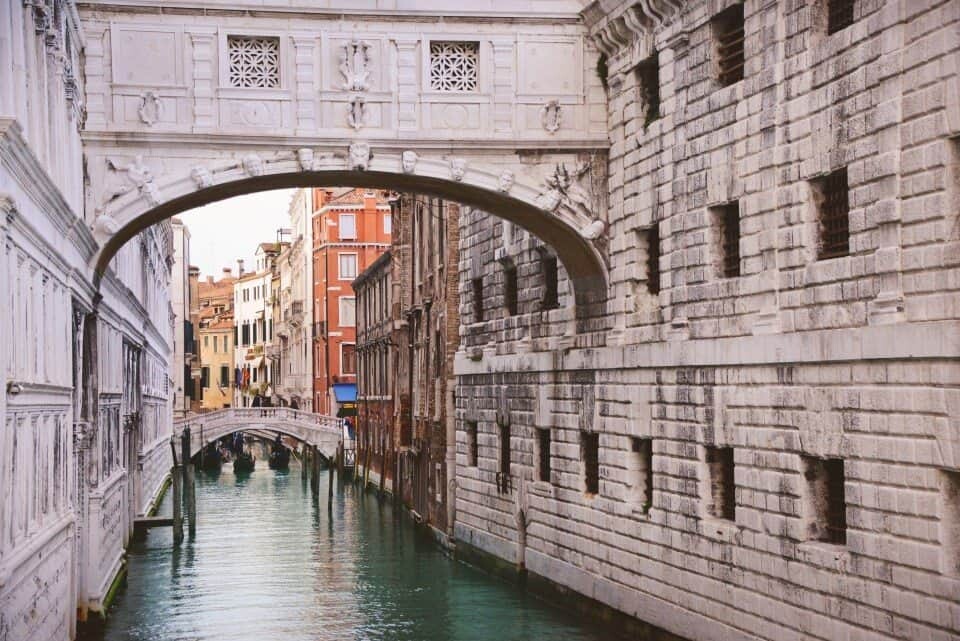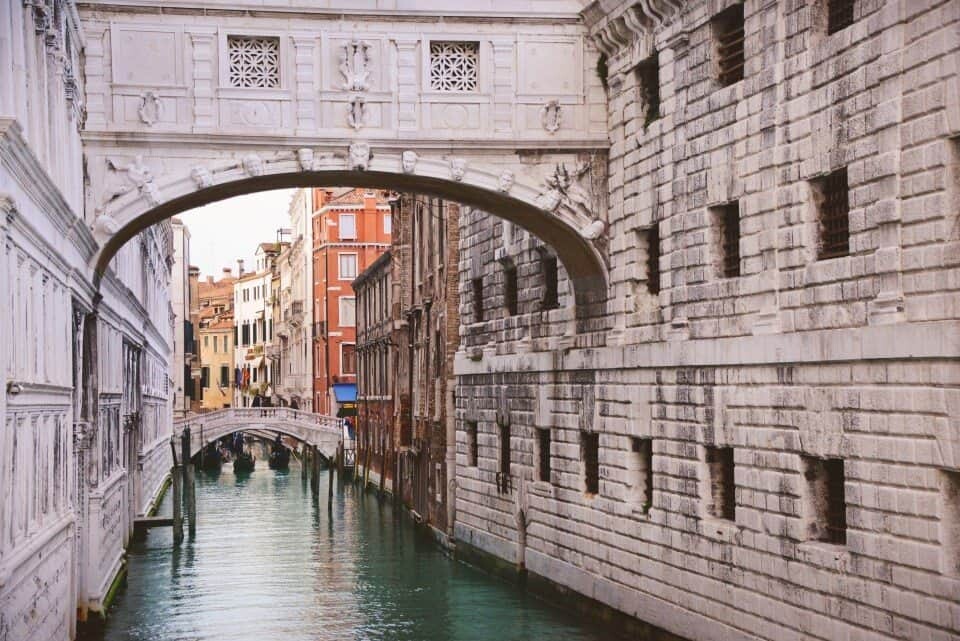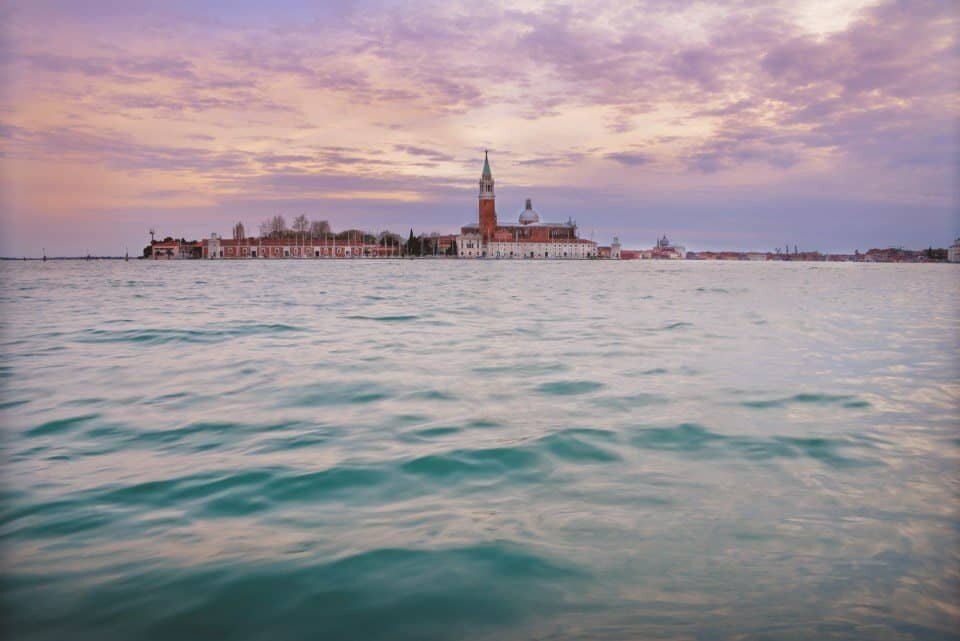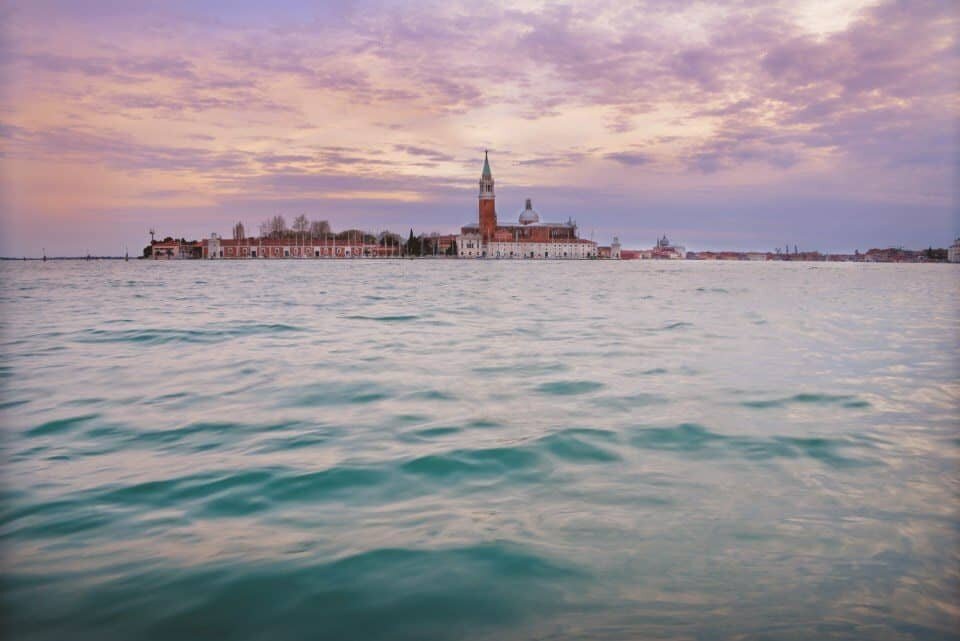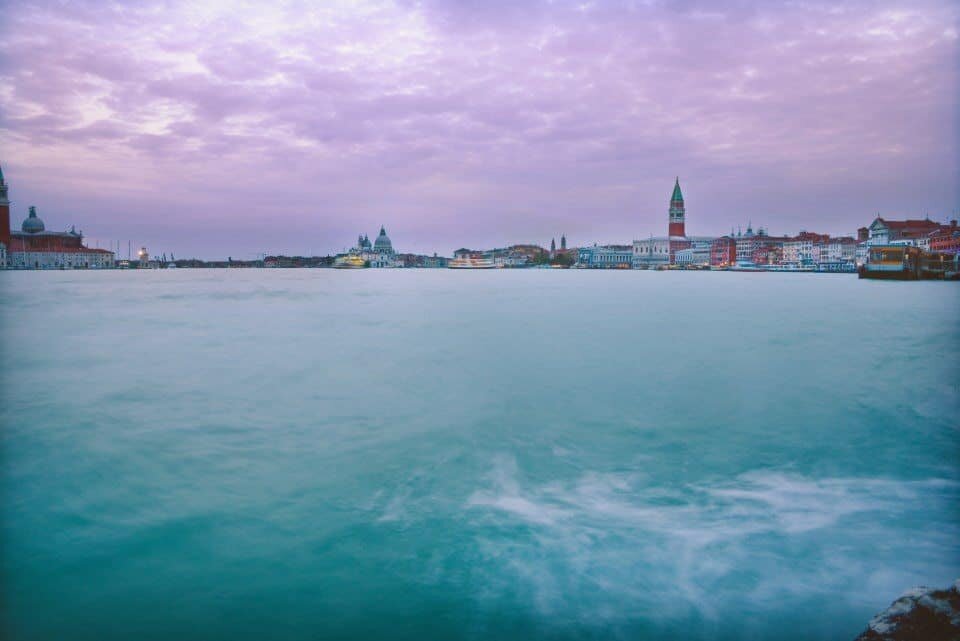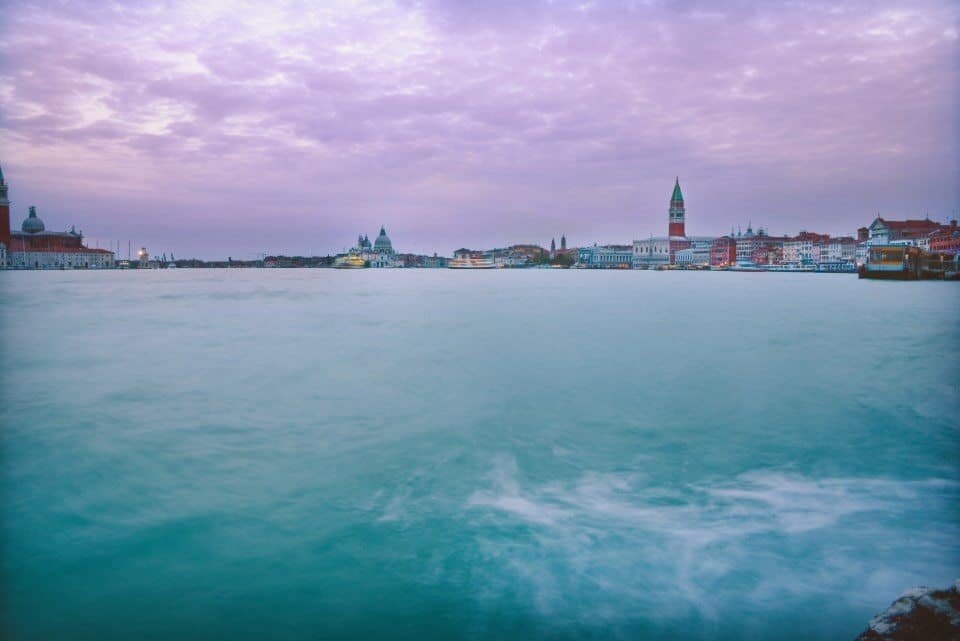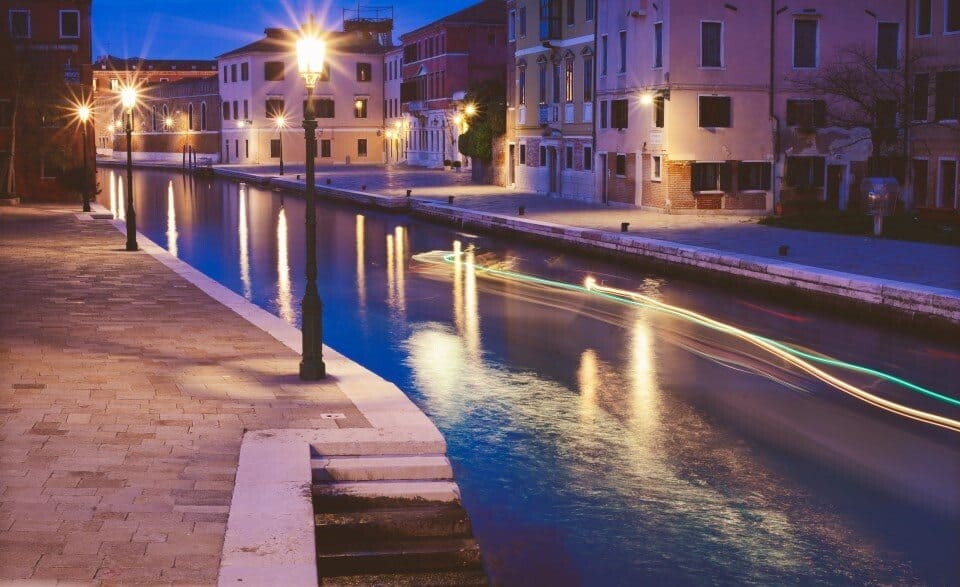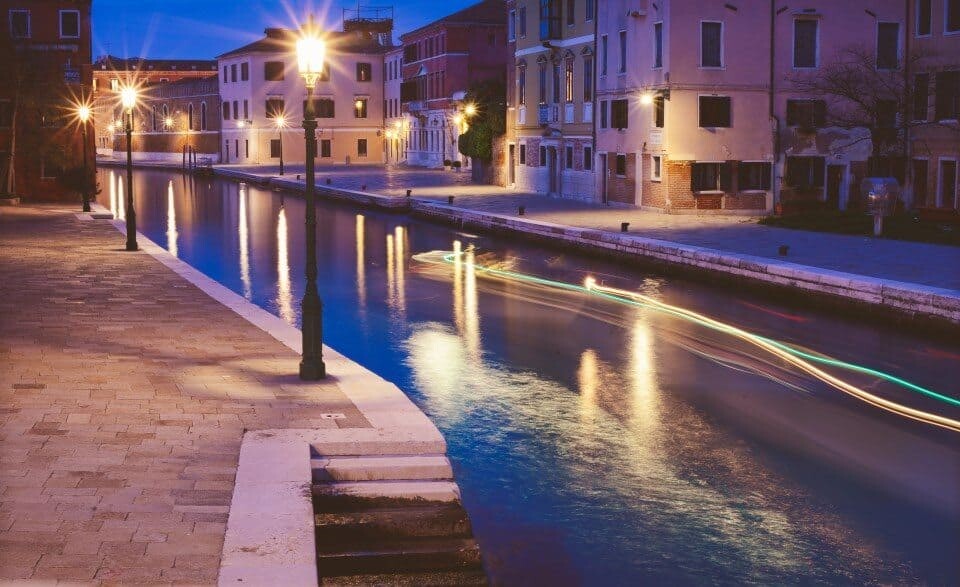 ---
#4 Get Lost
I say get lost because I first stumbled upon little gems like Campo San Giovanni e Paolo without following a map. Sure you can try and navigate your way around but in Venice if you hit water you simply turn around and take another path, it's like one giant beautiful maze. Ponte di Rialto (Rialto Bridge) is a great middle marker, find your way here then head in the opposite direction to explore another corner of Venice where the tourists rarely visit. You'll notice there are some main alleys that are fringed with brand name stores and lead directly from Piazza San Marco to Rialto and then onto the St Lucia Railyway Station. Vear off any of these routes to see scenes that will keep you interested for hours photographing clothes lines hanging over canals, little row boats tied up in front of colourful facades and quaint squares where artists sit and paint.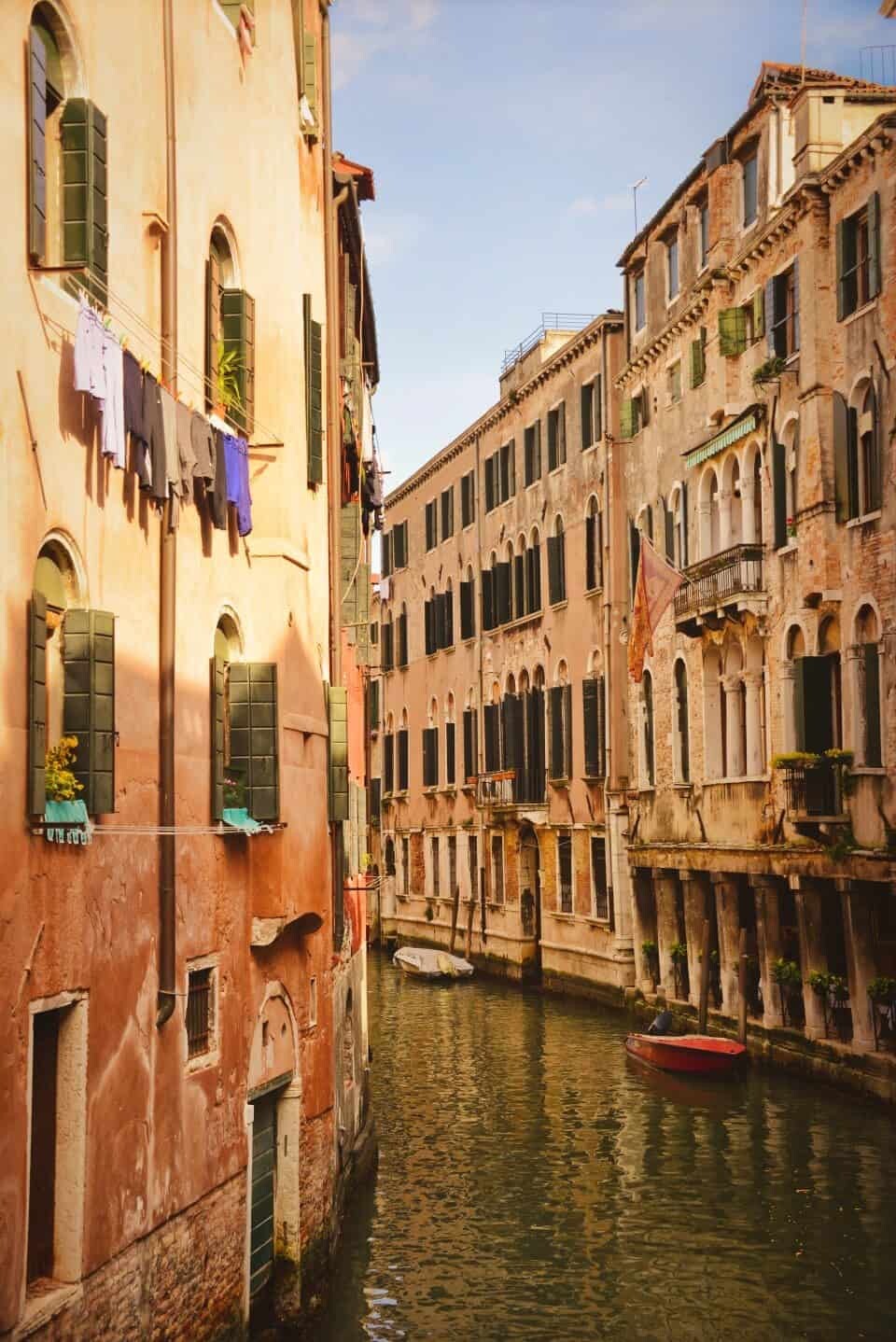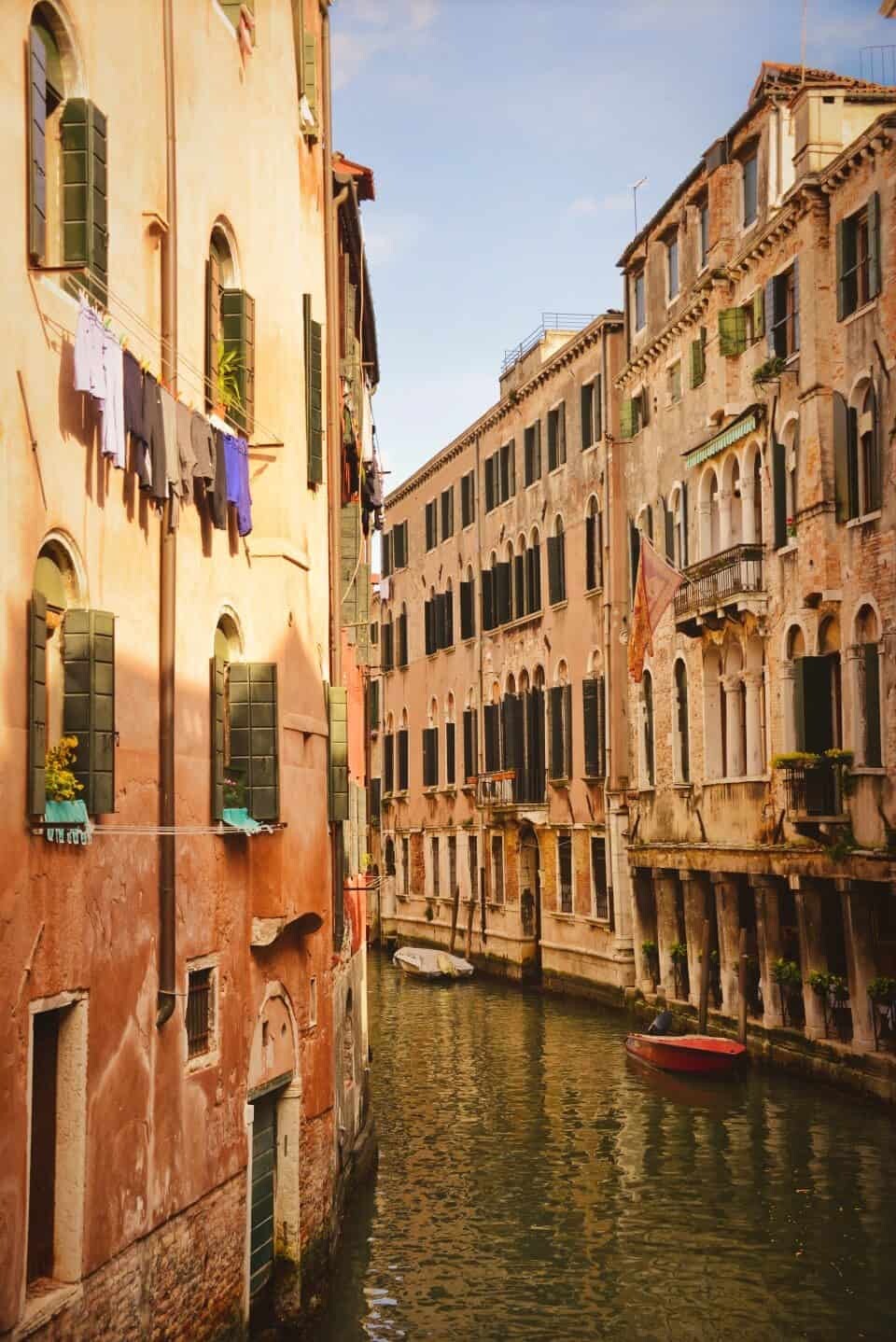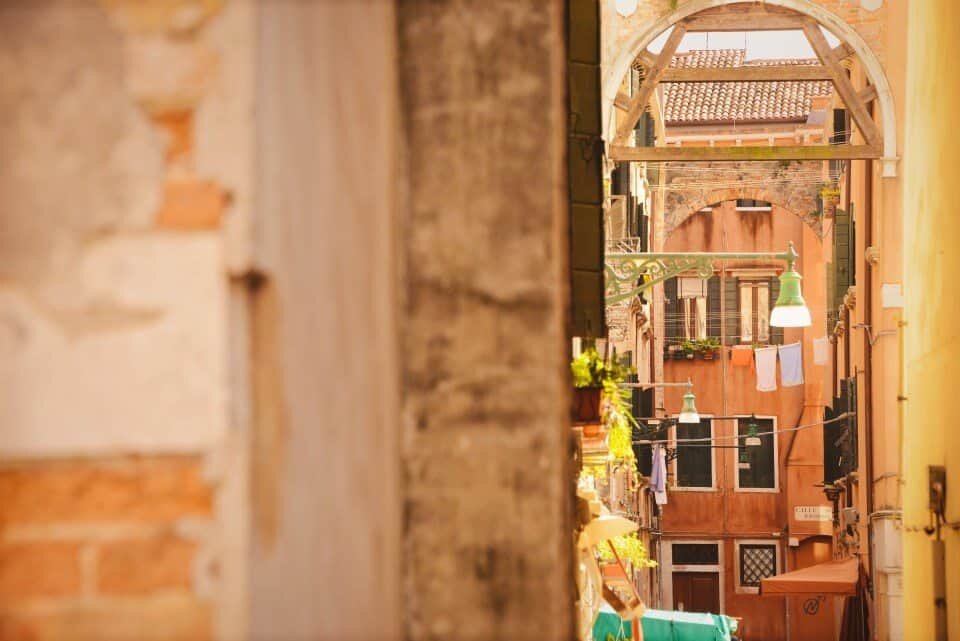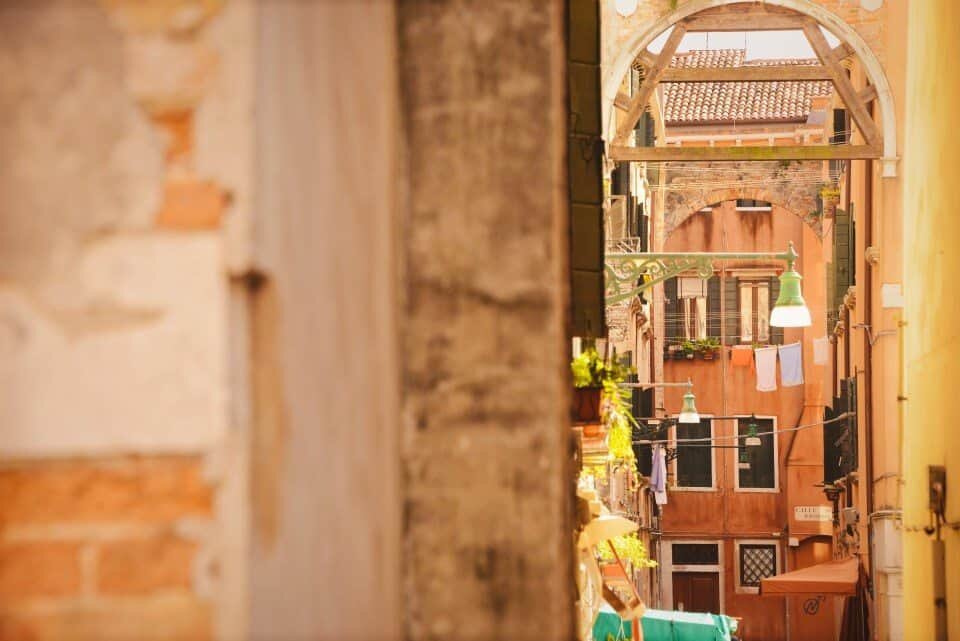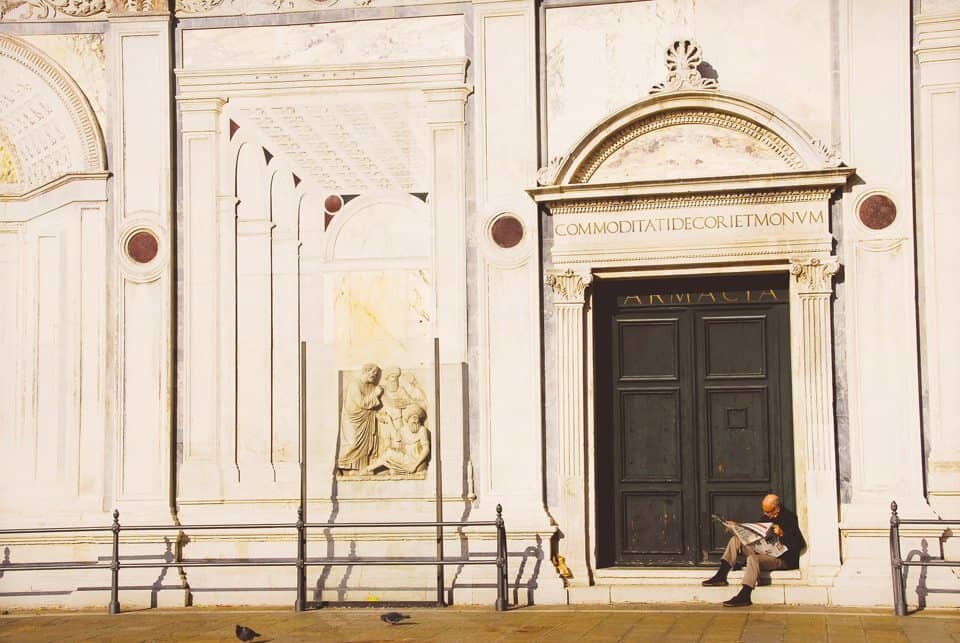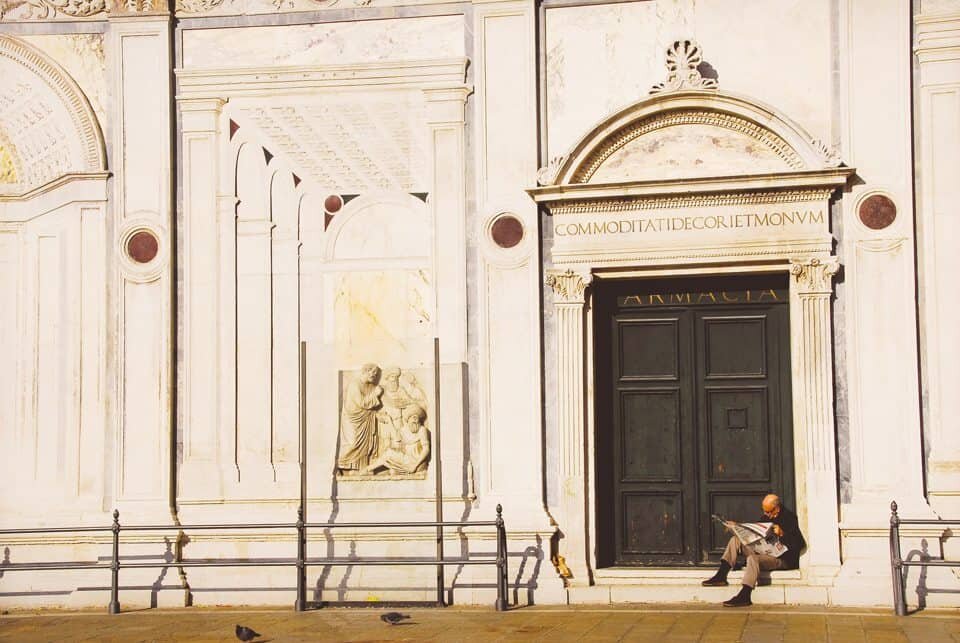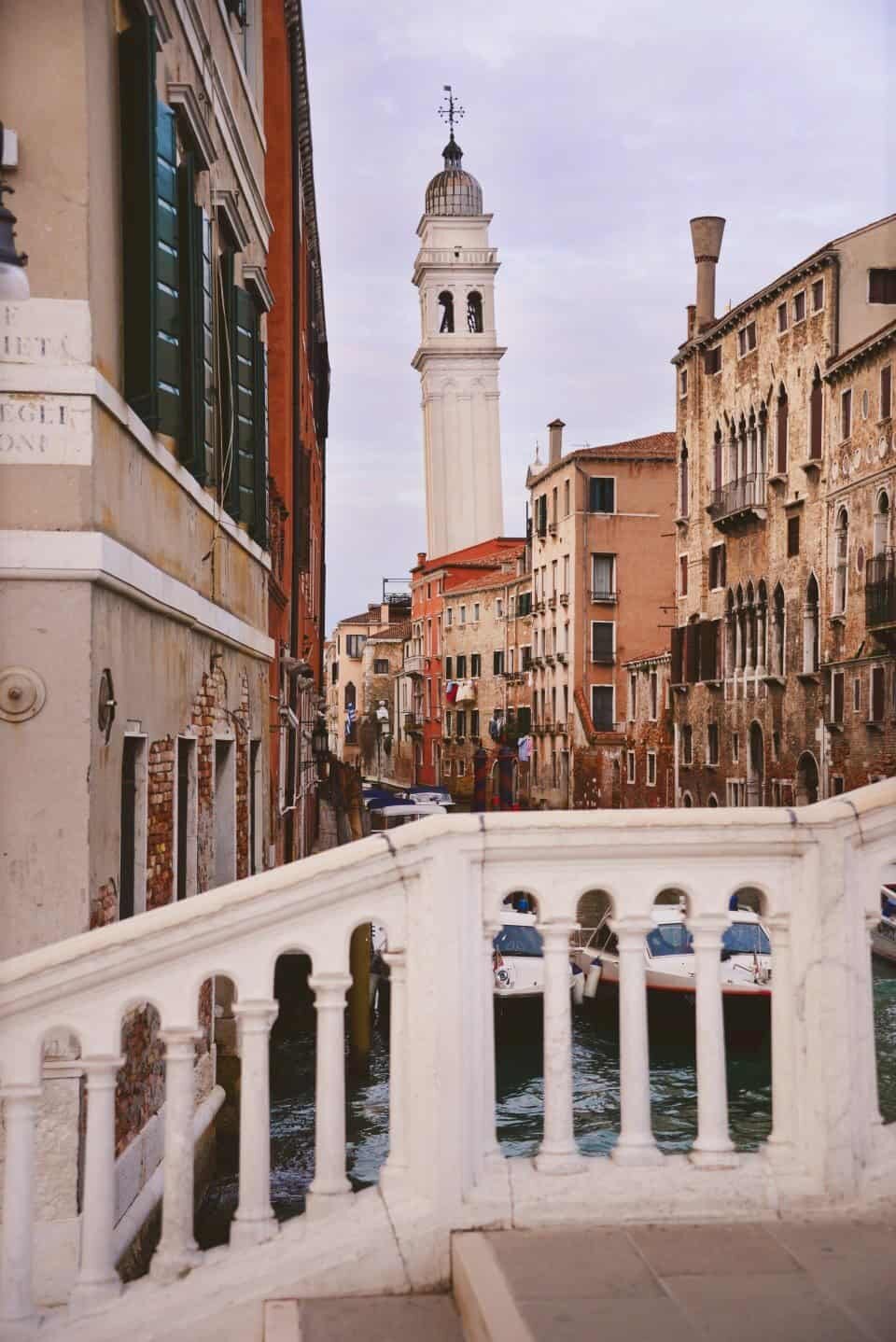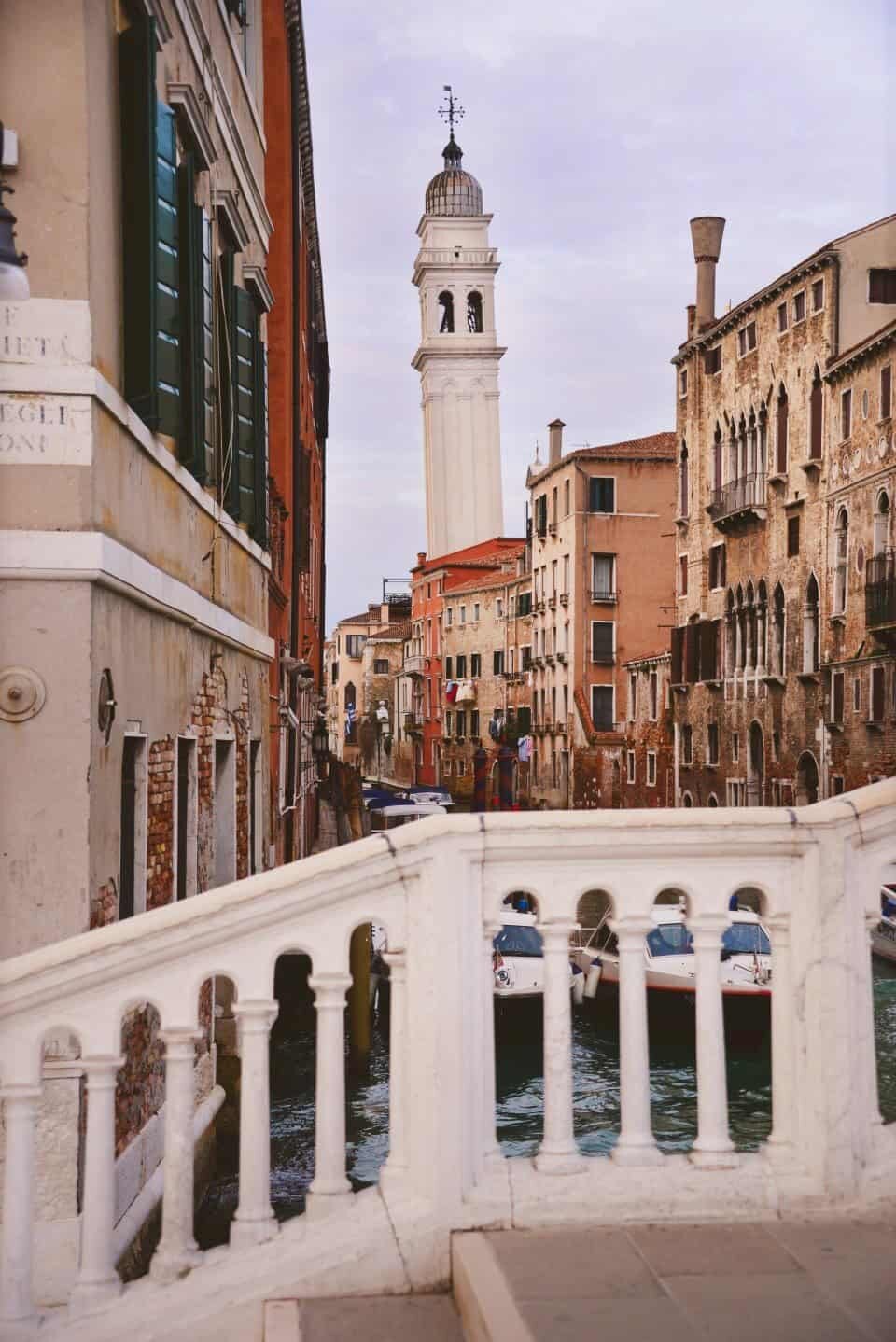 ---
#5 St Maria of Salute Basilica
Offering a unique 180degree view from San Giorgio Maggiore island across the canal to Piazza San Marco, this is your go to location for scenic panoramic shots. It's a little out of the way, not as crowded as the main waterfront walkways and you will stroll past gondola docks, quaint little stores and of course the impressive St Maria of Salute Basilica. Just past the basilica is where you'll find the best viewing point looking out across the water.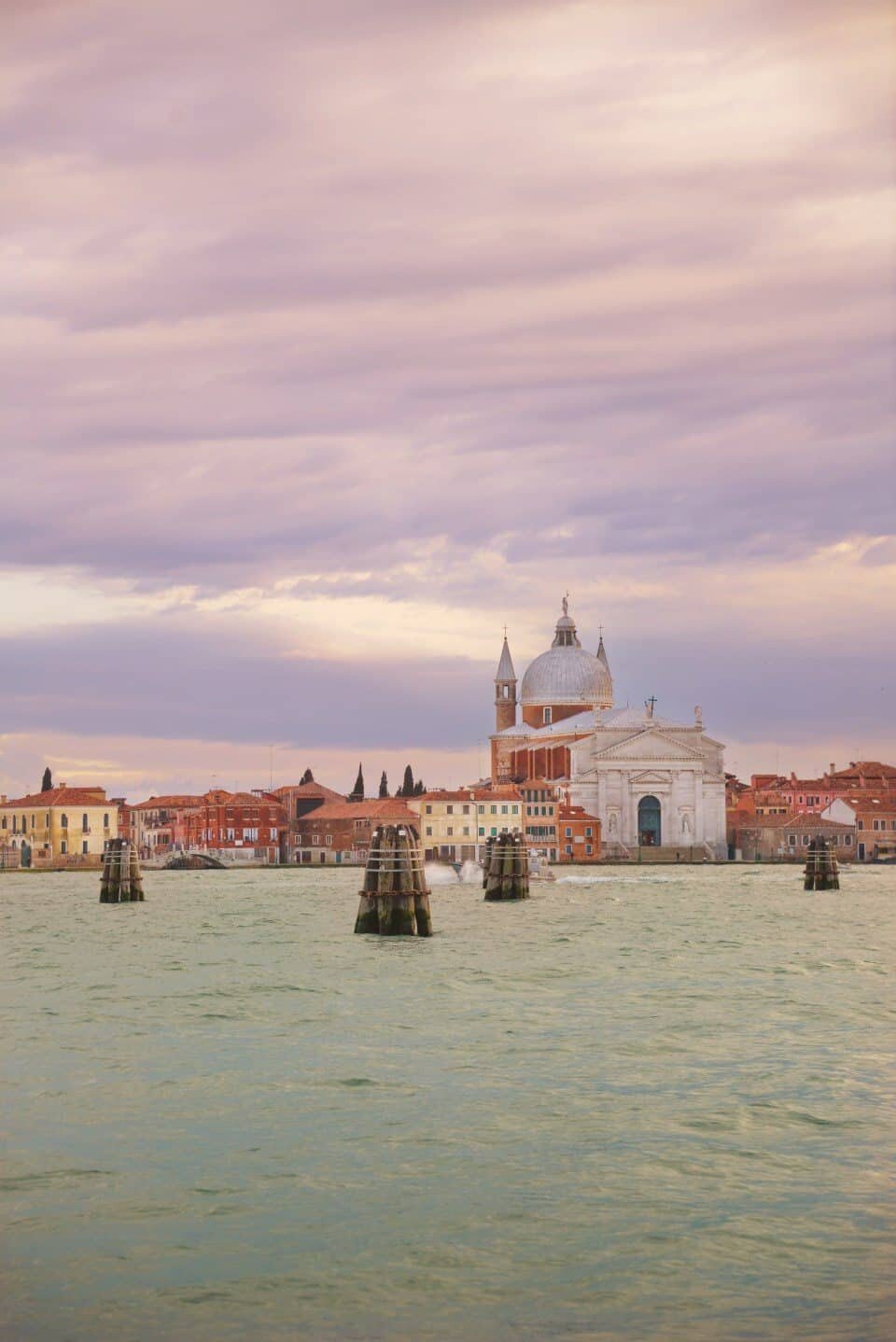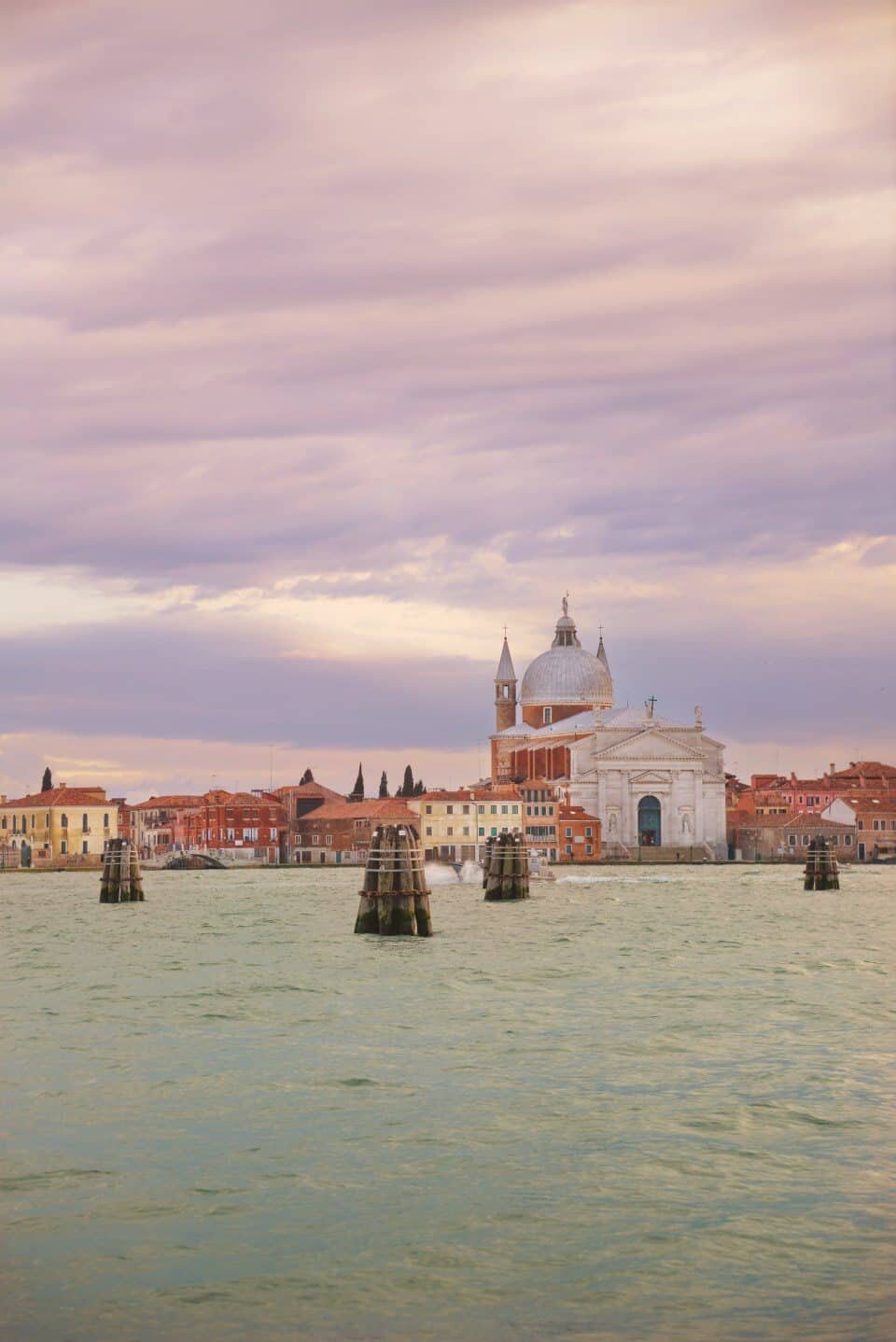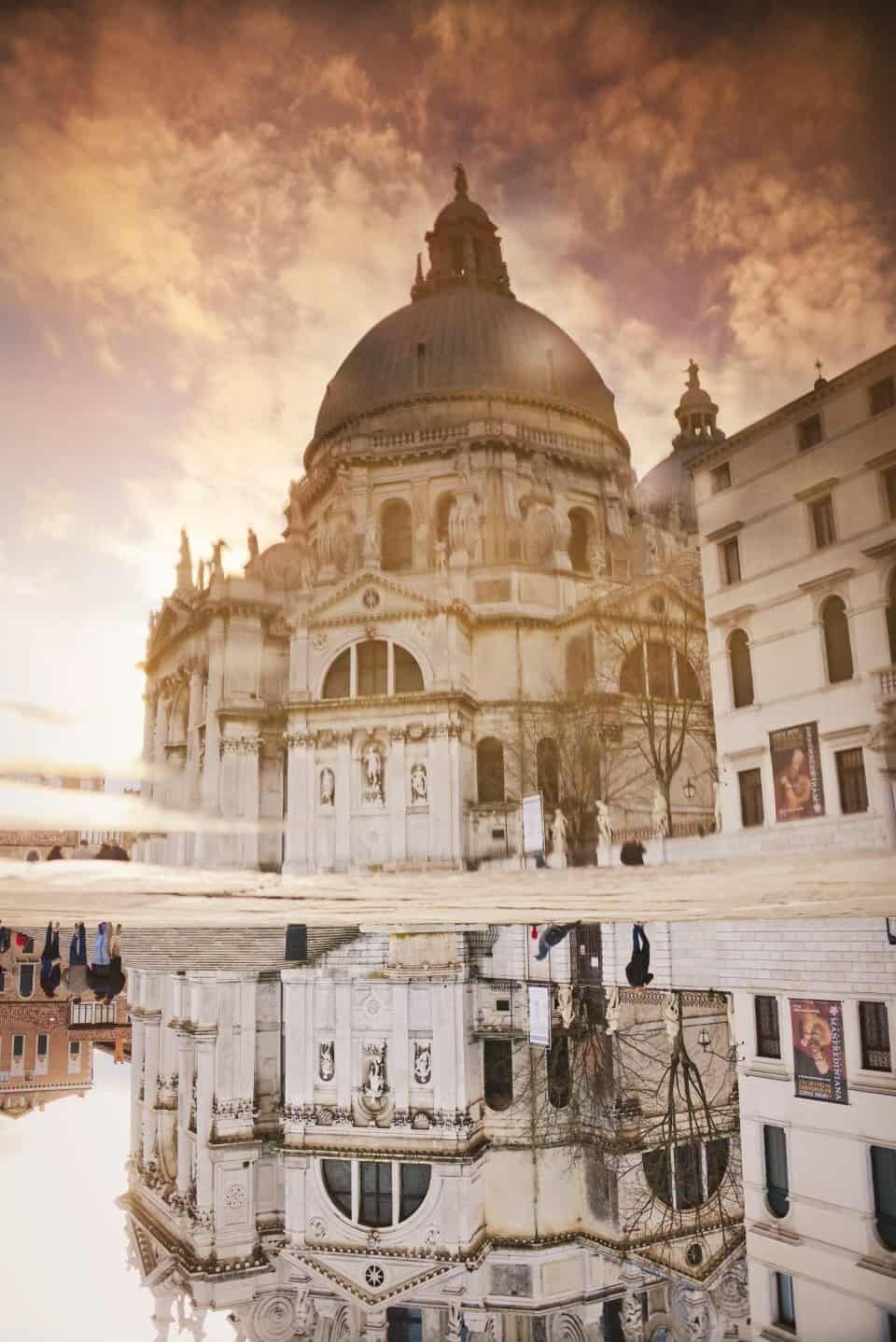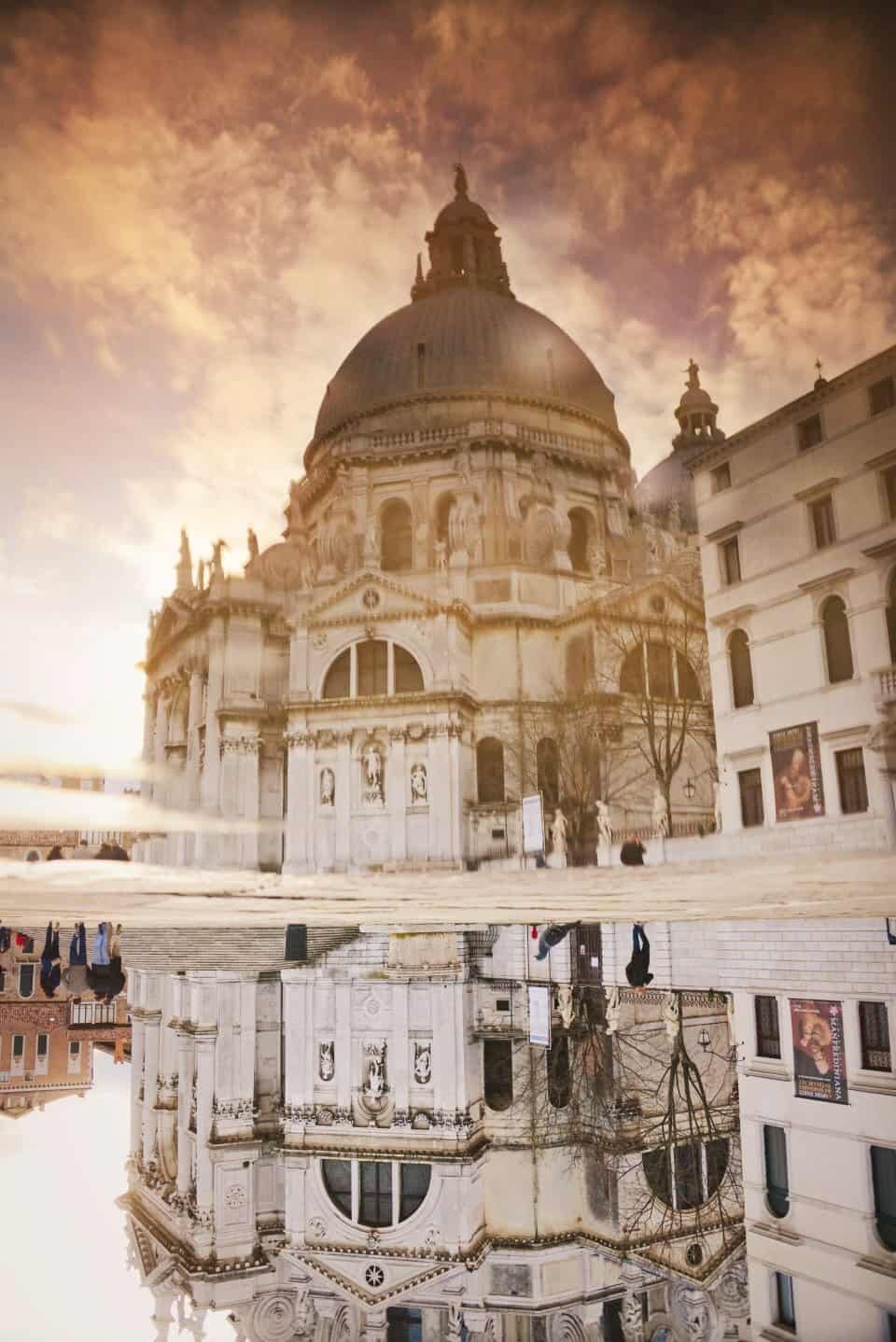 ---
#6 Ponte dell'Accademia
Want an iconic shot of Venice? This is the place to be! The Ponte dell'Accademia joins together Dorsoduro and San Marco and is one of only four bridges to cross the Grand Canal. Once you're on the bridge, face east back towards Piazza San Marco and the perfect scene will open up before your very eyes. Gondonlas glide by alongside polished wooden water taxis, the dominant St Maria of Salute Basilica is a great point of focus and the historic facades of buildings appear to float over the canal.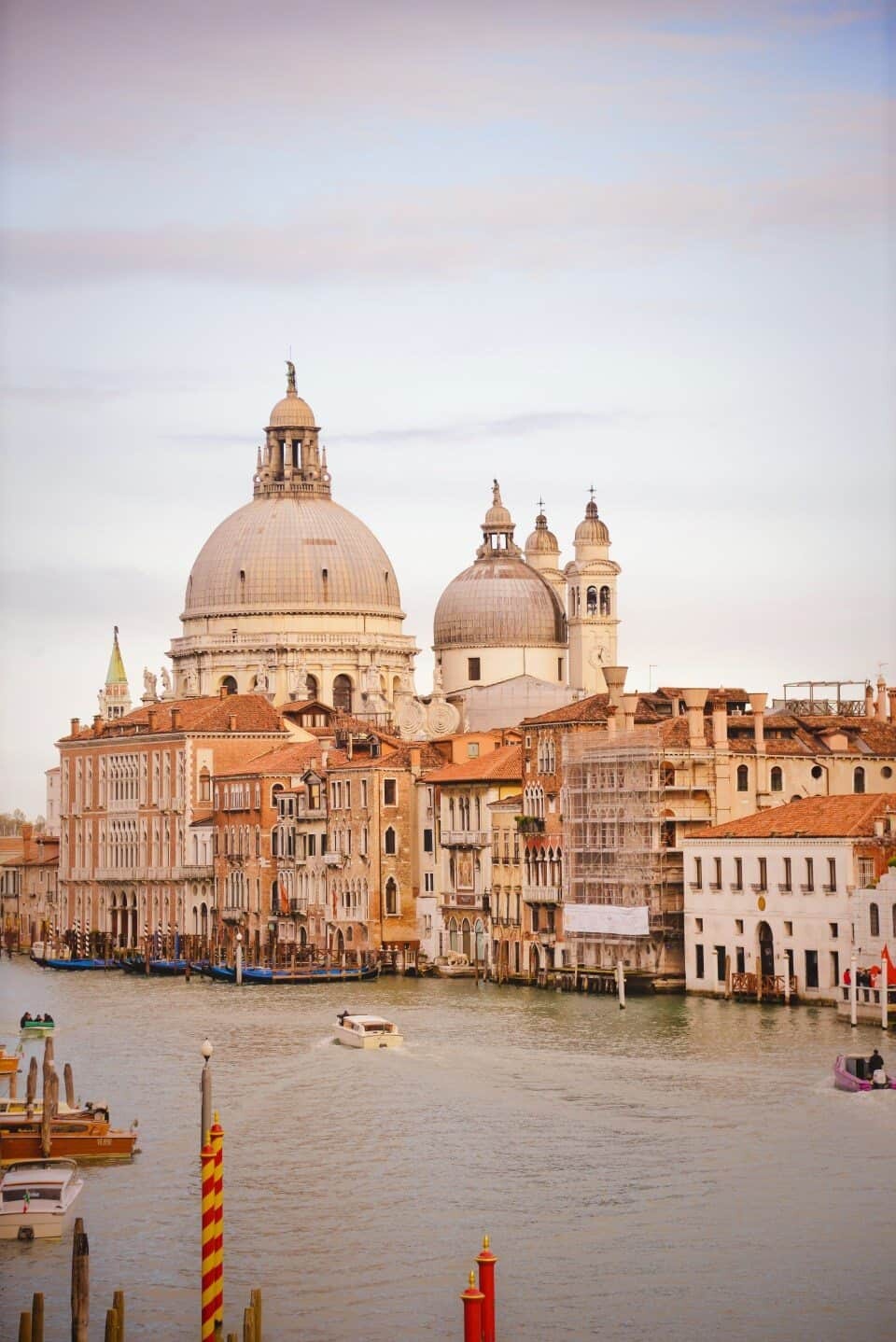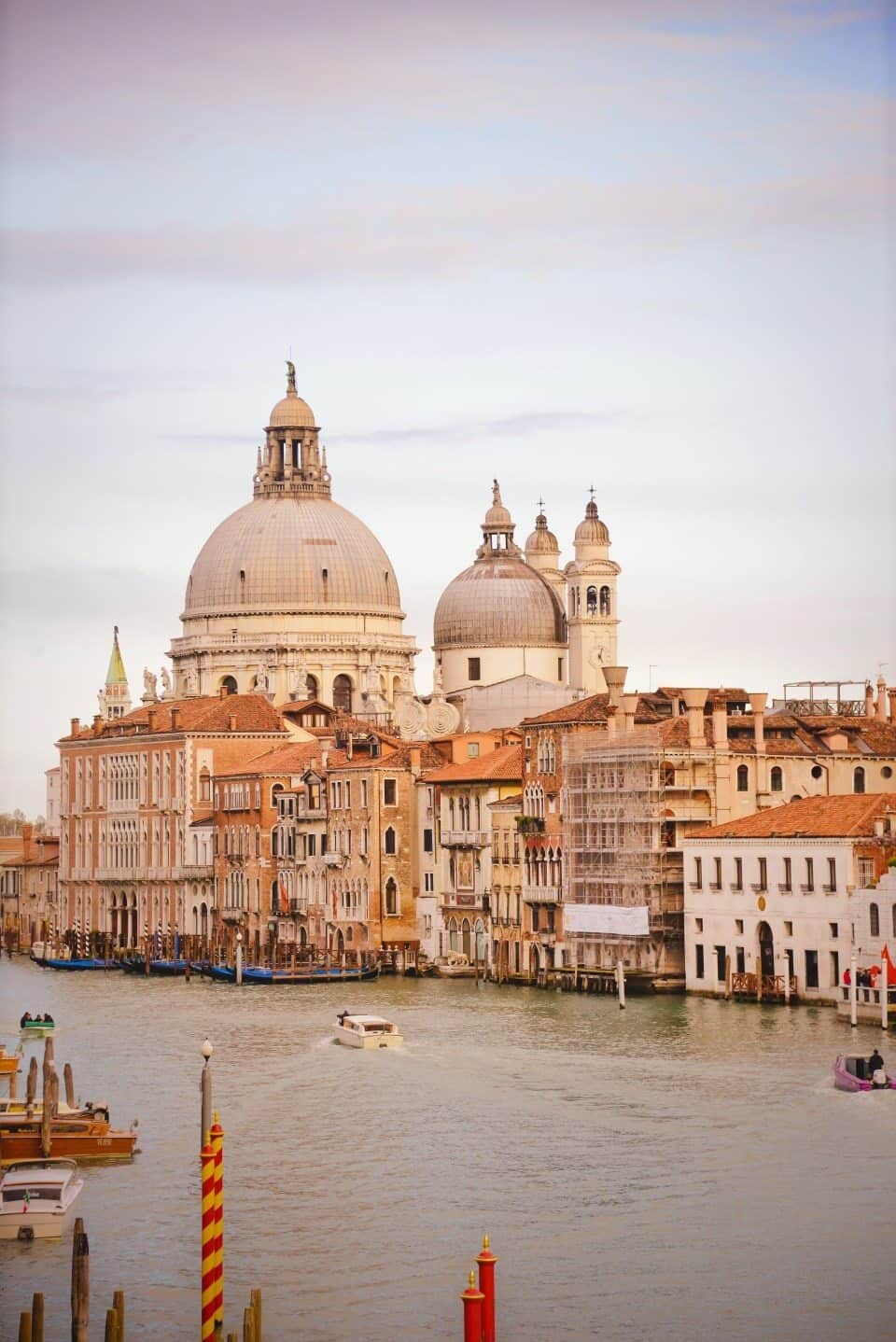 ---
Other notable photography locations in Venice…
Burano – Read my article about this colourful village here. It's just a short ferry ride from Venice and in my opinion the best day trip you can do!
Rialto Bridge – This is absolutely a point of interest for photographers but it's also popular for everyone and anyone visiting Venice. This is probably where you'll find most people so for the best shot I'd advise either shooting at sunrise or late evening once the crowds have gone.
San Giorgio Maggiore – You can jump on a Vaporetto and explore the island which is home to the Church of San Giorgio Maggiore, once a monastery. There's also a little marina with a café where you can sip a coffee and take in the views looking back to the main island of San Marco.
San Polo – This area sits just over the Rialto Bridge (if you're walking from San Marco) and here you'll find the bustling Rialto Markets alive with colourful fresh fruit, vegetables and the catch of the day.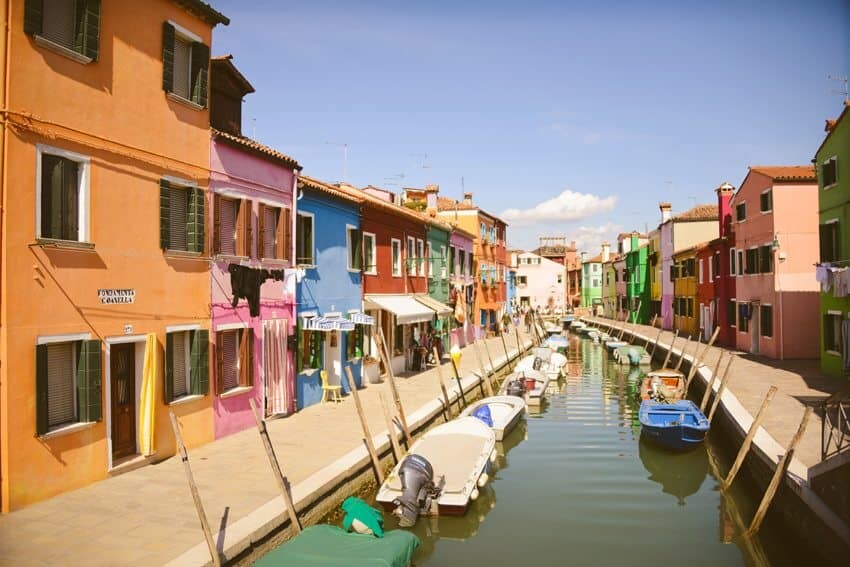 Where to stay in Venice?
When visiting Venice I highly recommend staying at the nautic luxe Hotel Bucintoro which has views over St Mark's Basin to watch the gondolas float by. It's one of those special , cosy hotels that feel like home and rooms are decorated to feel as though you're staying in a ship…such an experience and it relates to the history of Venice!
Otherwise here is a little list of hotels close to the photography locations listed above…
The Westin Europa & Regina – Luxury + Incredible Location on The Grand Canal, eat breakfast with one of the best views in Venice!
San Marco Canal View Apartments – Great if you're travelling in a group or want a 2-3bdr apartment in a great location between Rialto and San Marco.
Relais Piazza San Marco – Ideally located for exploring Venice right amongst the action and heart of Piazza San Marco. Rooms are decorated in traditional Venetian styling.
Hilton Molino Stucky Venice – If you want views, this is the hotel to choose without breaking the budget! Luxury and a rooftop terrace pool to capture sunrise + sunset. You'll need to catch a small ferry back into the main centre of Venice but along the way you can photograph the canals!
Visiting other European cities? Take a peek at my guides to places like Paris, Florence, Santorini or Provence… European Destination Guides
If you've found a special spot and want to share it I would love to hear from you via email at hello@thewanderinglens.com or feel free to use the hashtag #thewanderinglens on Instagram to share your images of Venice!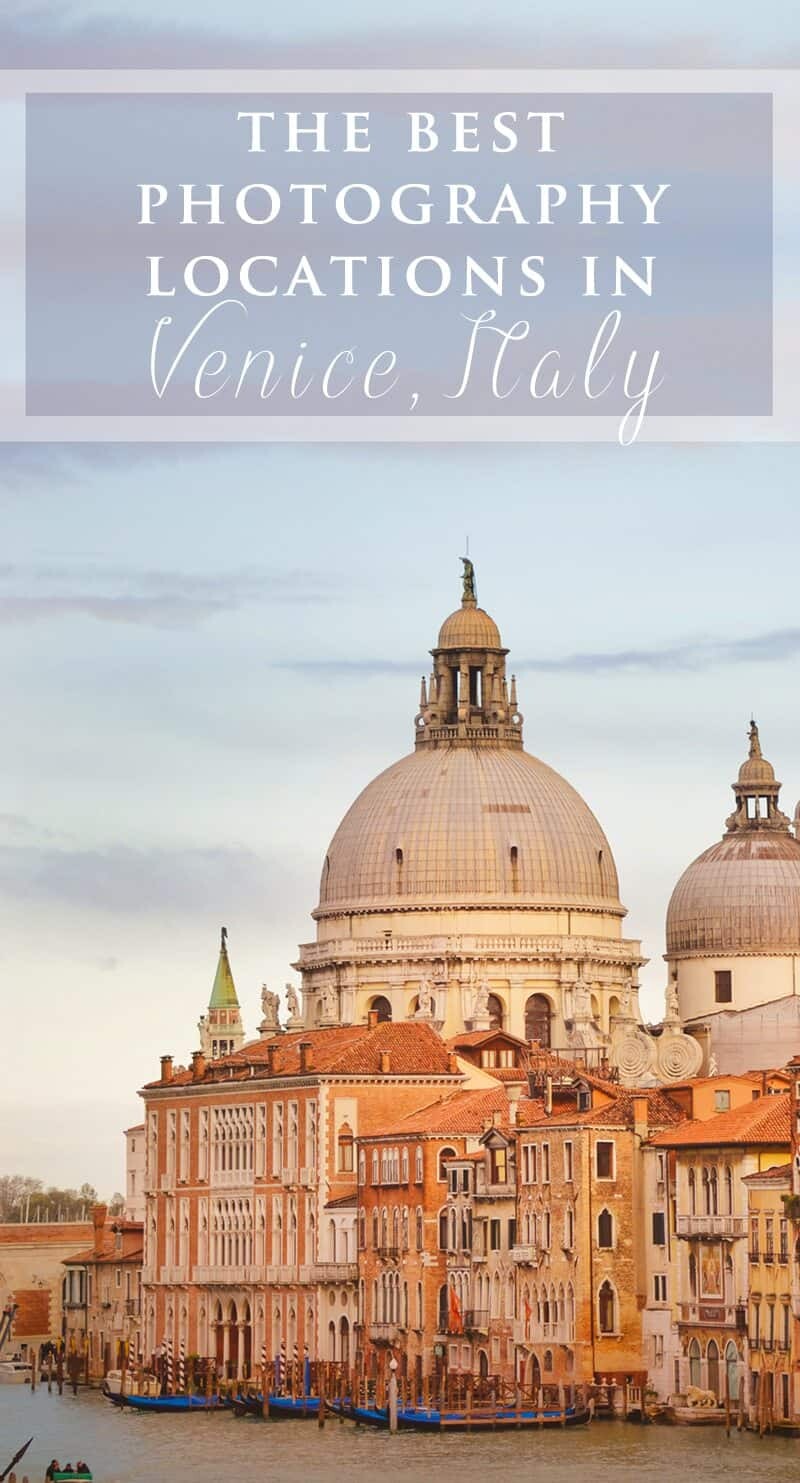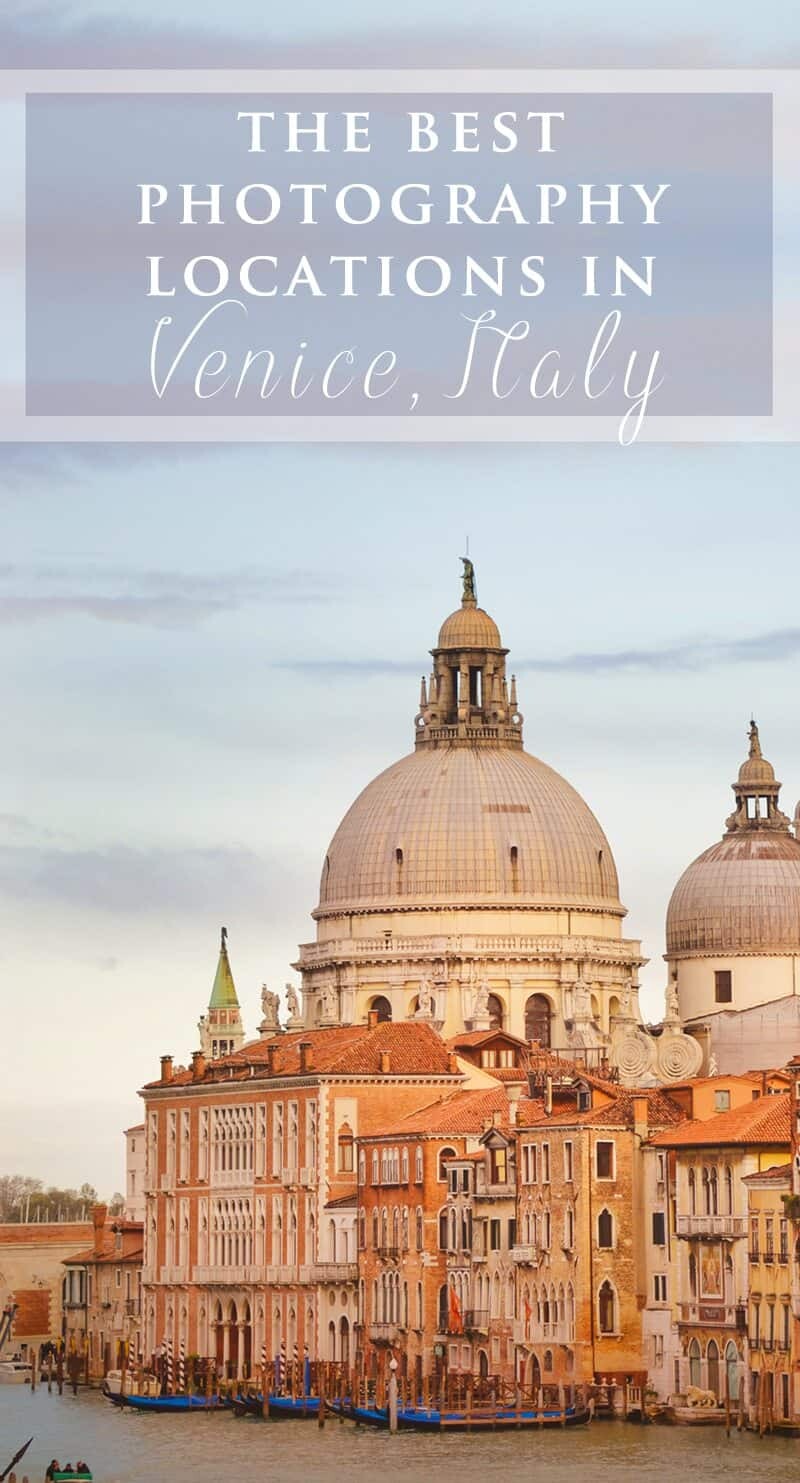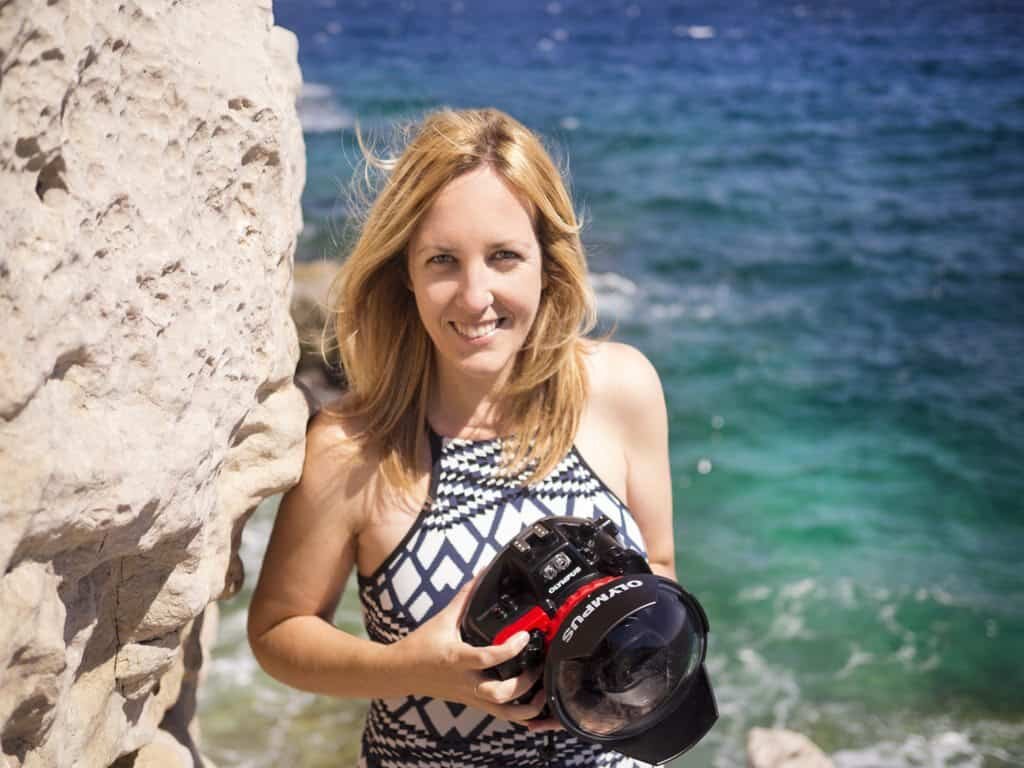 Hello! I'm the founder and photographer behind The Wandering Lens.
With 17+yrs experience as a professional travel and landscape photographer, all advice found on this site is from my personal experience on the road. I hope it's useful for your own travels and would love to hear in the comments about your trips and experiences around the world.