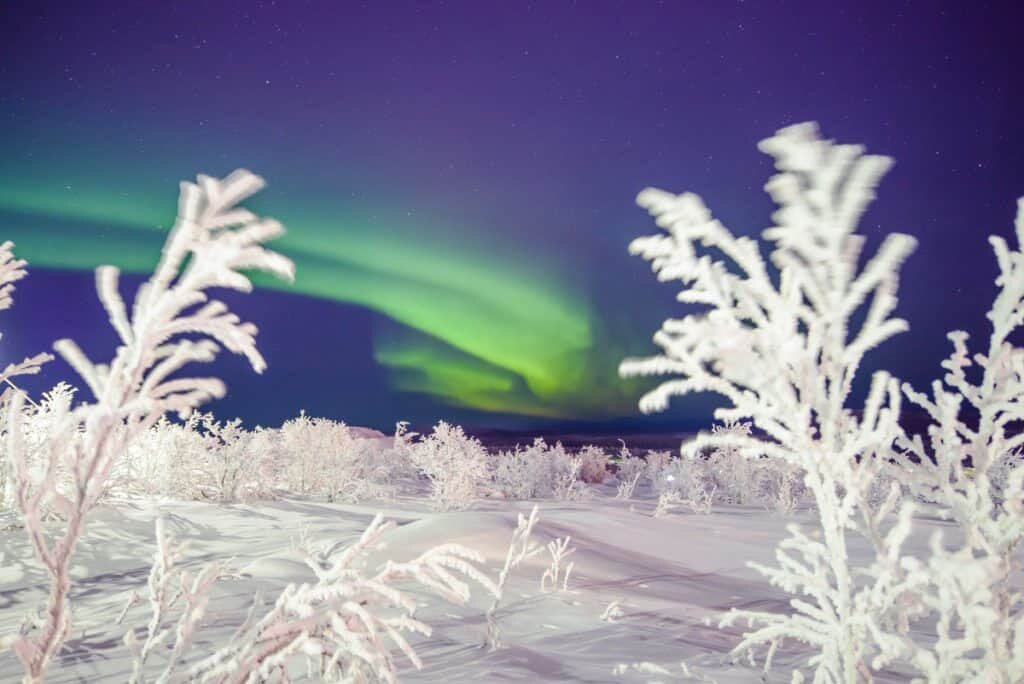 Photography Experiences to add to your 2017 Travel List
Getting outdoors with your camera is one of the best ways to improve your photography. To be surrounded by inspiring landscapes and enchanting light further fuels that drive to capture the world with a creative eye.
After a year exploring everywhere from New Zealand in the South to Iceland in the North, I've put together a list of my favourite outdoor photography experiences. Selected based on their photogenic qualities below you'll find photography experiences to wow you and your camera in 2017.
First up, a map to show you exactly where each of the locations is in the world…
---
#1 Pastels of Polar Night in Lapland
Winter takes on another level of beauty when polar night takes over the far northern regions of the world. From roughly December 12th to early January there is no sunrise or sunset, simply a few hours of dusk brilliance each day. A pink and purple haze hovers above the horizon creating a dream winter landscape that you can experience and photograph in places like Lapland in Sweden, Norway and Finland. You'll find plenty of polar night images from my Hike through Midnattssolstigen in Sweden.
Photo tip: Take a hike in the snow covered forests to blend the pure white landscape with the dusky coloured skies of polar night! Then keep an eye out for aurora…you've got so many more hours of darkness in the depths of winter, perfect aurora spotting conditions!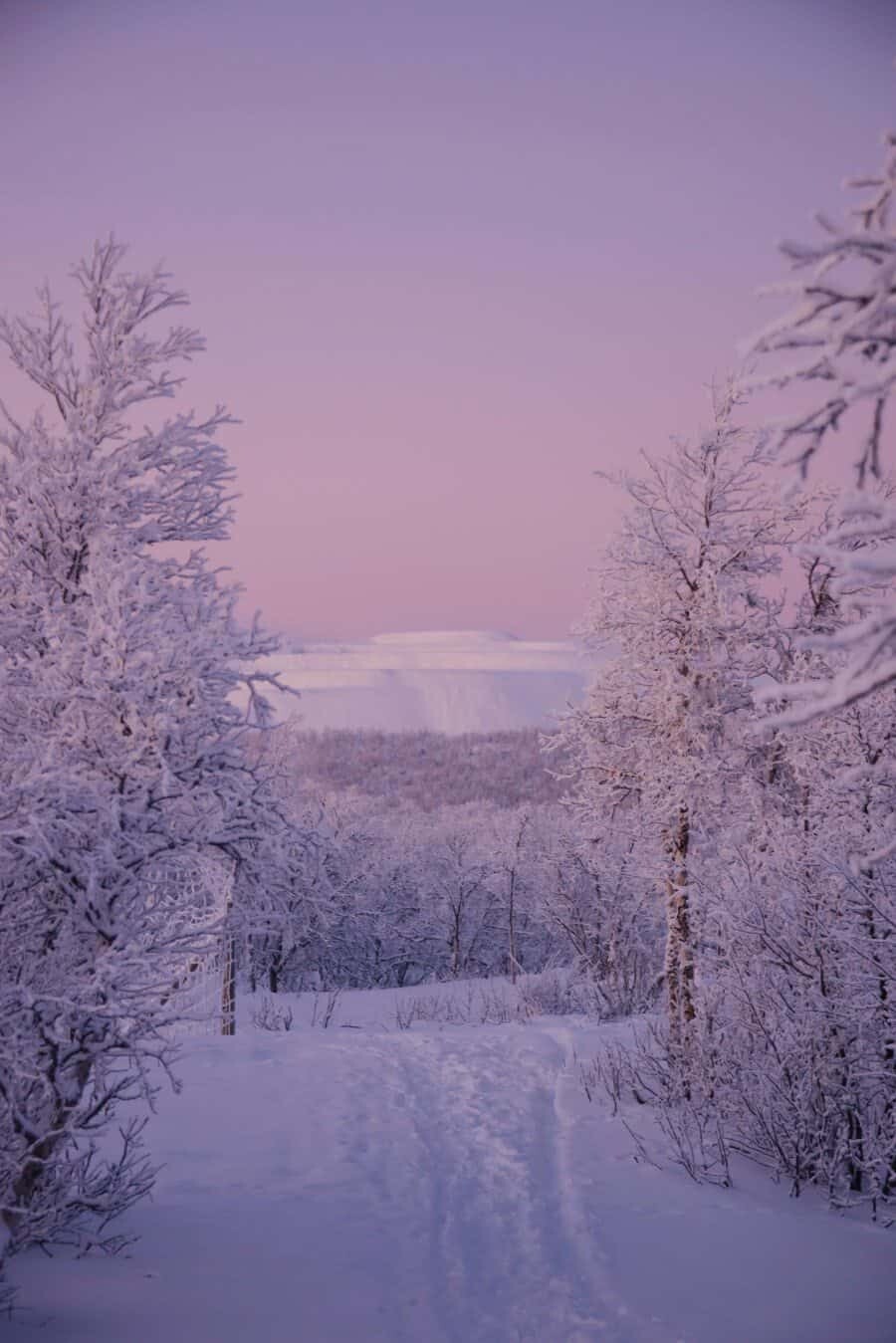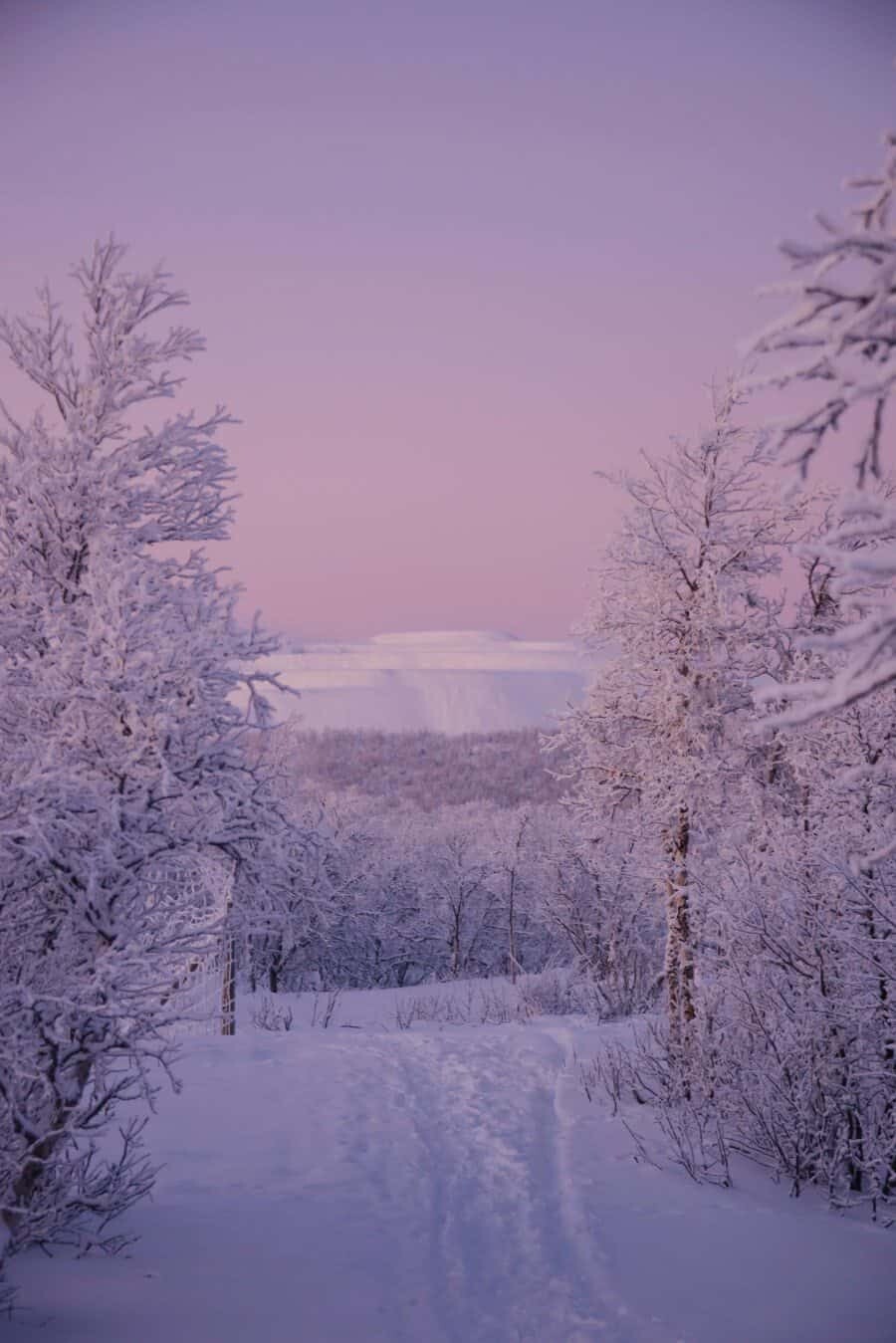 ---
#2 Exploring underground caves of the Parc national des Cévennes
Driving through the historic villages of Lozère, France you would never guess there's a cave system so intricate and impressive nearby. The Gorges du Tarn attracts lots of visitors to the beautiful winding waterway however the region is also known for a series of Grotte's. Stalactites and Stalagmites formed over thousands of years exist in a maze within the Parc national des Cévennes. You're spoilt for choice but my favourites are Grotte de Dargilan and Abime de Bramabiau…it's another world down there!
Photo tip: Watch out for dripping water as there can be a lot of moisture down in the caves. Keep your ISO nice and high to avoid any blur and avoid using a flash to keep the colours nice and natural. You'll find most of the caves are lit by lamps placed to illuminate the towering structures.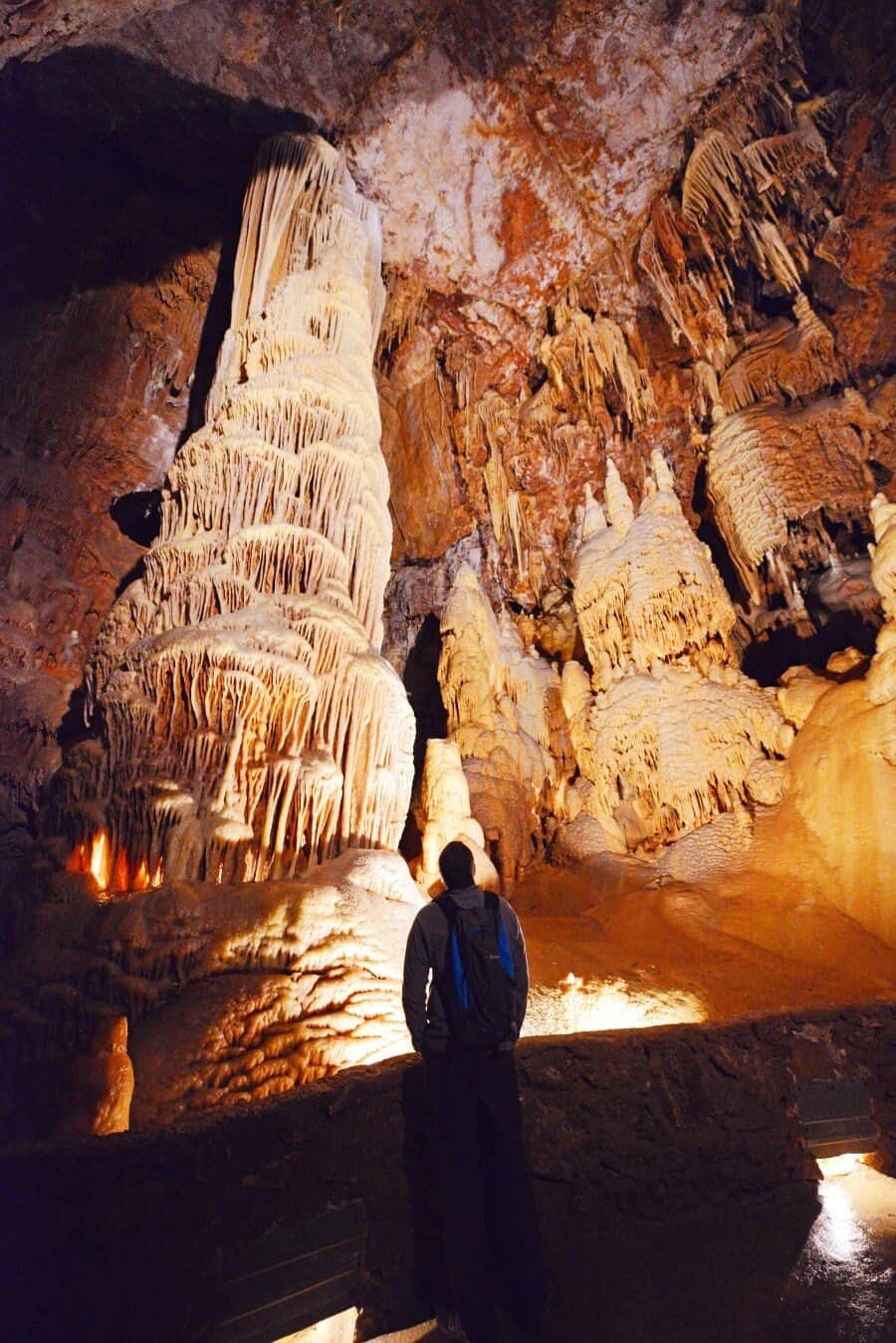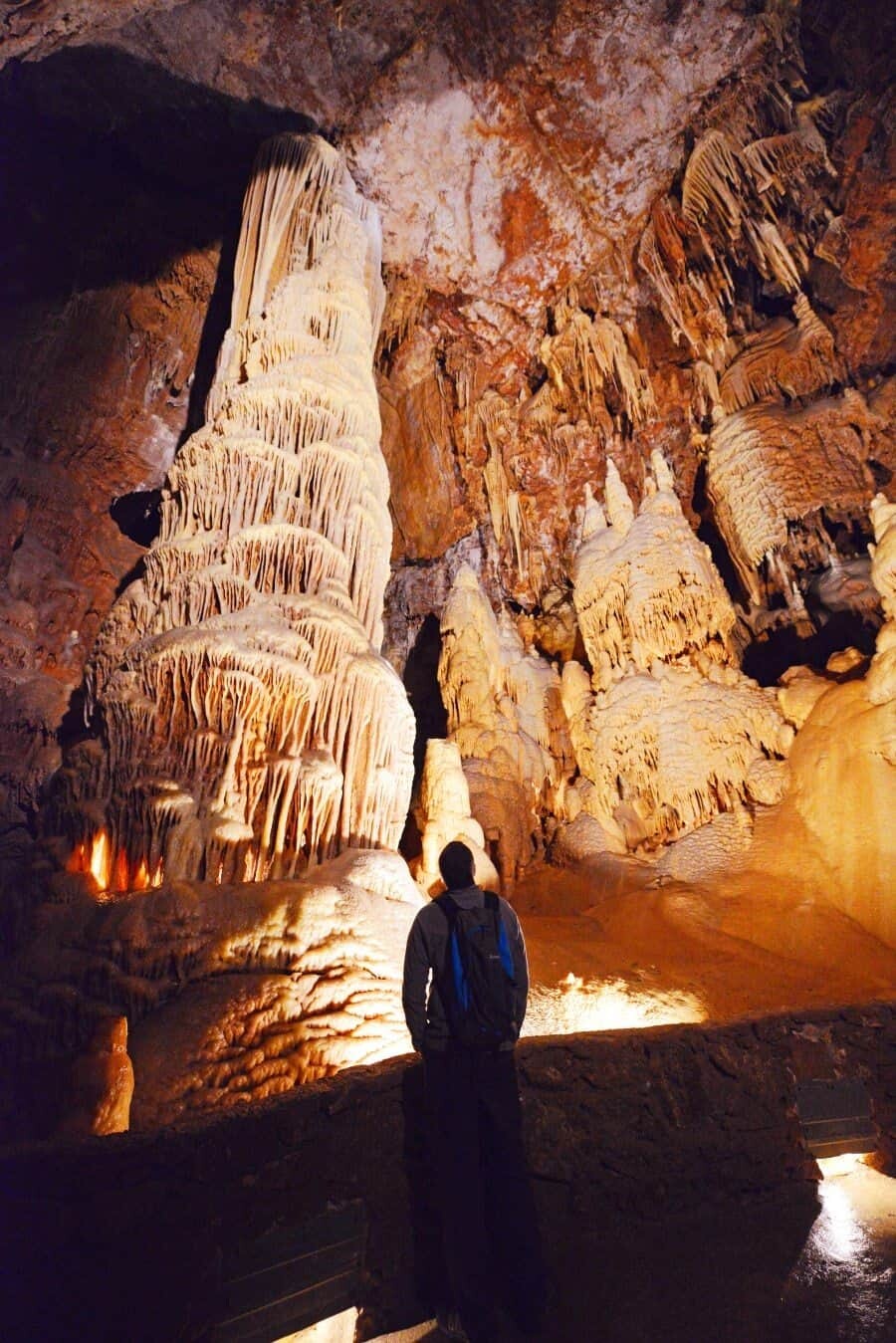 ---
#3 Bamboo Forests of Kyoto.
Looking up never looked so good. The lush bamboo forest of Arashiyama in northern Kyoto (Location Guide) is like walking through a Panda's paradise. The tall bamboo tips form a canopy that encapsulates the beauty and a peaceful presence that's an essential Japanese experience.
Photo tip: Grab your wide angle lens and look straight up to capture the canopy. There's also the iconic shots of the path leading through the bamboo forest! Also there's no panda's…it just looks like an ideal home for them 🙂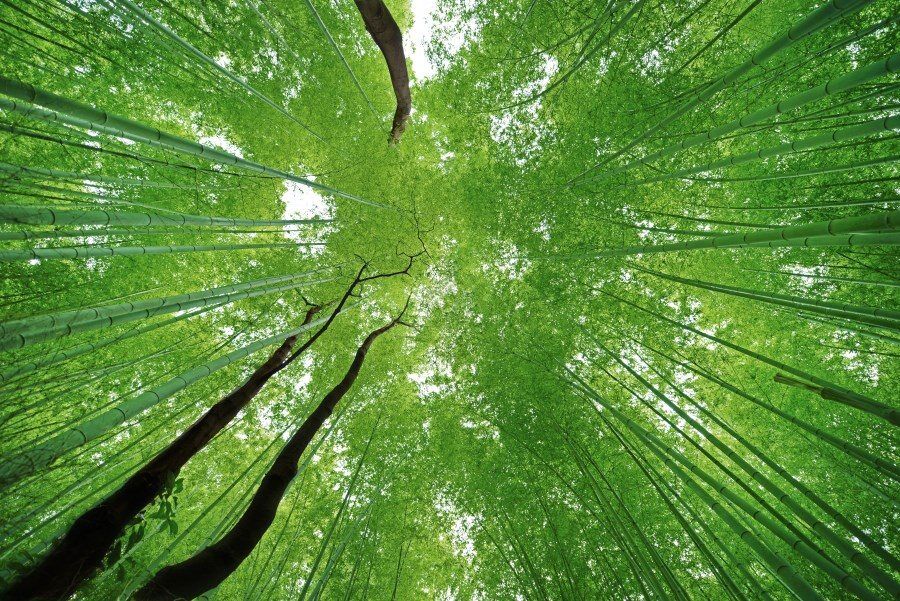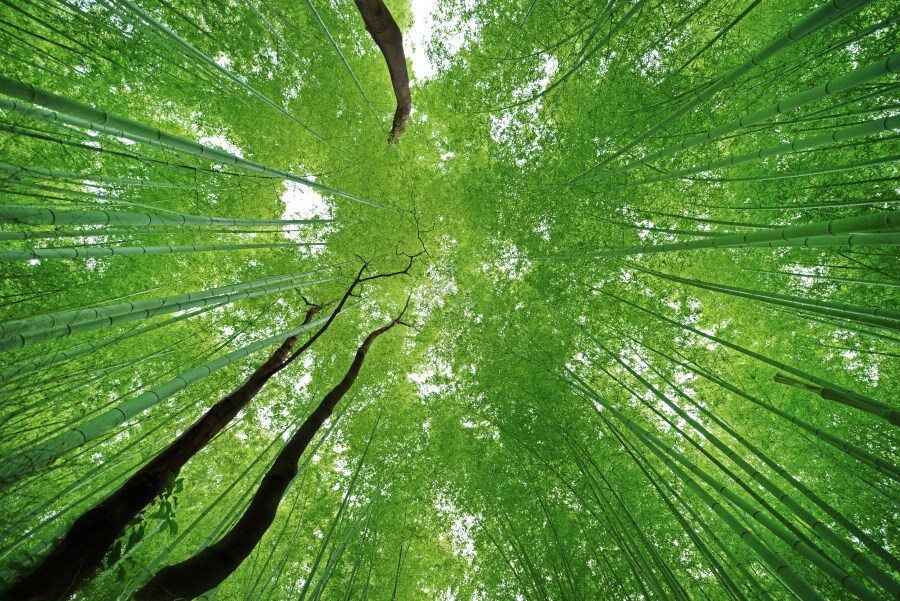 ---
#4 Finding Reflections in New Zealand
The South Island of New Zealand is known to be photogenic and one major reason is it's lakes. Lake Wanaka, Lake Hawea, Lake Wakatipu, Lake Tekapo…there's so many and they each offer endless photography opportunities. From photographing reflections of mountain ranges in the still glacial water to Astro photography and potentially Aurora Australis, you'll be hooked on capturing these impressive vistas.
Photo tip: Venture out at sunrise and sunset to experience the best light conditions. Also if you've got an underwater housing, the clarity of most lakes make them ideal for split-level imagery.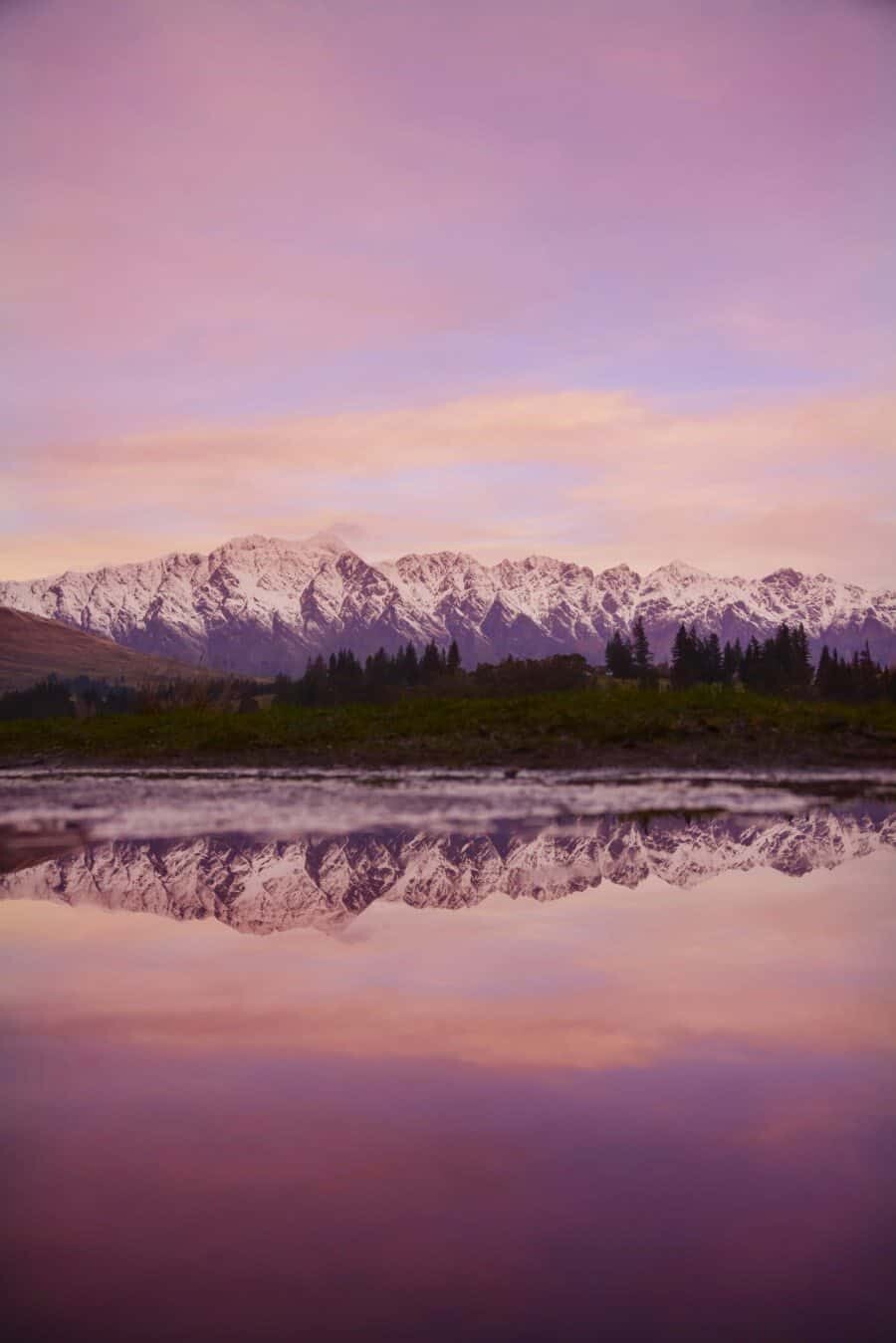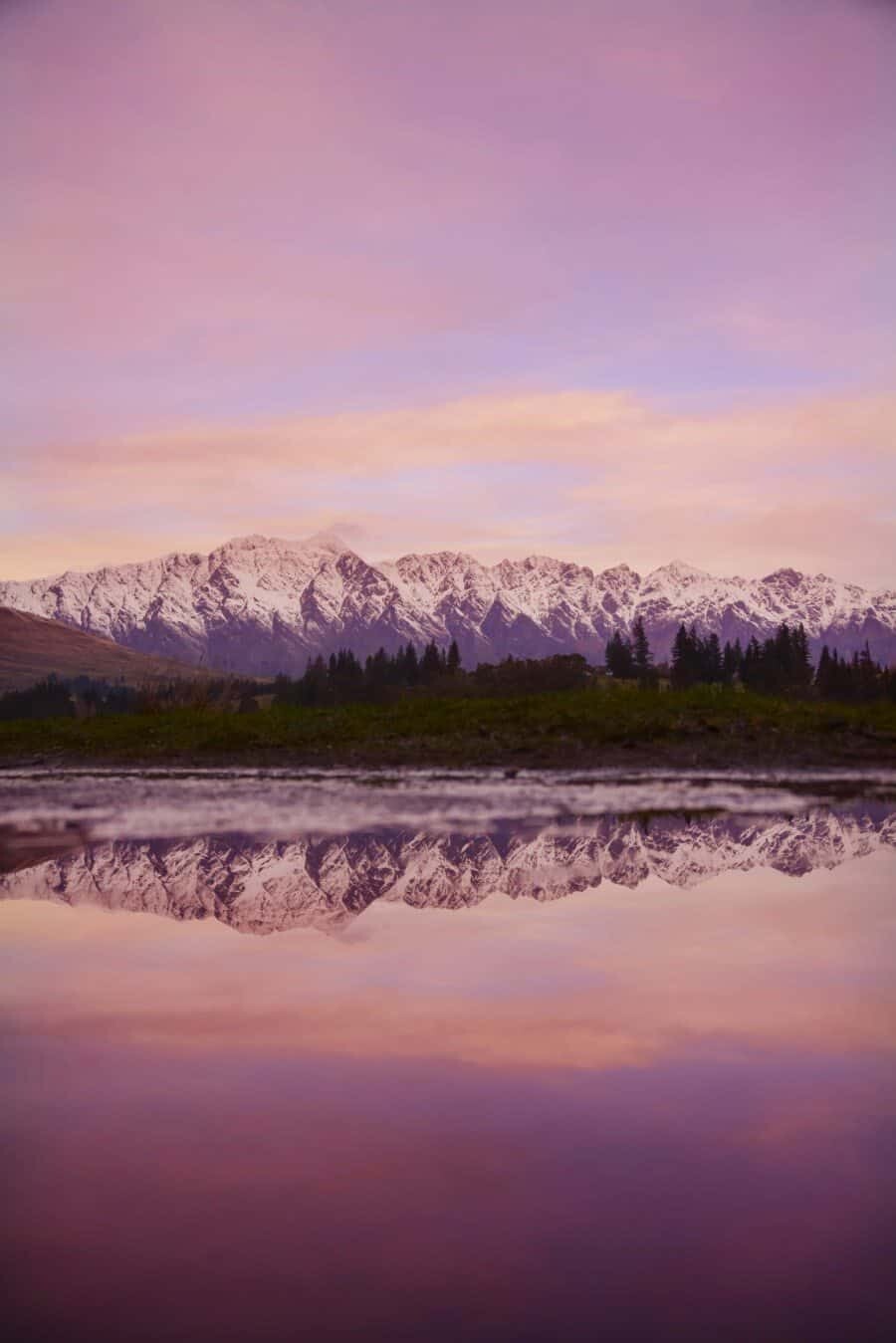 ---
#5 Island Scenes of Aitutaki
You know those screen savers that represent "paradise"? Well you can take those exact images! Aitutaki in the Cook Islands is a dream worthy destination dripping in palm trees and sparkling with natural beauty. For more photos take a peek at my posts on Aitutaki here.
Photo tip: Head for the clear waters of the lagoon and get underwater! Boats are available so you can venture out to One Foot Island and if you take a private tour you can extend your time and swim between islands to explore even further!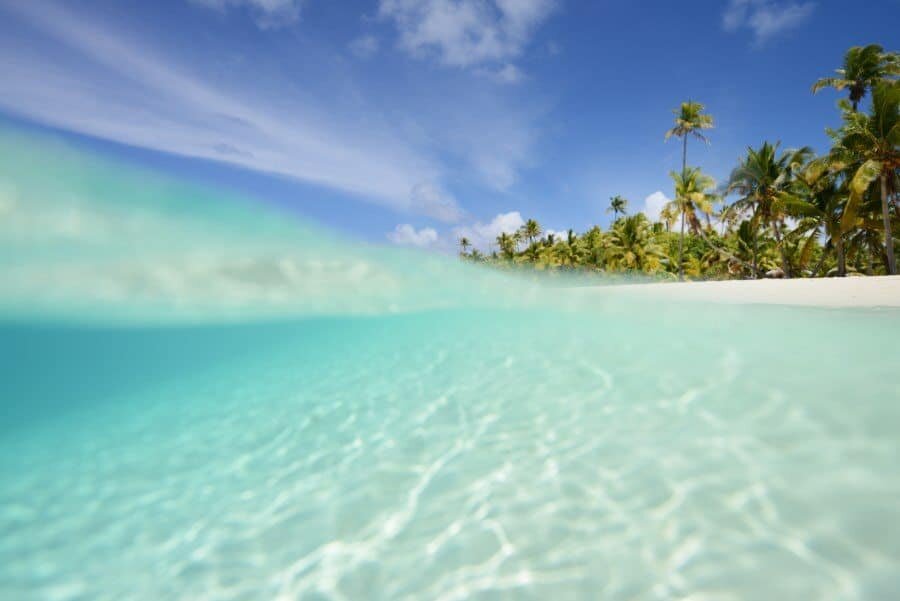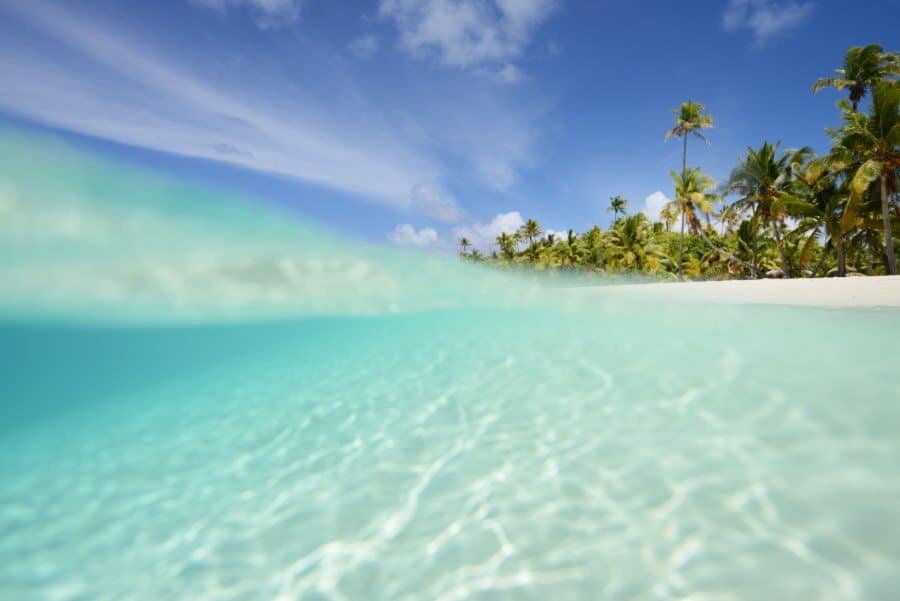 ---
#6 Lavender fields of France
Warm and vibrant colours await at the Lavender fields of Provence, France. Every summer in late June to early July you'll be spoilt for choice with purple fields rolling into the distance in perfectly spaced rows. Read my guide to the fields here.
Photo tip: Arrive late in the afternoon to capture the warm glow of sunset blending with the hues of Lavender. Also keep an eye out for sunflower fields, flowering st the same time you can get lucky and photograph both sunflowers and lavender together. Also don't be afraid to venture away from the other photo groups, you'll notice a bunch of people at certain fields so go exploring and find a unique viewpoint.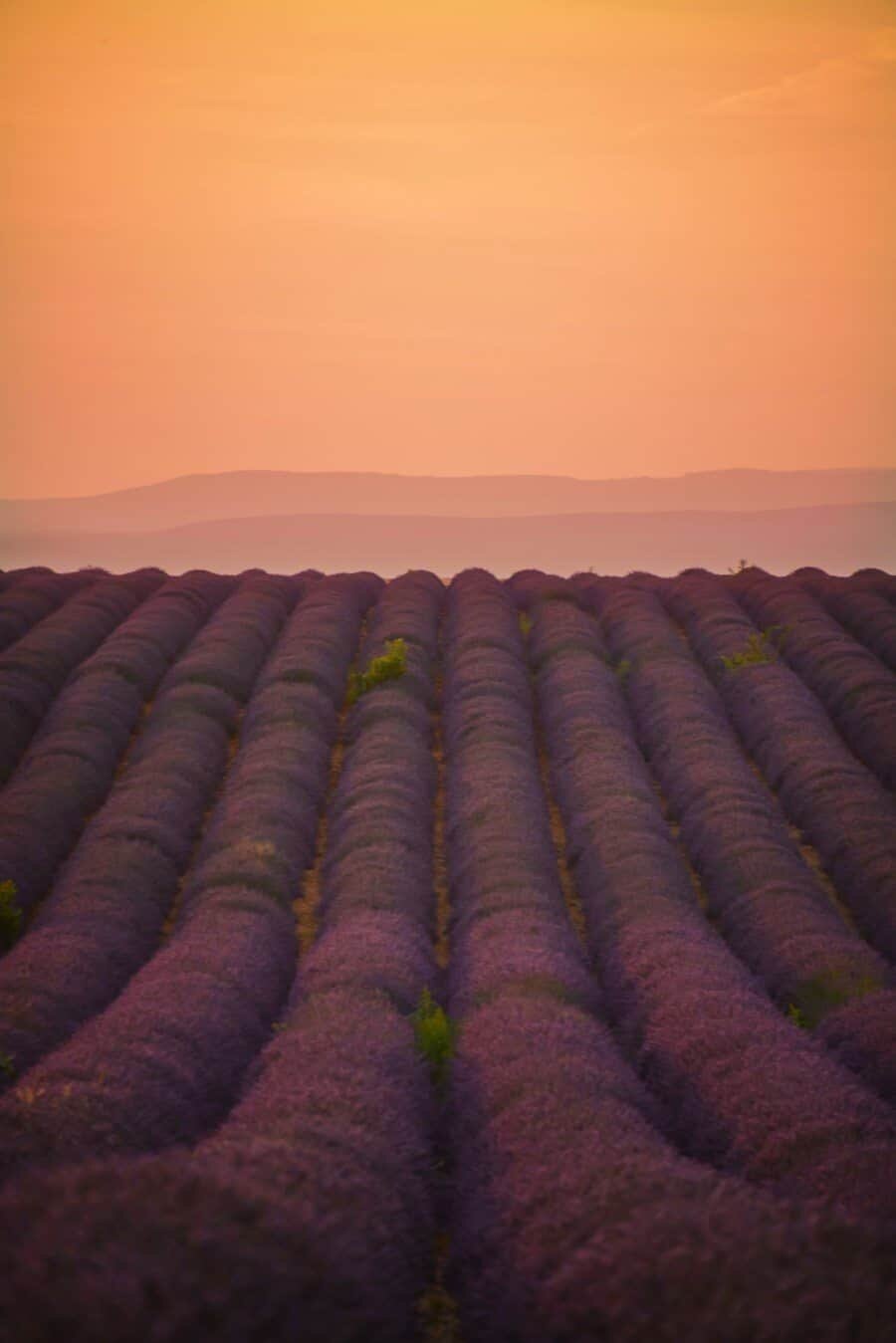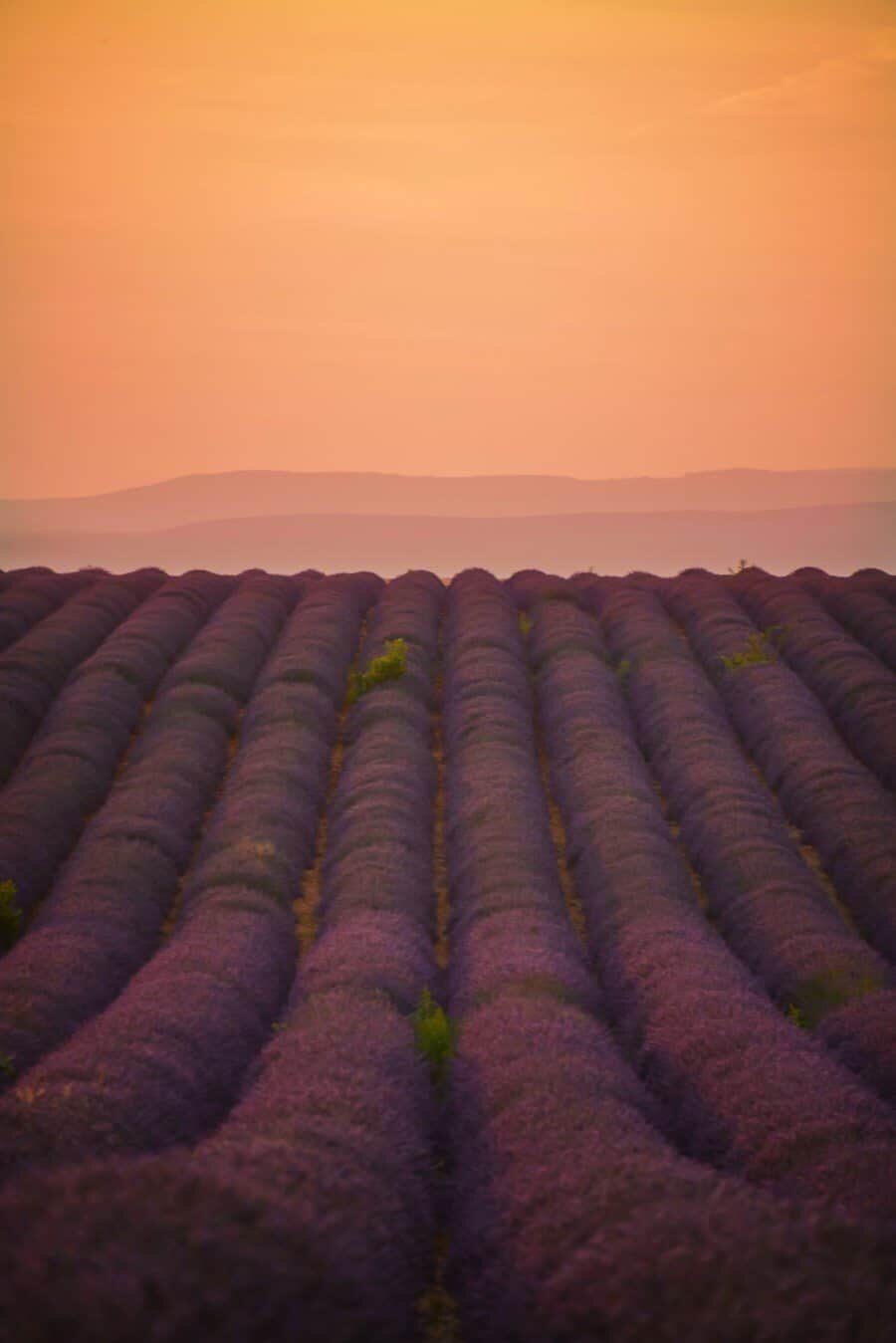 ---
#7 Climbing above Canopies in Capilano
Canada is known for it's epic mountain landscapes, ski fields and maple syrup. In Vancouver there's an outdoor experience so accessible it feels like you've hiked for days to reach. Capilano Suspension Bridge is just a 20-30minute ferry trip from downtown Vancouver. You'll be surrounded by giant fir trees, can trapse across the suspension bridge above rapids and wander through the tree tops!
Photo tip: Flick your white balance to cloudy mode to ensure the rich greens are nice and vivid. A lot of the paths lead to little waterfalls or moss covered forests so long exposure shots can also work really well here. Also don't forget to look up!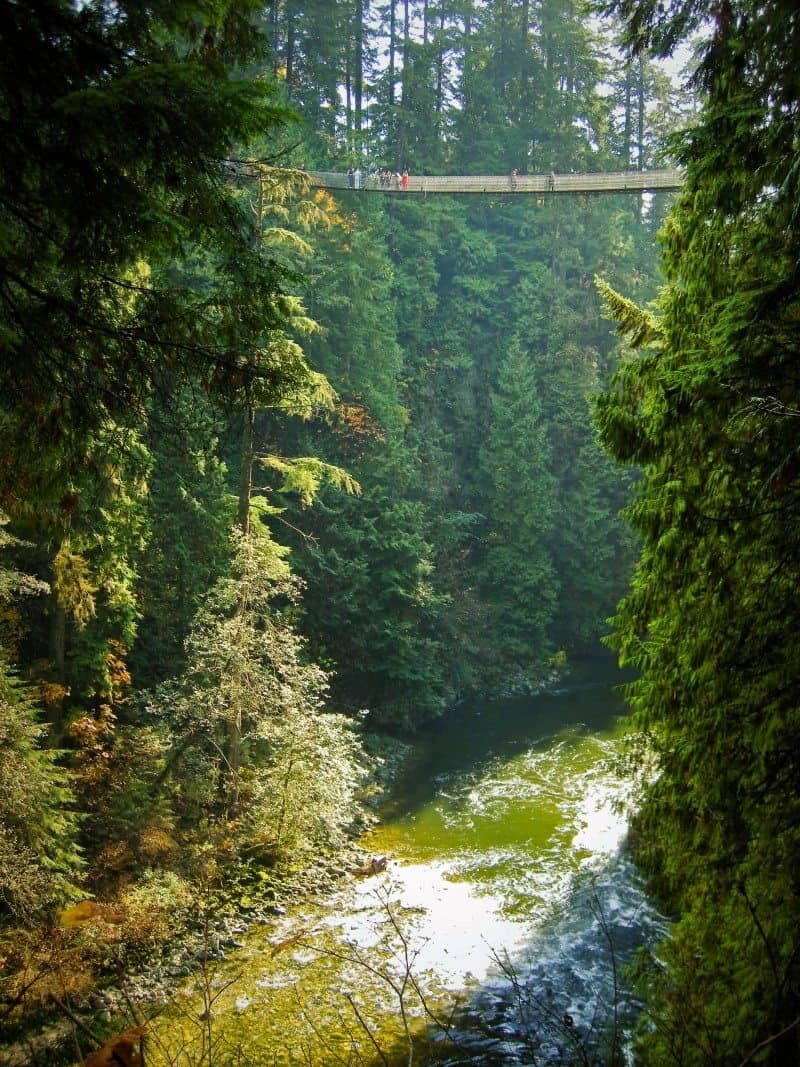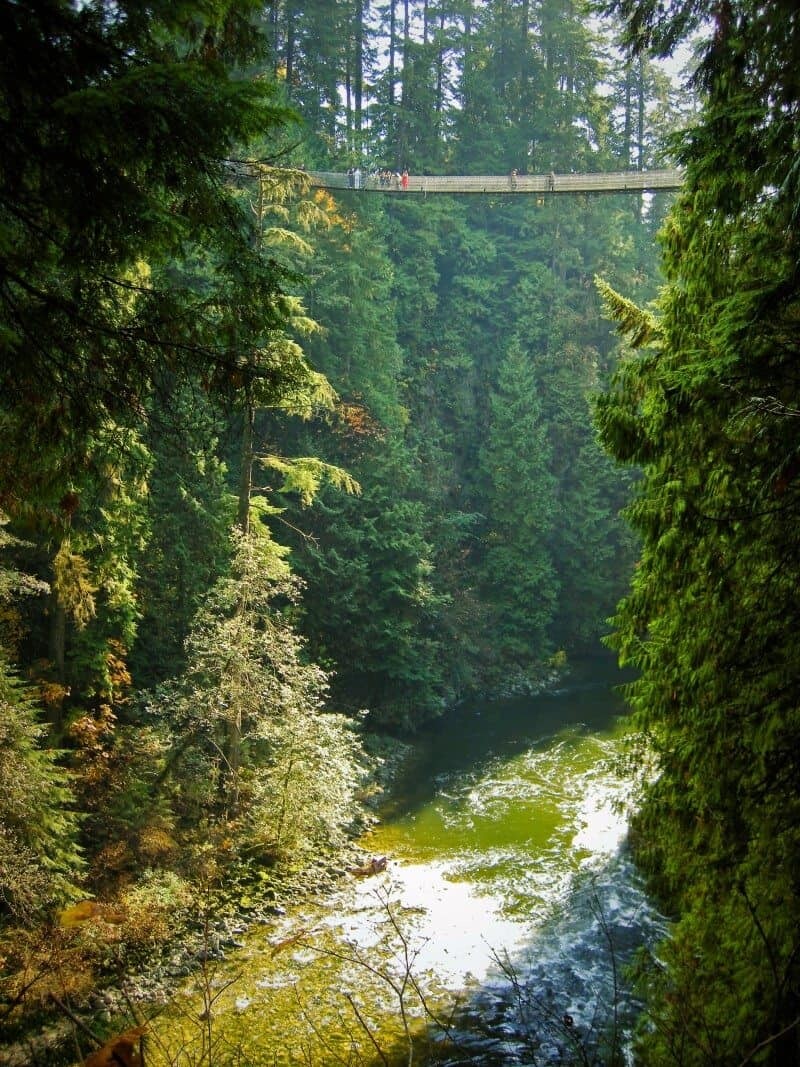 ---
#8 Dog sledding in Sweden
Your face will be frozen with a permanent smile as you glide through the snow covered forests of Kiruna. Like riding through a never ending snow globe you'll pass glistening forests covered in snow and slide across frozen lakes. Of course one of the most photogenic aspects of the sledding are the adorable huskies with snow chunks stuck in their cuddle worthy fur. While they may look tough and strong, most are just like any regular puppy dog who loves a good snuggle and belly rub. Read about my dog sledding adventures here.
Photo Tip: Use a tough camera for the sledding because the speed will mean there's plenty of chances a stray branch or snow will hit your lens. Most sledding tours include a break in a traditional hut or tent so there's plenty of time to photograph the huskies once you stop.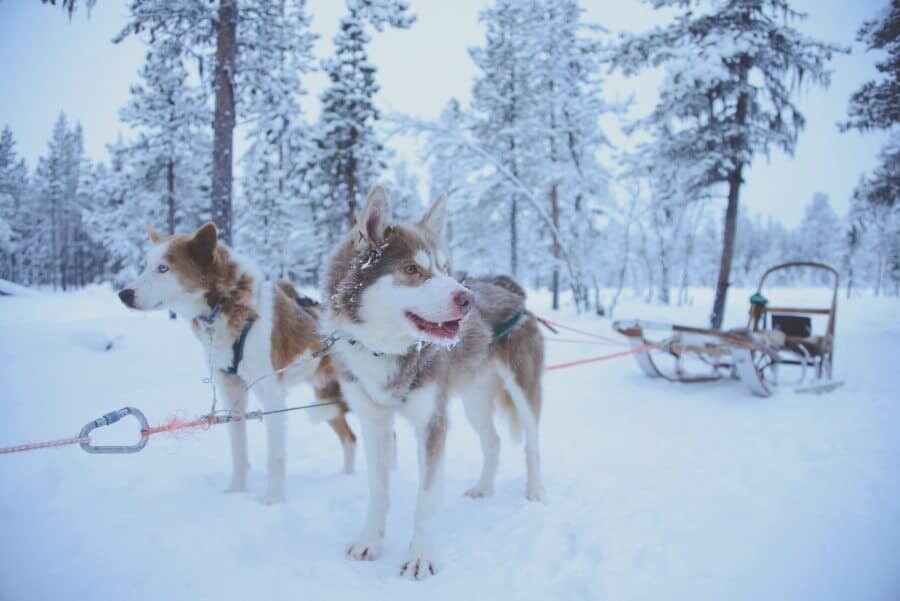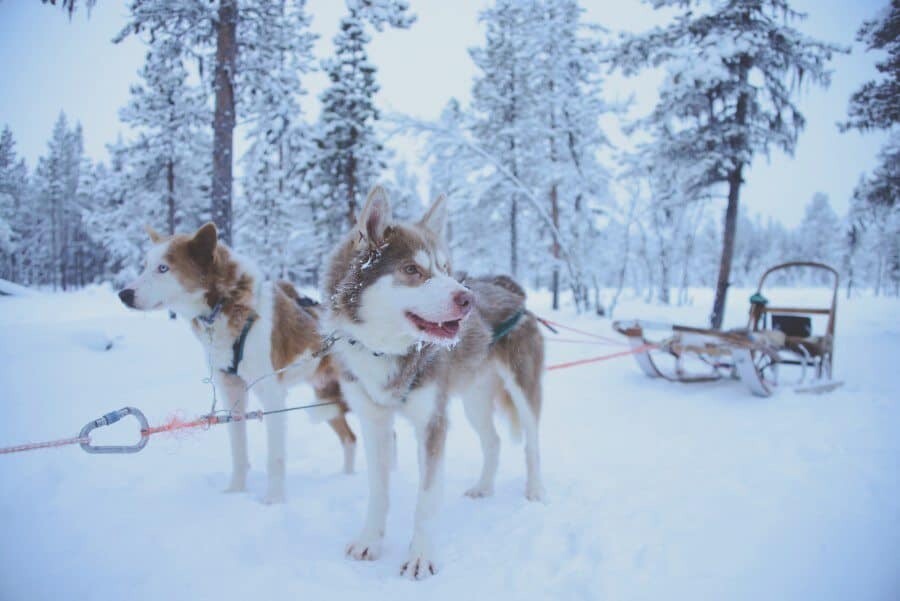 ---
#9 Flying over the Great Barrier Reef
It's a bucket list kind of experience, one that will change your view of the world forever. As you fly over the Great Barrier Reef the aquatic wonder reveals itself in a rainbow of blues. Varying depending on the water depth below you'll see reef formations, sand patterns and if you're lucky the odd turtle, shark or sting ray will be visible from the air!
Photo tip: Take a helicopter or seaplane over the Great Barrier Reef and if possible, opt for the doors to be off (only possible in a helicopter) so you can photograph without any window reflections. Keep your shutter speed nice and fast to avoid any blue caused by the movement of flying. Also watch the exposure as the reef/ocean can be really bright with sun bouncing up towards your lens. More settings and tips available here.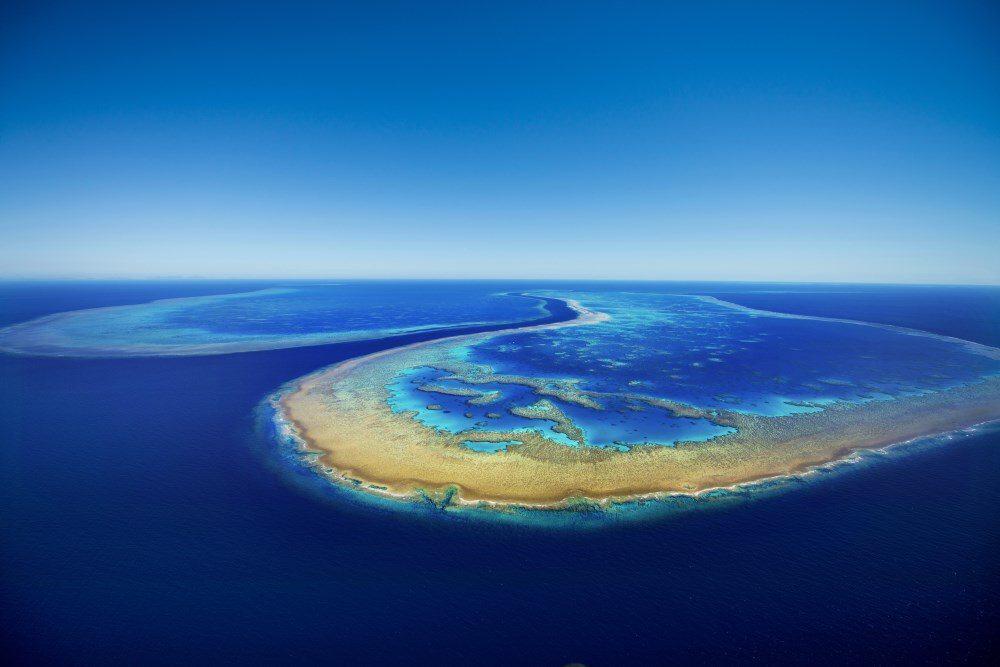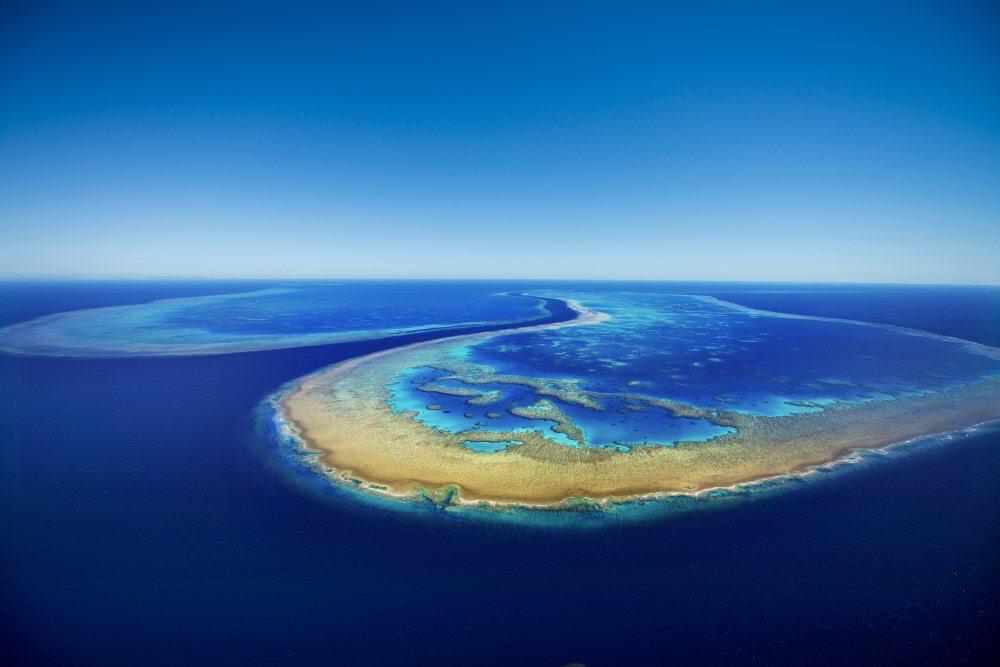 ---
#10 Hiking in the Swiss Alps
Yodel your way through the jaw dropping scenery of Switzerland with your camera on hand to capture every perfect mountain peak. The Jungfrau region offers an extensive hiking network allowing you to explore glaciers, alpine lakes and of course those classic Swiss landscapes. You can read my guide to the region here.
Photo tip: Take a zoom lens and a wide-angle if possible so you can take a variety of images to showcase the region. Also grab a train pass which will enable you to easily explore the region and start your hikes from the top of the mountain wandering down…rather than hiking up hill, unless that's your thing!?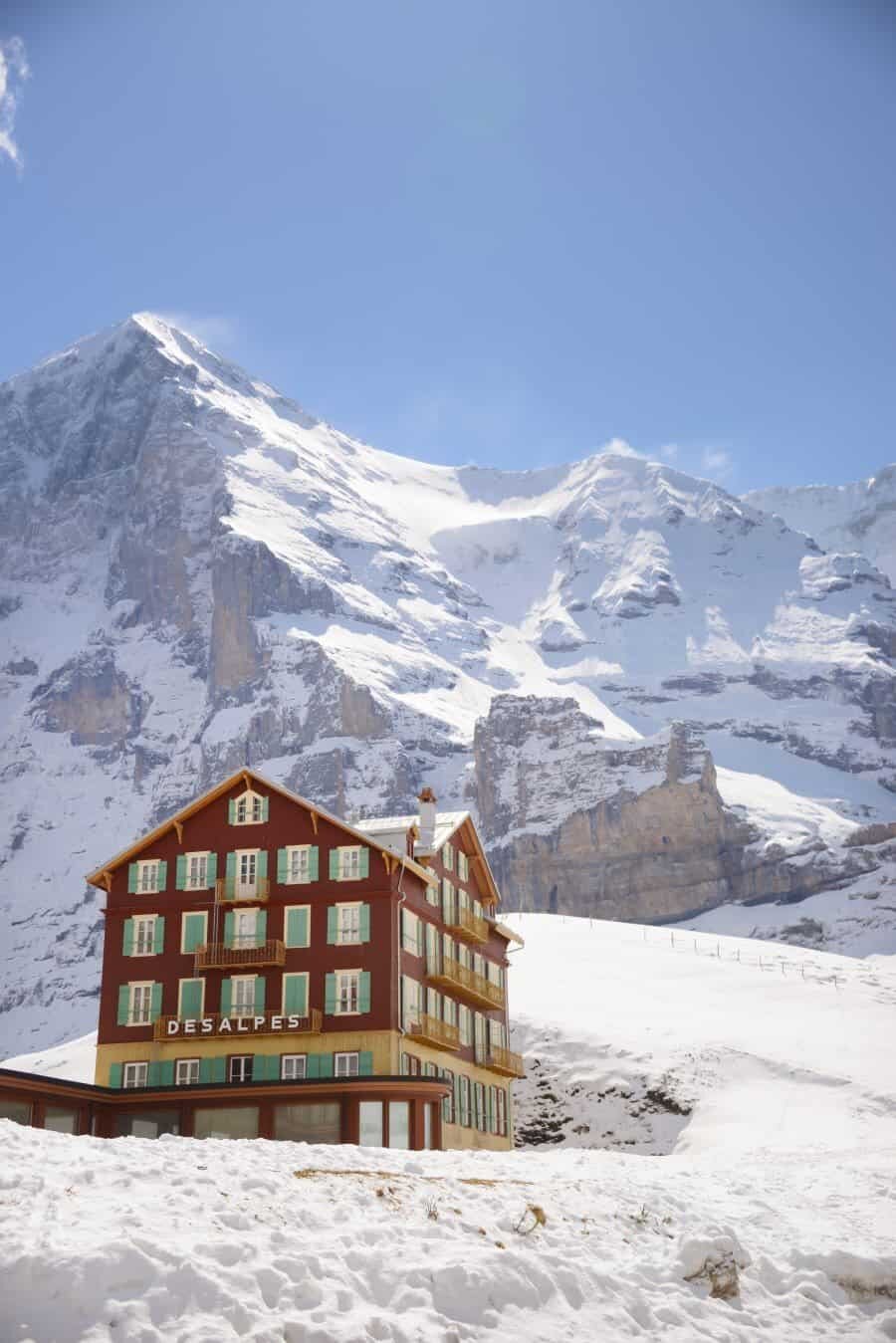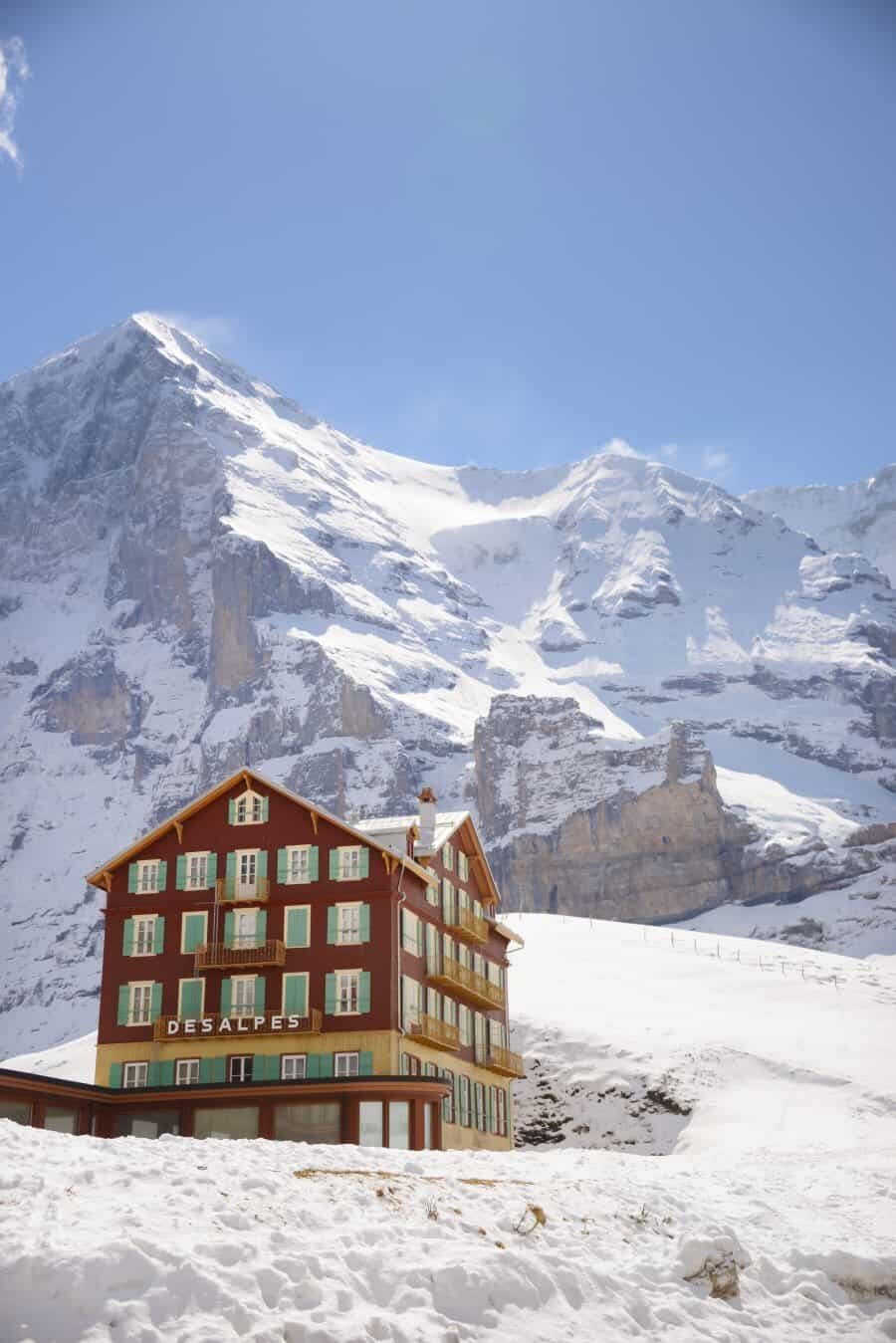 ---
#11 Watching Aurora Dance Above Your Head
Aurora is magic. It's as simple as that. Once you've seen your first glimpse of aurora the addiction will hit and you'll no doubt join my endless quest of seeing those green waves dance again and again. Winter is the best time to see aurora, also known as the Northern Lights and if you can, venture away from cities or towns so you minimise the light pollution. Having clear, cloud free skies is ideal and then it's just a matter of crossing fingers and toes or downloading every aurora app available.
Photo tip: Sometimes you can't see the aurora with the naked eye so once you've secured your spot and set up your tripod, every so often take a long exposure to see if there's a hint of green tinge present somewhere. For the best settings read my tips here.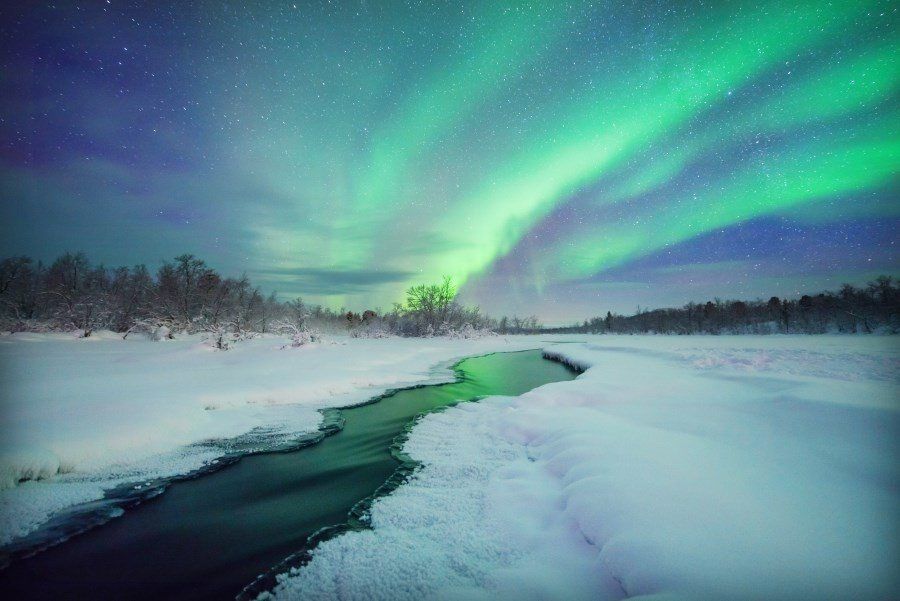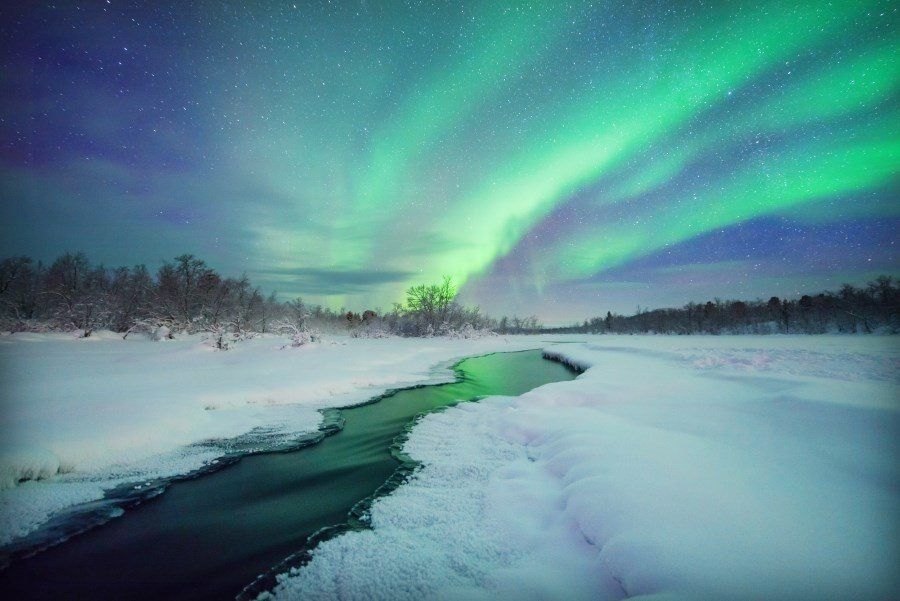 ---
#12 Swimming with Whales in Australia
Regions like Tonga, Ningaloo Reef and the Maldives are known as prime locations for swimming with these gentle giants however now you can add Australia's Sunshine Coast to the list! You can jump on a boat in Mooloolaba and swim with Humpback Whales just off the Queensland coast during their annual migration. It's a completely natural experience so actually seeing a whale isn't guaranteed but during the peak of the migration you'll no doubt at least see a few jumping or floating about the surface.
Photo tip: Have your camera ready before you get in the water! The whales are curious but fast meaning you might only have a second to take a shot. You can either choose to enjoy the experience camera free or have your camera set on automatic so it's just a matter of clicking like crazy while you watch them drift by.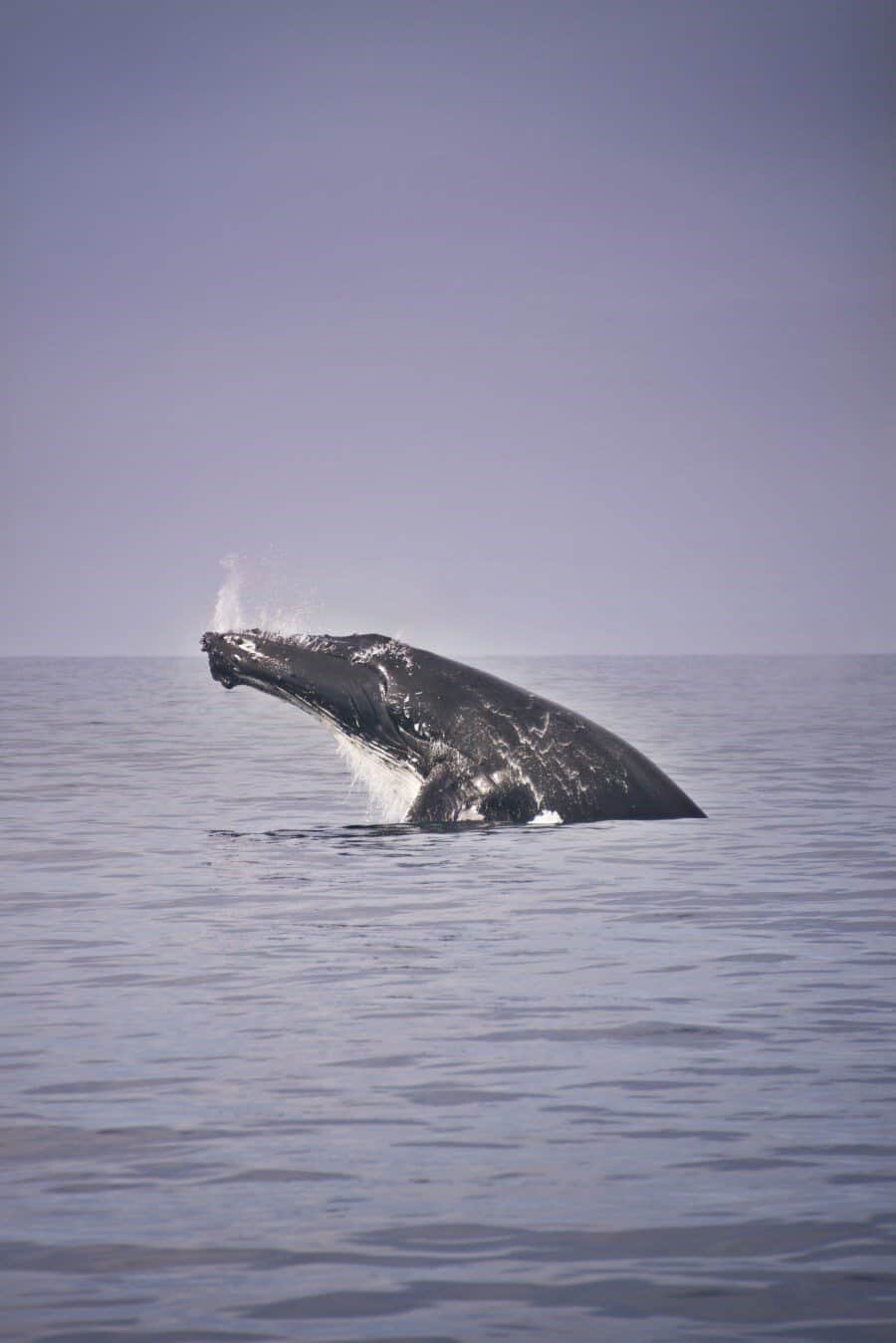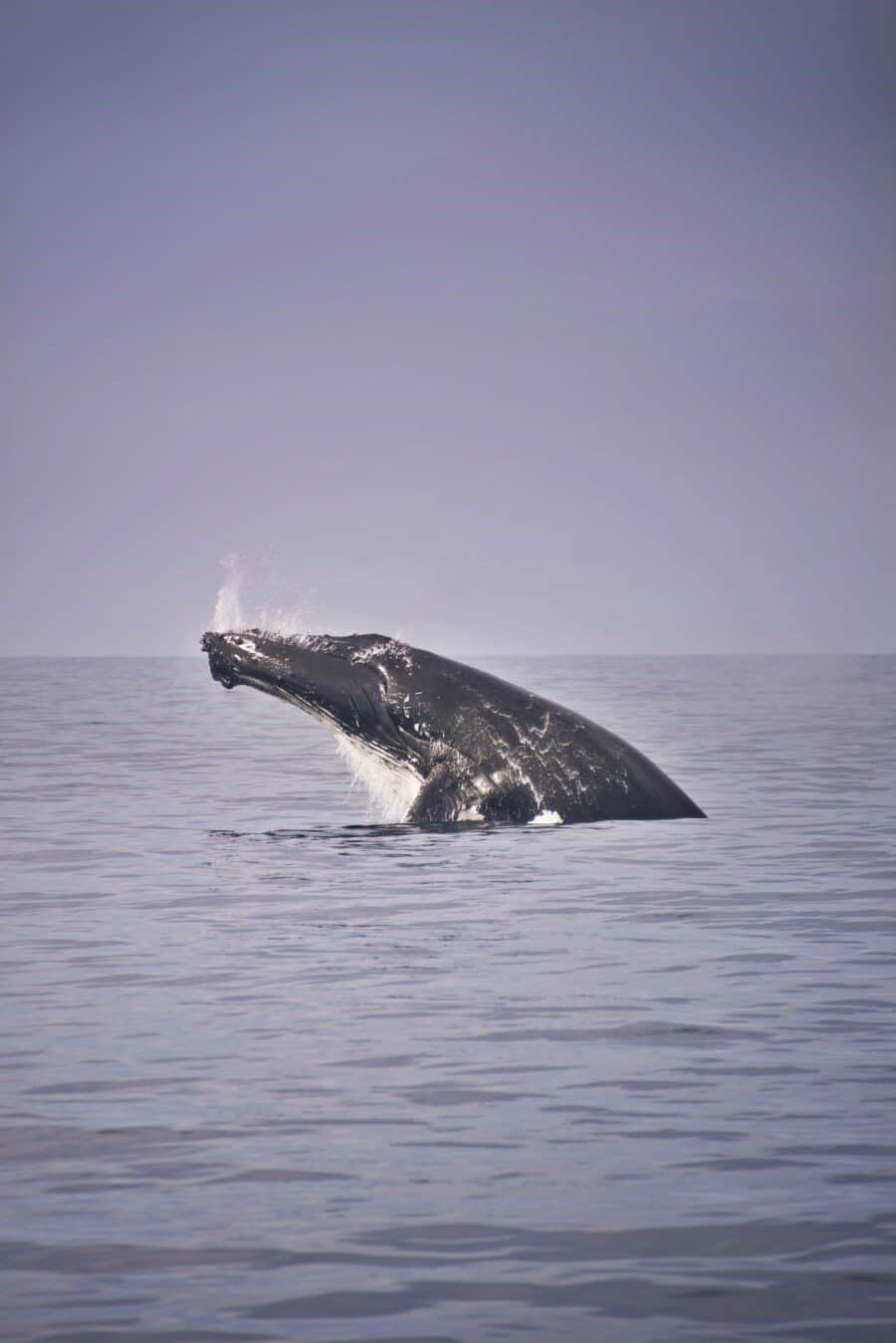 ---
#13 Kayaking the Caldera of Santorini
Seeing the world from the water offers an alternate perspective of this impressive coastal landscape. By paddling a kayak you can experience the epic cliffs of Santorini from sea level, further adding to the immense height. On the southern side of the island you'll find a rainbow of natural colours from the infamous 'Red Beach' to the 'White Beach' with equally white cliffs.
Photo tip: Take a dry bag for your good camera just incase your kayaking skills aren't so great! It's definitely worth taking an underwater or waterproof camera like the Olympus TG Tracker…so you can snap away the entire paddle. Read about my experience here.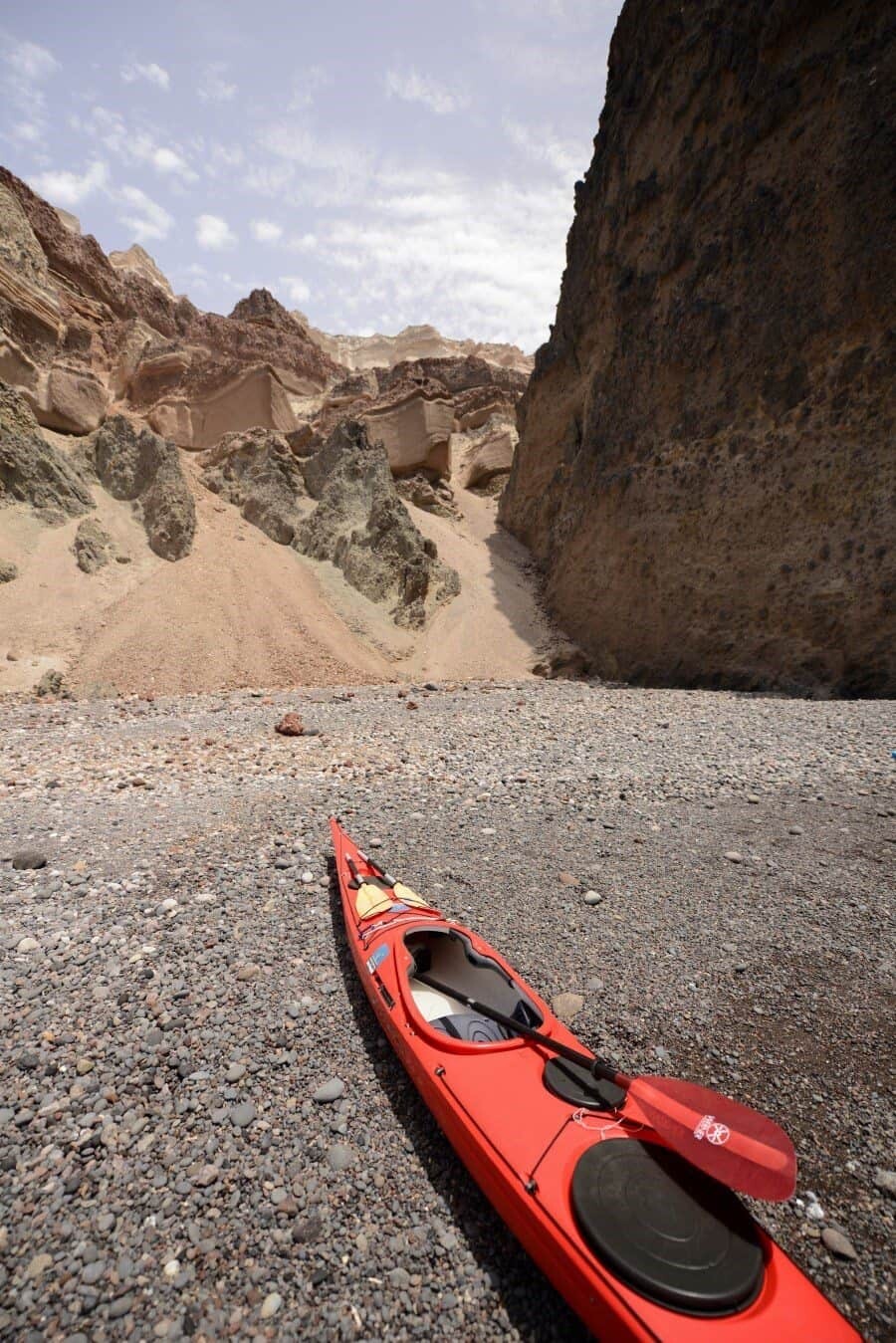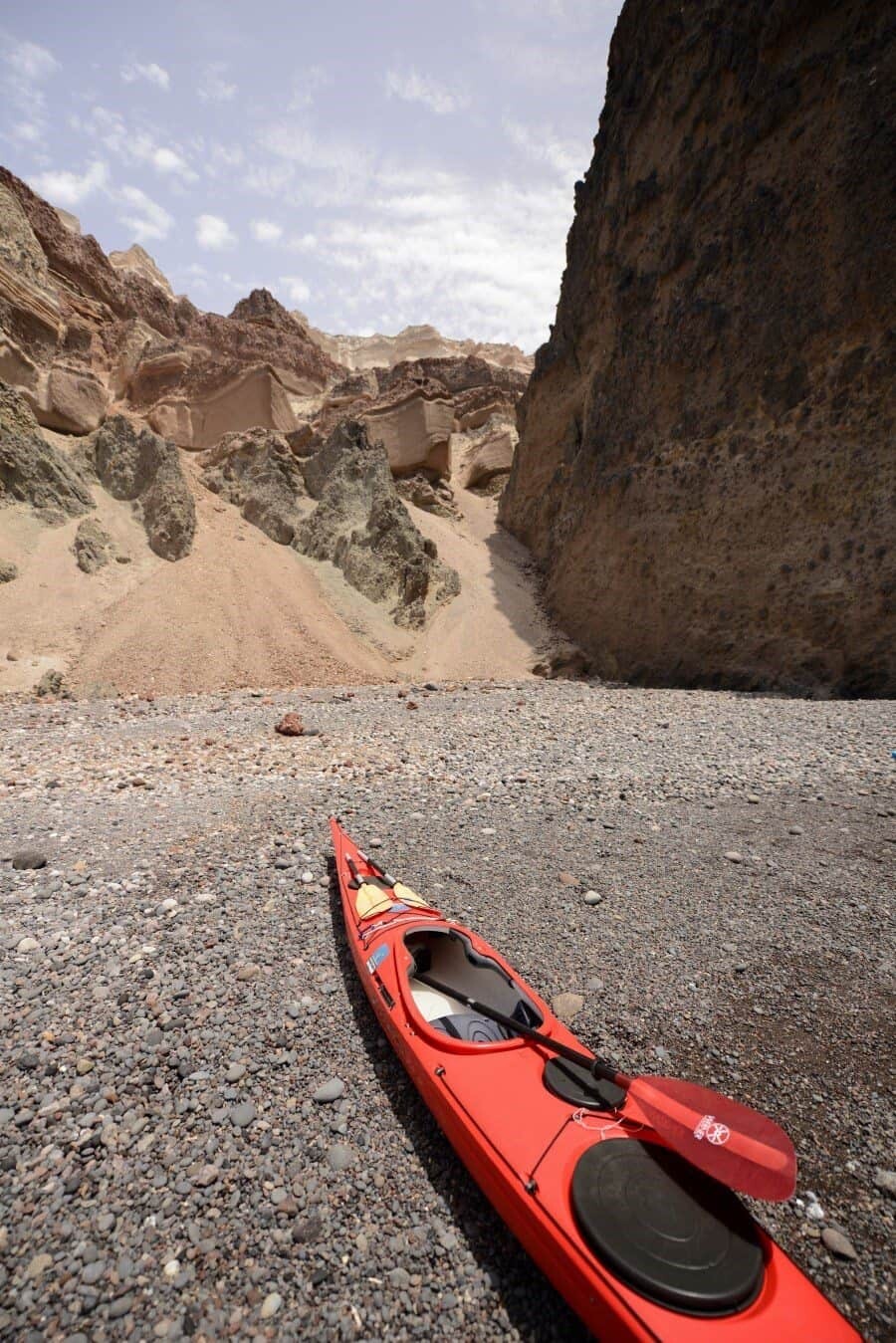 ---
#14 Ice Caving in Iceland
Climbing down into this frozen natural wonder is like entering another world. Your mind will no doubt go into creative overload as you process the incredible photos you'll be able to capture. Vatnajokull Glacier is home to the magnificent Waterfall Ice Cave which is formed anew each year as winter takes over. Created by a waterfall flowing down from the surrounding mountains, the cave is carved into a new formation every winter so you can visit each year and always have a new formation to photograph…tempting right!?
Photo tip: Make sure your camera is weather sealed as the cave will probably drop from above. Also take a tripod as the light conditions are quite variable so you'll need to keep it super steady for clear shots. Look out for the details of ice bubbles along with capturing impressive wide angle shots of the cave in its entirety.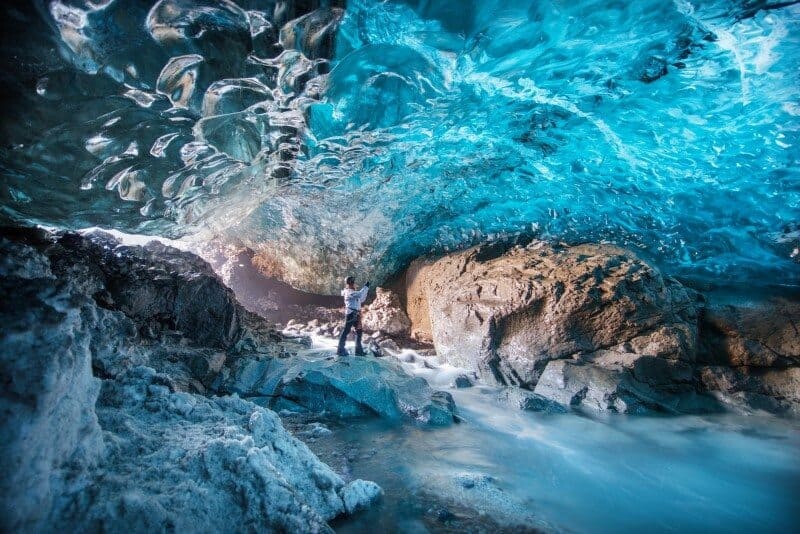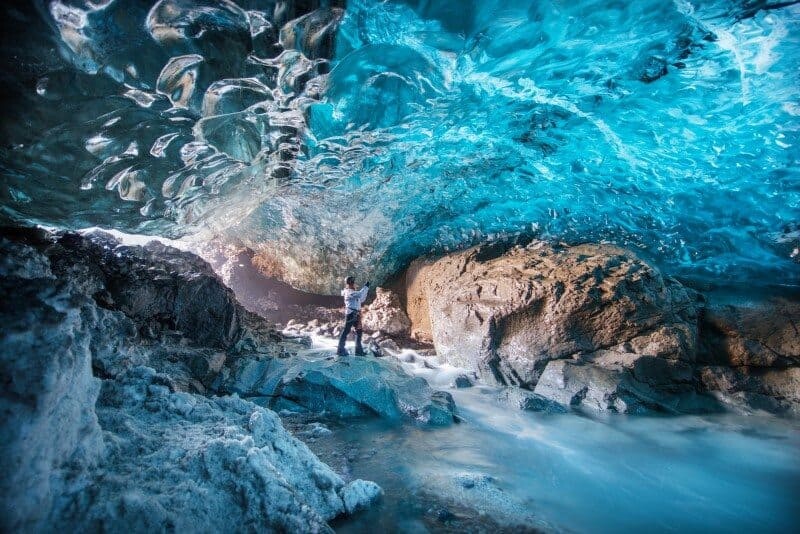 ---
Do you have somewhere you recommend for 2017? Let me know in the comments below and you're welcome to include a link to a blog post or photo you've taken!
For the Pinners of Pinterest…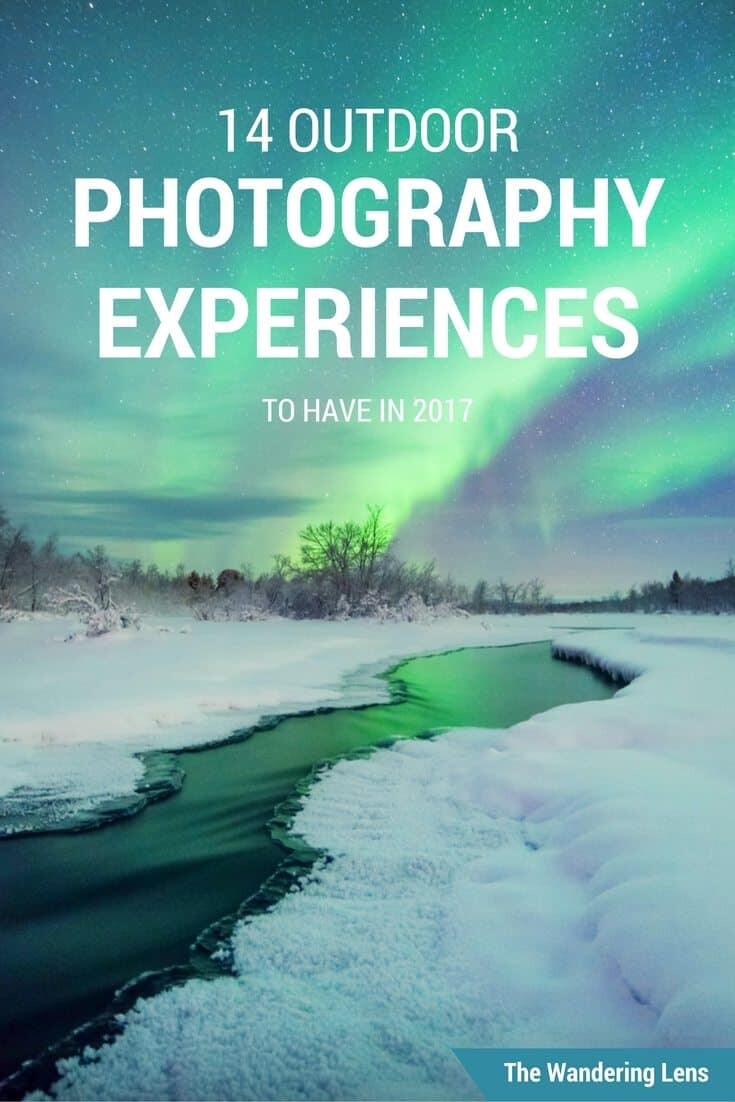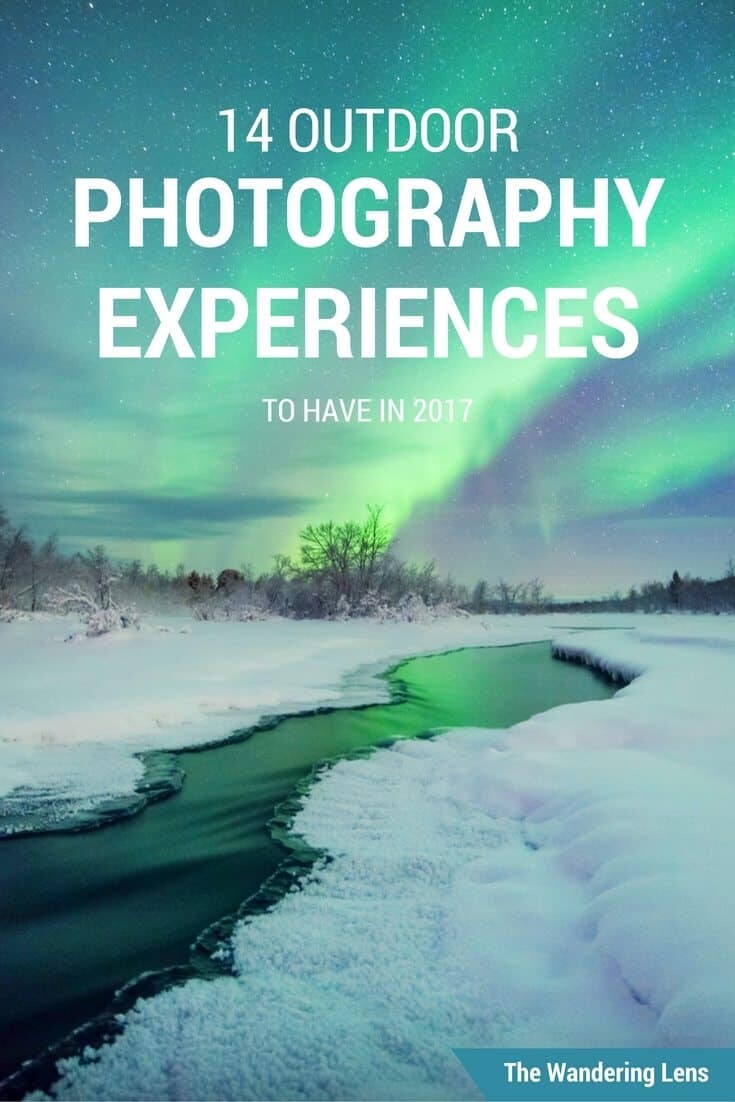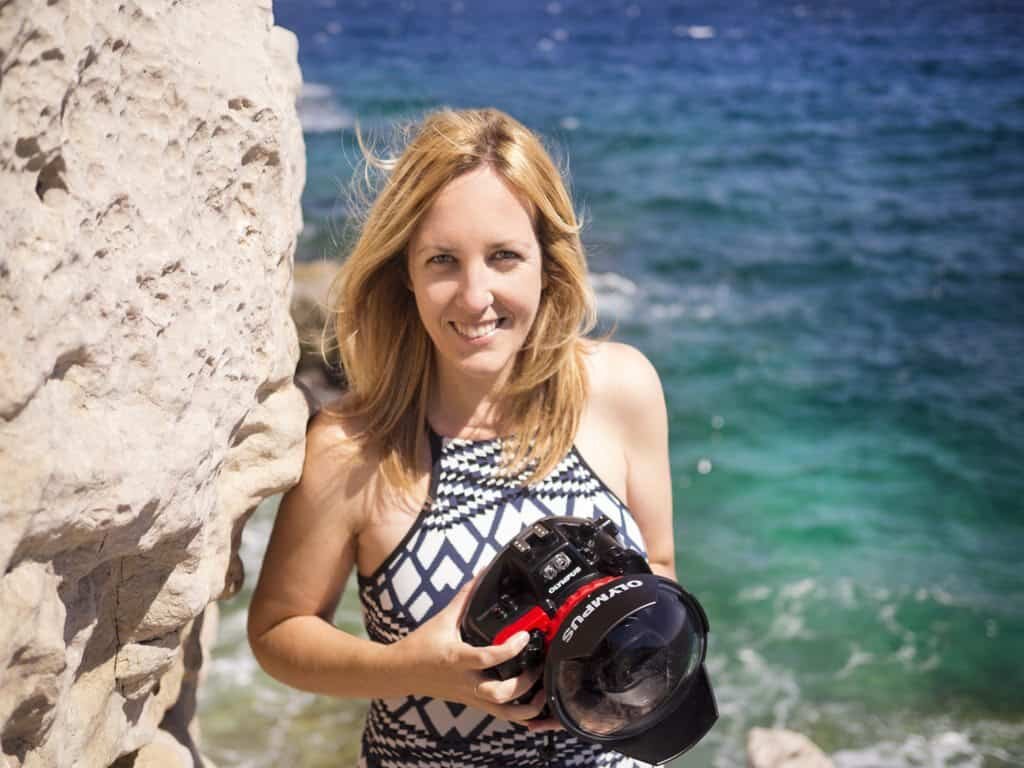 Hello! I'm the founder and photographer behind The Wandering Lens.
With 17+yrs experience as a professional travel and landscape photographer, all advice found on this site is from my personal experience on the road. I hope it's useful for your own travels and would love to hear in the comments about your trips and experiences around the world.