The Best Photography Locations in Kyoto, Japan
|
Your Guide to Photo Locations in Kyoto
The true beauty of Japanese culture comes to life in the traditional city of Kyoto. Wooded forests hide ornate temples, narrow streets keep secrets from centuries past and lush mountains reveal their beauty throughout the seasons. Photographic opportunities in Kyoto are endless whether you're looking to capture the cuisine, nature, tradition or bustle of downtown.
Before you scroll down, if you're interested in a photo tour of Kyoto, this November we took a group of photographers during the colourful autumn season and it was SO much fun that we'll be doing it all over again in 2018! Learn photography + travel blogging with myself and Becky van Dijk from We Are Travel Girls.
Register your interest for the 2018 Japan Autumn Photo Tour…CLICK HERE TO REGISTER FOR MORE INFO
Below are my five top locations for capturing Kyoto in its best light, some are a little train trip out of the central area but each are worthy of at least half a day's visit or multiple trips, you'll see why I promise!
First a little map to share where each location is –
---
1. Arashiyama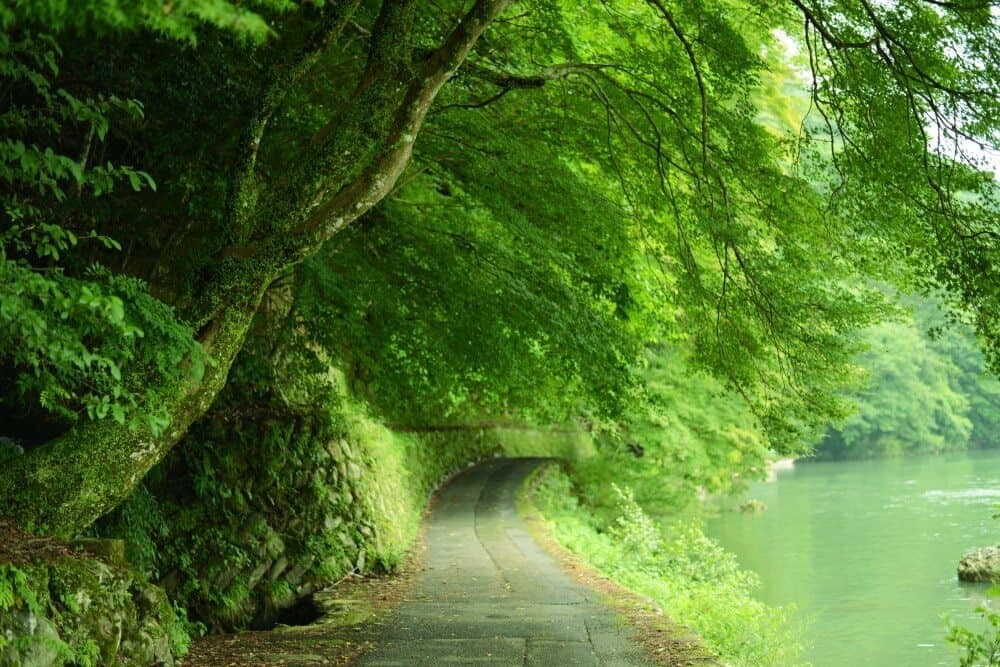 Venture to this quaint suburb of Kyoto to photograph Japanese scenery at its most spectacular. A visual feast in every season, Arashiyama is home to the infamous lush Bamboo Forest and it doesn't disappoint with a peaceful path that winds beneath a towering canopy of bamboo. For photographers it's an inspirational garden of opportunities, my tip is to look up and capture the immense height of the bamboo by leaning right up against them.
Arashiyama is also home to Monkey Park Iwatayama which you can reach by an uphill hike through wooded forests and at the base of the hill you'll find the Cormorant Fishing boats that are a great cultural experience once the sun sets…I'll be posting more details about this soon!
Getting here: The most reliable and fastest way is by train and most lines will eventually connect to the Arashiyama line. I took the Hankyu Arashiyama Line from Gion but the JR Sagano Line (also known as JR Sanin Line) is the most direct and a one way ride to Saga-Arashiyama Station takes 15 minutes and costs 240 yen.
Photo tip: Spend the day in Arashiyama and venture alongside the southern side of Katsura River where little waterfalls and drooping trees make for natural photo subjects. Also when photographing the Bamboo Grove, play with your White Balance settings to showcase the bright greens properly, I found the 'cloudy' setting worked best on my Nikon D800.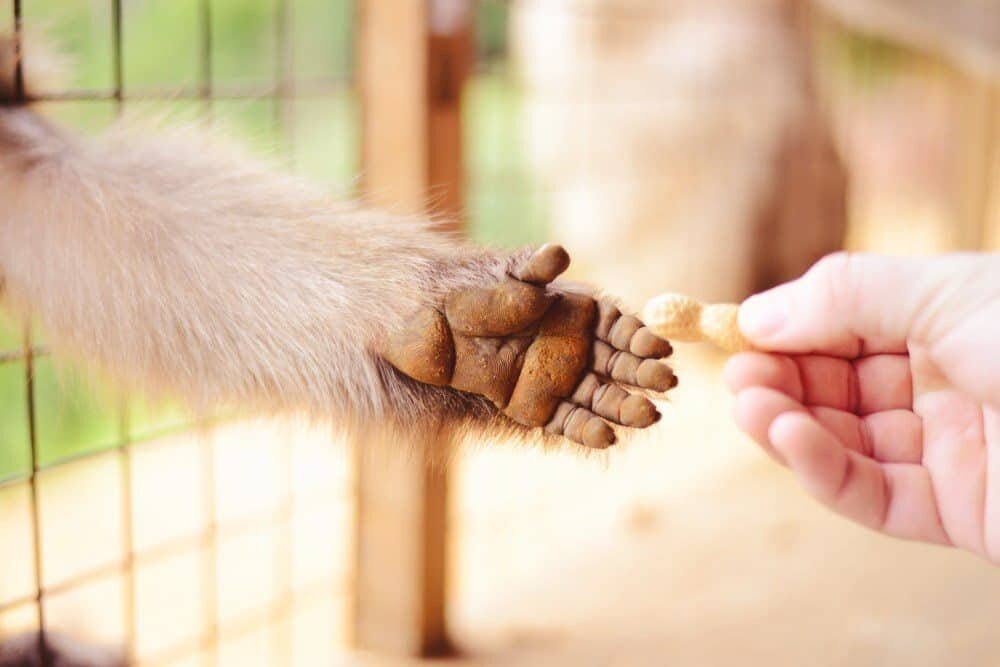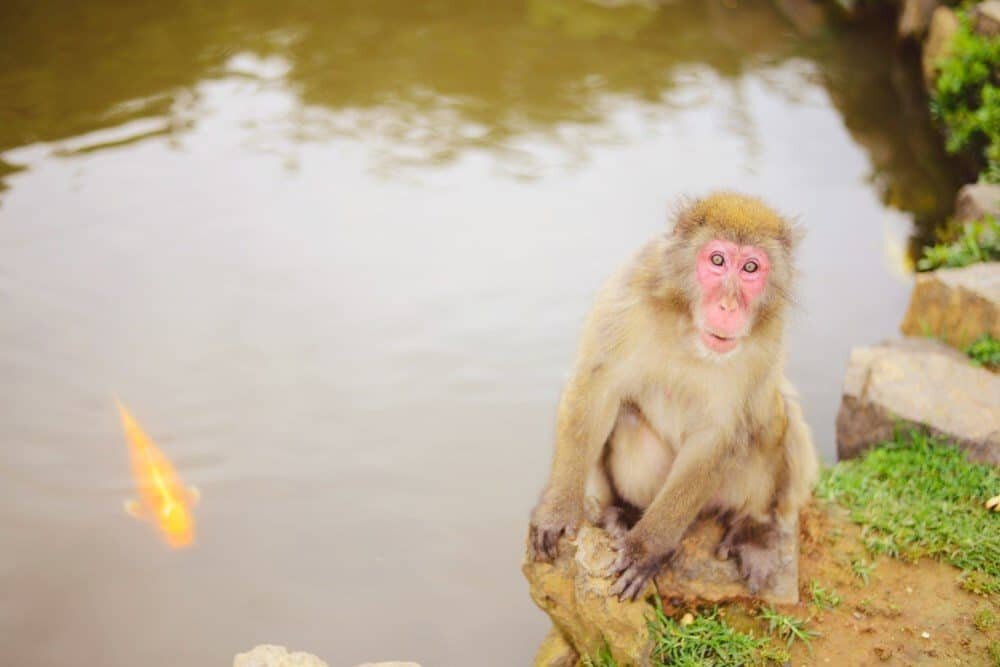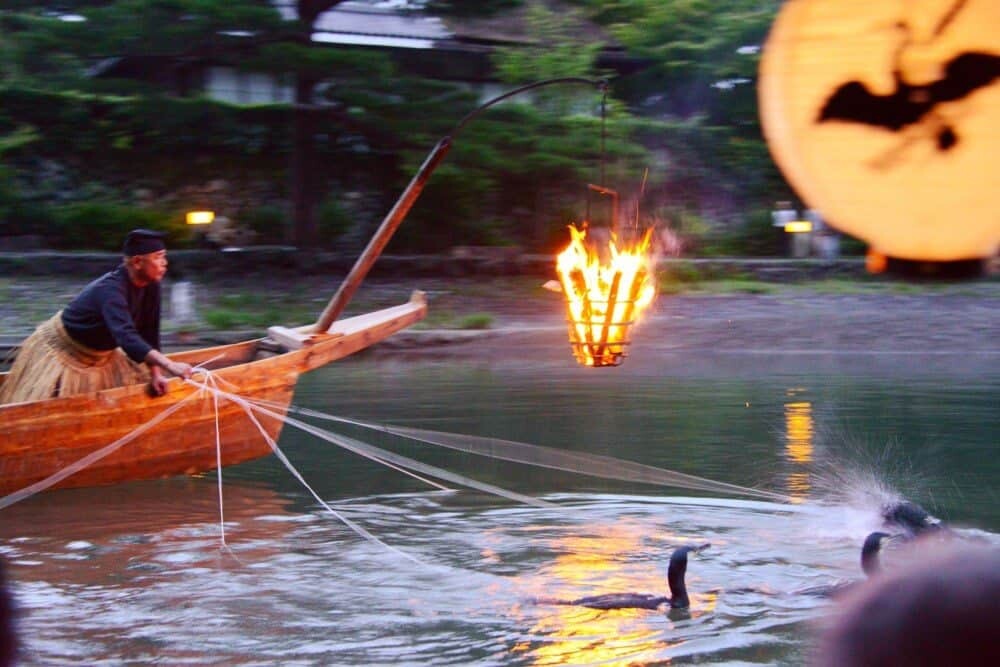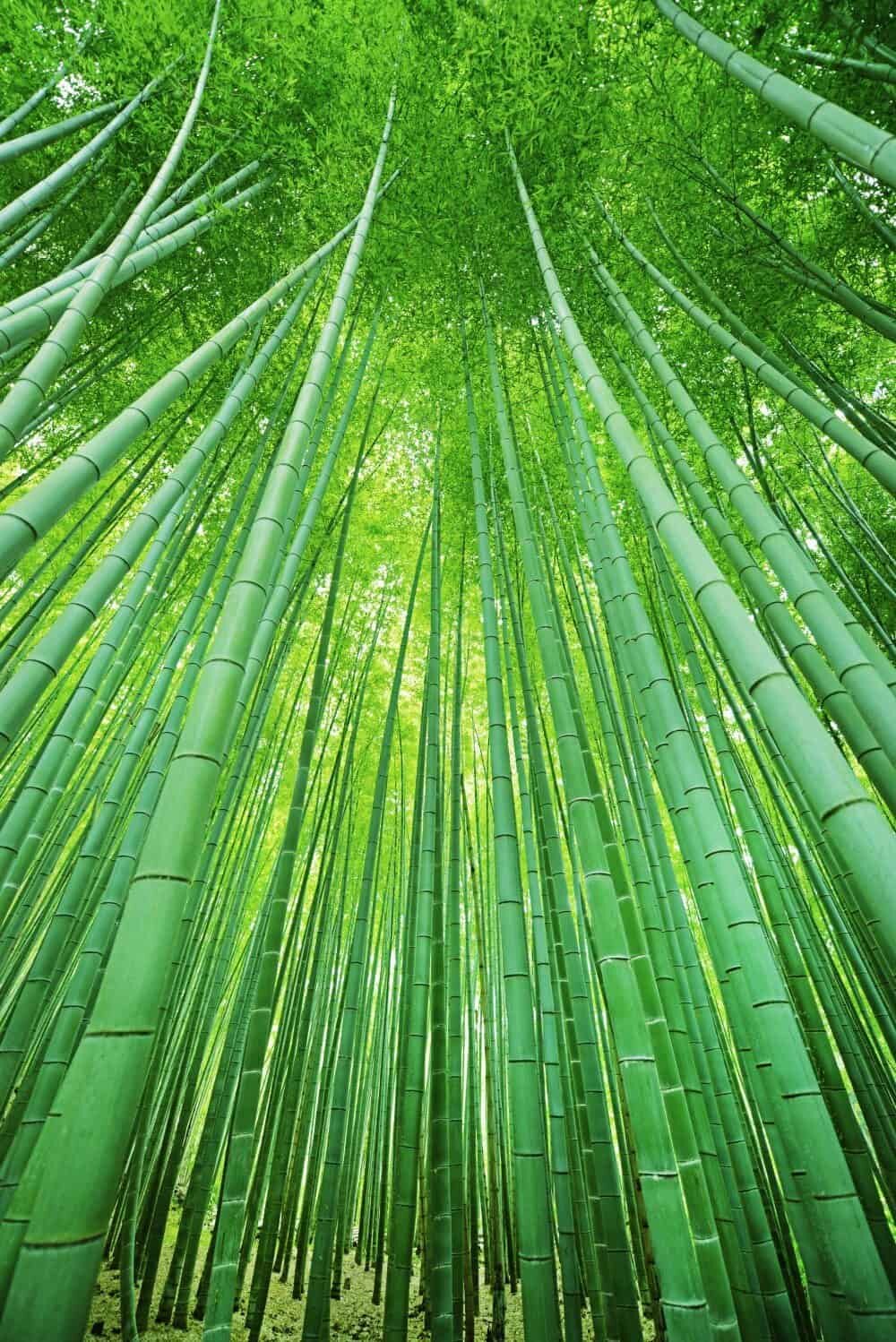 ---
2. Fushimi Inari Shrine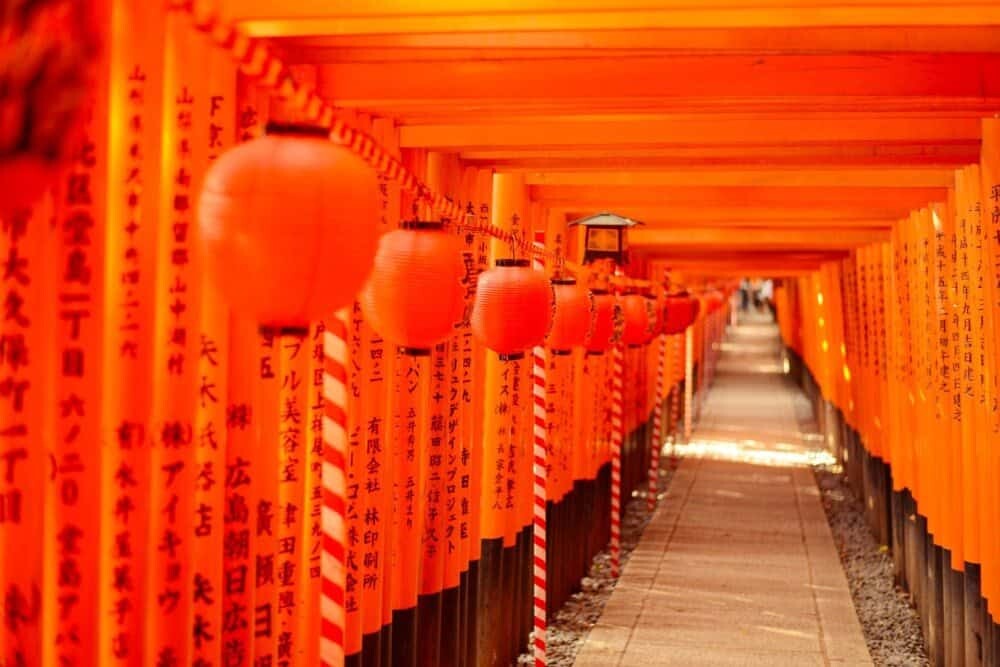 It was the ruby red Torii Gates that had me searching for this gem that lies on the sacred Mount Inari in southern Kyoto. While Fushimi Inari boasts an impressive Shinto Shrine at its entrance, the thousands of Torii Gates (donated by individuals and companies) are the major drawcard and are so striking it takes a moment to sink in that the gates just keep going.
You can hike the entire route of hillside trails that lead to a clearing with a great view over the city or just wander slowly in awe of this unique tunnel of colour. Along the way be sure to get another perspective by stepping outside the gates and view the snake like path of red as it weaves through the woods.
Getting here: Take either the JR Nara Line to Inari station or the Keihan Main Line to Fushimi Inari Station. Both are roughly 5-10mins from Kyoto.
Photo tip: If you're feeling creative, it can be fun to blur people as they are walking along the path, cross your fingers for a Japanese woman wearing traditional Kimono to really perfect the shot however your best chance of this happening is during the Gion Matsuri Festival in July each year. The result can turn a regular photo into a moving image that gives a real sense of place.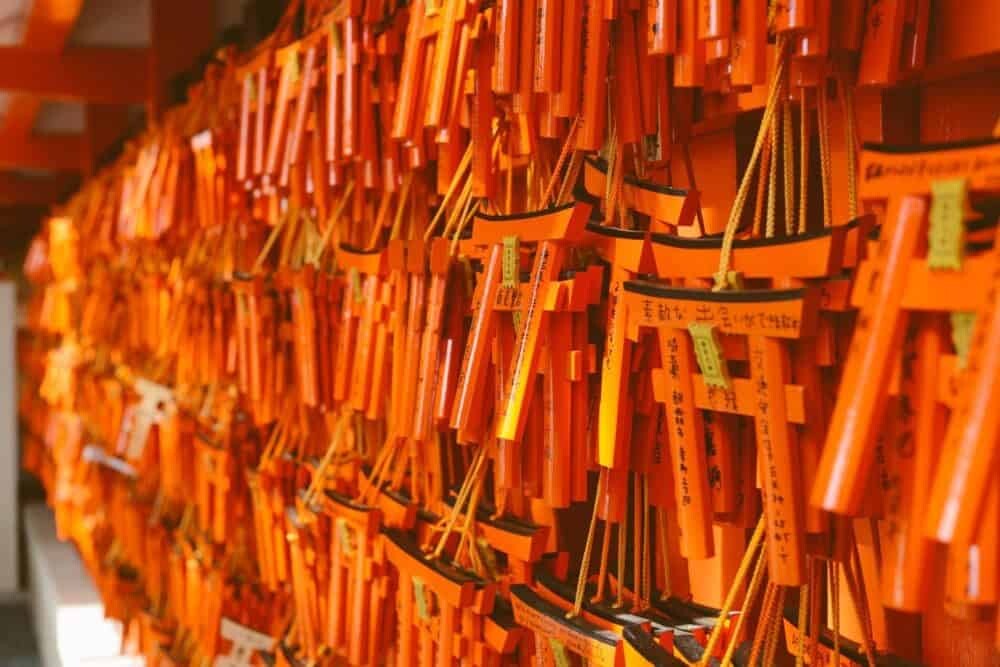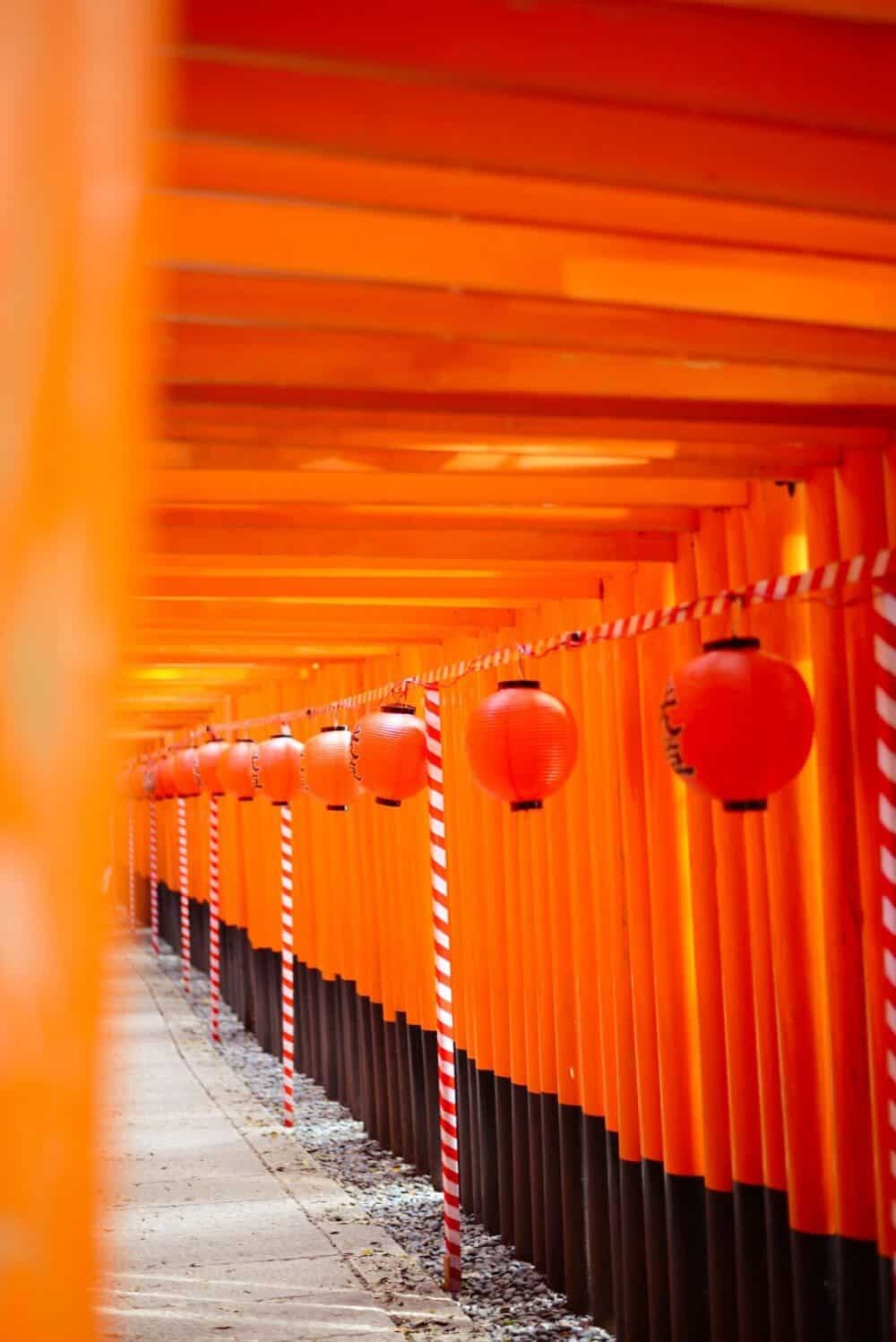 ---
3. Gion District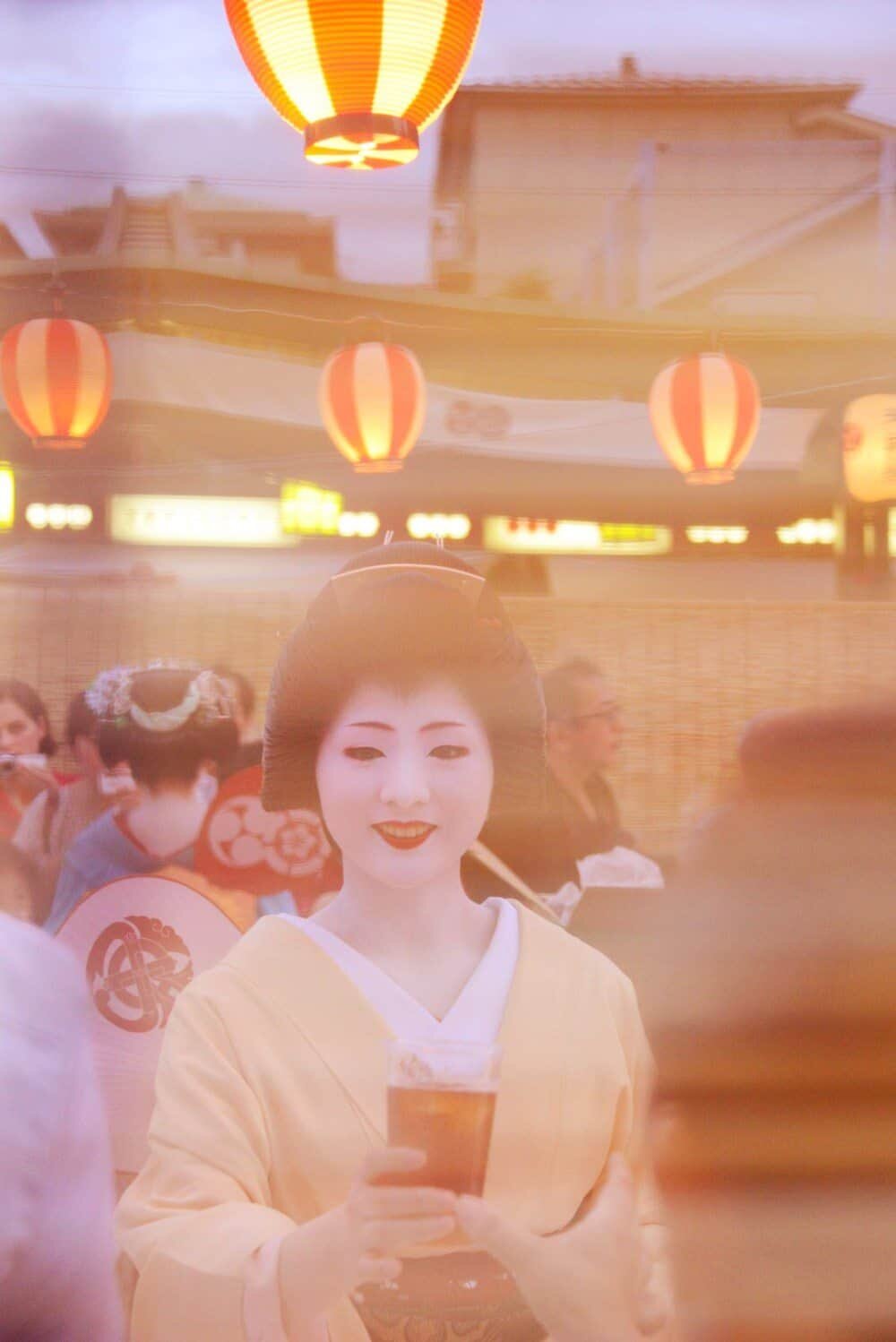 Known as the best place to see the beautiful Geishas, the Gion District is made up of traditional wooden machiya merchant houses which line streets such as Hanami-koji Street. It's worth visiting at various times of the day because the scene changes greatly once the lights begin to dimly showcase teahouses and gently reveal narrow alleyways. During the day it's bustling and alive with tourists but if you head towards Yasaka Shrine you'll break away from the crowds and get a great view back over Shijo Avenue, the main street of Gion.
My favourite place is the Shirakawa Area just to the north of Shijo Ave, it's a stunning little path that runs alongside Shirakawa Canal and takes you back a few centuries with gorgeous willow trees that look like giant bonsai, a small bamboo fence and wooden teahouses.
Getting here: Ask anyone in Kyoto and they can point you in the direction of Gion but if you're travelling by train look for the Gion Shijo Station on the Keihan Line.
Photo tip: Don't pester the Geishas by being their personal paparazzi, they don't appreciate it one little bit. Observe and keep your distance. For the best photo opportunities visit after dark and wander along Shirakawa Canal capturing the calm evening vibe. Also climbing the stairs to Yasaka Shrine at sunset will give you a great view over the city or at night it will allow you to play around with a slow shutter and blur the traffic below.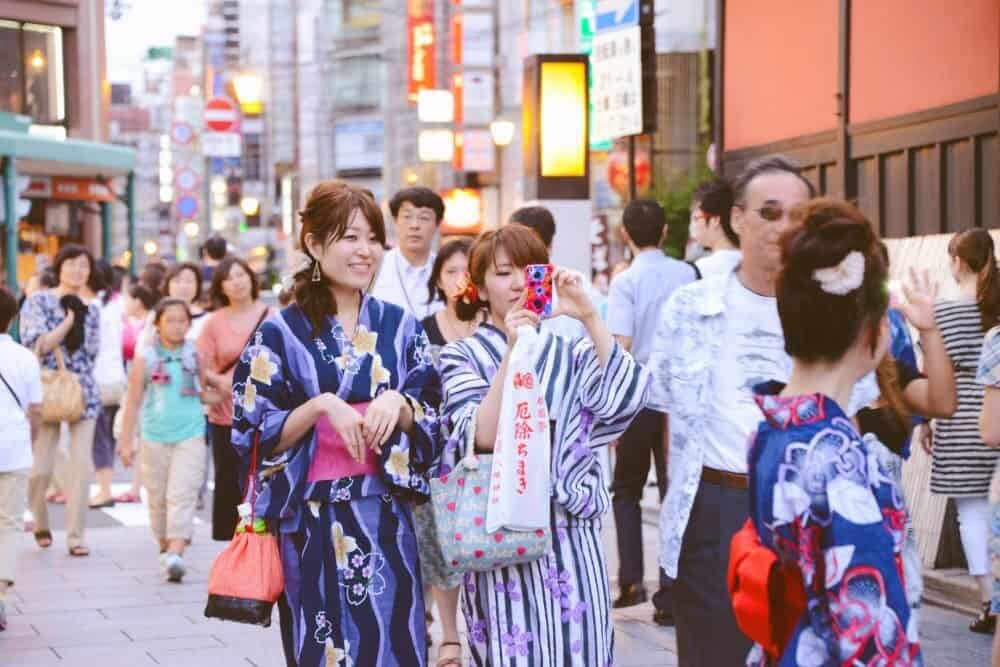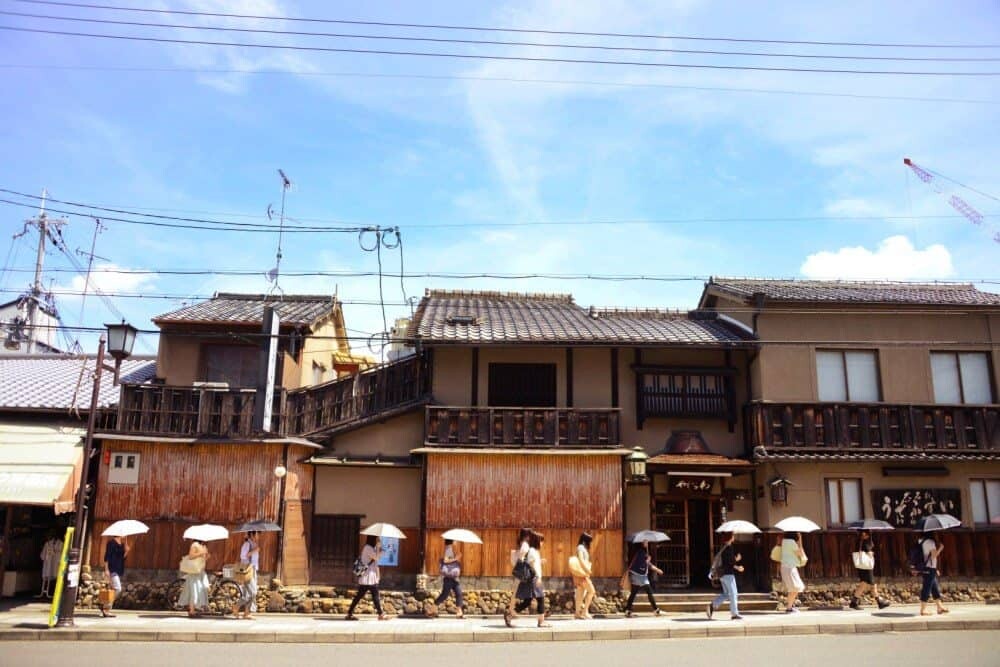 ---
4. Kiyomizudera + Higashiyama District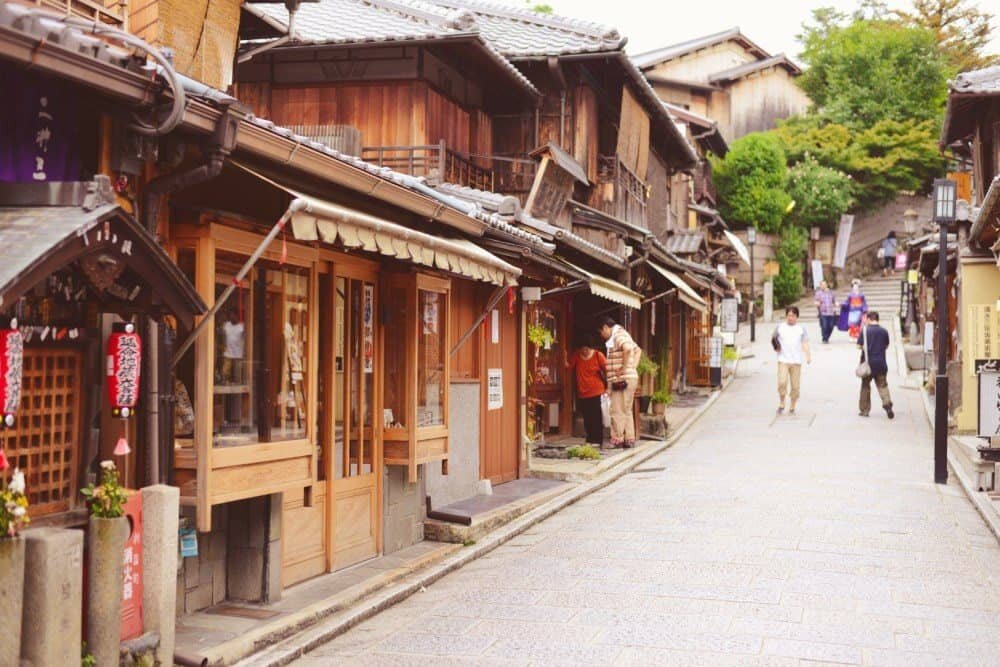 Quaint traditional streets dot the hillside on the way to Kiyomizudera. The Higashiyama District is so picture perfect that you can easily spend the entire day just wandering and photographing all the little details and hidden spots. You might get lucky and see Geishas walking through this area but mainly, the streets of Higashiyama are filled with local produce, restaurants and activity all leading the way to the "Pure Water Temple" Kiyomizudera. Nestled amongst cherry and maple trees, this orante wooden temple is listed on the UNESCO world heritage list and it only takes one visit to see why. The main hall and various temple buildings are all beautiful however I was personally taken by the temple grounds that feature around 200 small stone statues of Jizo, the protector of children and travellers. The little statues are clothed in small apron like dresses making them extra cute!
Getting here: I recommend walking here from Gion to really get the full experience of the Higashiyama District and there are a few temples to visit along the way. Alternatively you can catch buses 100 or 206 from Kyoto Station and jump off at Gojo-zaka or Kiyomizu-michi bus stops.
Photo tip: Go through Kiyomizudera and photograph it from the temple grounds so you have the city of Kyoto in the background and can showcase the immense wooden structure clinging to the hillside. Keep an eye out for the little Jizo statues, they are adorable.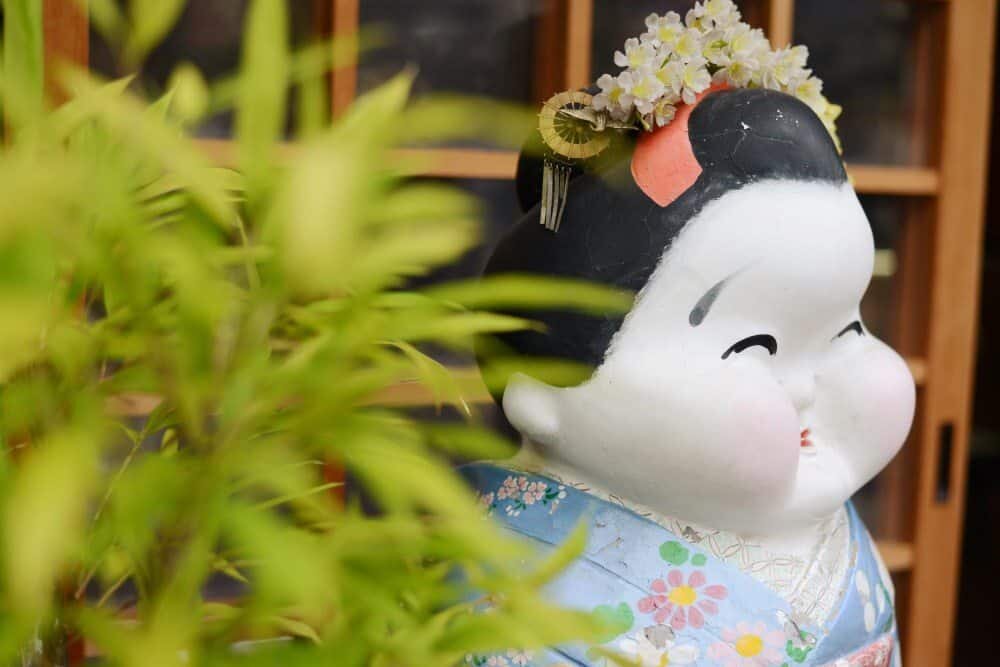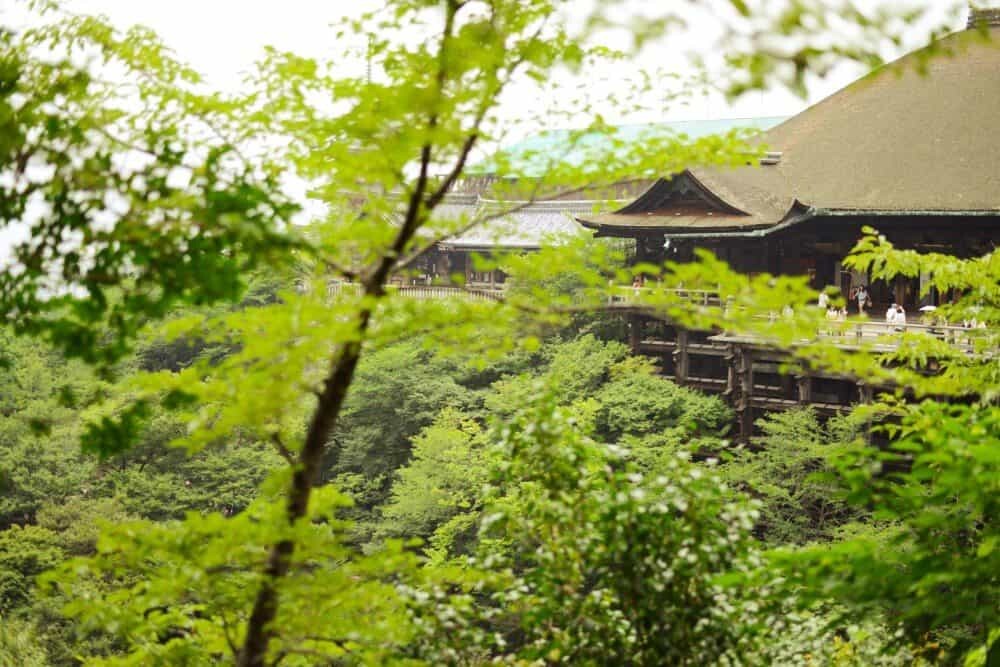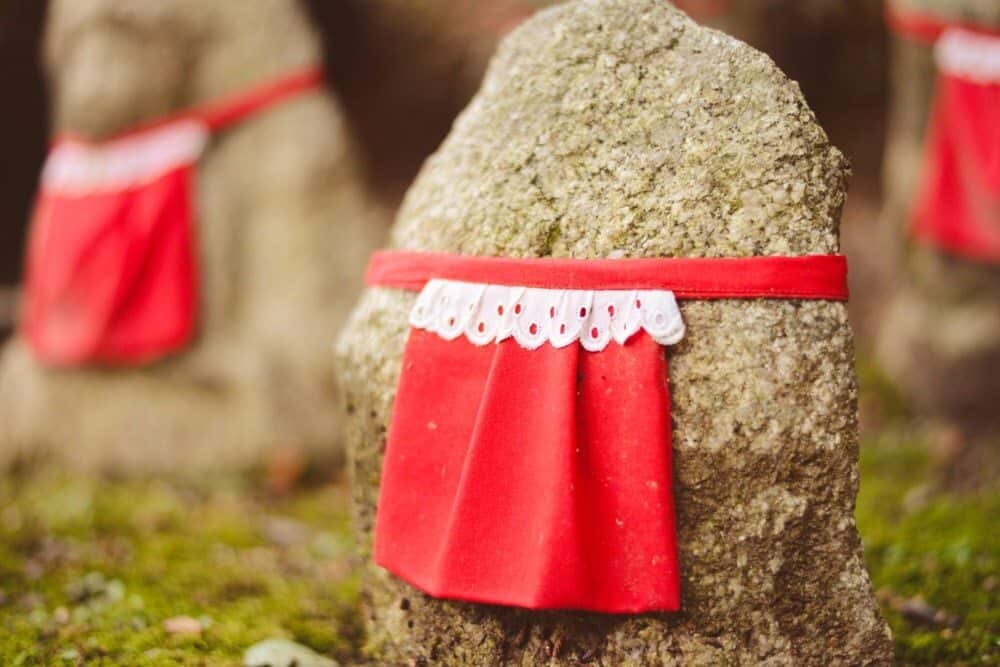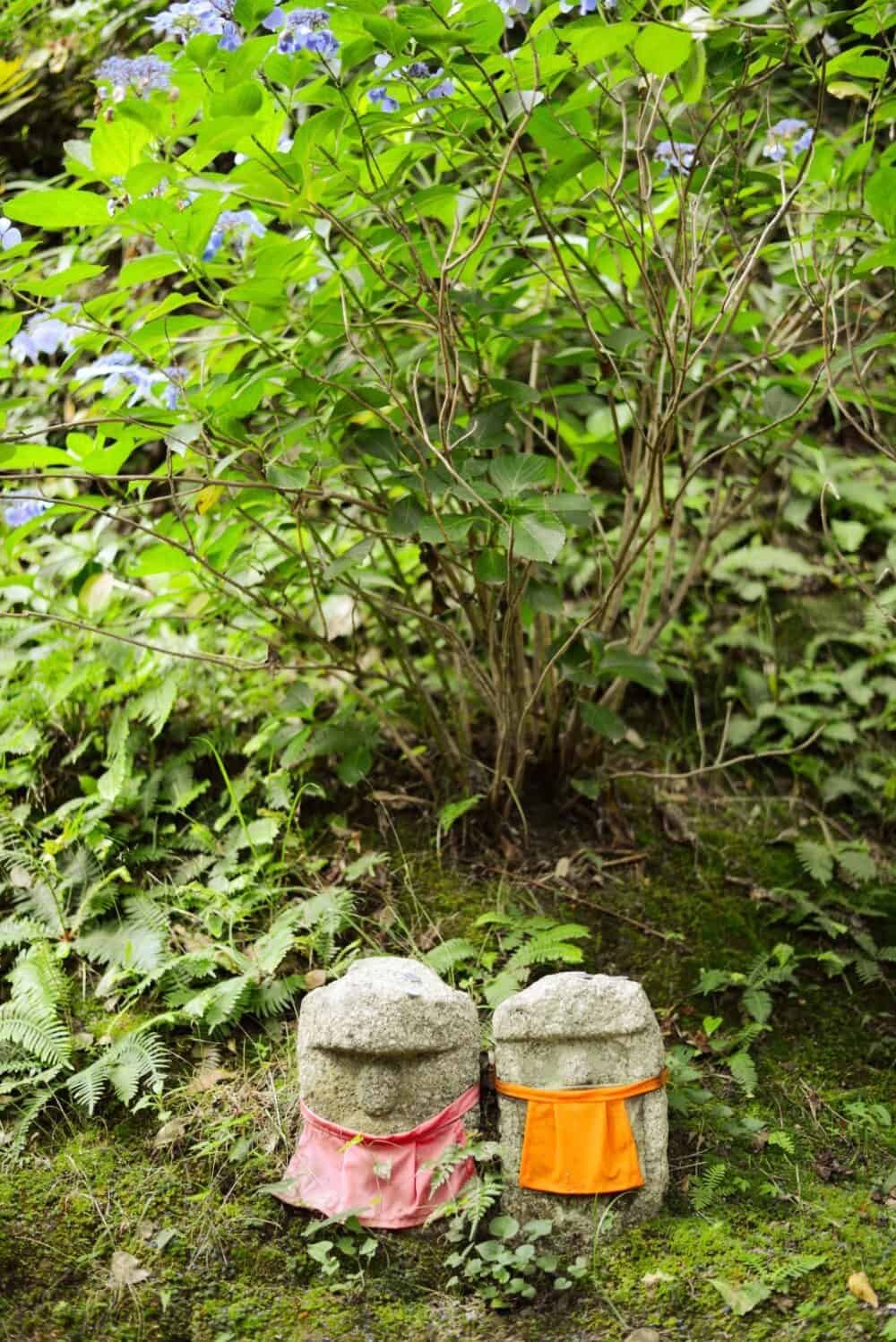 ---
5. Nishiki Market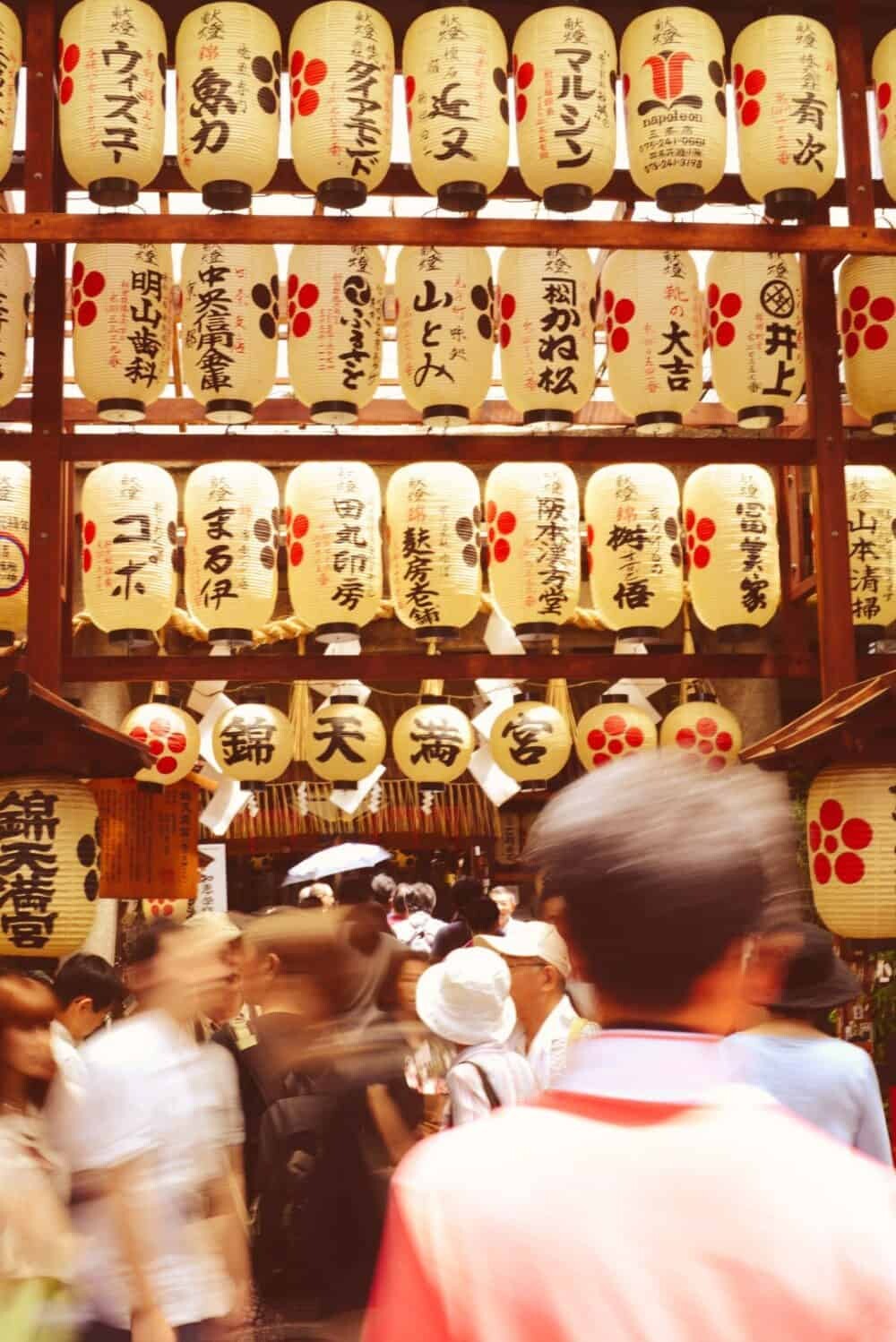 The smells, the culture, tastes and colours, it's all under the roof of Nishiki Market, fondly dubbed 'Kyoto's Kitchen'. Here your eyes will be opened to the world of Japanese cuisine with sweet Octopus skewers, soy ice cream and fish of all sorts on display ready for munching.
There is such a buzz in the air as you wander through the market and while there are hundreds of people, take a few pit stops at the various little stalls and sample something weirdly wonderful. The market is a great place for photographing details from the food through to the signage with Japanese characters.
Getting here: Nishiki Market is one block north of Shijo Street and runs parallel for five blocks west from Teramachi Shopping Arcade, also worth a peek for its oodles of arcade games!
Photo tip: While the food is distracting, keep an eye out for the stall holders that sit patiently waiting for people to sample their products. They are great photography subjects and in the middle of all the chaos a calm face can be a great contrast.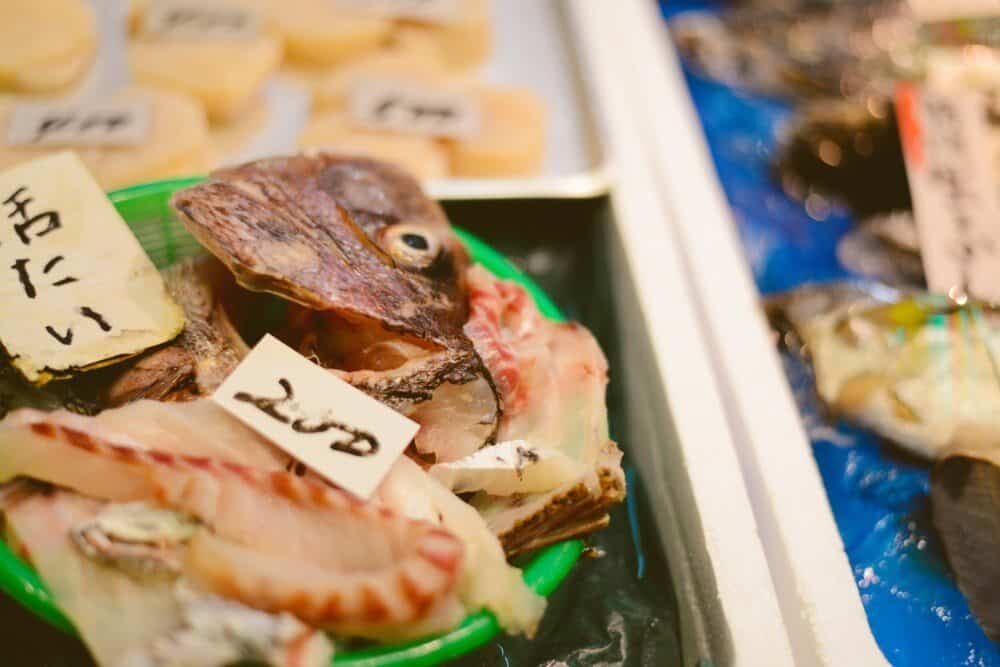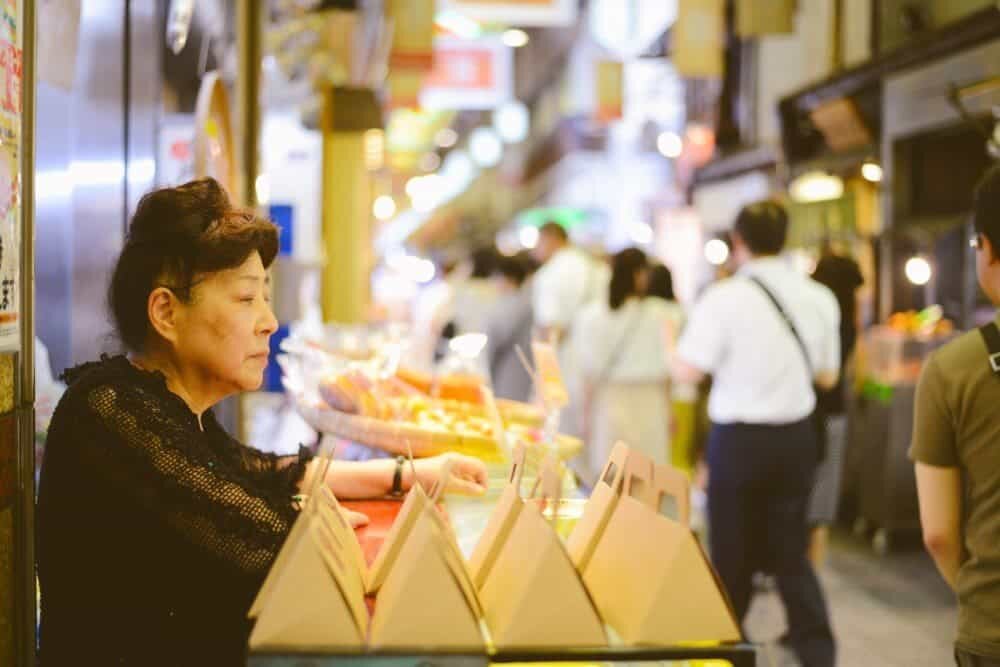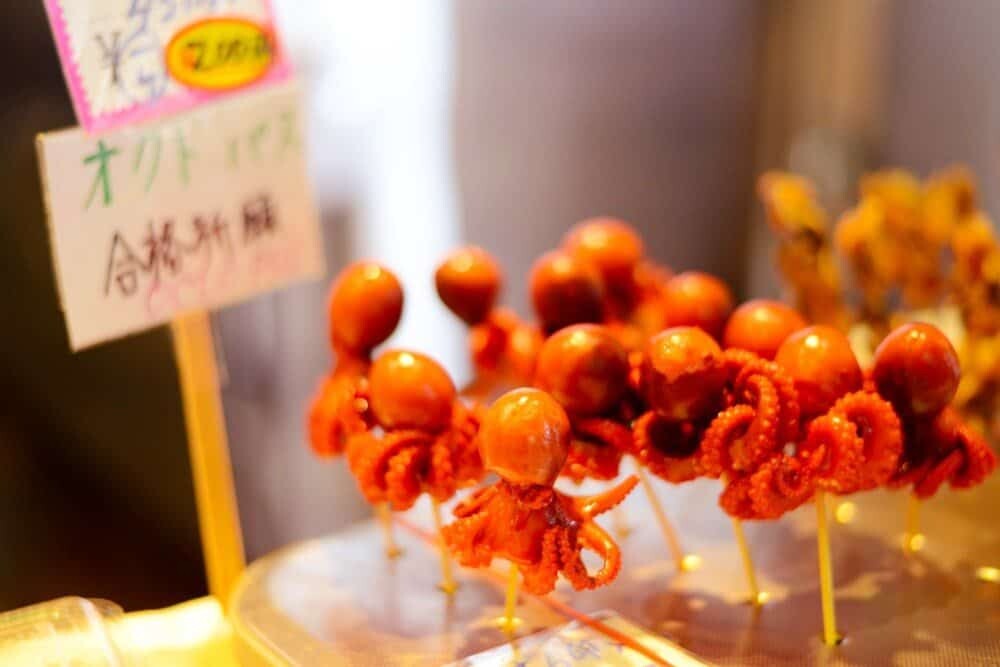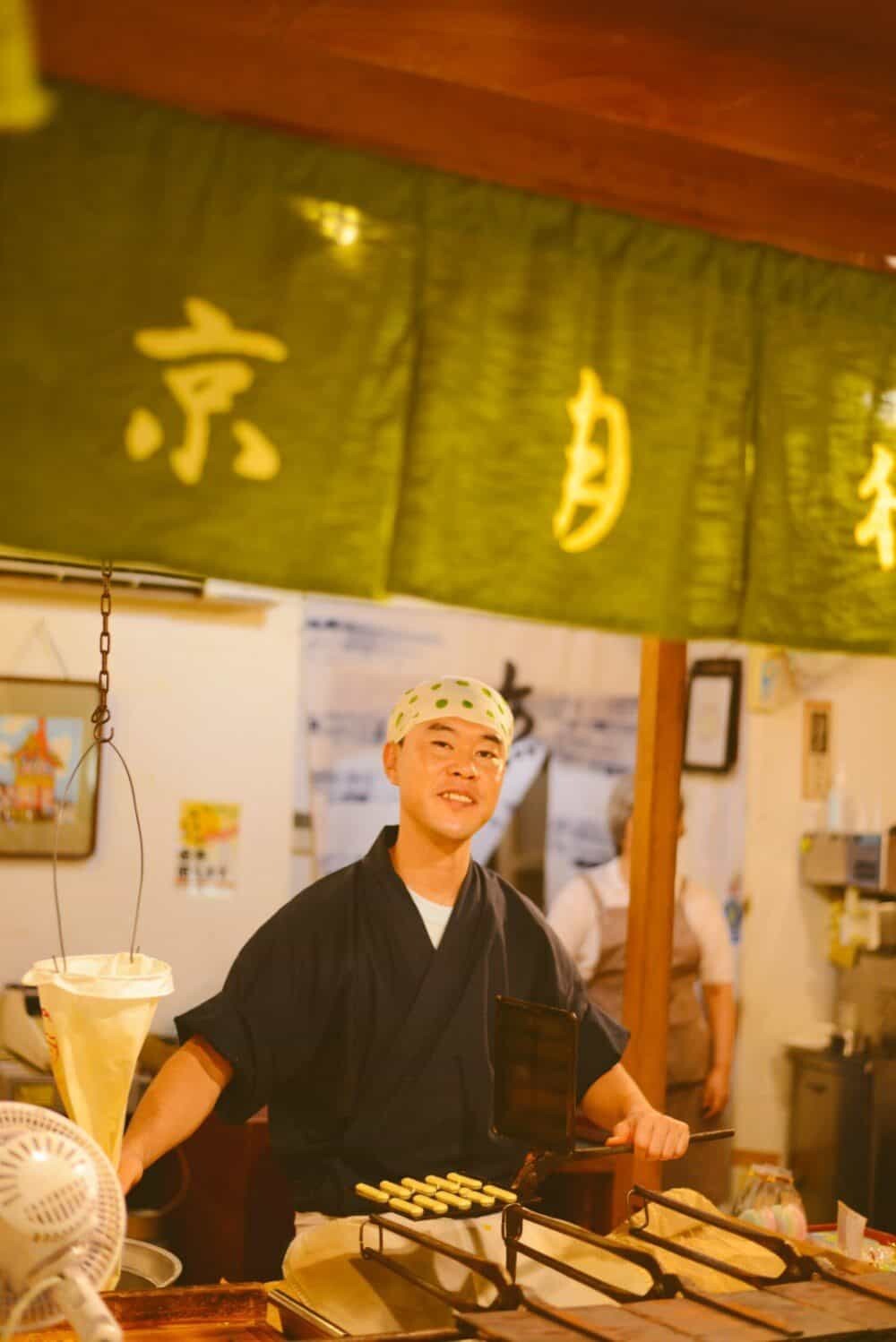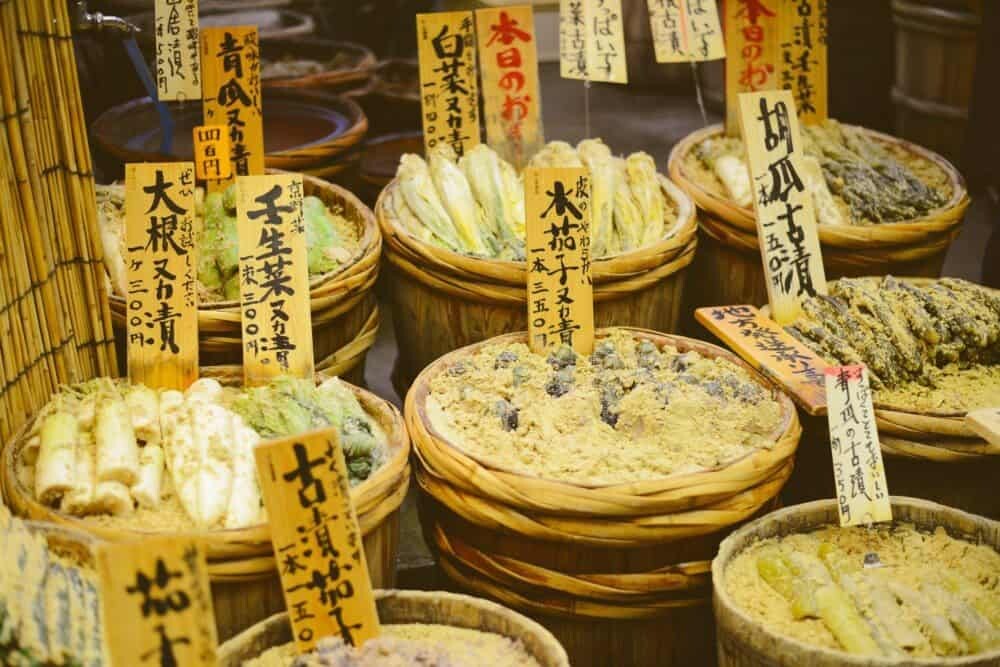 ---
If you've been to Kyoto and have some favourite photo locations of your own let me know in the comments below or share them via Instagram @the_wanderinglens using the hashtag #thewanderinglens
And for the pinners…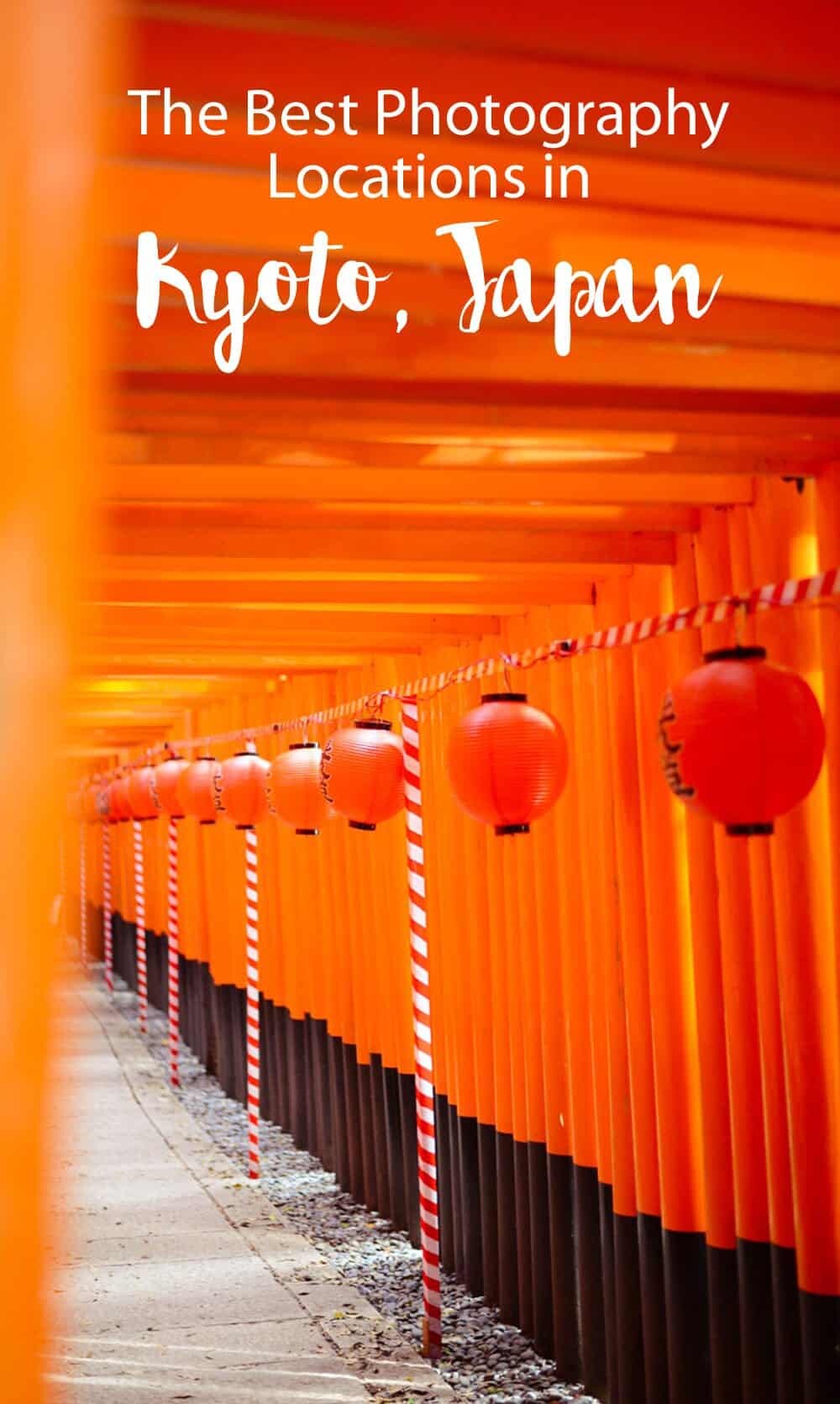 Happy travels! x

Photographer
at
The Wandering Lens
Hello! I'm the founder and photographer behind The Wandering Lens. You won't find me in one place for too long as I have a slight addiction to travel. I prefer wearing flippers to heels, chocolate to gourmet meals and love a good road trip with plenty of photo stops.
With 10+yrs experience as a professional travel and landscape photographer, all advice found on this site is from my personal experience on the road.

Latest posts by Lisa Michele Burns (see all)