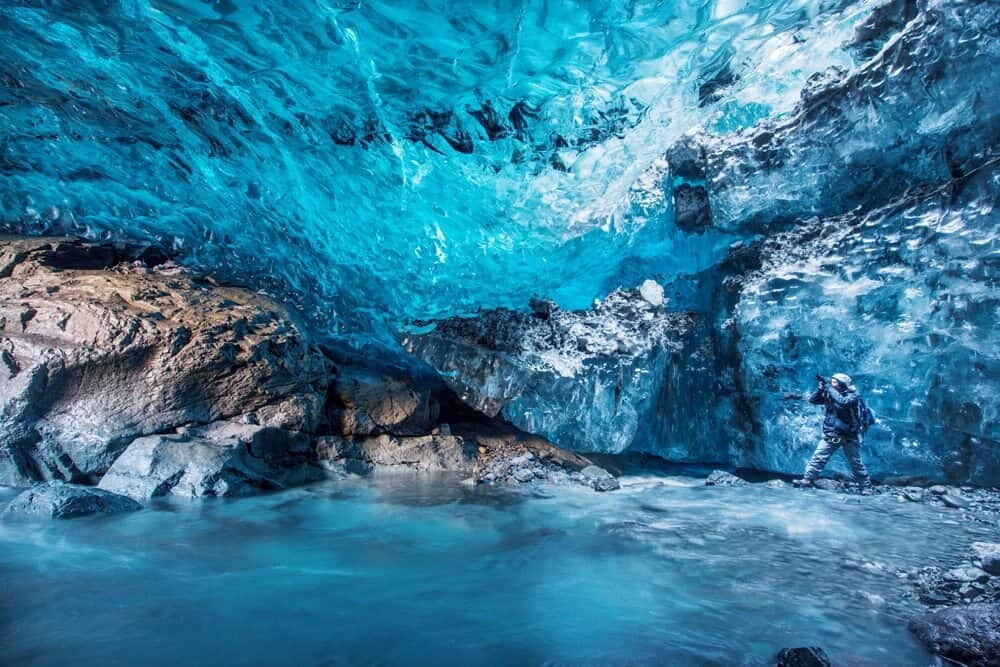 Iceland Ice Caves –
Ice Caving in Vatnajökull Glacier, Iceland
Standing beneath a ceiling of ice patterned like bubble wrap as a glacial waterfall flowed past my feet, I was in awe of nature. Iceland ice caves are like entering another realm, a frozen, beautiful and photogenic world.
Arriving in Iceland I had a list of four things I really wanted to see. The Silfra fissure, aurora, waterfalls and an ice cave. Exploring inside a glacier looked like such an adventure and I figured there are few better places than Vatnajökull, Europe's largest glacier.
With a week of warmer than usual weather, my chances of exploring an ice cave seemed to be diminishing by the day as the season looked to be ending just before my reserved tour date.
Expecting I had lucked out, I called Glacier Adventures the day before my tour just to triple check the season had ended but, to my complete surprise…it hadn't. We were good to go after a day of rain then a few days of sunshine had completely flushed then solidified the cave again.
Gearing up with our shoe spikes, harness and of course my cameras and tripod, we headed off for a 50minute hike to the entrance of Waterfall Cave within the mighty Vatnajökull Glacier.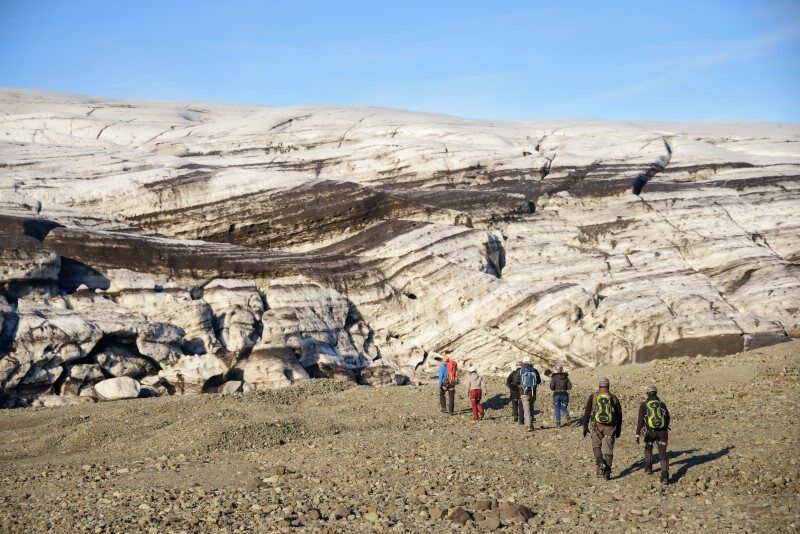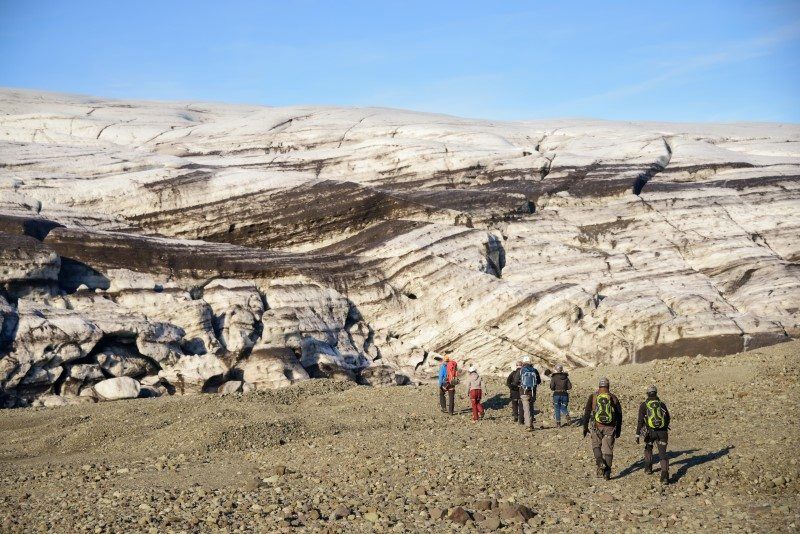 Ice Caving in Iceland –
Vatnajökull

Glacier

With a surface area of 8,100km2 and an average thickness of 400m, the glacier has a varied landscape of mountains, valleys and even volcanoes covered in ice. At the southern end is the majestic Jokulsarlon Ice Lagoon where giant icebergs float out to sea. It's also where you begin the ice cave adventure.

Waterfall Ice Cave is actually reformed every year with the glacier retreating on average 100m in warmer months and then growing 10m over the winter. A glacial stream from a mountain on the edge of the glacier then runs through, flushing out the ice in its path and recreating the magical cavern formation anew.

After using our harnesses to get to the top entrance of the cave, we waited while our guide Vésteinn went ahead to check the stability and safety of the structure. Getting the thumbs up, one by one we climbed down beside giant walls of ice with colour variations that showed the fresh layer on top and ice that's thousands of years old at the base.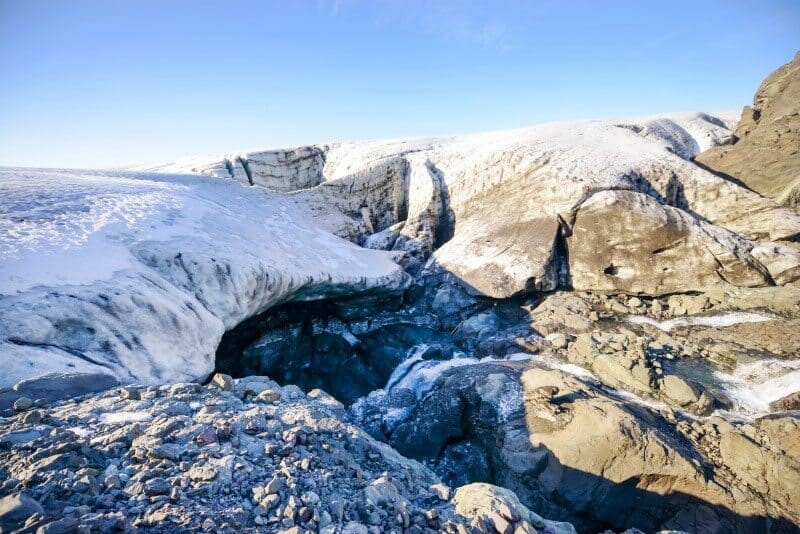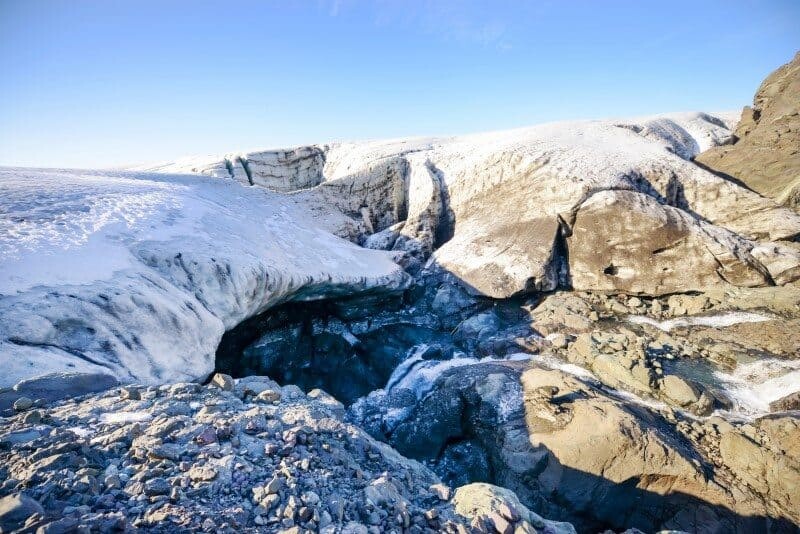 From the outside the cave isn't visible, you can see there's a hole in the glacier but it's impossible to predict just how incredible the and deep interior is.
Having entered backwards to safely navigate the ice chunks on the way down into the cave, I turned to witness a scene I never imagined possible.
The sound of glacial water rolling over ice and pebbles was the perfect soundtrack for what I can only describe as what it must feel like to stand inside a diamond. Sparkling walls, a ceiling with frozen ice bubbles and a shimmering light shining from the small gap where we entered.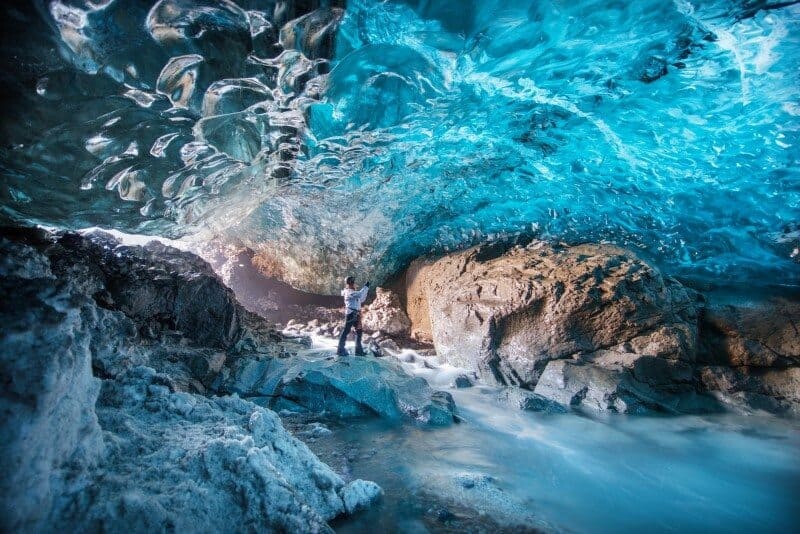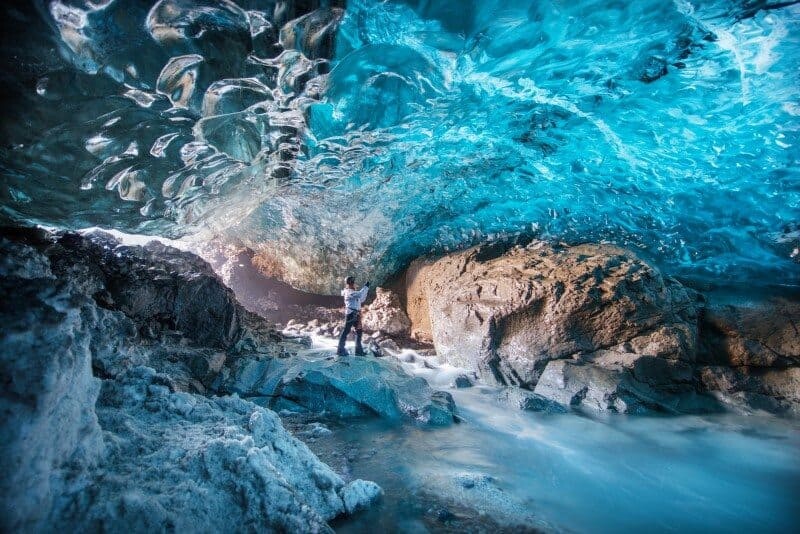 For the first five minutes I'll admit to being a little stunned by the landscape. I stood in awe of what nature can create as droplets of water fell on my helmet from the ice above.
Of course, once the initial jaw opening shock passed, I snapped into photographer mode and couldn't stop clicking. If you find yourself inside an ice cave I highly recommend taking a tripod because the low light conditions make it difficult to take a sharp photo. Also it's essential to have a wide angle lens so you can capture as much of the scene as possible.
Photo Settings:
I opted for long exposures to create motion with the waterfall and highlight all the colours and patterns of the caves walls.
Aperture f/13
ISO 100
Exposure: 3 seconds
Take a peek through the images from my adventure inside Vatnajokull Glacier…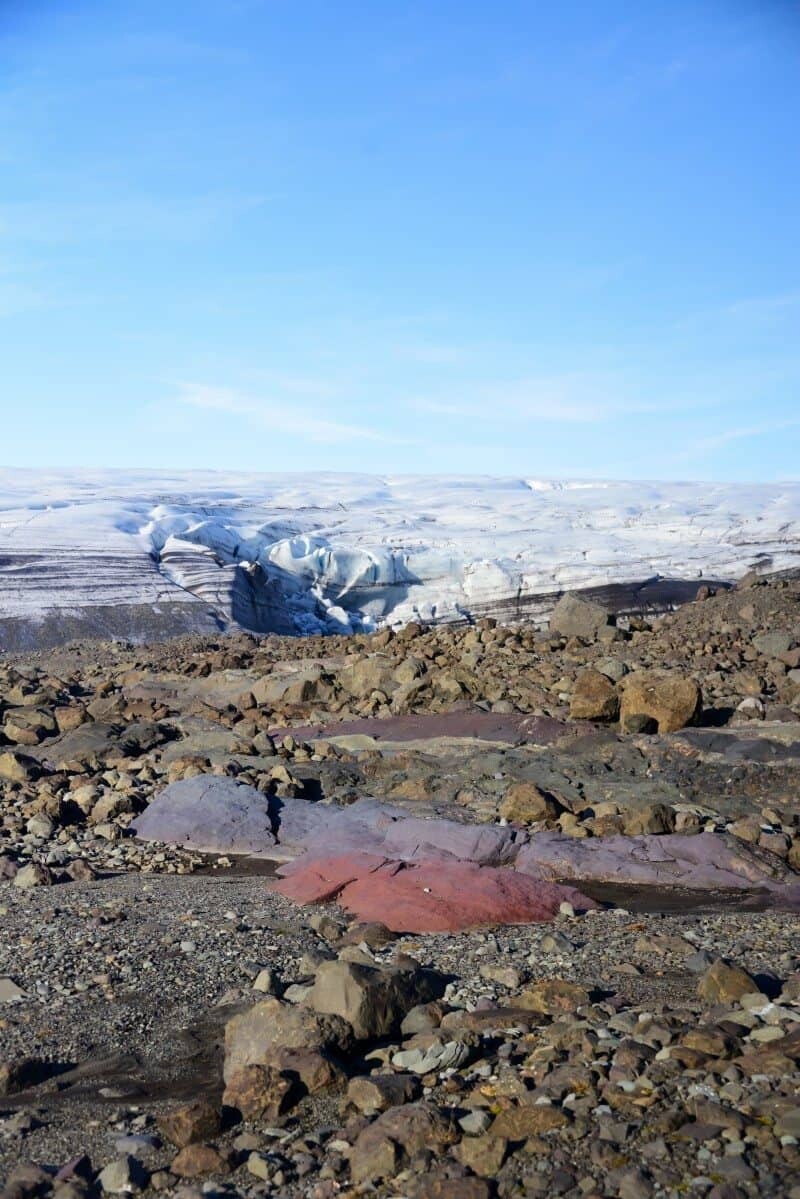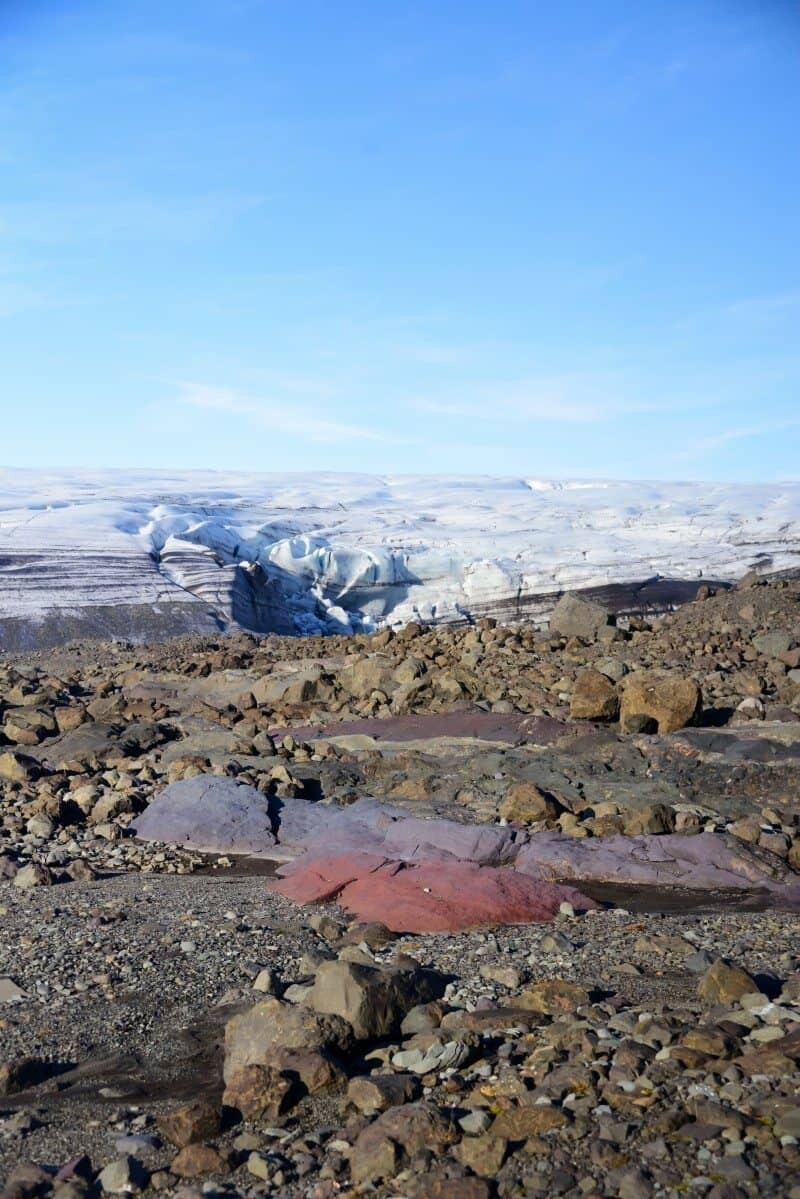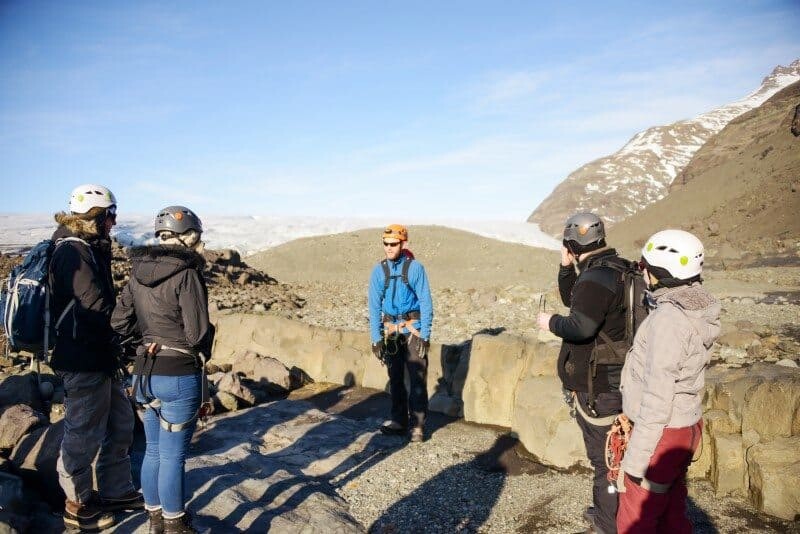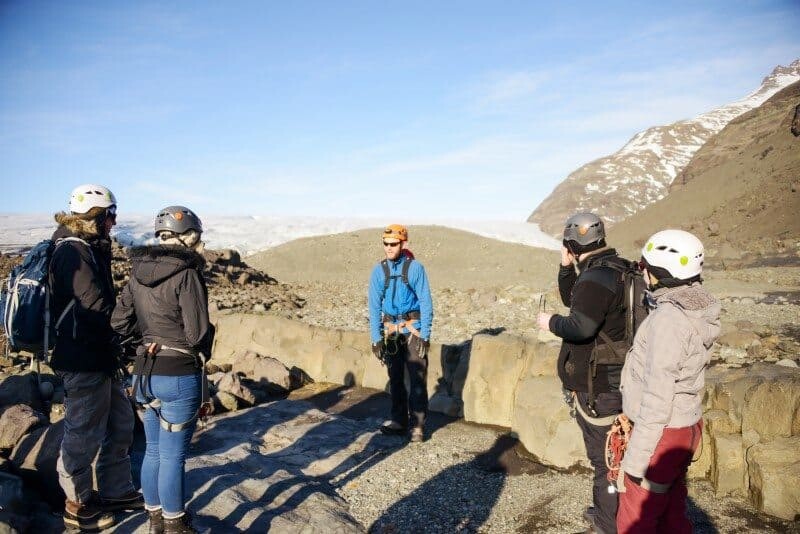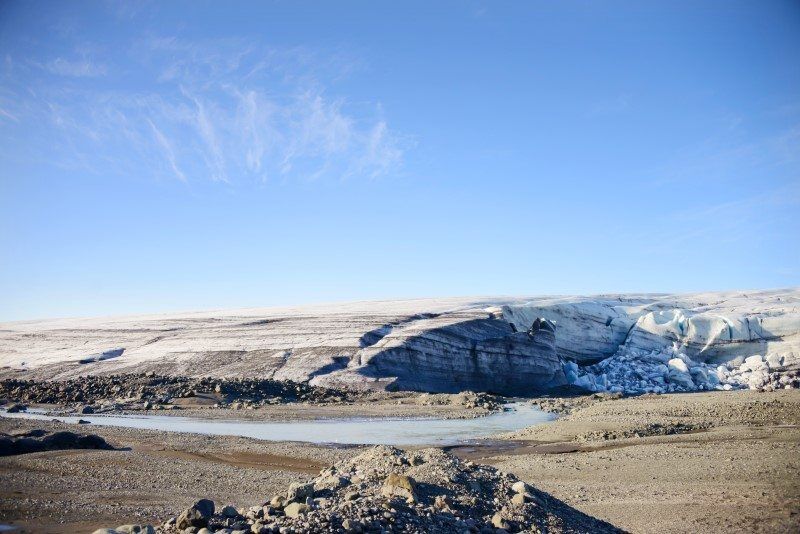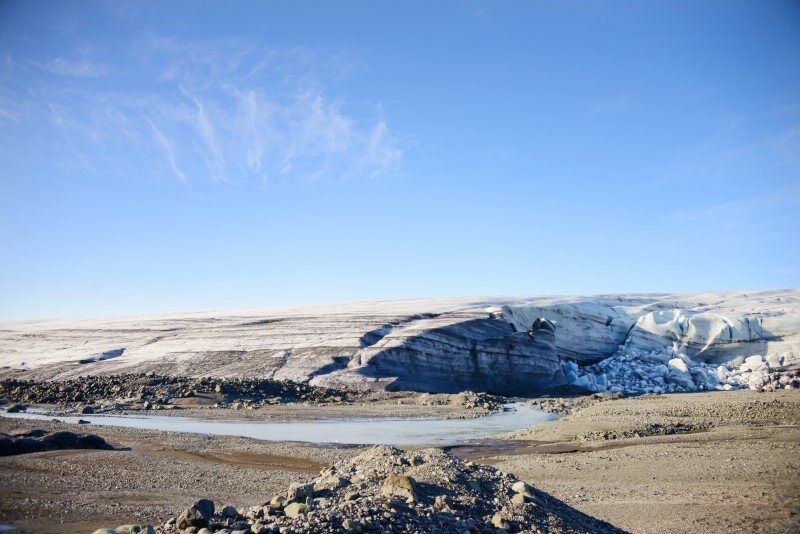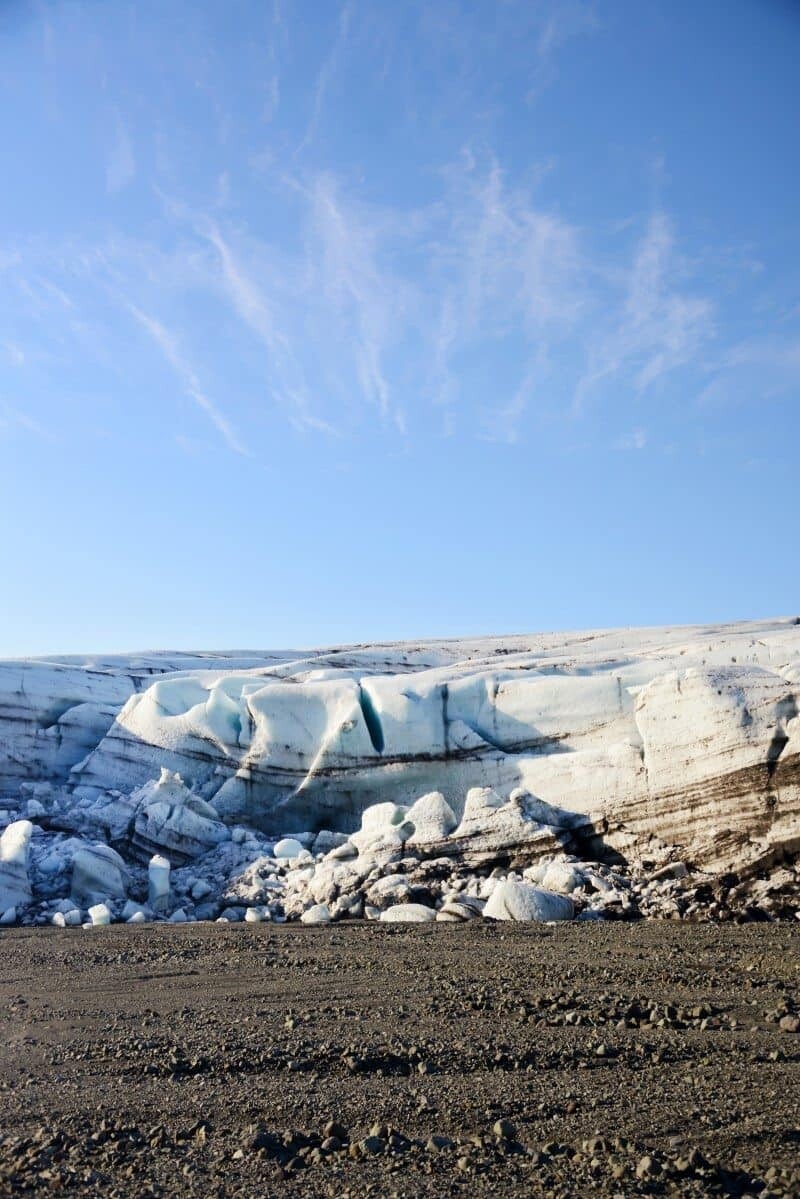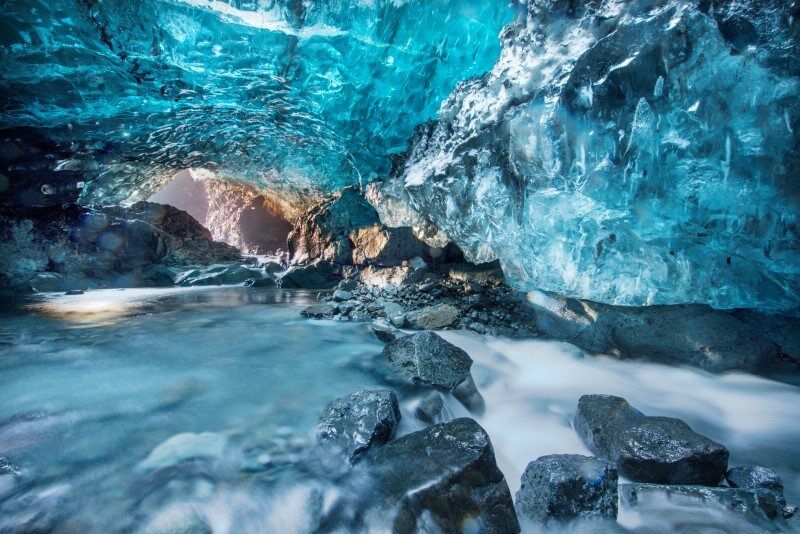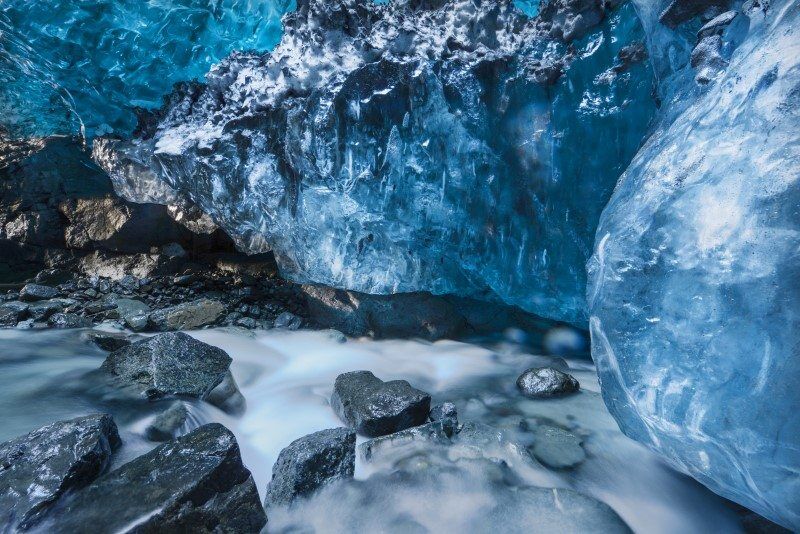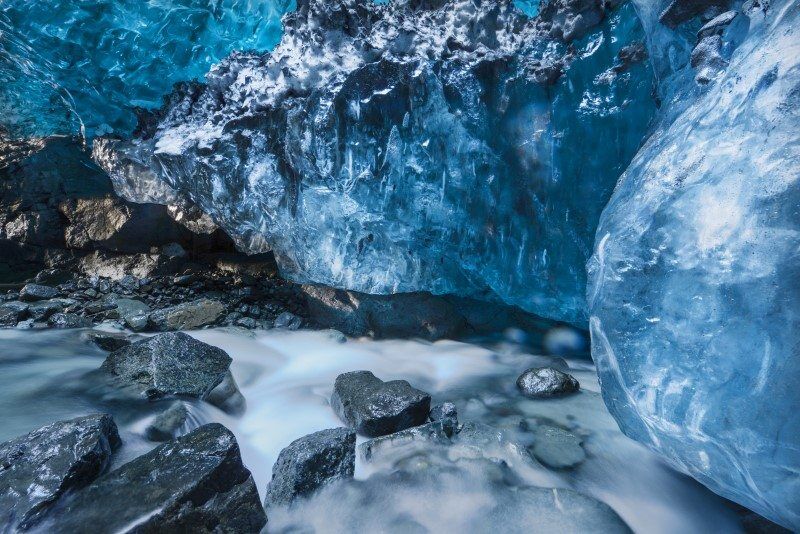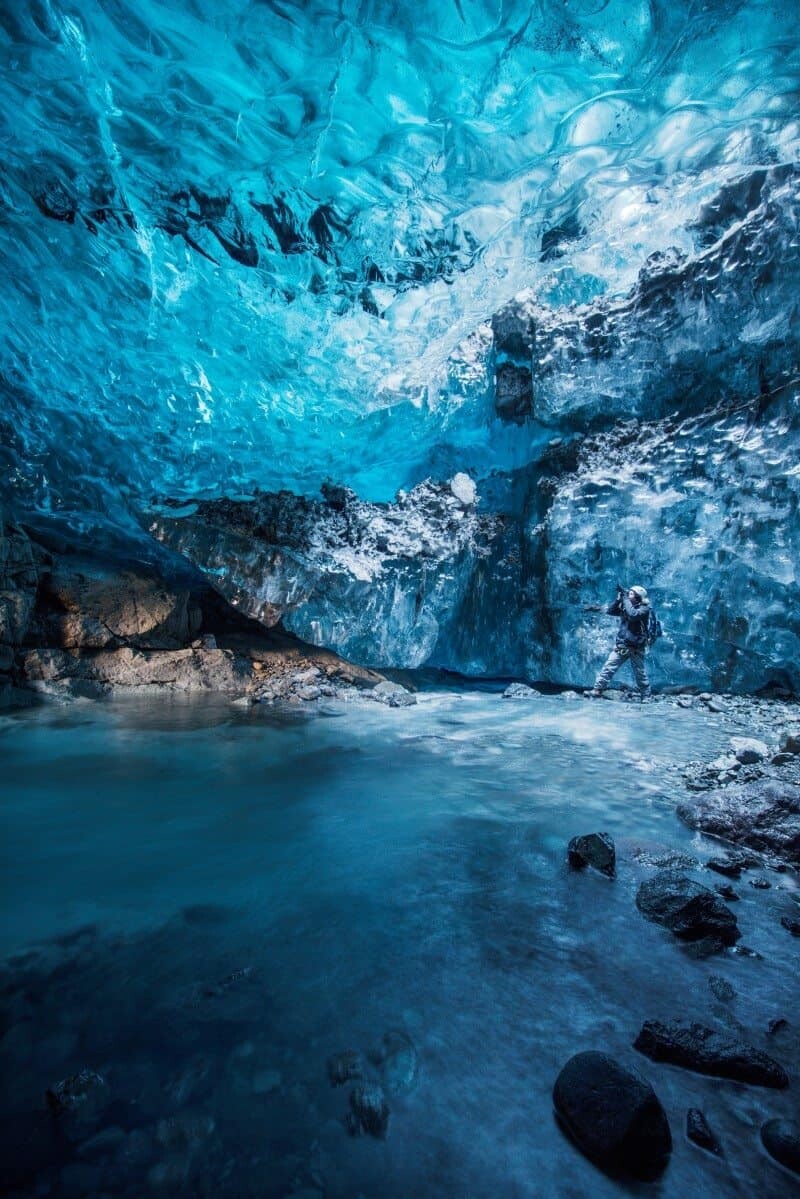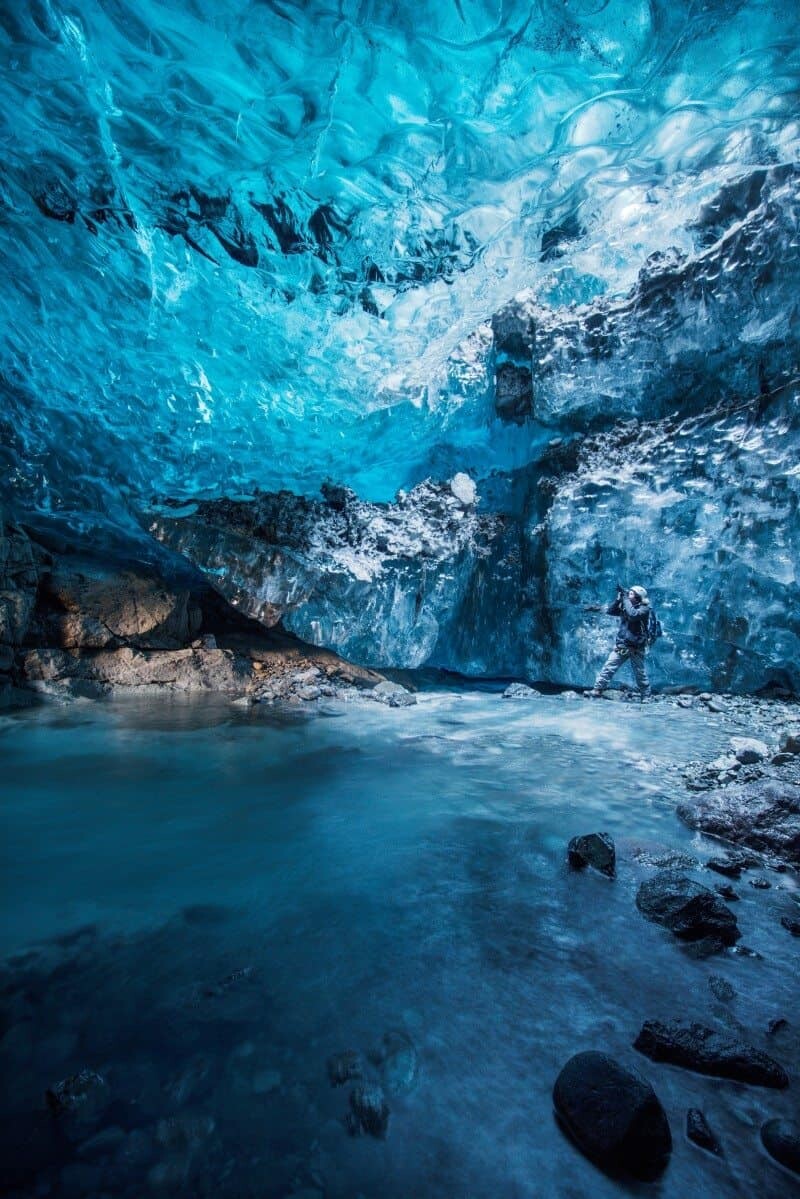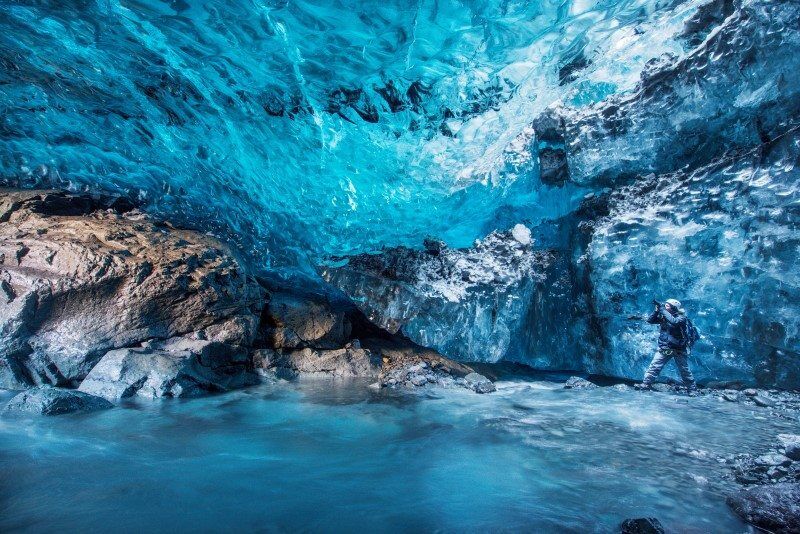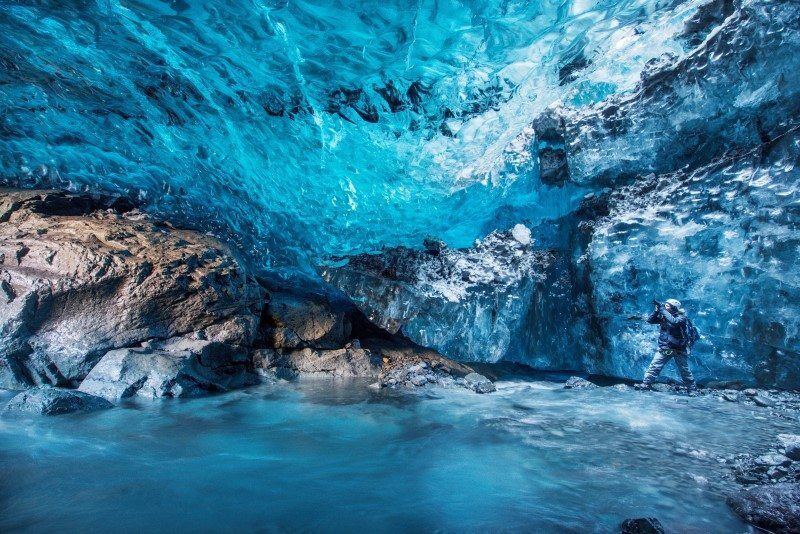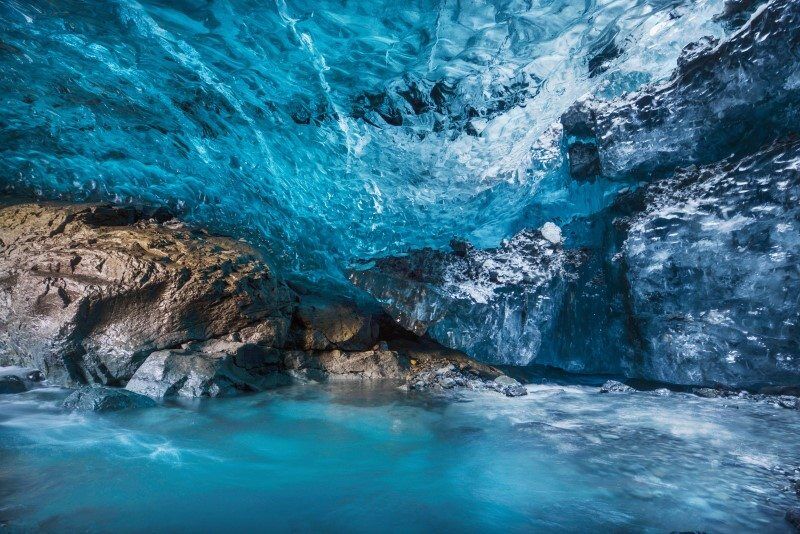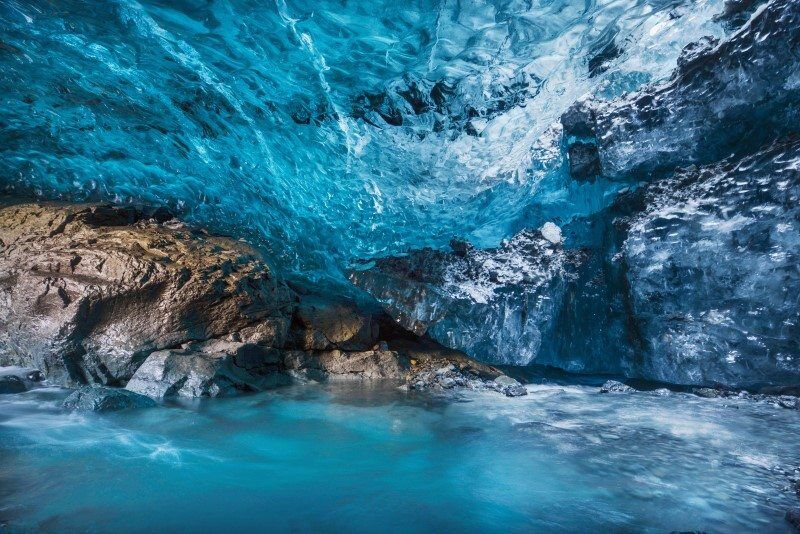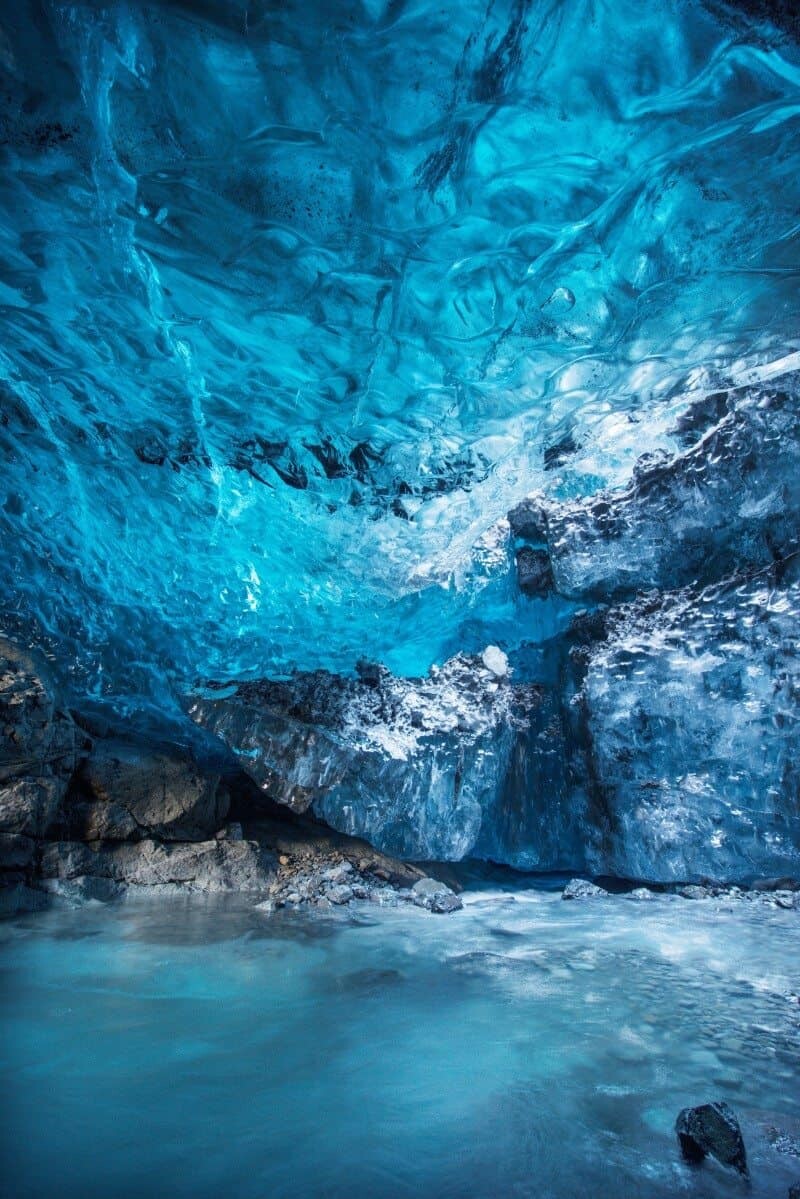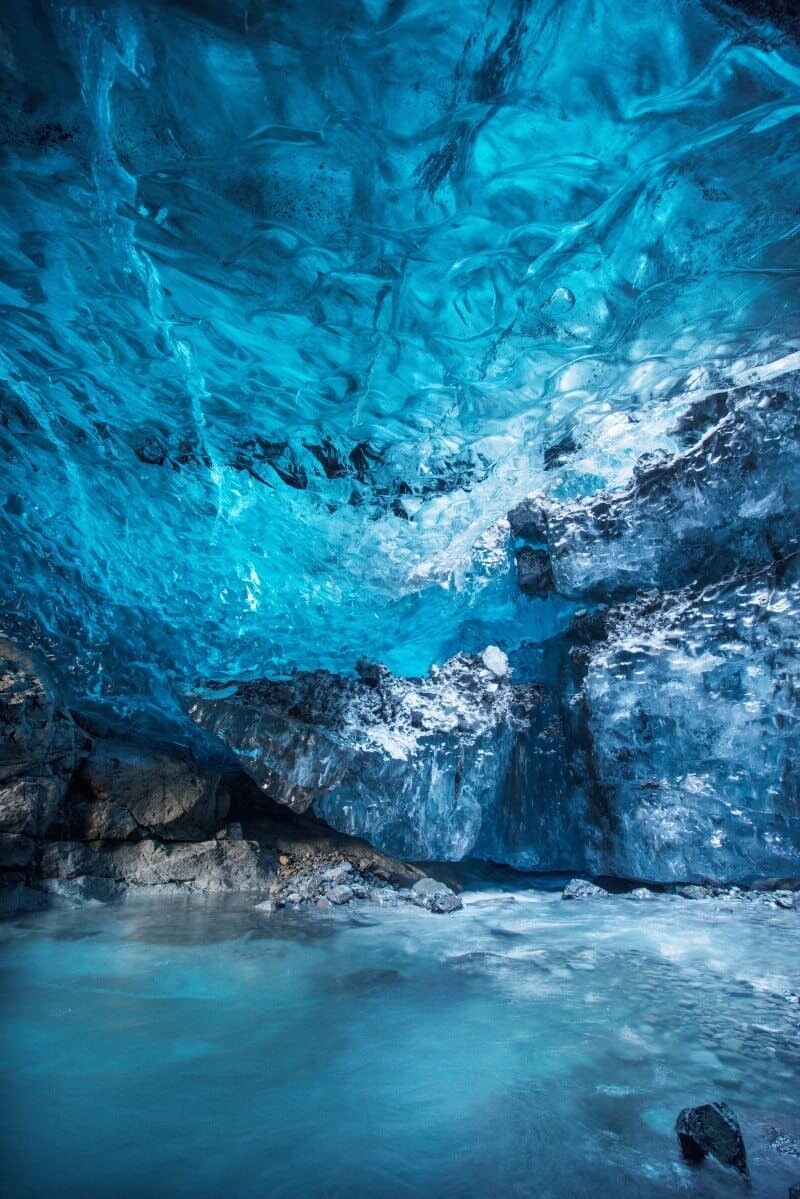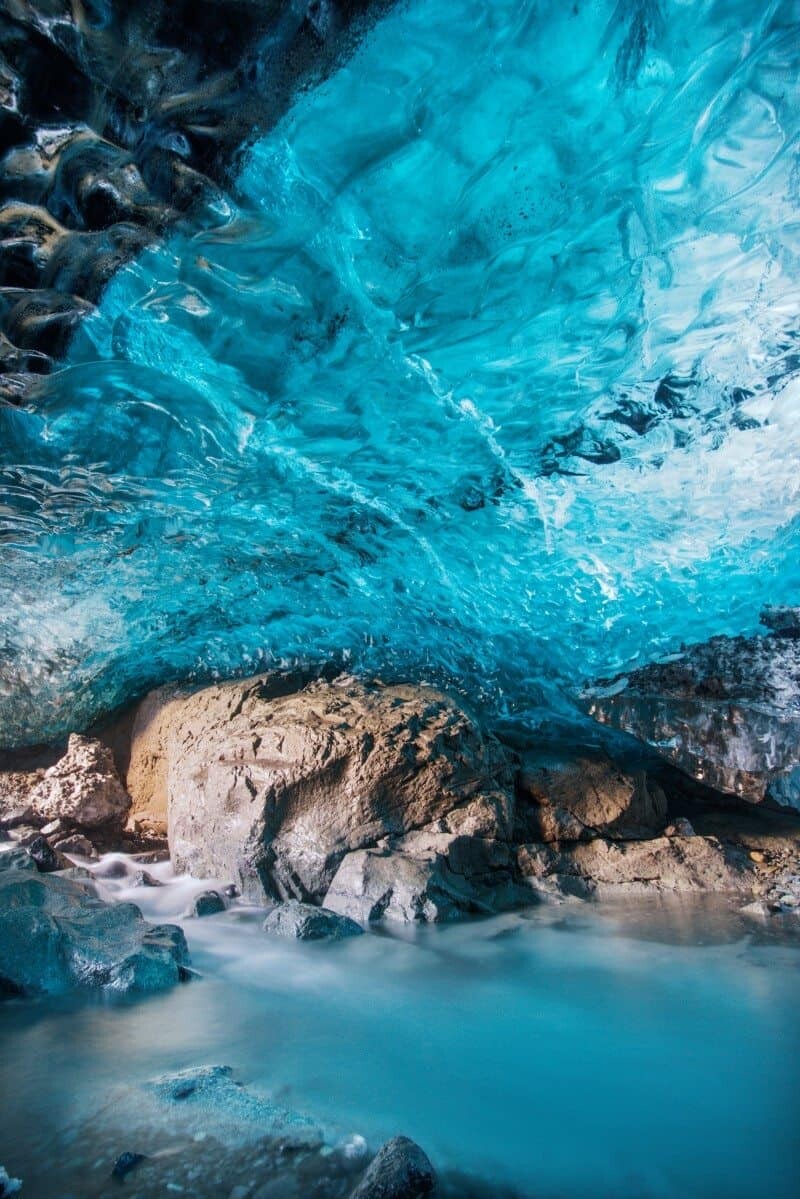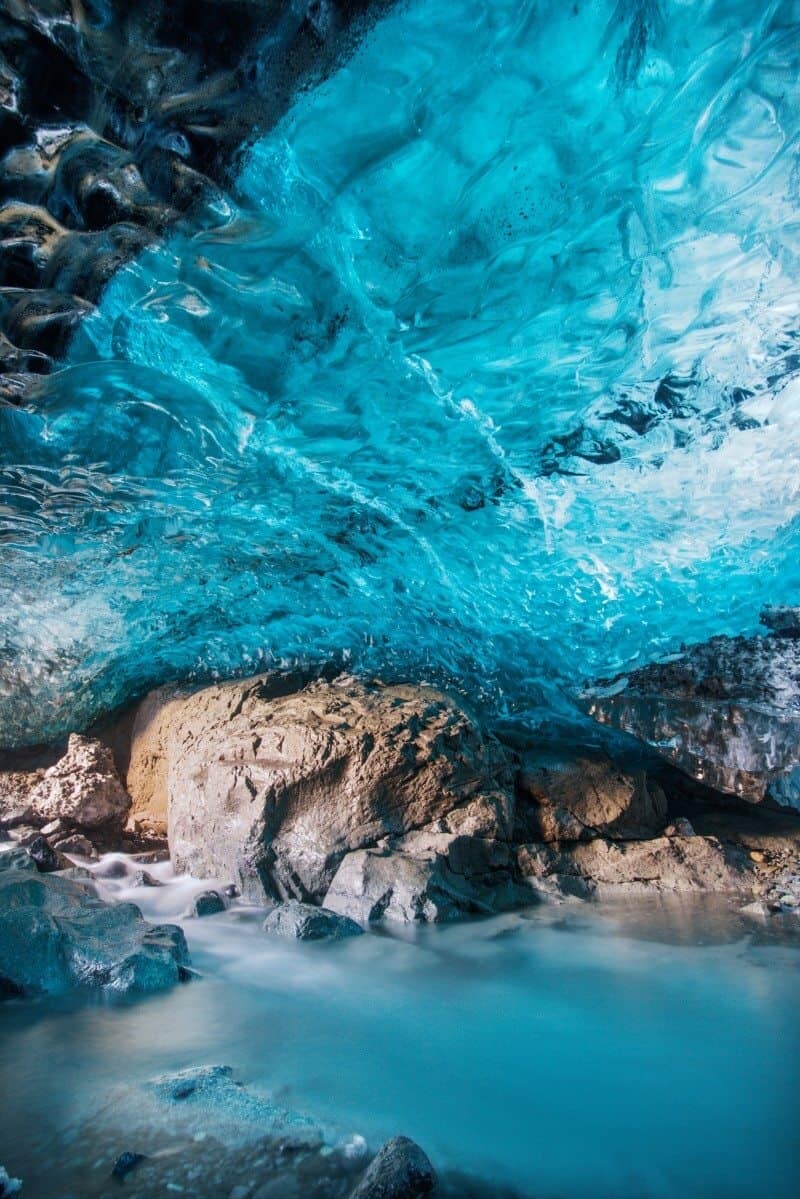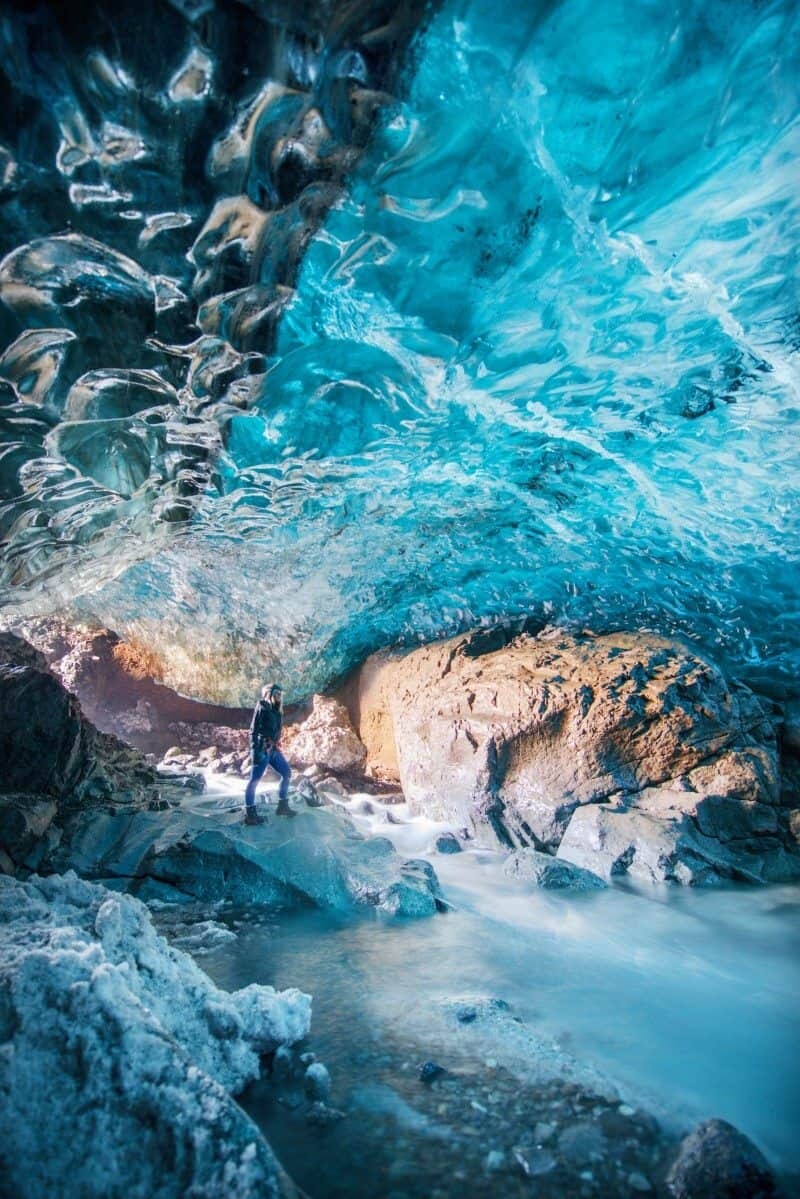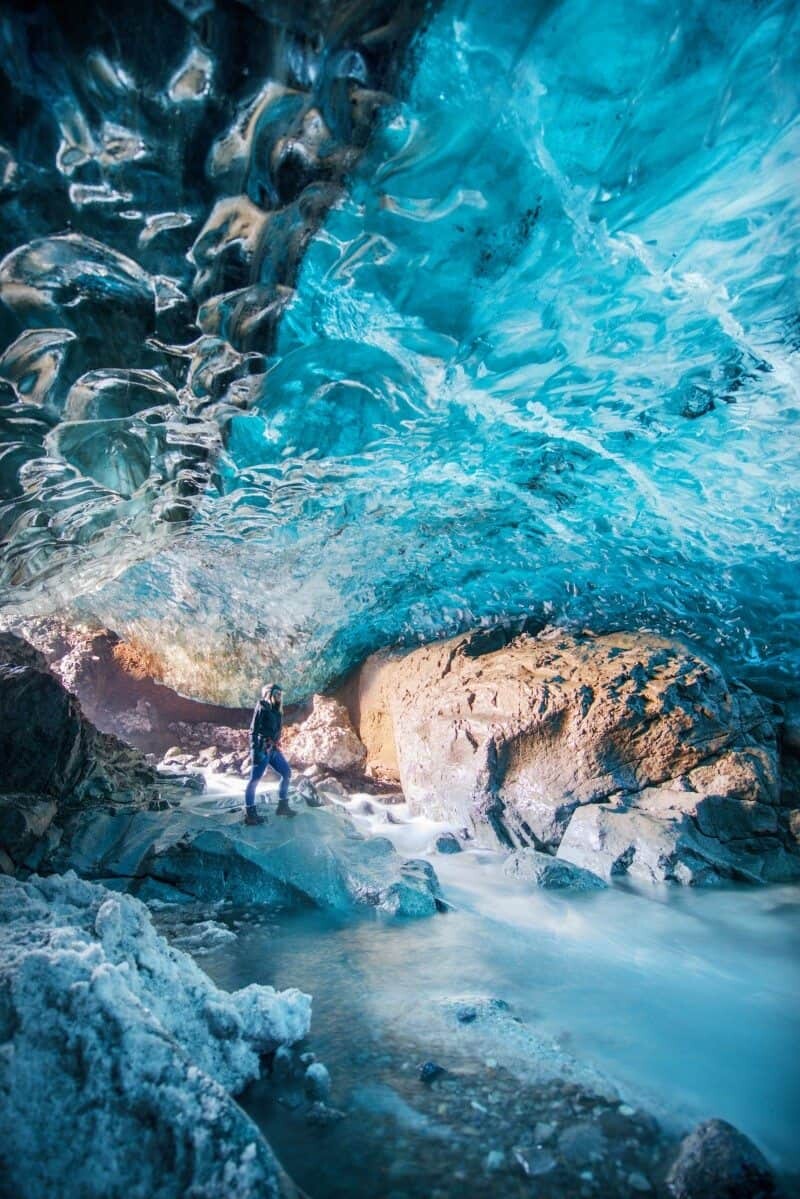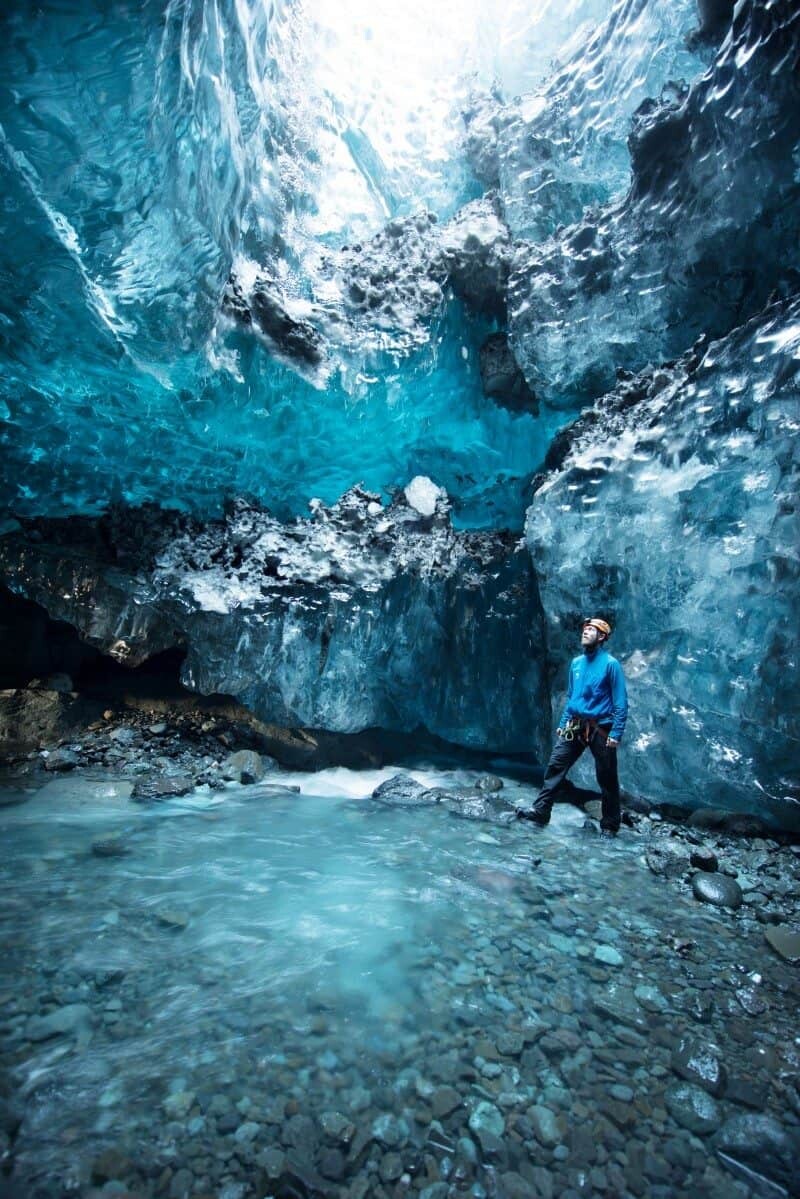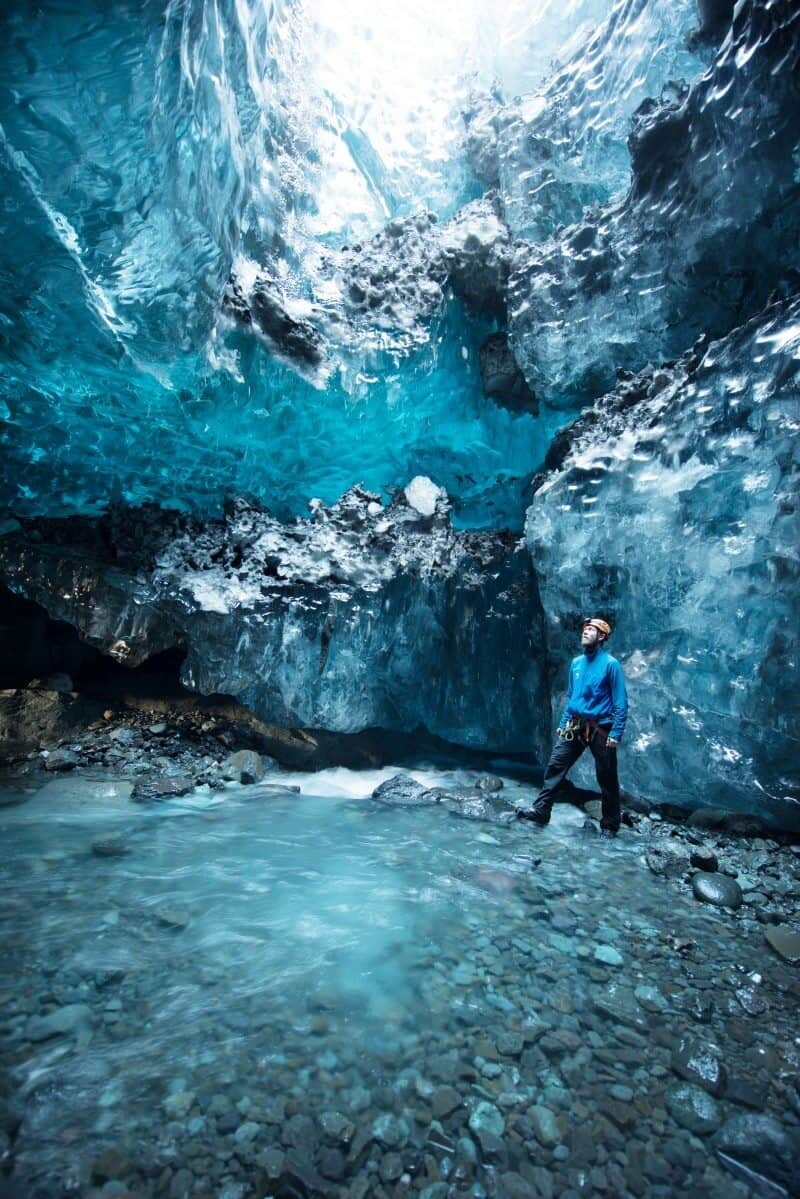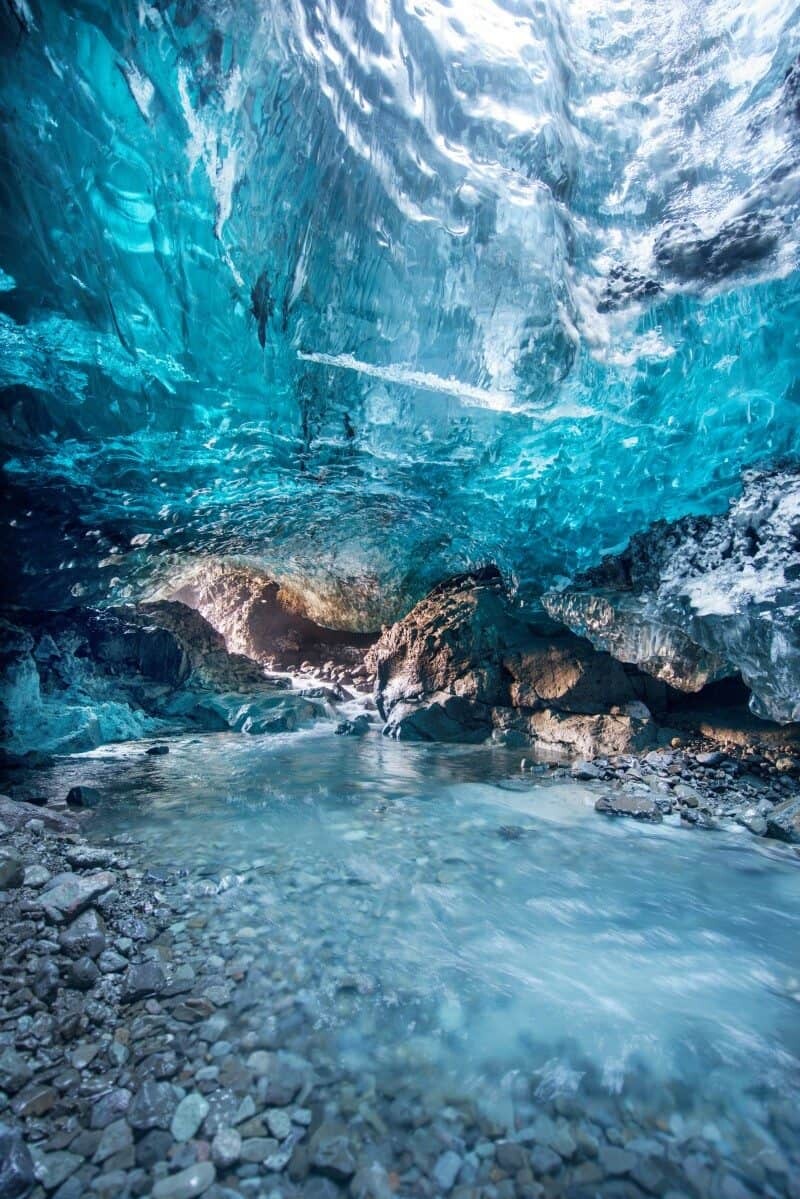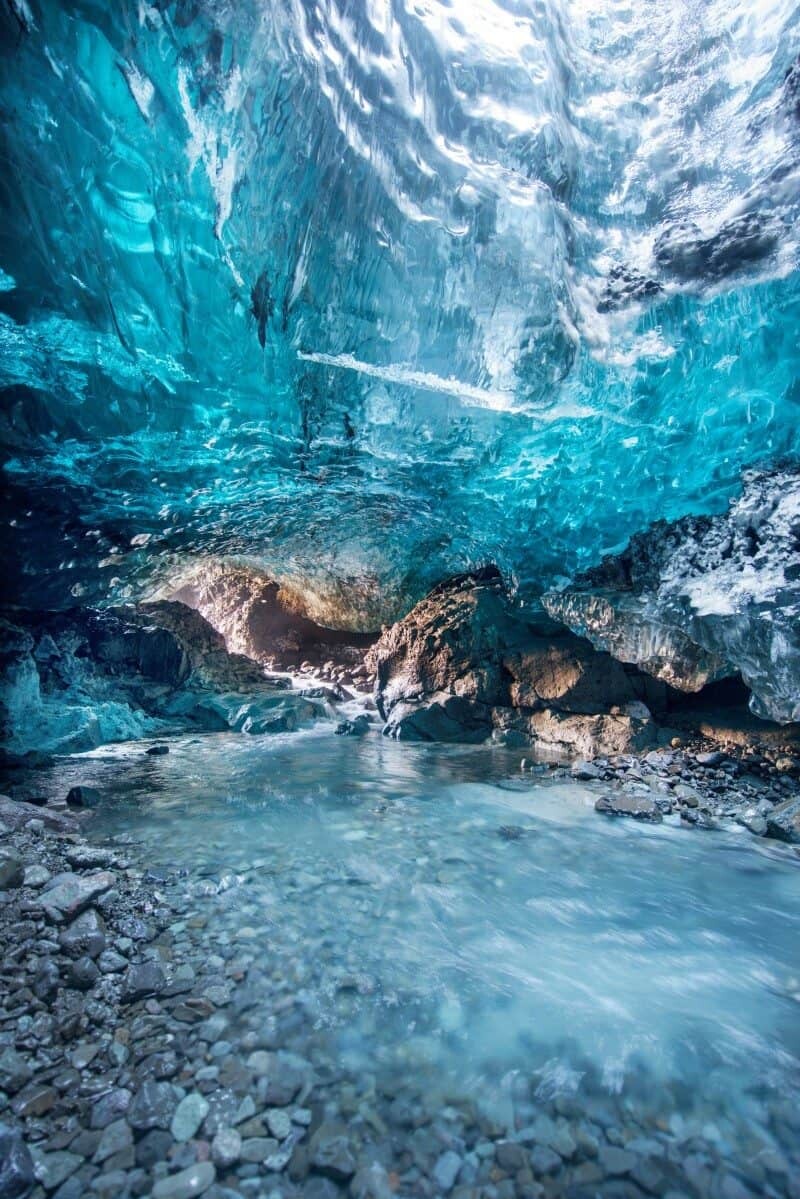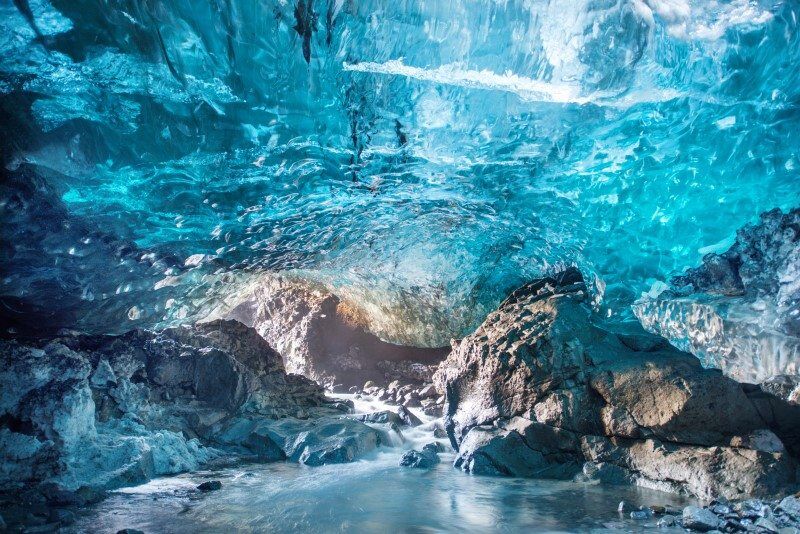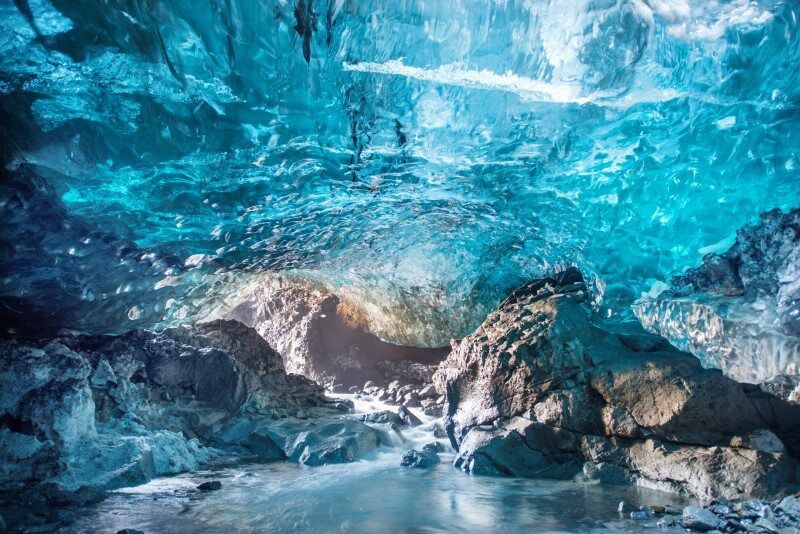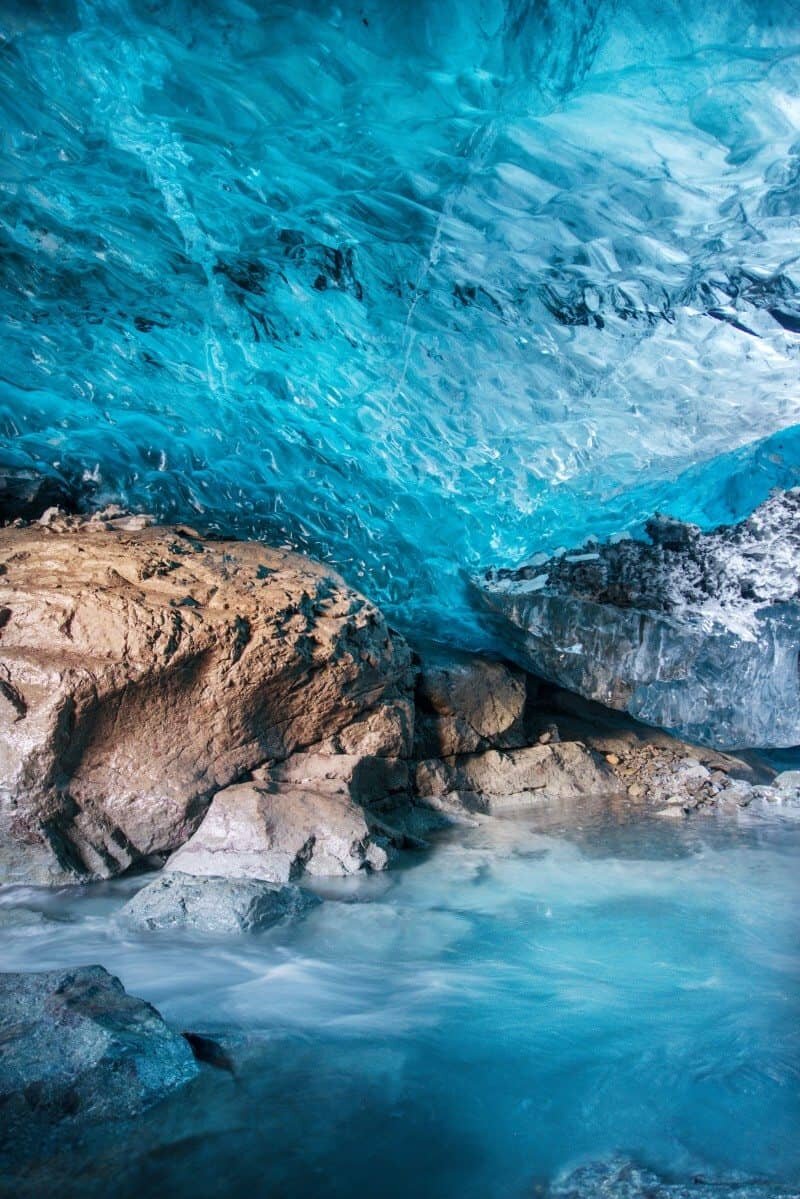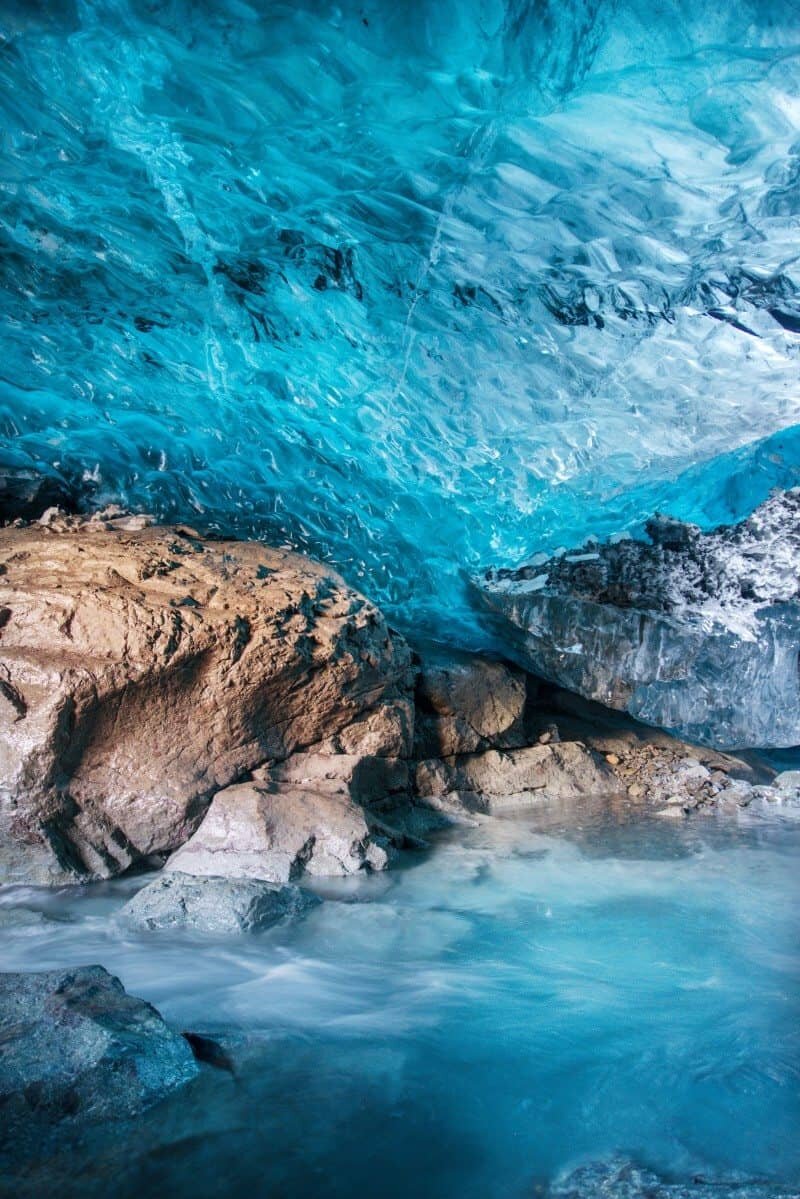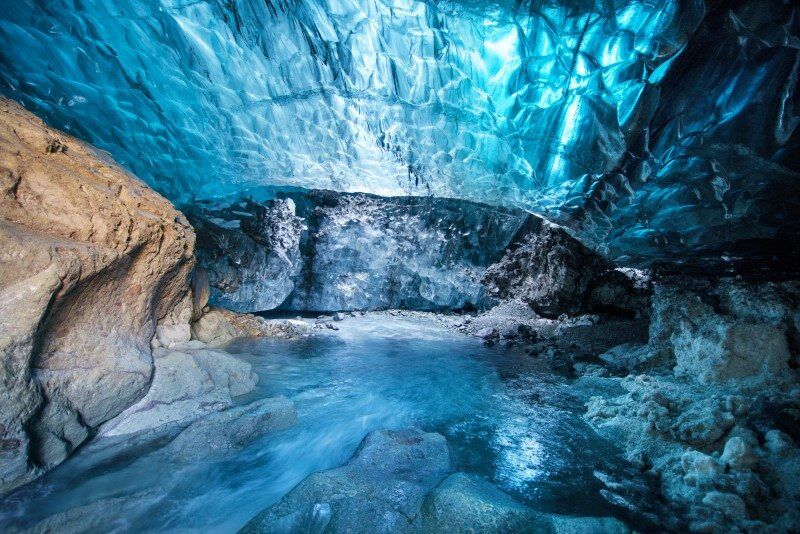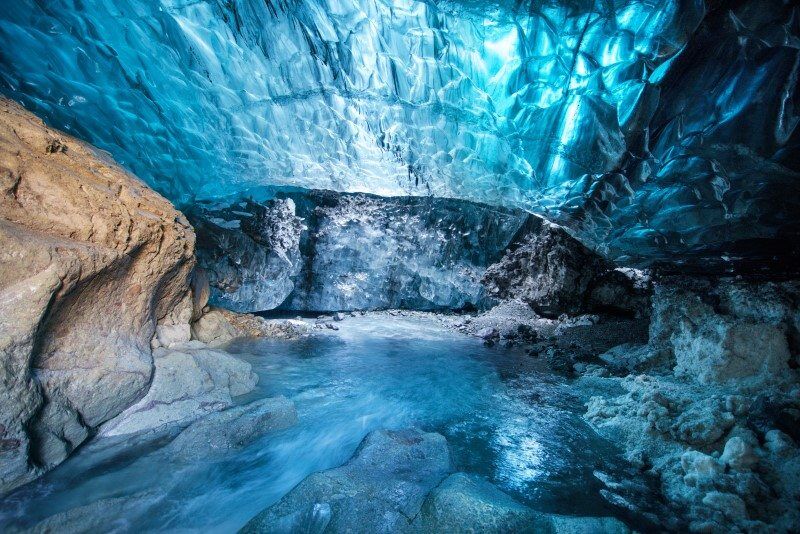 I can't thank the team from Glacier Adventures enough for what was truly a once in a lifetime experience!
To book your own adventure to the Waterfall Ice Cave click here for the tour details, groups are kept to a maximum of 8 to ensure it's safe. If the sound of hiking or climbing doesn't take your fancy, you can opt for the Crystal Cave tour which has much easier access and allows for groups of 20.
On Pinterest? Pin the image below to share the adventure…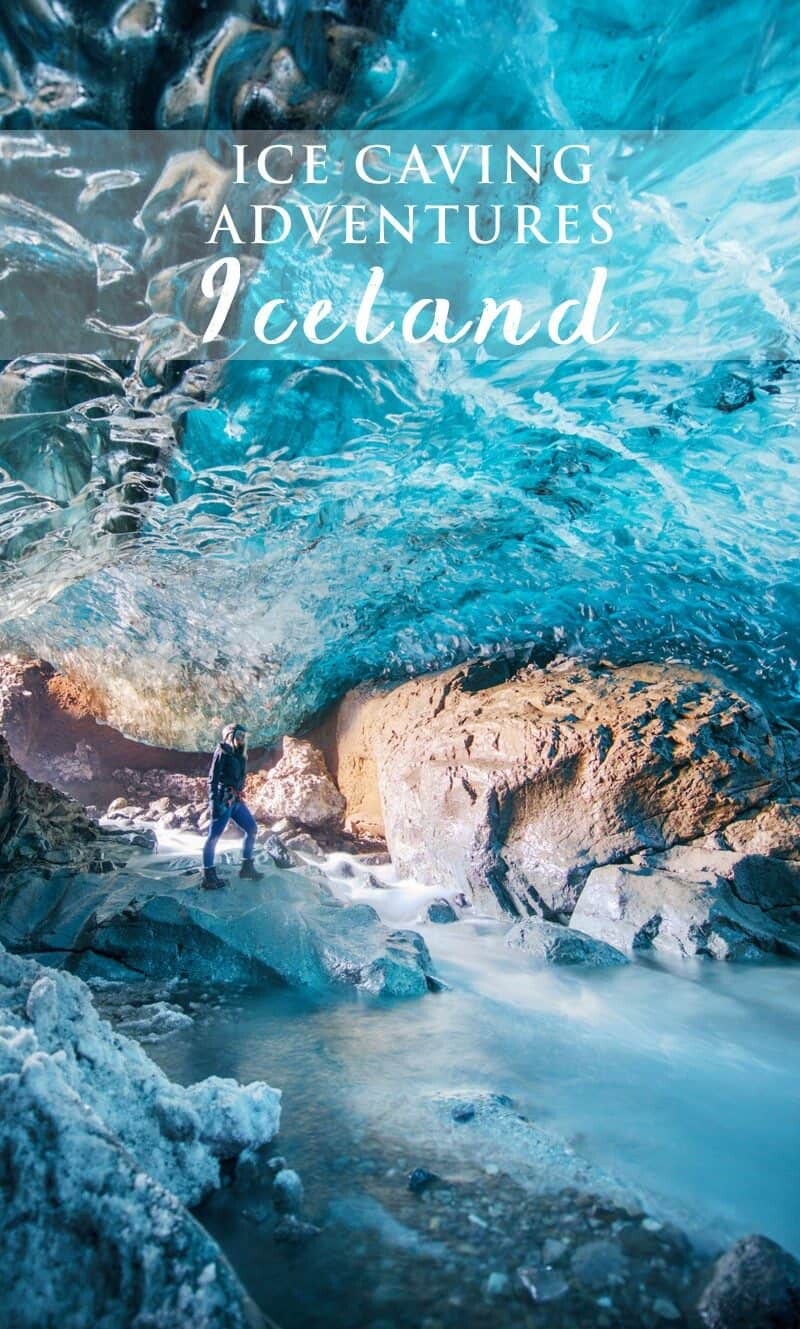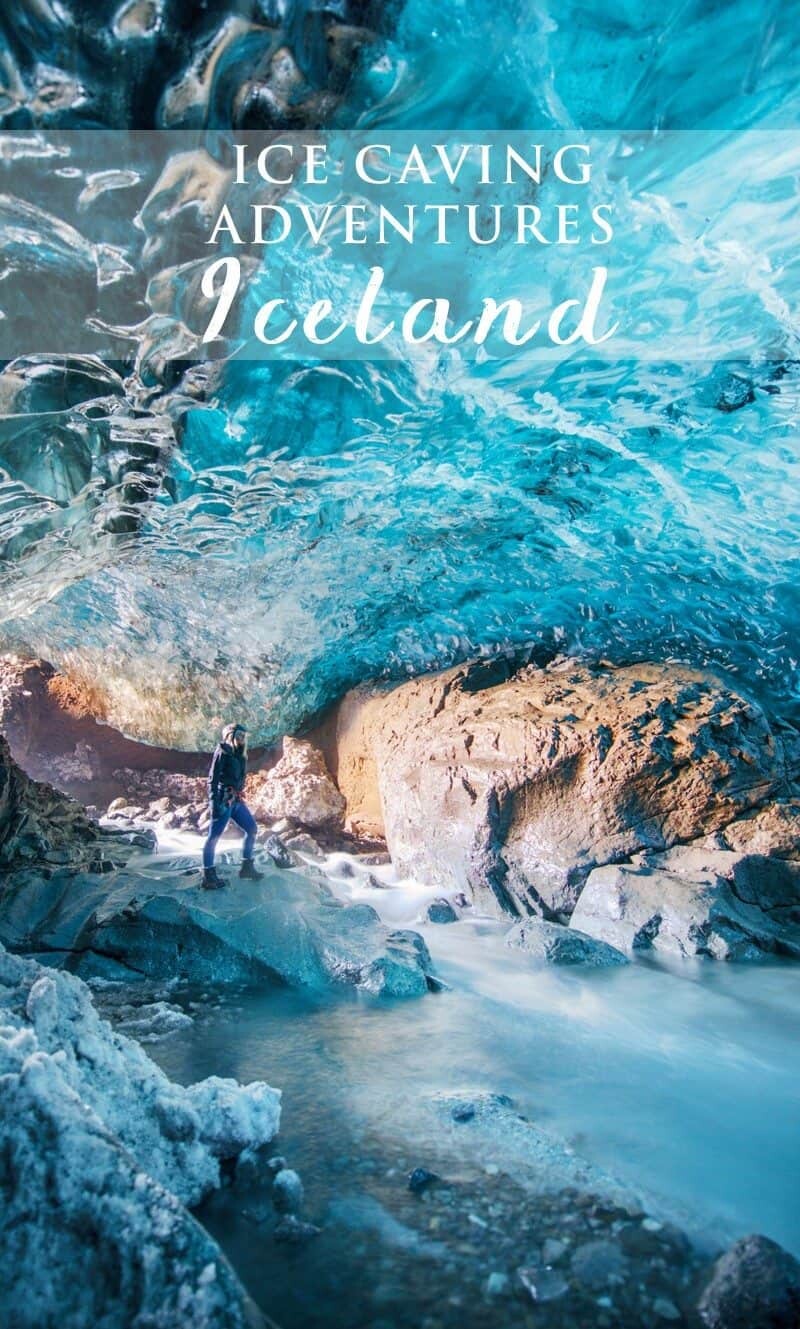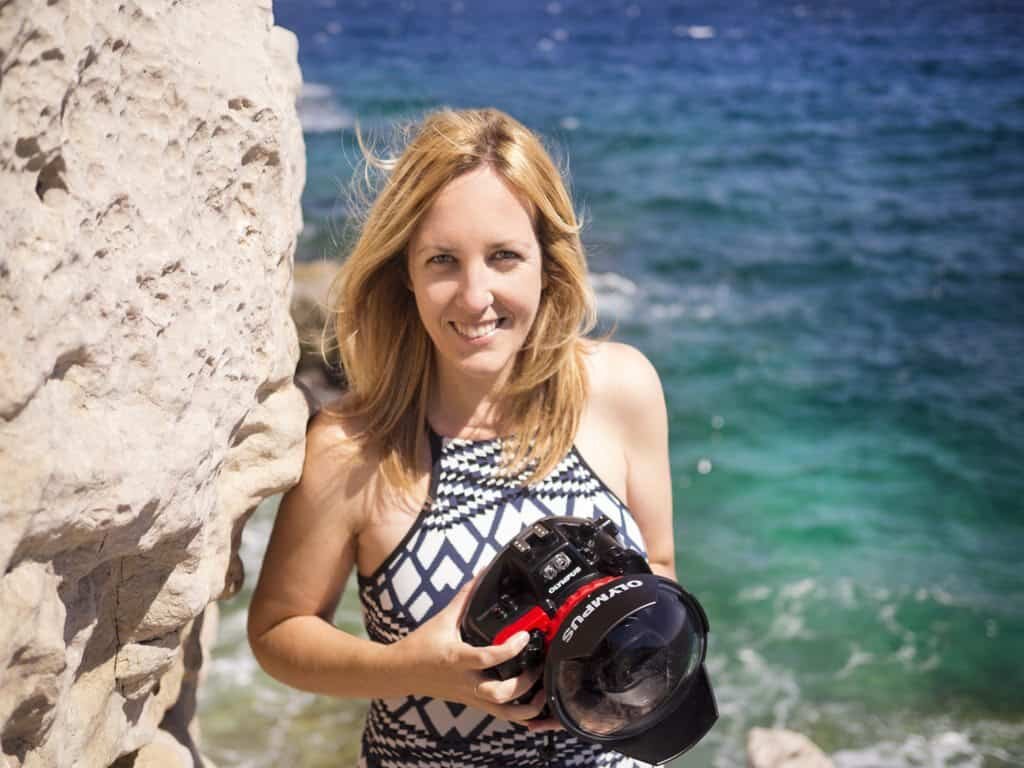 Hello! I'm the founder and photographer behind The Wandering Lens.
With 17+yrs experience as a professional travel and landscape photographer, all advice found on this site is from my personal experience on the road. I hope it's useful for your own travels and would love to hear in the comments about your trips and experiences around the world.