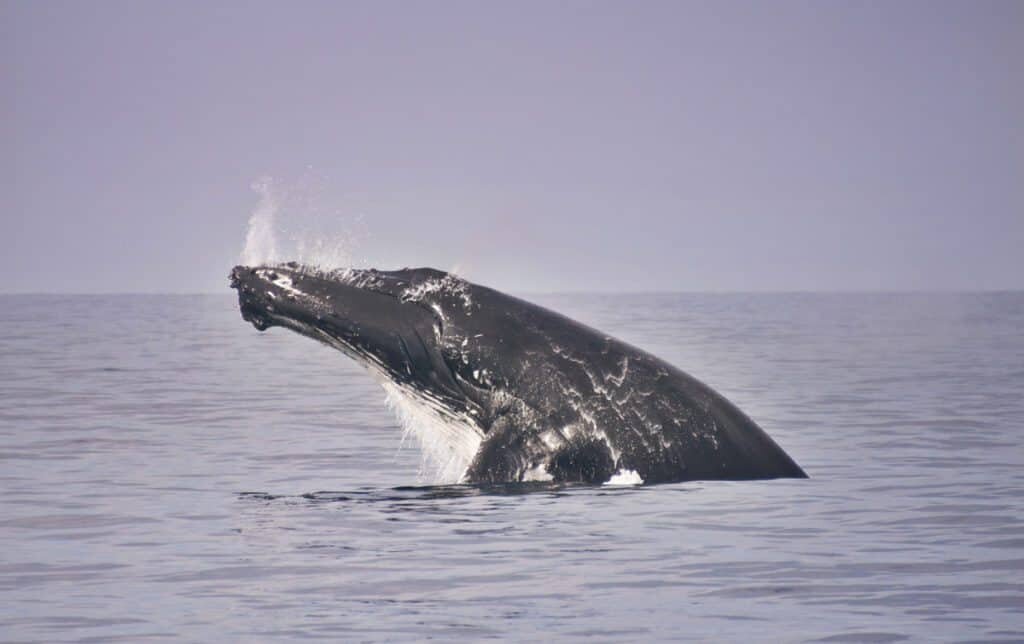 Imagine floating in the middle of the ocean when a gentle giant swims in the deep blue beneath…
Your first reaction is probably pretty spot on; it's both terrifying, exciting and magical. It's a once in a lifetime experience.
The Sunshine Coast is home to Australia's first Humpback Whale Swim, where you can jump in the water with these majestic mammals on their annual migration along the Queensland coast.
Each year on average 24,000 humpback whales pass by the Queensland coast as they swim north to the warm waters of the Whitsundays and Great Barrier Reef. On their way back south, mothers are often seen teaching their new born calves tail slapping and jumping tricks.
Departing from The Wharf in Mooloolaba, Sunreef take small groups out on Australia's Zoo's Croc One, a boat designed by the one and only Steve Irwin who was so passionate about animal conservation.
I headed out with the team on my birthday last week for what turned out to be a spectacular way to celebrate getting older.
On the water by 7:30am it only took five minutes before we caught a glimpse of our first whale and calf.
Within the next ten minutes we had seen four whales, each within mere meters of the boats and kayaks close to the river entrance of Mooloolaba.
When the whales are in a close proximity of the boats, engines are turned off to allow the whales right of way so they can venture in any direction they please.
After gazing in wonder as the whales tail slapped and puffed on the surface, our captain drove the boat into deeper and clearer water so we could jump in.
While our first attempt in the water resulted in getting wet and keeping cool, our second attempt was what dreams are made of.
Floating in the middle of nowhere with only a faint glimpse of land in the distance, we jumped in with the hope a mother whale and her calf would be curious enough to say hello.
With the ocean floor nowhere to be seen, we used every bit of flipper power to swim toward the whales. A deep dive took them completely out of sight until one of the snorkellers let out a scream.
There they were.
Right beneath us almost as if they wanted a closer look, the curious duo floated gracefully past us as we smiled wider than our snorkel.
The moment lasted perhaps five seconds but it felt like time froze. That scene beneath the water is fixed in my memory and luckily my finger clicked the shutter to create evidence it actually happened.
If you're into swimming, snorkelling, whales, water or basically like being by the sea…this is an experience you need to do.
Take a peek below at a collection of photos from our morning on the water with Sunreef.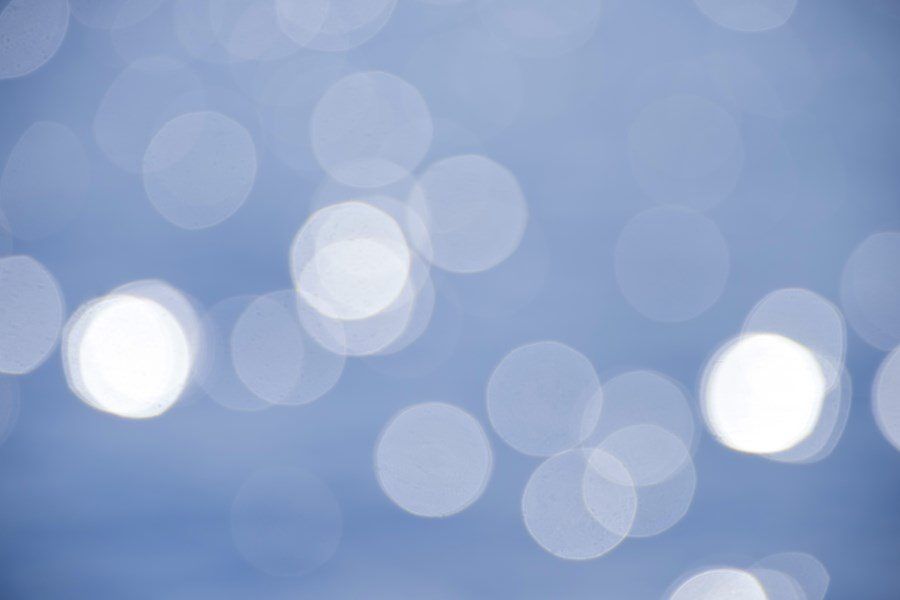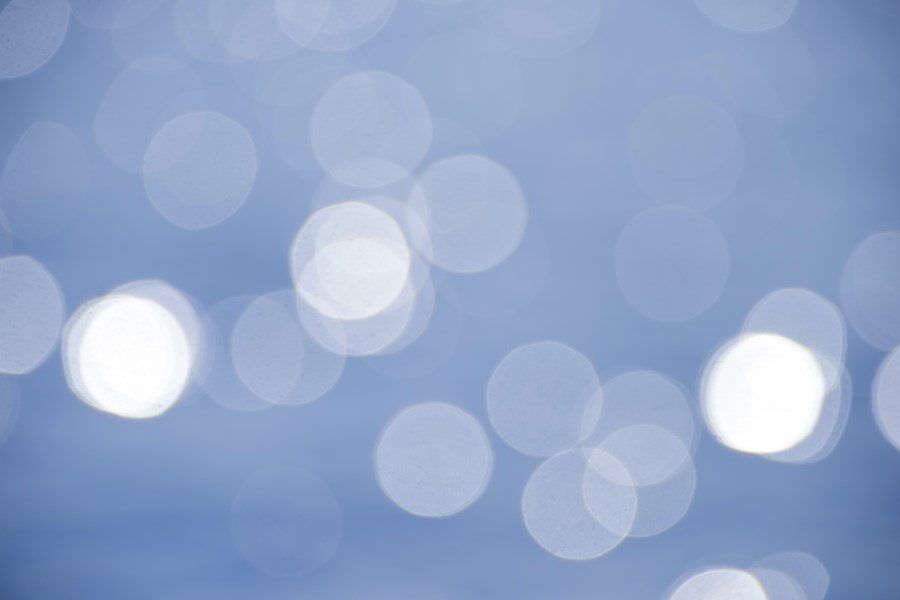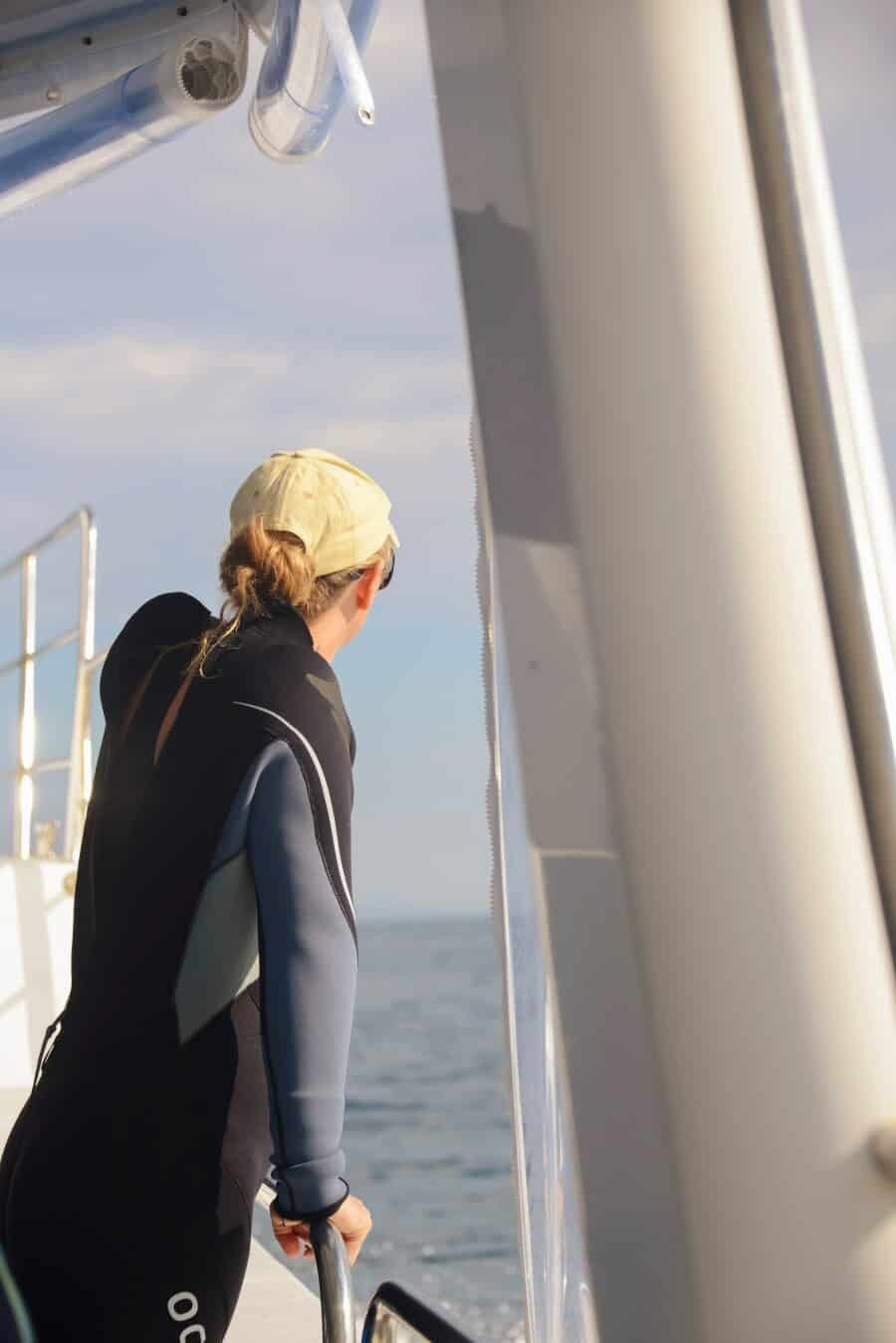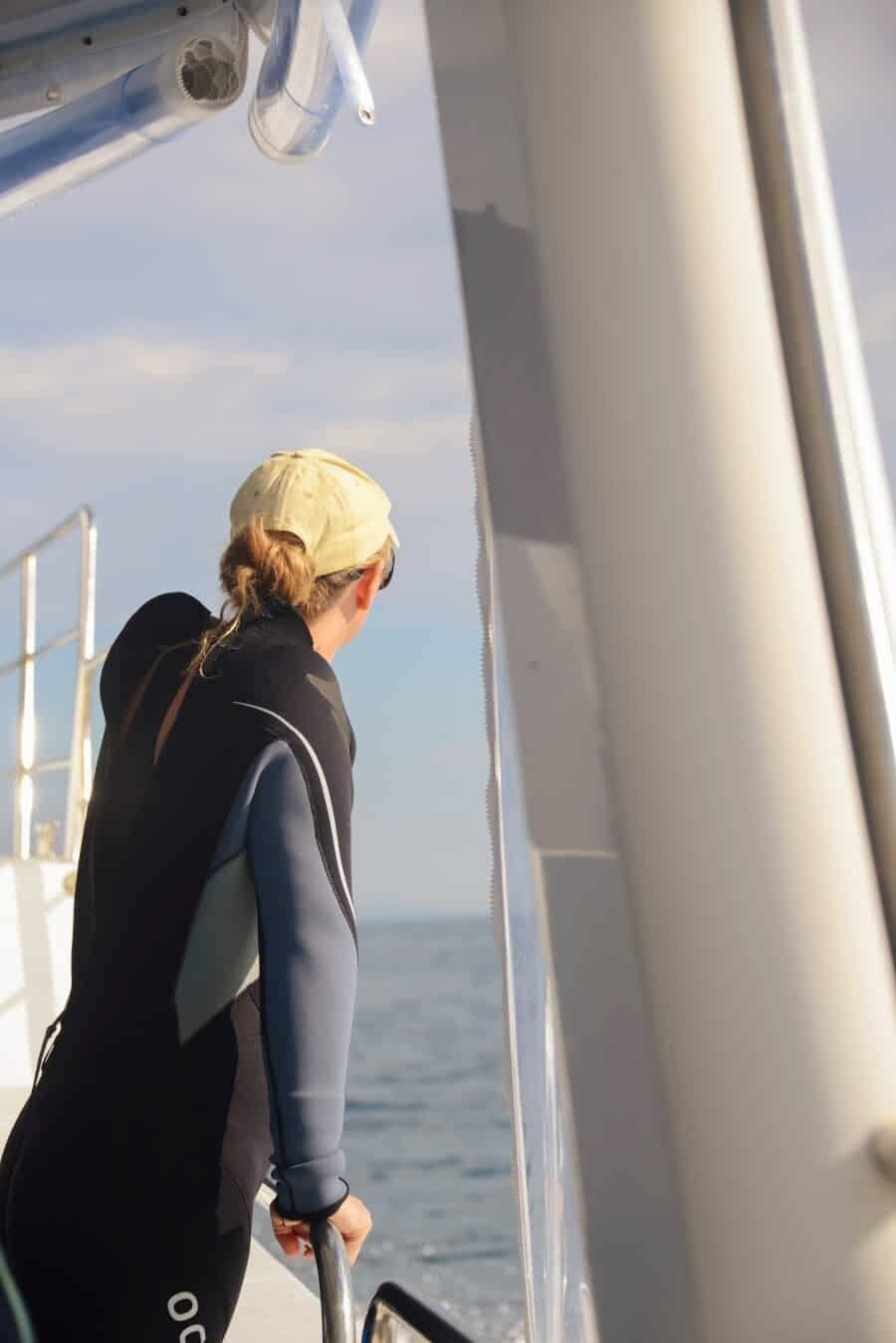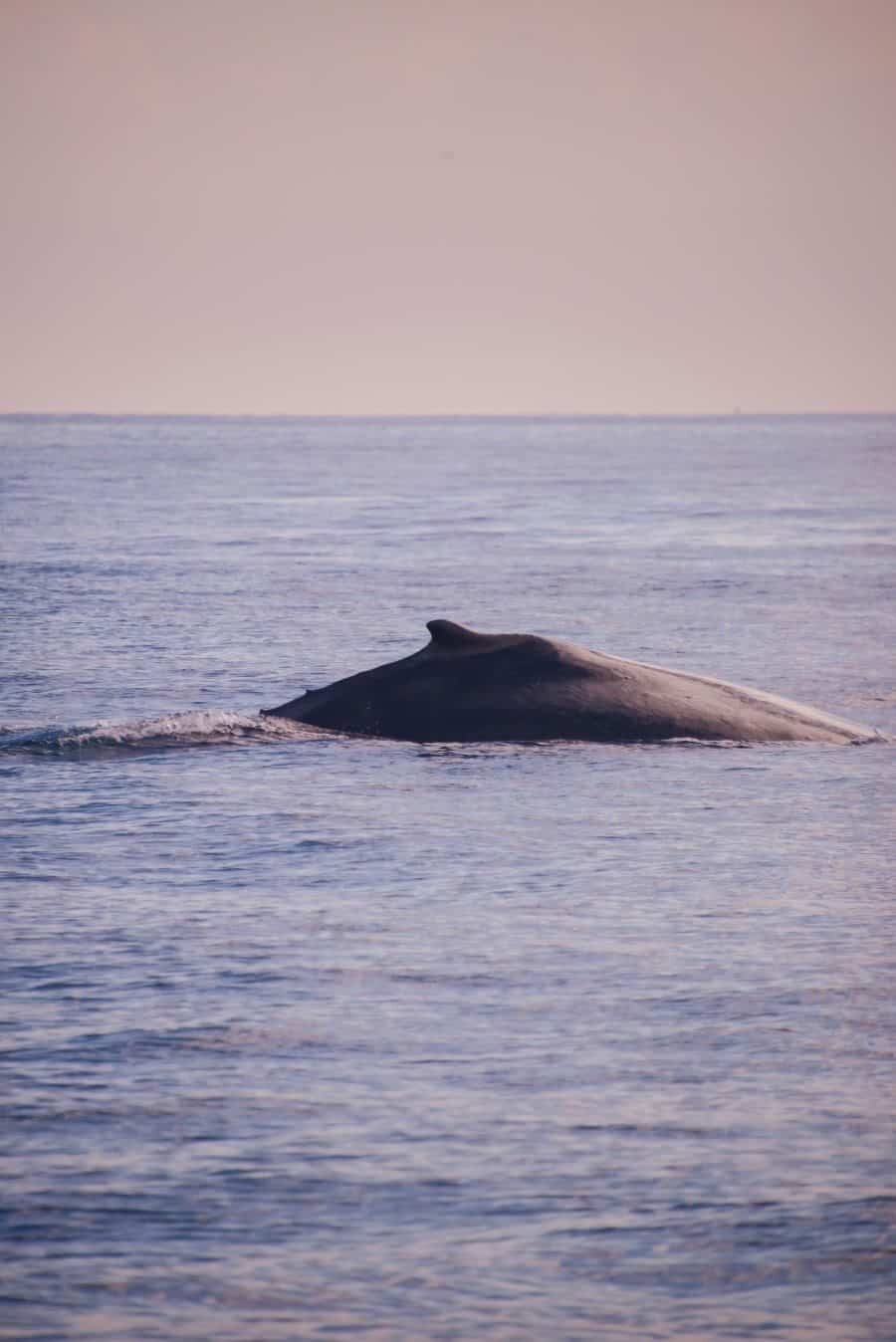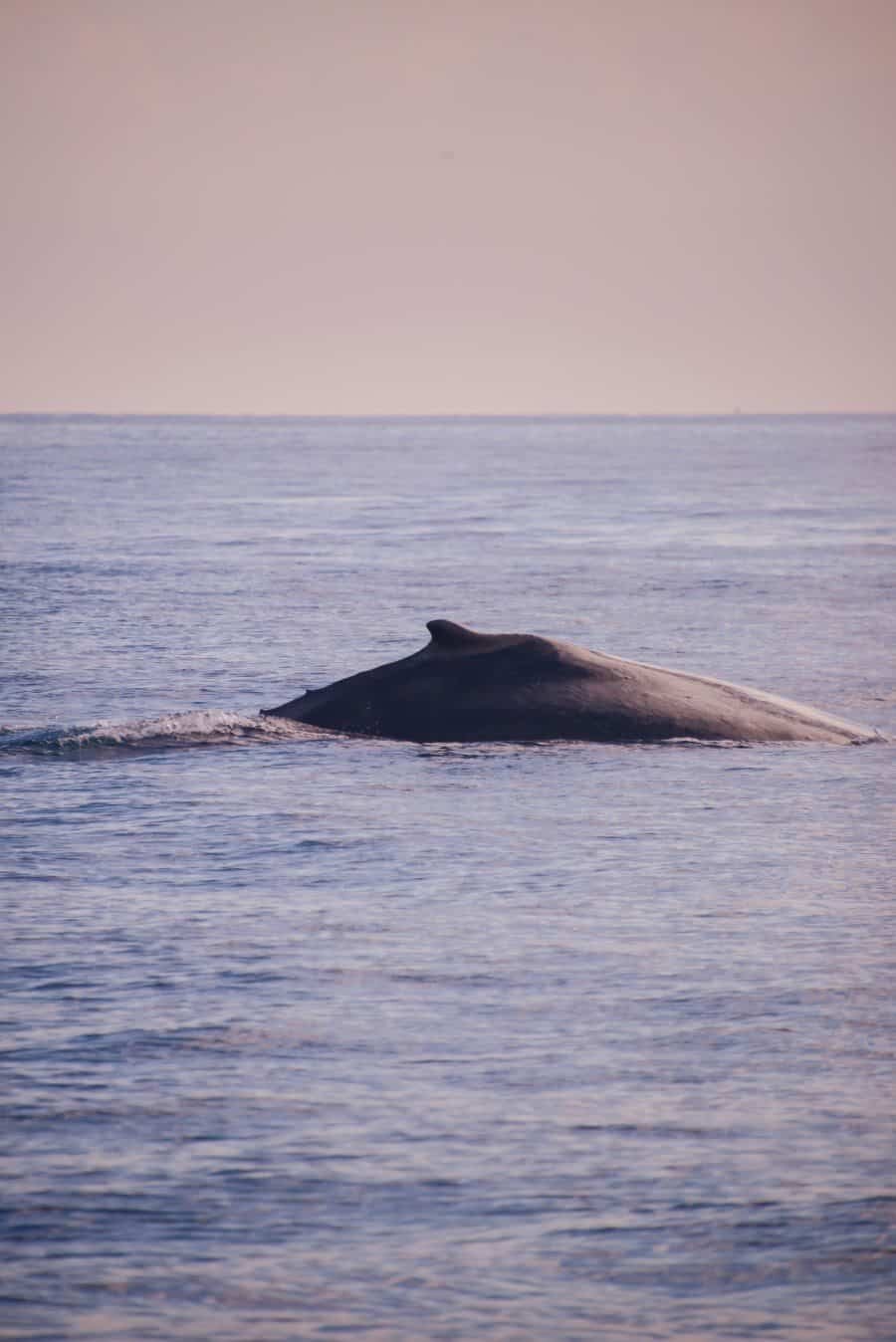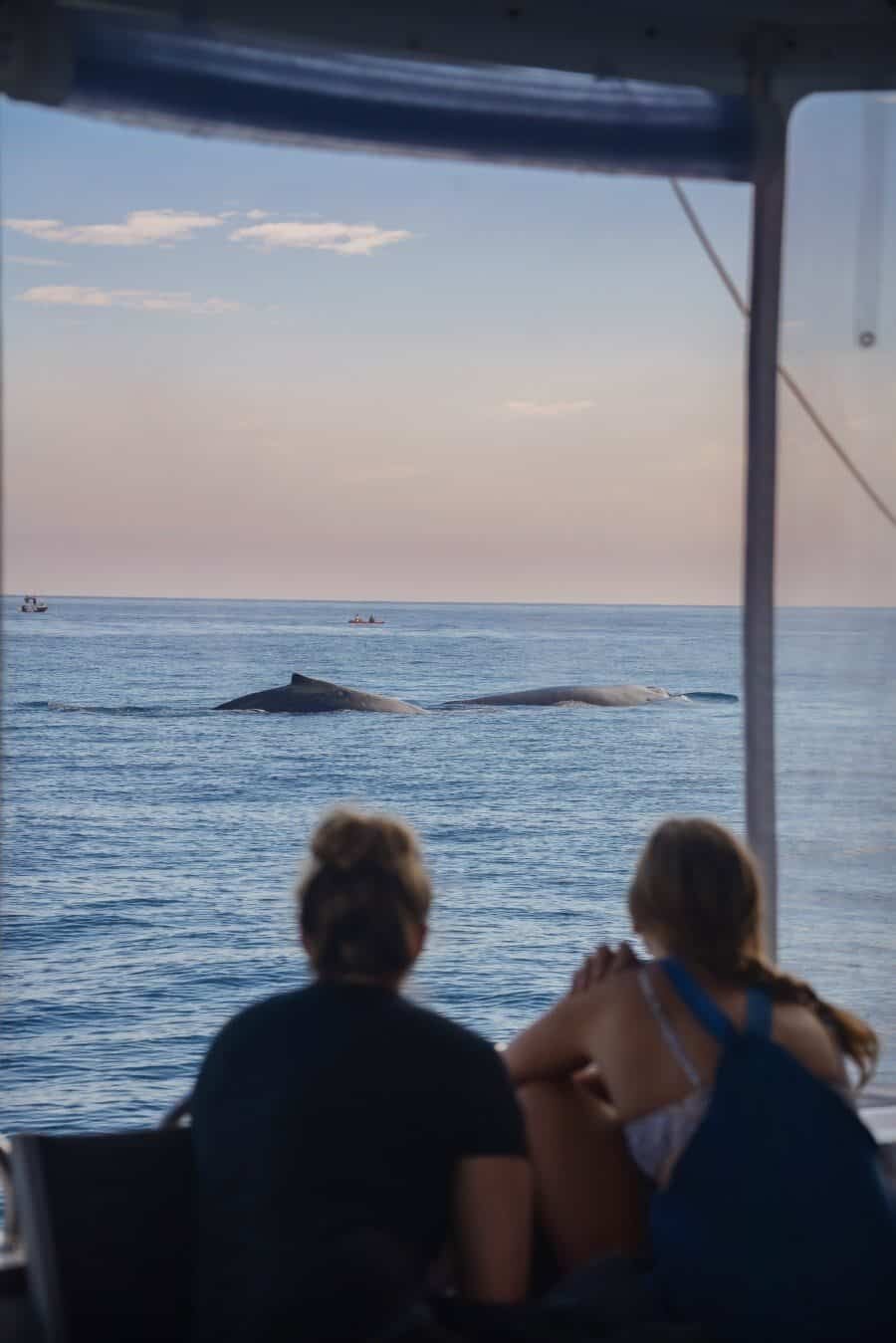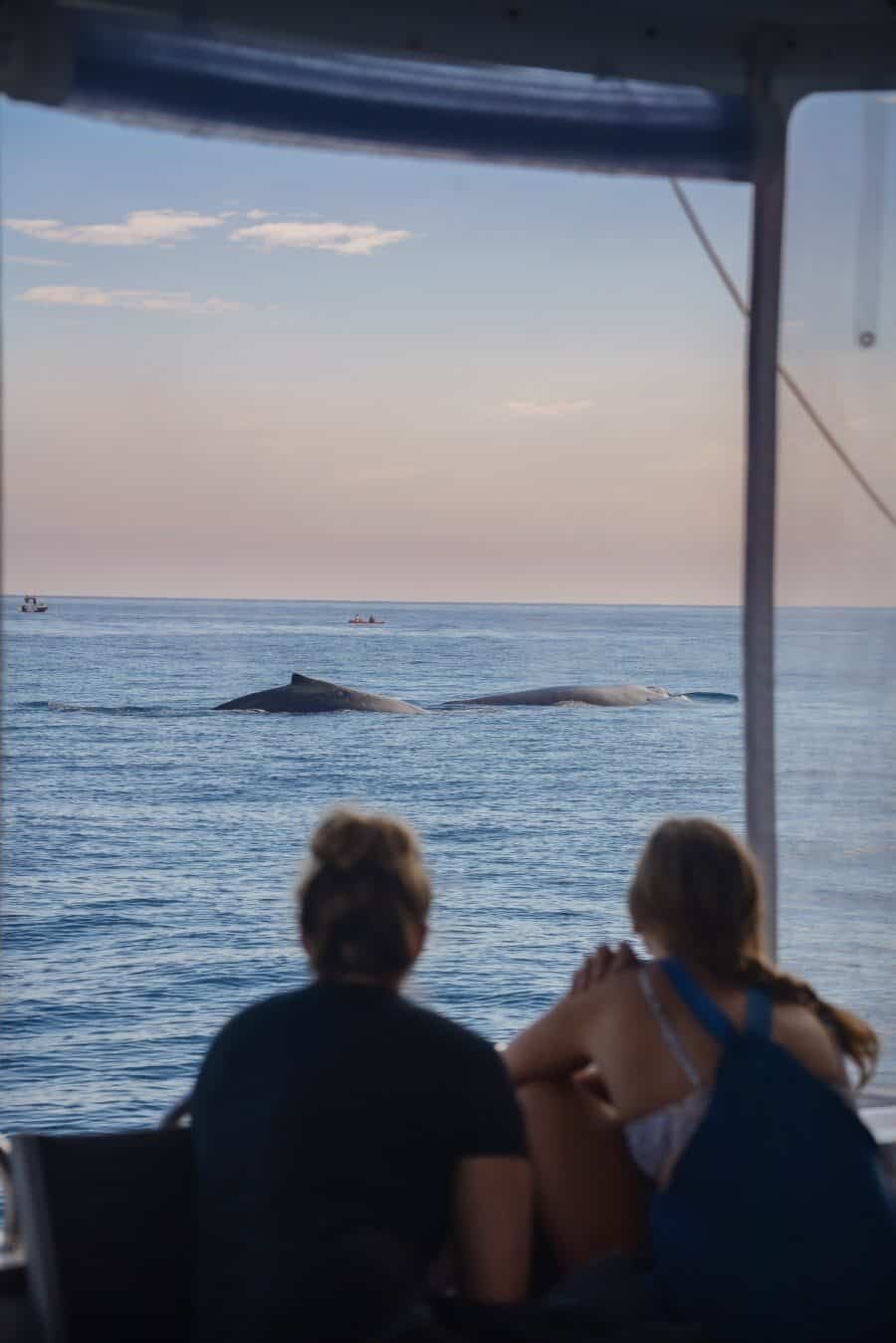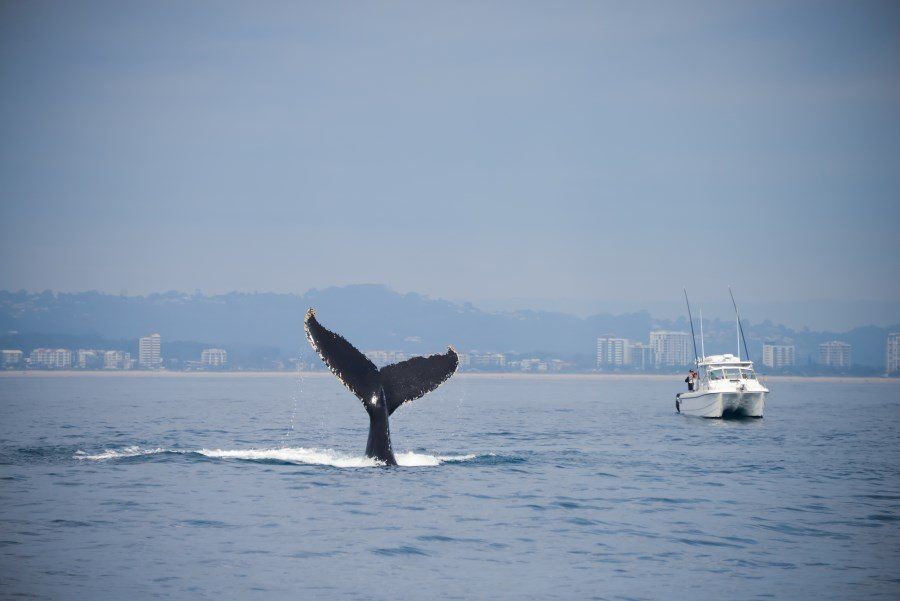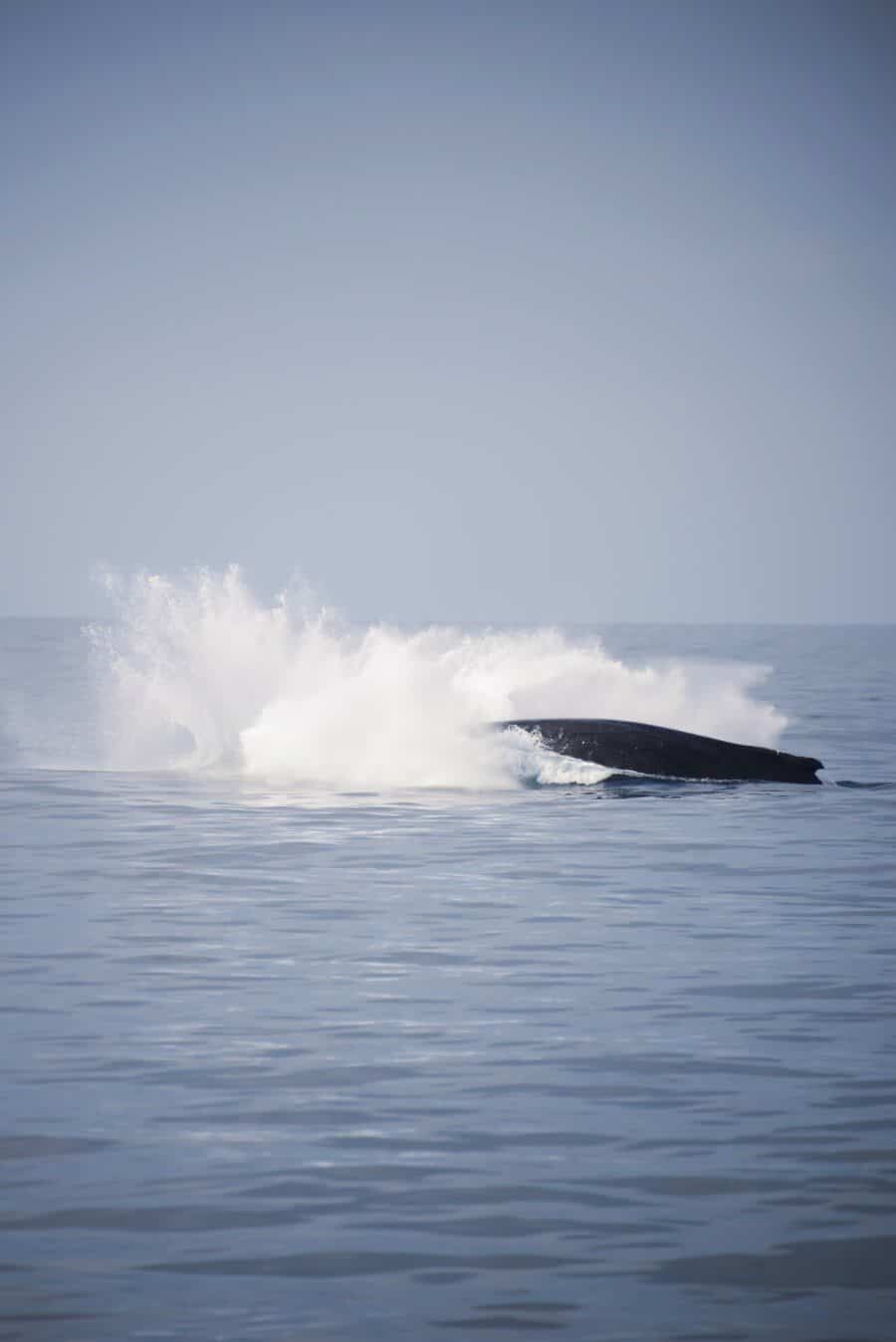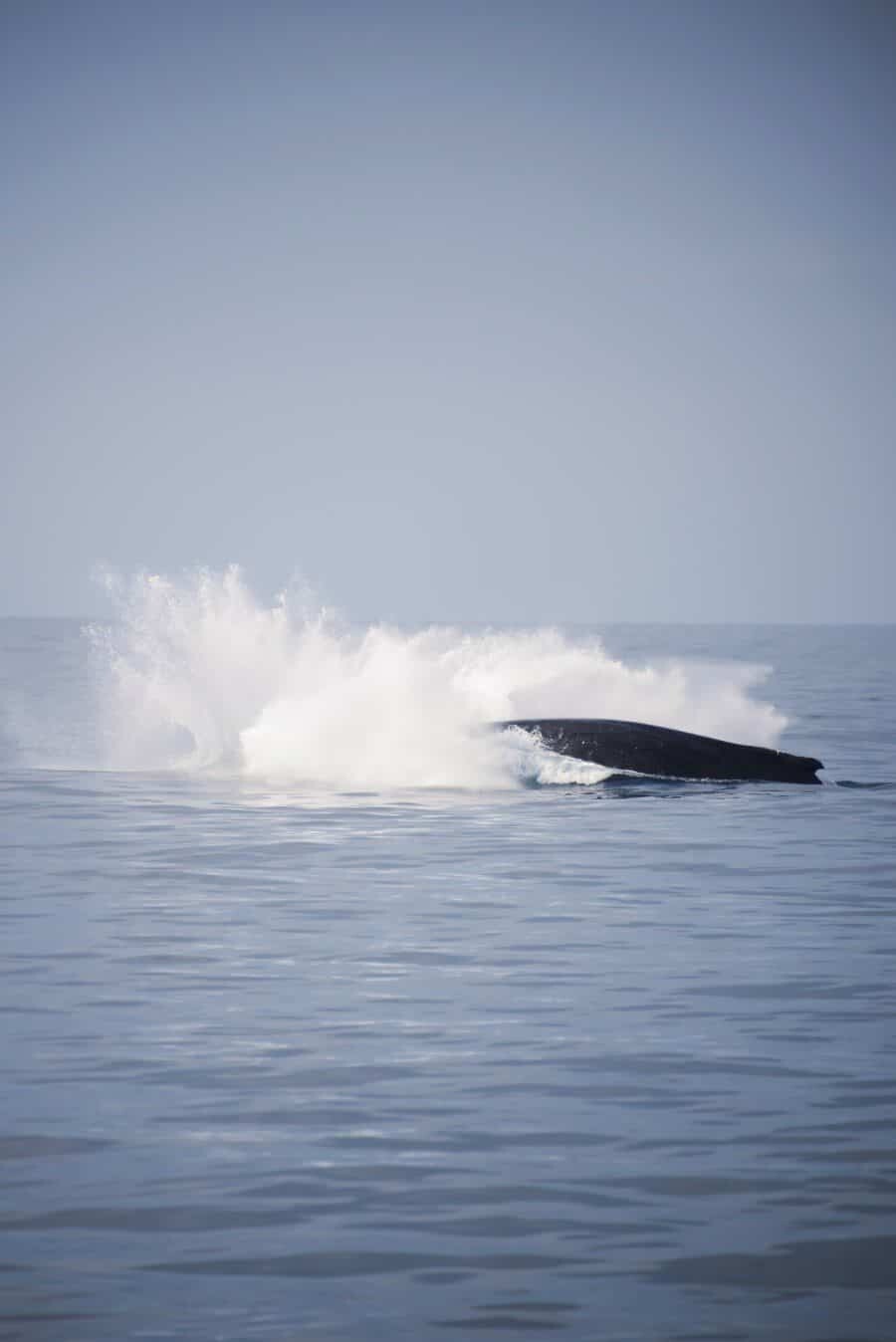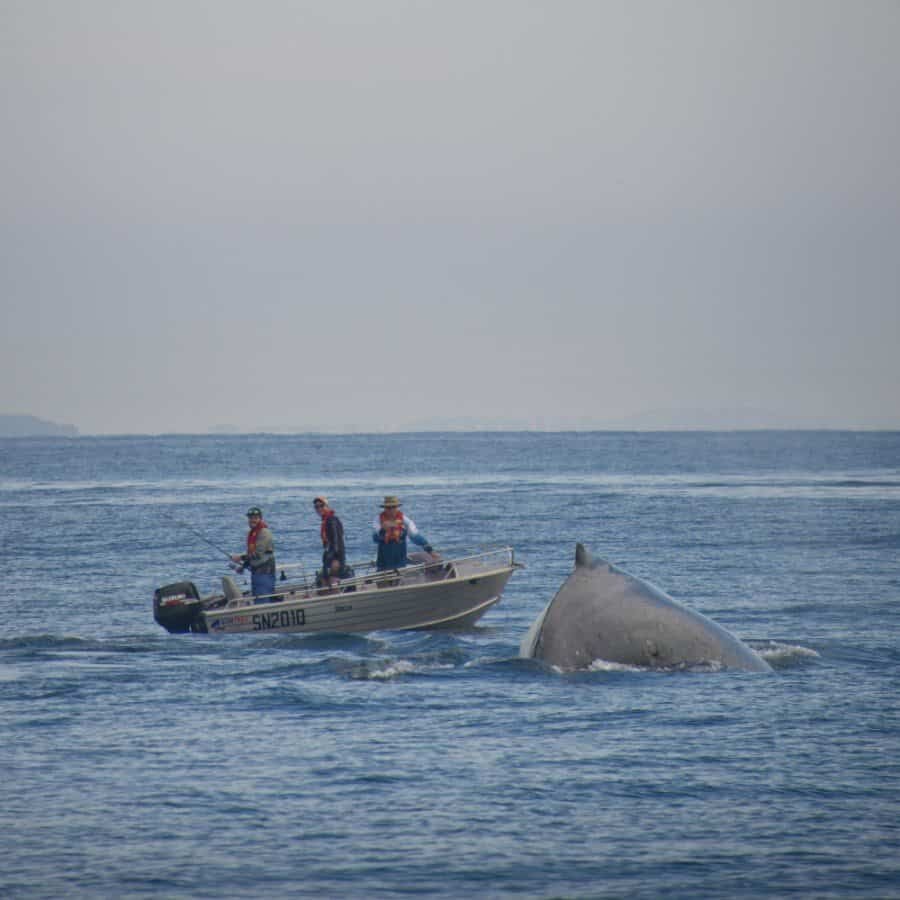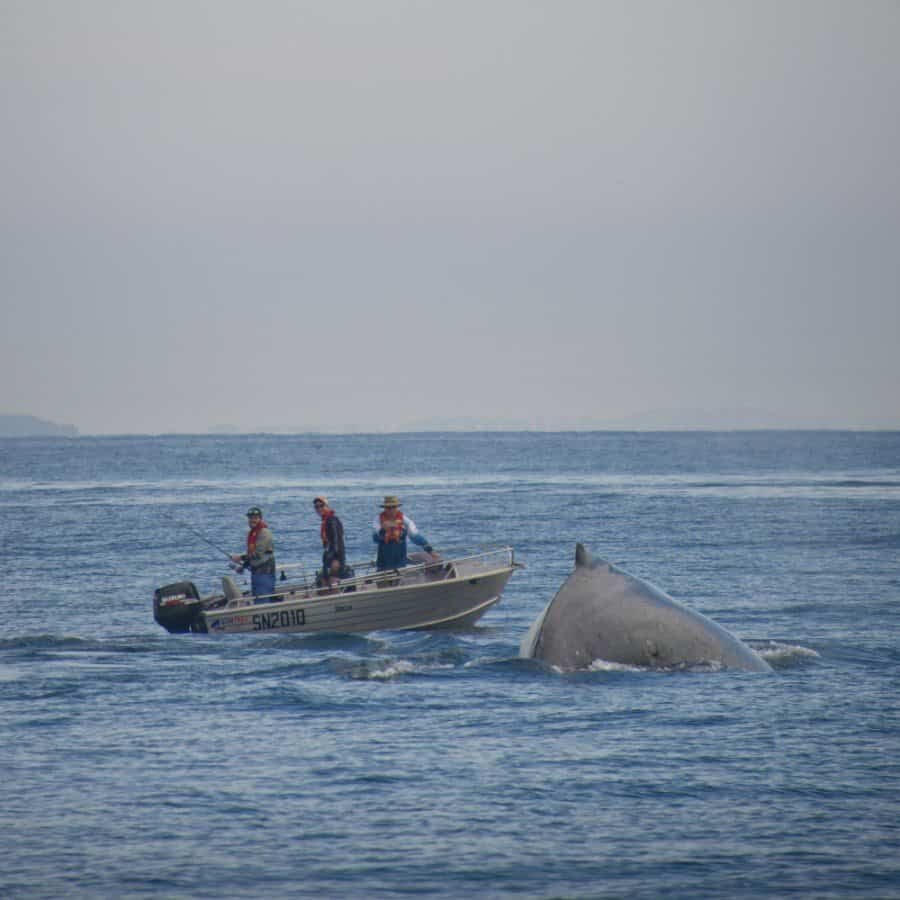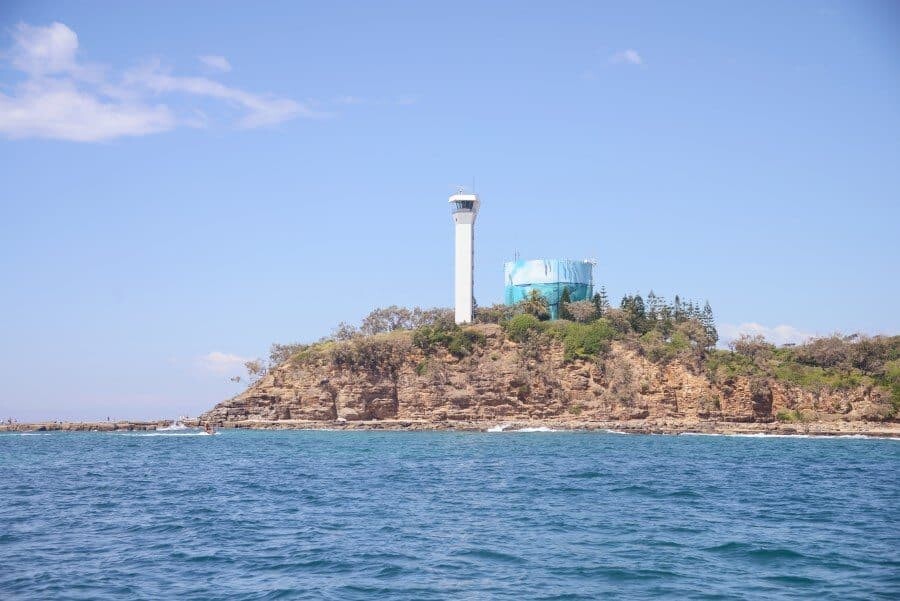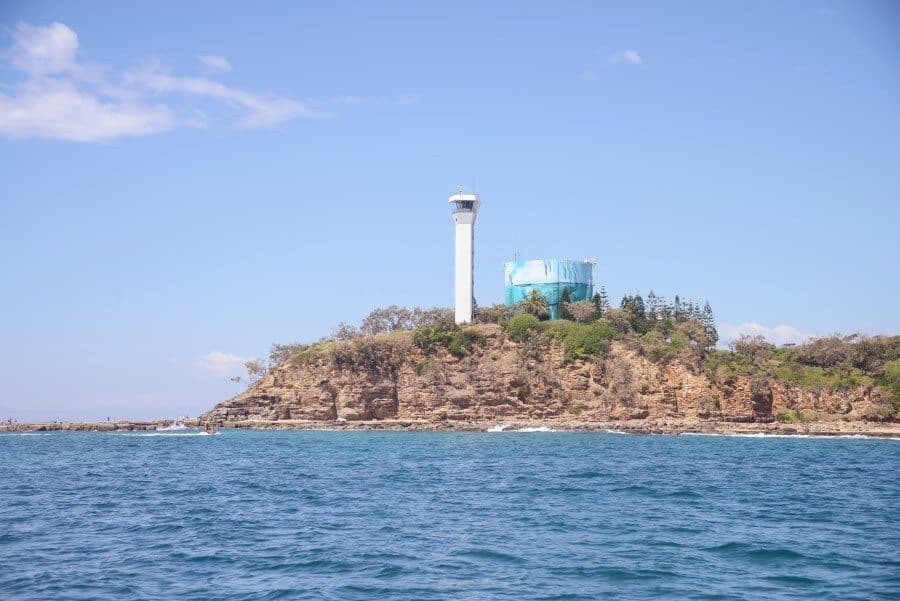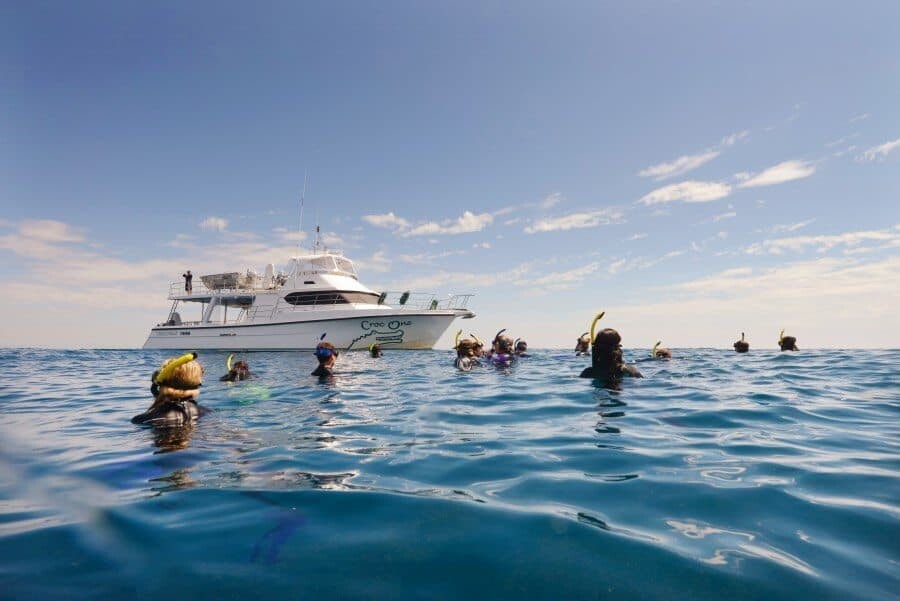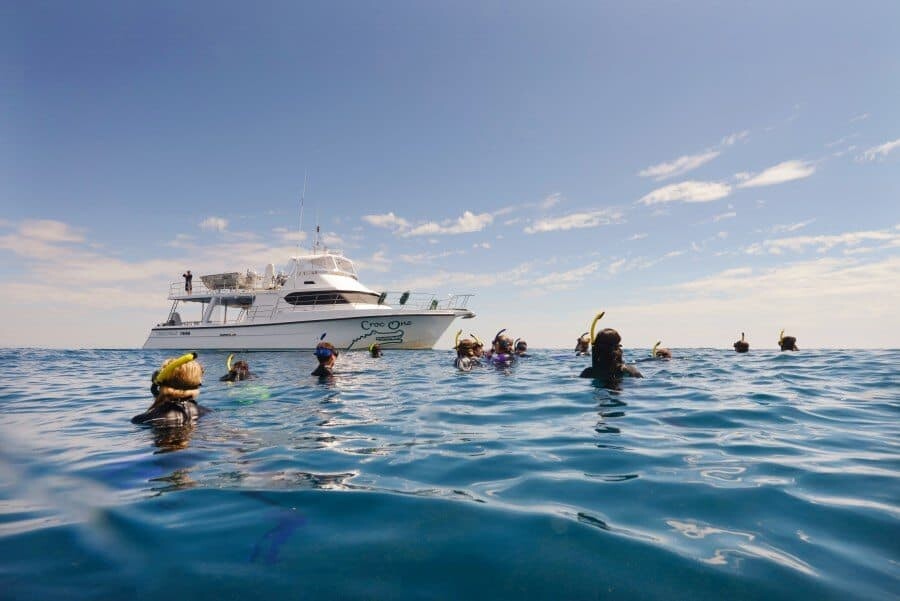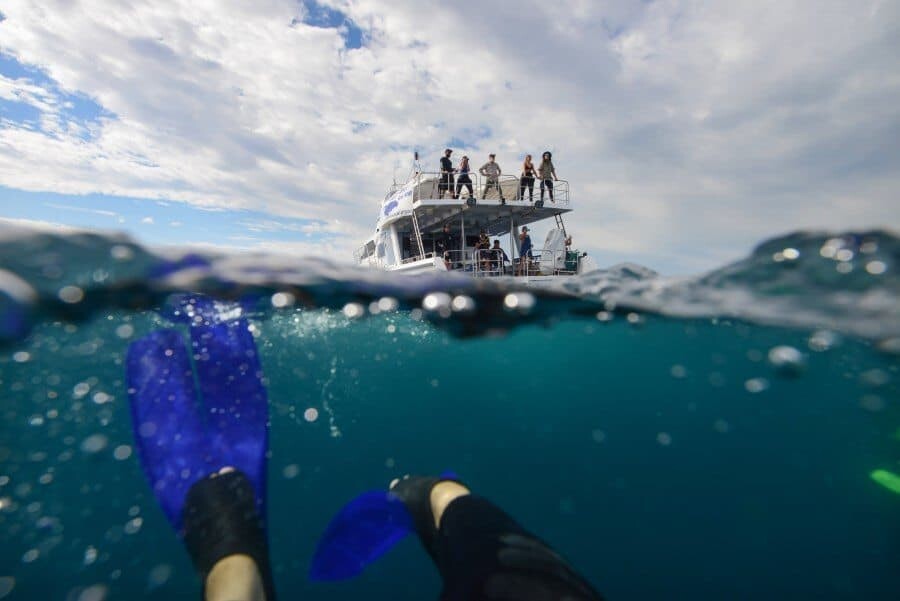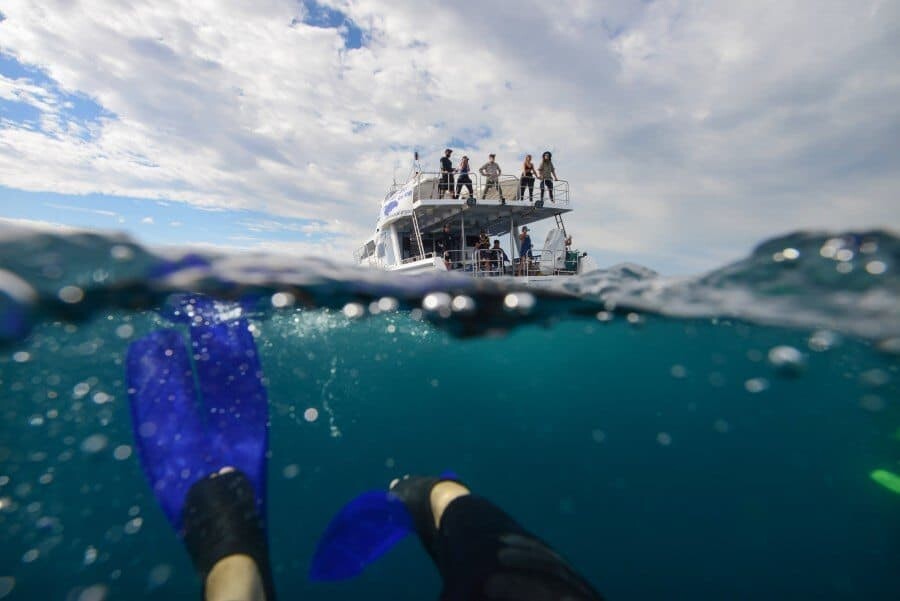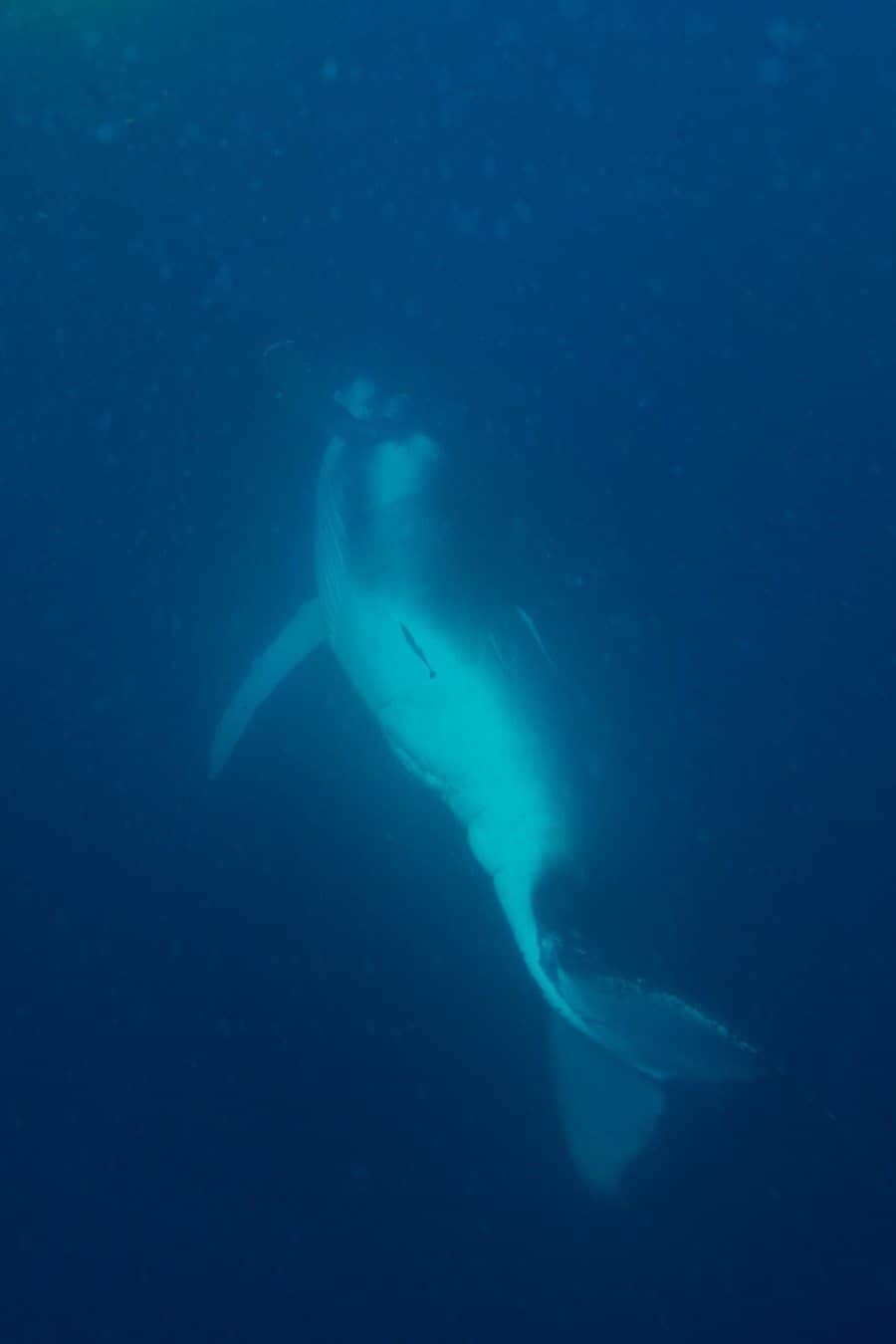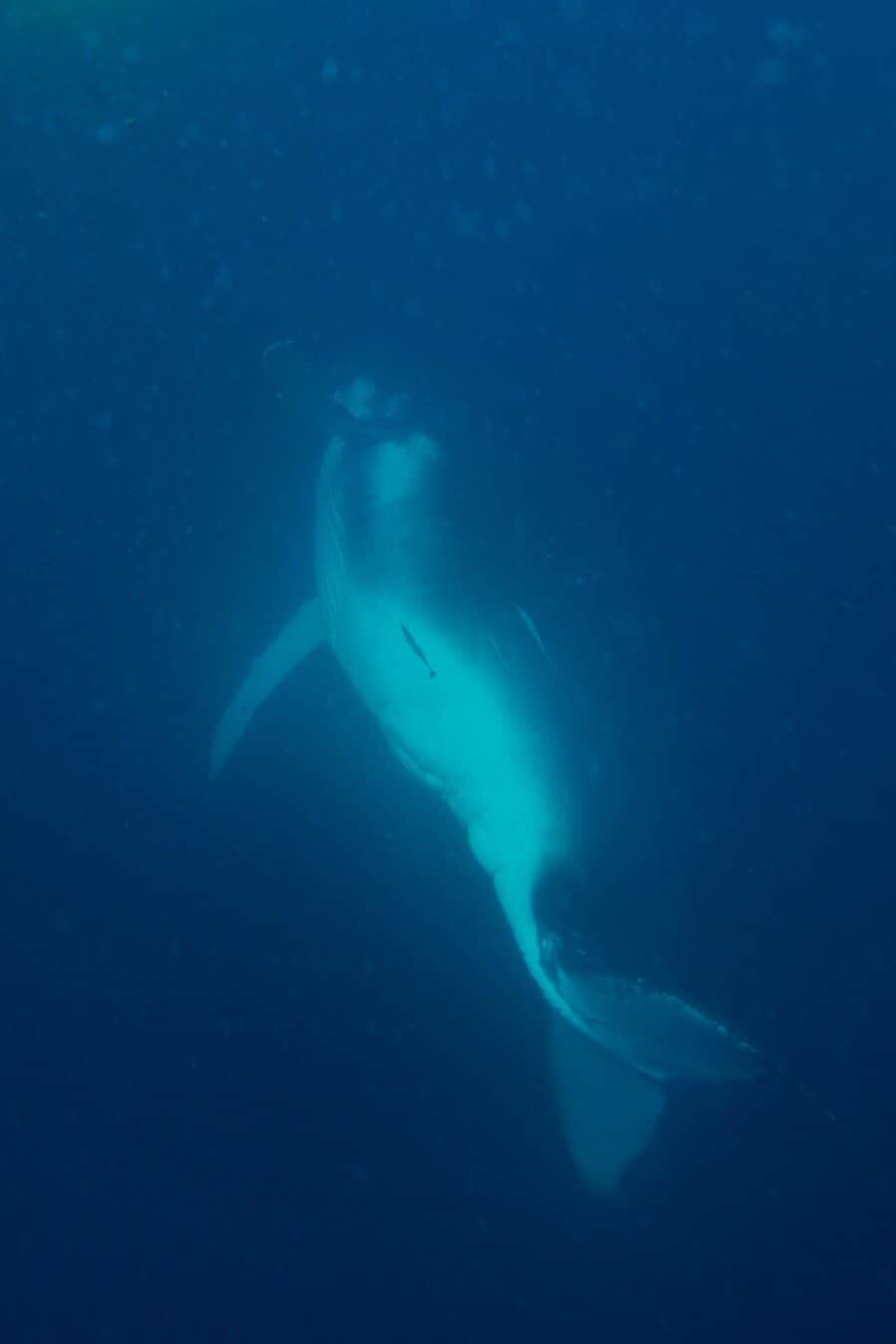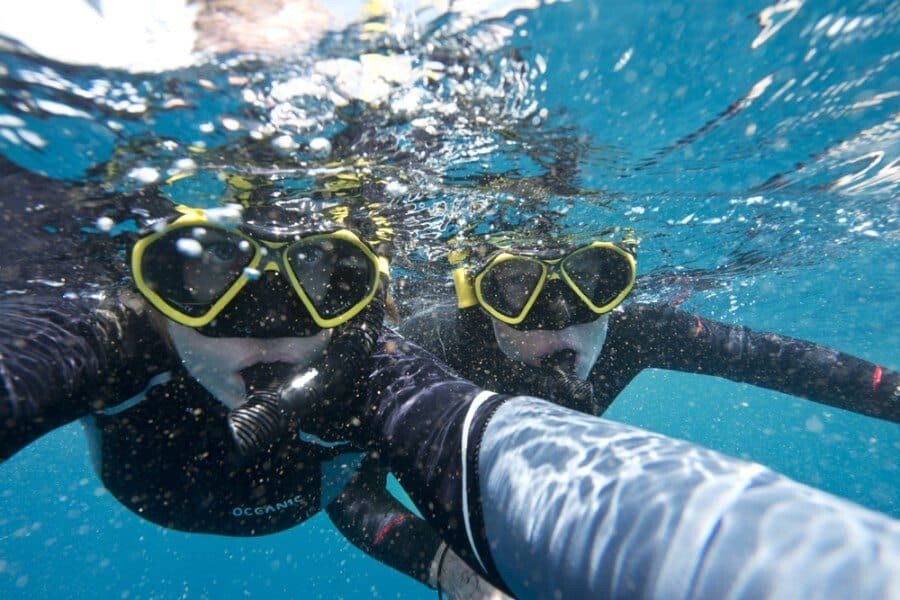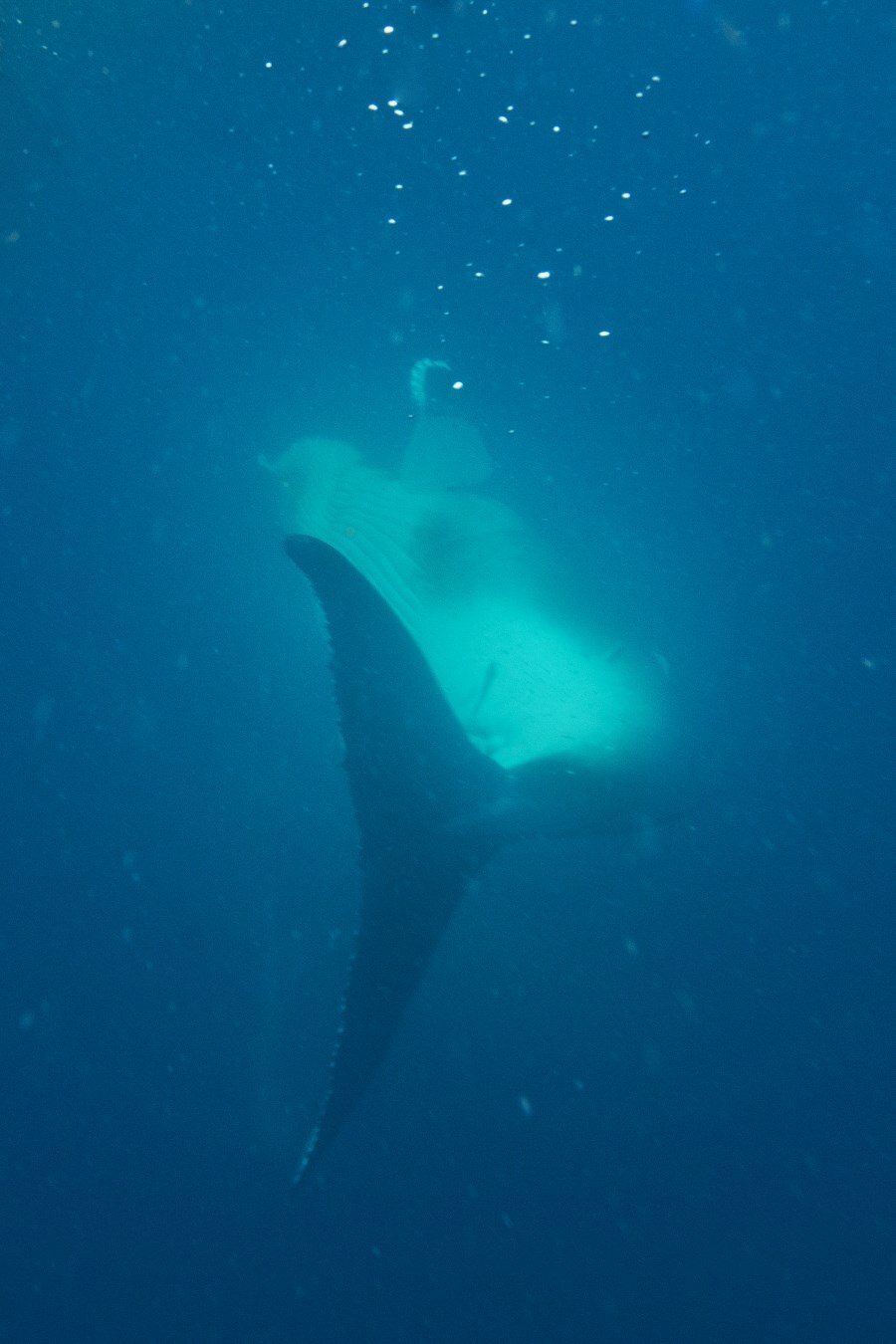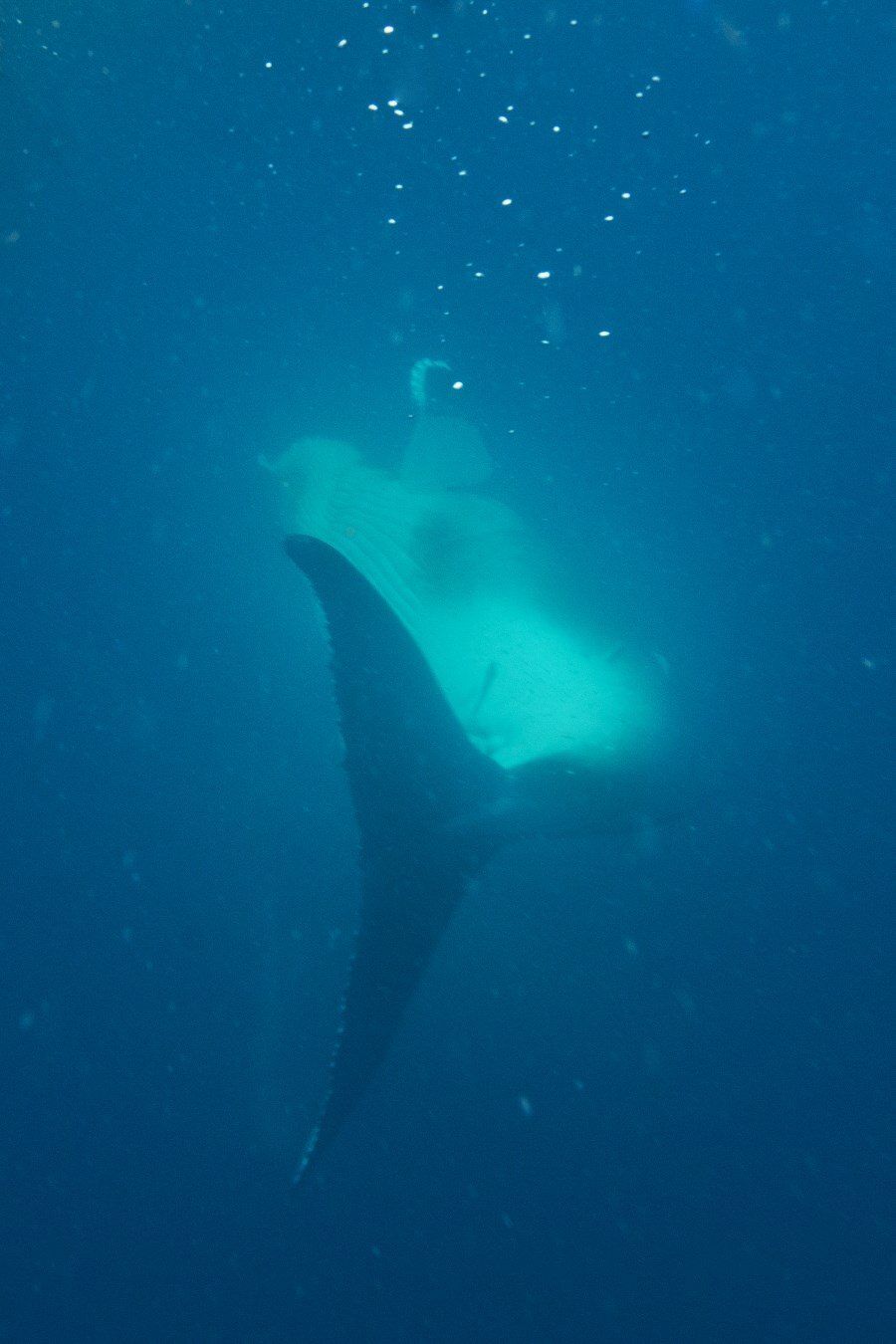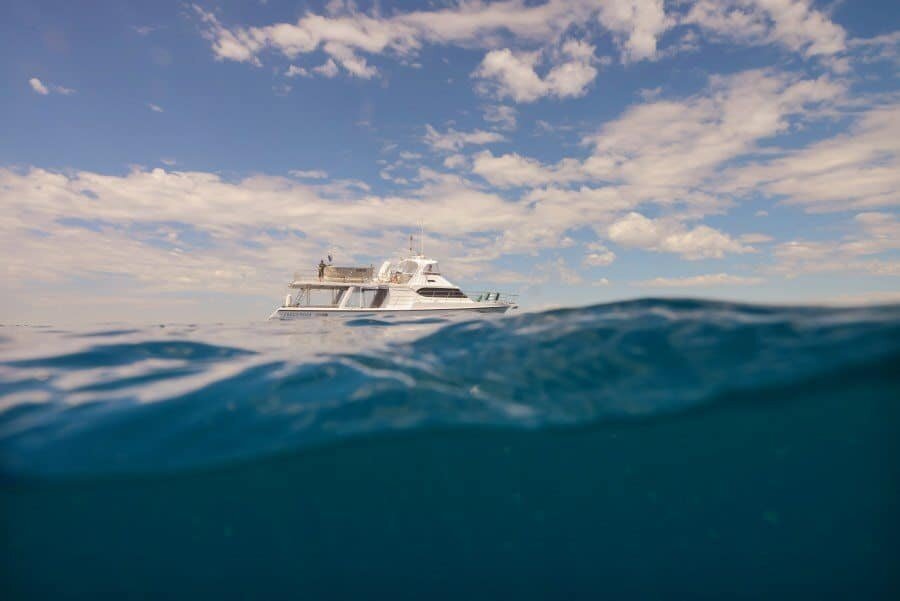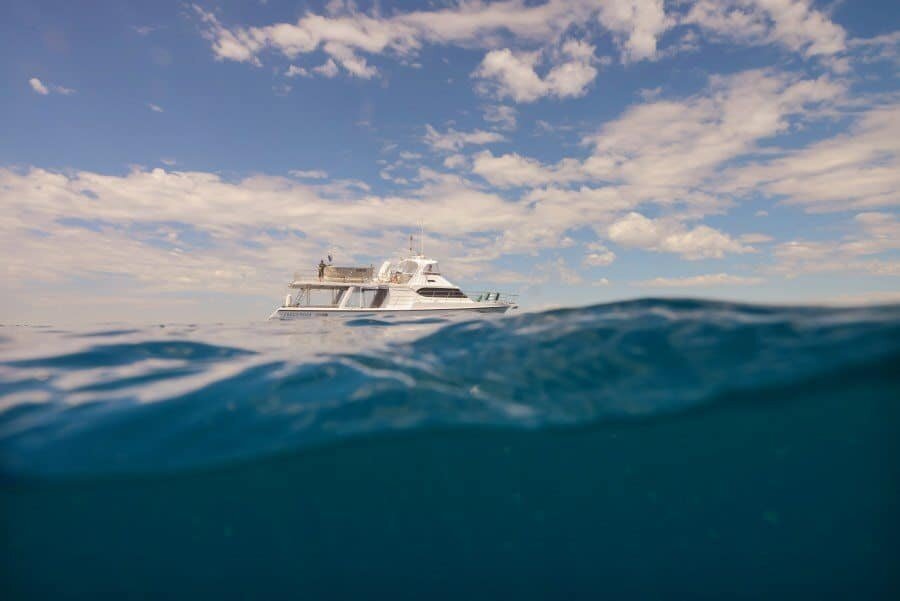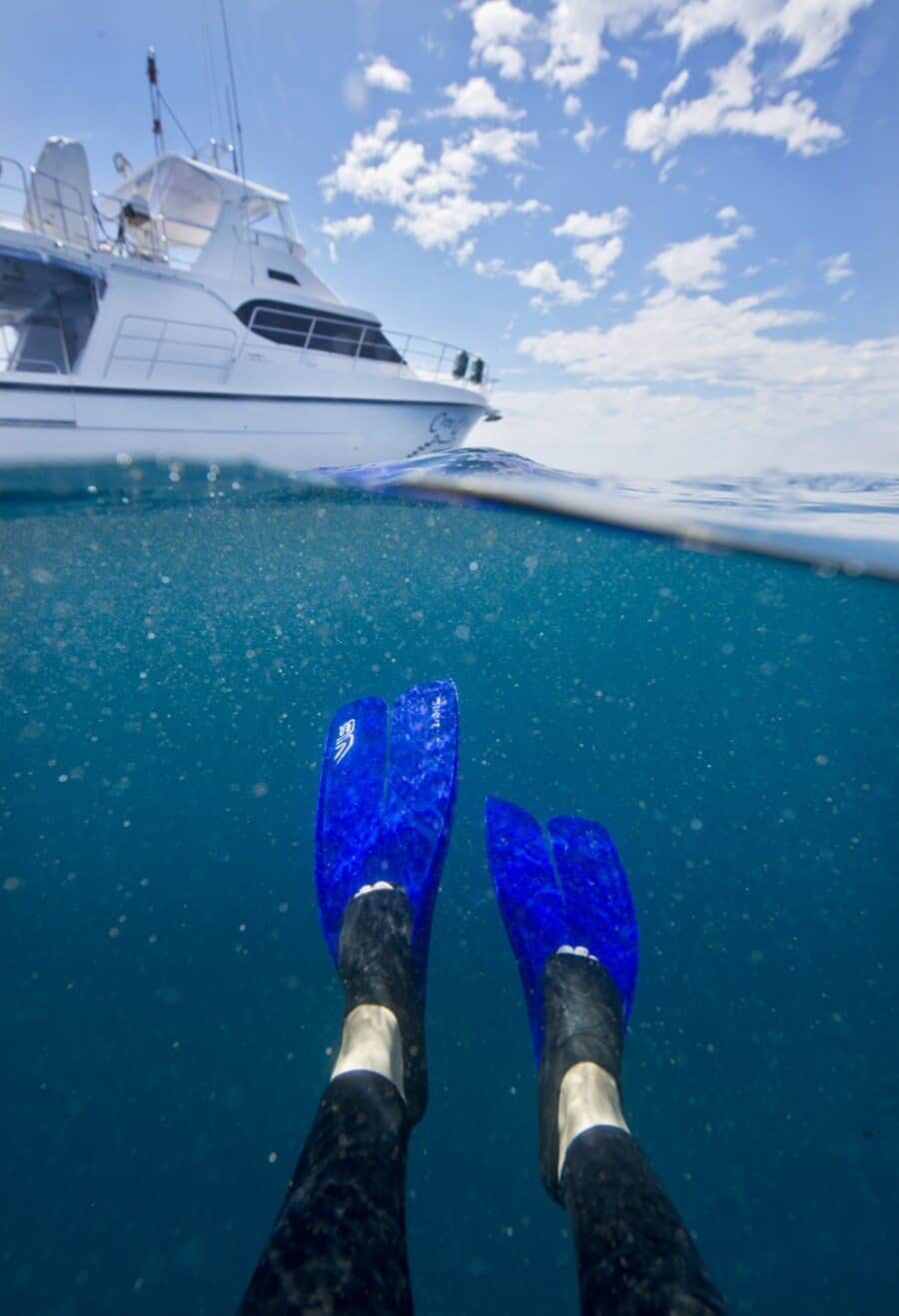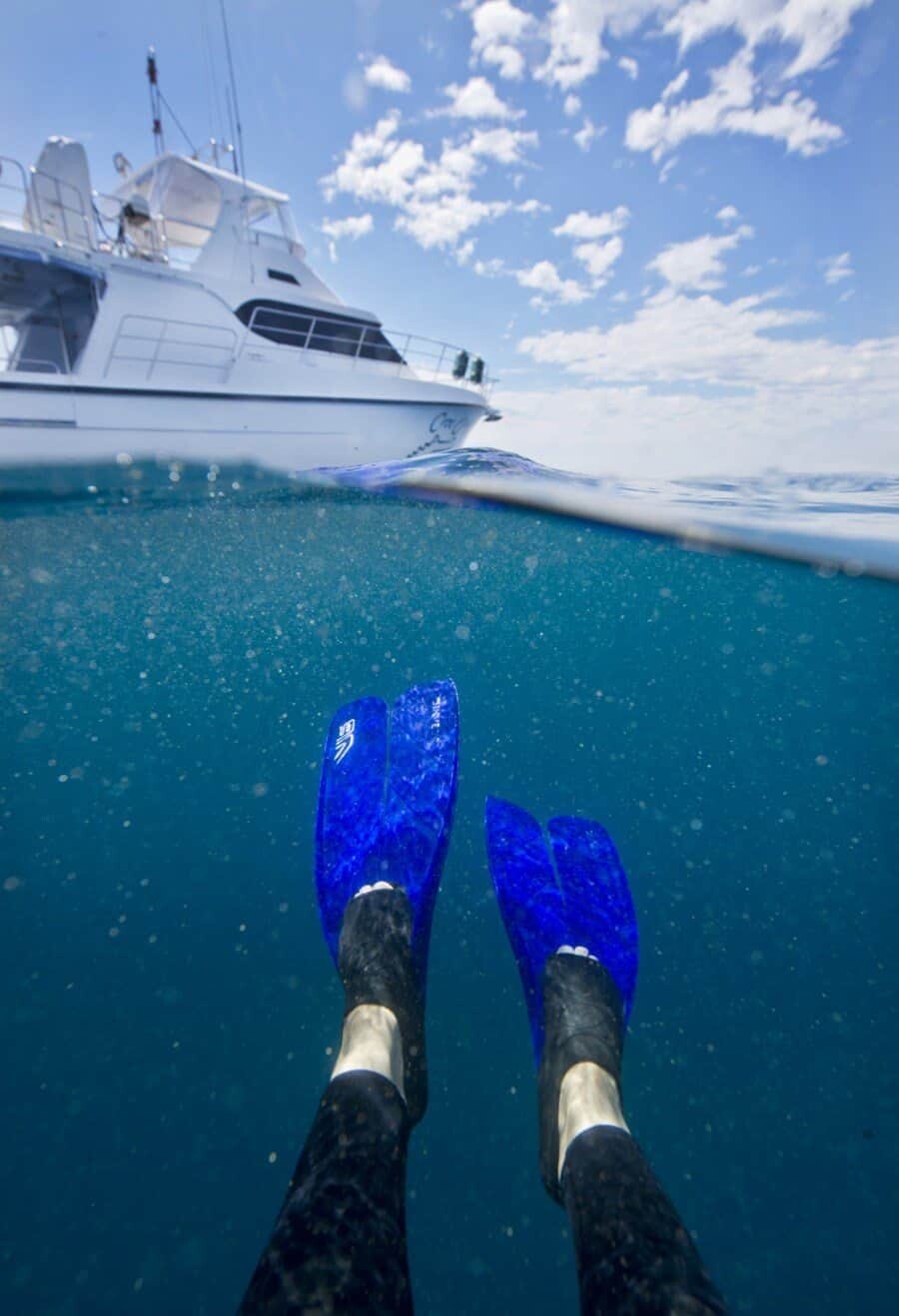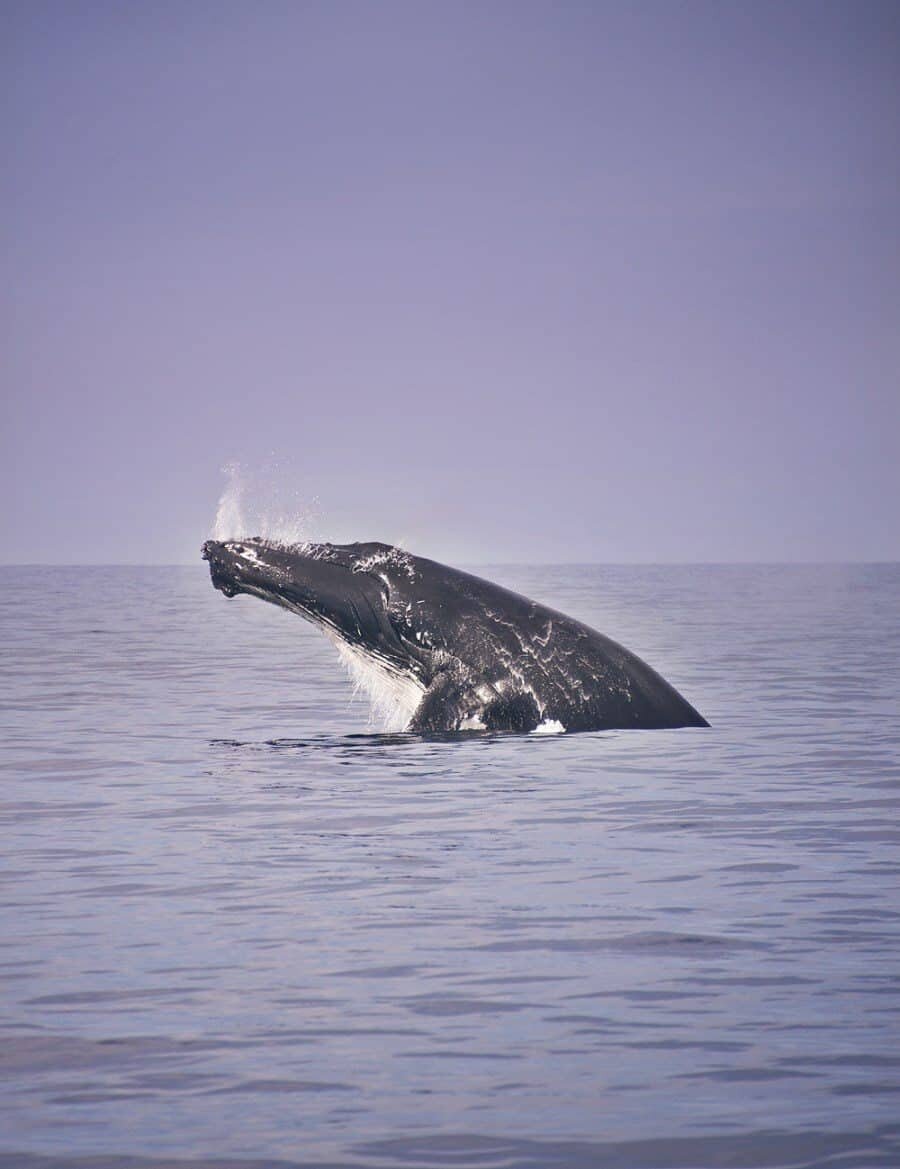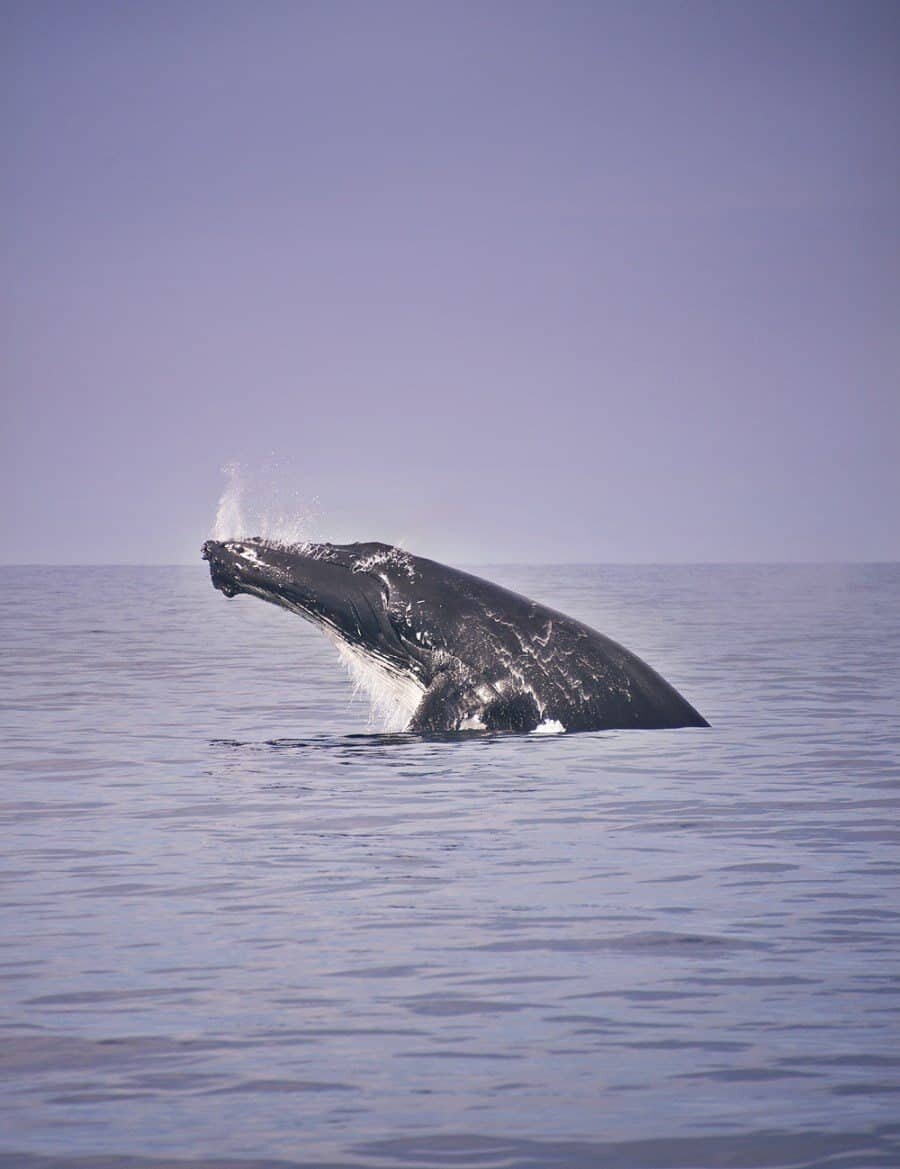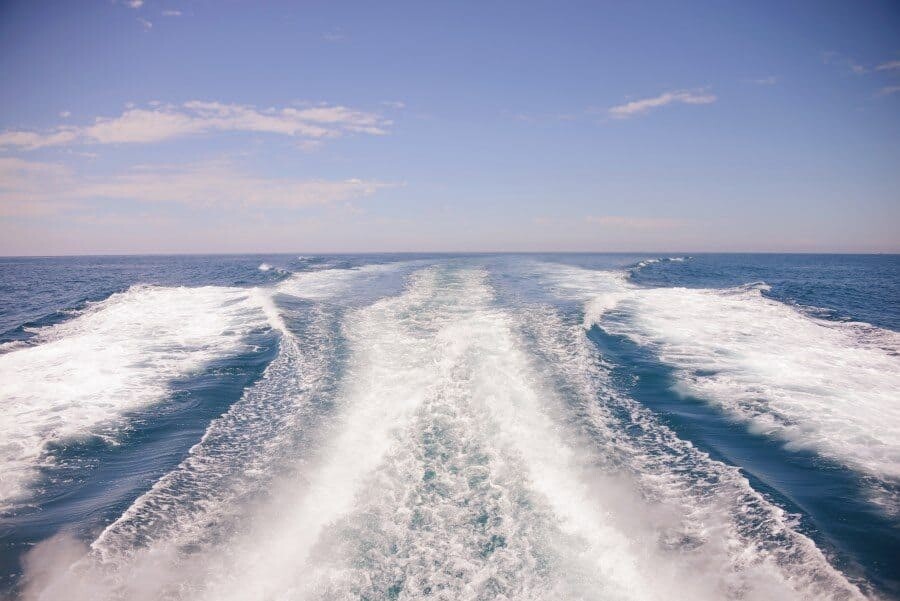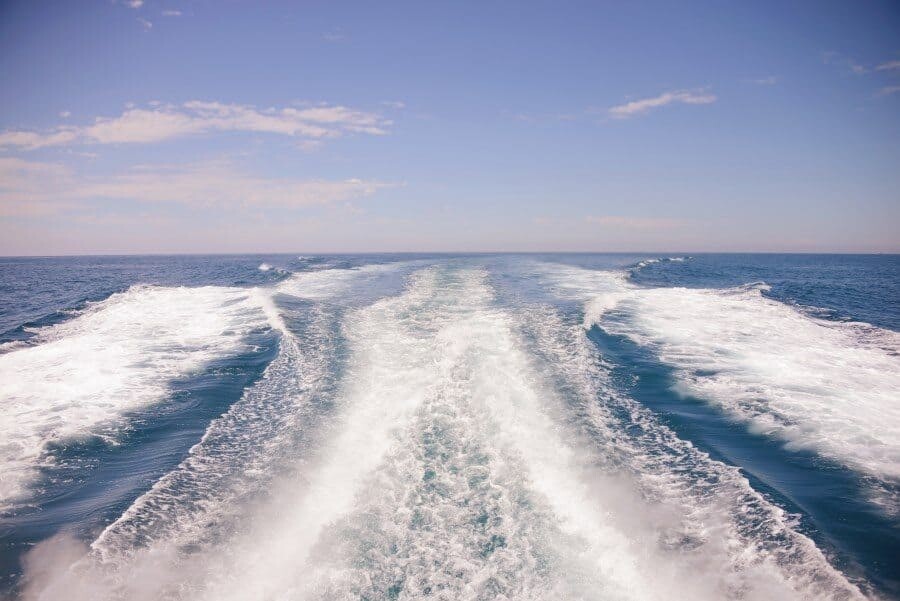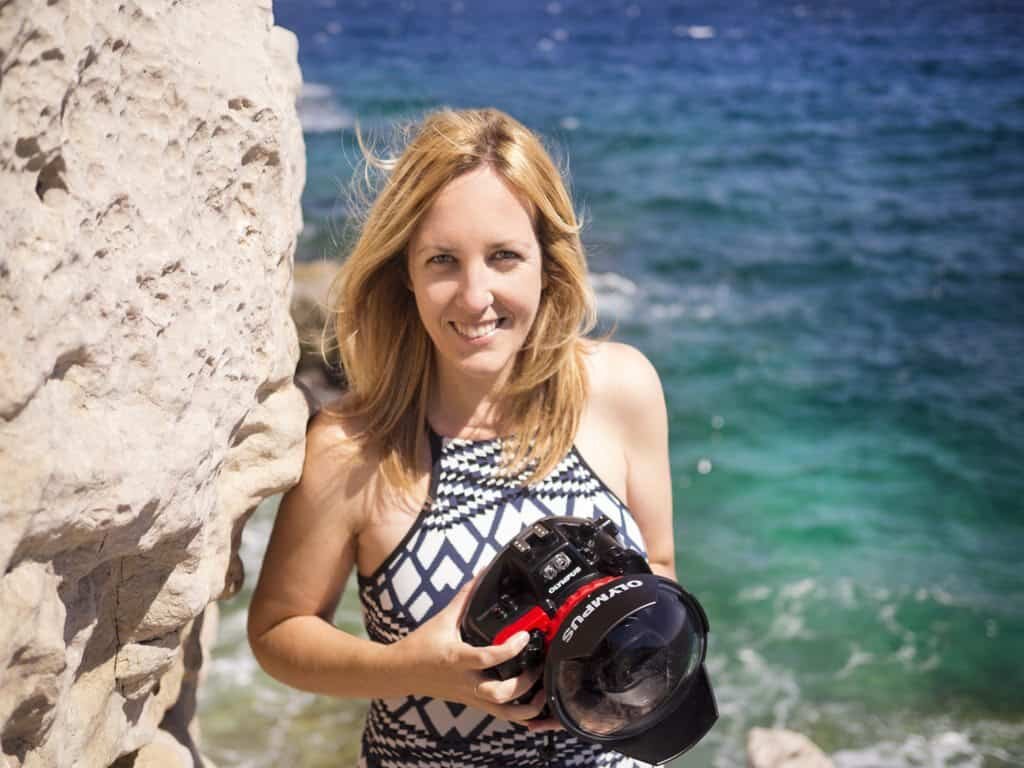 Hello! I'm the founder and photographer behind The Wandering Lens.
With 17+yrs experience as a professional travel and landscape photographer, all advice found on this site is from my personal experience on the road. I hope it's useful for your own travels and would love to hear in the comments about your trips and experiences around the world.