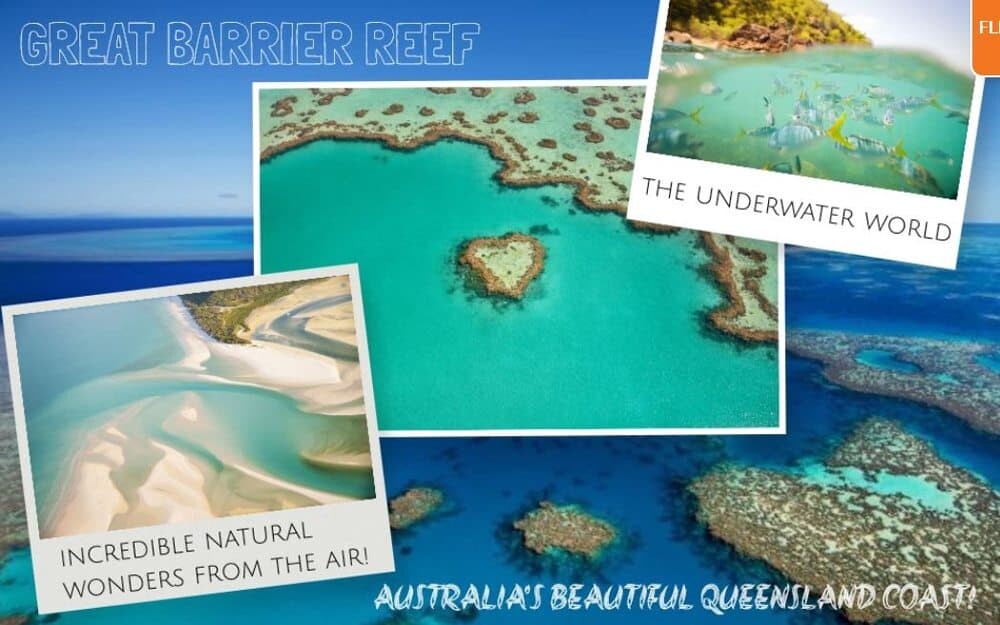 Social Media for Photographers –
Improve your Social Media Photography
With the world relying on social media now more than ever, there are so many opportunities for photographers to have their work seen. Originally this article listed only the 6 best social media platforms however I've been updating and shuffling them around regularly so now it's grown to 8 social media platforms for photographers.
Marketing your own work has become a crucial element to success and ensuring your creative work is visible within the online community is one of the best ways to gain attention.
Rather than posting every photo you've ever taken, putting together a collection of your best work and sharing it with the world online is a modern way of curating your own gallery and hosting an exhibition of sorts. Only it's free and everyone can attend. Hooray!
Social media photography has opened the door to a world of opportunity and for photographers, the visual realm of the online world is ideal for showcasing your images and you have complete control over what you publish.
The obvious starting points of Facebook and Instagram are one thing but you'll also find a handful of apps and sites that are making big strides towards becoming hubs for creative professionals.
Now is the best time to get involved so you don't miss the boat to be a social media photographer.
Check out my free guide on 'How To Become A Professional Travel Photographer' for more detailed tips to develop your career.
Take a peek below at my suggestions for the 6 (now 8) best social platforms for photographers to showcase their work…I've used photos from my own profiles as examples but you'll find a link in the titles to where you can create your own accounts.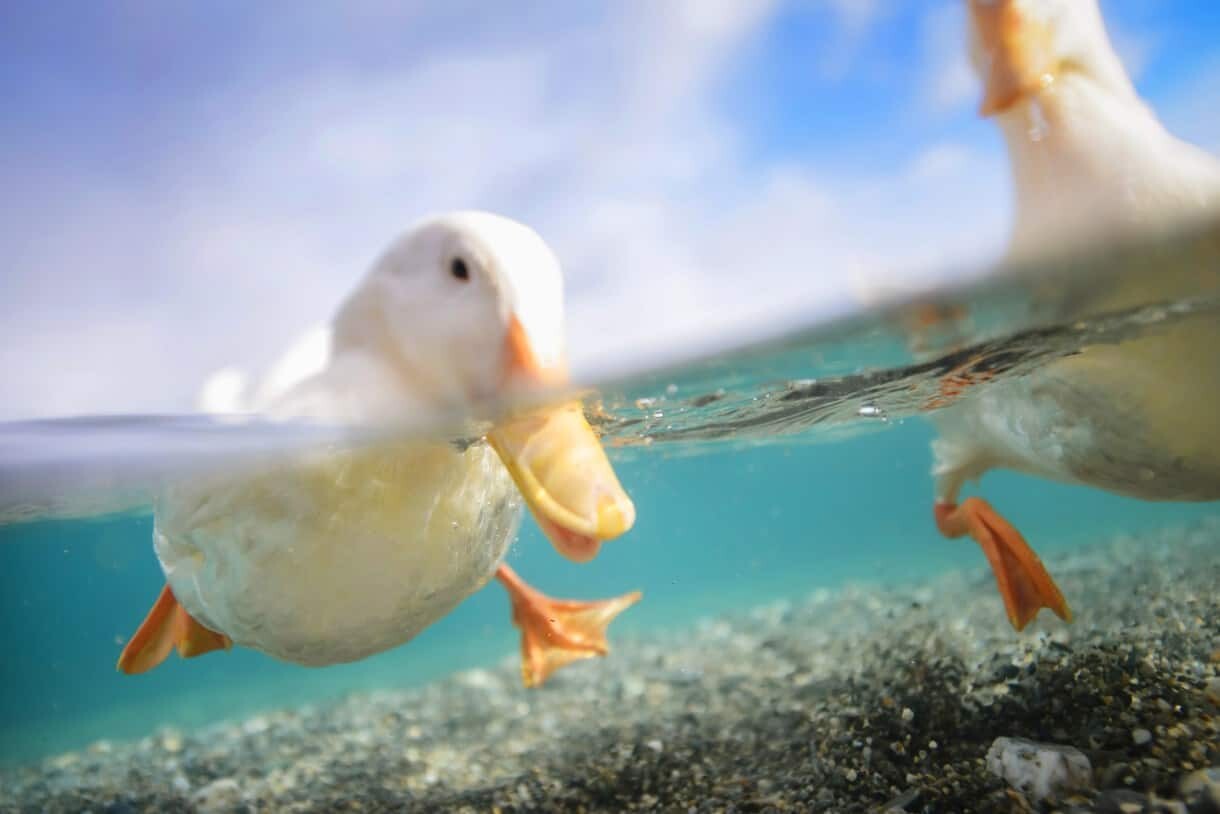 ---
Here we go…
Social Media for Photographers
Show off your amazing work!
If you use Adobe Photoshop or Adobe Lightroom (click here to sign up for a trial account) to edit your images, I'd highly suggest signing up to Behance. It's an online showcase of work created by photographers, illustrators, designers and artists and even if you don't feel like sharing anything, it's seriously inspiring!
The quality of work shared is crazy good and there's a huge range from extremely artistic edits that almost leave the photography genre and become a fantasy scene, or simply stunning landscape images.
When creating a profile on Behance – by Adobe, you can select which areas of art you're interested in most and it'll automatically generate a feed of work to view. I opted for Photography and Fine Art and am wowed daily by new content.
Within Behance you can create 'projects' and put together collections of your work for people to view but there's actually so much more than just a sharing element involved. Behance has a 'Live' area with educational videos about how to use the Adobe editing programs. It's also has a careers section where creative jobs are listed so you never know if this could be the starting point of your career!
You'll need an Adobe account to join Behance and if you're hoping to work as a photographer it's almost a necessity that you have access to the Adobe Creative Cloud, I wouldn't be able to operate my business without it! Behance is VERY exciting and well worth exploring if you're at a stage in your career where you have a clear portfolio and consistent style.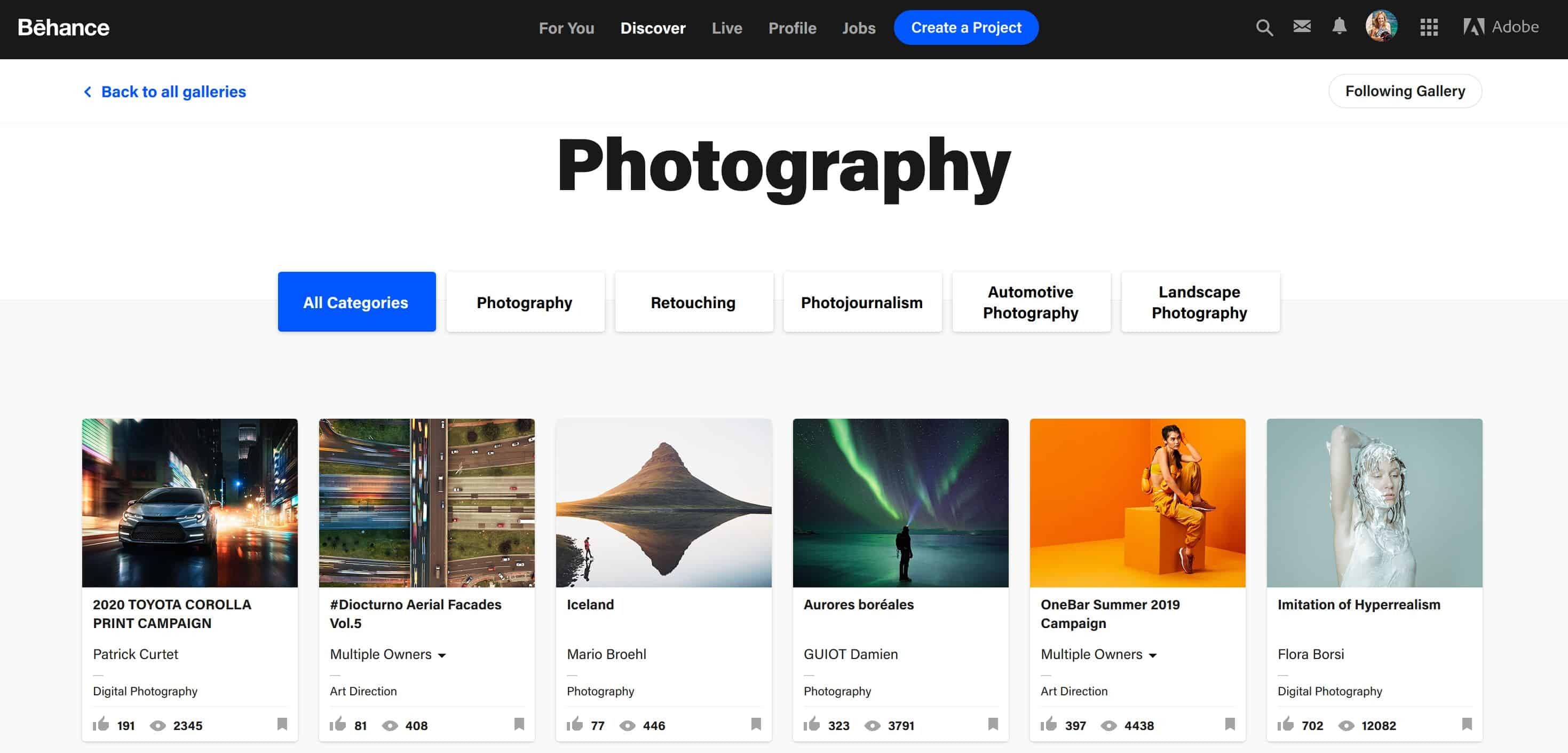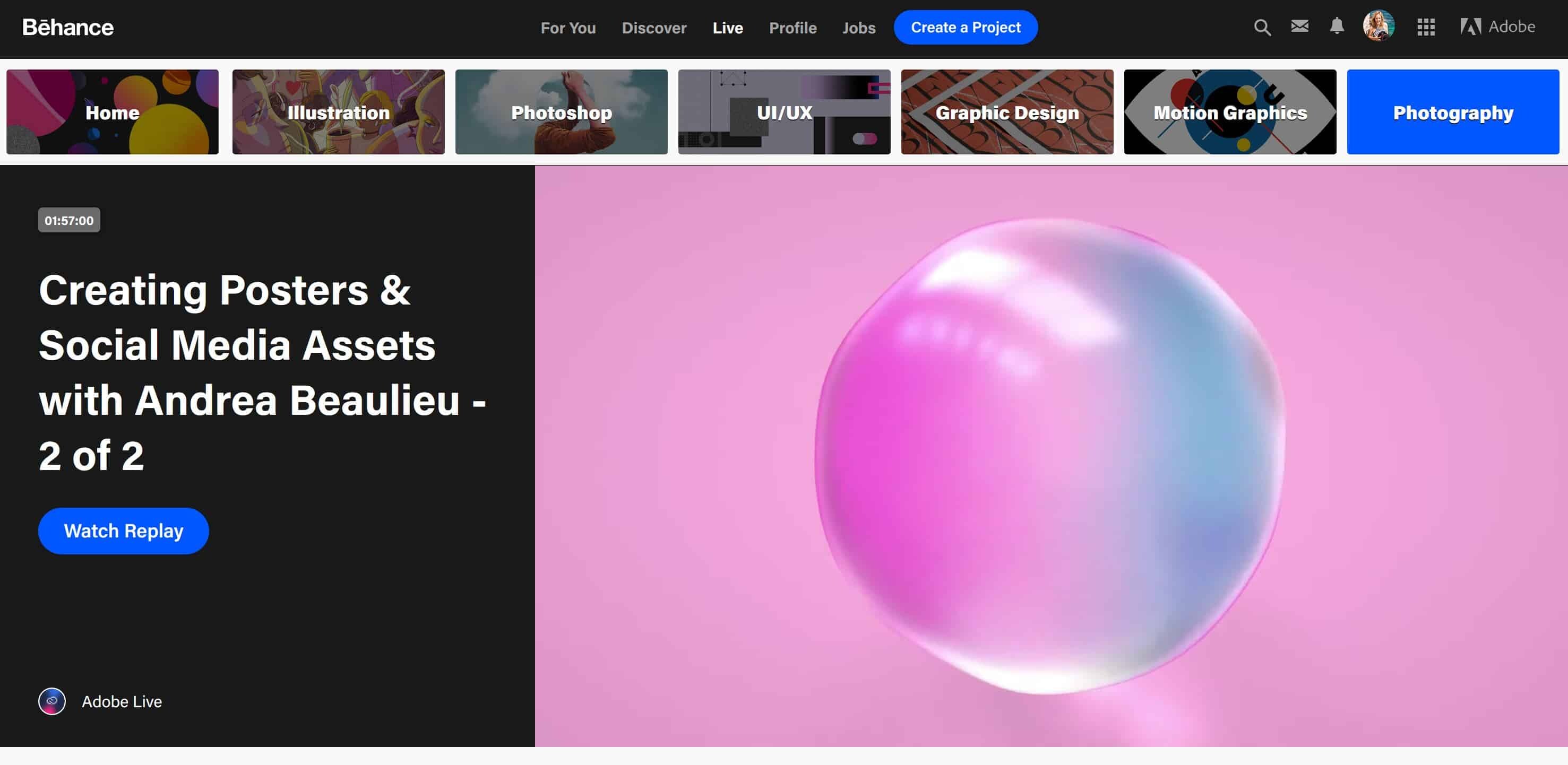 ---
Social Media Photography – Create mini magazines!
*Steller has just relauched with a major refresh so it's the PERFECT time to start posting and sharing visual stories there.
Have you always dreamt of having your photographs published? Steller is like creating your own mini magazine. The layouts are clean and modern, the process is super simple, its fun and the page designs work beautifully with images you can take straight from your phone's image library. Piece together a story of a recent trip, a collection of your creative photos or a destination piece about your favourite places around the world…it's your story, you can write about whatever you wish! Steller has an engaging community of creatives and your story can be shared in other collections throughout the app and Steller itself regularly features stories to it's large audience which can be a big boost for your photography.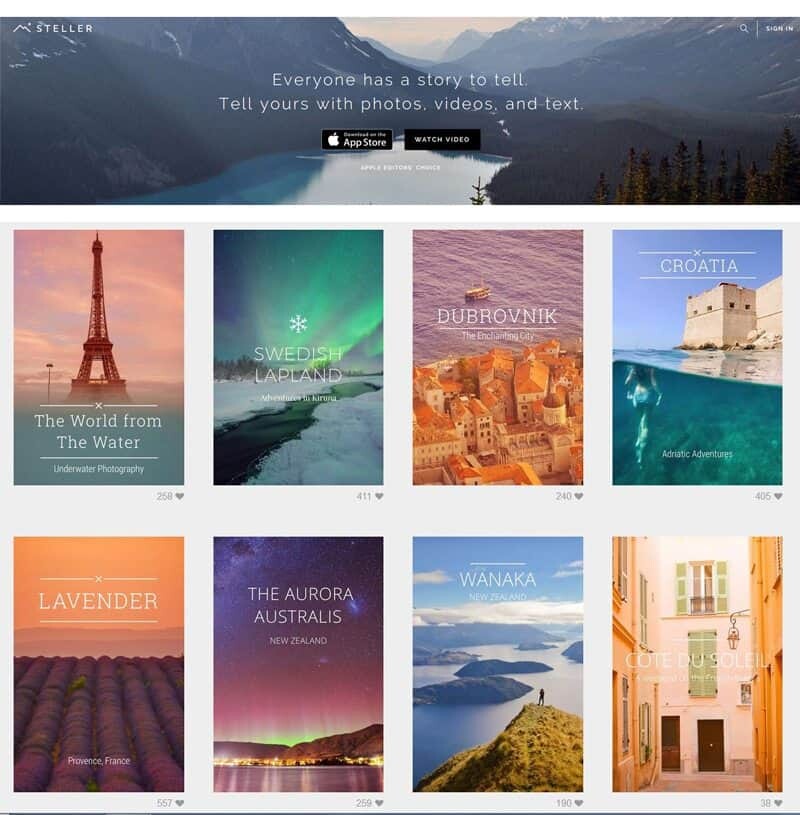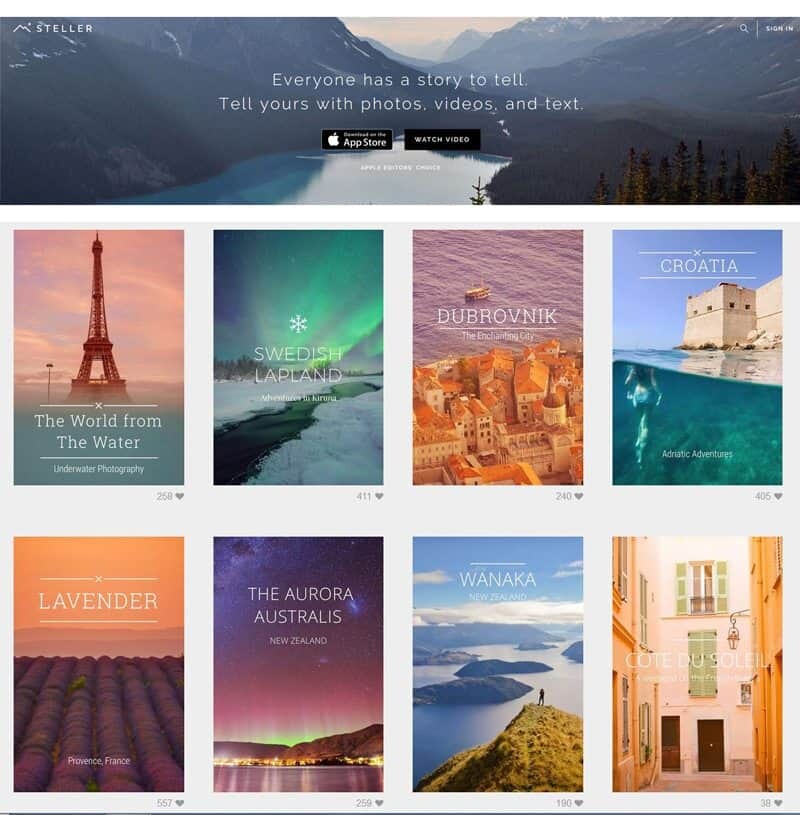 ---
Work as a Social Media Photographer
If you have an Instagram account, pop your account name in the comments below so we can all have a peek! Instagram is the fastest growing social media platform around and for photographers it's visually inspiring and encouraging. Having a space to share your work and engage with your followers is a great way to build confidence in your photography and compile a virtual gallery. Of course you've probably all seen the changes starting to occur with notifications/posts only appearing from those accounts you've personally turned them on for but we might have to just see how it goes…still a great platform in my eyes to engage with a community of photo lovers.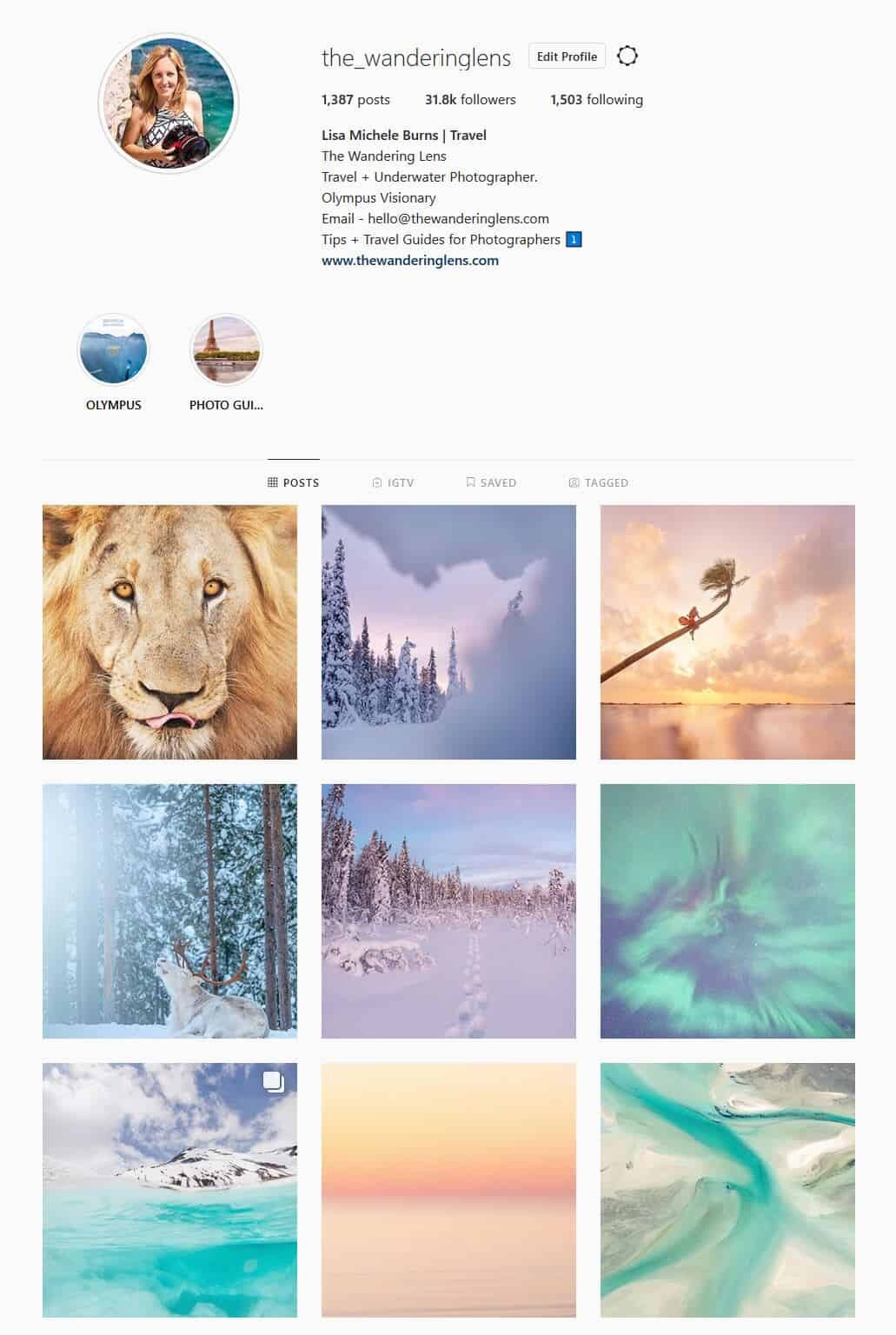 ---
Want to improve your photography to stand out?
This new workbook bundle will transform your approach to photography!
Are you seeking motivation with your photos? Want your images to look more professional and creative? This bundle is designed with you in mind! If you've been eager to take your photography to the next level, learn creative composition techniques and define an approach that's uniquely yours, you'll LOVE what's included.
Click the image below to find out more or visit The Wandering Lens store of Creative Development.
---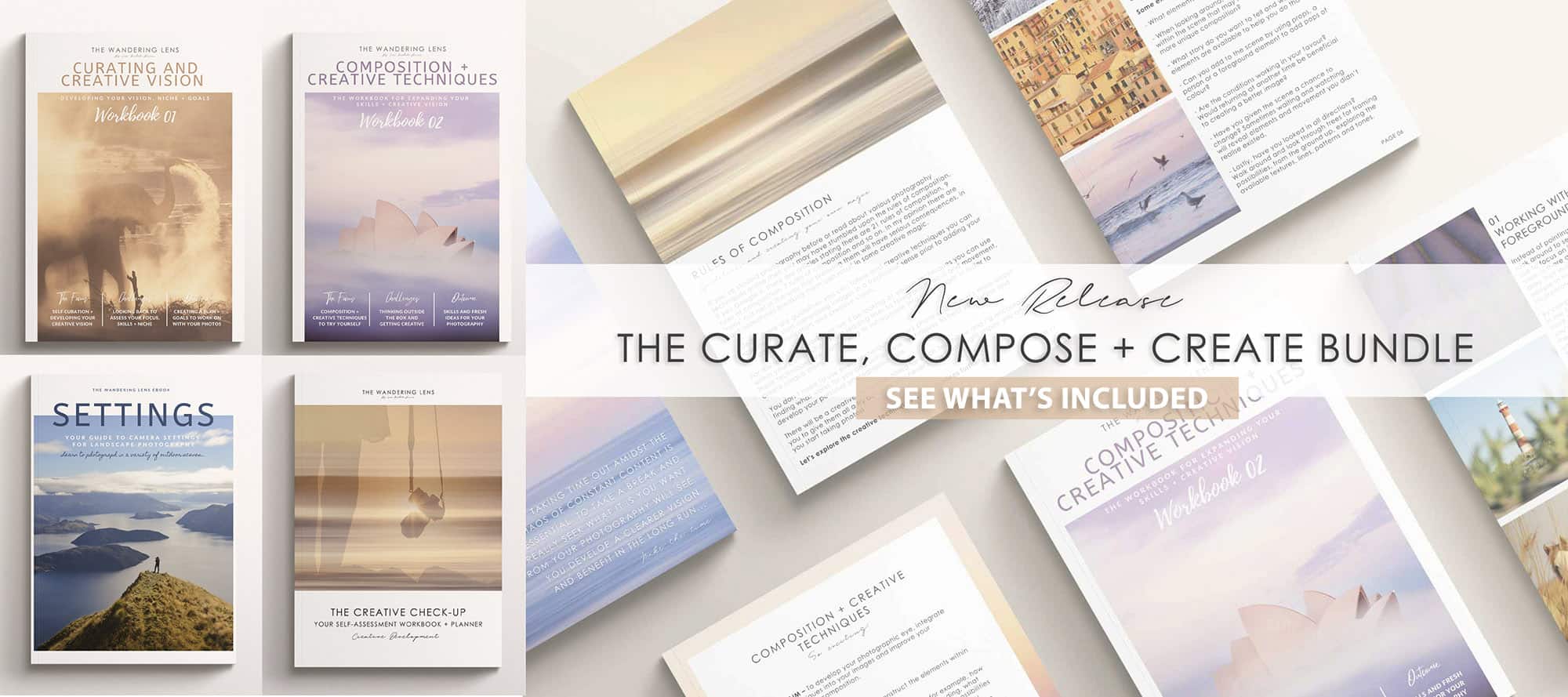 ---
Vero was originally on this list, and then it got a little unpopular so I removed it. But, guess what? It's back! Photographers seem to be rushing back to join Vero and after reconnecting my account, I'm on board to see what the app can do this time round.
Back in 2018 it was hailed as the app that would replace Instagram, now, as we all get a little burnt out from sharing daily for minimal views, it appears a lot of photographers are giving Vero a second chance.
I've just published this article about Vero and why you could maybe give it a try – 'What is Vero and Why Should You Care as a Photographer?'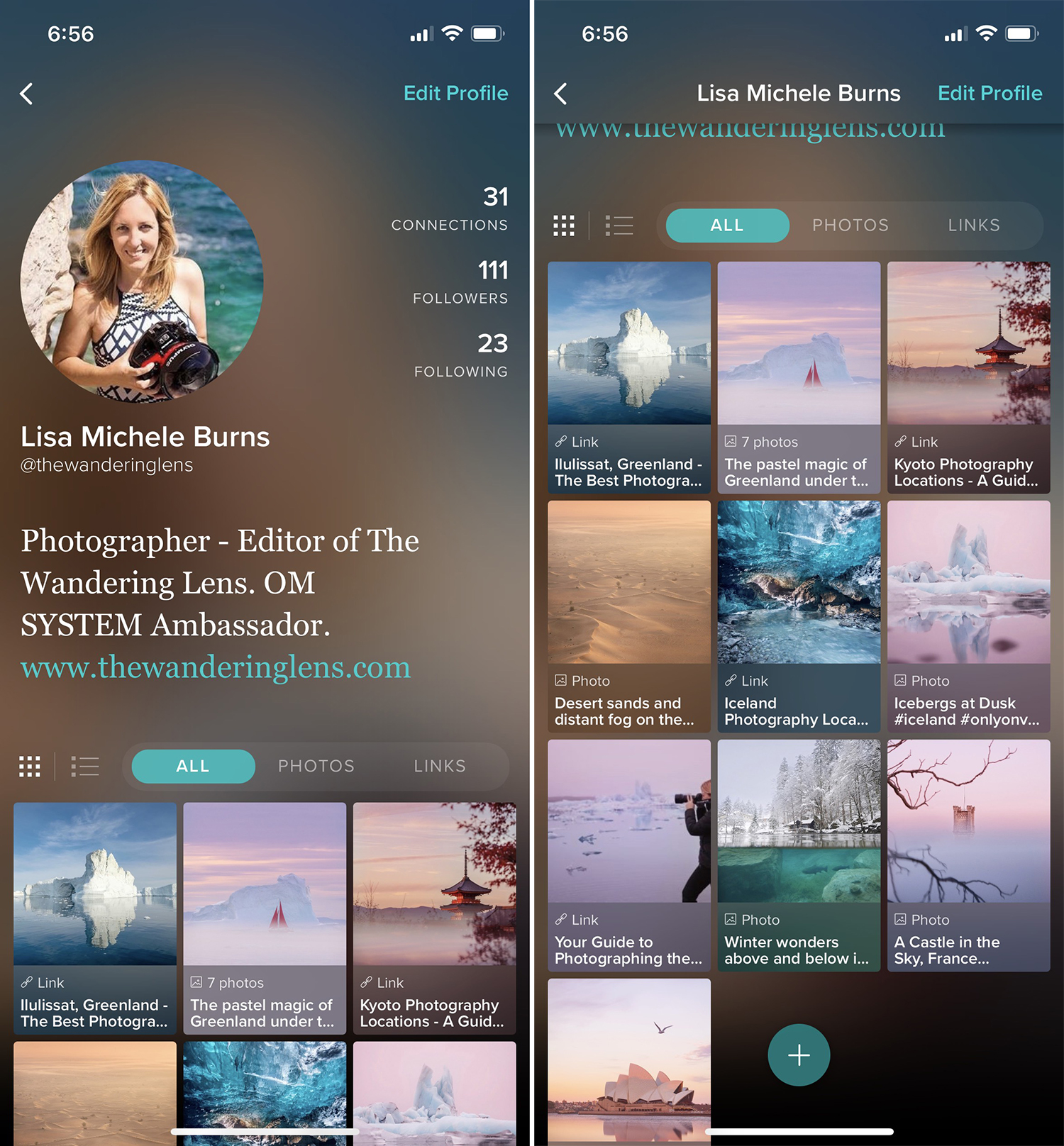 ---
Social Media Photography – An alternate to Flickr
I've only recently signed up to YouPic but have been surprised at the interaction on the site. Having posted just 10 images they've already been viewed more than 360,000 times! Crazy right? The YouPic site is a little like Flickr and people can share images, comment or take part in themed contests. Once you create a profile you can also work towards various award levels and achievements! It will be interesting to see where this site goes so jump on now and see what you think!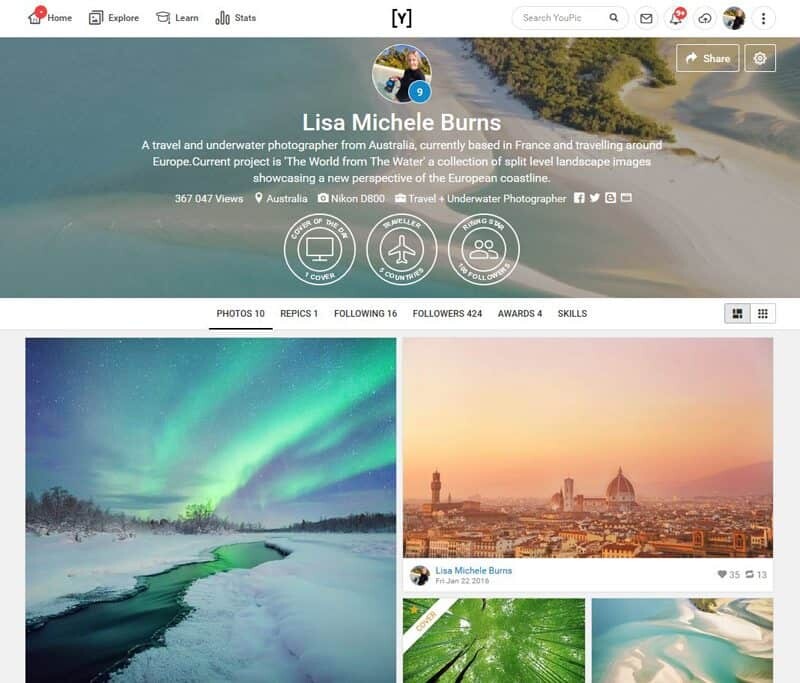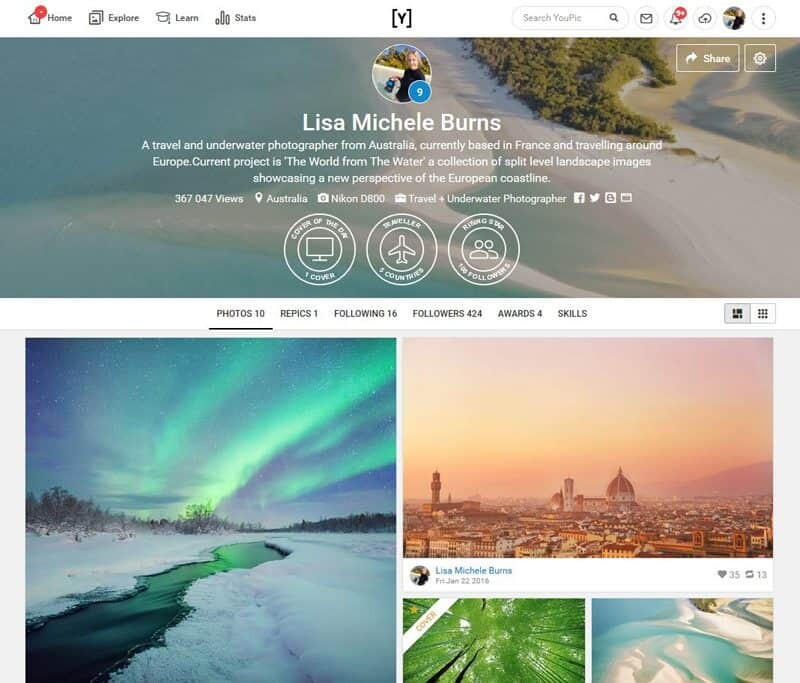 ---
Social Media Photography – A community of travel lovers!
Travel lovers unite on this site of mapped goodness. With accurate destinations you can post a photo and share the location with other users so when they visit it's easy to find! The site is bright, very social and the app is nice and easy to use if you want to quickly upload images on the road.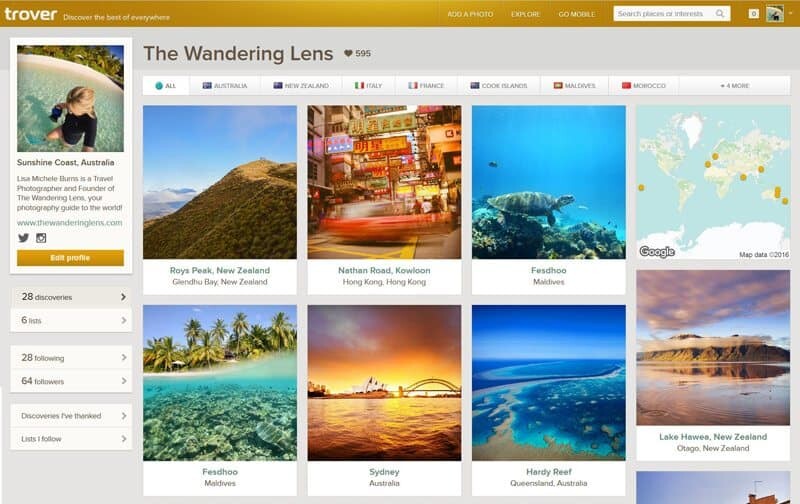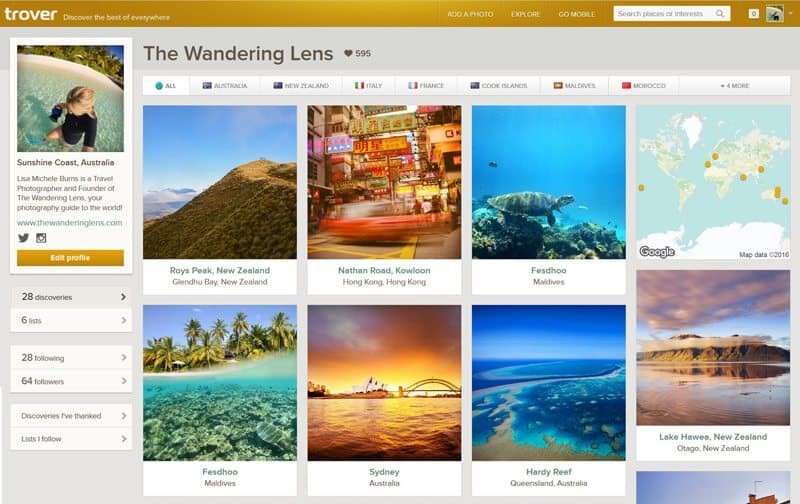 ---
Social Media Photography – For the planners + visually inspired
It's a visual melting pot of anything and everything! Pinterest has been around for a while now but it's ability to link through to your portfolio or website has recently captured my attention. Some photographers are reporting that over 50% of their online traffic comes from Pinterest alone. Now that's reason enough to at least give it a try. Travel photography is one of the highest ranking topics on Pinterest so sharing your work here can generate great click through rates to your website/blog or social accounts. If you're into compiling motivation boards, this is the place for you! It can get a little overwhelming so be sure to use the search function to narrow things down and find exactly what you're looking for or which boards you're posting to.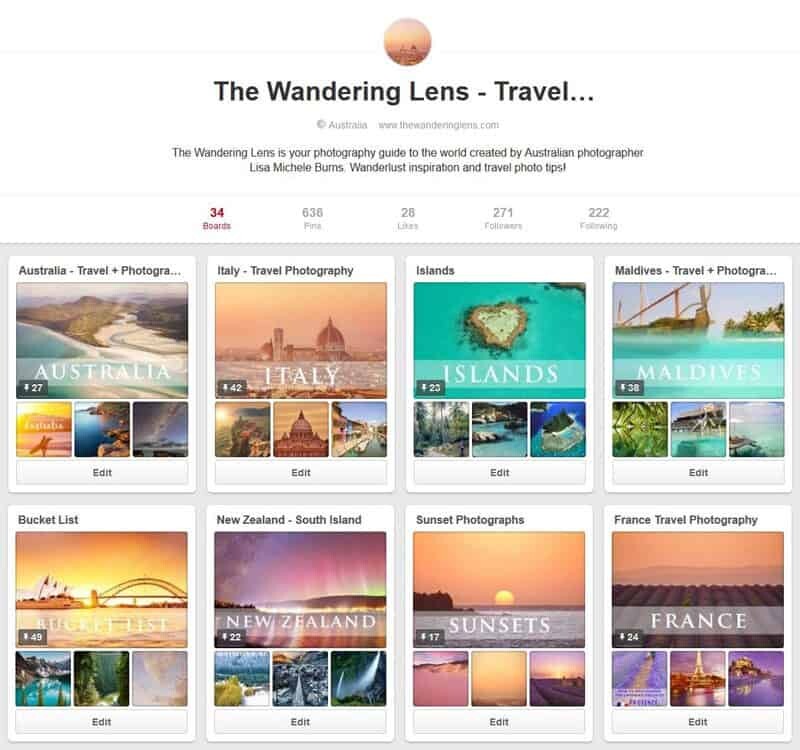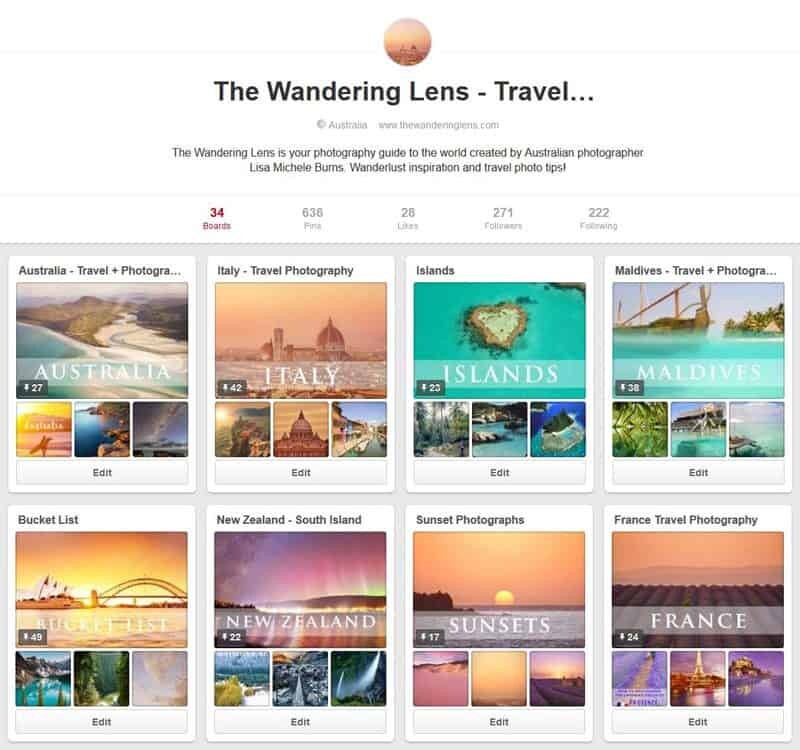 ---
TIK TOK for Photographers
A new addition to this list, Tik Tok is rapidly growing as a social media platform to consider. While a lot of content focuses on dancing and music, you can get creative with Tik Tok and really release your personality! Pair your photographs with funky music, showcase a collection of images to the beat of a song. There are trending sounds you can use in an attempt to boost your post too.
From doing some research, showing your face on Tik Tok tends to work best. You can be out and about taking photos and capture a series of quick videos to piece together to music. You can chat to the camera and talk about your work, the inspiration, the location or mix it up and share both fun, dance videos and informative videos about your photography.
Posting on Tik Tok regularly, at least once per day, can benefit your account in the growth stages. Poke around and follow accounts that inspire you and see how they're using the platform. Unlike Instagram in which feeds are perfectly colour coordinated and planned, on Tik Tok you can worry less about curated content.
Editing tips, before and afters, behind the scenes and 'this is how I captured it' videos work a treat!
---
Keen to learn more with The Wandering Lens?
If you're eager to improve your photography, explore your creative talents and even perhaps work in the industry, you'll find self-study courses and a library of eBooks and Workbooks via The Wandering Lens Store. These creative courses and resources bring together my 17+years of experience and lessons from working in the industry. I want to see others share their talents and get published, sell prints, find clients – to have the confidence to achieve whatever it is you want to within the field of photography. Get in touch via hello@thewanderinglens.com if you'd like to chat about your photography!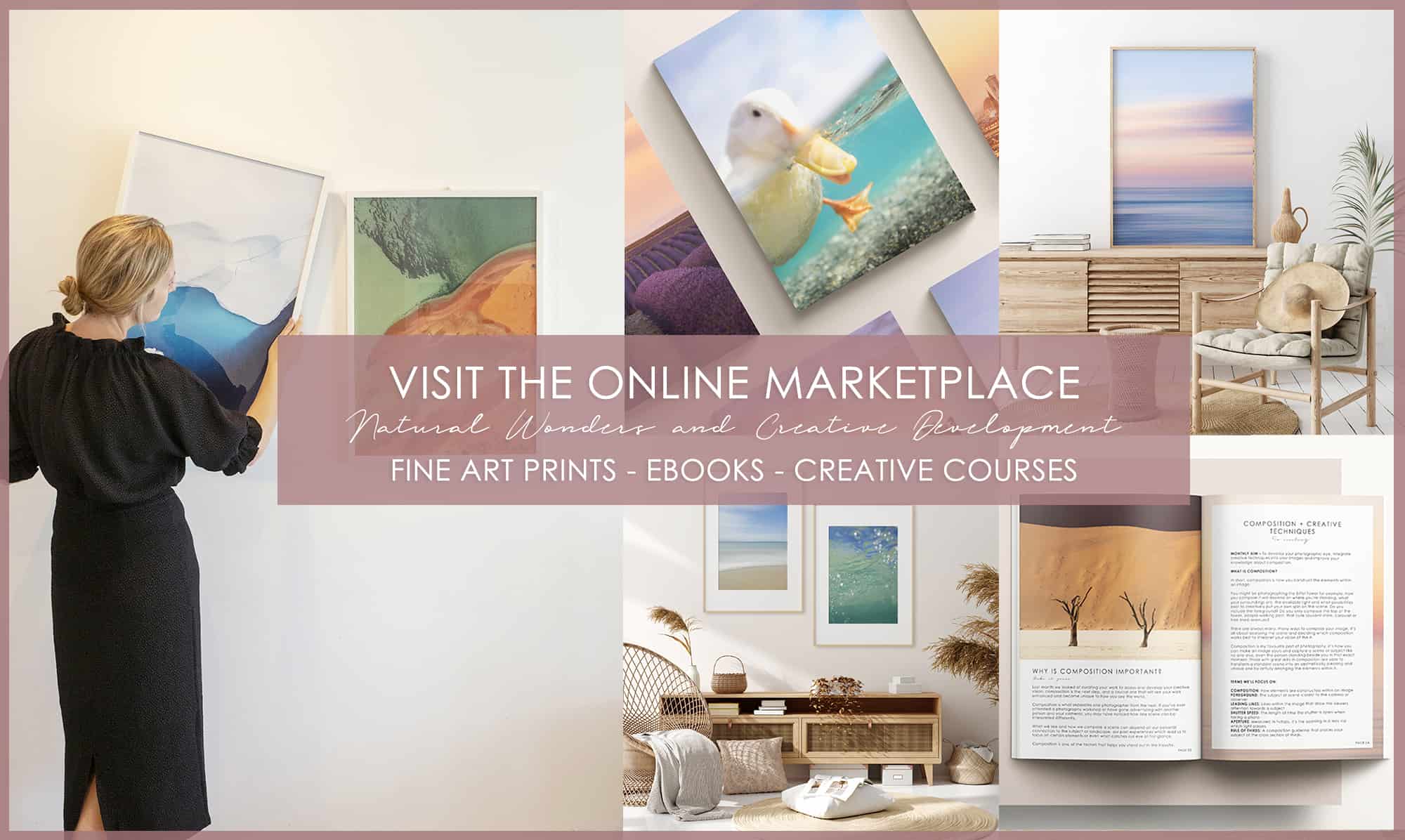 Social Media for Photographers: Additional Free Resources on The Wandering Lens –
Curating Your Work for Social Media
The 6 Best Apps for Travel Photographers
How to Stand Out as a Photographer Today
If you're interested in becoming a professional travel photographer, don't forget to have a read of my free guide to getting your career started – "How To Become A Professional Travel Photographer".
Alternatively, you'll find loads of photo tips for improving your photography in my "Photography Tips" archive.
Because all of the sites above are socially orientated and about sharing…comment with the links to your favourite social accounts in the comments below so we can all have a look and follow along!
Do you have a favourite social media platform?
Those keen to develop and learn quickly how to improve their photography, get creative and forge a career as a photographer, take a peke at my brand new eBook library. The following guides may be useful, 'A Photographer's Handbook to Creative Vision' and 'SETTINGS: Your Guide to Camera Settings for Landscape Photography'.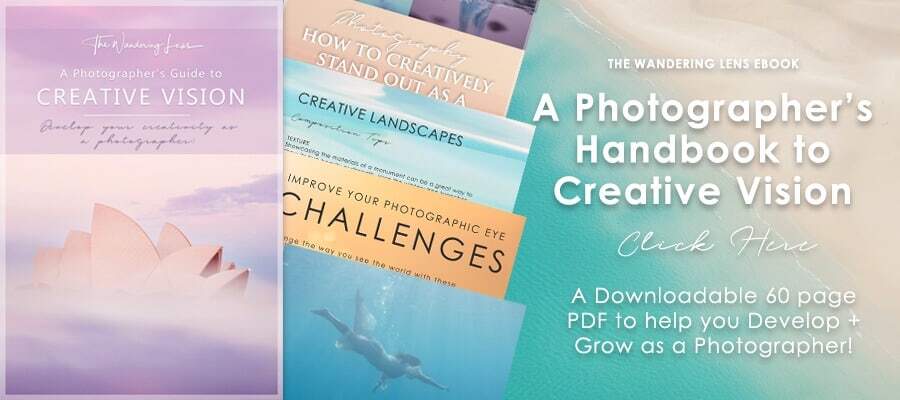 I'm also always looking for contributing photographers to share a unique photography adventure. If you've recently been on a trip and have a series of high quality images and a story, email hello@thewanderinglens.com and pitch it to me!
If you're into Pinterest…here is a photo to PIN!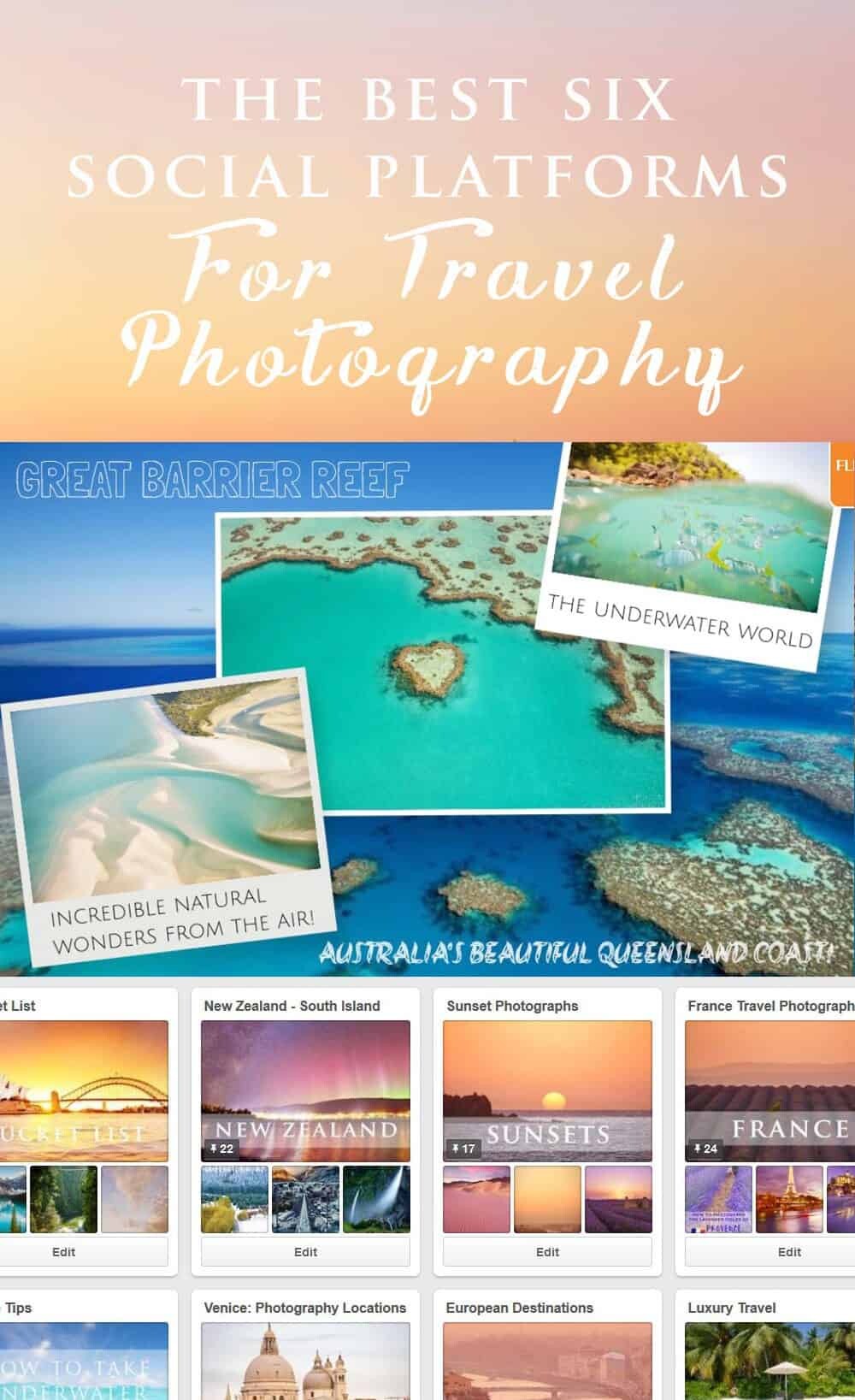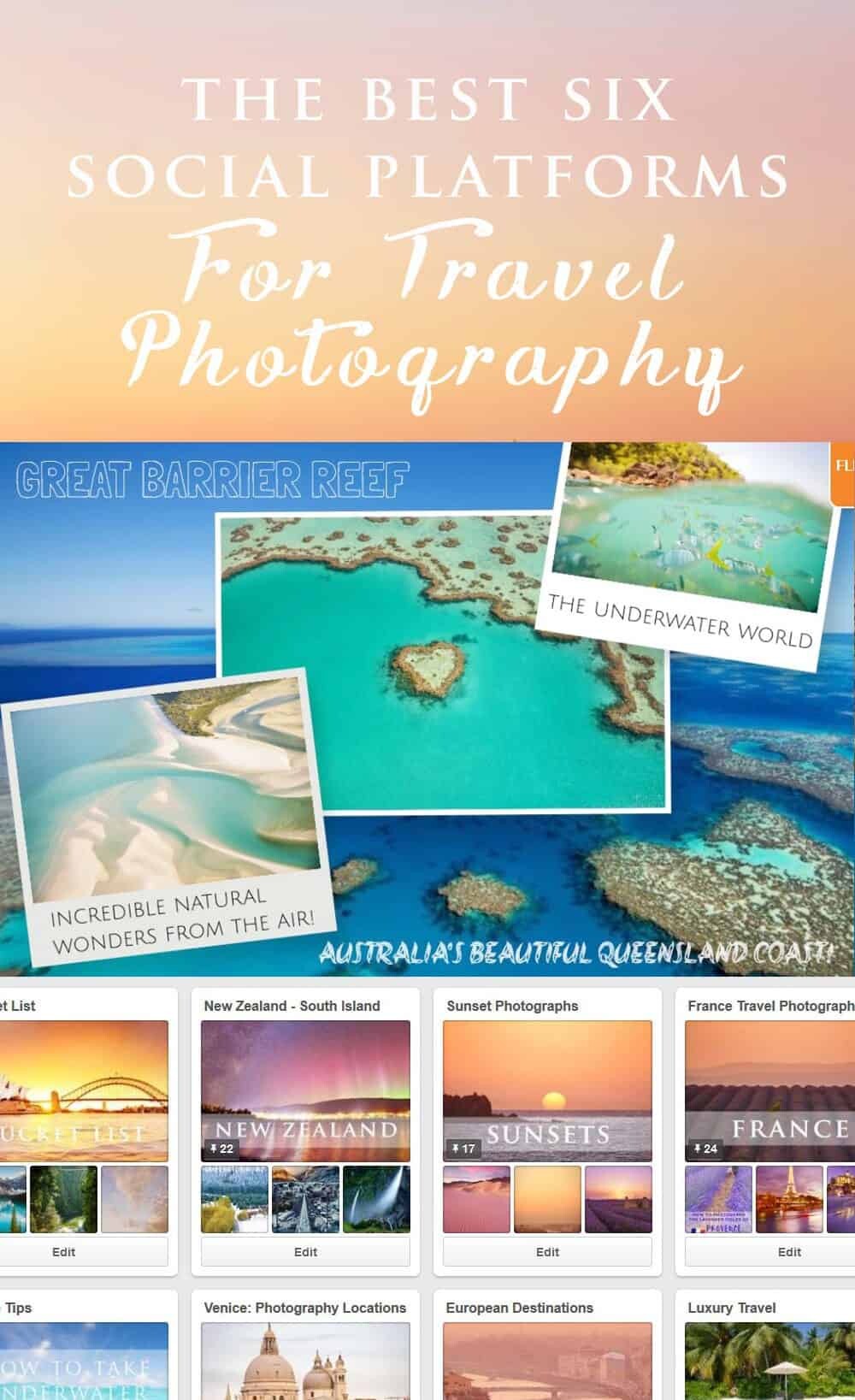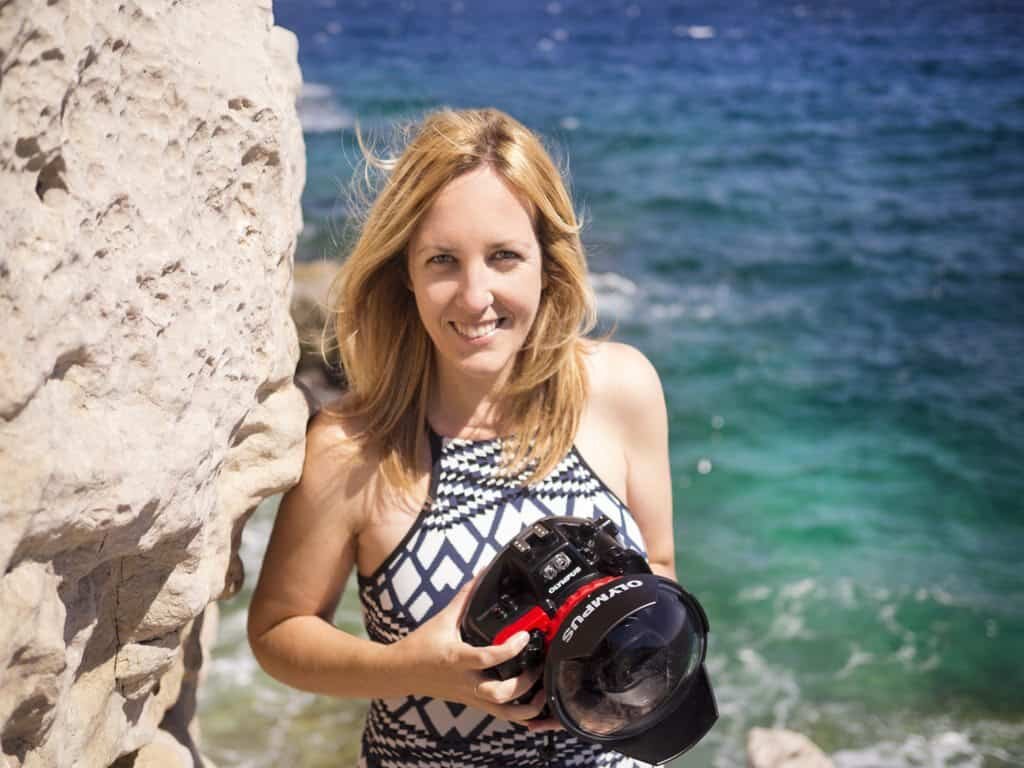 Hello! I'm the founder and photographer behind The Wandering Lens.
With 17+yrs experience as a professional travel and landscape photographer, all advice found on this site is from my personal experience on the road. I hope it's useful for your own travels and would love to hear in the comments about your trips and experiences around the world.