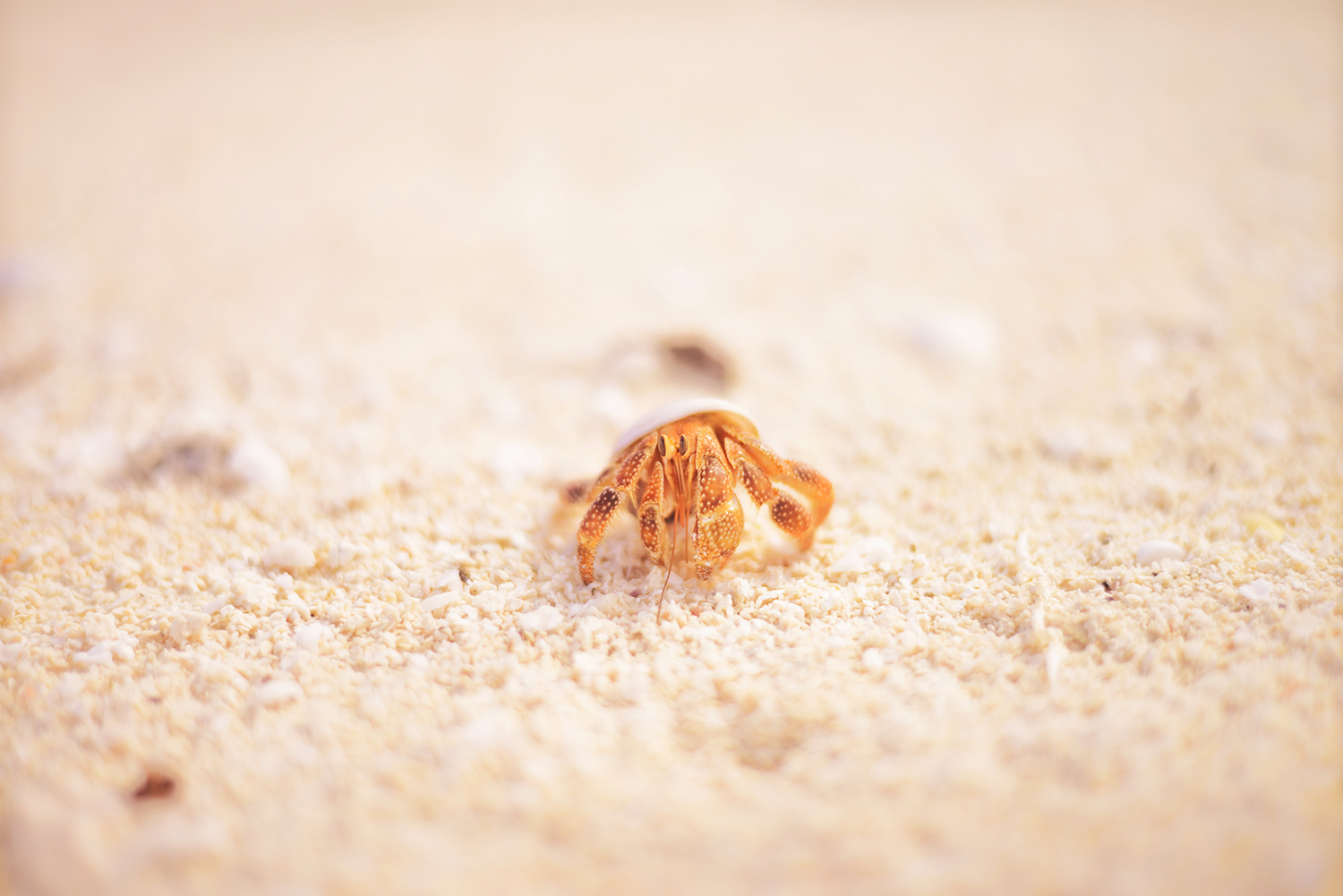 Hello Vero! Is this social media app for you?
Vero is a social media platform offering everything we love about social media. The ability to share images and video still exists just like on Instagram, Twitter, Facebook and so on, the big difference though is all the extra features.
As creatives, we can share links to our work, recommend books and connect in a more authentic way. Perhaps we're all missing this connection a little bit lately!?
With Instagram appearing to steer towards video content and a more Tik Tok, loud, fast and moving approach, a lot of photographers are wandering back to Vero for another peek.
Back in 2018 I remember a mad rush to secure a Vero account. It was the latest social media platform and suddenly we all loved it and wanted to be on it from the very start. Then, who knows what happened? Did it disappear? Did we all just continue with Instagram and never really make the switch? I recall some issues with the founder as people started looking into their past but after a major update, it looks like it's been sitting there in the background just waiting for us to remember.
You may have seen stories of your fellow photographers sharing links to their Vero accounts. Personally, I'd forgotten about mine and crossed my fingers I still remembered the password! You'll find me at @thewanderinglens or click https://vero.co/thewanderinglens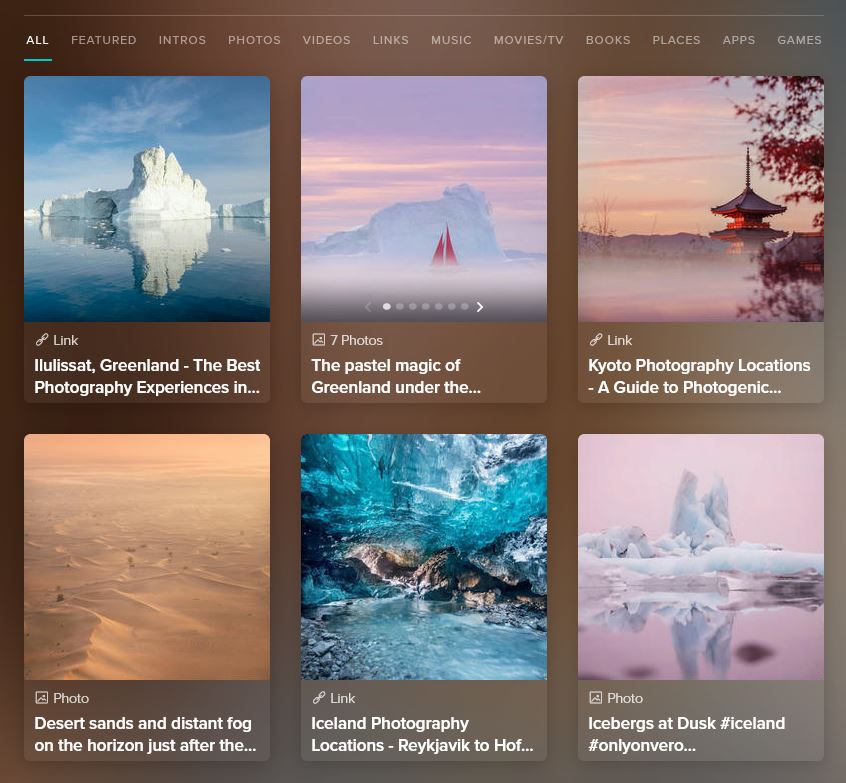 So what is Vero?
Essentially it's a social media app promising a more authentic experience that focuses on images and video content. It's got quite a calming layout, images appear clearer, engagement feels higher, plus you actually get to see content from those you follow!
For now, Vero feels like the refreshing, cool change we've all been seeking. A way to connect, share our work and enjoy socialising online again with fellow photographers and creatives.
How can you use Vero?
However you wish! Remove the pressures you were feeling about keeping up with the Instagram algorithm and need to post/share daily. Have fun with it.
Explore Vero, get to know the features and make it your own little space to share what you love and to interact with like minded people. You don't have to copy and paste what you already share elsewhere, get creative, start fresh, build a profile that reflects your personality and professional skills.
Oh, and a big bonus? You can use it on your desktop! While the desktop version is currently in Beta, fingers crossed it'll be flowing soon and we can see content on a bigger screen!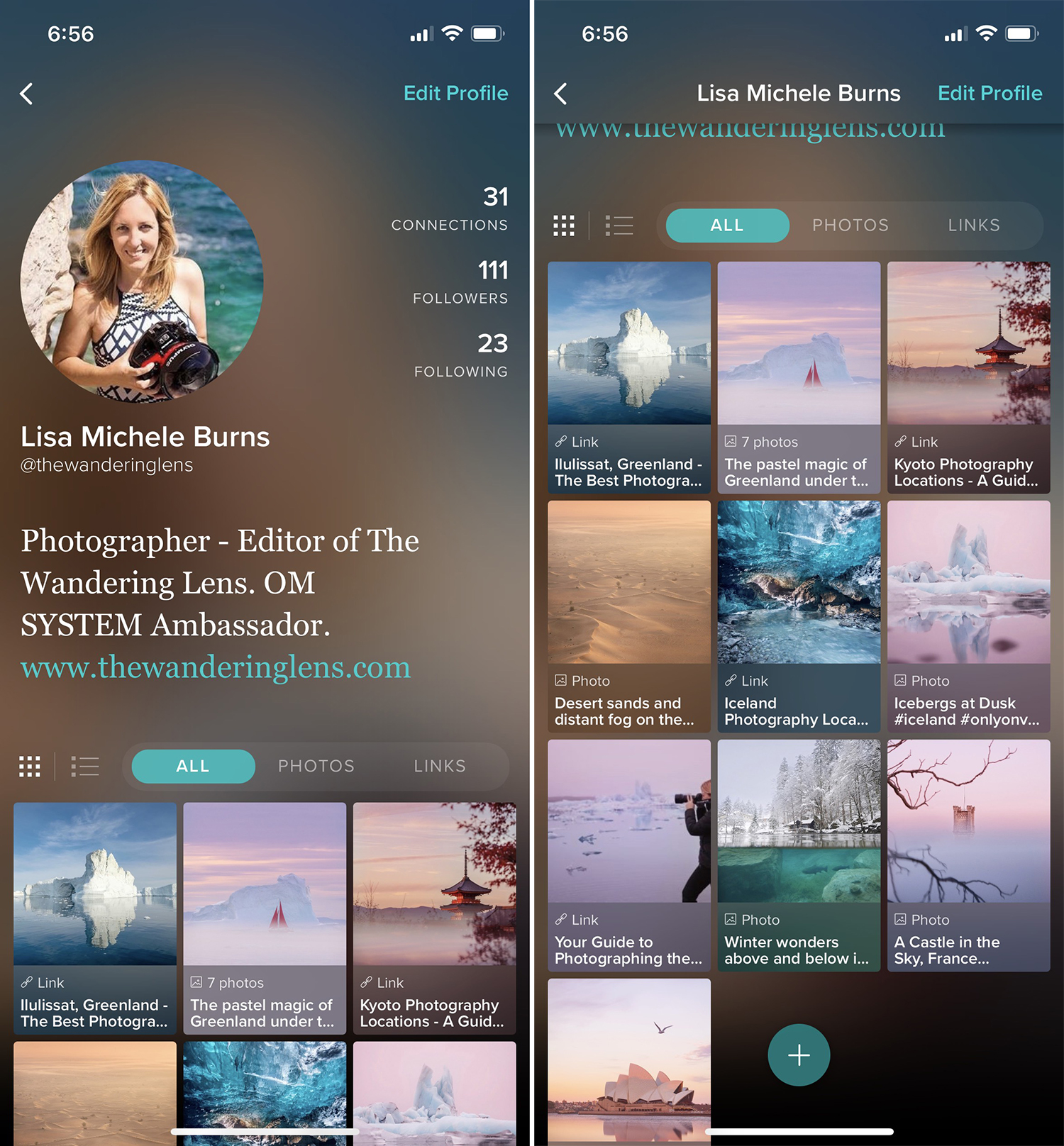 Do you need to use hashtags on Vero?
From what I can see, yes. Hashtags still work the same way as other social media platforms, they allow others who may not follow you to see your work. Research which hashtags are relevant for your image/video content and experiment with what works for you.
Vero also has various projects and collections within the app to showcase and support artists. Use #MoMo for Monochrome Monday, #VEROfullframe for a chance to have your body of work featured and explore the 'Photography on Vero' page by clicking the search button to see what other opportunities may exist.
Should you bother creating a profile on Vero?
I'm not going to push you into joining yet another social media platform, but if you're curious, there's no harm in securing your username and having a peek!?
A lot of us, myself included, are feeling pretty burnt out from sharing on social media lately. If that's you, don't pressure yourself to be the next big thing on Vero, just sign up, have a play and experiment a little without any commitment. Try to use it as a way to connect with others and enjoy social media for what it should be…social!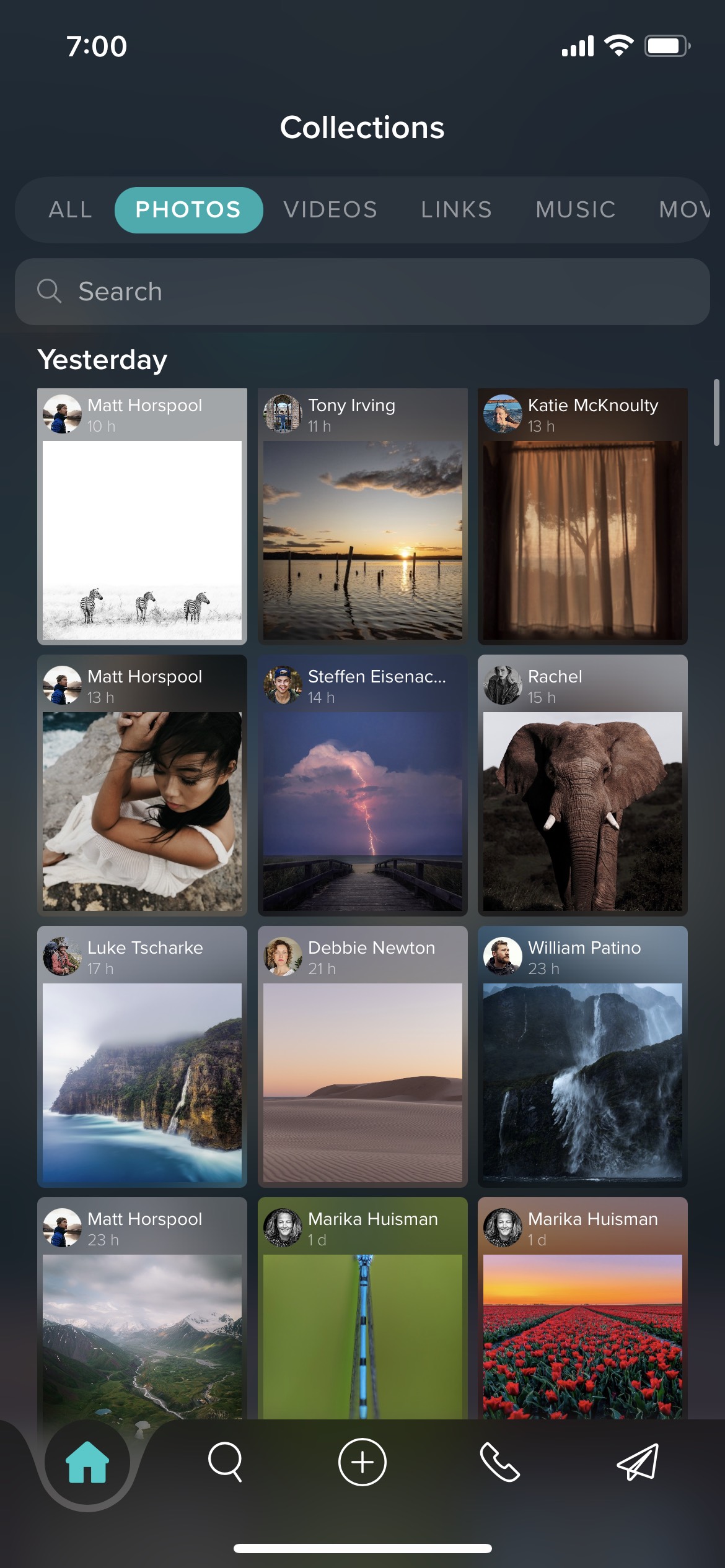 What I like about Vero –
The colours, layout and sharing possibilities are something I enjoy about Vero. As a publisher, being able to share links directly to destination guides is such a huge benefit! Not only that, they're displayed beautifully and I love how an image is picked up directly from a link so you don't have to waste time selecting, uploading, resizing an image.
For photographers, you can opt to share singular images or galleries. Like Instagram, I prefer the portrait orientation and how it appears on the screen, the only downside I can see is that people can click an image to open it up without any distracting features. Curious if this might open us up to having images used without permission…I guess we'll see!
You're also able to segment and view content easily by selecting categories, display options like grid or list.
We've all got in the habit of browsing so rapidly through content on social media, maybe an app like Vero will help us slow down a little, soak up the creativity that exists and enjoy the work being shared by creatives and photographers again without the overwhelm!
Are you on Vero? If so, leave a link to your profile in the comments below!
Recommended reading –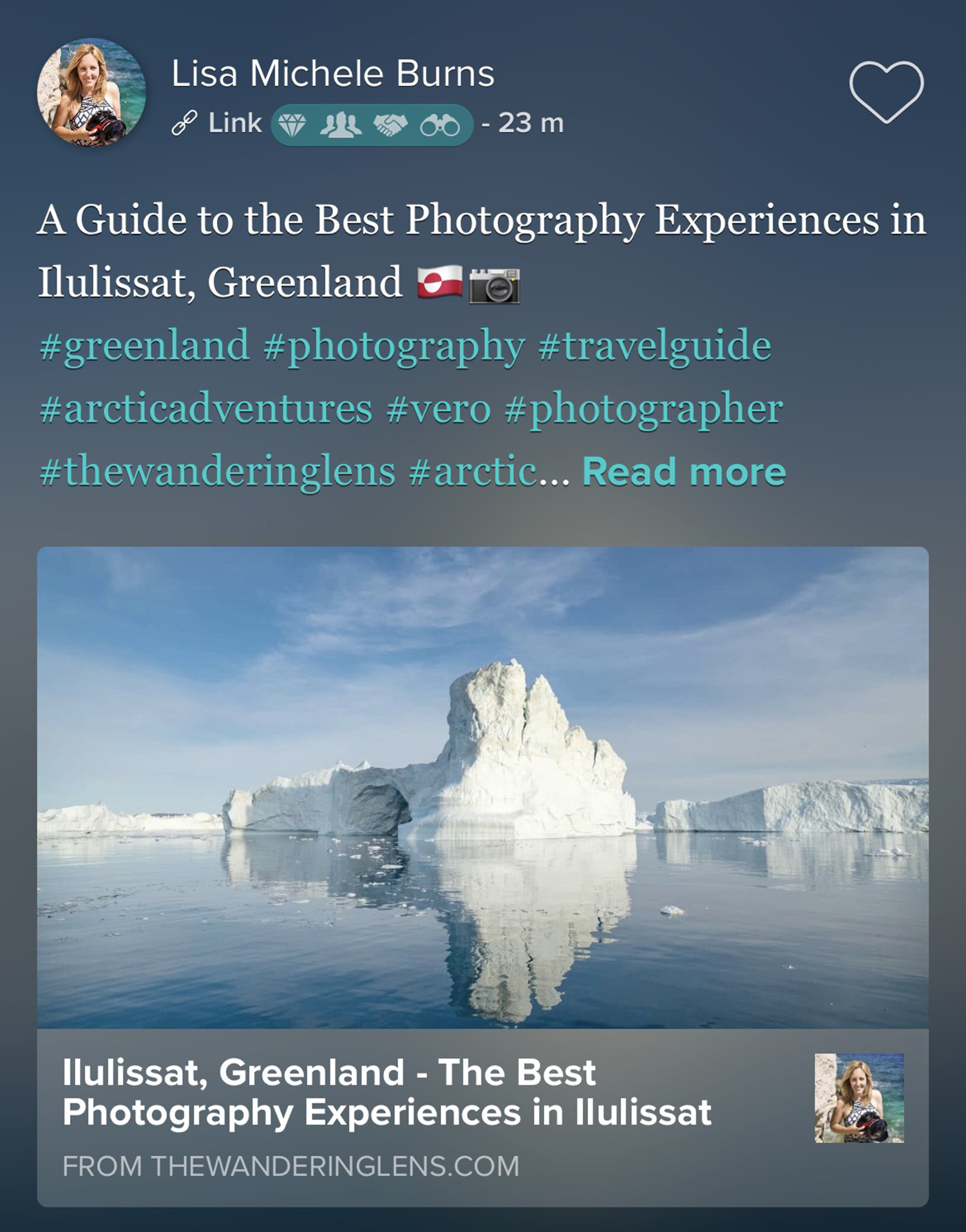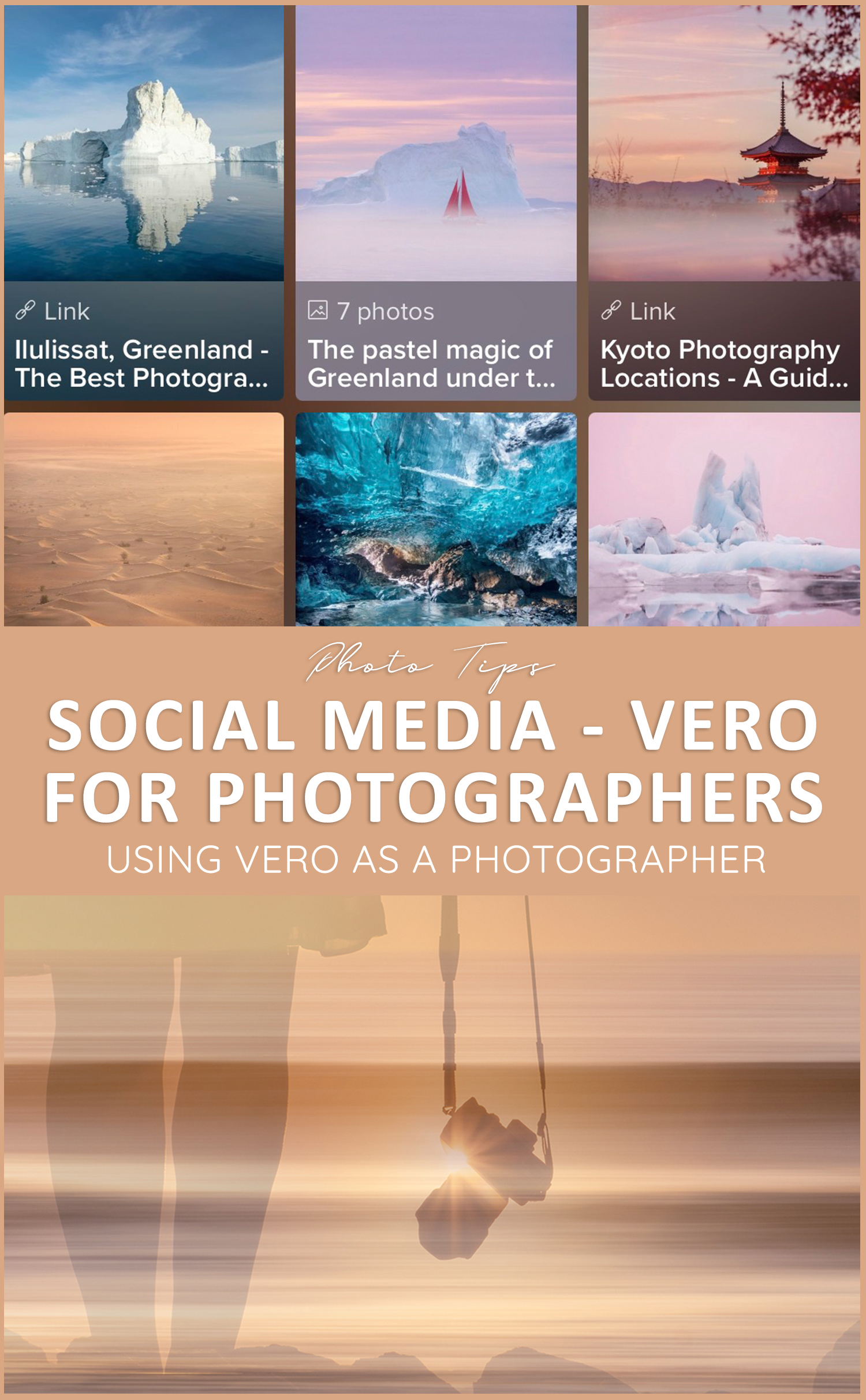 Travel and landscape photographer from Australia who is far more comfortable in a pair of flippers than heels! Having worked for publications such as Lonely Planet, Wanderlust and the Sunday Times, Lisa founded The Wandering Lens to share destination guides to the worlds most photogenic places and outdoor experiences.