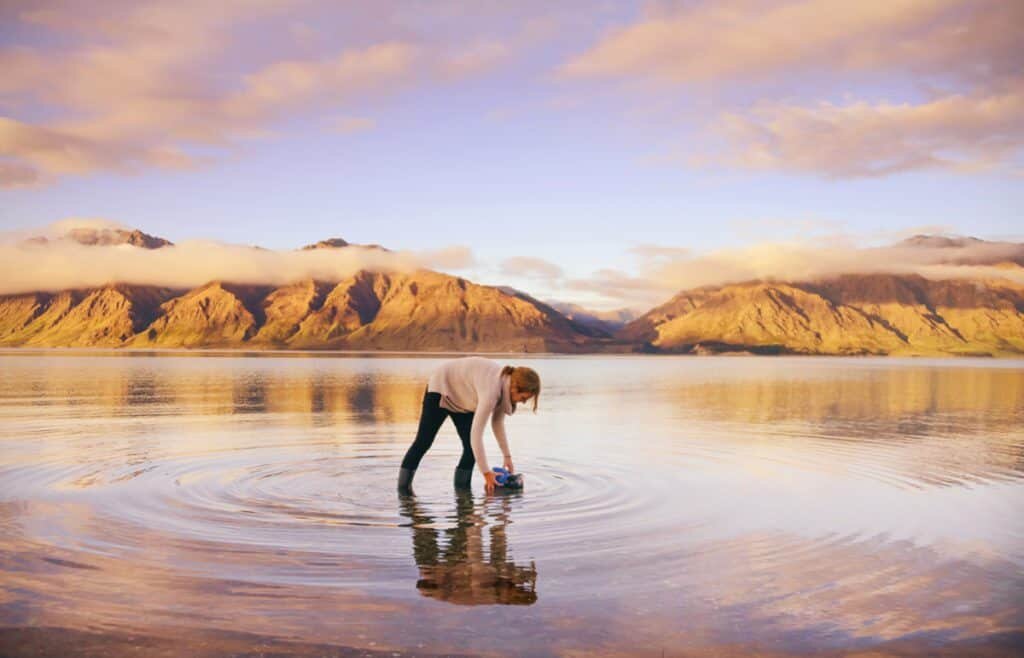 Travel Photography: A Guide to Getting Started as a Travel Photographer
The title of 'Travel Photographer' is the pinnacle for many creatives with that ever enduring sense of wanderlust.
You would think all you need is a camera and a plane ticket to become a travel photographer, right?
In theory, yes. But in practice, you're competing with a world filled of talented creatives all vying for the opportunity to be a full time travel photographer.
That said, there is so much room in the industry for skilled photographers as the need for quality content is at an all time high.
Social media and online publications are soaking up visual content like a sponge. The urge to publish engaging and unique imagery, viral videos and inspiring posts means photographers are in demand right now!
Are you ready to get involved?
I'm writing this guide from over 17+yrs in the industry as a travel photographer, you'll find my personal portfolio here at lisamicheleburns.com – there's so much space in the industry if you can create photographs with a refreshing view of the world, and I hope this guide will help you discover how you can work as a travel photographer and join me in this exciting industry!
Read below to find information on the following steps to starting a career as a travel photographer:
– Setting Goals
– Learn Photography
– Create a Niche Style
– Build a Portfolio
– Create a Website
– Finding Clients
– Getting Published
– Build Your Social Media Presence
– Master the Art of Self Promotion
---

How to start a Career in Travel Photography
1. Set Goals
Before you even look at your camera or think about the amazing places you'll visit take a step back and look inside.
Write down exactly why you want to be a travel photographer. Is it to get your photo on the cover of National Geographic? To travel for free? To visit far away places and document them as a photojournalist? Or is it simply because you love taking photos and seeing new places?
Setting goals and thinking about the reason you want to be a travel photographer sounds like a pretty easy step to skip but believe me, you want those goals to look back at one day. When you've had a bad few months without work, when you're knee deep in mud because you took the term 'getting the shot' a bit too far…you want to be reminded of why you're doing it.
Writing a set of achievable goals will also give you a path to follow. Travel photography has no real set career path so be sure to write some short term goals and long term goals to work towards.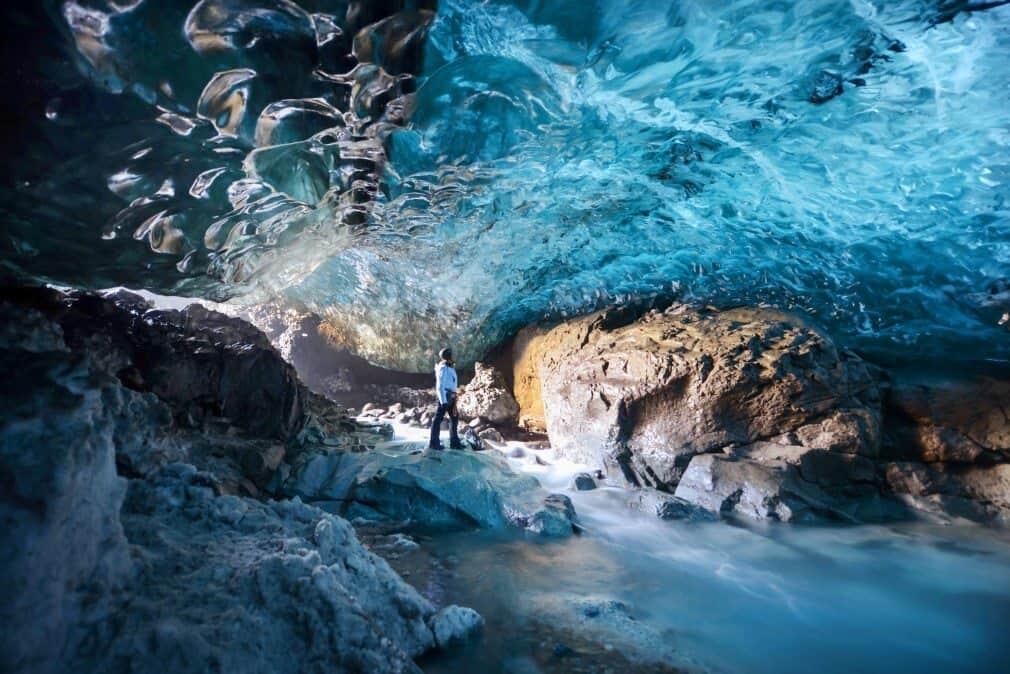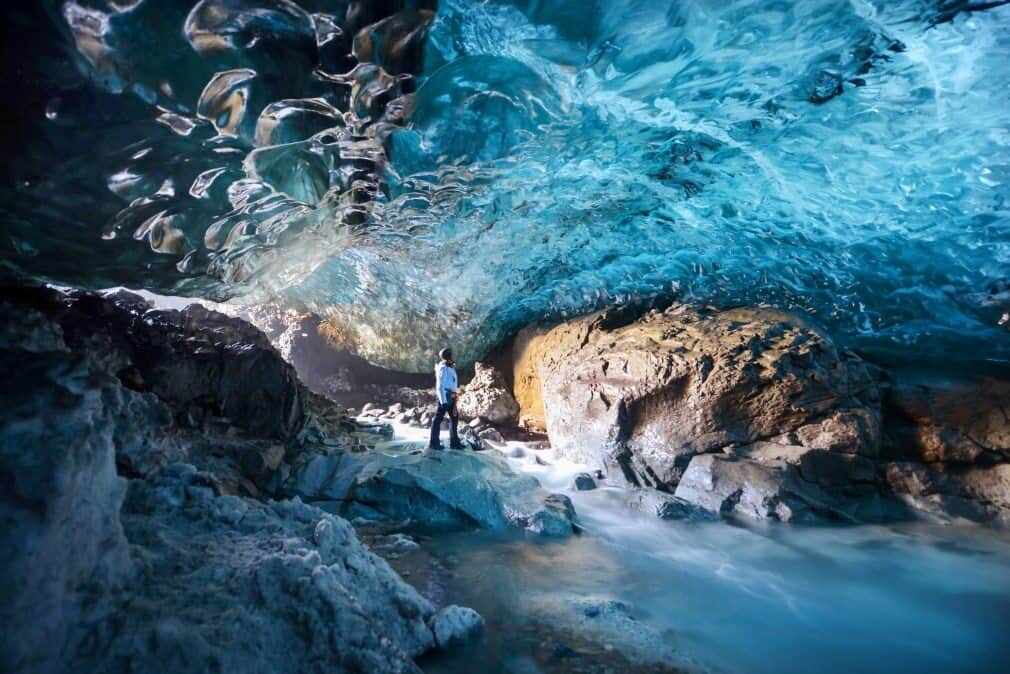 ---
2. Learn Photography
So this step may seem obvious but you'll be surprise how many fail to take it seriously. If you are really keen work in the travel photography industry and become a full-time travel photographer you need to know your camera inside out.
Having 500 people 'like' your photo on Instagram doesn't cut it in the world of media and publishing if that photo doesn't print sharp above 1000 pixels wide.
Knowing the right settings, image quality standards and having the eye to see and capture the world creatively will put you ahead of the pack.
I'm not a big believer in getting a formal education for a creative skill (different for everyone!) but if you prefer to learn from books there are a number of courses online that will help you out. There are various ways to learn photography and depending on your learning style, it's usually best to find the method that suits you best as we're all different! Take a peek at this quick guide I wrote about learning styles + 8 ways to learn photography.
Another way to learn photography is to take your camera out and use it until you know how it operates in various lighting conditions, landscapes, indoors, outdoors, upside down, underwater, looking up, looking down. You probably get my drift here.
Knowing how to use your camera is essential to success as a travel photographer because more often than not, it's those spur of the moment shots that generate the goods. If you can quickly adapt to the surroundings and know what settings to change in a split-second in order to capture a moment, you're in with a pretty good shot of becoming a professional photographer.
Practice taking photos of friends, pets, your local surroundings, basically anything and everything in order to expand your knowledge of photography.
---
LEARN MORE WITH THE WANDERING LENS
Creative Courses + Resources for Photographers: If you're interested in discovering your creative vision and building a portfolio with the aim of finding work as a photographer, The Wandering Lens now offers self-study courses, eBooks and Workbook Bundles. The online courses and downloadable workbooks can be accessed at any time, from anywhere in the world – it's about creating accessible resources to help you in your photography career. The bring together over 17+years of experience and lessons from working in the industry. I want to see others share their talents and get published, sell prints, find clients – to have the confidence to achieve whatever it is you want to within the field of photography.
Want to work as a travel photographer yourself?
To learn more about becoming a travel photographer, join me for an 8-week online course called The Freelance Travel Photographer Course, where I share anything and everything you need to know to succeed in the industry, based on my 17+yrs as a professional travel photographer. Alternatively, you can register to receive my free email series focused on travel photography as a career. Register for the free travel photography email series here.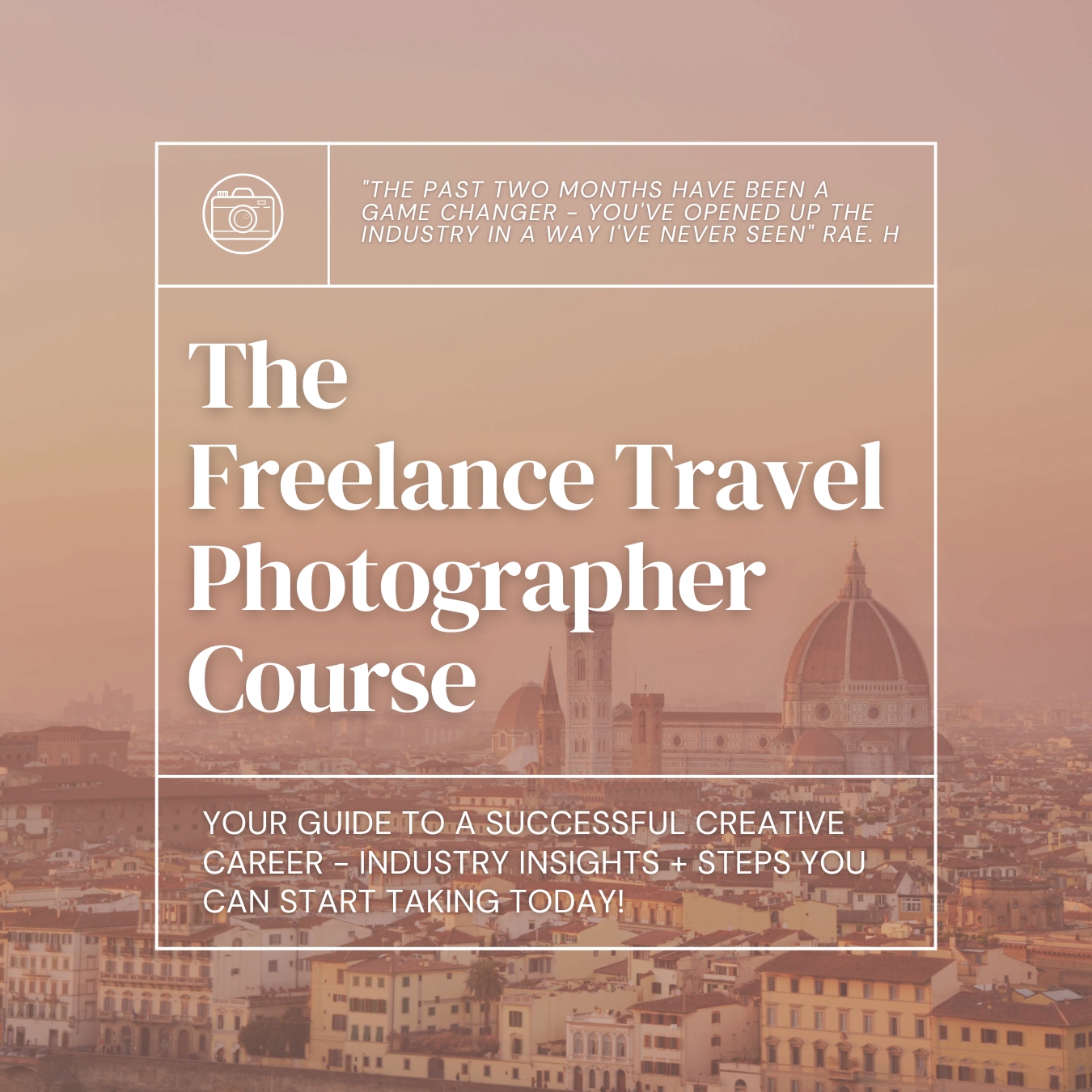 Travel Photography Tips –
Some articles from my site that might help you out…all can be found in the Photo Tips section but here are some more specific posts –
How To Creatively Compose Travel Images
Landscape Photography: Tips for Wide Angle Landscape Photos
Learn How to Take Underwater Split-Level Photographs
To develop a consistent style once you've got the hang of your camera, then you need to learn some editing skills to give your images a professional edge. Programs like Adobe Lightroom and Adobe Photoshop (sign up for a free trial here) work wonders in giving your images a little oomph. You can download my personal collection of presets here that allows you to do quick edits at the touch of a button.
I'm still learning 12 years after my first professional travel photography gig and that's all part of the fun! Staying eager to learn means photography won't ever get boring!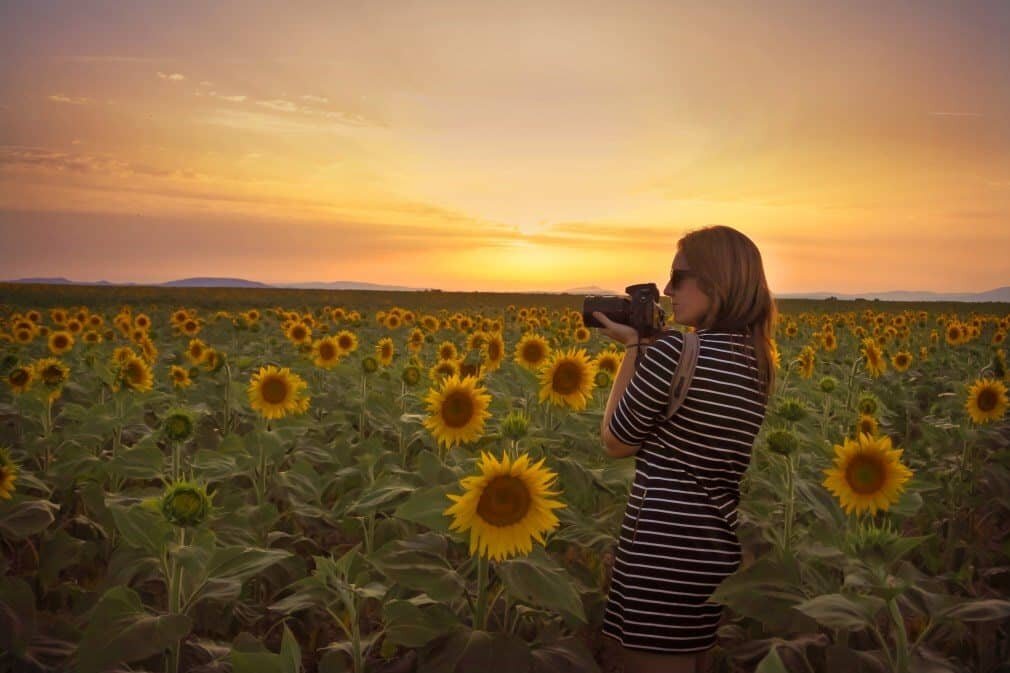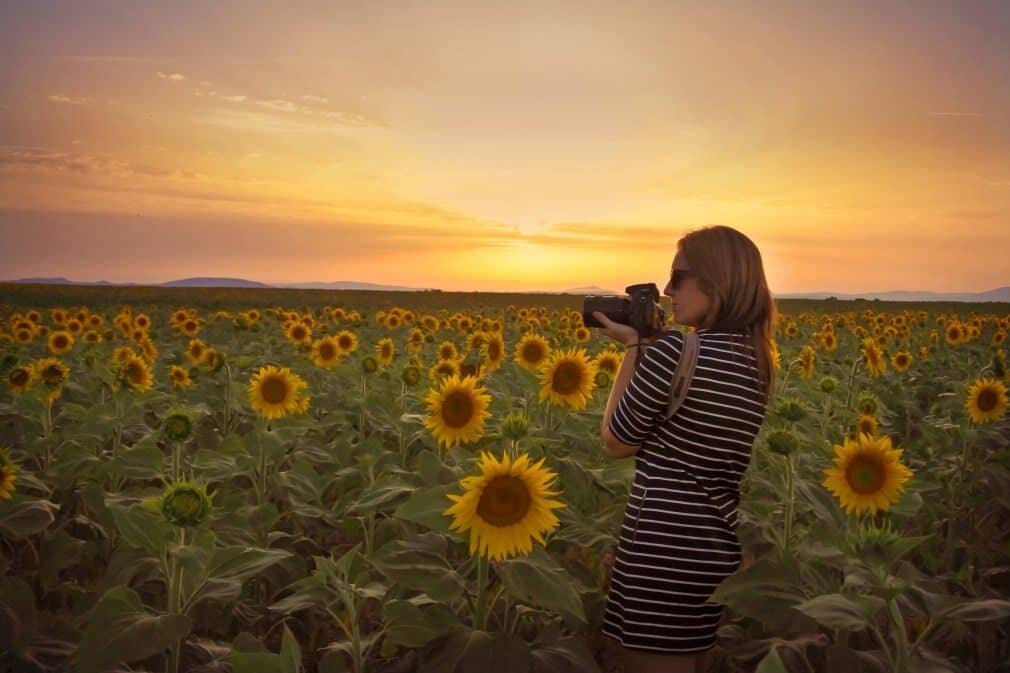 ---
3. Create a Niche Style as a Travel Photographer
With the world of social media creating a never ending sea of content, standing out as a travel photographer is essential.
It's not about risking your life in order to be the only one doing it, it's about creating a consistent quality within your portfolio.
You want people to see a shot and say 'I know who photographed that', or at the very least to view your portfolio be wowed by your unique perspective of the world.
Creating a niche style is about developing a vision that portrays your view of the surroundings. Some people specialise in drone aerials, others underwater photography or travel portraits. Whatever your niche is, stick with it and find a way to stand out within the arena.
Putting together a list of things your interested in, then brainstorming a way to creatively capture them will kick things off. You'll soon notice the way to capture them might blur together and become very similar, your niche style will then take on a mind of it's own.
Developing a niche is a matter of trial and error. You want to be passionate about your niche and have a real desire to continue with it. The more effort you put into creating, the more results you'll see appearing professionally.
Read more – 'My current creative obsession'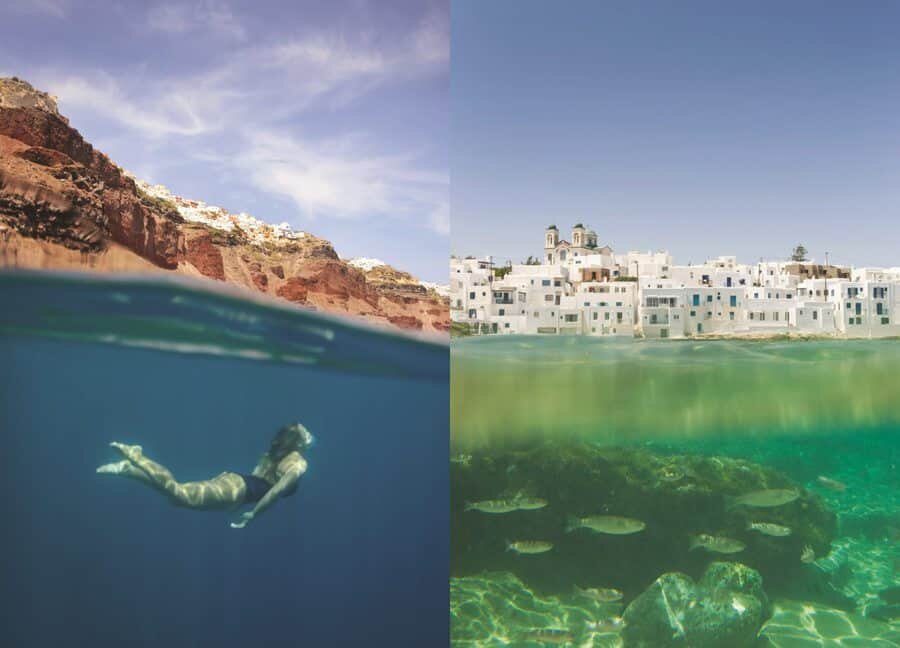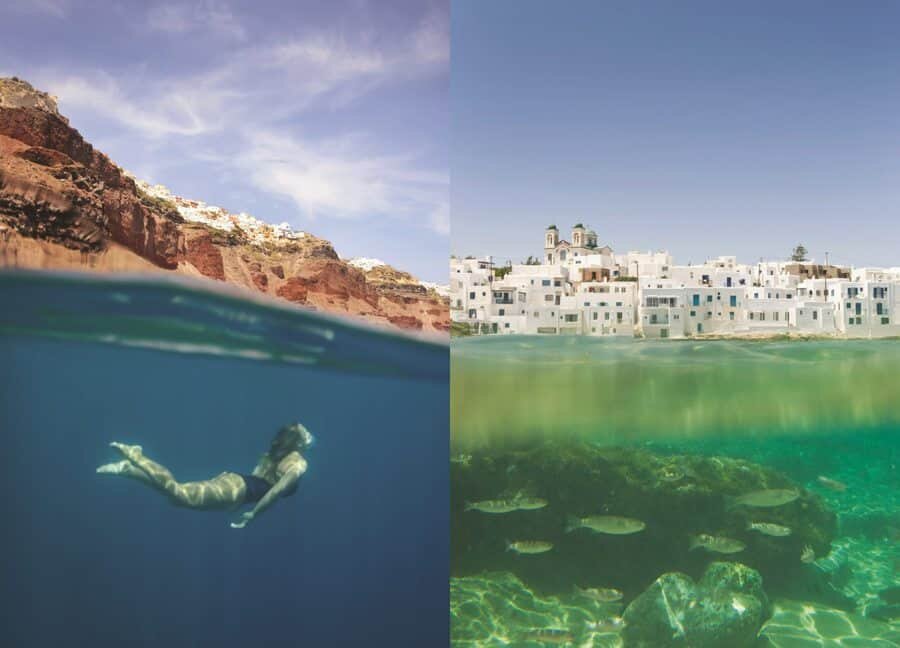 ---
4. Build a Portfolio
I've read before that it takes at least 10,000 photos before you can really start to call yourself a photographer. I don't agree.
Building a professional portfolio is about compiling a collection of your best work, whether that was your first shot or 6,428th shot.
A portfolio is your go to link for sharing your work. You want it to highlight what you do and how good you do it.
It can be in the form of a PDF booklet that's ready to email clients or publishers, an online gallery or you can use sites like Flickr or 500px.com
A few tips on creating a great portfolio:
– Keep a folder of your best shots and curate regularly
– Be your own worst critic
– Sort images based on destination, colour or style
Having a folder of your best shots for each destination will allow you to quickly access them when you need to grab them for a client.
Personally I have a PDF booklet that contains just 20 of my best shots that I believe represents my style of photography. I find it's quick for people to browse through and it gives them a good feel for what I shoot and what the results can be if we were to work together.
Online portfolios are also great as they can be nice and easy to link to in forums, social media and emails giving people fast access to your work. Just be sure to curate your online portfolio as much as possible, quality over quantity!
No matter how much we'd like to believe people get stuck spending hours gazing in awe through our portfolio, the reality is it takes a few seconds for someone to make a judgement. Make those few seconds count and wow them from the beginning.
Oh and don't forget a logo.
Having an identifiable logo will help visitors to your portfolio relate with your work whenever that see the logo. Have you seen professional photographers sign the bottom of their printed images? Well to me that's the perfect logo for a photographer and there's a website that provides you with exactly that.
Photologo is a service that creates handwritten logos for photographers, meaning if your handwriting isn't super fancy and calligraphic (is that a word!?), they'll do the hard work for you and provide you with a set of files to use throughout your portfolio or to print on images!
You'll find a gallery of sample logos on their website – Photologo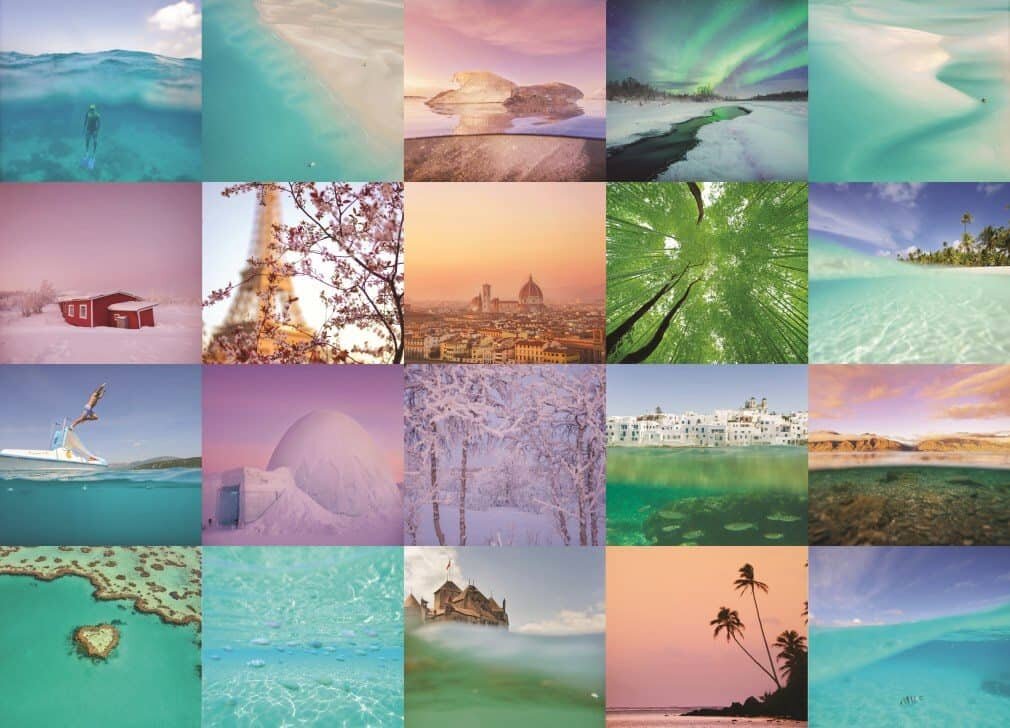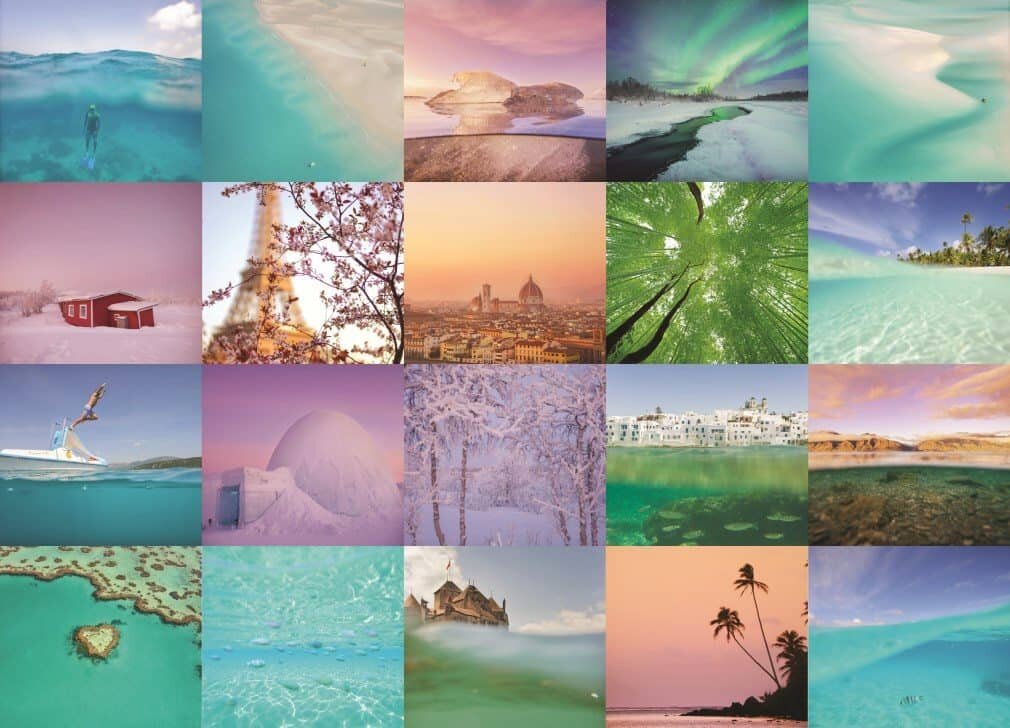 ---
5. Creating a Website or Blog
Separate to having a portfolio, publishing your own content on a website or blog is a fantastic way to showcase your abilities.
By creating your own space online you can publish your content in the way you want it to be seen. Fancy becoming a photojournalist? Publish articles in that style on your own site!Having a collection of published articles, whether they are self published or not, is a great way to show editors and clients what you are capable of.
Even if you can't write and only want to be a travel photographer, put together a photo feature article showcasing a particular destination or experience. Keep the words to a minimum and all eyes will be focused on your images.
With your own blog or website you have the ability to promote your unique photography style and perspectives to anyone, anywhere in the world. Tools like Google Analytics allow you to see who is checking out your site and where, giving you a great insight into how your photography is getting seen and what the most popular content is on your site!
To create your own website it's simply a matter of registering a domain name, finding a host, signing up to a free site such as WordPress.org, deciding on a template and uploading your work. It sounds like a lot but you can get it going within a few hours.
Not a huge fan of fiddly code and want to create your portfolio NOW? Websites like wix.com or Squarespace.com actually do all the hard work for you and all you've got to do is supply the photos and select a layout style. I created my personal portfolio site using the Wix Premium plan which helps you obtain a domain name and they're serves look after your site so you don't have to pay and look after numerous subscriptions, it's all in one. You can create a site with any layout style you like and Wix also has easy to use SEO, eCommerce and Blogging help so your site will be gracing the pages of Google in no time.
Squarespace is perhaps a little more artistic than Wix when it comes to layouts and available themes. I love the clean look of Squarespace and use it for my print store, if it wasn't so much work I'd probably transfer my entire site across to Squarespace! I currently use the Commerce plan which allows me to receive print orders and list products for sale but there are lower cost plans if you're simply after a blog or portfolio site.
The sites I use and recommend are listed below if you're keen to get started quickly –
All-in-One Web Design – Wix.com or Squarespace.com
Domain Registration – Crazy Domains (look for .com domains to rank better)
Web Host – Bluehost (hosting from $3.95 per month)
Wordpress Templates – Themeforest (look for themes with changeable features)
*Please note some links used are affiliate links to products I personally use and as such I will receive a small fee should you opt to use their services also. I'll only ever share affiliate links to products I use for my own business and that I know work.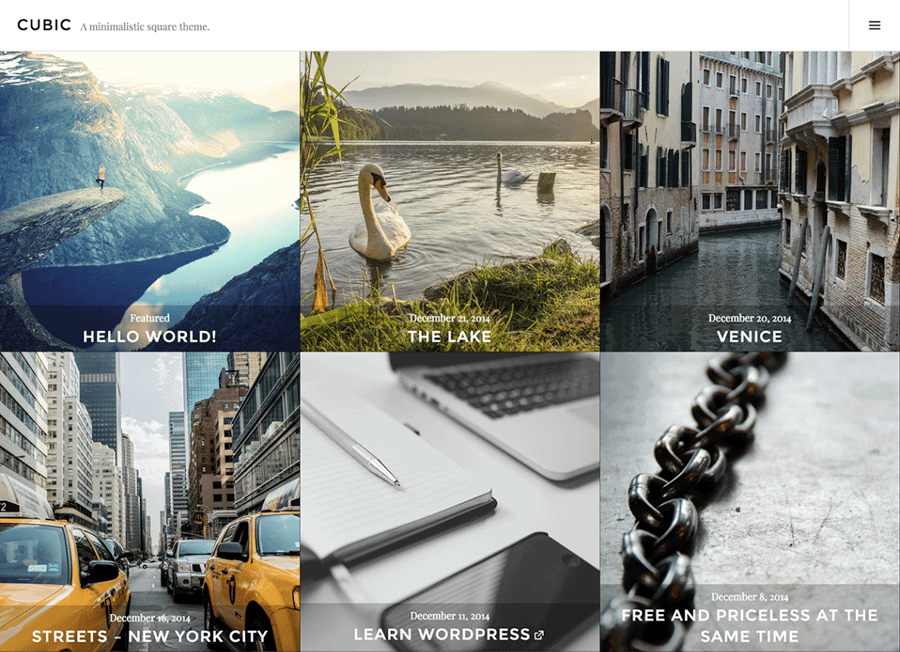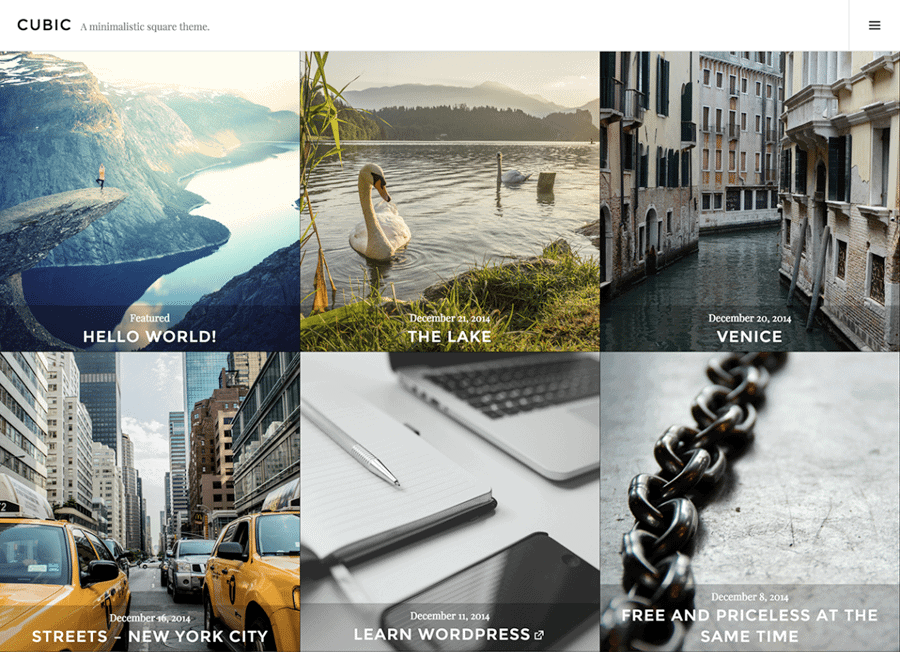 ---
6. Finding Clients as a Travel Photographer
Once you've developed your photographic skills to the point where you believe it will benefit clients, it's time to begin the approach.
Most travel photographers work on a freelance basis meaning they'll have a variety of clients ranging from print media and stock libraries to local tour operators and businesses. There really is no limit to who your client can be because everyone needs images for visual marketing!
Think of all the hotel photos you browse through when choosing somewhere to stay. Someone has to take them and most of the time hotels are looking to update their image library, the same goes for tour operators and local tourism boards.
Approaching a new client can be a lot easier if you happen to be visiting that region, or if it's where you are based. Start local and contact businesses who you regularly use or that have less than desirable images on their website…put together a proposal and they'll more than likely say yes if it benefits them! If they're just starting out on social media you can offer to create a library of social media images they can use over a 3-6month period to generate interest in their product/region.
Once you've got a client, be sure to over deliver and get creative in finding ways you can work together on an ongoing basis.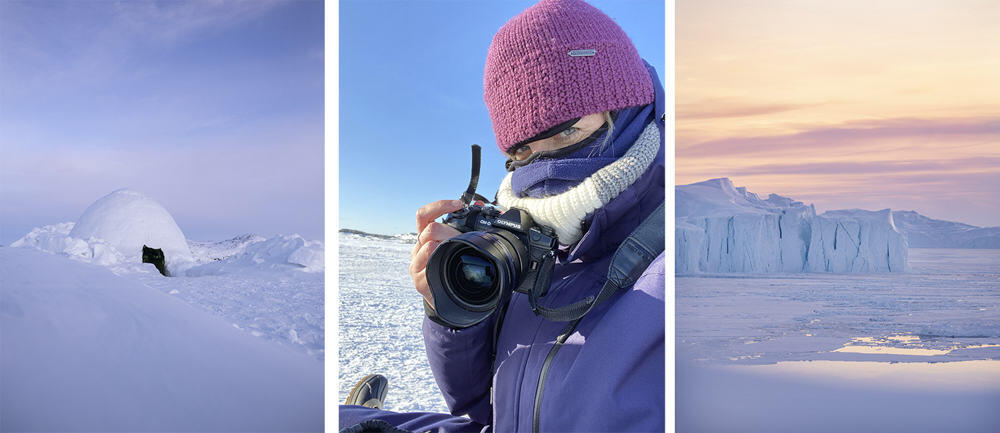 ---
Travel Photography Stock Libraries
One way to generate a regular income as a photographer is via stock libraries. To be straight up, not all stock libraries will benefit you and are worth your time. Some pay out a teeny tiny 10cents per sale however others follow industry standards with professional pricing guidelines.
As an approved photographer on stock libraries, you can possibly get access to client briefs where you can submit your work direct to the client, meaning they'll consider you for the project and see your profile. Otherwise there's usually a marketplace type system for you to upload your images and have them added to collections based on themes, destinations and seasons.
Some stock libraries to check out include Getty Images, Adobe Stock, Shutterstock, Alamy and istockphoto, I haven't had any person experience with these so can't offer too much judgement on these.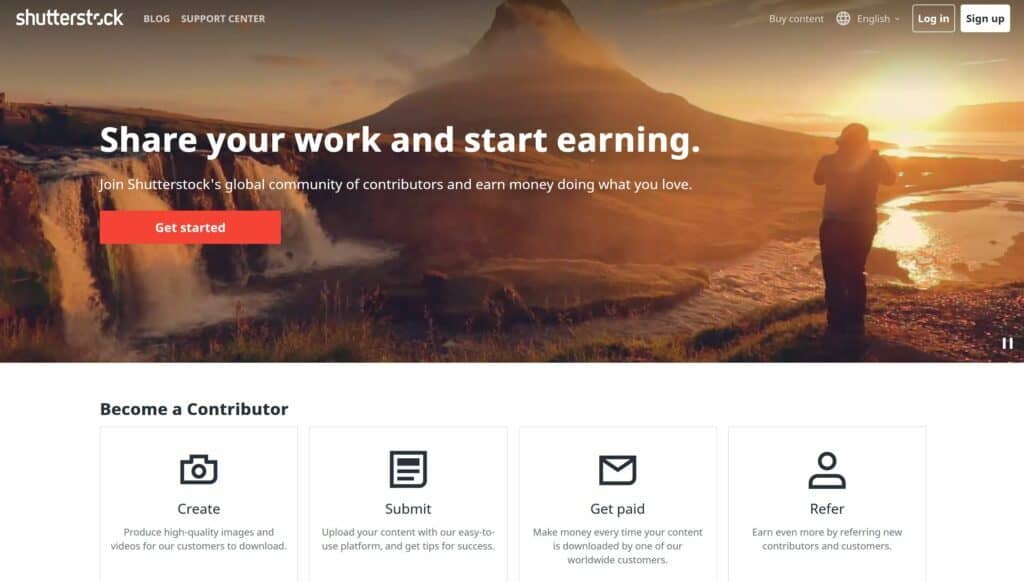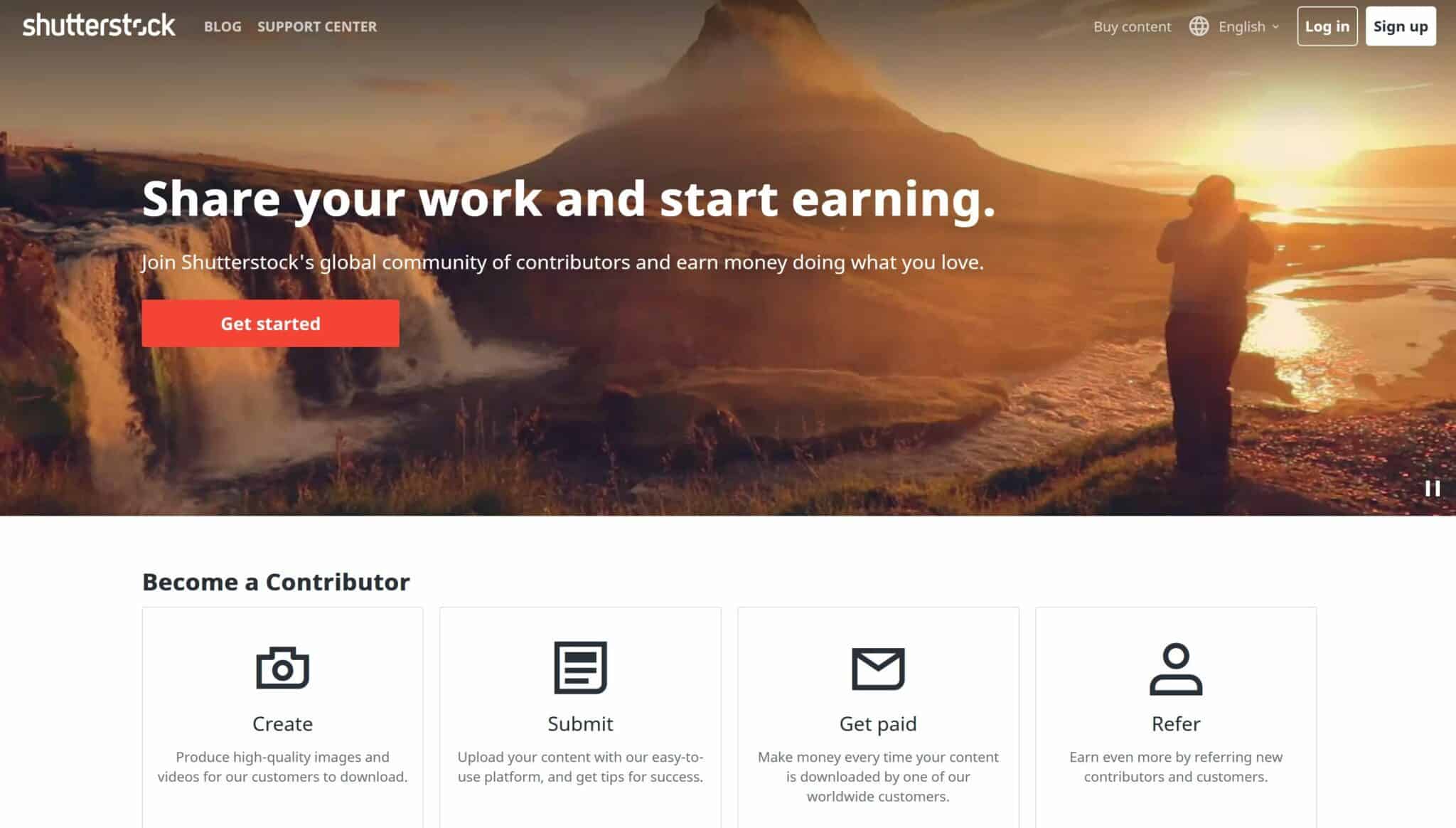 ---
7. Getting Published as a Travel Photographer
Now lets talk about the fun stuff. The part where you call your family and tell them to rush to the newsagent and buy every copy of the magazine because your photo is inside!
Having your photography published is one of the biggest achievements as a professional travel photographer. I think it's a key sign that firstly, your work is worthy of publishing and secondly that you are being seen as a working professional.
Getting published isn't actually as daunting or elusive as it sounds. It can be a matter of contacting an editor with a great story idea, self-publishing on sites like BoredPanda.com and having editors contact you to republish the article or you might find gigs on sites like freelancer.com.
Ever since I started out as a journalist 12years ago (yikes, old!), I dreamt of having my images published in Lonely Planet guidebooks. That was my goal and I was pretty narrow minded about it.
I was so focused that I entered every competition, submitted author applications, photographer applications and compiled folders of my Lonely Planetesque images ready just incase they called me one day. Just to note, social media wasn't around then…now you can totally just tag them or use a hashtag to get noticed, ha!
It took one competition entry to change my life one year after starting out as a journalist, a series of my photographs from Marrakech were published on lonelyplanet.com and the rest as they say is history. If I can do it, anyone can!
To start out, put together a list of the publications you want your work in. Take a note of the style of photography they publish, the amount of images per editorial and even go as far as checking out the photographers who get published in those magazines.
Most photographers who are published in travel magazines are regulars, they will have built up a reputation with the editor or a journalist and are someone they can call on for great shots. You want to be one of those people they call!
Contacting editors via email can be the best way to have your work seen. Be sure to know the publication before you approach them, and then send through an email with a story/photo feature idea that you believe will fit their publication perfectly. Make sure your pitch is relevant, straight to the point and time sensitive; most print publications will have issues ready months in advance so it's worth checking their advertising cut-off dates in order to work out what type of content they'll be after at what time of year. Pitching a summer photo feature when they're working on winter destinations won't get you very far!
I really can't stress enough the importance of researching a publication BEFORE contacting them. You don't want to be seen as unprofessional in your first email, you want to wow them and make them wonder why they've never heard of you before.
If you want to build a portfolio of published work before contacting the bigger publications, look at sites like Matador Network that allow you to submit stories or respond to requested articles. Or as noted above, create your own website and self-publish.

---
8. Build your Social Media Presence as a Travel Photographer
When I first started out in photography and journalism, social media didn't exist. I know, crazy.
Now though, social media is actually an essential element to becoming a travel photographer and having your work seen.
It can be as simple as creating an Instagram account, sharing your work and tagging a tourism board so they can see what you've been photographing in the region. Simple little social media techniques will lead to future work and if you do it right, you might even find the work comes to you.
Social Media Tips:
– Curate your work, don't publish every single photo ( read my guide to curating your own work here)
– Research destination relevant hashtags (#seeaustralia, #NZMustDo, #TravelFrance, #inspiredbyiceland)
– Tag relevant brands, tourism boards or tour operators
– Focus on building relationships with destinations or brands you want to work with (comment, like and share their content)
– Build your social following by engaging with your audience. Ask questions in the caption, reply to every single comment you receive, follow other photographers!
Social Media Don'ts:
– Don't obsessively tag brands and tourism boards if your work isn't up to scratch yet. Wait until your content is professional enough to wow them.
– Don't ask for freebies if you don't have an audience to benefit the brand, always think of how you can add value
– Don't get cocky because people start following, be humble, grateful and professional 🙂
Take a look at my post The Best 6 Social Platforms for Photographers, here you'll find links to social platforms that work best to showcase your work.
Personally, Instagram and Steller are my favourites because they are all about the visuals and you'll find a great community of creatives.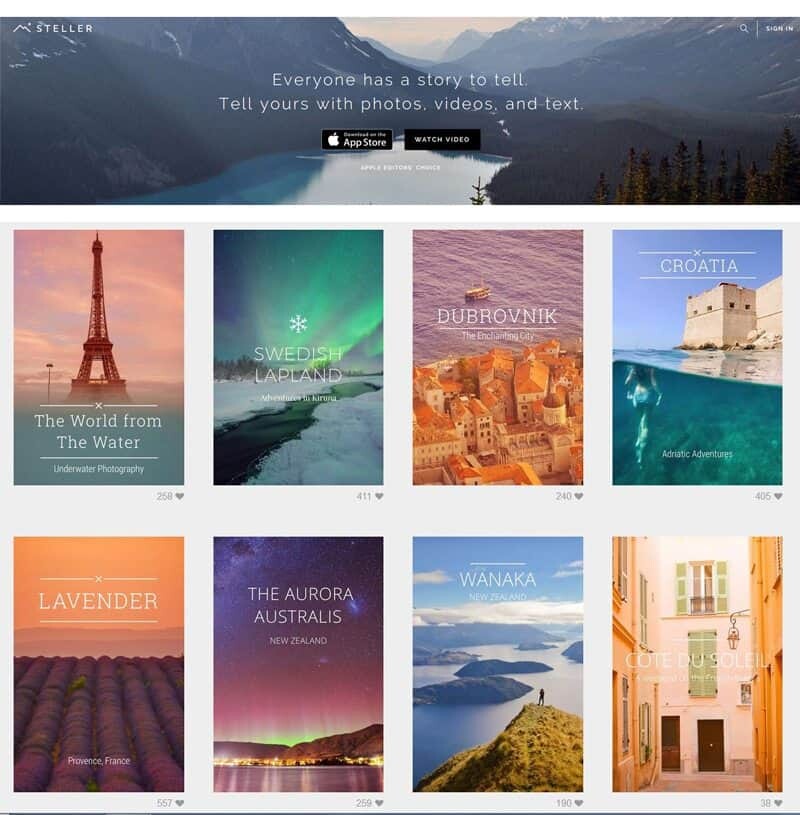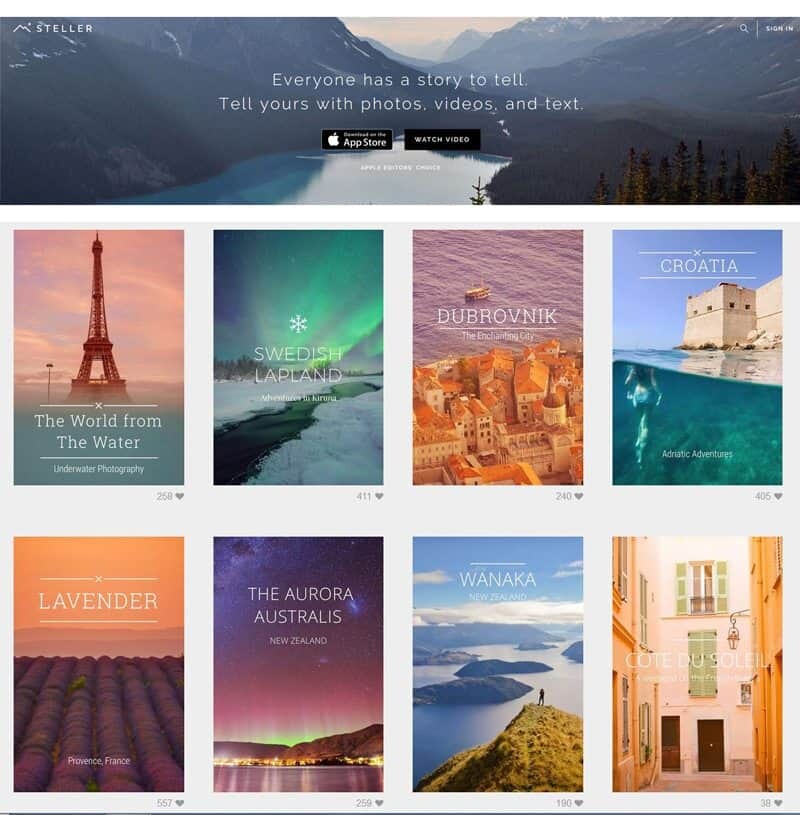 ---
9. Master the Art of Self Promotion
This little section may be the most important part of all. It's something I never realised was necessary when I had dreams of being a travel photographer and I wish someone had told me this so I'm sharing it with you all now…
You need to sell yourself.
I'm not talking about being a sell out, I mean you need to be confident in sharing your work, getting it seen and knowing who to show it to. No one is going to do it for you (unless you pay an agent!), mastering the art of self promotion will shape your career.
By using social media, your website, your portfolio, connections you meet, people you know through your mothers friend's daughter…being confident to promote your work to anyone you meet is essential. You can even get crafty and make promotional products or postcards via sites like moo.com which allows you to print packs with multiple designs, perfect for sending out your portfolio in a fun and unique way!
A little tough love…if you aren't confident that your work is good, why should anyone else be?
Own it. Be proud of the work you are creating and it will shine through.
Throughout your career you'll find some people don't take a liking to your work, and that's totally fine. Photography is a subjective medium so not everyone is going to love every photo you take and I'm pretty sure you don't like every photo you see on your Instagram feed either!
Knowing how to sell yourself and your photography portfolio is about finding how YOU can create the best content for a brand. How YOU can photograph the best shot of a hotel room. Whatever job you're applying for, own your style and be confident in showing the client why they should hire you, try not to compare yourself to others too much.
Side note – I still get those anxious butterflies before a meeting, I still stumble my words when meeting a client for the first time and I still have doubts that maybe my work isn't good enough.
But masking those doubts has become easier over time and I can now put on a professional outside appearance, even if on the inside I'm shaking like a polaroid picture.
Read more – Self Promotion and Marketing for Photographers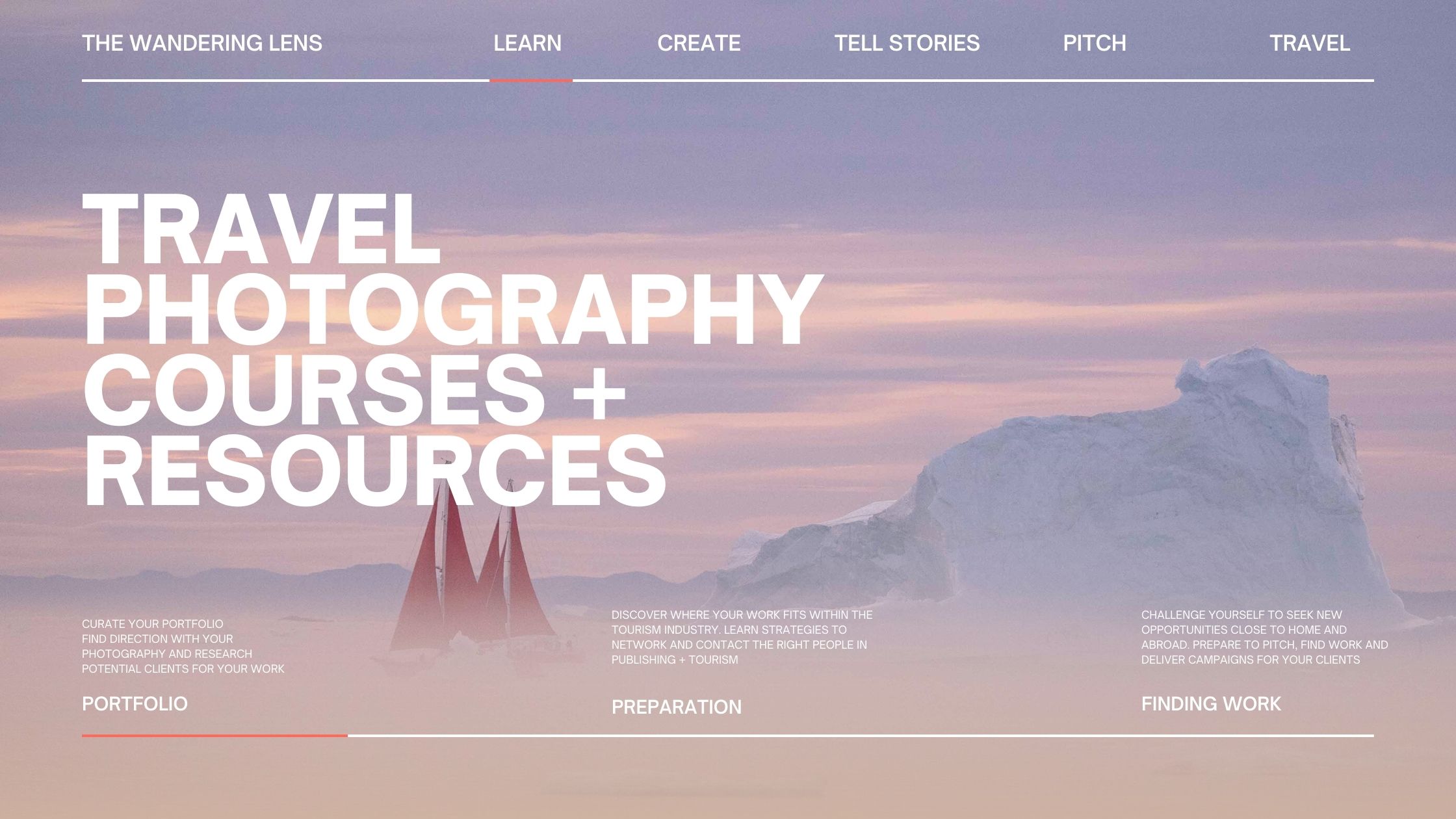 ---
Travel Photographer.
Just putting those two words out there so they're really etched in your thoughts. You can do it!
So there you have it. If you're serious about becoming a travel photographer I really think there's nothing stopping you.
Set your goals, get studying on how to use your camera then begin creating your online portfolio to showcase your photography to the world!
While 1 in 1million may get catapulted to instant globe trotting glory, the road to becoming a full time travel photographer is long and at times frustrating. Success isn't determined by how many likes you get or your follower count, it's in whether or not you achieve your individual goals as a photographer.
Celebrating the small things will go a long way to creating happiness and the feeling of success in a creative industry!
Keen to learn more with The Wandering Lens?
If you're eager to improve your photography, explore your creative talents and even perhaps work in the industry, you'll find self-study courses and a library of eBooks and Workbooks via The Wandering Lens Store. I've developed online resources for photographers, creatives, dreamers, adventurers, travellers and freelancers. If that sounds like you, maybe we should connect and chat about your photography goals! These creative courses and resources bring together my 17+years of experience and lessons from working in the industry. I want to see others share their talents and get published, sell prints, find clients – to have the confidence to achieve whatever it is you want to within the field of photography. Get in touch via hello@thewanderinglens.com if you'd like to chat about your photography!
JOIN THE FREE MINI COURSE VIA EMAIL – 3 DAYS X 3 EMAILS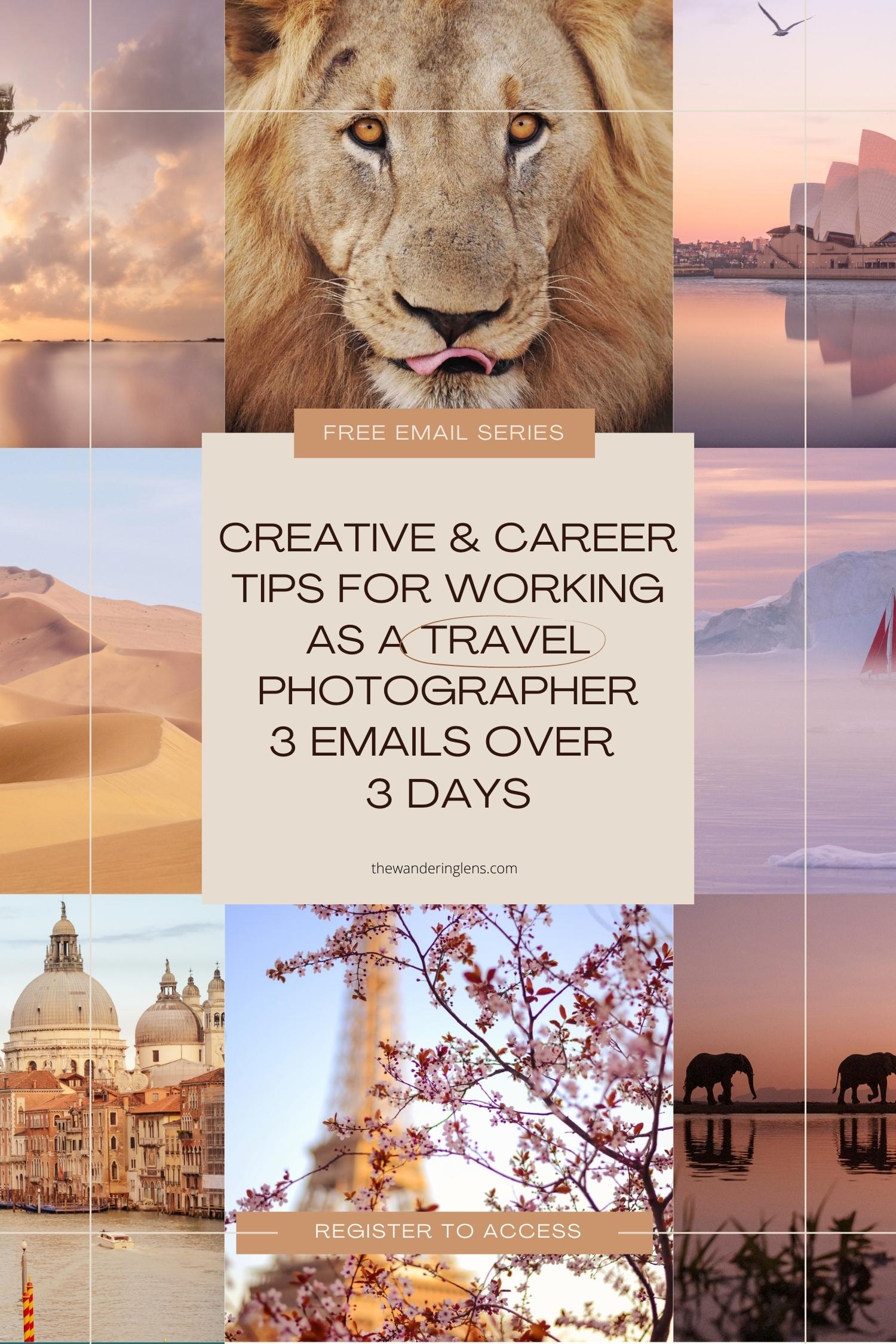 Get Involved + Share Your Work!
Because social media is one of the important steps listed above, be sure to share your work using the hashtag #thewanderinglens so I can follow along on your journey! Join The Wandering Lens Facebook Group and share ideas, your work or ask questions amongst like-minded photographers!
You're welcome to leave a link in the comments section below to share your photography story and include a link to your portfolio…
Pin it ↓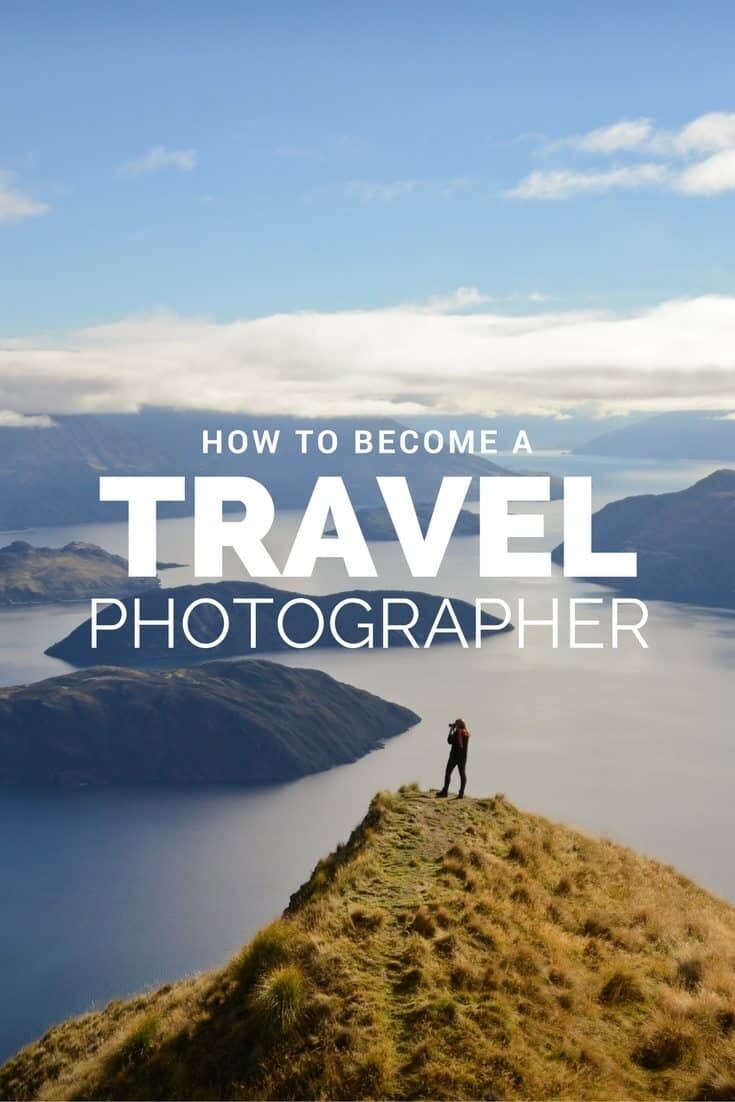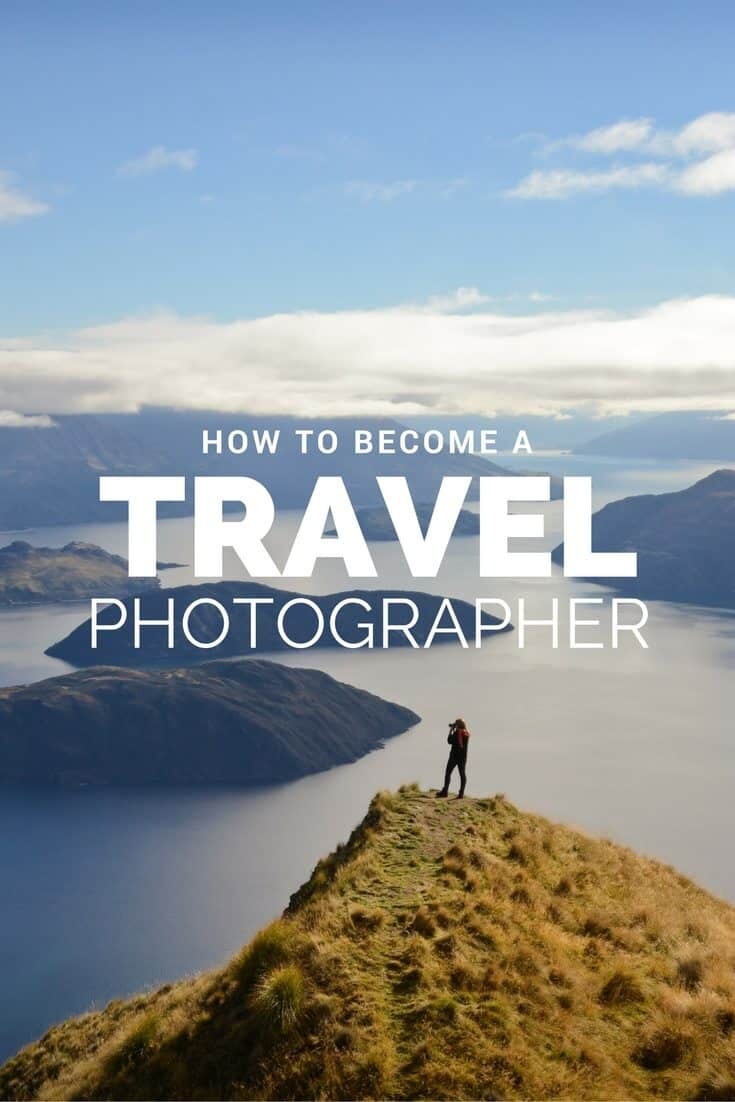 – Please note there are Affiliate Links to my preferred websites/brands/editing programs in the above article. All links are for programs and sites I personally use and recommend!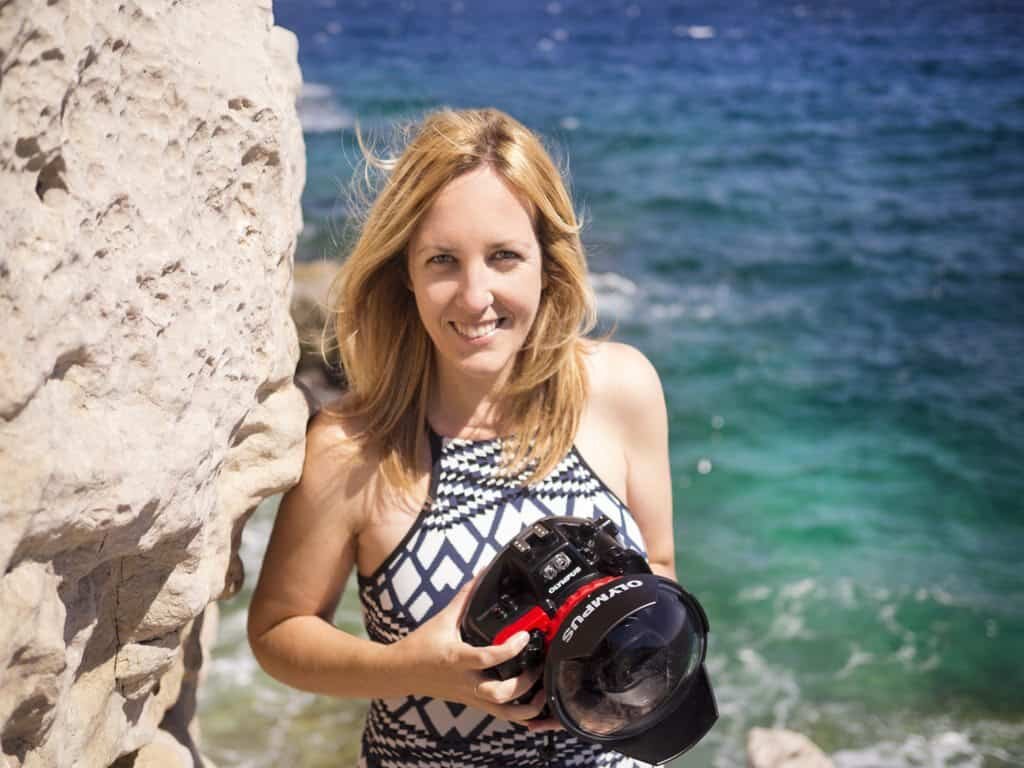 Hello! I'm the founder and photographer behind The Wandering Lens.
With 17+yrs experience as a professional travel and landscape photographer, all advice found on this site is from my personal experience on the road. I hope it's useful for your own travels and would love to hear in the comments about your trips and experiences around the world.