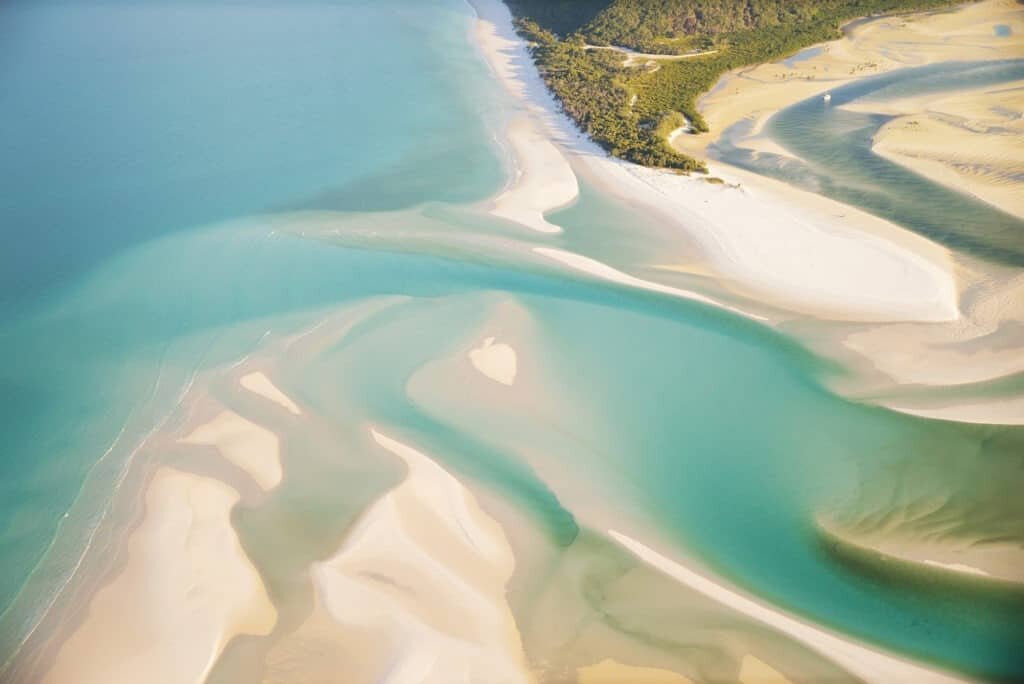 How to Make an Attractive Social Media Account
Social media has created a never-ending vault of inspiration and possibilities to showcase your work whether it's personal or professional.
We've all scrolled aimlessly through Instagram, swiping up and double tapping as we browse images from all over the world captured by talented creatives seemingly living the dream life.
Lately there's been a change in thought when it comes to social media and I think it all comes back to the fact that it's different for everyone. Some photographers use social media to simply share their work with whoever happens to lay eyes upon it, others are turning their accounts into commercial ventures working with clients on sponsored campaigns.
Regardless of how you choose to use social media as a photographer, one thing needs to remain consistent. Your work. Your work is what defines you as a photographer, it's what attracts people to your accounts and it's what helps you stand out from the billions of images circulating the online realm.
It's also one of the main elements that everyone struggles with at one time or another. If you're a photographer who has never had a doubtful thought enter your mind please let me know your secret. Most creatives will second guess which image to share, how to caption them, whether people will like them or whether or not they're good enough to even bother editing.
Even professionals will curate their own work, narrowing it down to the very select few images that ever see the light of day.
It's this that I wanted to write about, how to curate your work and develop a gallery that's evidently unique to you and your style of photography.
Below are some questions and tips on how to create a cohesive body of work to share via social media. How to make the colours work together, how to edit consistently and how to decide what it is you want to photograph.
Good luck and feel free to leave a link to your Instagram or relevant social media account in the comments below 😊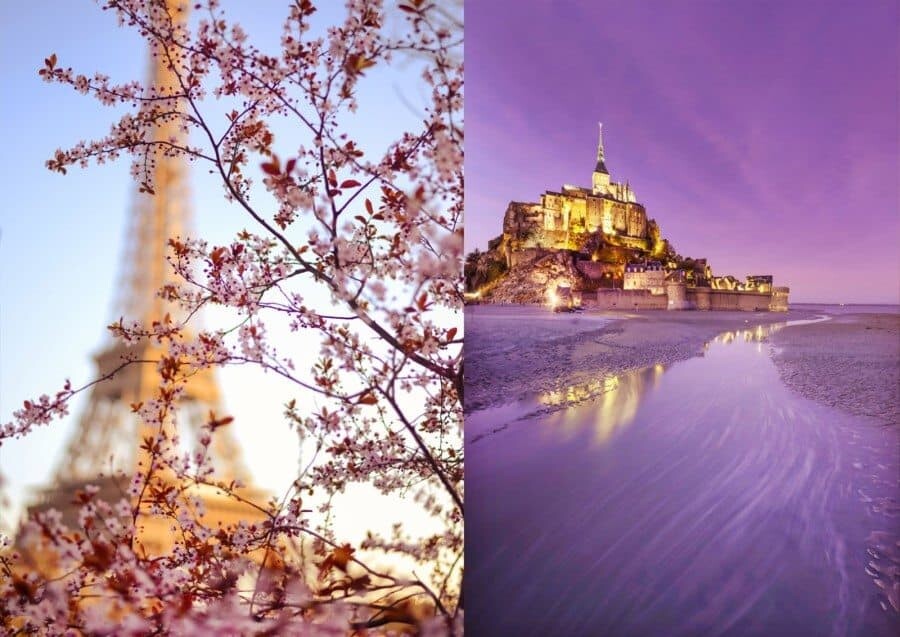 #1 What is YOUR preferred style of photography?
Without looking at Instagram or thinking of your favourite photographer's photos, take a moment to think about what it is that first attracted YOU to photography?
Were you inspired by nature, exploring different cultures or surf photography…what is it that you love to photograph and that always manages to make you dream up new angles and composition possibilities?
Knowing what it is that you enjoy about photography will help you to hone a style and will go towards creating a body of work that looks like yours. You'll naturally choose images to share that you personally enjoy so get started by deciding what that is and how you can capture more of the same images in order to develop a style and cohesive gallery.
*If you get stuck, browse back through your old images and try and look for any repetition. Or remember what it was that you couldn't stop photographing on your last trip or photoshoot.
#2 Do you need to photograph more?
Before jumping ahead, if step one has you stuck a little then perhaps you need to take more photos.
Wander around with your camera and see what it is that distracts your eye. Look for trickling light, shadows, patterns in nature, people, storefronts…what is it that you're drawn to?
I've included this step because sometimes it's too early to know what your style is. If you've been photographing for years you might have developed a style already, if not, it can take some time.
Definitely don't rush or force yourself to only photograph sunsets or horses. If you're just starting out, look for something else to link your images together, it could be the editing style or the way you photograph.
Read more – "How to Become a Professional Travel Photographer"
#3 Creating Visual Consistency
Social media is sometimes (let's be honest, most of the time) all about the initial impact. Have you clicked on someone's account, quickly looked at their gallery and decided immediately whether or not you want to follow them? I'm guessing the answer is yes.
The main thing helping to form your decision is the visual cohesion and consistency. You want someone to look at your social media account and know exactly what it is that you specialise in and what they'll likely see if they do click that golden follow button.
If you shoot mountains and landscapes, have it seen that this is your bread and butter. Don't post a random food photo beside an image of the Rockies. Creating consistency is something that will need to continue as a focus if you want one of those beautifully curated Instagram accounts.
As an example, take a peek at one of my favourite Instagram accounts by Ante Badzim whose style is beautifully minimal and it's evident the moment you see his work. Amazing, right!?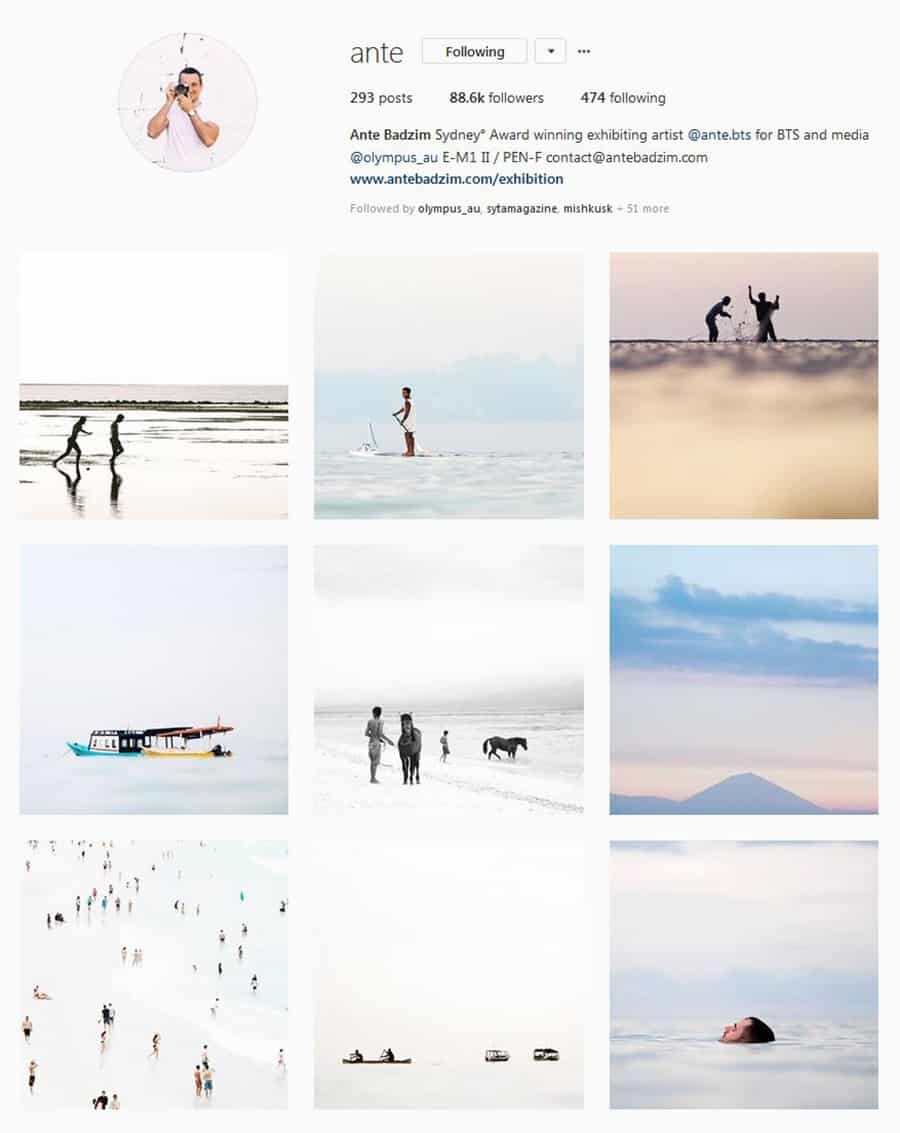 #4 Edit Your Images
Editing and post processing is a great way to create a social media gallery that works together. You may have noticed a bunch of photographers selling presets on Instagram lately and the reason for this is…everyone wants their photos to look the same!
Some of the bigger influencers are selling their presets to use in Adobe Lightroom so fans can easily make their images look just like theirs…which some people believe will mean they instantly receive an influx of followers.
I'm on the fence about this…actually, to be honest I'm more on one side than the other. Presets are great, they are an easy way to make your images look the same however I think it's important to create your own, rather than buy someone else's style.
Sure you might be inspired by how amazing another photographer's account looks but try to create your own editing style by playing around with the available toggles and techniques on Lightroom or Photoshop. You can sign up for a trial of the Adobe Creative Cloud here which includes use of both Lightroom and Photoshop, they both operate a little differently so it's worth testing both to see which fits best.
Did you know it's actually quite easy to make your own presets? On Lightroom in particular, you can adjust an image and then save the process as a preset so next time you edit, you simply click a button and the effects will magically appear.
I've always been a big fan of adding warmth to my photos so most of my presets focus on this and I've got a number of them set for various scenes and lighting conditions. Once you've played around enough, you can have a full library of presets for your work to use for city shots, sunset shots, daylight etc…of course aiming for them all to look great together!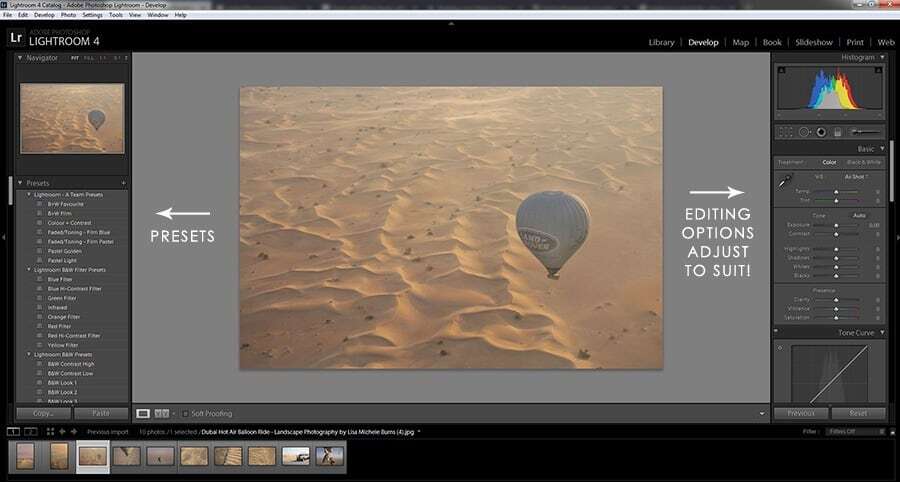 #4 Curating Your Feed
After you've been on holiday, doing a photoshoot or have a collection of photos to sort through, how many is too many to share?
The answer, who knows. BUT, you do need to curate what you share because who wants to see 50 images of someone's trip when one incredible shot could wow you?
There's some images that always stand out more than others. If you're a food photographer, it's no doubt those "jump on the table" flat lays (for the people who can bare to wait 20mins before eating), or if you're a landscape photographer, it's probably a beautiful mountain scene with a tiny person for perspective.
Whatever it is, search through your collection of images for those WOW images. The shots that sum up a destination, convey the message you want to achieve or stand out in some other beautiful way.
Also depending on what social media platform you're using, the layout will differ so be sure to find out which sized images work best!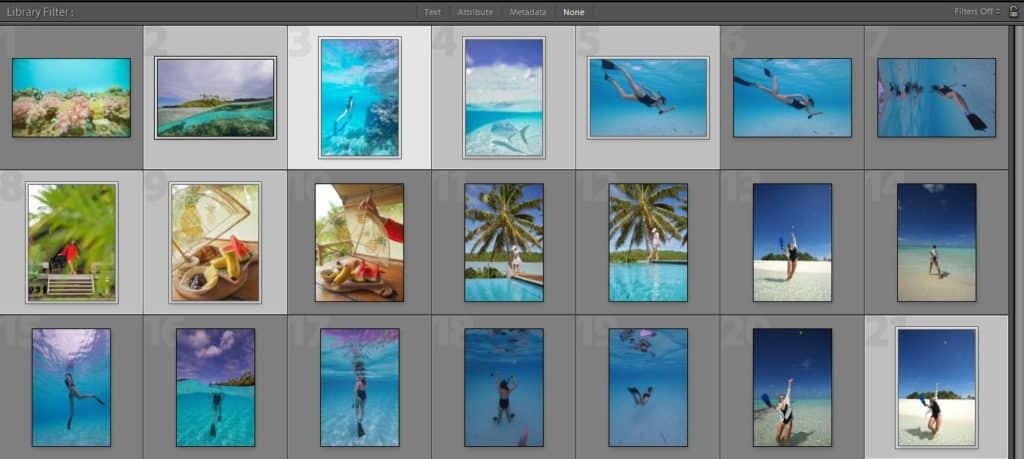 #5 Using Colours + Tones
As I've mentioned above, a cohesive look is a huge part of the appeal when people decide to follow you on social media.
Curating your feed and what you share is very important if you're hoping to work as either a professional photographer, creative, or simply want to attract people to your social accounts.
Before uploading a new photo, check that it fits well with what was posted previously, and once it's sitting on your feed, does it look okay with the other images?
Check for things like colour matching, tones, brightness/darkness. Subject matter is a lot harder to make cohesive especially if you're travelling a lot because every scene will be different. Instead use the things I mentioned like colours and editing style to sync your work together.
Personally I try to keep my Instagram account looking how I want with a mix of pastel colours, rotating between pinks, oranges and blues. That said, sometimes it's really hard to find an image that fits so I always need to remind myself that people probably don't take as much notice as I do!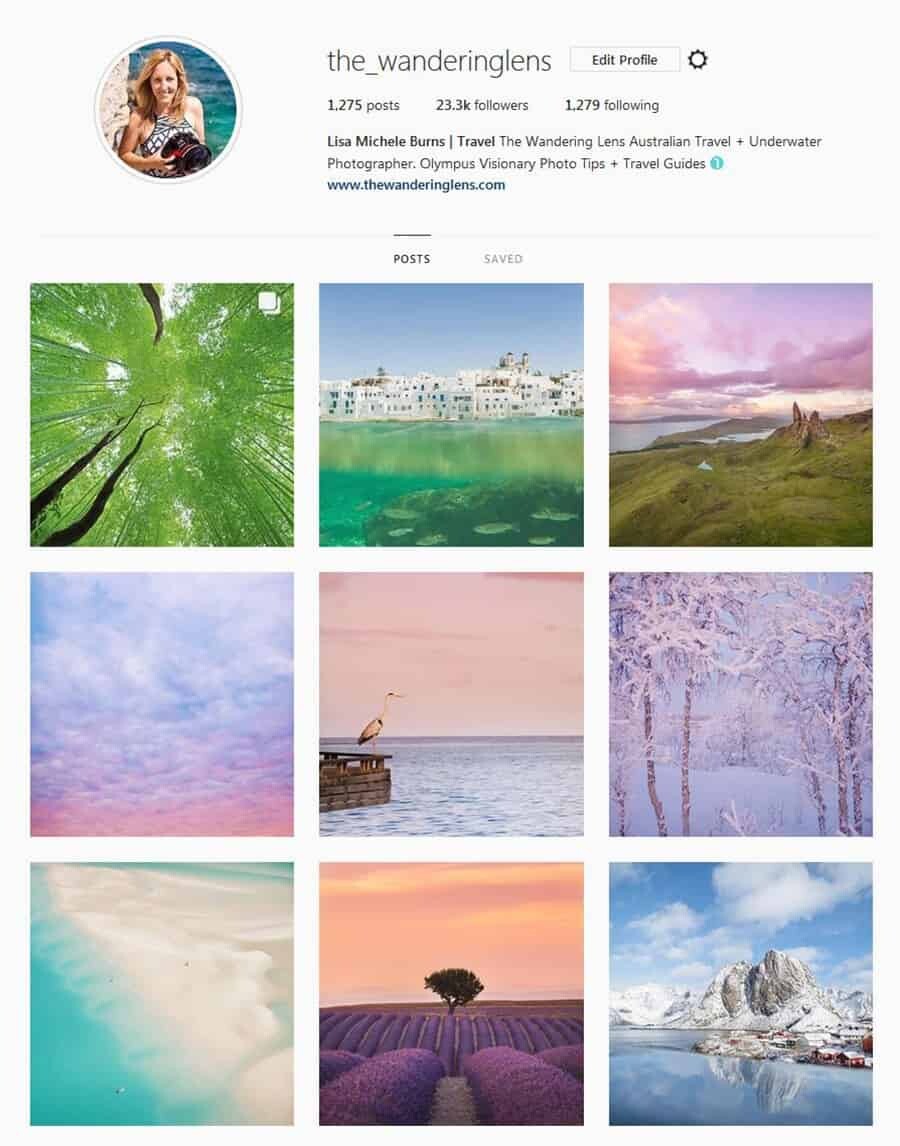 #6 Be Descriptive
So this part doesn't really relate to curating and sure, you can use the old 'a picture tells a thousand words' but if you're given the option of a caption, why not use it to the full potential?
This isn't for everyone as some people do have work that speaks for itself and doesn't even need words, other times though, it's nice to share a little something special about the image.
Where was it taken, why was it taken, is there a funny or inspiring story behind how you took the photo? These kind of things help an audience to connect with you as a photographer!
I've posted images before where I've simply written, 'Dusk' and yeah, it can work if the photo is amazing but more often than not, if I say nothing, I hear crickets. Having a little story that people can opt to read really pairs well with your images and lets people follow your journey in another way.
Also, you don't need to be a journalist or creative writer, be you, that's what people are following for!
Here's an example by one of my favourite photographers and personalities, Chris Burkard.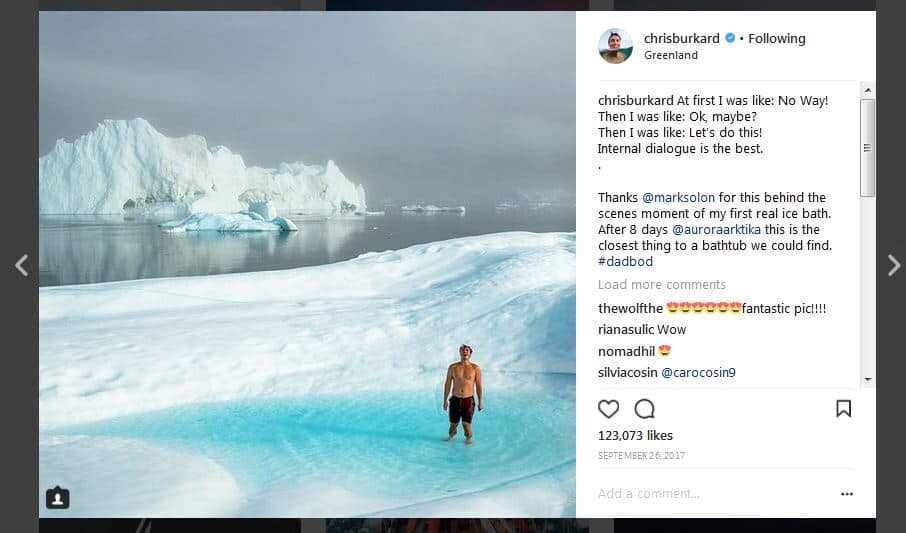 #7 Have fun and Share What you Love
This sounds totally cheesy but it's true. Today more than ever, social media is jam packed with inspiration and ideas which can sometimes help to form a negative creative mindset that forces you to follow a trend or create images you think are going to perform well on social media.
I'm a big believer in sharing the work you want to share. If you take the time to create unique images and form a style of your own, the people who engage will be people who also feel strongly about the work you're creating. What good are 50,000 followers if 48,000 of them don't care about what you're sharing!?
Keep at it, produce beautiful work and your followers will find you! Also use hashtags…apparently they're very important 😉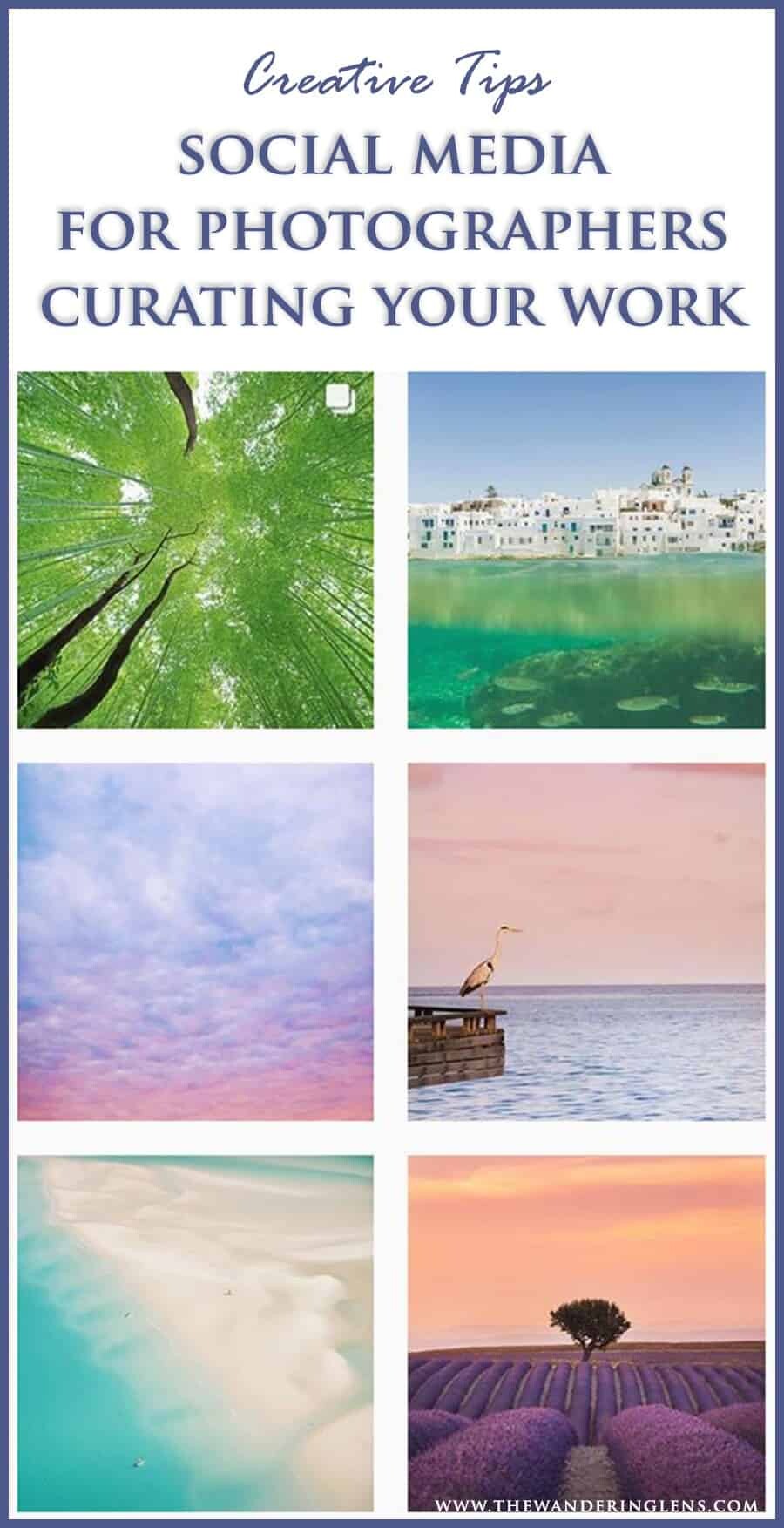 Feel free to leave a link to your Instagram account in the comments below so we can all see your work!
Related articles –
The Six Best Social Platforms for Photographers
How to Become a Professional Travel Photographer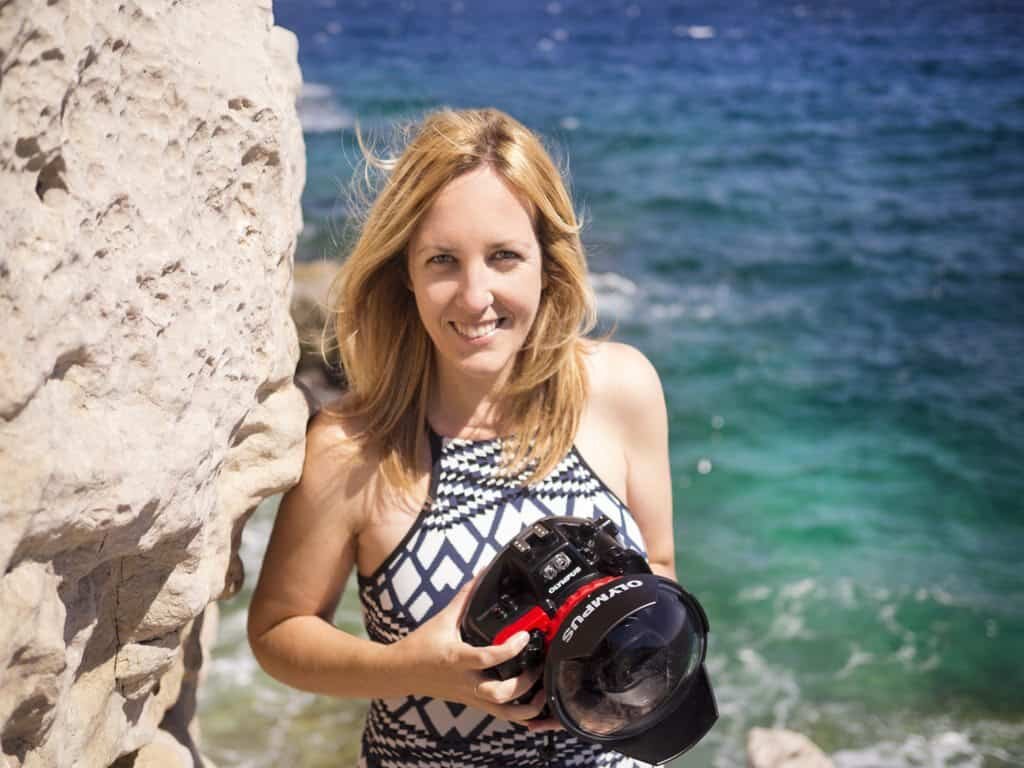 Hello! I'm the founder and photographer behind The Wandering Lens.
With 17+yrs experience as a professional travel and landscape photographer, all advice found on this site is from my personal experience on the road. I hope it's useful for your own travels and would love to hear in the comments about your trips and experiences around the world.