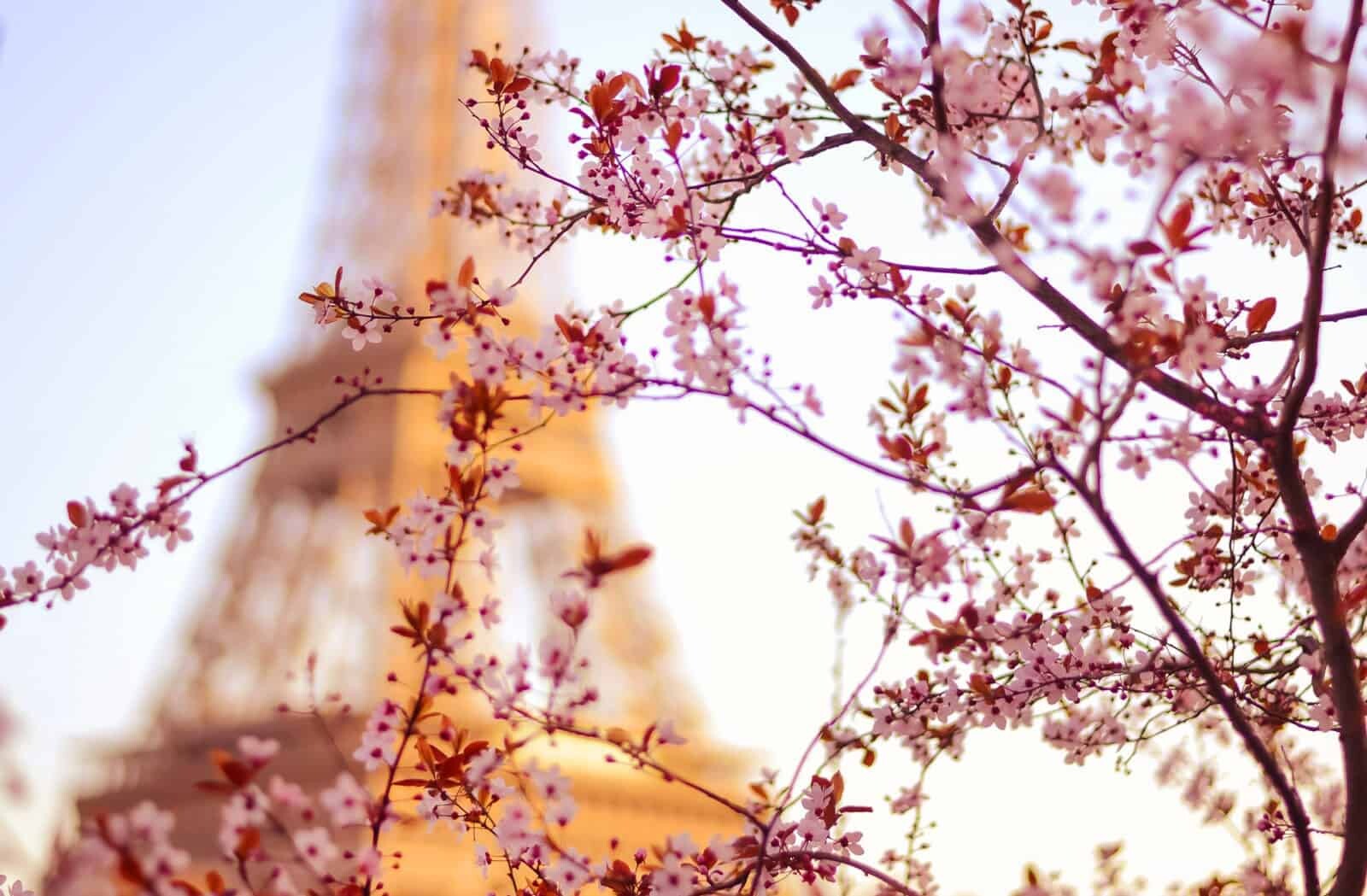 Want to create photographs that make your friends want to jump in the image and be there with you?
When visiting a new destination there is always a check list of major attractions, monuments and sights to visit and taking a photo to say you've been there is all part of the fun.
Sure taking a quick snap on your phone can be a great way of quickly sharing the moment with everyone back home but what about creating an image that makes people want to step right into the photo and enjoy the view with you?
Places like the Eiffel Tower, Big Ben and Times Square have all been photographed probably a billion times over and it's probably safe to assume that more than 80% of these images are very similar in appearance. When composing a photograph of anything whether it be travel, people or landscapes you can make it a little more interesting for those viewing and for yourself by thinking outside the box and looking for alternate angles to light up the scene in front of you.
Let's take the Eiffel Tower in Paris as an example. It's one of the most recognisable monuments in the world and is a pretty fascinating subject to photograph…mostly because you'll be standing in Paris when you do and that can't be a bad thing right! The Eiffel Tower is the perfect subject to practice composition on because it's a structure with many viewpoints and can either have a big blue sky behind it or cityscapes depending on where you see it from.
On a recent trip to Paris, I set out to photograph the Eiffel Tower from a range of new angles, up close, from across The Seine, down the Champ de Mars and from viewpoints around the city that were miles away.
Below are a set of images to show how composition can be achieved with a little explanation in the caption on how to try it yourself!
Focus –
Having a monument as obvious as the Eiffel Tower allows you to play around with focus and feature another subject in the forefront of your photograph. In this case I used the beautiful blossom flowers that were in bloom along the Seine River and ensured the shape of the tower was still visible.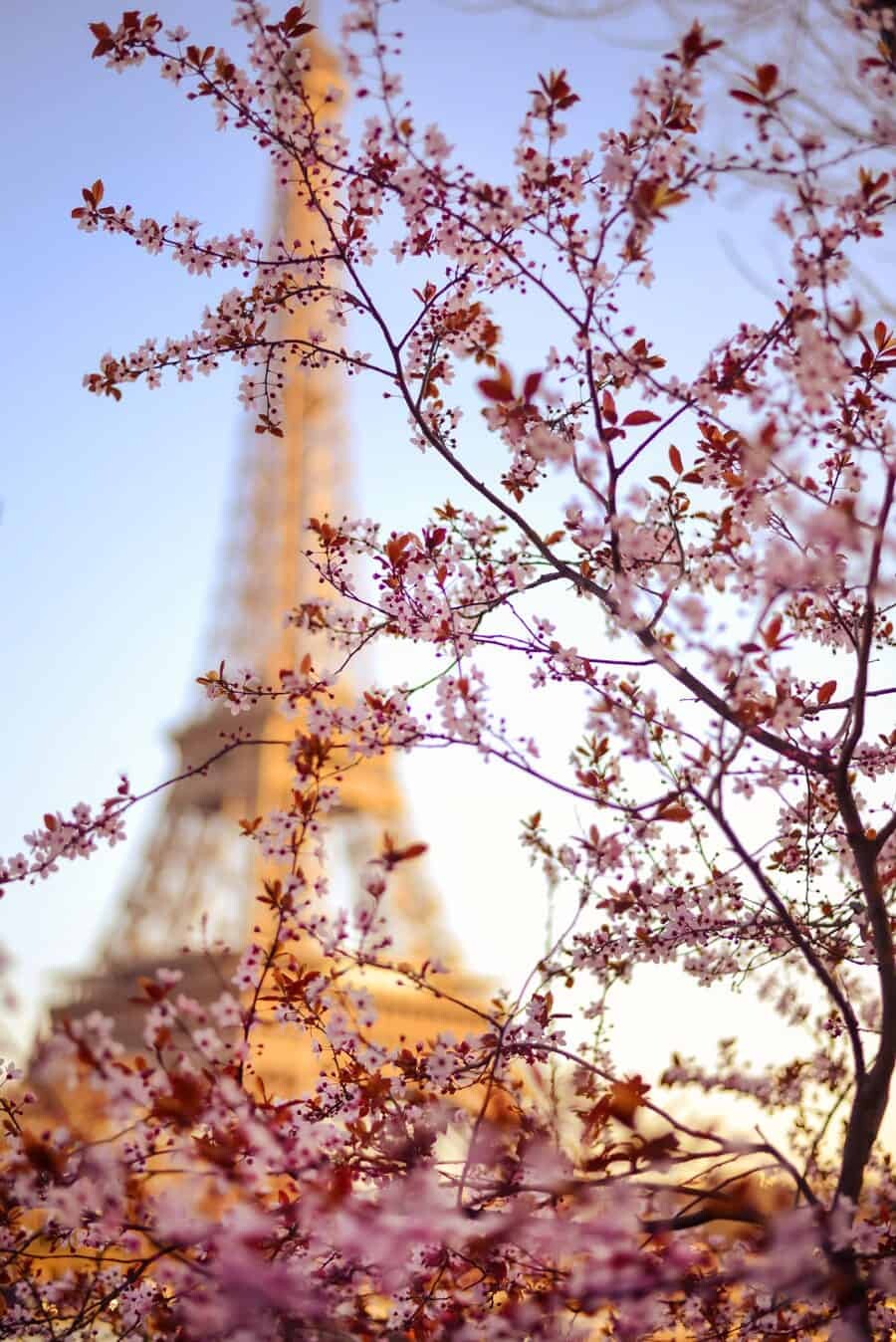 ---
Light –
Most attractions will look different throughout the day as the light changes. Just after sunset is a magic time to capture images and be sure to find a location so you can feature some sky as the colours generated by dusk against your chosen monument creates a different mood to what you would achieve at say midday in bright sunlight.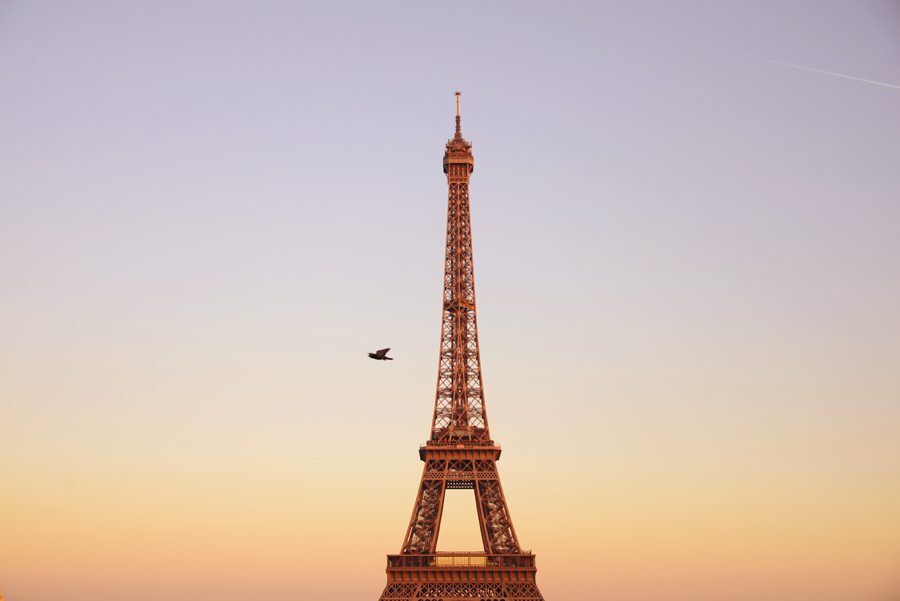 ---
Texture –
Showcasing the materials of a monument can be a great way to show its true beauty or strength. Here the wintery tree branches contrast against the wrought iron structure of the tower blending a little of natural and man-made textures together.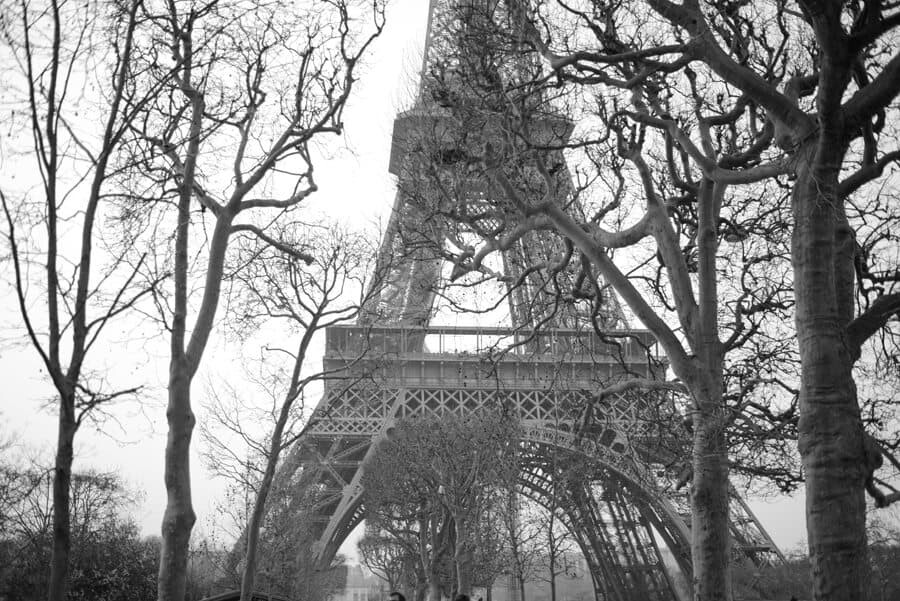 ---
Framing –
Using something fun or interesting to frame your image is a great way to see your subject in a new light. In this case I used the arches of the Sacré-Cœur Basilica's dome in Montmartre. Climbing to the top of the Basilica's roof allowed for an incredible view of the Eiffel Tower and many options to frame the view.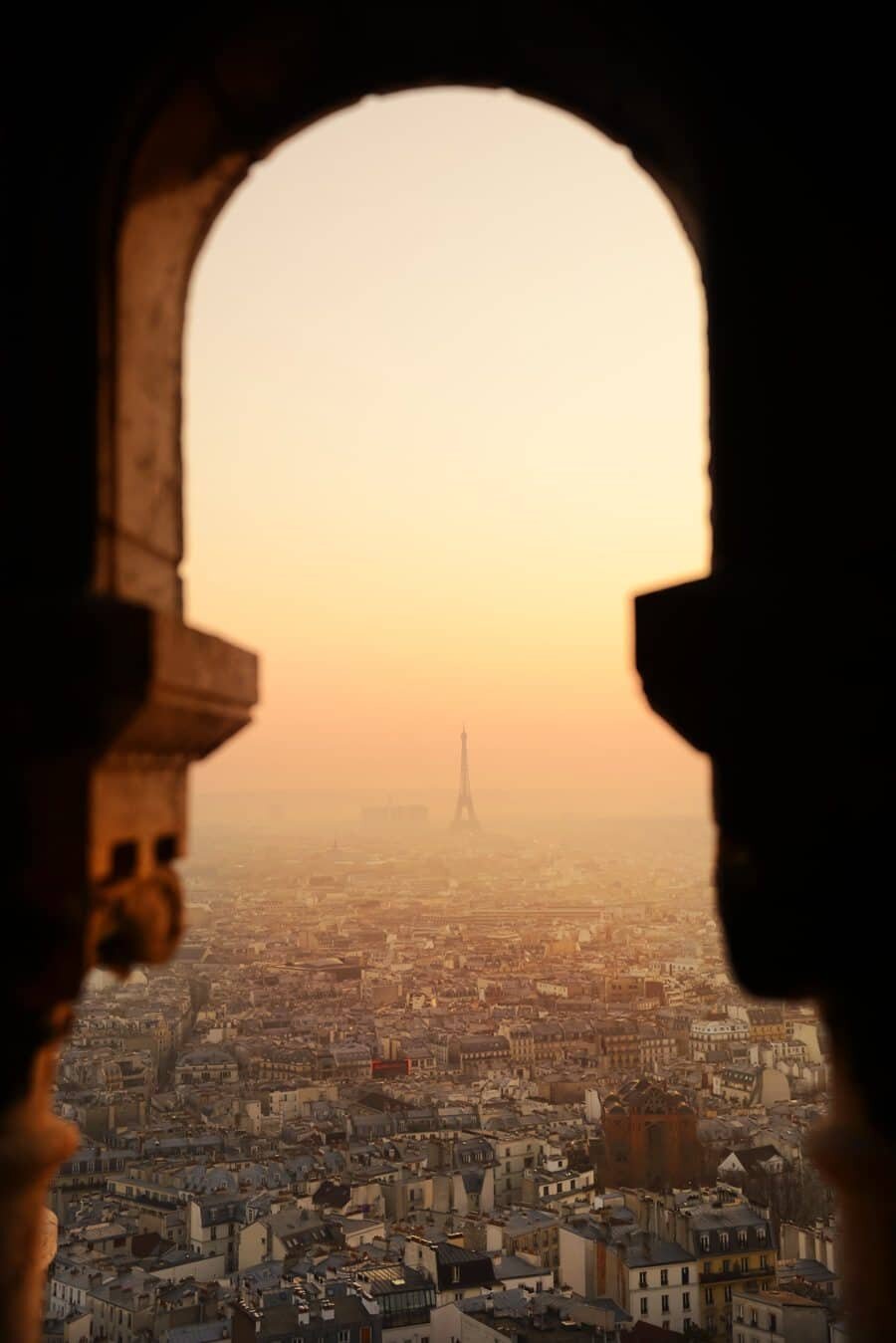 ---
Negative Space –
This term relates to the space around your subject and is a key element of artistic composition. Having little to distract from your chosen monument allows all attention to be directed toward your subject and therefore highlight it within your photograph. Here the warm hues of the sunset sky draw down toward the majestic Eiffel Tower.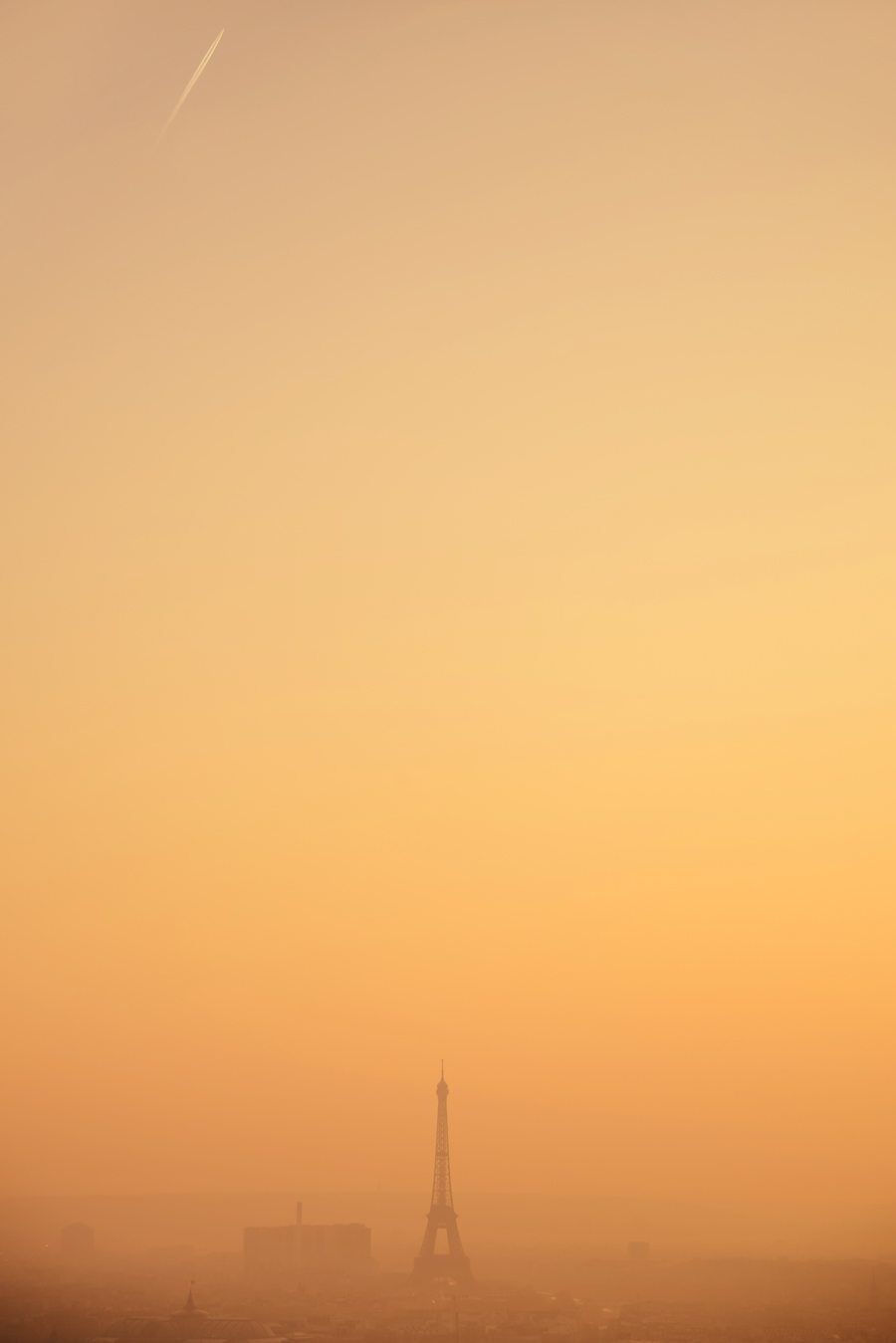 ---
Sense of Place –
Have a little look around to see what you can incorporate alongside your subject that helps tell the story of the destination. I didn't have to look far when the giant Warsaw Fountains in the Jardins du Trocadéro set off creating a great opportunity to blend the water with sunset and the Eiffel Tower. You can look for things like statues, signs or cultural subjects like for example a carousel in Paris or red phone box in London.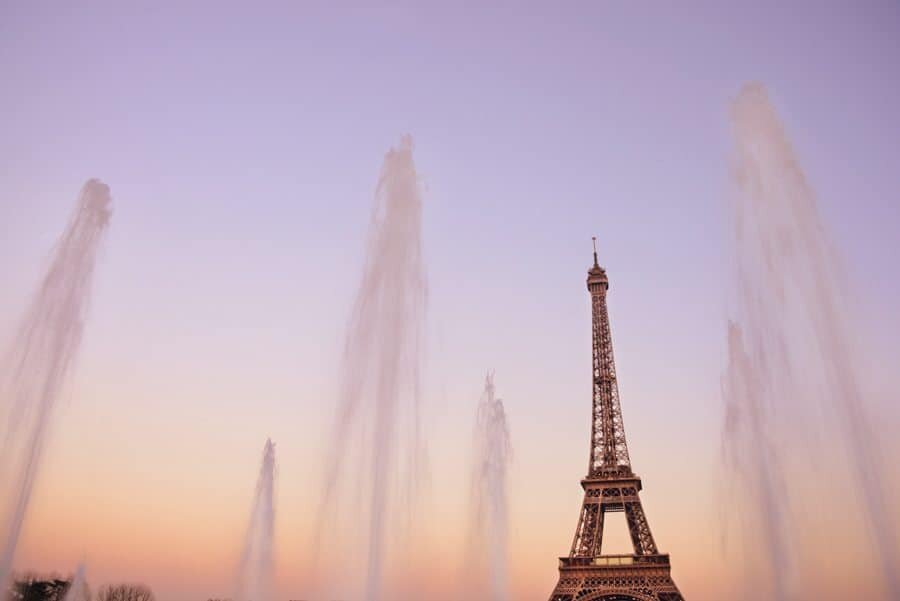 ---
Perspective –
Telling your viewers where to look is a clever way to draw them into your photograph. Using lines to point their eyes toward your subject creates a powerful photograph and one you can have fun composing with streets, bridges or as in this case, the perfectly aligned trees along the Champ de Mars leading to the Eiffel Tower.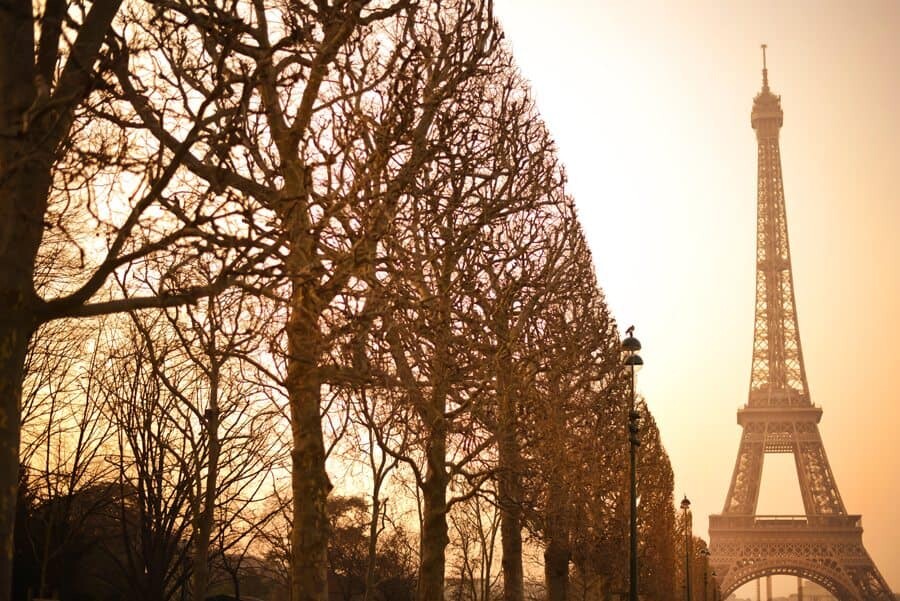 ---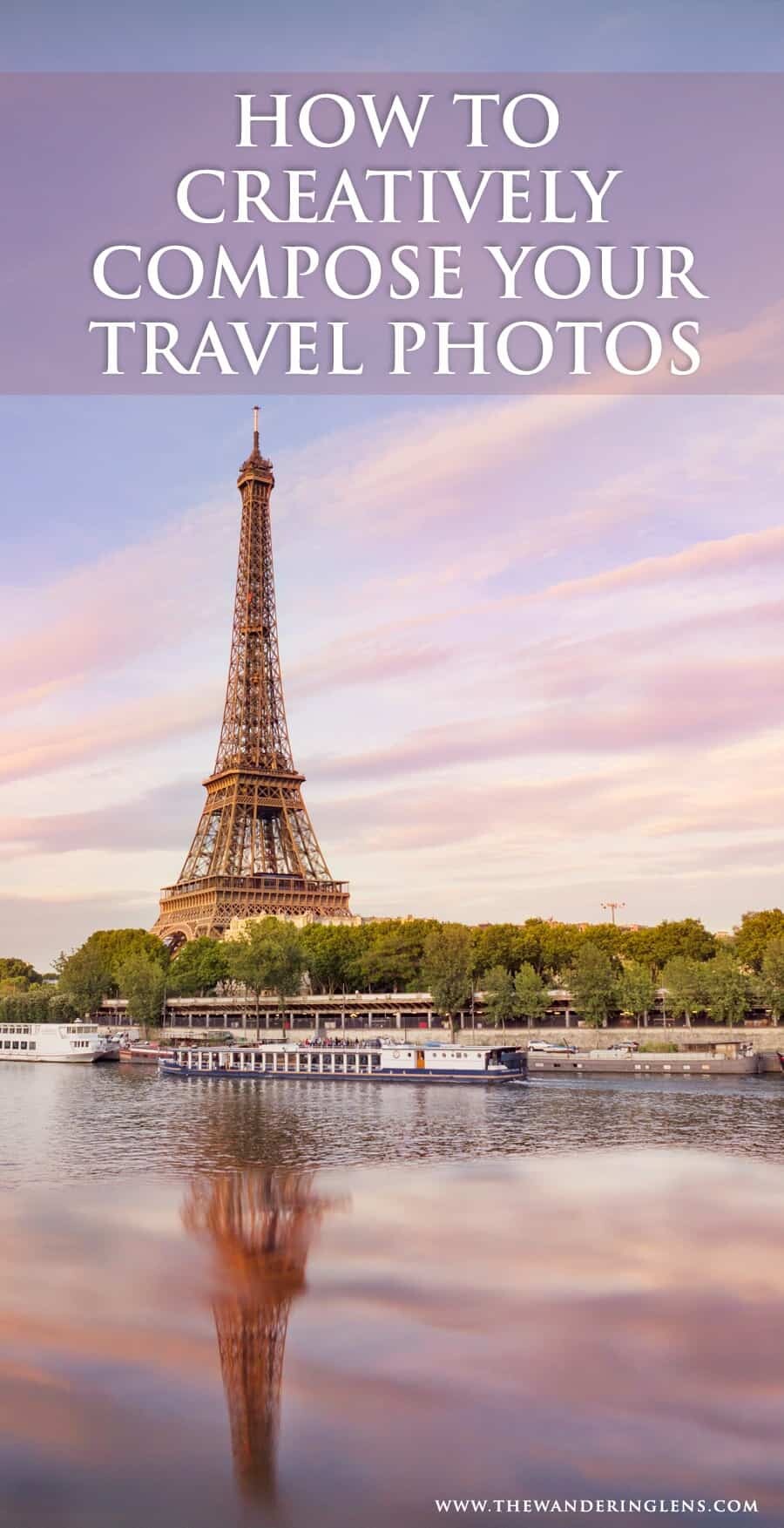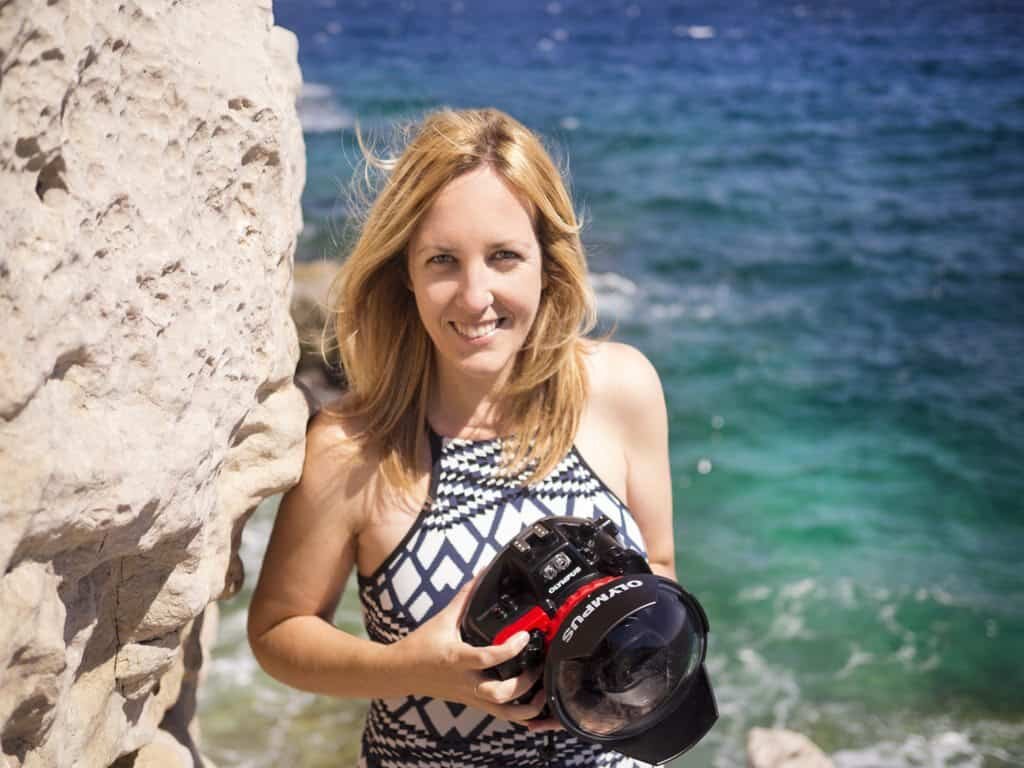 Hello! I'm the founder and photographer behind The Wandering Lens.
With 17+yrs experience as a professional travel and landscape photographer, all advice found on this site is from my personal experience on the road. I hope it's useful for your own travels and would love to hear in the comments about your trips and experiences around the world.