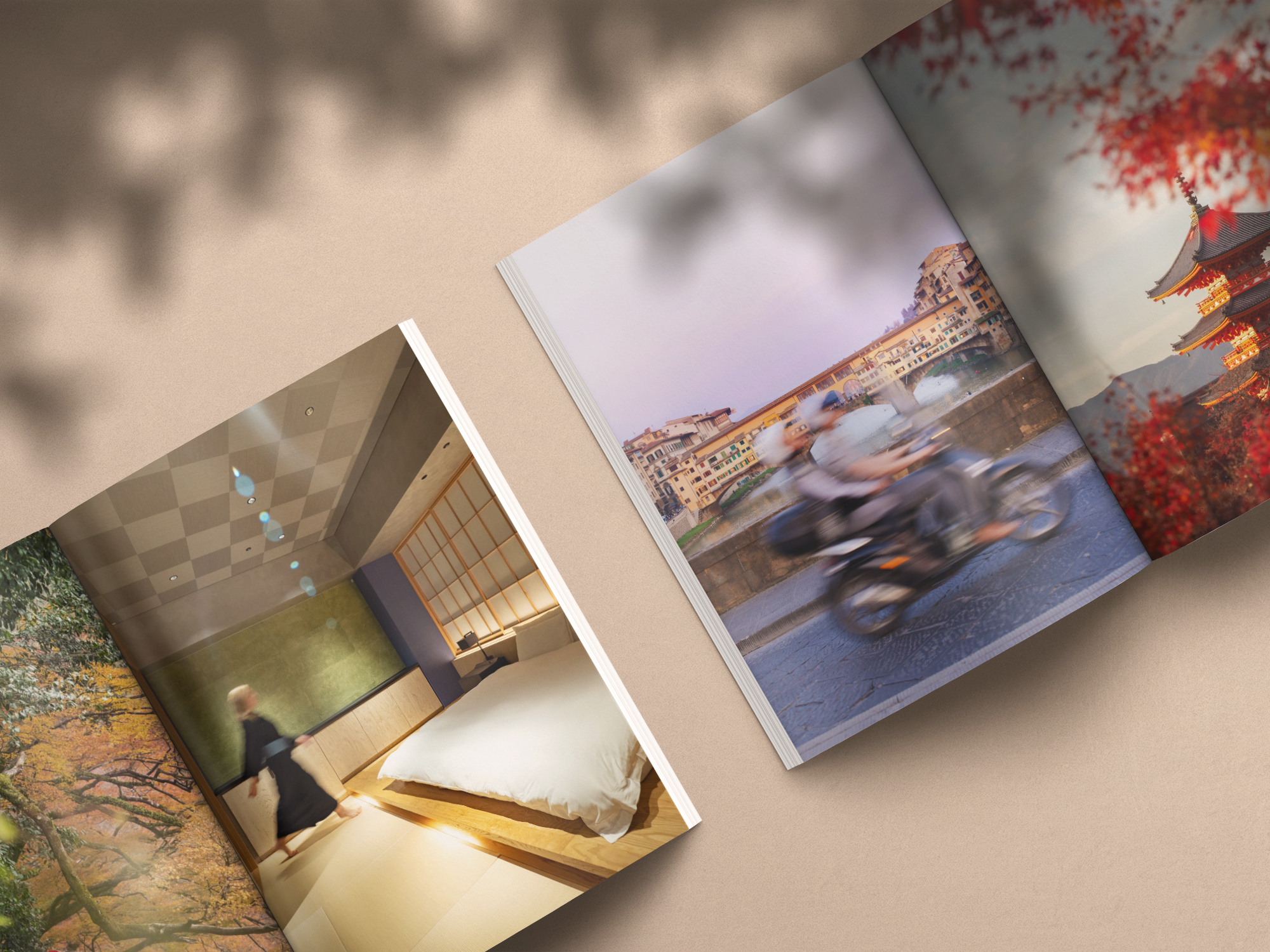 Want to work as a travel photographer?
Finding work as a travel photographer is of course, a crucial element when it comes to success as a freelancer. It's not as easy as scouring job boards and hoping for the exact phrase to pop up, we need to actively prepare ourselves to seek opportunities and forge a path in the industry.
The first step is all about honing your creative skills as a photographer. What makes your work stand out, what should someone hire you to capture, how you can take photographs that highlight a product, location or subject in a unique way?
These are all questions to ask yourself when discovering your passion and talents for various niches within the travel realm. You may have goals of working as a photojournalist, blending stories with a deeper connection to cultures and people with location pieces on regions facing environmental or humanitarian issues. Perhaps you love focusing on hospitality and want to aim for photographing hotels, lifestyle images and tourism campaigns.
Whatever area of interest you have, ensure you're working towards developing the skills to capture a professional set of images for your future clients.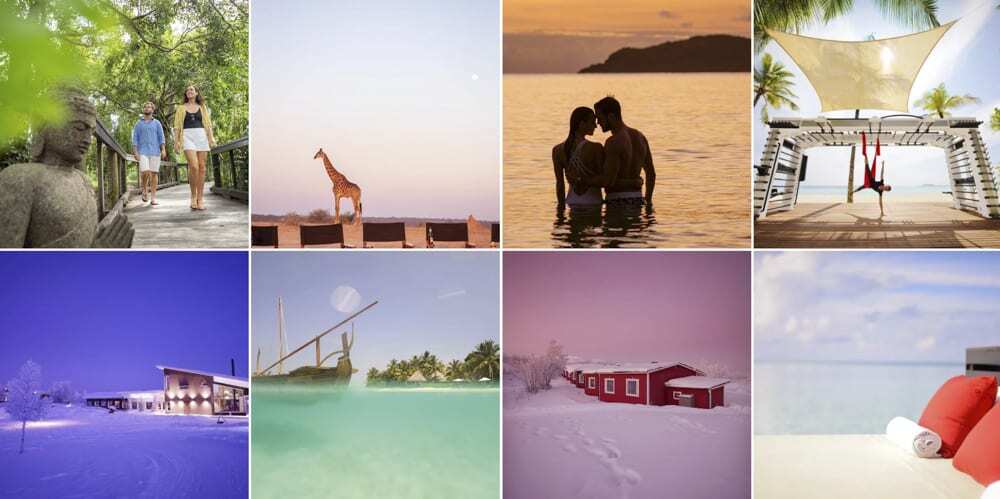 When looking for opportunities as a travel photographer, it's important to first prepare a portfolio that represents what it is you wish to photograph.
If for example you're reaching out to a marketing manager for a beautiful island resort, ensure your portfolio showcases that in some way, you've photographed similar. Doing this allows your potential client to visualise what you may be able to capture for them.
You can break down your portfolio to have various galleries, each filled with an array of images that connect by theme, place or subject. Take a peek at my portfolio via lisamicheleburns.com to see how I've broken it down into Hotel/Commercial Tourism, Aerial, Underwater and by destination. I'm by no means saying it's perfect, but it's perfect for me and how I approach clients.
Below are some examples of what to consider having in your portfolio when approaching relevant clients –
Hotel Photographer – Interiors, Architecture, Lifestyle Photographs + Food. You want to visually show your skills in photographing all areas of a hotel experience. Of course, you may want to focus more on interiors if décor and style are your niche, however having a few extras with other hotel features and offerings will always help.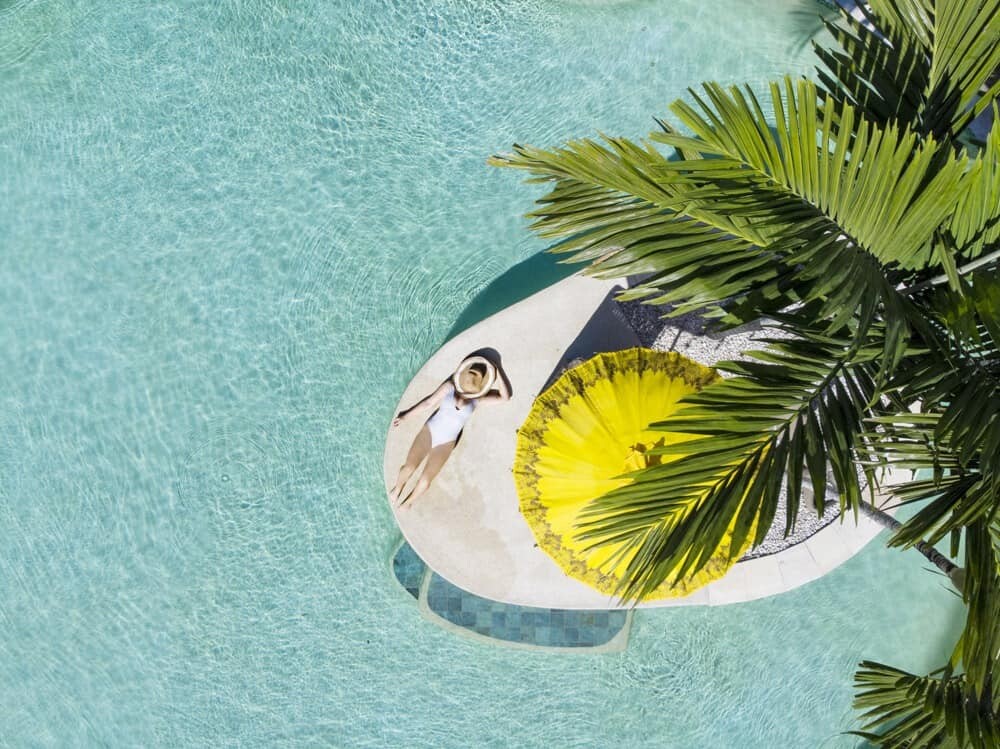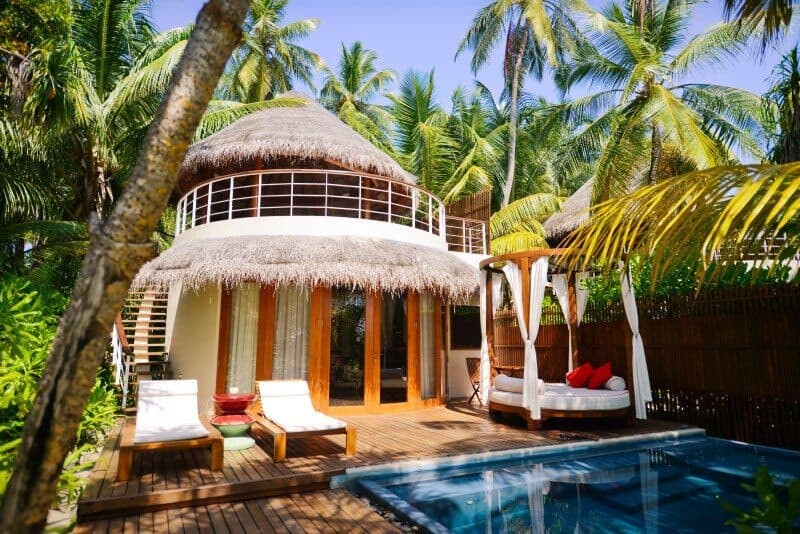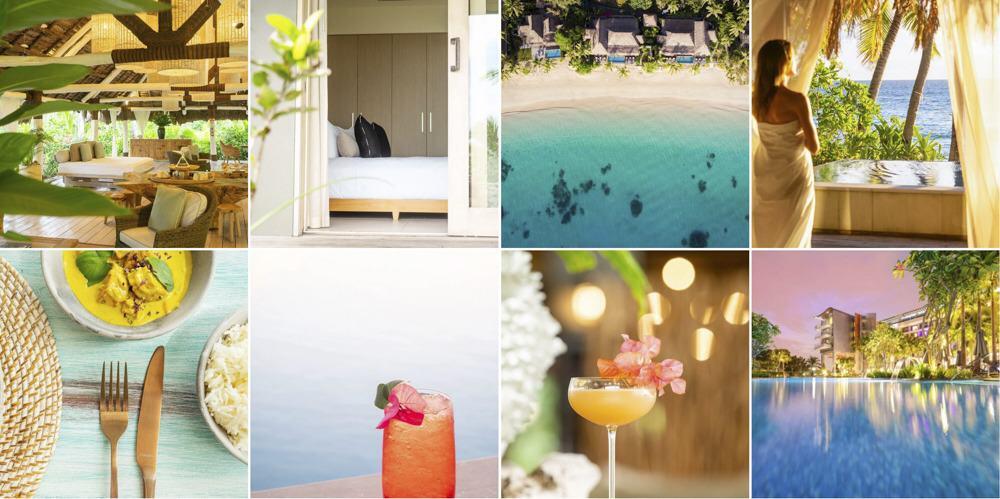 Tour Operator – Experiences, Outdoors/Adventure (if this is the type of tour company you're approaching), People + Landscapes. Adjust your portfolio to suit the type of tour angle you're looking to photograph. If your think is museums and art galleries, outdoor and adventure imagery isn't exactly going to be relevant. Instead, aim for photos of interiors, people using guides, books and lifestyle imagery inside museums and galleries.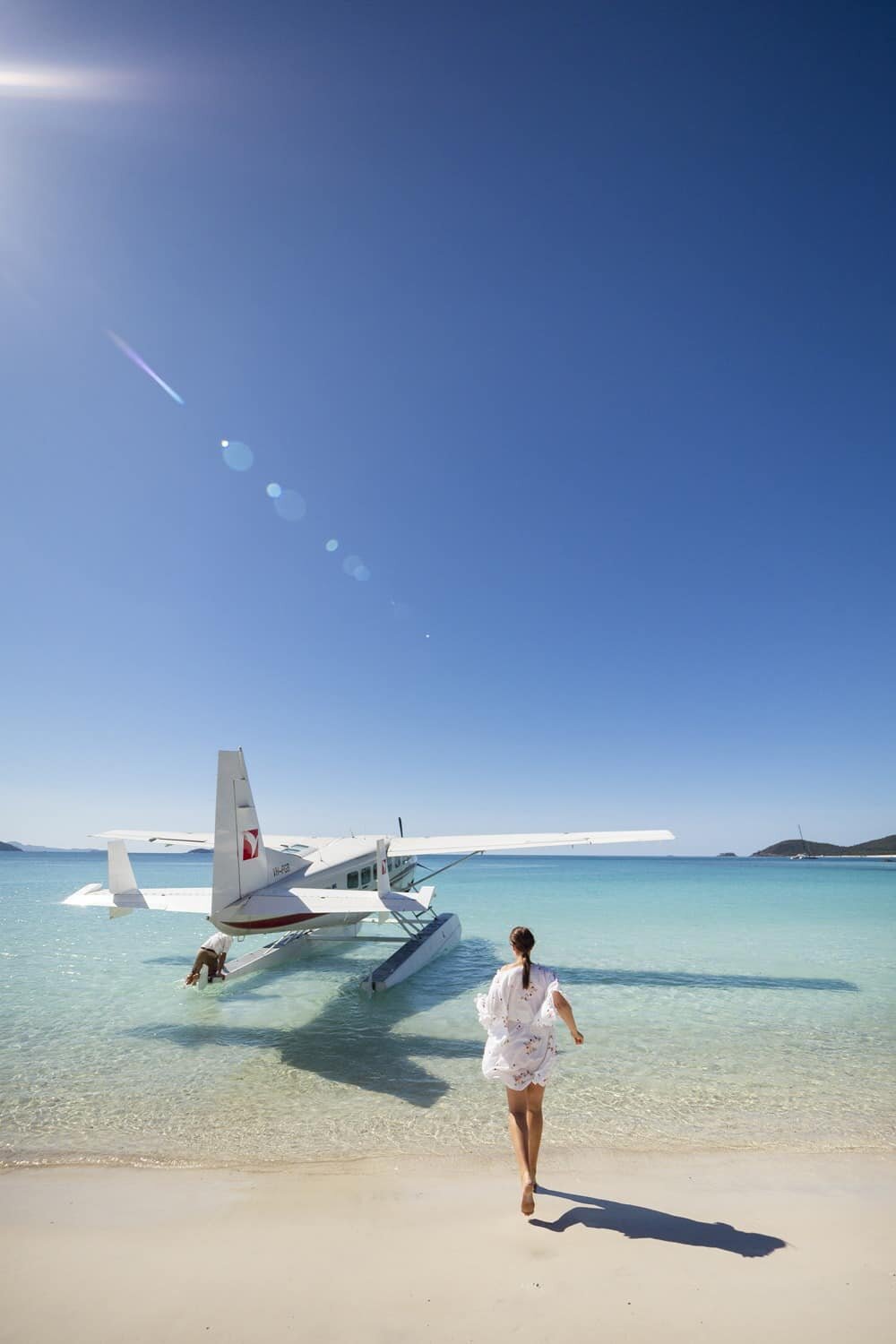 Branded Campaigns – Shoot images relevant to the industry you're keen to work more in. If you want to work with luggage/travel accessories, photograph your existing luggage, borrow a friends and capture creative images to showcase your abilities. For clothing, you don't have to prepare images with the brands garments, instead, simply capture a collection of images that prove you have a unique approach and can provide consistent results when photographing clothing on people/models.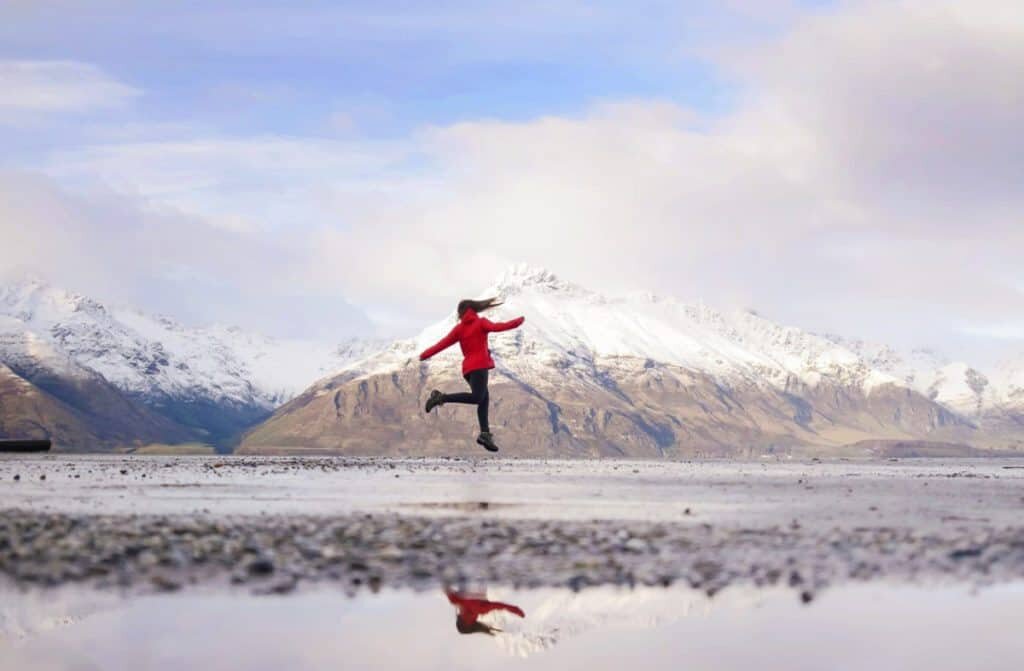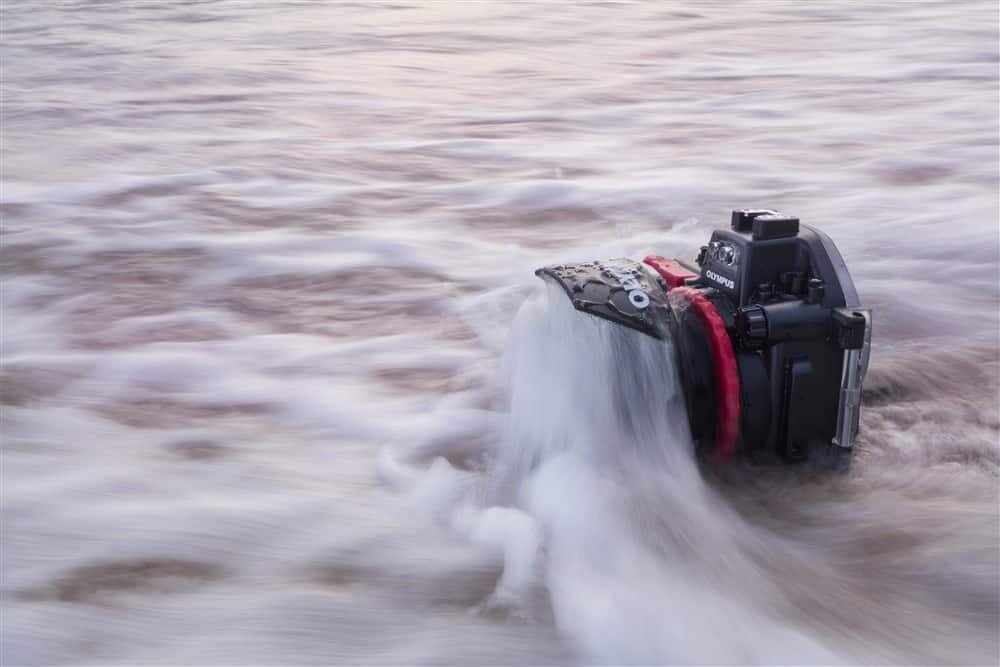 Documentary/News Outlets – Focus on images that tell a story and create a sense of place, capture the scene or subject in a way that immediately makes the viewer aware of the message and highlights a story visually. Imagine your image appearing alongside an article, browse through related publications and see what is already being published.
A big part of the upcoming Freelance Travel Photographer course will focus on portfolio development and pitching. Preparing your photography portfolio to approach clients gives you a head start and will lead to greater success when sending out pitches to editors and clients.
Your portfolio doesn't have to consist of years' worth of experience and photography work, it simply needs to visually explain your creative skills and services.
Can you see any gaps in your portfolio?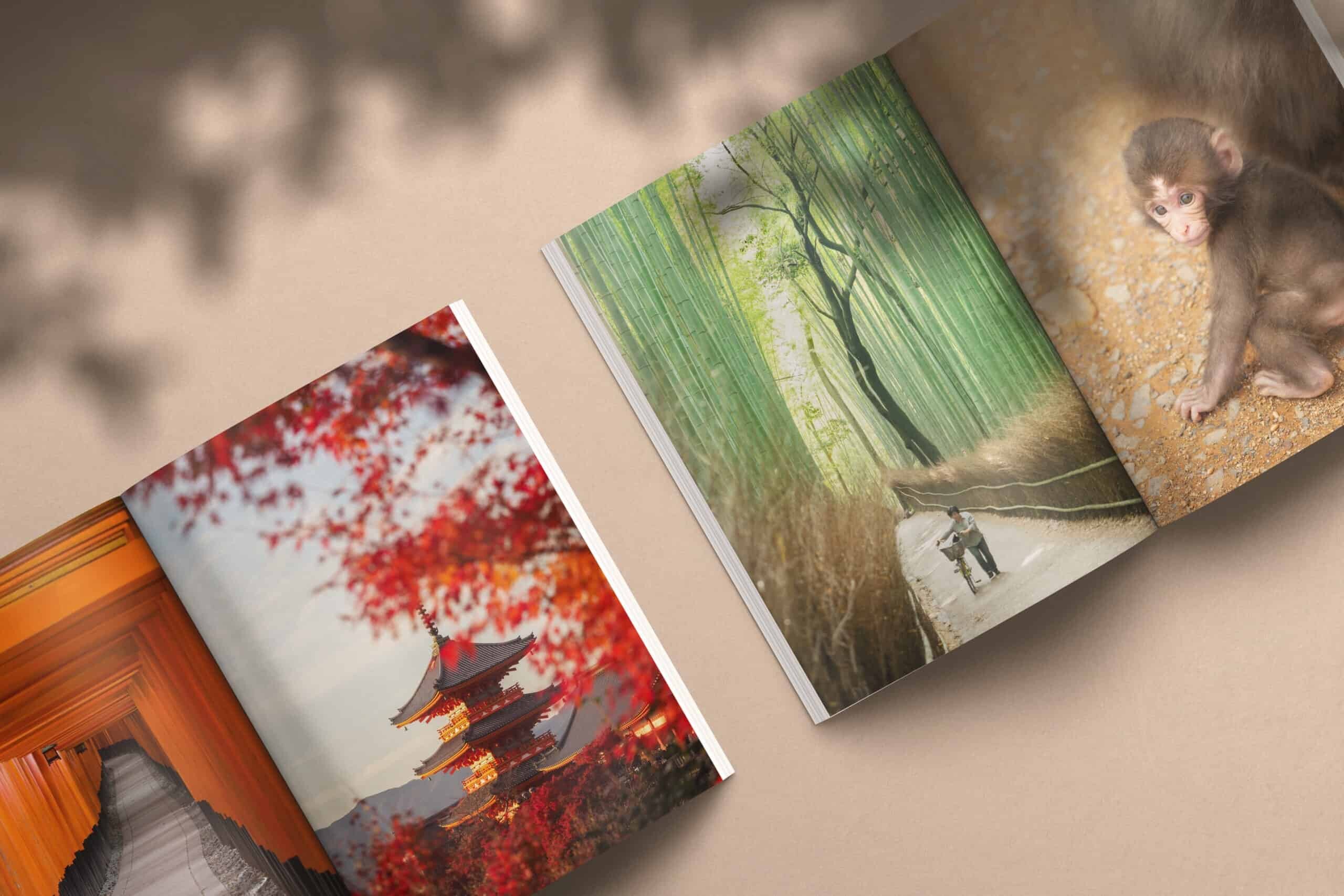 If you don't have a portfolio yet, this is a great chance to start thinking about what you wish to include based on what areas of the travel industry you want to find work as a photographer. It's totally fine to have a more generic portfolio that covers a few niche areas, but curating it to focus on specific subjects and/or places will really help to reflect that you're an expert and should be considered for a job or campaign.
Do you want to work as a travel photographer and get a head start in your career? Join the Freelance Travel Photographer Course! Available online, with self-paced learning so you can access the modules and work through them in your own time, with email support.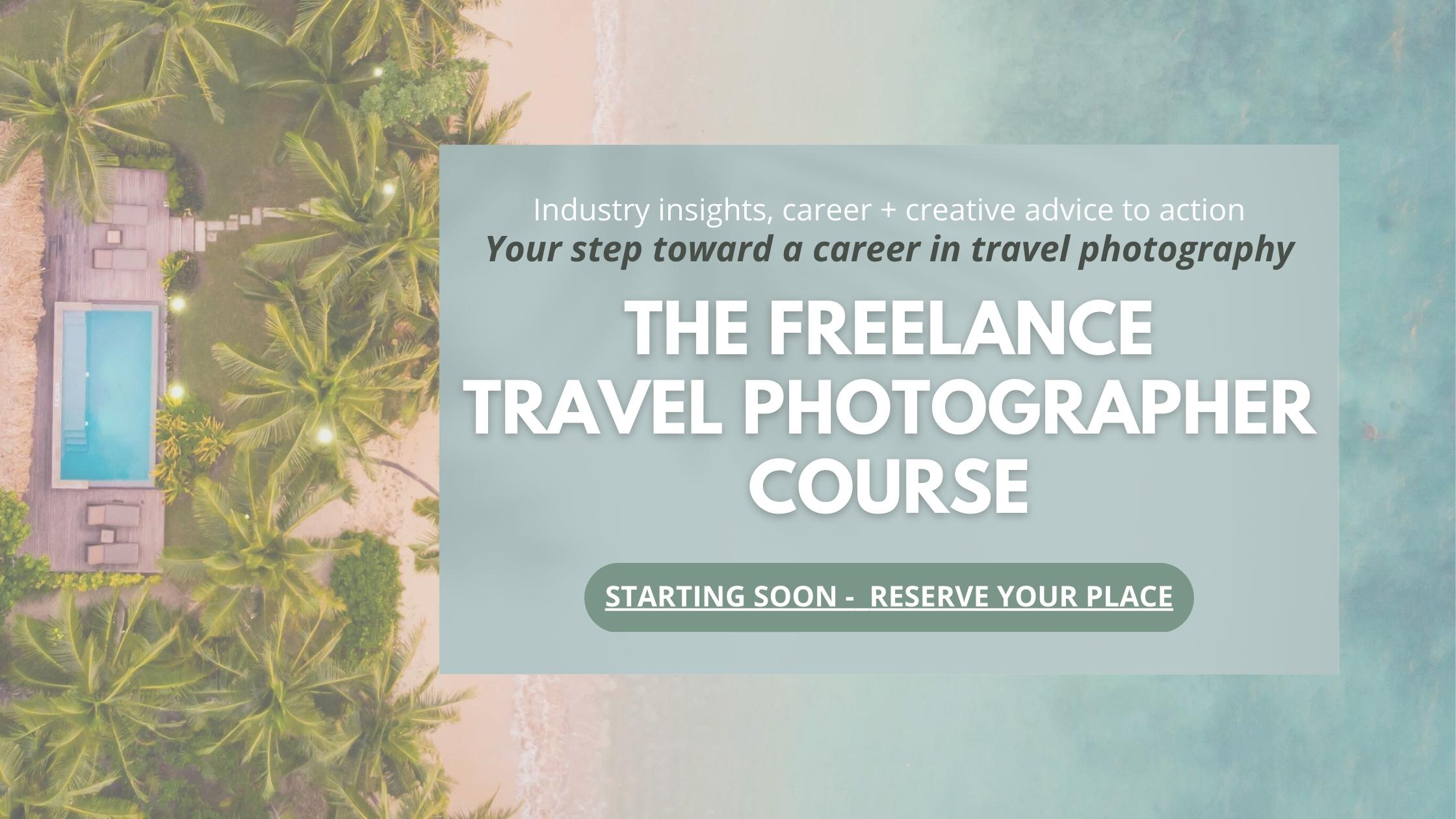 Creative Courses + Resources for Photographers: If you're interested in discovering your creative vision and building a portfolio with the aim of finding work as a photographer, The Wandering Lens now offers self-study courses, eBooks and Workbook Bundles. The online courses and downloadable workbooks can be accessed at any time, from anywhere in the world – it's about creating accessible resources to help you in your photography career. They bring together over 17+years of experience and lessons from working in the industry. I want to see others share their talents and get published, sell prints, find clients – to have the confidence to achieve whatever it is you want to within the field of photography.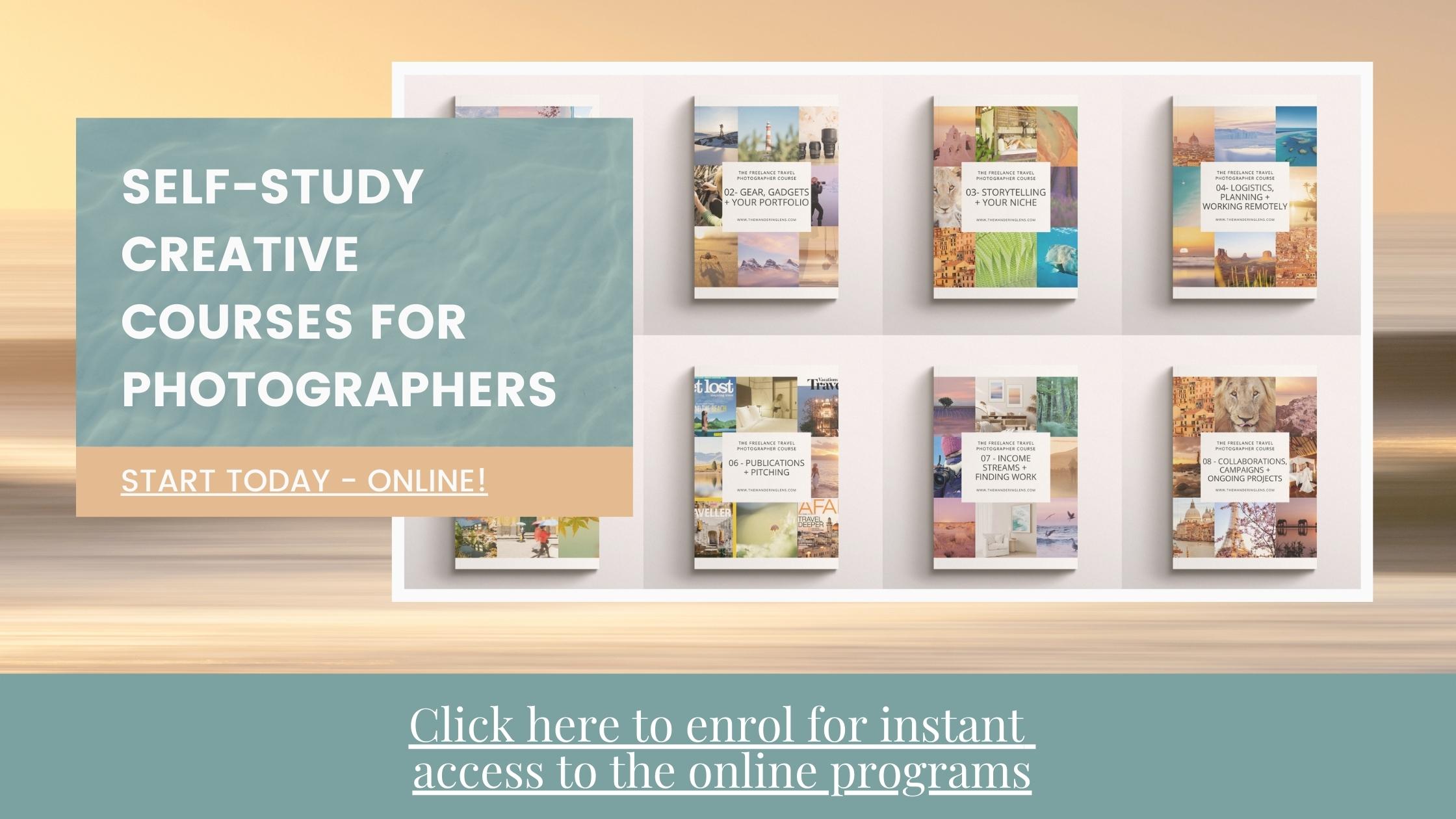 Travel and landscape photographer from Australia who is far more comfortable in a pair of flippers than heels! Having worked for publications such as Lonely Planet, Wanderlust and the Sunday Times, Lisa founded The Wandering Lens to share destination guides to the worlds most photogenic places and outdoor experiences.