Hoshinoya Kyoto – A Visual Hotel Review
I know a place…
Where a turquoise river leads to tranquility.
Where Japanese maples drape traditional wooden pavilions and the sound of water brings an instant serenity.
Here, natural beauty blends with the elegance and enchanting architecture of a 17th century villa.
A luxurious retreat nestled on the banks of the Oi River where time passes slowly.
Hoshinoya Kyoto exudes every element of relaxation. The surroundings, the interiors, staff, cuisine and activities all meticulously work together to provide an experience of rejuvenation and cultural immersion.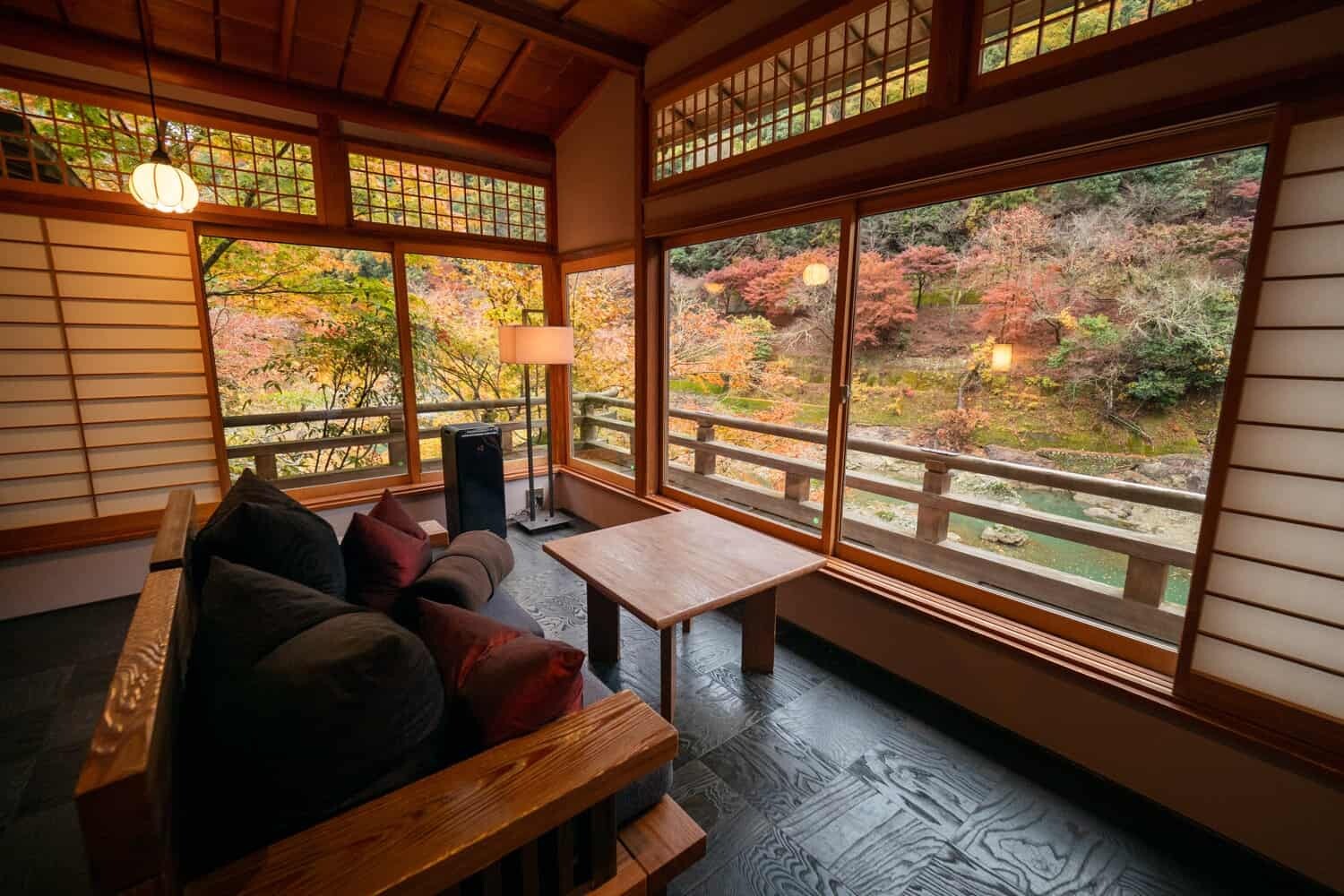 It's a hotel that feels like a lavish home. Somewhere to stay as a destination, one you'll probably never want to leave. Located in Arashiyama, one of Kyoto's most beautiful districts, it's an area that's been frequented by noble families since medieval times.
Today, Arashiyama is a popular location for visitors with the Arashiyama Bamboo Grove, Monkey Park and a number temples ranging from UNESCO World Heritage sites through to tiny corners of moss covered brilliance drawing the crowds daily. Hoshinoya Kyoto however is totally private, accessible only by wooden boat and tucked away within the majestic Rankyo Gorge.
Within the grounds of the inn, the gardens welcome guests with their lush delicacy. The 'Hidden Garden' comprises of pebbles and tiles designed to represent a flowing river beneath the properties oldest Japanese maple tree while nearby beds of rhododendrons, camellias and violets bloom with the seasons.
Read more – A Photographer's Guide to Kyoto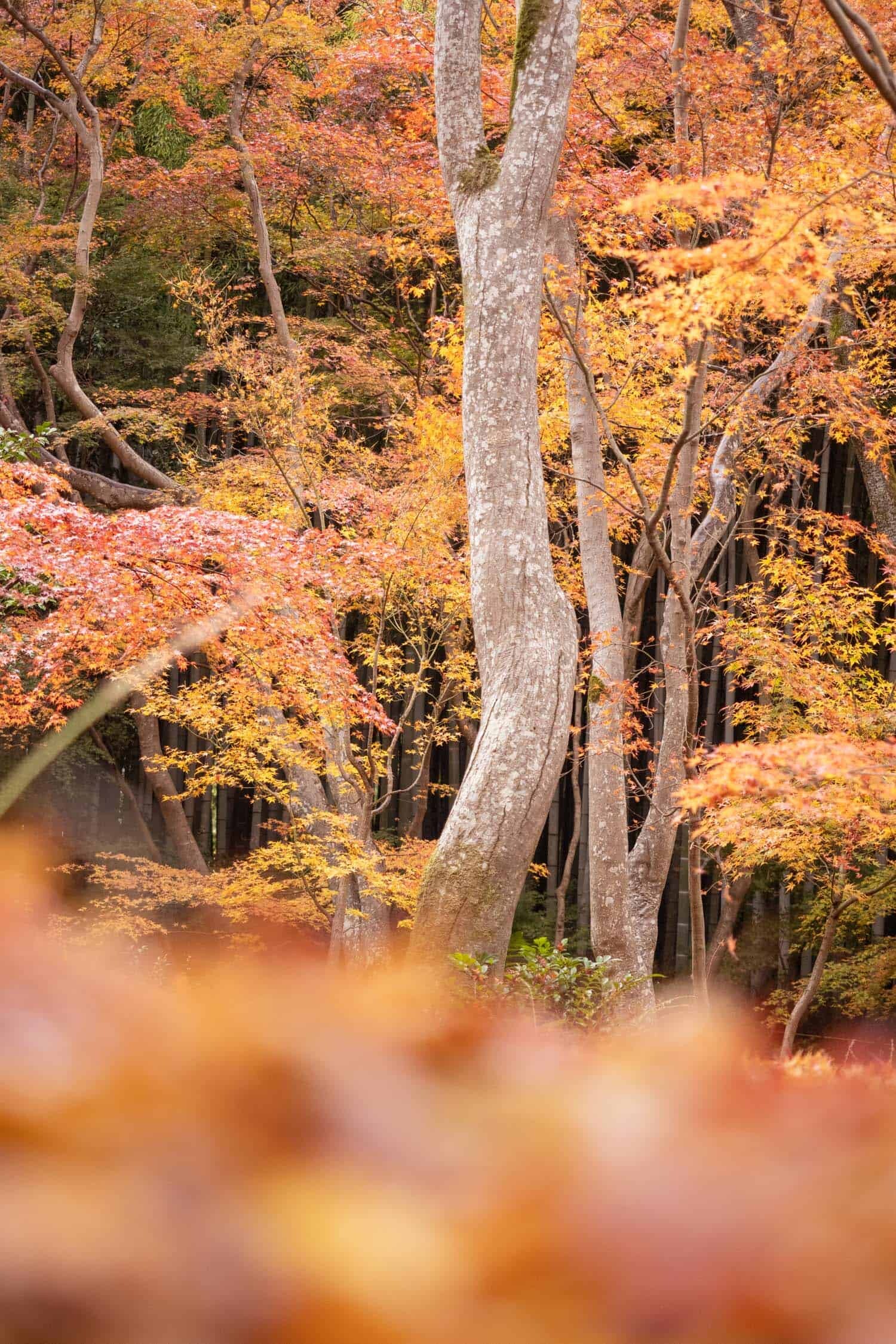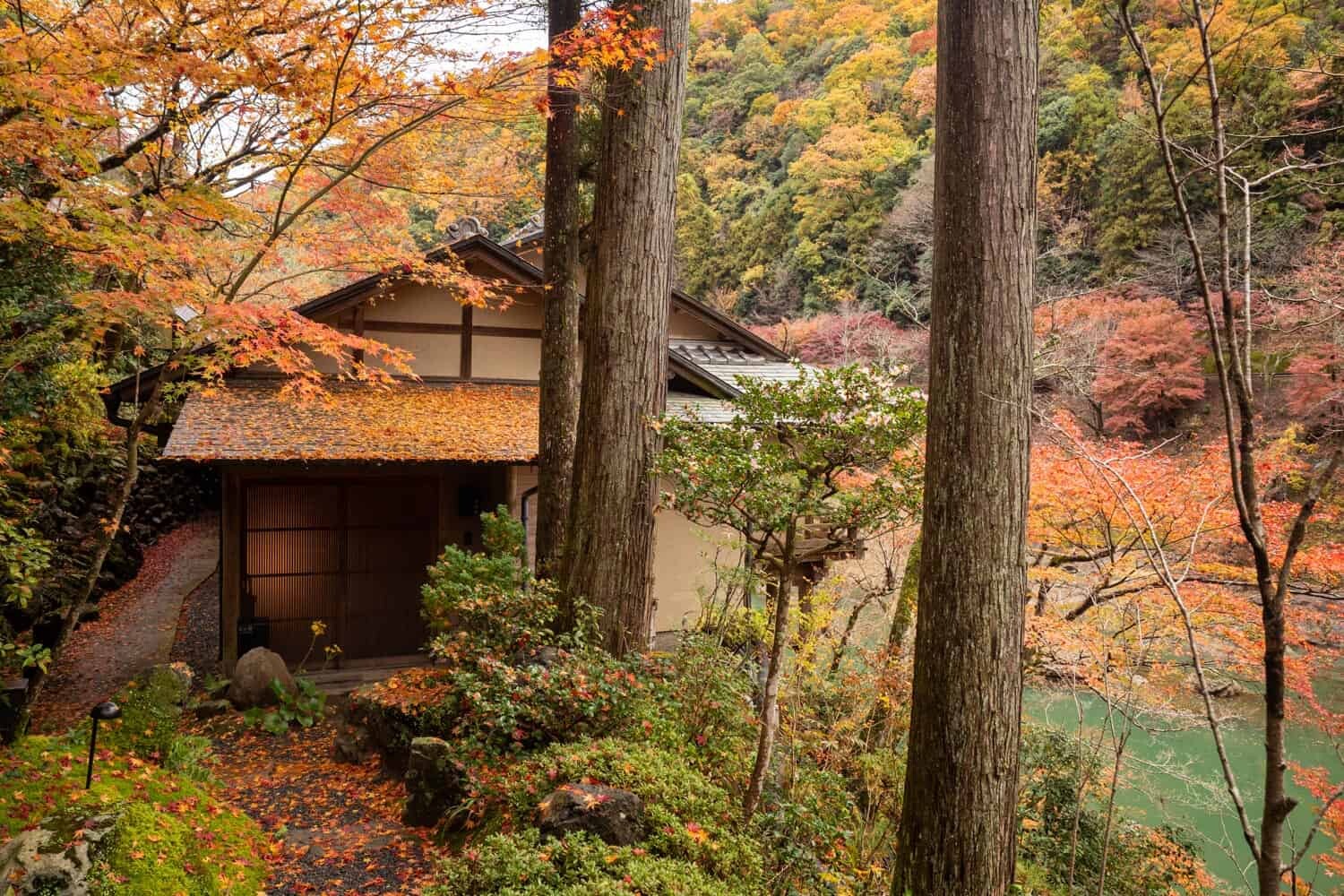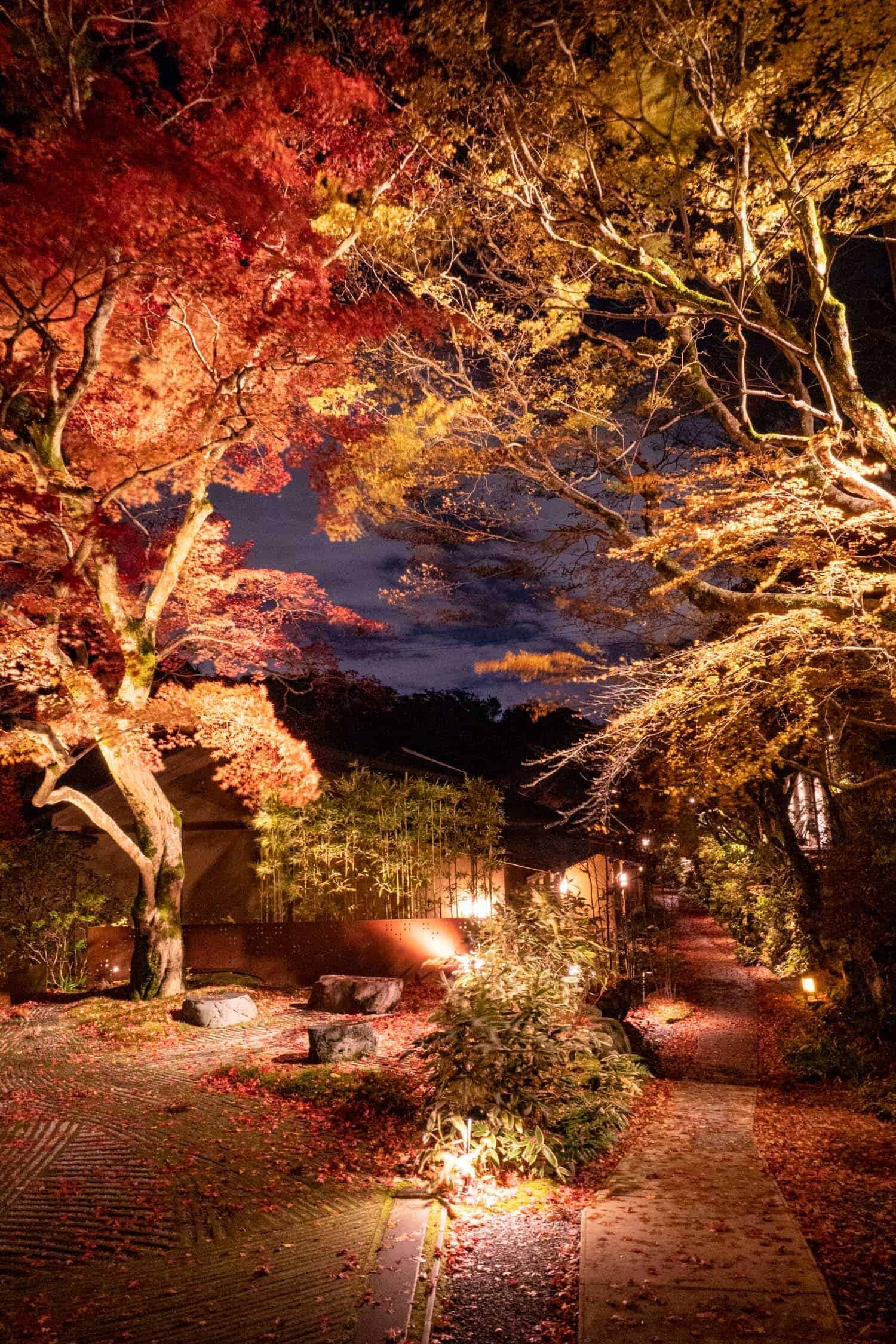 Staying at Hoshinoya Kyoto opens the doors to culture experiences which help to gain an understanding of Japanese craft and cuisine. An introduction to Monko reveals the aromatic art of incense. This parlor game popularized by the Kyoto aristocracy dates back to the 14th century. You'll be taken through the traditional tools and process which involves warming an aromatic piece of wood indirectly to enjoy and contemplate the produced scents.
Those keen to explore at sunrise can take part in a morning meditation at a local Buddhist temple. Listen as the chants echo throughout the room and provide an intriguing insight into the religion.
For photographers, be prepared to fill a memory card without leaving the hotel boundaries. If you do though, be sure to have some spare space. At sunrise you can venture across the river to take a small hike to a viewpoint in the Kameyama Park. Gazing down over the Oi River, you'll have the perfect vantage point to capture the morning light as it shines through the valley onto Hoshinoya Kyoto.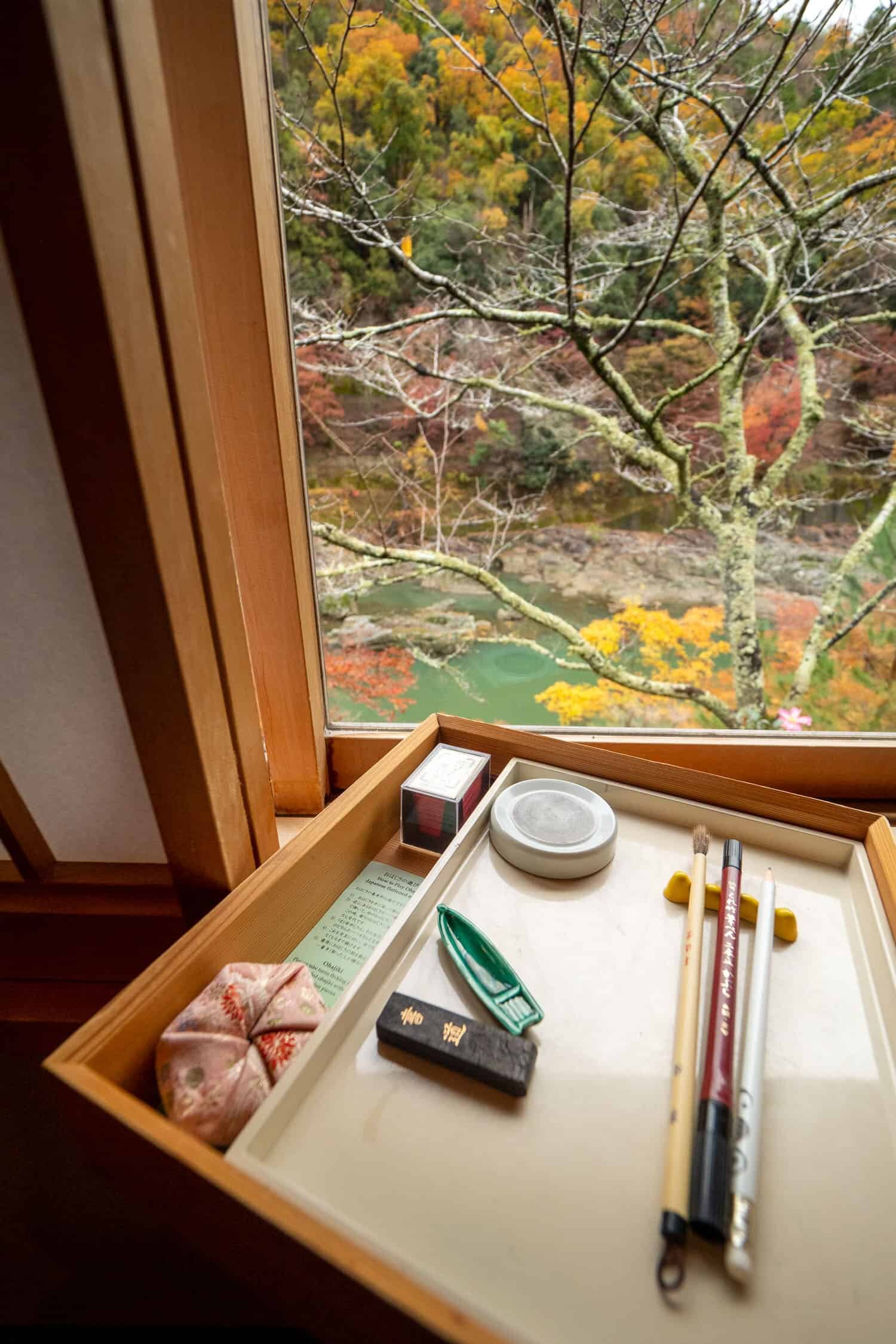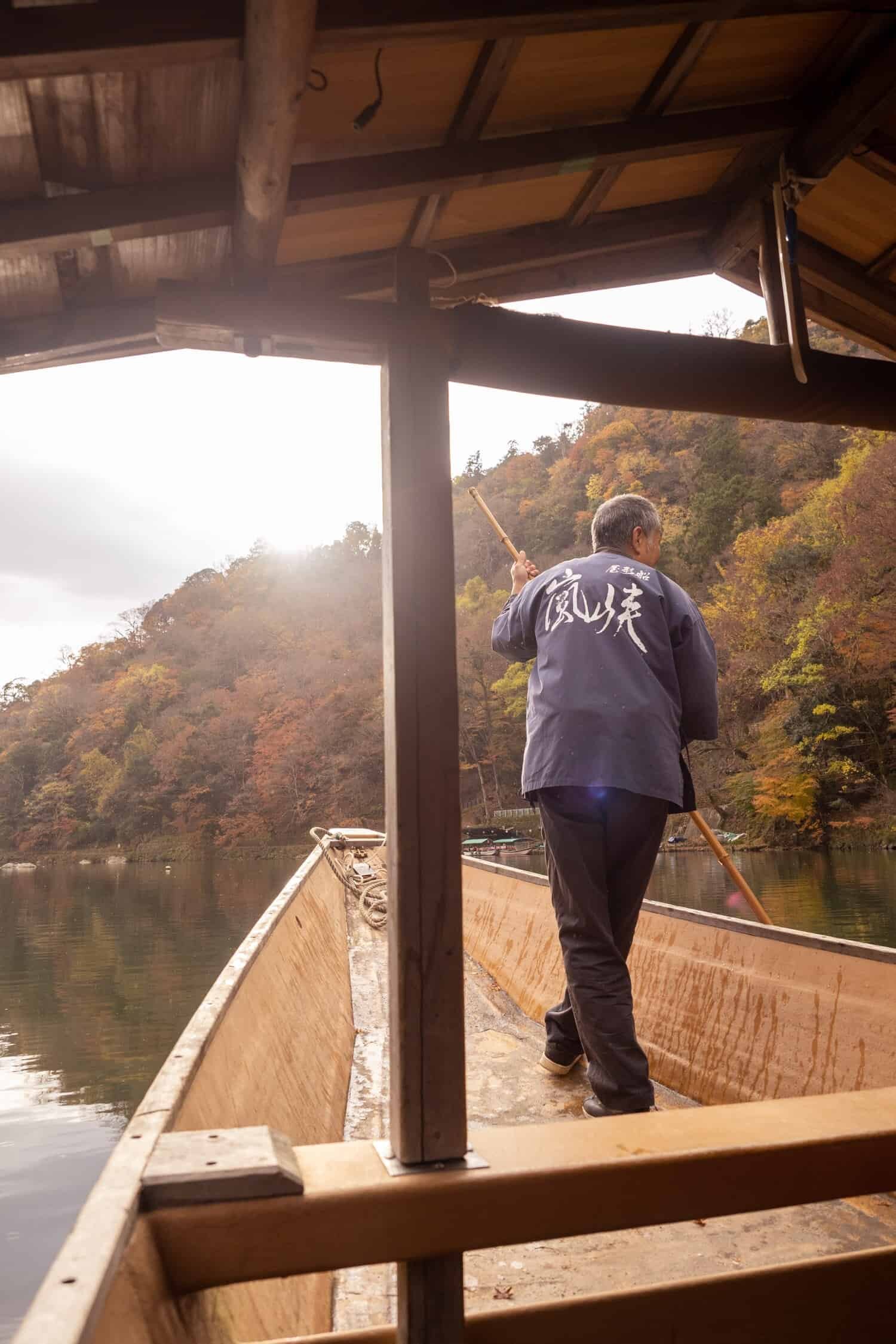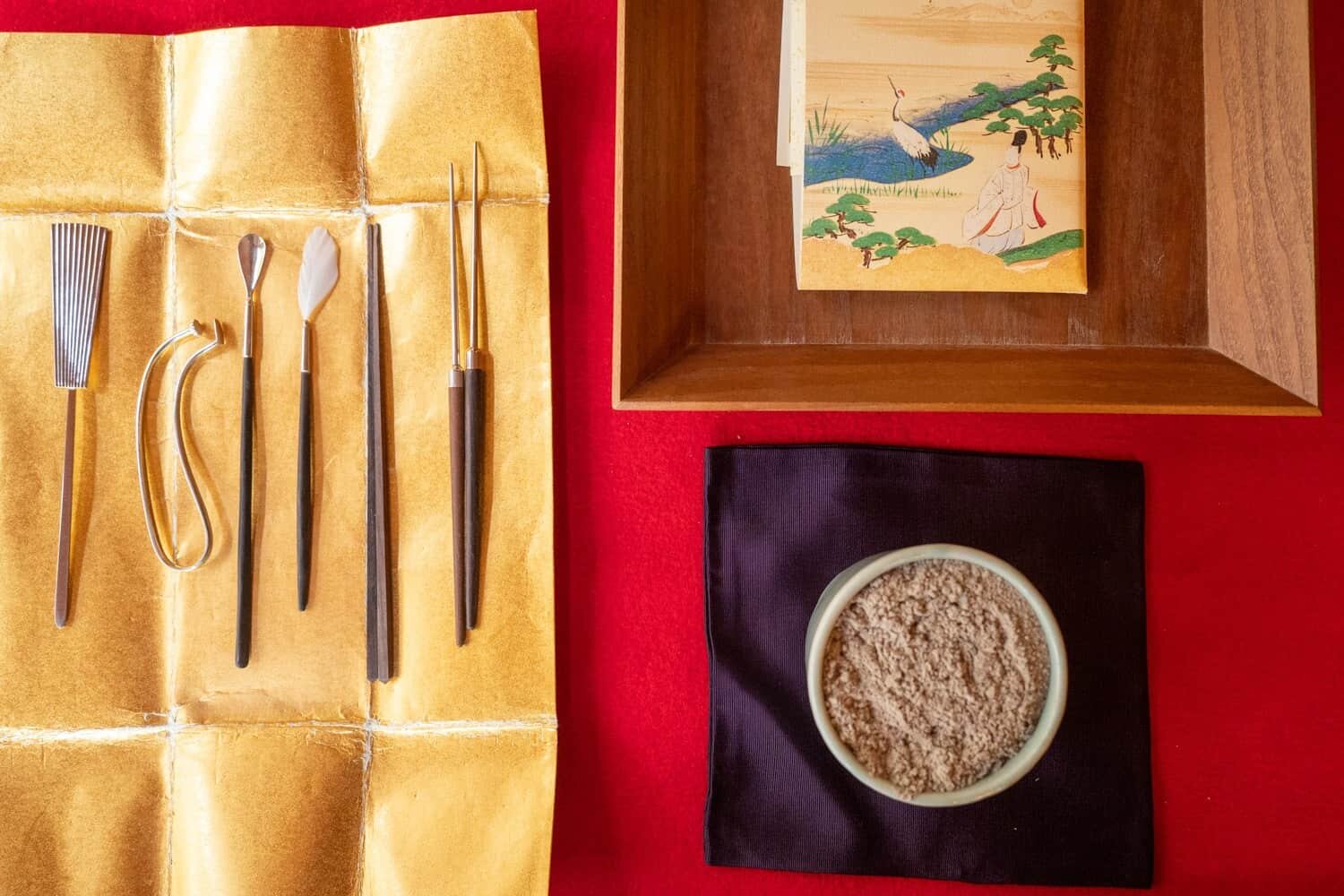 The autumn period offers a rainbow of warm tones that scatter across the mountains like a colourful carpet. Timing your stay with the peak Koyo season ensures you'll be treated to one of the most photogenic scenes in the world. From mid-November to early December, reds, yellows and oranges descend to the banks of the river and shower the hotel in fall foliage.
Behind the hotel a small path leads uphill towards one of my personal favourite places in all of Japan. Daihikaku Senkoji Temple is a hidden gem (I'm almost not willing to publish this paragraph it's so good!) and if you're staying at Hoshinoya Kyoto, it's a short 5 minute stroll to experience not only an incredible viewpoint across Arashiyama and Kyoto, but a spiritual insight into the Buddhist practice.
Within the pavilions, a seamless fusion of Japanese tatami rooms and modern comforts await. Innovation with the 'Tatami Sofa' is one of the many ways the interiors reflect an artisanal approach while small details like yuzu bath salts, a tea chest, deep bath and integrated sound system for soothing tunes allow guests to simply chill out.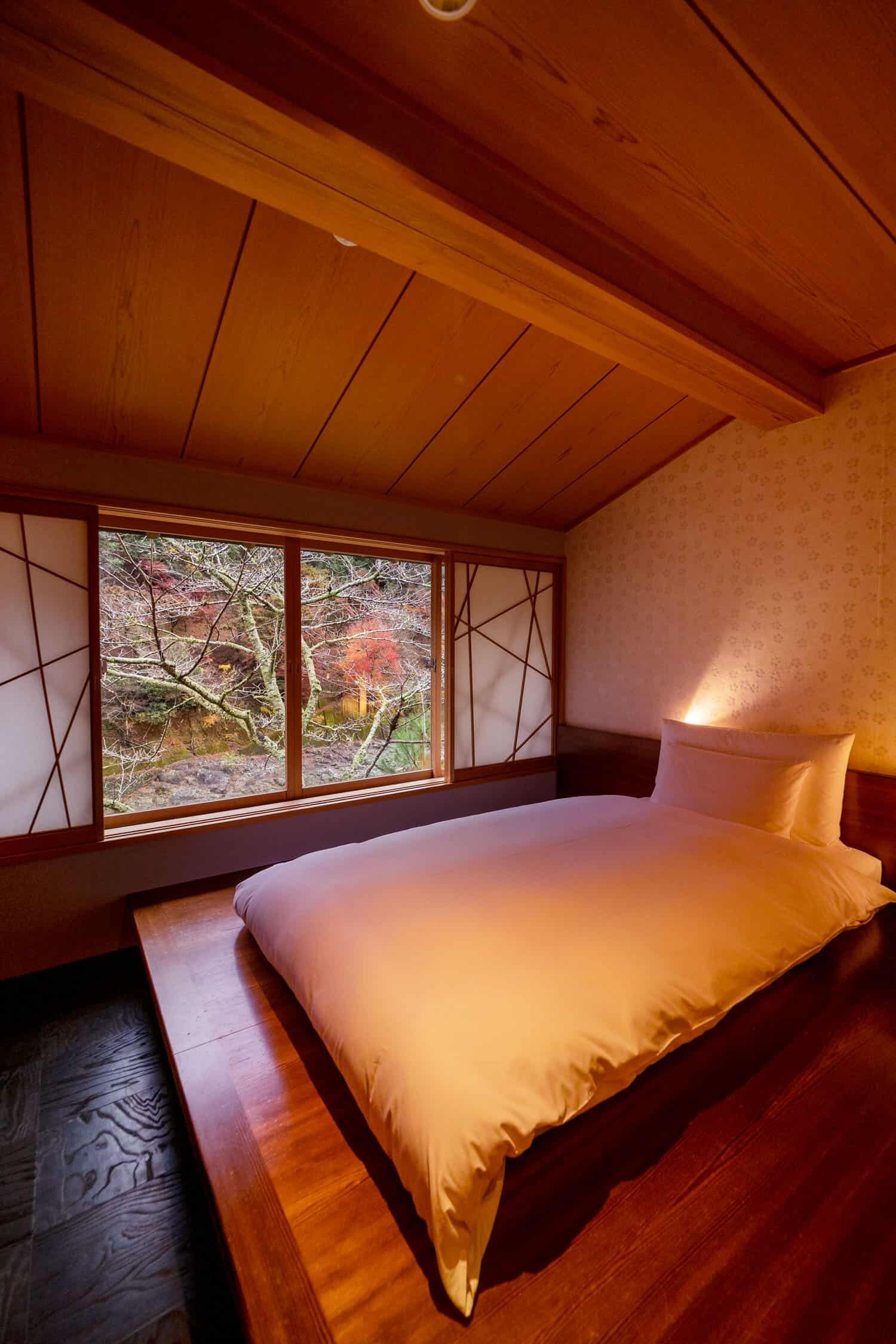 On site, Executive Chef Ichiro Kubota conjures up a menu of the most impeccably cooked creations. Do yourself a favour and experience the seasonal course menu where intricate dishes are presented one by one, each a nod to local flavours and ingredients but featuring a contemporary twist and exquisite plating.
As with most hotel reviews, I prefer to let the photos do the talking. Continue scrolling down to take a peek at a collection of images captured during my stay at Hoshinoya Kyoto in late November 2019.
To read more about reservations at Hoshinoya Kyoto, please visit their website.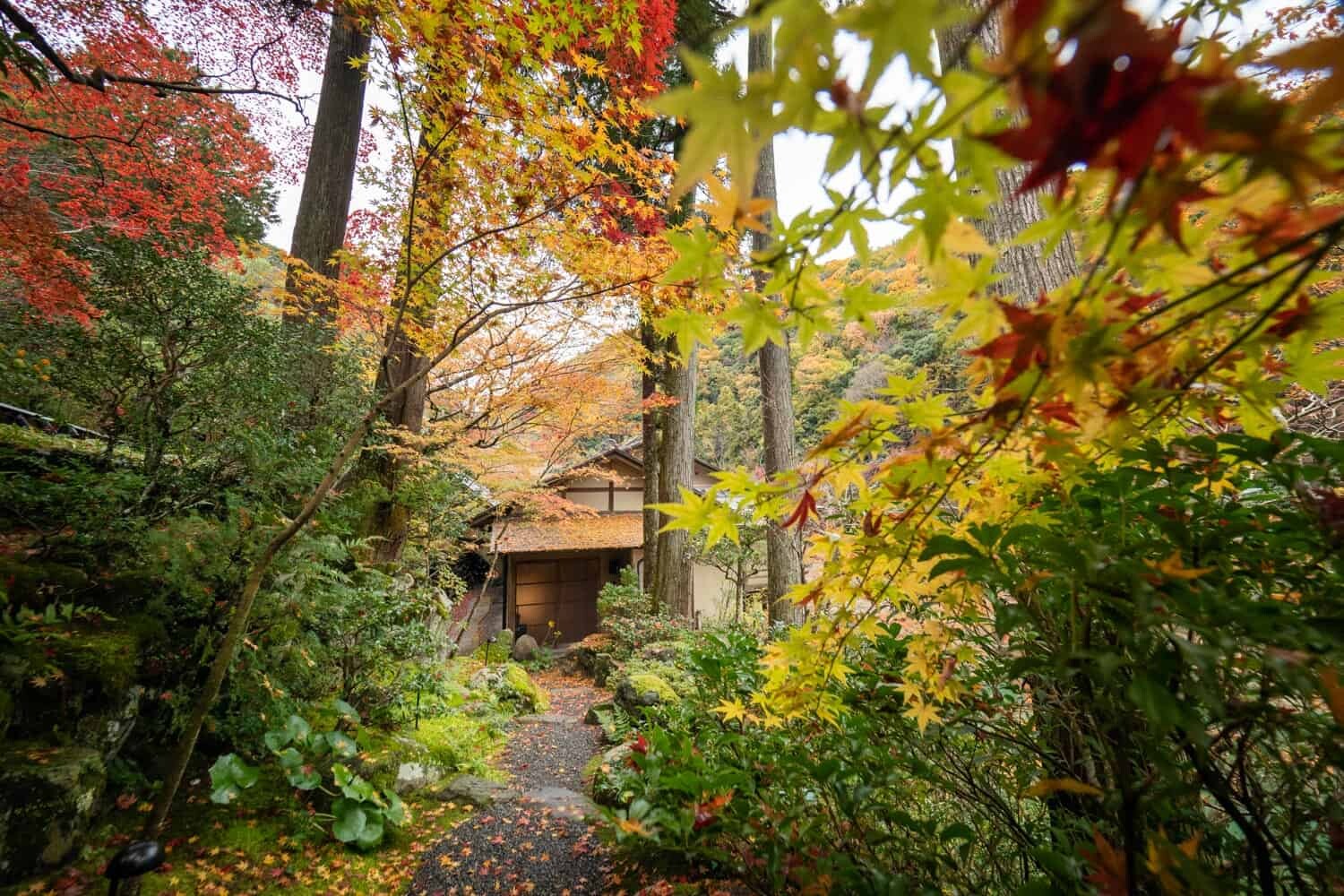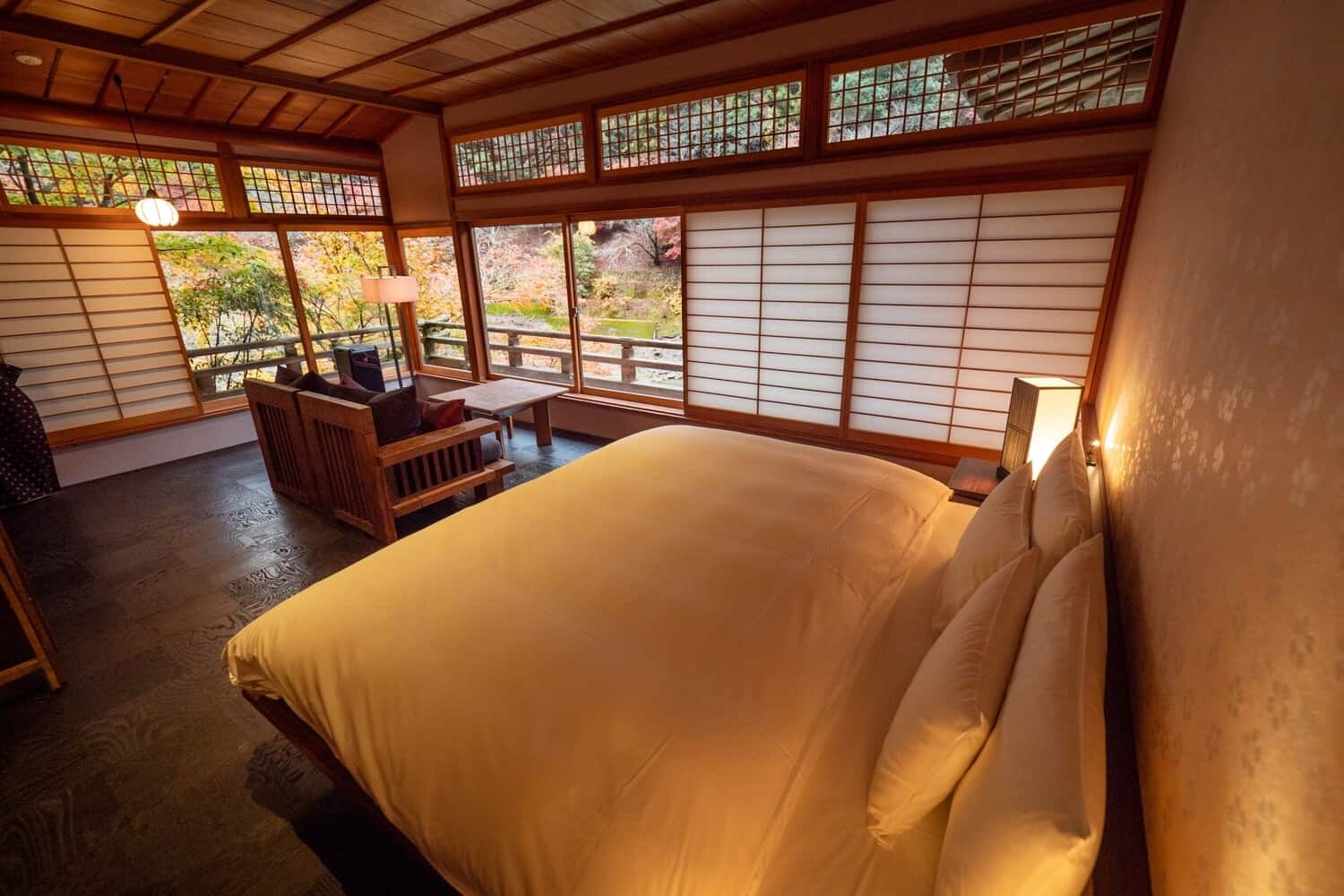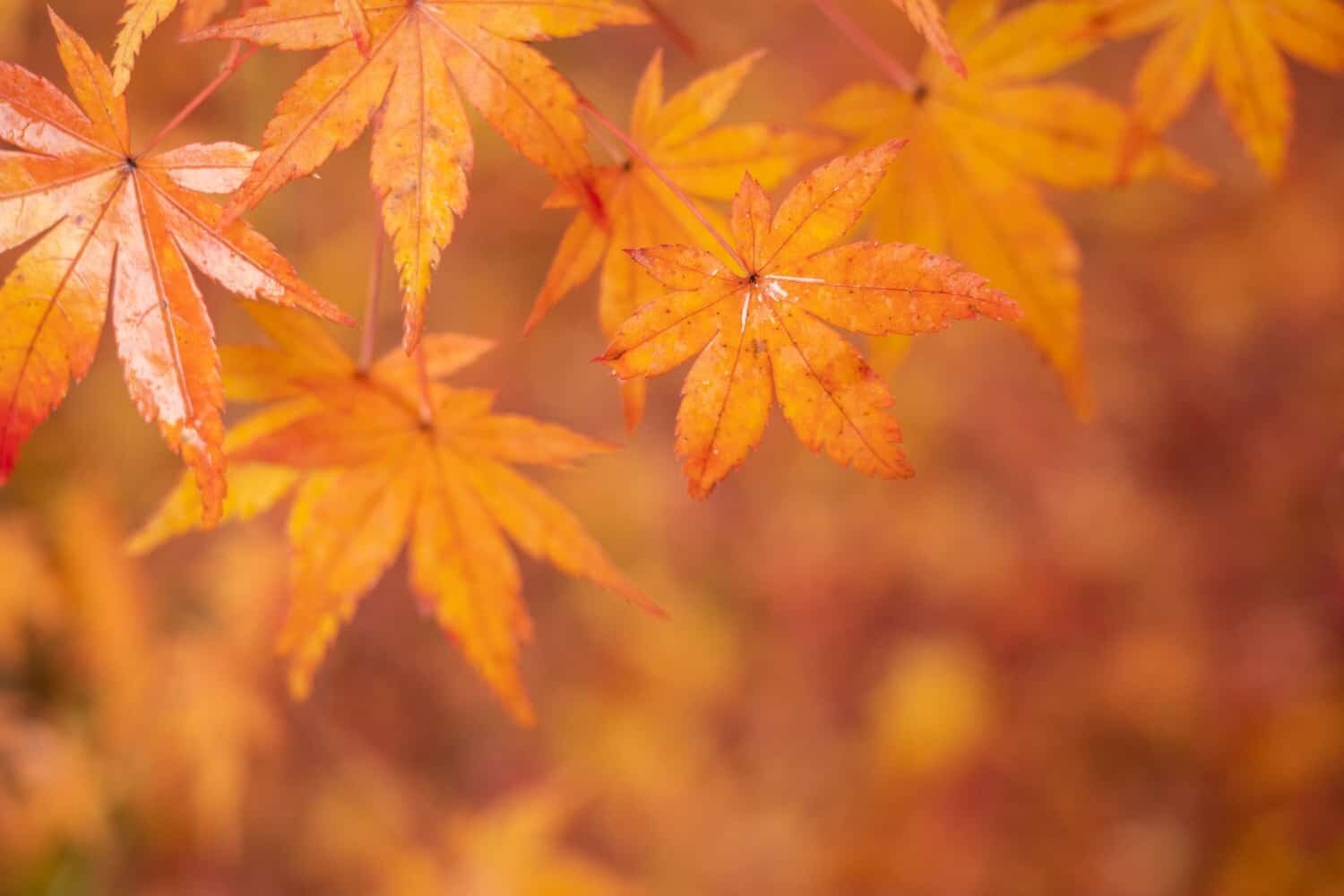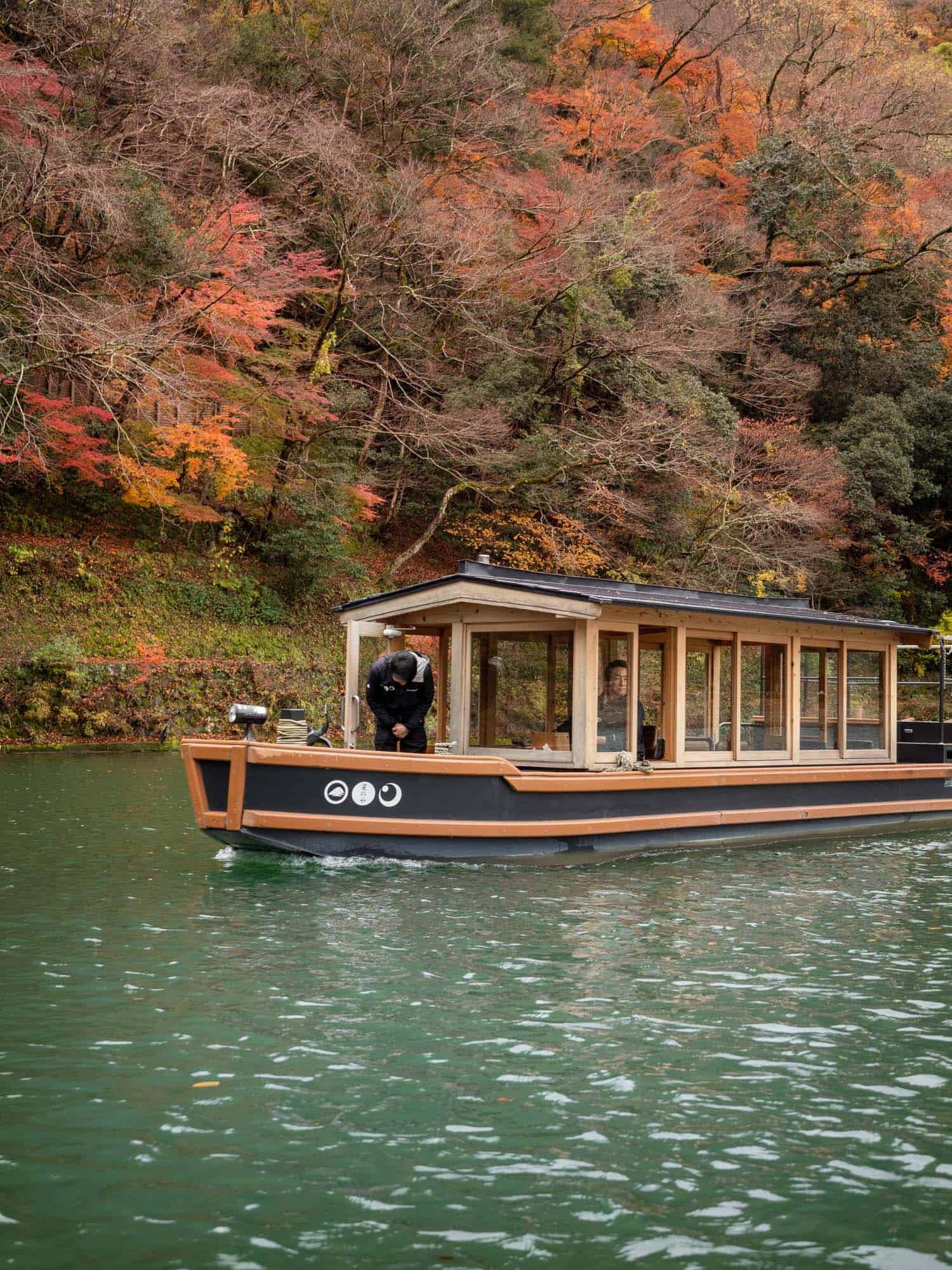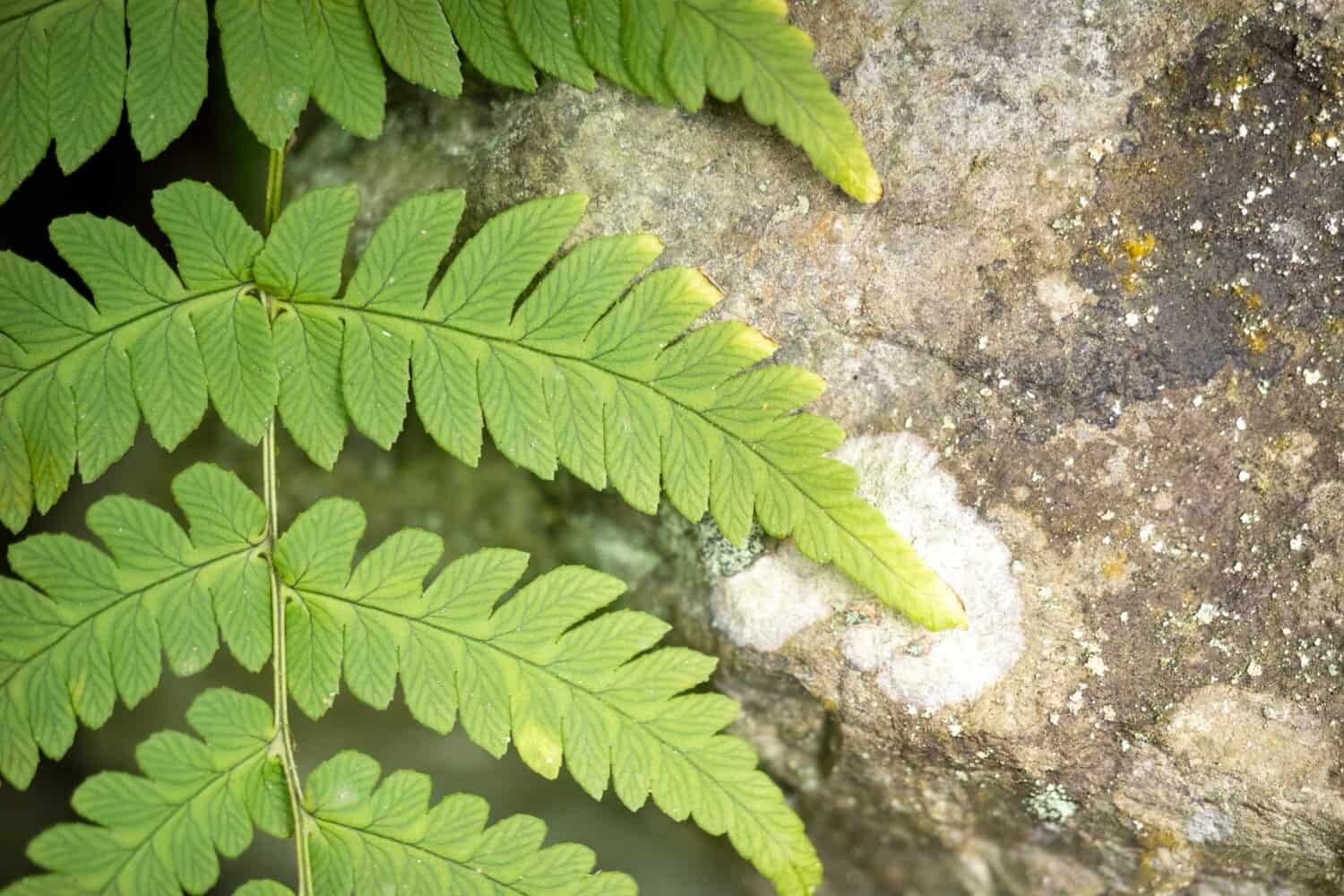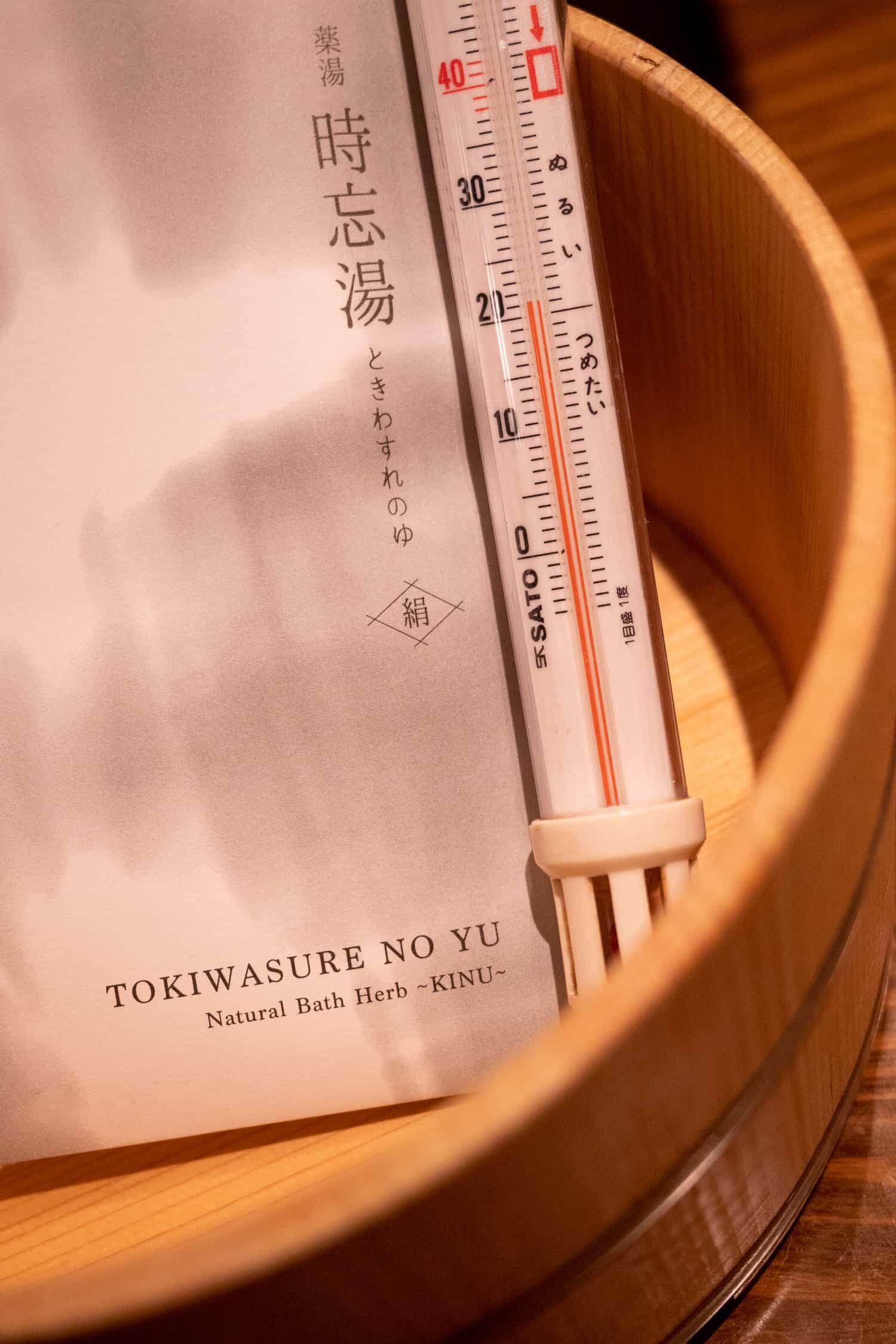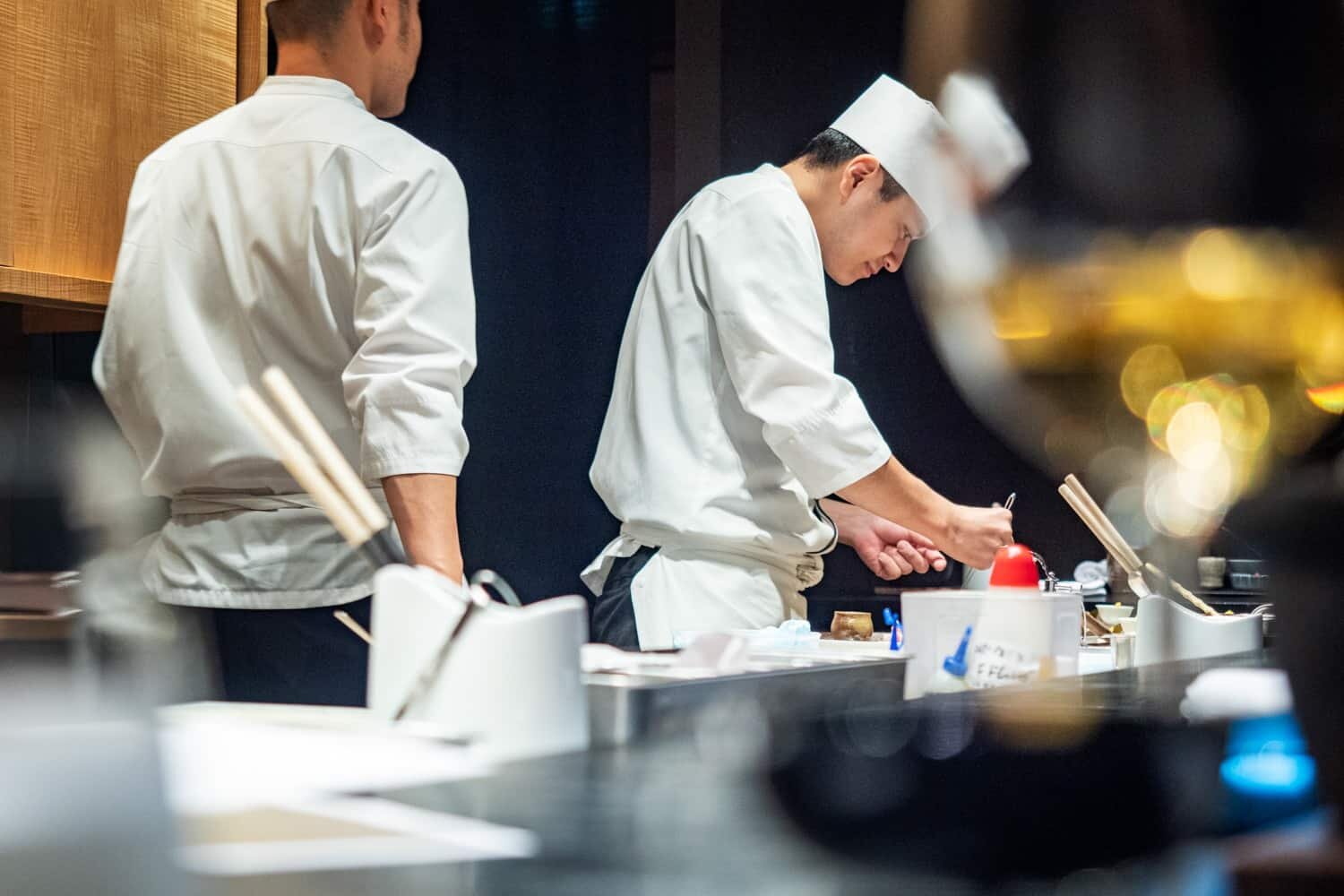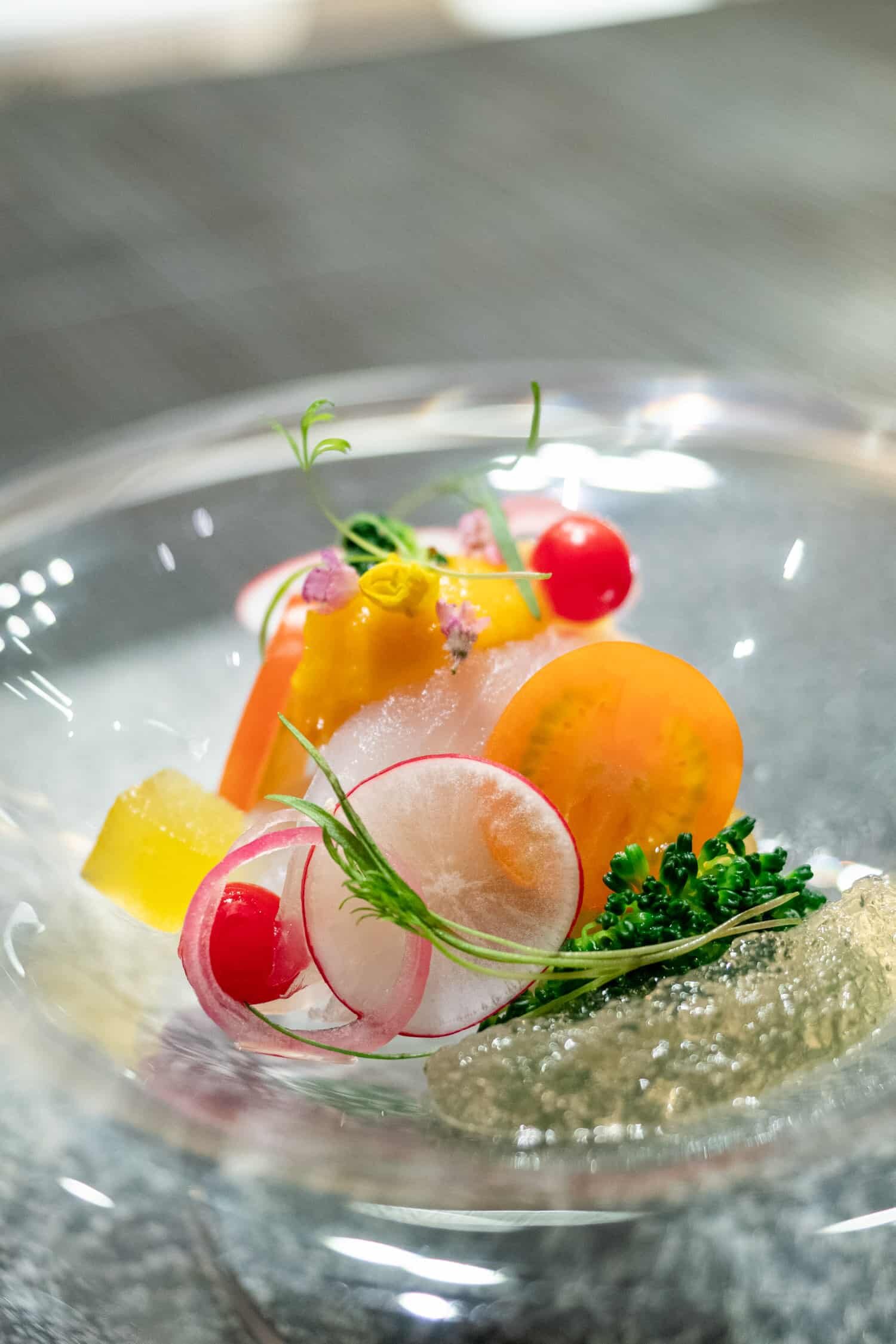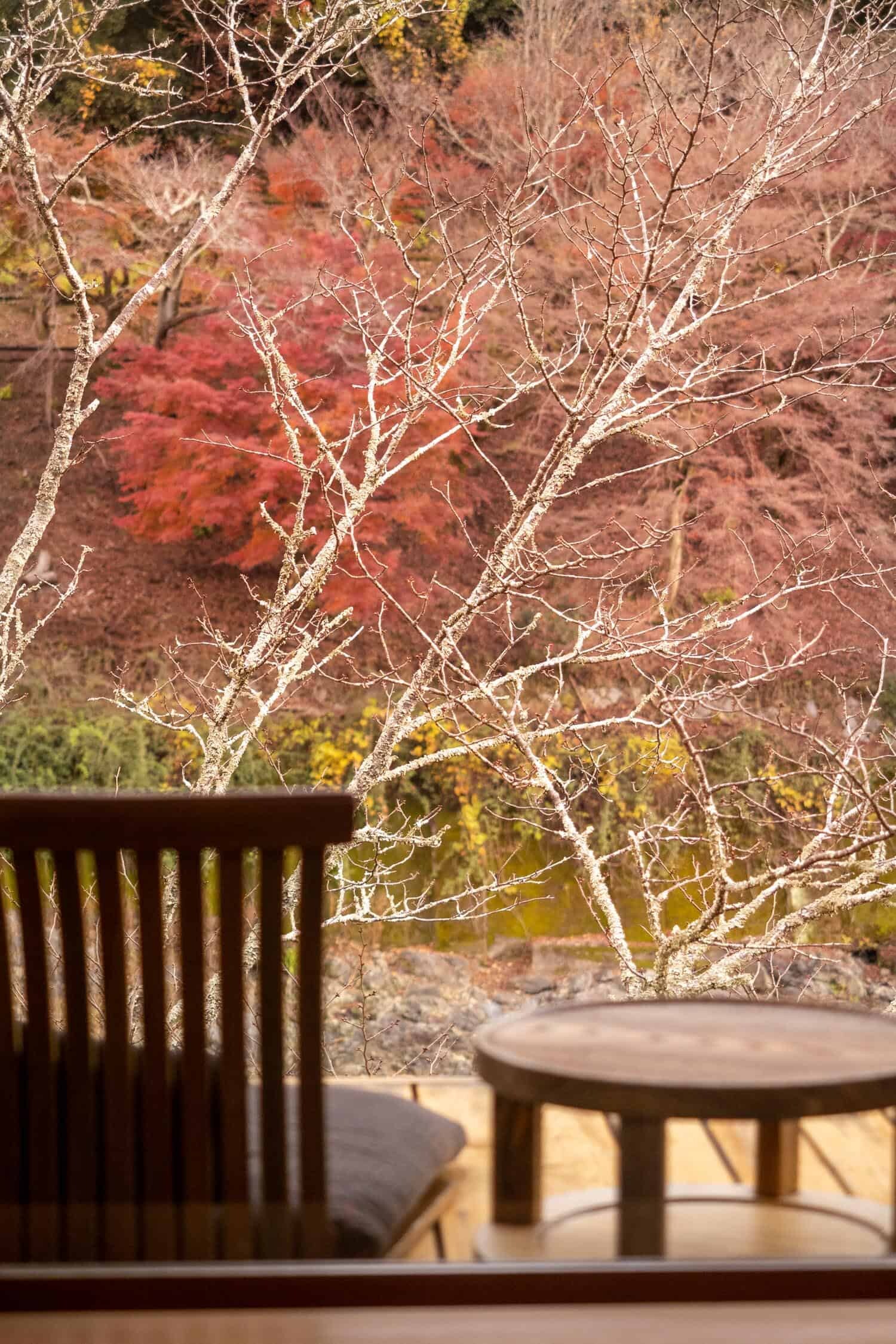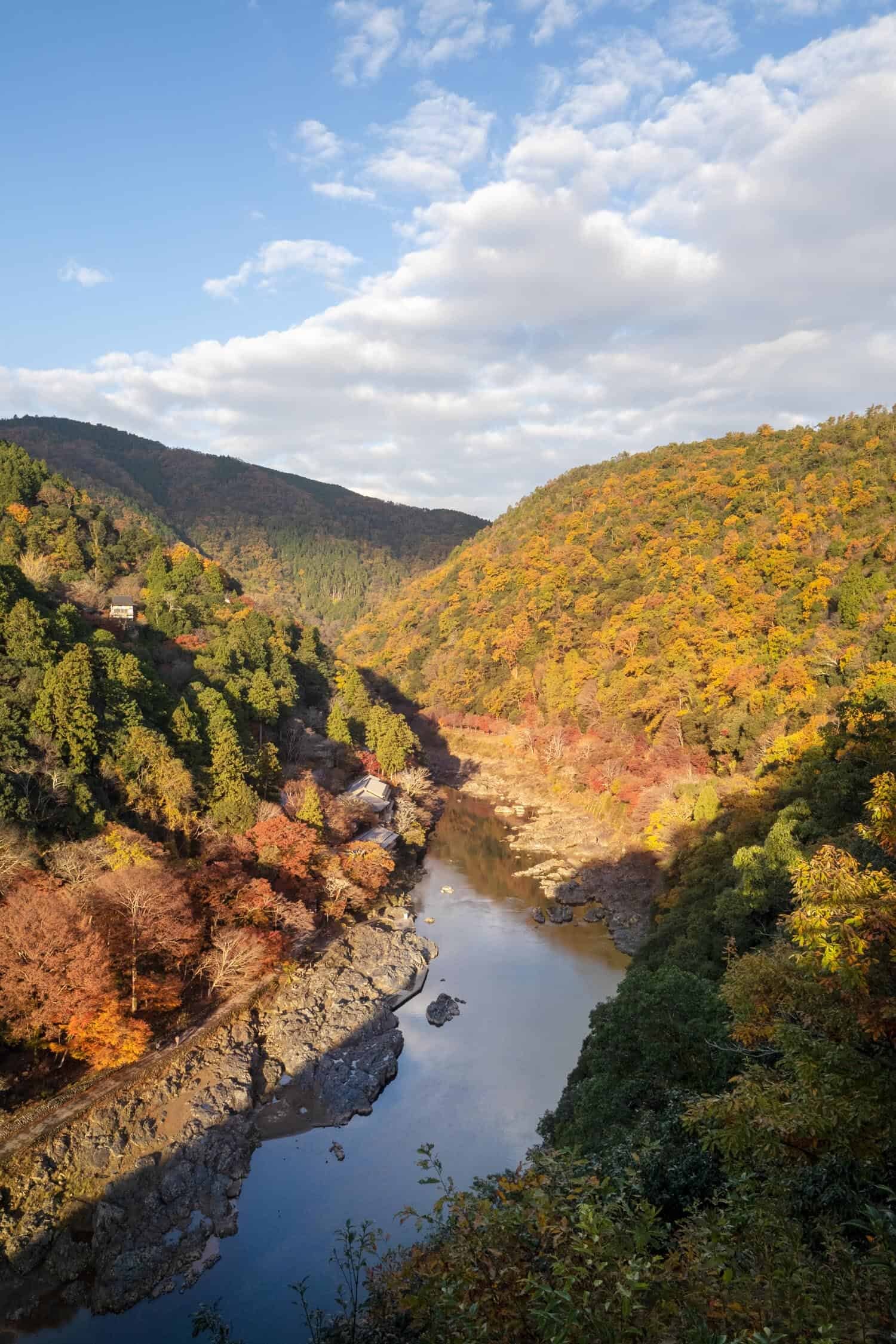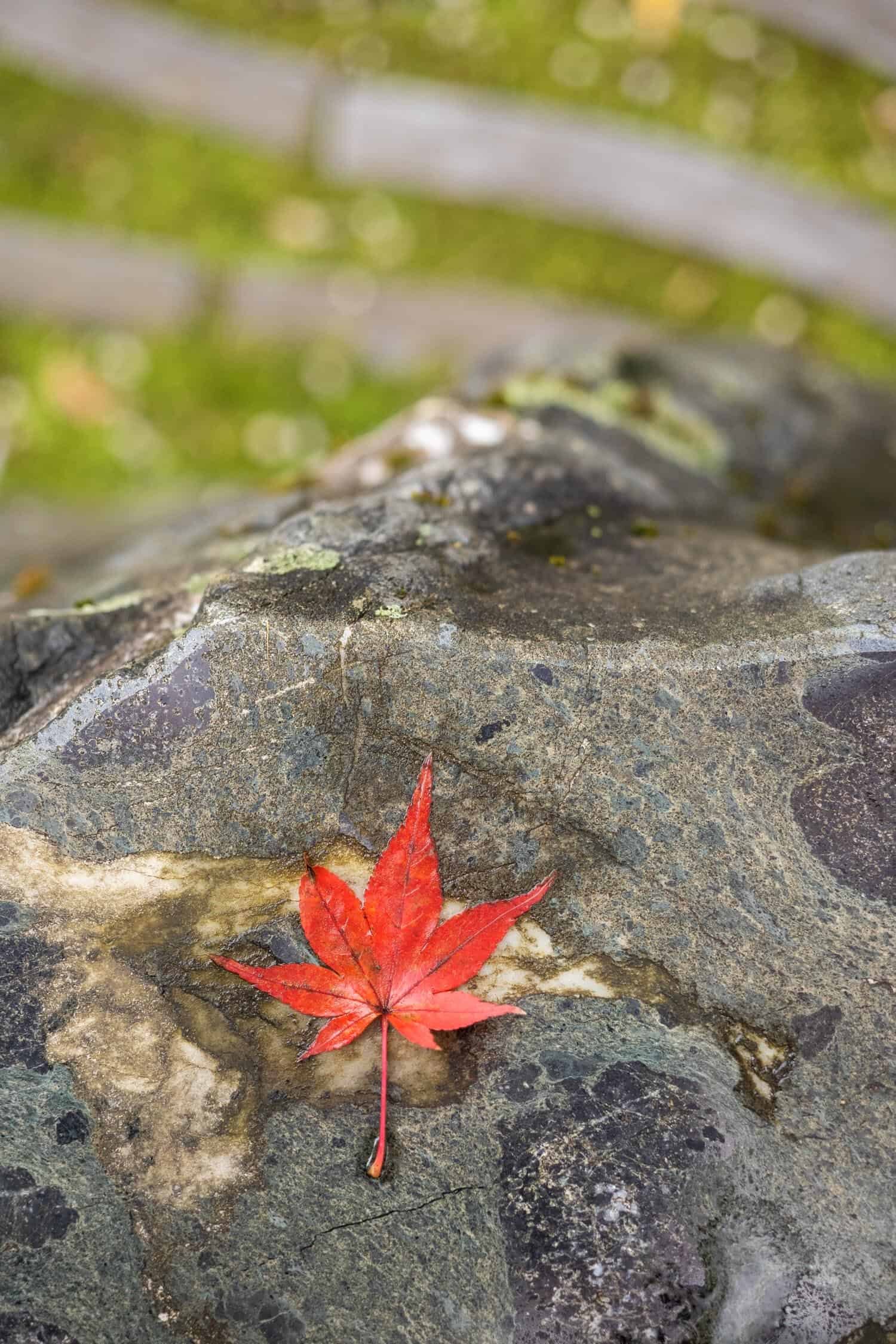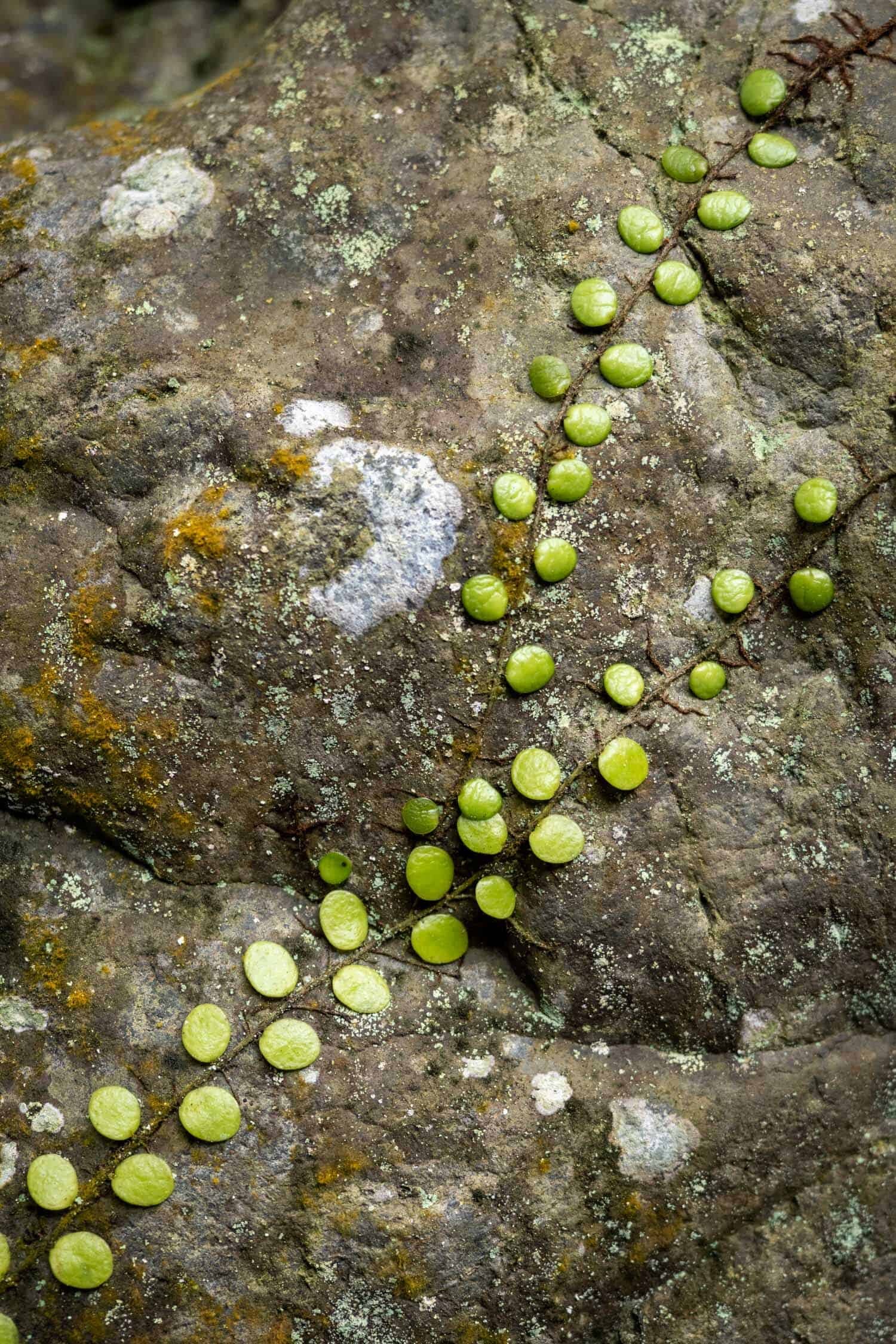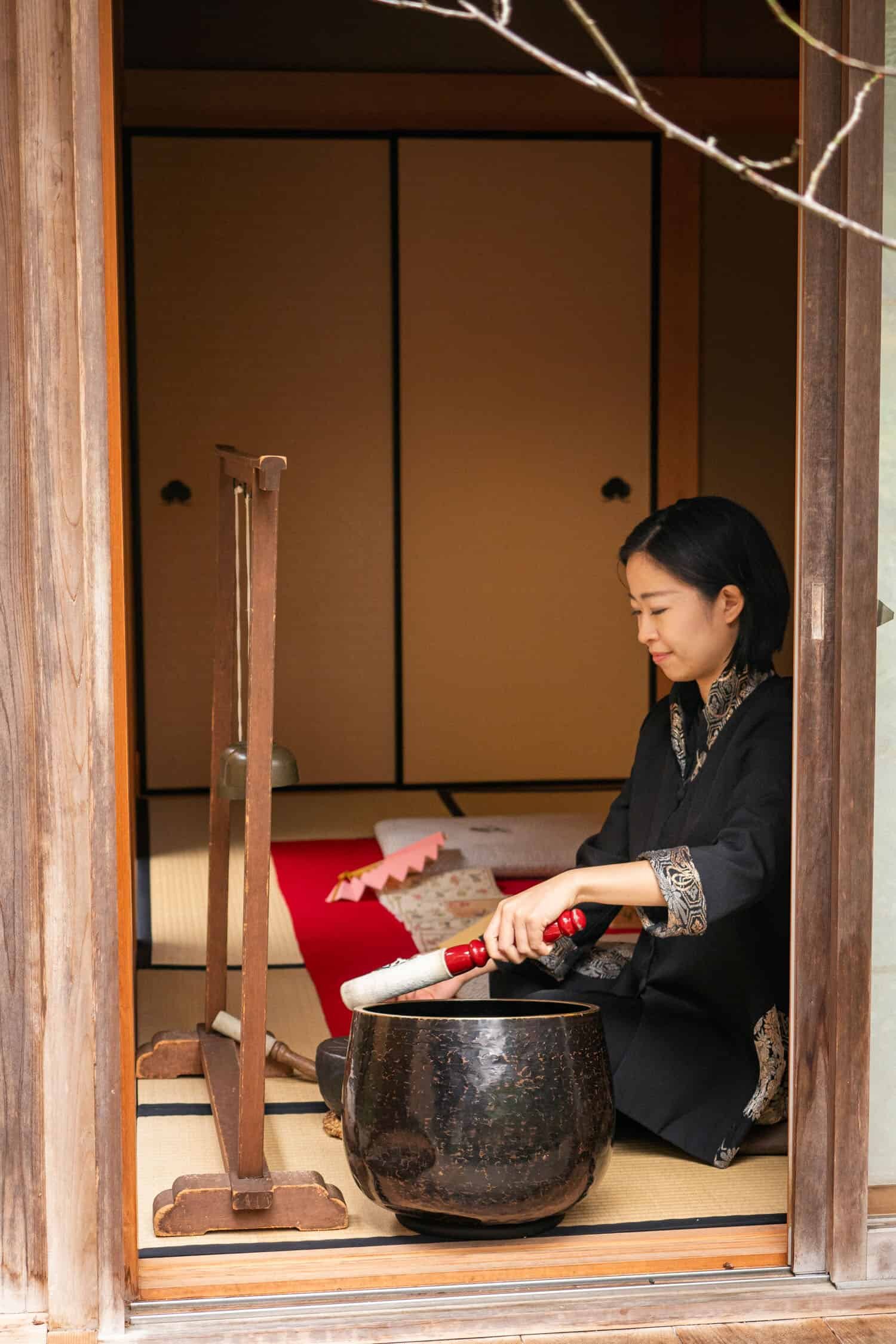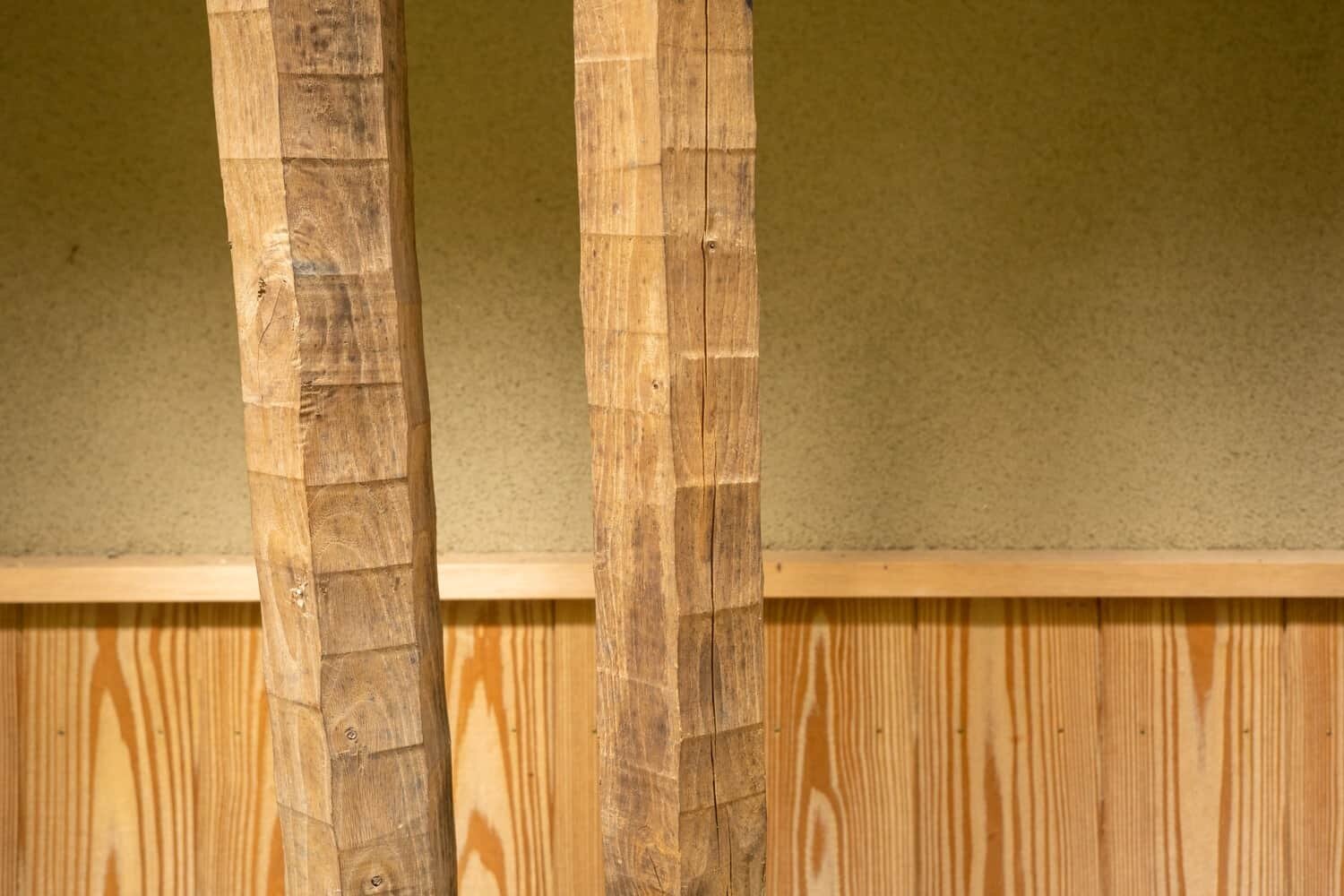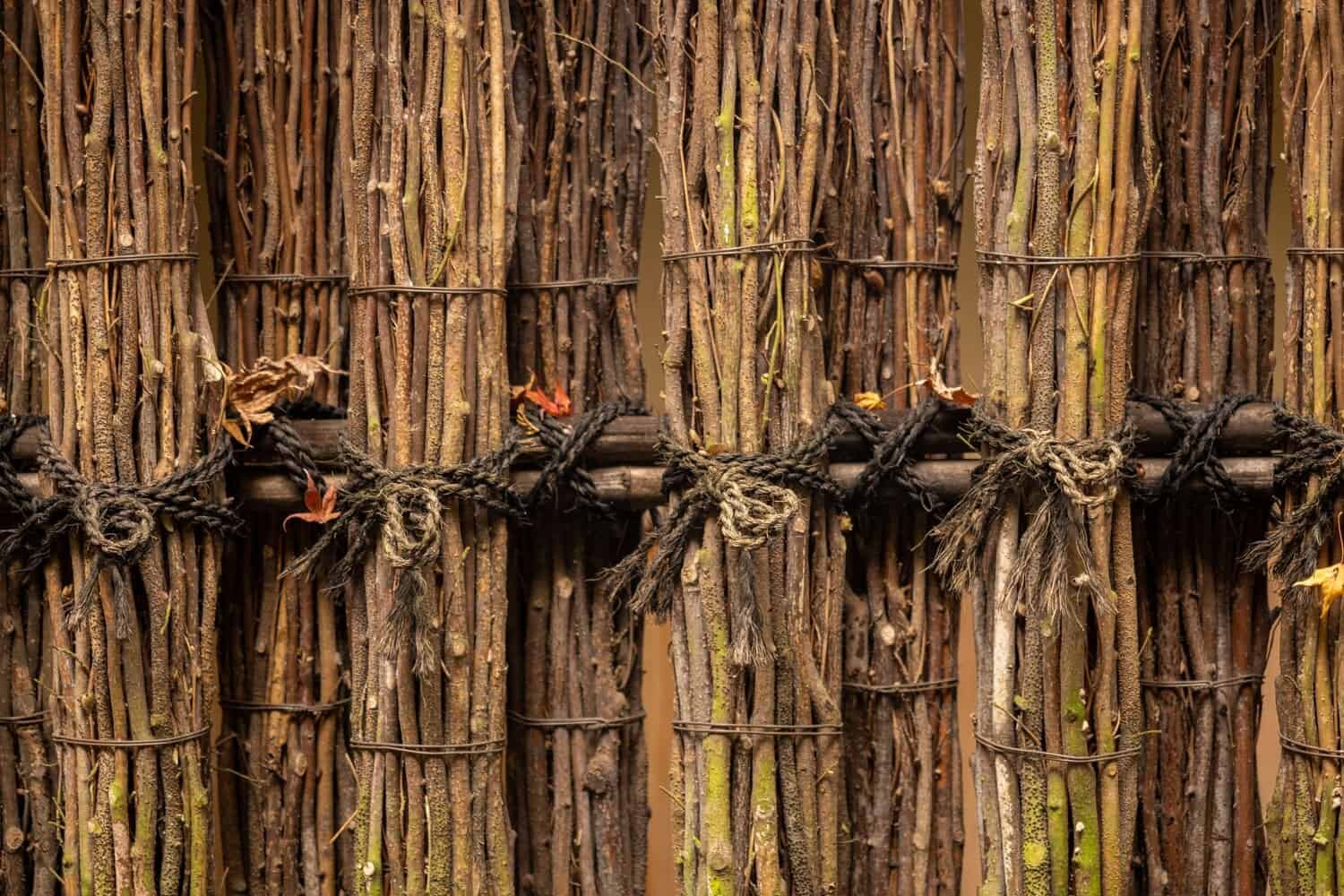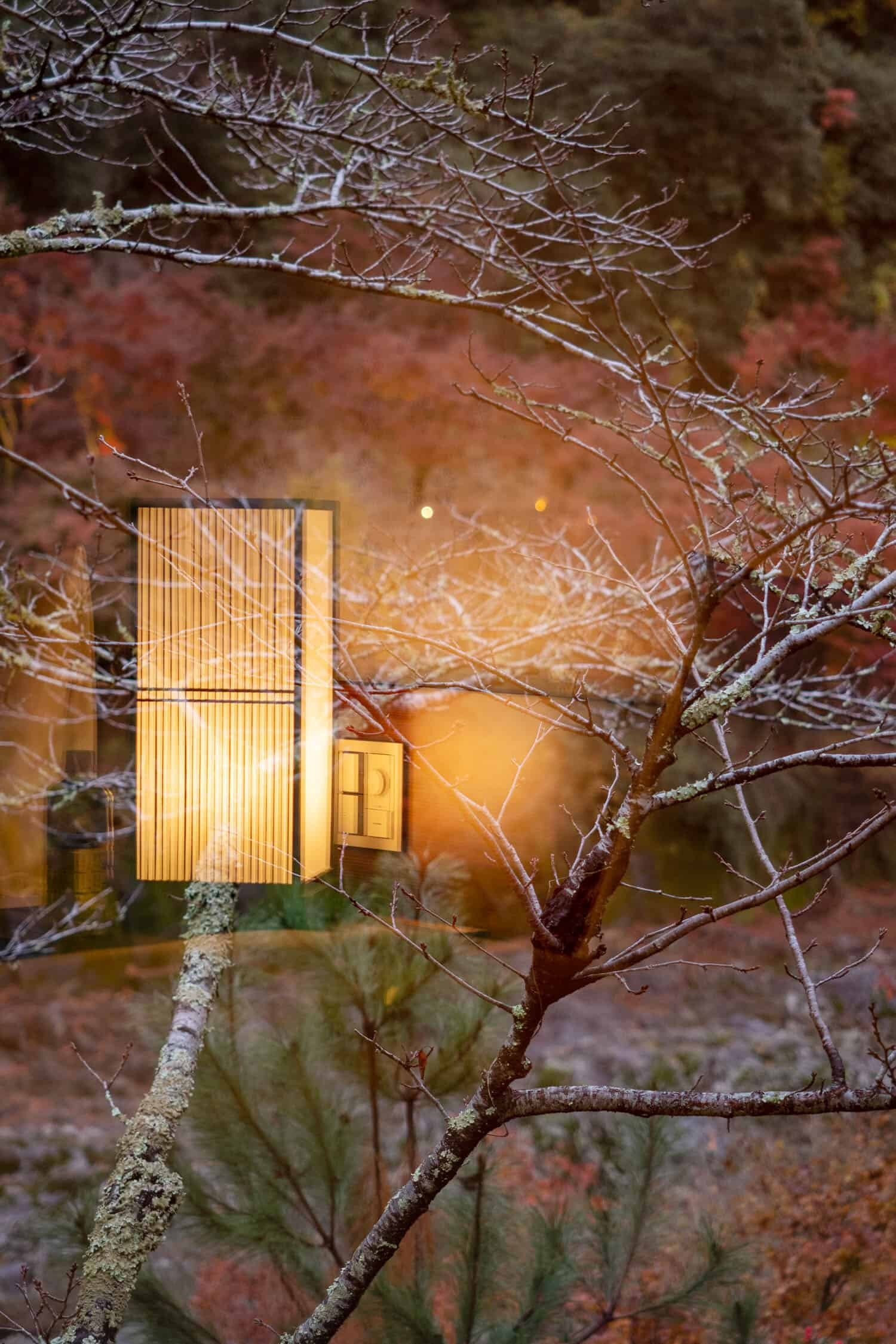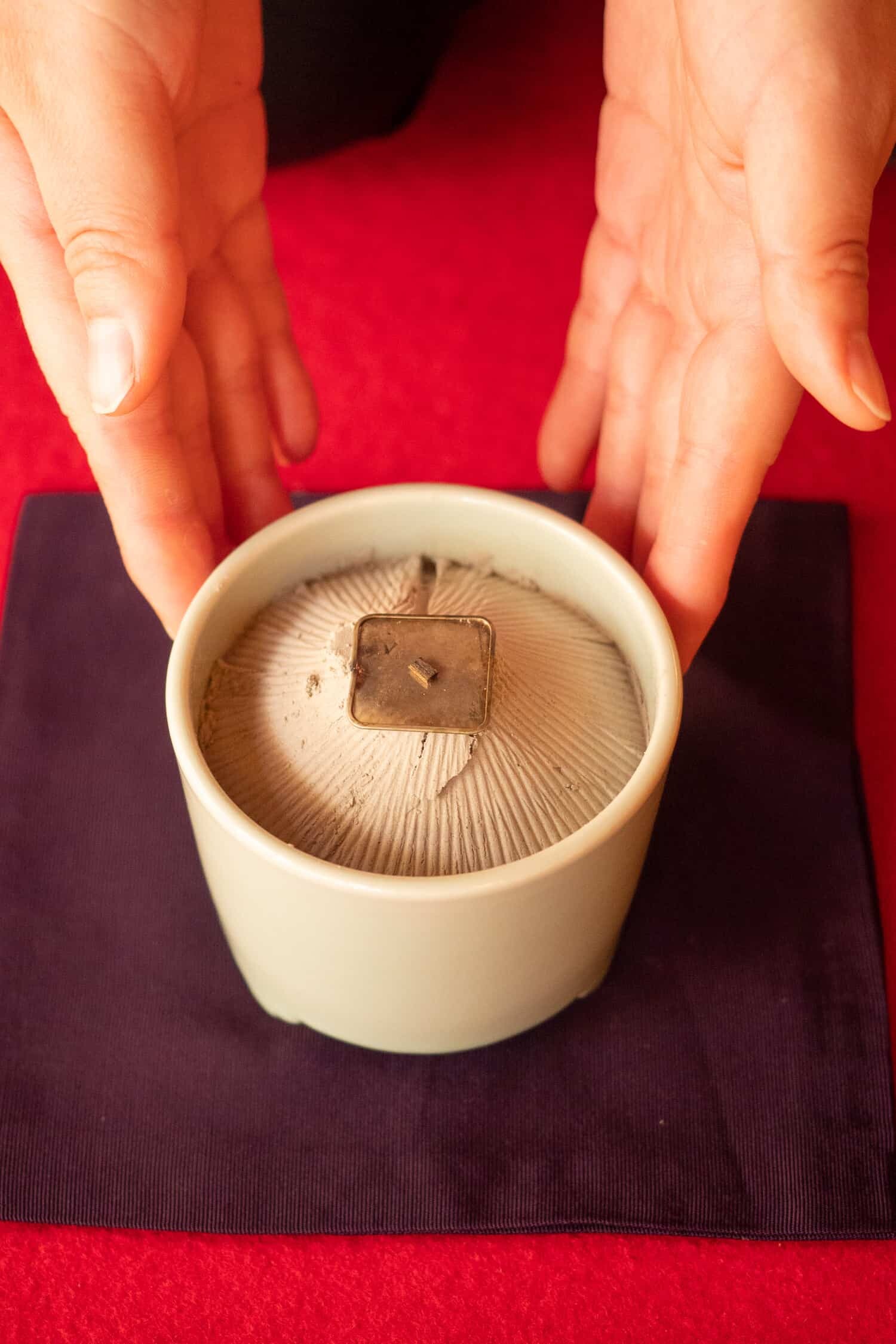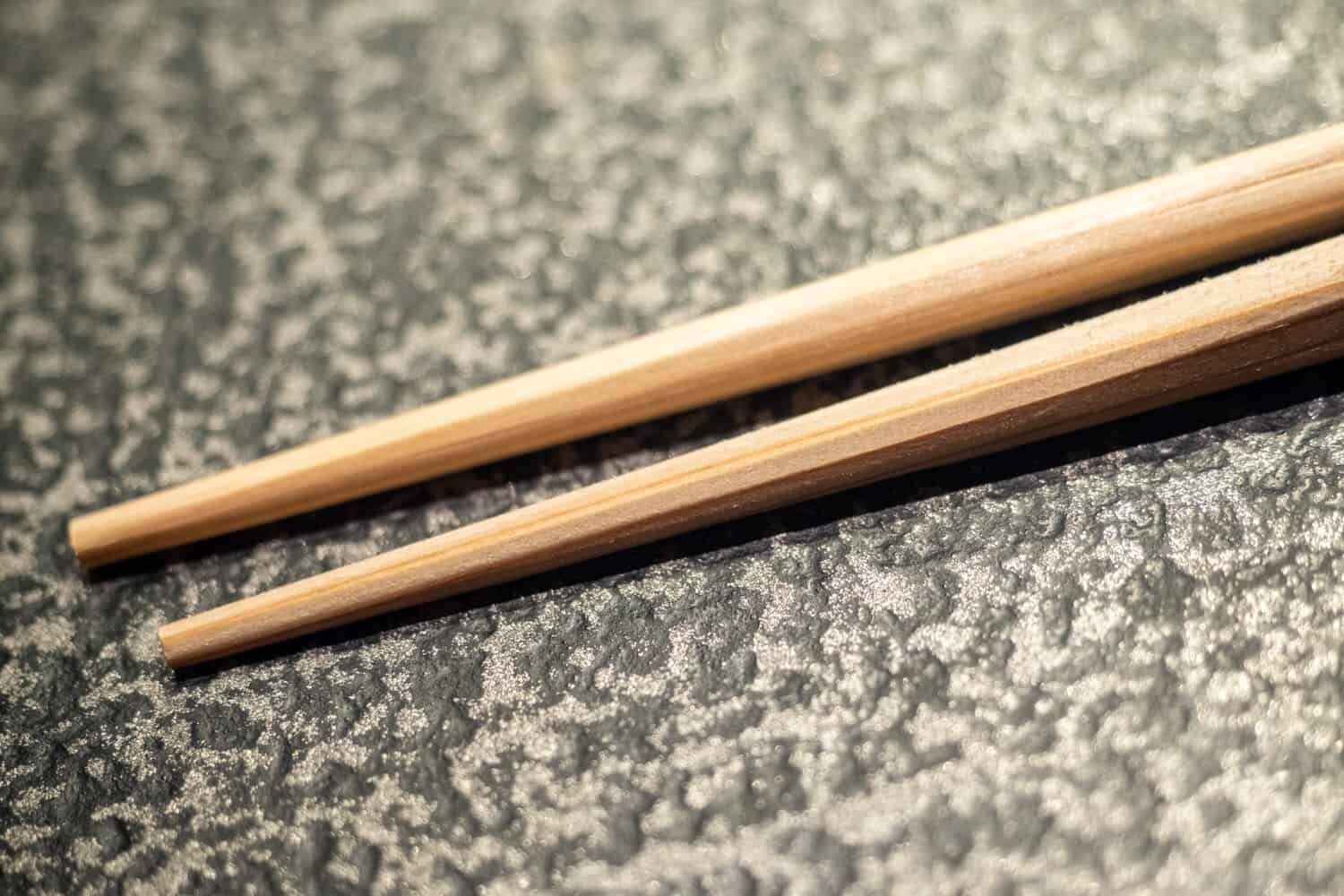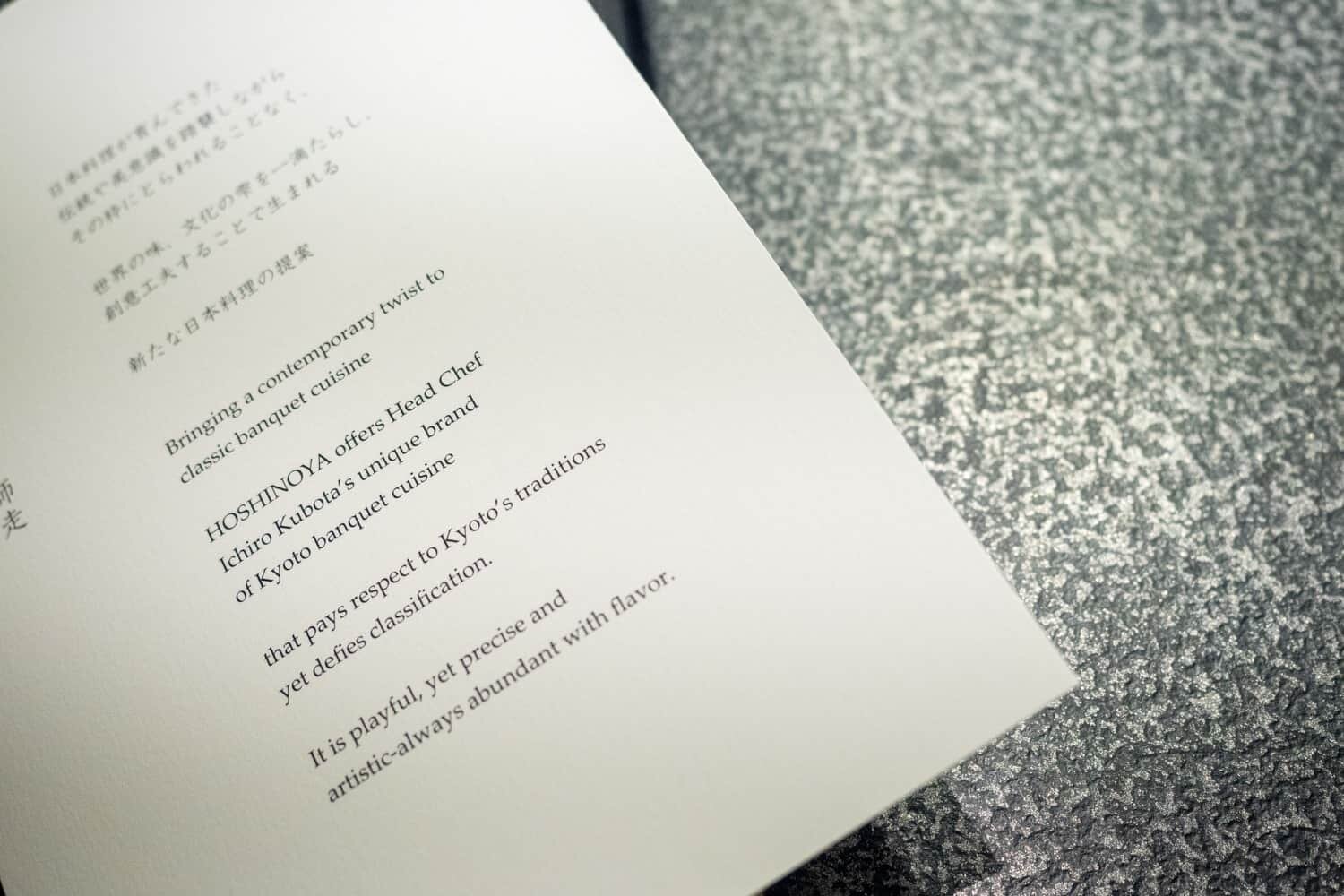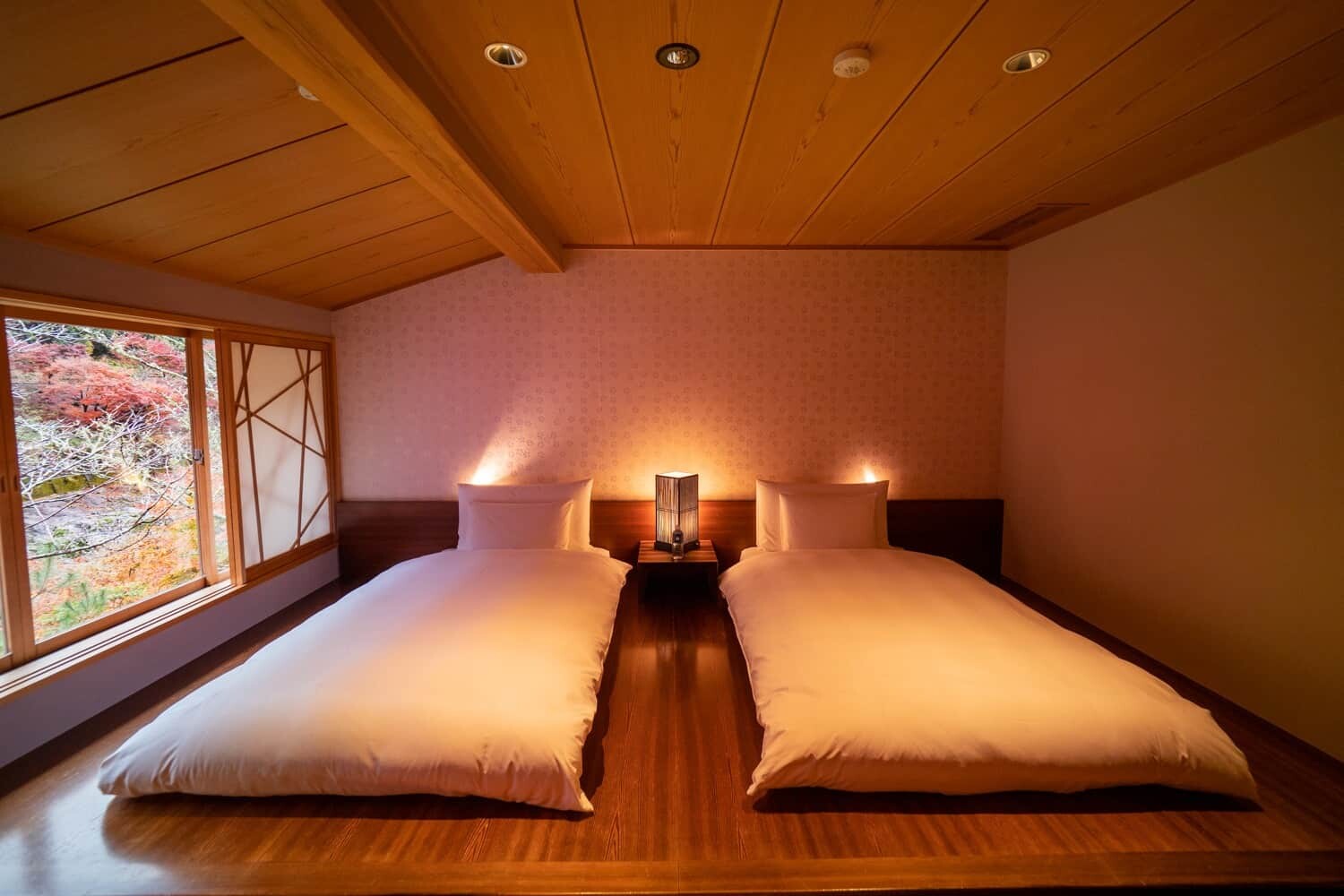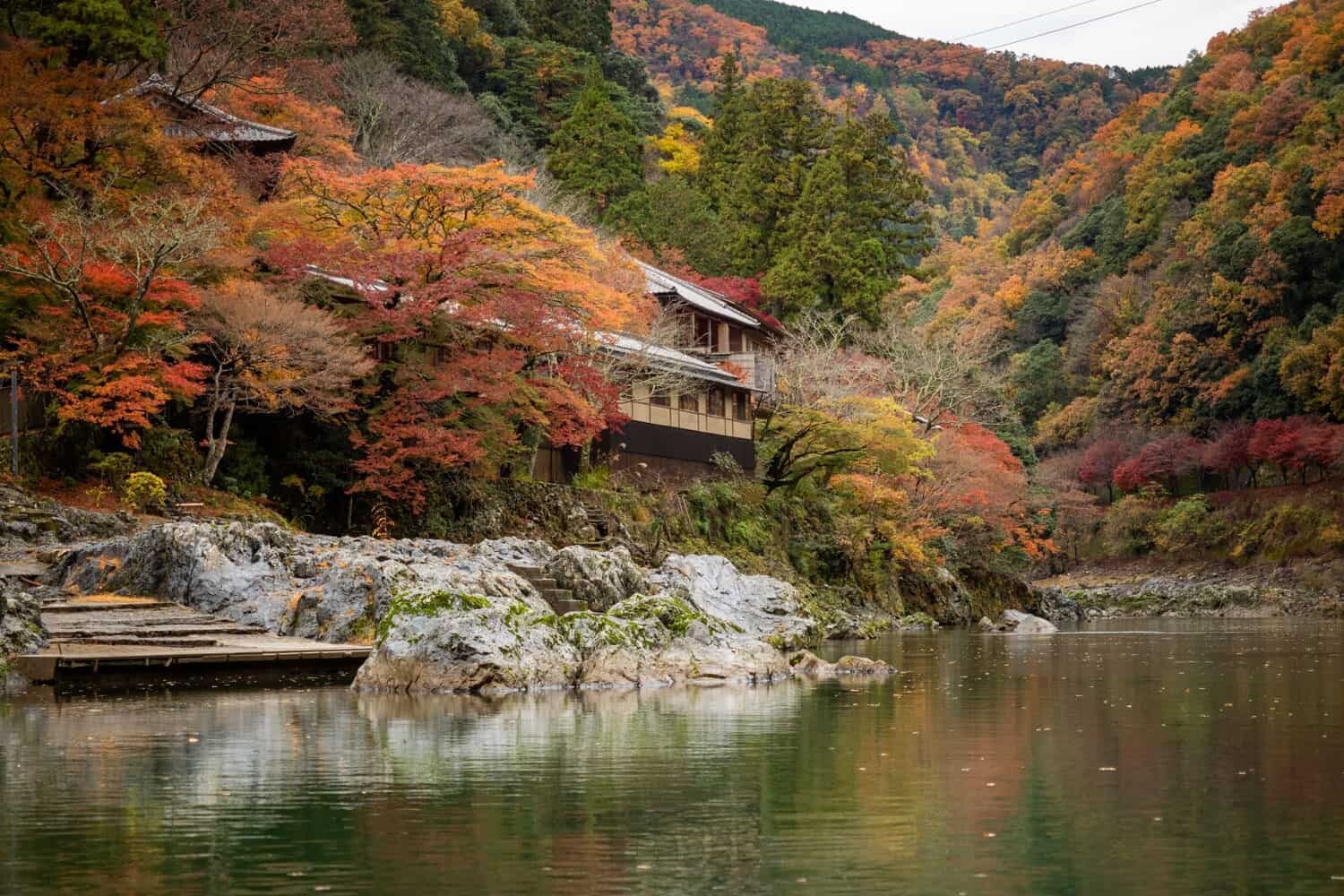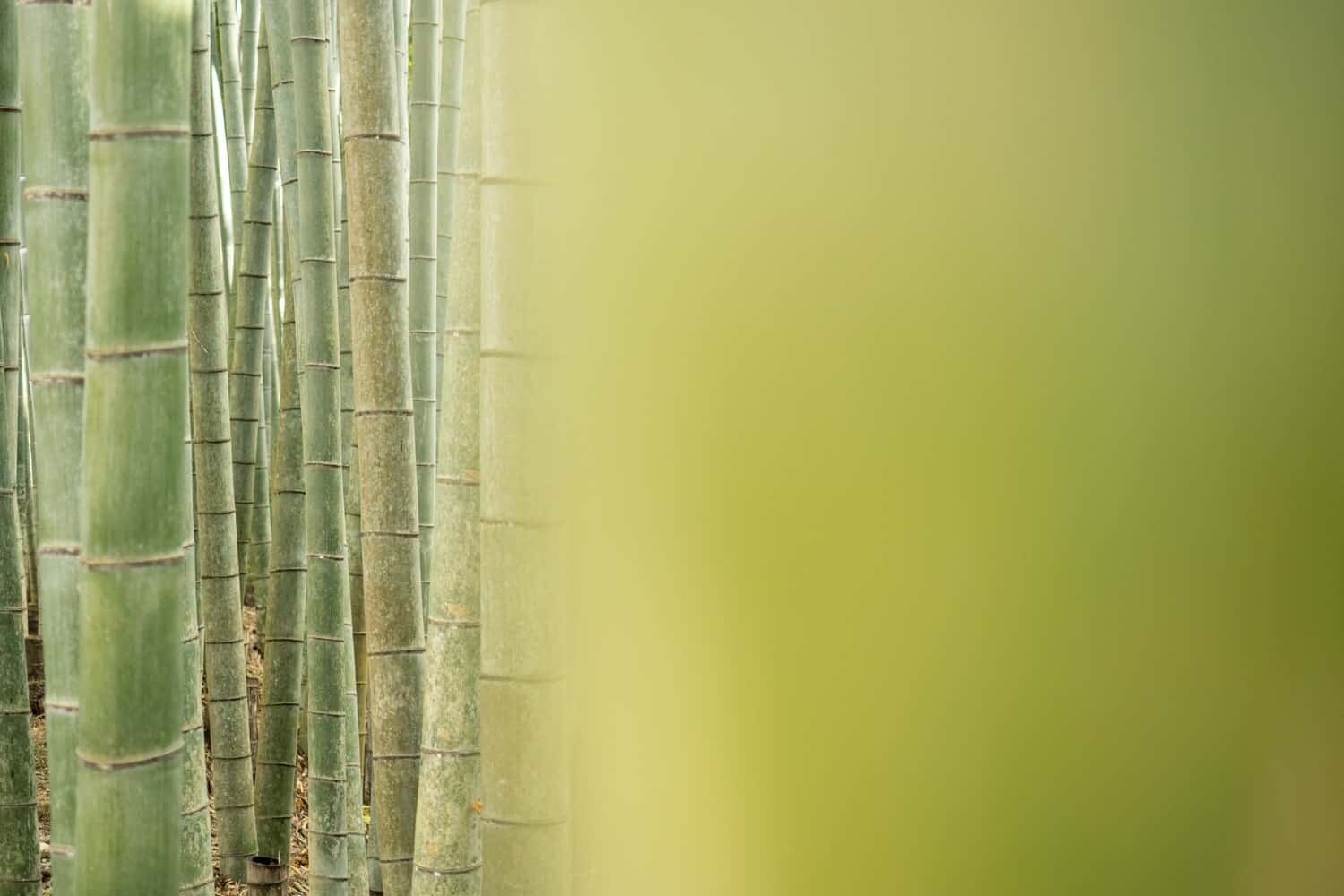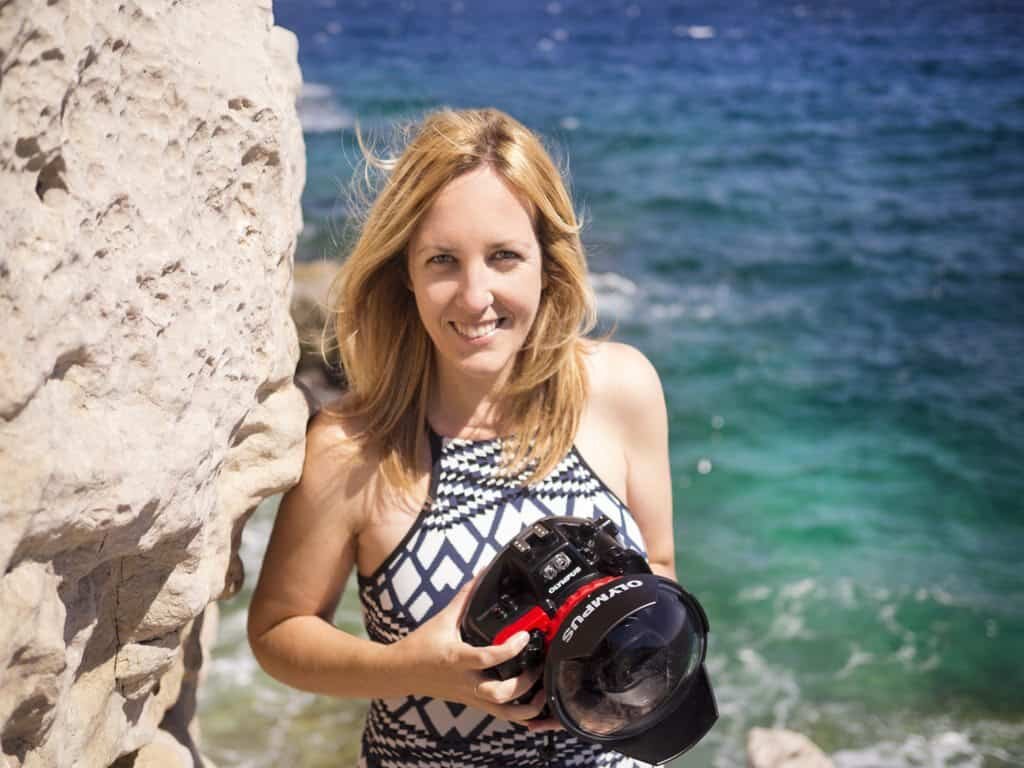 Hello! I'm the founder and photographer behind The Wandering Lens.
With 17+yrs experience as a professional travel and landscape photographer, all advice found on this site is from my personal experience on the road. I hope it's useful for your own travels and would love to hear in the comments about your trips and experiences around the world.