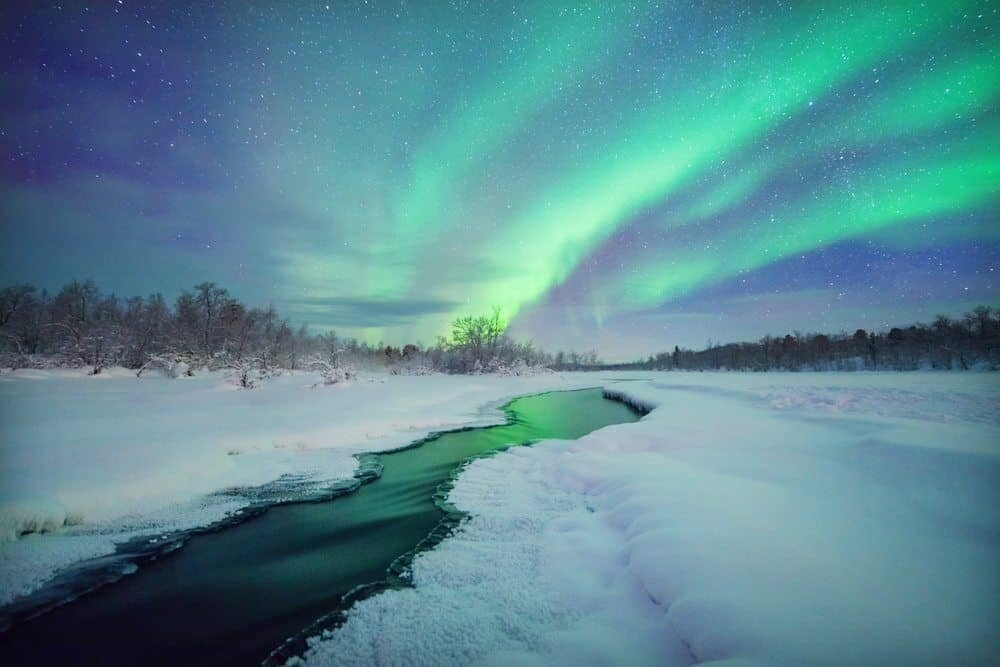 I know a place…
Where frozen landscapes blend with sunset skies…
Where reindeer forage in snow covered forests…
Where the darkness is illuminated by dancing waves of green magic…
Lapland is a paradise of another kind. The type of place where beauty exists in a form that's so unlike what we know or where we've been before.
It's the shocking kind of beauty; the kind where your face, fingers and toes don't know what's hit them but your eyes are so mesmerised by the surroundings you don't dare to go indoors and warm up.
Lapland in winter is simply magic.
You know all the Christmas carols about walking in a winter wonderland and reindeers prancing? This is surely the place they all talk about.
Landing in Sweden's northern most city of Kiruna, way up above the Arctic Circle, you're treated to a blanket of white from the plane window. Exiting the plane provides you with your first hit of -30 degree temperatures but it's so overwhelmingly cold that you'll find it hard to wipe the smile from your face. Or, it could just be stuck there, frozen solid.
Mid-winter in Lapland is dark, really dark. The sun doesn't rise above the horizon, it hovers just below gracing the region with a dusky glow of pinks and purple twilight from roughly 12-3pm depending on how close you are to polar night, a 28 day period of 24hr darkness.
Darkness though means the green waves of dancing magic can appear across the sky on clear nights.
If you're keen to photograph the northern lights, otherwise known as the aurora, this is the place to do it. Just near Kiruna is the Abisko National Park, known as the best place to catch a glimpse of this natural phenomenon.
The large Torneträsk Lake located north-west of Kiruna, stretches for almost 70km, providing a great place for the skies to open up and magic to happen.
A little further south-west of Kiruna and you'll find my happy place, Laukkujarvi. Found alongside the road from Kiruna to Nikkaluokta, in winter, it's picture perfect.
I photographed my favourite aurora photographs beside the banks of the frozen Laukkujarvi as a little stream trickled past my tripod. The kind of night you wish never ended and find it hard to describe what you saw, and no words would do it justice anyway.
I'll be back one day, with an extra jacket, some hand warmers and an empty memory card ready to experience this winter paradise all over again.
Have you been somewhere like this? Let me know in the comments below!
Read more:
How to Photograph the Northern Lights
Walking in a Snow Globe: Midnattssolstigen, Sweden
Where to Stay in Kiruna – Camp Ripan Visual Review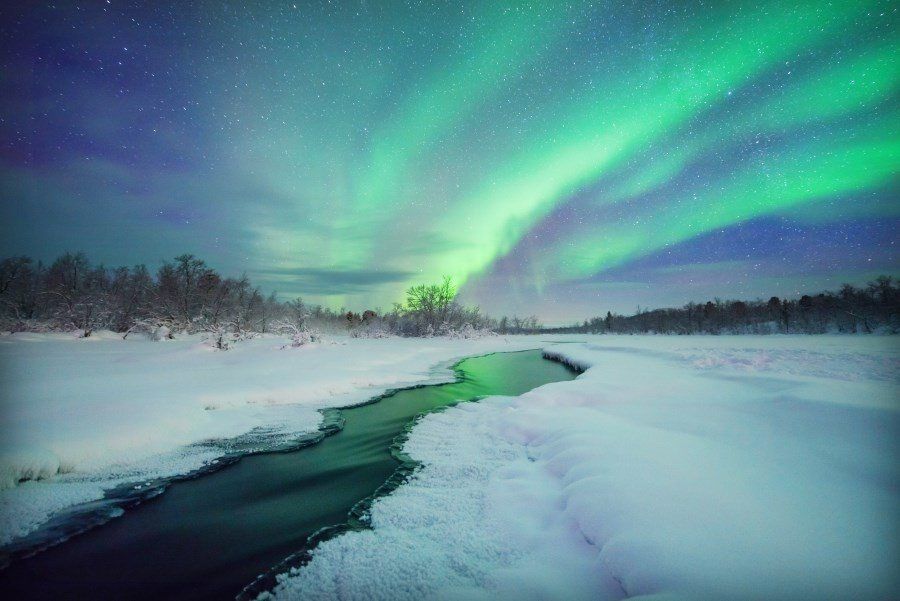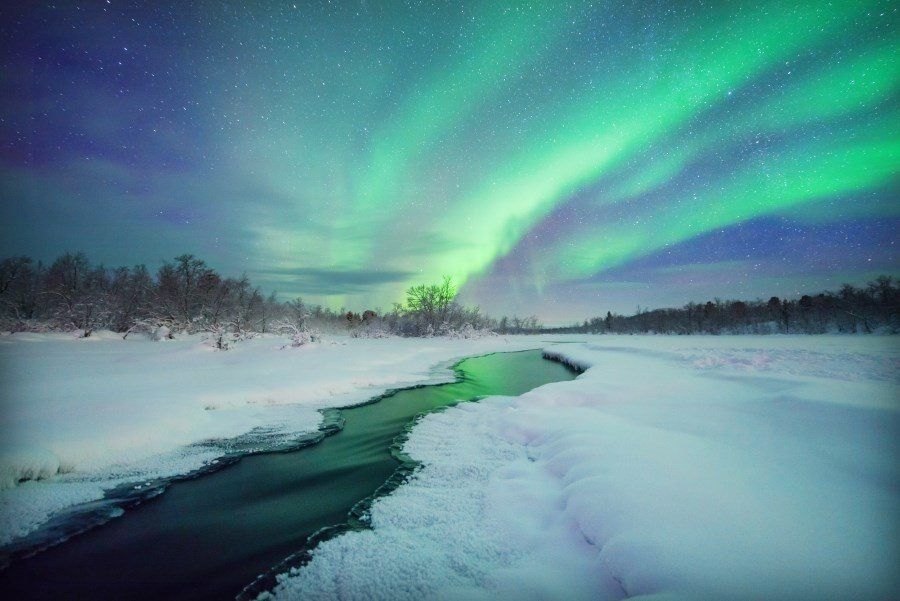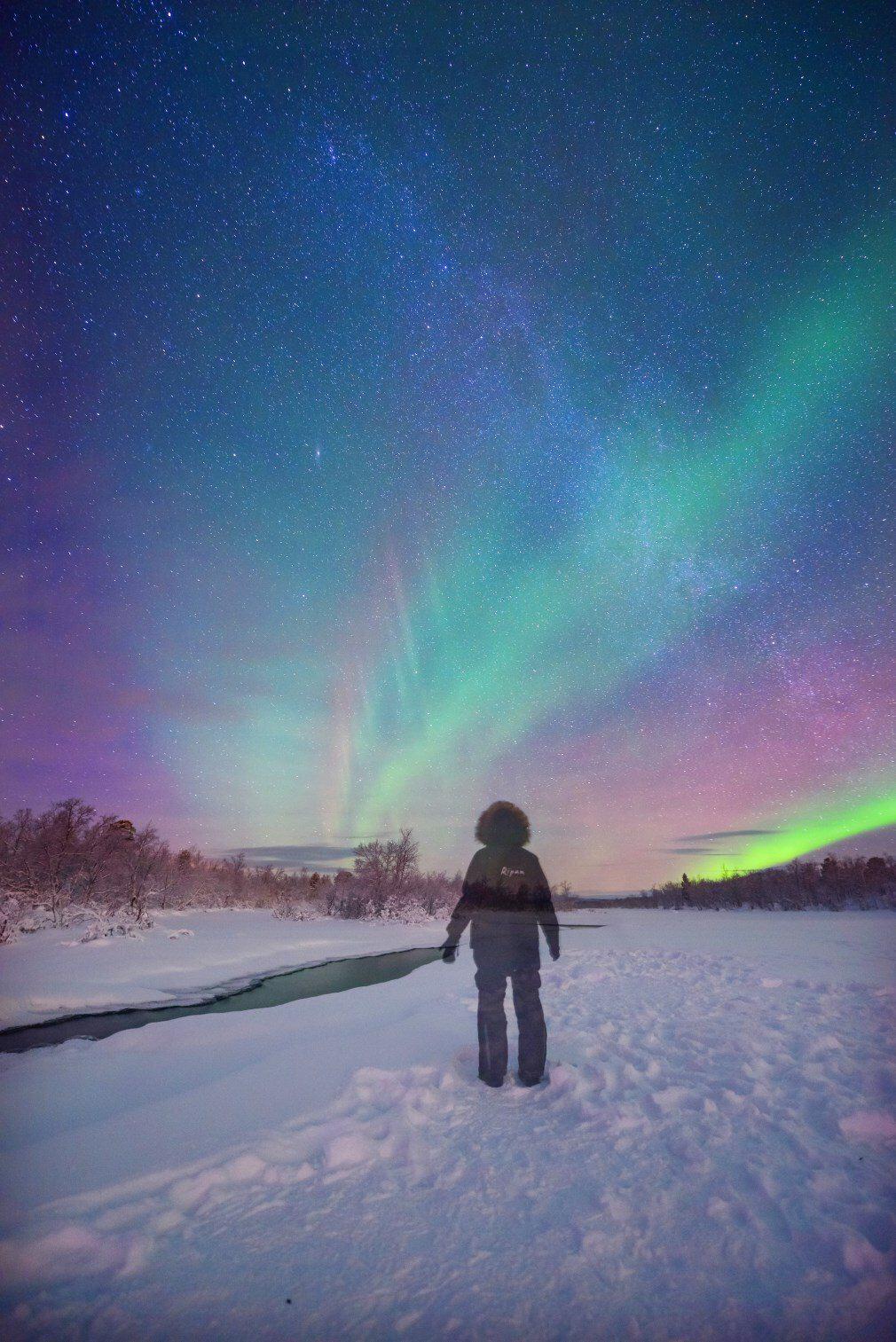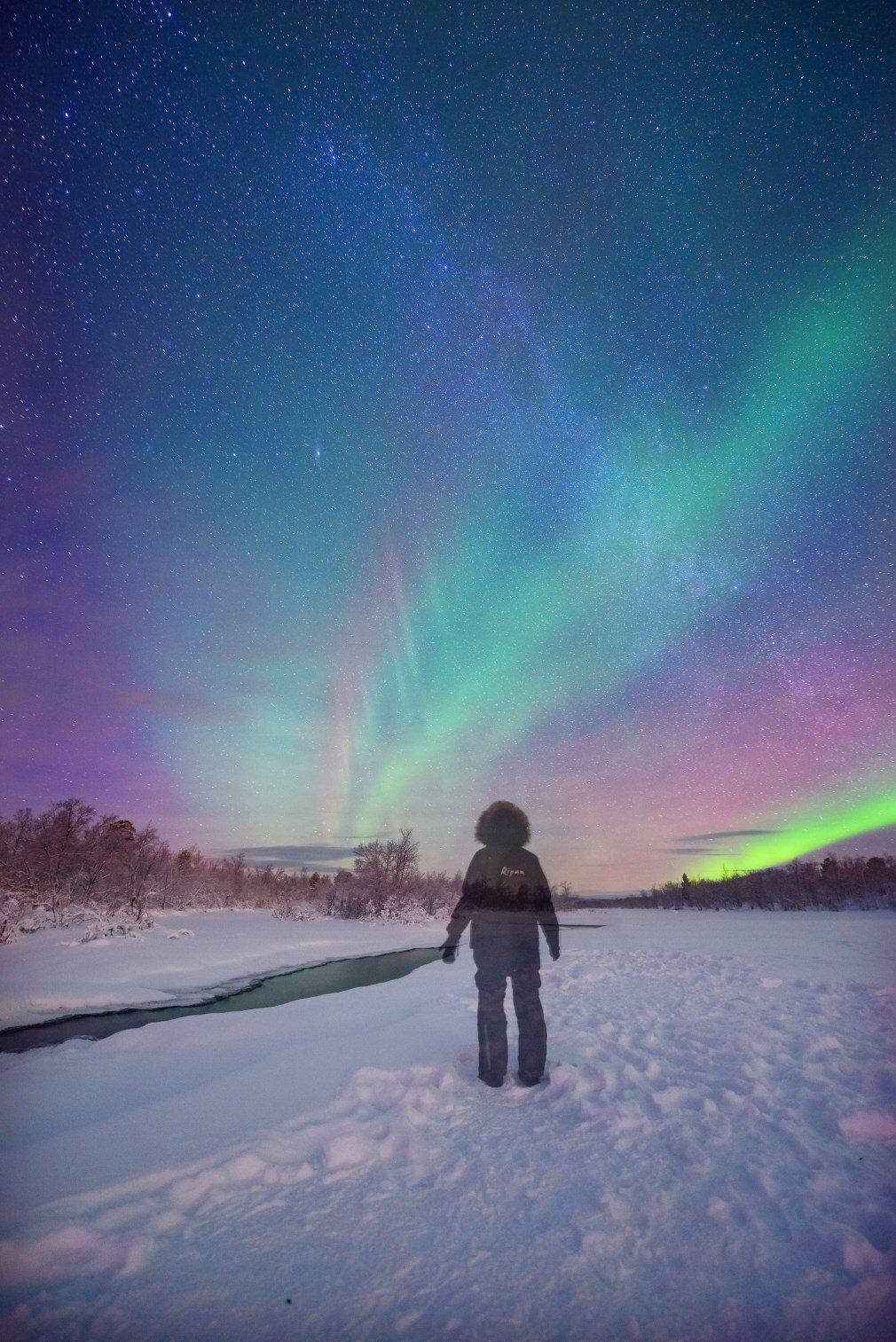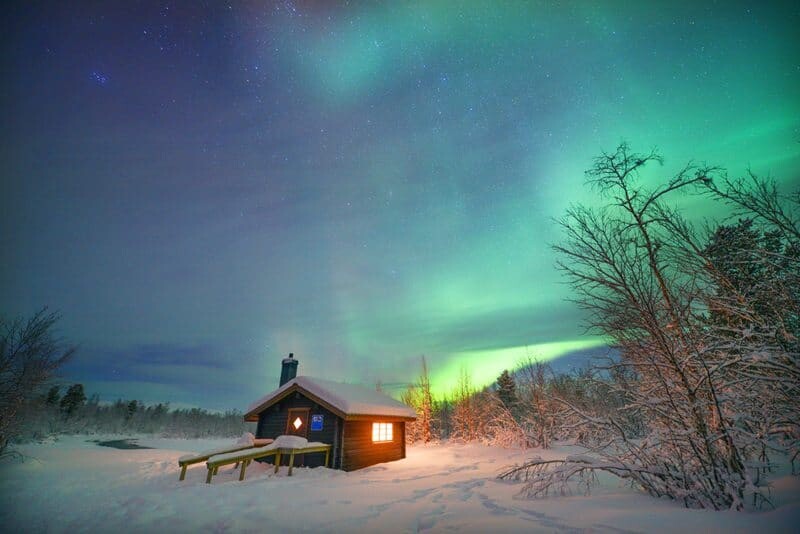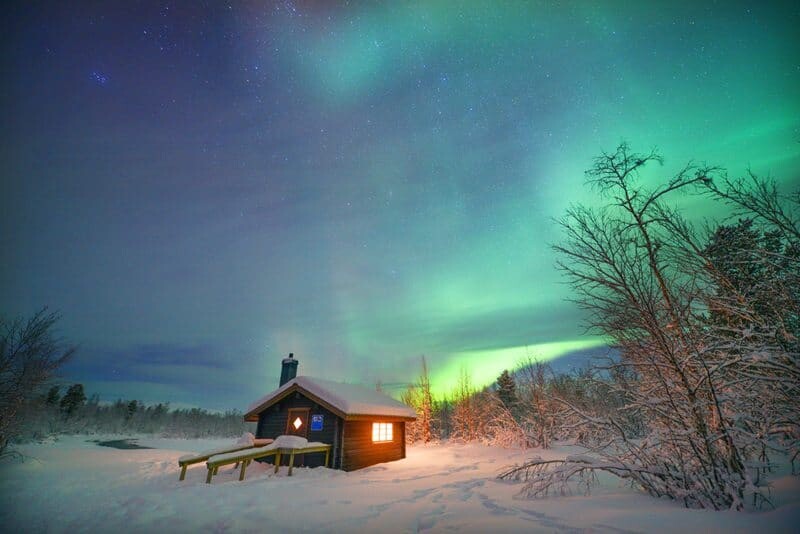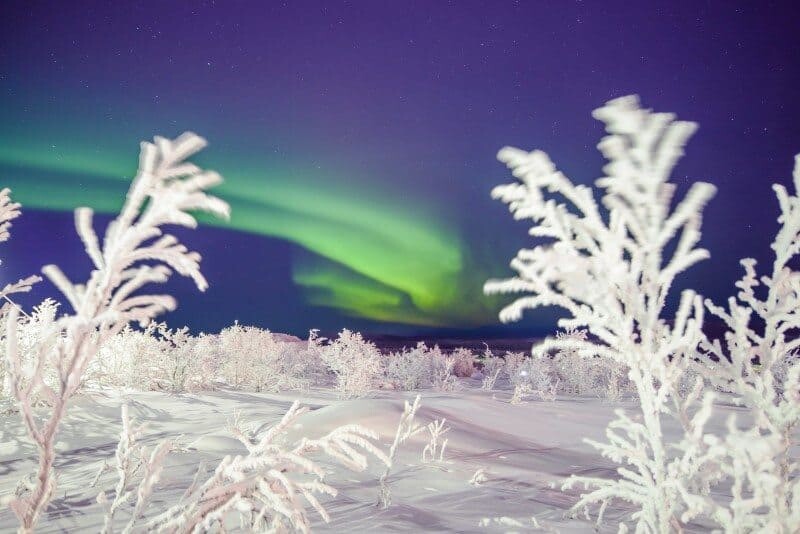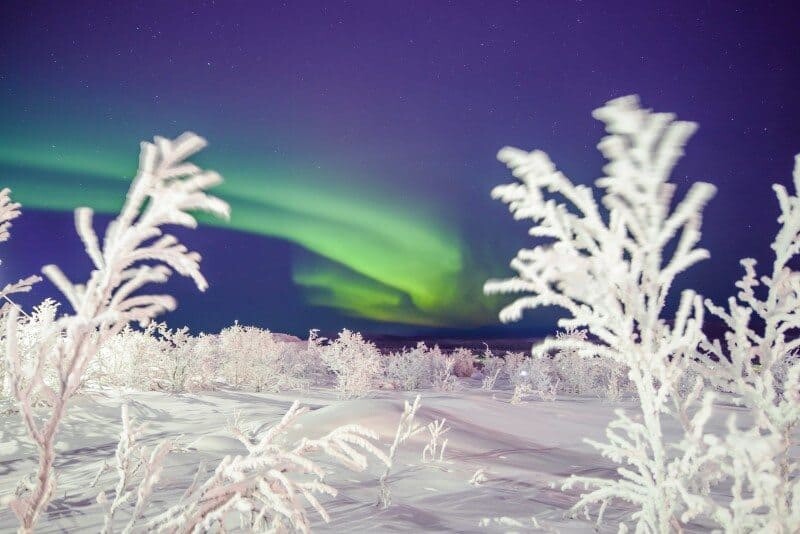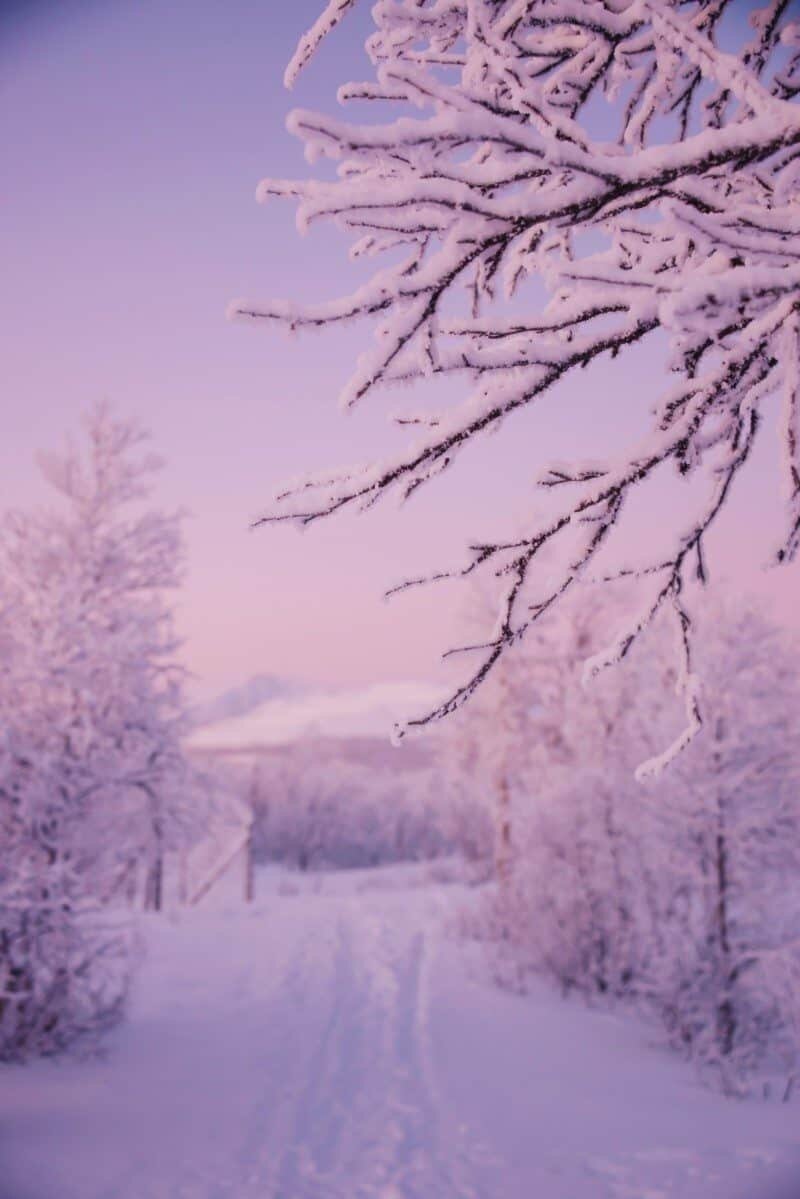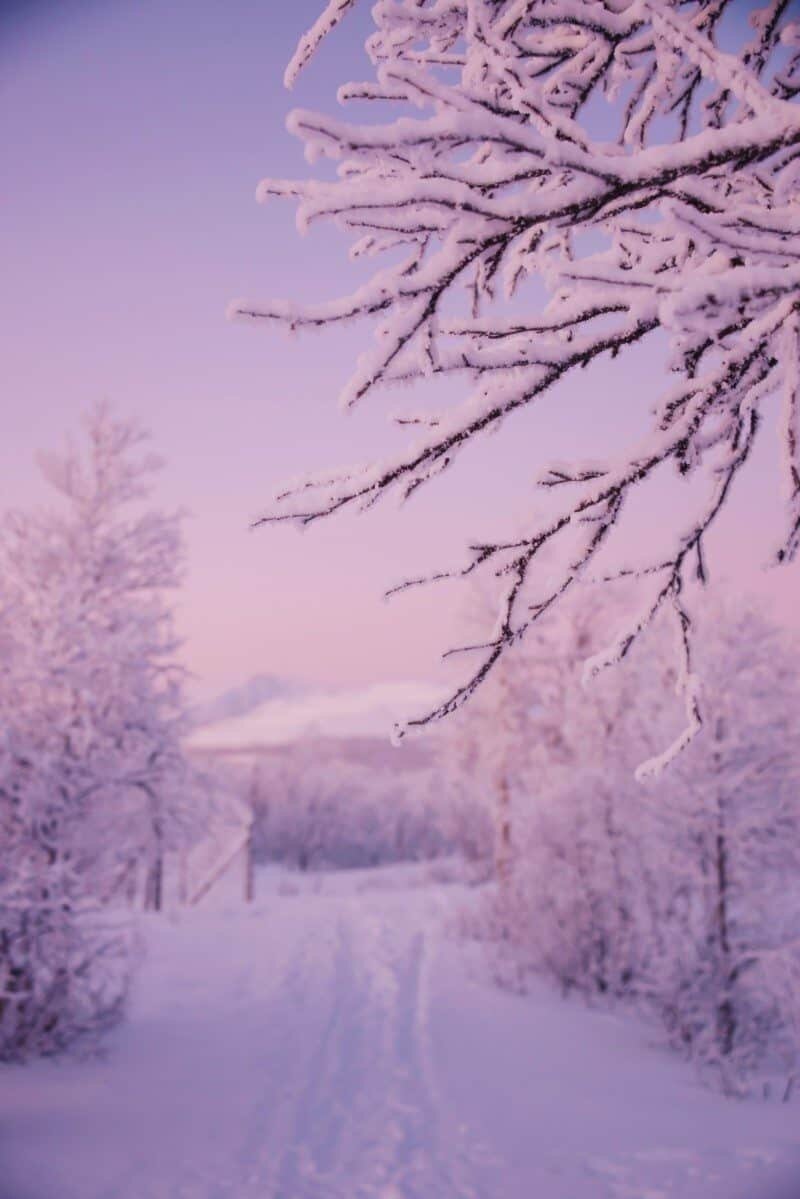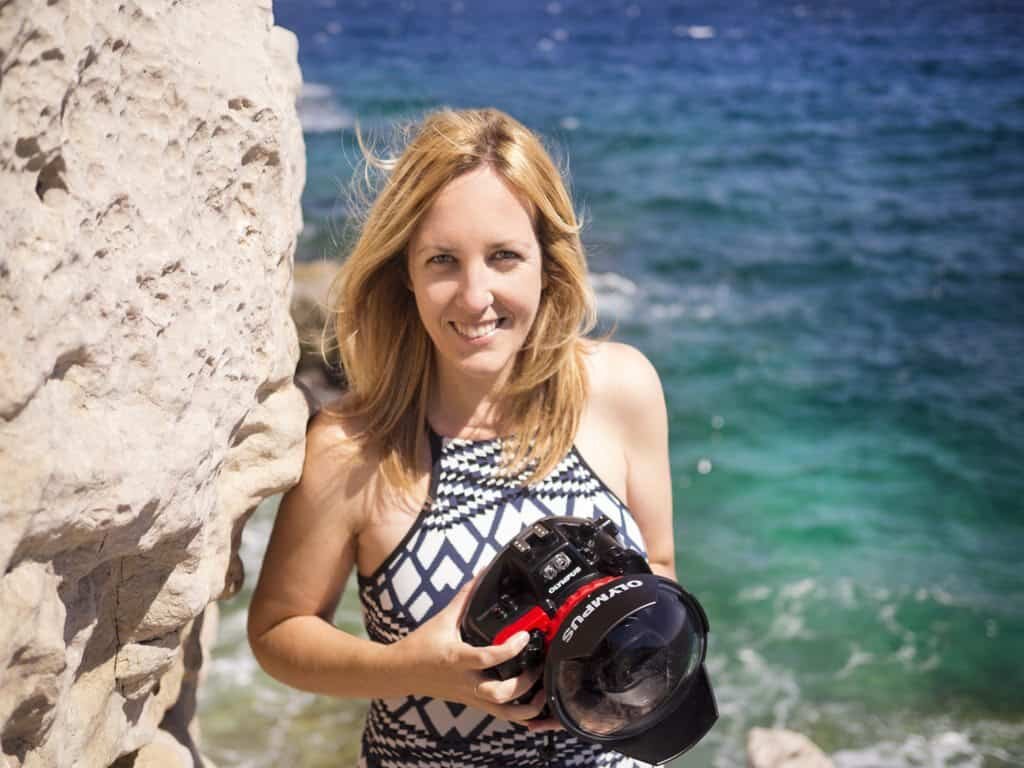 Hello! I'm the founder and photographer behind The Wandering Lens.
With 17+yrs experience as a professional travel and landscape photographer, all advice found on this site is from my personal experience on the road. I hope it's useful for your own travels and would love to hear in the comments about your trips and experiences around the world.