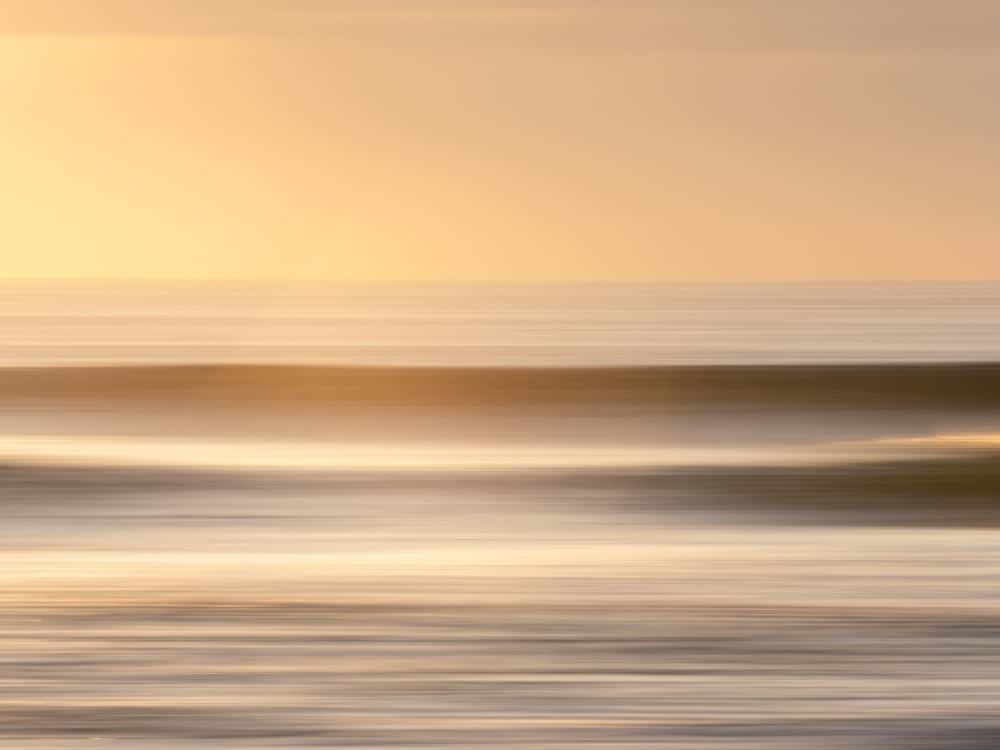 How to Photograph Sunrise – Sunrise Photography Tips
Photographing the warm glow of a sunrise is perhaps the most relaxing scene to capture…or is that because I'm usually still half asleep at the time? Asleep or not, as the sun hovers below the horizon then slowly peeks above, revealing more and more of the landscape with increased light, it's pretty damn wonderful and sunrise photography can quickly become your new favourite thing!
Knowing the right sunrise photography settings is essential to capturing the sunlight as it progressively changes, enabling you to operate effectively despite the early rise.
Sunrise photography is about being in the right place at the right time, too late and you'll miss the colours. You need to also research which direction the sun rises in your location, if you're after that beautiful burst of sunshine check which way faces east and try to find a location where you can compose a number of shots before and after the sun appears.
Beaches and coastal locations are a popular choice for sunrise mainly because you can work with both the water and sunlight, two elements that blend together beautifully. If you're not near the coast, head for somewhere with a clear opening to the east so you can benefit from the early tones in the sky before the sun rises.
Below I've noted the best settings for sunrise photography, tips on scouting locations and composition advice.
Sunrise Photography Tips: Planning the Location
As I mentioned above, research places in your area that will face east or facilitate a good horizon. Keep an eye on the weather and time of year as the sunrise time is constantly changing! Aim to be at the location at least 30minutes ahead of the sunrise as it's during this time that some real magic can happen.
Websites like Accuweather (my addiction!) will tell you exactly what time sunrise is for your location along with hour by hour forecasts so you'll know whether to expect clouds or a straight clear sky.
There are also a number of handy dandy apps available like Photo Pills that will allow you to pop in your location and it will show you the direction to position yourself for sunrise!
Read more – 'Weather Forecasting for Landscape Photographers'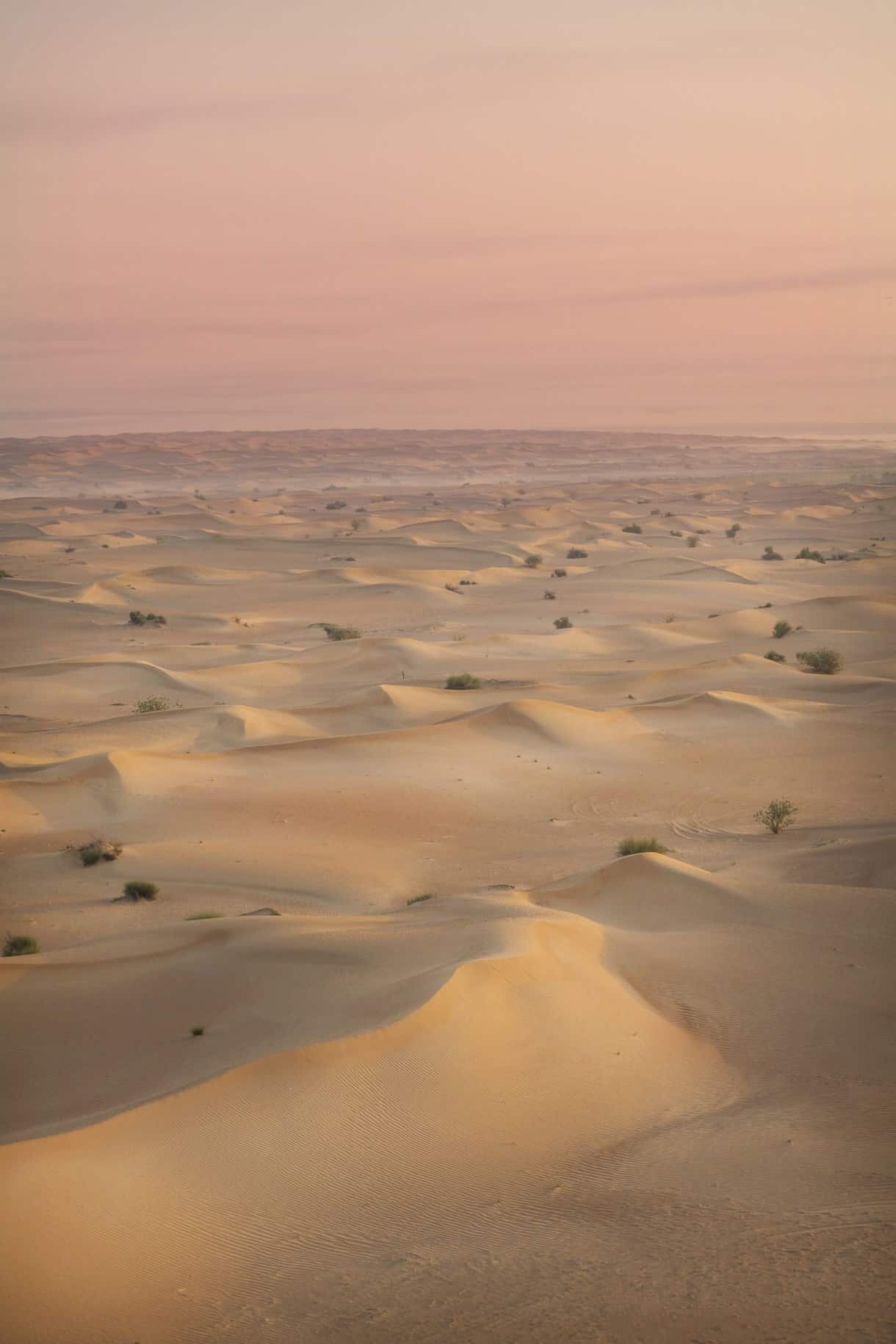 Sunrise Photography Tips: What Gear You Need
When it comes to sunrise photography, I like the less is more approach because no one likes to lug a huge bag of gear around at 5 or 6am. Keep it simple and know what you want to capture.
Typically I'll take my Olympus OM-D E-M1 Mark II with a wide angle lens like the 7-14mm for landscapes and then my 40-150mm zoom for capturing more detailed shots and patterns once the sun has risen. Or read my review on the new Olympus E-M1X that has incredible features like a live ND Filter, ideal for sunrise photography!
Having a lens that shoots nice and fast will enable you to capture shots with less noise during the early hours. Both of my lenses are f/2.8 meaning I can open the shutter nice and wide to capture the movement even when there's really low light conditions.
Since the light will be low it will also help to have a tripod handy. If you don't want to carry one (some days it's just not fun), you can either shoot hand held and increase your ISO slightly or rest your camera on a bench, rock, building…basically whatever you can find. I'm all for making photography fun and sometimes leaving the tripod at home forces you to search for new ways to compose your image based on what's available to rest your camera on.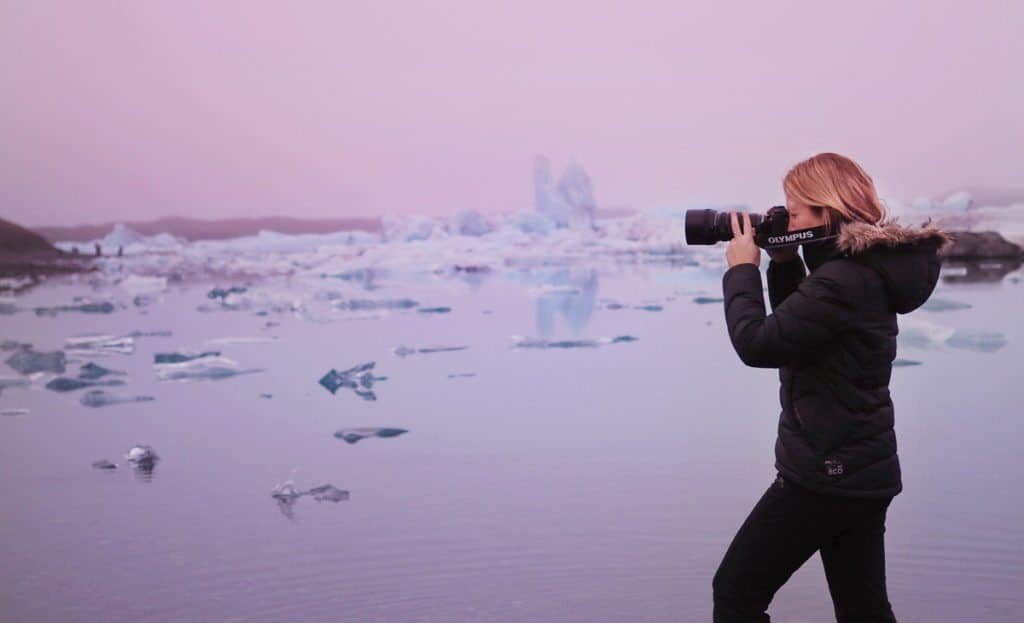 Sunrise Photography Settings:
Shooting sunrise is the same as shooting in low light conditions. Before the sun rises above the horizon you'll need adjust your camera settings to balance your ISO, Shutter Speed and Aperture allowing enough light into your image yet also not too much that your shots end up blurry.
Below are some camera settings for sunrise photography to get started, as always take a test shot and then adjust as necessary.
Camera Settings for Sunrise Photography –
30 minutes before Sunrise – ISO 400, Shutter Speed 10-20 seconds (for long exposures) or 1/400sec – 1/2000sec if you're after a quick shot, Aperture f/2.8, white balance Shaded or Cloudy
Sunrise – ISO 100, Shutter Speed 1/2-5seconds depending on the outcome you're looking for, Aperture f/14 (to enable sun stars) or f/6 if you're going for a fast shot. Keep the white balance off auto and use either Shaded or Cloudy to bring out the warm tones.
Post Sunrise – ISO 100 (or as low as your camera will go), Shutter Speed 1/15 – 1/200sec, Aperture f/11 for clarity or f/2.8 if you're shooting details and want the beautiful bokeh blur in the light.
*The above settings are to be used as a starting point only, play around with your settings to achieve the results you're aiming for based on what light conditions appear while you're photographing.
Sunrise photography tip – If you're looking to keep the entire scene in focus, then find the sweet spot on your lens, usually around f/6-f/10. I love shooting with f/2.8 for a little blur but if clarity from front to back and side to side is what you're after, change your aperture around until you find the sharpness you're looking for.
Read more – 'Setting the Scene', photo tips for aerial, underwater, snow, long exposure, star trails and more…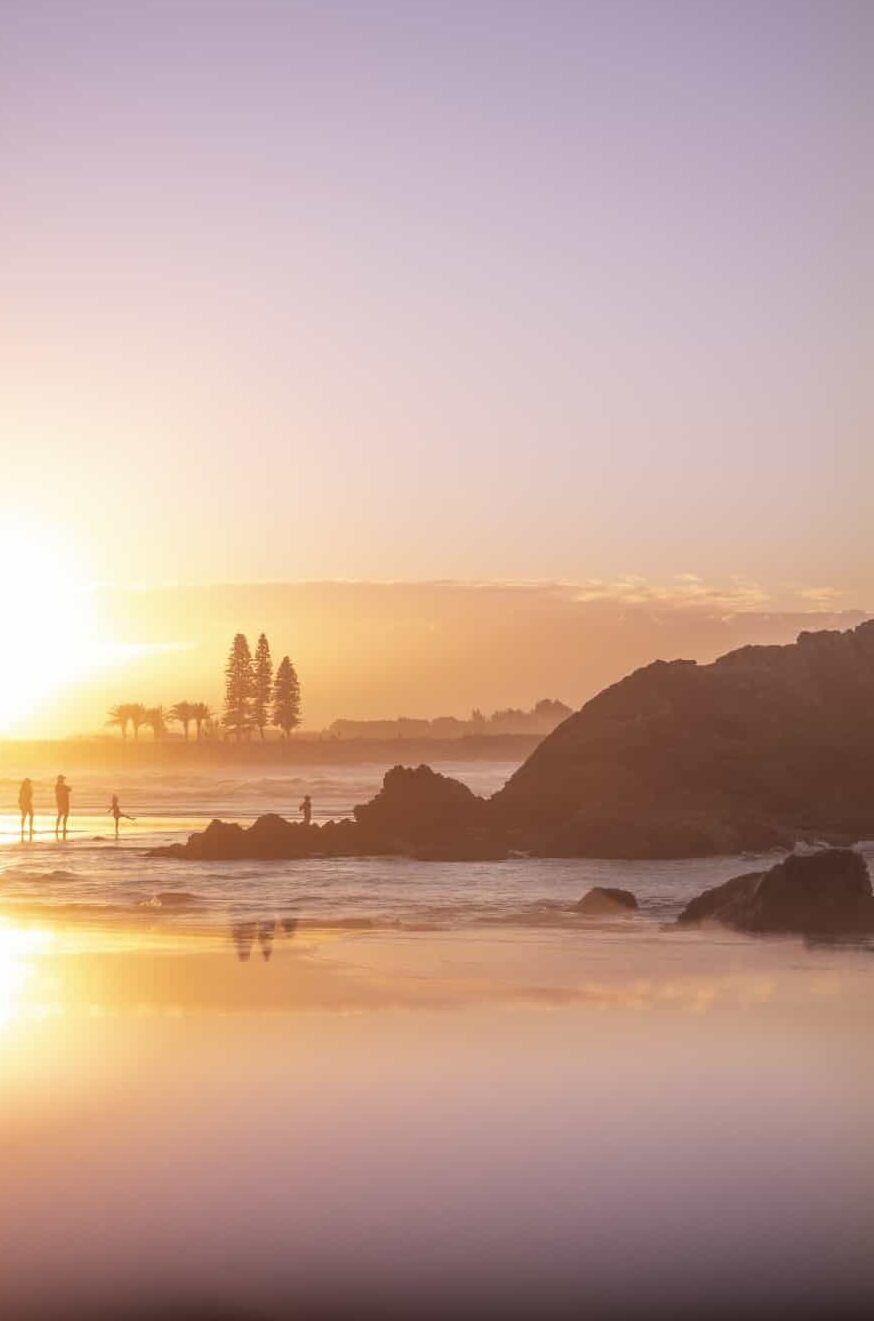 Sunrise Photography Ideas: Composing The Scene
From my point of view, composition is everything. Creating a shot with impact is all a result of composition and thinking about how to frame your image to enhance its perspective. Having some sunrise photography ideas in mind before you arrive at your destination will help you work quickly when the sun is rising.
If you're at the beach, look for lines, streams running into the ocean, breaking waves, headlands, anything that you can use to compose with the sunrise. Sometimes simply pointing in the direction of sunrise is enough if it's producing firey skies but usually you'll need to find an element to add to your image as an interesting feature.
For wide-angle landscapes, you'll notice the sun will appear very small and distant in your image. This isn't a bad thing if your composition is creative and showcases the landscape in the foreground. In natural environments keep a look out for feature rocks and trees that you can create your image around.
Alternatively, you can shoot with a zoom lens and increase the size of the sun simply by zooming into the horizon. Again though, watch for subjects to compose within your image.
Keep in mind the rule of thirds, it's a great planning resource to have in the back of your mind when composing your shot. Rather than focusing the horizon in the center of your image, place it in the bottom third and allow the top two thirds to be made up of the colourful sky.
Related Reading –
5 Tips for Photographing Sunrise
---
Keen to learn more with The Wandering Lens?
If you're eager to improve your photography, explore your creative talents and even perhaps work in the industry, you'll find self-study courses and a library of eBooks and Workbooks via The Wandering Lens Store. I've developed online resources for photographers, creatives, dreamers, adventurers, travellers and freelancers. If that sounds like you, maybe we should connect and chat about your photography goals! These creative courses and resources bring together my 17+years of experience and lessons from working in the industry. I want to see others share their talents and get published, sell prints, find clients – to have the confidence to achieve whatever it is you want to within the field of photography. Get in touch via hello@thewanderinglens.com if you'd like to chat about your photography!
You'll find The Freelance Travel Photographer Course guides you through the process of getting ready to work in the industry, teaches you about pricing, professionalism and how to get published and find clients! If selling prints is more your thing, The Print Store Launch Pad walks you through setting up an online store, preparing your photos for printing and the marketing + sales process required to get sales! Alternatively, The Creative Photography Course covers all bases, a giant overview of everything from creative composition and working with light, to business tips and career advice.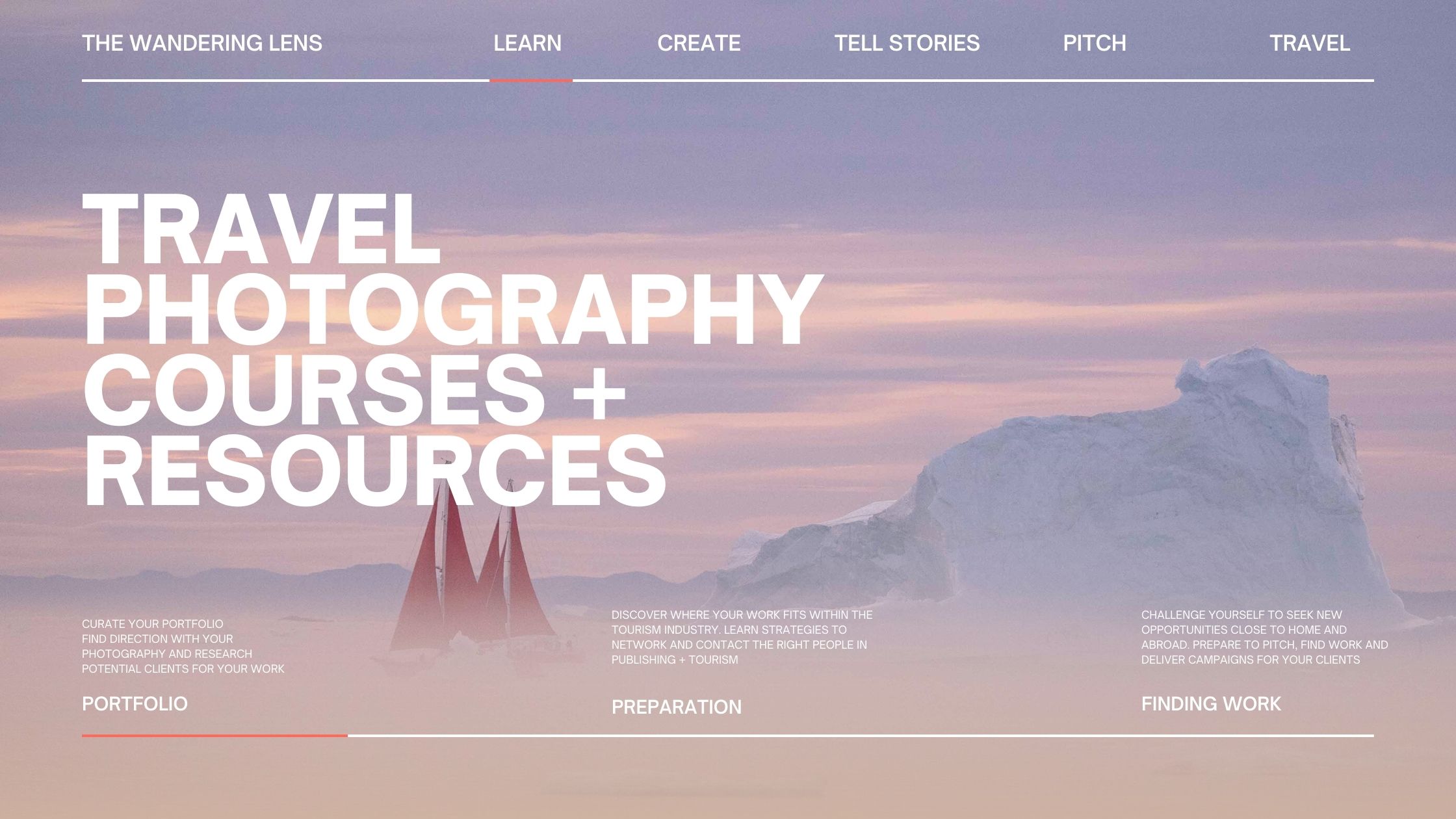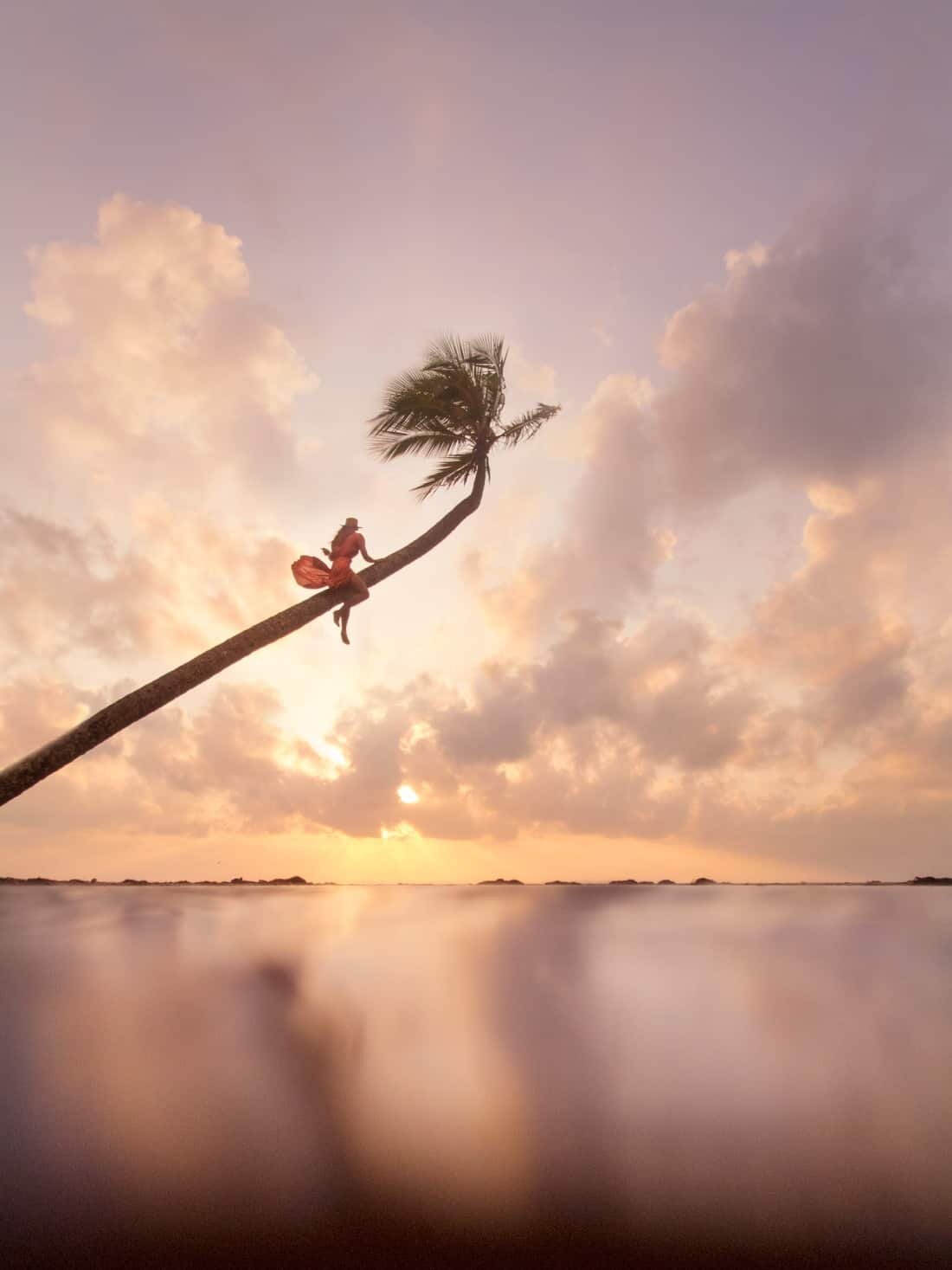 One Last Sunrise Photography Tip:
Don't forget to look behind! It's easy to get carried away watching the sun rising before you but sometimes there's more magic happening in the opposite direction. Capturing the anti-sunrise can produce gorgeous pastel pinks and purple colours that you won't get facing the sun.
If you've got a great sunrise shot feel free to leave a link to your portfolio in the comments below or share on Instagram using the hashtag #thewanderinglens and tagging @the_wanderinglens

Below are some sample photos and the settings I used to capture them with –
Continue down the rabbit hole of photography articles…
– Creative Composition for Travel Photography
– How to Become a Professional Travel Photographer
– How to Stand Out as a Photographer Today
– Setting the Scene: Golden Hour Photography Tips
Or, take a peek at the Photo Tips Archive here.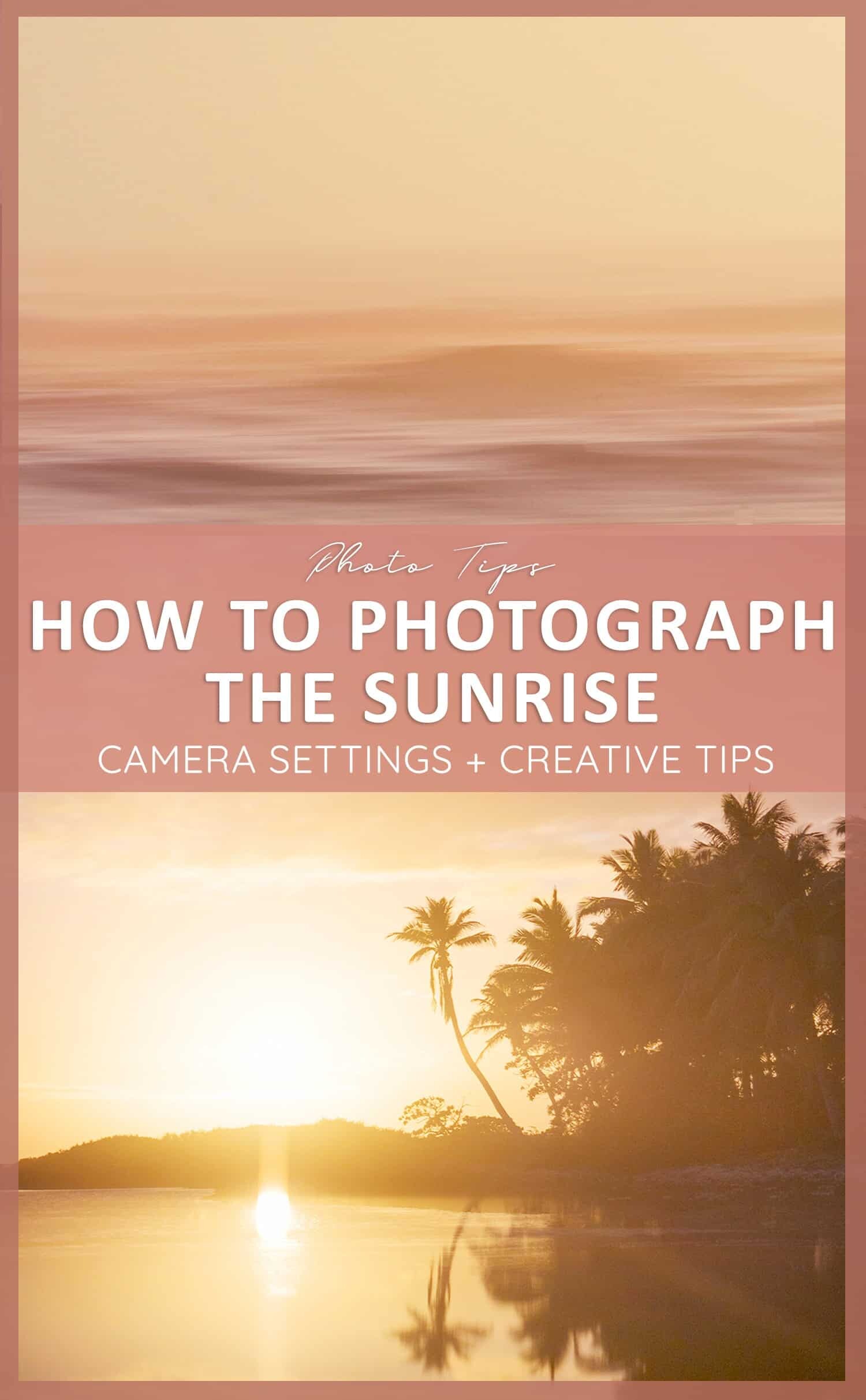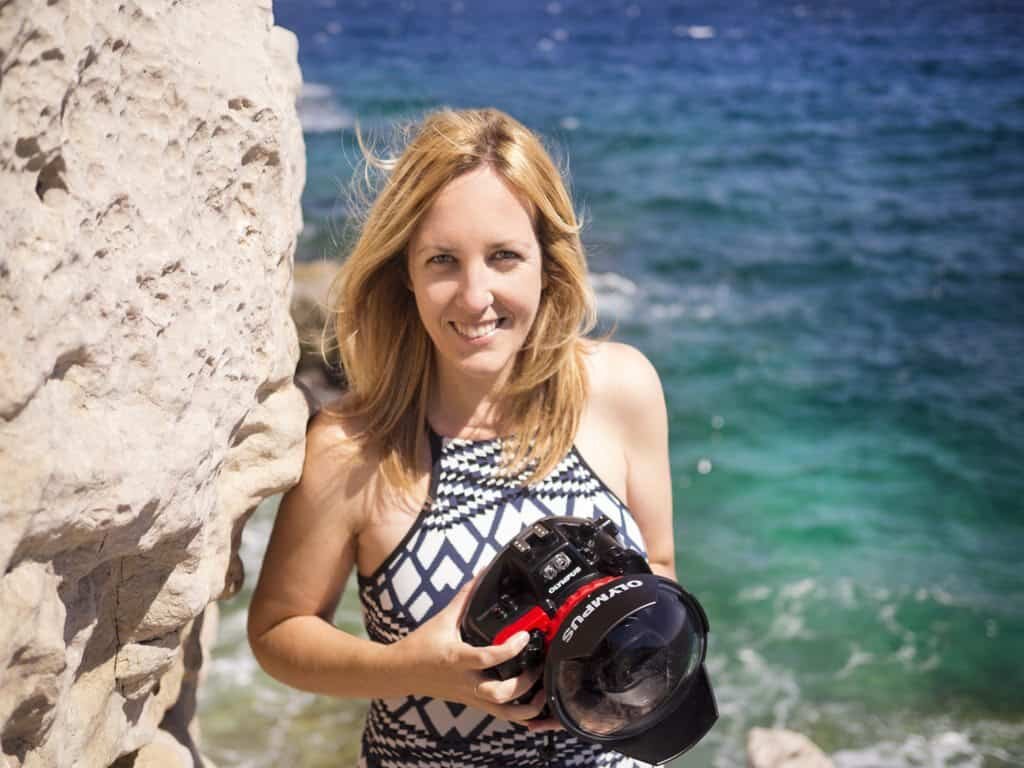 Hello! I'm the founder and photographer behind The Wandering Lens.
With 17+yrs experience as a professional travel and landscape photographer, all advice found on this site is from my personal experience on the road. I hope it's useful for your own travels and would love to hear in the comments about your trips and experiences around the world.