An Interview with Becky van Dijk, Travel Blogger
Blogging allows that beautiful blend of creativity and business. With your own blog you can create a little corner of the internet dedicated purely to whatever direction you wish to share your words and imagery. For some, that space grows into a much larger piece of online real estate and today, being a blogger is not only a sought after career path, but one that is both financially and personally rewarding.
I first met Becky in Bali when I joined one of her Bali Blogging Retreats with We Are Travel Girls to share photography tips amidst the beauty of lush landscapes and beaches. Her passion for travel is immediately evident as is her down to earth attitude and welcoming presence that has no doubt helped to attract hundreds of women from around the world to join her on these global adventures that blend travel and blogging.
One thing that became obvious while watching Becky teach throughout the blogging sessions at the retreat was her professionalism. She knows the business, not just in the 'I have a blog, you can too' type of way, but in the same way that one would approach a career in law or medicine, with so much knowledge, experience and research. I consider Becky one of the leading names in the blogging world and that's because she knows and keeps up to date with all the necessary ingredients that make up the business of blogging. The content, visual aspects, the technical ins and outs, hosting, web development, affiliates, marketing, production, SEO, partnerships, sponsorships, collaborations, growing an audience and of course, social media.
So, with a number of photographers looking to delve into the world of blogging to share their imagery, especially now that a lot of us are spending more time at home, I thought it was about time I interviewed Becky on The Wandering Lens. She's got a new course about to open for enrollments so it's the perfect time to have a little chat about her own blogging career and how you can start yours or boost your current site…
Let's go!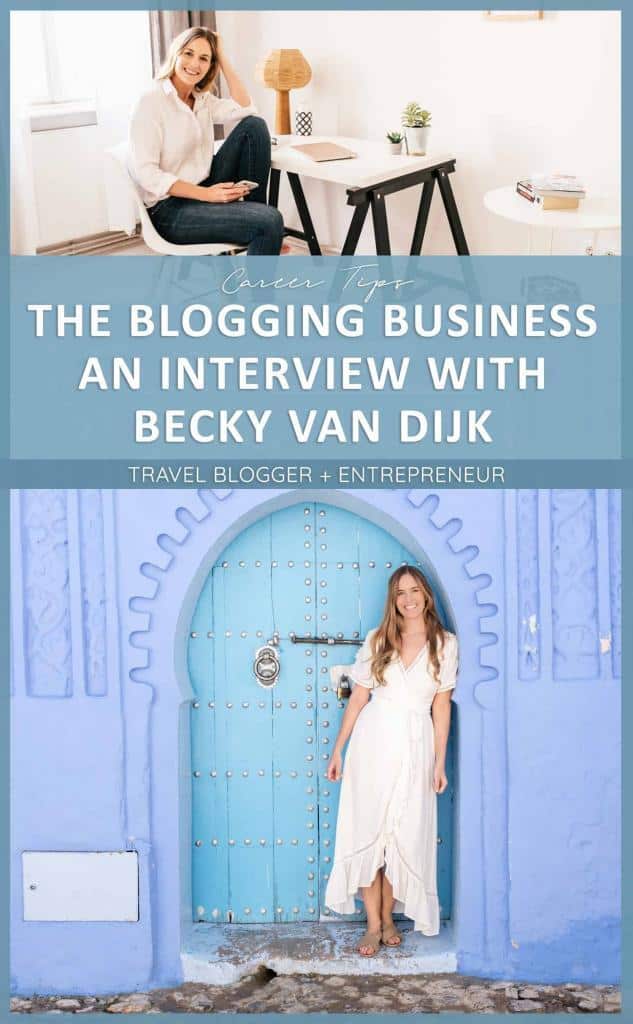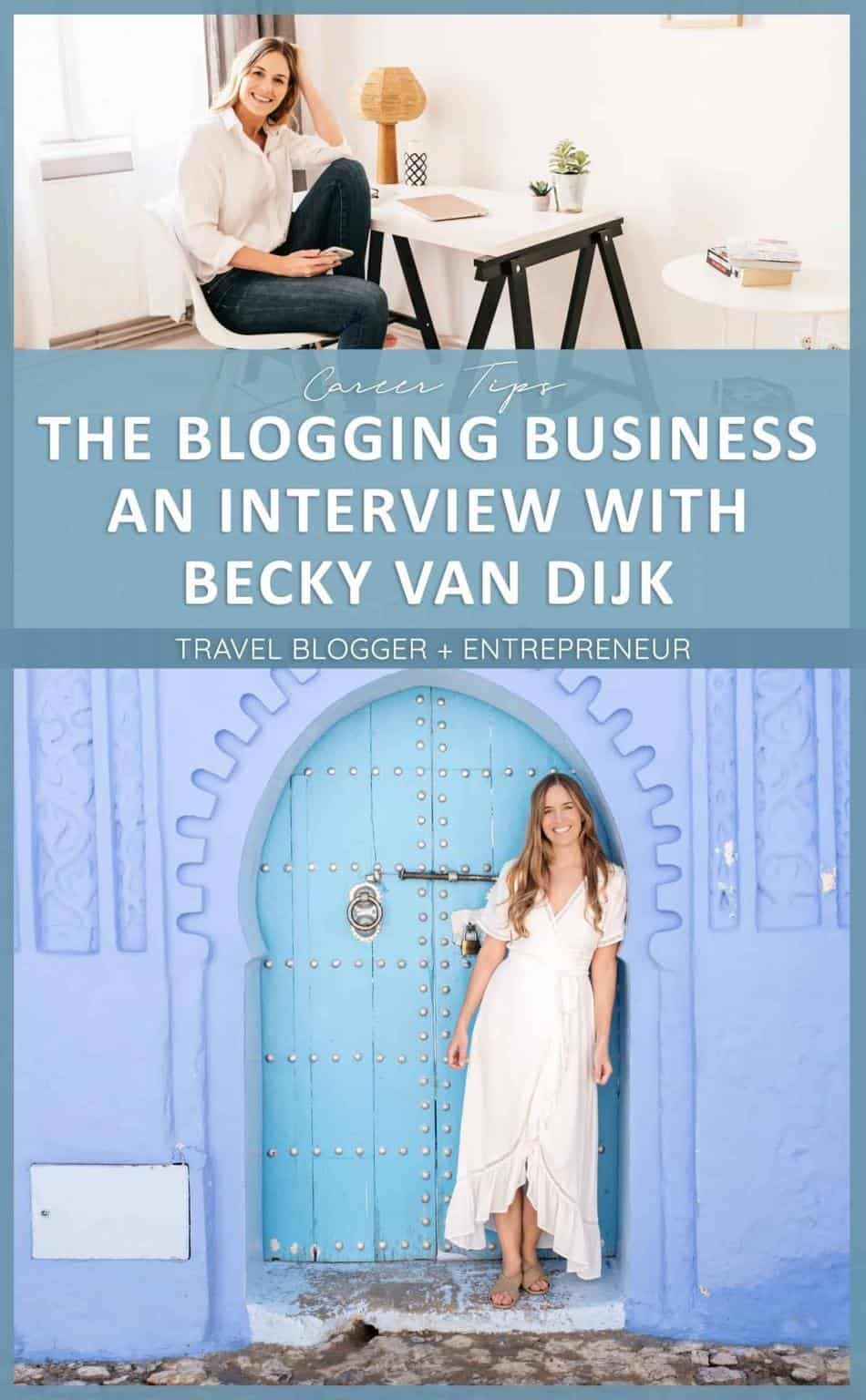 Can you share how you first got into blogging?
Actually my very first blog was a travel site that my husband and I started when we were travelling through South America in 2014 to record our trip for family back home – it was dreadful and we quickly gave up on it in favour of sipping coconuts on the beaches in Brazil!
My first real foray into blogging seriously was in 2016, I was working in banking and started a travel blog as a fun creative outlet and possibly a way of building an audience that I could potentially leverage if I started a travel business.
I launched the blog WeAreTravelGirls.com with the goal of becoming the go-to travel blog for female travellers.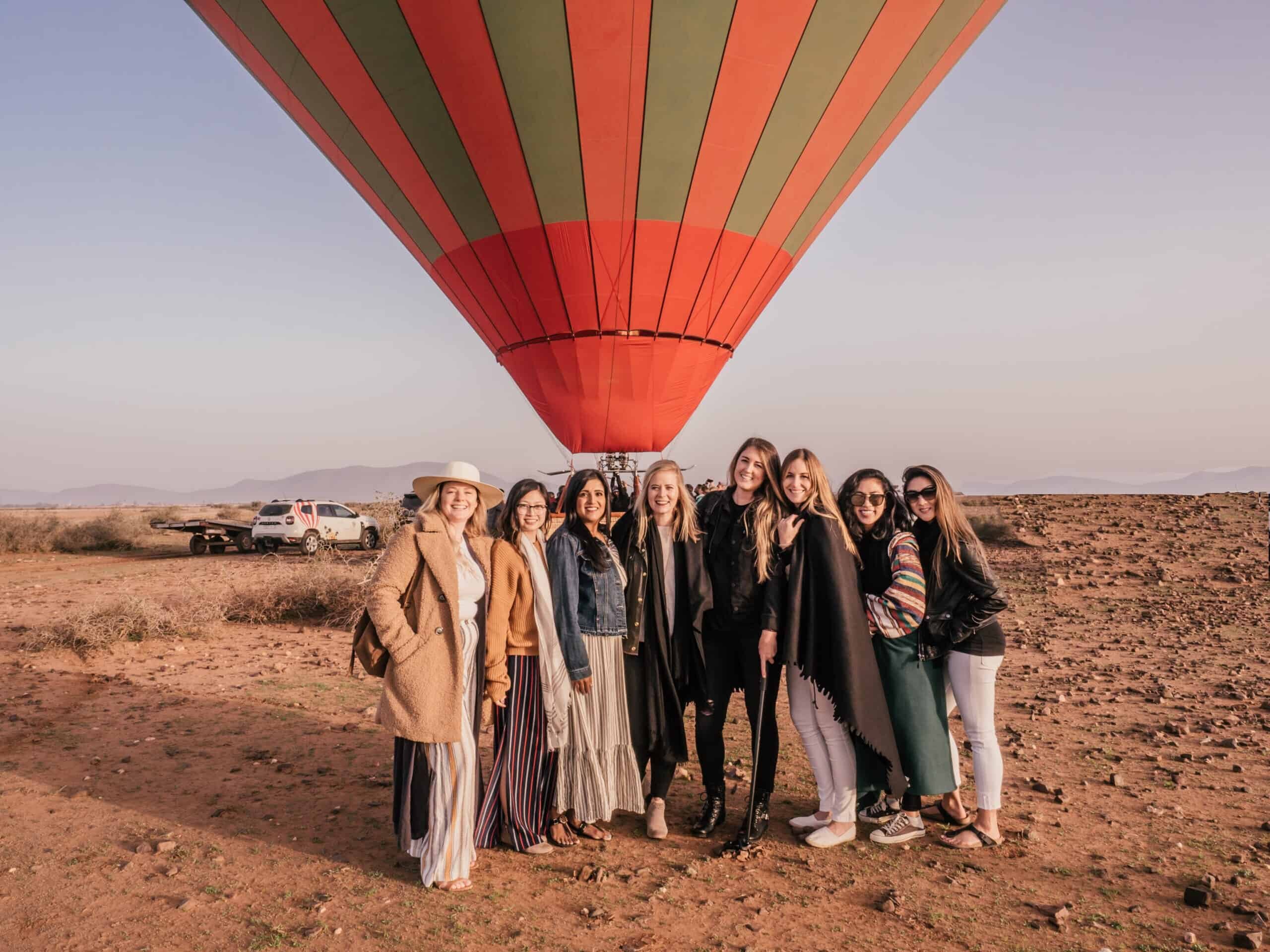 What would you say is the biggest hurdle when starting out?
For me it was definitely WordPress and building my website! I was totally clueless about it and had no idea how to get anything to work or look decent!
I often hear this is what holds people back from getting a website online, they are intimidated by the technology and the learning curve so they never start.
I actually have a new course launching soon that will help people who are wanting to get a site online and will take them step by step from choosing a name, buying a domain, to getting to grips with WordPress, installing a theme and understanding what a plugin or a widget is!
When building an audience, what do you consider to be a crucial step?
Looking ahead to what you plan to sell, what services you want to offer or products you want to promote in the future.
This is an incredibly important step so that you can create content that will appeal to the person that your products and services will serve. If you start building an audience of people on your blog and social media that does not align with this you will find it harder to monetise in the future.

After growing such a large audience, what is something you suggest everyone spends time on in order to increase page views?
Creating content silos to demonstrate to Google that you are an expert and authority in your niche topic.
You should have 3-5 main categories of content on your blog and then below that you can A groups of blog posts in each category that all relate to one another and are on the same general topic. For each group of content you should have one main cornerstone or master article with several articles that all relate to it.
For example, a cornerstone article could be An Ultimate Guide To New York City, which would be an extensive guide covering everything someone visiting the city would want to know about.
Then you could write 10 supporting articles going into more depth on some of the sections of your master article and on other complementary topics. These would be The Best Restaurants In NYC, 20 Free Things To Do In NYC, How To Experience New York On A Budget, Where To Stay In NYC, A Complete Guide To Visiting The Empire State Building, Top 10 Things To Do In New York Over The Holidays etc.
The content silo is important for building internal links in your website between this related content helping Google understand your website.
What do you enjoy most about helping people develop their own blog?
I love seeing my students go on to have successful blogs, build businesses and create communities of their own. I really love being a part of their journey and seeing them succeed.
This is why one of my favourite parts of teaching is the one to one coaching. I feel that I am able to build a deeper relationship with students this way and also have more of an impact!


Within The Blog Elevation Program you share so many valuable insights and steps, what have been some of the highlights or lovely words past students have said upon completion?
I am so proud of so many of my students and feel privileged that they chose to invest in working with me. My students have gone on to have successful blogs, secure multi-thousand dollar brand partnerships, get featured in major news outlets, work with tourism boards, and even launch their own clothing lines!
Bejal Gosal said "I can only imagine the amount of work that has gone into putting the course together but I'd recommend it in a flash to anyone who seriously wants to monetize and take their blog to the next level."
and Alexandra Saper said "One of the main reasons I'm where I am today is because of everything I learned on the course. It literally changed my life! If creating a business where you can work remotely sounds interesting to you then sign up for this course. The information I got from it was invaluable and made me realize I could make this into an actual sustainable business. It's what made me decide to make the leap from my previous career into blogging full time."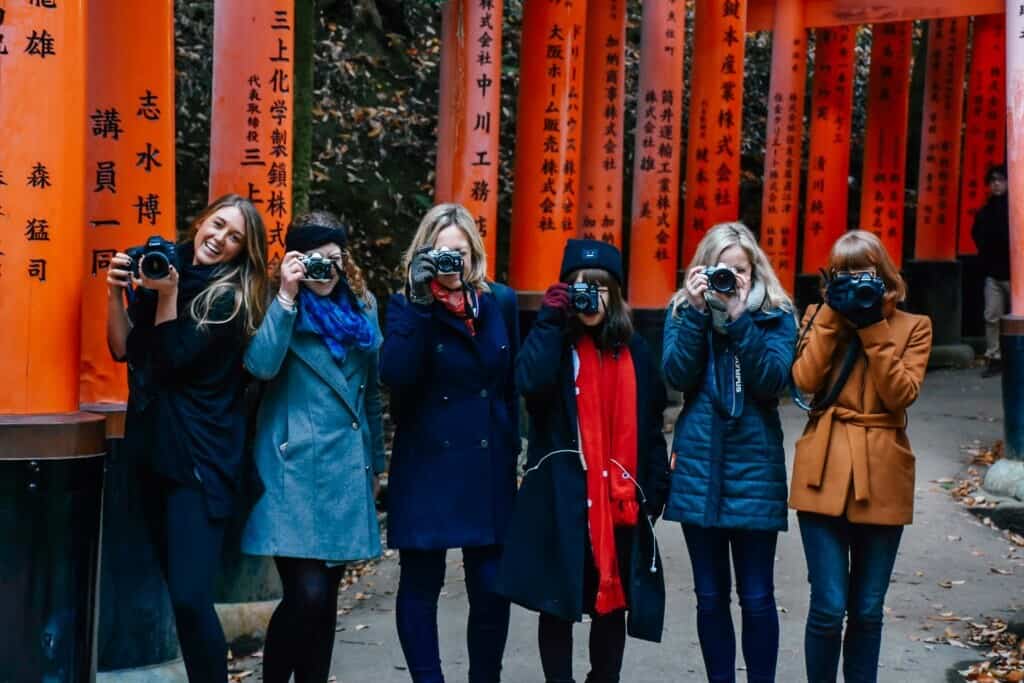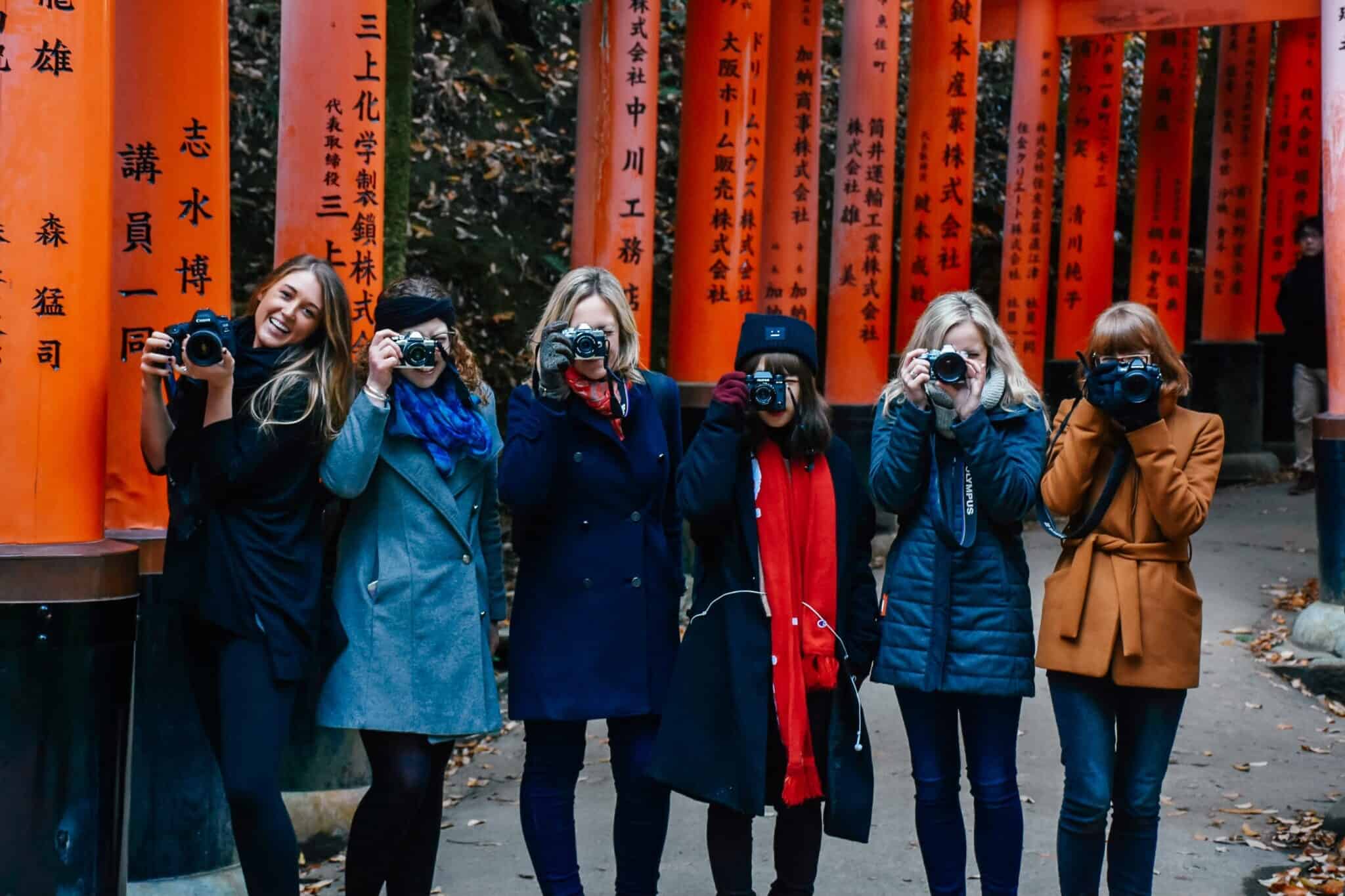 How important do you think the overall design/visual look of a blog is?
This is a tough question! Personally I think the branding and design on your website is an important aspect for keeping people on your blog and building brand recognition. Plus if you have branding and design that is appealing it will hopefully get people to stay on your site longer and come back.
However, from a pure traffic point of view having a beautifully designed website with fancy fonts is not important. In fact it can actually be more detrimental to your rankings, cursive fancy fonts can slow down your website and Google (and your reader!) does not like slow websites.
If traffic is the goal the most important thing is to have a clean site that runs quickly without too many plugins or fancy add ons. Mediavine (the advertising network) actually created their own blog theme Trellis, which runs quickly and is optimised for getting the most ad revenue possible. It is not pretty at all, but it works for traffic and revenue!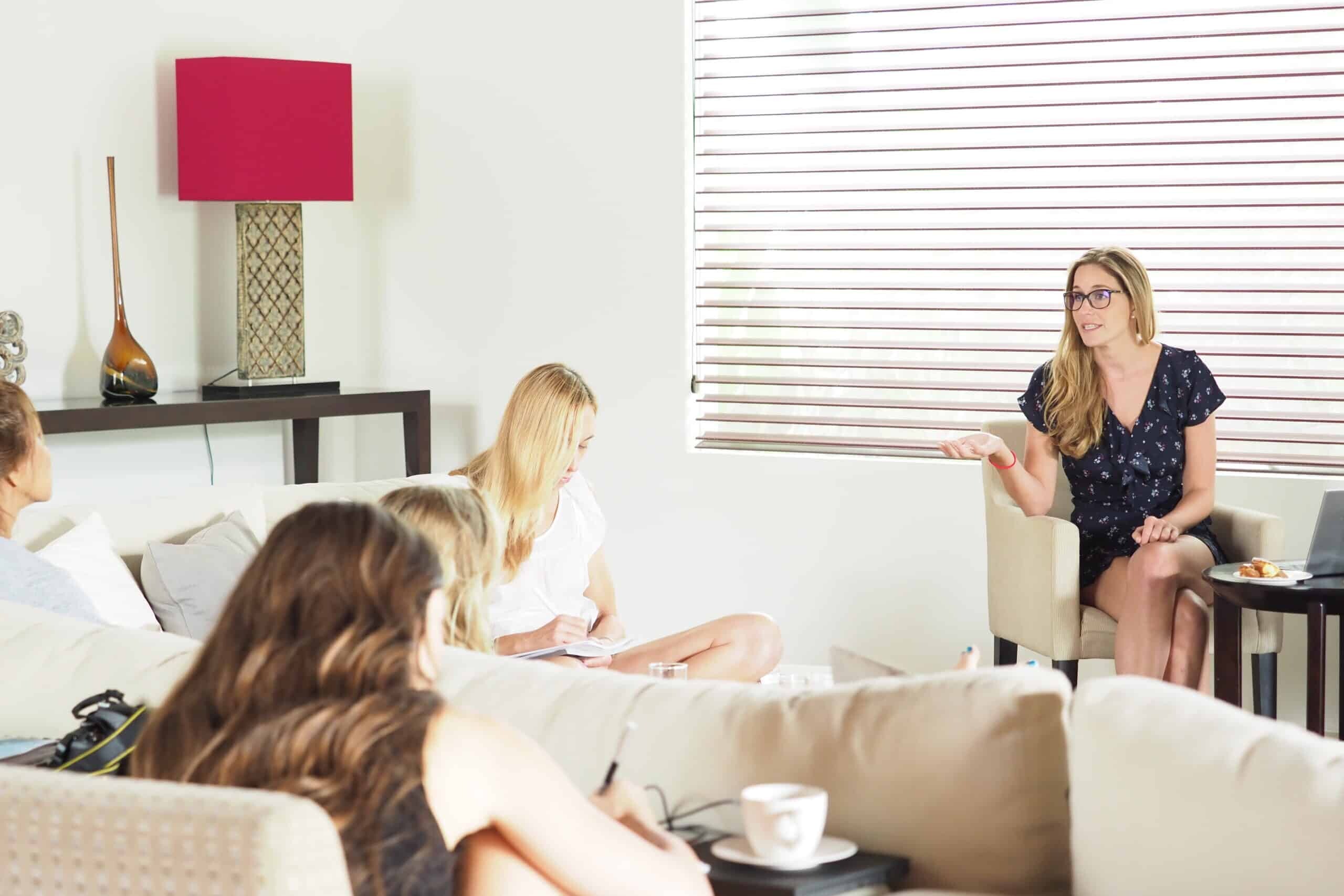 For those keen on starting a blog in 2021, what's one piece of advice you'd give them?
Niche down! For new bloggers niching down is becoming increasingly important if you want your content to rank.
When Google looks at your website it evaluates all your content, if you have blog posts that are on a wide variety of topics such as recipes, travel itineraries, your favourite home office desks it will be totally confused as to what your website is about and instead send traffic to another site that has more related content to a search query.
In addition if your content is all over the place it also doesn't allow for the internal linking and content silos I mentioned earlier and niching down will allow your audience to know what to expect from you so they come back time and again for your content.
You've built both We Are Travel Girls into a successful hub of inspiration for women worldwide alongside your own personal brand, how do you find time to get so much done and can you share any organizational tips?
I am a super organiser when it comes to my to-do list, but even with a lot of systems in place it can definitely be overwhelming running multiple businesses and finding the time to do everything!
My first tip would be to set 1 year (and 5 year) goals for your business. Then break down your one year goals into quarters identifying the projects and tasks that need to be completed to move the needle towards accomplishing the 1 year goal. From here I break it down further into really specific weekly tasks and daily tasks.
This ensures every week I am making steps towards completing projects that will have the most impact on my business. Plus the benefit in this method is it cuts the overwhelm by breaking down big projects into smaller attainable tasks that will lead you to bigger goals.
I have a post dedicated to how to effectively set and achieve our goals and another on my top 15 productivity hacks that help me maintain focus and optimise my time!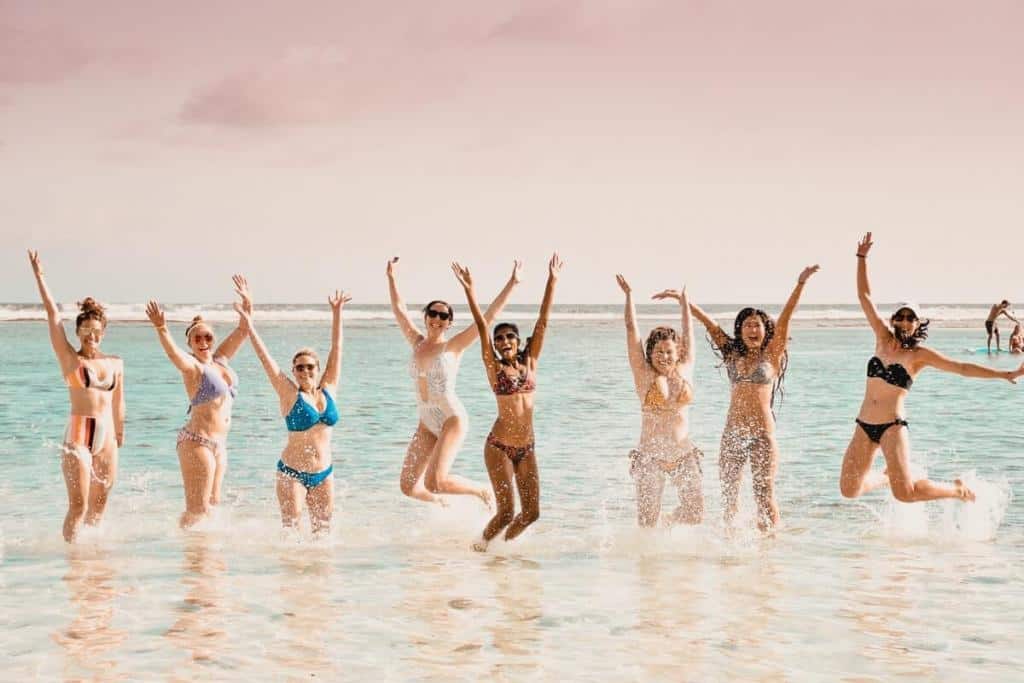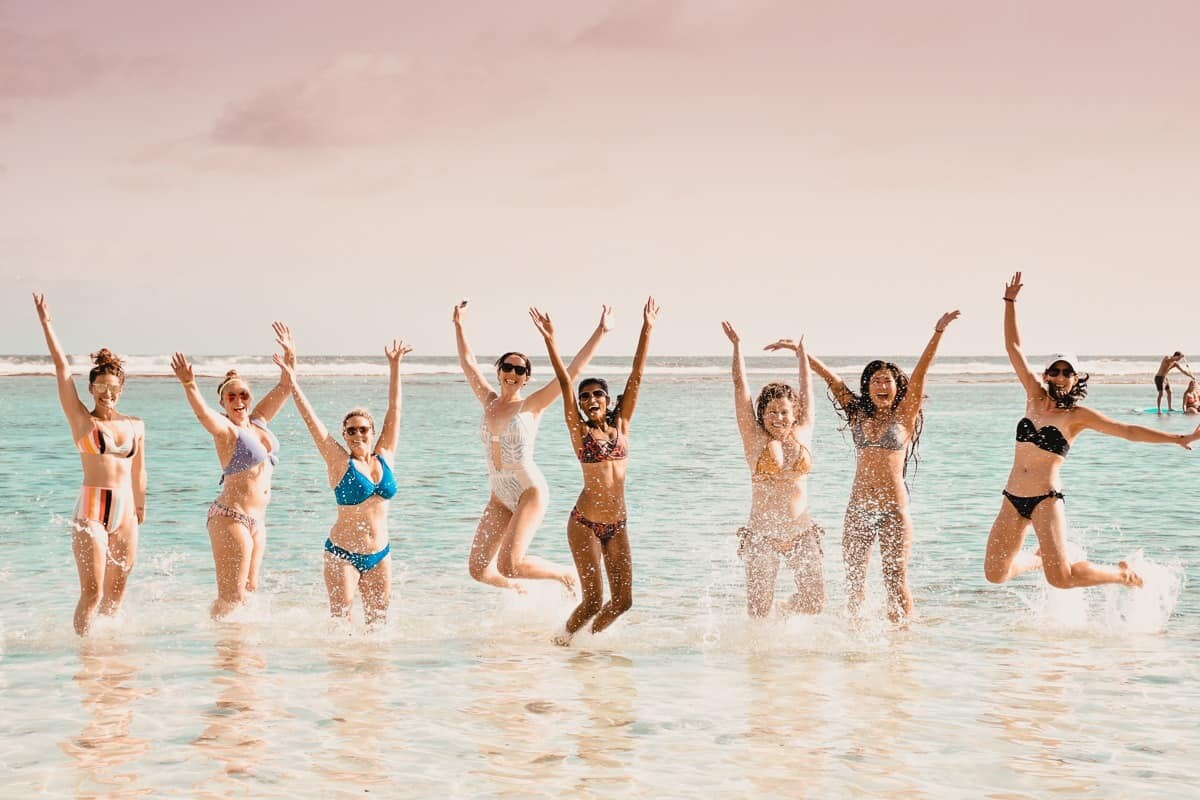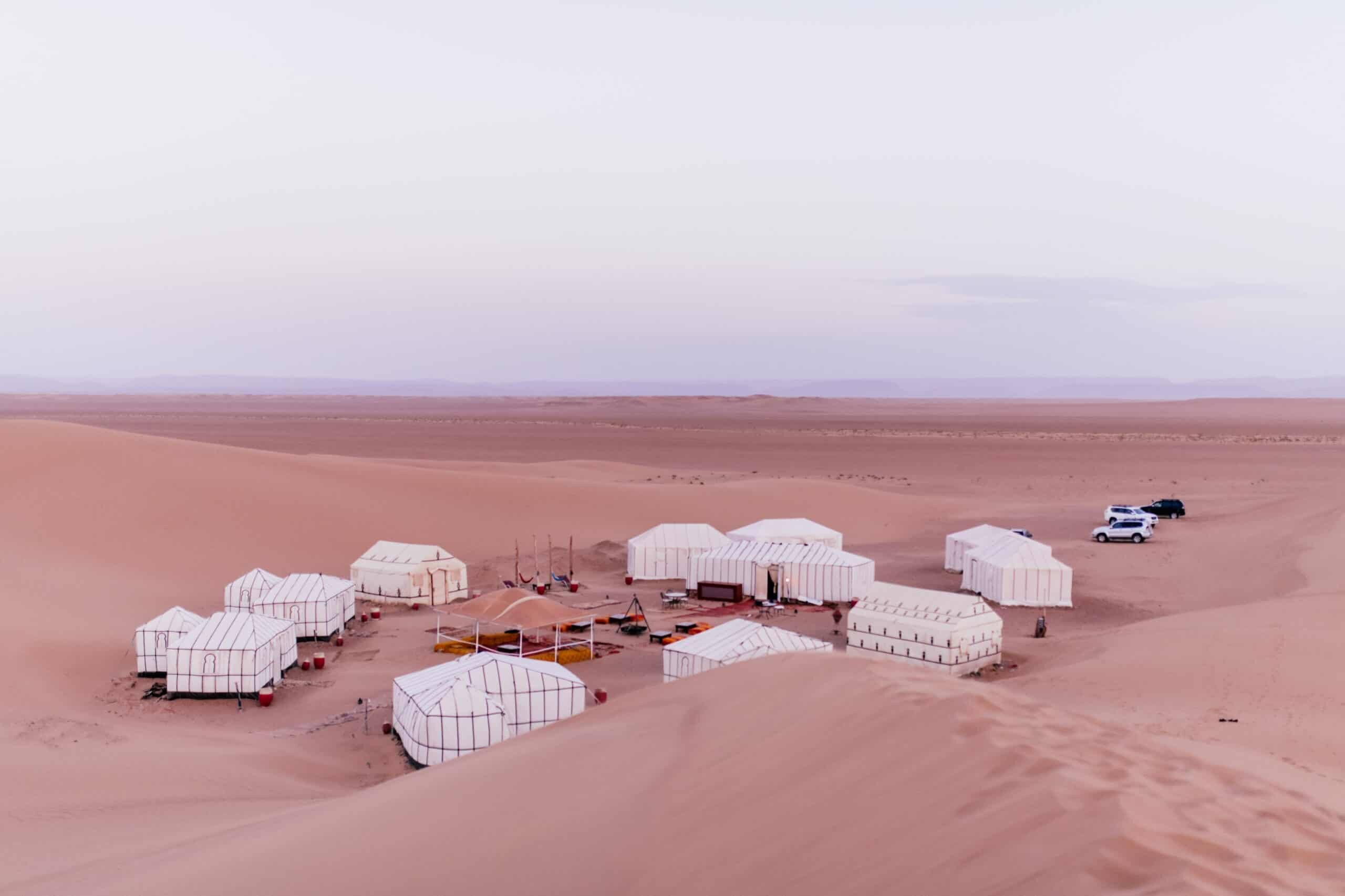 Has there been a particular moment in your blogging career that made you pinch yourself and feel proud of what you've achieved?
Hosting my first ever blogging retreats in Bali in 2017! After several months of planning and preparation and creating a course curriculum unique for the retreats I was so excited to welcome two groups of amazing women to two sold out retreats!
I was so proud that I had taken an idea and turned into something truly special that connected women from all over the world.
Hosting retreats is my number one favourite thing to do, it can be stressful and tiring with months of preparation to make sure everything is absolutely perfect but it is so rewarding! I am looking forward to being able to host more in the future.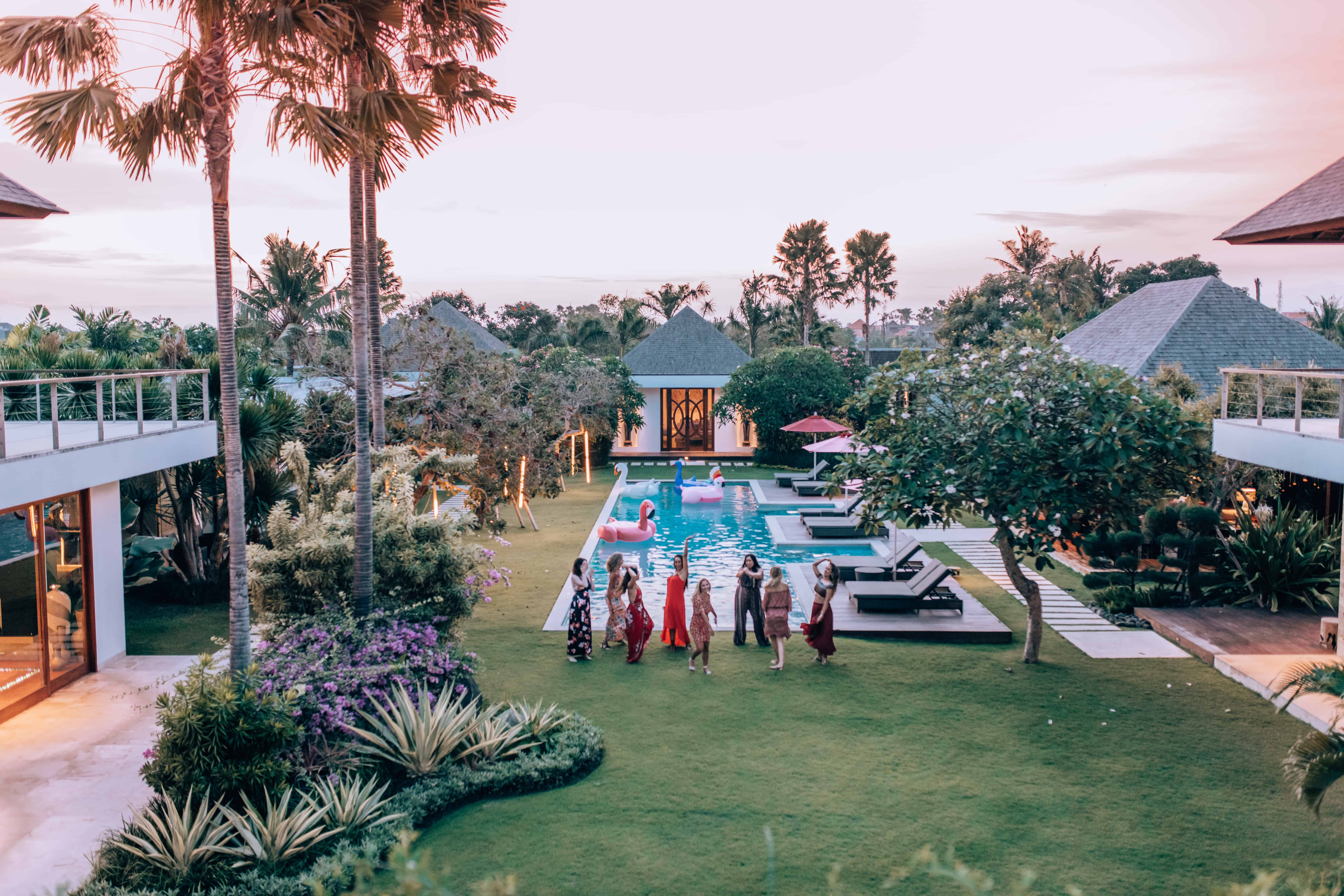 Lastly, if you could go back to blogger Becky in 2017 what would you tell her?
Create a more intentional content strategy and niche down! I didn't really think strategically when I was starting out, partly because it was a hobby and secondly because I was new to blogging.
But now I recognise the importance of thinking intentionally about every blog post that you write, what is the purpose of this article? how can it be monetised? what product does it support? how will it attract and serve my ideal reader and customer?
These are all questions to ask yourself whenever you are writing or creating content for your blog and social media channels!
---
If you've been thinking of developing your own blog, Becky is opening registrations to her signature 'Blog Elevation Program' soon. Take a peek at the inclusions here and I can guarantee any blogger or website publisher will be hit by a flutter of knowledge light bulbs in every module and lesson!
*Please note the links shared are affiliate links – I only use affiliate links when I completely support and believe in a product 🙂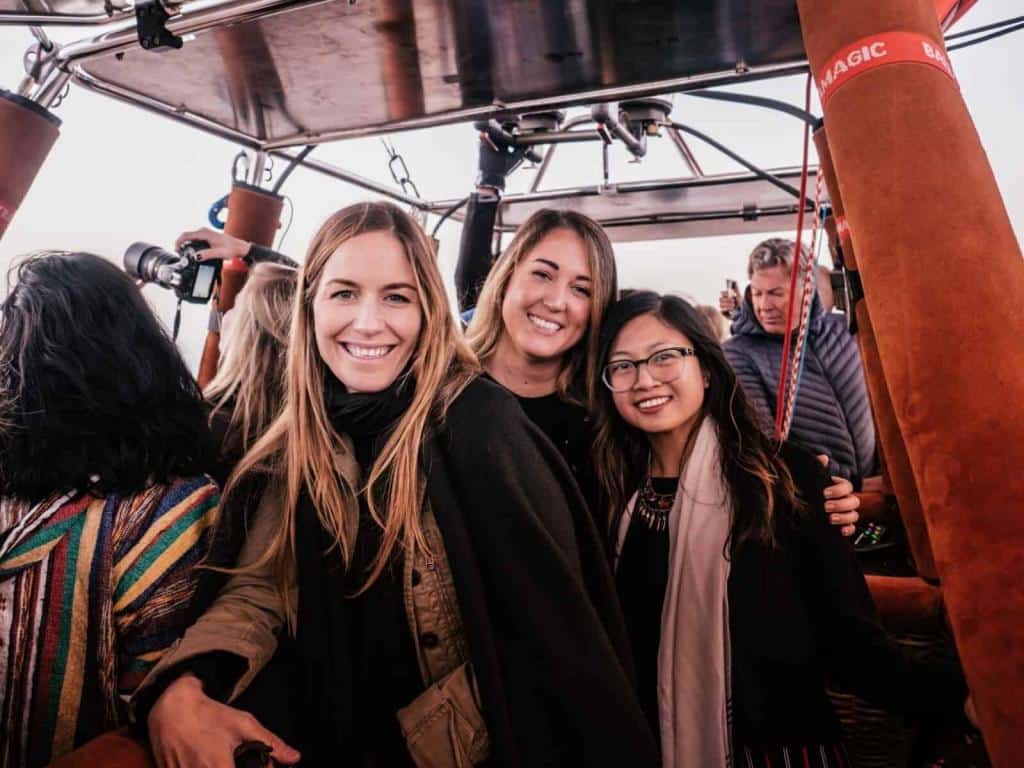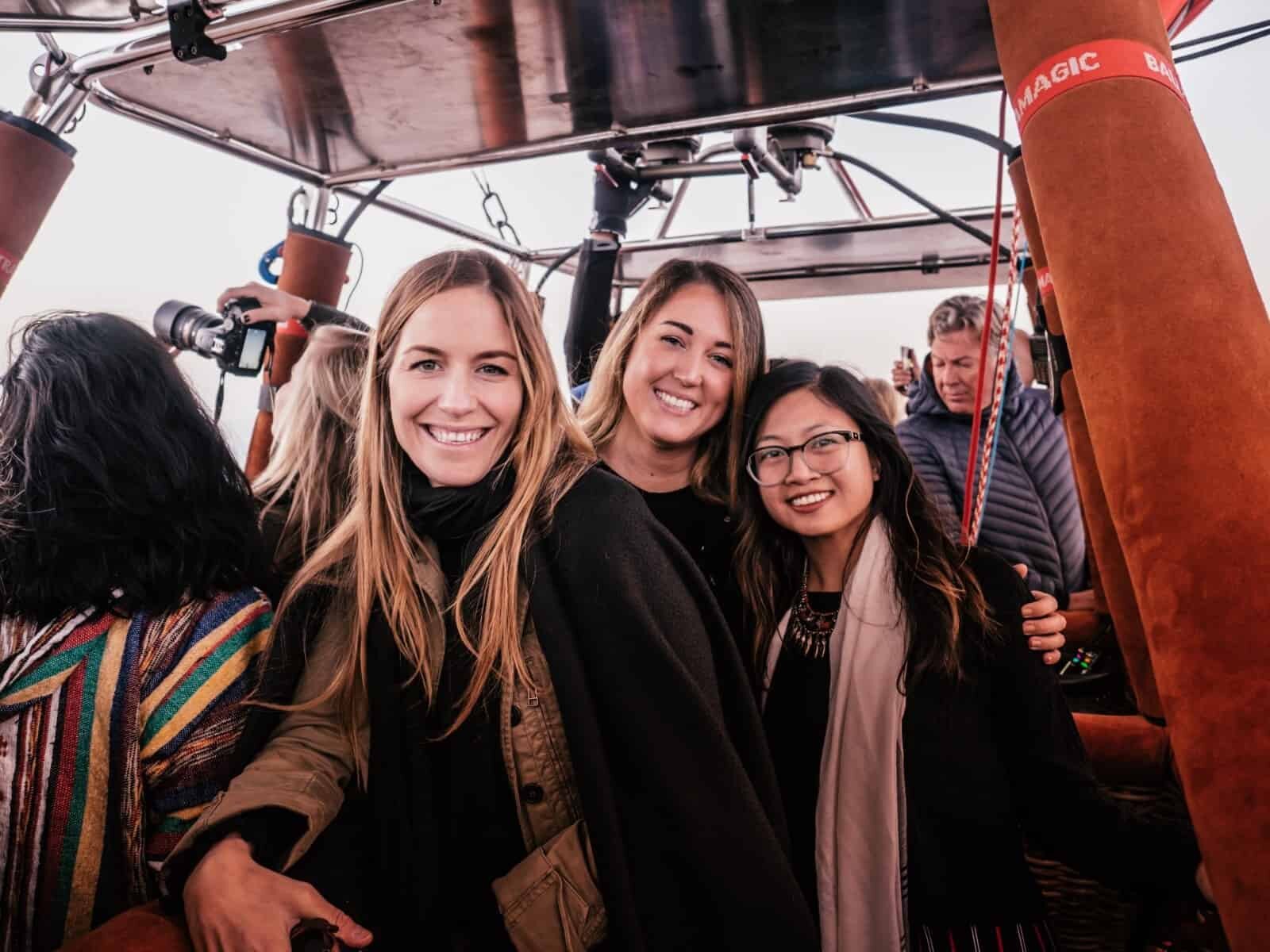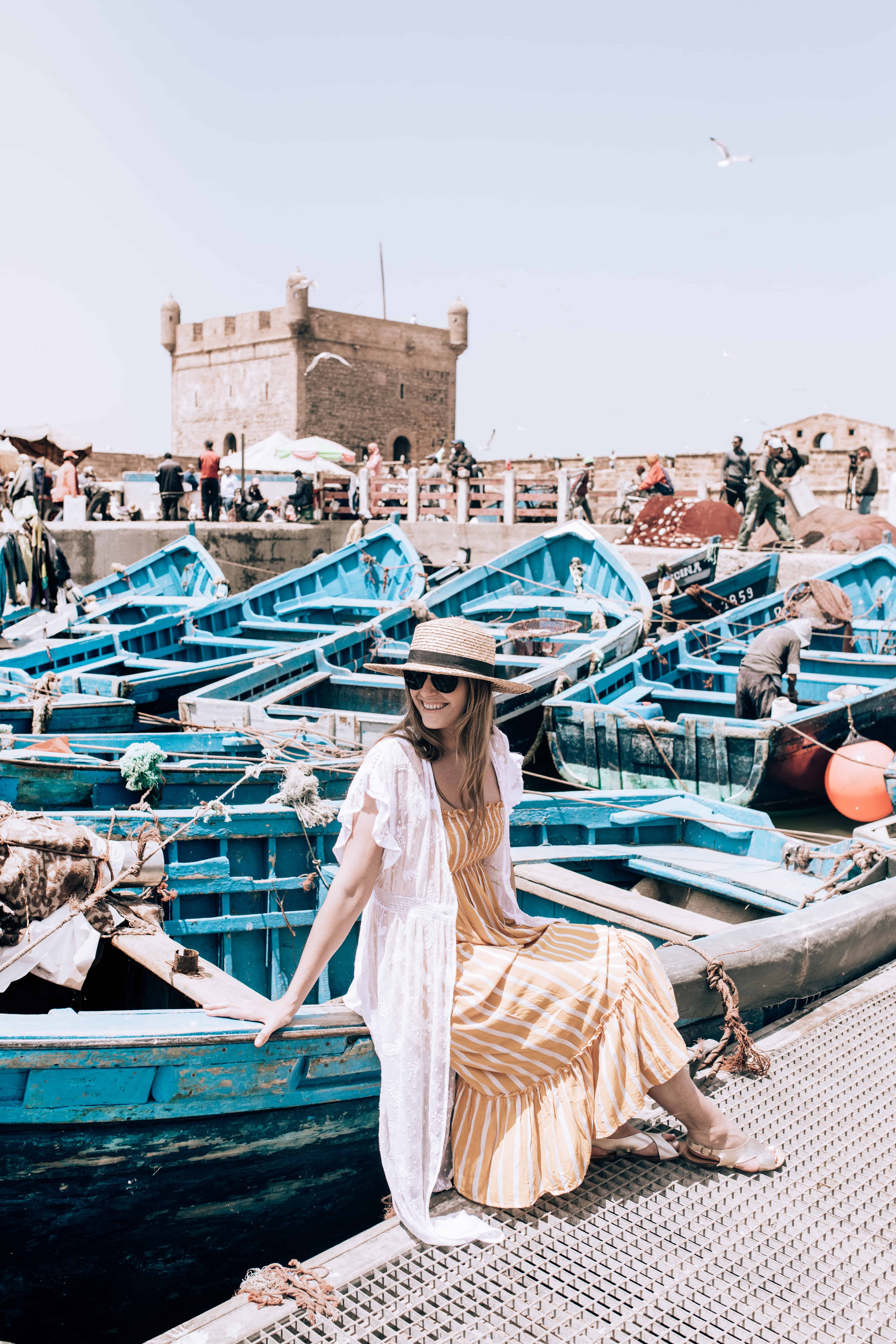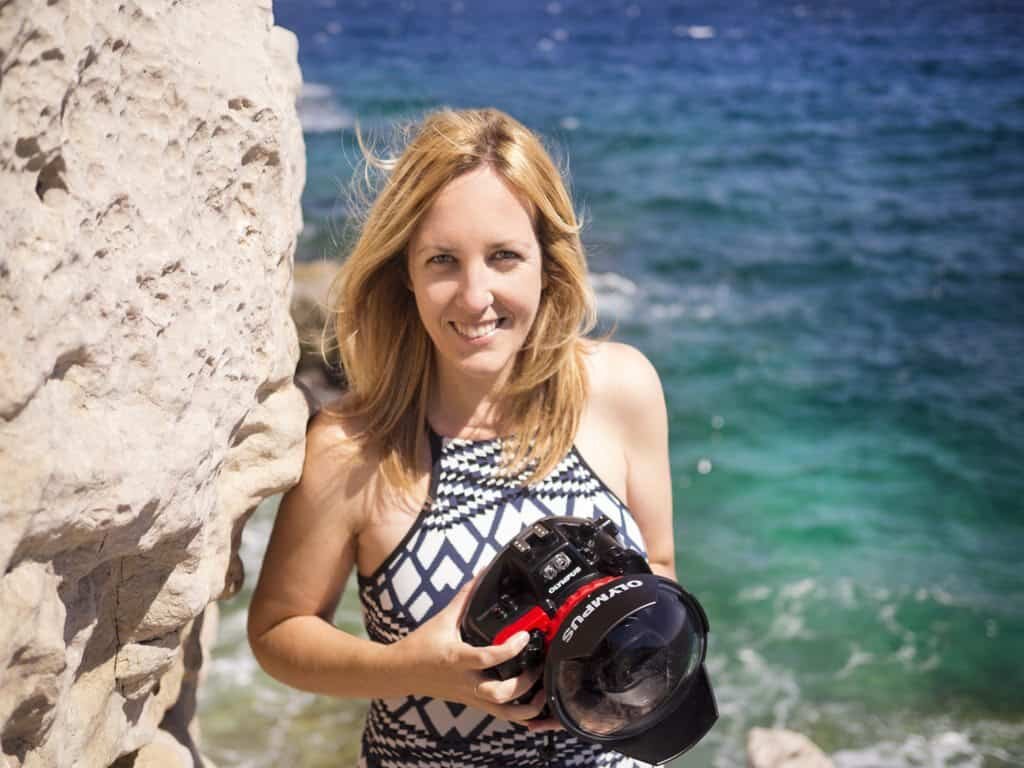 Hello! I'm the founder and photographer behind The Wandering Lens.
With 17+yrs experience as a professional travel and landscape photographer, all advice found on this site is from my personal experience on the road. I hope it's useful for your own travels and would love to hear in the comments about your trips and experiences around the world.