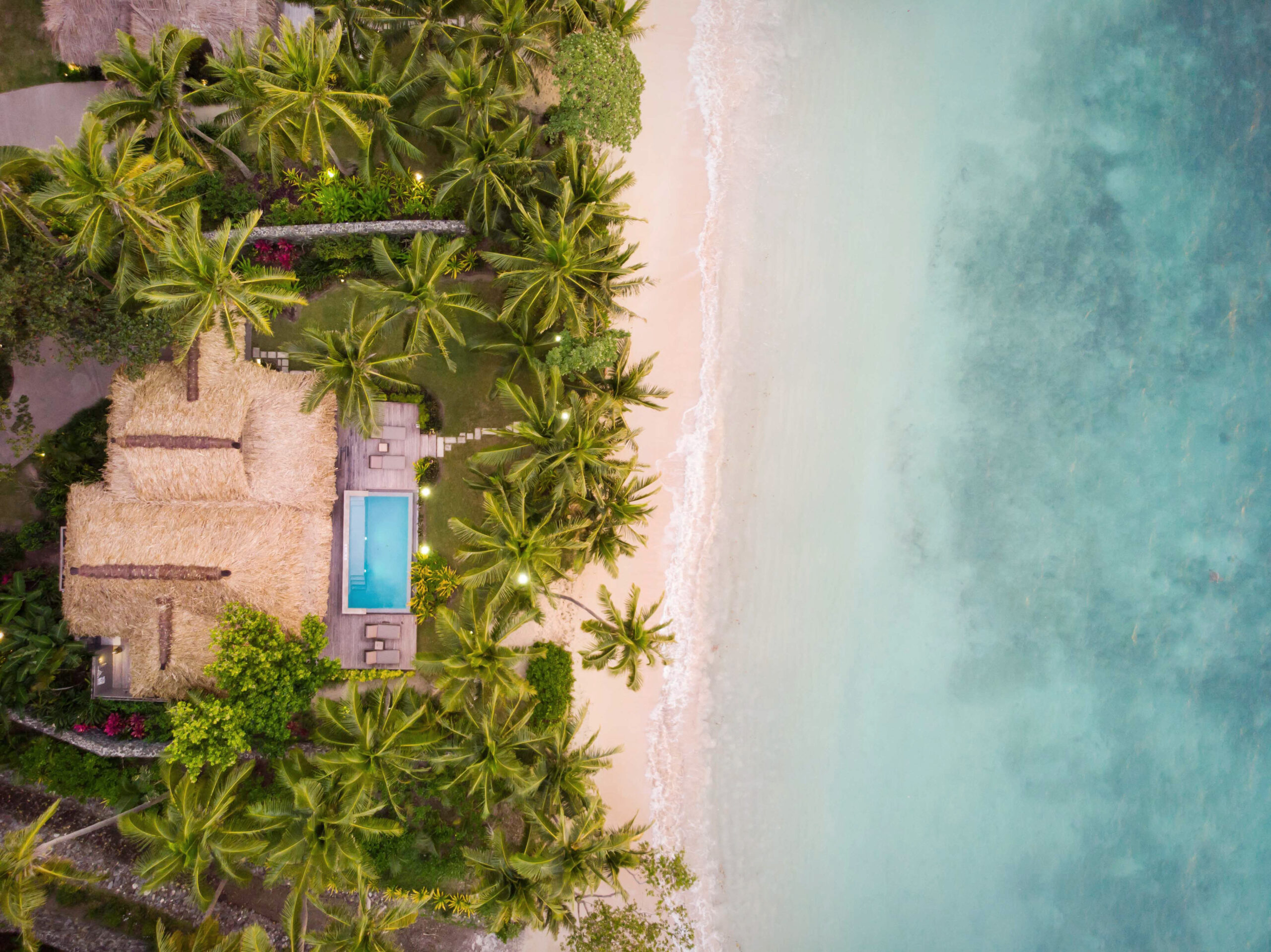 Your Free 3-part Course to a Career in Travel Photography
Travel photography careers can feel like an illusive dream. People rarely talk about how to succeed in the industry, or if they offer any advice, it's a few simple tips of generic information.
Things like, share your work regularly, take a lot of photos to improve, and find a niche. Helpful, but not informative or actionable advice.
There is so much more depth and diversity within the industry that exists beyond what we see on social media.
Working as a travel photographer could mean you're photographing a luxury resort one week, then hiking through a remote desert, documenting elephant herds the next.
It's fascinating, rewarding, creatively thrilling and your career can be carved to suit your lifestyle and interests. My own career has now spanned over 17 years and I've travelled with my camera to the icefjords of Greenland, deserts of South America, wilderness of Africa, and all the beautifully historic cities of Europe. I've worked with hotel brands in producing marketing imagery, am an ambassador for OM SYSTEM, sell landscape prints and publish freelance writing and photography in travel magazines, and here on The Wandering Lens. You can see more in my portfolio here, just so you know who you're learning from.
How to Register for the Free Email Course –
For privacy reasons, I'm unable to add anyone directly. You'll need to sign up via this link, which will simply redirect to The Wandering Lens mailing system and ask for your name and email address.
That way, the emails will be delivered to your chosen inbox, and will begin immediately with the first email. If you're having any troubles signing up, you can email me directly via hello@thewanderinglens.com however I cannot register your details for you.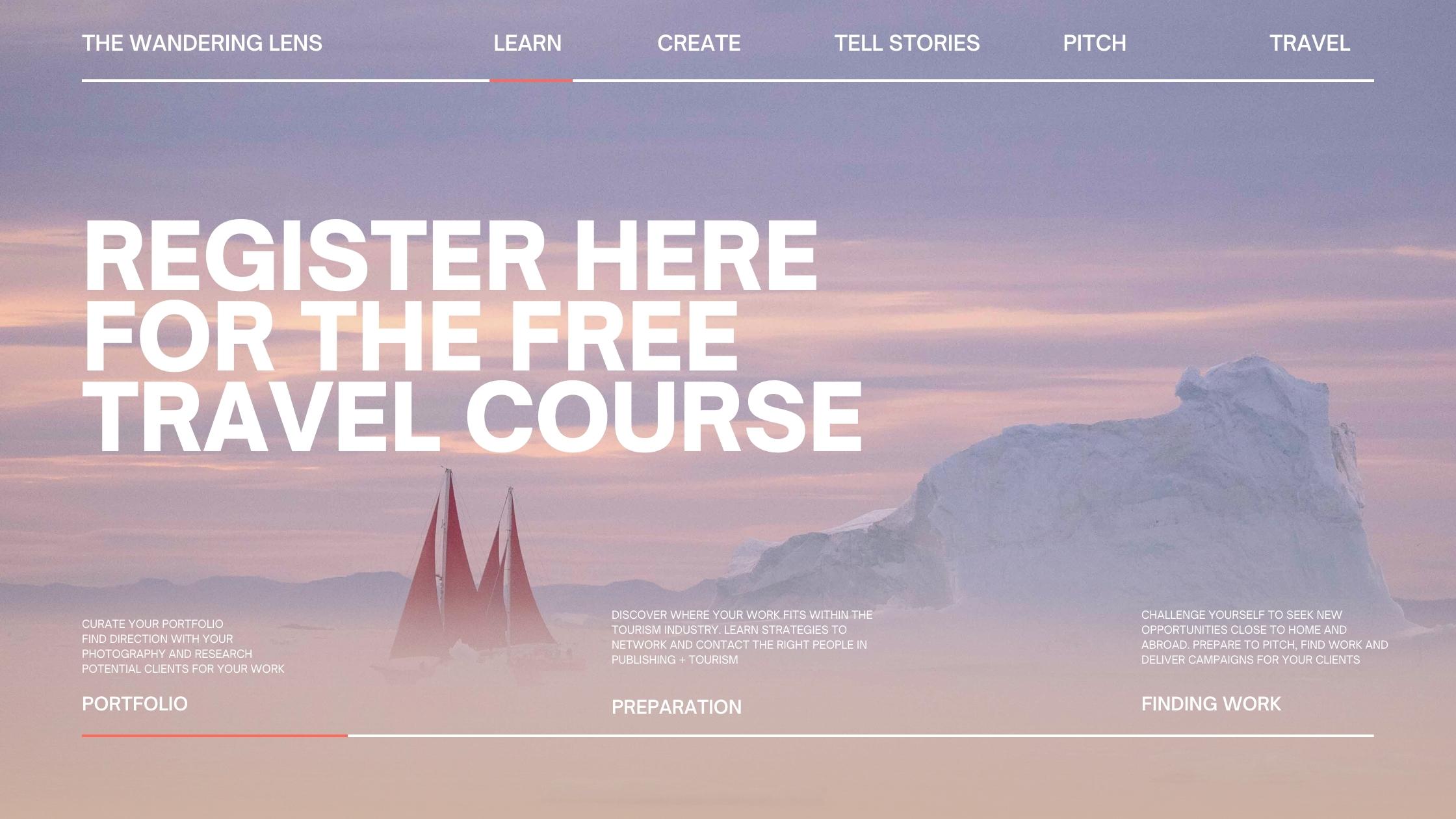 Throughout the emails of this mini course, I'll be sharing insights, creative challenges and photography tips you can put into action to start working towards becoming a travel photographer or improving your travel photos. It's a short and sweet peek at the world of travel photography, leading The Freelance Travel Photographer Course where we step it up a notch, dive much deeper and work towards your goals, freelance career and potential as a photographer.
Working as a travel photographer doesn't have to be an all or nothing thing. You don't have to travel the world full-time, be popular on social media or have endless funds to be successful. It's possible to blend travel photography into your current lifestyle, start small and build a profile locally before expanding to international clients. With freelance work comes flexibility, create a lifestyle that suits; travel on weekends, a few times each year, or make that leap and move abroad. If you've got a trip planned in the near future, use it photograph images for your portfolio and create the kind of content you want to be hired for.
Some helpful resources on The Wandering Lens –
The Art of Telling Stories with Photographs
The Travel Photographer Lifestyle + How to Get Started
Photography Tips + Creative Advice Archives (lots of articles + guides to improve your photography)
8 Learning Styles and How to Find What Suits Your Photography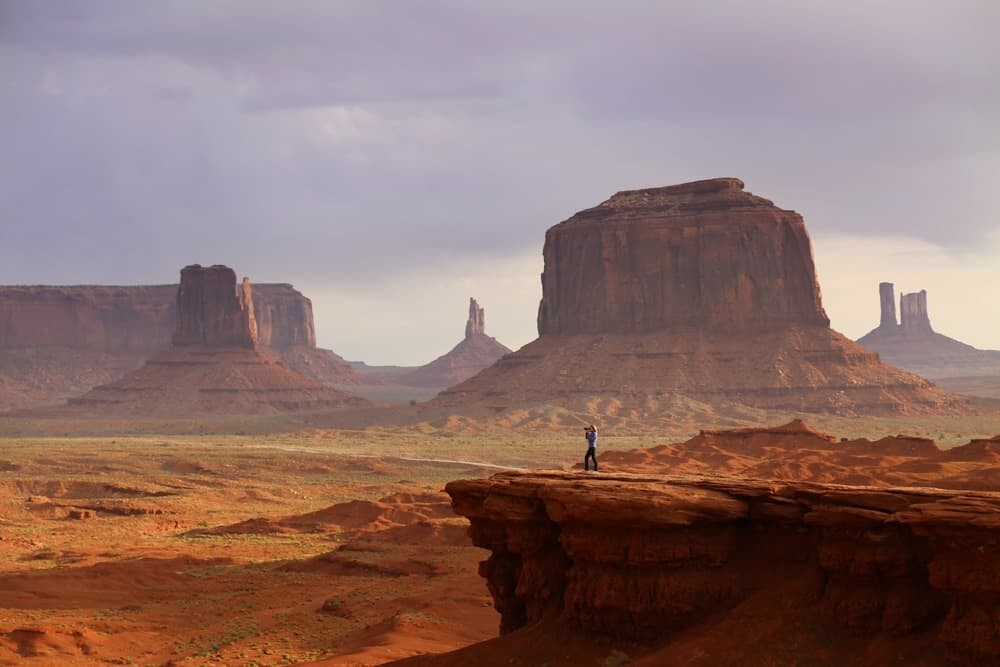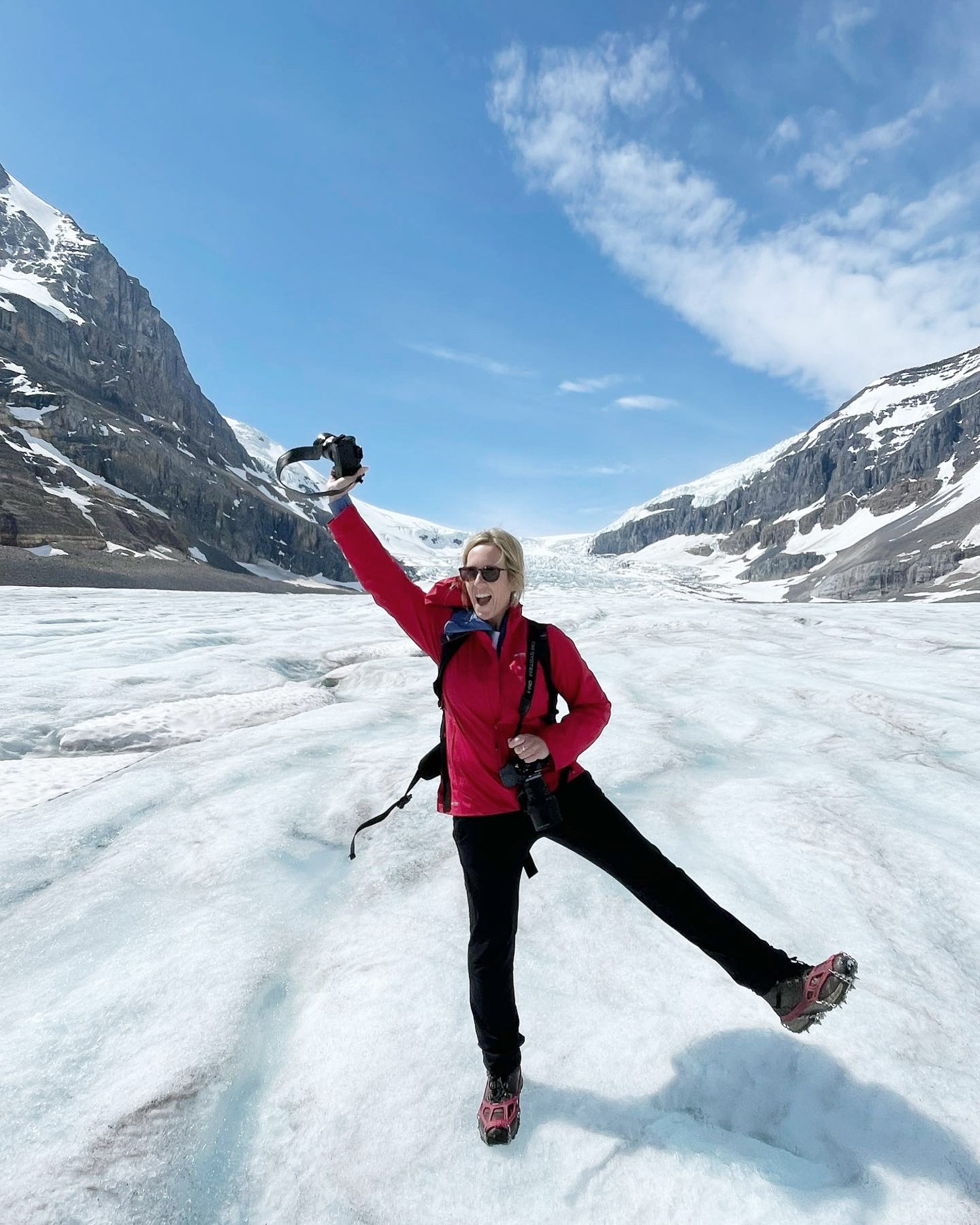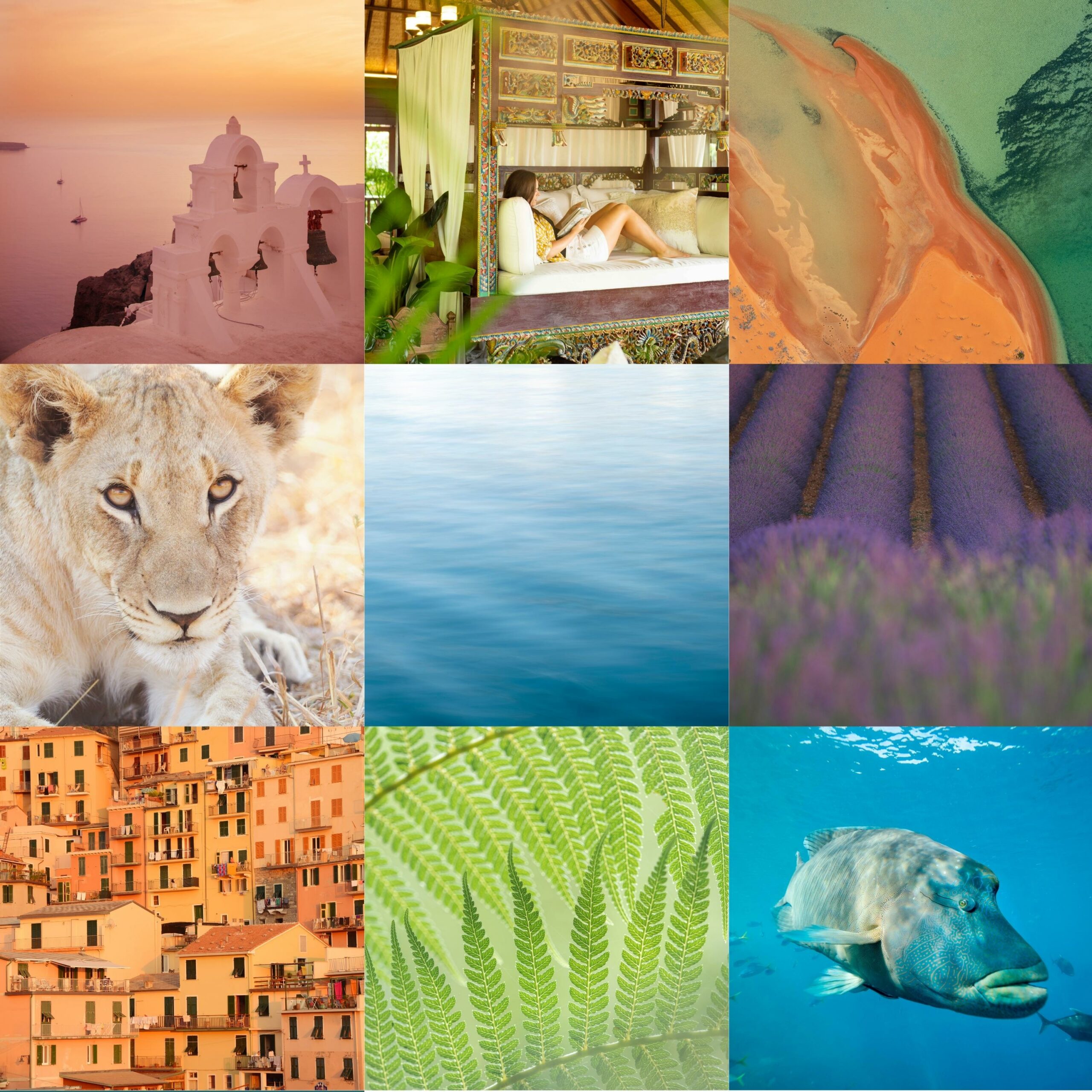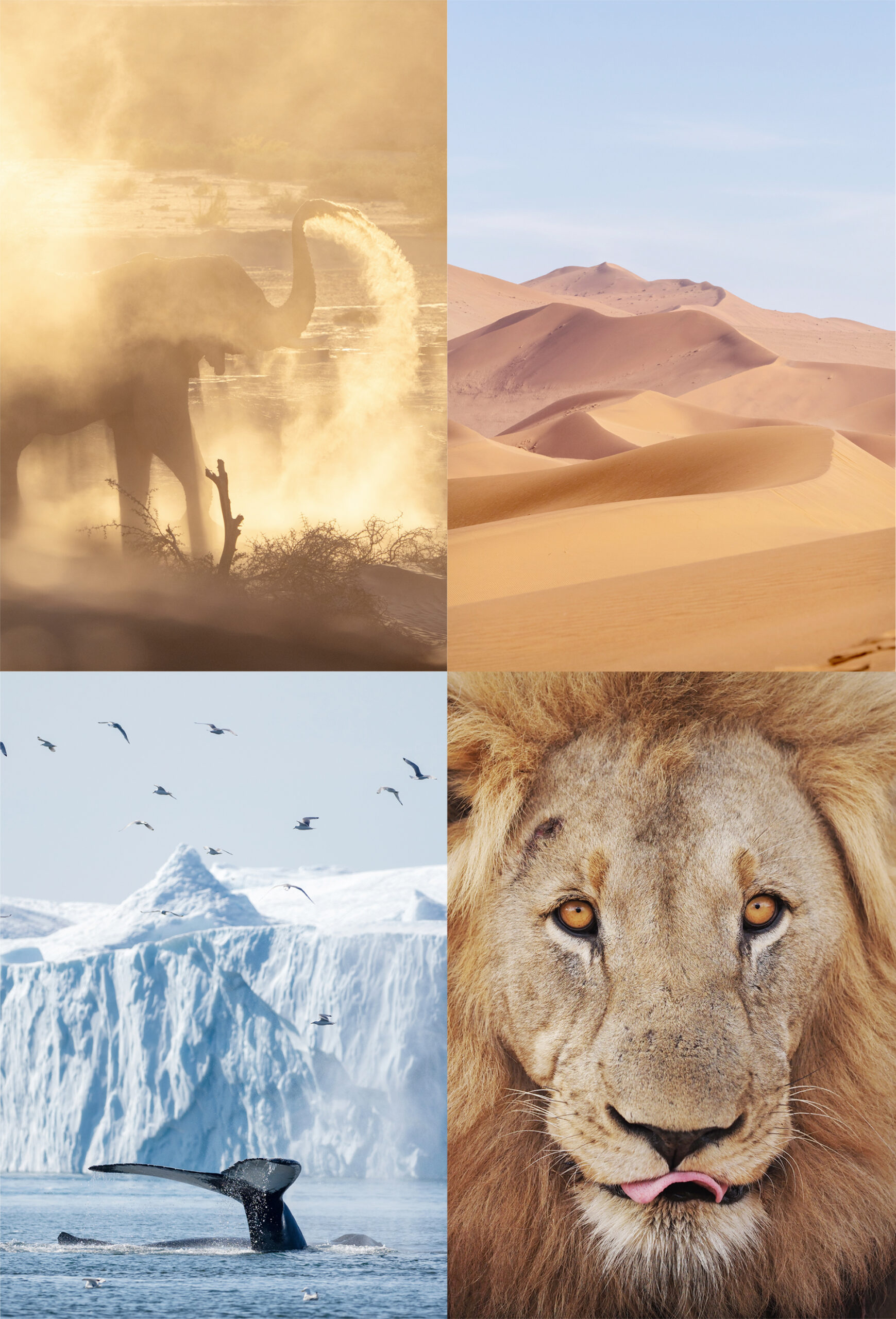 Travel and landscape photographer from Australia who is far more comfortable in a pair of flippers than heels! Having worked for publications such as Lonely Planet, Wanderlust and the Sunday Times, Lisa founded The Wandering Lens to share destination guides to the worlds most photogenic places and outdoor experiences.