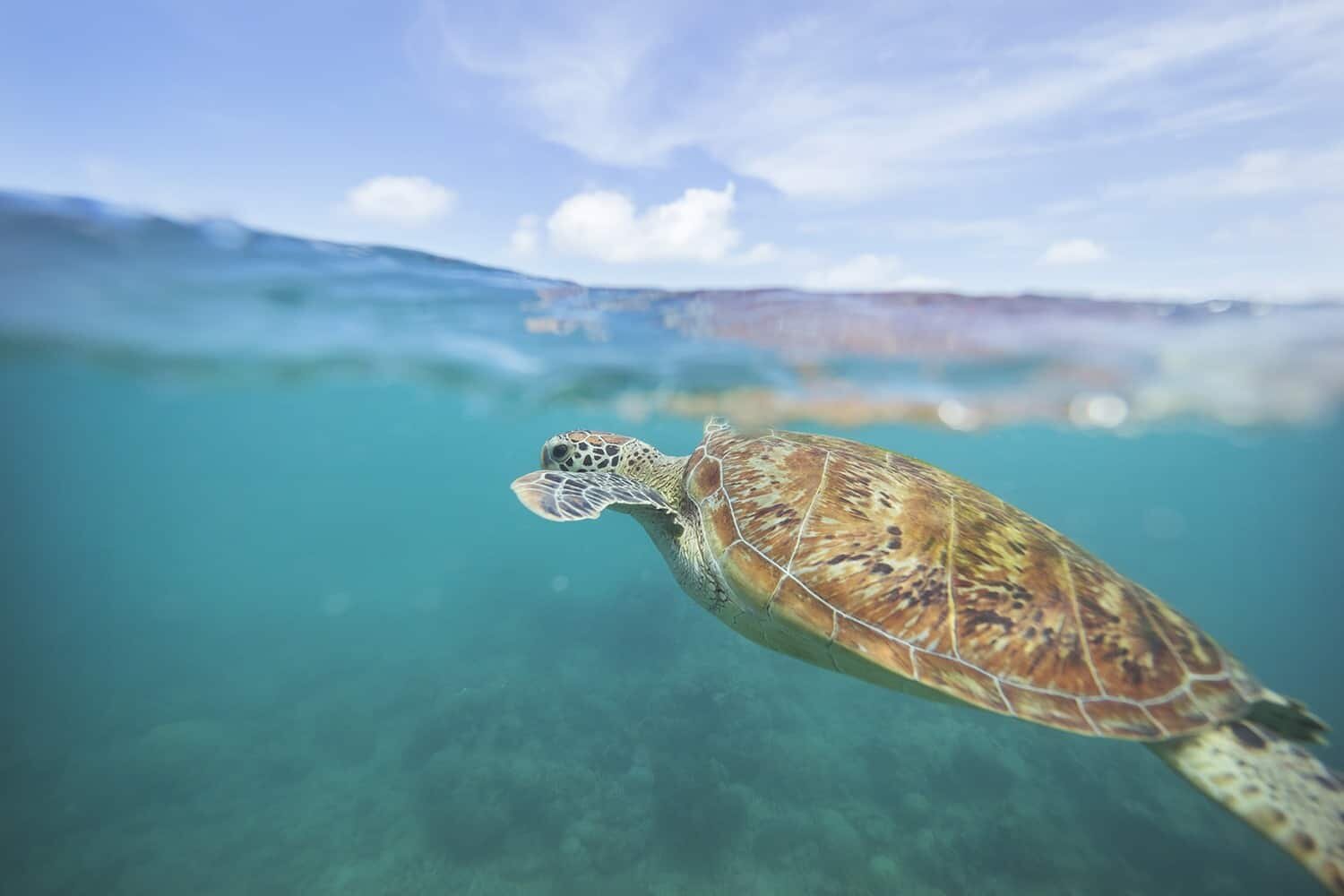 If you've been a long-time reader of The Wandering Lens you will have seen me mention many times how much I love incorporating the element of water into my work.
Photographing water, being in the water, on the water, watching water, inspired by the movement water, I just can't get enough and have hard drives filled with so many watery images. How many times can you say water in a sentence?
There have been times in my career that I only focused on underwater imagery of both bridal portraits and split-level landscape photographs. After living on Hayman Island for six years, surrounded by water and the beautiful Great Barrier Reef I became so intrigued by the creative possibilities it provided and took that curiosity with me when I moved to France.
I photographed the coastline of the Mediterranean, capturing the colourful villages and rugged coastlines. There were even plans to do an underwater photoshoot with ballet dancers from Monaco beneath the stunning cliff top Musée Océanographique but I panicked at the last moment and thought I wasn't good enough. Something I'll forever wish I went through with as I can see those images so clearly…one day maybe.
Anyway, back to today, I wanted to share a few images featuring water with you and a little story behind the lens of each…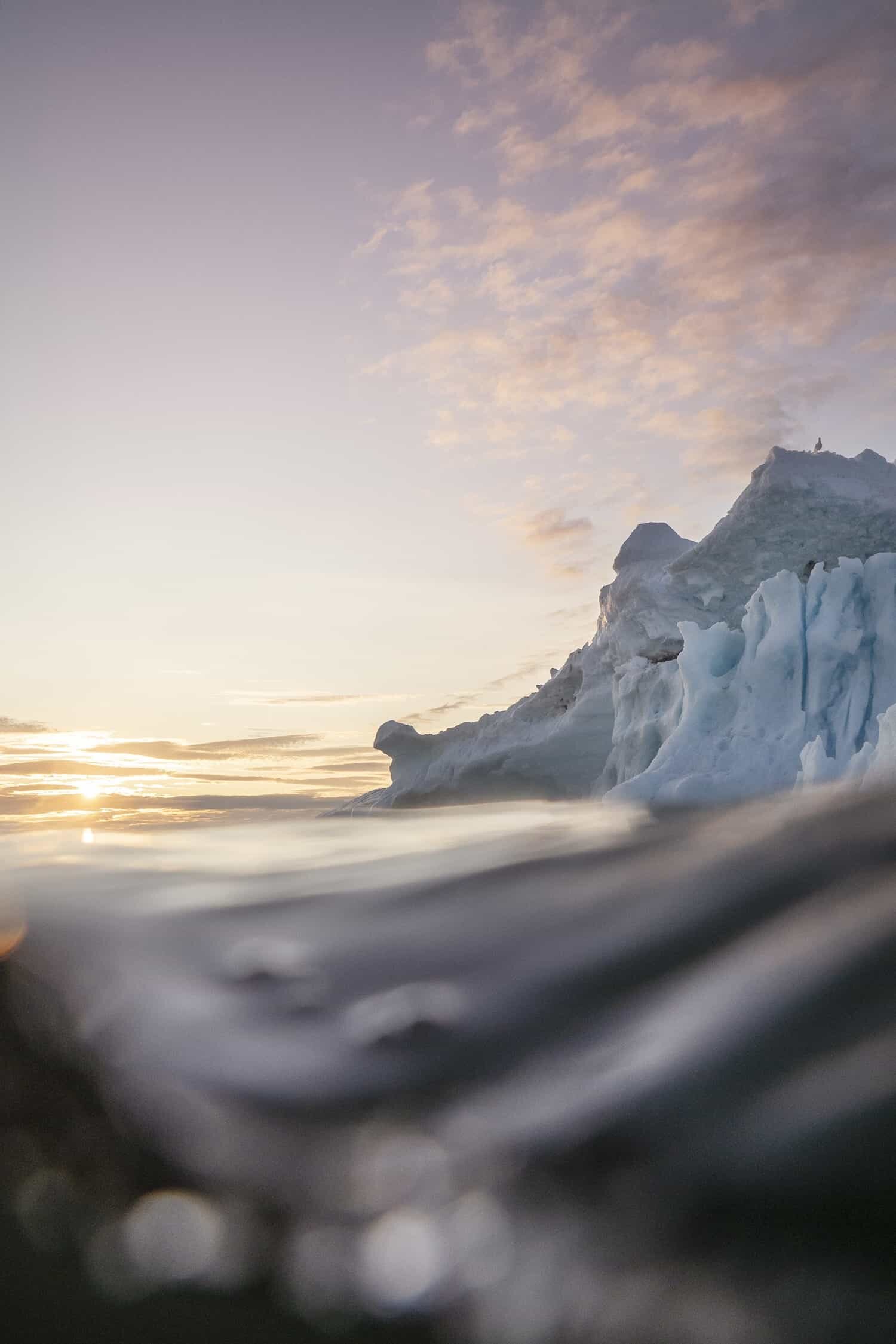 Image 01 – Midnight Dips
While spending time in Ilulissat in the summer of 2019 (which feels like yesterday!), I spent time with the lovely team at World of Greenland photographing their activities and experiences amongst the icebergs.
For three evenings in a row around midnight I jumped into the small tinny that acted as a support boat for the sea kayaking adventure toward the Ilulissat Icefjord. The aim for the boat was to stay close to the kayakers but not so close that it took away from their peaceful paddling under the midnight sun. While we cruised slowly along, I had numerous chances to dunk my underwater housing over the side.
Normally this is something I'd do off the side of any boat without hesitation but in Greenland the water temperature was freezing. Not only this, but there were whales all around us and I had completely got it set in my mind that the moment I put the housing over the edge a whale, halibut, seal or narwhal would come and grab my hand.
Spoiler, they didn't and eventually I got comfortable dunking the camera into the chilly sea, snapping a few quick shots then lifting it back out before my hand was too numb to continue holding it. It felt risky, inspiring and so damn crazy!
This is one image that I took and while it's not what I was trying to capture, I love the seagull sitting on top of the iceberg no doubt wondering what on earth was going on…or he was waiting for that halibut to appear too!
Captured with the Olympus E-M1 MKII + 7-14mm f2.8 lens inside the PT-EP14 Underwater Housing.
---
Image 02 – Beneath the Surface
Back home in Australia, the beach is my happy place. It's where I sit and watch the waves while dreaming up business ideas, shoot plans or just enjoy a morning coffee and time in the sun. This summer I took my underwater housing in with me a few times, not with any set photos in mind, just to bob alongside me while I adjusted the settings and tried a few techniques.
During one swim I decided to put the focal length at 14mm, the aperture at f2.8 and hovered just below the surface to try and capture the bubbles and movement of each passing wave.
While a few waves knocked me around and resulted in a whole lot of wish wash, there were a couple of keepers that captured the beautiful ocean tones and patterns.
Captured with the Olympus E-M1 MKII + 7-14mm f2.8 lens inside the PT-EP14 Underwater Housing.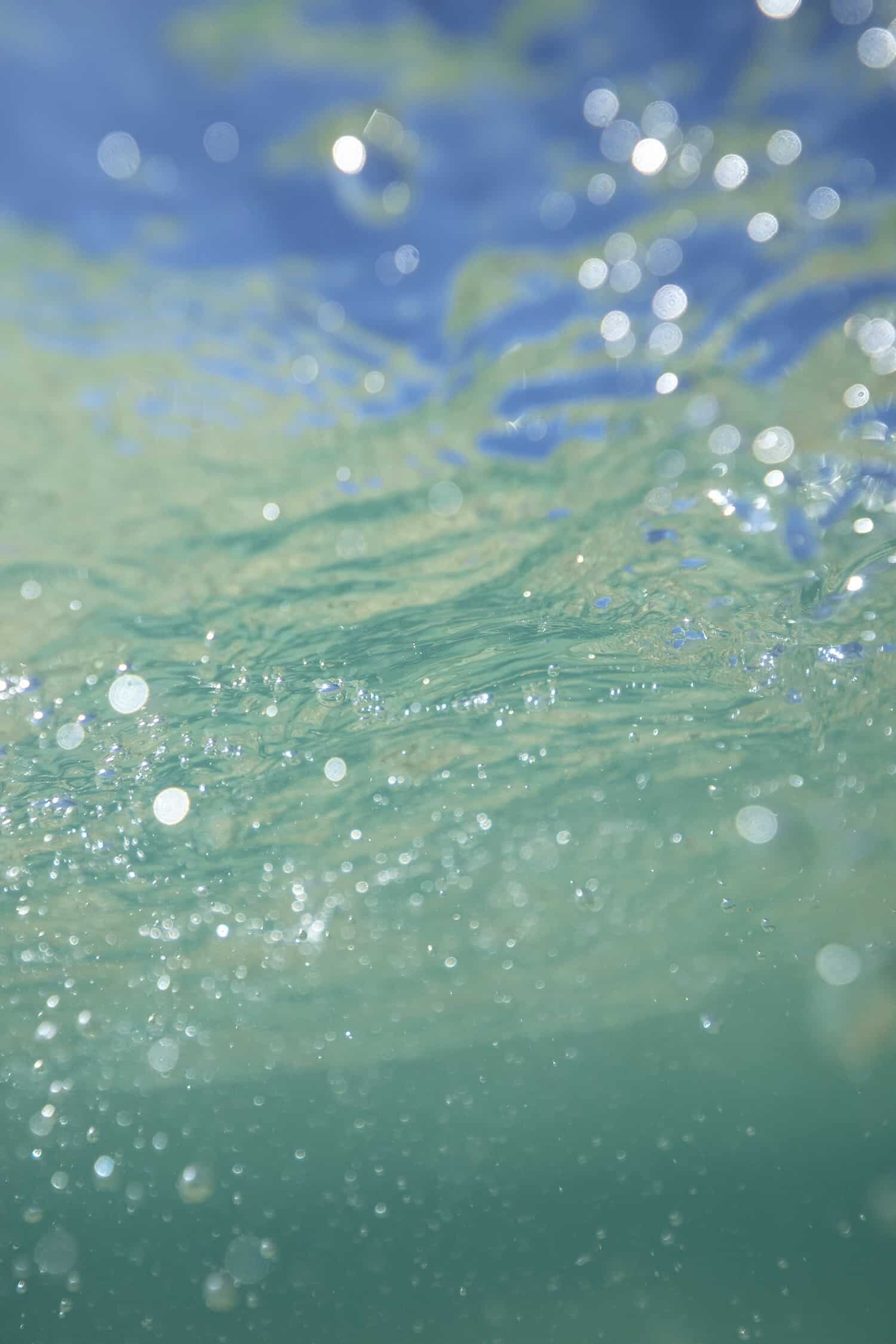 ---
Image 03 – Morning Light
Sunrise and I rarely get along. I've always been more of a night owl despite absolutely loving calm mornings by the sea to start my day.
In order to get out of a creative funk upon returning from Greenland early due to the pandemic, I ventured down to the beach with my camera to see what I could create. One morning in particular was just so beautifully inspiring.
The sun felt like it took it's time rising which allowed me plenty of time to play with various settings and see what results could be achieved. Lying in the sand, getting in the water, everything was fine but then I switched to creating pans.
Once I started I couldn't stop and spend the next 30 minutes while the light changed from pastel pinks to a golden glow, spinning from left to right to capture the movement of waves rolling onto the shore.
You can read more about ICM Photography in my quick guide here but it's one creative technique I find always gets me back on track. It's like my reset button that brushes out all the doubts, negatives and gets that creative process flowing again.
Captured with the Olympus E-M1 MKIII + 40-150mm f/2.8 pro lens | f/18 |1/25 sec | ISO 100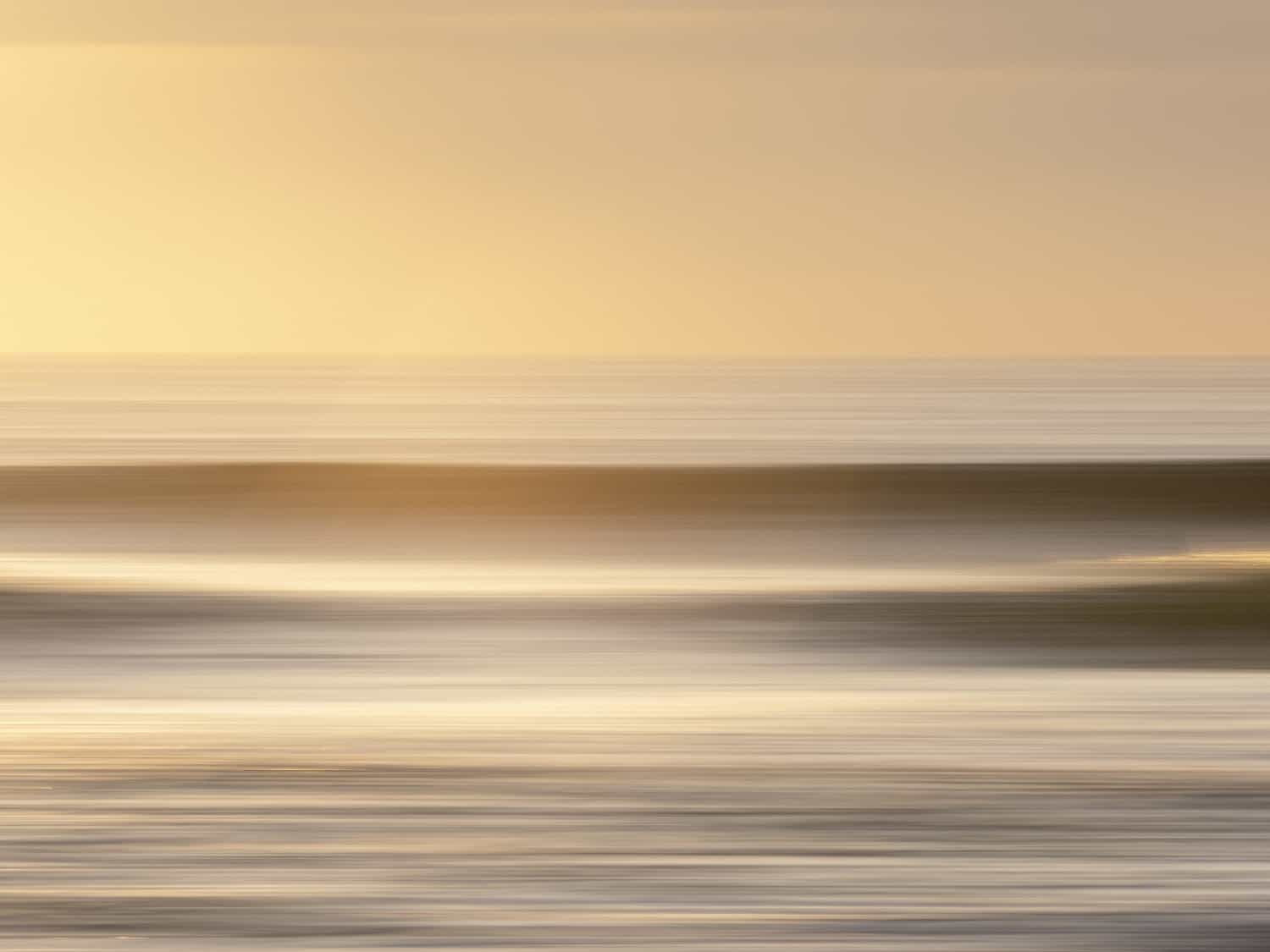 Keen to keep reading? Take a peek at these related articles…
Setting the Scene: Underwater Photography Tips
Photographing Split-Level Landscape Photos
Beneath the Surface – Underwater Portrait Photography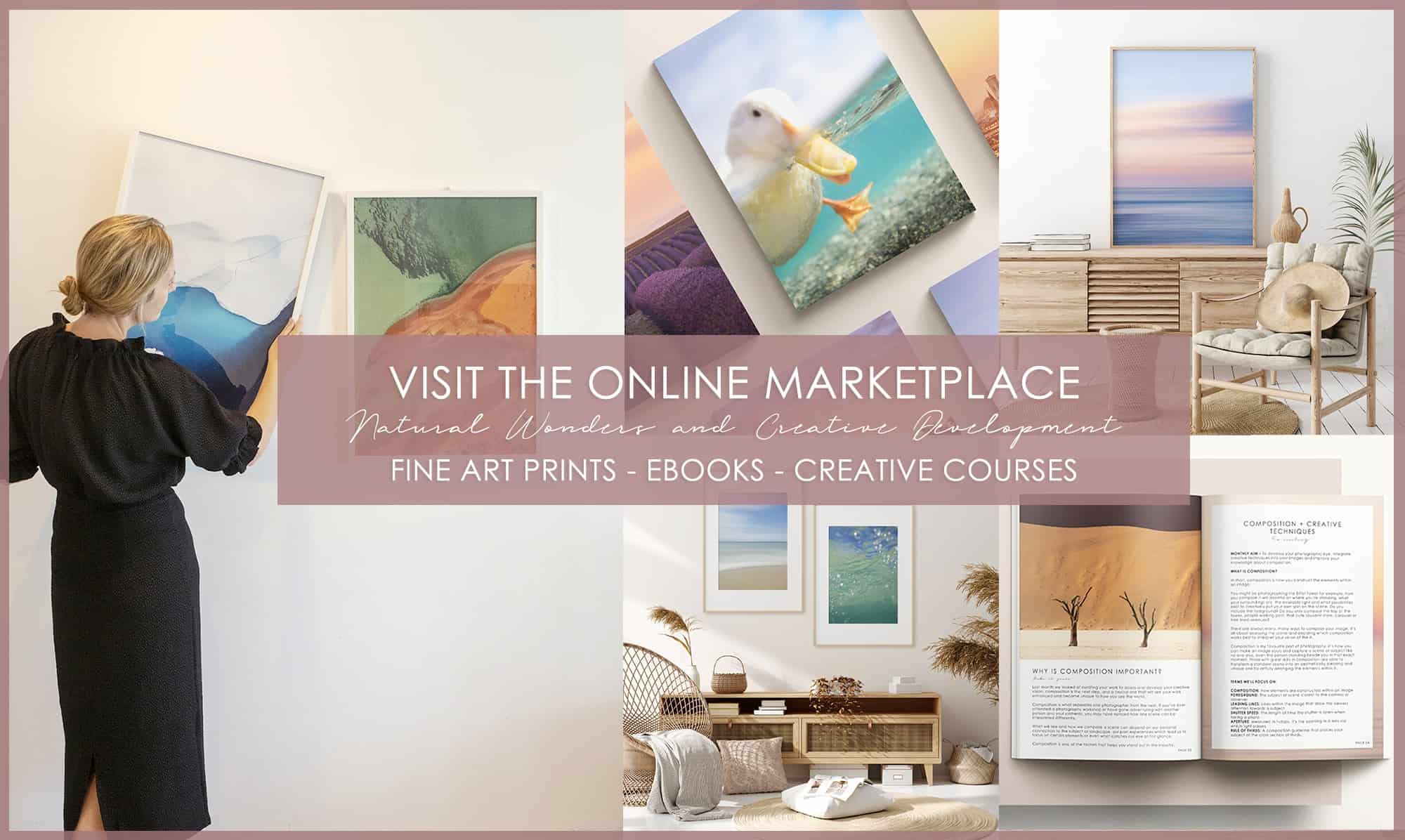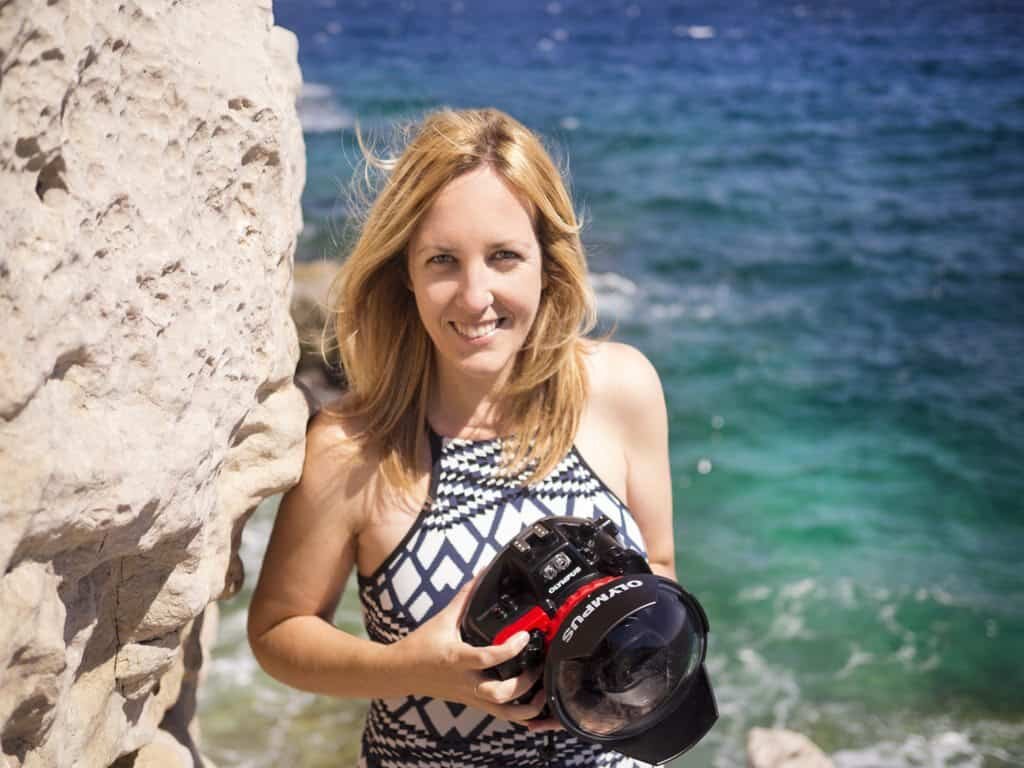 Hello! I'm the founder and photographer behind The Wandering Lens.
With 17+yrs experience as a professional travel and landscape photographer, all advice found on this site is from my personal experience on the road. I hope it's useful for your own travels and would love to hear in the comments about your trips and experiences around the world.