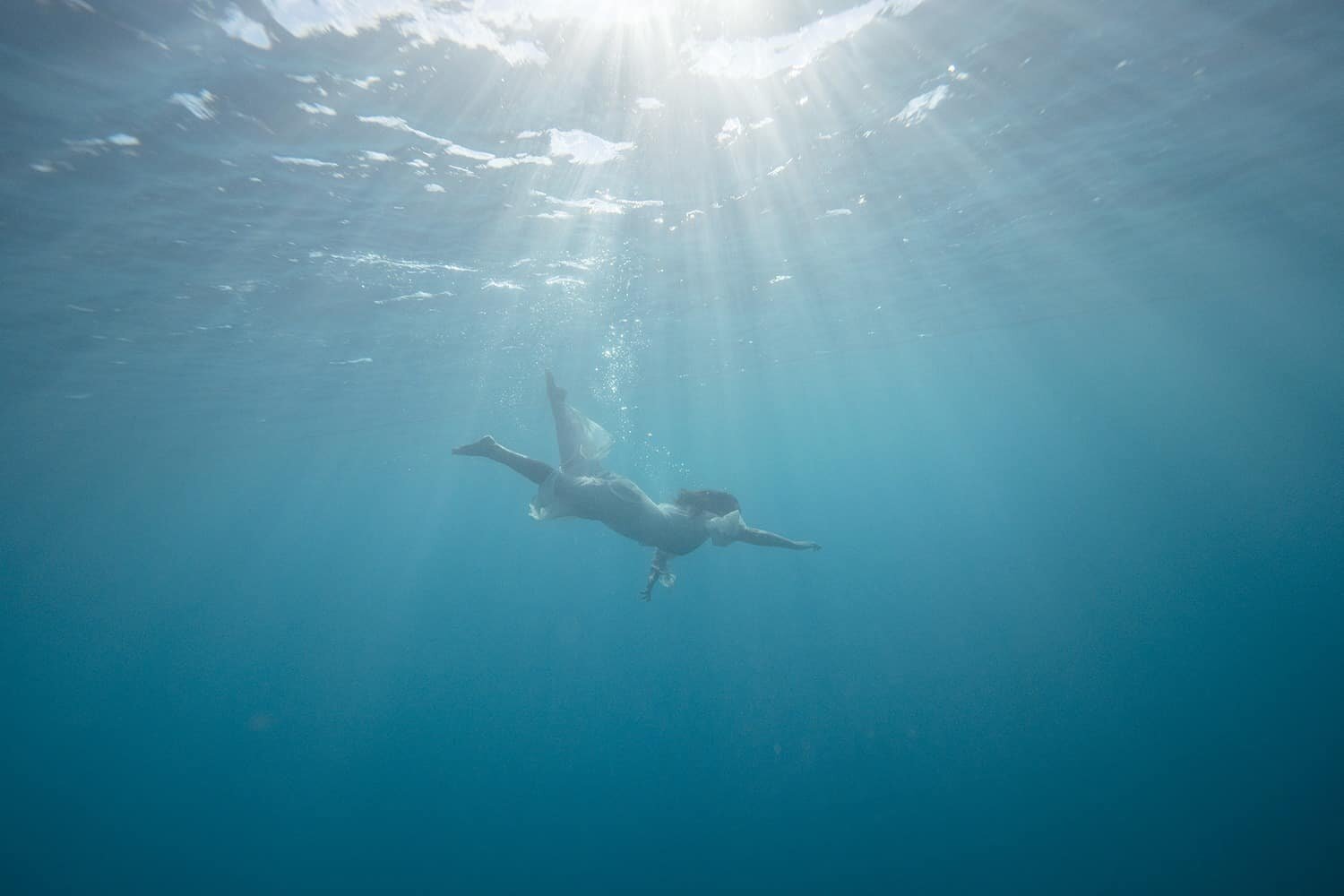 The underwater world is like a blue watery canvas ready and waiting for your creative ideas.
Of course there's marine life and natural formations like rocks and coral to photograph but adding your own subject to a scene brings a new life to working with water, one that can push your creative boundaries and inspire a new approach to photography.
Back in 2009 I introduced the concept of 'Water and the Wedding Dress' to my clients who were interested in jumping in the ocean the day after their wedding. It was one of the best things I did not only for my business but my creativity because it gave me a new outlet to try ideas and to challenge myself with an uncontrollable element like the sea. The idea saw me photograph brides on the Great Barrier Reef, in Thailand, the Cook Islands and the Mediterranean Sea and then led developing The World from The Water focusing on split-level landscape photographs. Sorry for the trip down memory lane…I just love thinking about all those underwater photoshoots where we came out looking like out of breath sea monsters but underwater, everything was serene and picture perfect!
When photographing in the water you can plan for ideal conditions but sometimes, waves will have other ideas and you'll end up shooting in currents, unfavourable clarity or you might simply just not be swimming great that day. This however forms part of my obsession with underwater photography, you never know what will happen once you jump in the water, which is exciting, motivating and a constant creative challenge.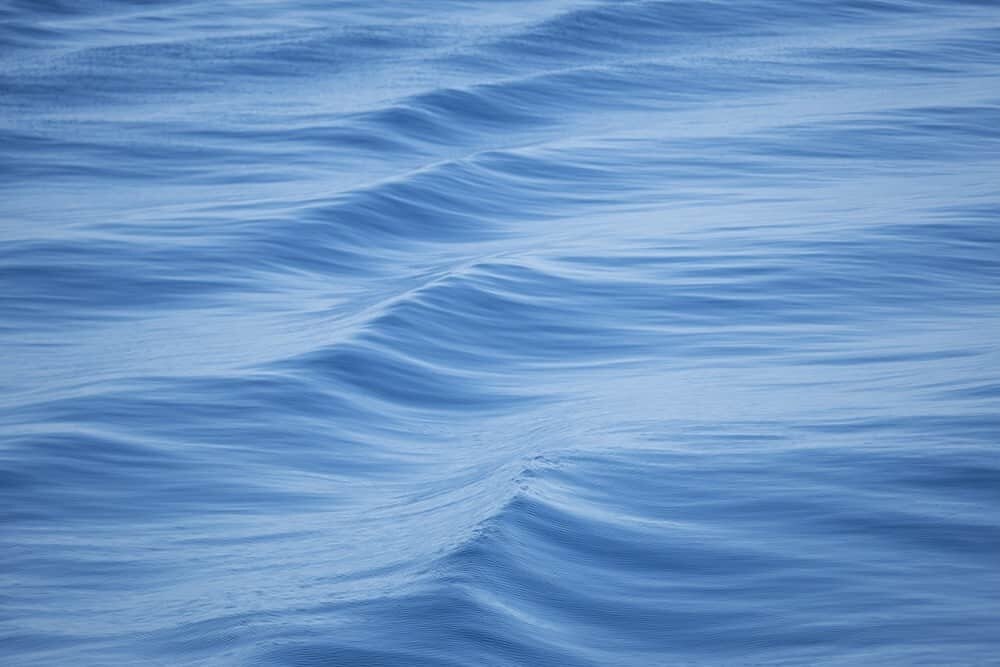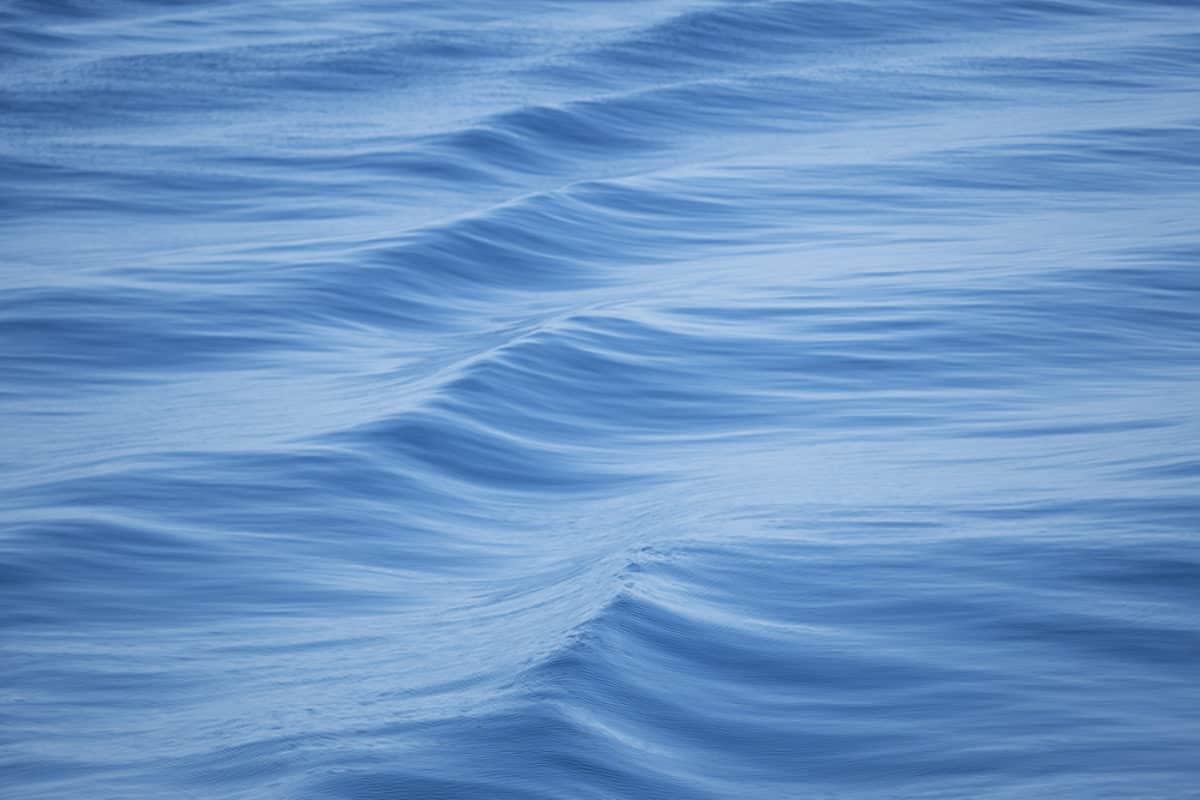 Underwater Portrait on the Great Barrier Reef
I recently revisited the concept of underwater wedding photography but this time with my sister in a beautiful ivory dress at Hardy Reef in the Whitsundays. Not necessarily focusing on the images being wedding portraits, instead just a girl in a dress dancing in the clear waters of the Great Barrier Reef.
The moment we got in the water and I saw that dress flowing my mind went right back to the first photoshoot back in 2009. Water is without a doubt my favourite element to work with.
Diving down again and again, we tested various angles and poses but more often than not, it was the times I let her just float and dance as I swam beneath and around that worked the best. Photographing someone underwater is all about letting them get comfortable with the environment but also allowing time to see how the material is flowing in the water.
Below is a series of images taken last week in the afternoon light on Hardy Reef around 3pm, then again in the morning light from 8-9am. These times work beautifully because sunlight peeks through the surface and illuminates the scene below. Overhead light in the middle of the day can work too, but the colours will be more vibrant and punchy…a little less romantic than in the morning and afternoon.
A big thank you to my little mermaid Emily x
Read more about 'Setting the Scene – Underwater Photography'.
Underwater Photography Equipment
To capture these images I used my Olympus OM-D E-M1 MKII paired with the 7-14mm f2.8 M.Zuiko PRO lens which is ideal for shooting underwater landscapes and portraits. The housing shown in the behind the scenes shot below is the PT-EP14 which is designed specifically for the E-M1 MKII meaning all the buttons line up, allowing me to change settings and adjust functions while underwater.
During this trip we also used the Olympus TG-5 which has some surprising features for a little tough camera! If you're not ready to invest in a complete underwater housing for your camera, getting comfortable with shooting underwater can be a great place to start and a camera like the TG-5 will help you build up confidence while photographing in the water.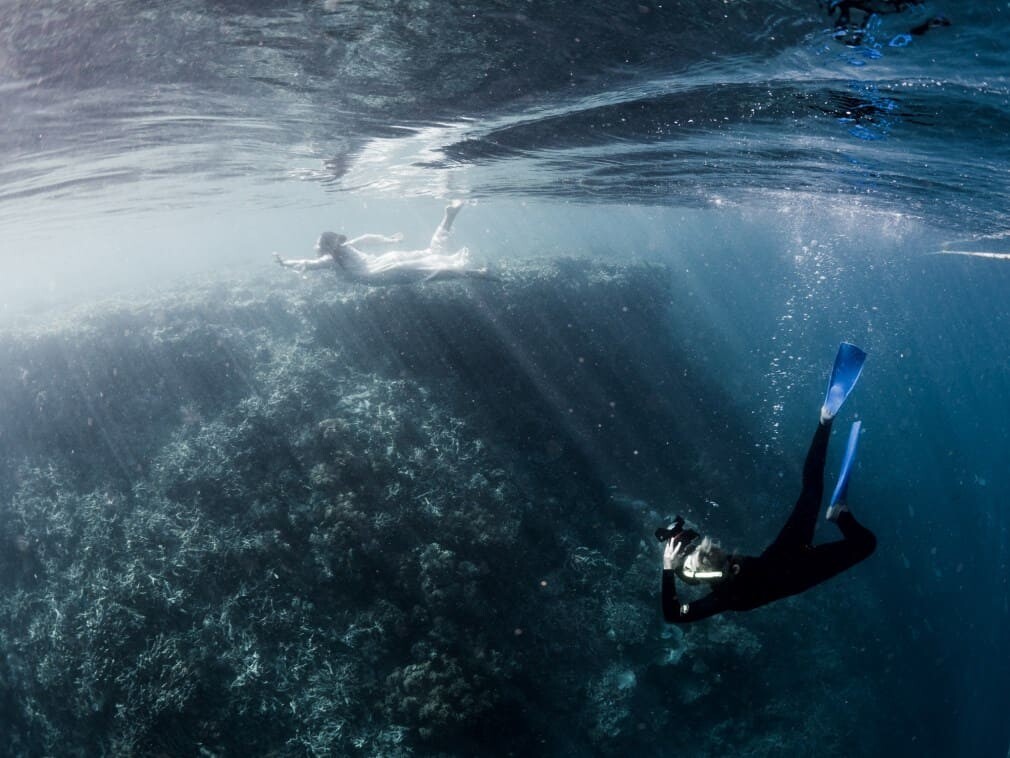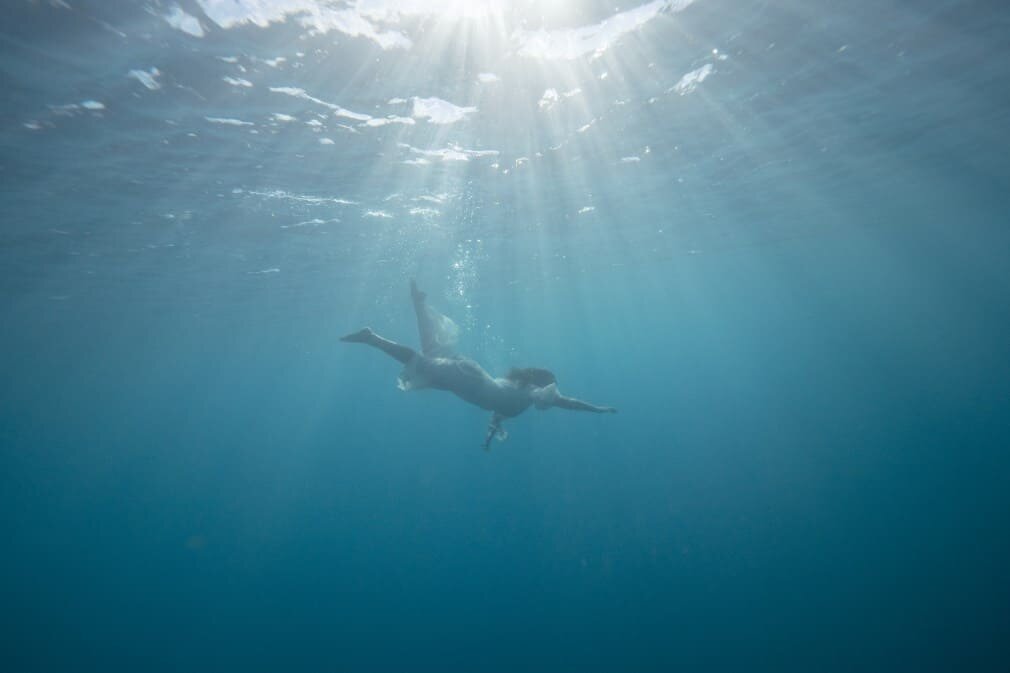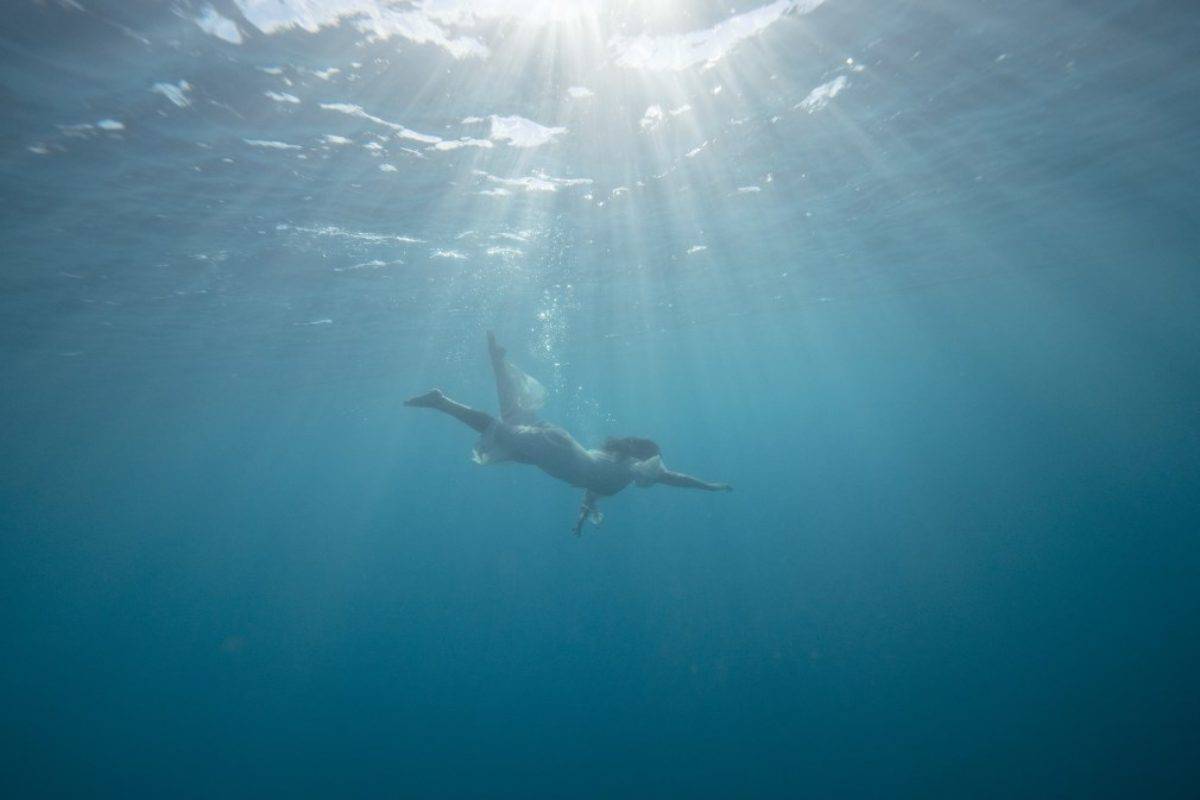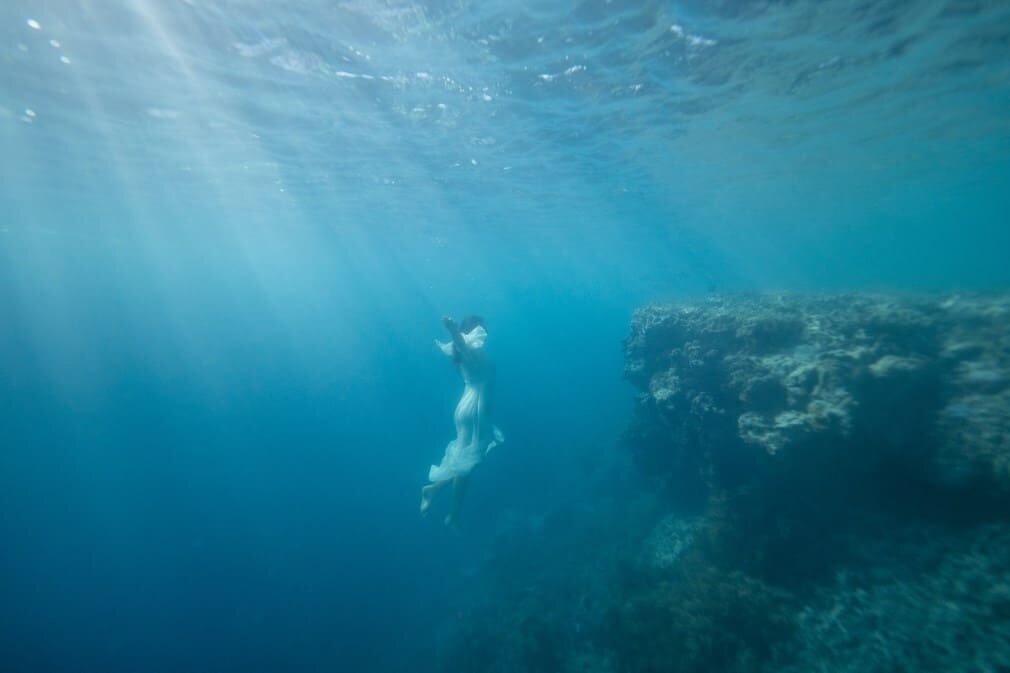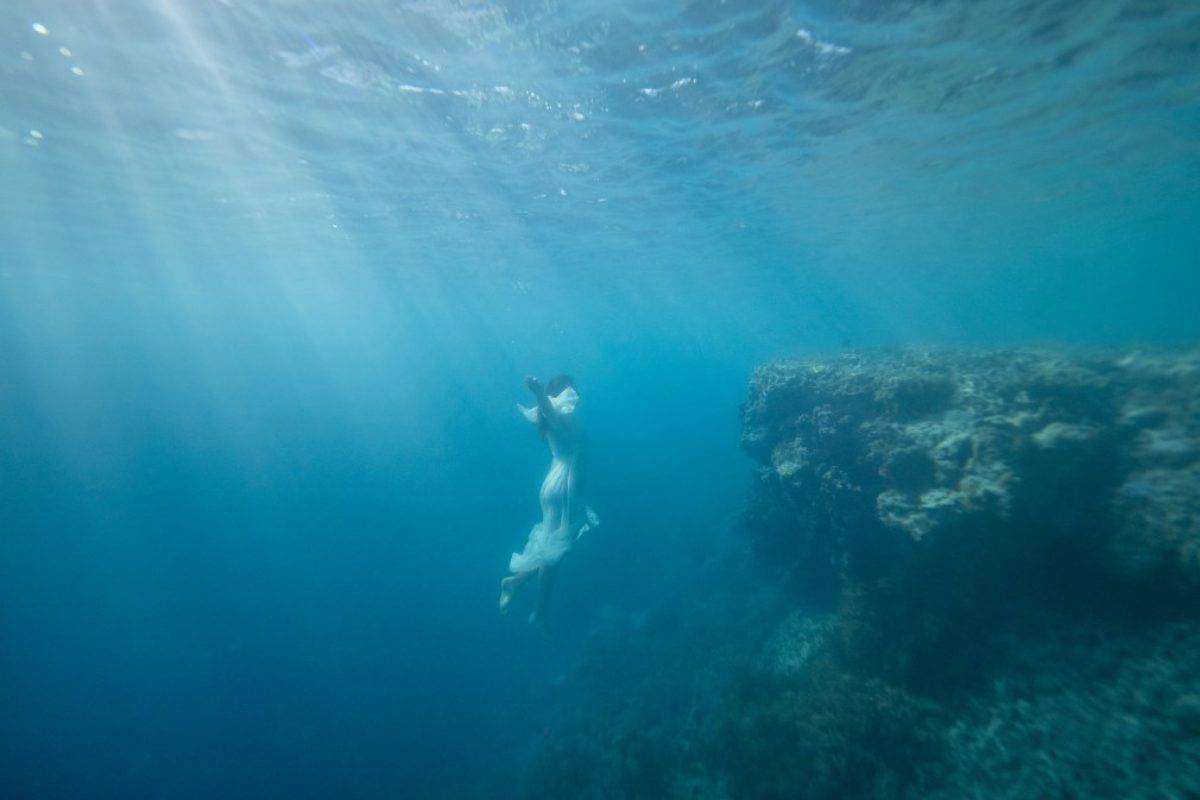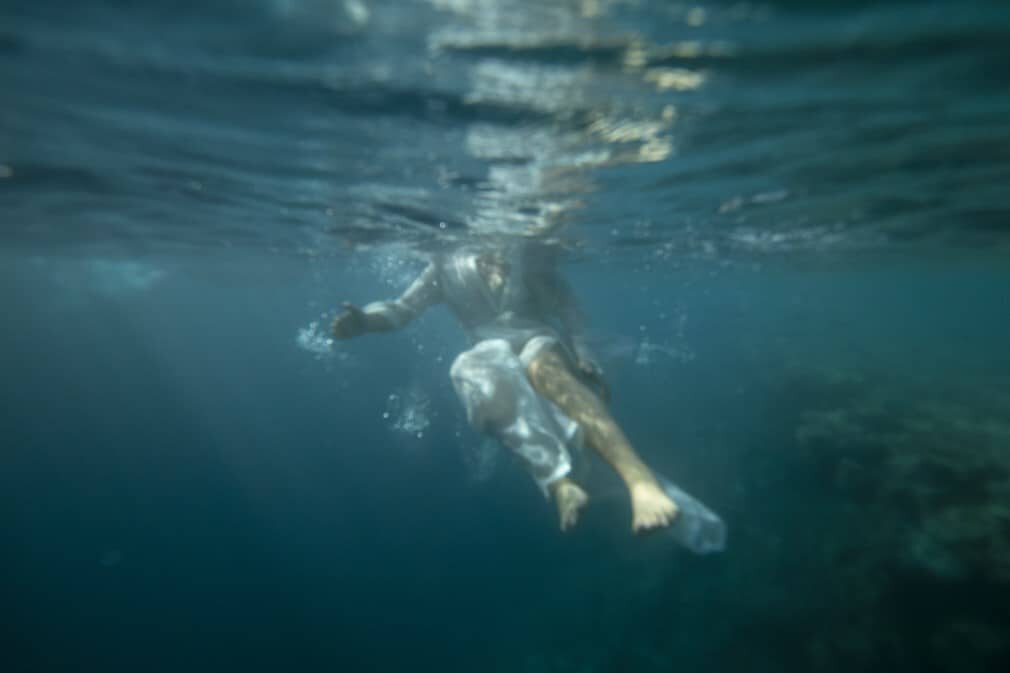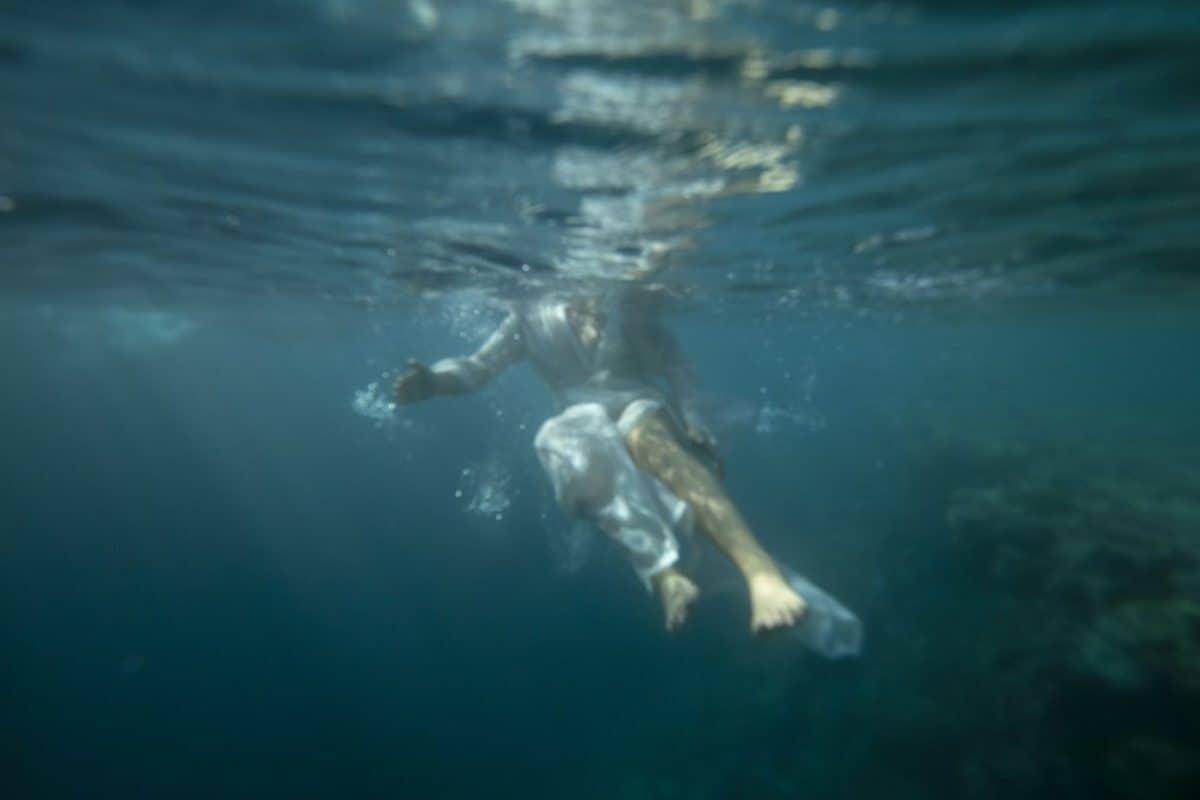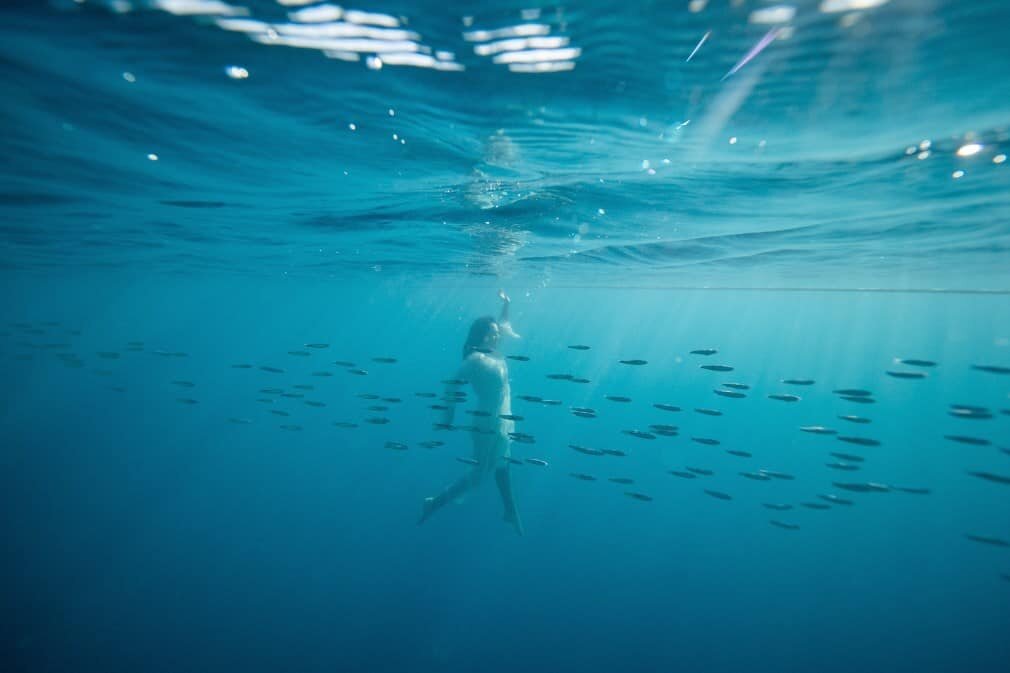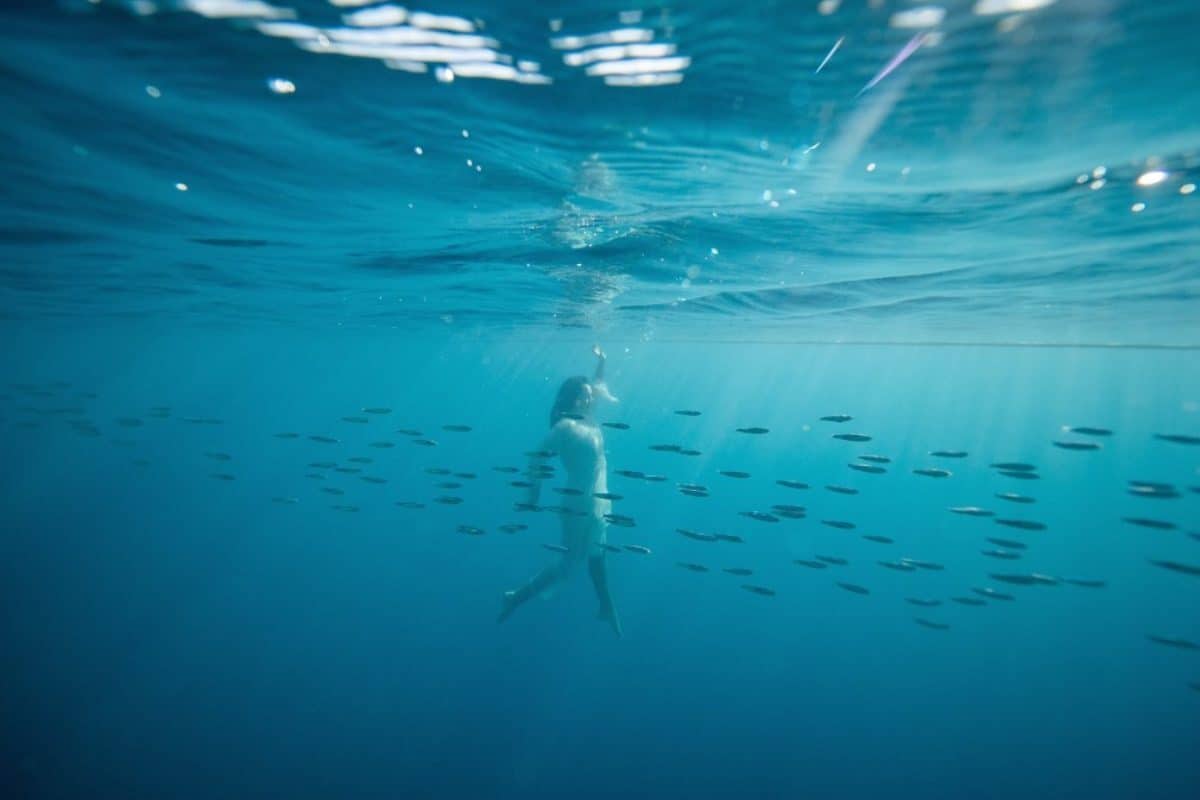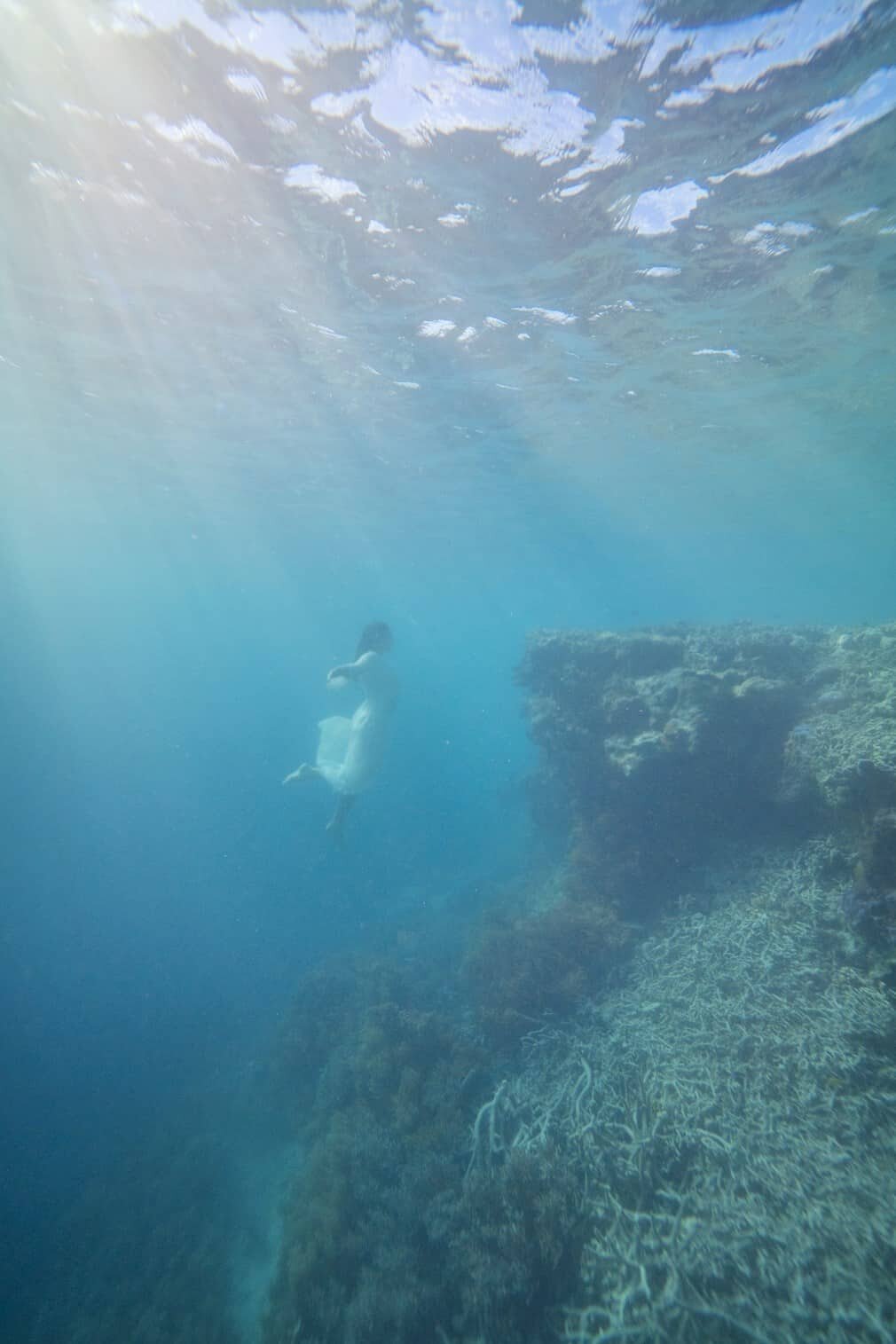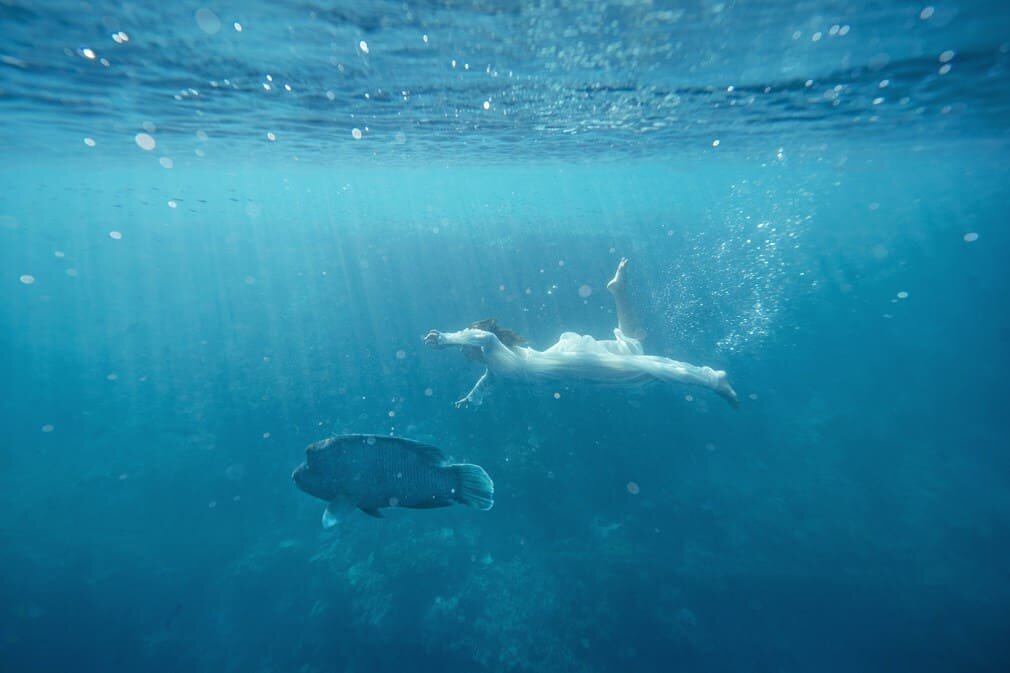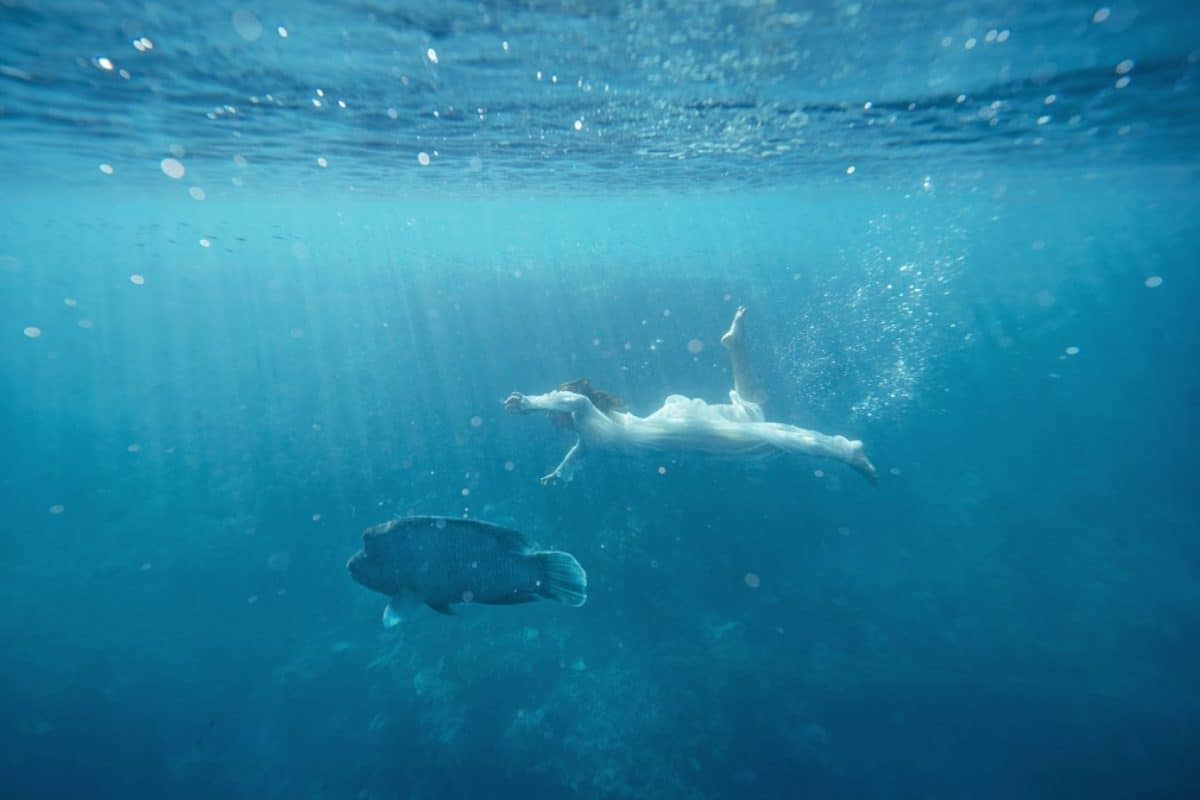 All imagery featured above was taken in the waters beneath the Heart Pontoon on Hardy Reef, Queensland, Australia. You can find out more about this location by visiting Cruise Whitsundays or Tourism Whitsundays.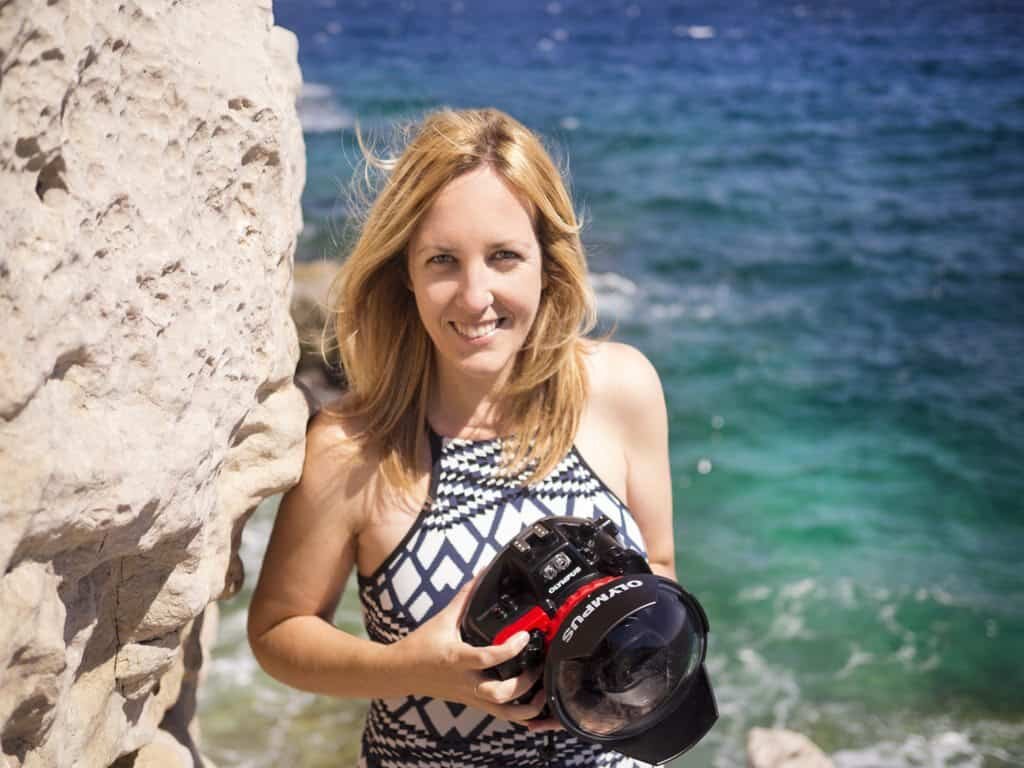 Hello! I'm the founder and photographer behind The Wandering Lens.
With 17+yrs experience as a professional travel and landscape photographer, all advice found on this site is from my personal experience on the road. I hope it's useful for your own travels and would love to hear in the comments about your trips and experiences around the world.