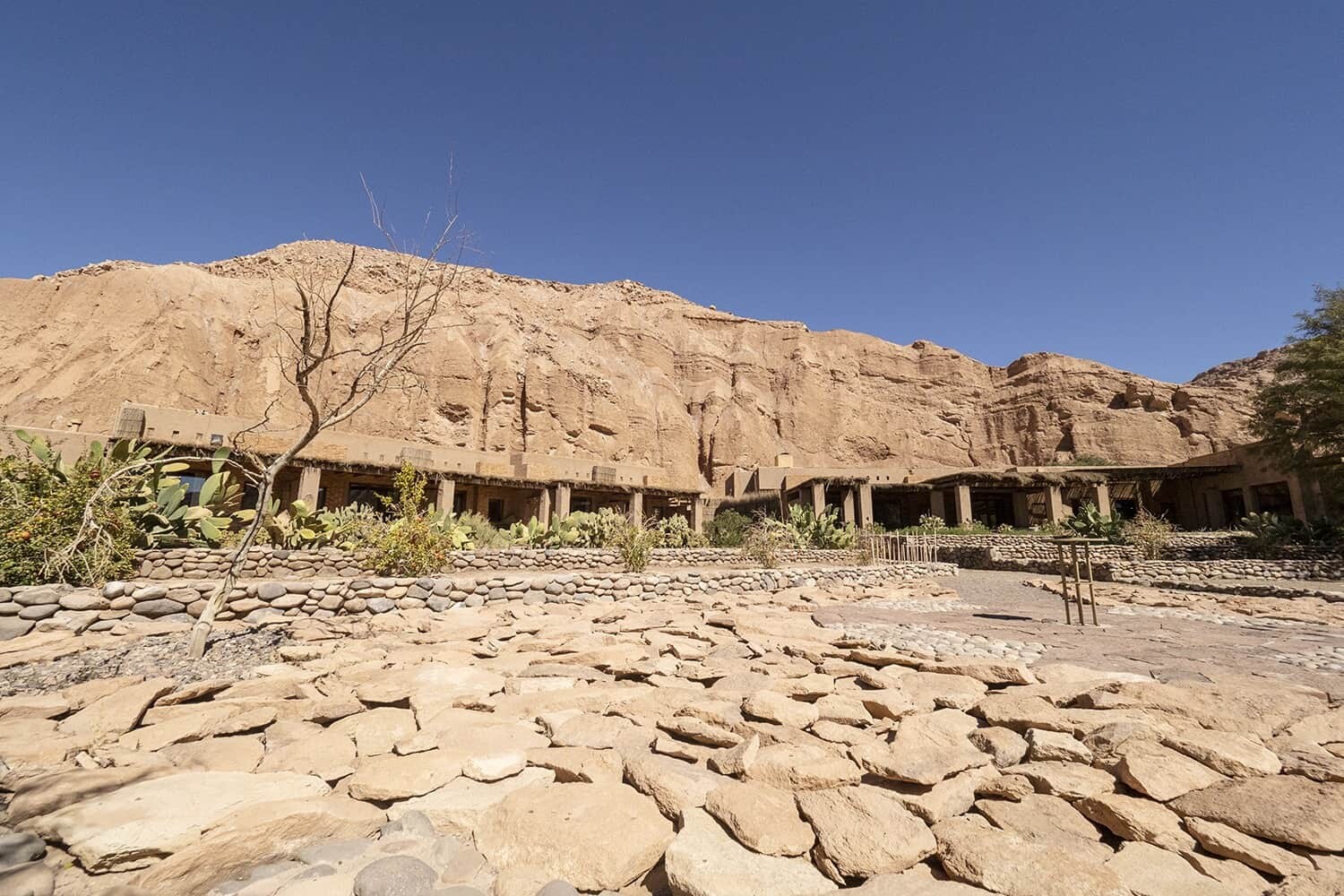 A luxury adventure stay at San Pedro de Atacama
On approach to Alto Atacama, my eyes were glued to the window and mouth stuck in the wow position, stunned by the Mars-like scenery we were driving through. Smacking my jet lagged face with a dollop of reality, the fact I had just arrived at the driest desert on earth really hit home and a rush of inspiration and adrenaline suddenly took over.
Chlie's Atacama Desert has an average rainfall of mere millimeters each year, making it the driest place on earth wedged between the Andes and Chilean Coastal Mountains in a rain shadow. Due to the other worldly formations found in this region, it's a popular destination for landscape photographers and it was this reason, paired with the climate project I'm working on that brought me to the Alto Atacama Desert Lodge and Spa.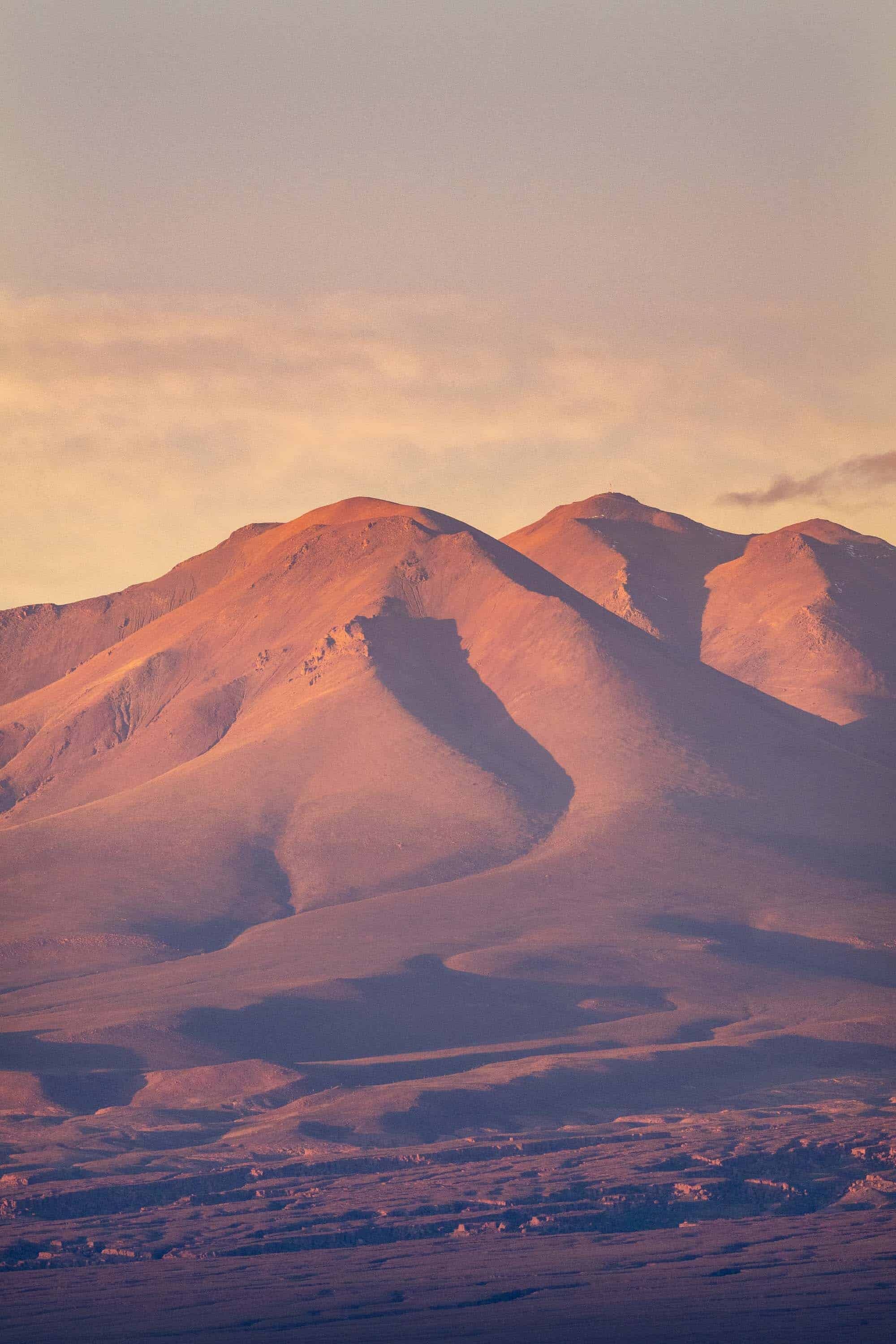 While searching for somewhere remote that had the ability to help with logistics for reaching certain areas I was keen to photograph, I stumbled upon this gem. It just so happens to be one of the most luxurious, eco friendly and private locations in San Pedro de Atacama, completely enveloped by natural surroundings in the Catarpe Valley.
Blending in with the tones of the desert, Alto Atacama sits at just over 2,400m of altitude and seamlessly becomes part of the environment. Influenced by local architecture, it's terracotta coloured buildings form part of the 'Andescape' concept, created by landscape designer and botanist, Veronica Poblete. The concept uses local flora and ancient agricultural techniques that tie in with the environmental sustainability and strong connection with local culture the hotel has developed.
The grounds feature a stable of friendly llamas, rock art, local produce and six outdoor pools, each strategically placed to ensure maximum privacy and views across the river and rocky cliffs. It's the type of hotel that's a destination in it's own right so be sure to allow a morning or afternoon to simply wander around soaking up the sunshine or even just sitting on your balcony, something I did a little of each day, camera in hand.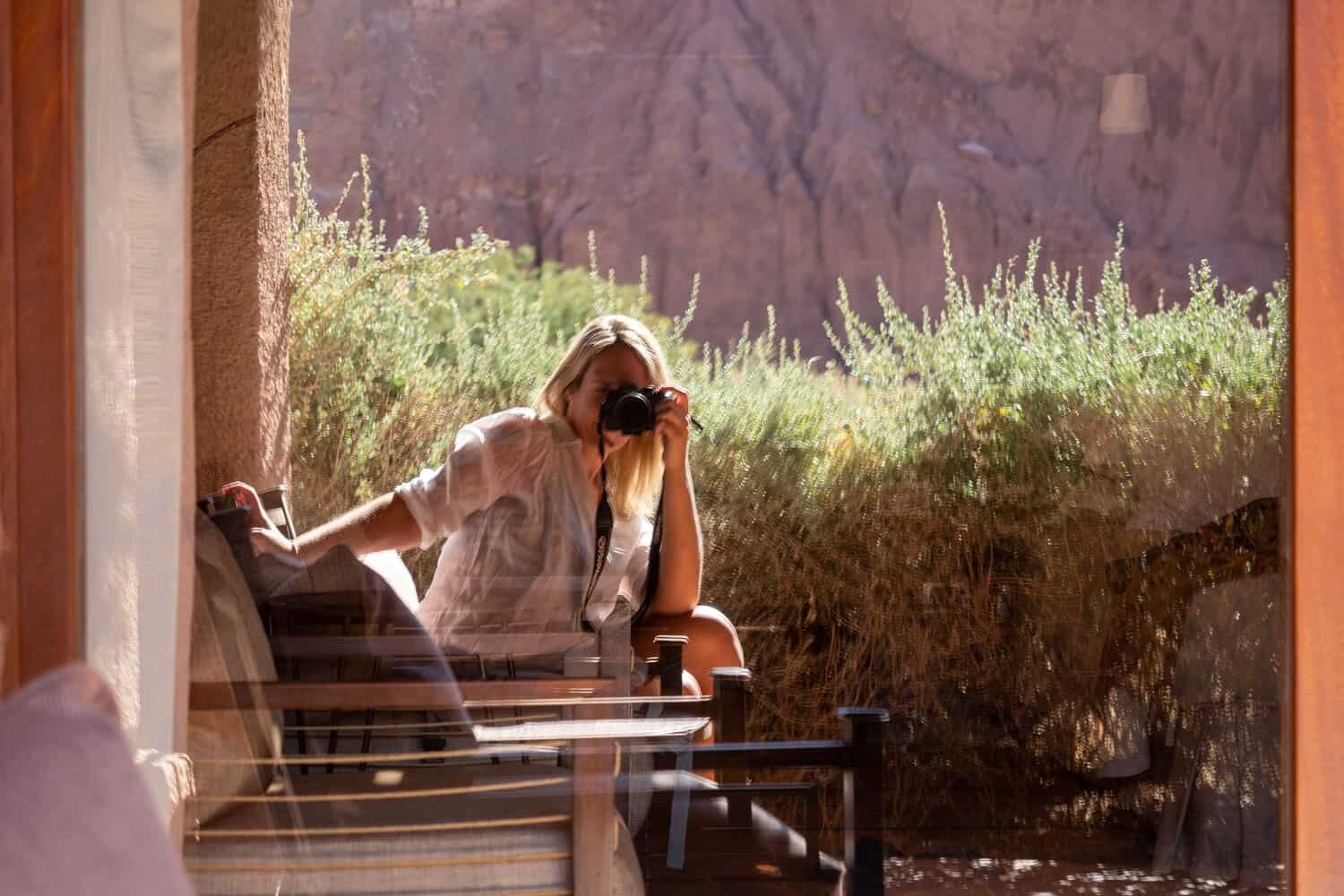 One of the huge benefits of basing myself at Alto Atacama was the inclusion of daily excursions. Due to my work, I usually travel solo, sometimes not seeing many people for days and will happily venture out for a photography mission or hike on my own. The Atacama Desert however felt a little riskier than other destinations, what if I got carried away with photos and lost my sense of direction in an environment known for it's lack of almost everything. It was a thought I couldn't shake and one that meant splurging for somewhere special that I knew would benefit my images.
Excursions cover everything from cultural activities to summiting volcanoes and are offered in both half-day and full day options depending on how far the location is from the lodge. Having researched some locations prior to arriving due to the photographs I was hoping to capture, the team were able to customize an itinerary that ensured I not only visited each spot, but visited during golden hour!
Read more – Setting the Scene: Golden Hour Photography Tips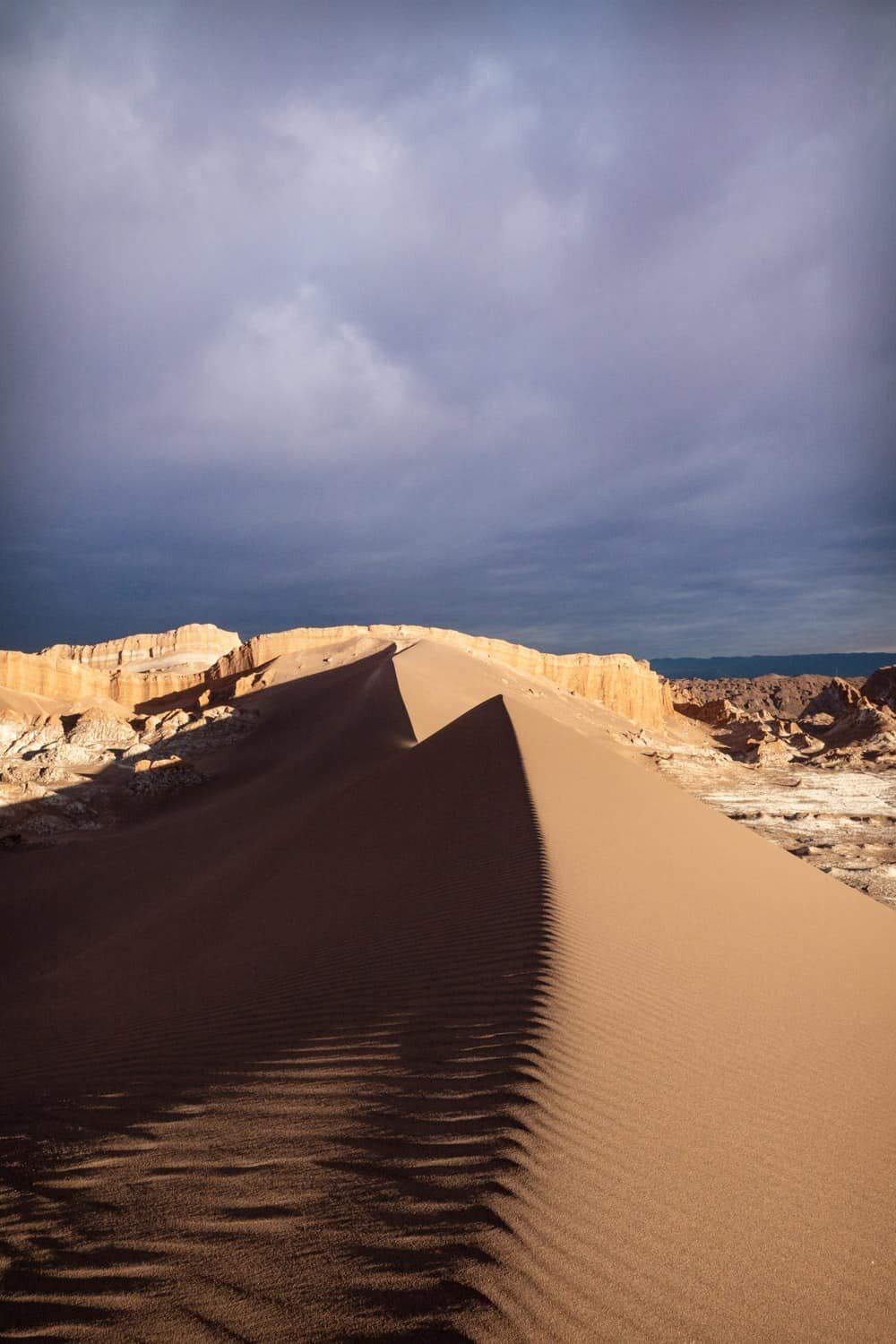 Local guides, familiar with the facts but also very knowledgeable about the climate, ecology, geology and culture lead each excursion. I'll be publishing a guide to San Pedro de Atacama a little later on The Wandering Lens but if you find yourself interested in a stay at Alto Atacama, I can strongly suggest some excursions to make any photographer snap happy.
Valle de la Luna instantly blew me away. It's rugged landscape, giant sand dunes and salted floor are exactly as the name suggests, like walking on the moon. There are a number of excursions that visit the Valley of the Moon, I highly recommend arranging one for sunrise to watch as the morning light transforms the Grand Duna Mayor. Alternatively, a hike through Mirador Achaches toward Grand Duna Mayor from the western side is worth every slow step in the sand. The immense size of the dunes, rocky outcrops and sprawling views provides photographers with enough inspiration to fill their memory cards in an hour.
Due to the low level of humidity in the air, even the far distant volcanic peaks appear crystal clear making it ideal for photographing the expansive scenes from The Colorados or Atacama Salt Flat. Photograph flamingoes with a backdrop of Lincancabur Volcano and watch as the sun sets, creating a sparkling surface of crusted salt formations. Those keen for a hike can opt to do a number of routes, my personal favourite being the Cactus Hike. Making your way down a narrow gorge following the Salado River, it's as equally adrenaline pumping as it is photogenic.
Read More –
Behind the Scenes – Hiking in Kari Gorge, Atacama Desert
Tips for Photographing Wildlife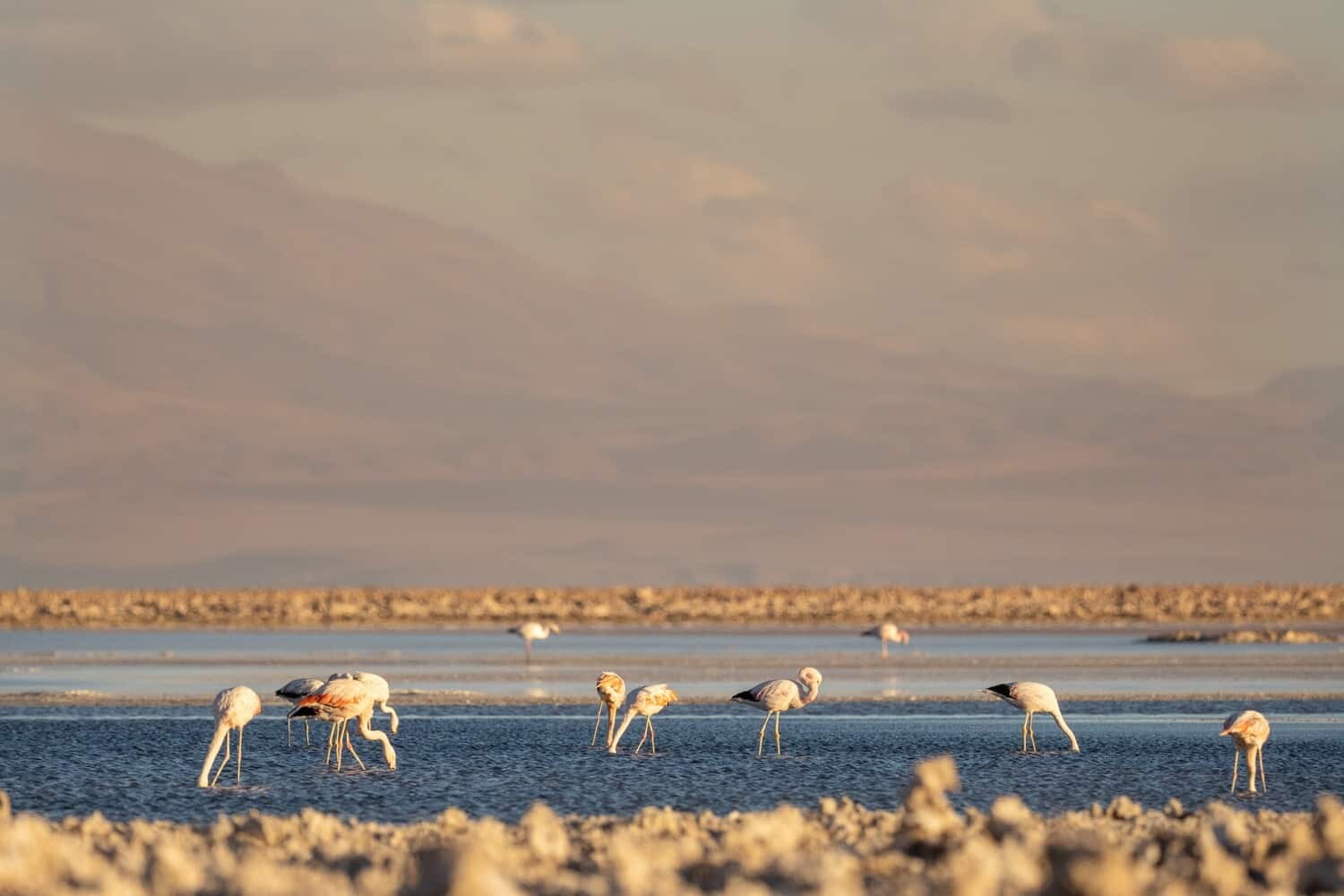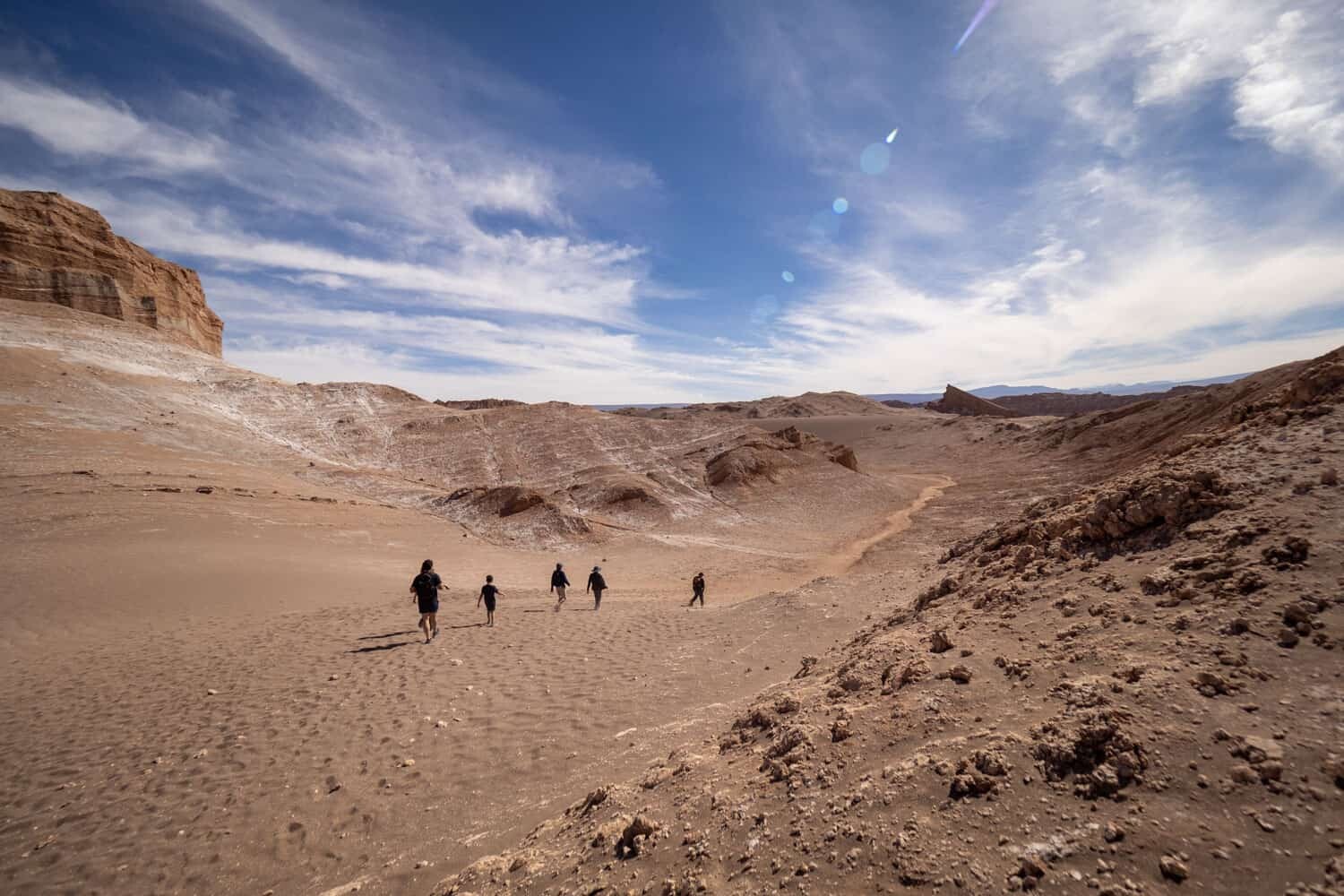 Rooms feature natural textures and hues with an air of relaxation that's evident from the moment you step inside. Rustic yet luxurious, they local tapestries and blankets add a pop of colour to the otherwise serenely muted palette and stone work. Each of the 42 suites have an outdoor space, some providing views over the gardens, and others, like mine, offering a private nook in which to sit and peer over a salt bush hedge towards the Rio San Pedro.
The focus at Alto Atacama is health and wellness with an all-inclusive rate ensuring only the freshest local ingredients are used to prepare your daily meals. Ckelar Restaurant and it's friendly staff was my second home for the week, and dining solo wasn't so bad when the food is so good! A menu of Andean and Chilean cuisine is catered to any dietary requirements, there's a la carte or you can opt to try one of the local specialties with ingredients like socaire potatoes, native quinoa, and Chañar- based sweets.
As with all visual reviews, I'll let the photos do the talking from here.
If you'd like to read more about Alto Atacama Desert Lodge and Spa take a peek at their website for reservations.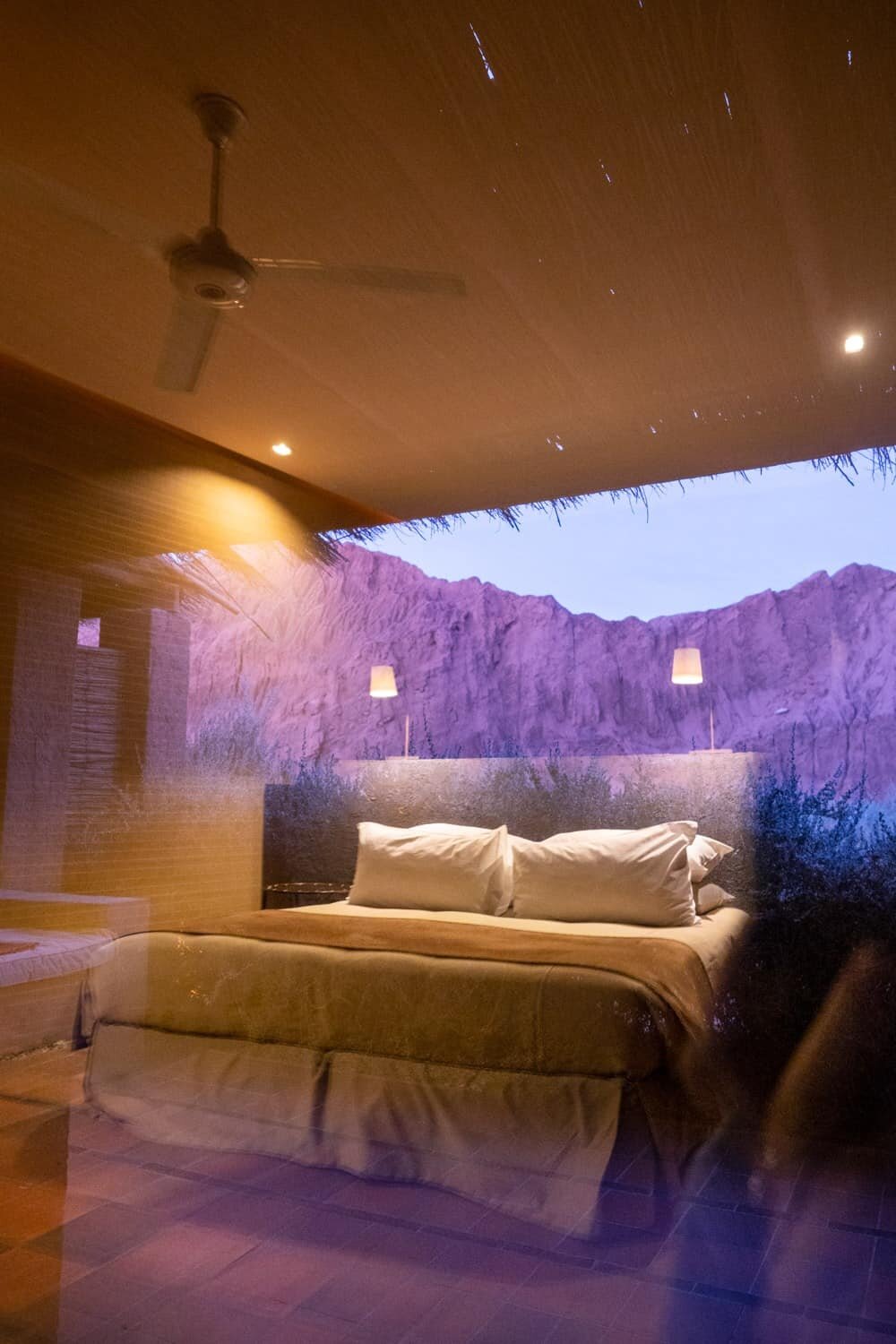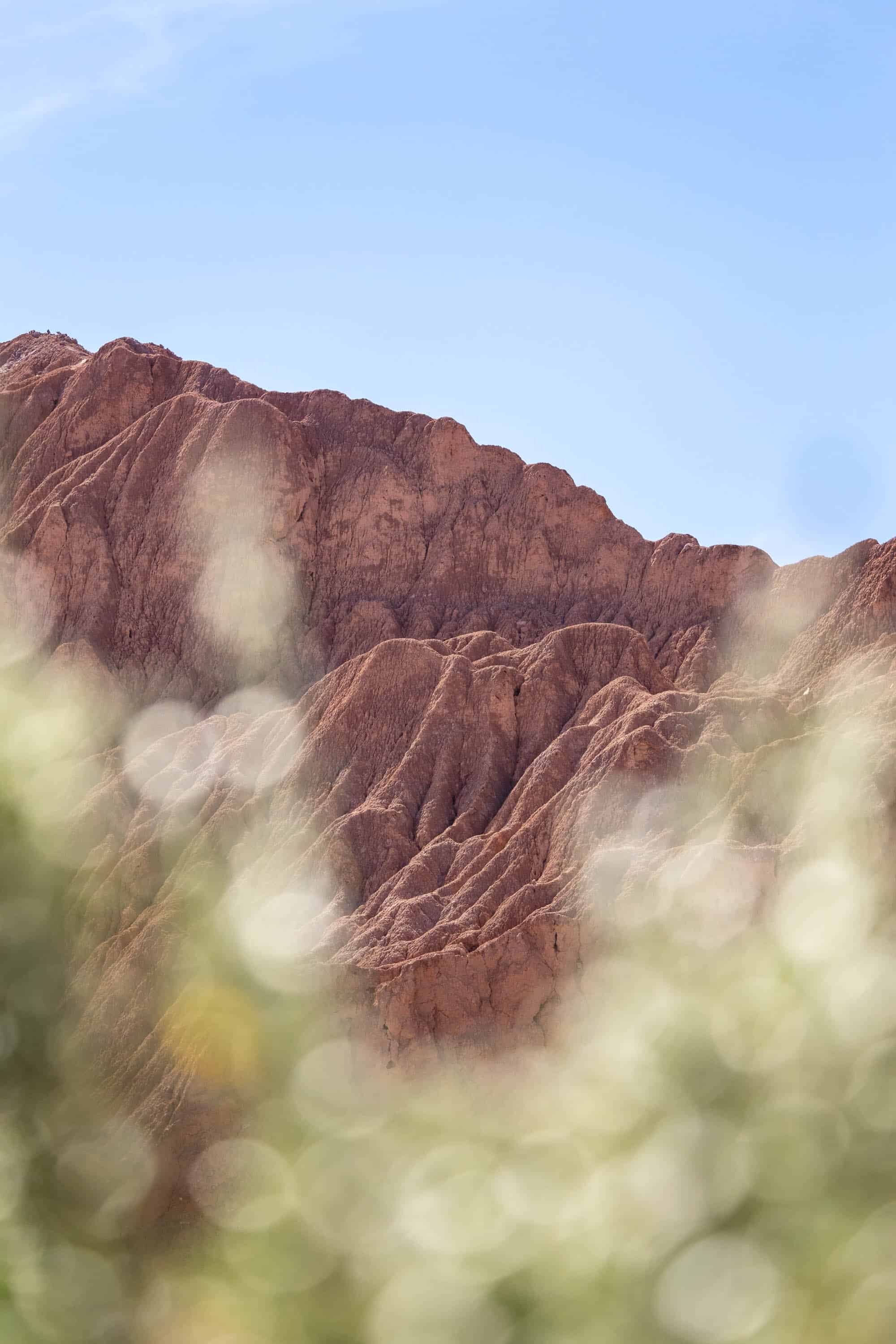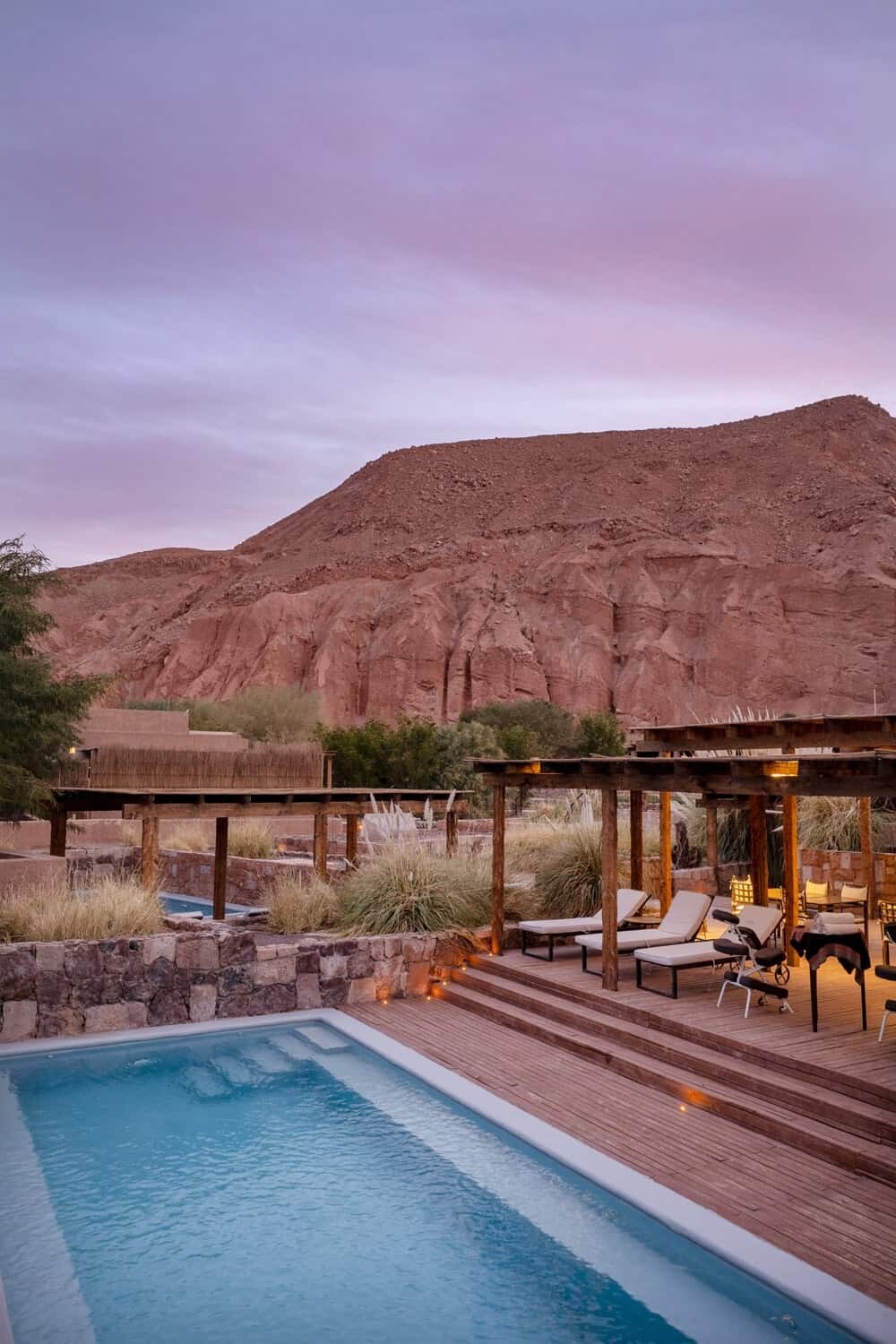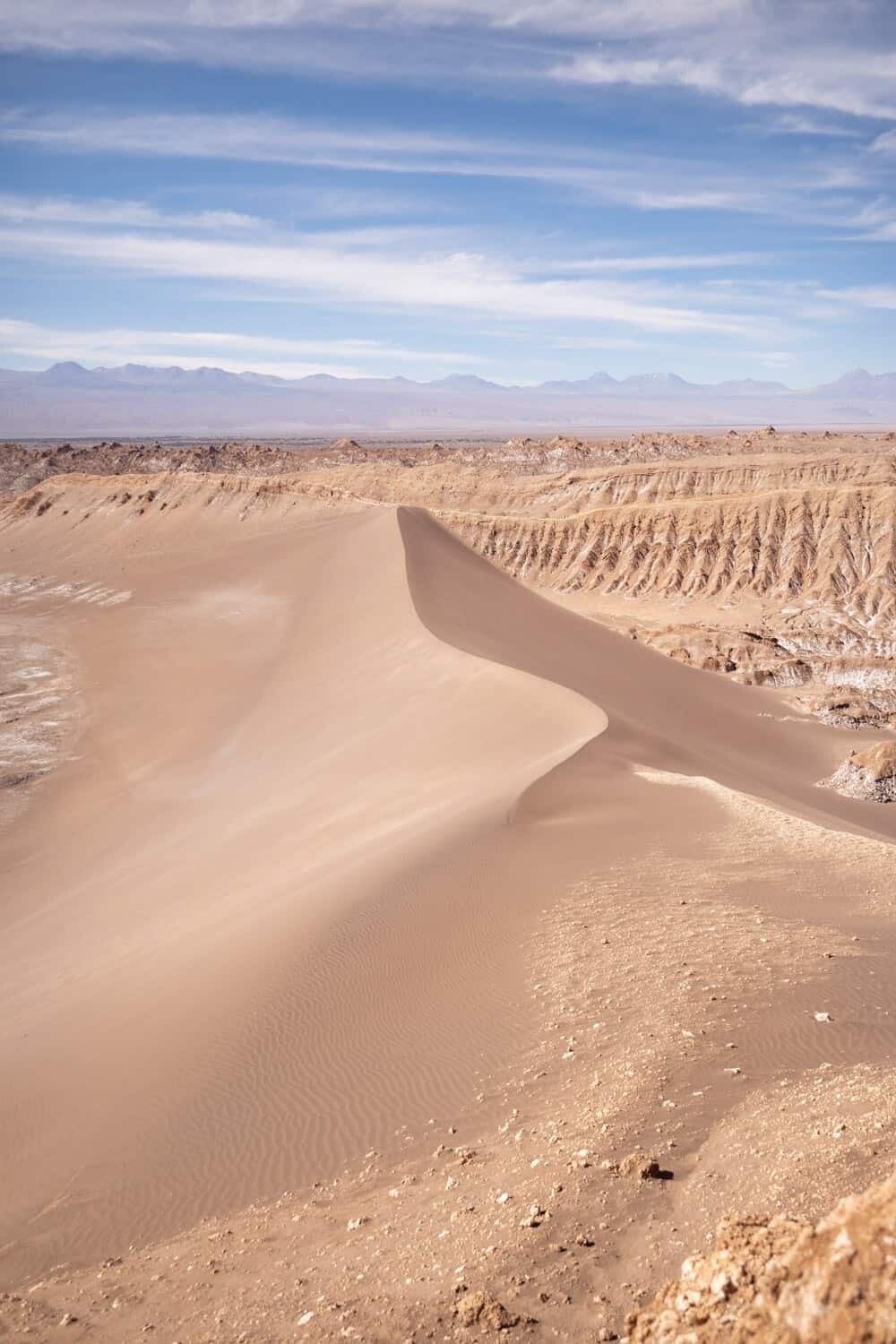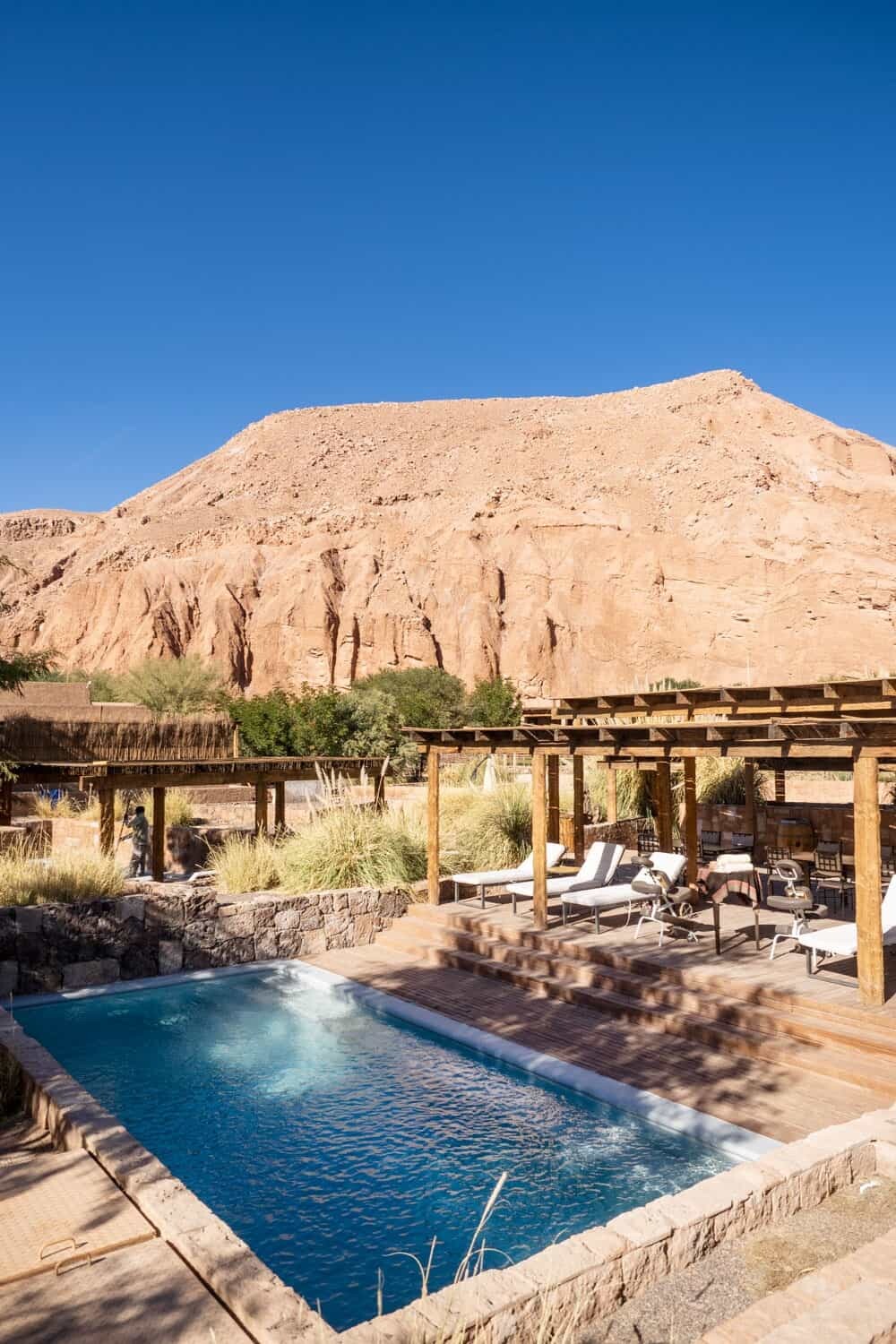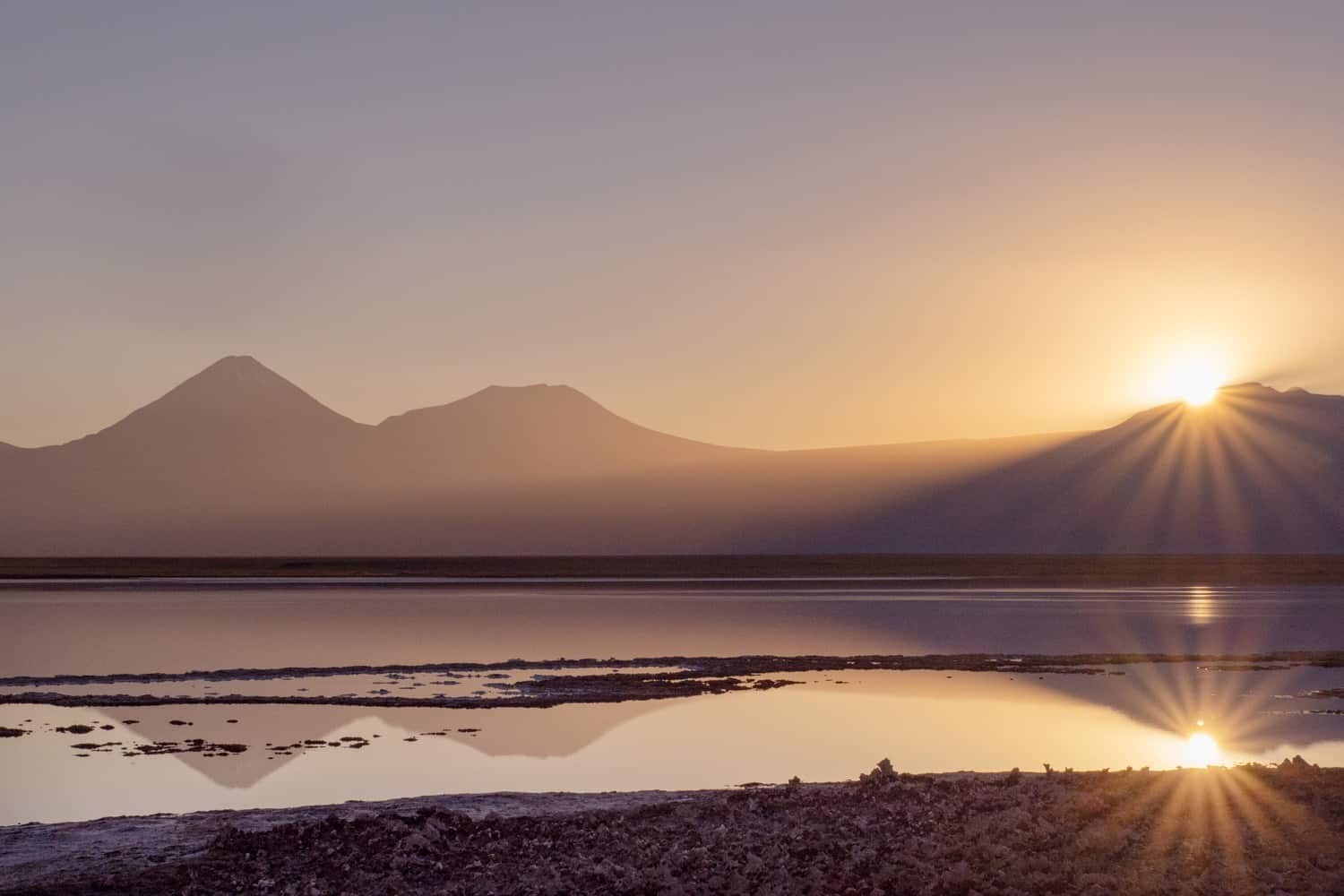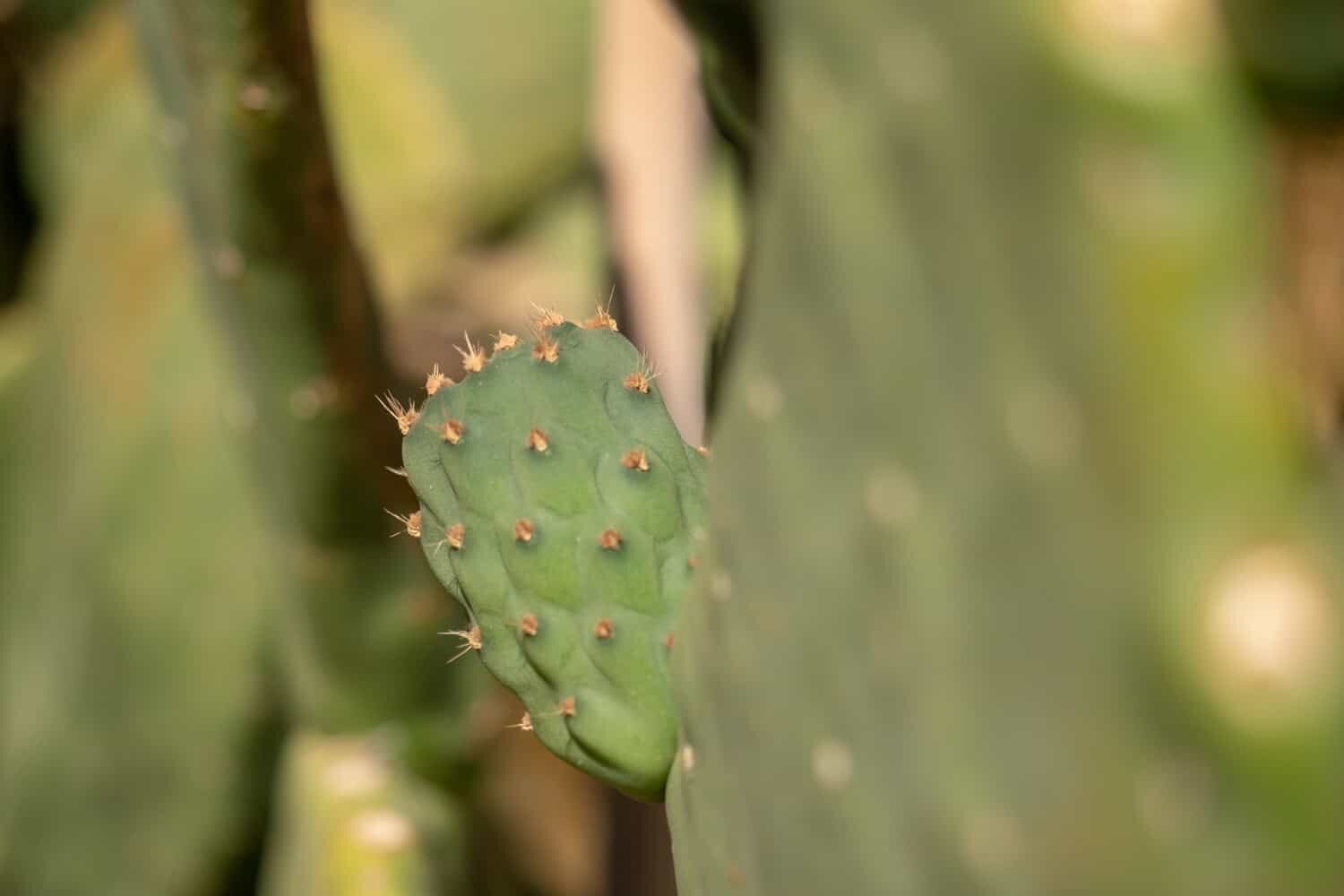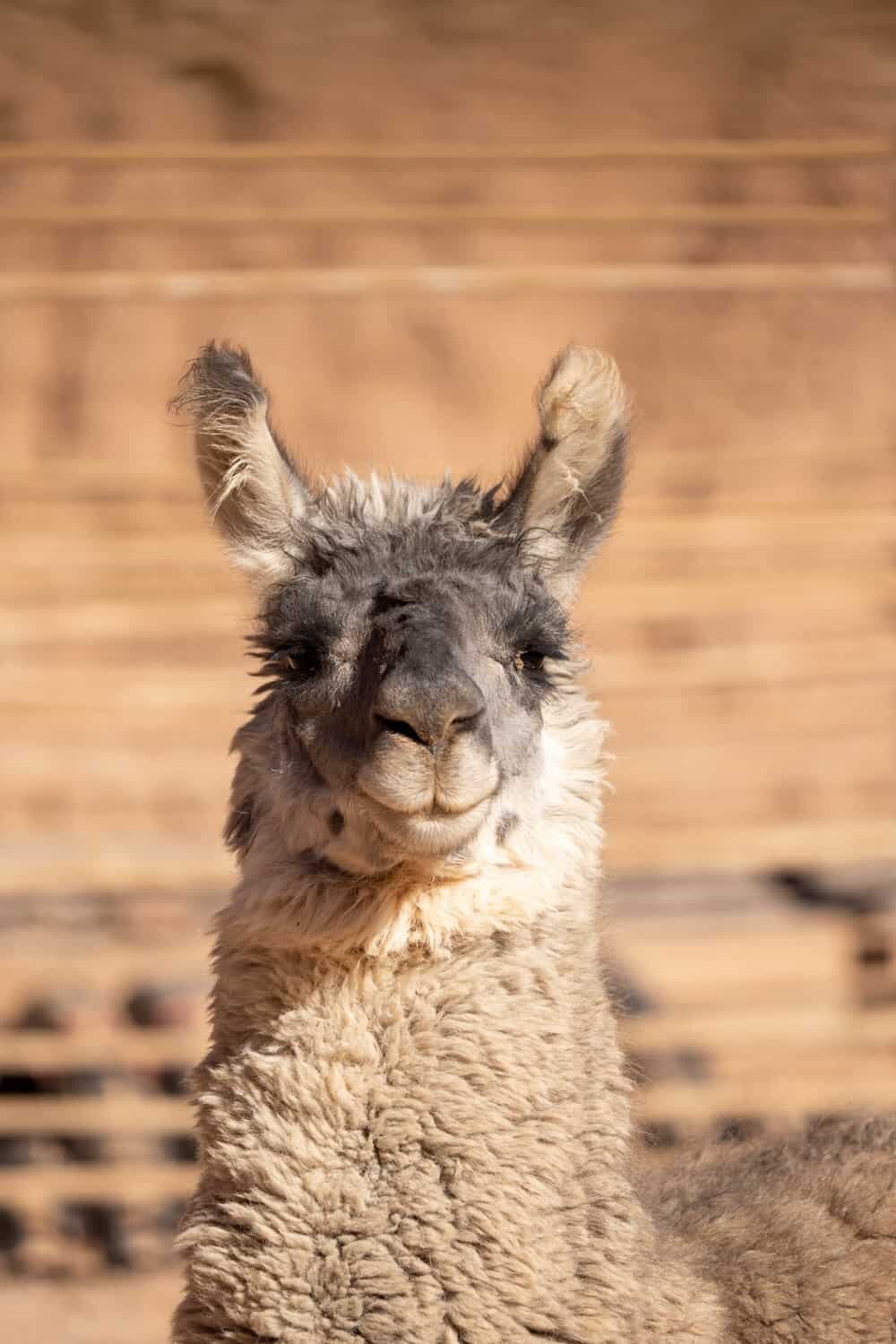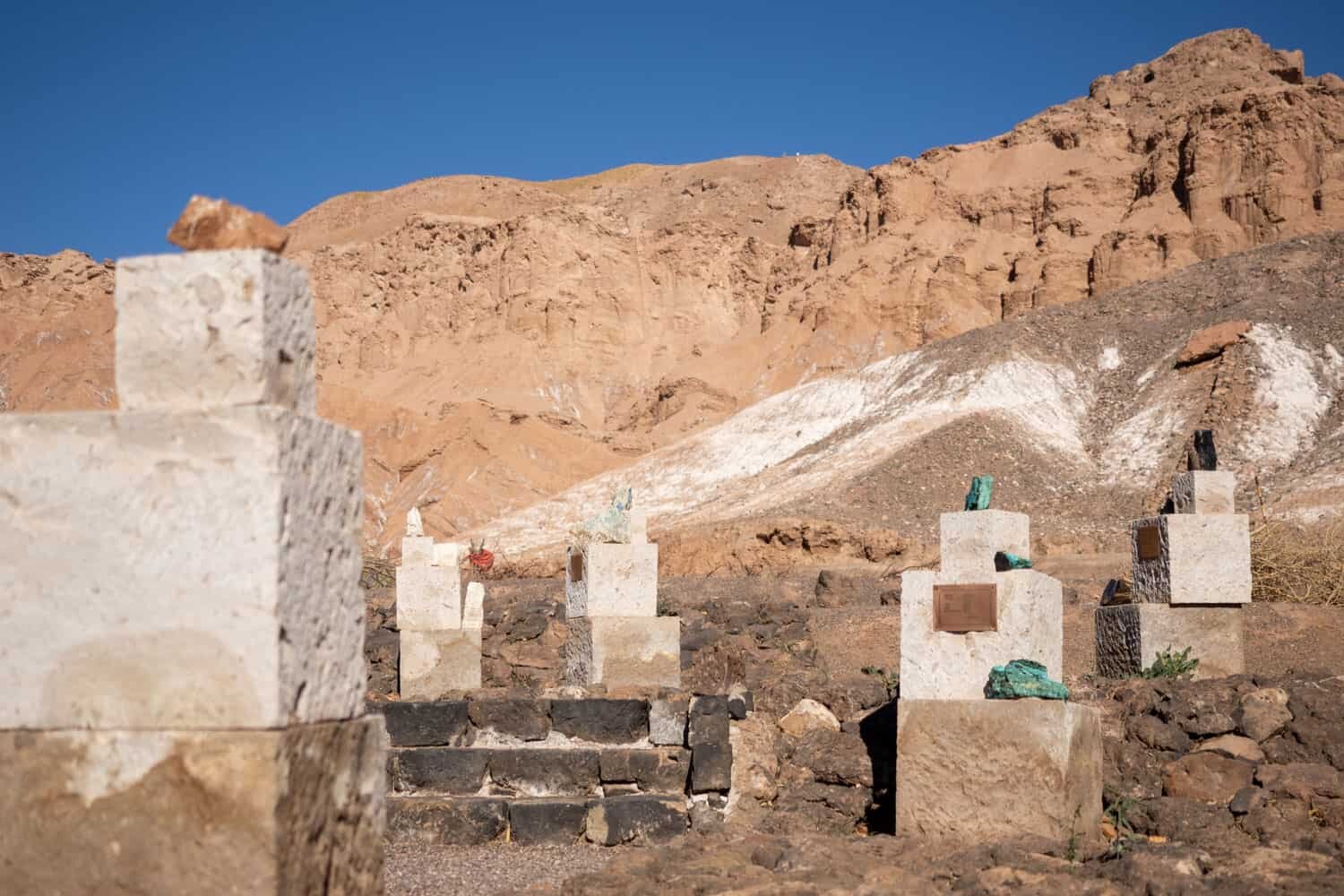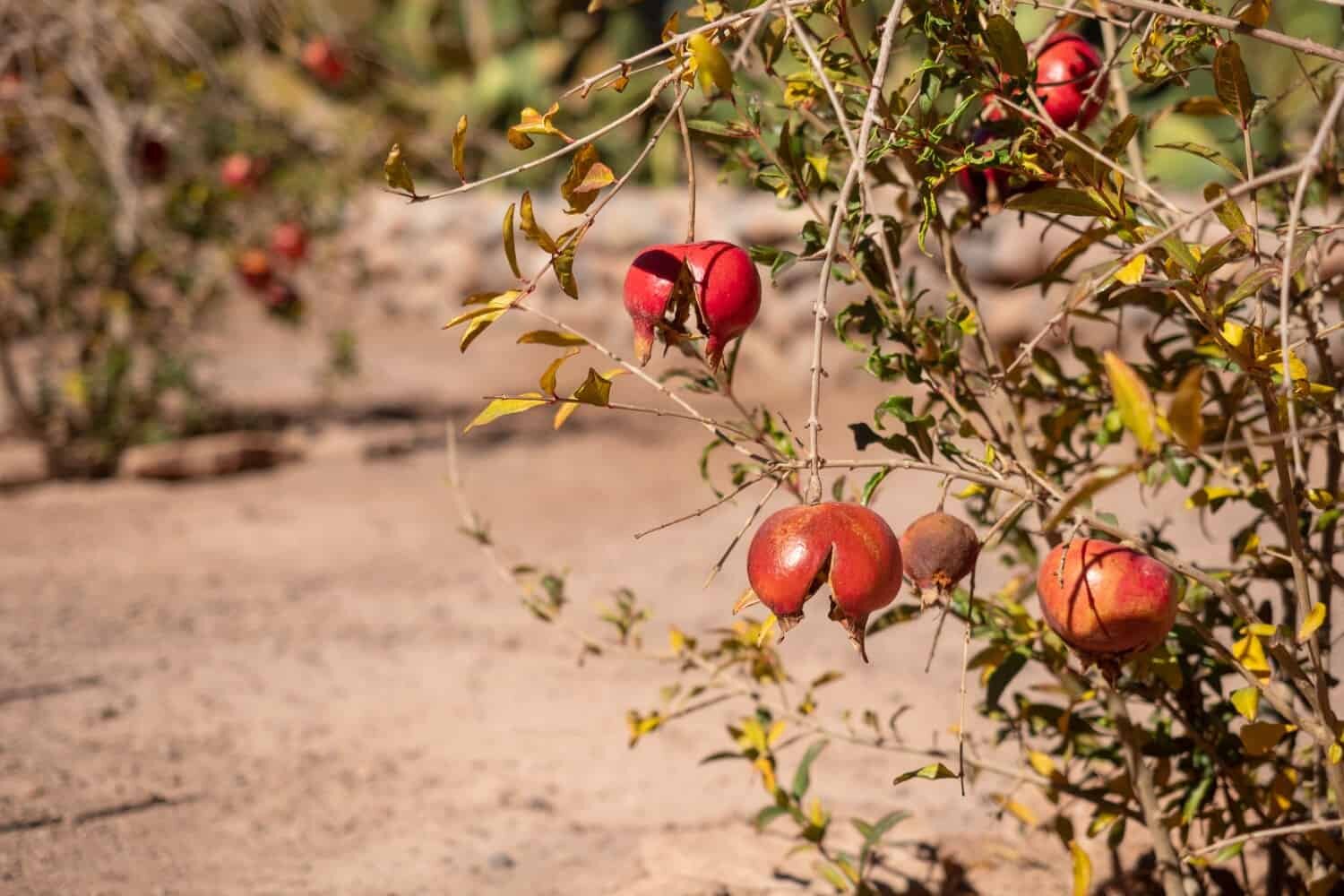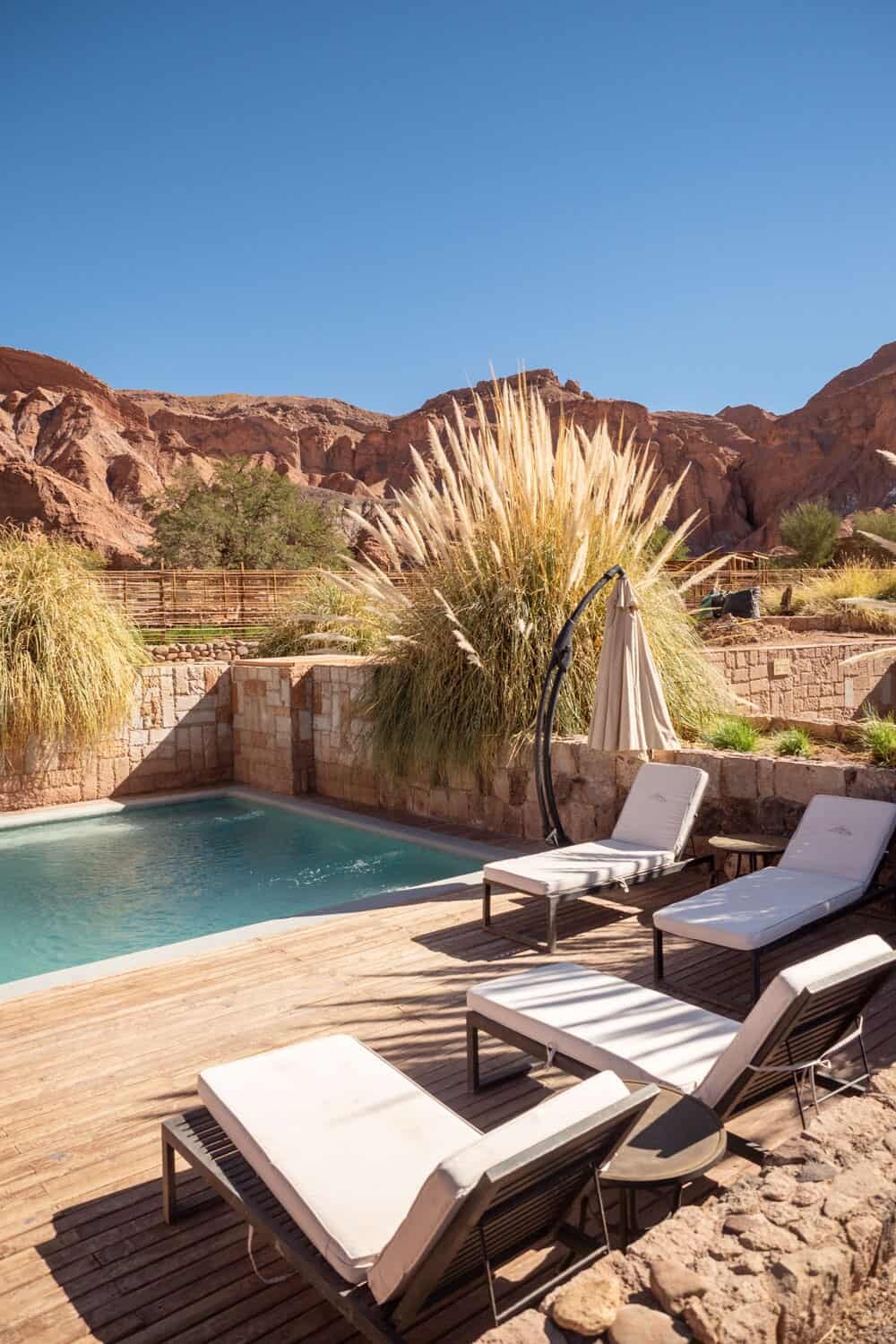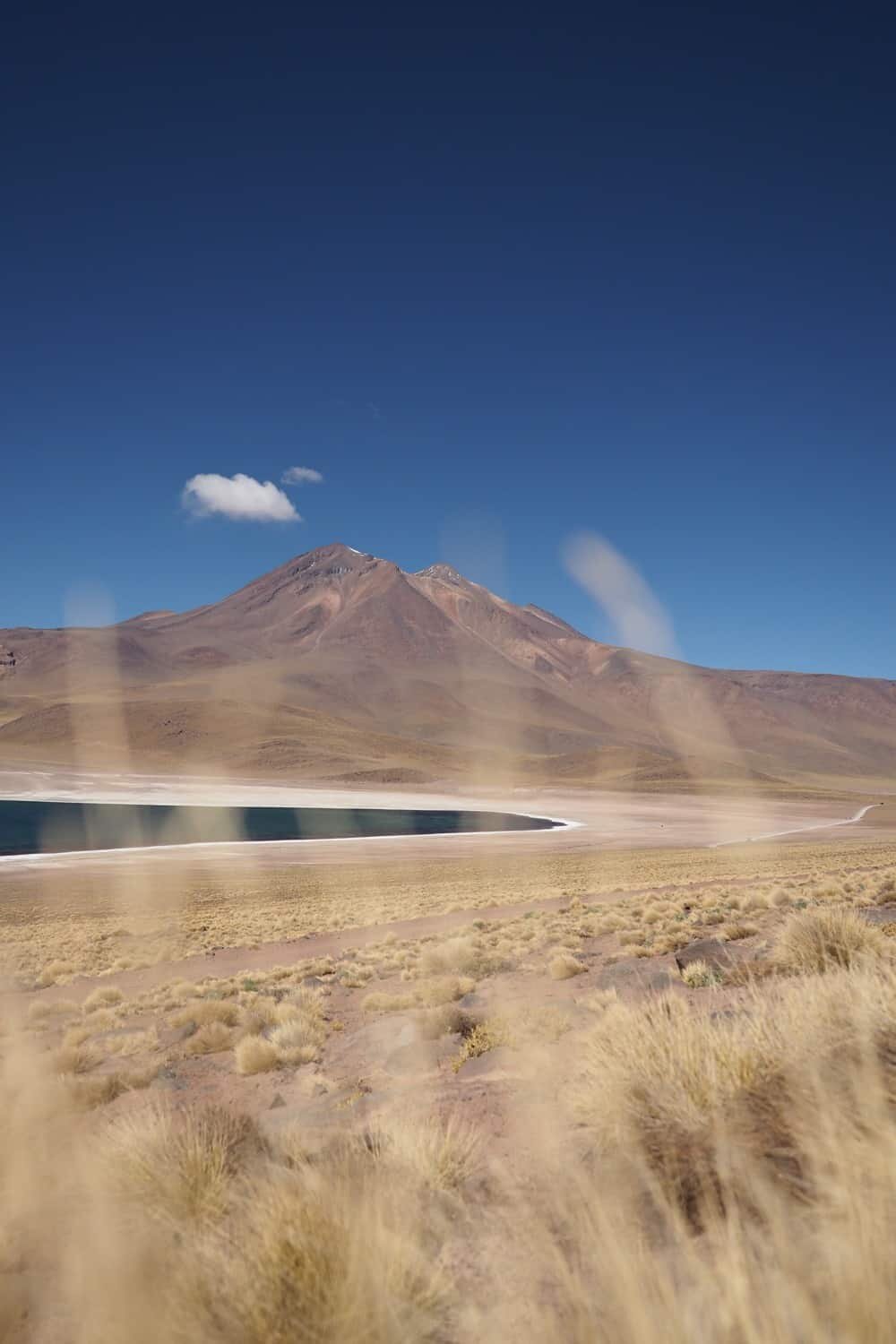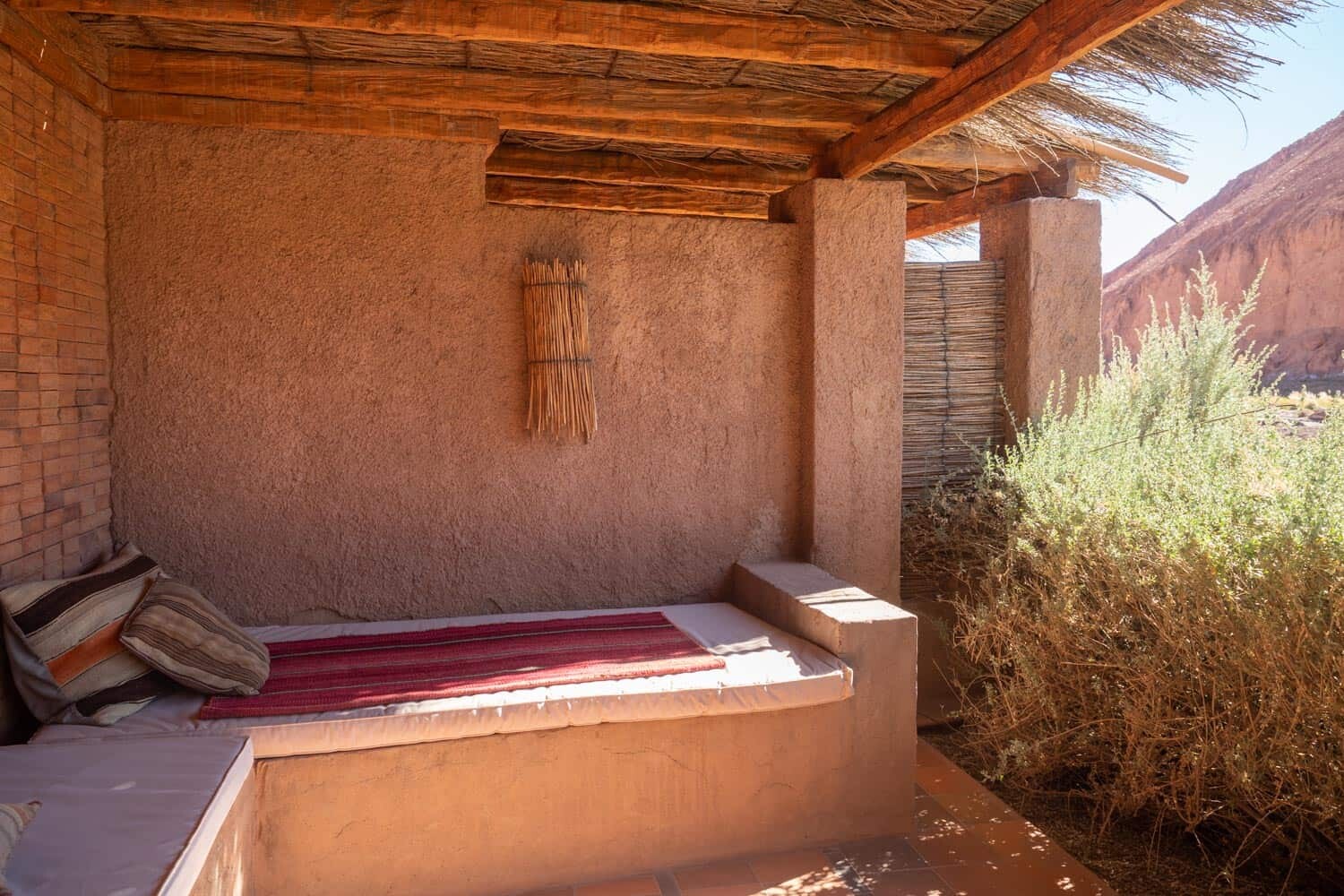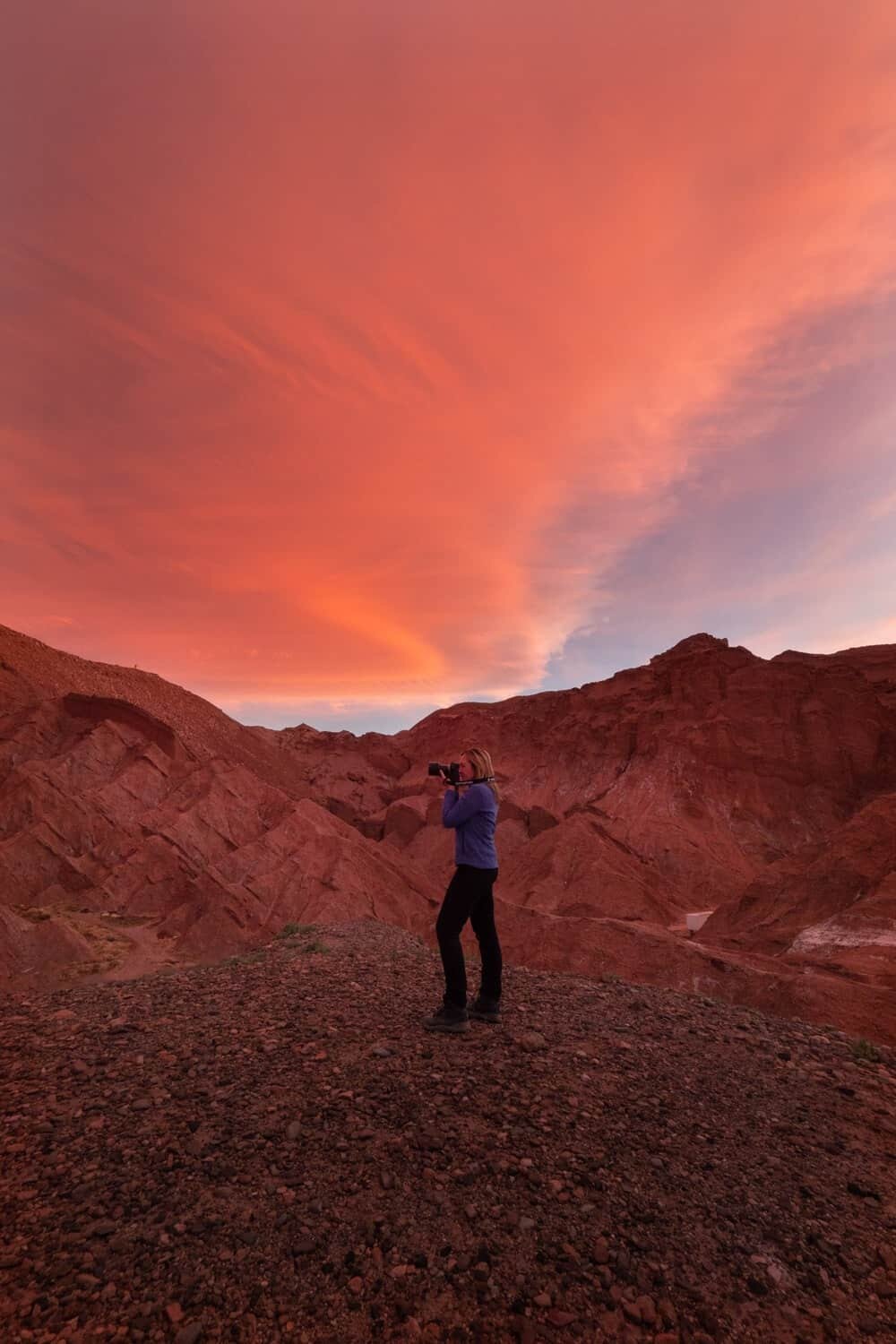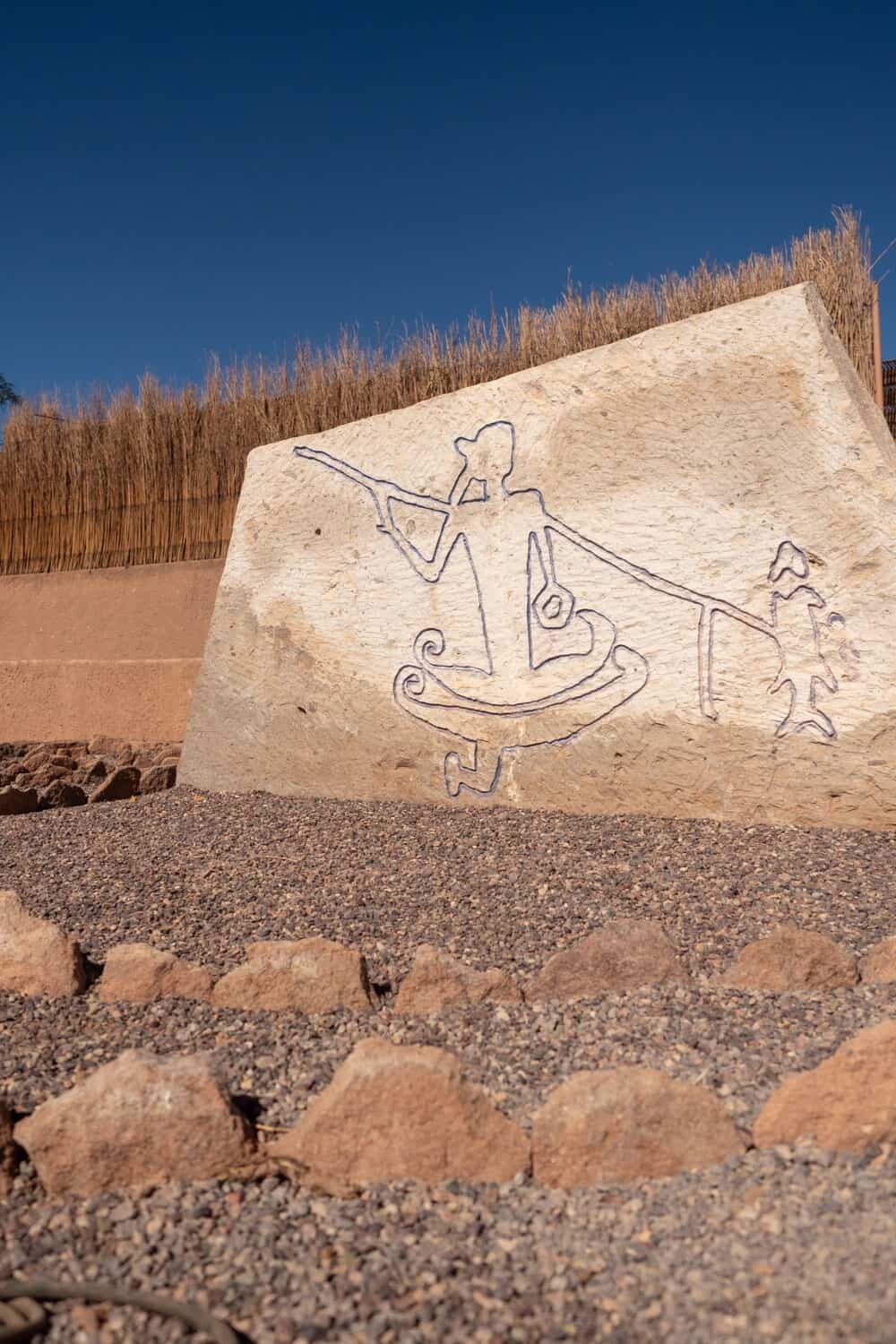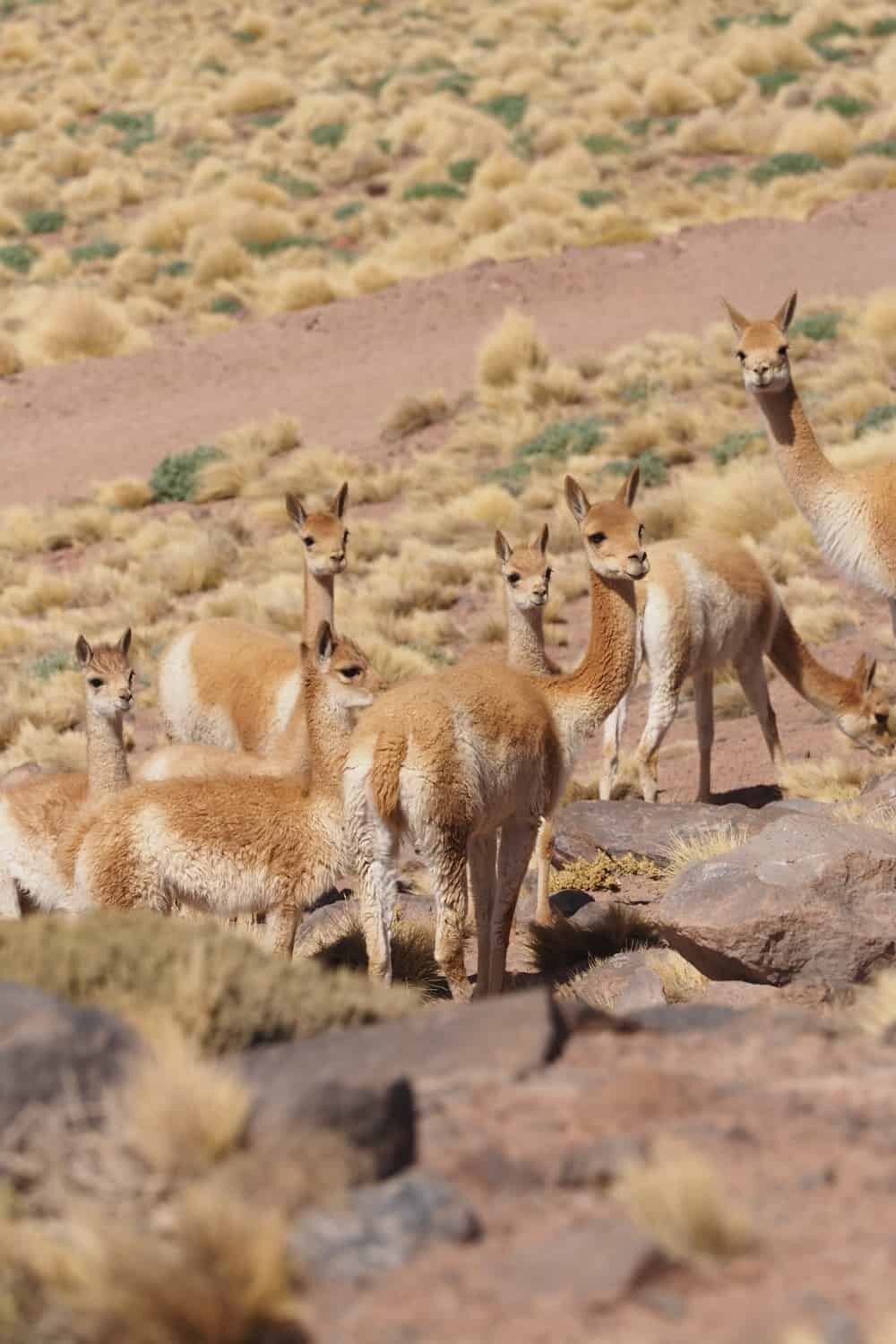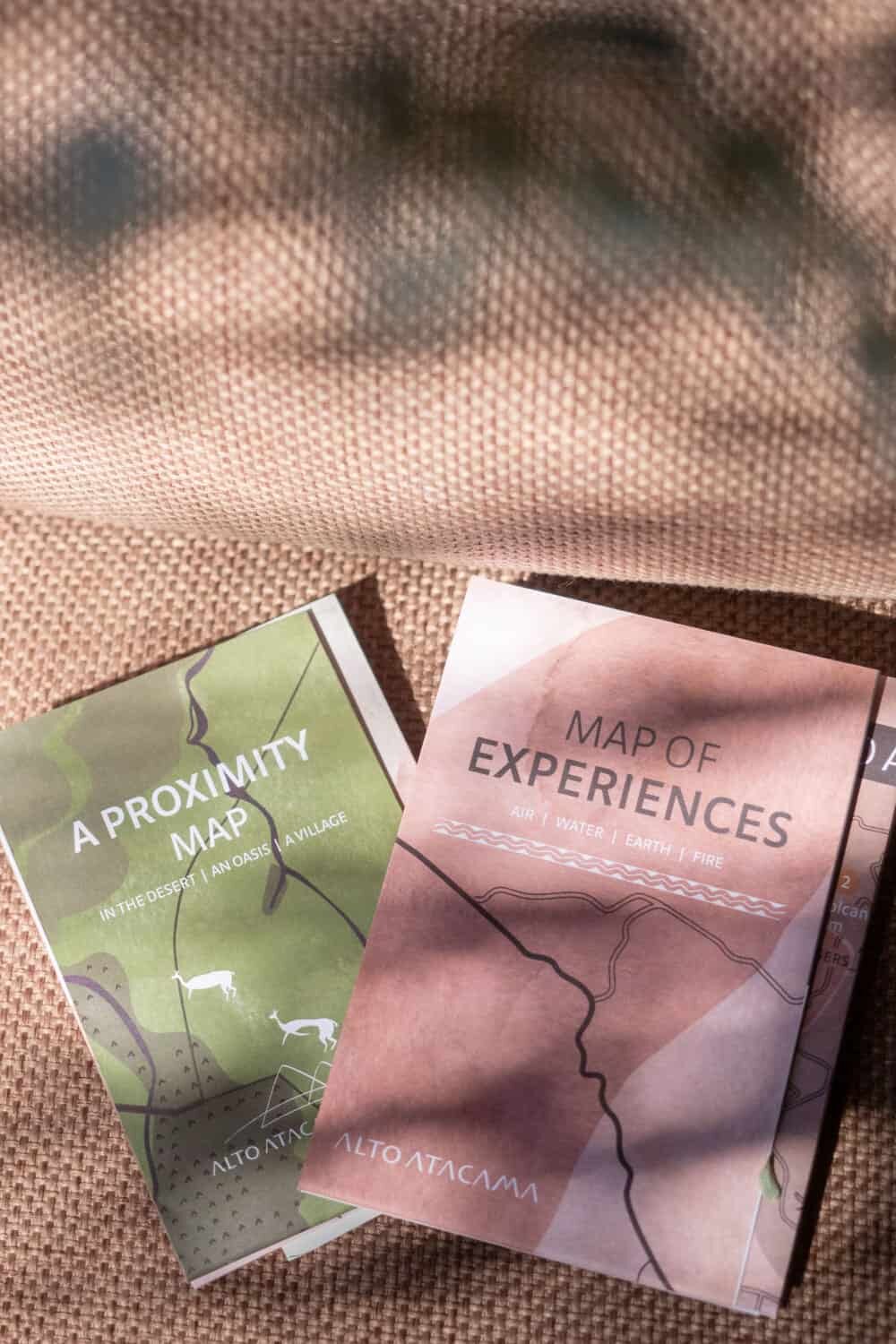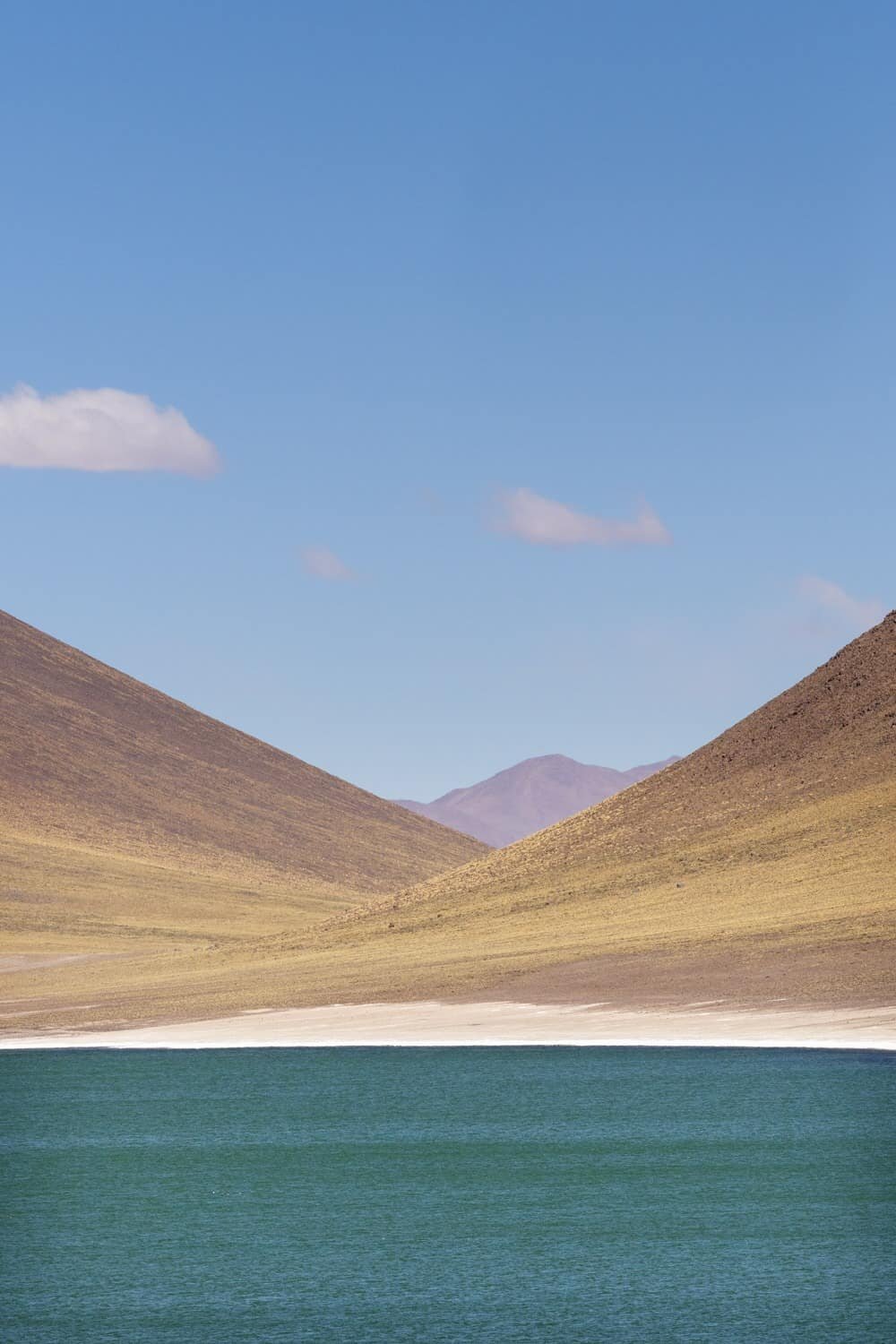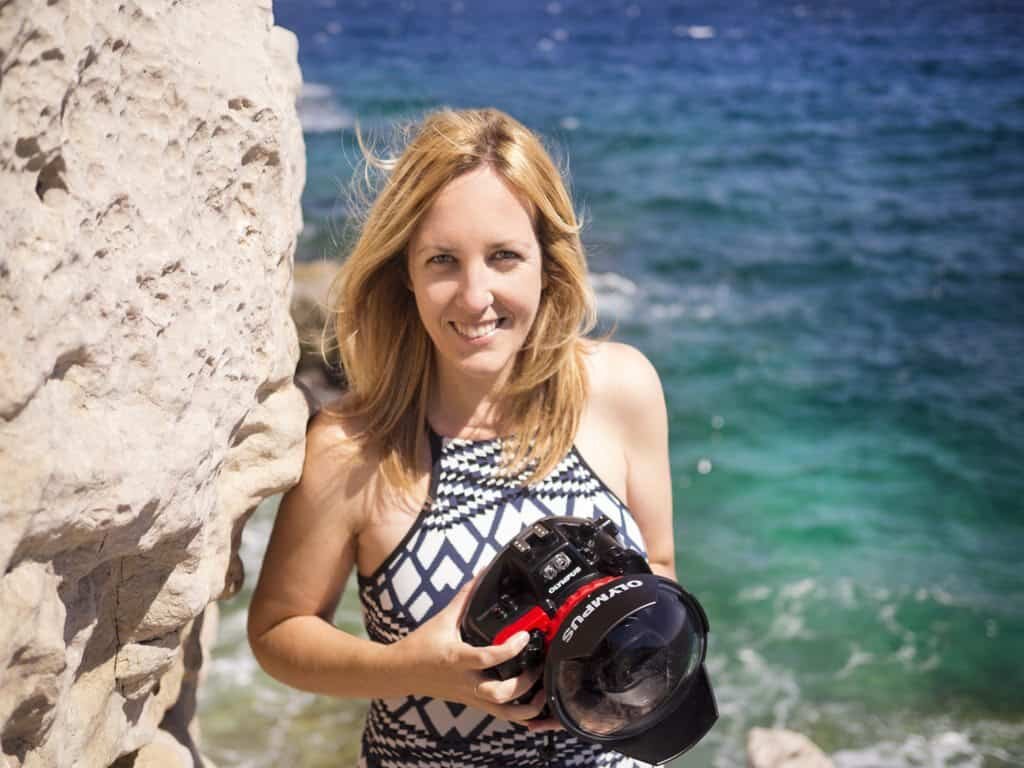 Hello! I'm the founder and photographer behind The Wandering Lens.
With 17+yrs experience as a professional travel and landscape photographer, all advice found on this site is from my personal experience on the road. I hope it's useful for your own travels and would love to hear in the comments about your trips and experiences around the world.