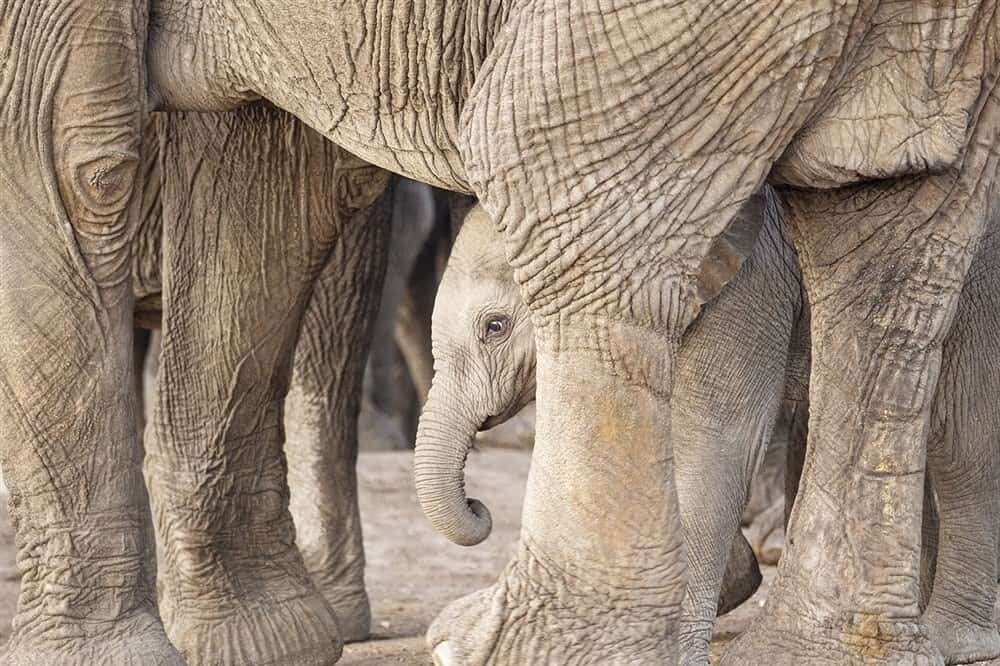 A whirlwind adventure where the wild things roam…
The grassland opens up as your safari vehicle cruises through the African savannah.
Suddenly a shape forms in the distance and you see it. Its regal presence and majestic mane, you're about to be one of the lucky ones granted a glimpse into the wild world of the king.
The African Lion…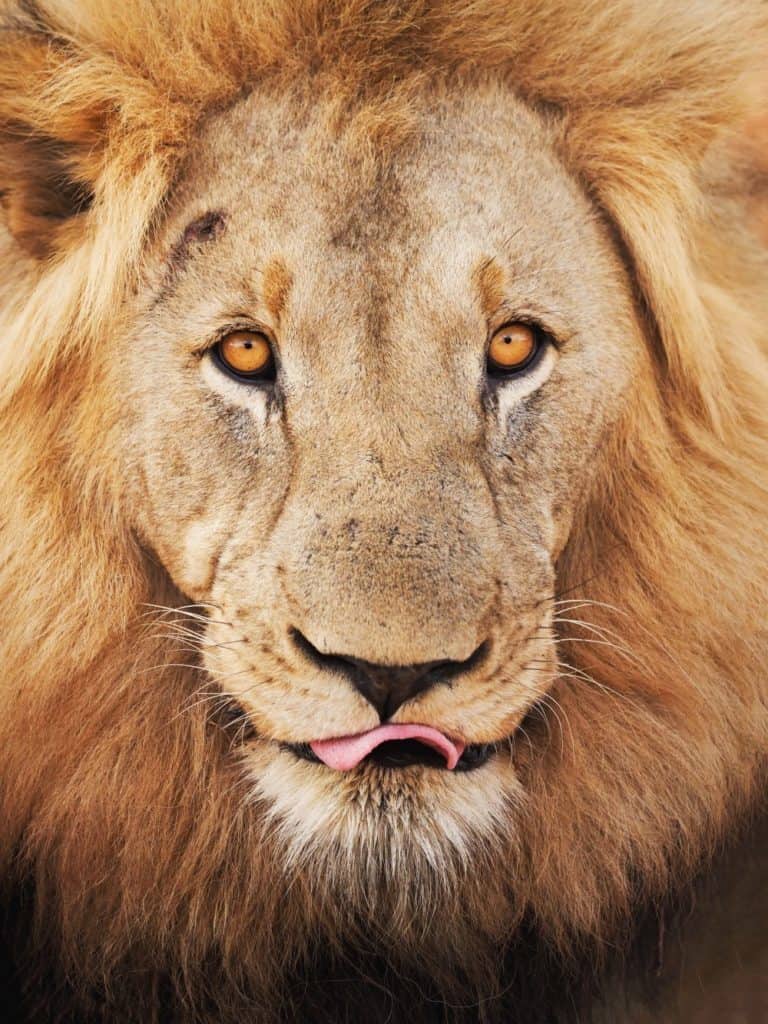 Expectations are something that easily soar above mountain peaks and lead us to dreaming up what we hope an experience will become. Sometimes they're met, other times they're shattered but when it comes to a safari experience in South Africa, boy are they exceeded in the most magnificent of ways.
As a photographer, a safari is the pinnacle of adventure. The unknown creates a heightened level of suspense, camera at the ready and eyes gazing in all directions. It's anyone's guess as to what you'll be photographing next.
Within seconds of landing on a dirt airstrip in the Madikwe Game Reserve, north-west of Johannesburg, I saw my first zebra standing beneath an umbrella thorn tree. I'd expected to maybe see an elephant during the trip but the secret was immediately out, an African safari really IS a true bucket list experience and I hadn't even stepped out of the plane.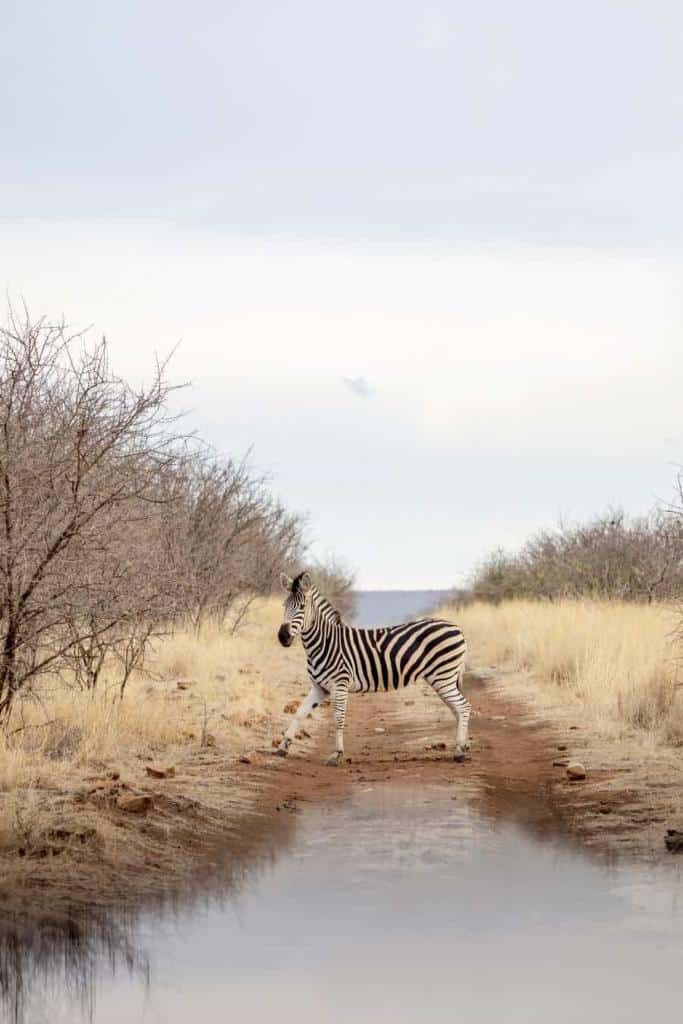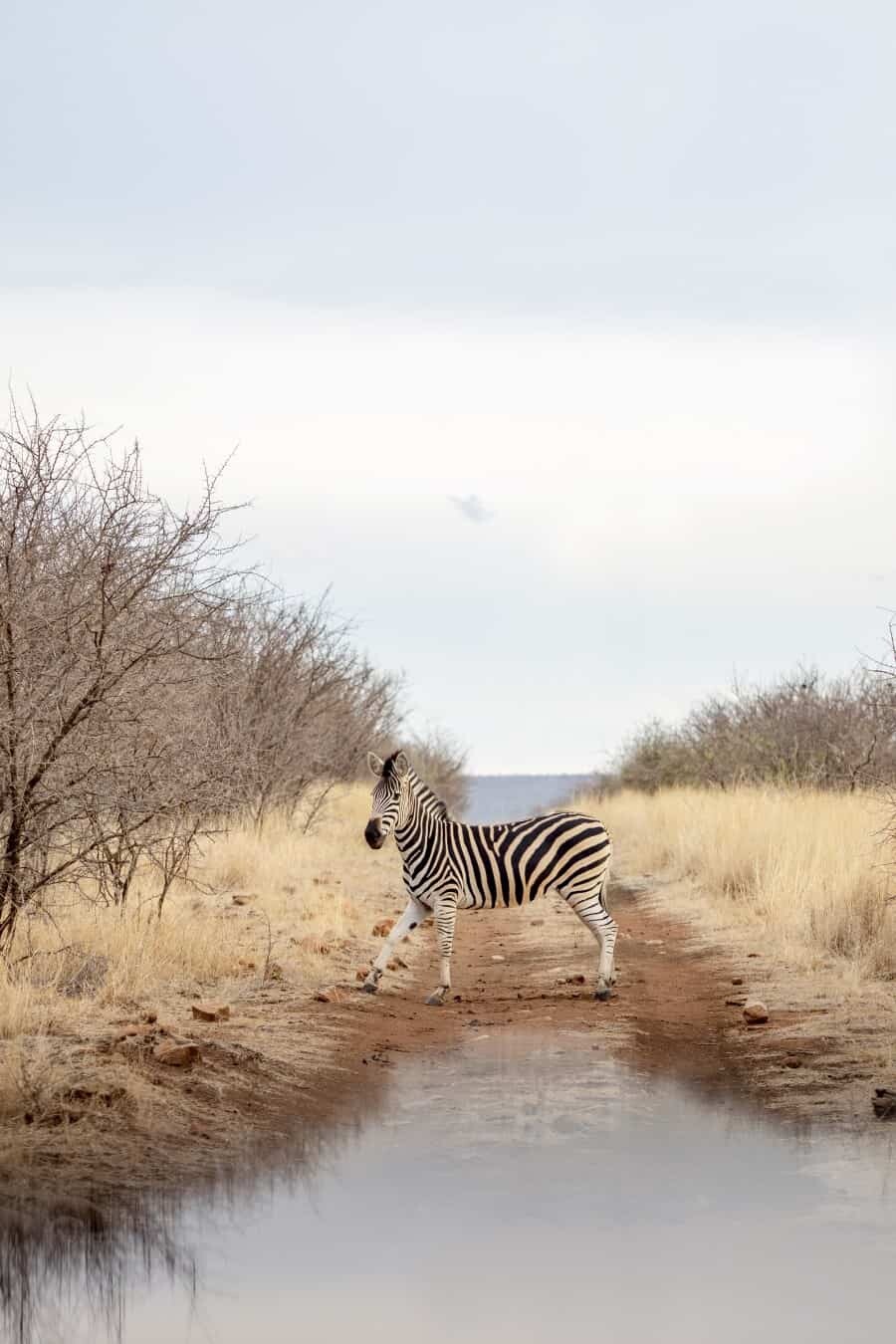 Little tip – You might want to get used to humming Hakuna Matata because really, there's no worries, all you're required to do is gaze upon landscapes teaming with wildlife. And if you've seen The Lion King as many times as me, it'll be hard the shake the tune!
To get the most out of your own safari experience, I wanted to share a collection of wildlife photography tips you can put into practice when you're galivanting across the African plains. At the end you'll also find a little behind the lens story about the moment mentioned above and my unexpected emotions while photographing a male lion. I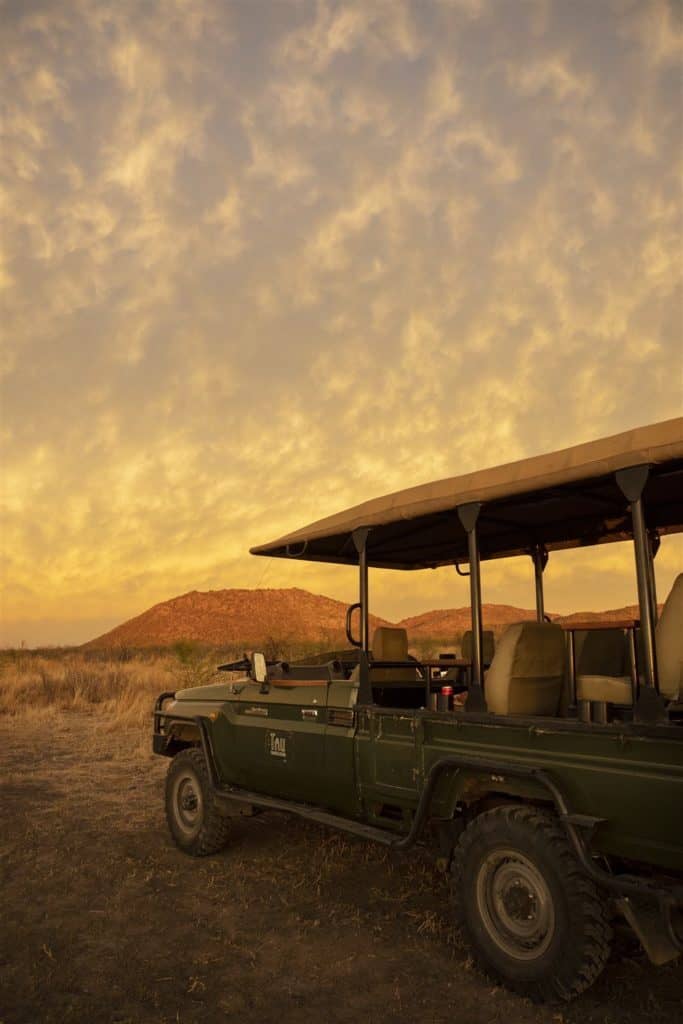 Wildlife Photography Equipment
Due to the unpredictability of wildlife, it's important to have the right camera equipment and also be prepared with the knowledge of how your camera works. Having the ability to select the best settings will enable you to snap quickly when that lion, elephant or giraffe graces you with their presence.
The Best Camera for Wildlife Photography
Choosing the best camera for your wildlife adventure comes down to two factors; being rugged and lightweight. You don't want to be lugging a load of gear around or fumbling to change lenses while wildlife passes you by. More often than not the vehicle is bouncing around as you search for animals so having a compact and versatile kit is ideal.
Brand loyalties aside, you want a camera that you're comfortable using and know that it will withstand a bit of dust (there's plenty on safari!), motion and bumps while in the safari vehicle and that can produce high quality images of your memories. For me, that's my Olympus system and because of their size, I took both the Olympus OM-D E-M1 MKII and Olympus OM-D E-M1X each day along for the ride.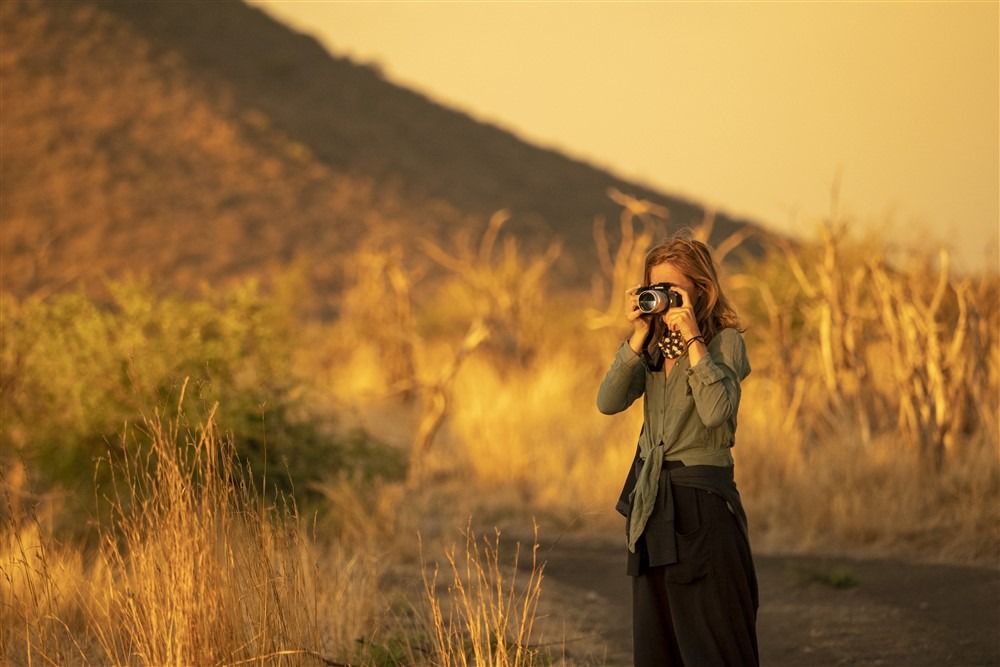 Wildlife Photography Lenses
Lenses are probably the biggest factor to consider when photographing wildlife. Because you never know where the animals will be, you need to ensure your gear is versatile enough to offer you a variety of focal lengths to capture the magic.
To start with, pack a zoom lens that covers a range of around 40-150mm which was my most used lens on the trip (80-300mm equivalent). Surprisingly, the animals were a lot closer than I had imagined and initially I was worried that it wouldn't reach far enough. For about 80% of my time in South Africa though, I had this lens on my camera and found it was ideal for photographing closer portraits of the animals, along with adding perspective to distant figures within the landscape.
Ideally you'll have access to lenses similar to the below for your trip –
40-150mm f/2.8 (1.5x converter available)
Your game drives will usually occur in the early hours of the morning and golden hour of the evening to avoid intense heat during the day. This in turn means that your equipment needs to be able to perform well in low light conditions.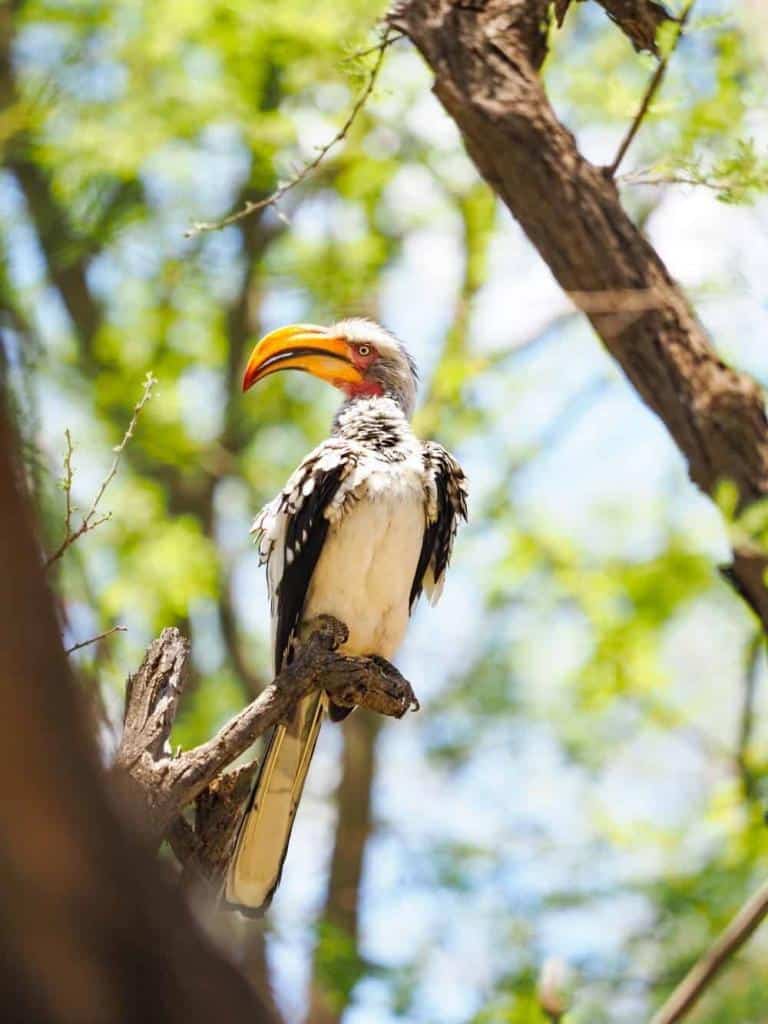 Wildlife Photography Tips
Keep your eyes peeled. The earlier you see an animal in the distance, the more time you have to prepare ideas for how to capture the scene. If it's a giraffe, do you want to switch lenses for a closer portrait, or do you want to click quickly as the vehicle approaches, using it's height to form a very obvious subject amidst the flat surroundings?
Shoot with a wide aperture to blur the foreground and focus on the subject. By using an aperture like f/2.8, you'll produce a gorgeous bokeh that helps to narrow in on the subject and help it stand out within your image.
Frame the wildlife within the scene and look out for other elements to include in the shot. Is there a solitary tree you can line up, lines or patterns leading towards the animal or light shimmering on the grass that creates a stage beneath its location?
Learn to use your cameras high-speed shooting mode before your trip so you can easily switch over to capture birds in flight, rhinos running through the grass or elephants having a tussle. A fast shutter speed of around 1/2500 sec will help freeze motion.
Shoot flash free and on silent mode! You don't want to scare the animals in any way so it's best to blend in by using silent mode to hush your shutter, and also ditch the flash…your ranger will drive you straight back to the lodge if you fire it off anyway!
Photography Tips – Browse the entire library of photo tips!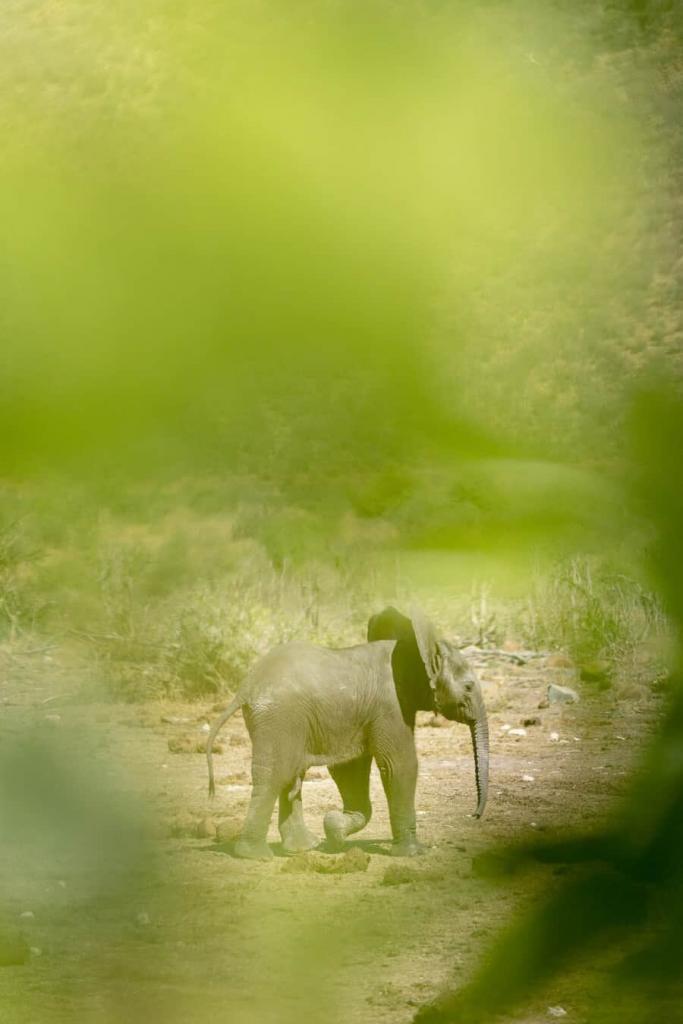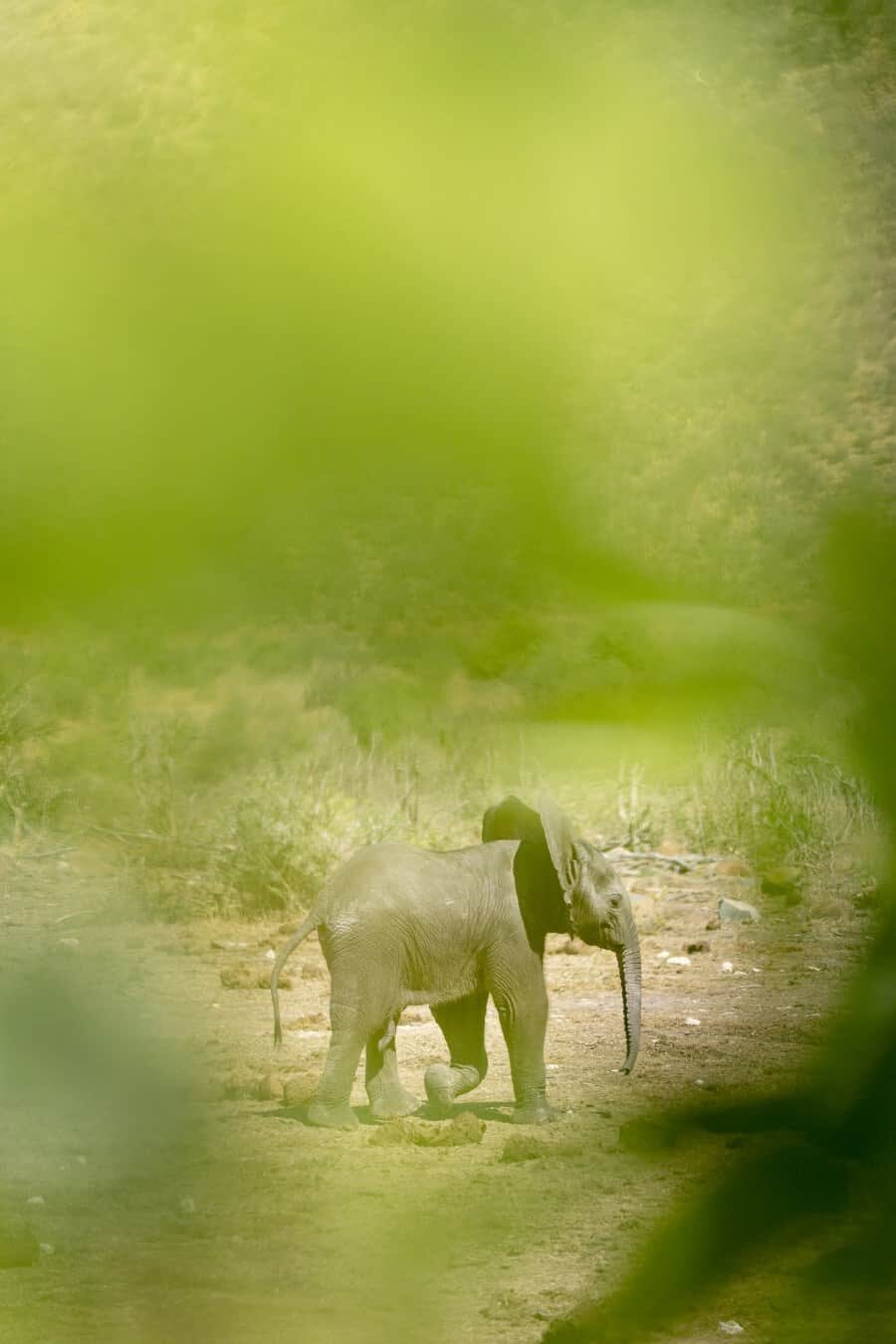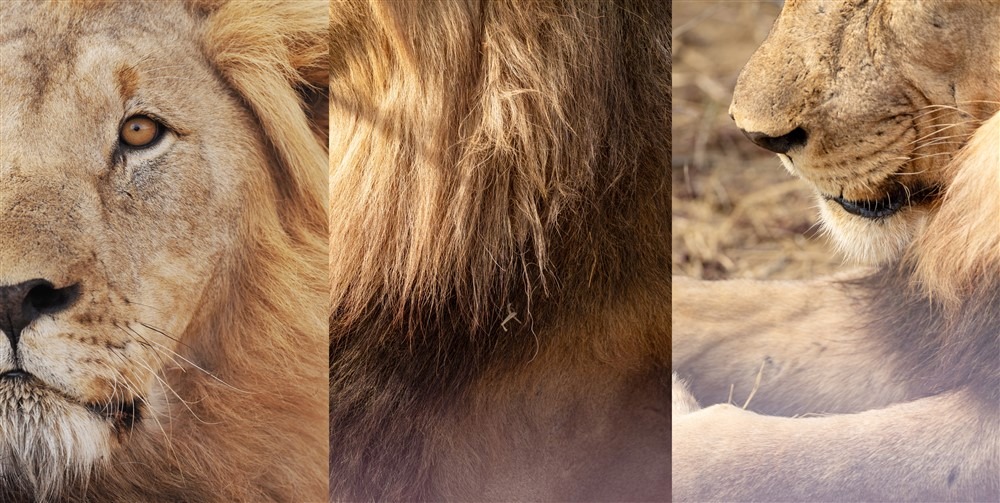 Day three of my safari and the male lion was still illusive. Driving at speed to the other side of the reserve, our ranger had heard whispers one was lurking nearby.
Eyes peeled and head switching from left to right I had every finger and toe crossed this would be the moment. Then, I saw it. Casually chilling beside the road, he wasn't bothered at all by our arrival, continuing to gently nap in the late afternoon light.
Raising the camera to my eye, I looked through the 300mm lens to capture his mane up close. Unexpectedly he slowly turned his head, and it felt like he was staring directly into my lens. Lowering the camera, I stared straight back, tears welling in my eyes as he held focus and we locked eyes. Of course I can't be sure if he was looking at me, or just the shape of the vehicle but I can safely say that I was totally overwhelmed by the moment, in the most unexpectedly beautiful way.
Go on a safari, it's life changing.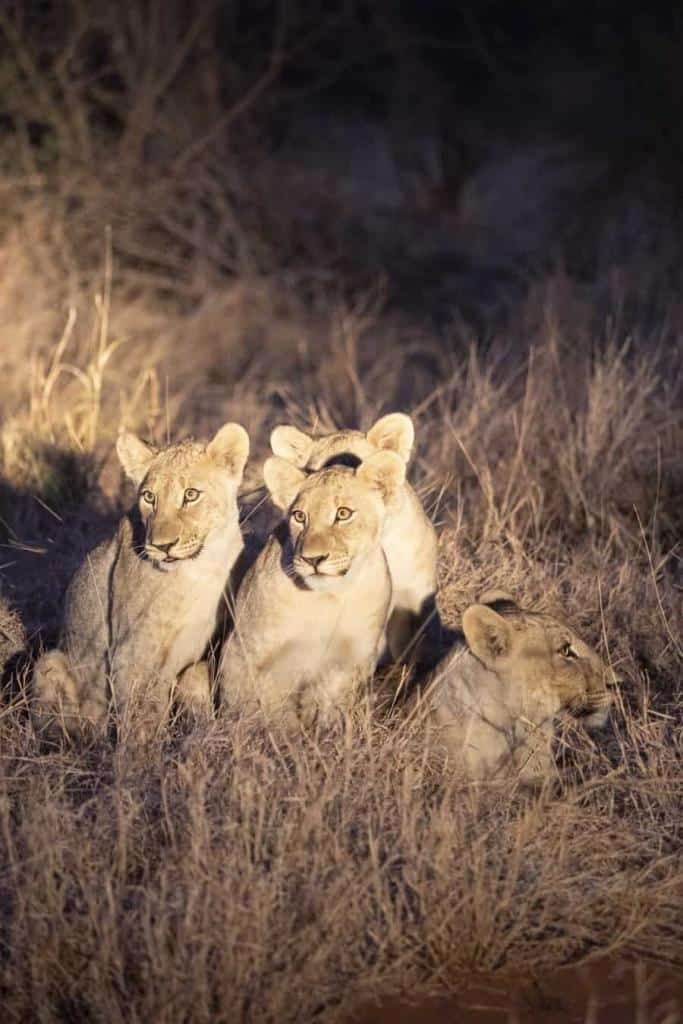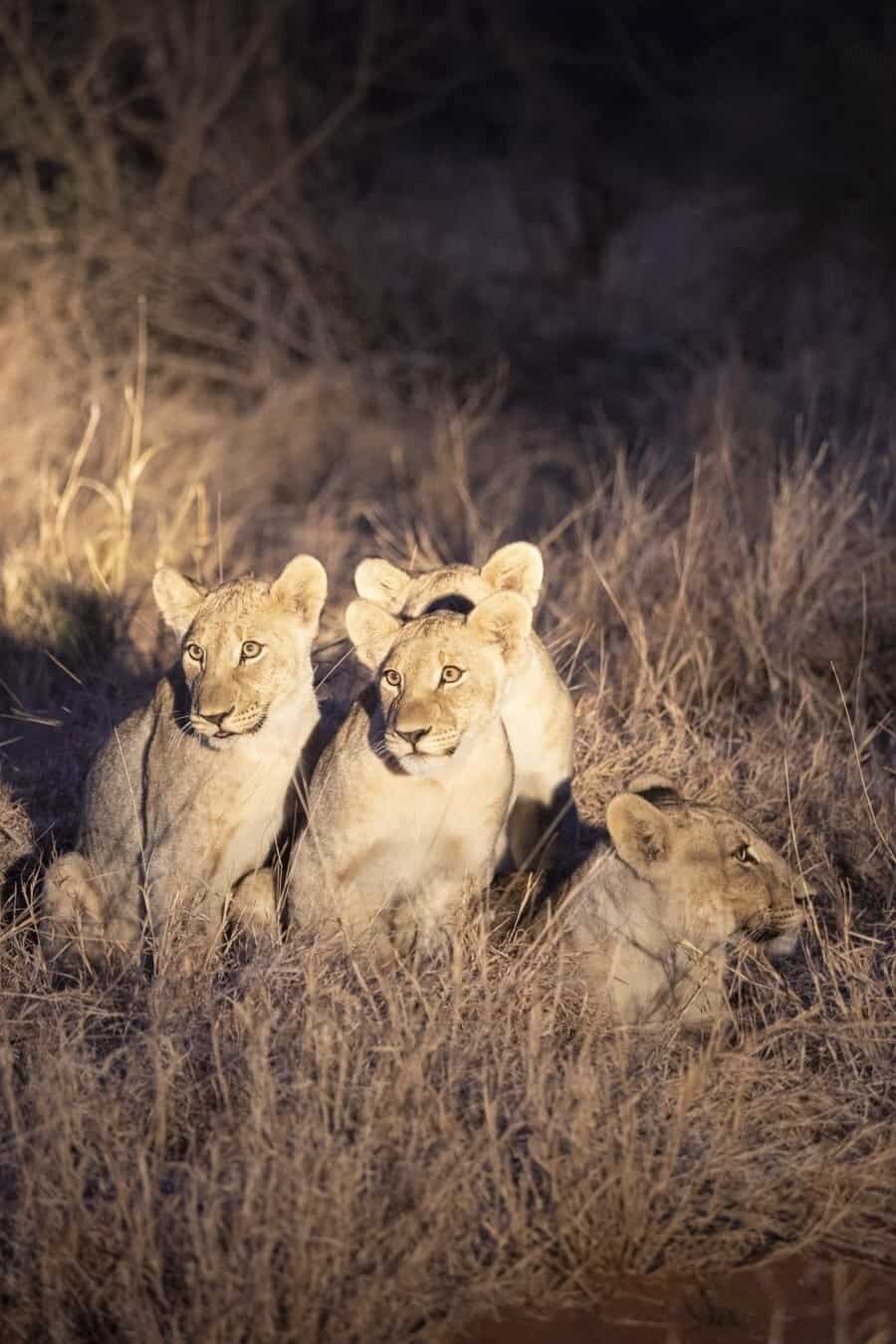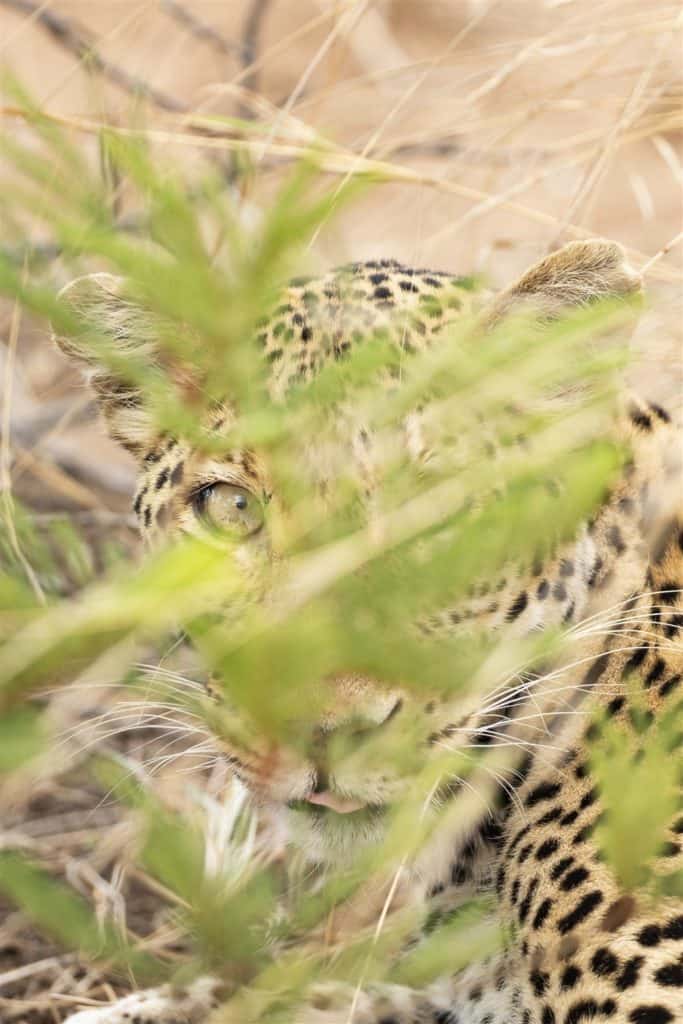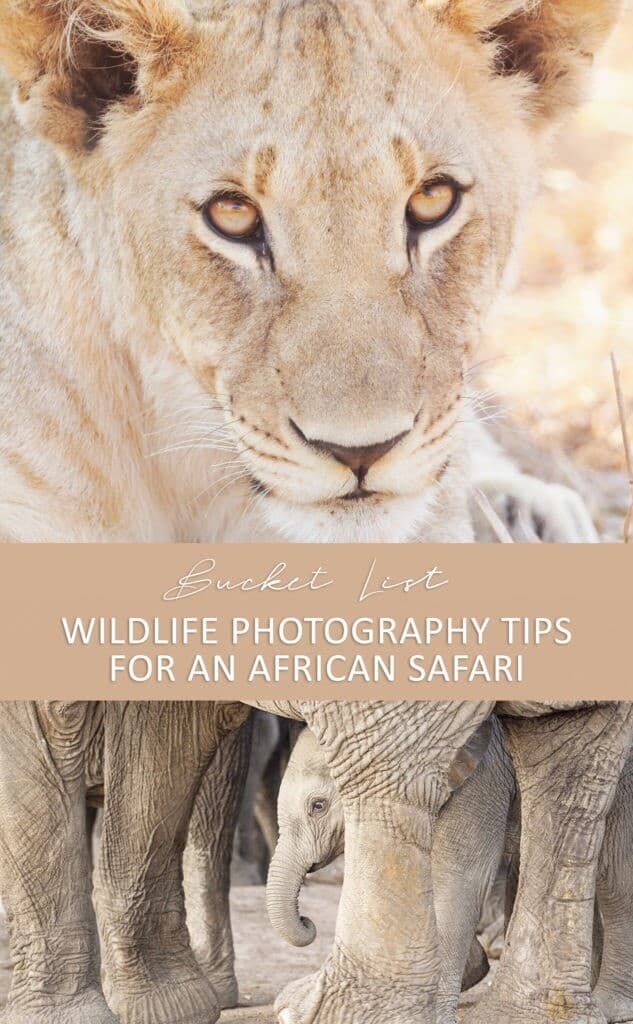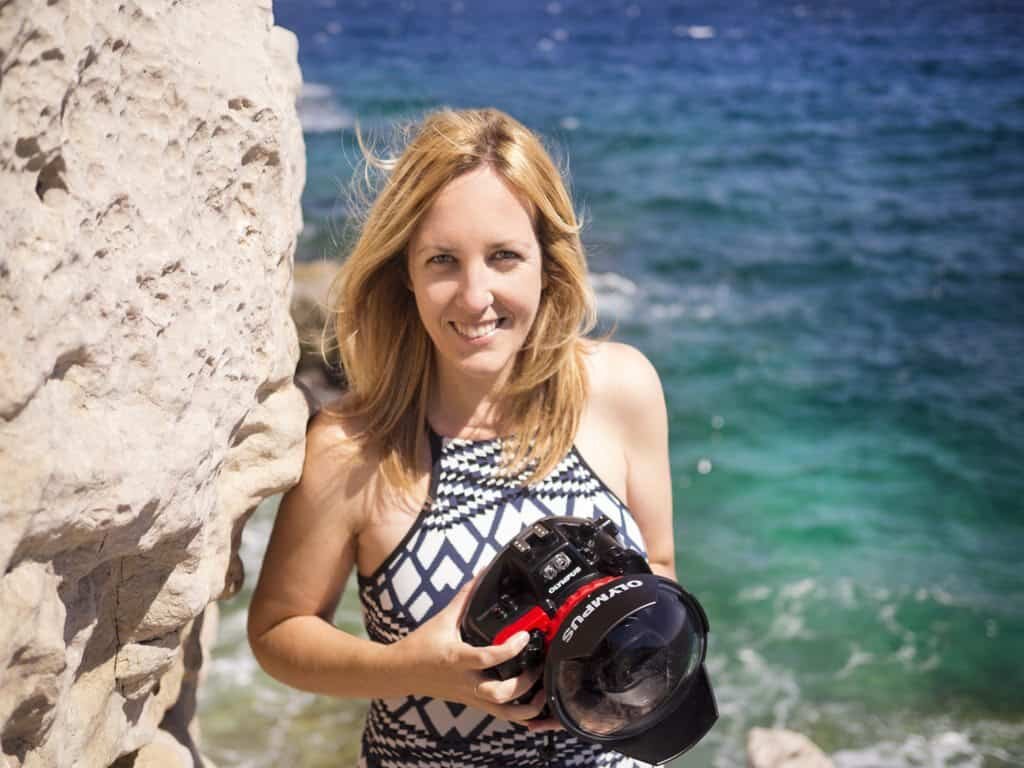 Hello! I'm the founder and photographer behind The Wandering Lens.
With 17+yrs experience as a professional travel and landscape photographer, all advice found on this site is from my personal experience on the road. I hope it's useful for your own travels and would love to hear in the comments about your trips and experiences around the world.