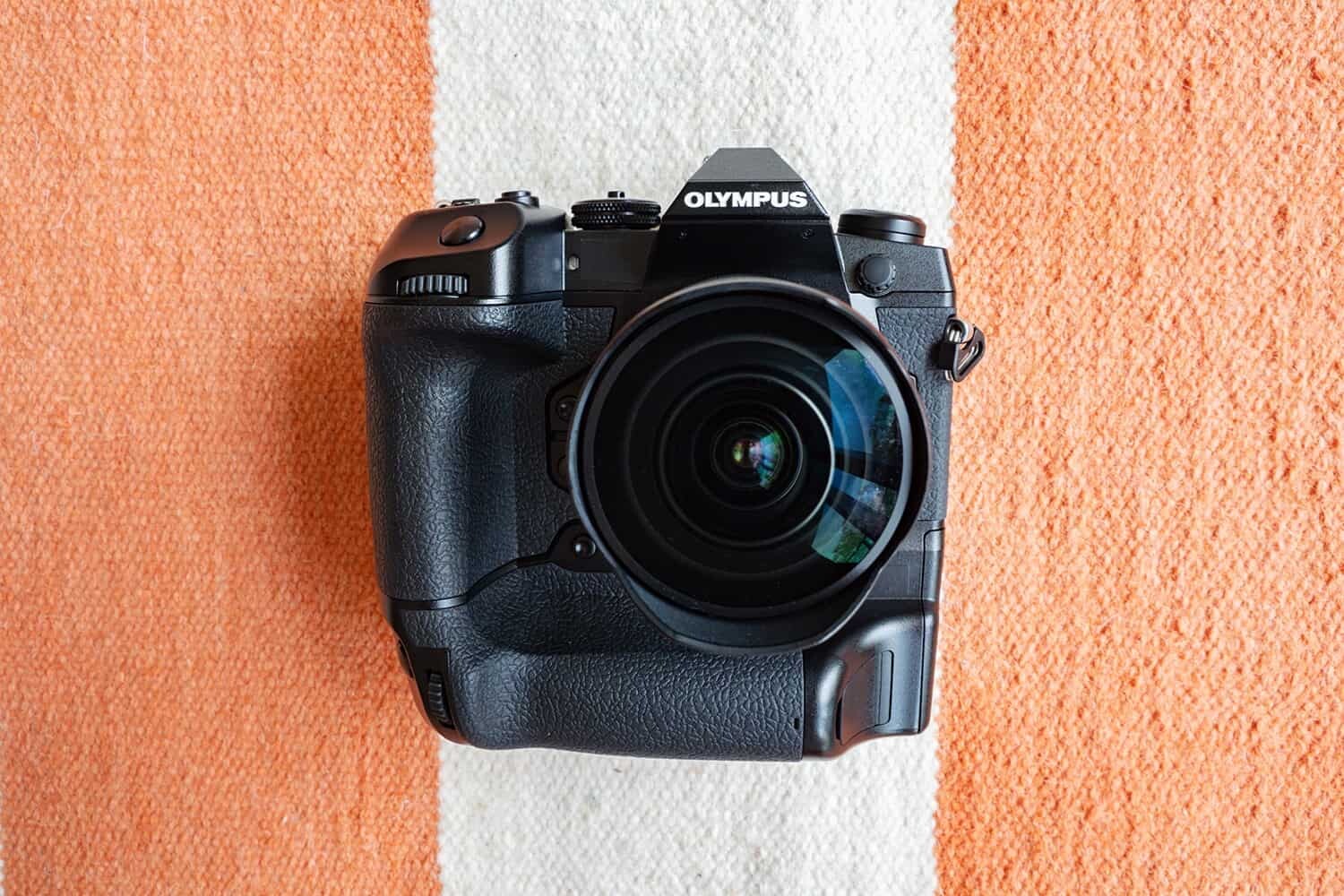 Hello Gorgeous – The Olympus OM-D E-M1X has arrived!
Hiking through the frozen tundra of Finnish Lapland in -20degrees, the Olympus OM-D E-M1X slung over my shoulder, I was in awe of the pastel tones and natural beauty of polar night above the Arctic Circle.
Then…I fell in a giant hole.
A pit of nothingness suddenly swallowed me up to my waist in snow, the camera taking on a frosted new white coat and getting a good battering in my desperate attempt to clamber back up on to solid ground. While it wasn't in my original plan, I was in Finland putting the E-M1X to the test and with such advanced weatherproofing knew that it would no doubt come out of this ditch in much better shape than me!
So, I'm guessing you've heard the news…the mighty Olympus OM-D E-M1X has just been announced and boy does it pack a punch.
As part of the Olympus Visionary team, I was lucky enough to meet this new beauty back in December 2018 and take it for a test run on the plains of Madikwe Game Reserve in South Africa. Photographing wildlife, capturing high-speed shots and testing its features alongside a group of professional photographers who were equally as blown away as I was at the capabilities of this camera was one of the highlights of my career. To be granted a peek at such a precious piece of equipment was such a privilege and while I thought it would be difficult, it's been surprisingly fun keeping the details a secret because I knew people would be excited once it was launched on January 24th, 2019.
Fast forward a few weeks from December and I took the camera for a second spin above the Arctic Circle to really test the limits of it's weatherproofing, a step up from the OM-D E-M1 MKII I currently shoot with. If you've been reading The Wandering Lens or follow me on Instagram @the_wanderinglens you'll know I mention the benefits of weatherproofing quite often and while I was already impressed with the Olympus system, it's been improved ten-fold as evidenced by the snow monster above.
Before we go any further, this camera isn't a replacement to the E-M1 MKII, it's going to sit alongside as the second flagship model for Olympus. Designed for action, sport and high-speed photography with intelligent focus tracking, this model also provides landscape photographers like myself with one very, VERY cool feature…a 50MP hand-held high-resolution shot. Previously this was only possible with a tripod but due to the brand new 7.5 stops of stabilisation, the Olympus OM-D E-M1X boasts the best image stabiliser on the market and wow can you feel it.
While the camera is only just being announced, I wanted to put together this personal review having now used it in three countries and across three environments…safari, snow and city. Despite being a professional photographer for 15years I'm not the biggest tech or gadget person so there are of course features that aren't super relevant to my style of shooting. I do however know what I need and love in a camera and the E-M1X ticks all those boxes, and some I discovered while using the camera that I didn't even know I needed.
One of the things I'm sure will be talked about most is the size, why did they go bigger when everyone is trying to go smaller? Obviously it's a little larger in comparison to the E-M1 MKII but after photographing with the E-M1X for weeks now, I can tell you it's not a whole lot heavier. In fact, with the integrated vertical grip, it feels like a bulky professional grade DSLR but without the additional weight…like a Mary Poppins bag that fits everything including the kitchen sink but she can still carry it around! I originally switched over to Olympus from the Nikon D800 due to back issues from carrying around two bodies and I can safely say that I was hiking, cross-country skiing and photographing with the E-M1X all day long without any back pain. Just one of many reasons I love shooting with Olympus gear, they're light-weight legends!
Read more – Setting the Scene with the OM-D E-M1 MKII or Olympus Archives on The Wandering Lens
Below are a list of the fancy new features followed by a series of images taken with the Olympus OM-D E-M1X, alongside their settings and descriptions of when and how they were captured.
Fancy Features of the Olympus OM-D E-M1X
Enhanced electronic viewfinder with brighter and bigger view at 0.83x magnification (one of the most notable differences for me!)
Refresh rate of 120 frames per second via a progressive scan for smoother display.
Shoots up to 74 continuous RAW files…the processing speed is bananas!
Built-in Live ND Filter – such a fun feature that I'll share more about soon with example imagery.
Capture hand-held high res shots of up to 50MP (yippee!)
Dedicated ISO button right beside the shutter for easy access
Addition of 'B' to the Camera Mode Dial to access Bulb, Live Comp and Live Time modes quickly.
Integrated vertical grip to switch easily between portrait and landscape shooting.
Space for two high capacity batteries that can be charged via USB! Battery status display also shows use and status for each battery.
Industry leading stabilisation system with a massive 7.5 stops.
Advanced weatherproof rating meaning you can technically submerge the camera underwater for a short period of time…obviously don't go out trying this for fun but take note that in regular rain, snow, dust, by the sea etc it's an advantage that's going to take all the worry out of getting your gear wet or covered in the elements. Cable connections are also weatherproof!
A built-in ND filter
New 'My Menu' to access individual settings that can be created for each scene/style of photography that you shoot.
Industry leading supersonic wave filter dust reduction system (SSWF), the video showing how this works is really impressive! It basically throws dust right off the sensor.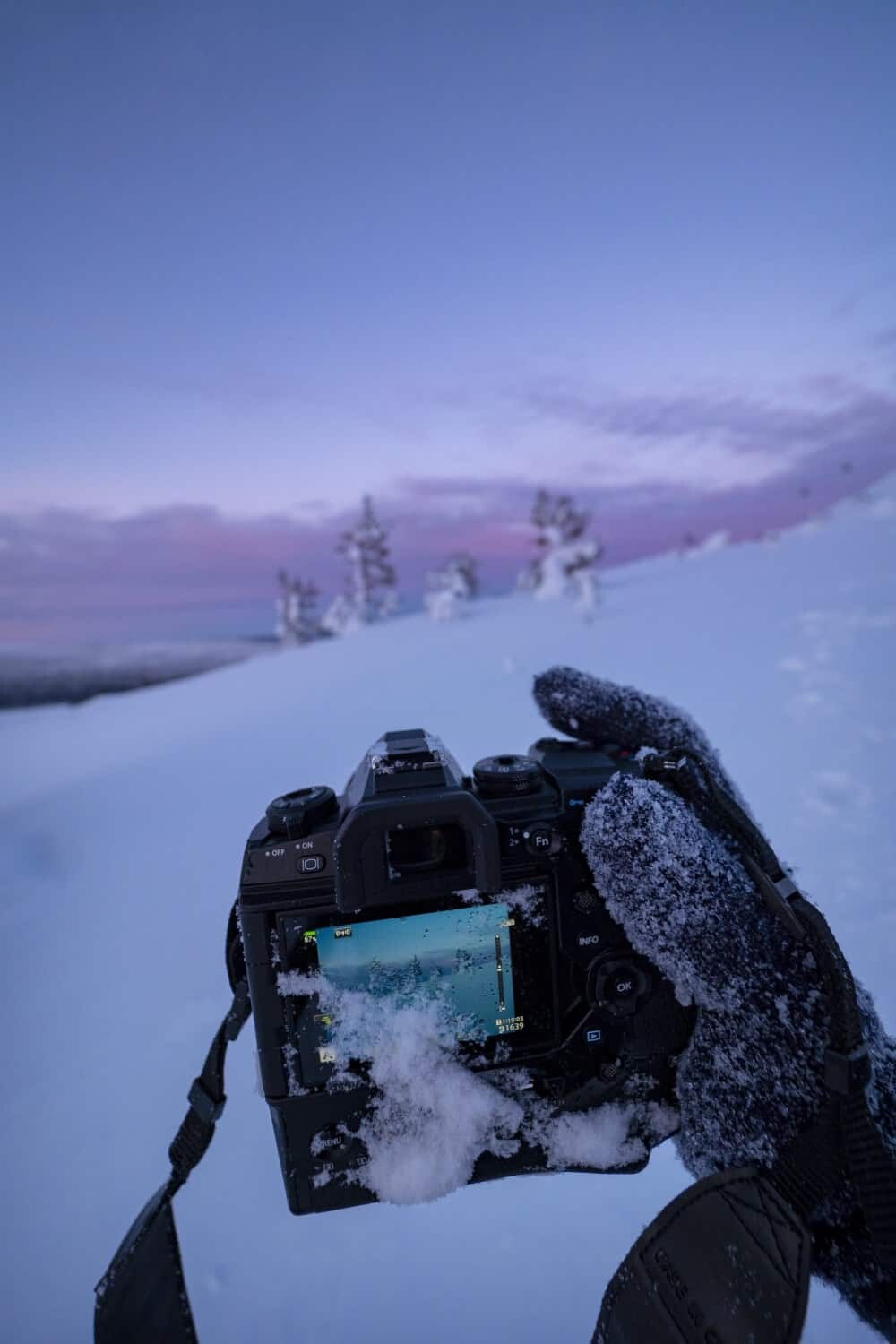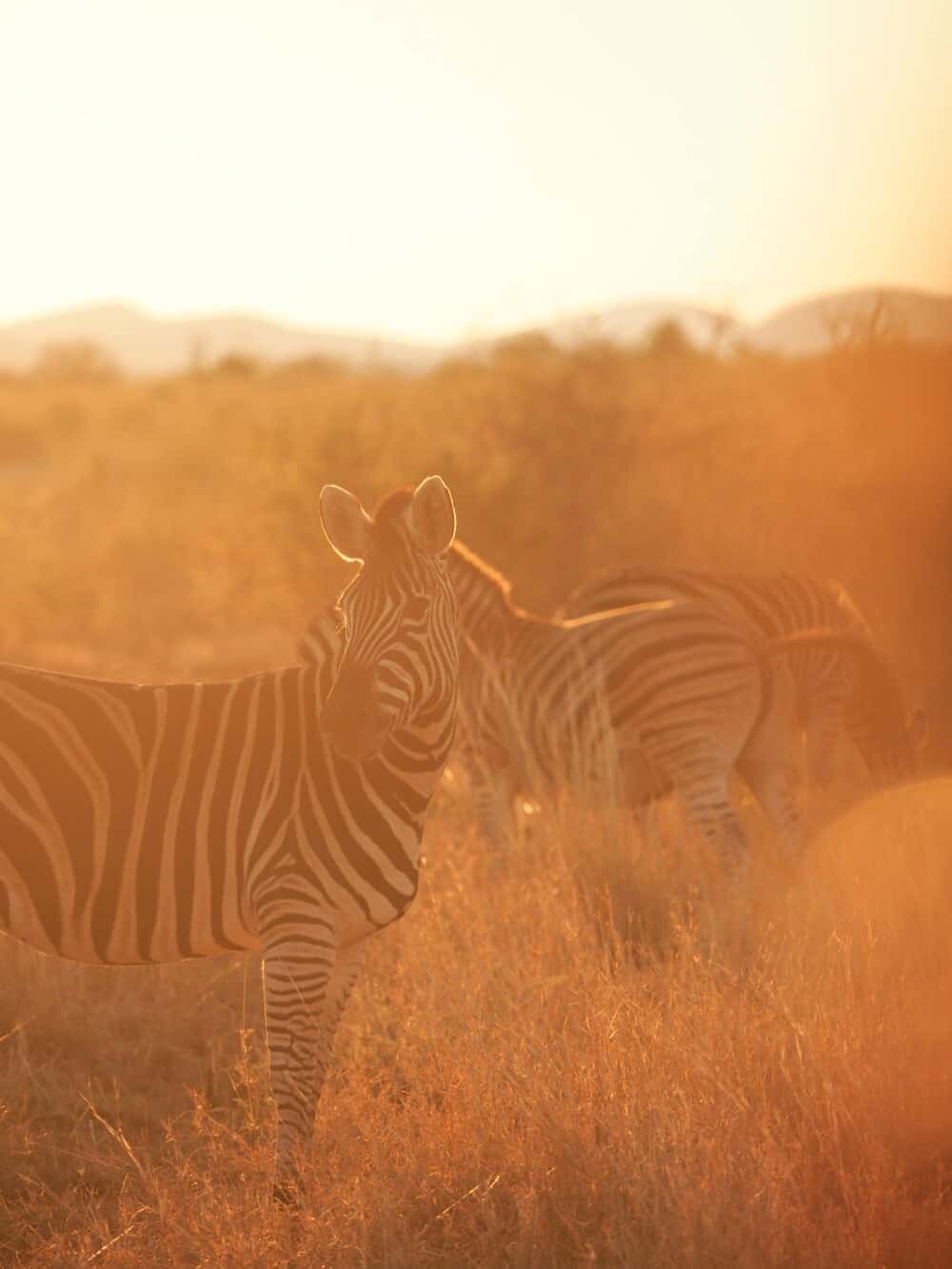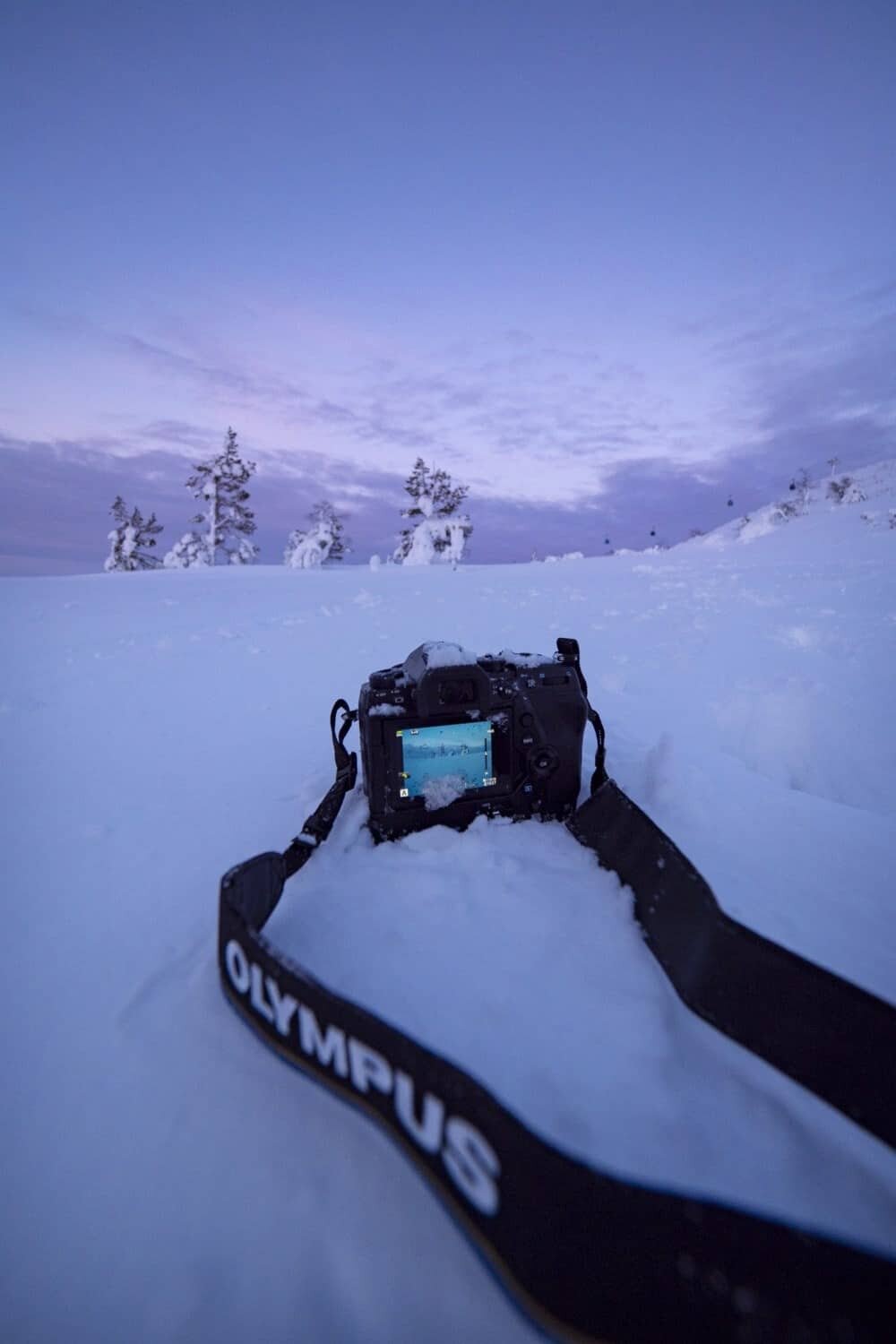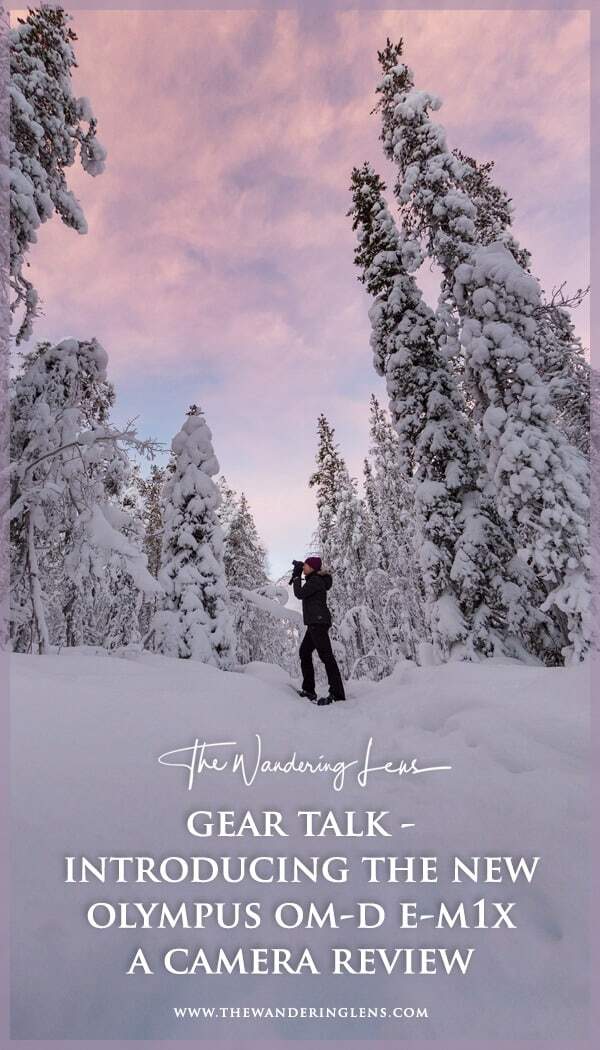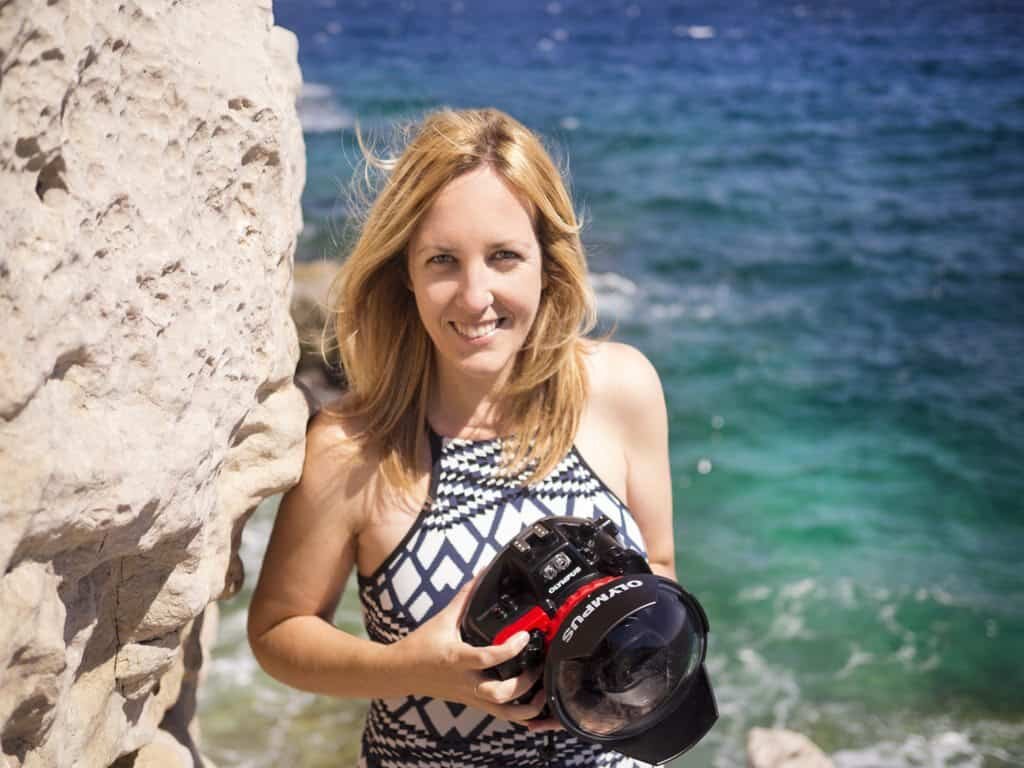 Hello! I'm the founder and photographer behind The Wandering Lens.
With 17+yrs experience as a professional travel and landscape photographer, all advice found on this site is from my personal experience on the road. I hope it's useful for your own travels and would love to hear in the comments about your trips and experiences around the world.