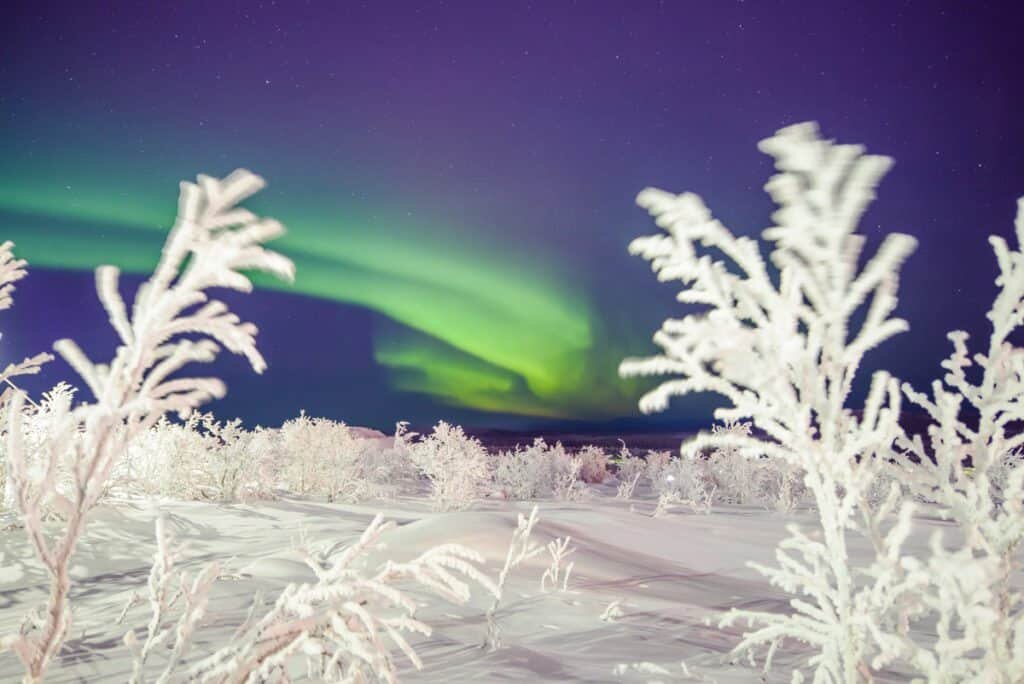 As a weather geek, photography for me is about so much more than just clicking the shutter. It's about reading the conditions, knowing the forecast and experiencing nature in all of its glory.
From snow storms to gleaming sunshine, predicting the weather forecast will allow you to prepare to a certain extent for what type of shots you can take and where to go to make the most of the conditions.
I actually hesitated about writing this post as it's letting you in on a pretty big obsession of mine and frankly, I'm not so sure people watch the sky this closely? Surely it's not just me that gets excited by a line of clouds building in the distance? Or gets a kick out of tracking wind speeds during a storm?
Yikes. I hope there's at least someone else still reading to this point!
If you've got this far, hooray! Let's talk all things weather and photography.
Clouds might ruin the day if you plan on lying by the pool but if you're out to capture long exposures at sunset, they'll be on the top of your wish list.
The information below is especially relevant if you're looking to capture landscape or underwater photography as you will primarily be controlled by the weather as to what you can create.
My Weather Addiction – Accuweather
Now this isn't an ad or plug to use the following site, it's more of a fascination that I have because it's helped me out SO much with accurate forecasts. AccuWeather is usually the result that comes up in Google after of course, the Google weather. I've found if Google says it's going to be raining, I can then go into AccuWeather and it'll show me exactly when that rain will fall and how much cloud cover to expect each hour. Put simply, it is genius.
My family and friends are a little sick of me saying 'check Accuweather' when they ask if it's going to rain and I also may have started challenges to see just how accurate it can be. If it said rain at 4pm and clouds were approaching, the most it's been wrong (on my watch) is by ten minutes. Crazy right?
Okay, maybe I've got a problem!?
Anyhow, obviously it can't always be perfect but if you're a landscape photographer and want to know when to start your hike or how long to sit outside waiting for that perfect sunset…this is a great resource to have! It's also great for predicting storms.
I booked a last minute trip to Lake Blausee purely based on the Accuweather forecast. I'd been watching for when the next big snow fall would be and accuweather got it bang on resulting in a complete winter wonderland to photograph amongst.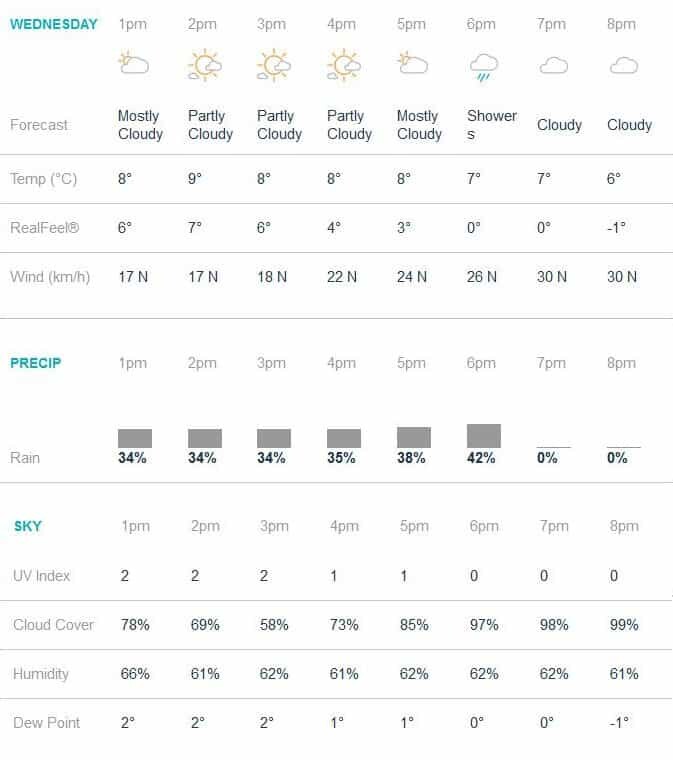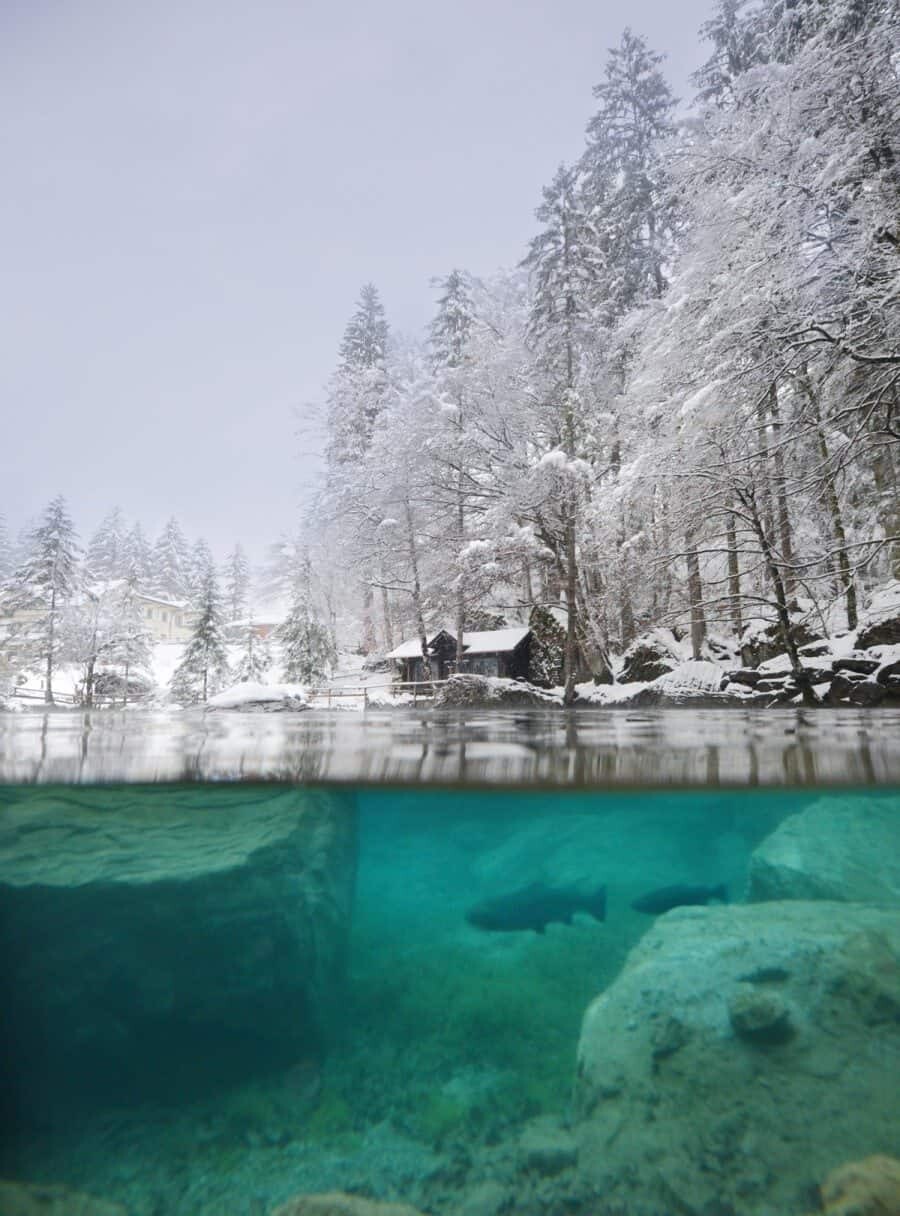 ---
Golden Hour
Shooting in the warm light of sunrise and sunset produces that gorgeous glow everyone dreams of capturing. While you can easily find the sunrise and sunset times online, there are sites available that will help you to find the exact direction and best times for dusk, solar noon and dawn.
Suncalc (their map is down currently) allows you to input your location and will then give you directions on a map for which way the sun will be for various times of the day. Simply move the toggle across for the time you're hoping to photograph and voila. It's pretty impressive! In the meantime try the PhotoPills app which is a treasure trove of information and forecasting assistance!
If the light is looking a little less than glowing don't always be put off and go home. I've had days that have been overcast all day and then at sunset, all the colours from pinks and purples to orange and red came out to play. Look for a gap on the horizon that will allow the sun to peek through and then cross your fingers it illuminates the clouds.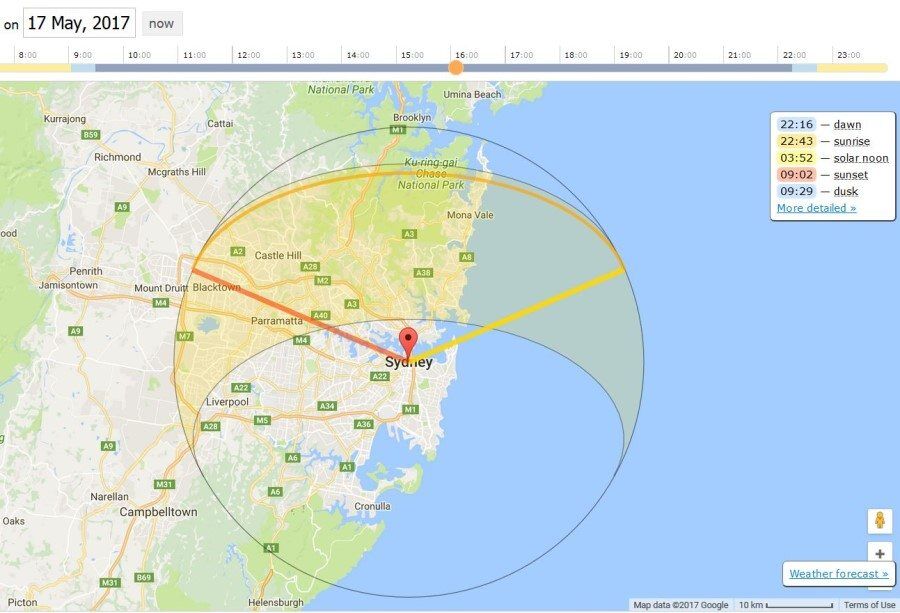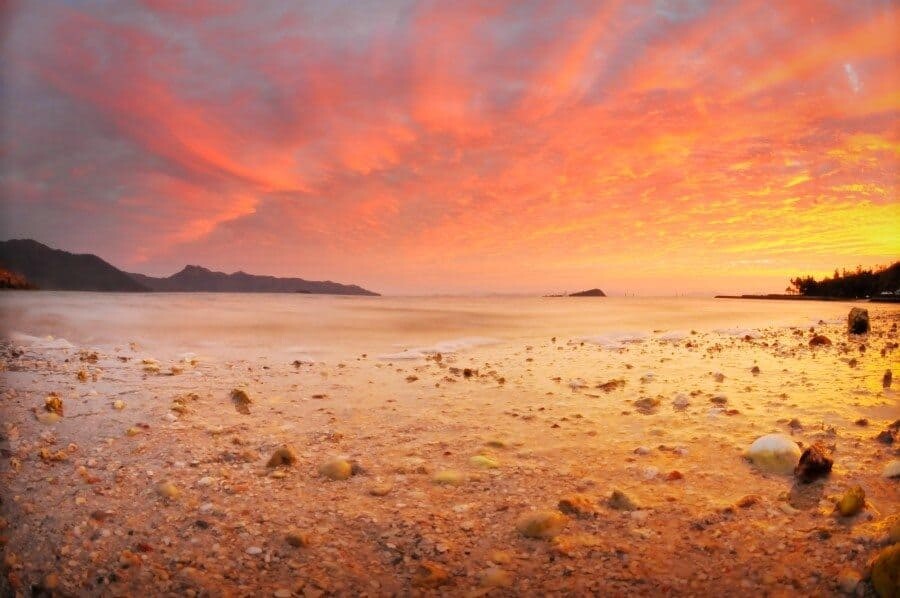 ---
Weather Radars
Rather than just a text forecast, you'll find a number of meteorology bureaus publish live radars that show weather fronts as they move across the landscape. Australia has a great resource with the Bureau of Meteorology (click the icon nearest to your location) where you can see a storm, the levels of rainfall and wind speeds. When I was living on Hayman Island and a cyclone hit, I sat under the bathroom sink (sturdiest place in the apartment) with my laptop open tracking wind speeds from this radar, it was incredible to watch as the cyclone's eye passed over the island and to not only see the wind speeds changing but also hear it outside.
If you're more of a storm chaser, there's a number of sites to follow live where lightning strikes have hit or where lightning is currently active. Lightningstrikes.org is ideal if you're on the hunt for some dramatic scenes. I won't go into tracking tornadoes because that's a whole other level to my weather tracking abilities!
When travelling in Iceland they have an incredible weather website with warnings, wind speeds and storm tracking which is essential. Iceland can get hit by some very strong weather fronts coming off the North Atlantic Ocean so if you're visiting Iceland, be sure to check out vedur.is.
---
Aurora Forecasts
If you're lucky enough to be above the Arctic Circle or close to it between September and March there's no doubt aurora will be on the top of your wish list.
This illusive beauty fills the skies with dancing waves of colour and what makes it so special is that it appears whenever the magic conditions collide…which is very hard to predict.
Here's a little explanation of what causes aurora –
"During one kind of solar storm called a coronal mass ejection, the sun burps out a huge bubble of electrified gas that can travel through space at high speeds. When a solar storm comes toward us, some of the energy and small particles can travel down the magnetic field lines at the north and south poles into Earth's atmosphere. There, the particles interact with gases in our atmosphere resulting in beautiful displays of light in the sky. Oxygen gives off green and red light. Nitrogen glows blue and purple." – NASA Space Place
If you're heading out to photograph aurora there are a few apps that will allow you to predict to some extent your chances of seeing the sky dance. My personal favourite is below…
Aurora Alerts – This app lets you type in your location then provide a percentage of how likely it is that aurora will appear or how strong the aurora is. I was about to go to bed one evening during my Iceland workshop and checked for one last time to see if the aurora was appearing…at 1am I got an alert saying it was at 34% strength overhead. I ran outside and bam, green dancing waves in the sky! See image below for the app…search itunes and you'll find it for free to download there.
Obviously, an app can't predict aurora to a great deal of accuracy and if you're determined, the best way to spot aurora is to find clear skies, look up and cross your fingers! More often than not the aurora will start around the horizon and then form across the sky, other times though it can simply be an elegant flicker above.
Take a read of my guide for the best camera settings to photograph the northern lights here.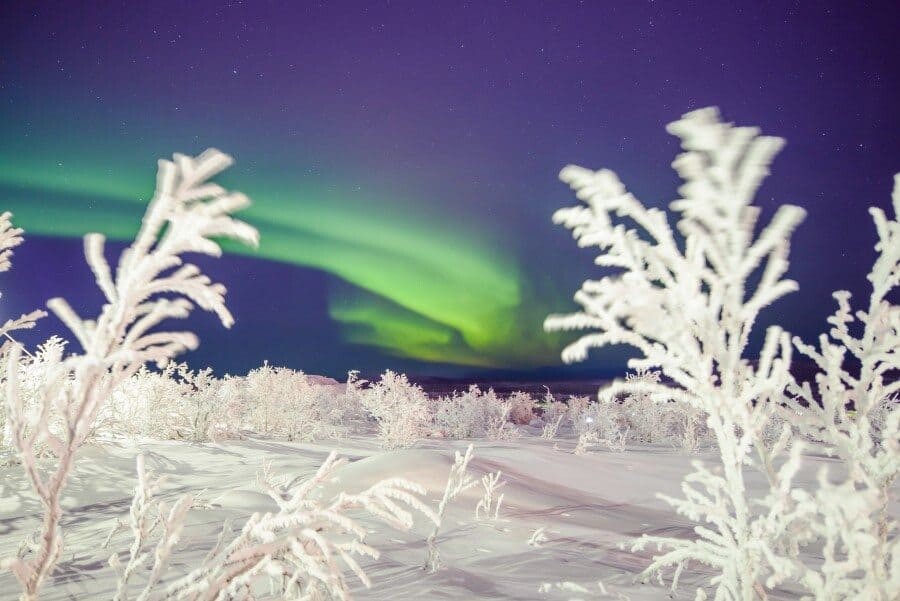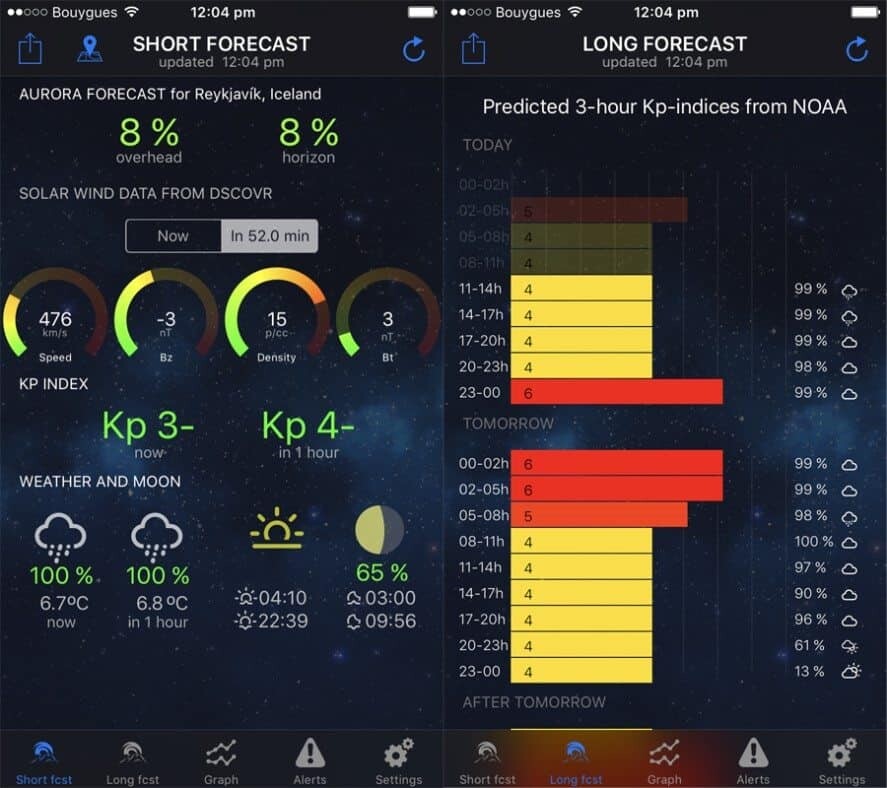 ---
Tide Times
Checking the tide times is really essential if you're photographing a coastal landscape with water. In a lot of coastal areas you'll find huge tides that can make or break a photo, you'll either get waves and water or mud and sand.
Keep your eyes out for King Tides which usually occur around a full moon and are a lot bigger than usual, and also in some areas you can get rapidly moving tidal currents that are quite dangerous.
When photographing aerials of somewhere like the Great Barrier Reef, tides will play a big part in your images. High tide will mean the reef is deeper down and probably won't show as well in your photographs, while a dead low tide will result in exposed colourless reef. With aerials a mid-tide is always best so there's still a lot of water but not so much it drowns out the patterns of the seafloor or reef.
If you're shooting underwater imagery too, tides will play a big part in the water clarity. Typically low tide leads to murky water because sediments have been washed down stream, whereas high tide is clearer with fresh water filling from the sea.
For underwater photography also be aware that tides will create underwater currents in certain areas which you don't want to get caught up in. This is usually only noticeable in areas that experience a huge tidal shift but it's worth checking on.
Mont Sainte-Michel in France is known for its huge tides that you can actually watch roll across the bay in rapid little waves. If you get stuck on the island, you have to watch a few hours for the tide to recede so you can cross back to the mainland!
To check the times of high and low tide the following websites are helpful –
Tide Forecast – https://www.tide-forecast.com/
Sea Temperature – https://www.seatemperature.org/ (as the name suggests, also useful for sea temps!)
Willy Weather – http://tides.willyweather.com/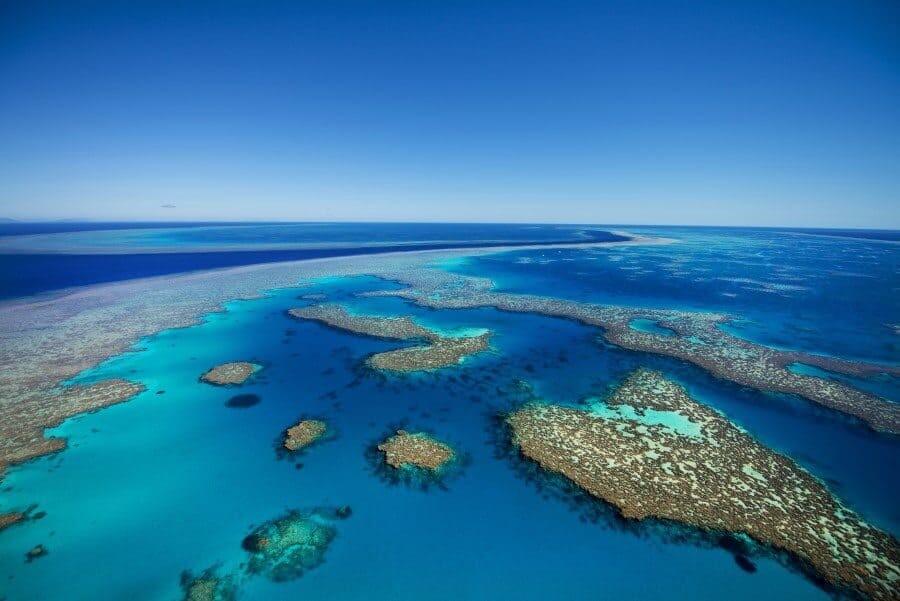 ---
Cloud Cover
So you'll probably hear from a lot of photographers that clouds are a good thing for landscape photography. When there's gloomy skies above or interesting formations on the horizon you'll probably find photographers out with their tripods capturing long exposures as the clouds move and create an ever-changing landscape.
Blue skies are beautiful, don't get me wrong, I LOVE a bright blue sky especially when working in the water, however for mountain scenes and warm sunsets, a little cloud action can work wonders.
I personally love little Cirrus clouds in my photographs and am forever on the hunt to capture Lenticular Clouds…google them and you'll see why!
Check accuweather.com for cloud cover predictions and then find your location for the ideal composition based on the direction of the sunlight.
---
If you've captured a great weather shot use the hashtag #thewanderinglens or join my private Facebook Group and share it there! Request to join via 'The Wandering Lens – Photography Group'.
Do you know a great weather app or website that helps you with your photography? If so, let us know in the comments below!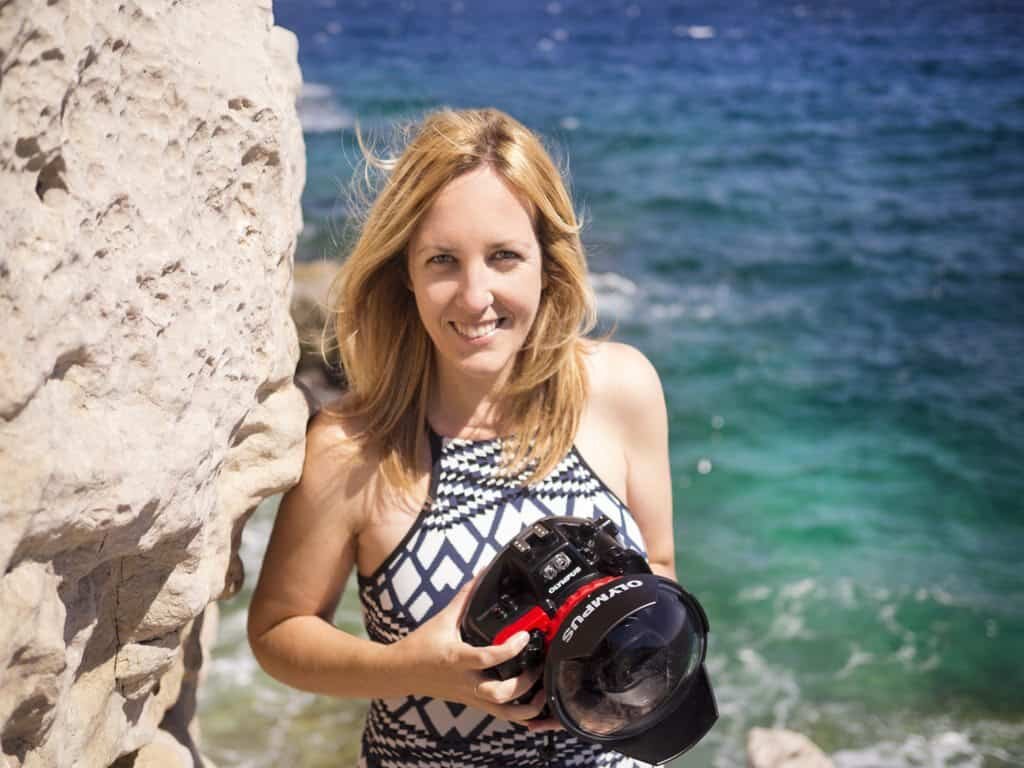 Hello! I'm the founder and photographer behind The Wandering Lens.
With 17+yrs experience as a professional travel and landscape photographer, all advice found on this site is from my personal experience on the road. I hope it's useful for your own travels and would love to hear in the comments about your trips and experiences around the world.