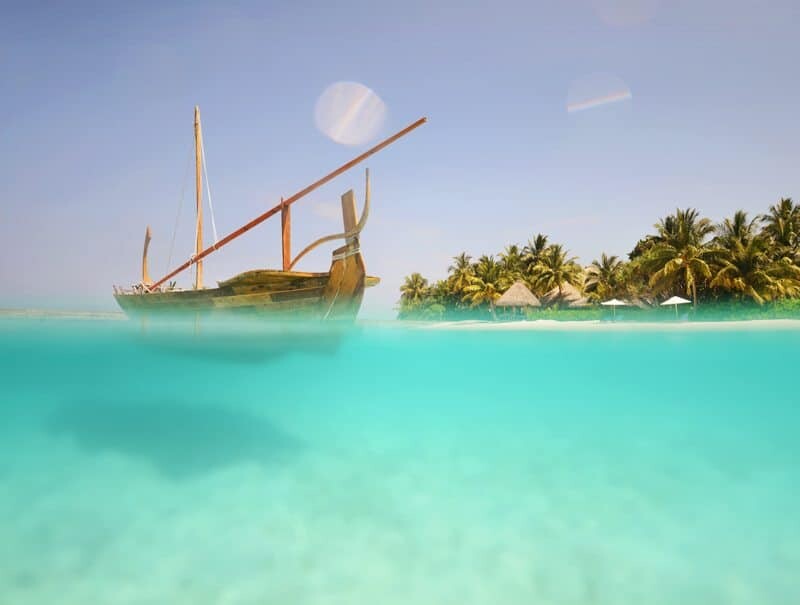 Looking at the world through googles and a lens is my ideal perspective. The thrill of floating around the ocean with flippers on my feet and the unknown below is the reason I choose to create images from the water.
Underwater photography is a field that refuses to fit the mould. You won't find many textbooks that show diagrams on exactly how to do it, nor will you find one photographer whose work is the same as another. Every wave, every ocean and every lake is distinctive and is what makes underwater imagery such an exciting creative outlet, an adventure every time you jump in.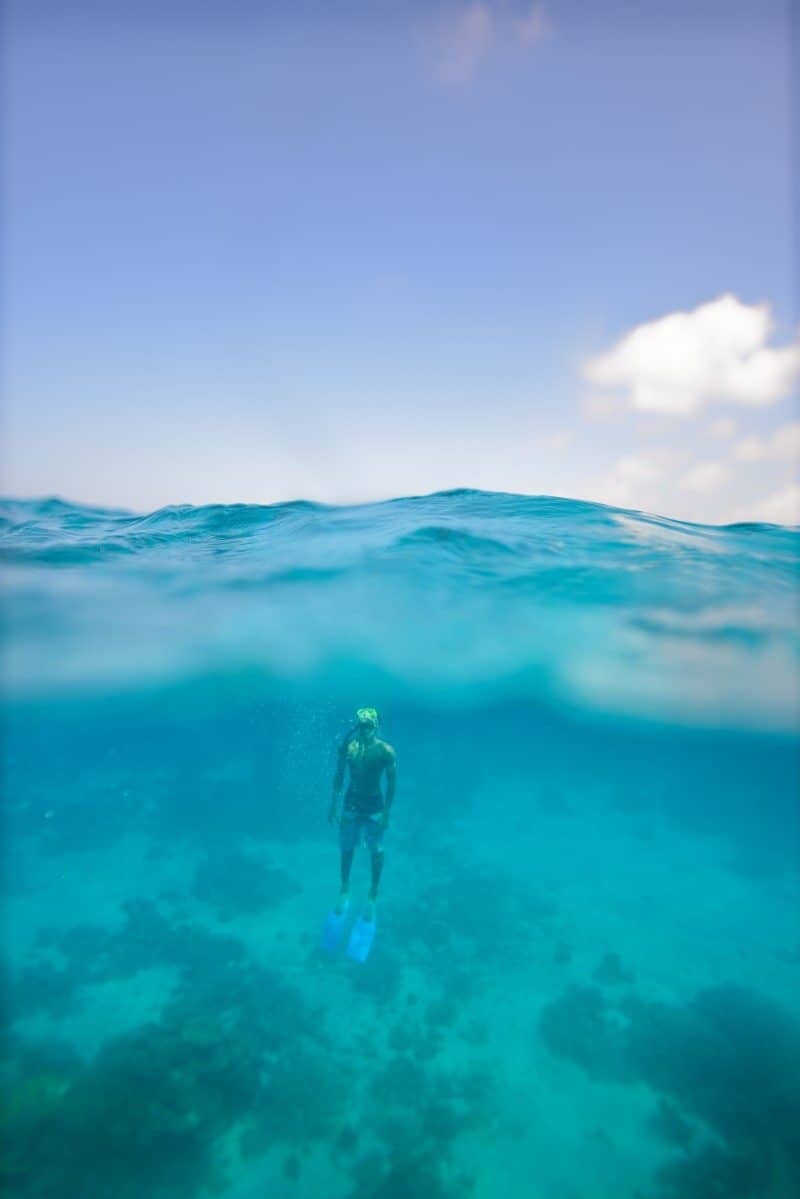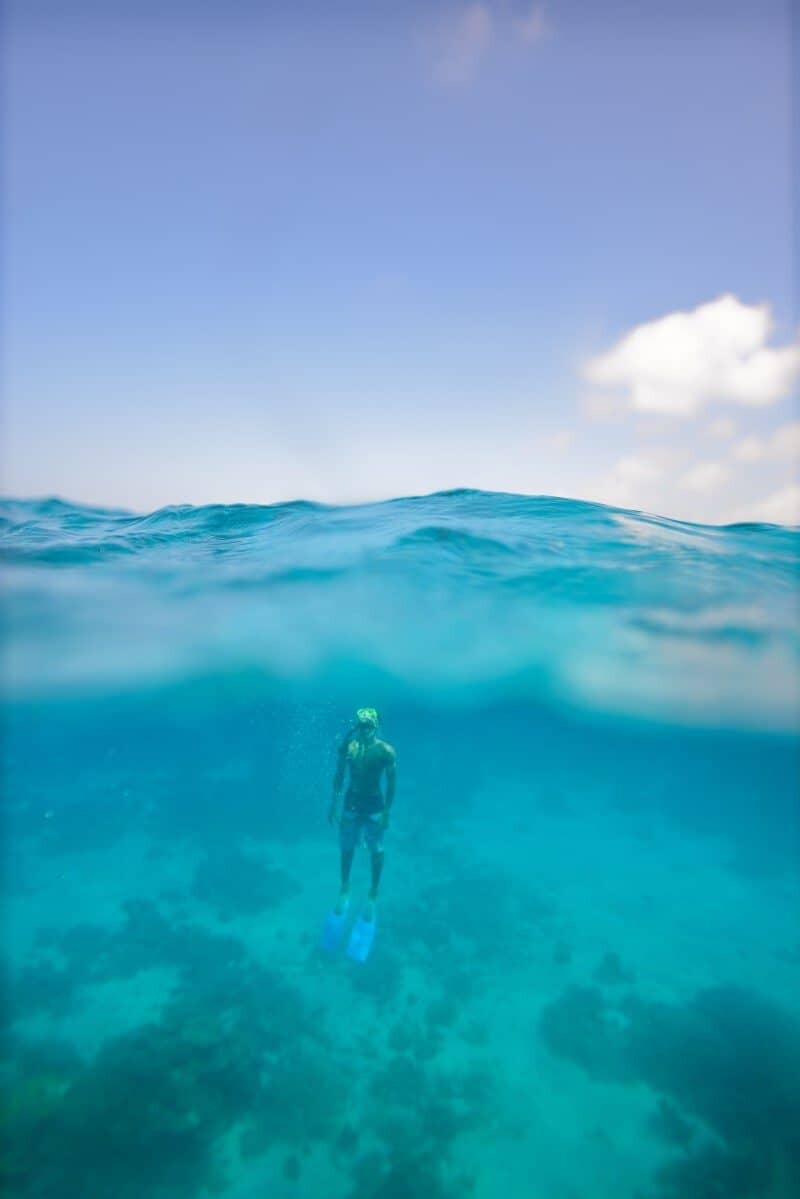 Having lived on a tropical island for five years in northern Australia I became hooked when my first underwater camera housing arrived four years ago. I had been dreaming up the ideal test shoot; to capture a woman in a long white dress gliding through the Coral Sea like a mermaid. Once a willing client said yes, I ordered my housing and we jumped in the ocean at Blue Pearl Bay on Hayman Island. My obsession was ignited.
The tides, water clarity, subject and of course marine life all come into play and need to interact in order for the shot to turn out. The mermaid shoot was an integral learning curve as I realised it wasn't just about shooting like you would above water. It's about reading the elements and being patient while you tread water and hold your finger at the ready on the shutter.
Shortly after my first mermaid shoot I turned my focus to photographing split level landscapes and it's this style that keeps me entertained no matter where I go in the world. Intrigued by the ability to see two sides at once, the technical challenge is as exciting as exploring new destinations with a unique perspective.
Showcasing the underwater world and coastal land formations in one photograph changes the way you see places. Now I'm constantly on the hunt for that perfect body of water whether it be a deep puddle beside the road or a beach with jagged cliffs behind. So far on my hunt I've found alpine lakes in New Zealand, raging rivers in France, the coastal villages of Cinque Terre and of course the beaches of Australia that never fail to provide some great shots.
In the months ahead I'm looking to capture wintry lake scenes with frosty white snow in the European winter and perhaps the red sandy beaches of Morocco. Also it's worth searching for a photo of Tropea, Italy; this is one place I can't wait to capture next year along with Santorini, Dubai…the list is endless, and I like to dream big.
If you know of somewhere that looks incredible from the water let me know in the comments below, I'd love to hear your input and create a long list of places to photograph…
Below is a collection of my favourite split-level and underwater shots from beautiful brides to exotic island destinations and the clarity of the Mediterranean and Adriatic Seas.
Equipment used for The World from The Water:
– Nikon D800 + Aquatech Underwater Housing
– Nikon AW1 Waterproof Camera
– Nikon 14-24mm lens
– Lowepro Pro Roller x100AW (for my cameras, my housing is transported in my main suitcase)
For local camera stockists of the above gear be sure to check your countries Nikon website for authorised stores.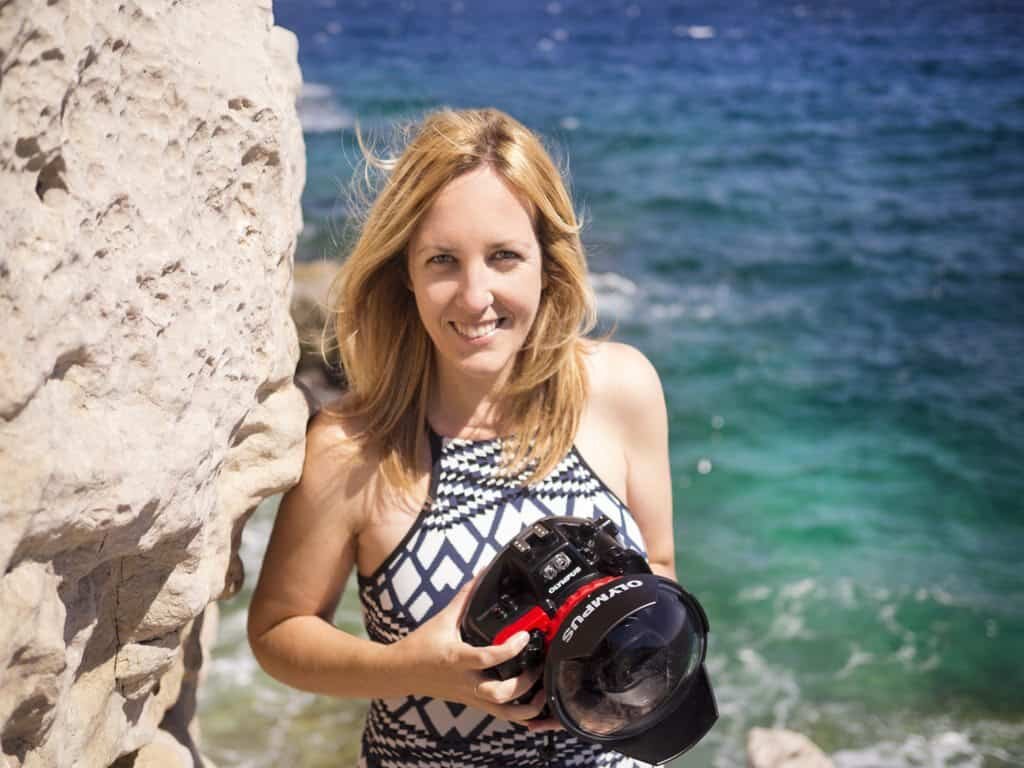 Hello! I'm the founder and photographer behind The Wandering Lens.
With 17+yrs experience as a professional travel and landscape photographer, all advice found on this site is from my personal experience on the road. I hope it's useful for your own travels and would love to hear in the comments about your trips and experiences around the world.