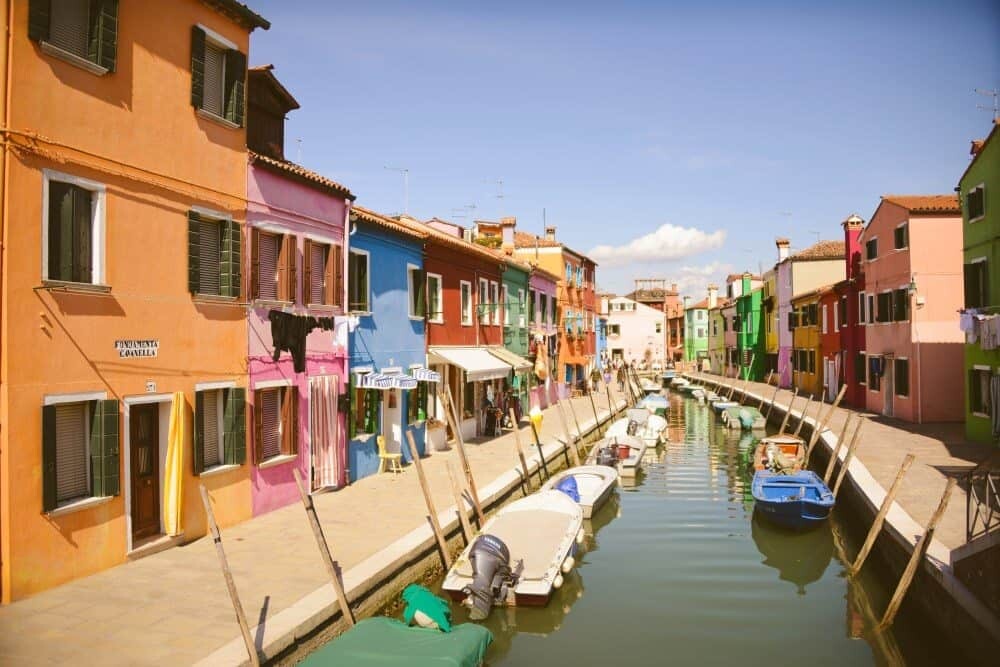 Burano is like a rainbow lollipop of Italian goodness. A short ferry (Vaporetti) ride from Venice, Italy, this little gem sits proudly with such a distinctive appearance and joyful vibe that a visit is essential if you're in the area.
Stepping off the Vaporetti, the first thing I noticed wasn't the colours, the boats or the canals, it was the smell of laundry so strong I couldn't resist sniffing my way to the source. Following the scent I turned a corner and before me appeared a giant set of white linen sheets flapping in the wind and strung high across the street. As the sheets blew with a gust they revealed the entrance to a canal lined with coloured facades of blue, purple, red, yellow, green…then every shade in between. It was a laundry powder advertisement happening right in front of my eyes.
I had come to Burano for the colours but was instantly taken by the laundry. Being a tad obsessed with colour and symmetry as I wandered the streets I noticed that almost every single home was hanging laundry from their window sills in that picture postcard kind of way. The homes appear to colour code their laundry with their wall colour right down to the knickers and boxer shorts!
Apparently the house colours originate from the first developments on Burano and if home owners want to change or paint their home they need to send in a request to the local government who then sends them a list of permitted colours to choose from. Just like an organised rainbow because who wants their neighbour to paint a brown house and clash with your bright red abode!?
For those visiting Burano for the first time my advice is to get lost. The 'island' of Burano is actually an archipelago of four islands joined together by bridges so you if you hit water on one side, find a bridge and wander across to the other side. Despite looking like a purpose built village for photographers, people do actually live in the houses so be discrete and don't peek through windows or hang around in front of each house for too long because nobody likes a sticky beak.
Photographing this unique village is like being in a candy store. Every street has a new set of colours, the canal running from Fondamenta Pontinello Destra down to Fondamenta della Pescheria not only features the facades but little row boats also painted in bright hues. Window shutters also give the buildings little eyes that creates a unique personality for each one. The canary yellow house with friendly white open shutters I'm pretty sure is always in a good mood and no doubt the joker of the bunch!
Getting back to my fascination though, the laundry for me added such a sense of community and a homey feeling that capturing the lines of linen against the bold walls was my way of telling the story of Burano. On a sunny day with blue skies the white clothes are really highlighted and you'll find the colours simply pop out of the photograph. Be sure to watch your exposure setting here as the brightness of the village can appear over-exposed if you've got it set a little too high, usually a nice low ISO of 100-200 on a sunny day will suit just fine.
If you've come across somewhere more colourful than Burano I would love to know! Get in touch via email at hello@thewanderinglens.com or via Instagram @the_wanderinglens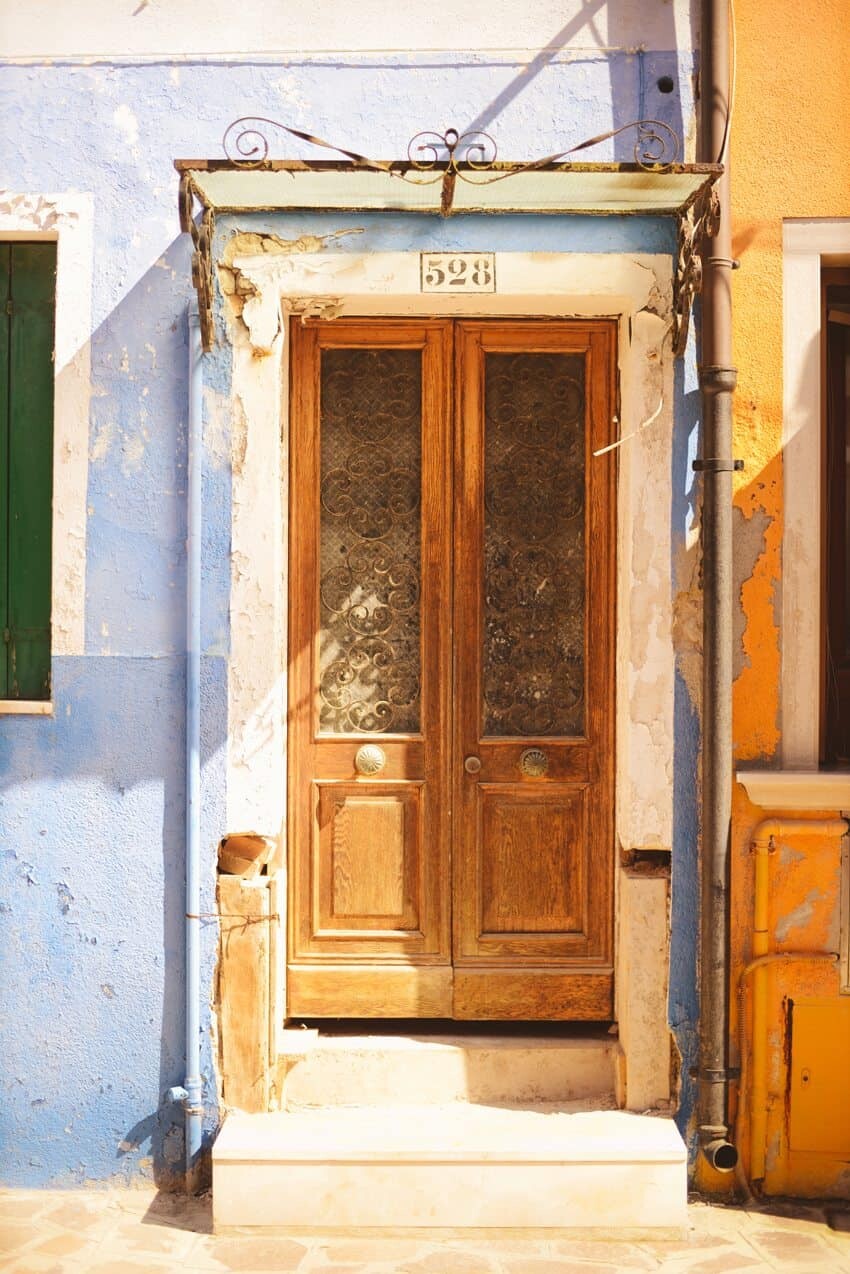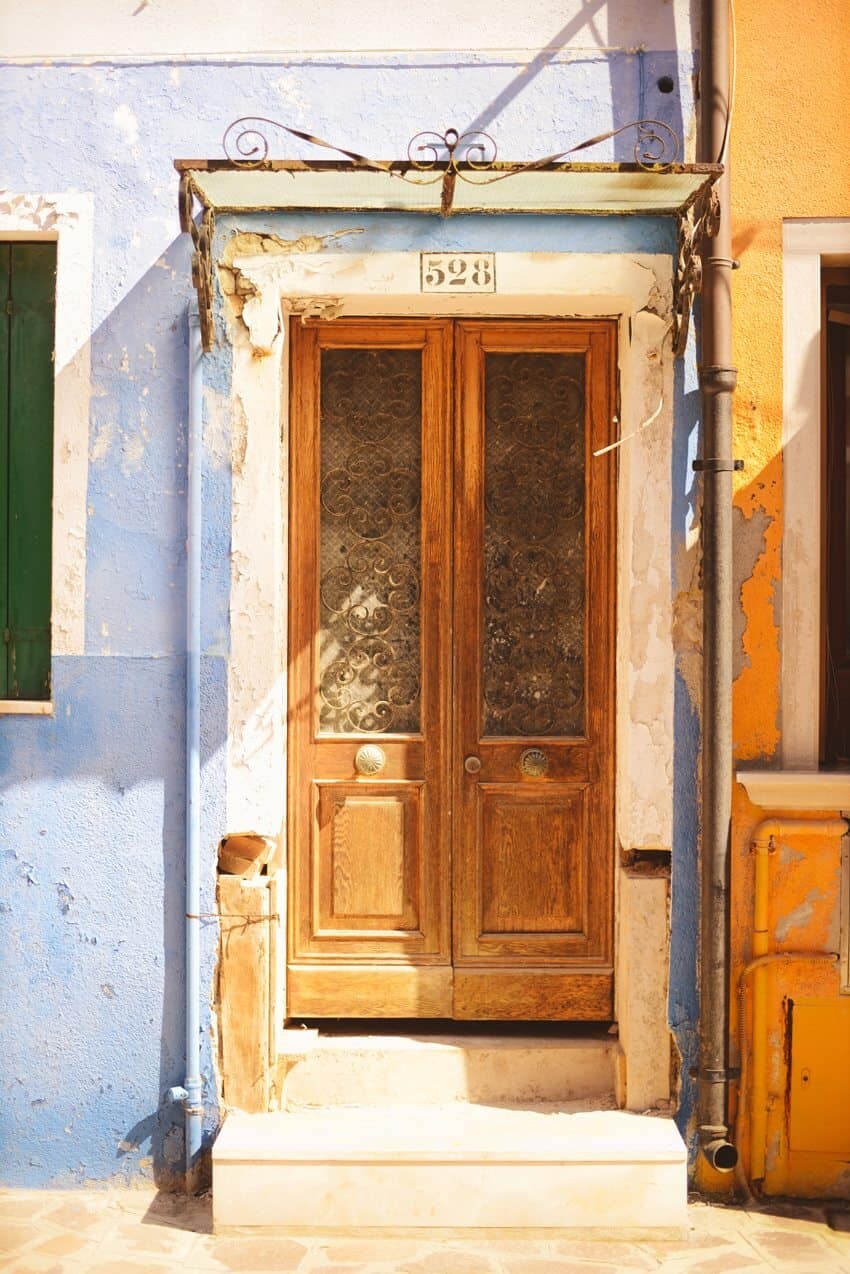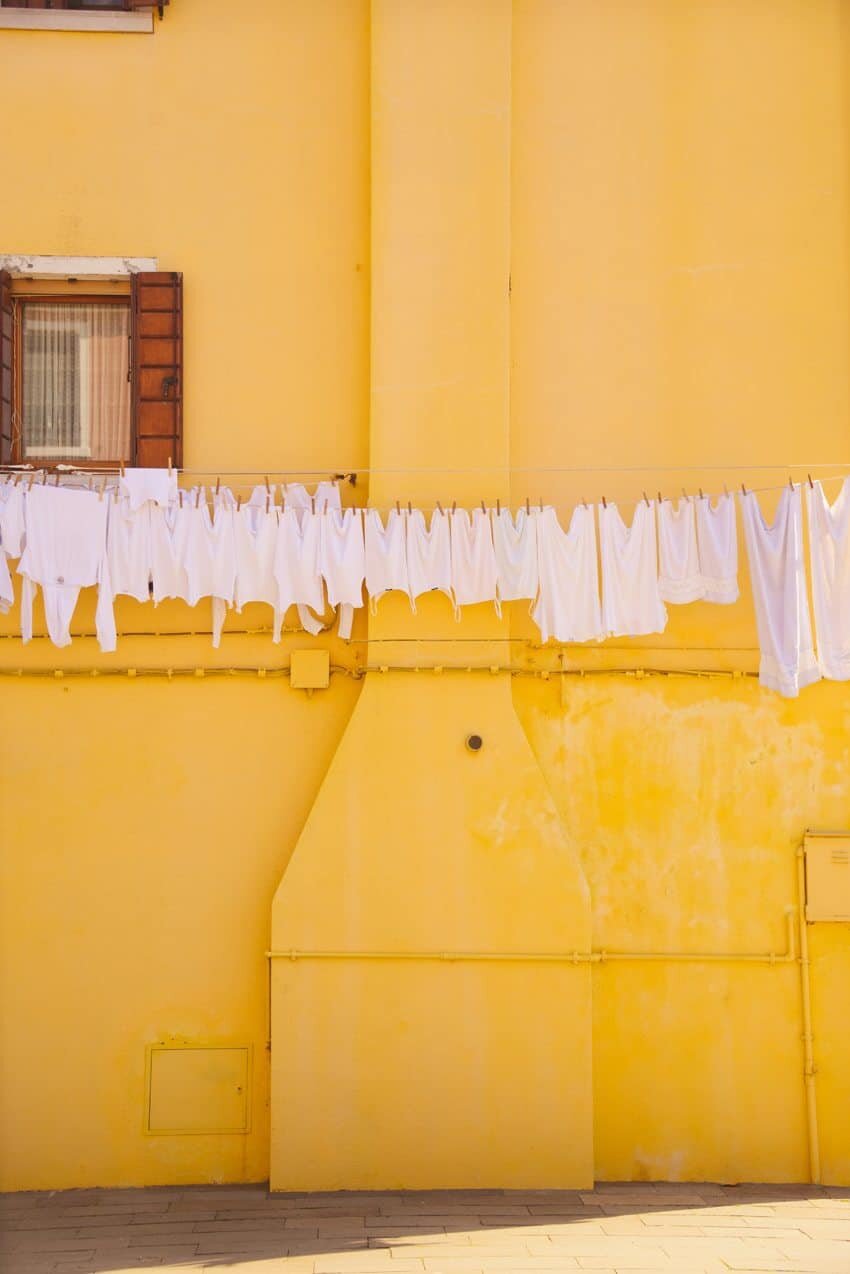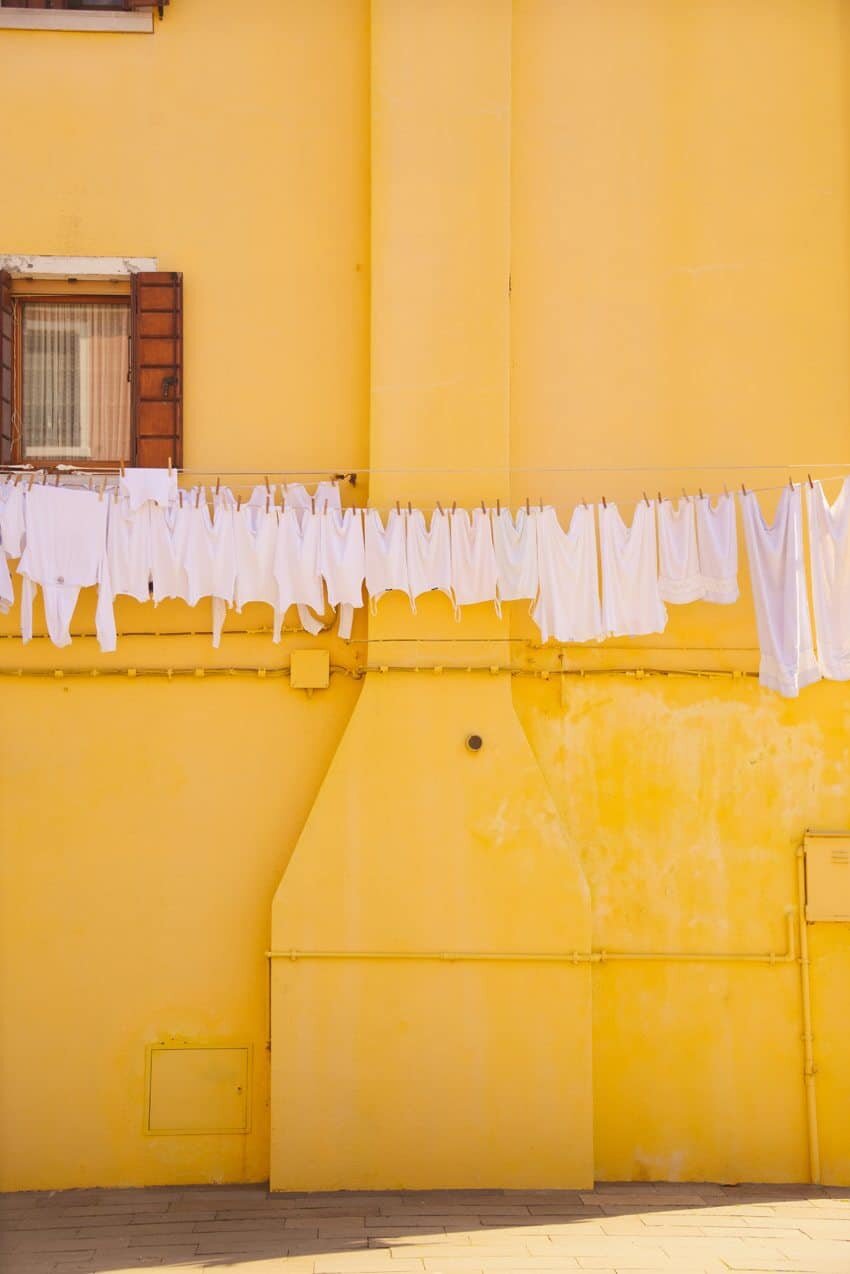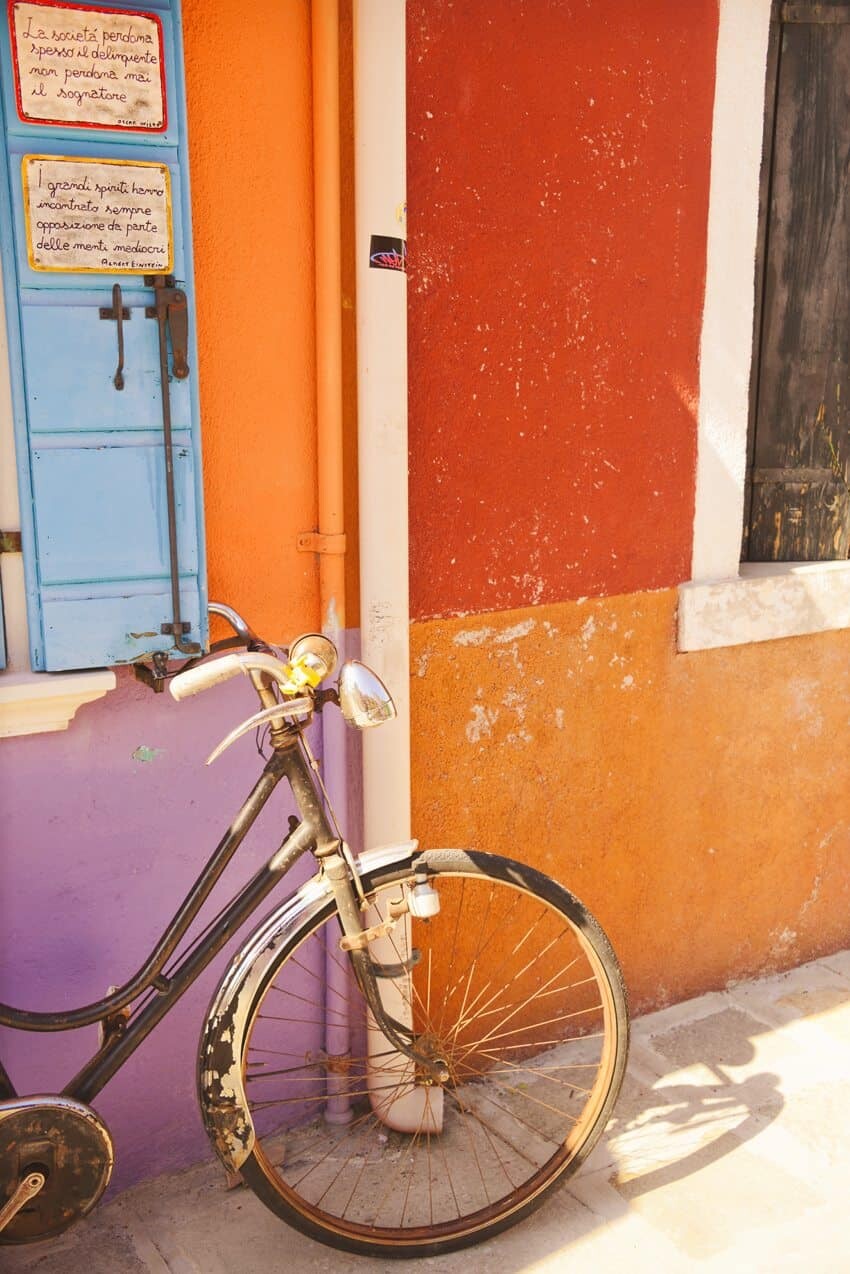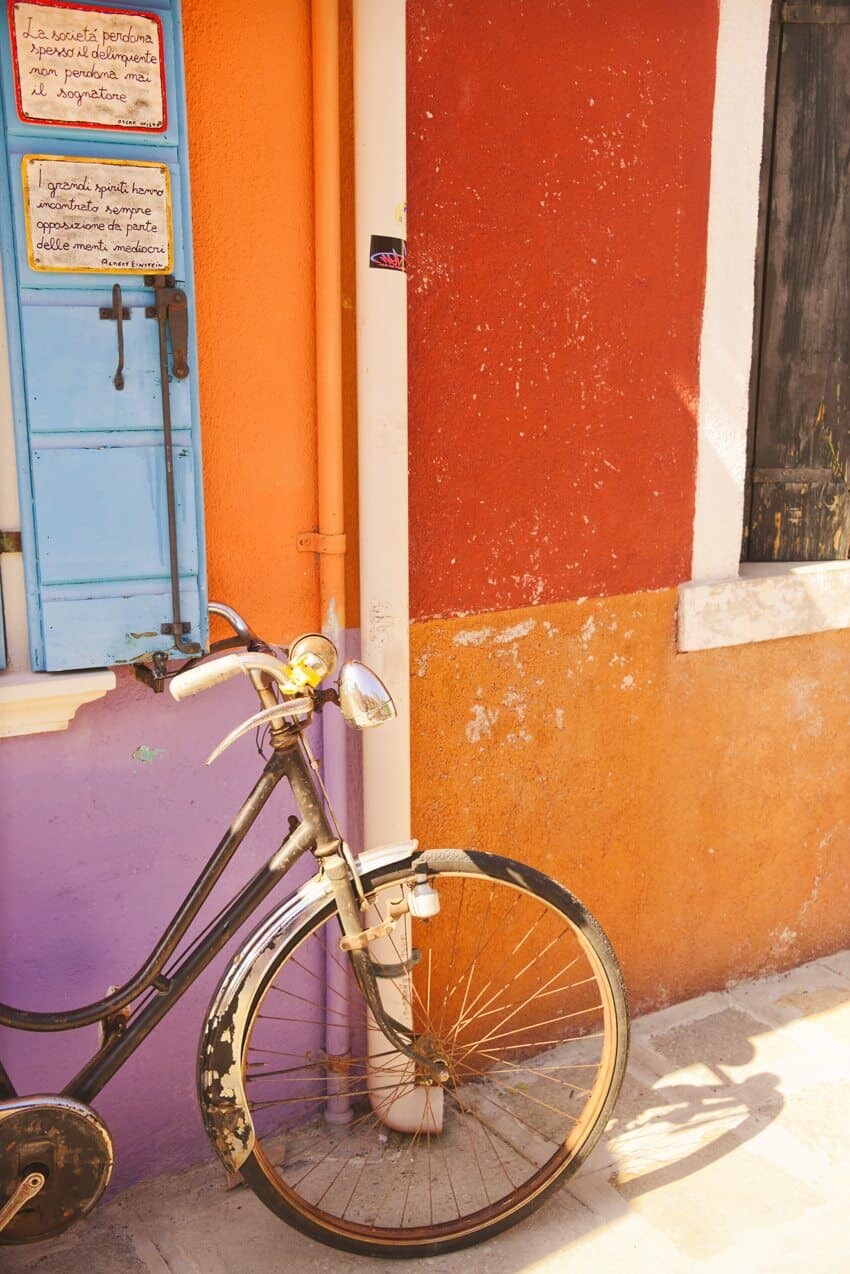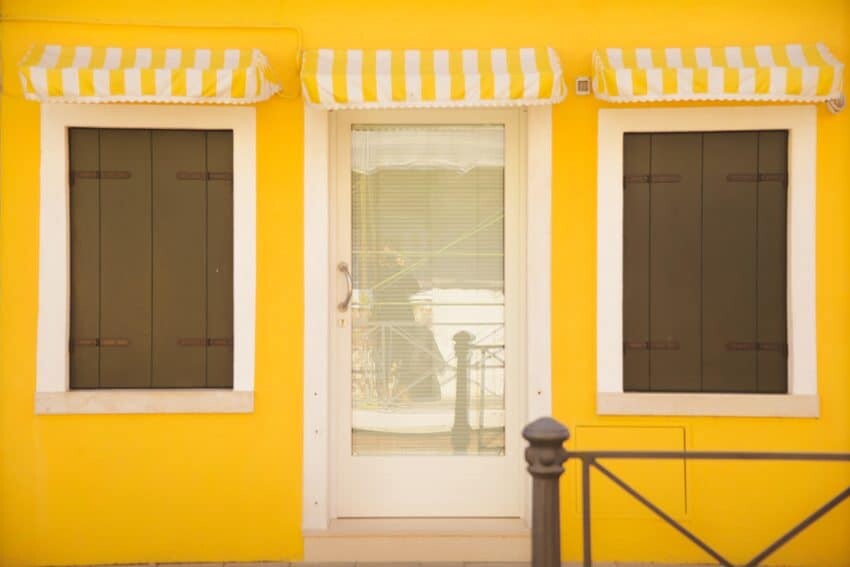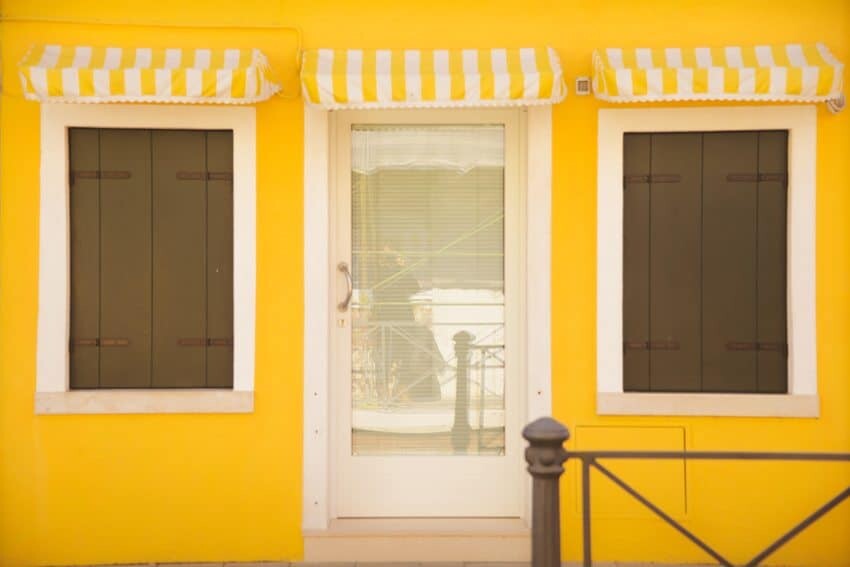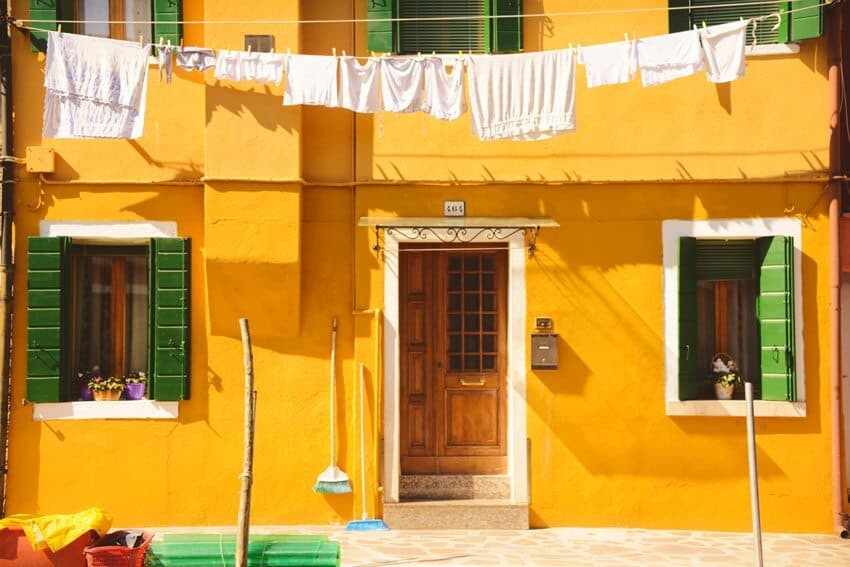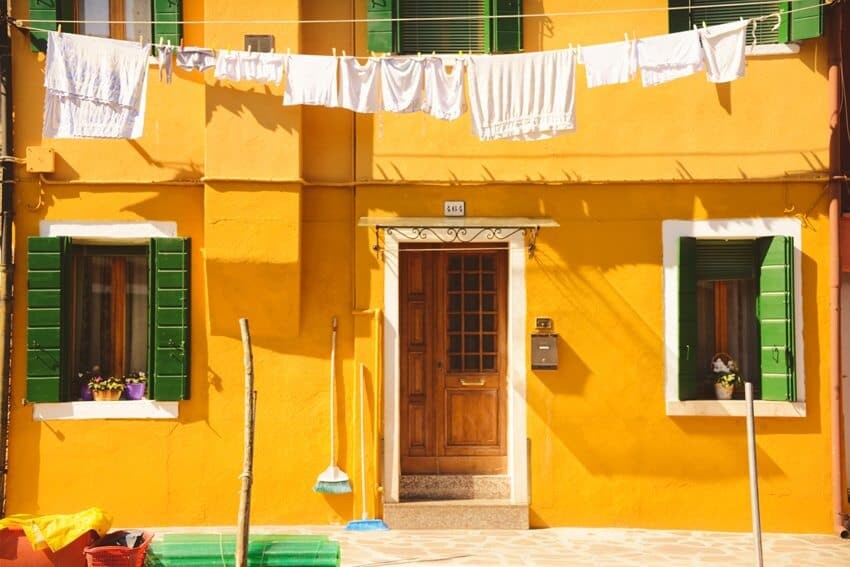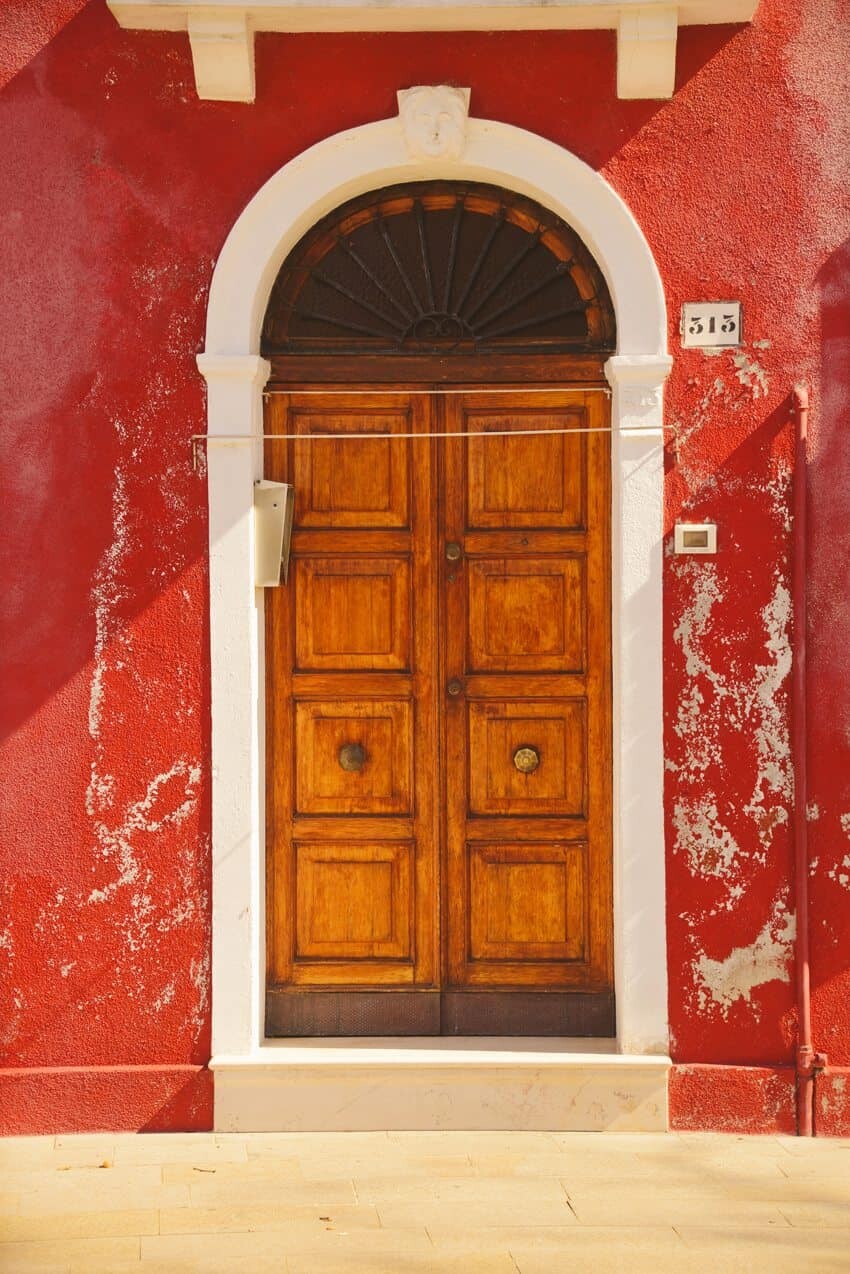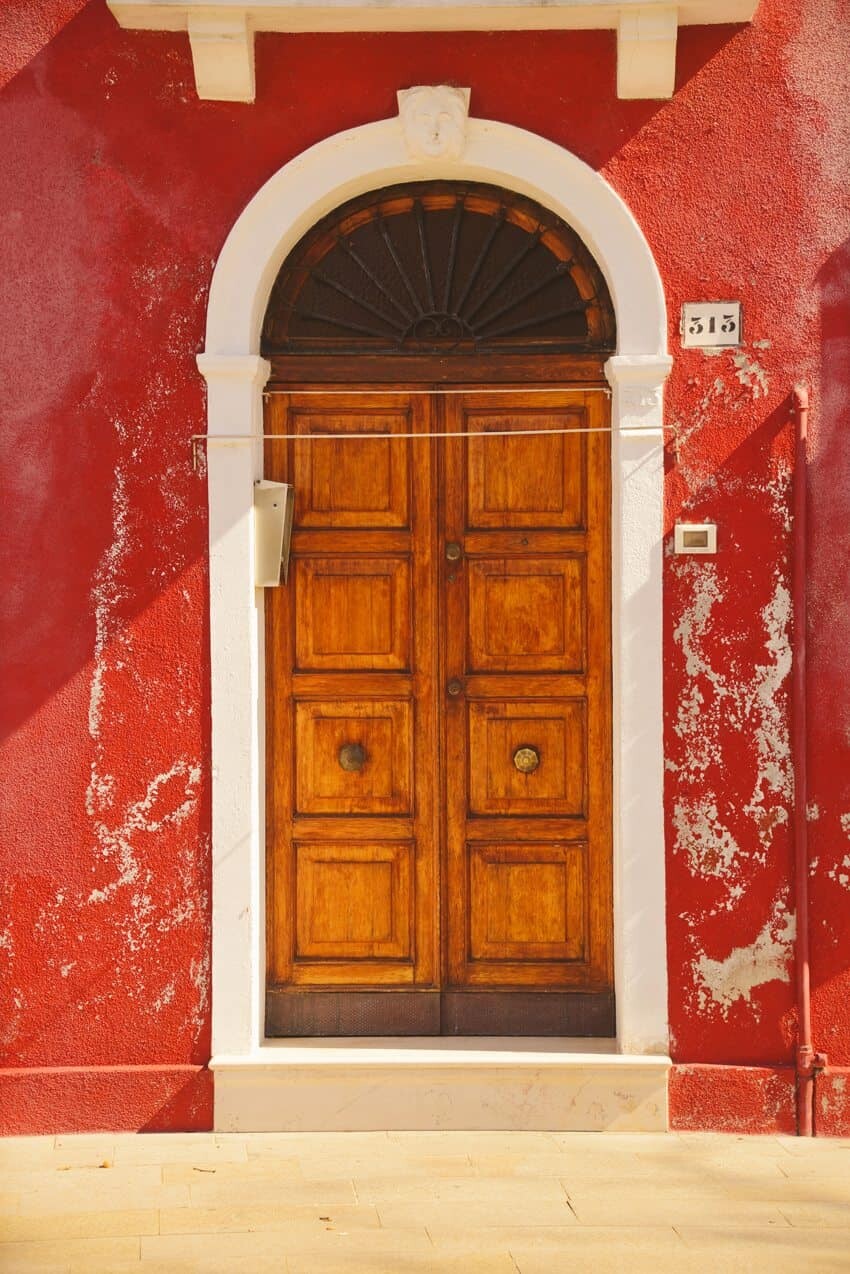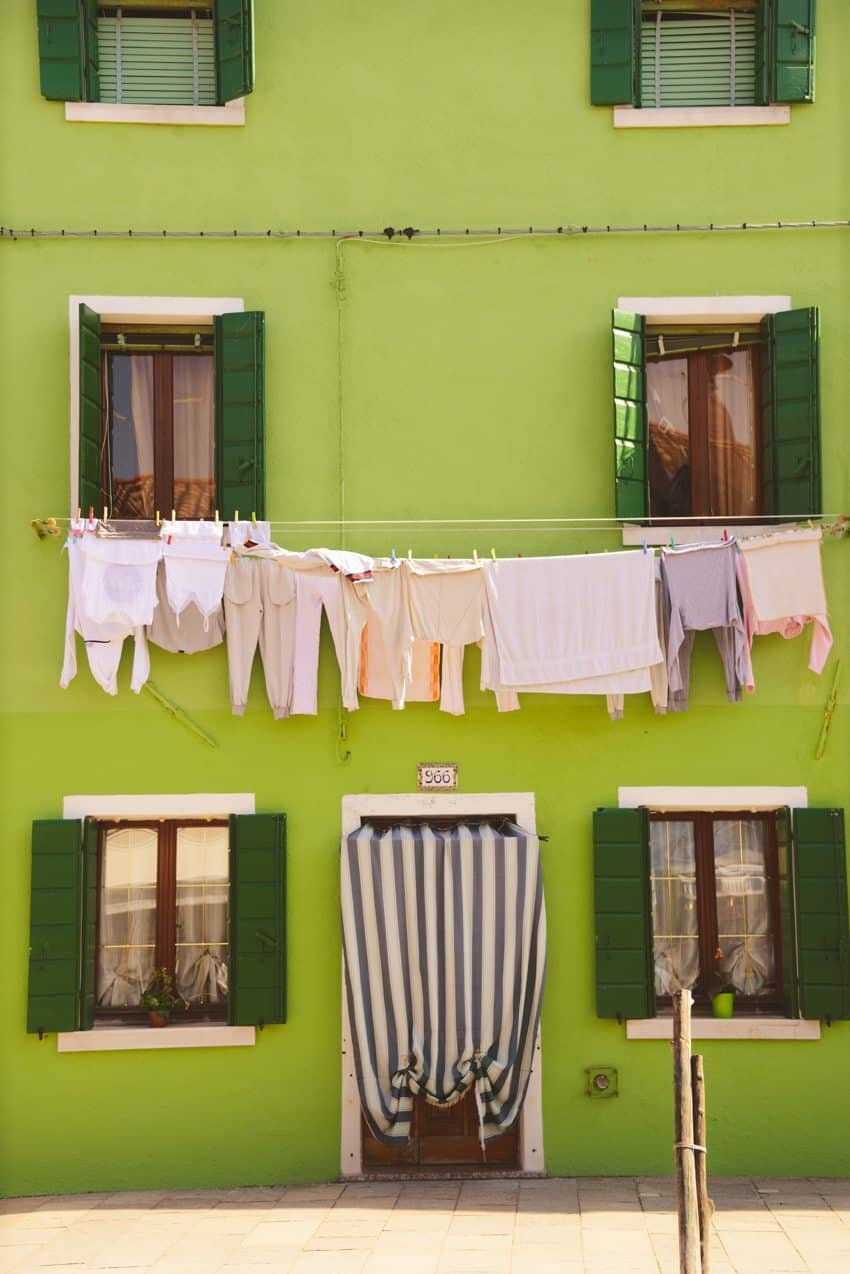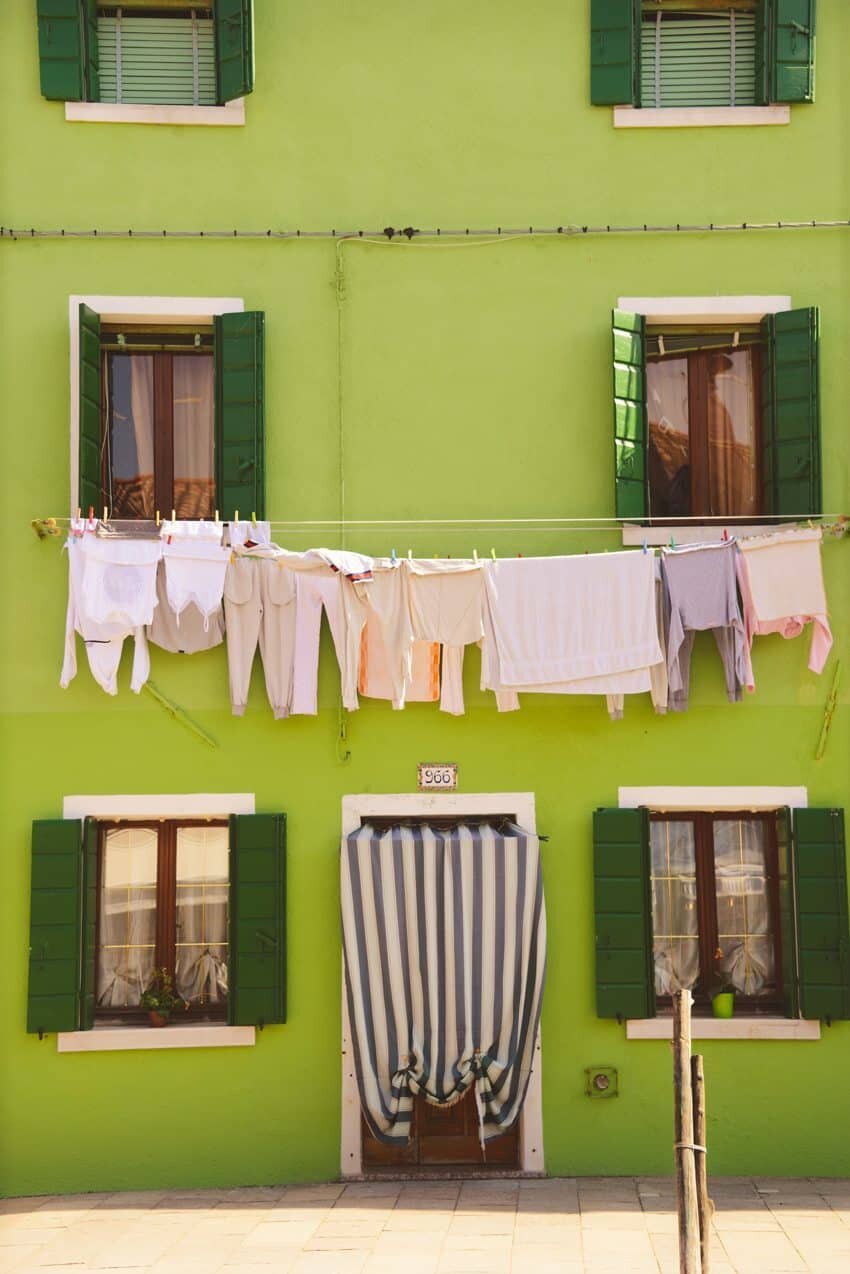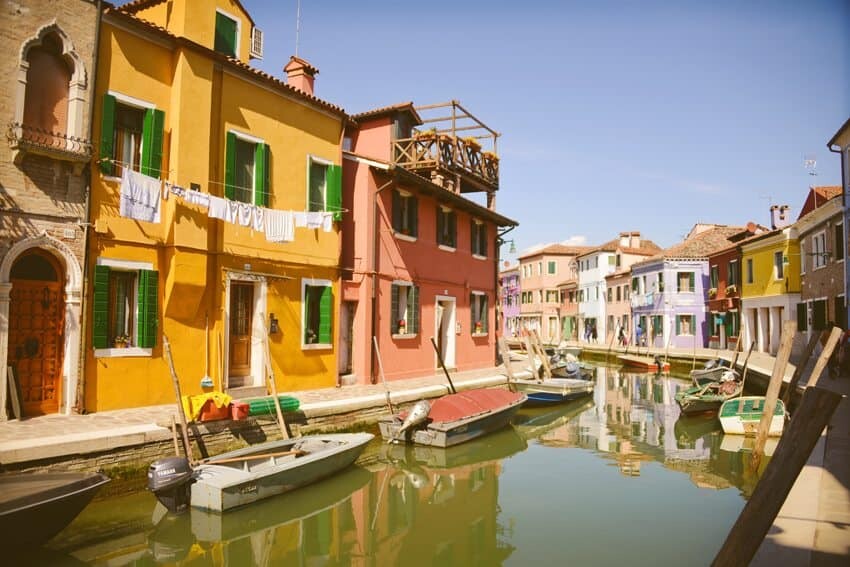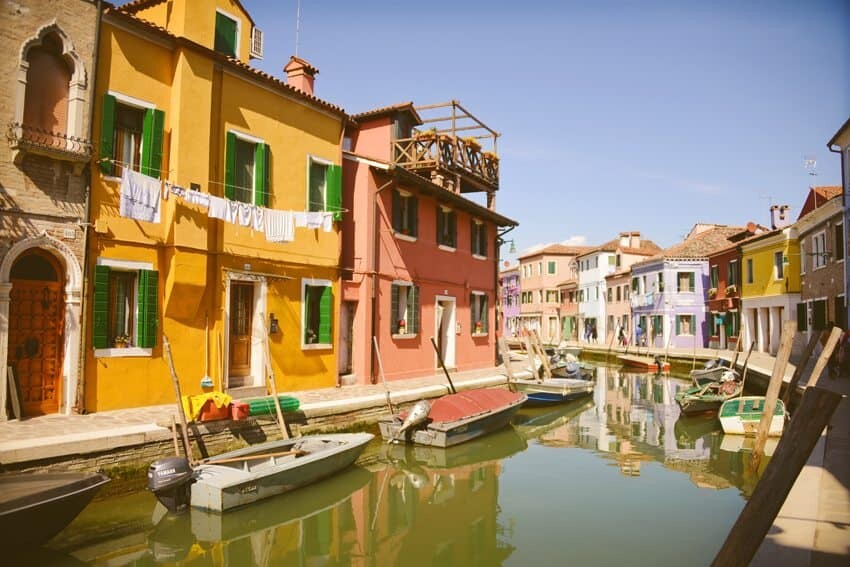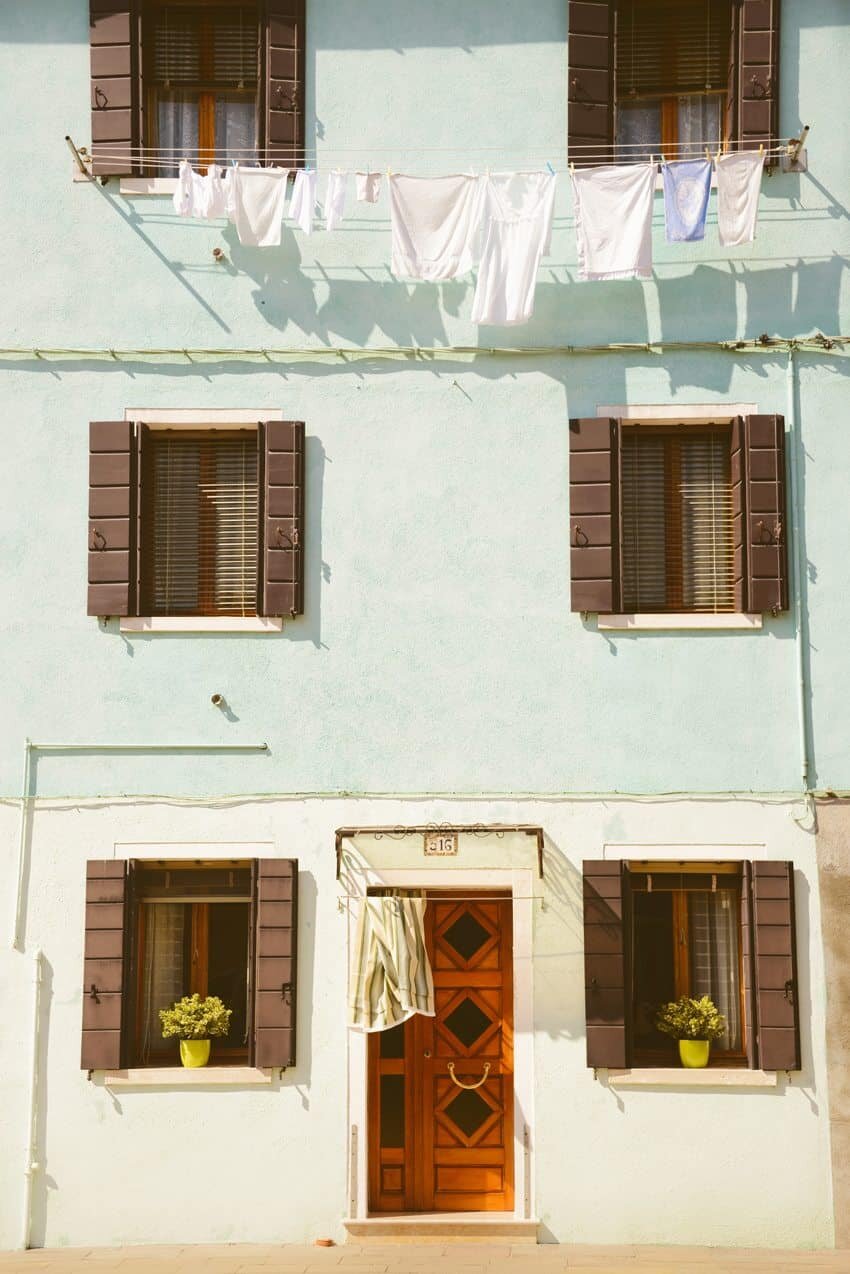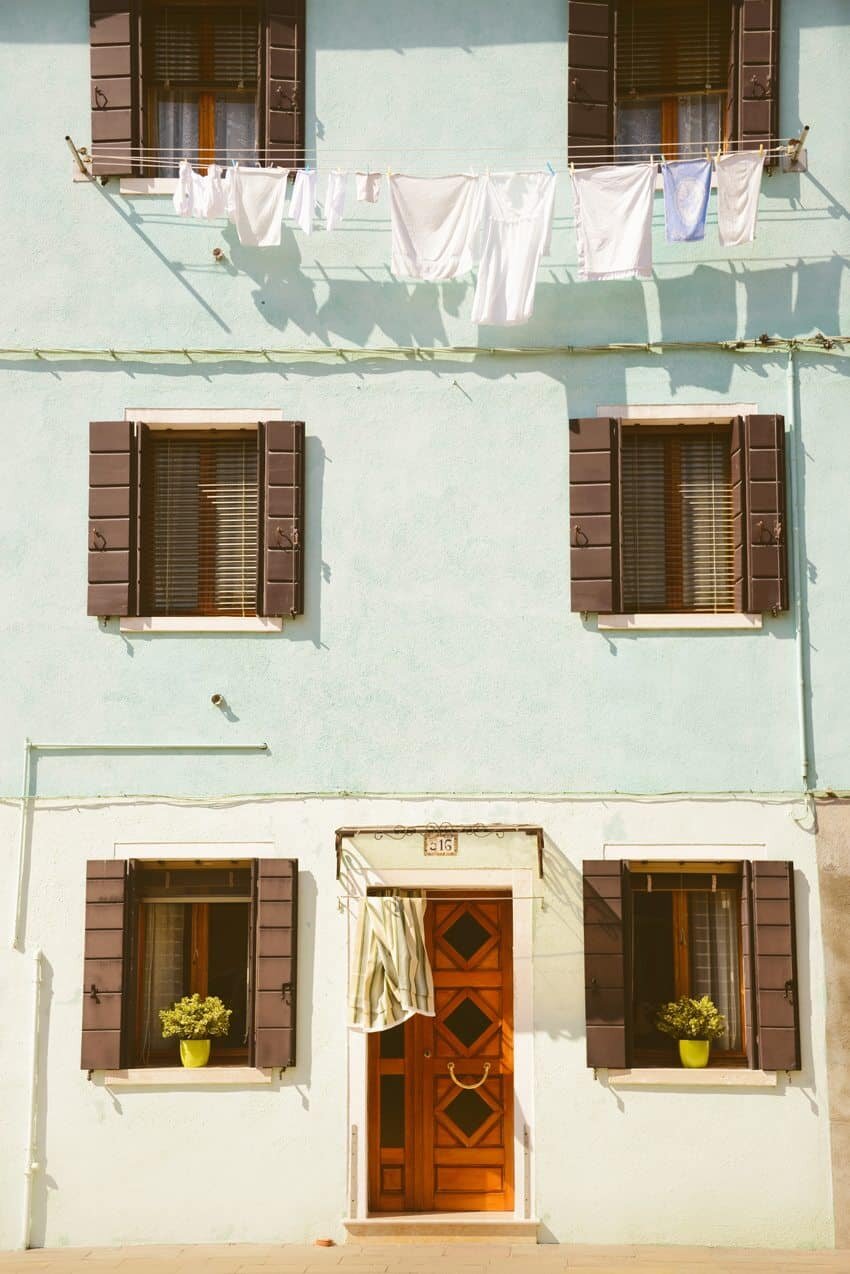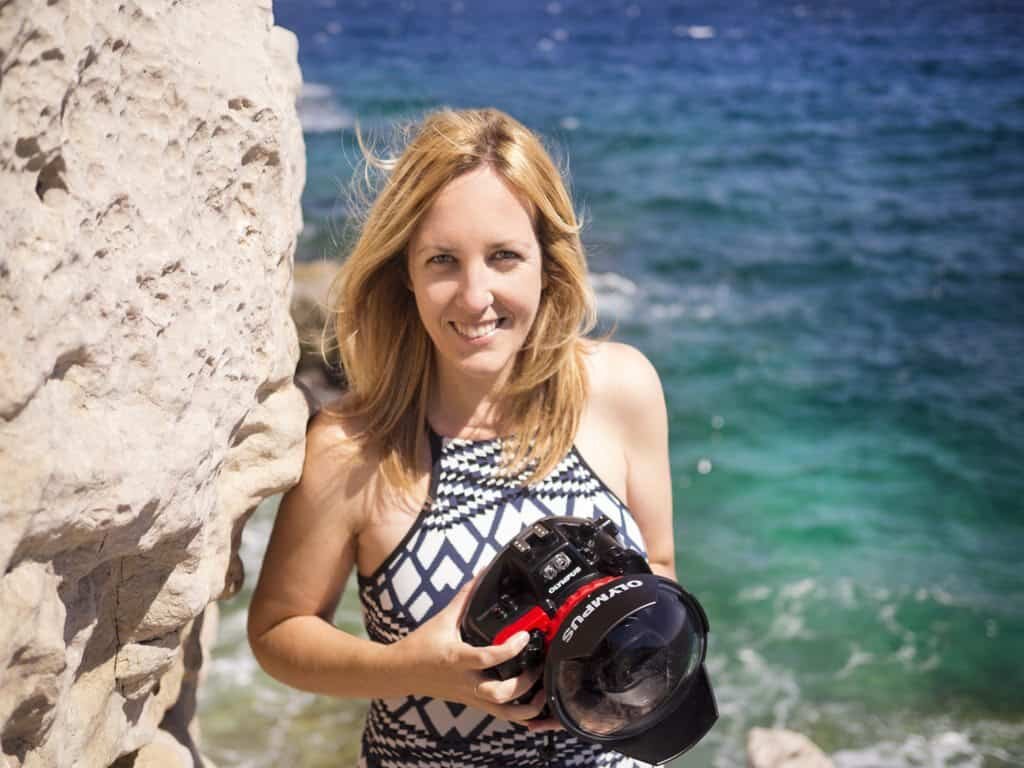 Hello! I'm the founder and photographer behind The Wandering Lens.
With 17+yrs experience as a professional travel and landscape photographer, all advice found on this site is from my personal experience on the road. I hope it's useful for your own travels and would love to hear in the comments about your trips and experiences around the world.