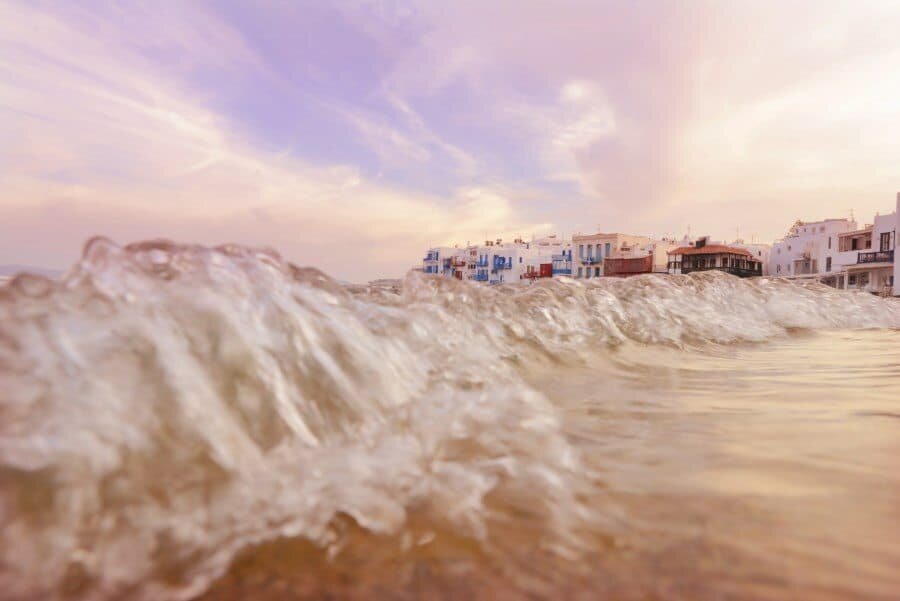 Sunrise Photography in the Greek Islands – Mykonos Old Port
Sunrise is a time of calm, a time I rarely see as a night owl and a time I know is worth getting up to photograph when somewhere special.
Mykonos is one of those special places. With its vibrant, whitewashed buildings, colourful doors and windows and boldly painted boats bobbing in the harbour, sunrise here is not to be missed!
Waking up before first light, I wandered down to the Old Port of Mykonos. Jetlag was on my side and I was almost skipping as I saw the scene before me.
Water so calm the entire shoreline of the port was reflecting into the shallow sandy sea.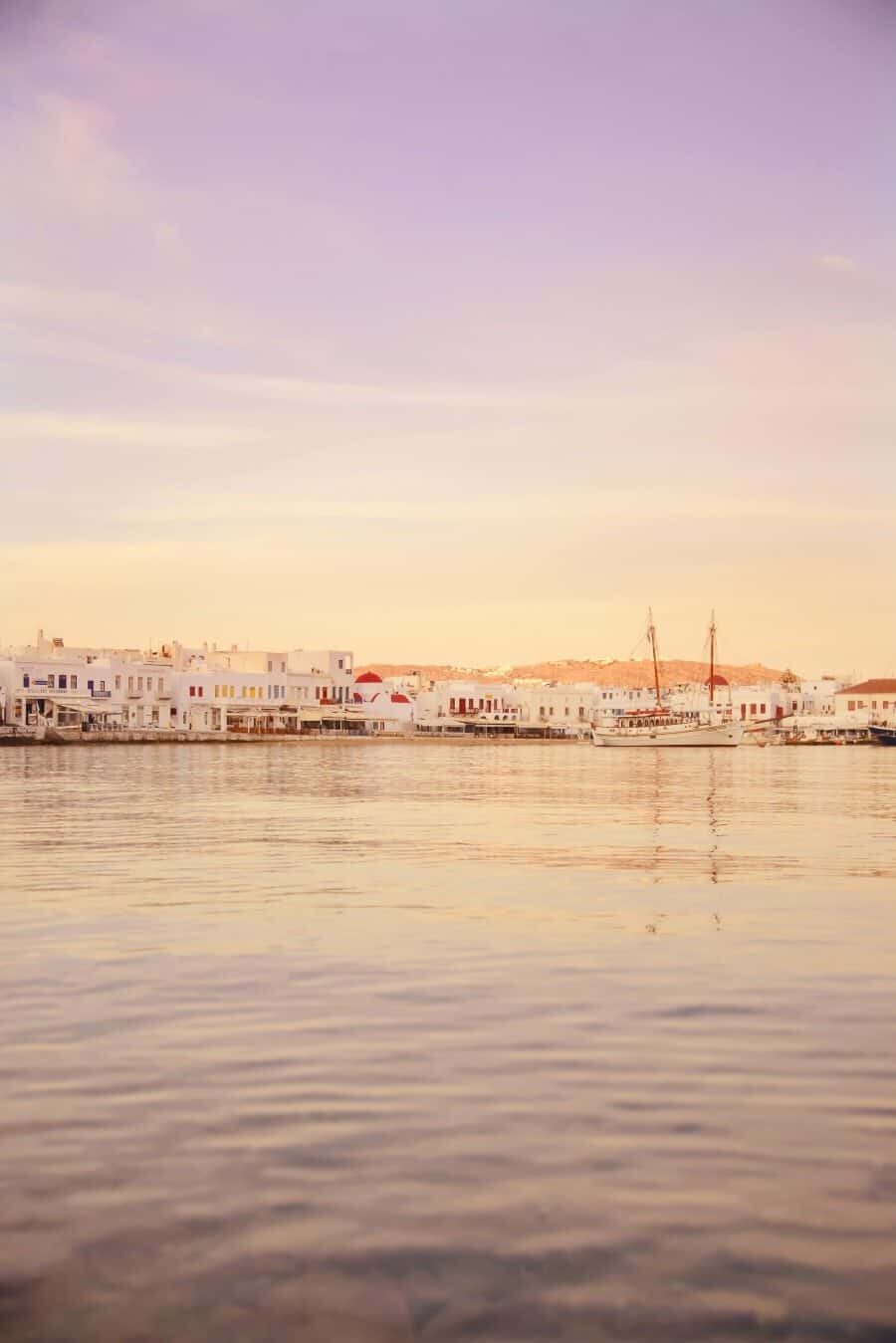 With every intention of venturing to a spot I'd scouted the day prior, I instead stopped at the water's edge on Paralia Choras Mikonou beach. Getting low with my Olympus E-M1 MKIII I was able to enhance the reflection and capture a series of images that still make me smile when I look back at them.
Early morning pinks filled the sky and, as you'd know if you're a regular reader of The Wandering Lens, my pastel loving self was finding it hard to move on. There was no one else around, just me, my camera and this beautiful scene transforming by the minute.
Because sunrise isn't an event I see every day, when I do attempt to photograph it, I do so with gusto. Not only did I have my camera and three lenses with me, I also had my underwater housing, completely prepared to jump in the water. Luckily, because the water was so still and clear, I only had to wade in up to my knees to get the shot I was hoping for.
Split-level underwater photographs have been a composition I love to photograph when the scene suits. Before arriving in Greece, I'd photographed the Italian Cinque Terre in this style, the combination of sparkling, still seas and colourful villages makes for an inspiring landscape and subject to photograph.
Drying off the housing, putting it back in my bag and forcing myself to continue to another location, I wandered around the edge of the old port. Despite the streets and port being filled with crowds during the day, the morning was a serene contrast, just a few fisherman and the odd local going about their morning duties.
I opted to sit on the dock and watch as Mykonos woke up. Morning glow slowly appeared, creating dancing reflections of water on the white walls and revealing little details and pockets of colour across the skyline.
Below you'll find a series of images captured that morning, every time I look at them I'm transported back to the island. Finding peace and quiet in what feels like a chaotic world is rare and I'll forever treasure moments like this when my camera and I were treated to a little moment of total bliss.
Read the full 'Photographer's Guide to Mykonos' here.
See also my guide to camera settings and tips for sunrise photography here – 'Setting the Scene: Sunrise Photography'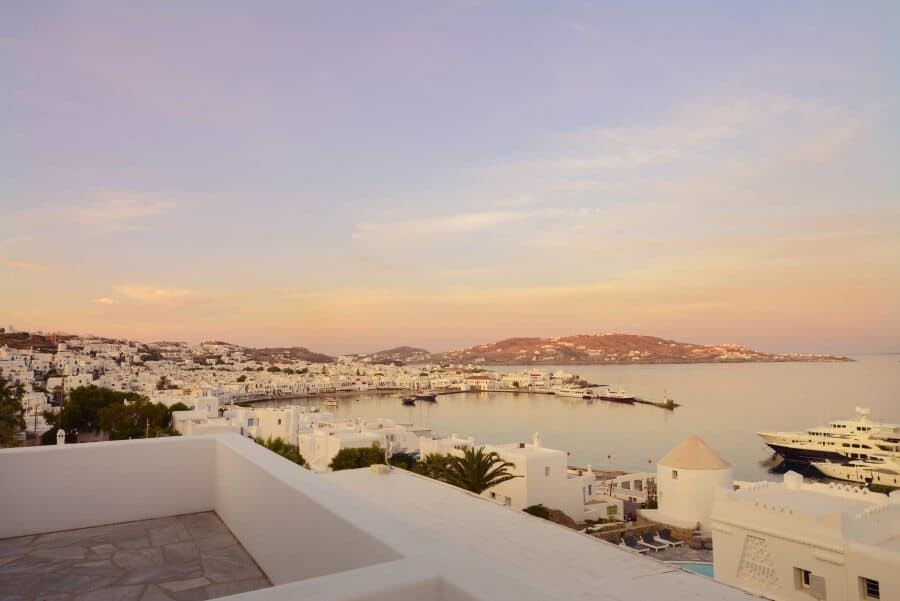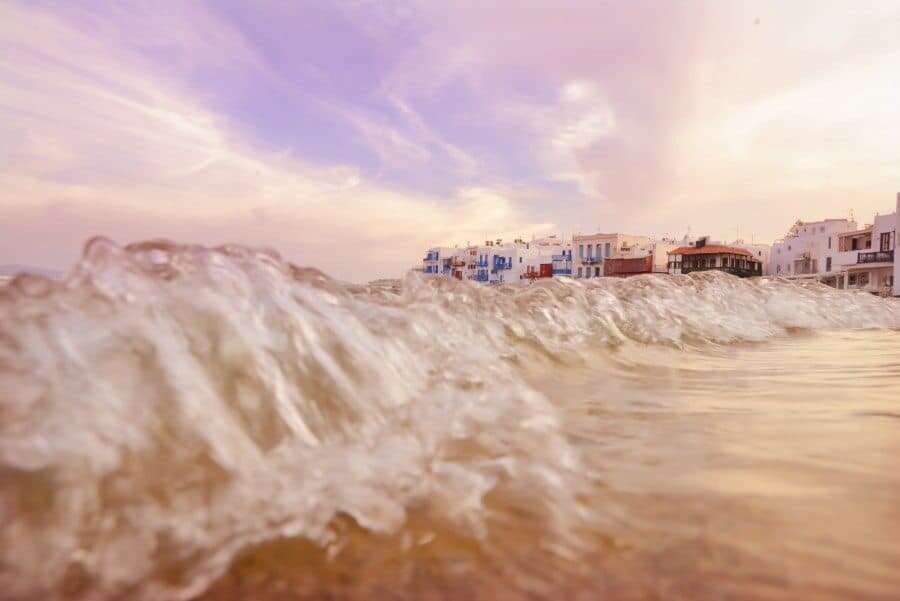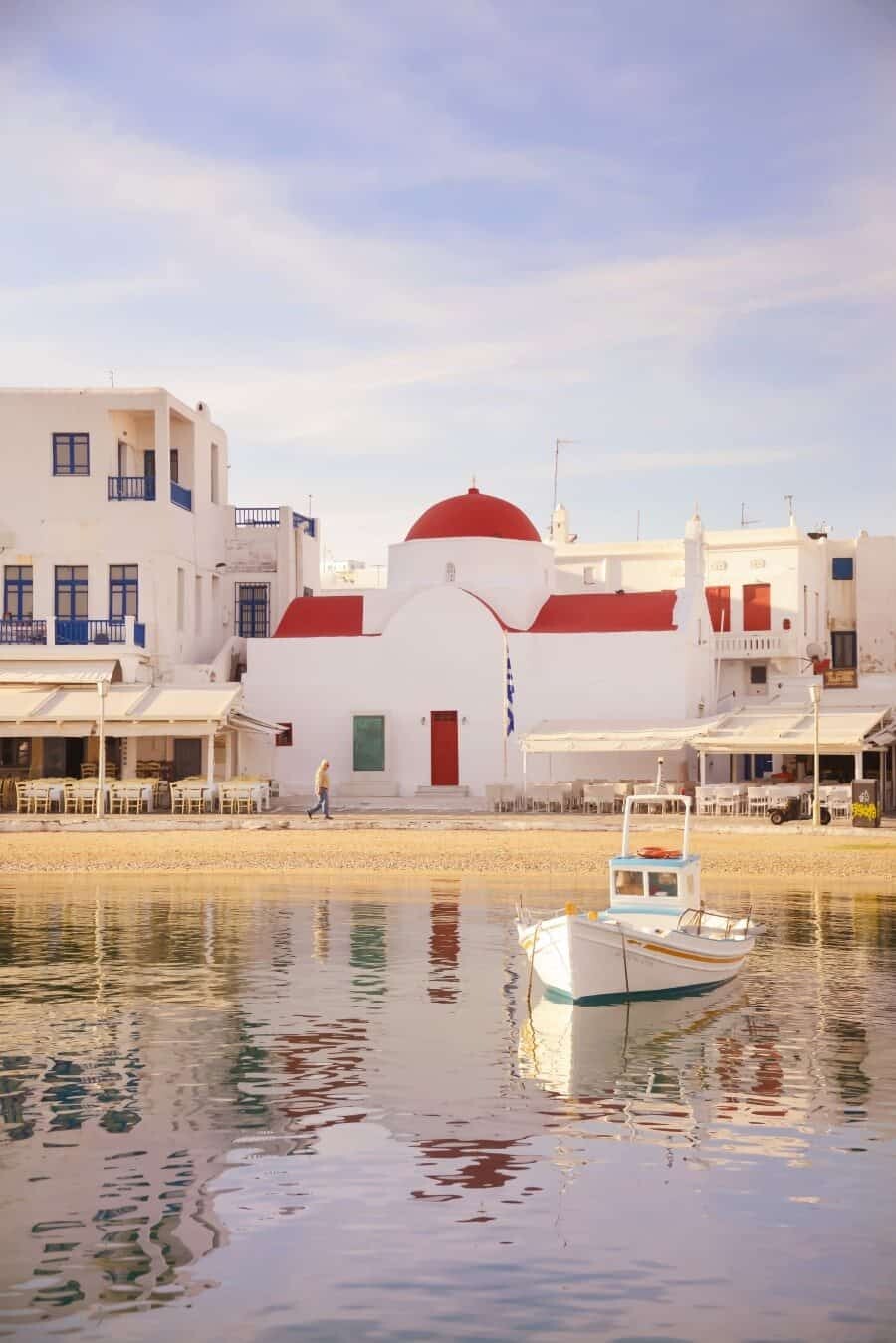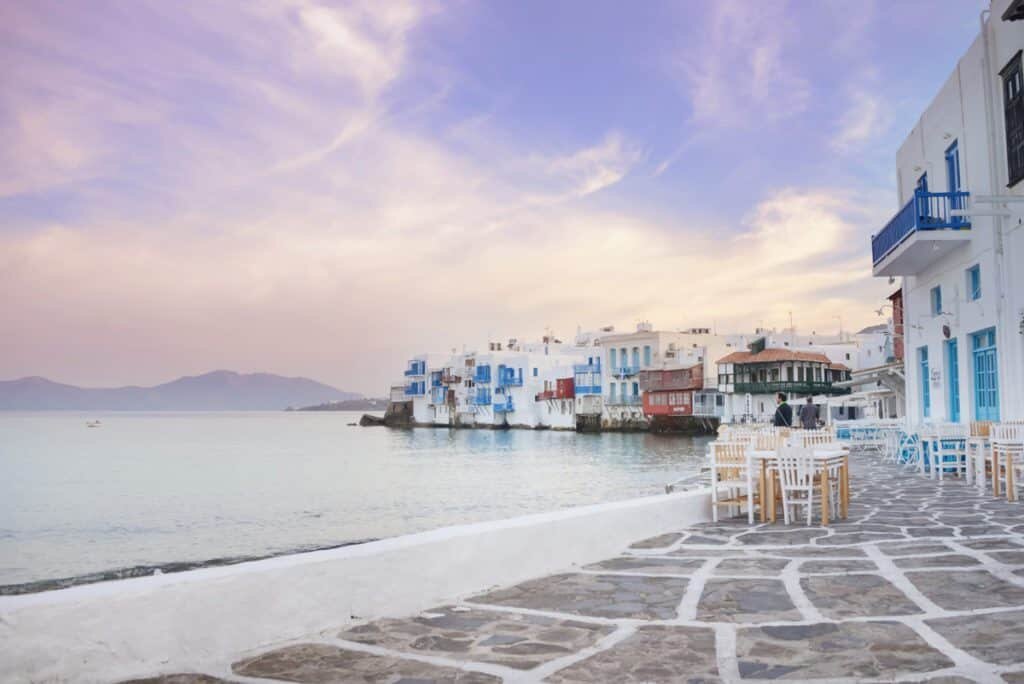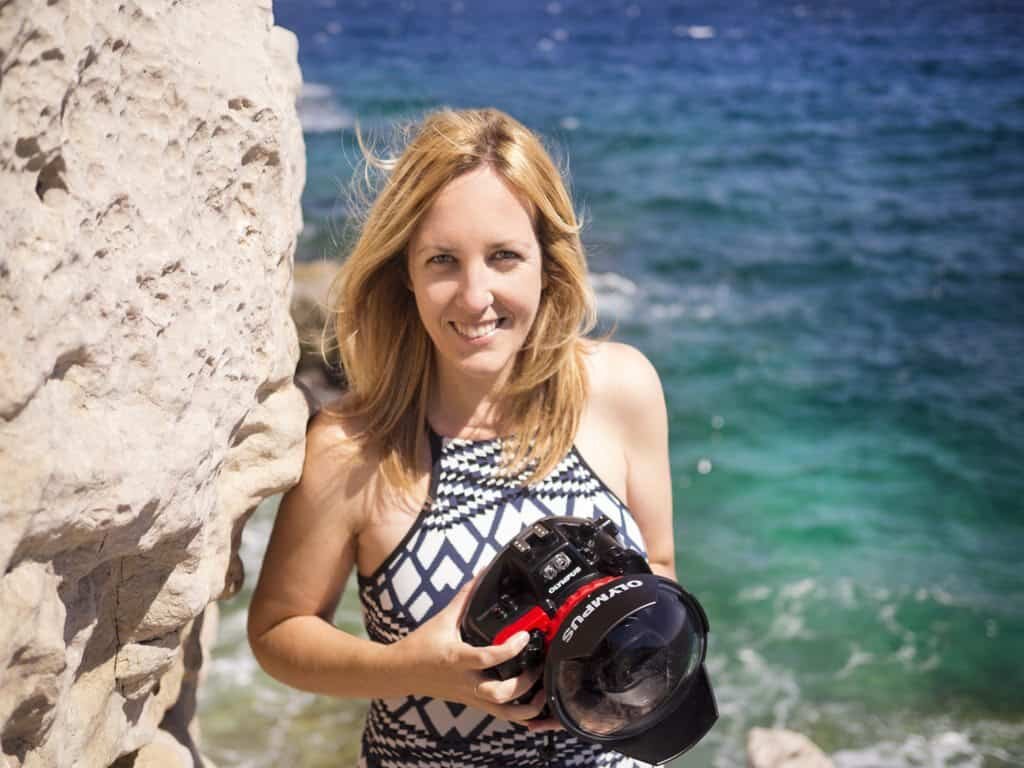 Hello! I'm the founder and photographer behind The Wandering Lens.
With 17+yrs experience as a professional travel and landscape photographer, all advice found on this site is from my personal experience on the road. I hope it's useful for your own travels and would love to hear in the comments about your trips and experiences around the world.