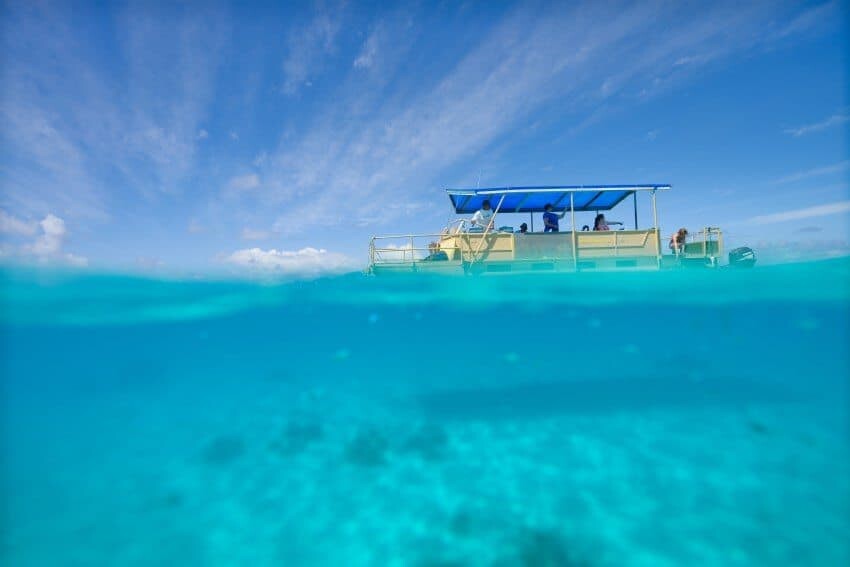 As far as water goes, Aitutaki Lagoon is in a league of it's own. As our boat glided through the calm tropical ocean, shades of blue glistened above and below the surface.
Aitutaki lies to the north of Cook Island's capital Rarotonga in the Pacific Ocean. If you're after a piece of paradise, this is it. Away from the crowds and far from any bustle, this island is relaxation served on a tropical fruit platter.
Surrounding the main island of Aitutaki is a coral fringed lagoon dotted with palm drenched islands begging for you to pretend you're castaways. It's where the television reality mega series Survivor stranded 30 Americans and filmed as they bathed in the warm water, frolicked in the sunshine and roughed it by sleeping under the stars. Sure they had no food but really…what a location to be voluntarily stranded!
Over 20 islands scatter the lagoon and on a day trip you can cover at least three with plenty of time to explore above and below the crystal clear water.
Grabbing my underwater housing I jumped in the moment the boat slowed down and drifted over coral outcrops. Water clarity was on par with drinking water and it's hard to believe just what you're seeing through goggles. You can see as far and as deep as you wish…there are no clarity issues here! The lagoon is completely free of predators, you won't find any sharks swimming around so it's totally safe to float, splash and dive like a mermaid. Schools of tiny reef fish dance with the gentle current and giant clams sit sturdy on the sand below.
Maina Island is nestled in the lagoon's south west corner and is home to nesting ocean birds. Taking flight whenever they feel threatened, the island is an idyllic shallow sand bank that feels alive with nature and activity. If soaking up the sunshine in knee deep water after a nature walk is your thing, be sure to allow for a few hours here.
On the opposite side of Aitutaki Lagoon is Tapuaetai, better known by visitors as One Foot Island. It's here you'll find a deep channel of water running between two islands with palm trees dangling like a dream scene along the shoreline. This is your postcard shot come to life. If you can manage a few hours here without the day trippers it'll be worth getting up early. Wandering around the island it feels like an untouched rustic oasis where you can swing from the trees, chase chickens and jump like a kid into the ocean splashing around because you just don't know what else to do in this incredible part of the world.
To entice your wanderlust take a peek at a collection of photos taken during my lagoon boat trip…all images were taken on the same day.
One crazy, beautiful day.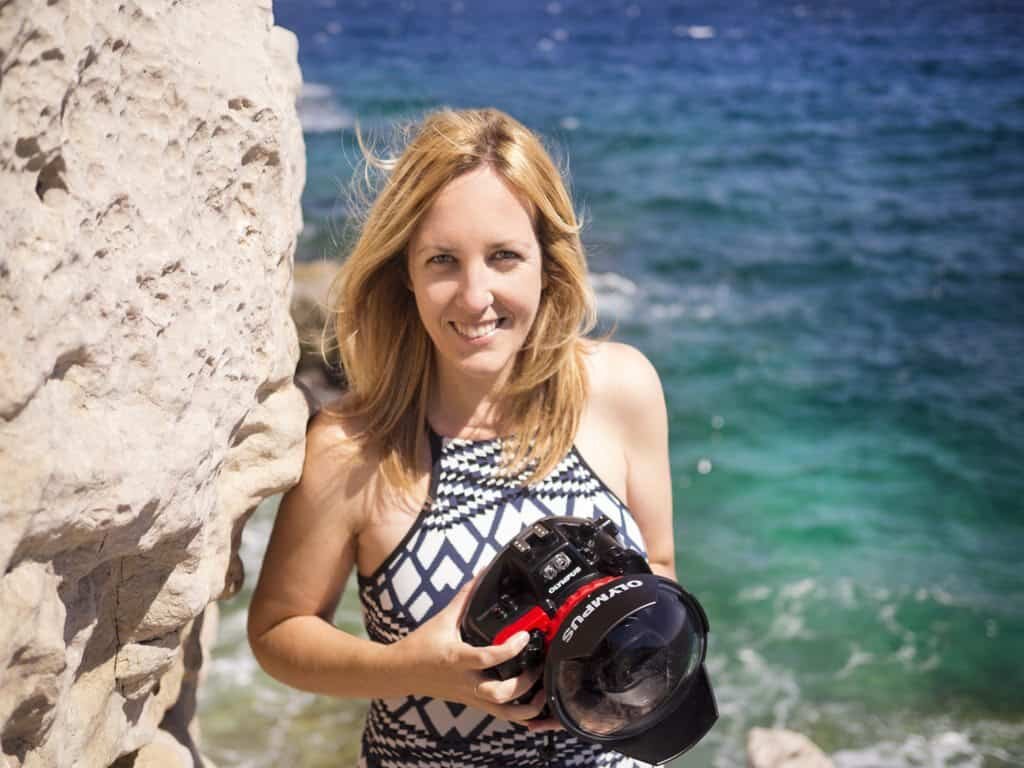 Hello! I'm the founder and photographer behind The Wandering Lens.
With 17+yrs experience as a professional travel and landscape photographer, all advice found on this site is from my personal experience on the road. I hope it's useful for your own travels and would love to hear in the comments about your trips and experiences around the world.