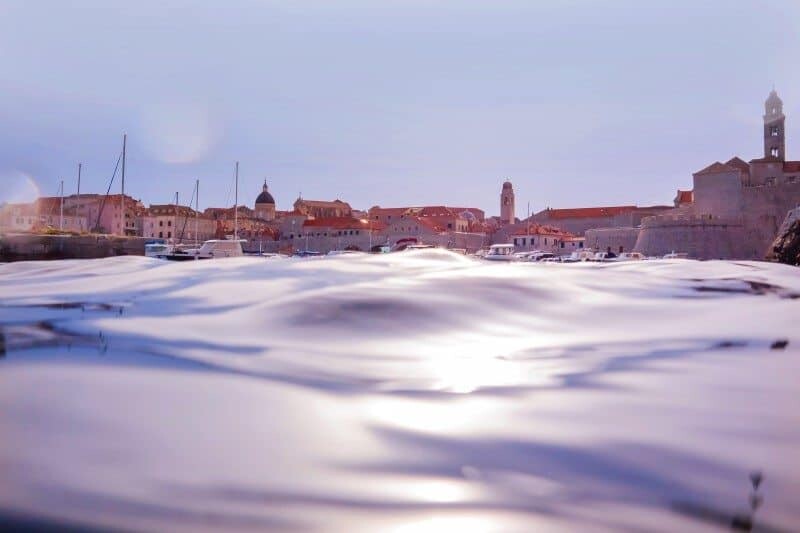 I had obviously chosen her favourite rock amongst the fifty or so other sun drenched formations waiting for towels and swimmers to stretch out over them.
A mere three other people sat across the 100m of rocky coast that sat just outside of Dubrovnik's city walls. An approaching storm kept the crowds away and I was determined to capture some split level shots before the rain set in.
The rock I chose was beside the sea, flat on the top with just enough space for two bottoms to sit. Perfect for me and my camera bag.
As I began to feel the salty breeze on my skin and listen to the waves lapping the shore in between gentle roars of thunder I hear an enthusiastic "Dobradan!".
Turning to see an elderly Croatian women with a floppy sailor hat waving beside me with a huge smile pointed in my direction…
I had chosen her rock.
The rock she sits at each afternoon in her bikini to read a gossip magazine and forget the world.
Giving each other the odd agreeing smile and nod knowing we had both selected the best rock in all of Dubrovnik, we sat together in silence.
Hvala (Thanks)Croatia!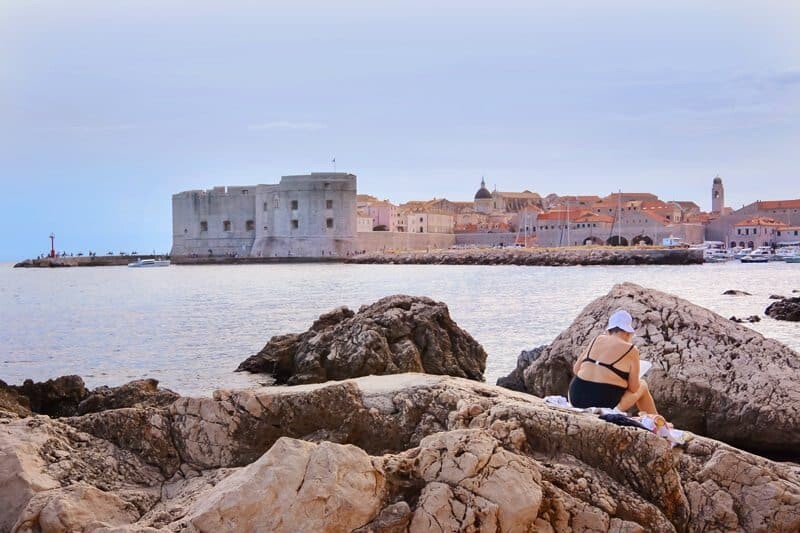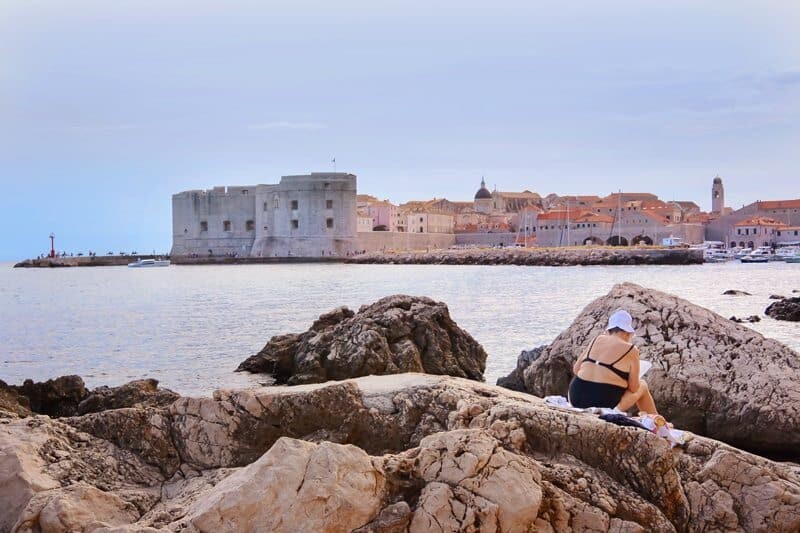 This moment happened as I was testing my fancy little Nikon AW1 Waterproof camera.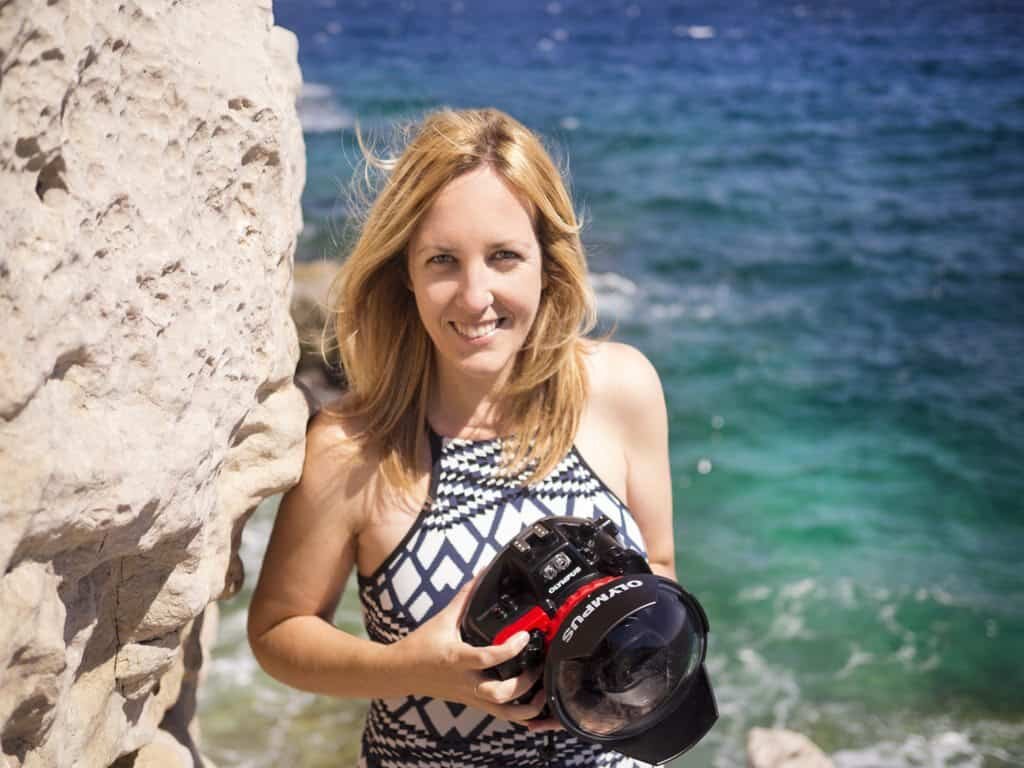 Hello! I'm the founder and photographer behind The Wandering Lens.
With 17+yrs experience as a professional travel and landscape photographer, all advice found on this site is from my personal experience on the road. I hope it's useful for your own travels and would love to hear in the comments about your trips and experiences around the world.