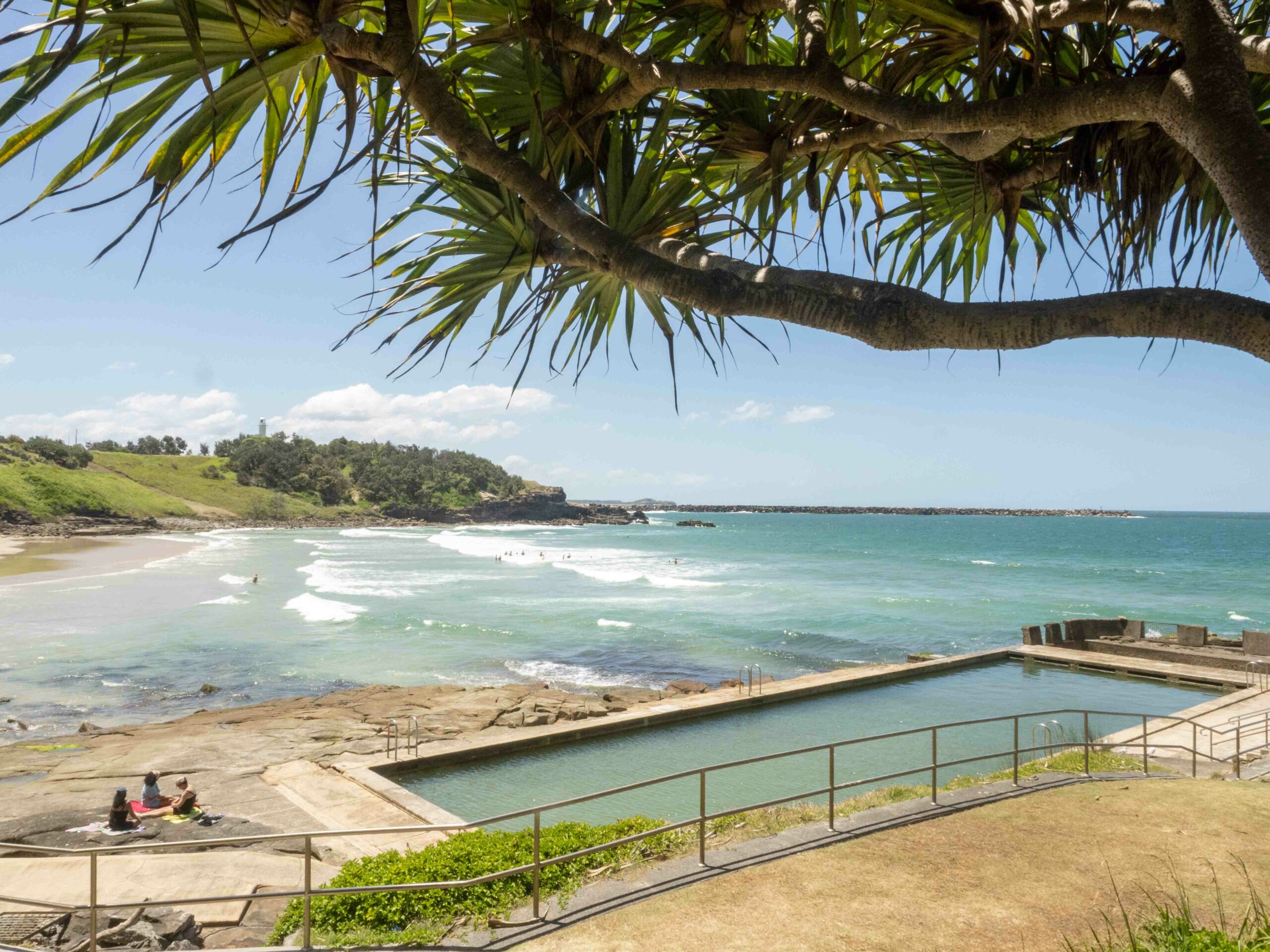 Exploring the Coastal Beauty of Yamba, Australia
Photographing sunrise, hiking, picnicking, swimming and spending your days close to nature. If this sounds like your ideal beach escape, look no further than the quiet, coastal haven of Yamba in New South Wales. Better yet, drive 5mins south to experience the surfers retreat of Angourie.
Angourie, meaning 'tail-feather of a seagull' sits on the northern edge of Yuraygir National Park, an immense area covering 60km of coastal reserve stretching as far south as Red Rock. This special seaside town is home to surf lovers and sun seekers, providing plenty of space to get away from crowds and soak up the beach lifestyle.
It's many hiking trails and beach options pair with plenty of surf breaks, some suited to beginners, and others like the 'Life or Death' shelf break suited for the daring and experienced.
This region is actually somewhere my family visited annually when I was a little kid. Spending a few weeks each year with our tiny dinghy, paddling up and down the Clarence River discovering fishing and swimming spots. Having spent most of my adult life abroad, it was such a pleasant surprise to return some 17years later and see that not all that much has changed!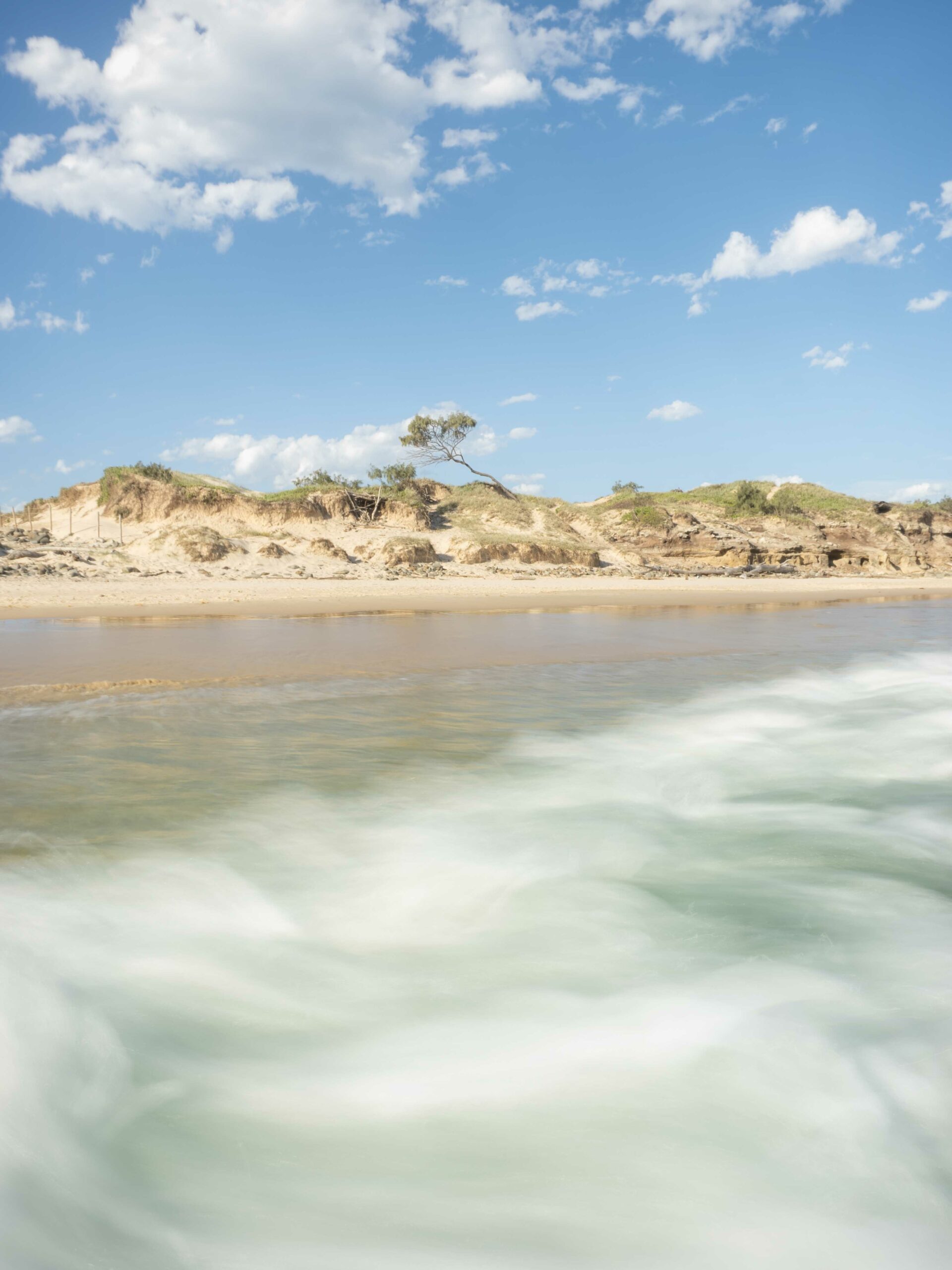 While it's not a secret spot by any means, Yamba and Angourie offer that slice of seaside bliss we all seek when searching for somewhere to relax and retreat. The main changes in all those years since my last visit, are an array of new eateries and cafes in addition to holiday rentals – you can experience living like a local in the luxury of your own beach house.
For my recent visit, I was a guest of Baan Sabai in Angourie (take a peek at their Instagram @baansabai.angourie). A gorgeous two-story home with uninterrupted views of Yuraygir National Park, just minutes from the beach! I'll share more a little later in the article about this stay and how you can stay there too.
First up though, I want to share where you can photograph, explore and collect picnic supplies in the region. A little peek at places to visit when spending a weekend, week or extended stay in Yamba.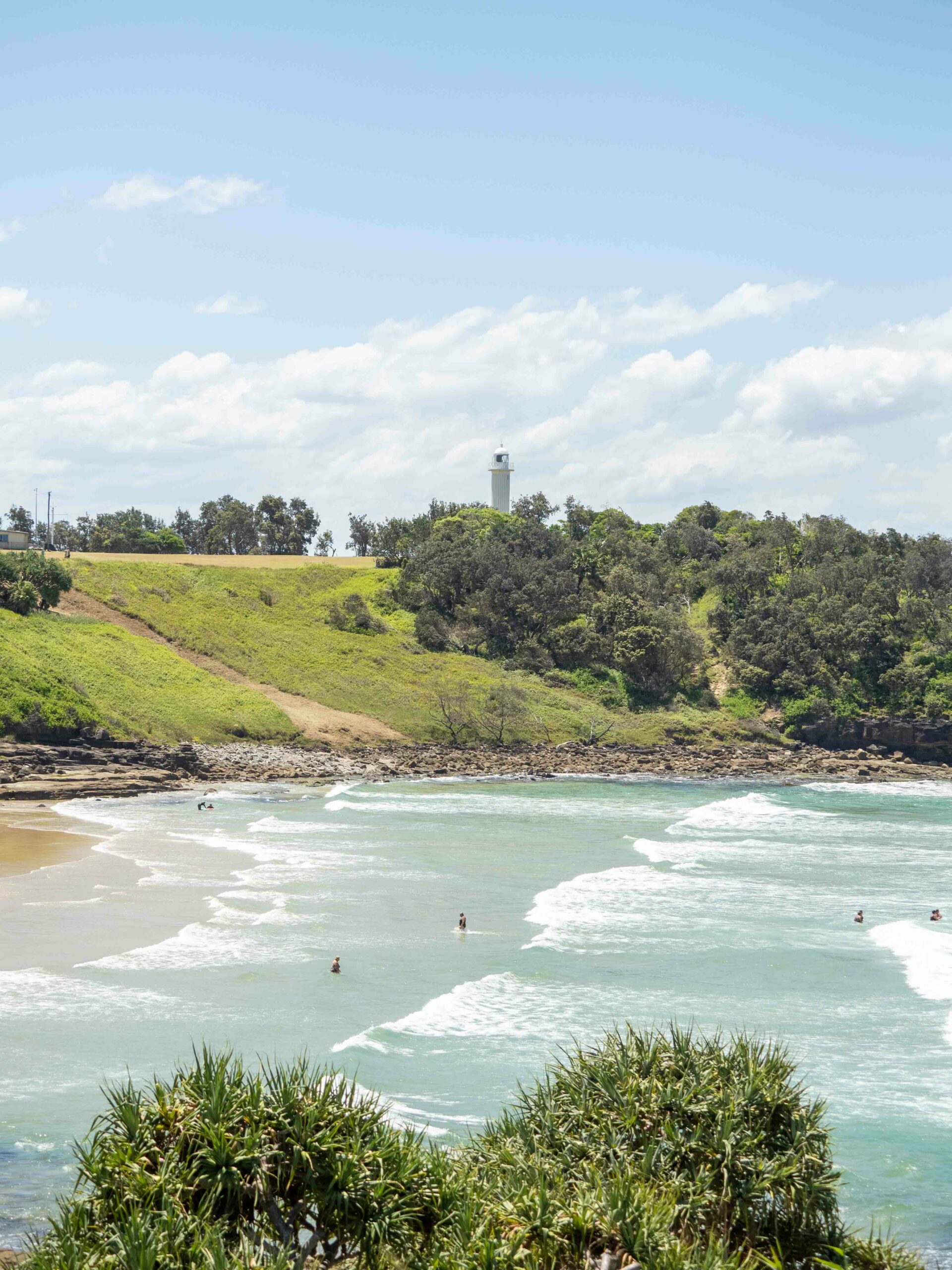 ---
Explore + Experience Yamba
Clarence River –
The mouth of this magnificent river meets the sea in Yamba. Hire a boat, paddle a kayak or swim from the shores of Whiting Beach. You can fish, photograph or sail. If photography is your activity of choice, go for a wander along the Yamba Breakwater and capture the morning light or evening glow as it meets with the distant hills.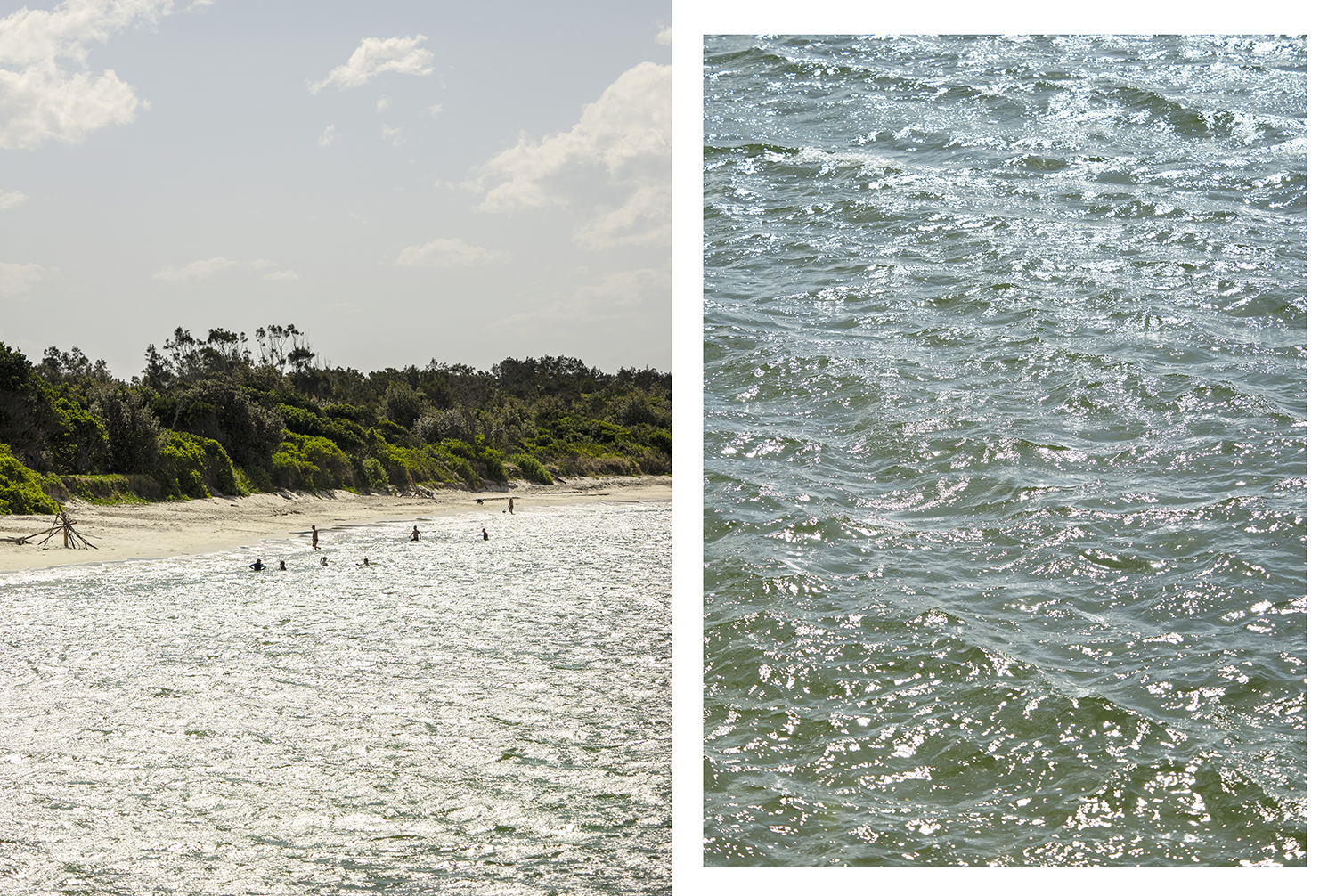 Yuraygir Coastal Walk –
This multi-day 65km coastal walk can of course be reduced if you're keen to take a shorter walk. Start at Angourie Bay Picnic Area and wander the 10km (return) Angourie Track to Shelley Headland, taking roughly 4hrs. Ideal for coastal views, photography opportunities, bird and whale watching! *Note, there's an $8 daily entry fee for use/parking within the national park, more details here.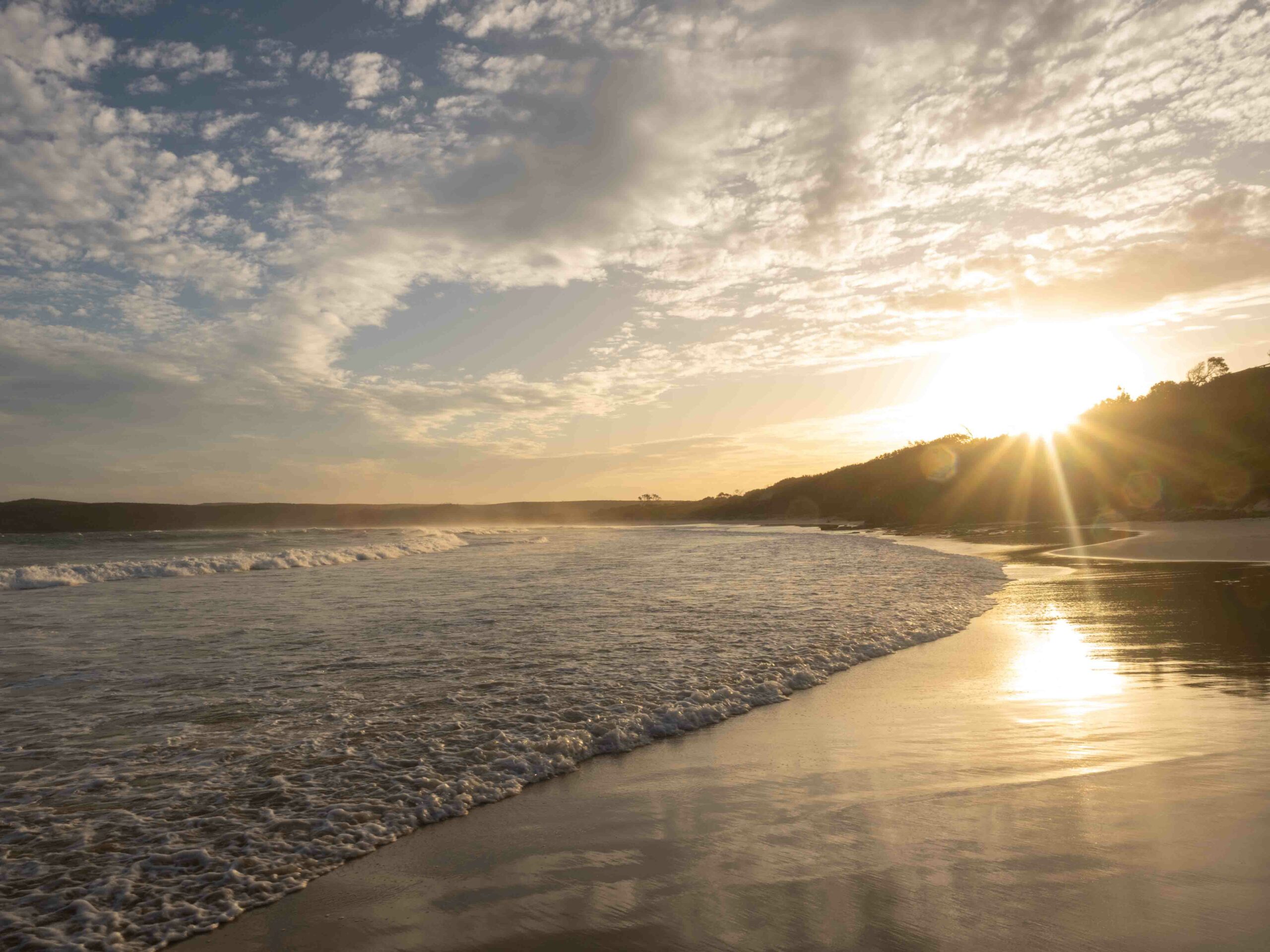 Angourie Point –
Just a short stroll from Baan Sabai, this is my favourite spot on the coast. A dedicated National Surfing Reserve, Angourie Point has a rocky headland, long sandy beach to the south and rocky cove on the northern side. Wander through bush land to reach the dunes and then find the perfect place to lay your beach town and watch the surfers. Photographing at sunset means the golden glow will illuminate the surf and meet the salty mist to create a beautiful scene when waves are big!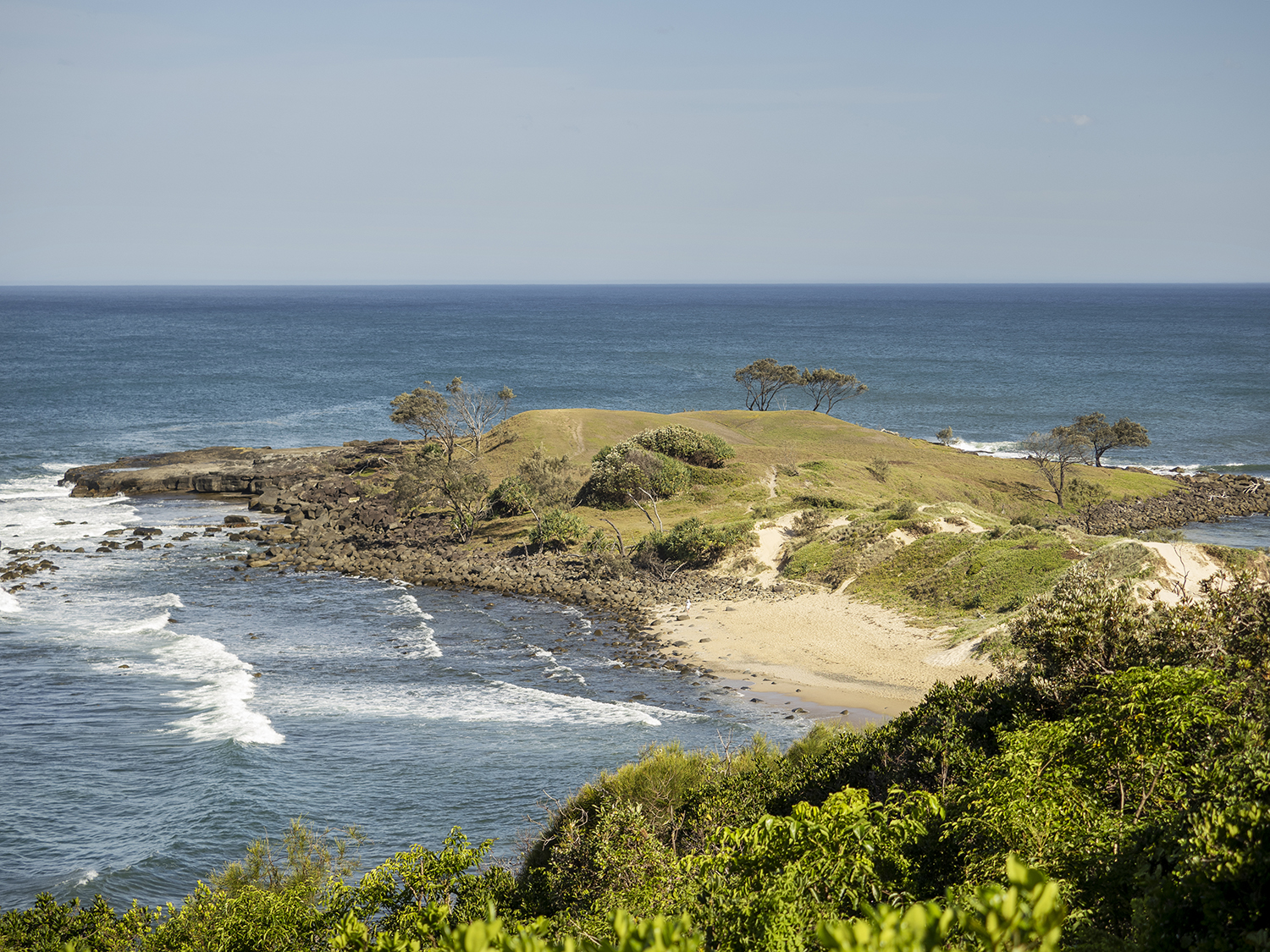 Yamba Beach + Lighthouse –
An ocean pool, patrolled beach, cute café and lighthouse make this spot a must-see when visiting Yamba. Pop by The Kiosk for a morning breakfast bowl then soak up the sun before a swim and stroll up to the lighthouse which has been a guiding light since 1880. The entire coastline of Yamba is ideal for testing out some ICM Photography with the waves and water movement too!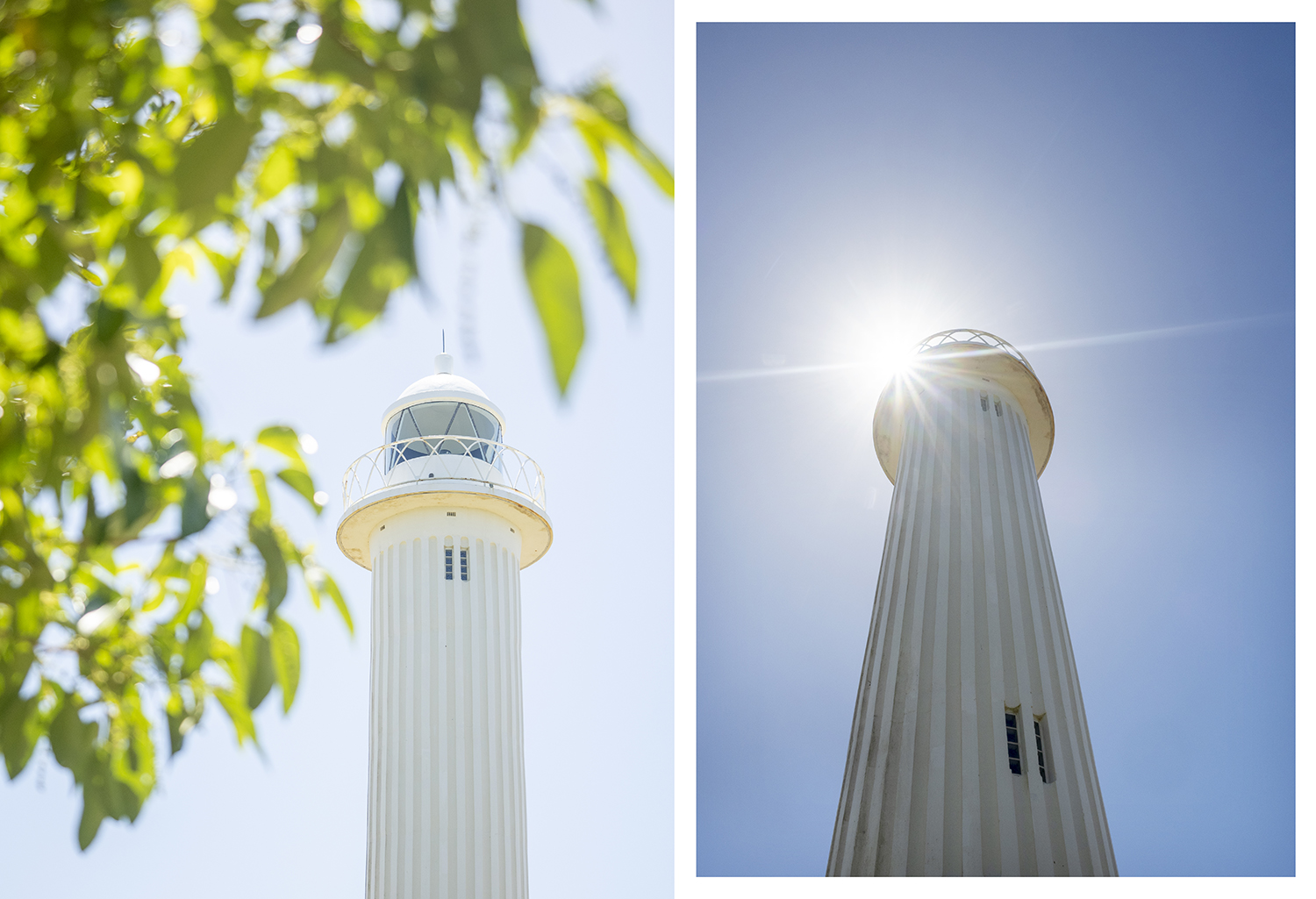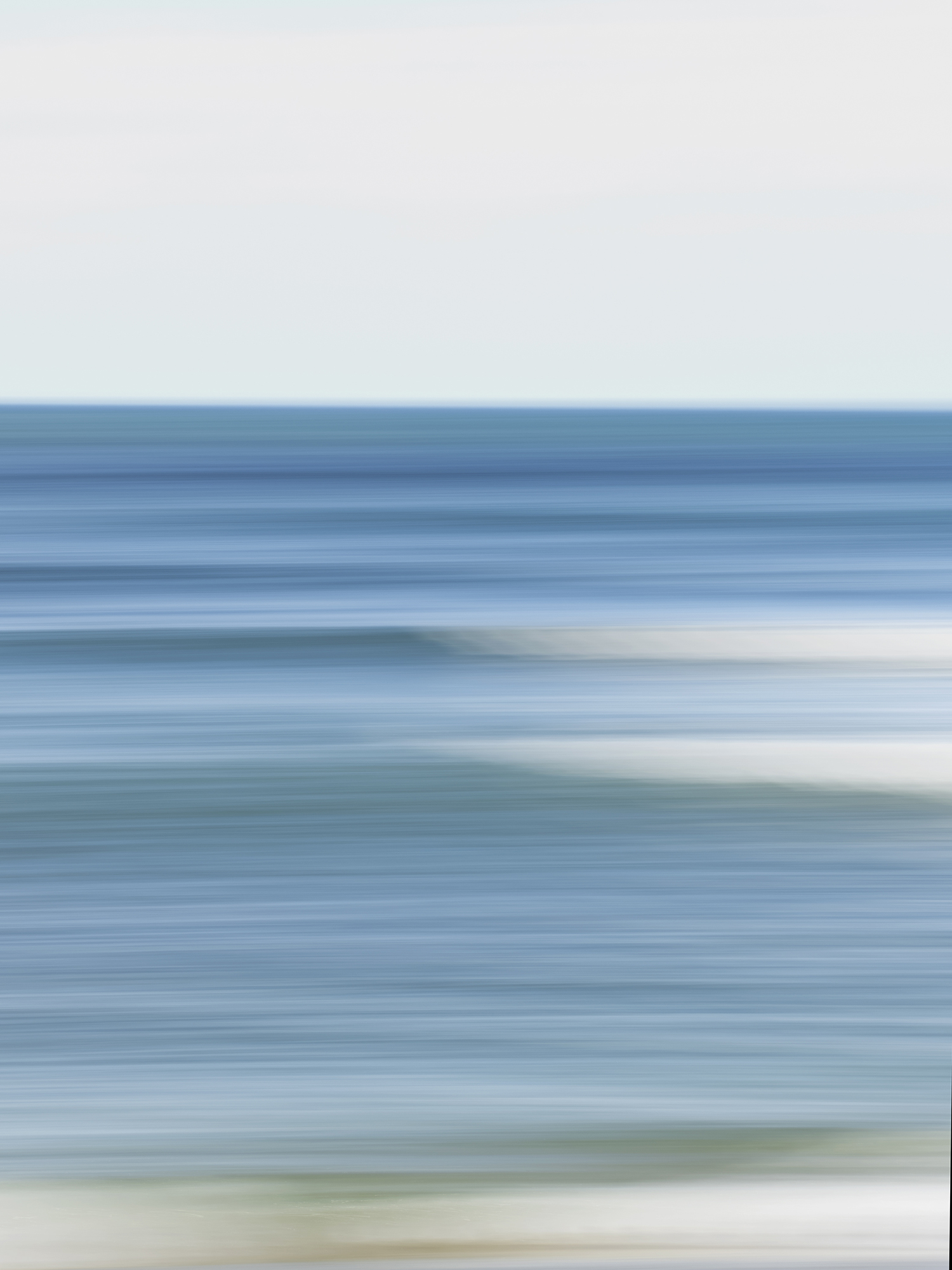 Green Point + Spooky Beach –
A quieter headland with large rocky cliffs, rockpools and beach breaks. Visit for sunrise over the sea to photograph the morning light and sea sparkles.
Pippi Beach –
Ideal for swimming and snacking (not sure what I'm obsessed with picnics in this article, but there are so many great places to pick up a takeaway lunch!). Located in the southern part of Yamba, this is a popular spot with locals to surf, swim and walk the dog.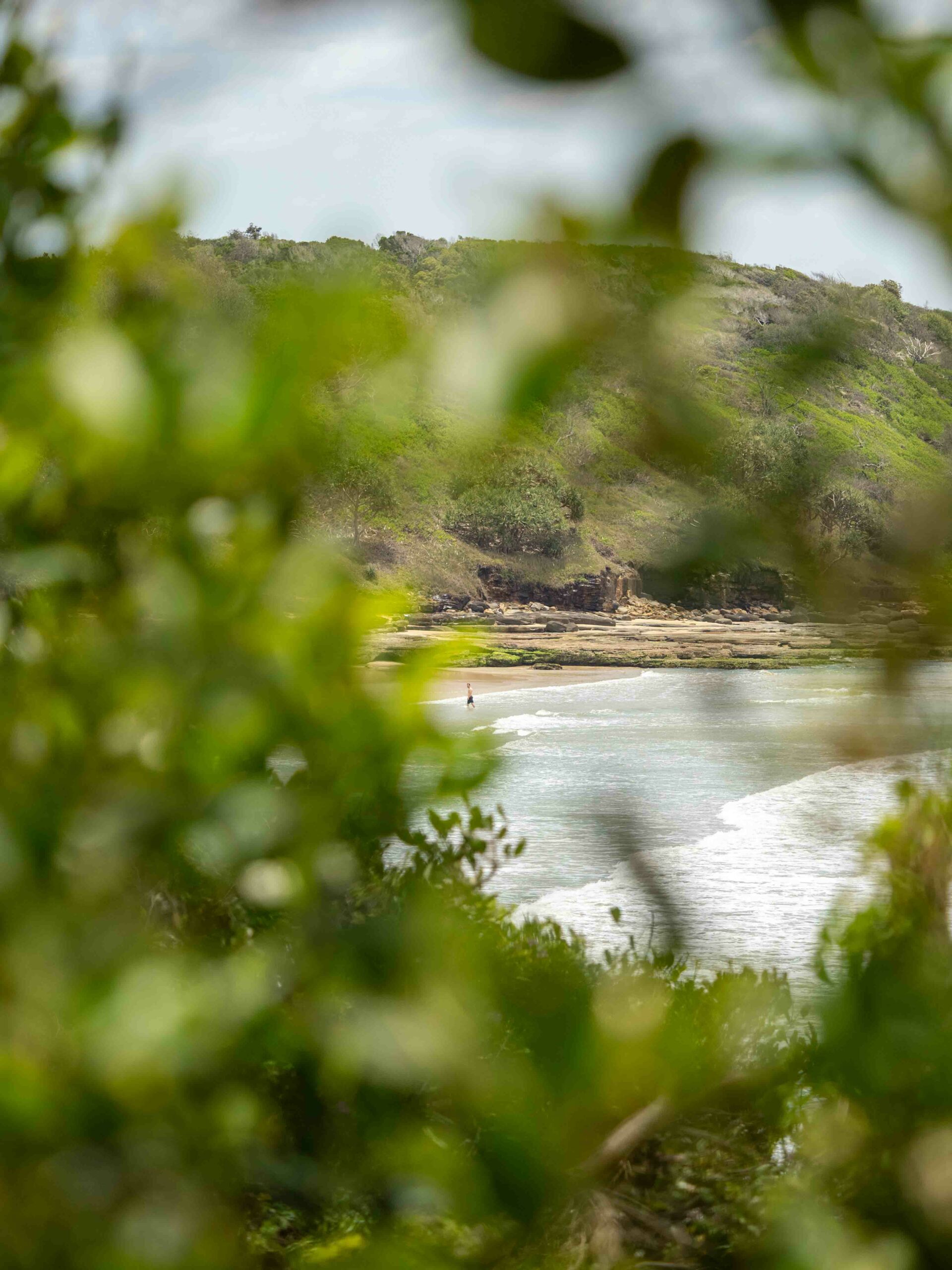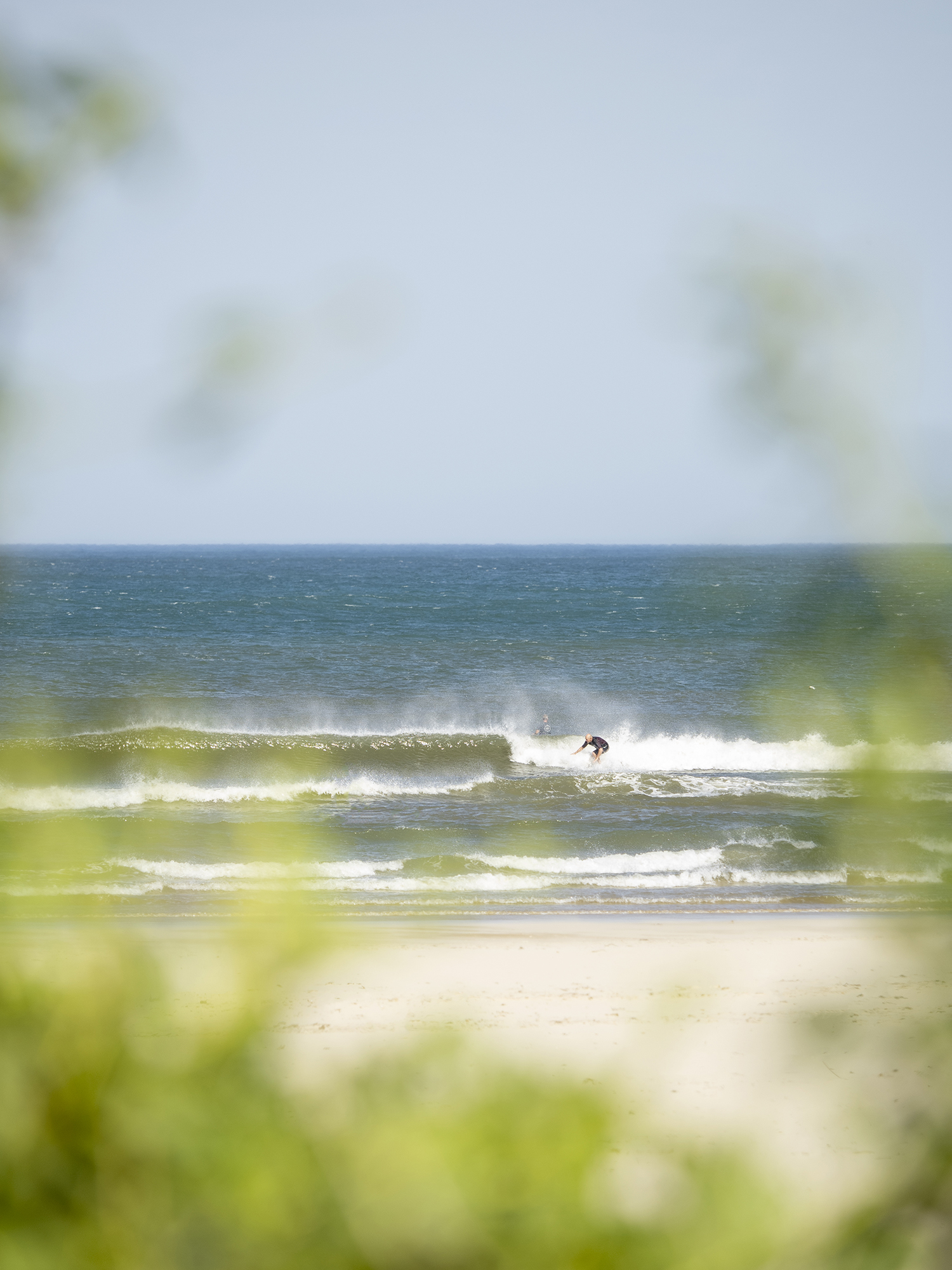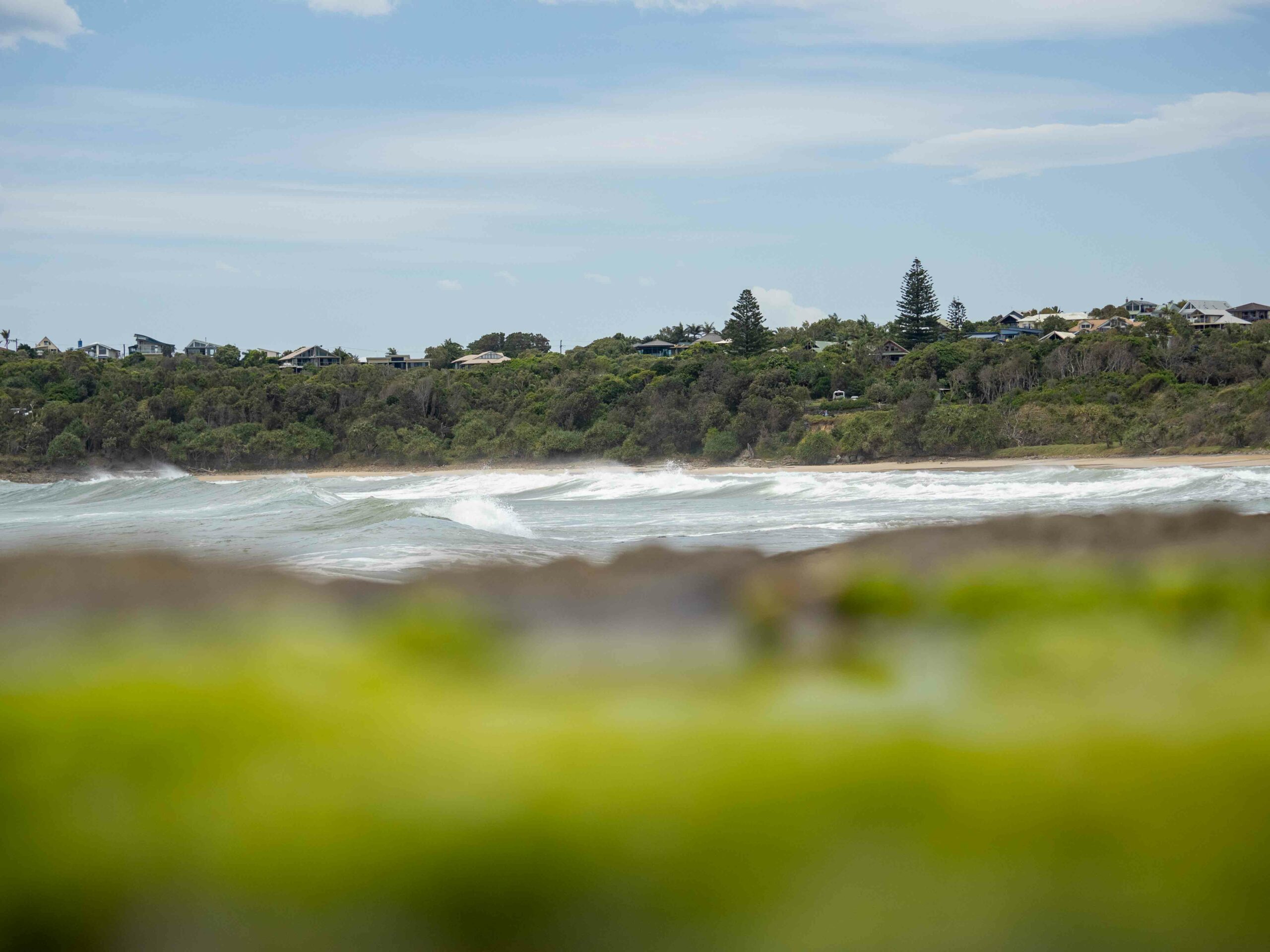 ---
Yamba and Angourie Eats
A quick list of my recommended places for breakfast, lunch and dinner in and around Yamba.
Angourie Café + Wine Bar – Great breakfast spot!
The Kiosk – Best for beach eats.
Sassafrass – Pizza and lively atmosphere.
Summi's – Great coffee + clothing
Caperberry Café – Delicious lunch + takeaway options
Yamba's Fisho – Can you really visit a coastal town without trying the local fish and chip shop? This is a great option and ideal for taking down to eat by the river.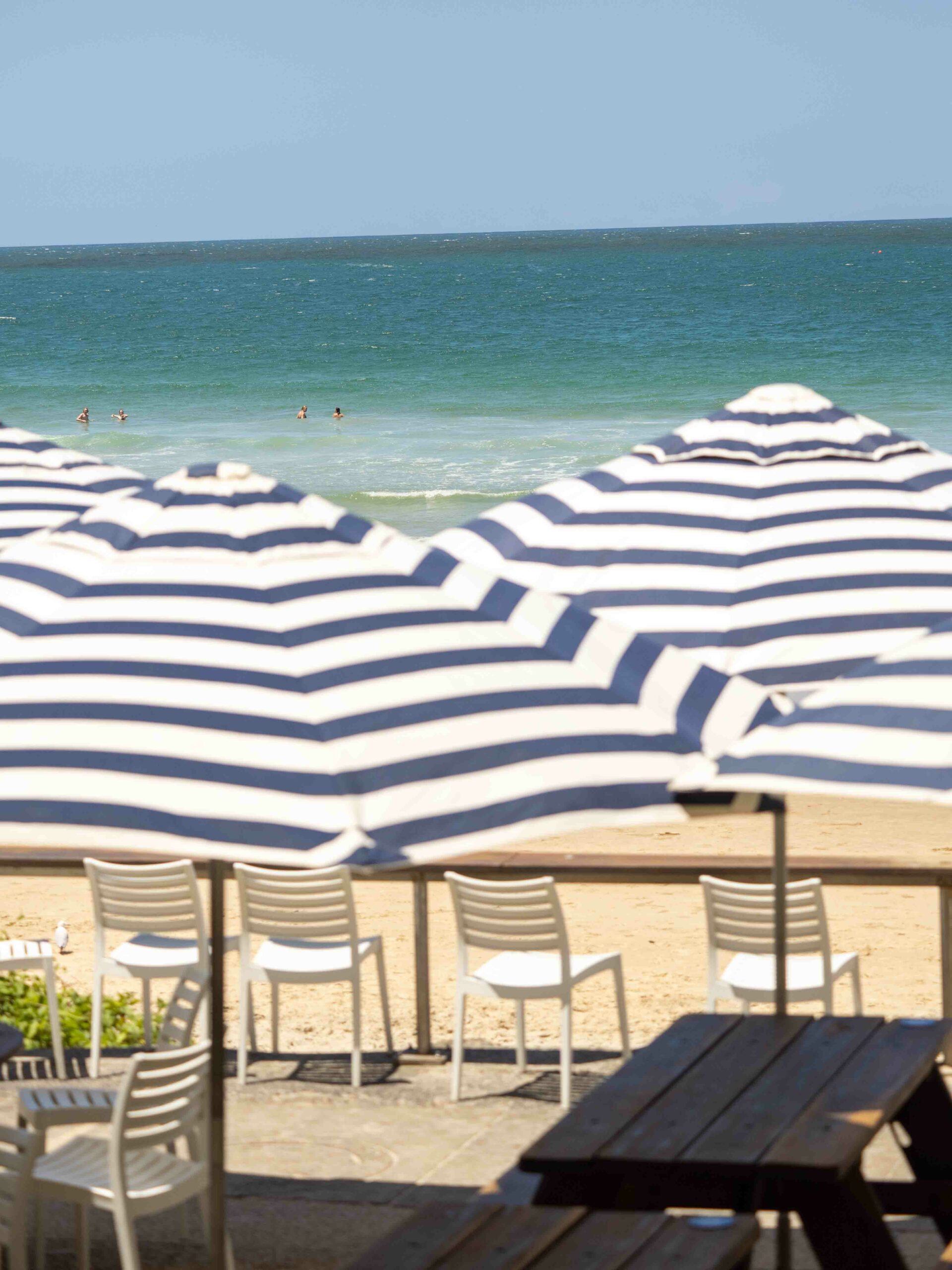 ---
Where to Stay in Yamba
Feel like a local and reserve your own beach house for a weekend in this beautiful part of NSW. I stayed at Baan Sabai in Angourie, a stunning two-storey home with uninterrupted views over the southern coastline and national park.
When arriving to Baan Sabai after the drive from Sydney, we pulled into the driveway to see the most vibrant afternoon light glowing through the trees. Welcoming us as we walked up the stairs, the living room was illuminated and enchanting. Our first glimpse over the national park was made all the more special with a pastel filled sky while enjoying the welcome bubbles – such a treat!
Baan Sabai is ideal for families or couples seeking that special place to stay. With plenty of space, a large open plan kitchen, yoga loft, sun room, windows and huge balcony with views to the ocean and the comfiest beds adorned with luxury linen, don't hesitate if your dates are available. You can opt to reserve a two-bedroom formation (sleeping 4pax) that includes the giant living spaces, or expand and reserve the entire home which sleeps 8.
Book via the lovely, local and very professional team at Yamba Stays. You can take a peek at their Instagram account @yambastays here too for more excuses to plan your visit!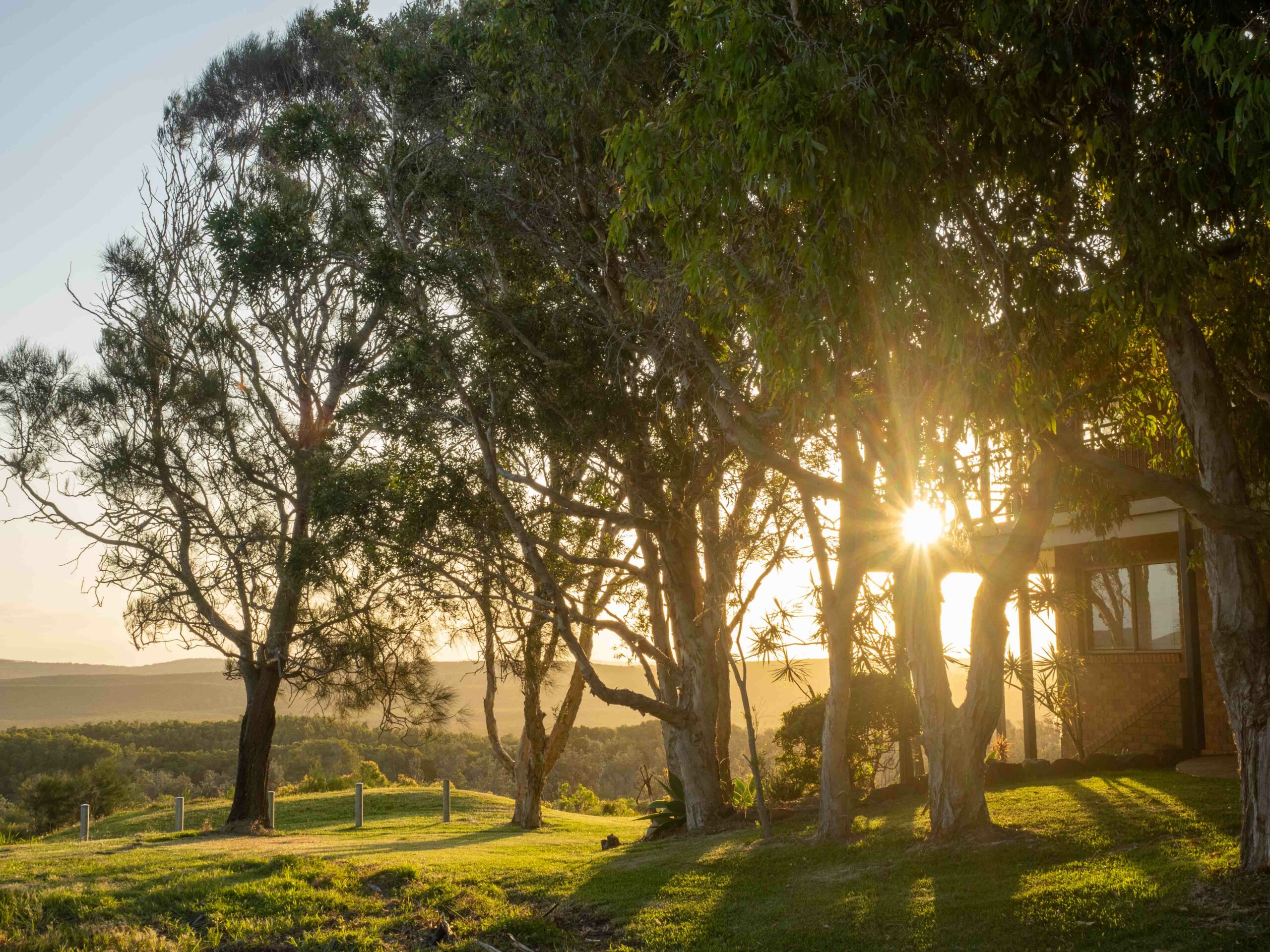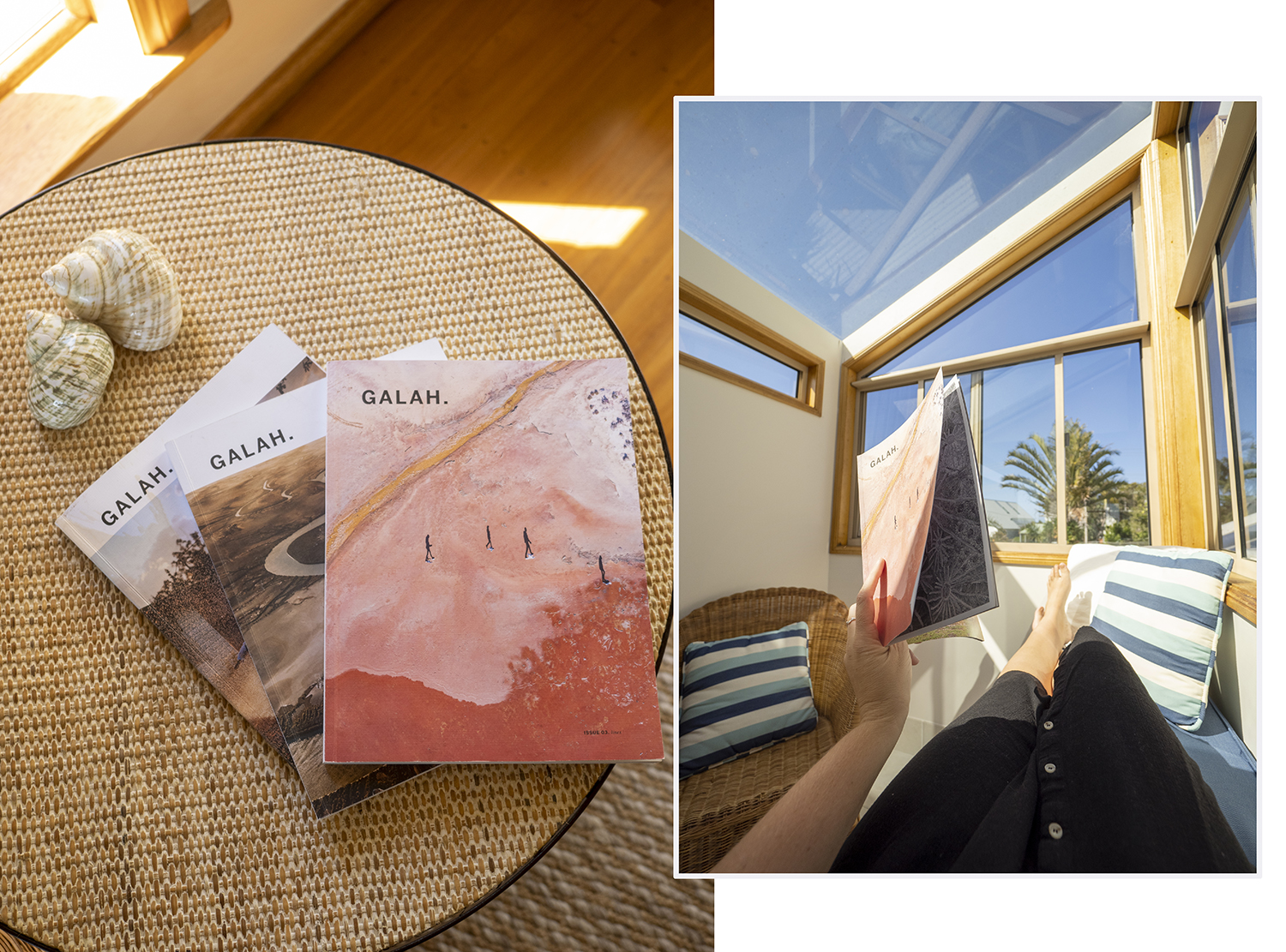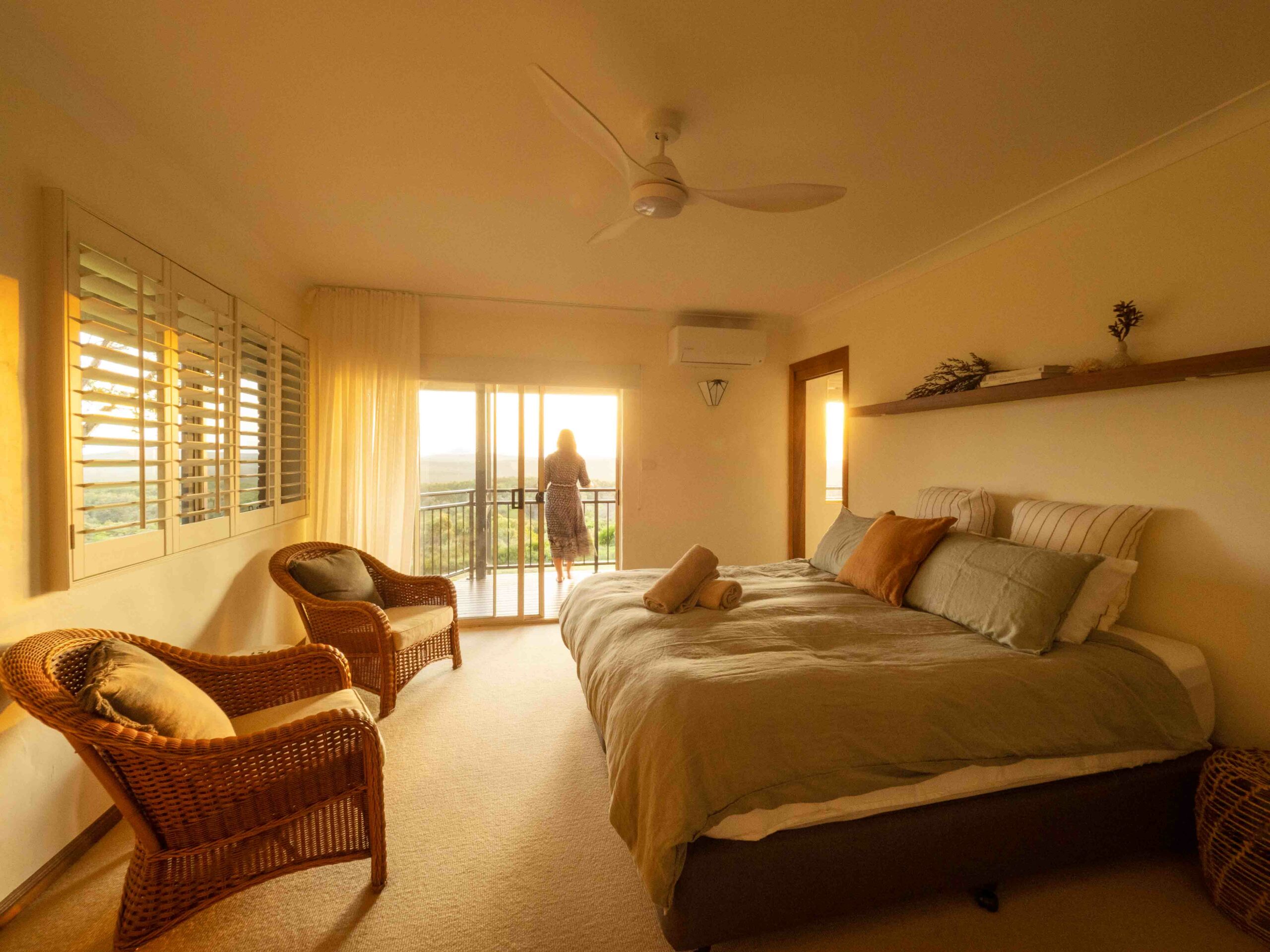 ---
Map Your Adventures – Yamba and Angourie Places to Visit
As always, here's a handy little Google Map filled with places I recommend visit and exploring with your camera!
Continue Reading Related Guides –
NSW – Port Macquarie Photography Location Guide
Beach Photography: How to Take Beach Photos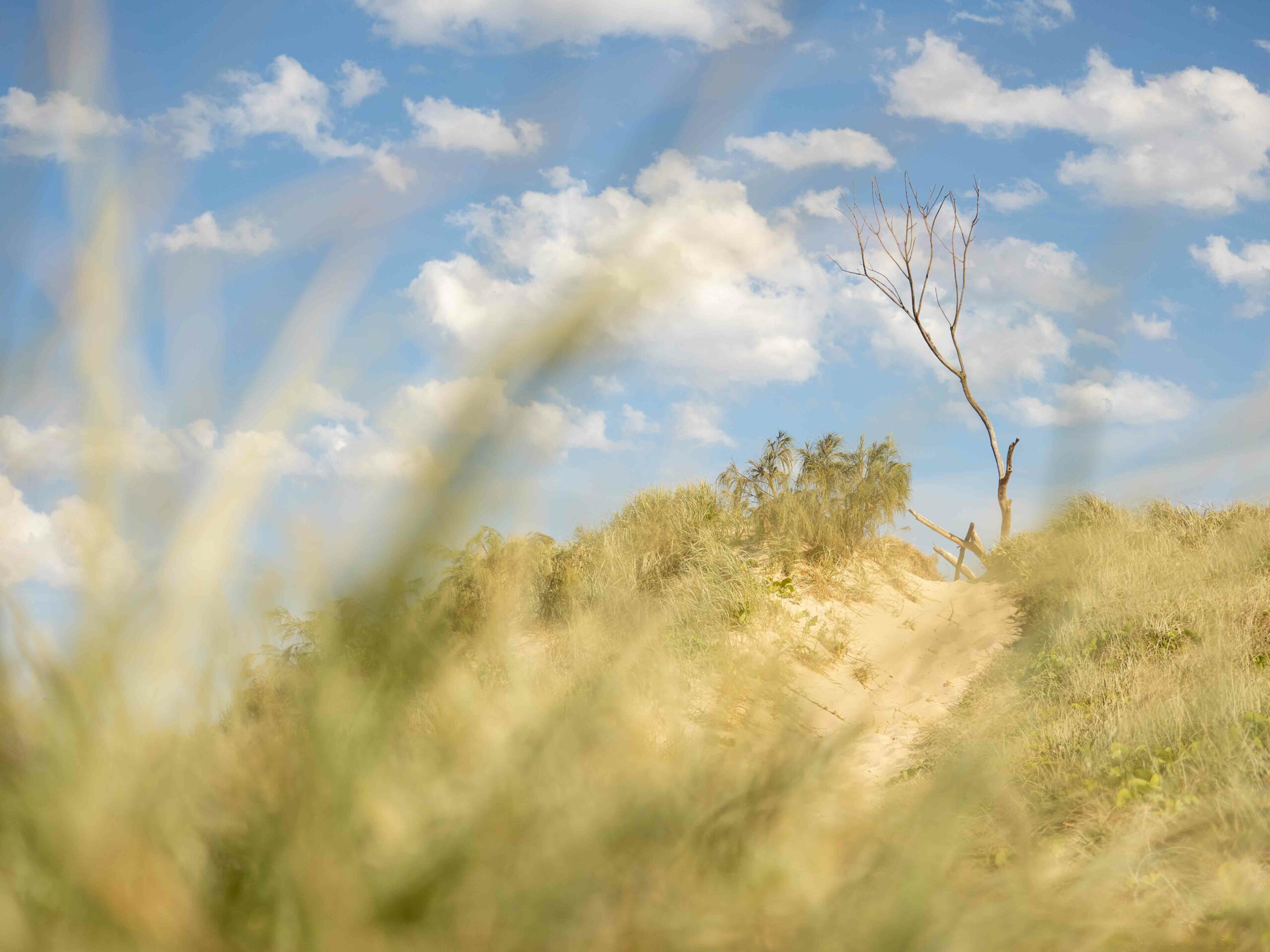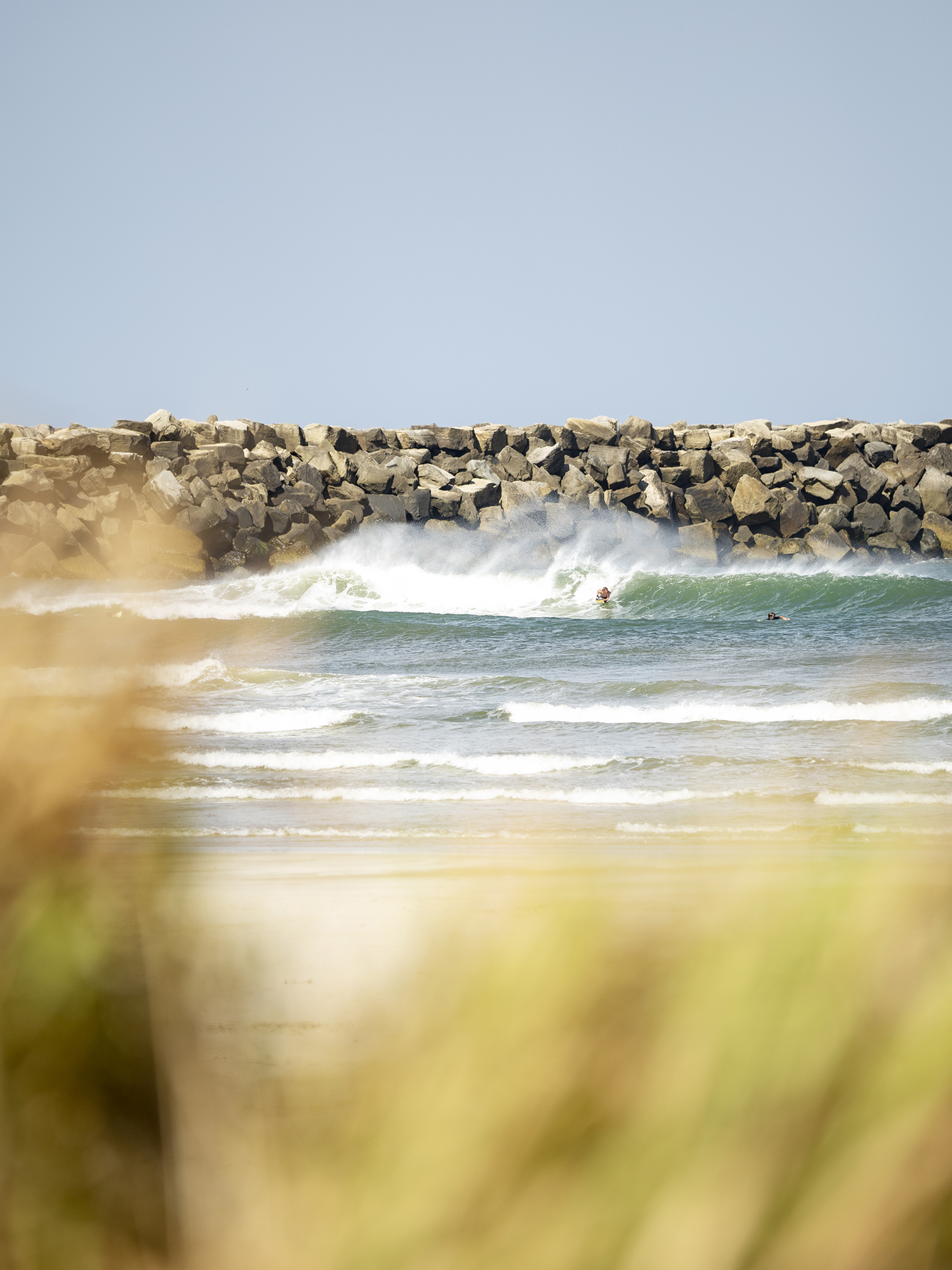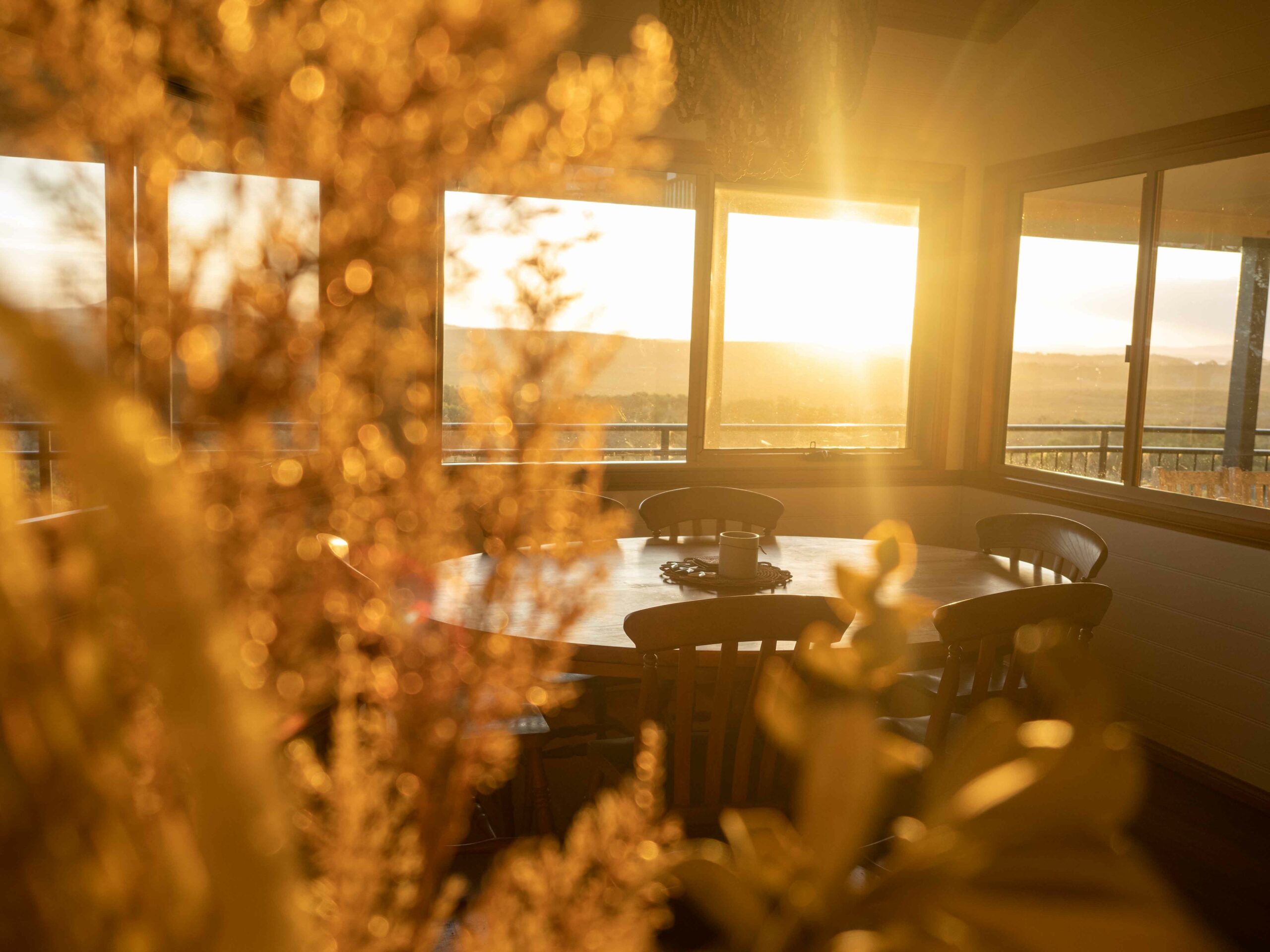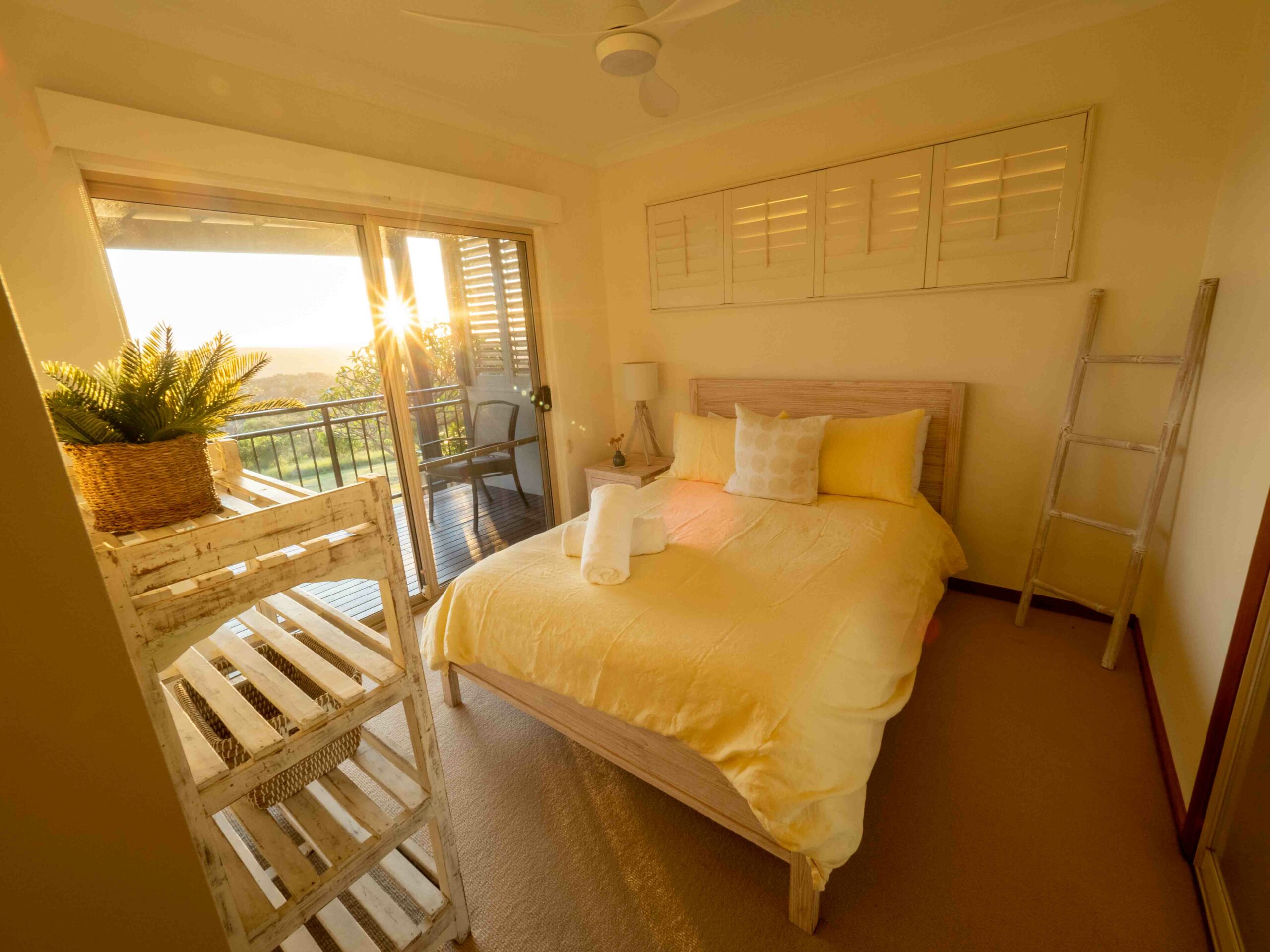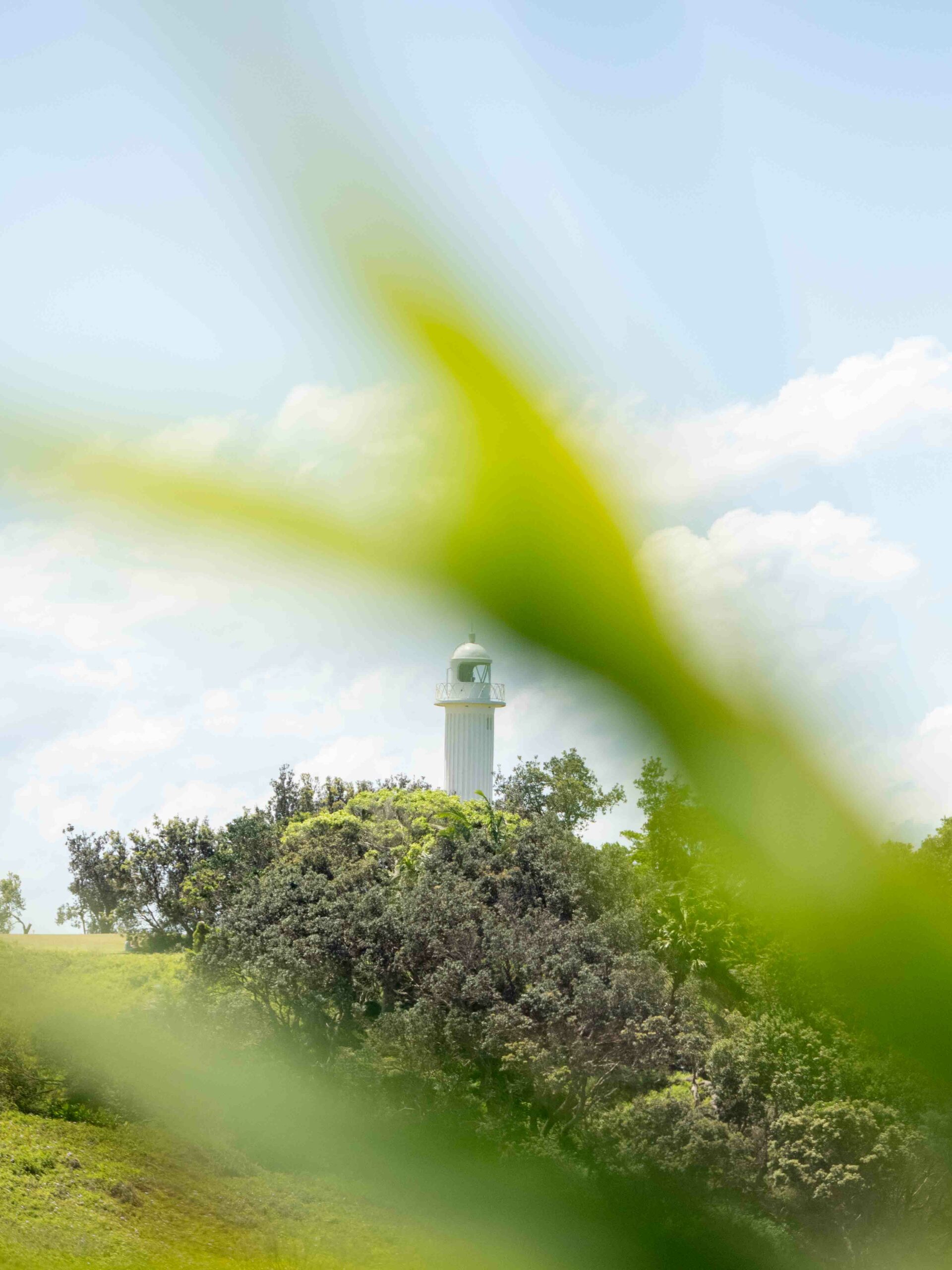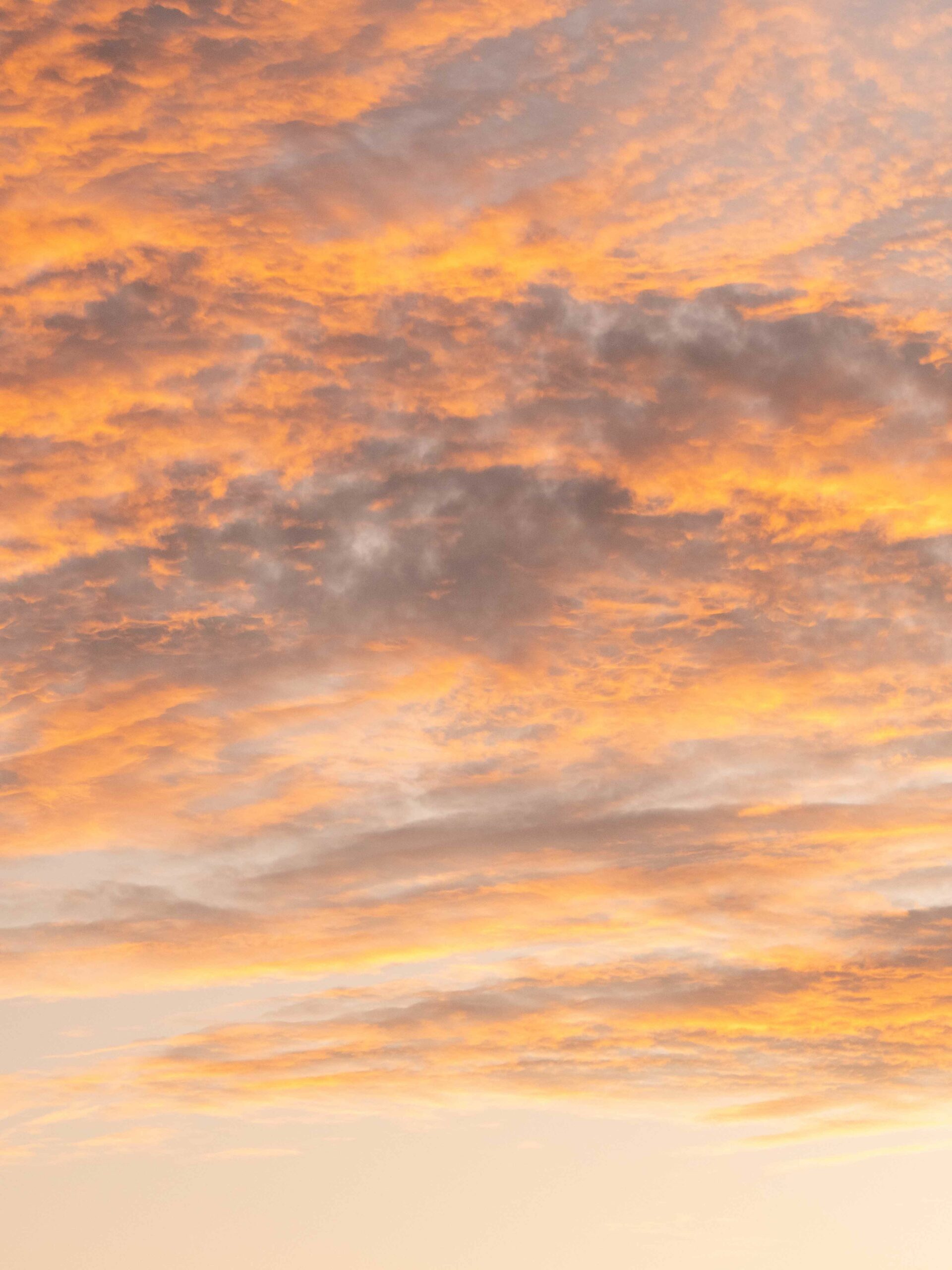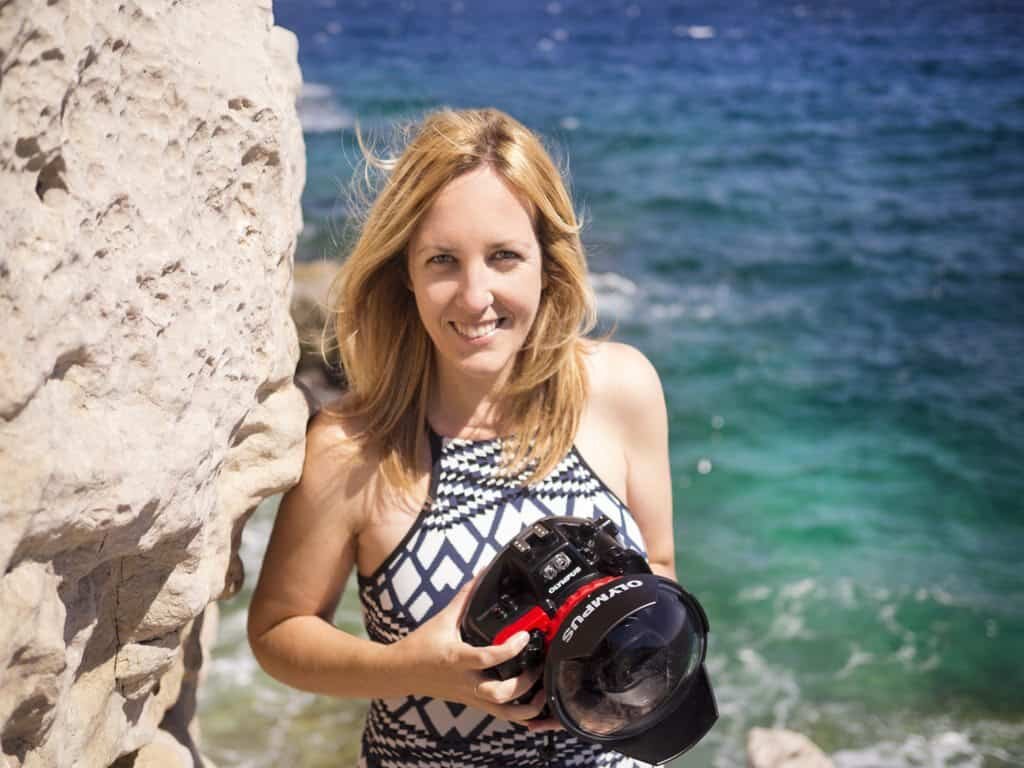 Hello! I'm the founder and photographer behind The Wandering Lens.
With 17+yrs experience as a professional travel and landscape photographer, all advice found on this site is from my personal experience on the road. I hope it's useful for your own travels and would love to hear in the comments about your trips and experiences around the world.