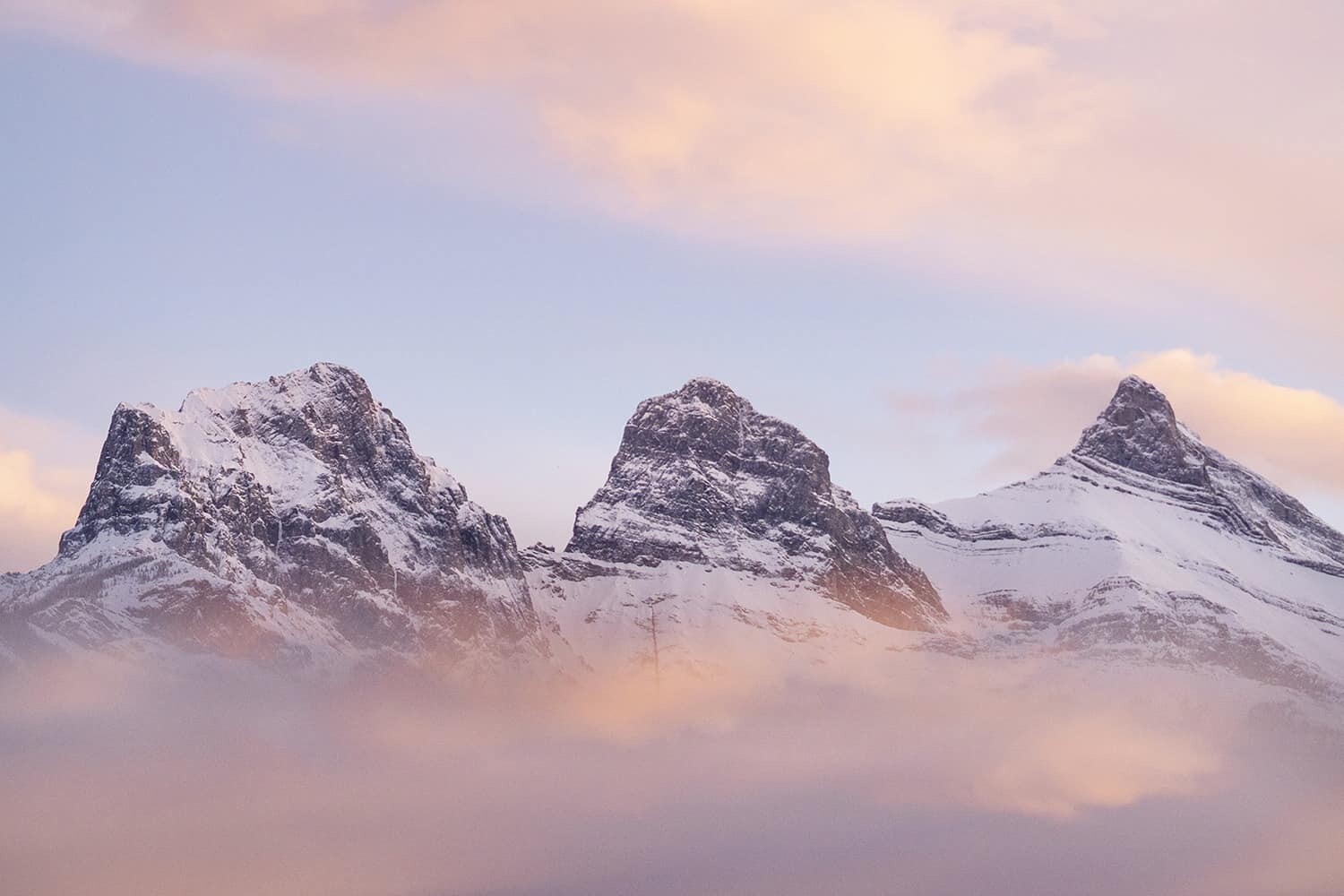 A Canadian Rockies photography location you have to see!
Where alpine scenery rises above a calm, reflective creek, home to one chunky little beaver.
I had heard about this spot from every photographer I met throughout my time in Canada, yet it seemed to remain a relative secret to the non-photo crowds.
Unlike some of the photo spots noted in my guide to Banff National Park, Policeman's Creek is very unassuming. There are no signs, no real path, just a track that's been left by photographers and locals who visit regularly. It's no complete secret but you definitely won't find tour groups and hordes of tourists, there's just silence…and one of the best photography locations in Canmore!
A few days prior there had been a huge dumping of snow which left behind some shimmering traces to remind us that winter was most definitely on the way. Alas, it was still technically autumn so tones of reds, orange and yellow were very much visible throughout the woodlands as we hiked the tiny 10-minute path from the car…my kind of hiking! 
My friend Jana had visited the day before so we met up so she could lead the way to what she considered to be one of the best photography locations of her incredible road trip from Vancouver to Calgary.
Once I saw the view we'd been walking towards I immediately had that giddy giggle of excitement (I get this a lot FYI, but this place is stunning, see the photos for proof). I knew why she'd been so eager to return to this spot and why everyone said I must visit.
The mighty Three Sisters rose before us, a still, shallow creek was framed by frosty remains of the recent snow storm and the sky above had serious potential to provide some magic.
For this location I'd planned to shoot wide-angle landscapes to try and capture the overall scene. I initially played around with the Olympus 8mm f1.8 fisheye lens, hovering it closely above the water surface, digging it into snow on the banks of the creek (my Olympus gear is very weatherproof!) and trying to emphasize just how pretty this spot was but including it all within the frame.
Read more – What's in my Camera Bag?
Waiting for golden hour to get a little closer though we were entertained by a fat little beaver who was busily swimming back and forward collecting sticks and taking them back into his creekside lair. I'm very easily entertained by anything furry and cute so watching this little guy only added to what was already a great photography experience! In this time I switched up my lens to the 40-150mm f2.8 PRO lens (read more about my adventures with this versatile lens here) in an attempt to get a photo of his cute little butt.
While I didn't nail the perfect beaver bottom shot, it was perfect timing for a lens change because the sky began to turn into a pastel rainbow of pinks and purples.
You may have read about my current obsession of replacing the foreground with reflections from above and this is exactly what I started to test out with the peaks of the three sisters as my subject, zooming in on their rugged features. To my delight (yes, the giddiness happened again), it worked out. The peaks provided the ideal subject to frame with soft, sunset skies!
Before darkness crept in I swapped back again to the 8mm fisheye, and also gave the 7-14mm a try because the scene was so impressively vibrant I had the urge to photograph every single angle!
It's moments like this sunset that keep my love of photography alive. What started as a wander down towards a creek to see what the weather would bring, eventuated in the best lighting of the trip.
You never know what you're going to be treated to while out and about in nature!
Getting to Policeman's Creek, Canmore –
There's an off-leash dog park just to the south of Canmore along the Bow Valley Trail road. Opposite the dog park you'll see a small bridge and it's this direction you follow down towards the creek. Veer to the left and follow the rocky stream until the views are gleaming right in front of you.
---
Now for the photos…
Below are a series of images taken at Policeman's Creek in Canmore, Alberta. A photography location I'll be recommending to anyone who asks where to go in Canada…
All captured with the Olympus OM-D E-M1 MKII.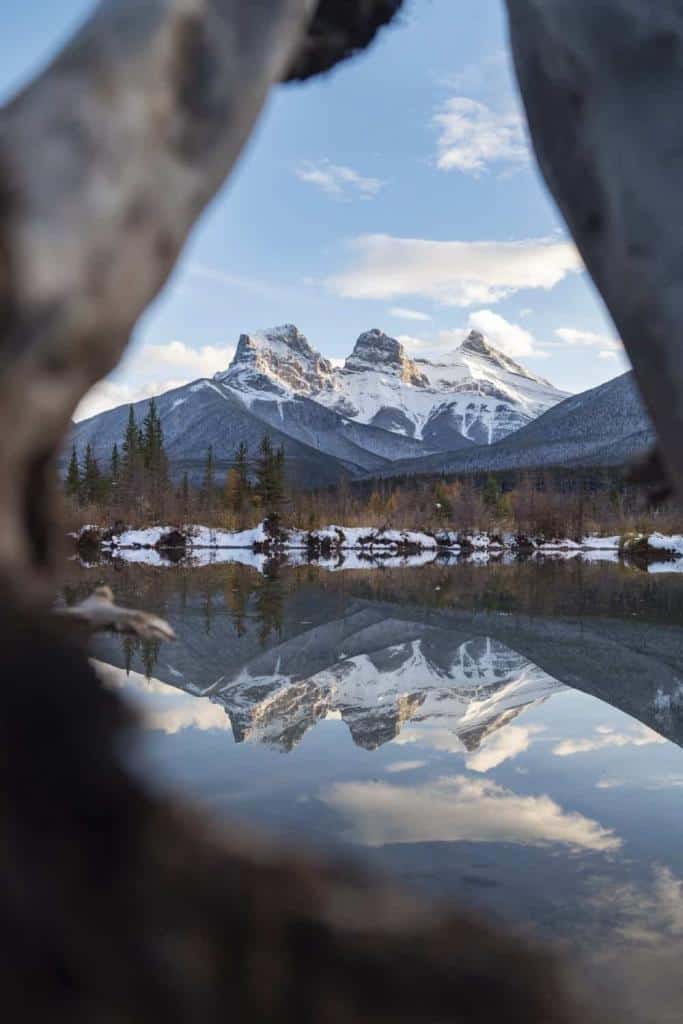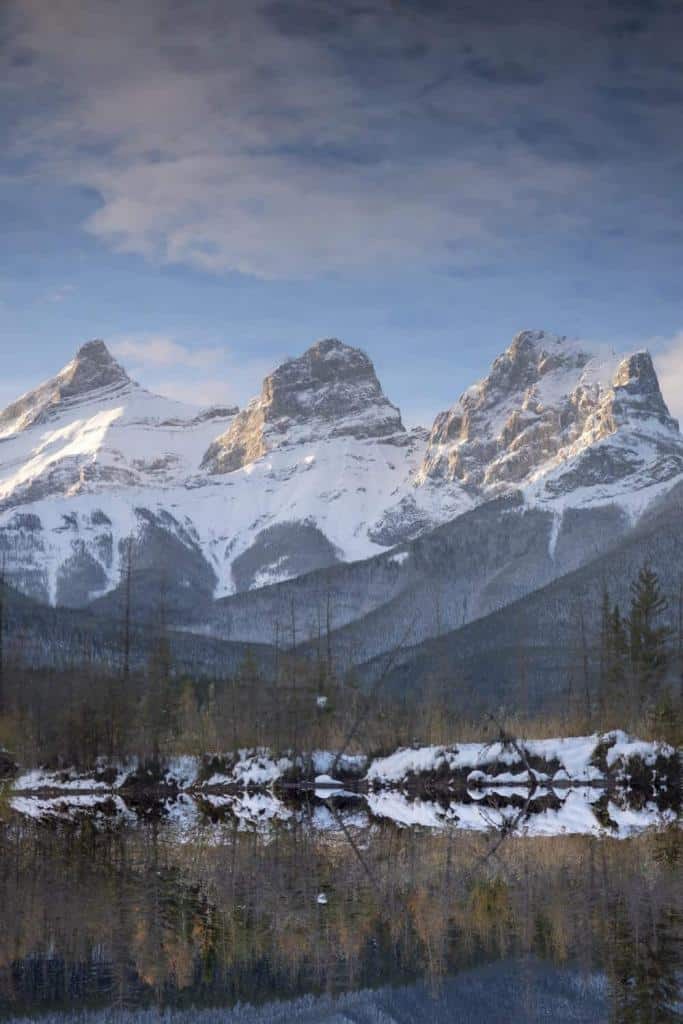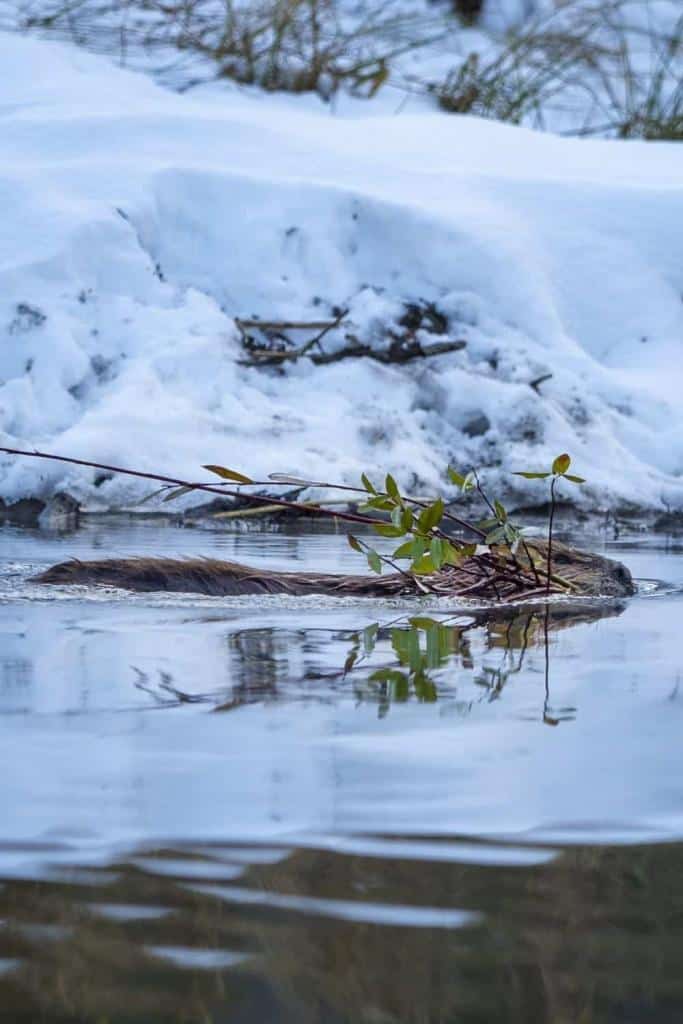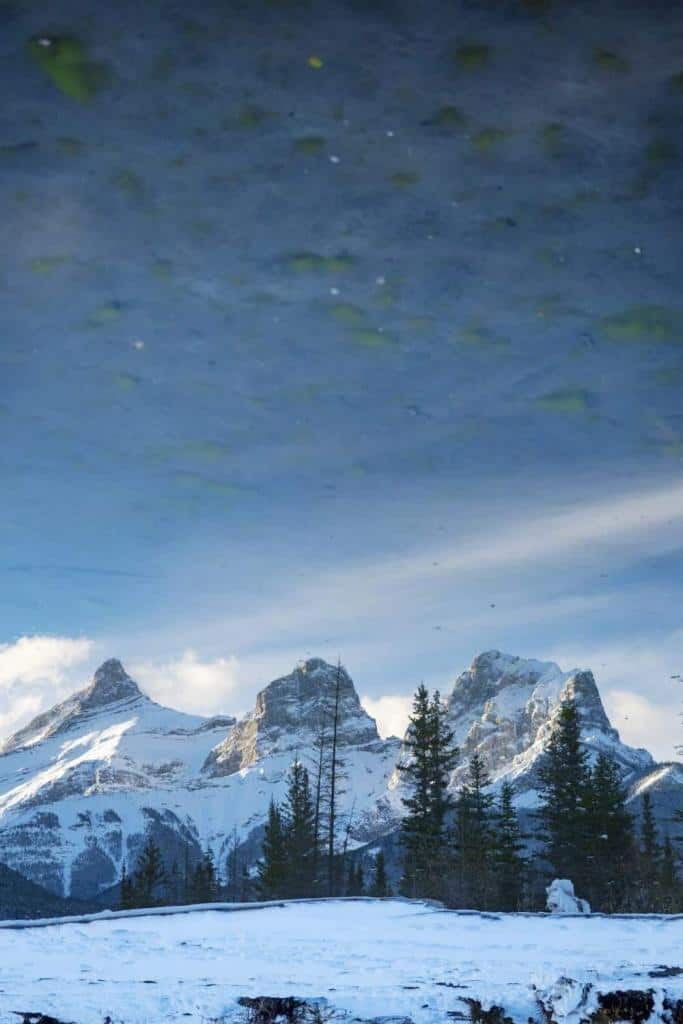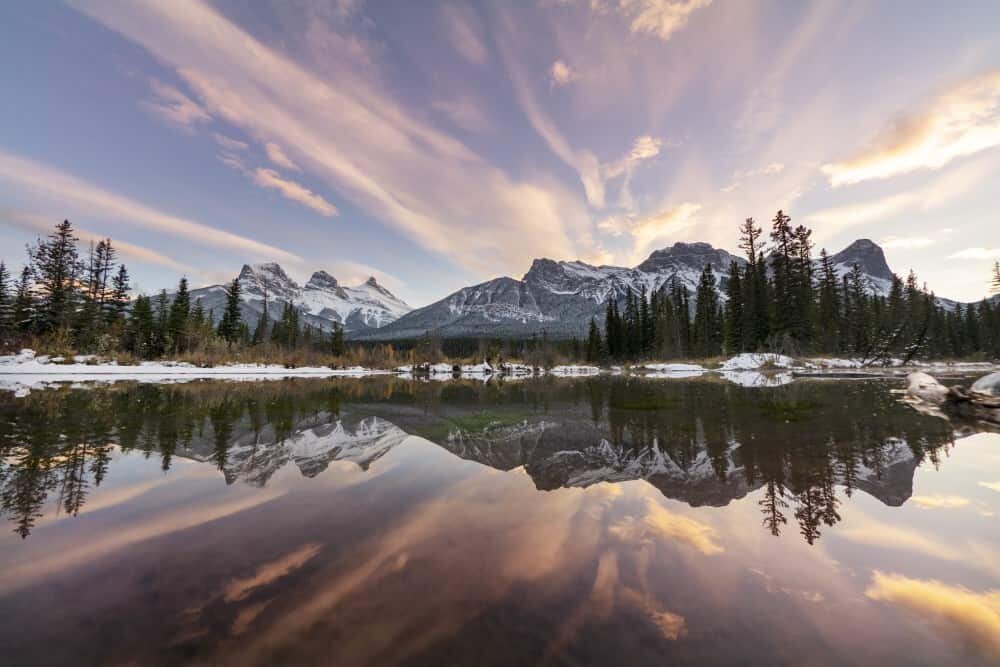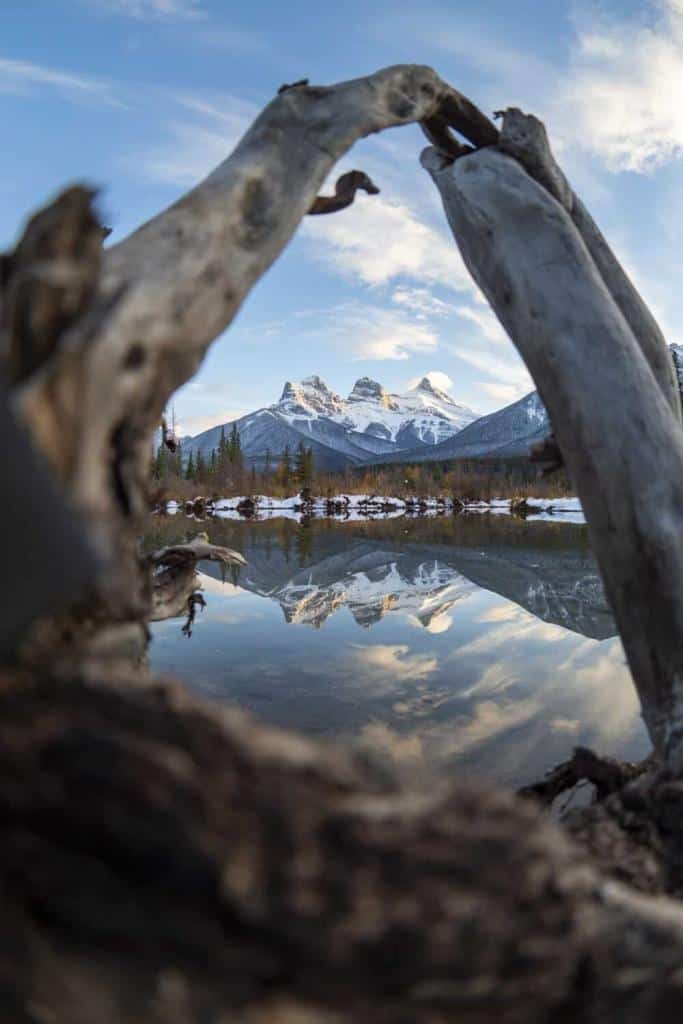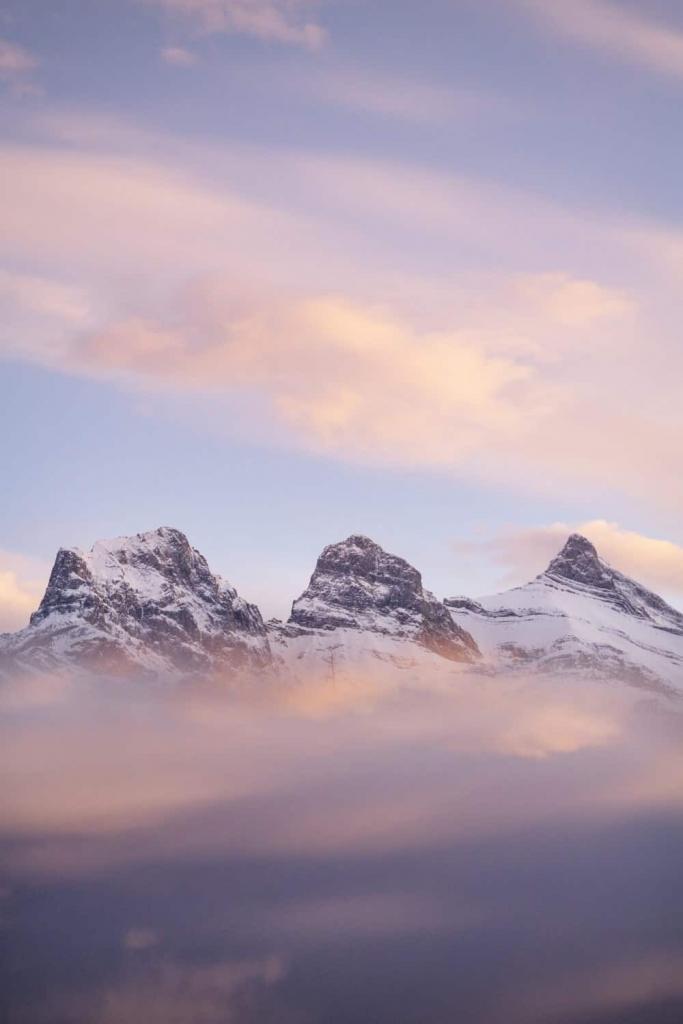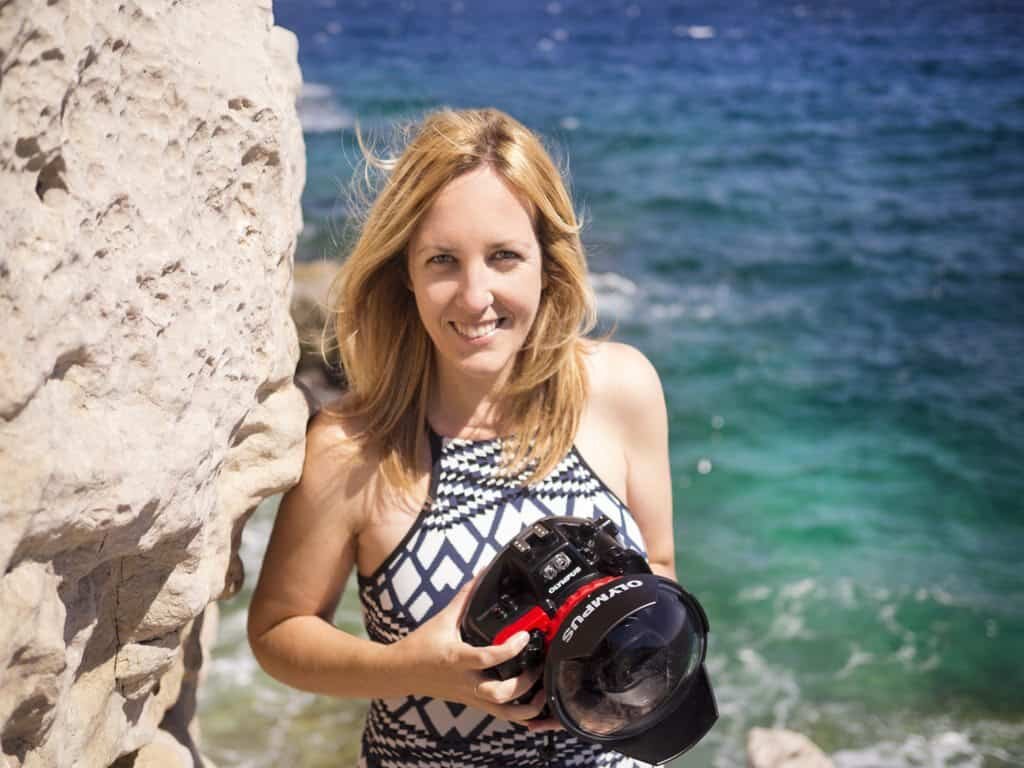 Hello! I'm the founder and photographer behind The Wandering Lens.
With 17+yrs experience as a professional travel and landscape photographer, all advice found on this site is from my personal experience on the road. I hope it's useful for your own travels and would love to hear in the comments about your trips and experiences around the world.