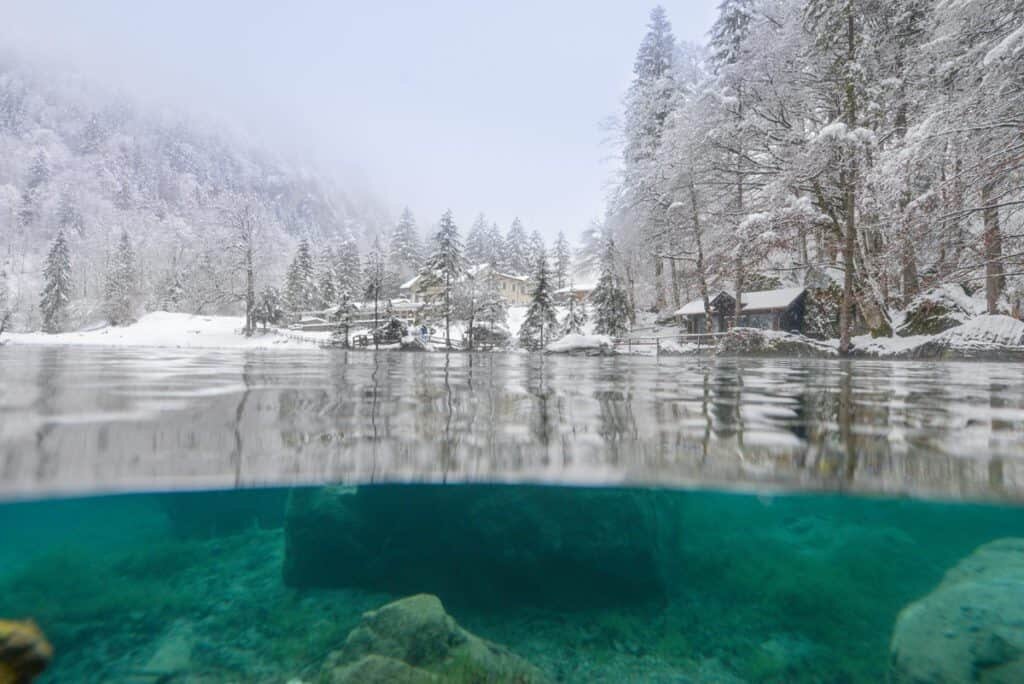 When I started my photography project 'The World from The Water' two years ago, Blausee was on my list of places to capture.
I had seen photos of its teal blue waters fed underground by alpine springs, of the towering Swiss Alps that hovered in the background and the little wooden cabin on its shore. It had a romantic legend that attributed to it's beauty, a story both tragic yet beautiful.
It was a landscape I had dreamt of, not a regular coastline but a lake with stunning scenery and the potential to blend elements.
A few weeks ago had a week free and was in the south of France when I saw a weather forecast for heavy snow in Switzerland.
The shot I had imagined was a winter wonderland, where clear alpine waters met a snow covered wilderness.
This forecast was my chance. I was seven hours away by car and knew I had to get there, even just for the weekend for the chance to capture Lake Blausee in its winter coat.
Confession – while I dream of visiting scenes like this and plan everything like crazy, one thing I couldn't plan for was the road conditions. The heavy snow meant of course driving in snow was essential, something as an Aussie that's so completely foreign to me.
Upon ascent up the mountain near Blausee the car started to lose control, wheels spinning and sliding across the road. We had summer tyres on and obviously summer tyres are not good for winter conditions, in hindsight it wasn't such a genius move to assume the roads would be cleared. Lesson learnt.
Handing the driving responsibility over to my partner who was more experienced in these conditions, he attached snow chains and we continued toward Blausee…even though I was now gripping the chair so hard with nerves we would slide again.
I'll spare you the rest of my anxiety and get to the lake already…
Hoping for snow I was of course presented with a wintry scene like I'd never seen before. The wooded forests were covered from tree top to forest floor in inches of freshly fallen snow. Walking through the small path through the woods toward the lake was like entering a snow globe, each step closer to the centre, the lake that I had been waiting and dreaming to photograph.
I like to remember that I was walking and looking around at all the beauty, in reality though I was busy trying to walk upright. I learnt that day that not only can I not drive in snow, I also have a weird ability to not walk upright on snow, instead crouching like a creep and slowly lurching from left to right with so much instability I may as well be walking on water. Next time I'll just take a sled.
My first glimpse of the lake made all the slipping and sliding worth it.
The beauty I had dreamt of was before me and I couldn't get my underwater housing out fast enough.
One thing that I can never plan for is the water access. Some places have steps that lead into the water making it nice and easy to get underwater shots without swimming, others though are a little harder.
Blausee was covered in snow right to the water's edge so finding somewhere to balance myself was our third challenge of the day. I knew the composition I wanted, but finding that launching pad meant jumping over the fence (something I hate doing) and leaning over the chilly water to capture the shot.
Holding my partners hand I leant out with the camera and clicked away with it dipped half in the alpine lake, and half above, putting all my trust that he would pull me and my lack of upper body strength back safely.
For a little background on the lake, it carries a truly fascinating story. There is a legend behind how the lake got its magnificent blue colour and it's quite the romantic and tragic story.
Once upon a time a local maid fell in love with a Sheperd, at the time the lake looked like every other in the region and the two would regularly row out onto it for some alone time together on moonlit evenings. Apparently one day, the Sheperd fell off a cliff to his death and the young maid was inconsolable and would row to the middle of the lake crying and mourning her loss. One morning her parents discovered their daughter had drowned and the boat had sunk to the bottom of Lake Blausee. It was on that day that the lake mysteriously changed to the striking blue it is today, the same intense colour of the maid's eyes.
Here's what Lake Blausee looked like above and below the surface on a snowy day in February…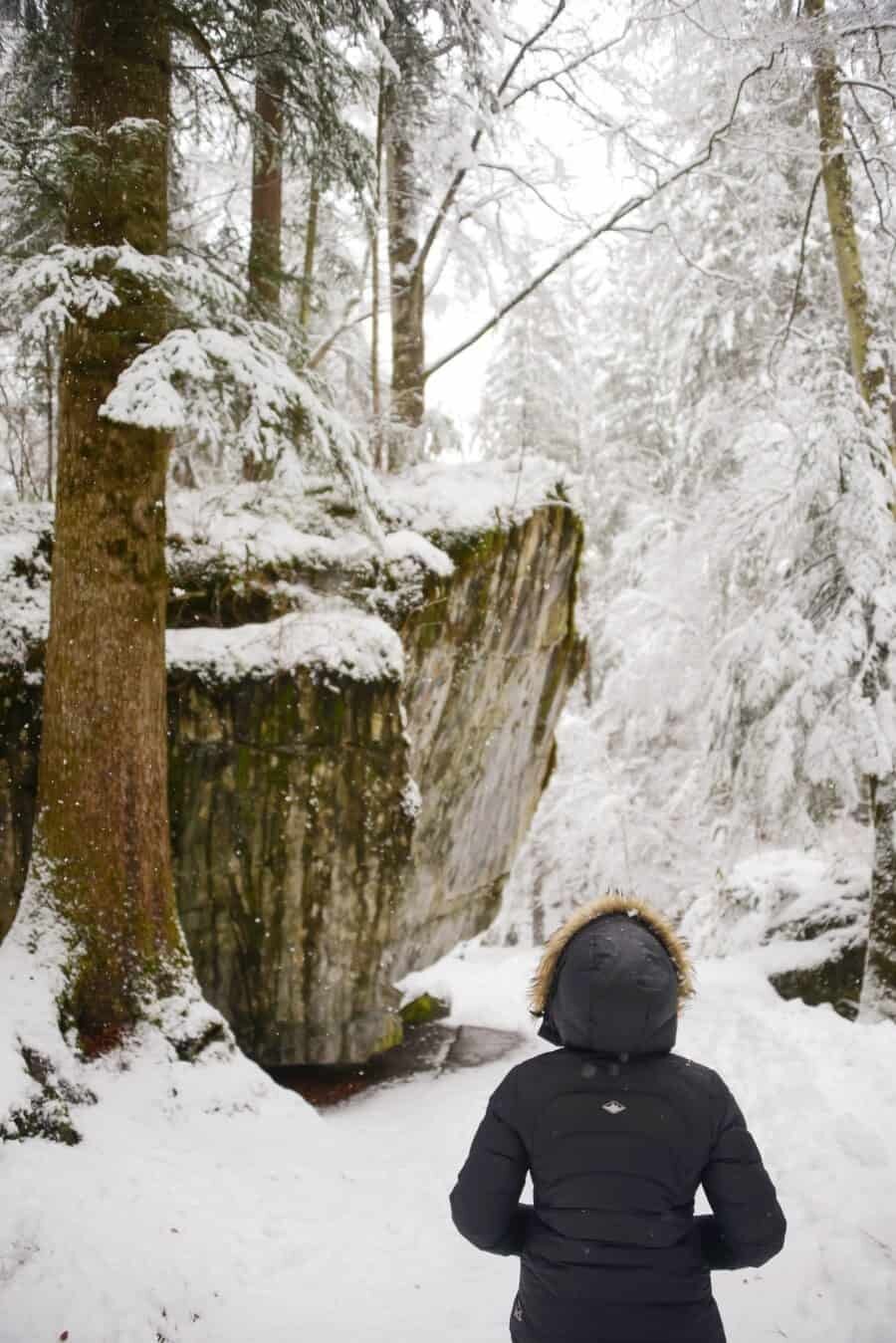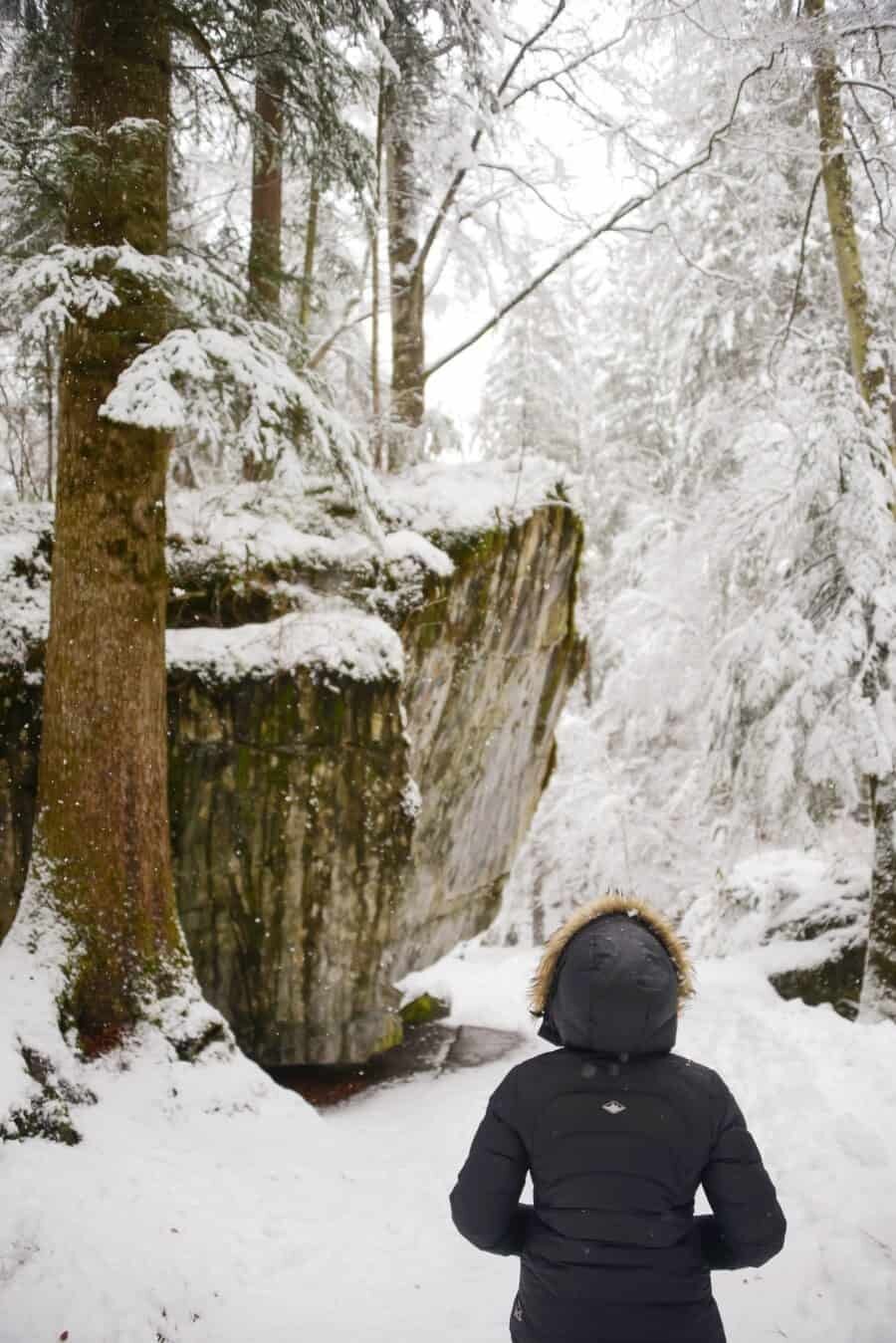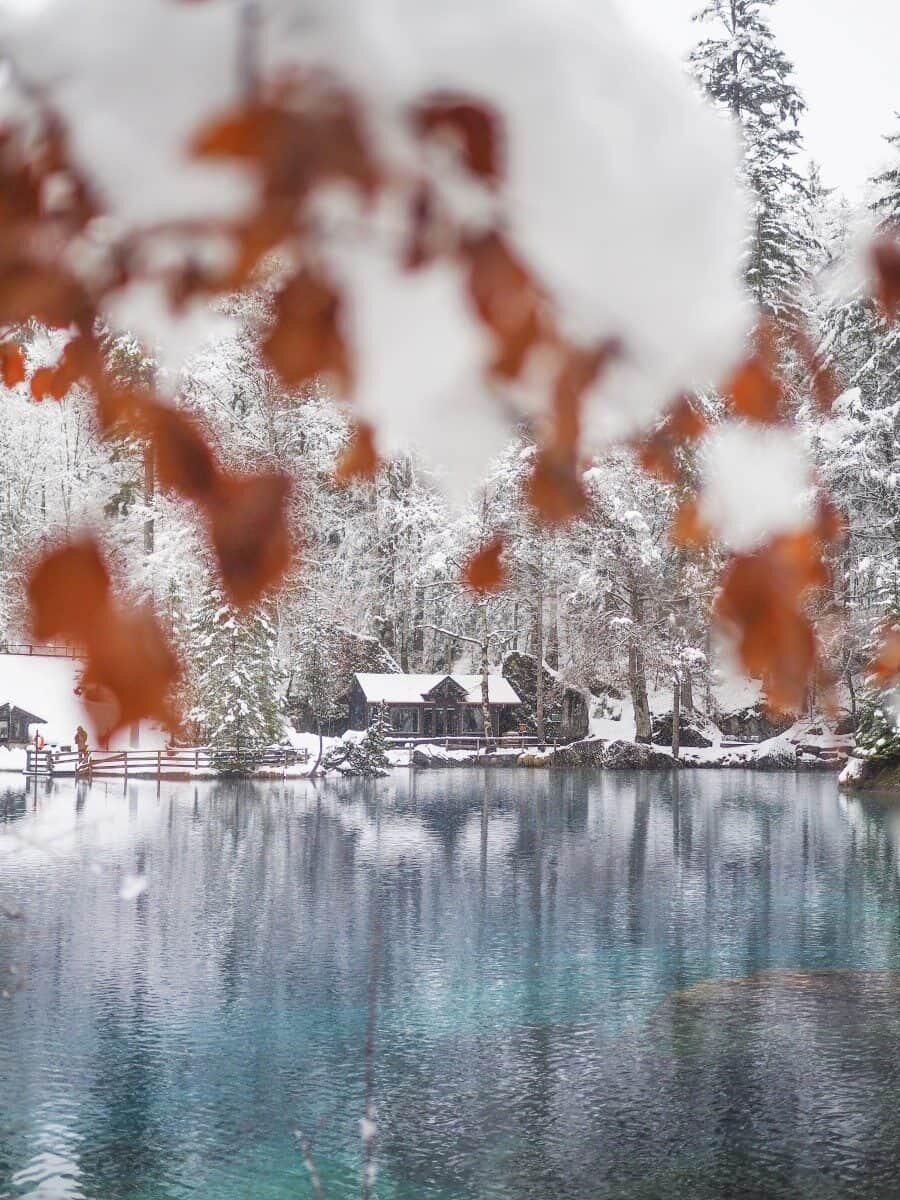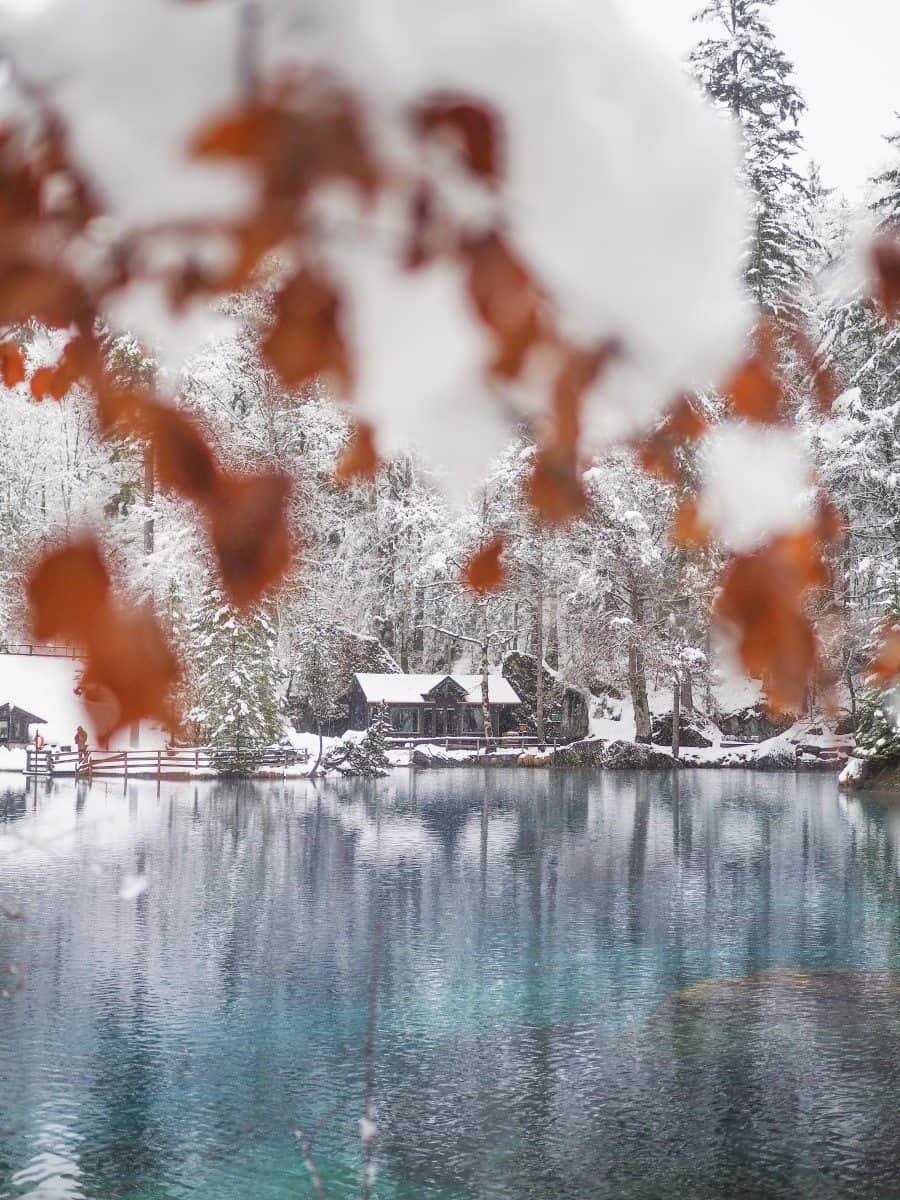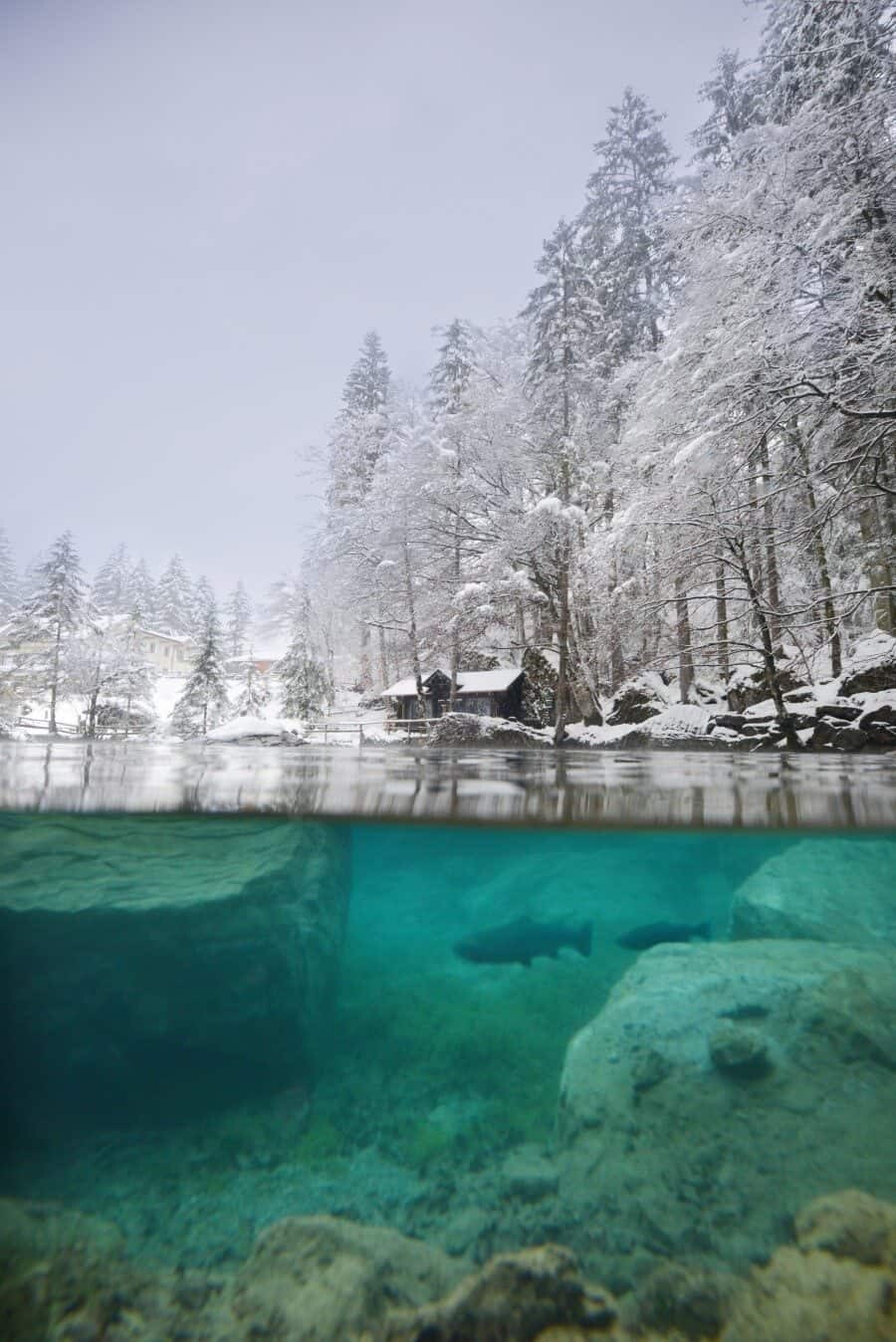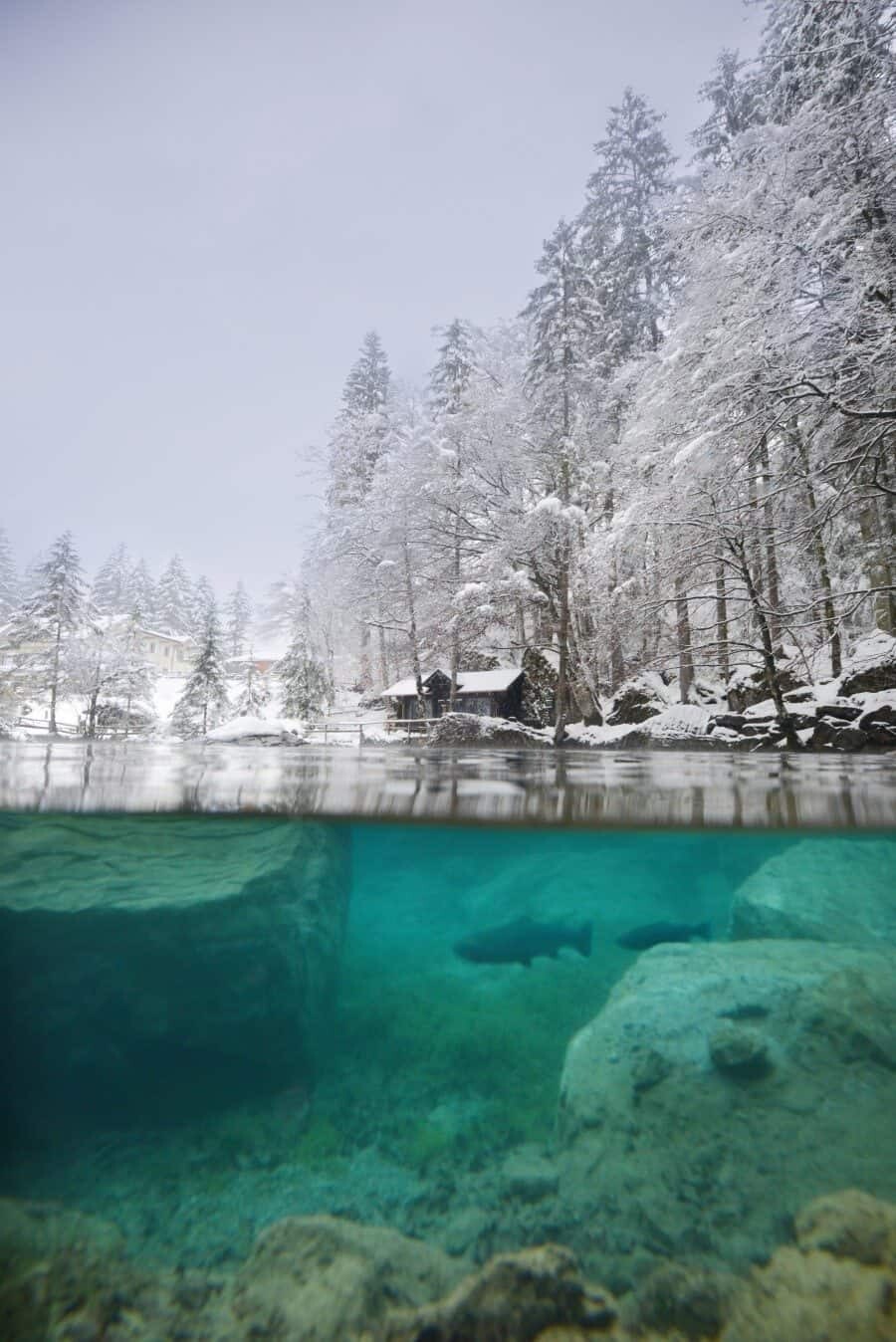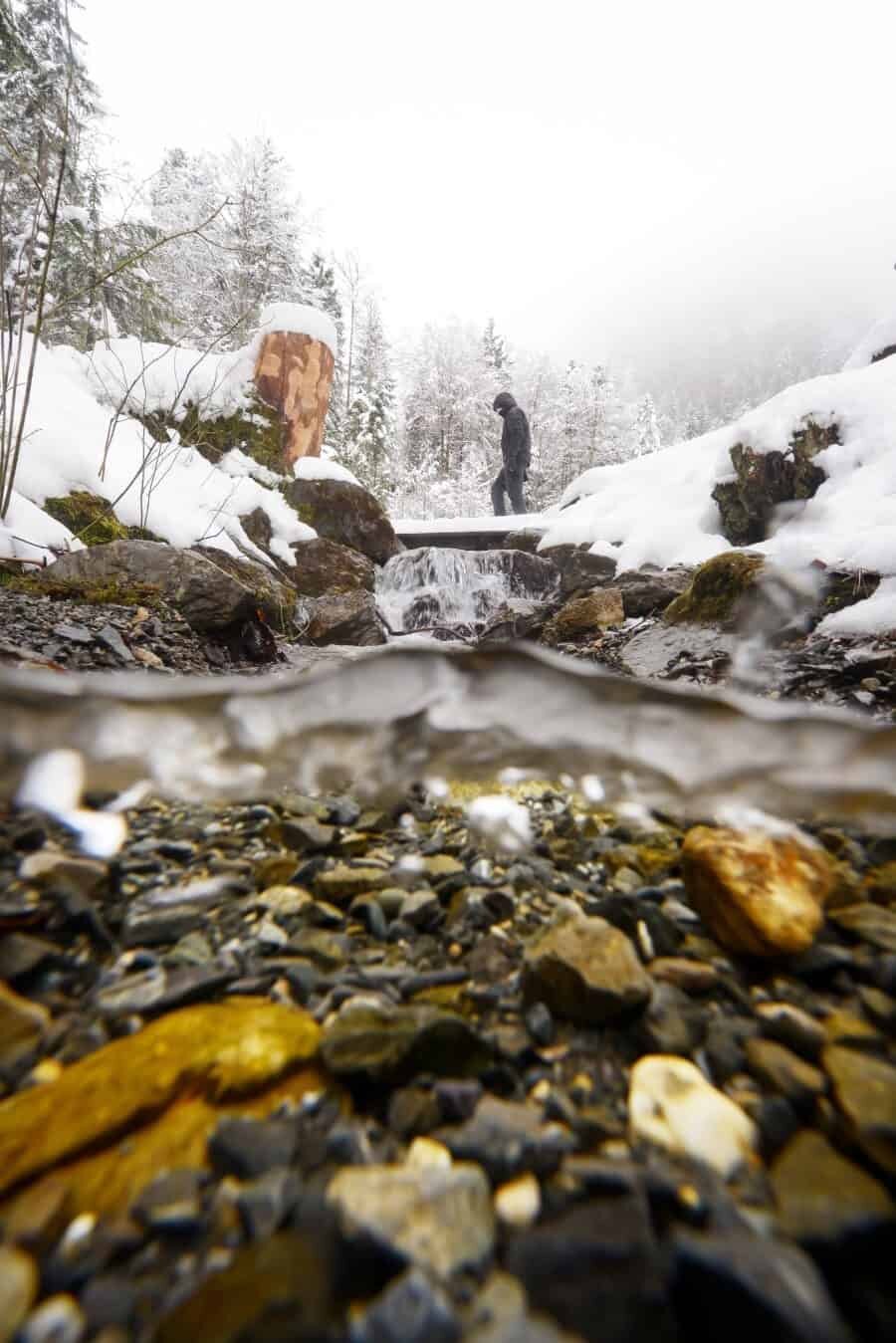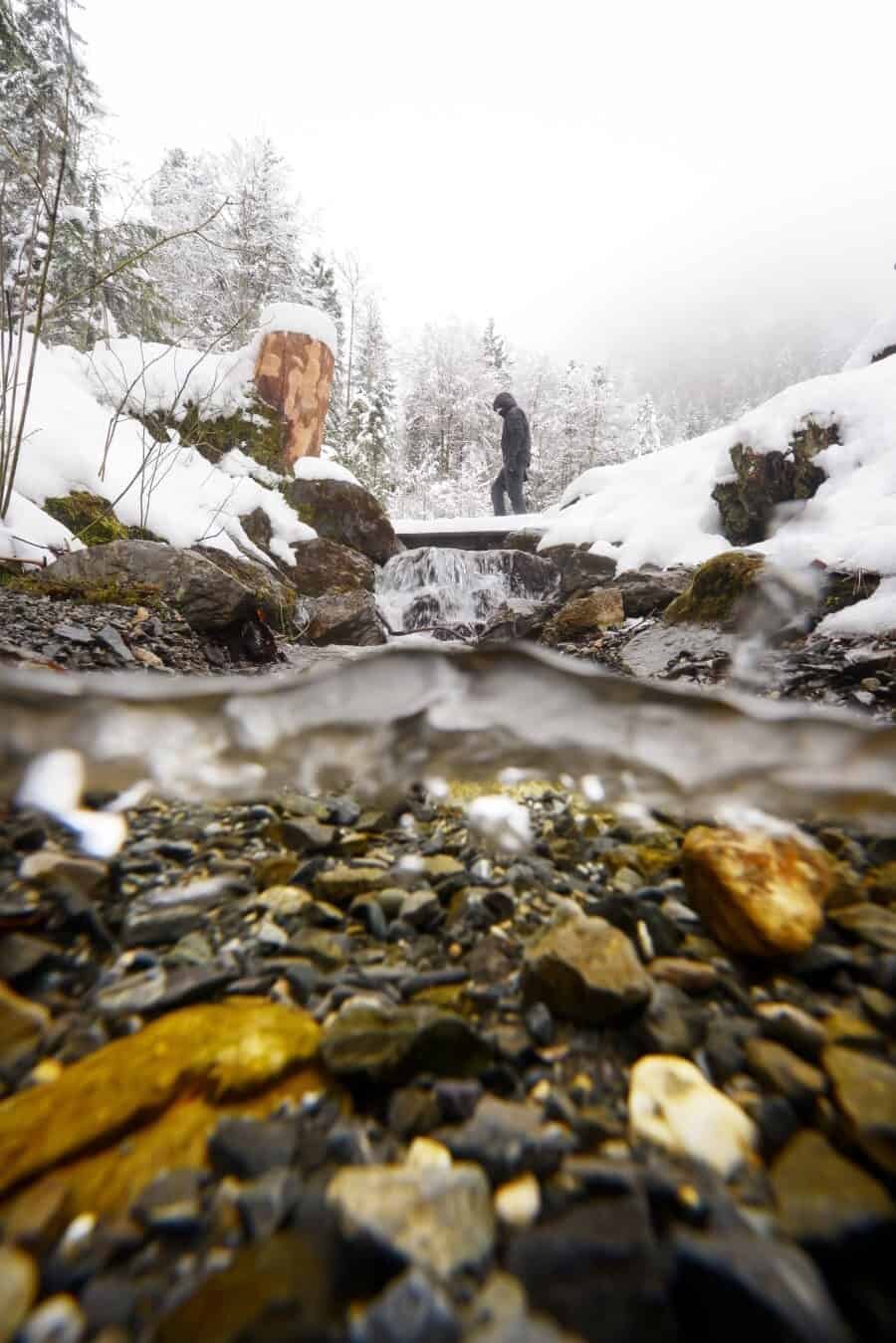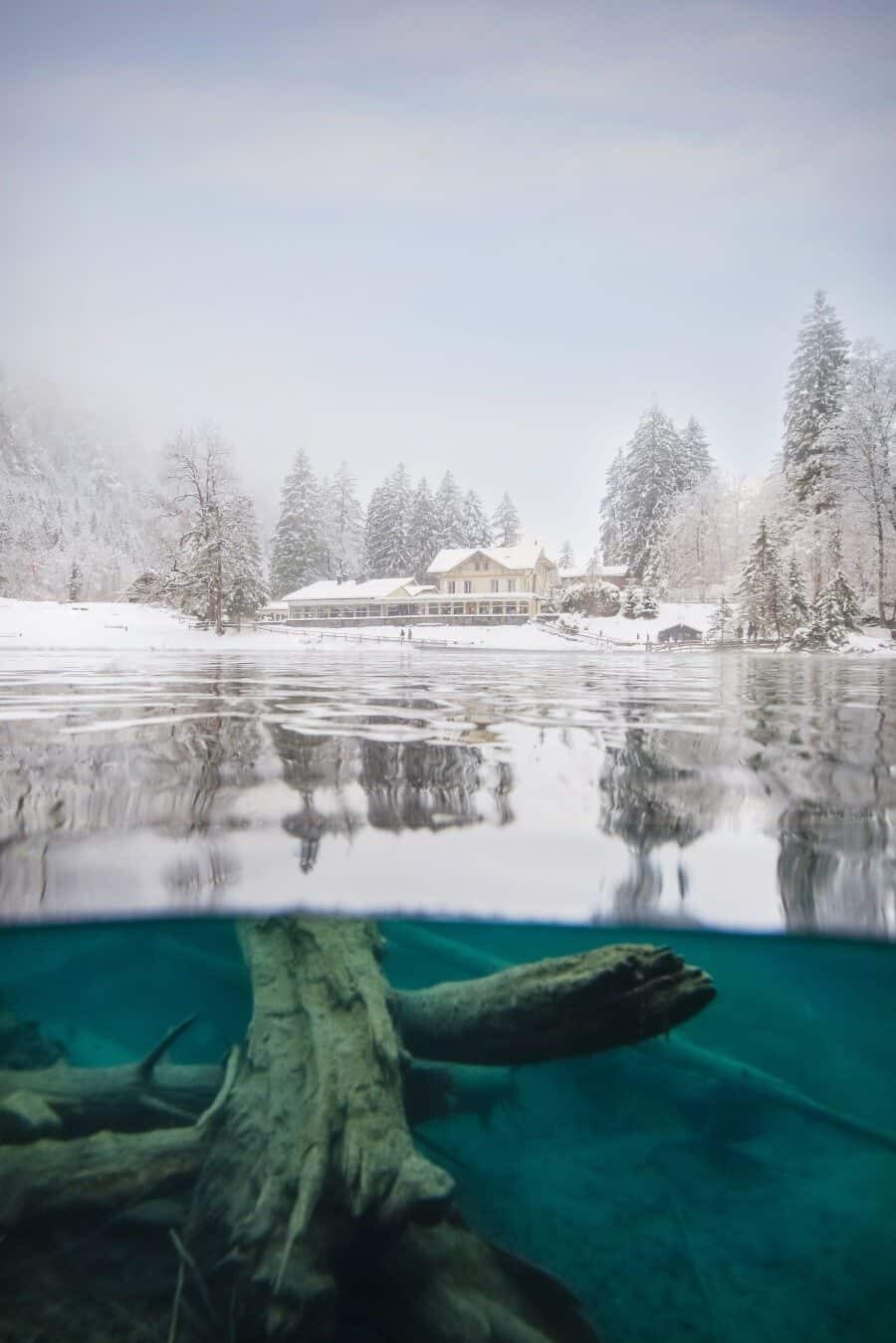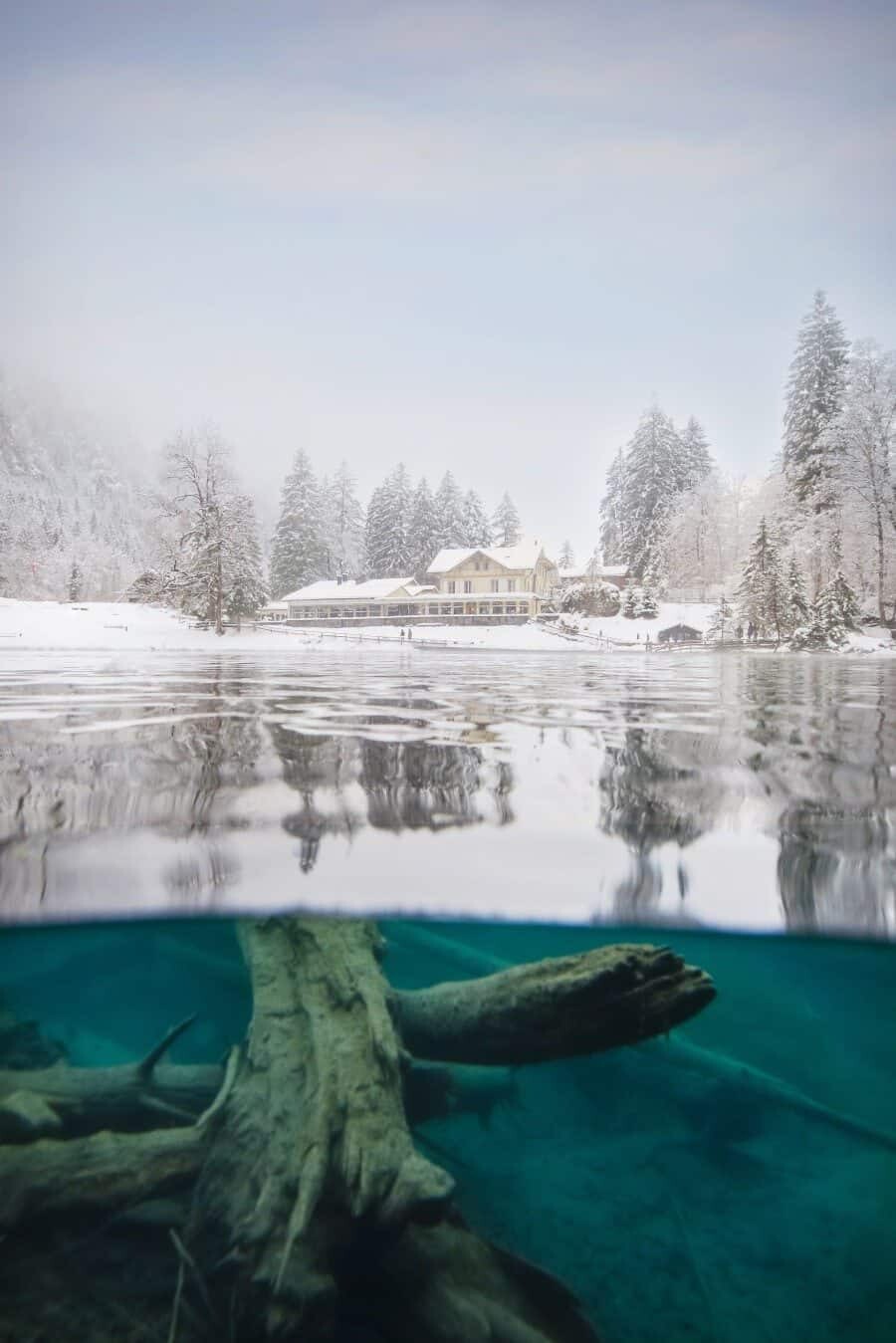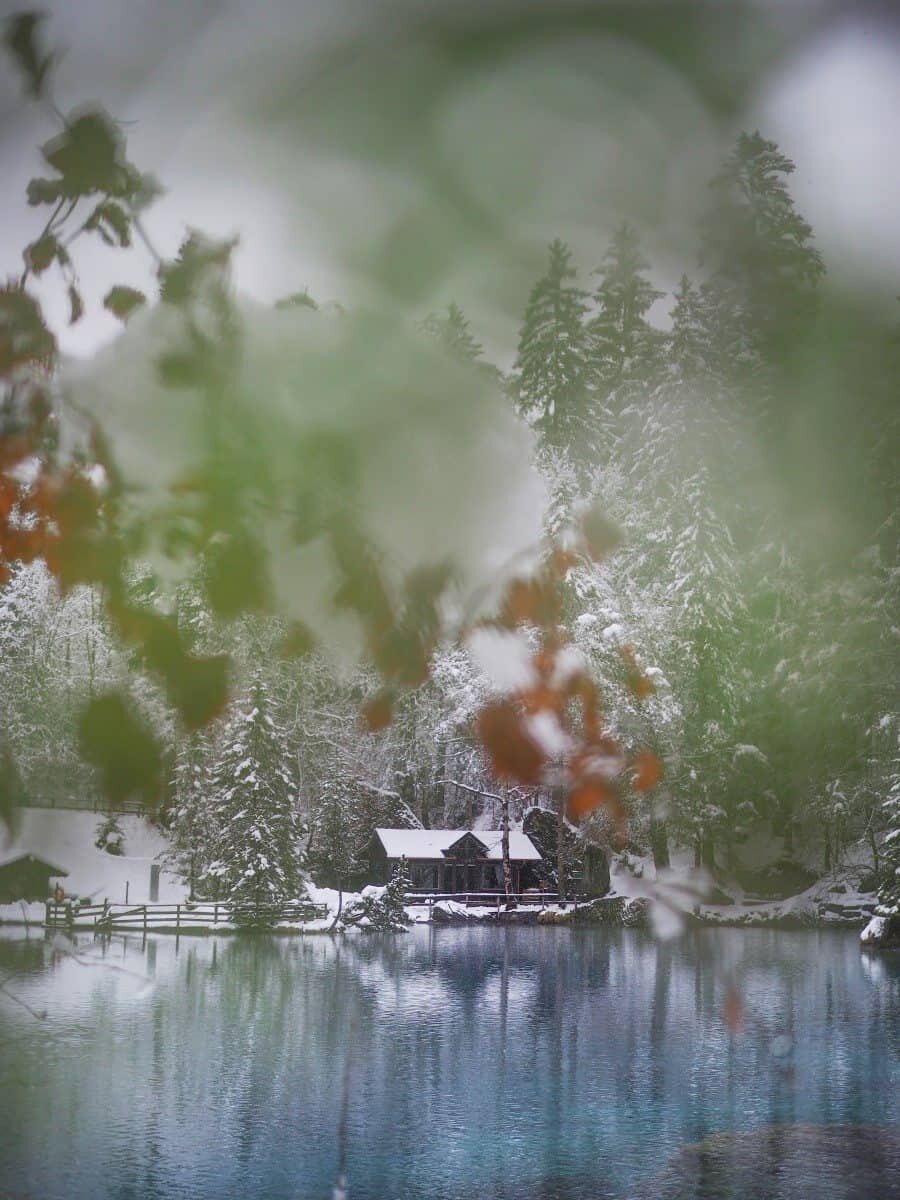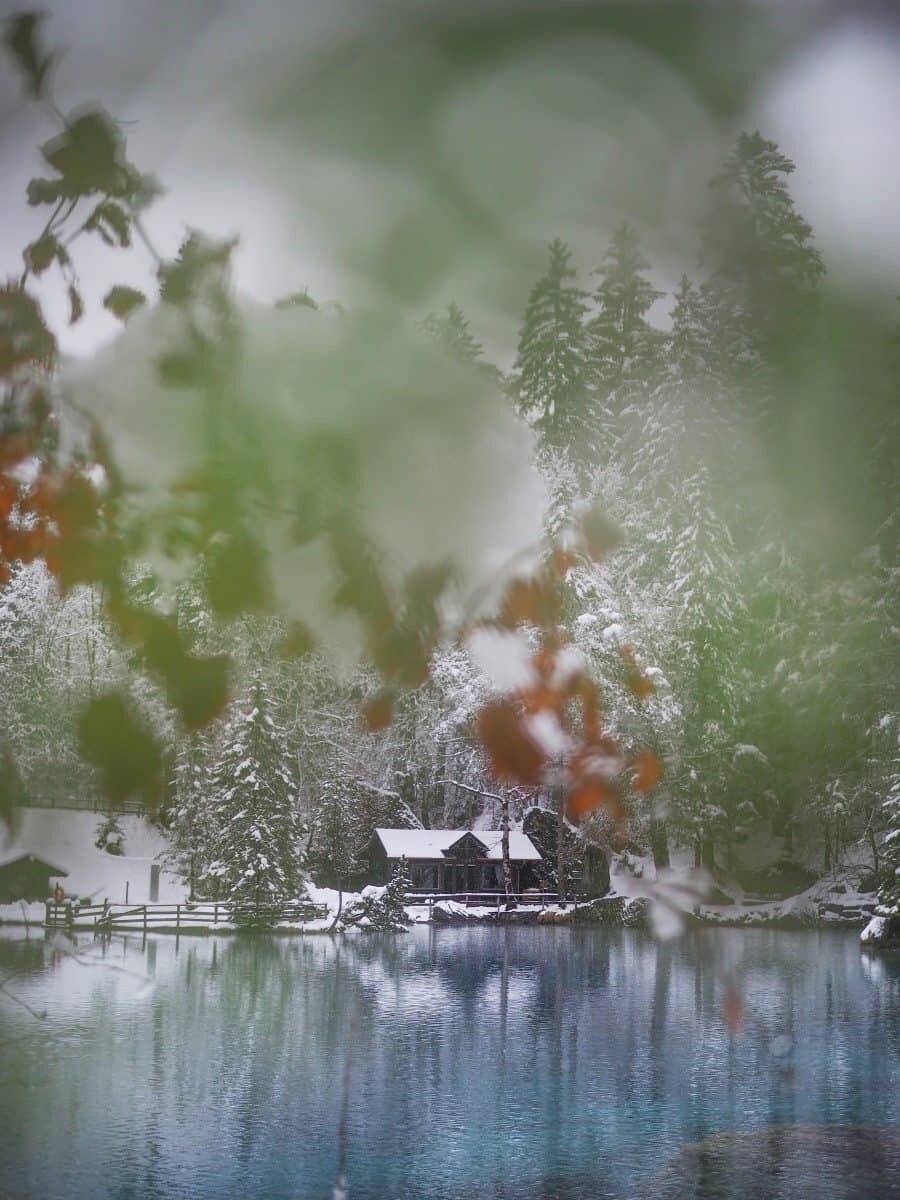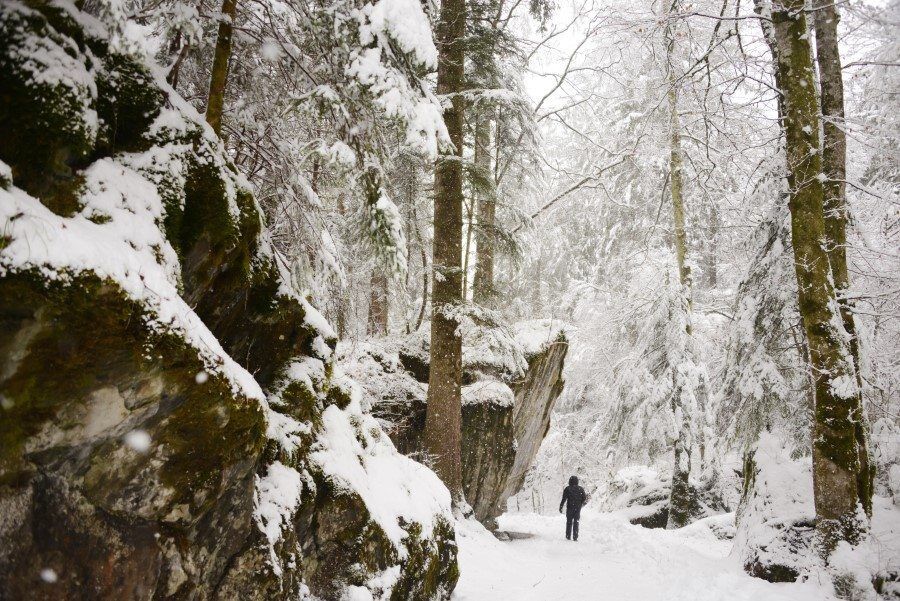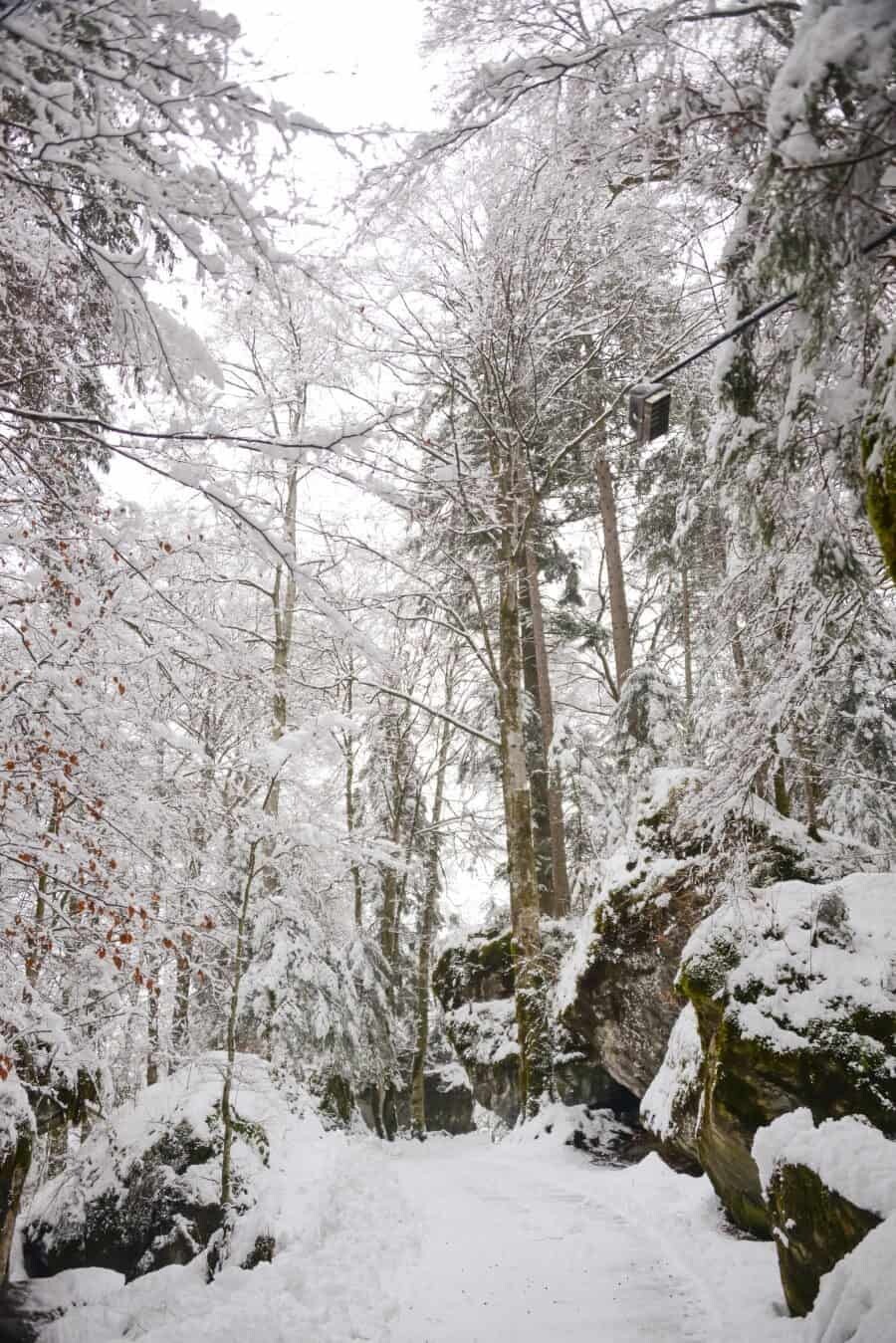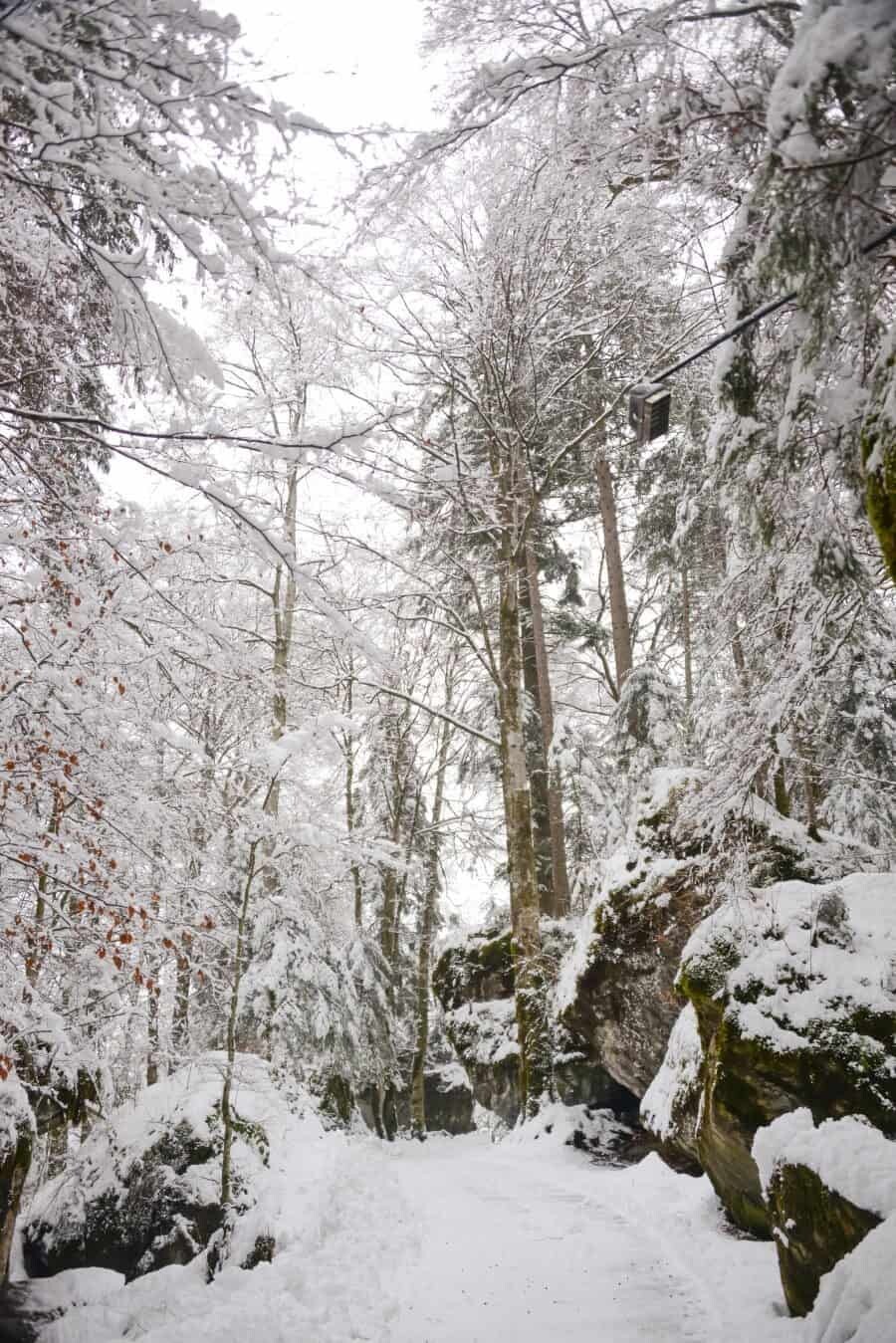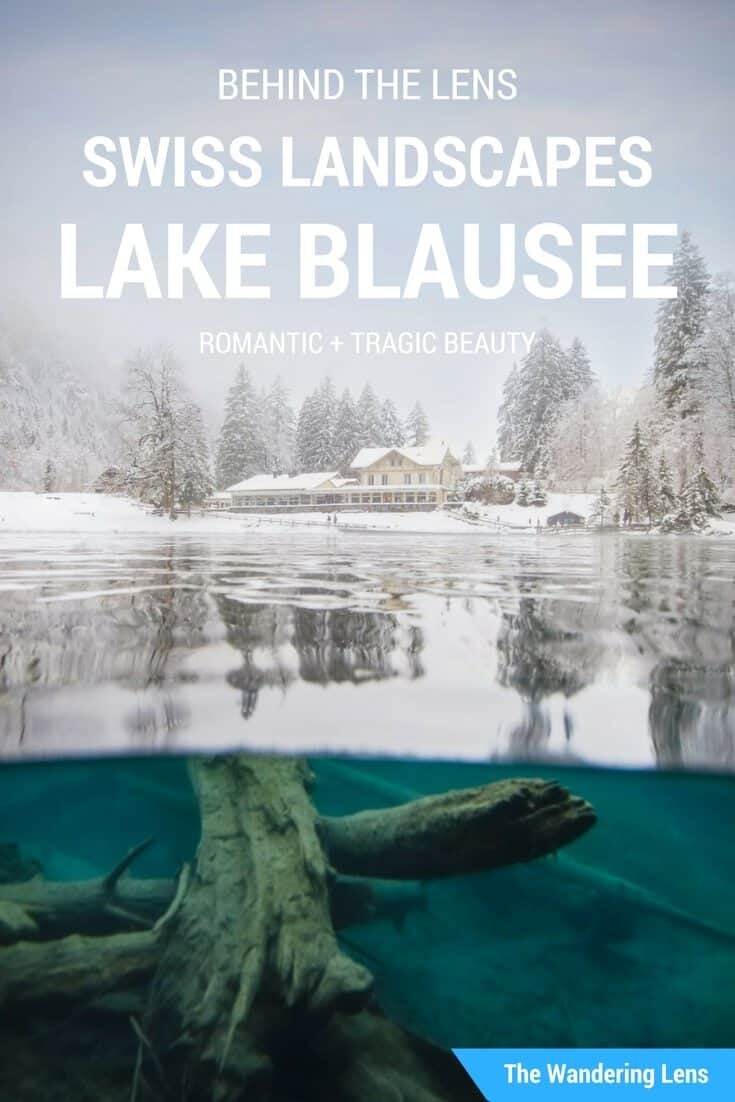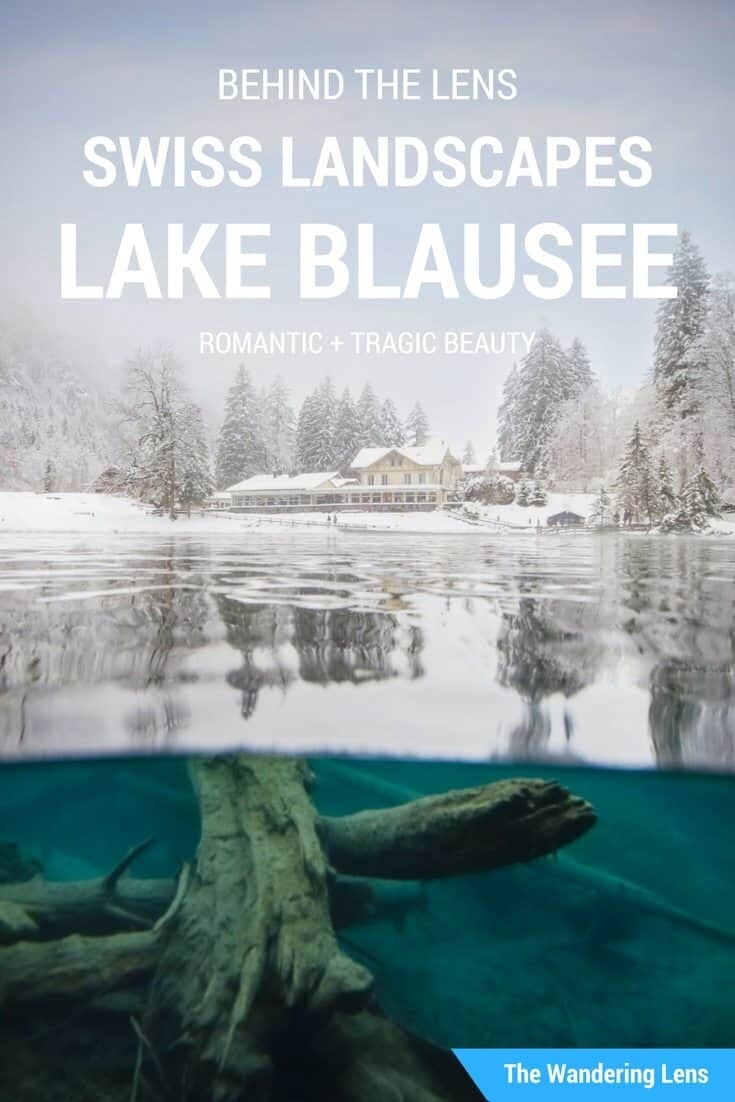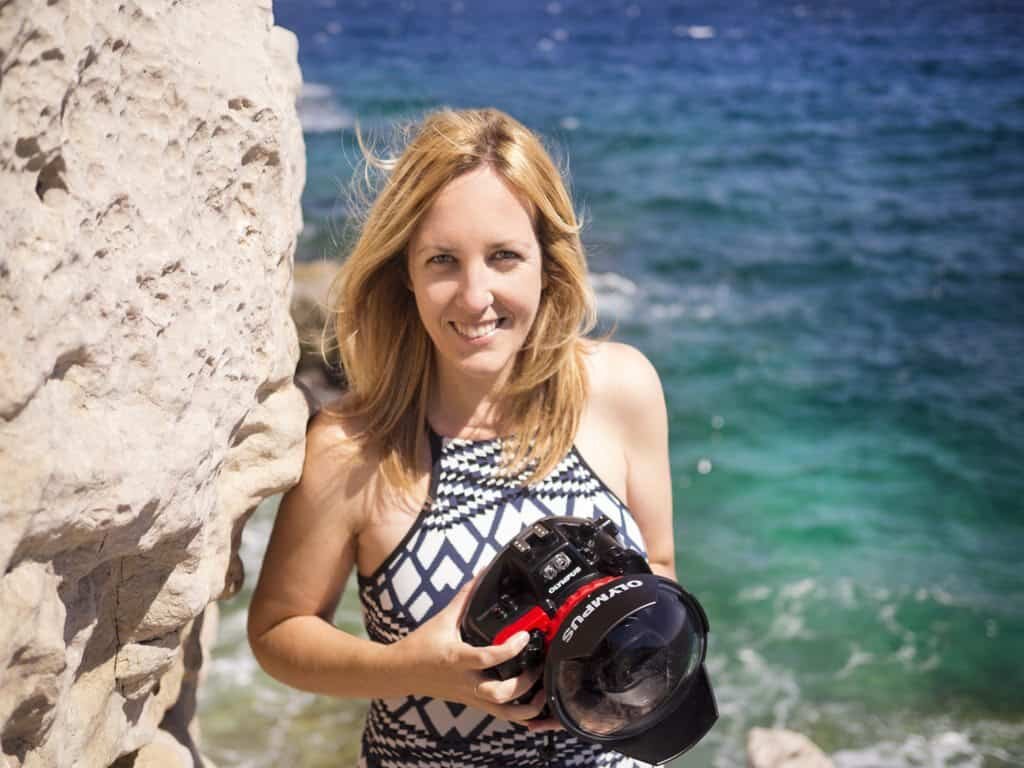 Hello! I'm the founder and photographer behind The Wandering Lens.
With 17+yrs experience as a professional travel and landscape photographer, all advice found on this site is from my personal experience on the road. I hope it's useful for your own travels and would love to hear in the comments about your trips and experiences around the world.