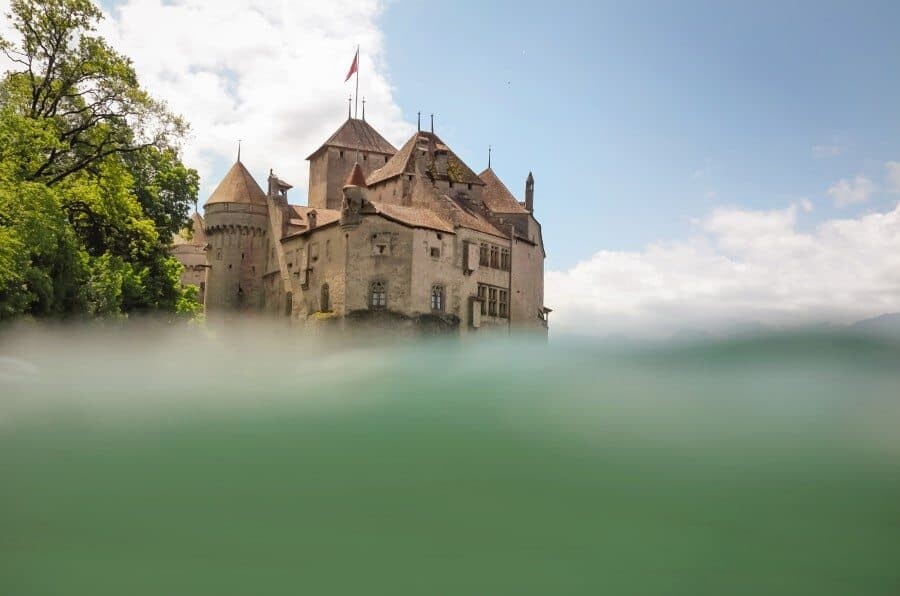 Chateau de Chillon – A Swiss Fairy tale
You'll be forgiven for thinking this is a scene from a Disney film. Snowy Swiss peaks look over a medieval fortress as white swans float by in the clear alpine lake…dream worthy right!?
Well luckily for all of us, this place exists and you'll find it in Switzerland on the shores of Lake Geneva.
Chateau de Chillon is one of the most visited monuments in the country and it's not hard to see why. While inside the castle is filled with tourists most days, the path along the lakeside is relatively people free and it's a great place to capture shots of this historic beauty.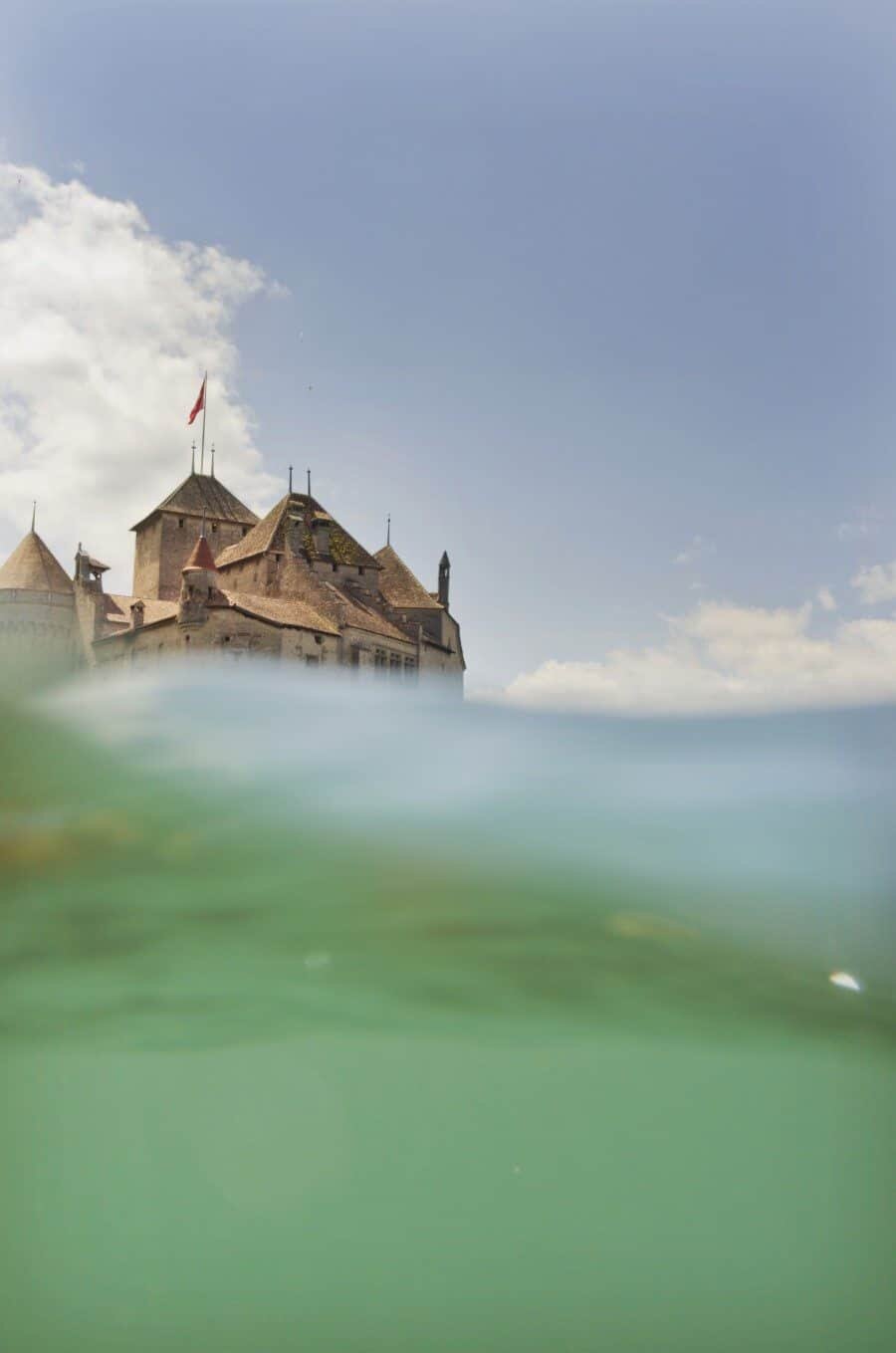 In the 12th century, Chateau de Chillon was home to the Counts of Savoy and over the years it housed many prisoners before becoming a base and weapons depot for the French in 1798.
Now it's possible to tour the interiors and see preserved rooms, halls and courtyards along with the vaults and towers. Eerie yet fascinating if you're into taking a peek at the past.
Outside is where photographers go weak at the knees. The setting from the North looks toward the Swiss Alps, providing an epic landscape to capture.
You can start your visit to the Chateau in nearby Veytaux and take a stroll along the waterfront path. Just before you reach Chillon you'll find a little stone wall and inlet where if you're lucky there'll be a family of picture perfect swans waiting to pose for your shot.
From the other side of the castle is a beautifully manicured garden and a jetty that acts as another great place to capture the fortress from the water.
Getting Here:
Located on the shores of Lake Geneva, it makes for a road trip filled of endless photo stops. If you're taking a car, be sure to venture off the highway in order to take the winding road along the waterfront so you can stop and enjoy the views.
If you're based in Geneva or somewhere nearby, a charming way to visit the castle is via the old steamboats that operate across the lake. You'll find more info here www.cgn.ch and can even take the ferry from France!
Check out the detailed info on visiting the Chateau de Chillon on the tourism website.