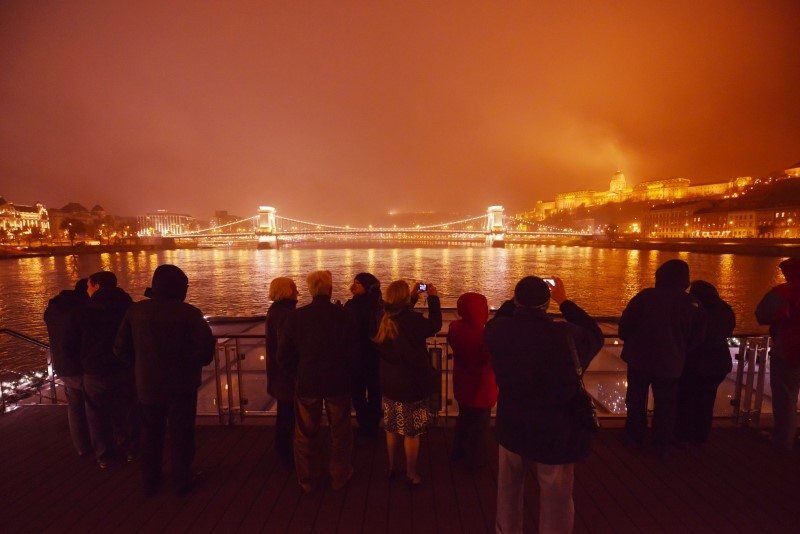 Very few hotel rooms allow you to open your curtains each morning to see a new view.
Not only a new view but a new country. Every single morning.
Landscapes dotted with castles perched on hill tops along with quaint and colourful villages pass by as your hotel room floats along the calm waters of the Danube.
It's just as peaceful and exciting as it sounds.
River cruising has long been associated with more mature aged travellers but I tell you what…I think they've spread this rumour to keep the magic all to themselves.
I'm 31, love having adventures, seeing new places and coming home at night to a little luxury. Apparently I've had blinders on and never considered taking a cruise…until last week.
I jumped on board Viking Atla for the annual #VikingSocial to photograph the 'Romantic Danube' journey from Budapest, Hungry through to Nuremburg in Germany.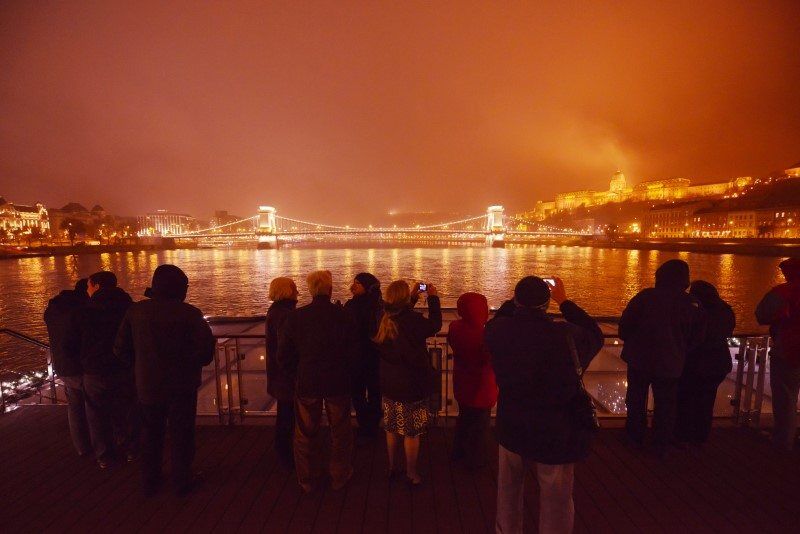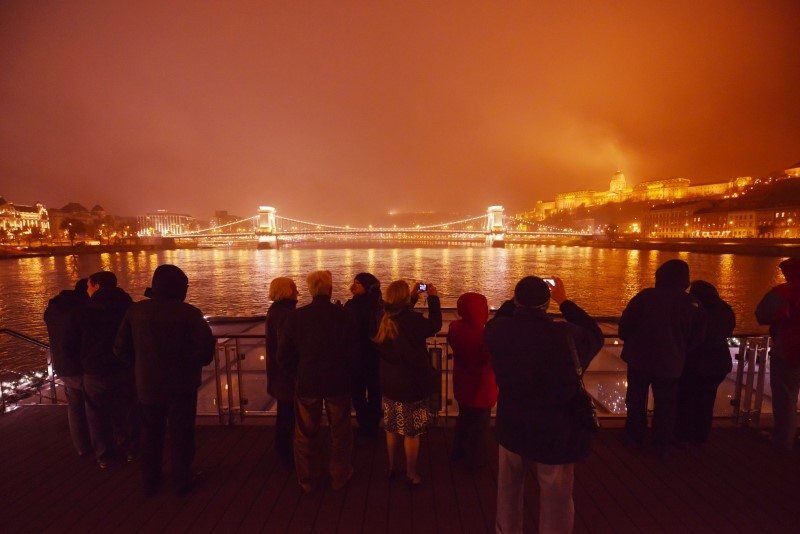 Now I've been on a lot of sailing boats, rickety old yachts and motor boats for my underwater photography project but nothing quite as glitzy as Viking Atla.
Checking-in we were taken to our Stateroom and were immediately wowed by the size. For me boat cabins have always been squishy to say the least, what greeted us for the week was a five star hotel room in both size and amenities with water views and a balcony!
Plush, cosy, luxurious and stylish. I had no problem calling room #329 home for the week.
On board you've got everything you need to keep you occupied between wanderings in each destination. You can play putt putt on the sun deck, sit in the library, tackle the drinks menu in the lounge or, like me…spend every available second on the sun deck photographing the passing landscapes.
My favourite time was when we passed through locks. The incredible depth of the concrete walls as we rose up to 25metres to a new height fascinated me. It's not often I'll stand outside at 11pm in 2degree temperatures photographing concrete!
Of course being a floating hotel, Viking Cruises have all inclusive buffet breakfast (think pancakes, French toast, bacon, muffins…you get the gist), lunch and three course dinners. While I'm no foodie, I can safely tell you I was close to rolling off the boat. Every meal was delicious and designed around the region we were passing through…Viennese Schnitzel in Austria anyone with an apple strudel for dessert!?
Now as usual I prefer to let the photos do the talking but I do just have three words to add.
Heated bathroom floor.
It might sound silly and a little unnecessary but when you're like me and run out barefoot to the balcony in freezing temperatures to photograph passing castles, a heated floor feels like a giant fluffy cloud of cuddly goodness.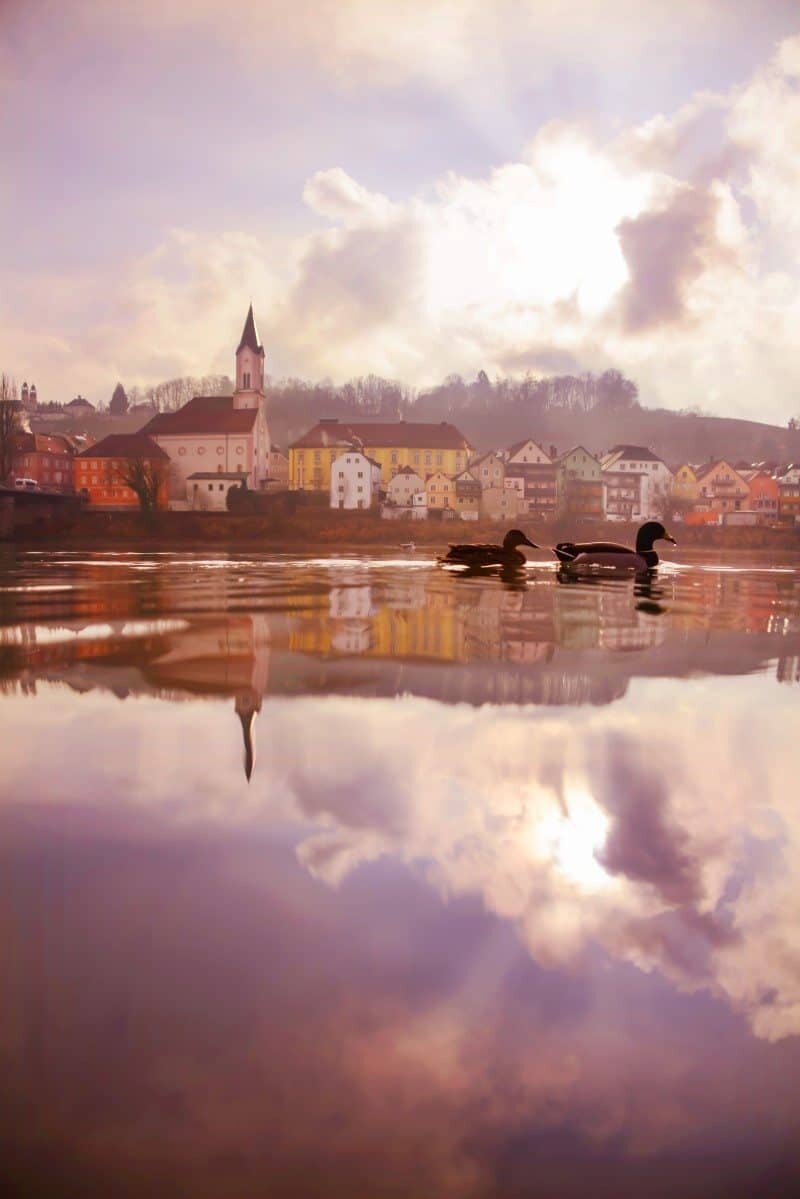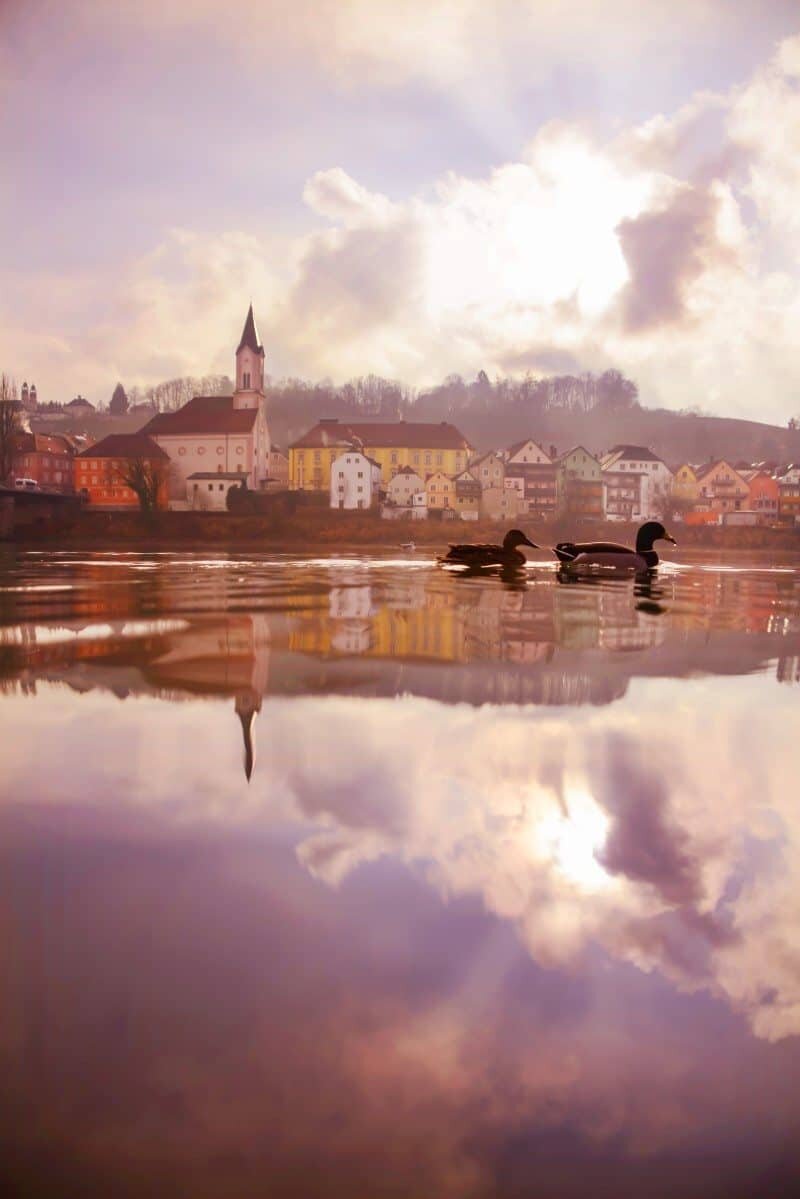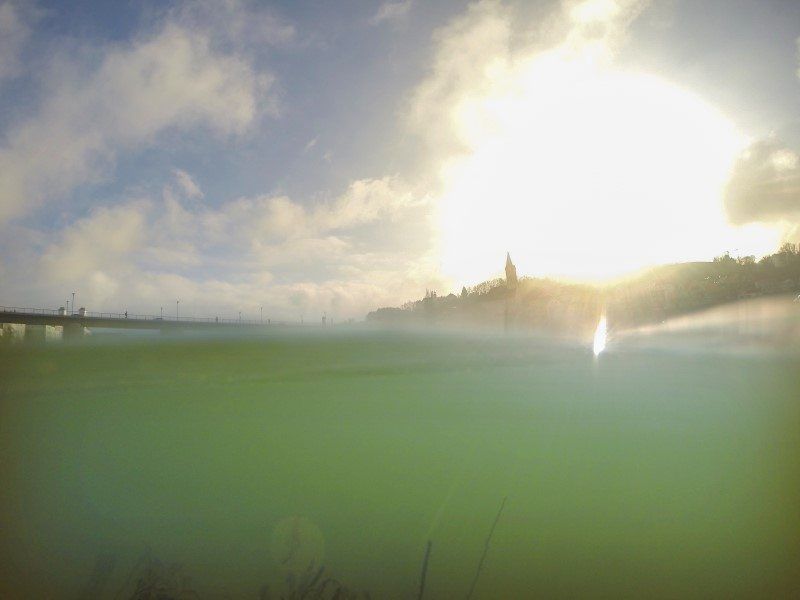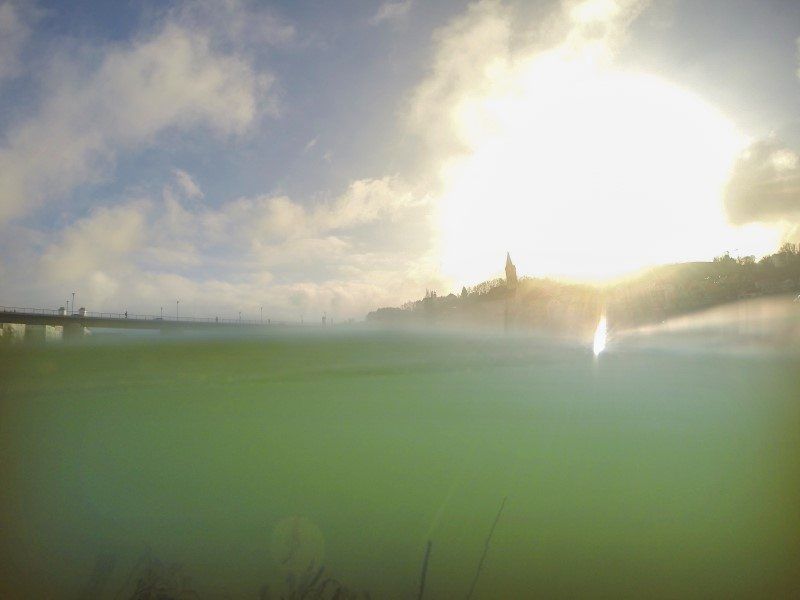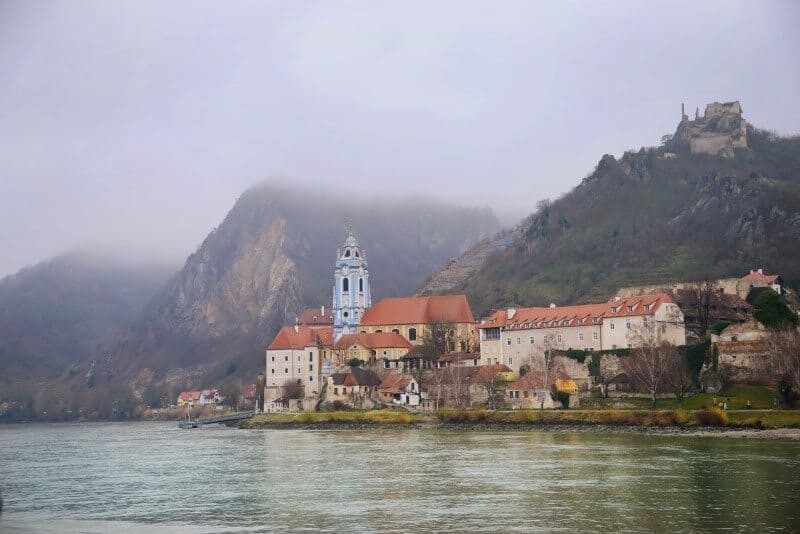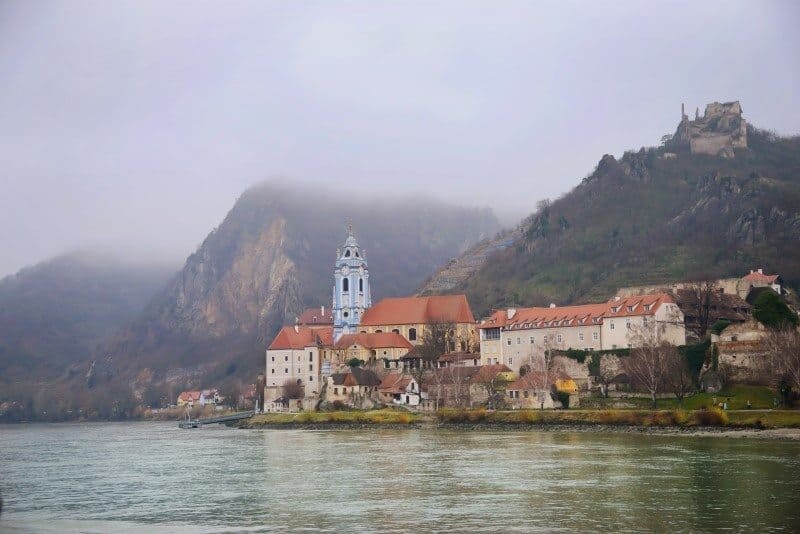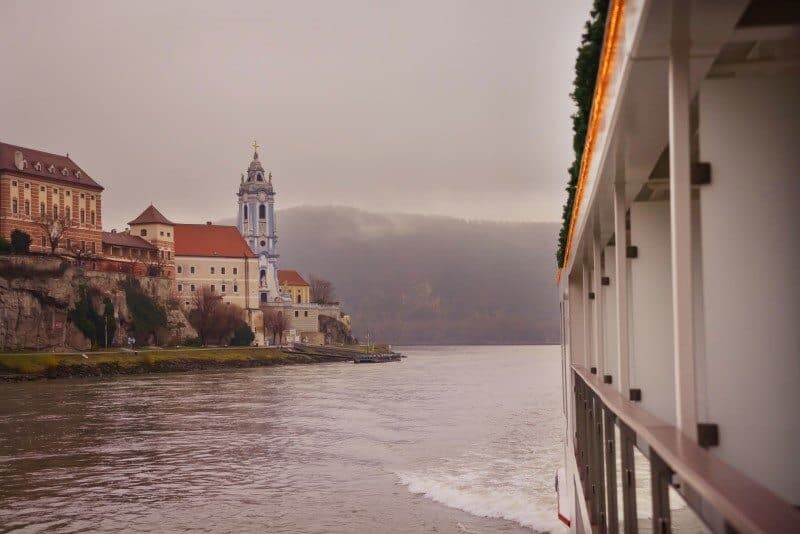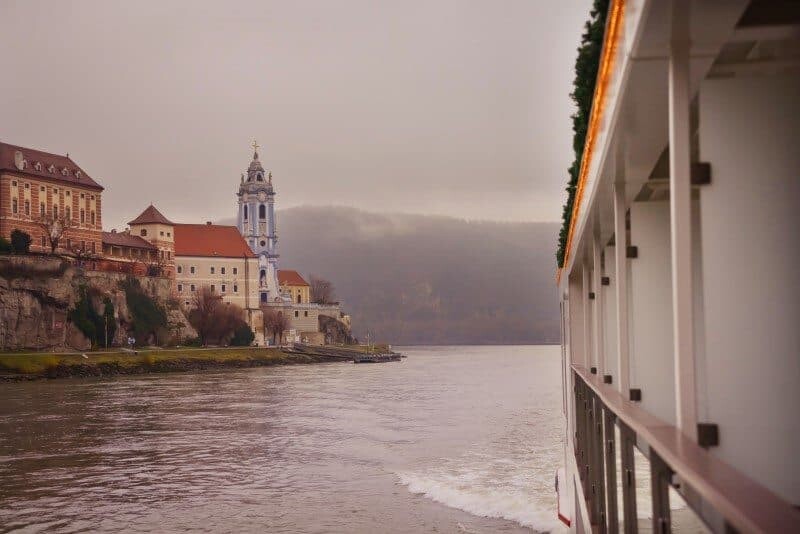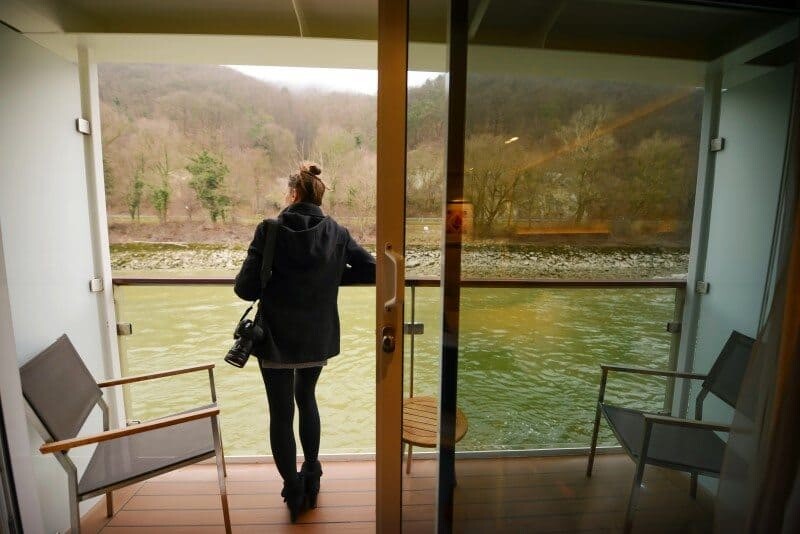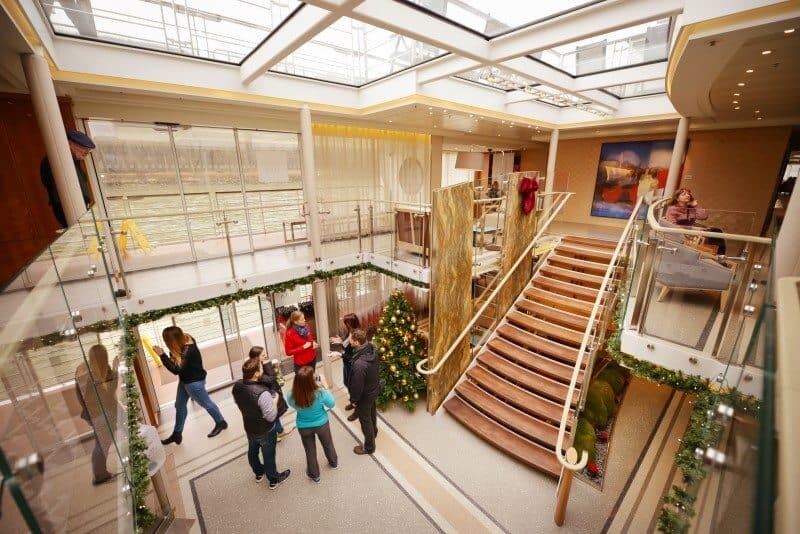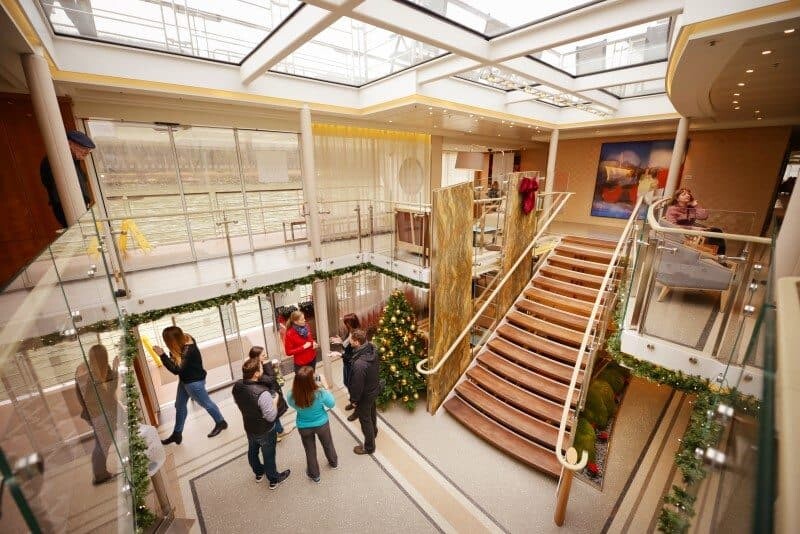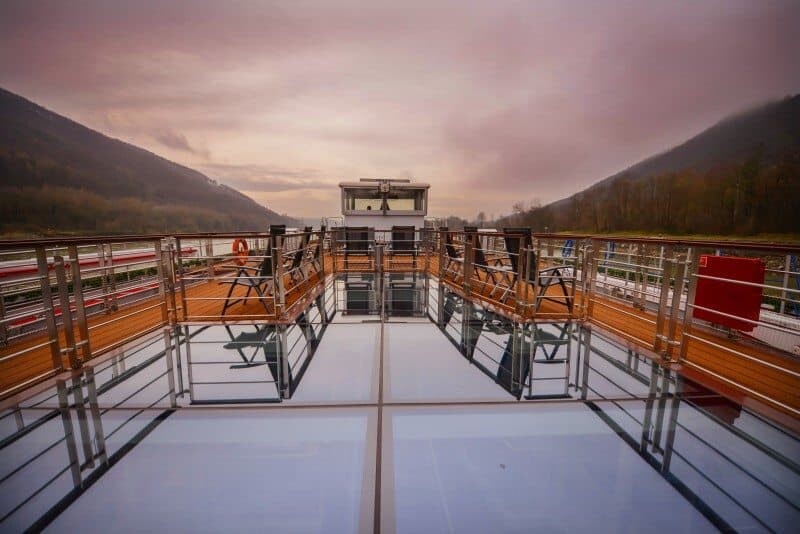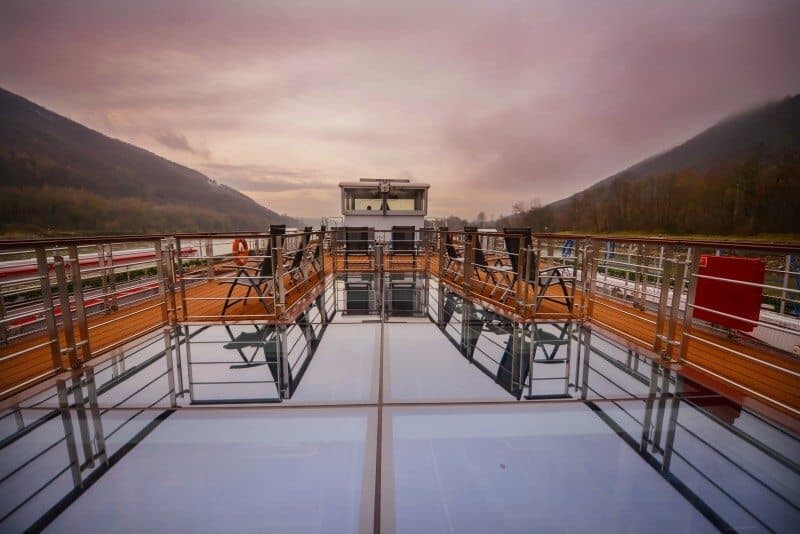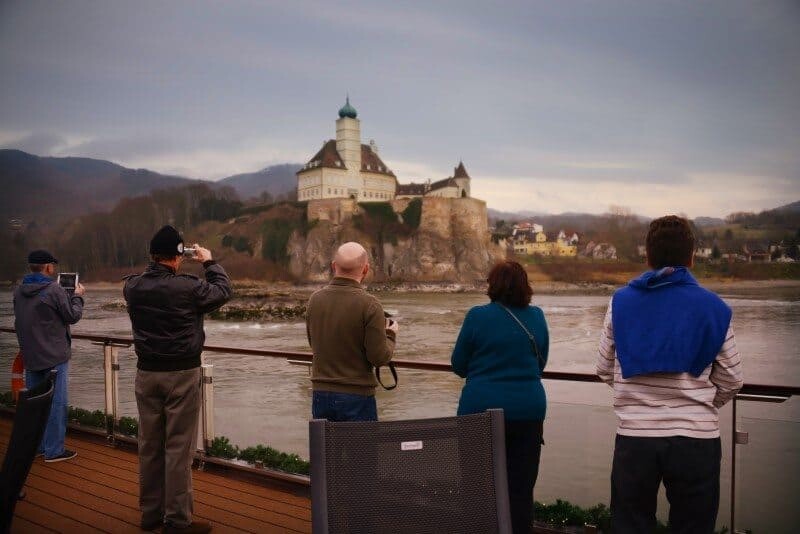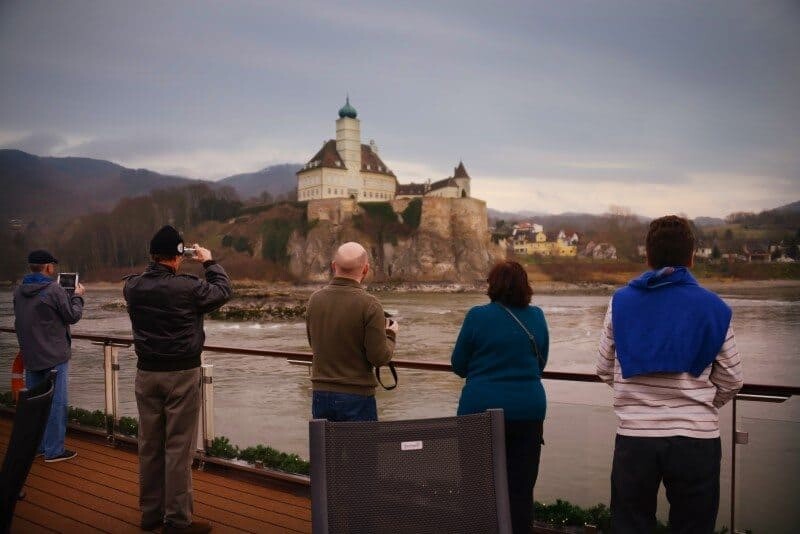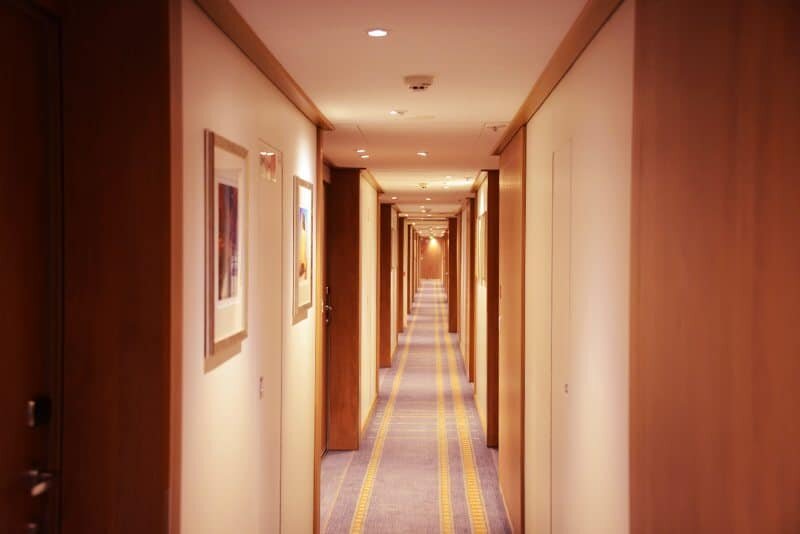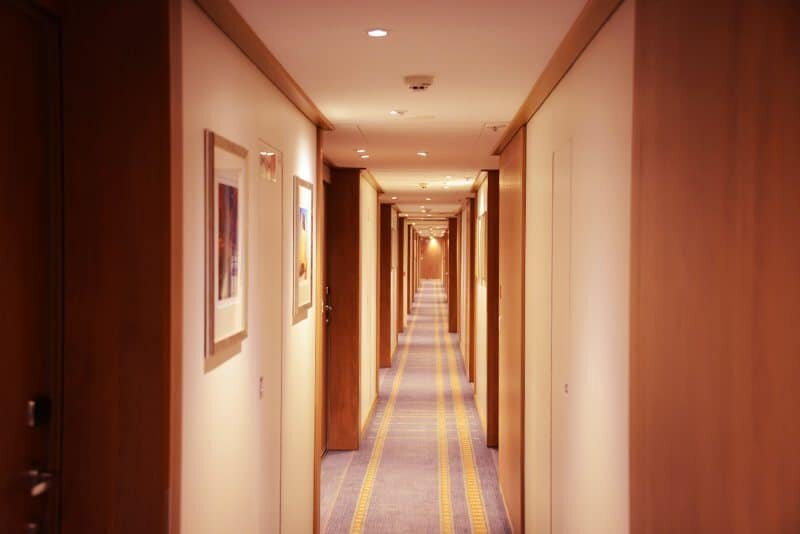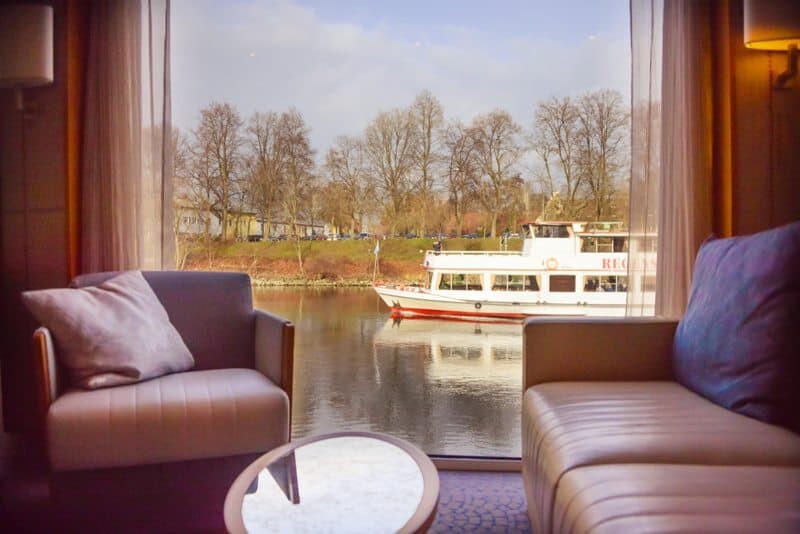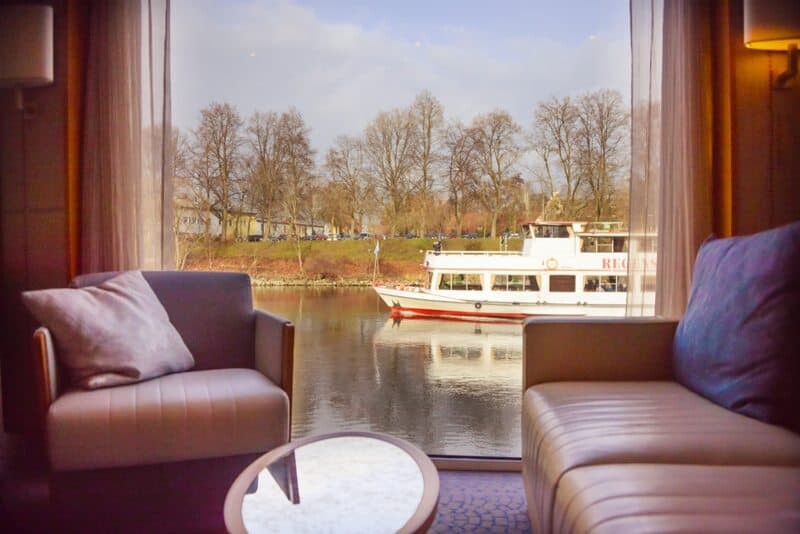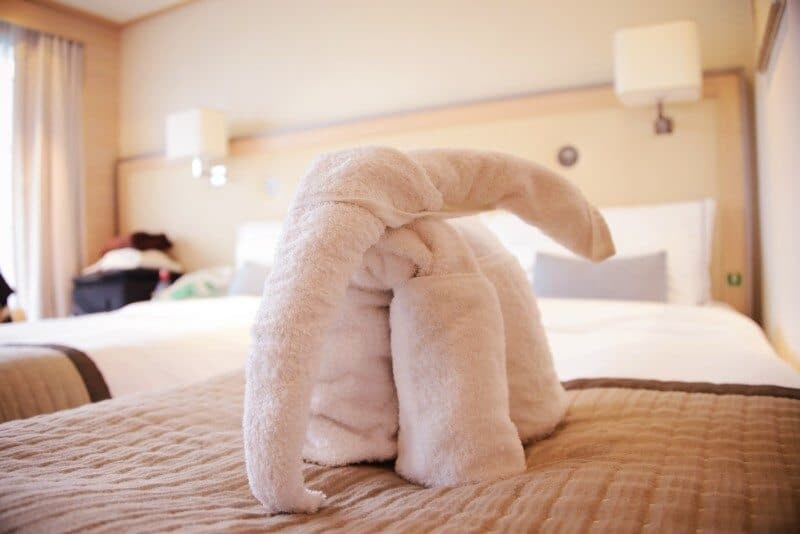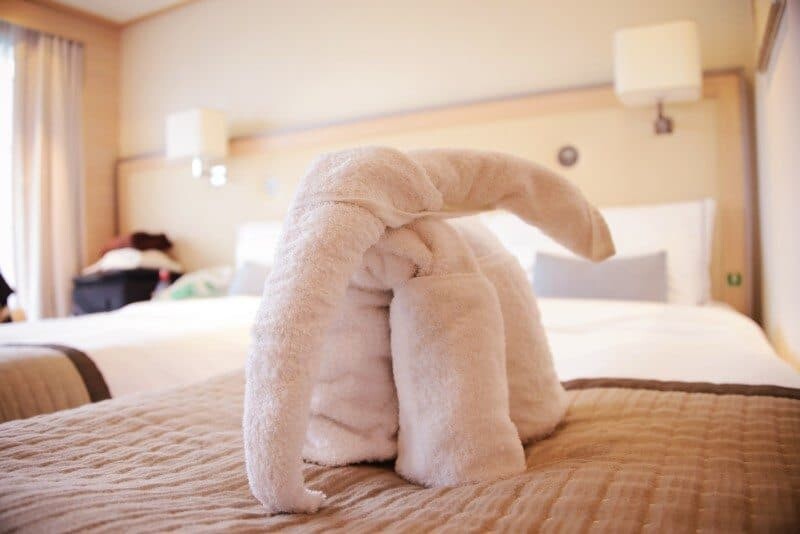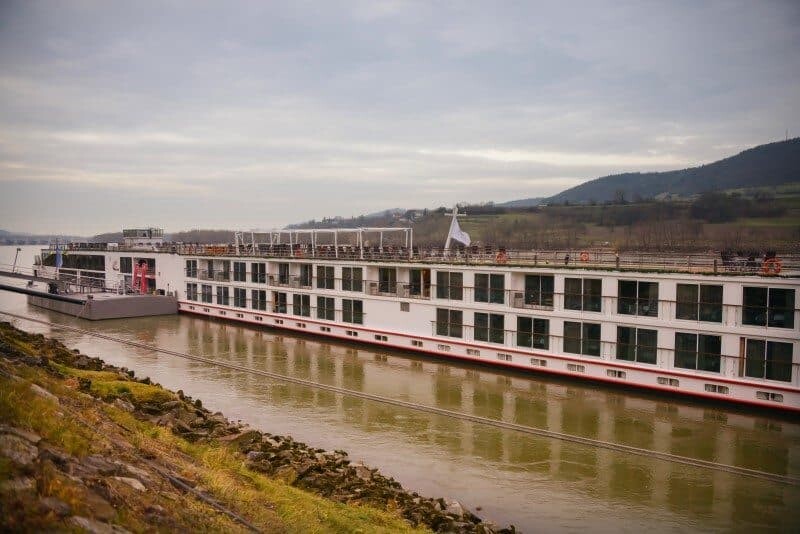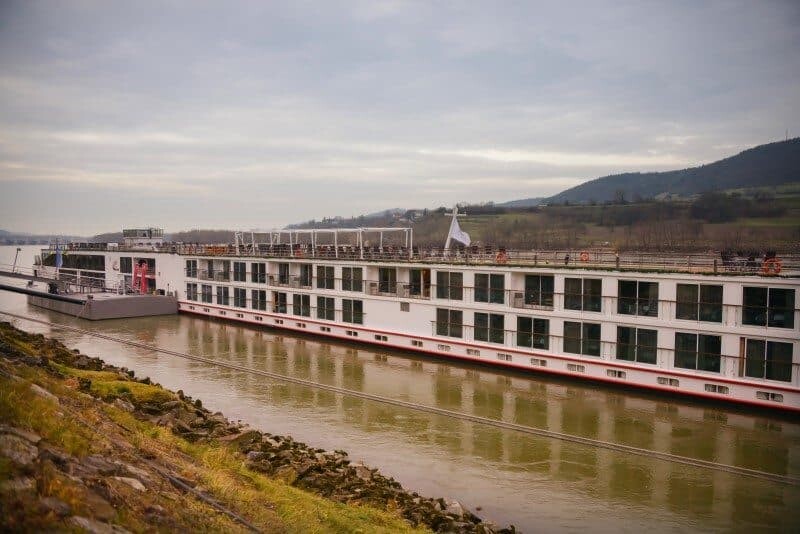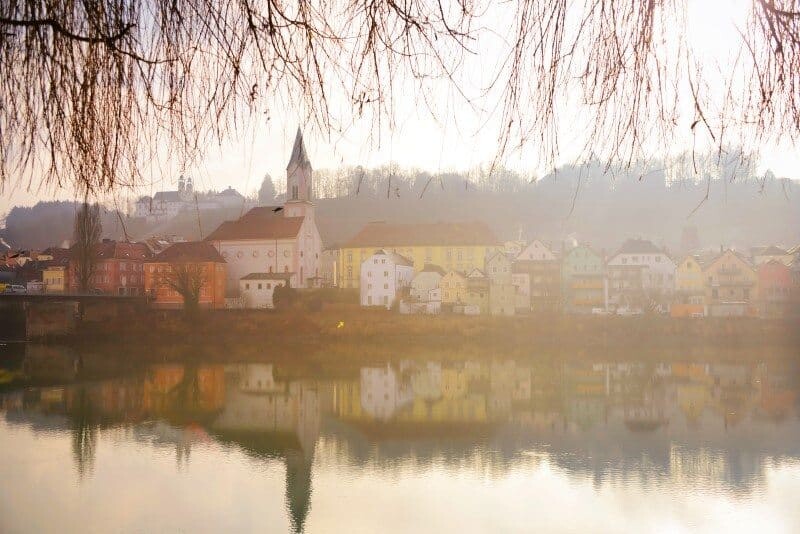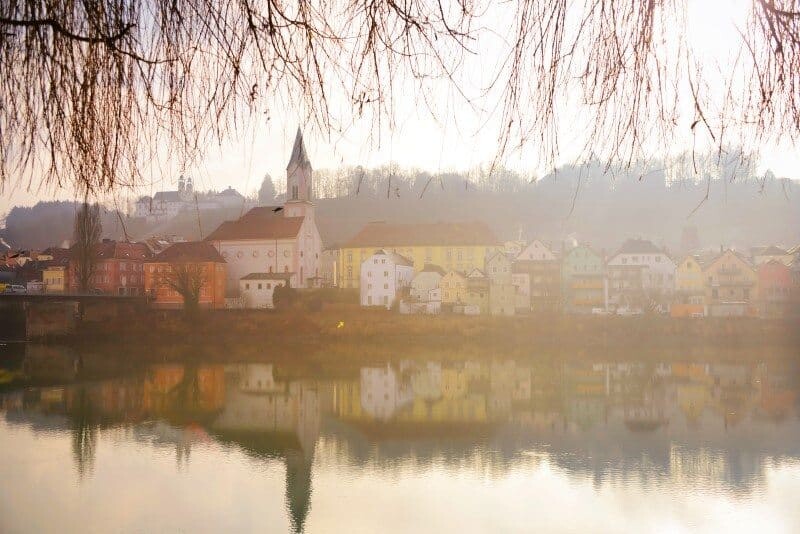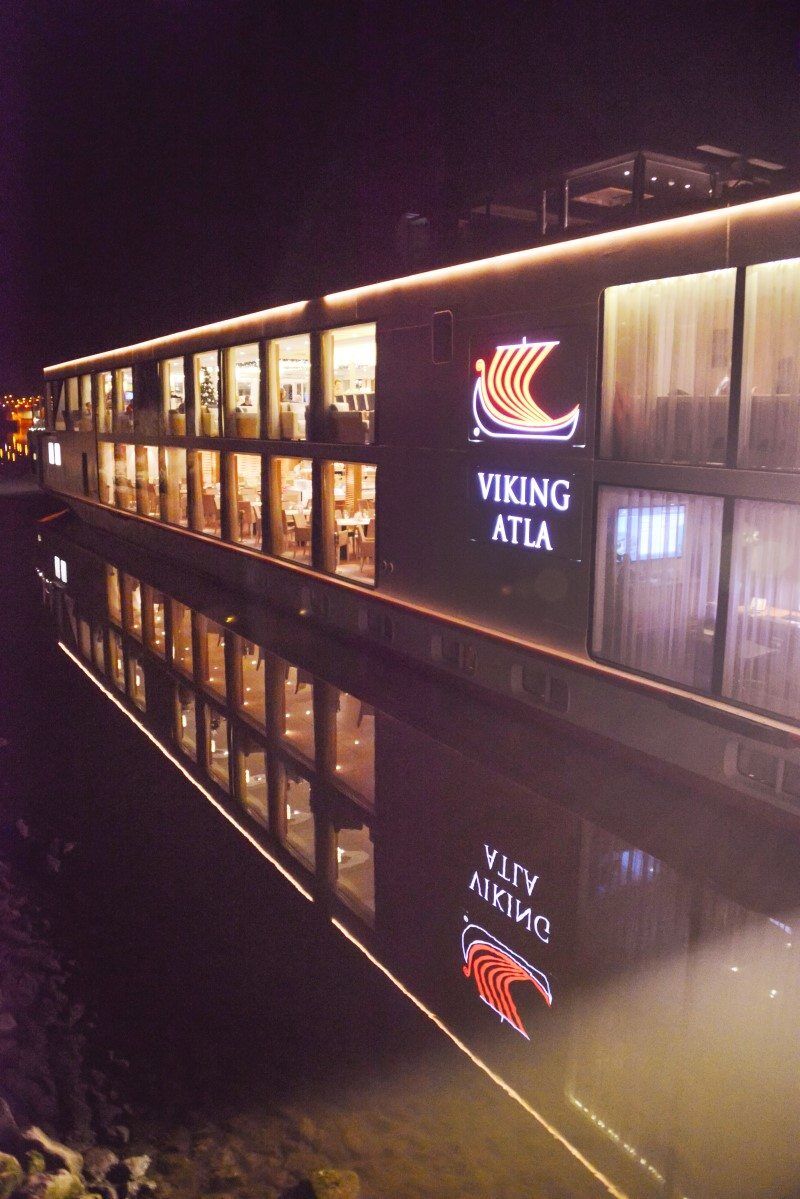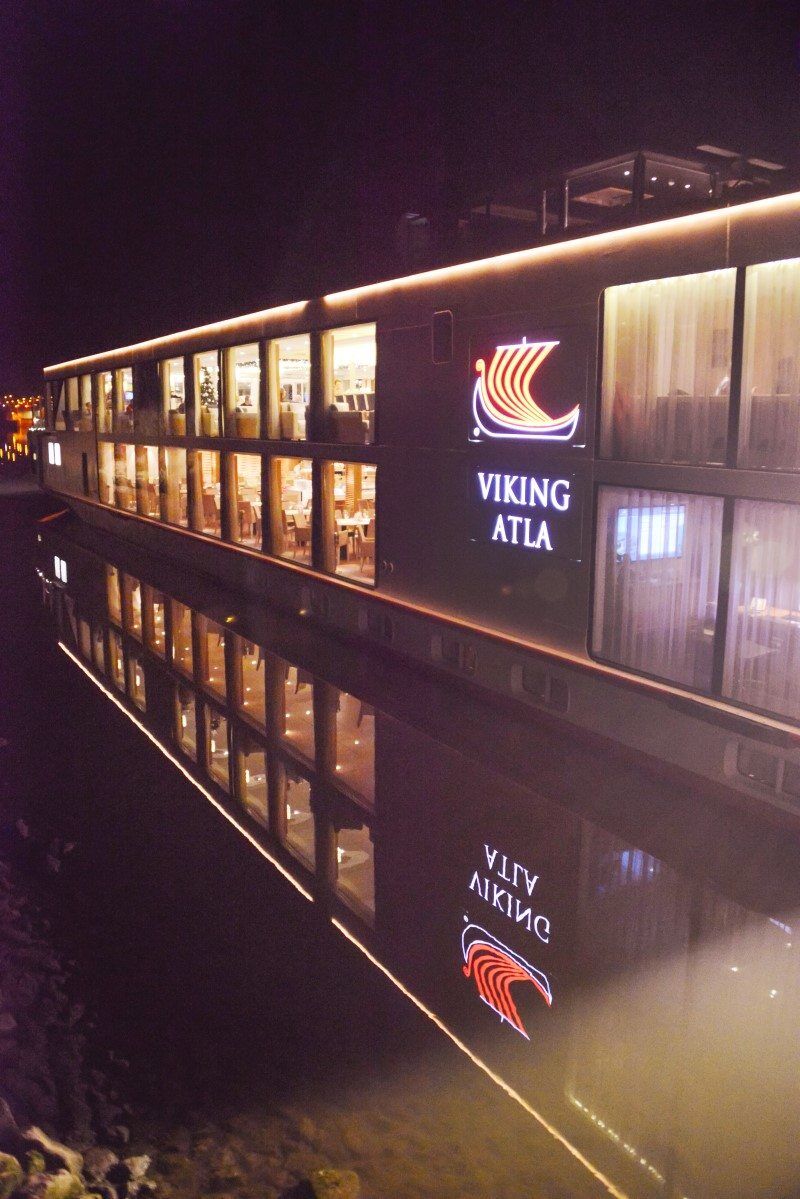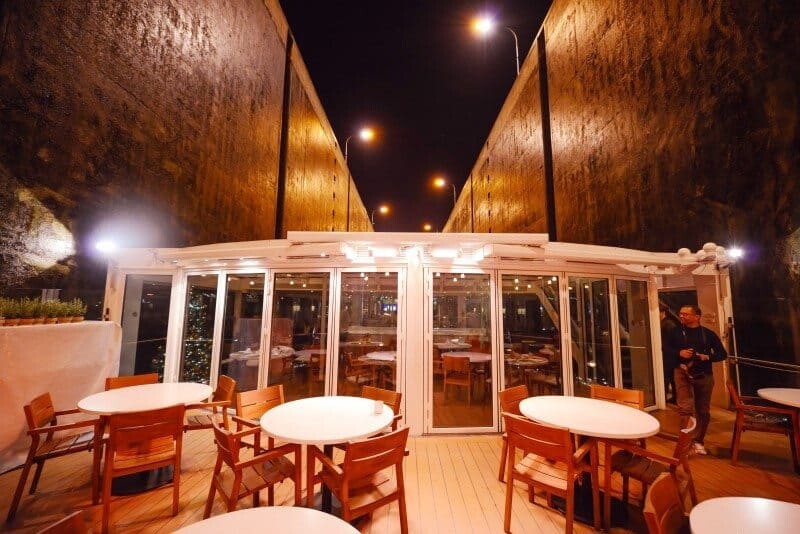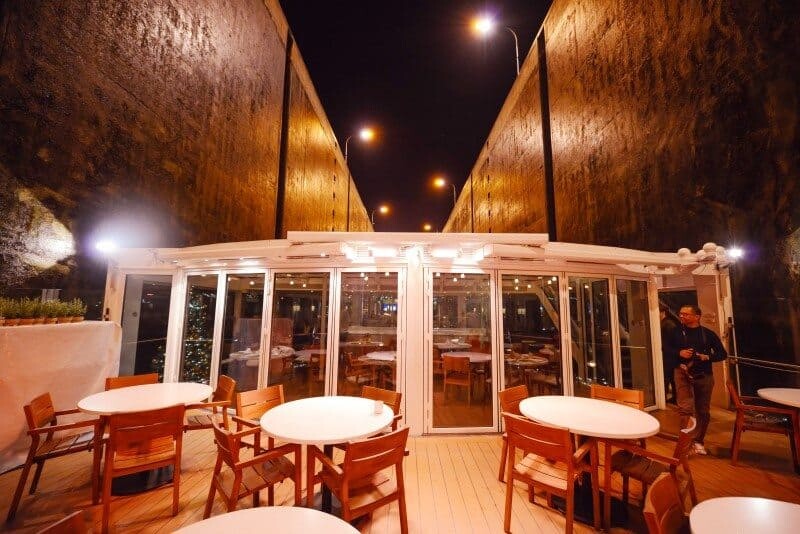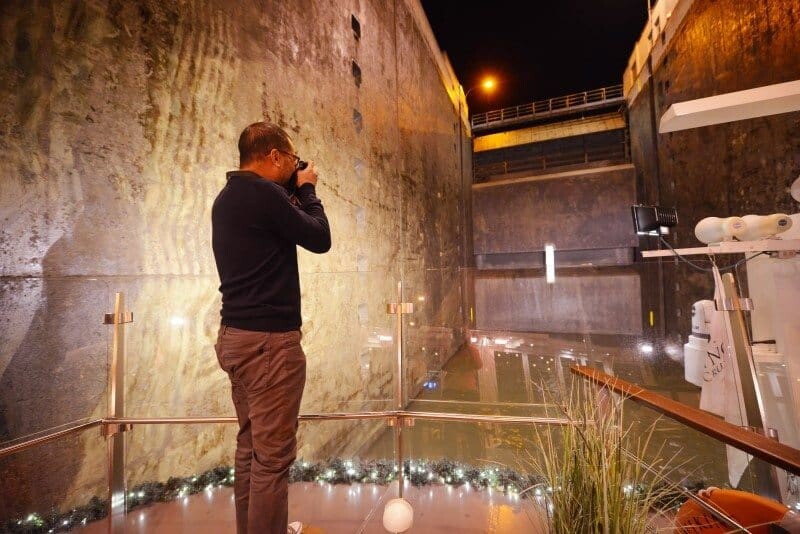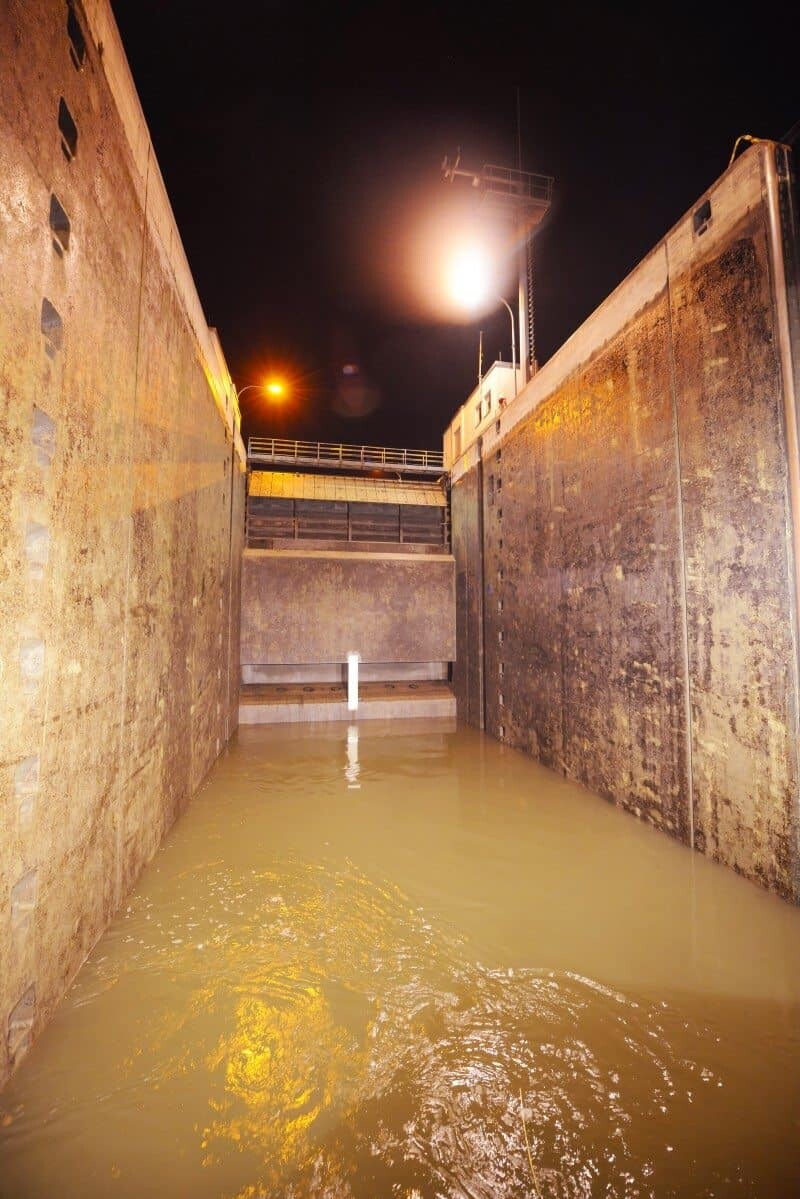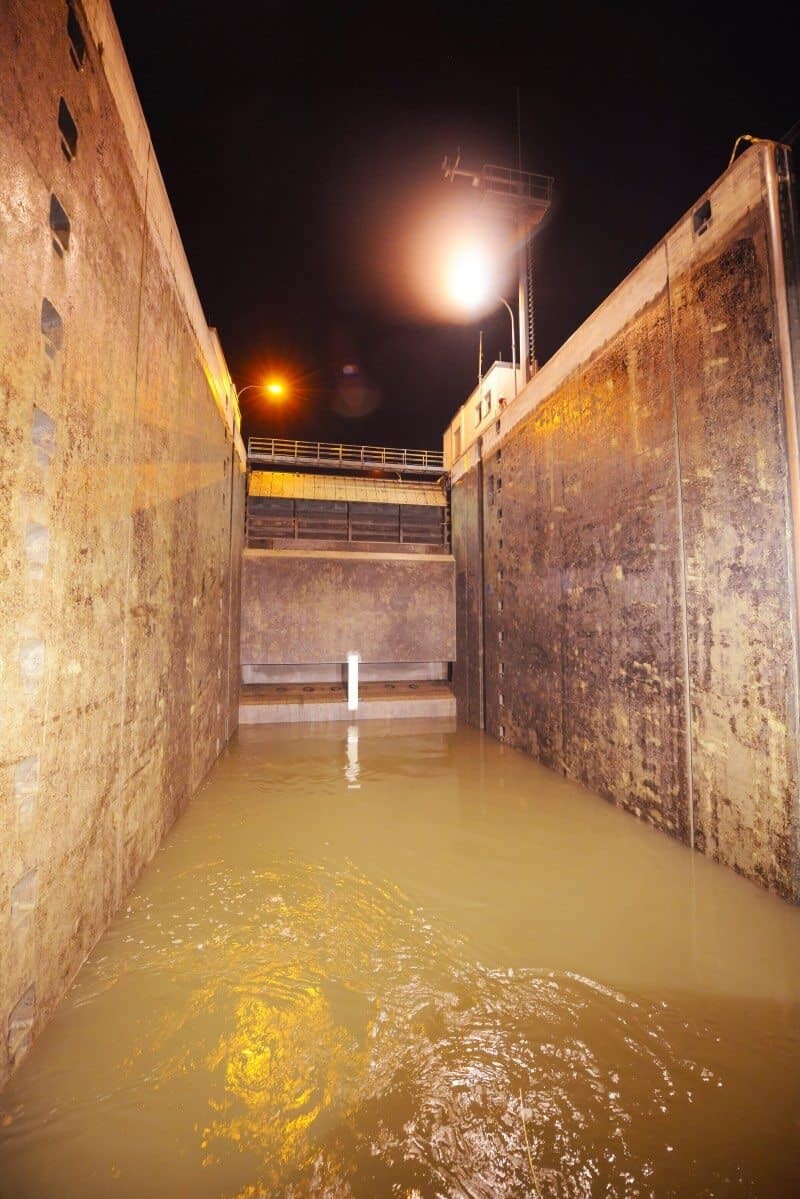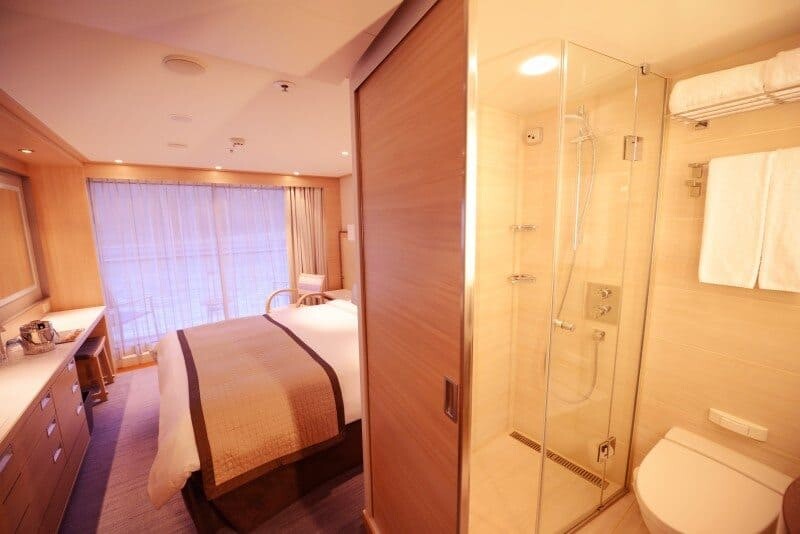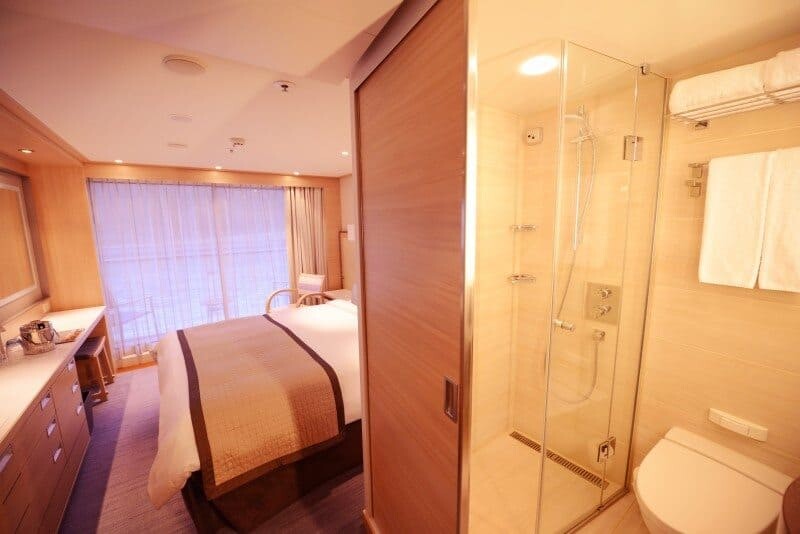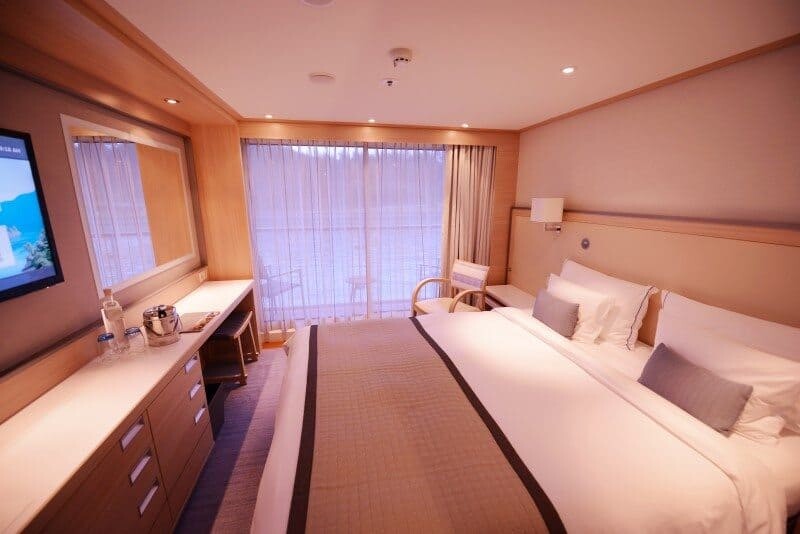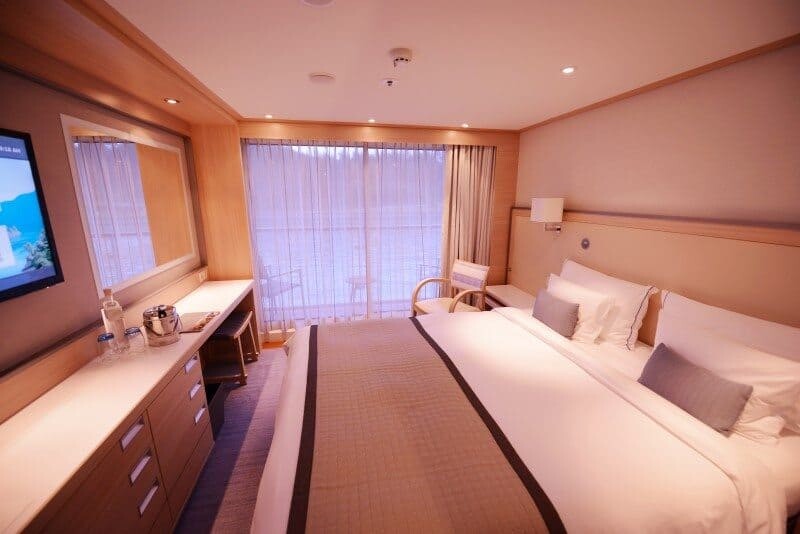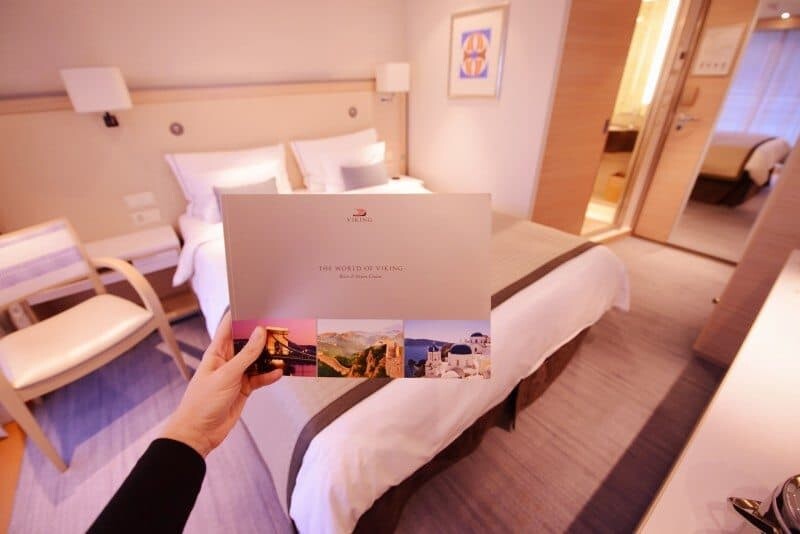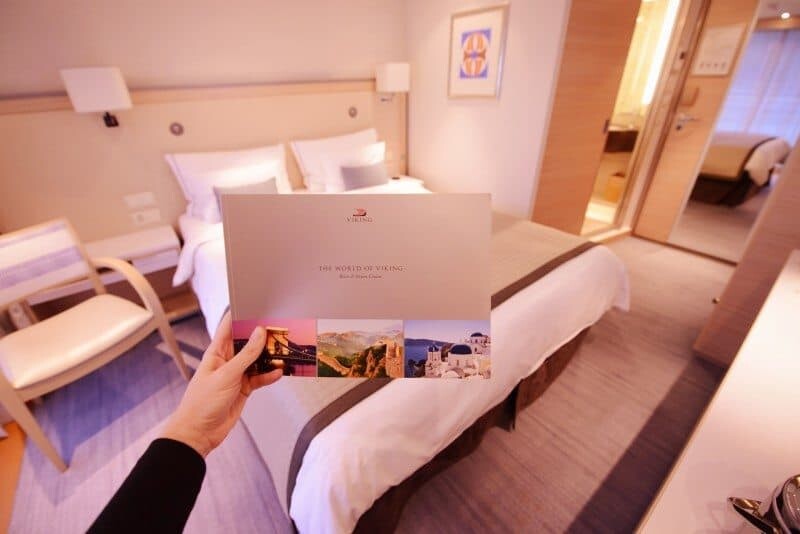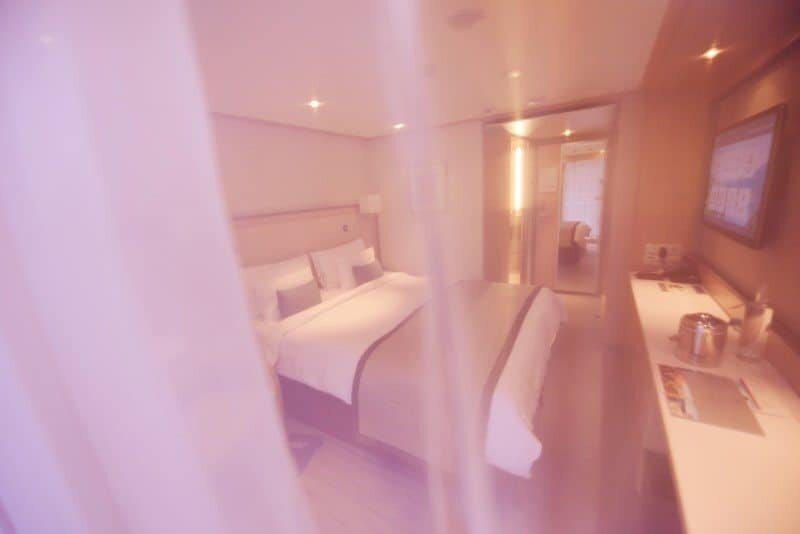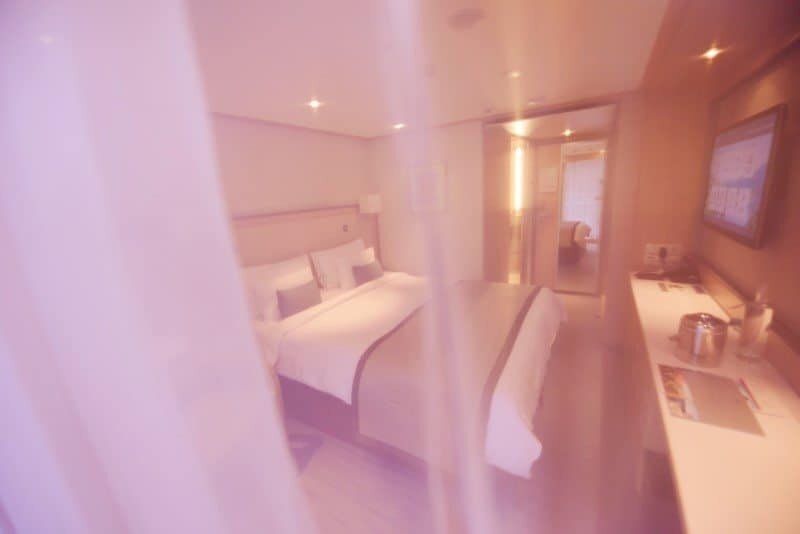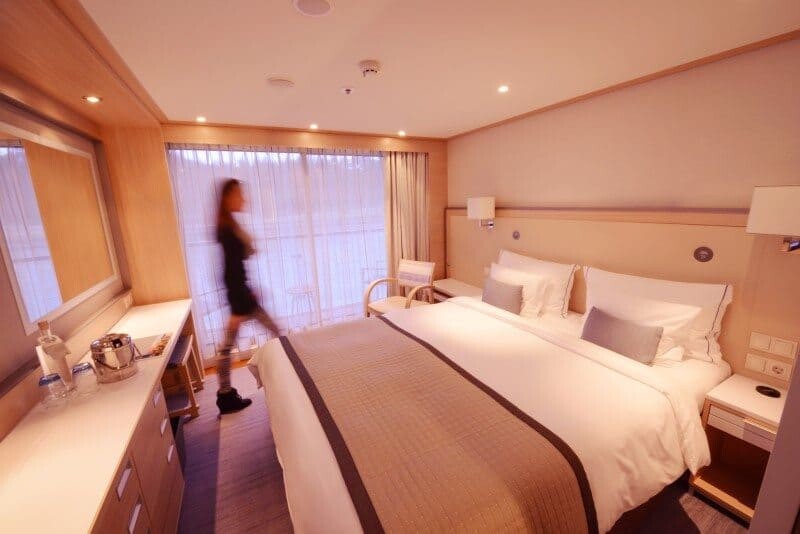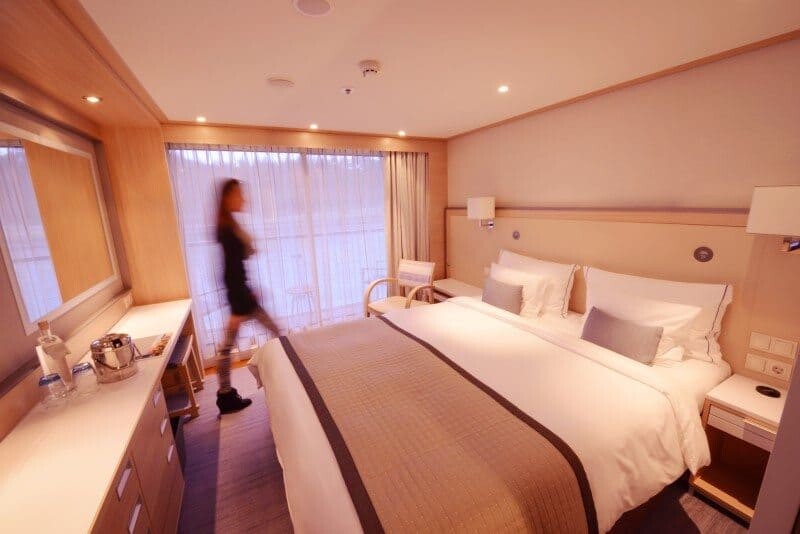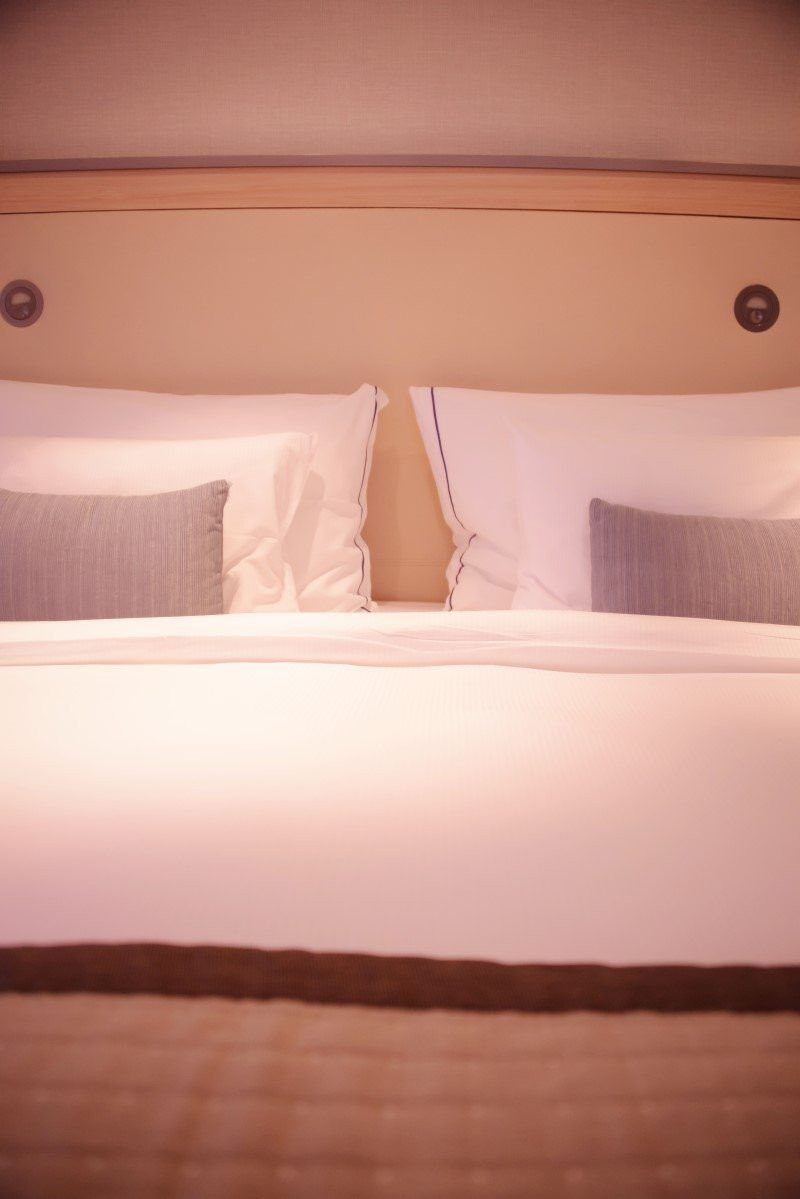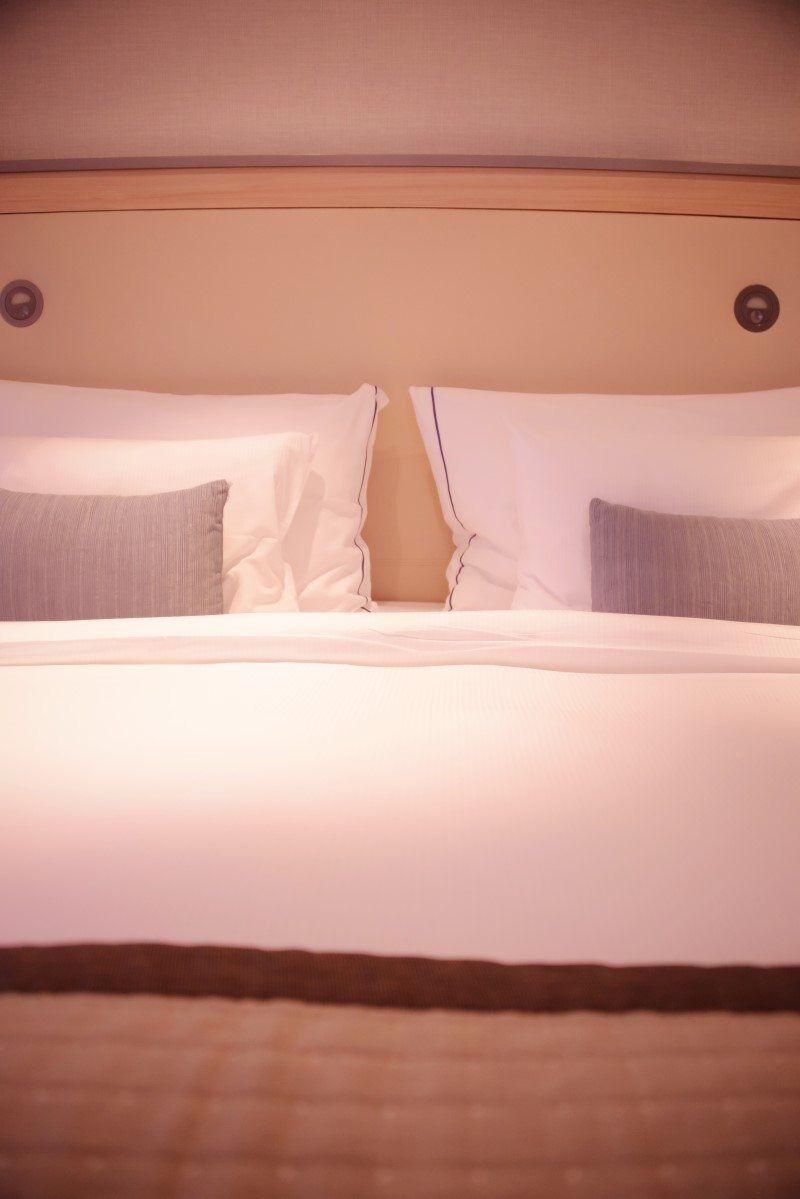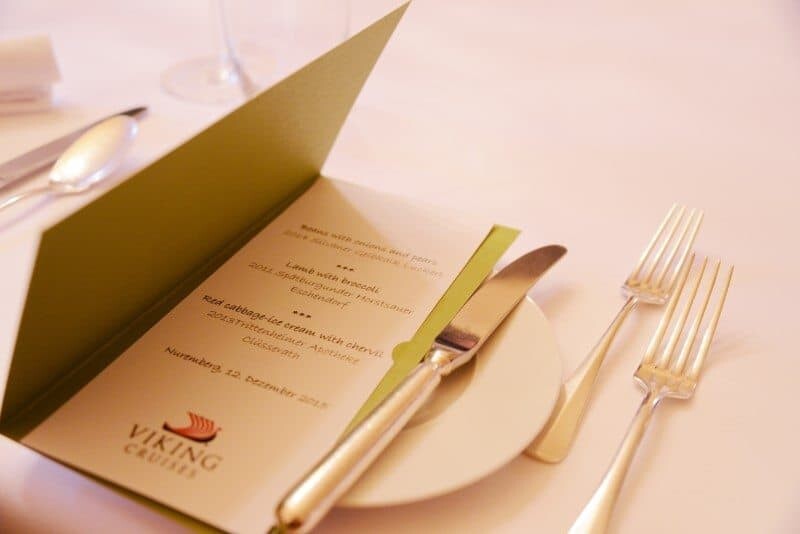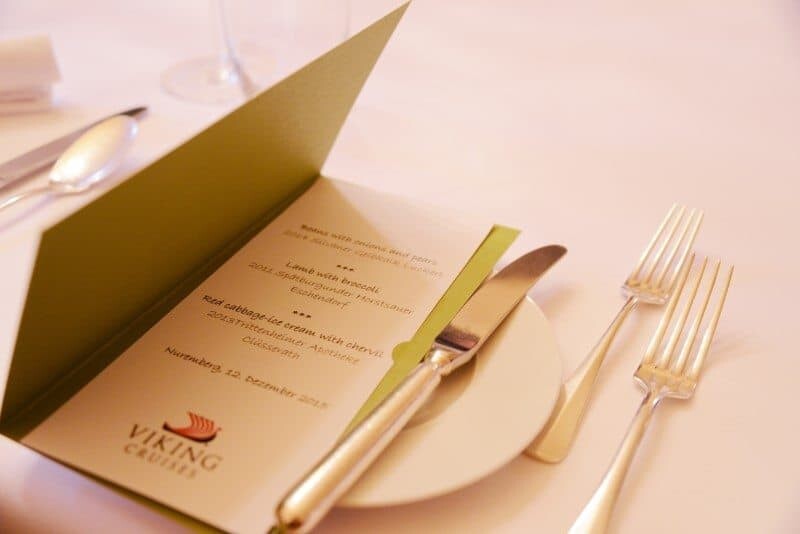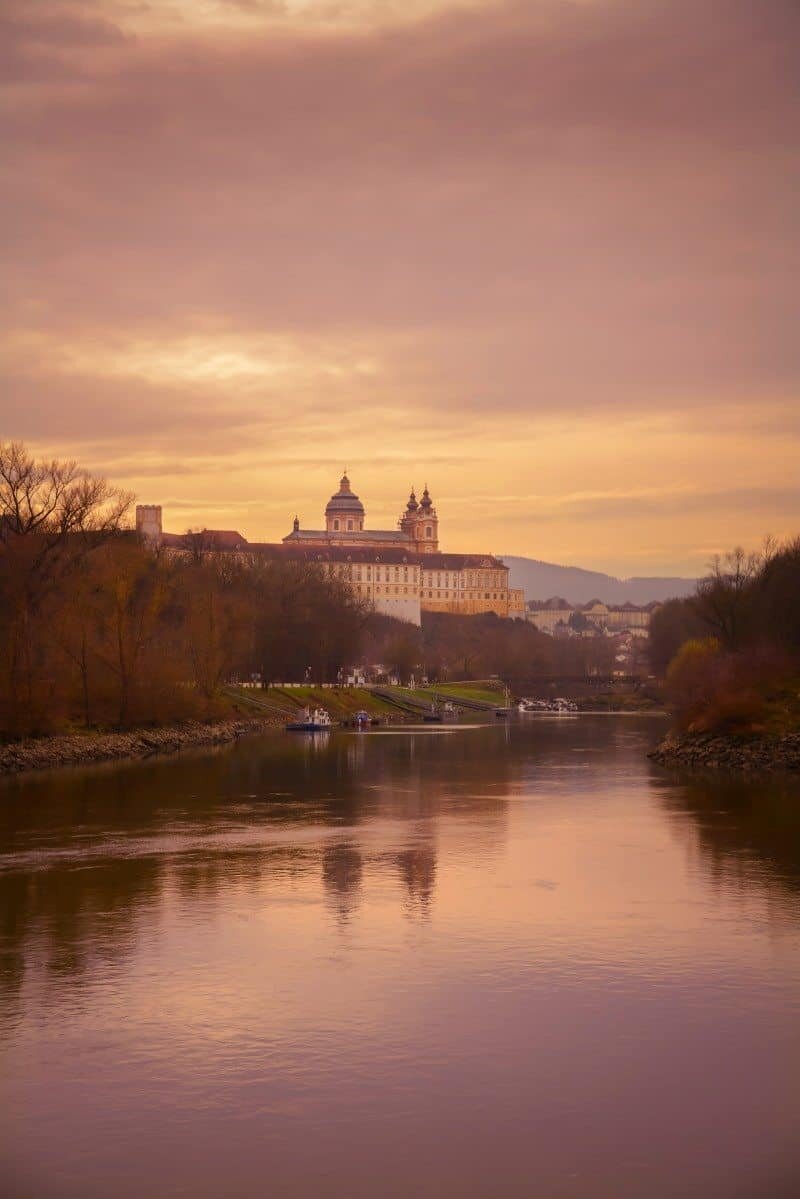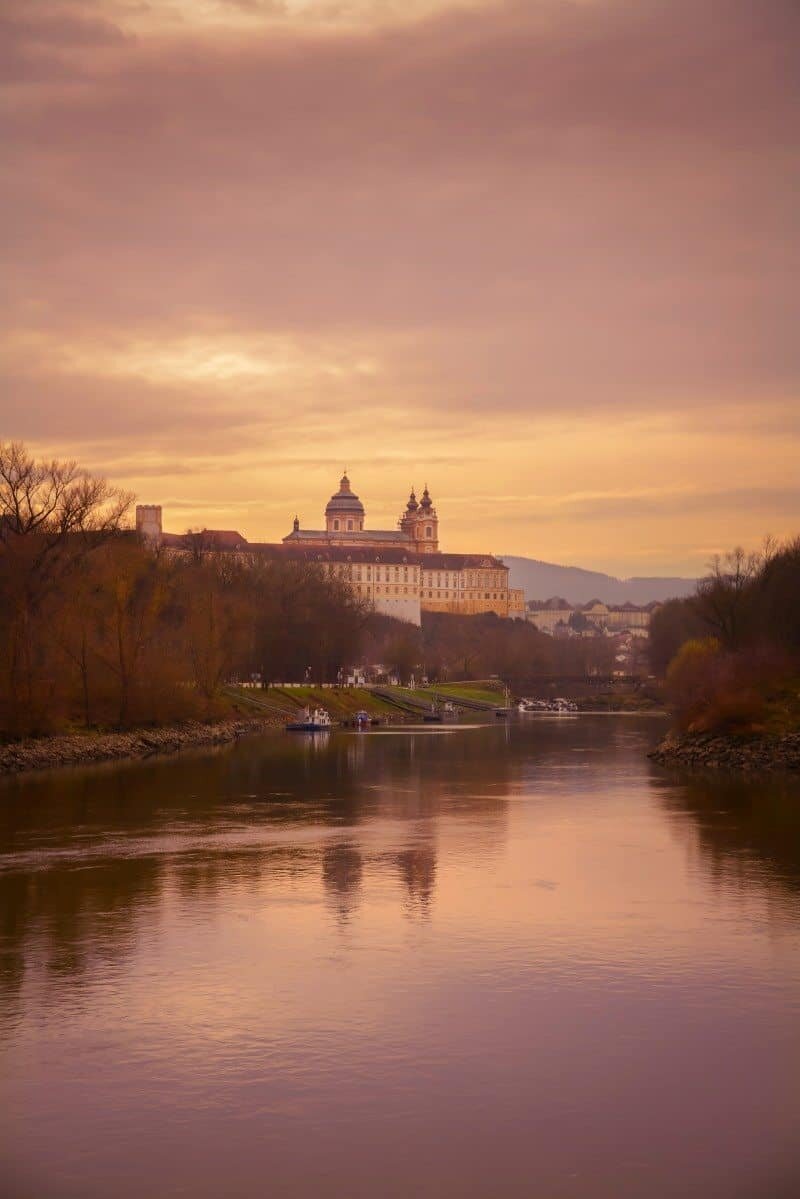 Coming up next I'll be publishing my favourite Christmas Markets along the Danube + a list of the best photography locations along the Danube so keep an eye out for more adventures from my time on board Viking Cruises!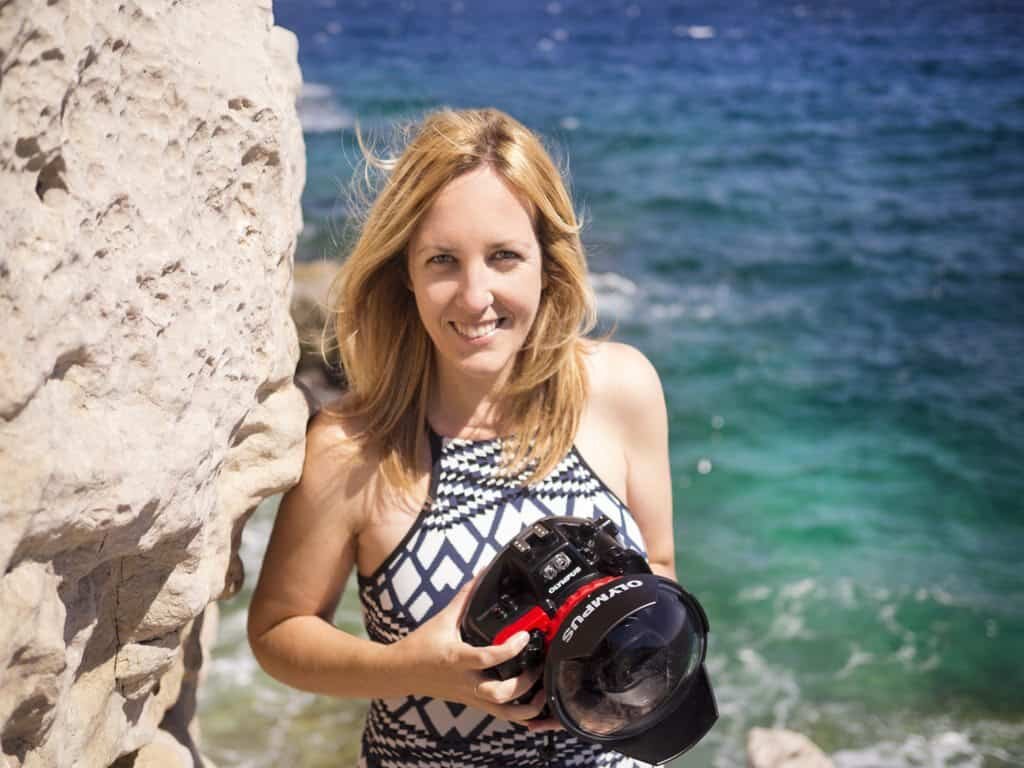 Hello! I'm the founder and photographer behind The Wandering Lens.
With 17+yrs experience as a professional travel and landscape photographer, all advice found on this site is from my personal experience on the road. I hope it's useful for your own travels and would love to hear in the comments about your trips and experiences around the world.