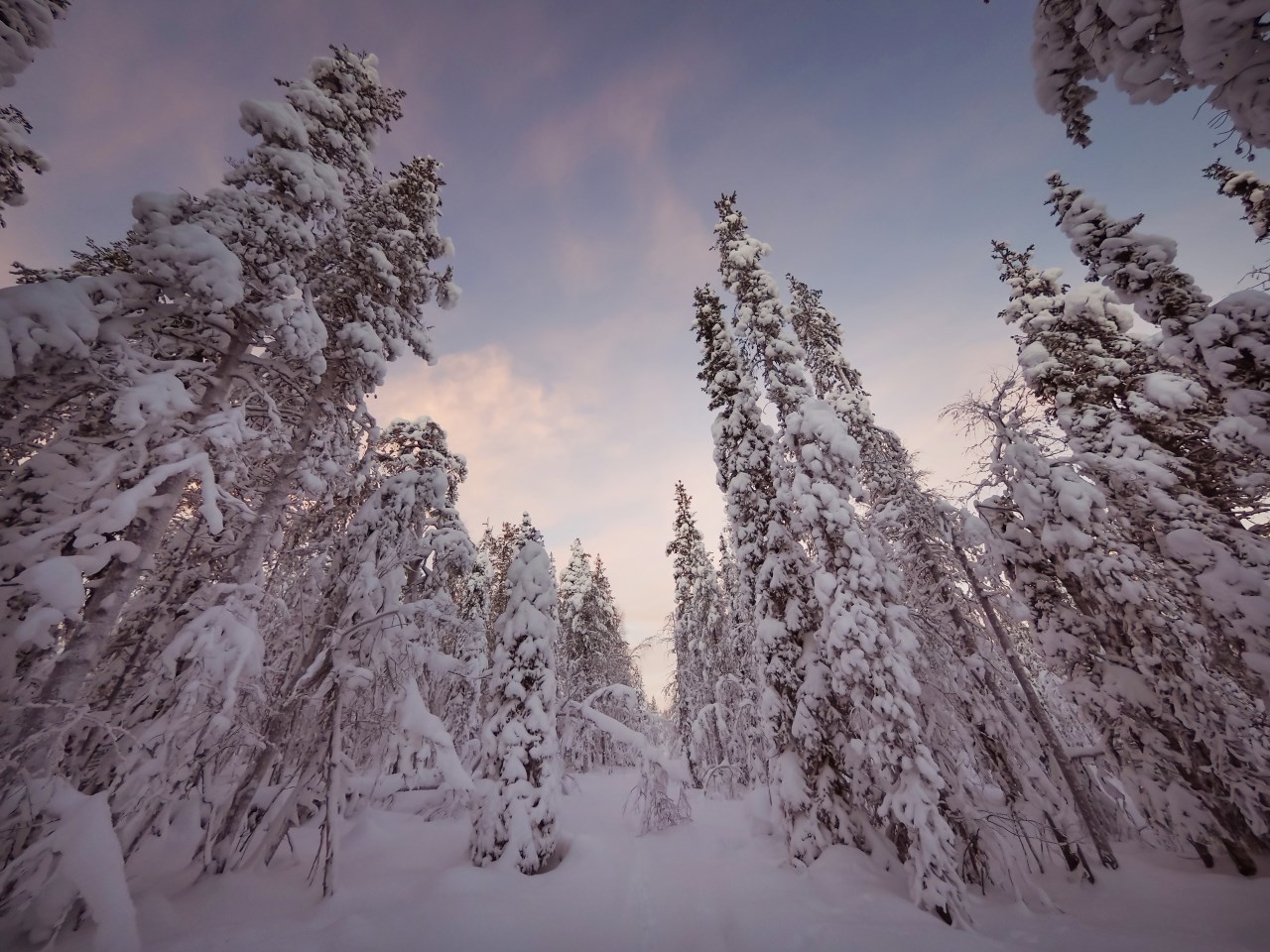 Photographing in Low Light: Polar Night + Arctic Wilderness

Conditions can't get any darker than dark and that's what you're faced with when photographing the landscapes of Lapland during the Polar Night period.
It does however have its advantages.
While the sun doesn't rise above the horizon for the months of polar night (mid-winter), it can get pretty close. Instead of sunlight, the sun produces a beautiful pastel tone for about 2-4 hours each day. During this time if the sky is clear, you're treated to a constant dusk or blue hour, almost ideal conditions for landscape photography without the need to wake up early, or stay out late! Actually, you'll be photographing ideal twilight conditions at lunch time!
The stark contrast between white snow-covered scenery and a colourful sky is akin to walking through a snow globe. Provided you're equipped to handle the chilly conditions, you can aim to spend those pastel hours snow shoeing through forests in search of that perfect frozen photo.
With the incredible stability of the OM SYSTEM cameras (and earlier OM-D systems such as the E-M1 MKII + E-M1 MKIII with Olympus), tripods aren't a total necessity even when shooting aurora and stars. When I photograph, especially in chilly conditions, I prefer less gear and to keep it simple, there's already enough going on with all the layers of clothing, gloves etc. The E-M1X was capturing up to 13 seconds of hand-held aurora magic as it danced above me in Finnish Lapland, the only thing limiting its stability from capturing anything longer was my constant shivering in the freezing conditions. During the dusk light I didn't shoot with a tripod at all, instead adjusting my settings along the way to capture the various landscapes and subjects like skiers, frosted trees and small creeks.
The latest release, the OM-1 camera offers similar, if not better stability – it's a complete workhorse designed for outdoor adventures and photography.
The images below were captured hand-held with the longer exposures balancing on either a bridge railing or my knees while acting as a human tripod.
---
This series of images are from Finnish Lapland with their settings + gear noted…
#01 Santa's Hut, Levi, Finland
Olympus OM-D E-M1X + 7-14mm f2.8 PRO lens | ISO 400 | 1/640sec | f2.8 | Focal length 16mm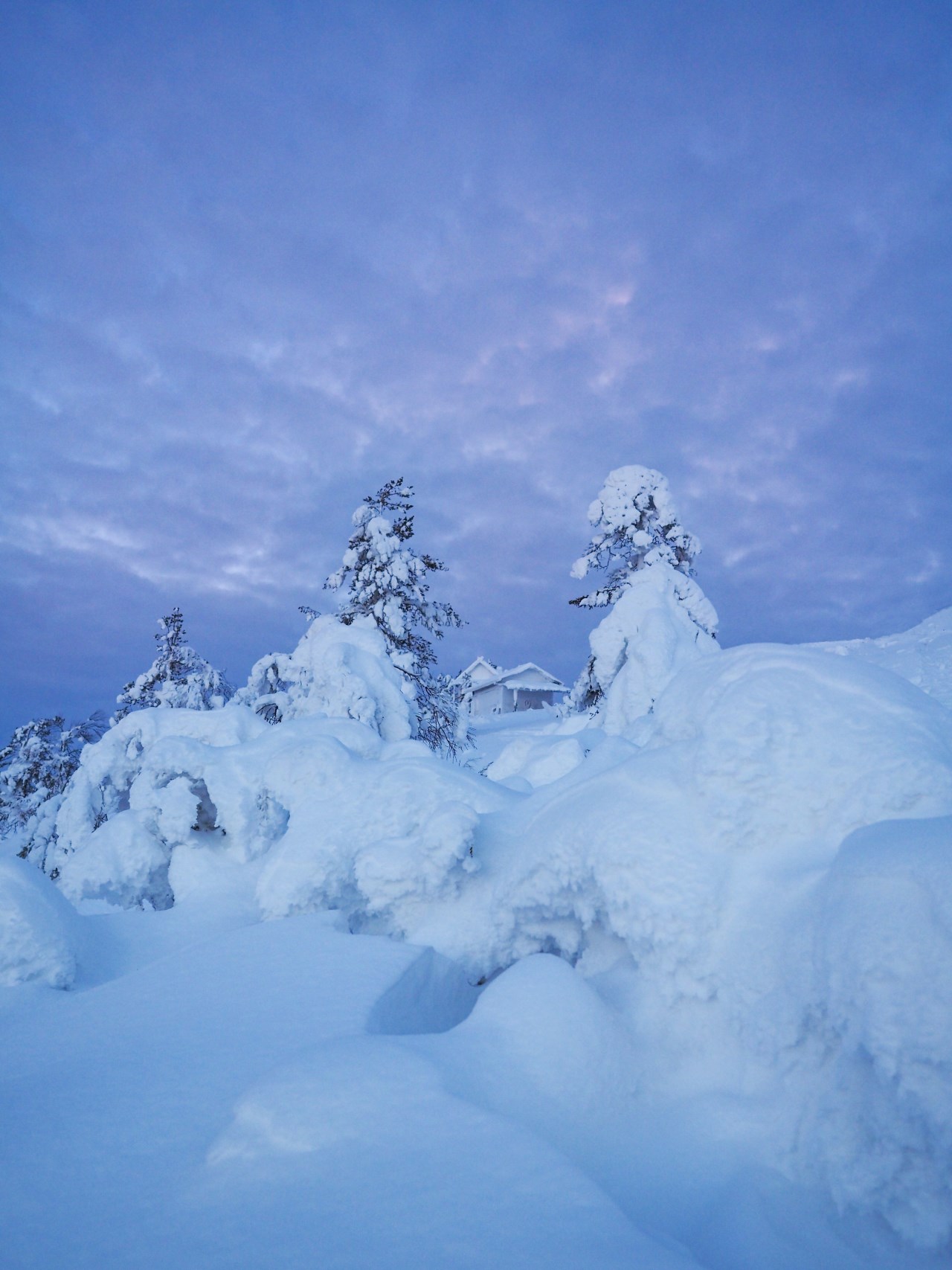 ---
Olympus OM-D E-M1 MKII + 7-14mm f2.8 PRO lens | ISO 20OO | 13sec exp | f2.8 | Focal length 7mm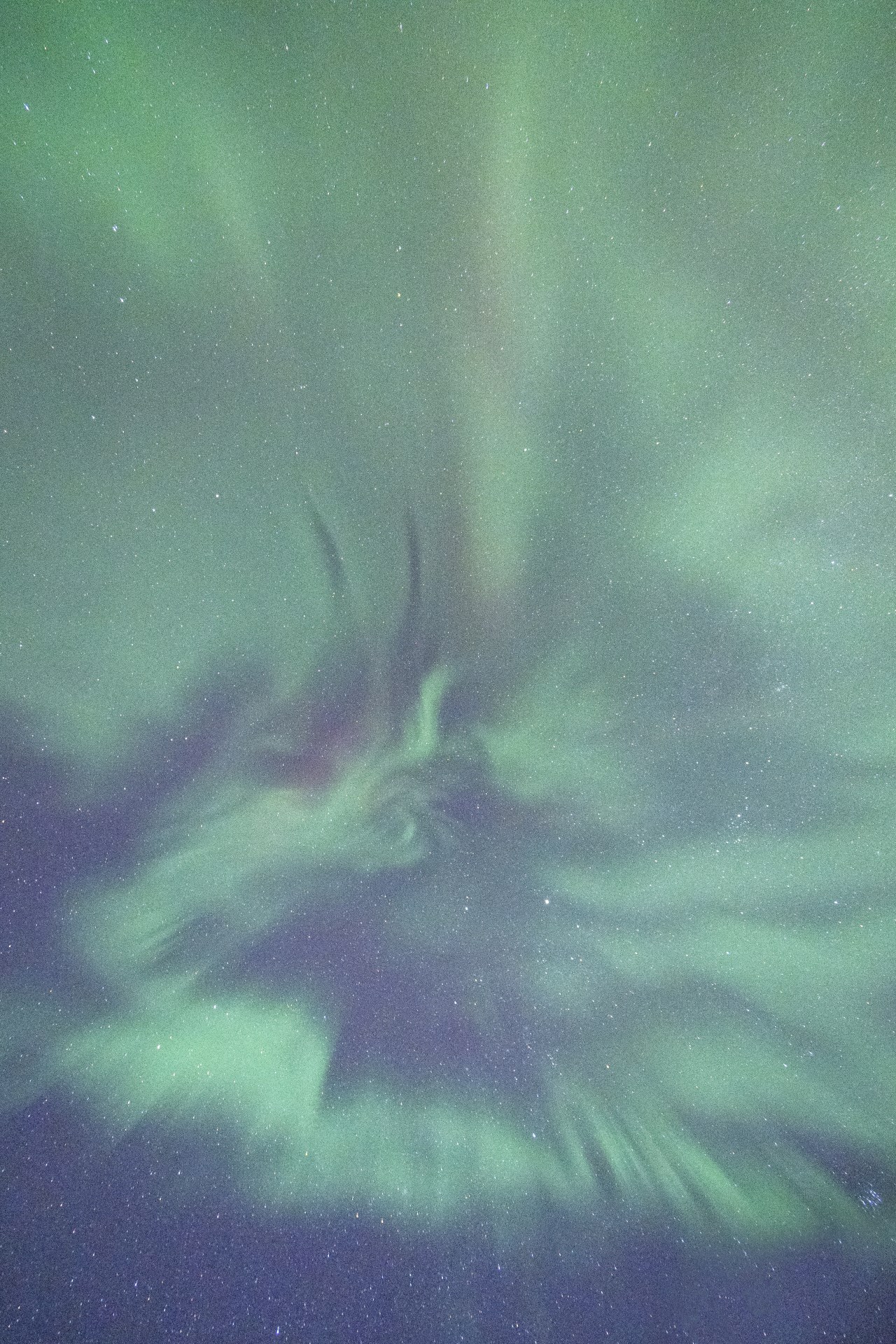 ---
#03 Polar Night in Utsjoki
While waiting for the aurora to appear during a photography tour I was co-hosting in Finland, I couldn't resist capturing this hand-held shot of the hut we kept warm inside.
Photographed at Aurora Holidays, Utsjoki, the place to go if you're hoping to see aurora and have an incredible winter experience.
Olympus OM-D E-M1X + 7-14mm f2.8 PRO lens | ISO 1600 | 10sec | f2.8 | Focal length 9mm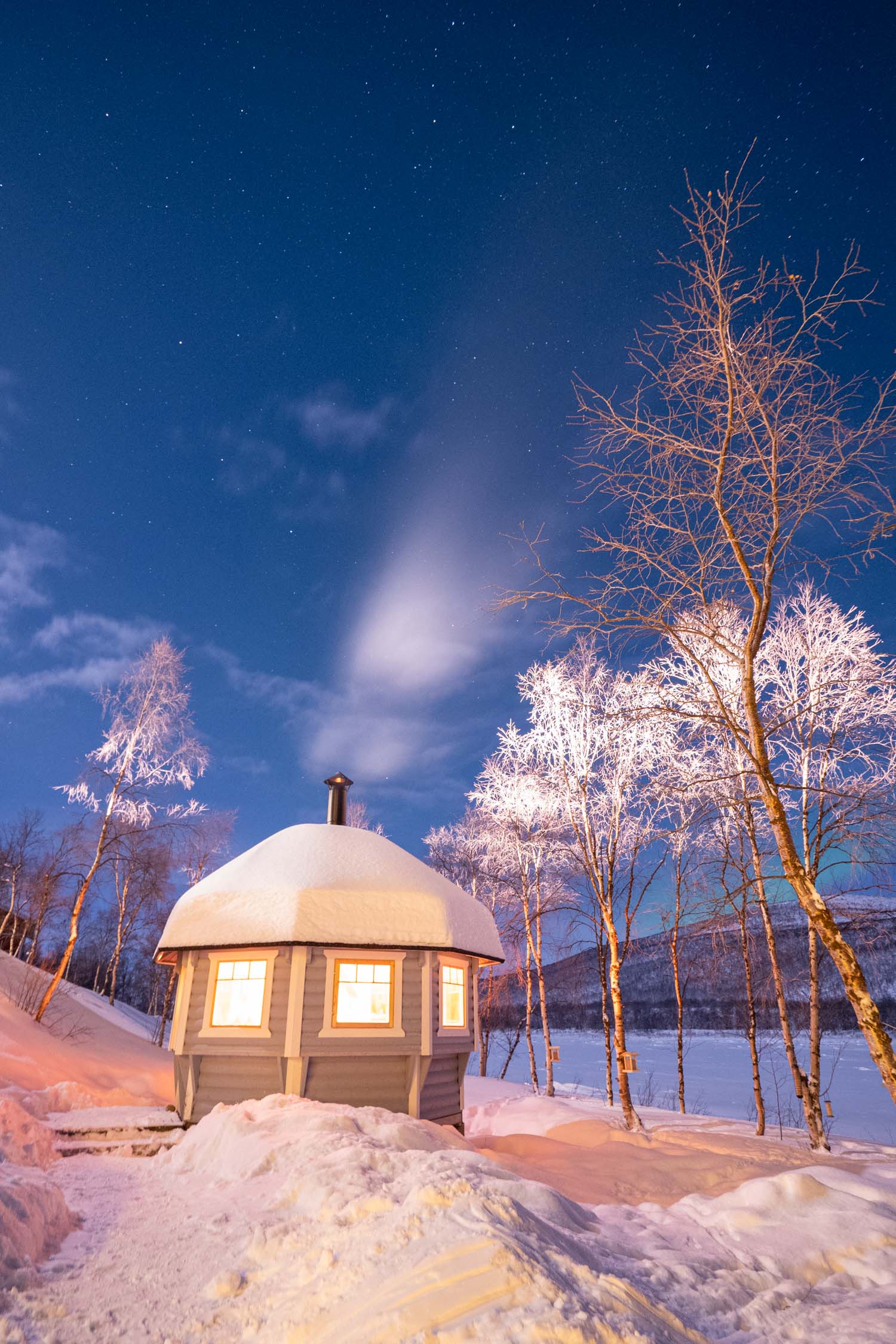 ---
#04 Snow Shoeing, Akaslompolo, Finland
Olympus OM-D E-M1 MKII + 8mm f1.8 Fisheye lens | ISO 400 | 1/640sec | f2.8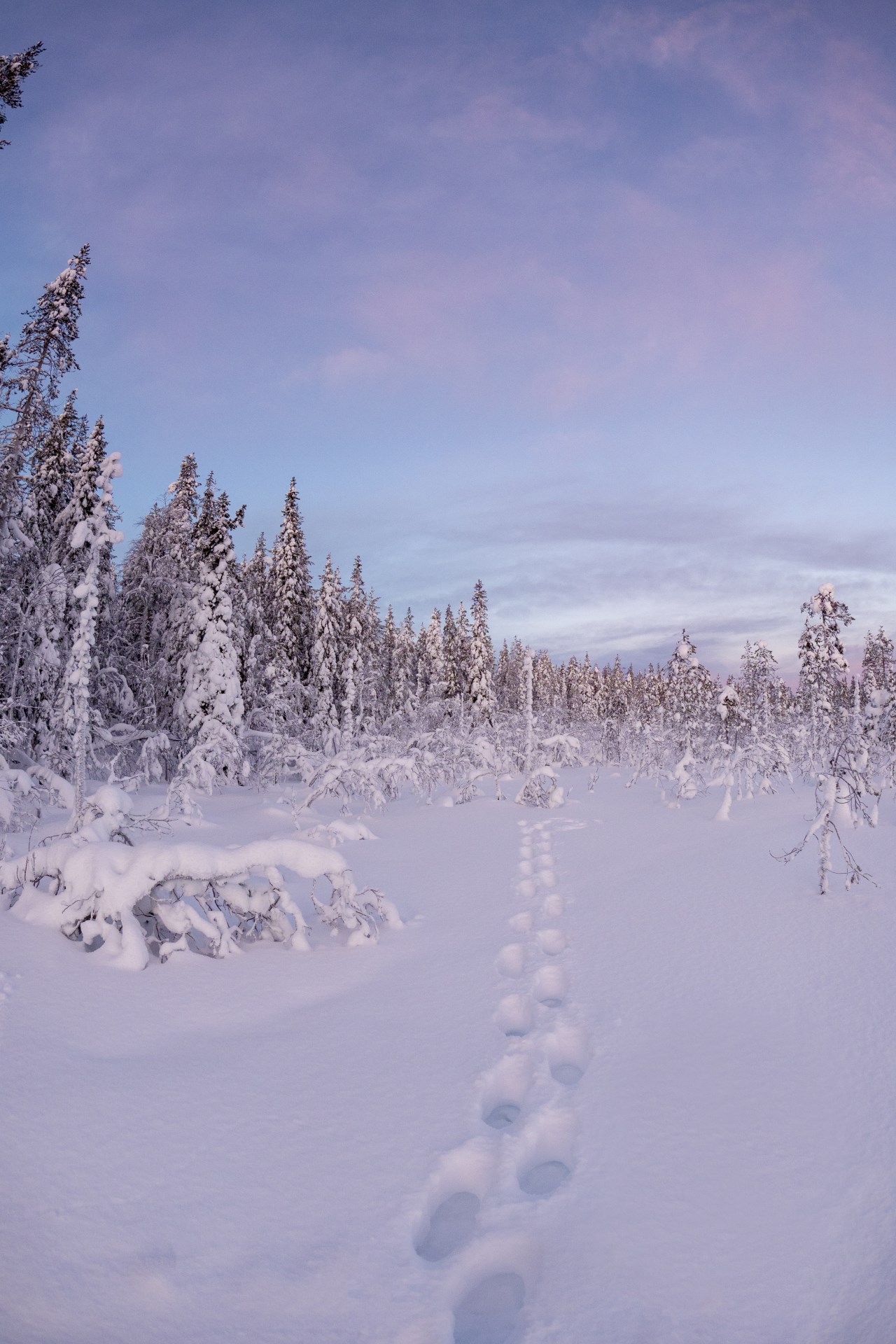 ---
#05 Glimpses of Green, Levi, Finland
Olympus OM-D E-M1 MKII + 7-14mm f2.8 PRO lens | ISO 400 | 30 sec exp | f2.8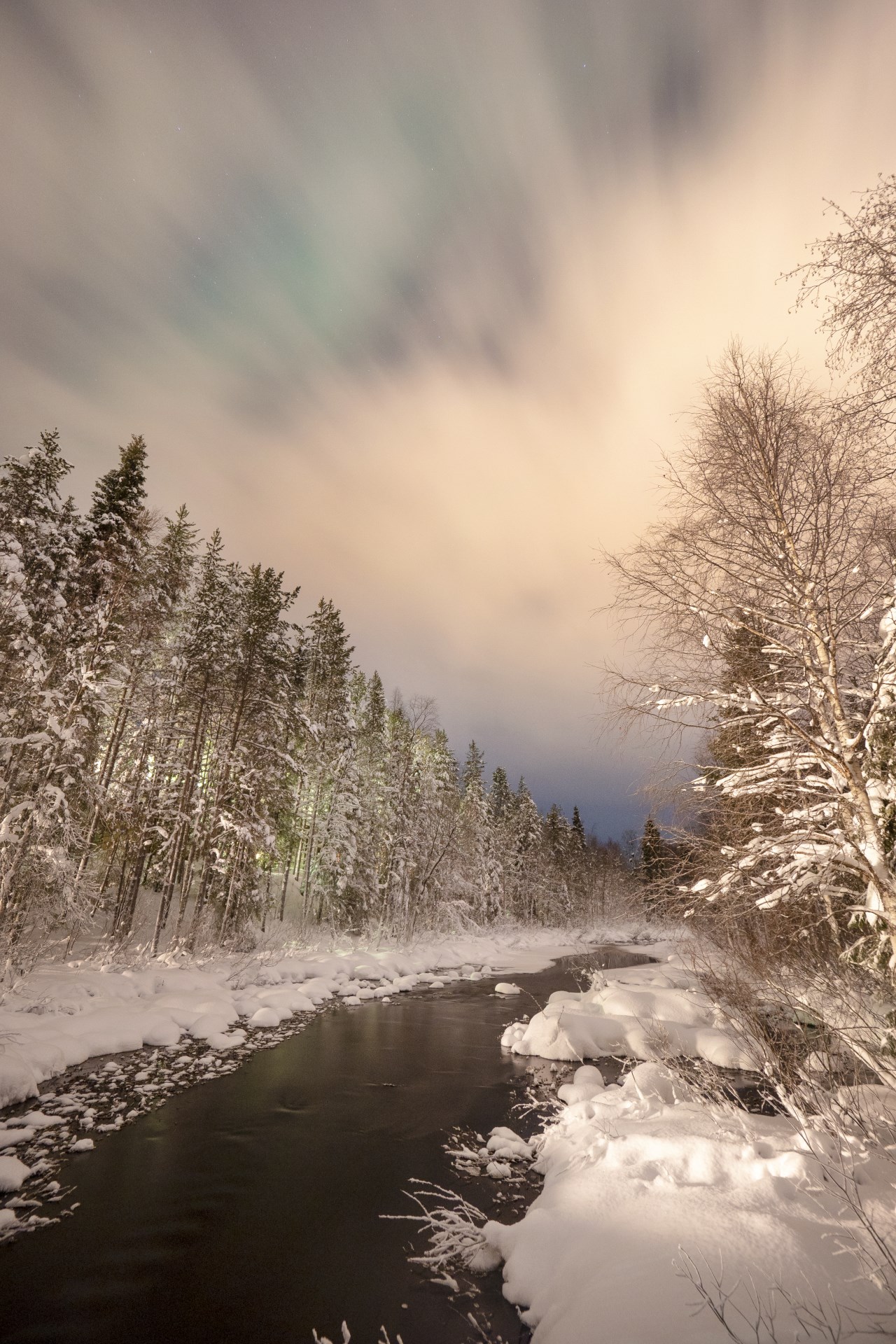 ---
#06 Frosty Forests
Olympus OM-D E-M1X + 8mm Fisheye f1.8 lens | ISO 400 | 1/1600 sec | f1.8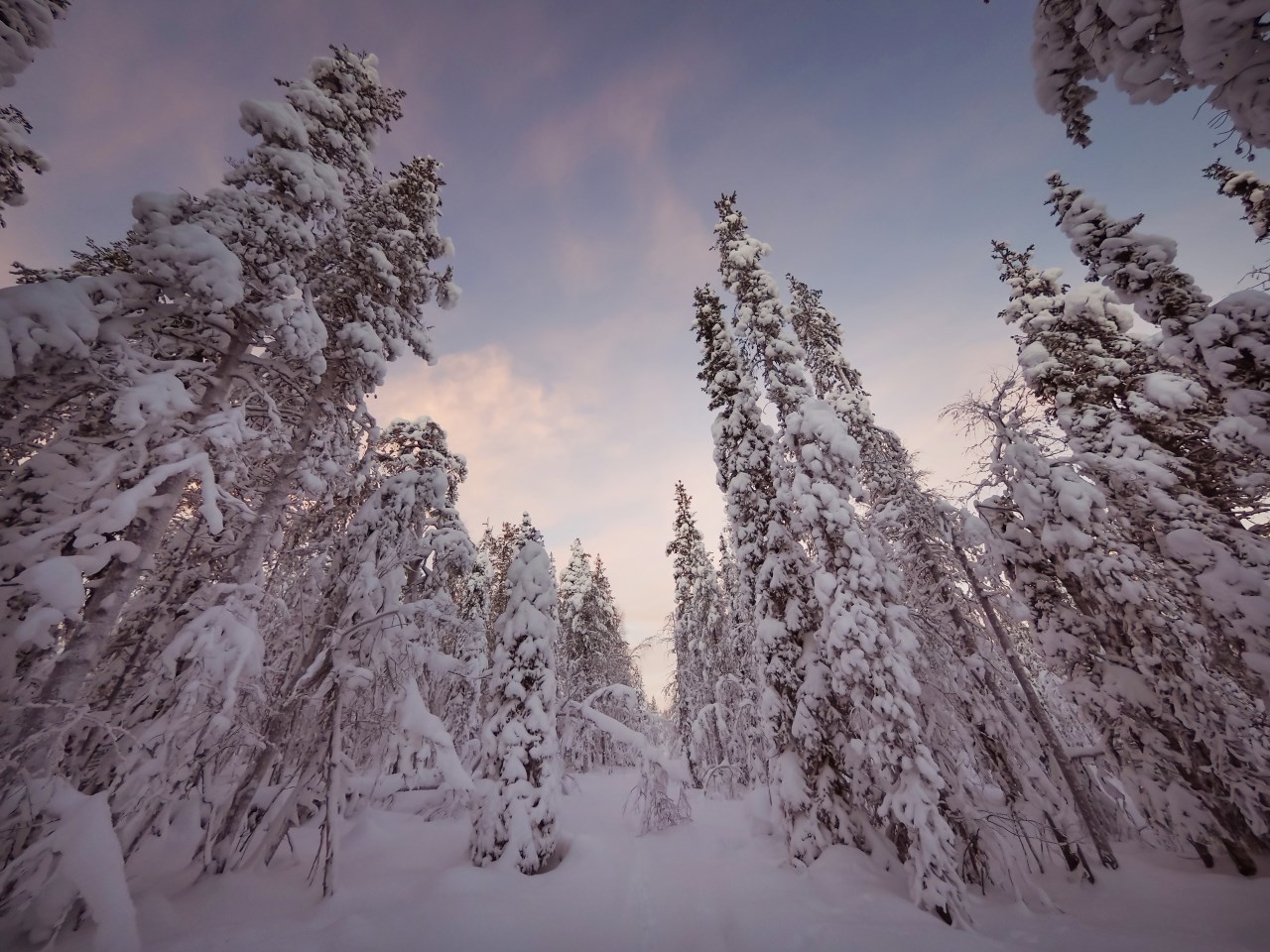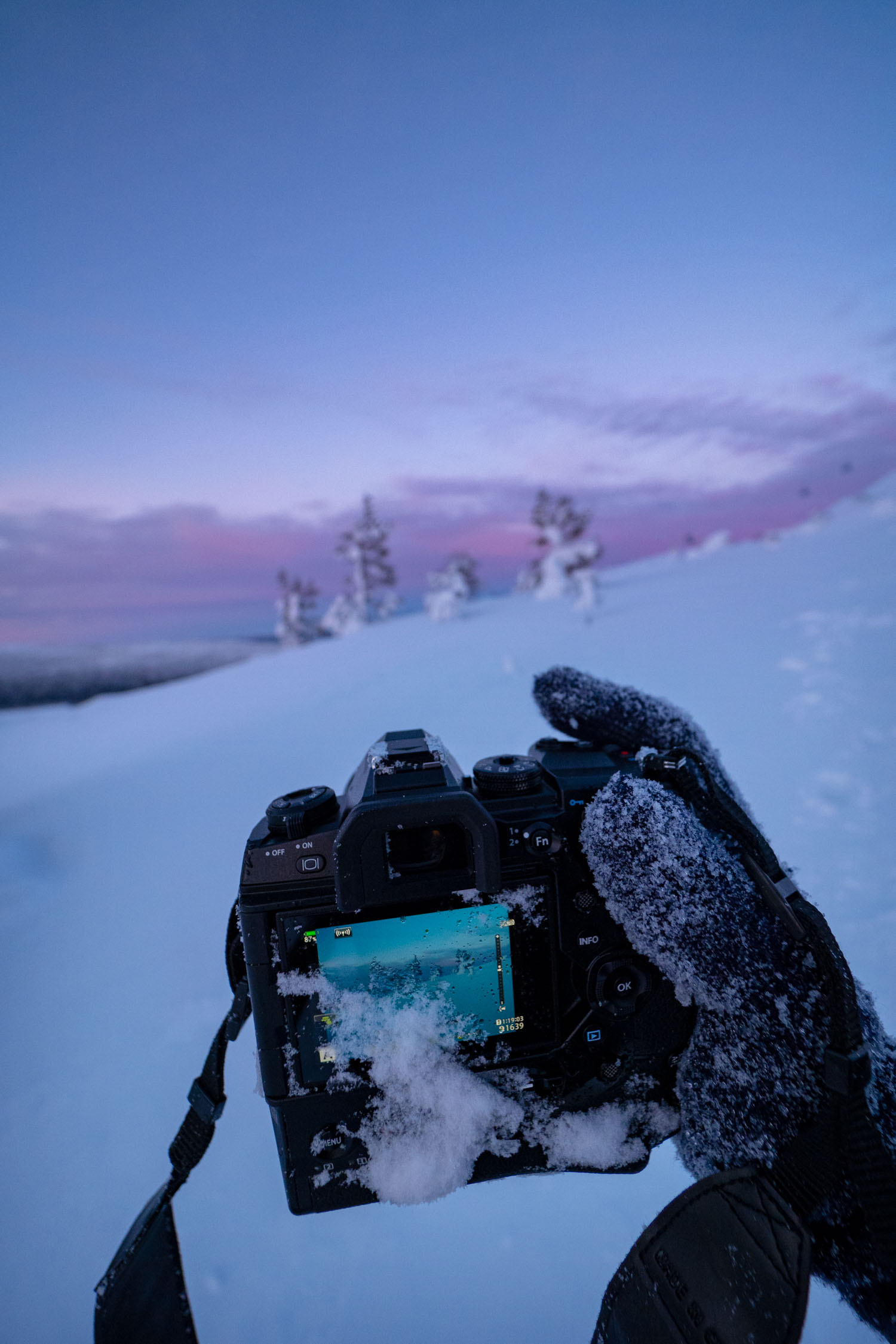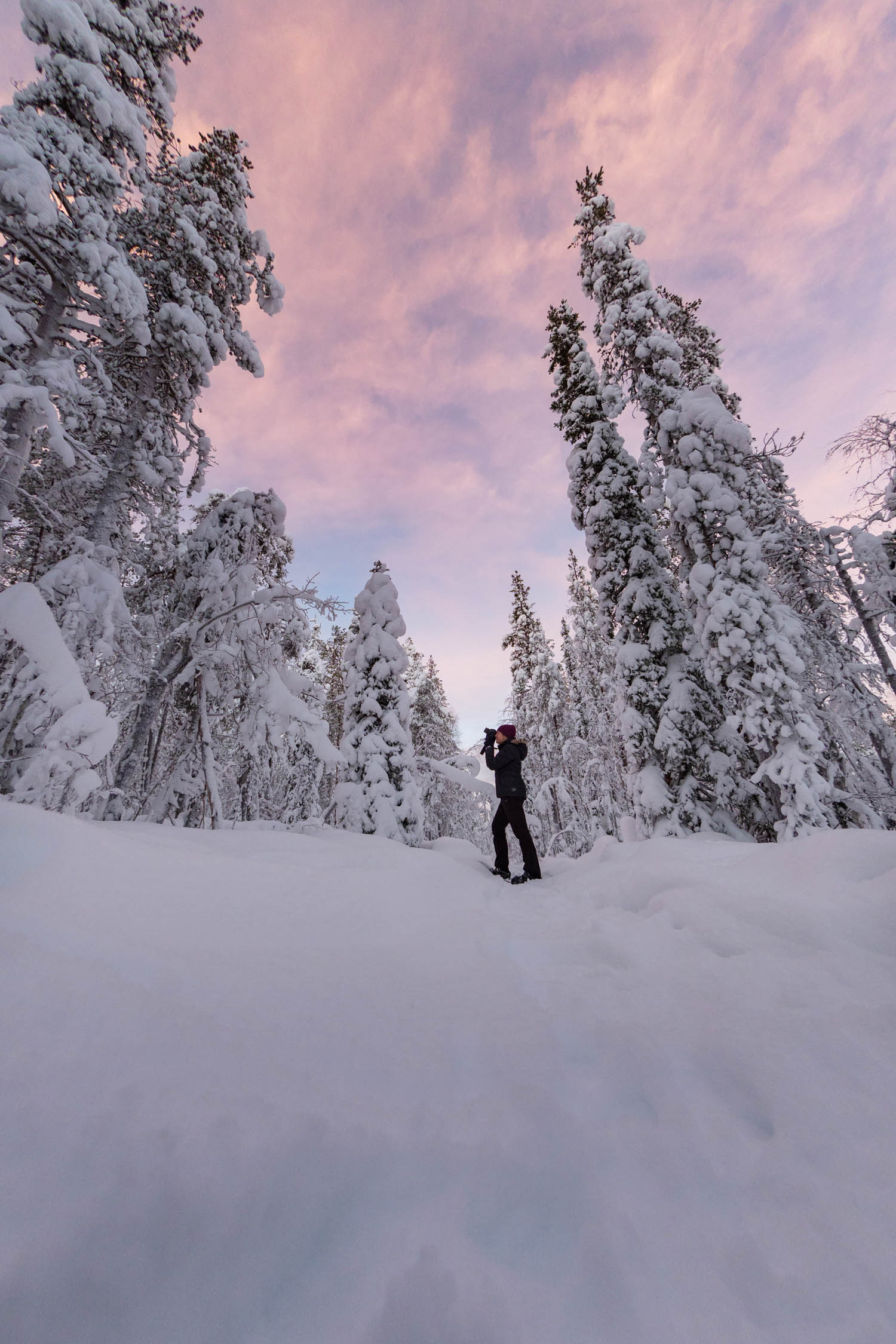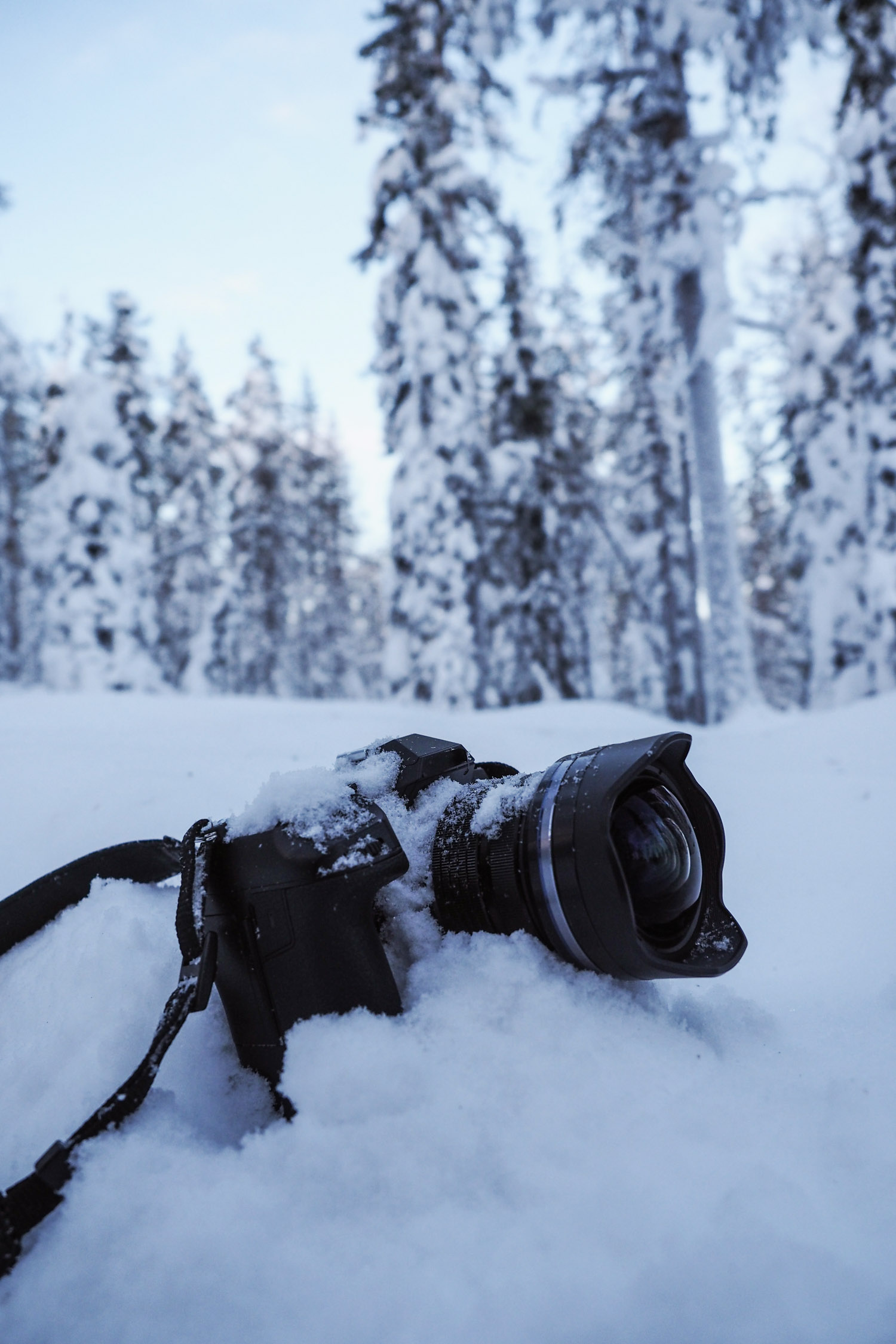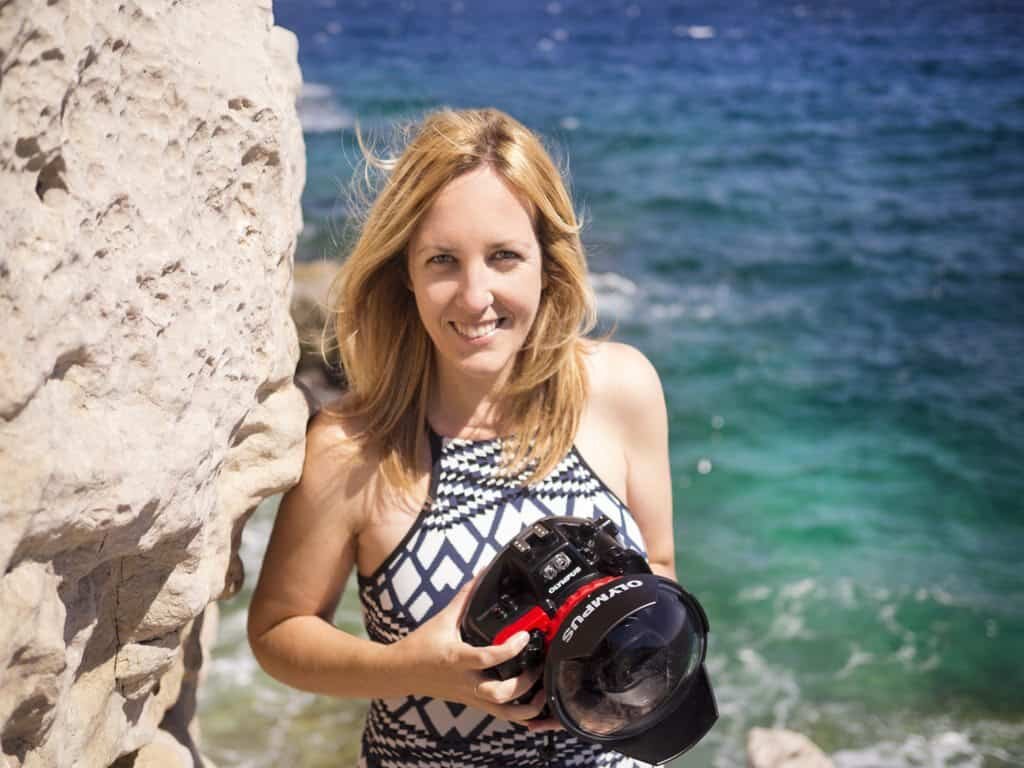 Hello! I'm the founder and photographer behind The Wandering Lens.
With 17+yrs experience as a professional travel and landscape photographer, all advice found on this site is from my personal experience on the road. I hope it's useful for your own travels and would love to hear in the comments about your trips and experiences around the world.