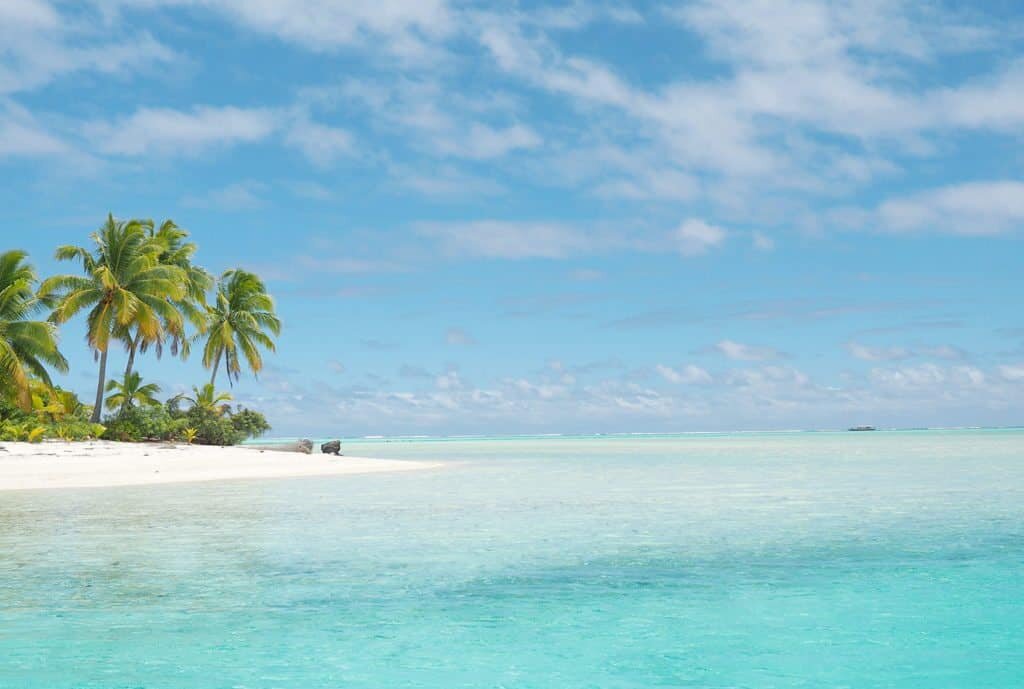 Photographing the Cook Islands of Rarotonga + Aitutaki
The Cook Islands are a bright, visual playground of tropical tones. From the sea to the sky, you're spoilt for ever changing landscapes to photograph and if you're a beach person, this is one place to add to your list!
Having visited this corner of paradise three times before, I had a few spots in mind that I wanted to revisit and capture some new creative landscape images
Island landscapes are a subject I've grown very familiar as my photography career has developed. Having lived on Hayman Island in Australia's Whitsundays for six years, palm trees and clear water became kind of routine…if that's even possible!? Always beautiful, but it was necessary to think outside the box to make the palm trees look different every time I photographed them. The same happens when I revisit a destination, I love to look for new angles, new locations and bring some creativity to capturing them in a new light.
Luckily the Cook Islands have a kind of mystery to them. Especially the island of Rarotonga which is always offering different conditions no matter how many times I visit.
With a lush interior rising in the centre of the island, it's similar to Tahiti with rugged peaks leading down to coral reef filled lagoons. The funny thing about Rarotonga is that every single time I've visited…it's rained. And rained a lot. But, that's where the mystery comes into it and I think it helps to add something special for photographers.
The interior beauty seems to lure clouds in from the Pacific Ocean, in turn creating a landscape that's moody, colourful, misty and wild all at the same time.
The blues and greens vary in vibrance dependant on cloud cover. Sometimes they're popping out of the frame from all corners, other times they're a little more subtle, instead appearing in the vegetation and Paw Paw fields scattered all around the island.
Sunrise and sunset is a great opportunity to see what magic comes your way. With the sun setting over the ocean, there's so much potential to capture stunning coastal landscapes featuring crashing waves, calm lagoons and beaches dripping with palm trees.
Another island that just so happens to be my favourite island of all, is Aitutaki. Here colours take on another level. From the sky to the sea, I've never seen as many shades of blue before.
There's something so special about Aitutaki lagoon and from the moment you dive into it's clear, teal water, you'll feel it. Giant trevally swim happily around you almost like puppy dogs of the sea. Nesting sea birds take flight, circling sandy atolls making great subjects for composing lanscapes.
Shooting Landscapes with the Olympus OM-D E-M10 Mark III
For this trip to Aitutaki I took my Olympus OM-D E-M1 Mark II for underwater shots and carried the new OM-D E-M10 Mark III above the water for landscapes.
Having never used this camera in the tropics before, I was hoping it captured the colours of the Cook Islands as vibrantly as I remembered them. With a 5-axis stabilisation system just like the E-M1 Mark II, it turns out this little camera is quite the handy side kick.
Take a peek below as some images captured in the Cook Islands, with all the settings and gear info noted in the captions…
---
To find out more about the cameras I was using, either visit my 'What's in my Bag' page, or check out the Olympus Australia 'Never Stop the Journey' page for information on the OM-D E-M10 Mark III.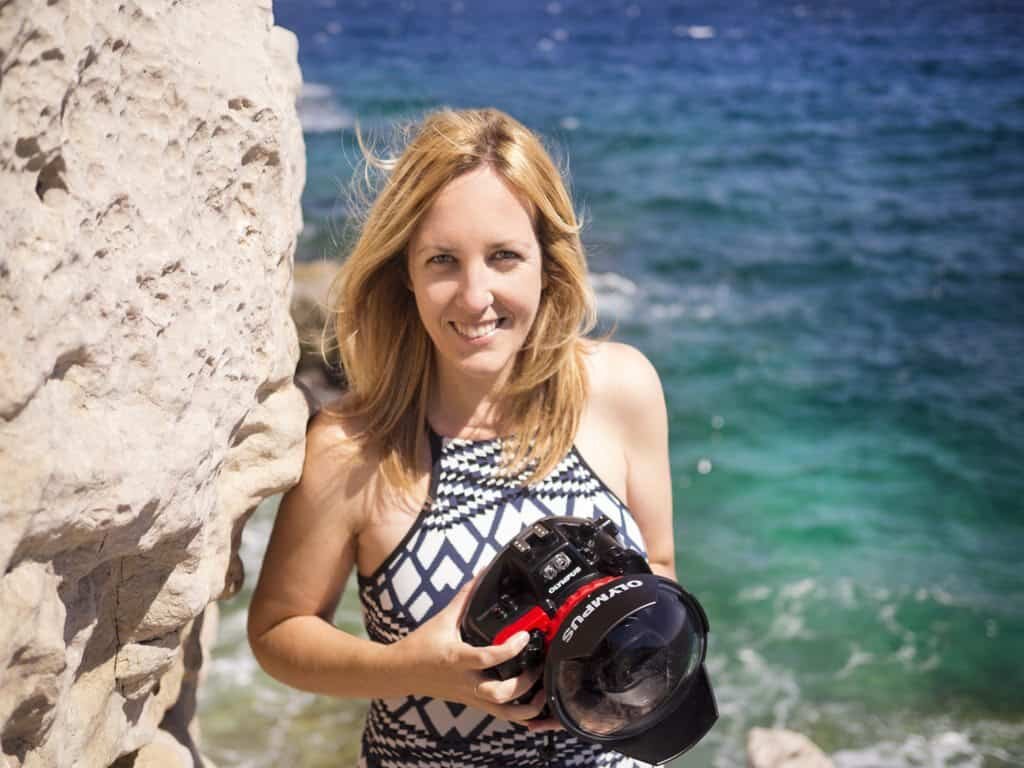 Hello! I'm the founder and photographer behind The Wandering Lens.
With 17+yrs experience as a professional travel and landscape photographer, all advice found on this site is from my personal experience on the road. I hope it's useful for your own travels and would love to hear in the comments about your trips and experiences around the world.