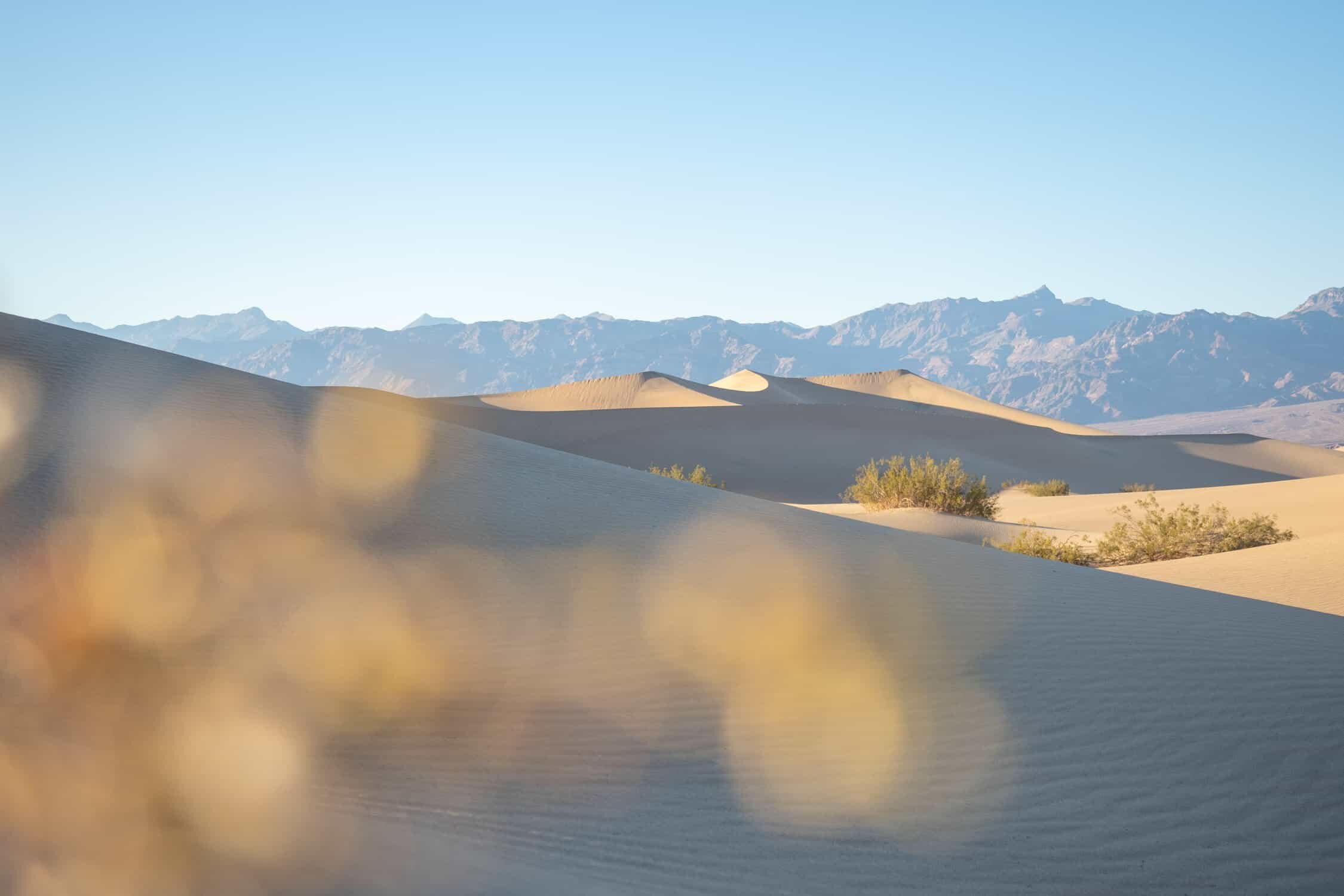 Hot, steamy, swelteringly muggy and well, pretty uncomfortable. The heat of Death Valley National Park in California's west needs to be experienced to be believed.
As the hottest place on earth, Death Valley is like stepping onto another planet, with landscapes and rugged formations that lure photographers from around the world.
In the northern section of the park you'll find the Mesquite Flat Sand Dunes, a seemingly endless sand pit with ridge upon ridge leading into the distant hills. On the day of my visit temperatures were resting around 43 degrees, not exactly the type of conditions that make a sane person say "I know, I'll go for a hike in the desert!".
Waiting until the late afternoon, I loaded my camera bag with 2L of water, snacks (always) and of course my gear including the following:
Olympus E-M1X (read my review here)
If I was going to hike into the dunes I wanted to be prepared with everything needed to avoid walking back to the car for anything I may have forgotten.
Sitting in the car I waited about 30mins while watching others arrive and venture into the dunes, disappearing within a few minutes into every direction. A place like this begs to be photographed in solitude so I wanted to walk where others weren't going to be in an effort to find footprint free dunes to work with.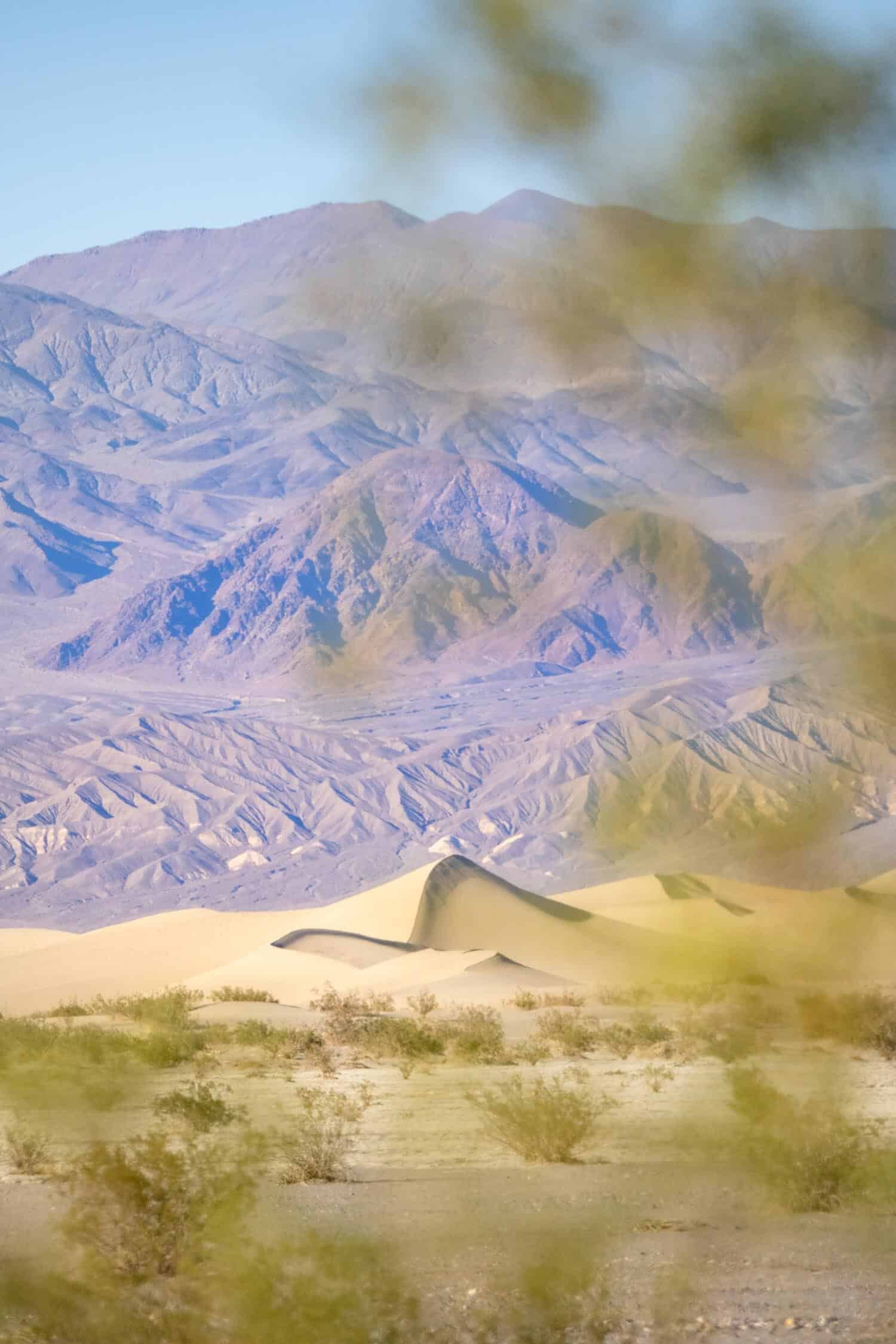 Stakeout complete, I took a quick peek at the ranger post that detailed what to be aware of when entering the dunes. Of course it's essential to be mindful of the risks when weather conditions are so extreme but my eyes were quickly drawn to one thing. The mention of SPIDER NAME and rattlesnakes. For some reason I always think once I leave Australia that spiders won't get any bigger or scarier but the image of this one gave me immediate shivers. The fun fact that it hides beneath the sand during daylight hours also stuck with me as I made my first steps towards the dunes, watching for any furry legs that might be scurrying nearby as I disturbed its daily nap.
Spoiler alert, I never saw one.
So back to the photos, I knew it'd be wise not to venture too far as I could feel beads of sweat rolling down my face within about 90 seconds of starting out. I know, you're picturing a red faced mess right now aren't you!? Truth. Keeping my eyes peeled for dunes that rolled beautifully together I could see a few people to my left and right so continued to wander up and down dunes heading due north. Composition is crucial when photographing a landscape like this, while you can take a great shot simply because the scene is doing 90% of the work by looking fabulous, it's the 10% that separates your image from any other taken at the same spot.
In the distance I could see some sandy ridges starting to line up nicely and climbed a little higher to see if they'd photograph better with a different angle. Setting down my bag, being careful not to awake any creatures lurking under the sand, I took a few moments to re hydrate and scout potential shots. They were everywhere. A higher vantage point meant I could now see shadowed areas forming in valleys as the sun slowly made it's way closer to the horizon behind me.
Taking out the 40-150mm I zoomed to use closer dunes as foreground elements while focusing on the distant features of what appeared to be the highest dune in the park. Despite the heat and heavy breathing (does anyone climb sand dunes easily!?) I was in that snap happy zone where the amount of images to take seemed endless and it was simply a matter of waiting as the light changed, warming tones and creating contrast across the landscape.
As the rays dimmed I tried using the sparkles shimmering in the sand in my shots, attempted throwing sand in the air to create some kind of movement (it didn't work great) and switched lenses to try and vary my focal lengths, including the vast scene and finer details.
Below are a series of images taken on this evening adventure in early June…
Click here to read the 'Photographer's Guide to Death Valley National Park'.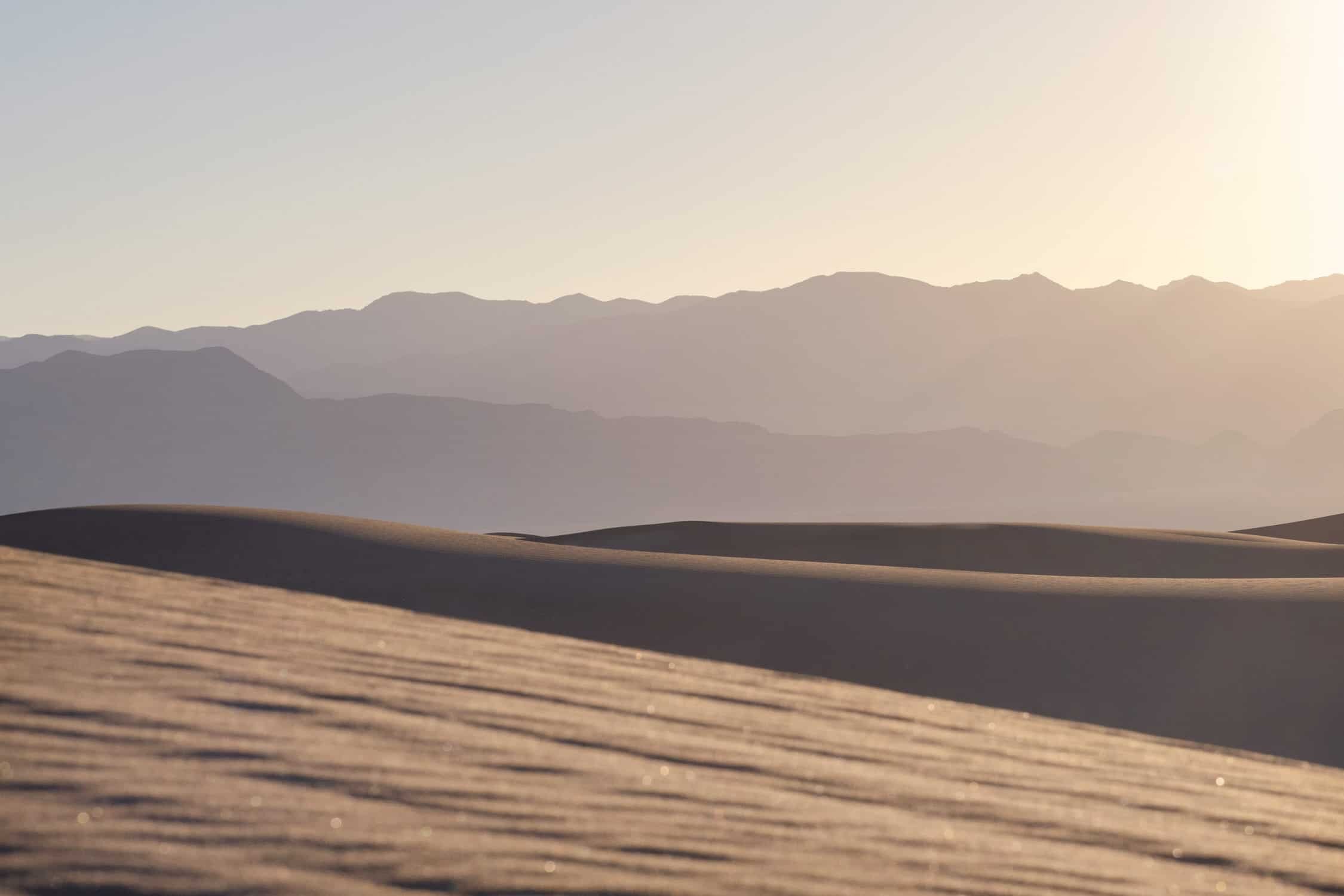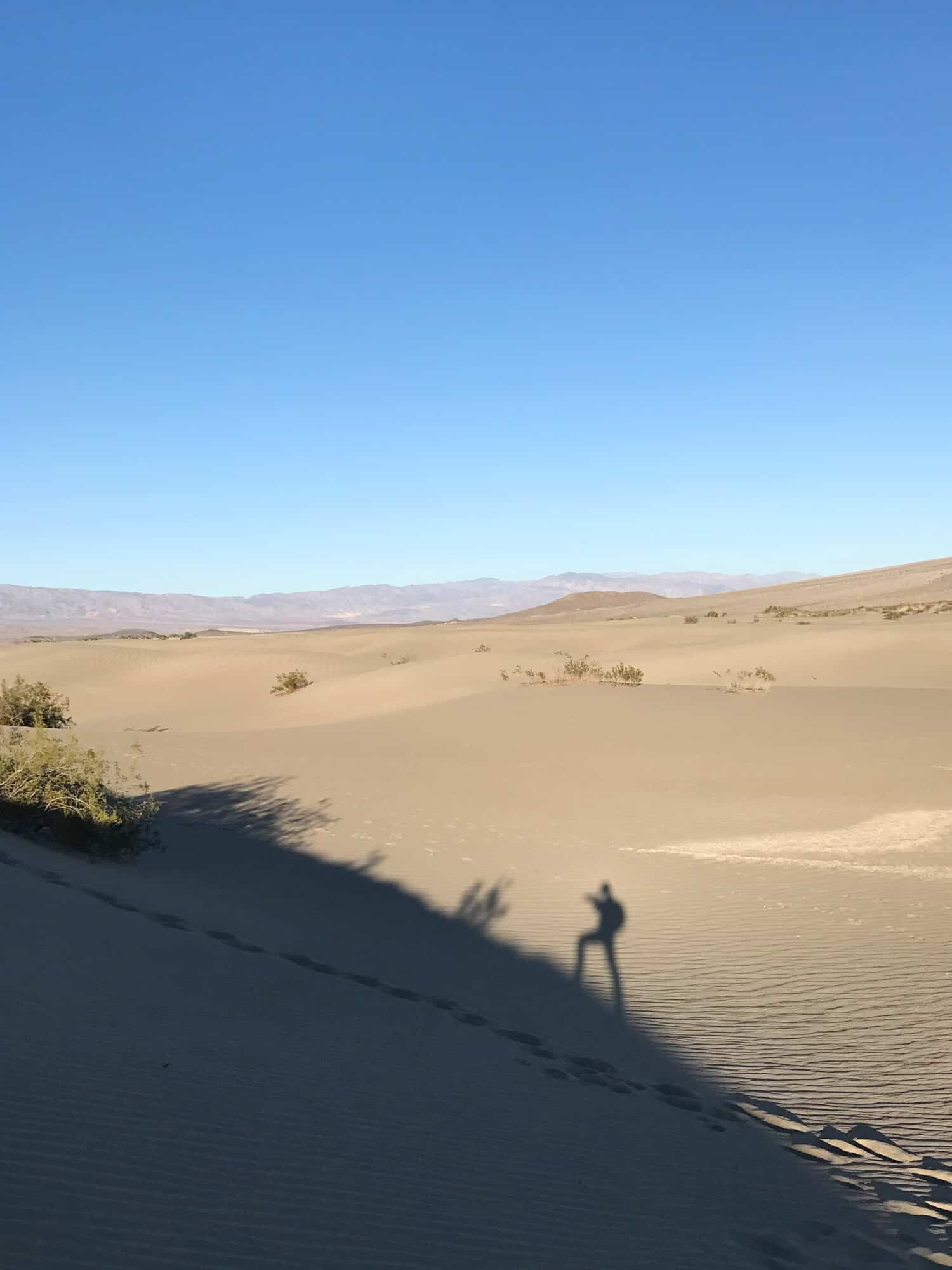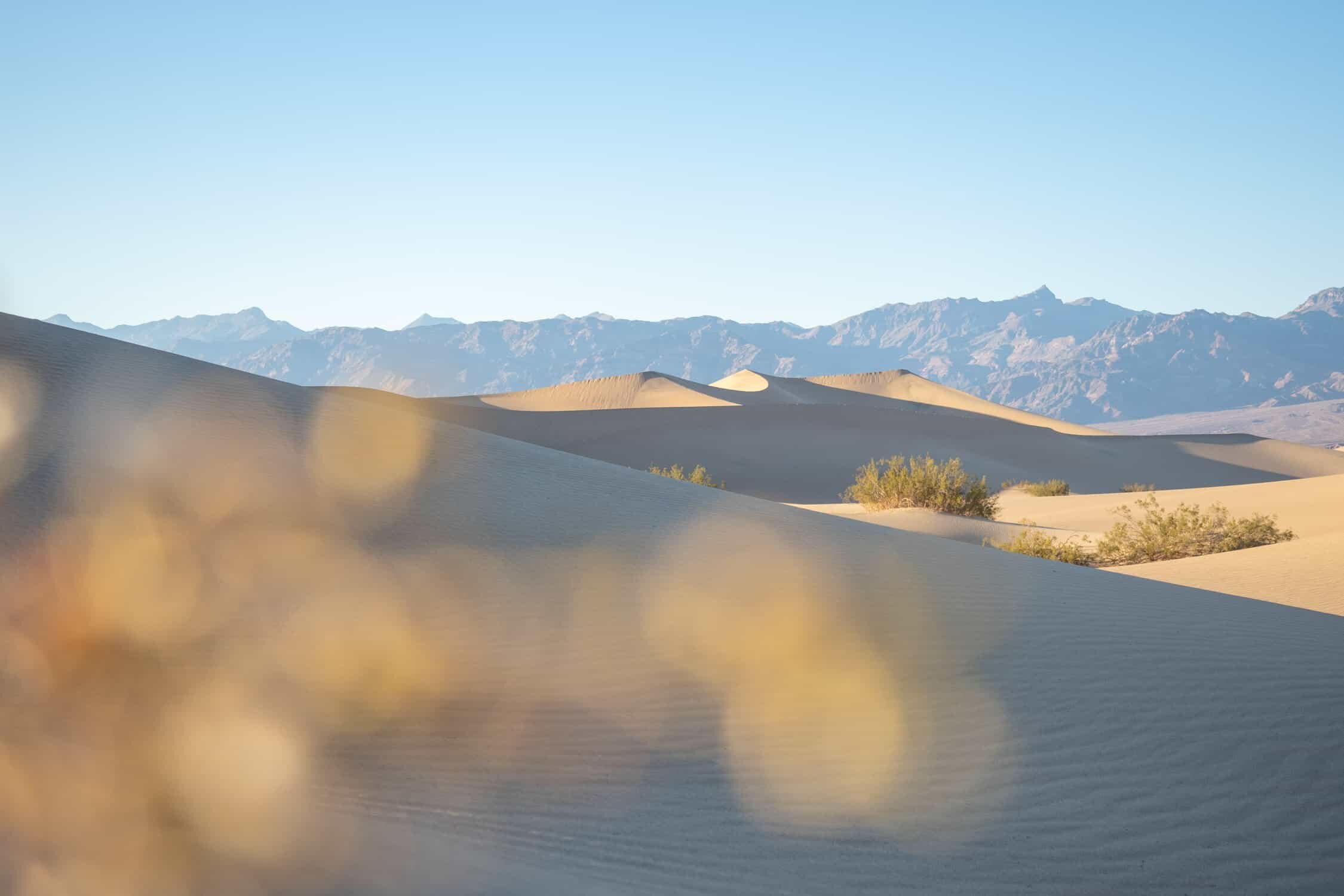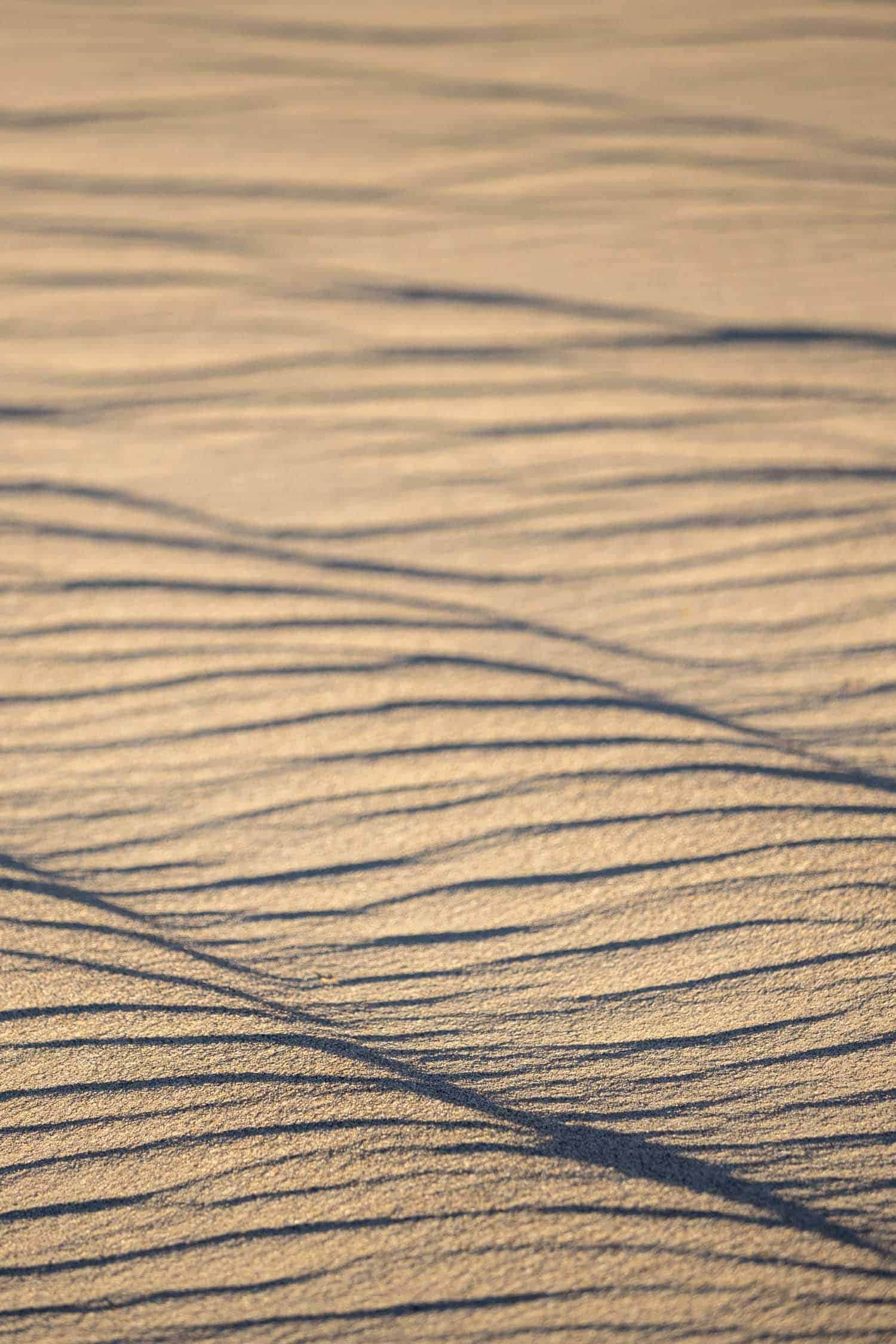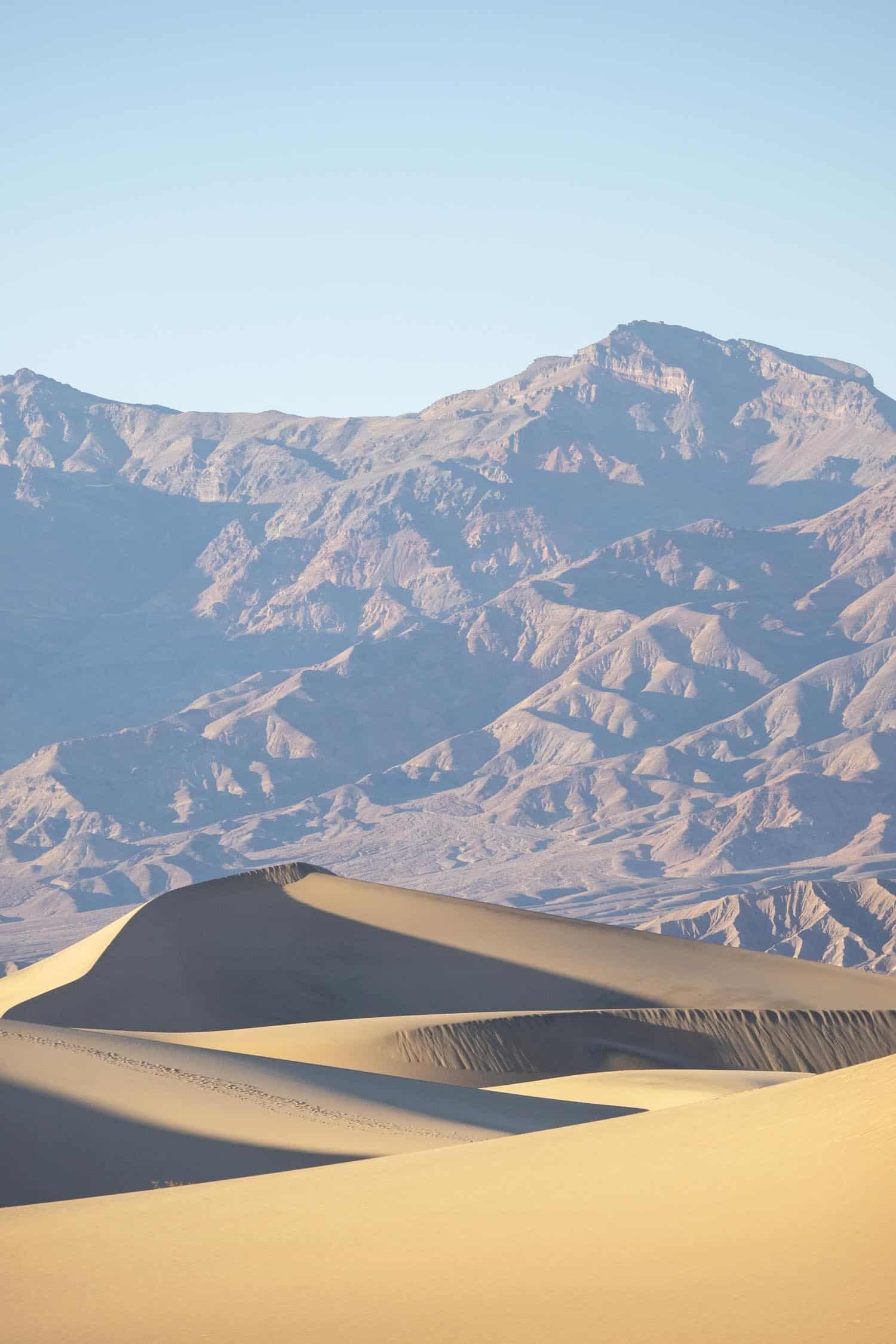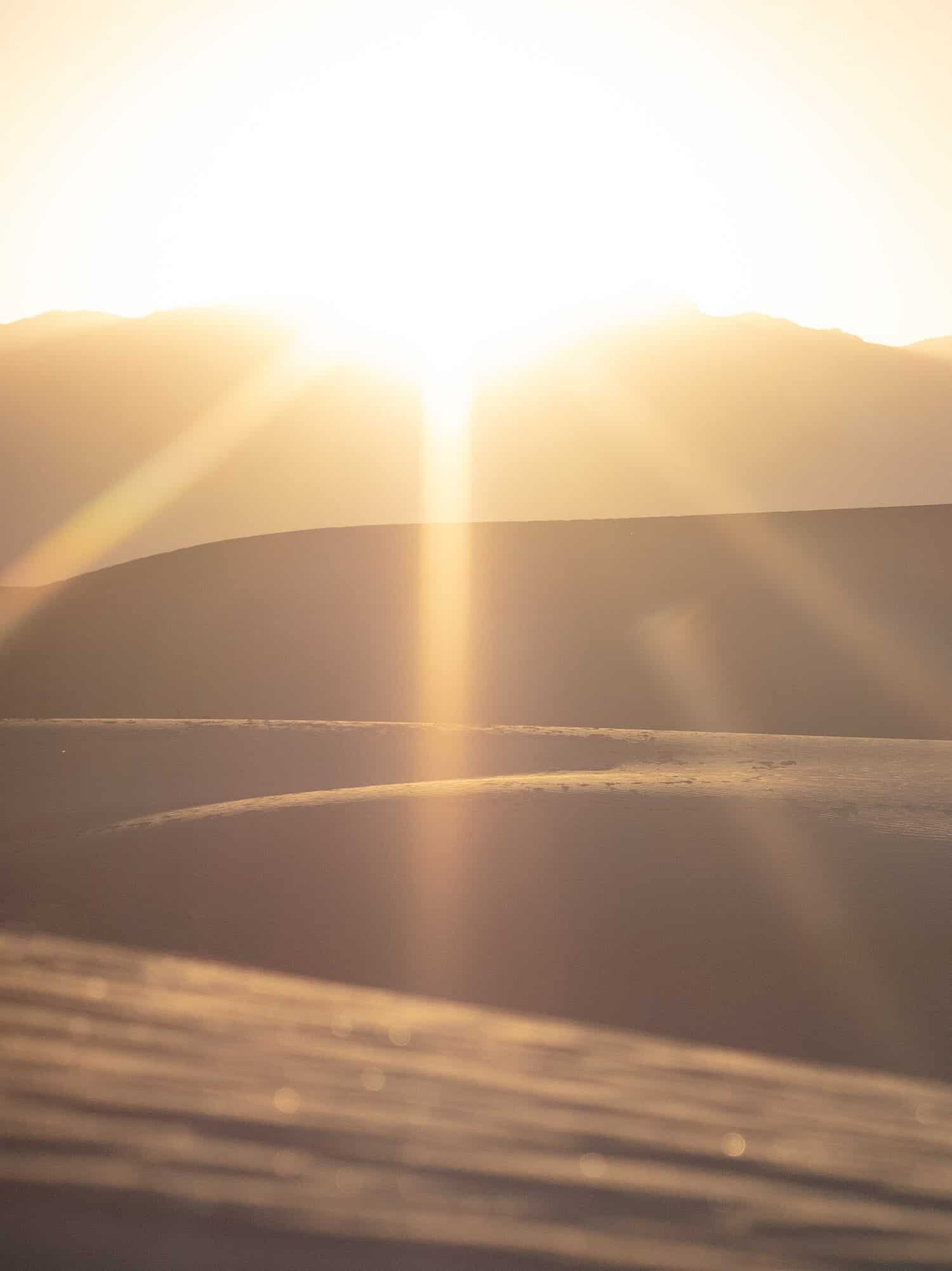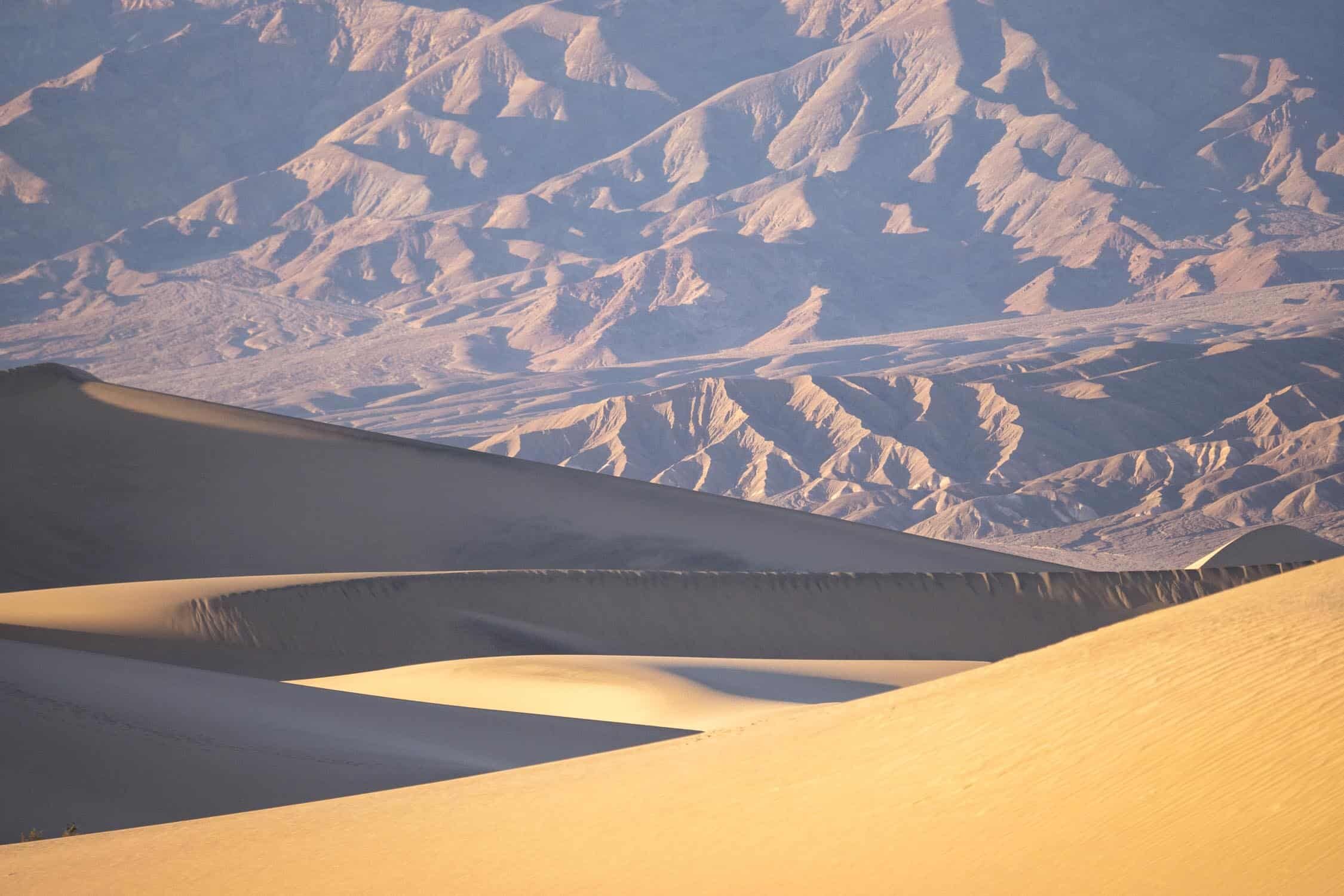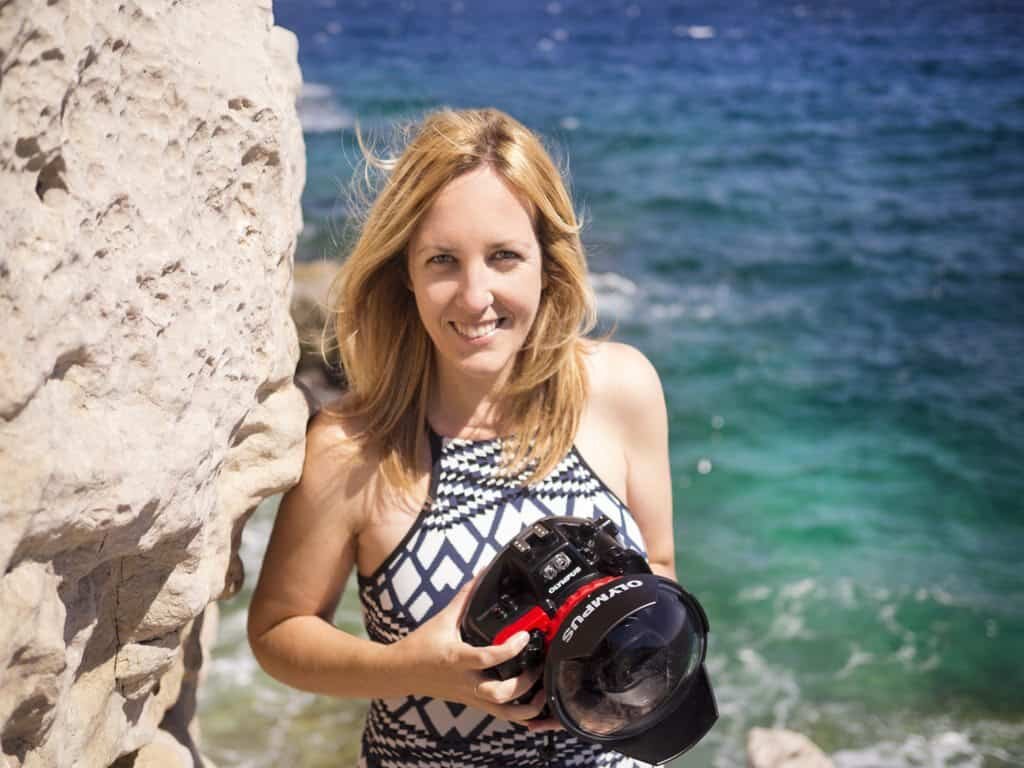 Hello! I'm the founder and photographer behind The Wandering Lens.
With 17+yrs experience as a professional travel and landscape photographer, all advice found on this site is from my personal experience on the road. I hope it's useful for your own travels and would love to hear in the comments about your trips and experiences around the world.