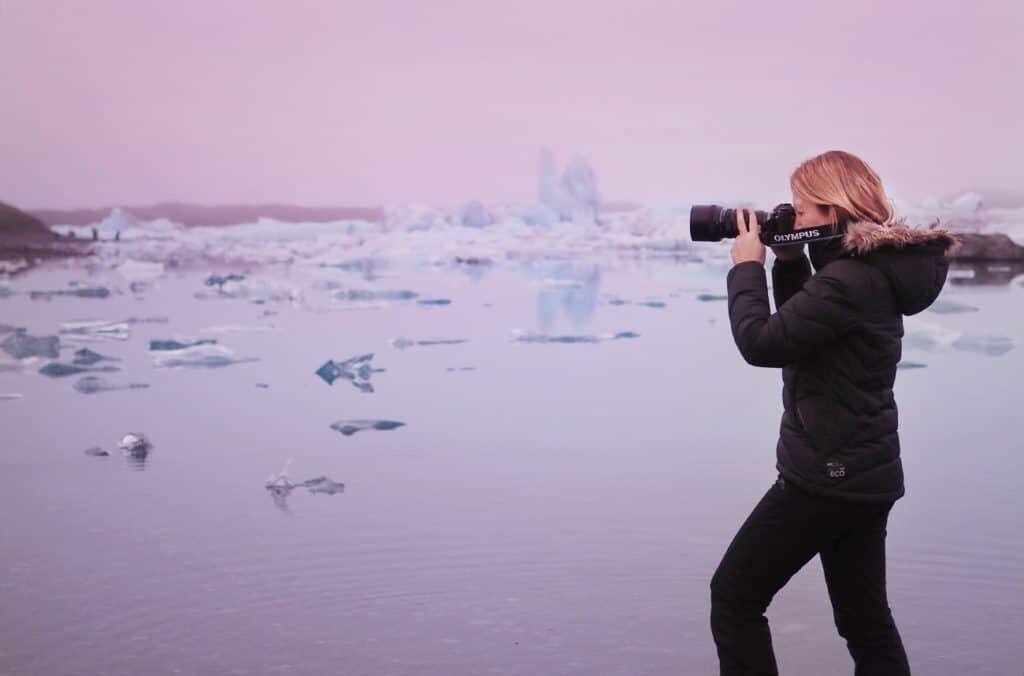 My Path to Becoming a Travel Photographer
I had always been obsessed with travel but ten years ago something happened that changed my life forever. *This was written in 2017, making those ten years ago 2007.
I don't normally write personal posts on The Wandering Lens but I wanted to share a little insight into my journey to becoming a travel photojournalist. Today so many people get caught up in the world of social media, attempting to be the next big thing or go viral and I wanted to take a step back to share how my career path developed, mainly to show that not every path is the same and that it's important to forge your own. It can be a little wobbly, take some detours or end up being all about luck and timing but having an end goal or dream usually means you're already going somewhere.
I used to record and replay TV shows like Getaway or The Great Outdoors on my VCR wanting to be the presenter who seemed to be having the time of their life somewhere exotic. Of course at the time I could barely brush my hair let alone look presentable in front of a camera but the dream has always been alive to see the world in any way possible.
In high school my answer to the career counsellors 'what do you want to do?' question was simply, I want to travel. You can imagine the look she gave me.
It's probably important to note here that I had absolutely no intention to be a photographer. None. Photography was even an elective at my school but it never crossed my mind to take that class. I had zero interest in using a camera and didn't even have a mobile phone because they were basically just bricks back then.
I wanted to be a pilot instead. Or a tennis player but that required too much running.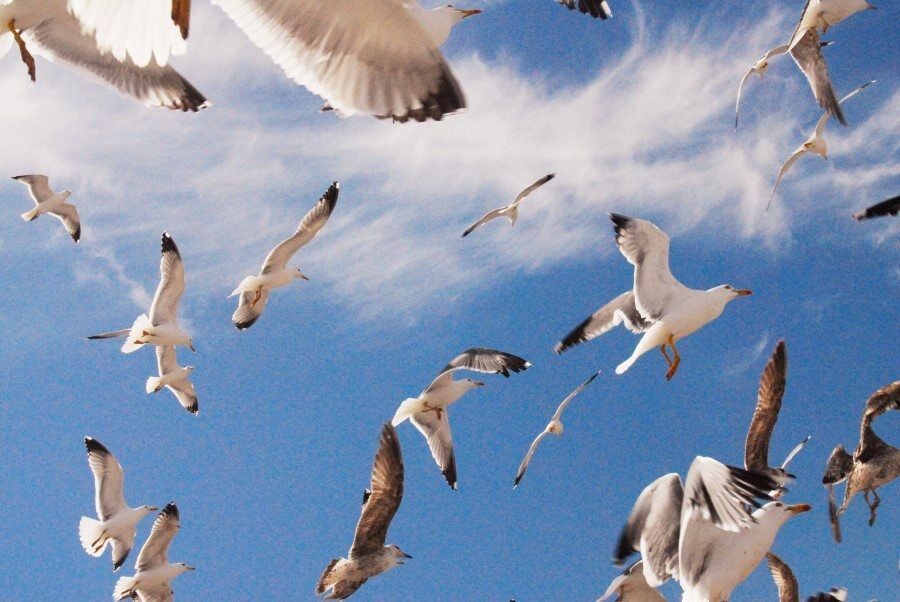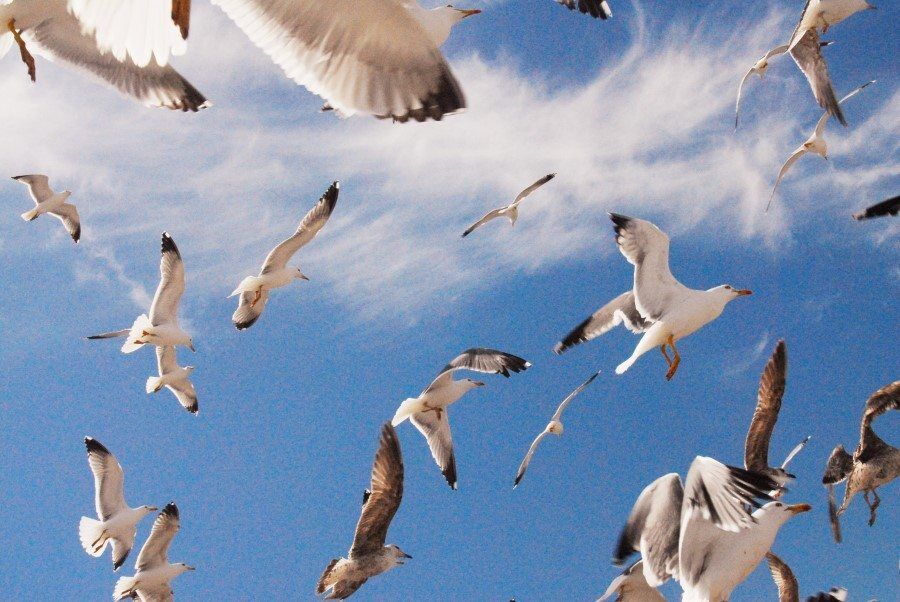 Skip forward to two years after school when I began flying lessons and got air sick all over the cockpit of a little Cessna plane while dipping and weaving above Bribie Island in Australia. I happened to be starting out during the whale migration and my instructor loved dropping altitude to check out the whales as he spotted them…not great for my woozy head that can barely manage the movement of a carousel.
After three lessons and some serious patience on his behalf he calmly suggested that maybe flying wasn't for me…unless I wanted it so badly that I could overcome the air sickness. Also he probably got a little tired of cleaning the plane. Yuck.
Like most people, the thought of vomiting through every lesson for the next few years didn't appeal to me and I quickly realised the only reason I wanted to be a pilot was of course to travel.
Switching my interests to journalism I got back on track with my desire to be like the lady on the travel show and at the age of 20 enrolled in a Bachelor of Communication majoring in Journalism. Studying via distance education I also scored a full-time job as a journalist at my local newspaper and began balancing a full-time degree and full-time study with the idea that one day I'd be writing for guidebooks. Working on the paper for just over a year I managed to zip through my degree using articles I was writing during the day and somehow ended up completing it within 18 months.
Hello freedom!
The next part might seem a little random but for some reason now feels like it was meant to be.
After graduating I took a job photographing dolphins and outdoor activities on an island resort off the coast of Brisbane called Tangalooma. It was a job that I saw advertised online and something about it just drew me in and I immediately applied despite my only experience being that I had taken some photos for my articles at the newspaper.
Here is where my life changed a little at first. I fell in love with photography. Not just the cameras but the ability to work outdoors in the sunshine, photograph coastal landscapes and capture smiling faces as people fed dolphins, wild dolphins by the way! Being in the elements as waves (and dolphins) crashed into me with the challenge of capturing the shot became so addictive.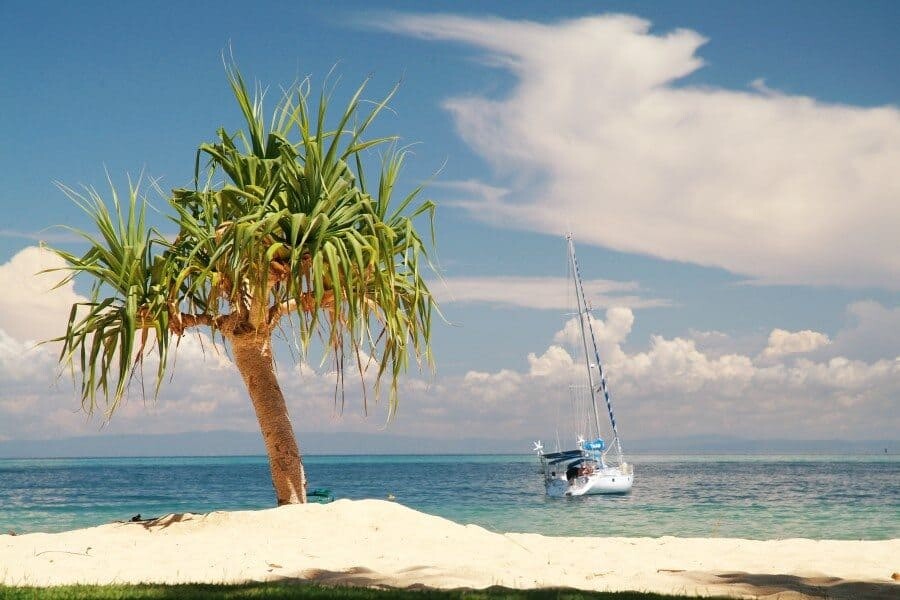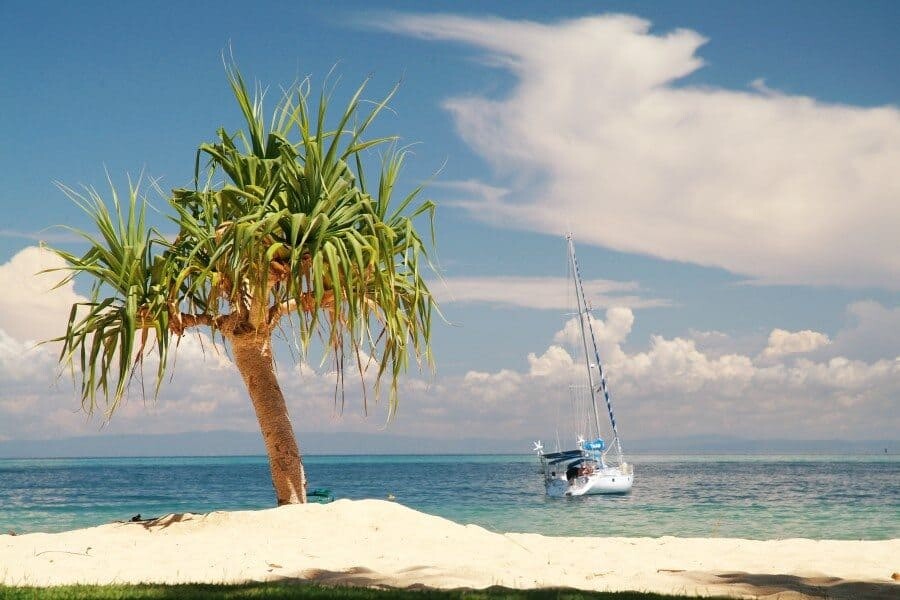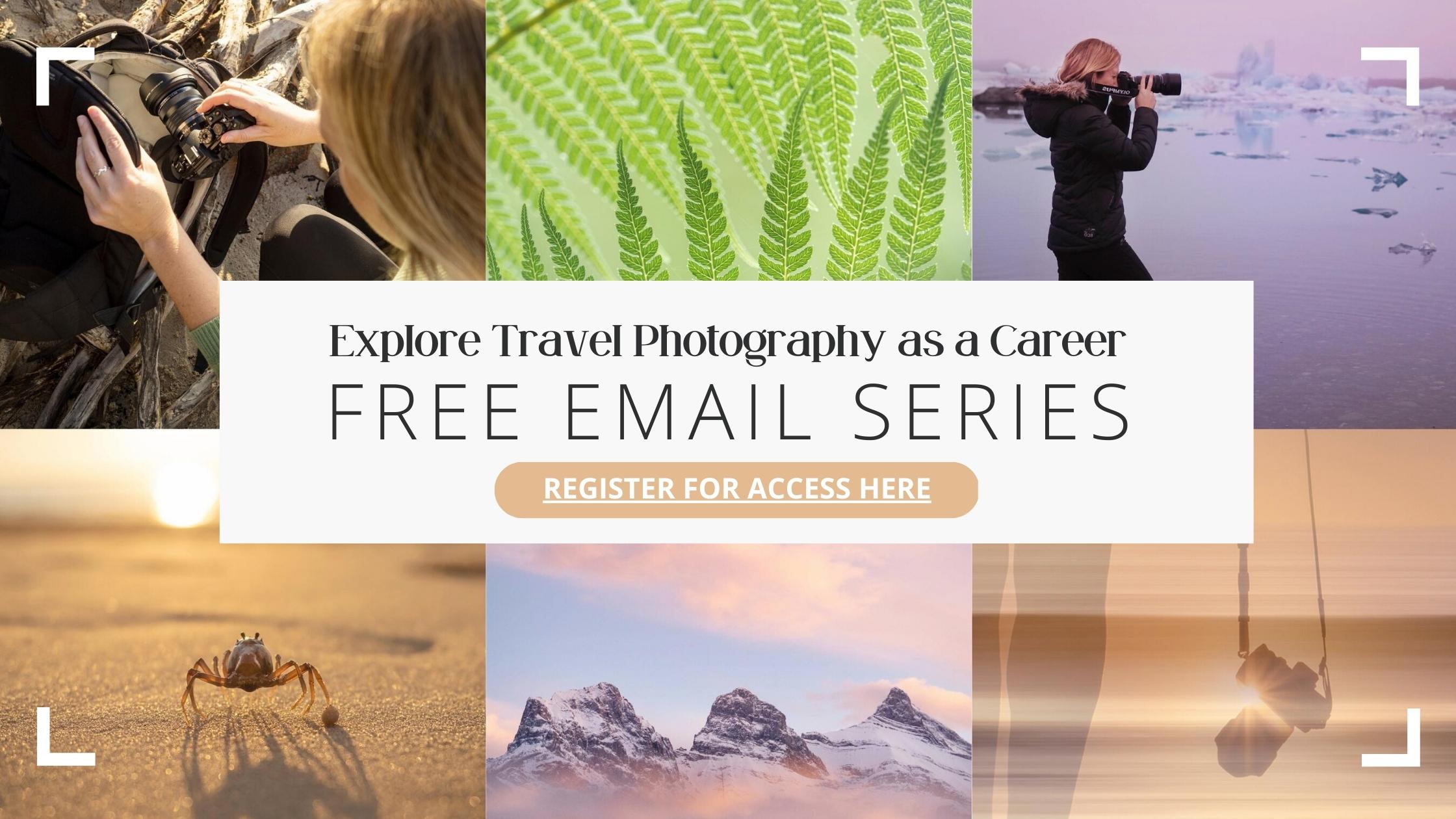 During my time on the island I was still of course obsessed with travelling and writing so on an apparent whim I entered a writing competition with the guidebook giant Lonely Planet. The winner would score a trip to Morocco and a foot in the door to work with the company I had once listed as my dream job before starting my journalism degree.
Skip again to about four months later and I put a $2 coin into a little internet kiosk (this was before WIFI) for 20 minutes of connection to check my emails which at that stage I did only once a week. Oh to go back to a time when connectivity didn't exist right!?
Opening my inbox I saw an email with the subject line reading "Lonely Planet Bluelist Competition: Winner". Completely forgetting I had even entered, I opened it and quickly read about a trip to Morocco, they'd pay for my flights and I'd be travelling with two Lonely Planet authors who would teach me the ropes of how to write and research for guidebooks.
Actually the exact first paragraph is below…
"Congratulations – you are a winner of the Lonely Planet Bluelist Competition.
No – I'm not joking. We loved your list, and want to send you to Morocco with a couple of Lonely Planet authors."
Yeah, right. Sure.
I still remember being so shocked at the email that I sat there a little silent and just stared at the screen. Did I even enter this and if so, are they actually serious!? My friend was sitting beside me on the other kiosk and I asked her to come over and read it too. She of course lost her mind and put another $2 in the kiosk so we could stare a little longer.
Not wanting to be uncool or seem too eager, I didn't respond that day.
Instead letting the thought of being whisked off to a country that wasn't even on my radar completely consume me for the next two days. I found the entry I had written so I knew at least I did actually enter and then just read the email and arrangements over and over again.
It was real. I had won and there was no doubt in my mind that I was going to Morocco to pursue travel writing.
Little tip – enter competitions and take chances, even if you forget you took them in the first place, they're totally worth it!
Staring out the plane window as I flew into Marrakech way back in 2007, the red city revealed itself. A maze of ochre coloured buildings, hazy desert plains and snow covered peaks of the Atlas Mountains appeared in the distance; a total contrast to the warm landscape below.
A big part of me knew that trip was going to change my life before I even stepped off the plane.
For seven days I was immersed in the culture of Morocco and treated to an intensive real world insight into the life of a travel writer. There were four winners from around the world and we explored the enchanting medina of Marrakech, the captivating seagull mecca of Essaouira and the mountain villages and Kasbah's of the High Atlas Mountains near Imlil. They were our classroom for the week and I could not be more grateful for the incredible experiences I had. Learning about writing reviews, researching destinations, planning, writing, editing, formatting and so much more, it probably sounds tedious to some people but for me this was a dream. A huge thank you to the amazing Alex Leviton and Paul Clammer for their guidance that week, I know I've thanked you since but yeah…let's do it again!?
Upon completion of the trip we were lucky enough to be invited to pitch article ideas to the editors of Lonely Planet. As a freelance writer this is such an important element of maintaining clients, I can't stress enough how crucial it is to learn how to pitch properly!
Pitching articles about the people who work in the medina, the magic of the Djeema el Fna food stalls and a very generic story on sidewalks with supporting images, Lonely Planet came back to me with a surprising suggestion.
Let's do a photo feature.
Photography had of course started to interest me after working with the dolphins and before the trip I did purchase my first ever DSLR but I still never thought photos would ever be my thing over writing.
But the response to that pitch changed my life. The idea of one editor completely made me reassess what I wanted to do and was all I needed to make photography my focus.
I'd love to link to the first photo feature I had published with Lonely Planet but as it was 16 years ago, they've of course updated their content, thank goodness.
Also just to finish the story off for now, after Morocco I decided to ditch my return flight to Australia and stayed in Europe to continue working as a freelance wannabe photographer. I moved to Dublin which was the only city I could apply for a working holiday visa in and because I liked the idea of listening to Irish accents.
If you're looking to start out in travel writing or travel photography I just wanted to share my story to encourage you to go for it. Ten years ago I didn't know how to edit properly, I couldn't tell you barely anything about camera settings and snapped away happily on automatic, hoping for the best. Now travel photography is my business, my passion and my lifestyle. It's a crazy job but also requires so many hours behind the computer each week to make it work. This isn't one of those I quit my job and now live happily ever after articles, it's seriously hard work and while luck, commitment and creativity play a big part, nothing is more important than dedication.
It's about the chances you take, the emails you send pestering people to look at your work and the countless hours you put towards following your dream. The story above is just a skimmed version of the lead up to 2007, I didn't want to bore anyone! Since that year though it's been one non-stop adventure of ups and downs, highs and lows, I could almost write a book after the adventures I've had and one day might actually make time to do so, even if it's just for my kids to read one day…one day waaay in the future haha.
Want to work as a travel photographer yourself?
To learn more about becoming a travel photographer, join me for an 8-week online course called The Freelance Travel Photographer Course, where I share anything and everything you need to know to succeed in the industry, based on my 17+yrs as a professional travel photographer. I've also written a free guide here about some steps you can use to Become a Travel Photographer or you can register to receive my free email series focused on travel photography as a career. Register for the free travel photography email series here.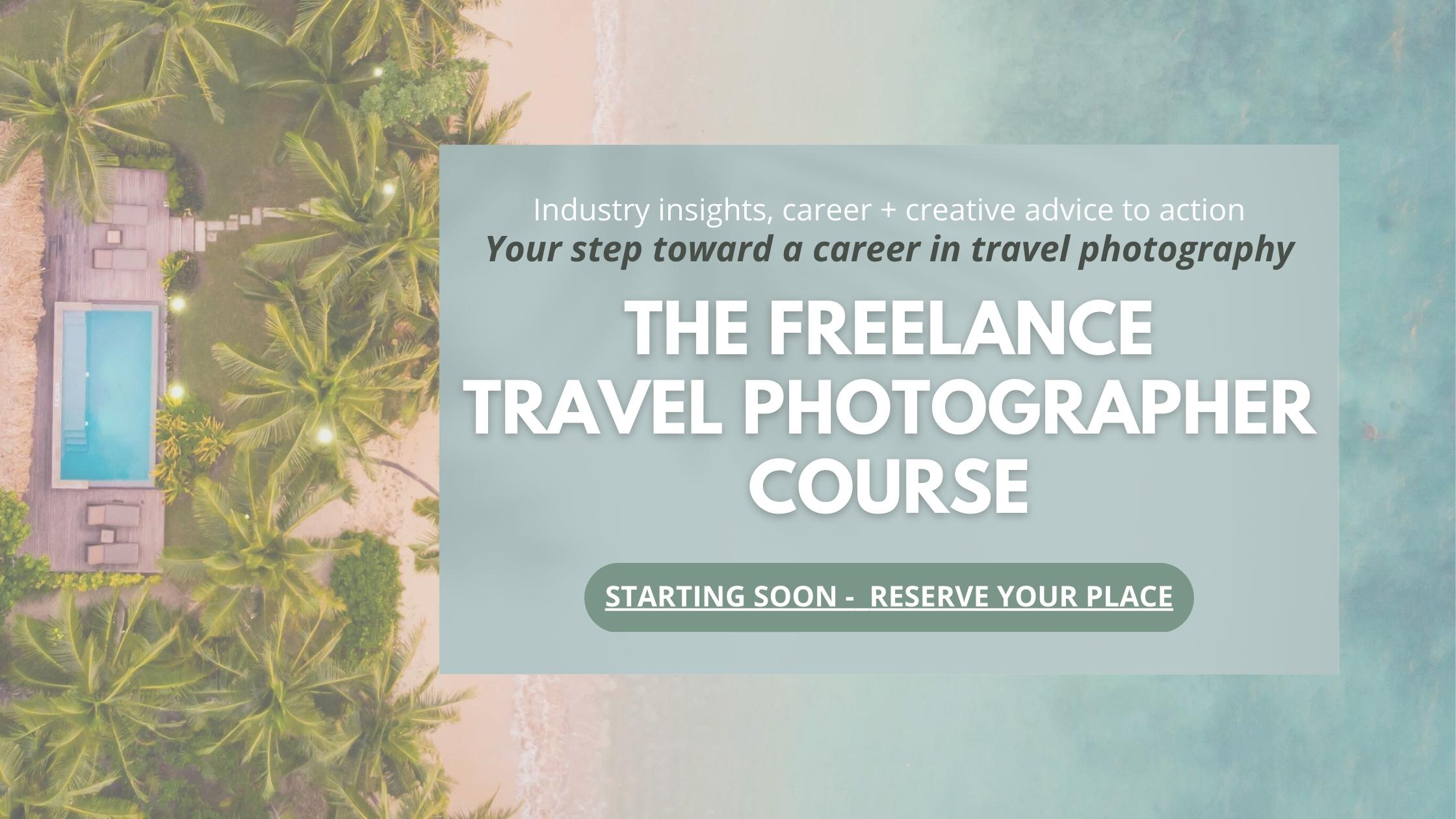 I'd love to hear where you are on whatever path you're following so please feel free to comment below and share links to your writing or photography no matter how good or bad you think it is…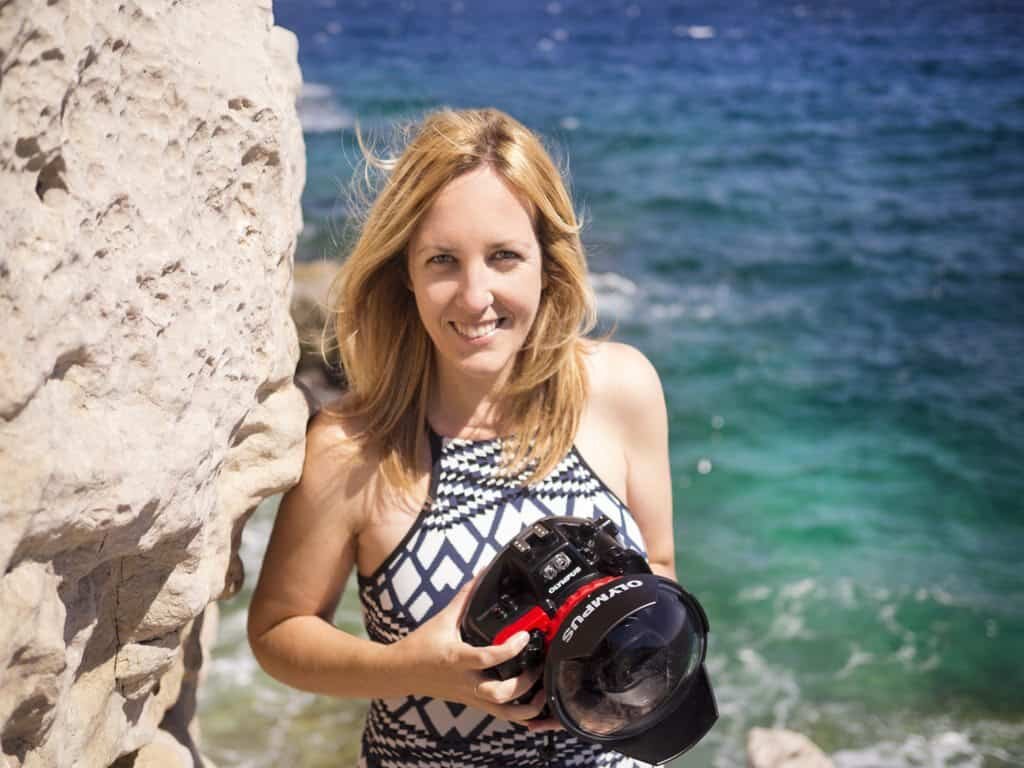 Hello! I'm the founder and photographer behind The Wandering Lens.
With 17+yrs experience as a professional travel and landscape photographer, all advice found on this site is from my personal experience on the road. I hope it's useful for your own travels and would love to hear in the comments about your trips and experiences around the world.