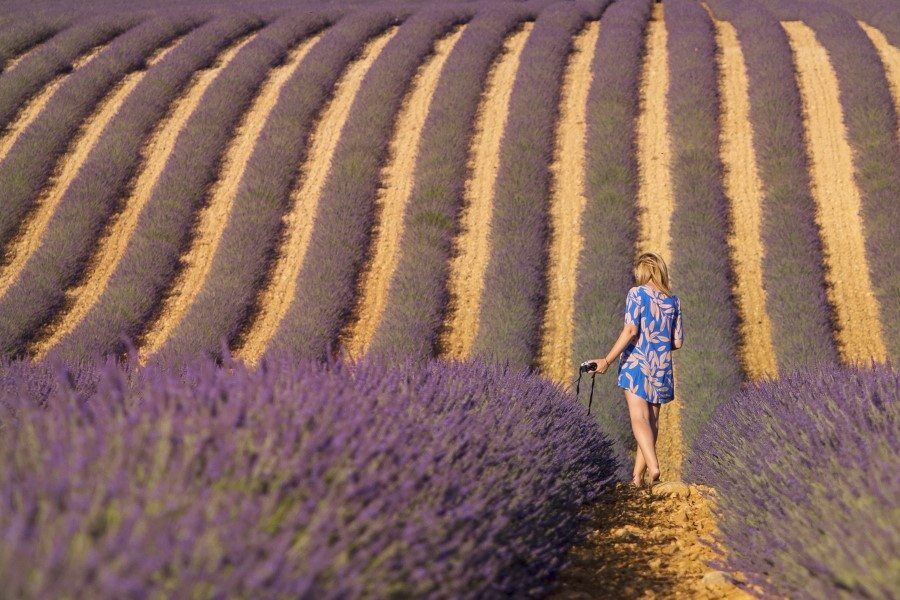 The Provence lavender fields are a photogenic landscape you need to visit this summer!
Rolling hills of purple lavender stretch into the distance contrasting with wheat and sunflower fields that make photographers go gaga. It's the kind of scenery that's almost addictive to capture; every little patch of lavender seems more photogenic than the next, each sprig more plentiful and every changing hour produces a more beautiful light.
Knowing when to visit to photograph the lavender is essential to planning a successful photography mission because you don't want to arrive in August and find fields of dirt…it's really not that fun. Of course there are still all of the beautiful medieval villages of Provence however if you time it right you can see all of them PLUS lavender, a combination that will keep your camera clicking all day long.
If you'd prefer to skip scrolling, ditch the ads and download a 48 page PDF to take with you while exploring Provence, I've published a Guide to Photographing the Villages and Lavender Fields of Provence…Hooray!! Complete with photo tips, day trip ideas and itineraries of where to photograph and when.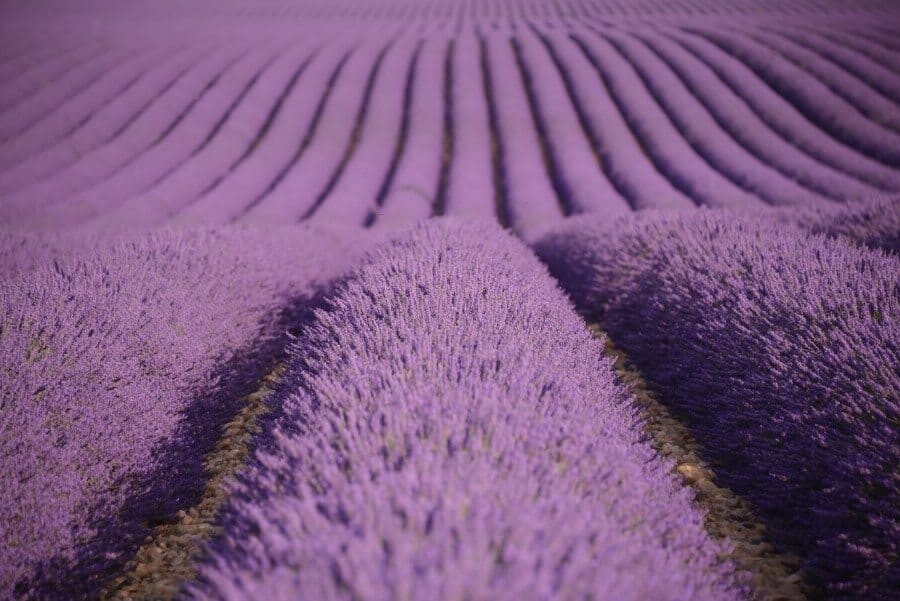 When to visit Provence for Lavender Fields…
Each year the season varies slightly depending on weather conditions leading up to the summer months. If you're looking to book a trip to Provence, your best chance at seeing lavender in it's big, beautiful blooming state will be from mid-June to mid-July.
Using the past three years as an example, the last few days of June and first few days of July tend to be the best. The lavender is tall and lush and neighbouring sunflower fields and wheat crops help to create a scenery that's ideal for photography.
WHERE TO FIND LAVENDER IN PROVENCE
If you're driving throughout Provence during June and July you'll no doubt stumble across a lavender field, it's almost inevitable. Those visiting purely to photograph lavender though are best to do some research beforehand to find where the best fields are to ensure you're in the right spot at the right time to photograph sunset.
I've written before about my favourite lavender fields but since they change each year due to temperature, weeds, popularity, it's worthwhile to allow yourself time to visit more than one or two fields and to make a proper road trip in Provence scouting some gorgeous spots!
LE PLATEAU DE VALENSOLE
The Plateau de Valensole is known as the best area to witness the lavender in its full glory, with fields facing sunset offering photographers an ideal opportunity to capture sun stars, warm tones and pastel imagery during dusk. The variety of fields found throughout the Valensole region is reason enough to visit, but close by you'll also find the Gorges du Verdon and Moustiers-Saintes-Marie, touted as the most beautiful village in Provence.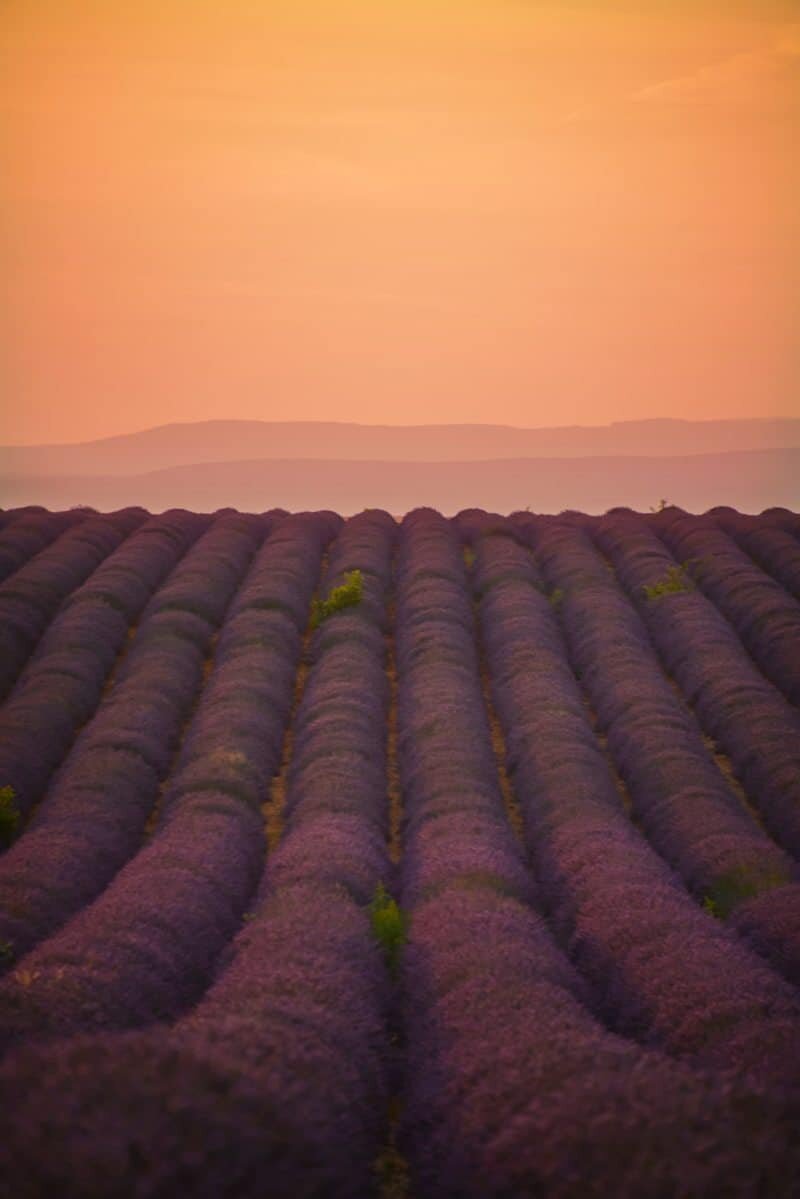 SAULT
Perhaps the second most popular area for viewing lavender is Sault, an area located in the northern corner of Vaucluse, Provence. Its fields are a little more spread out than those in Valensole and I found their outlook is less scenic as opposed to the higher elevation of the Plateau de Valensole but it's a different landscape to photograph and has it's highlights. You'll find many distilleries located here which offer tours of their production facilities, farms and chateaus.
Sault is located near the epic peak of Mont Ventoux, famed for it's inclusion in the Tour de France, it rises at 1,912m high and looks over the surrounding landscapes. If you can find a lavender field with Mont Ventoux as a backdrop it will make for a stunning image!
Sault hosts the annual Fete de la lavande on August 15th to close and celebrate the season.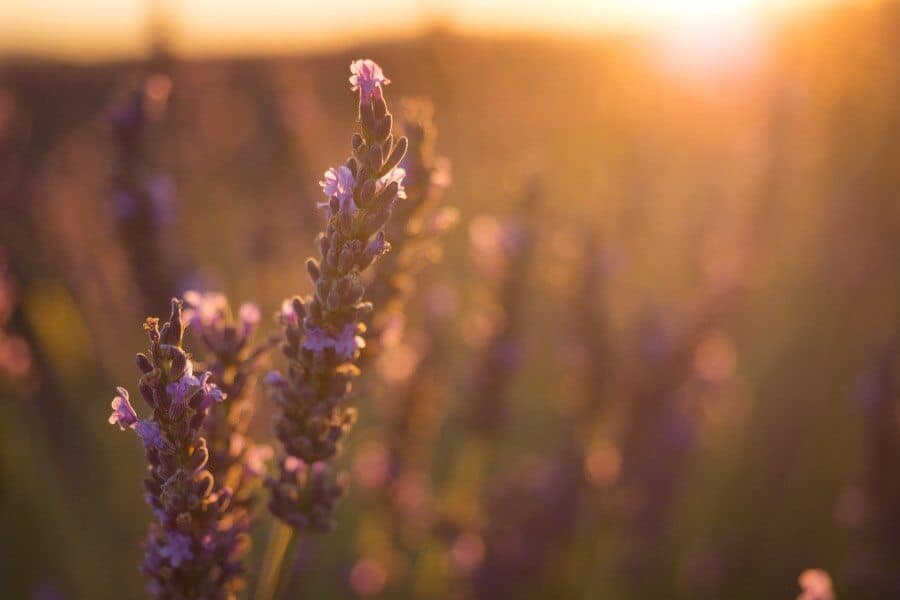 LUBERON VILLAGES
Scattered throughout the Luberon are not only medieval villages but lavender and sunflower fields! When driving between Bonnieux and Lacoste or Gordes, you'll pass so many purple landscapes, each with varying features. Between June and August, if you're village hopping your way around Provence you are sure to pass lavender fields so if taking the perfect landscape photo isn't your main goal, this is a great way to still see lavender and pair it with outdoor markets, long lunches and some French culture.
Near Gordes you'll find the Musee de la Lavande and Le Chateau du Bois which produces beautiful lavender products. The museum is open year round so even if you miss the season, pop in to learn all about the production process.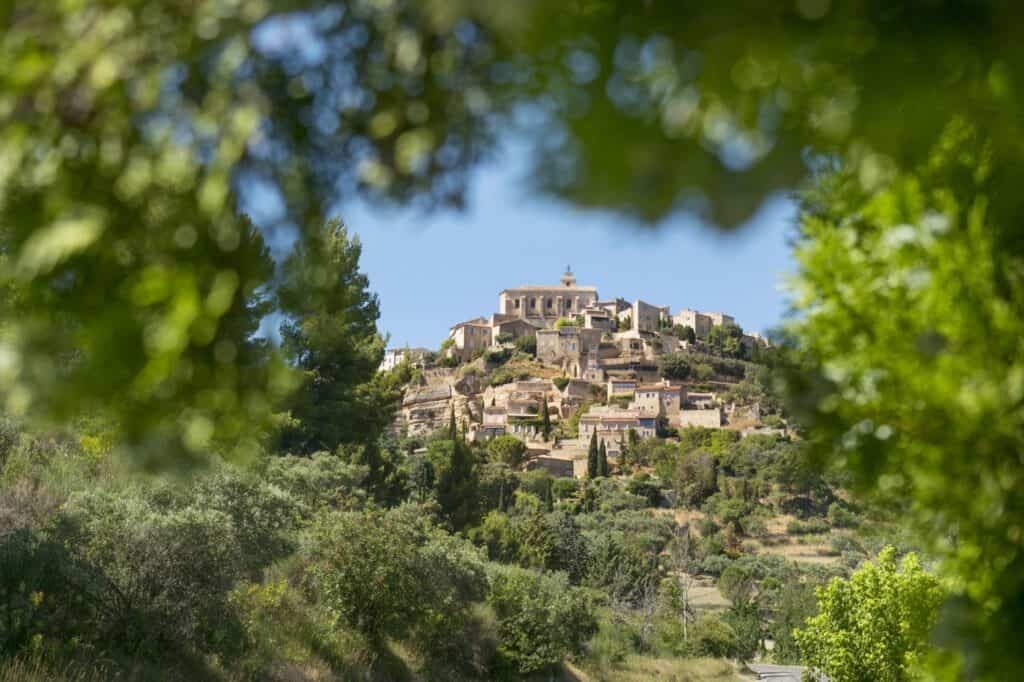 ABBAYE DE SÉNANQUE
Nestled in a scenic valley near Gordes, the Abbaye de Sénanque is one of the most picturesque scenes of Provence. In summer, lavender fields lead toward the abbey providing a vantage point that'll make any photographer happy. There is an entry fee if you wish to wander through the abbey itself, however if you wish to simply take photographs of the lavender field, you can do so by parking your car and walking back down the road a little or by taking photos just before the entry. It's worth a peek inside though!
*Please note the Abbaye de Sénanque is VERY popular so arriving early is essential in avoiding traffic delays on the narrow access roads. Otherwise my tip would be to concentrate your time around Valensole instead.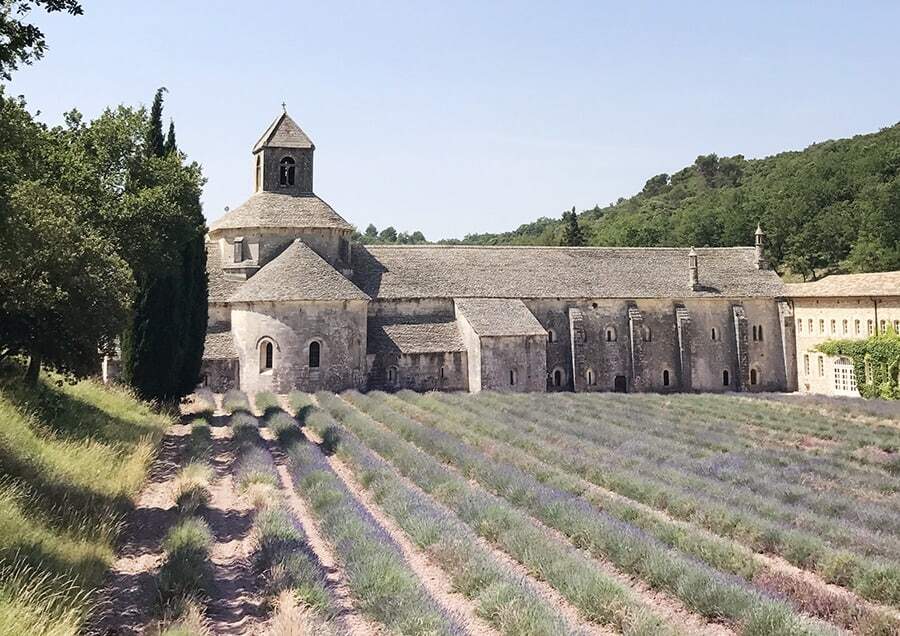 ---
eBOOK: A Photographer's Guide to Provence
If you're in the midst of planning a trip to Provence, I've just published an eBOOK which features 48 pages of information about the best lavender fields, photography tips, a suggested 48hr itinerary for photographers along with beautiful villages and photogenic experiences.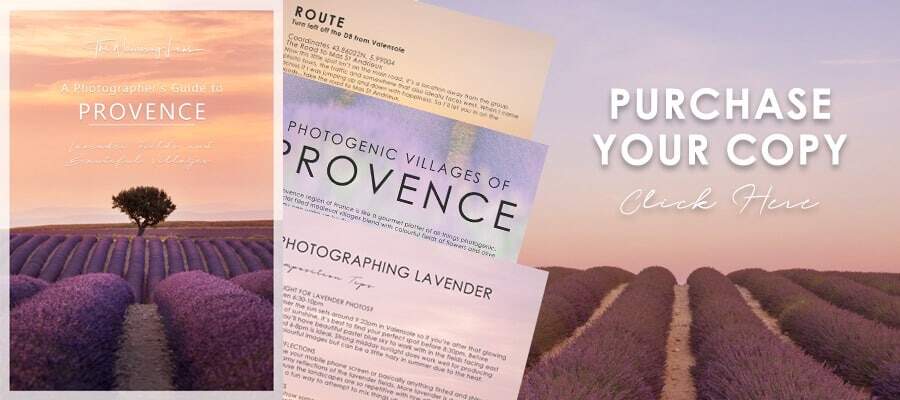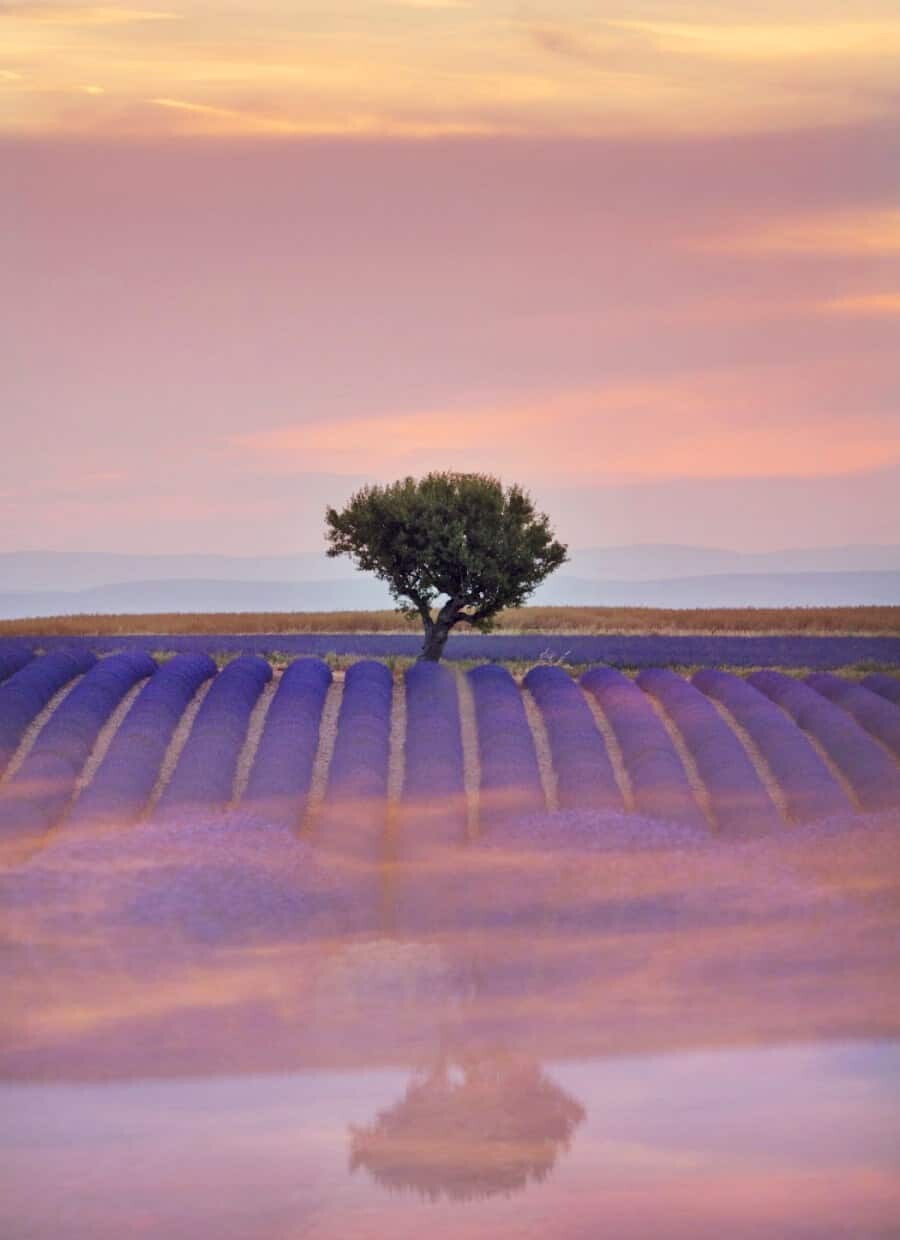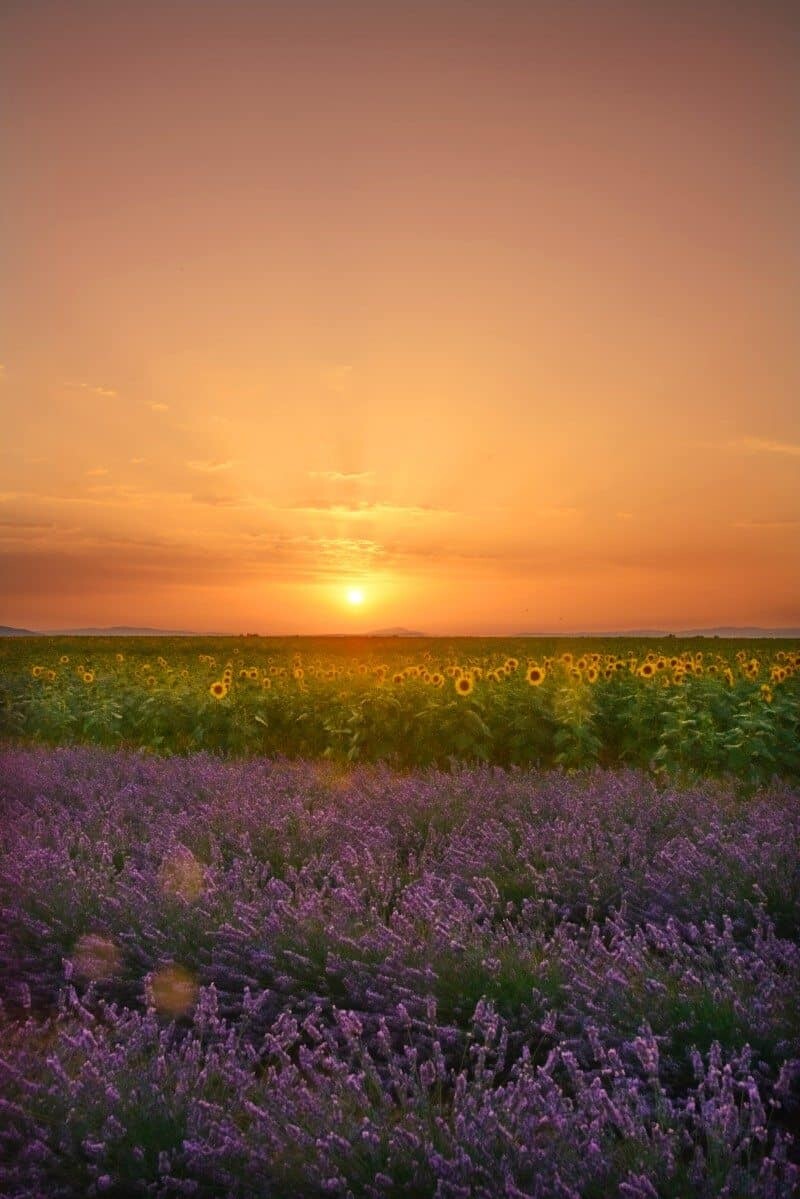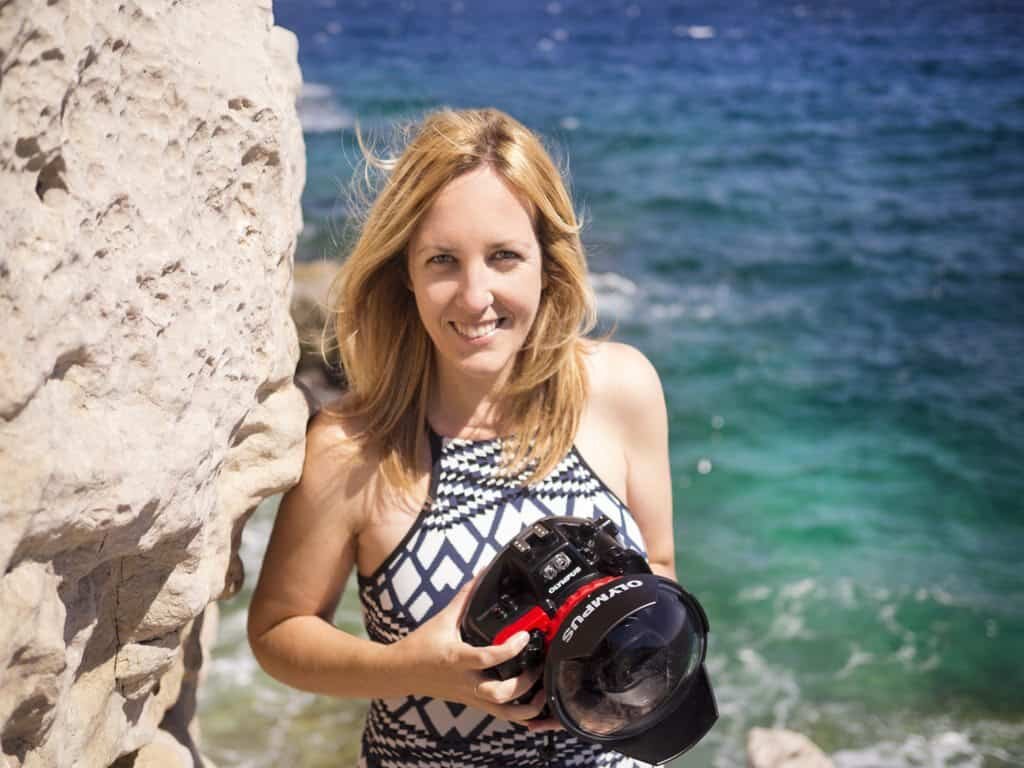 Hello! I'm the founder and photographer behind The Wandering Lens.
With 17+yrs experience as a professional travel and landscape photographer, all advice found on this site is from my personal experience on the road. I hope it's useful for your own travels and would love to hear in the comments about your trips and experiences around the world.