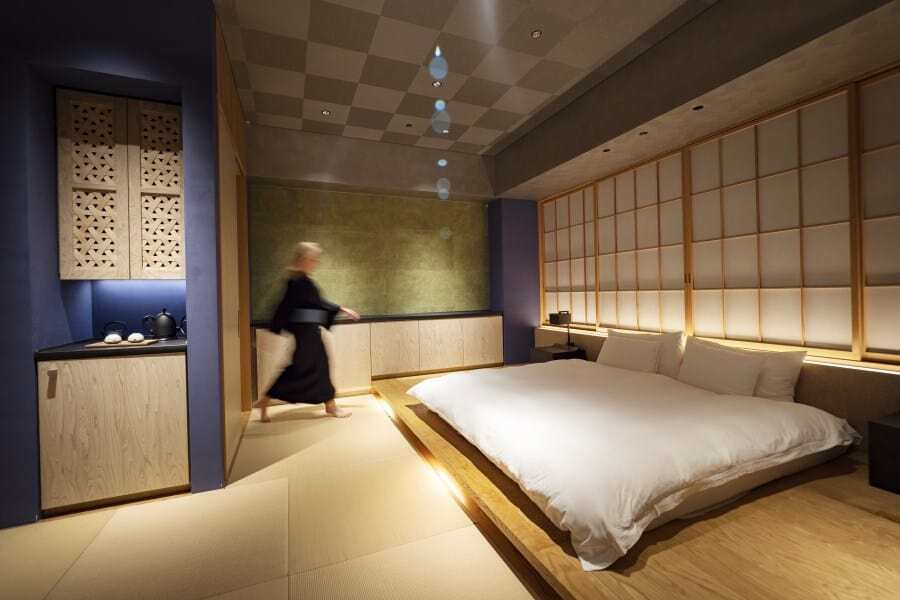 An oasis where contemporary Japanese architecture is fused with inspired elements of a traditional Tokyo ryokan…
Zeitaku.
Luxury is typically associated with lavish décor, fancy restaurants and extravagance sans limit but hidden within the cosmopolitan Otemachi district of Tokyo rests a new form of Zeitaku.
Peeled back to mere perfection, the walls of Hoshinoya Tokyo house not just luxury but minimalistic beauty blended with striking architecture in its finest form. A true nod to the traditional Japanese ryokan, this hotel is the epitome of thoughtful design and an integration of inspiring elements. It could just be the best ryokan in Tokyo.
Upon entering the wooden doorway carved from a single slab of cypress tree, tatami mats and staff greet you to immediately whisk away your shoes so you feel at home. Placed in bamboo boxes that soak up scent and artistically form a patterned wall in the foyer, this is the first of many intriguing inventions found throughout the hotel that are so simple yet effective and brilliant in their purpose.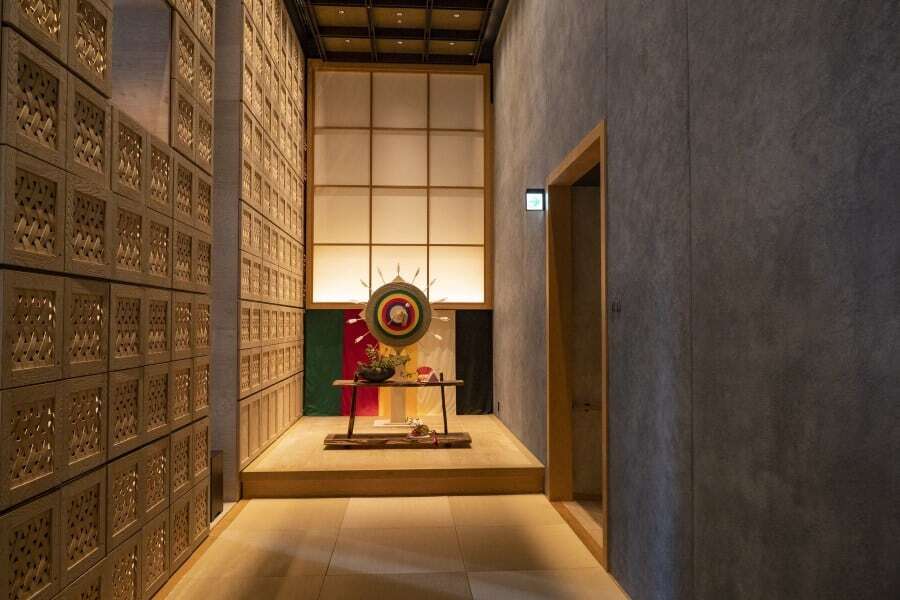 Unlike regular hotels, the vibe at Hoshinoya Tokyo is like stepping into a zen space where light, sound and textures have been used to artfully remove all distractions. Rather than visiting the reception desk, you're taken to an 'Ochanoma Lounge', a common area exclusive to each floor that offers seasonal tea, snacks and a semi-private study and living room. There's origami paper to use, books on art, architecture and the best things to do in Tokyo plus plenty of drinks and chilled water available 24/7.
It's the most pleasant and calming check-in I've ever experienced.
Experience the serenity of a Tokyo Ryokan
Hoshinoya Tokyo has three room styles, the Kika, Yuri and Sakura. Each features modern details fused with ryokan essentials such as tatami floors, Japanese crafted furniture and that hard to shake feeling you're staying somewhere special. For my stay I'm in the Kika room, a 83m² spacious corner room that has my jaw dropping from the moment the door slides open. In an effort to remain as calm as the surroundings I refrain from shouting 'wow' at every new detail presented to me by the kimono clad staff member but inside am screaming with 'this can't be real'. It's the type of room that instantly declutters your mind from the outside world.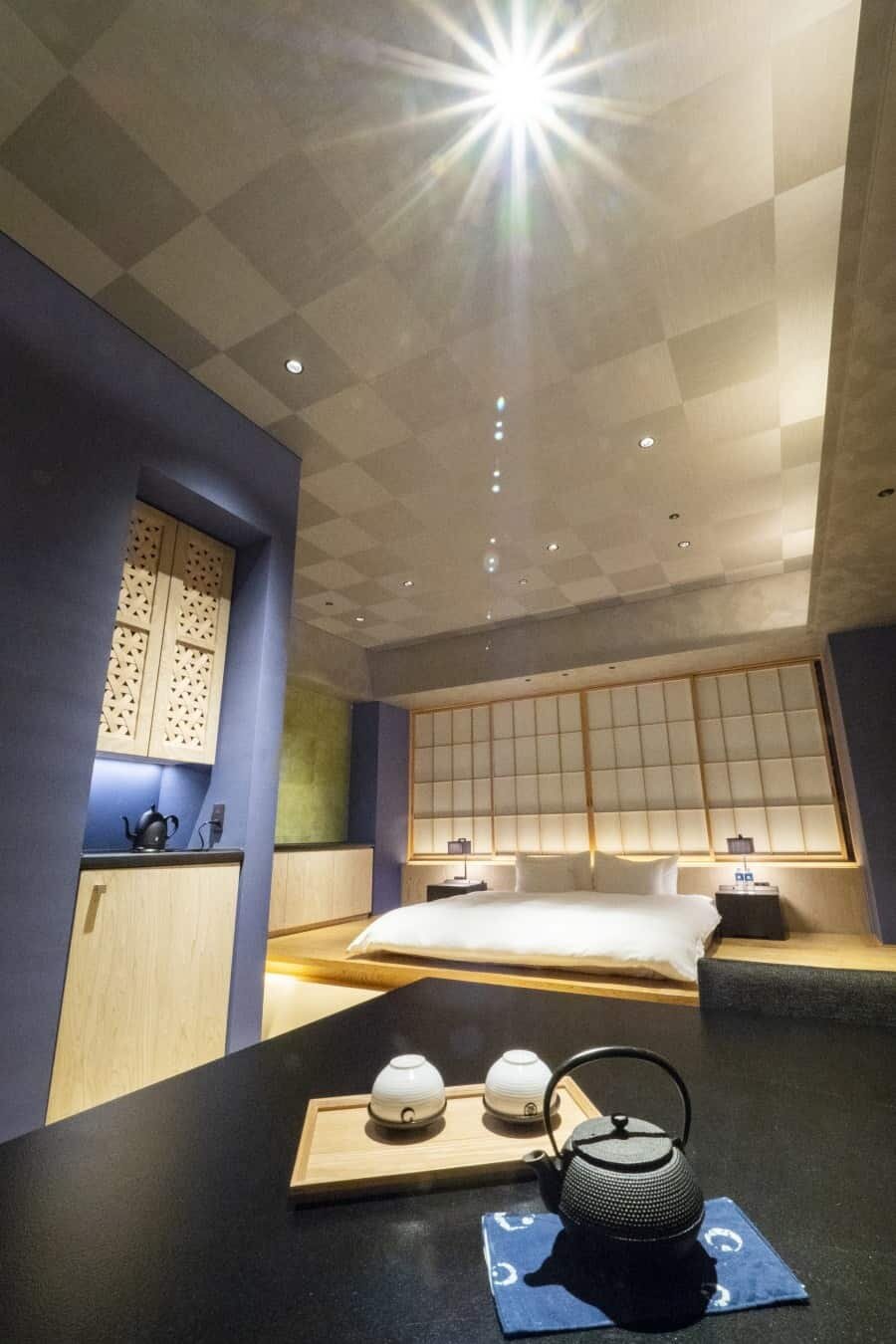 If you're visiting Japan you've no doubt researched the Japanese onsen. In the Kika room, you'll find the next best thing, a bath big enough to fit five people (but why would you when you can have it to yourself!?) and a sealed wet area to shower in. Those hoping to experience a traditional onsen however can venture up to the hotels 17th floor and experience the Otemachi Hot Spring Bath. Believe it or not, curative water high in saline is fed up to the 17th floor from a hot spring 1500m beneath the hotel. Resulting in warm, restorative and relaxing water, you can enjoy the bath indoors or connect through a cave like tunnel outside where an open roof awaits and leading lines in the architecture draw your attention upwards to the sky.
Culture should play a big part in any trip to Japan and at the Hoshinoya Tokyo you can take part in a traditional tea ceremony or learn the art of incense. Sitting on a stage within the foyer area, I learnt how to whisk and prepare a matcha tea then in the evening watched a Grand Kagura performance. Including tumbling, juggling and acrobatics, it was the perfect backdrop to a sake tasting experience!
Nearby you'll find The Imperial Palace Gardens, Tokyo Station, Ginza and Kanda Kyojin Shrine. As far as locations go, you're only 20minutes from Shibuya and Shinjuku or just a short walk or subway trip from Asakusa and Ginza…it's very central to access from both Haneda and Narita International Airports also. When searching for a Tokyo ryokan or hotel, location is one of the major factors you should consider and the Hoshinoya offers the ideal compromise between all of the major sites.
For more ideas on what to see and photograph in Tokyo, please read 'A Photographer's Guide to Tokyo, Japan'.
As with all of my visual hotel reviews, I'd like to now let the photos do the rest of the talking. Please continue to scroll for an insight into the Hoshinoya Tokyo and why it should be at the top of your list if you're seeking a little bit of Zeitaku on your next trip to Tokyo…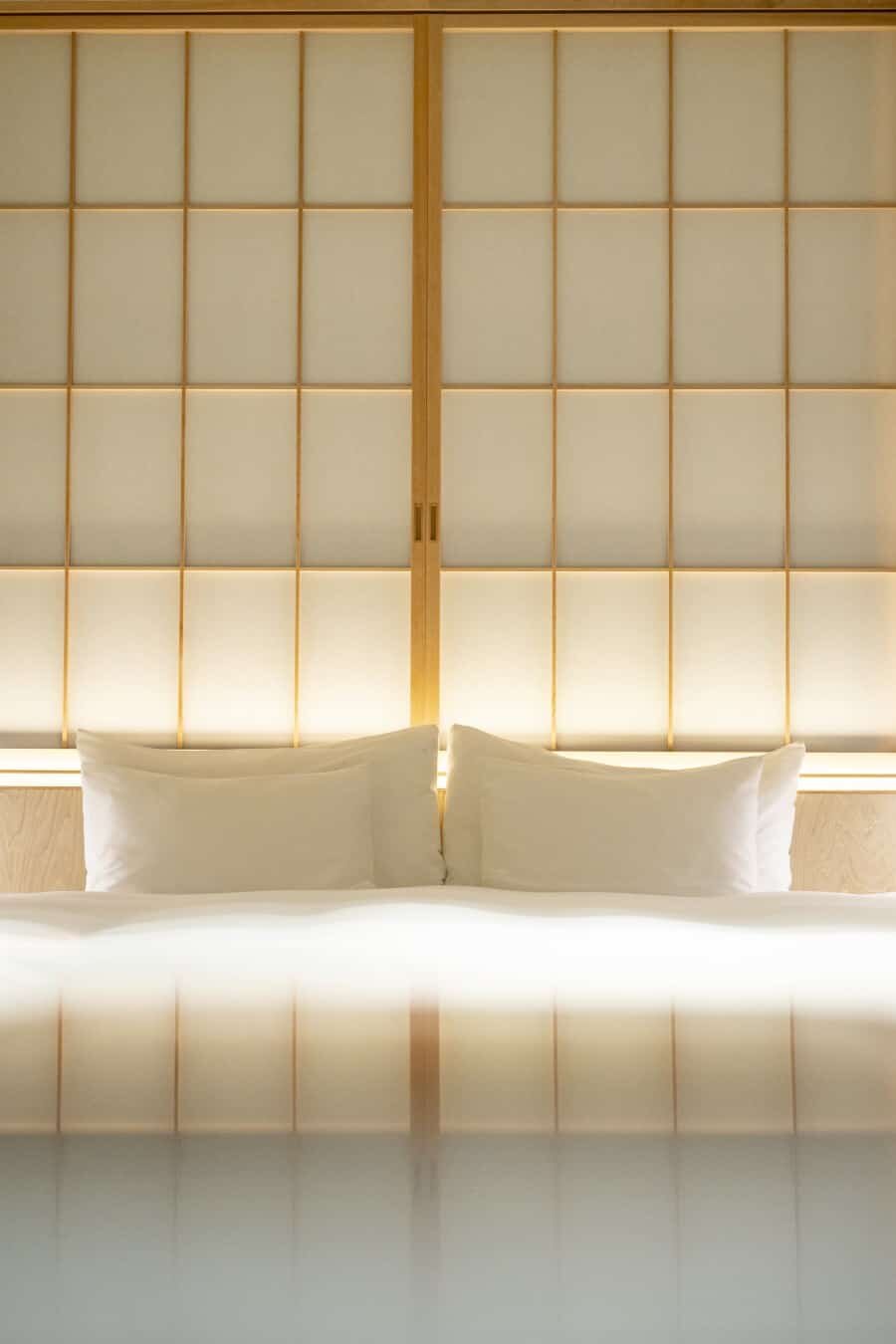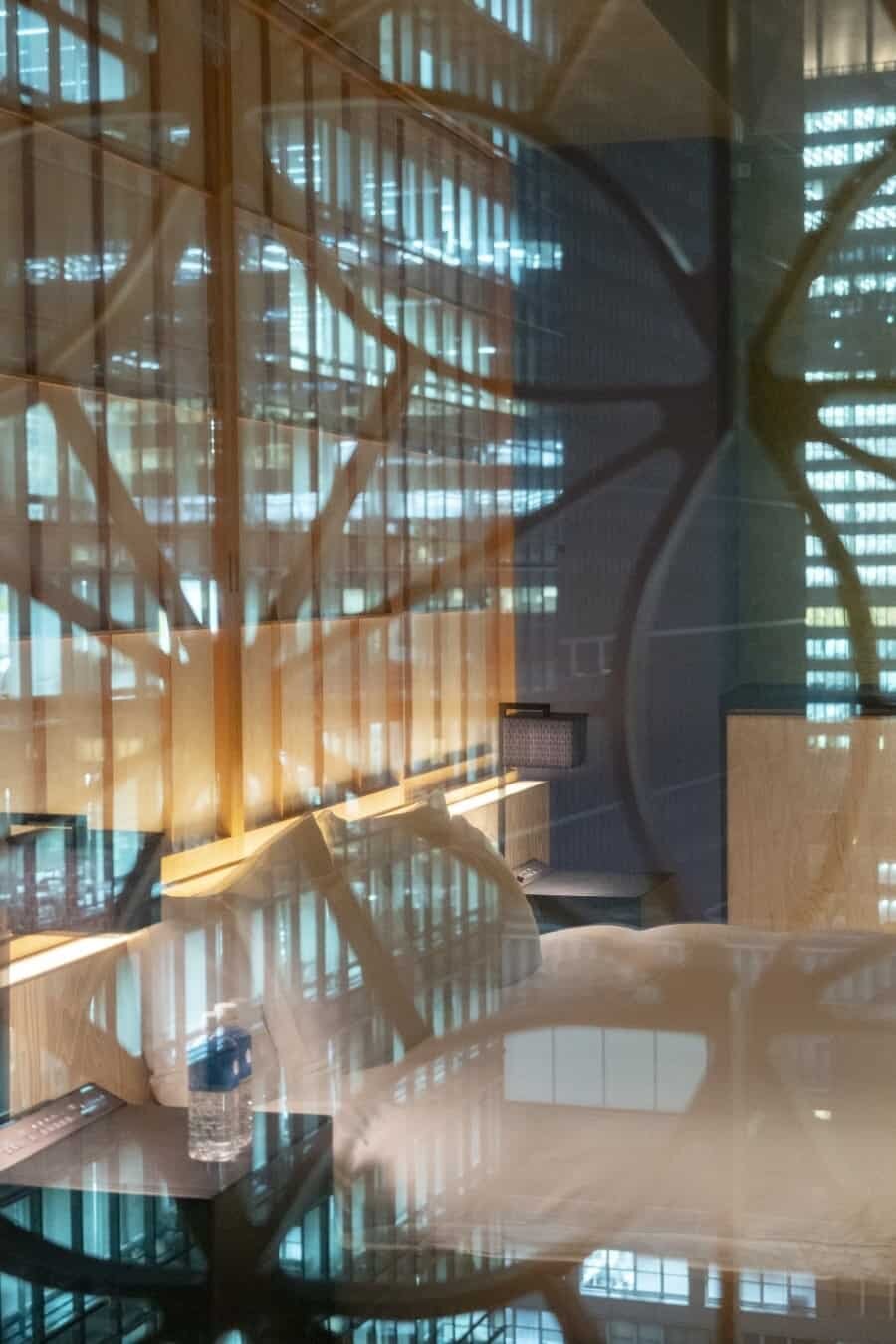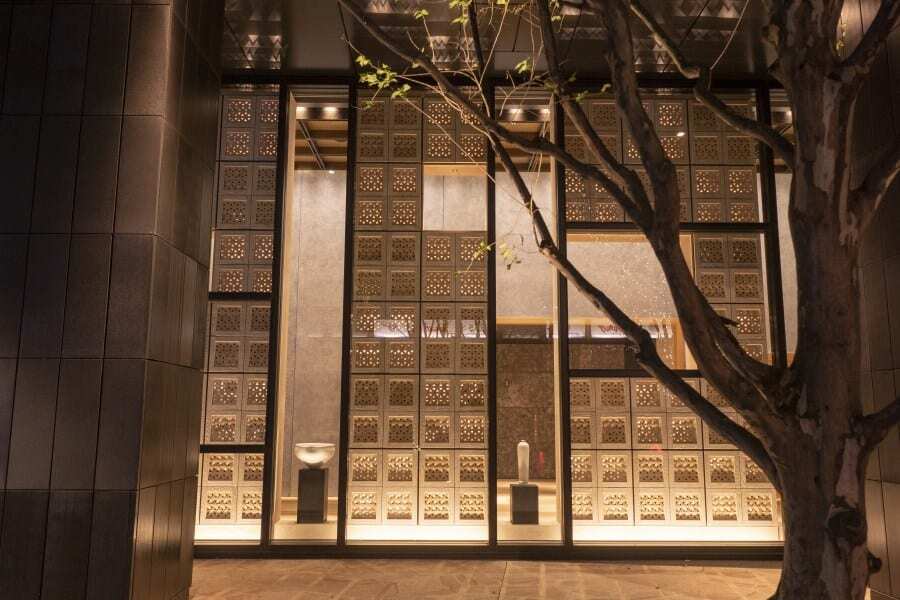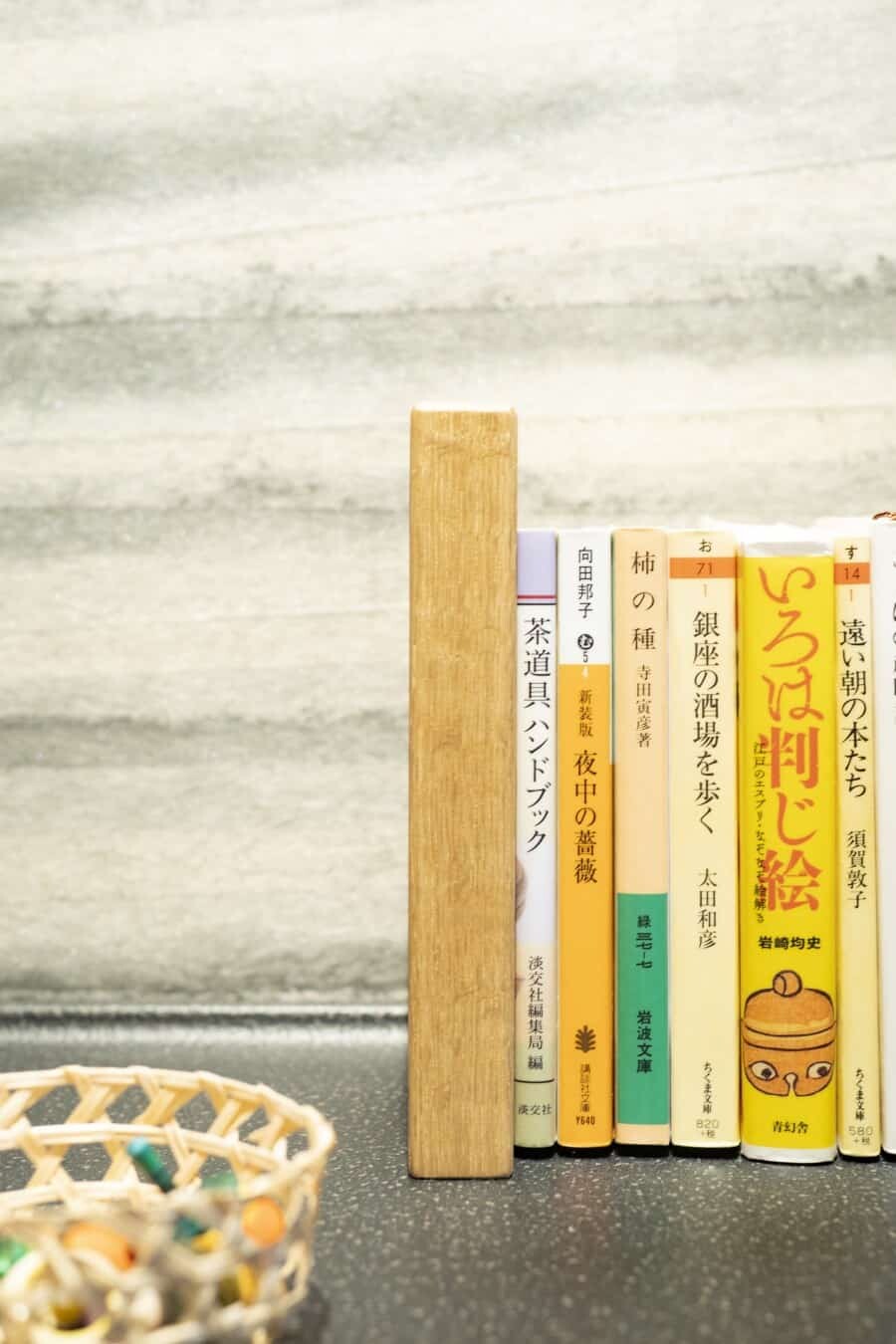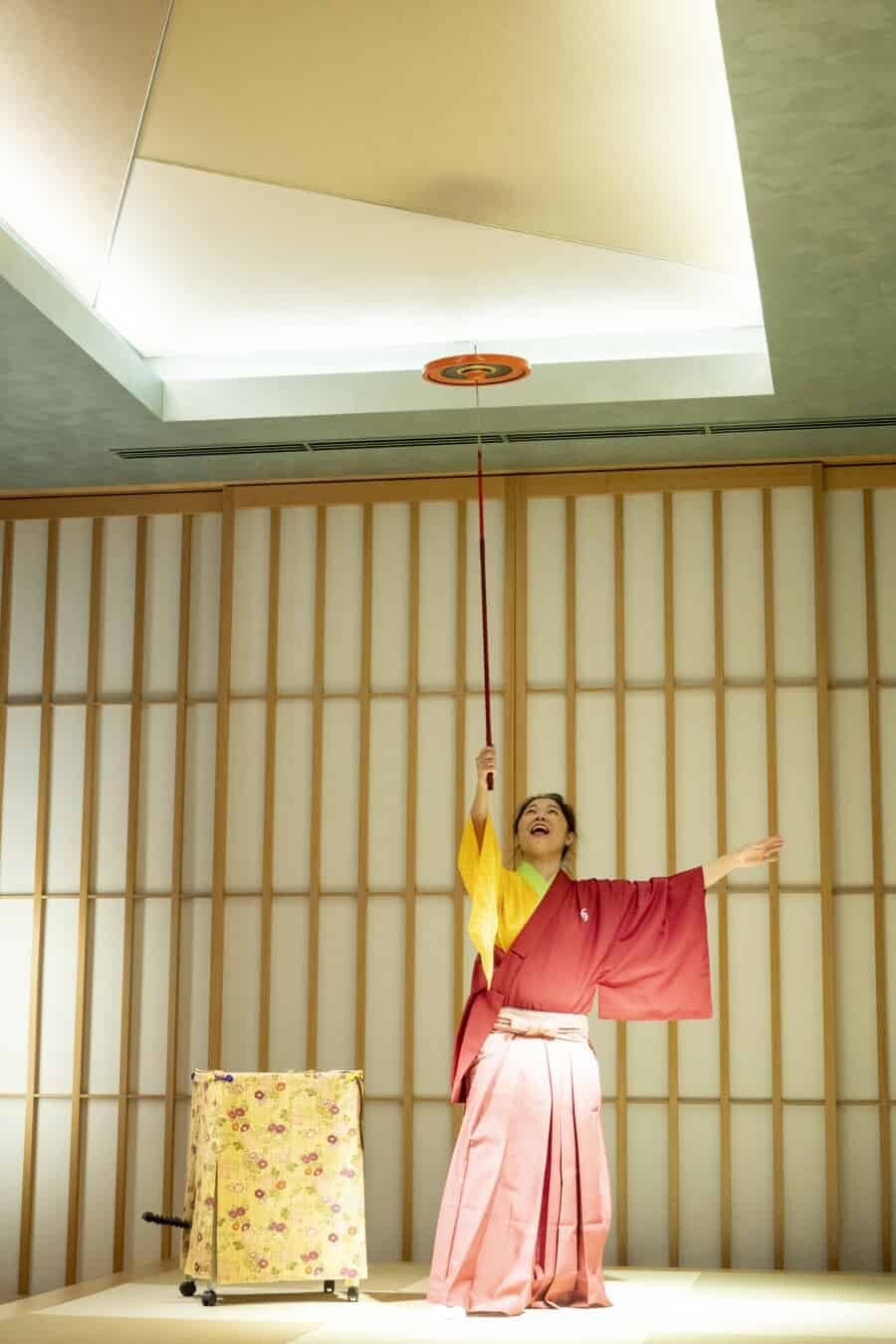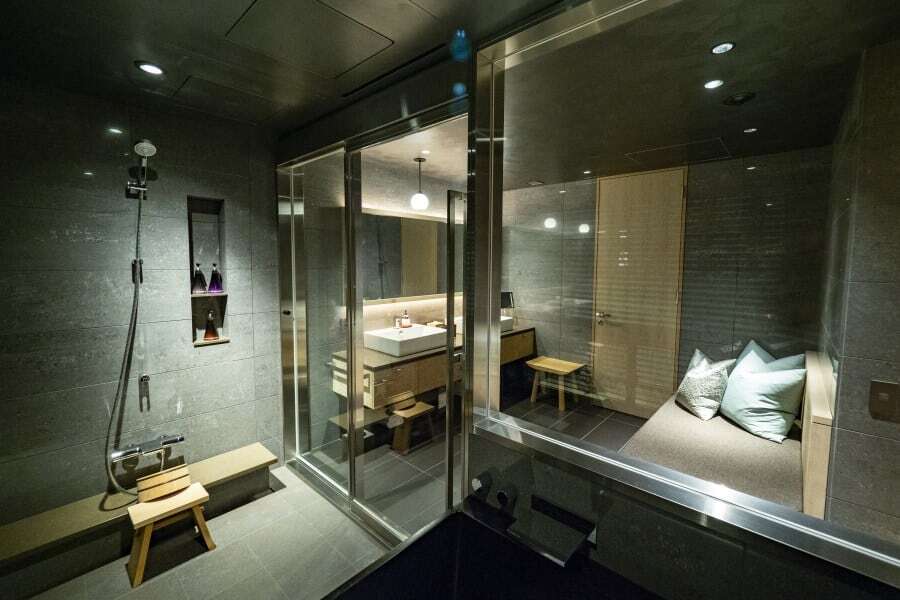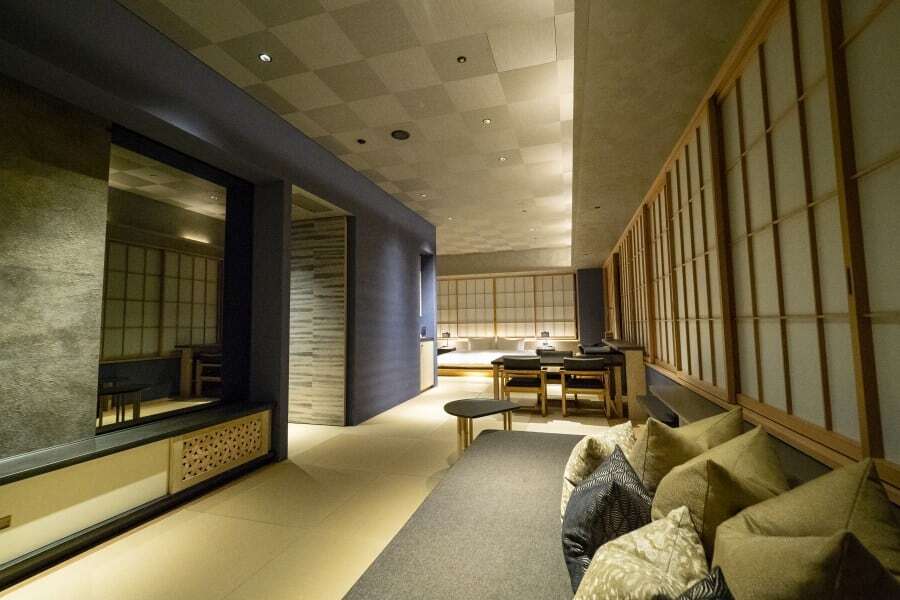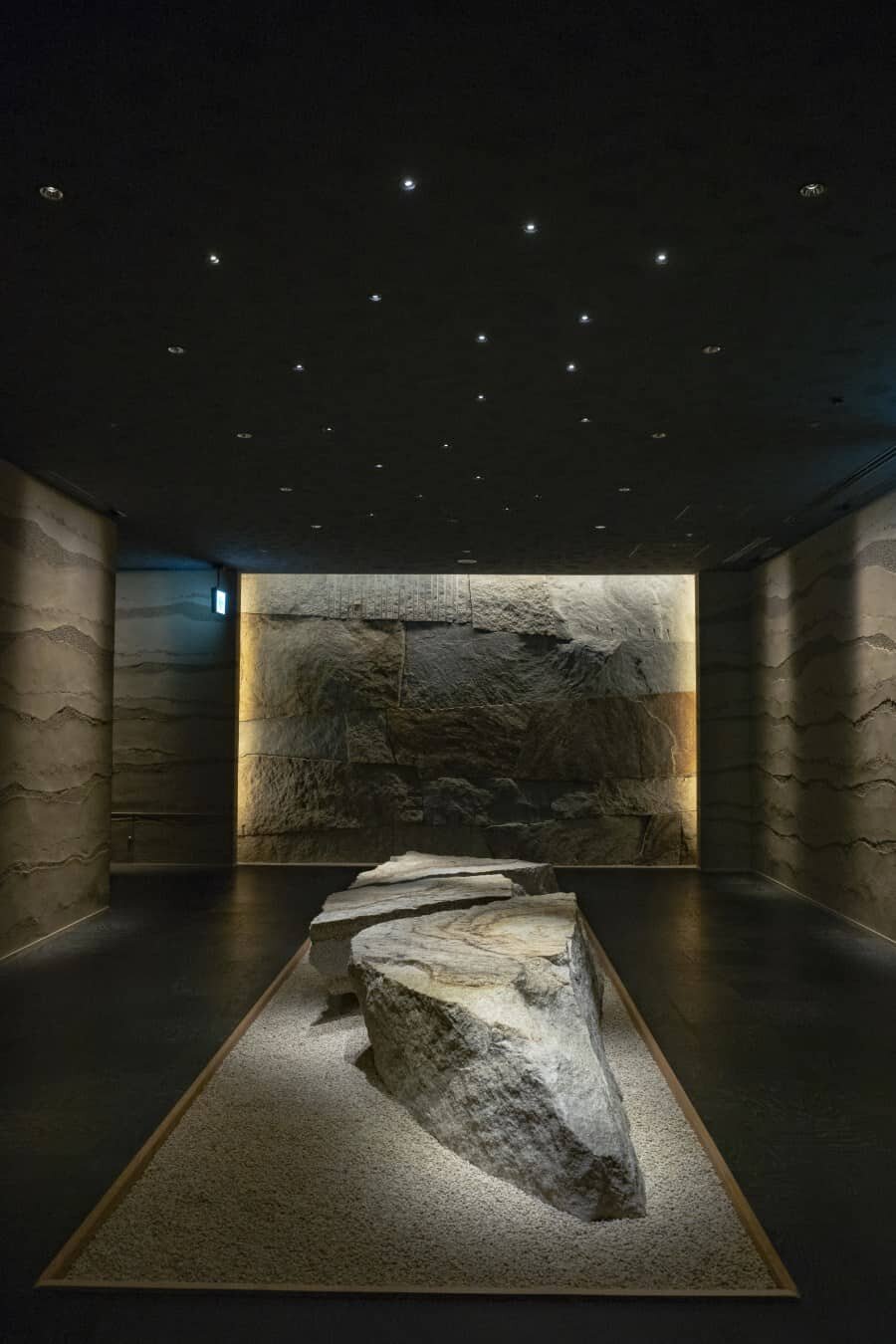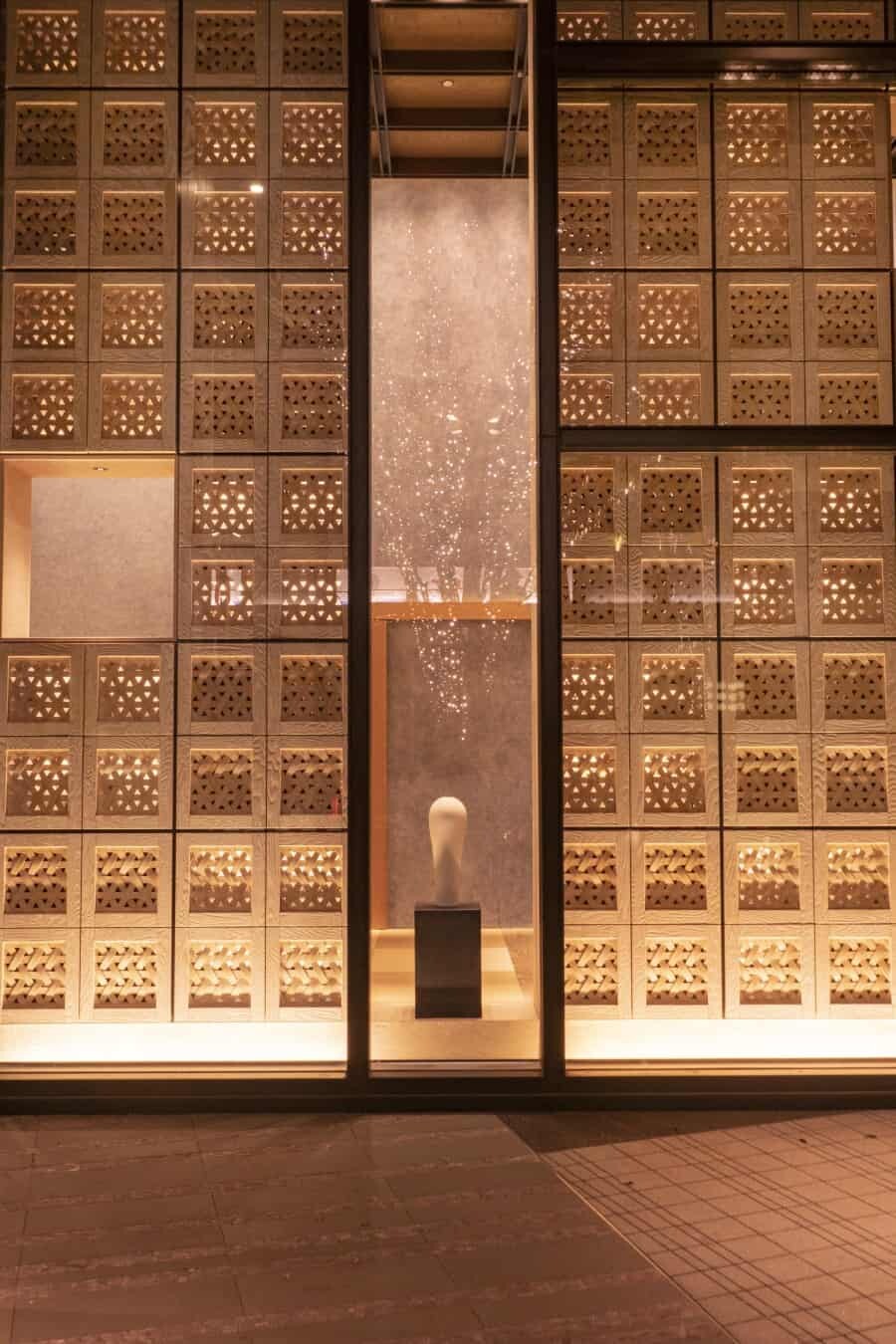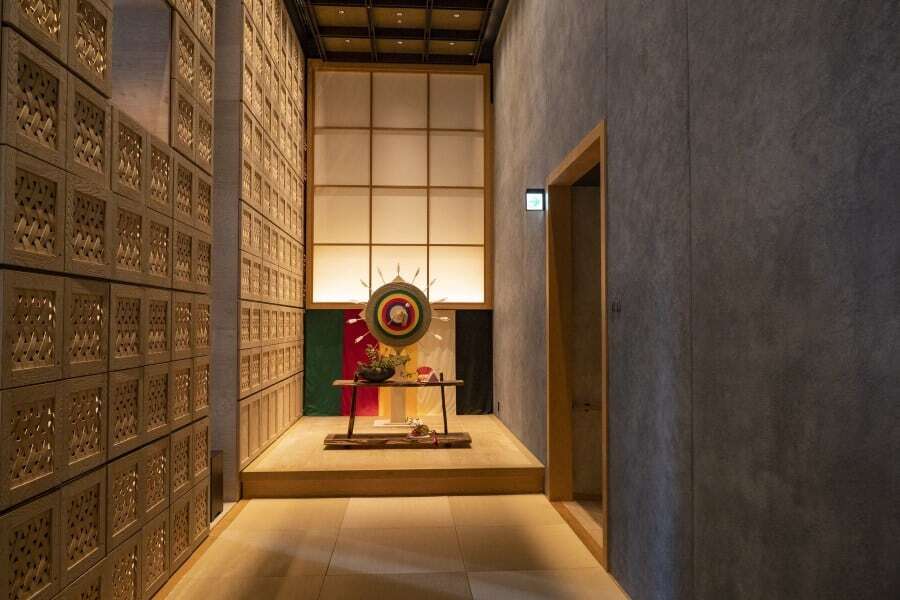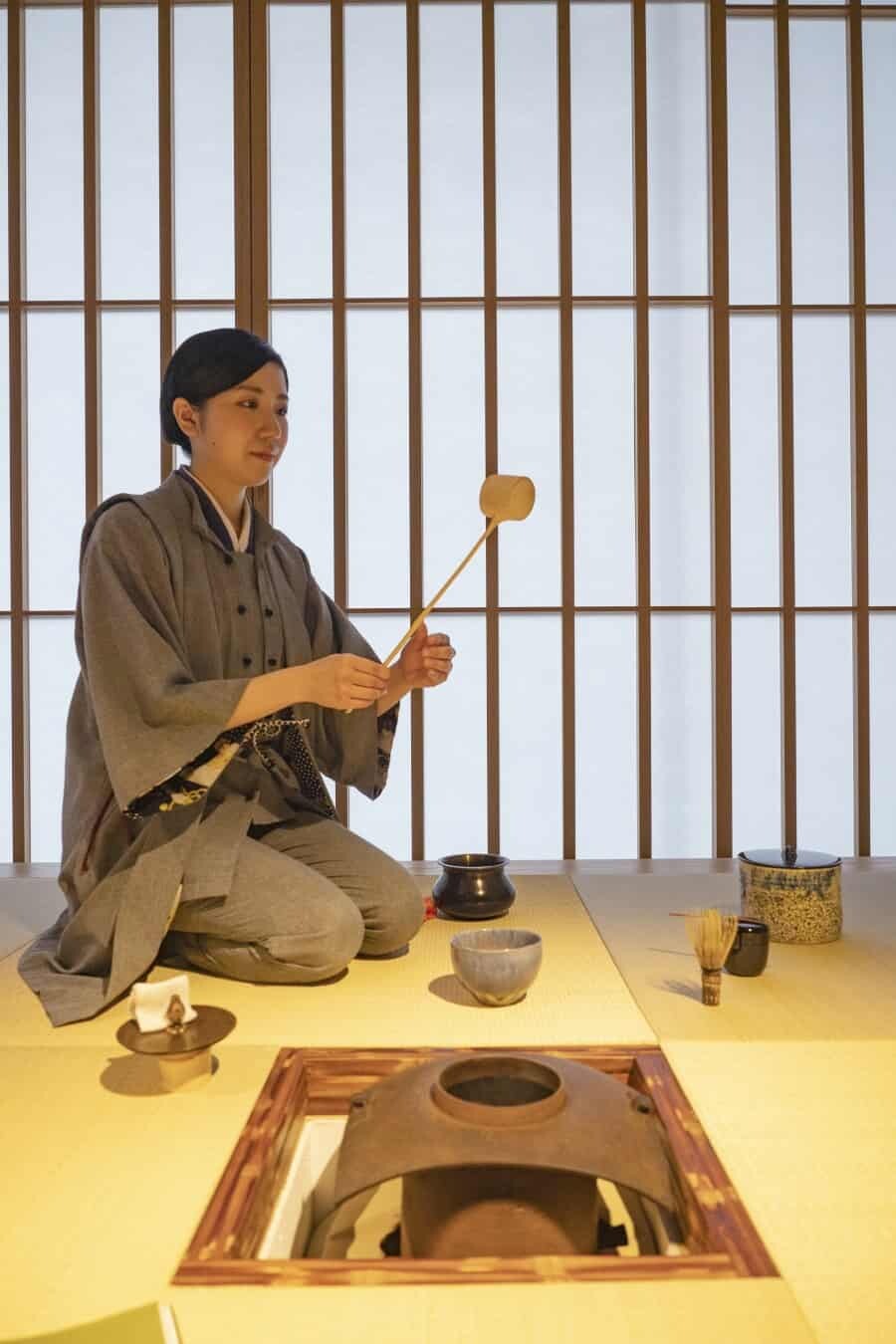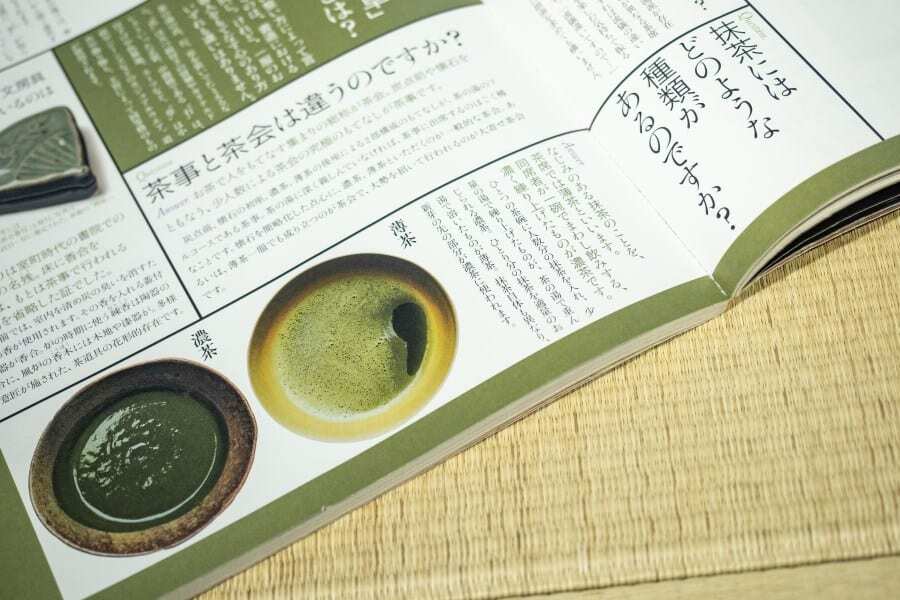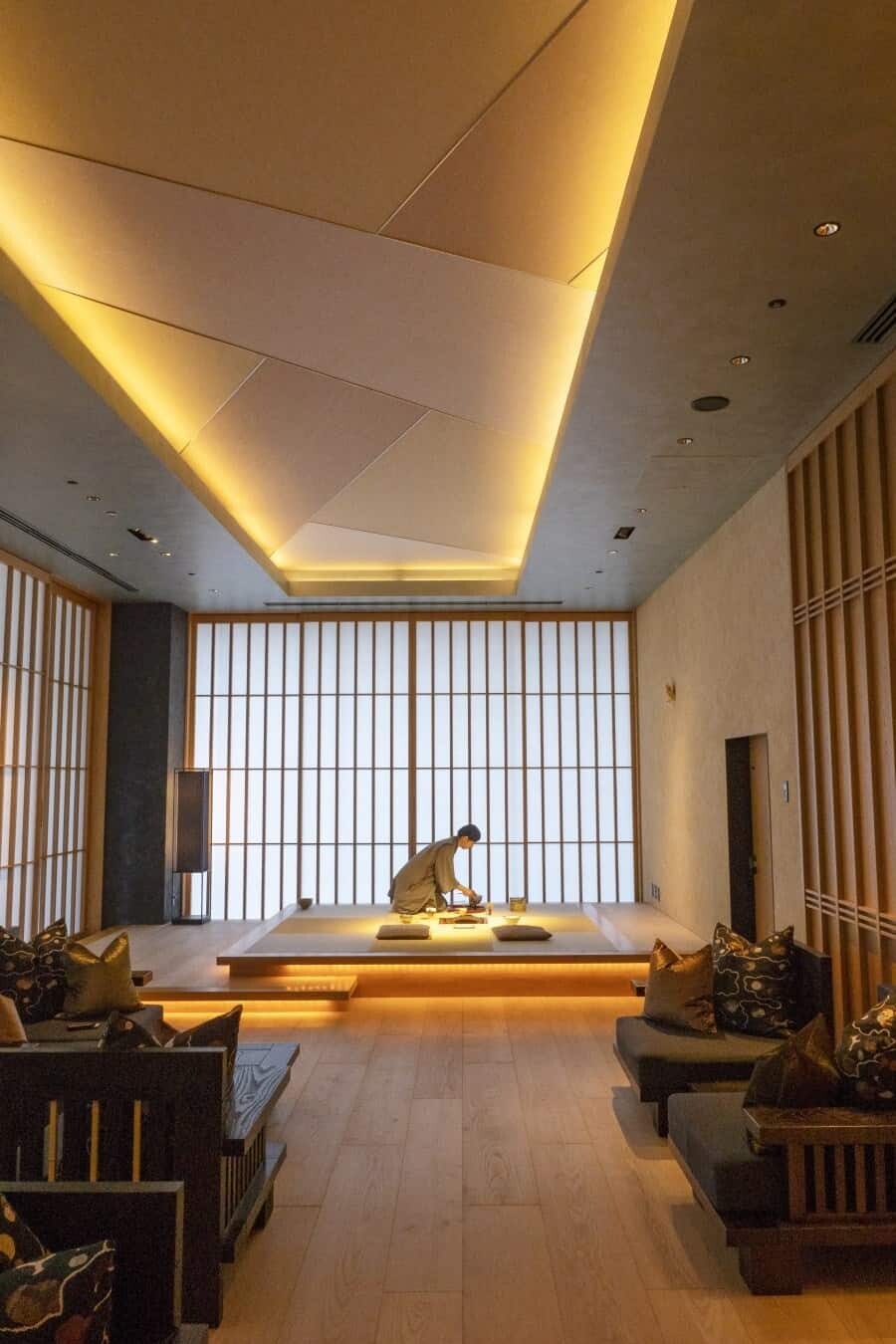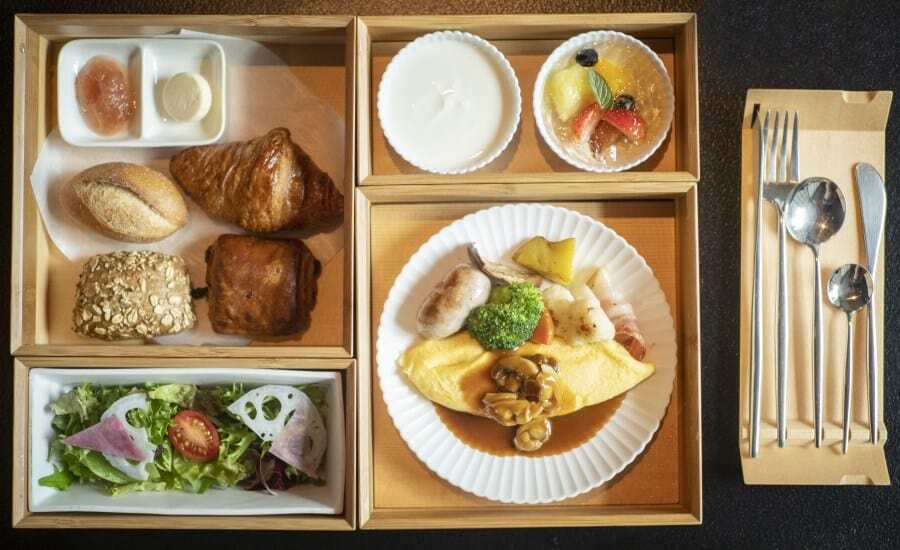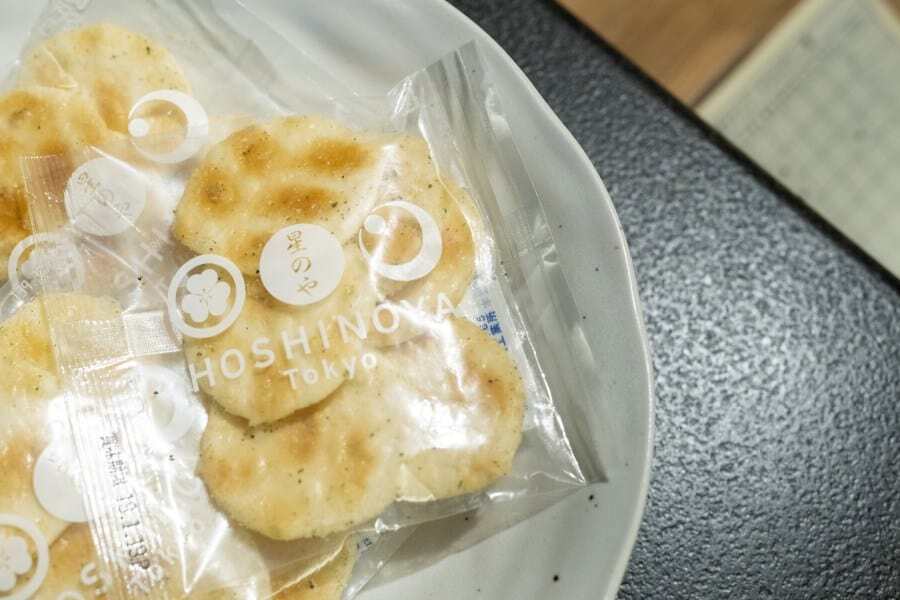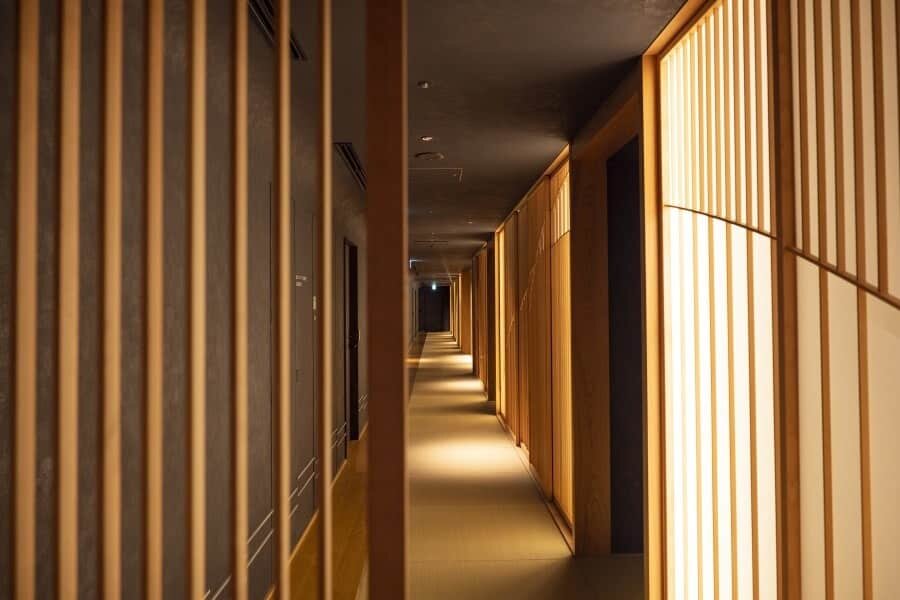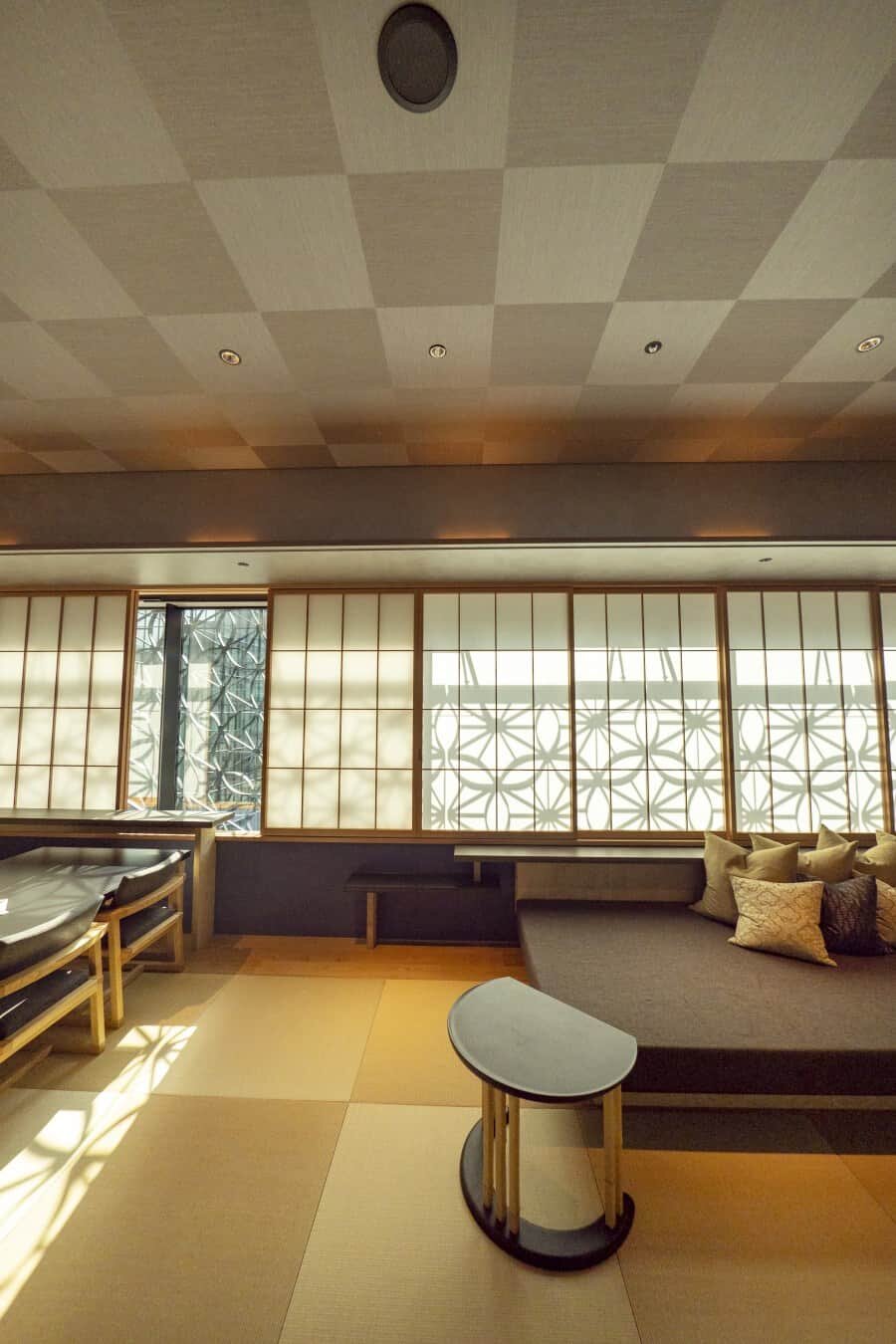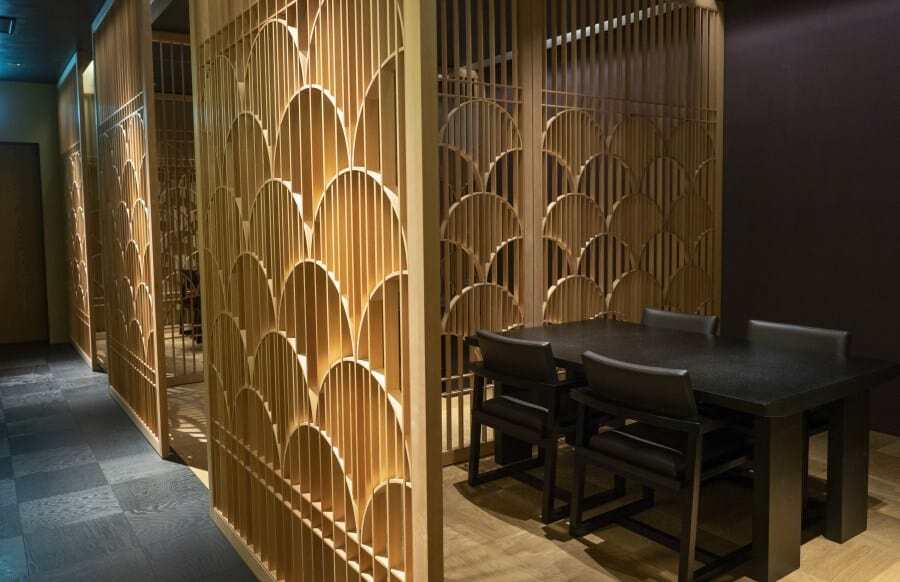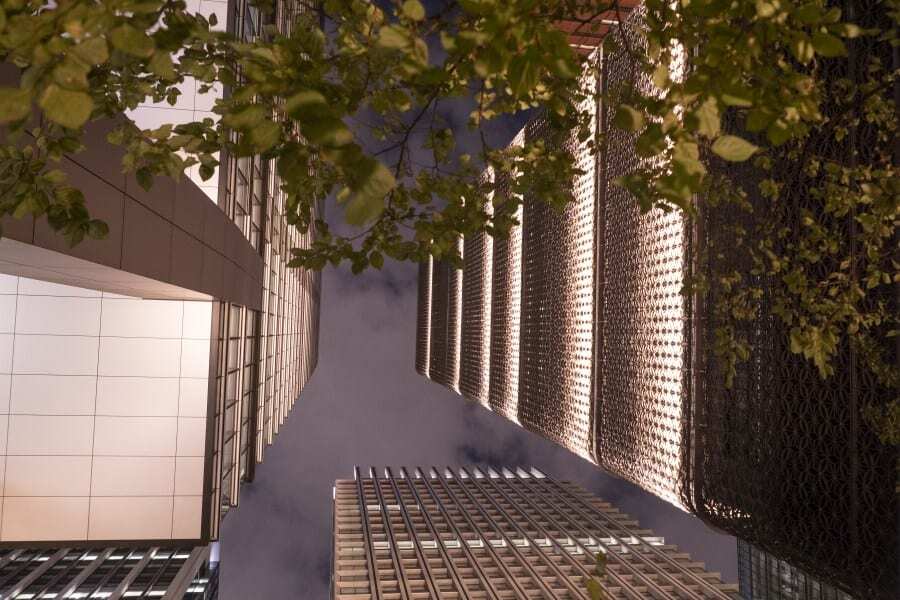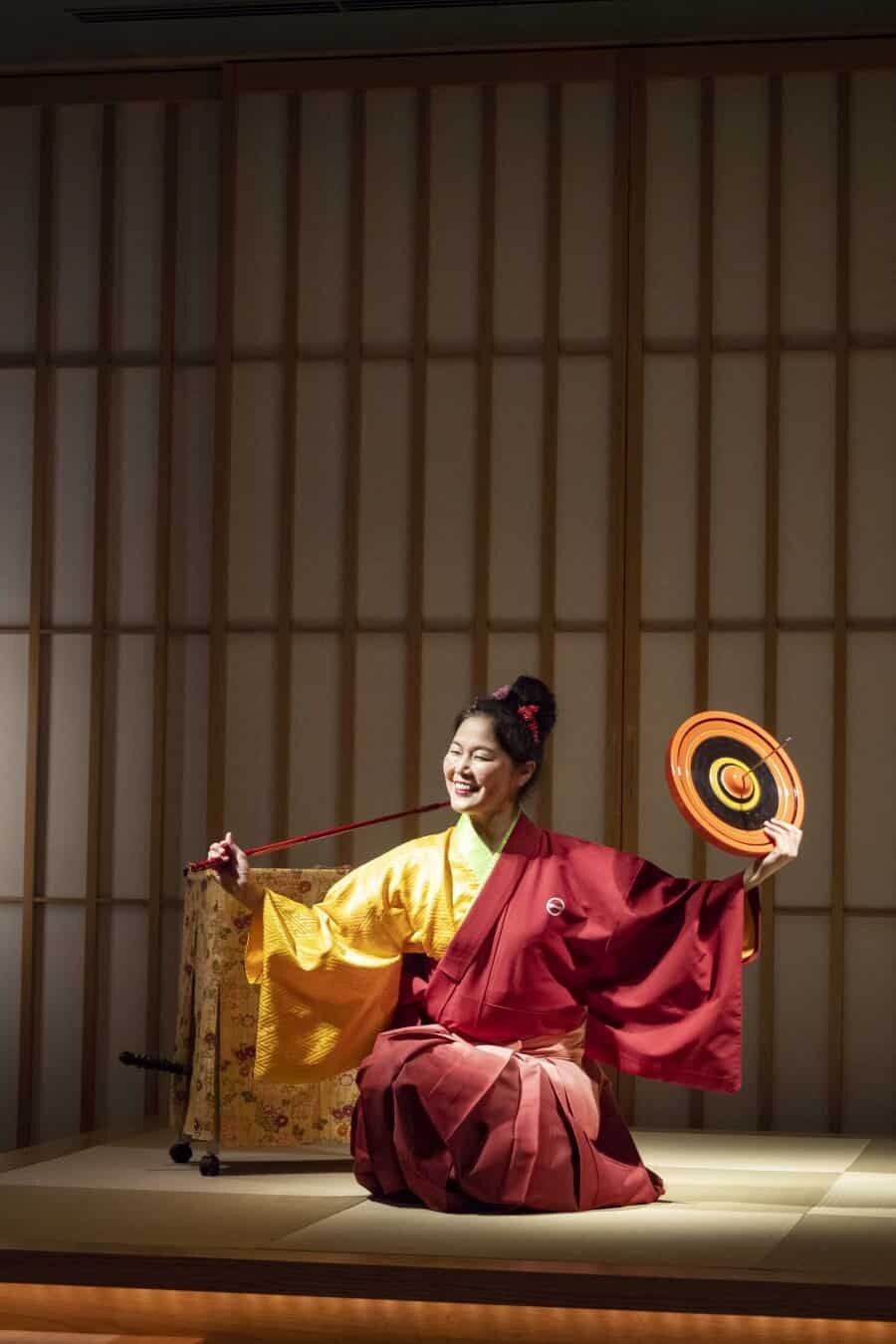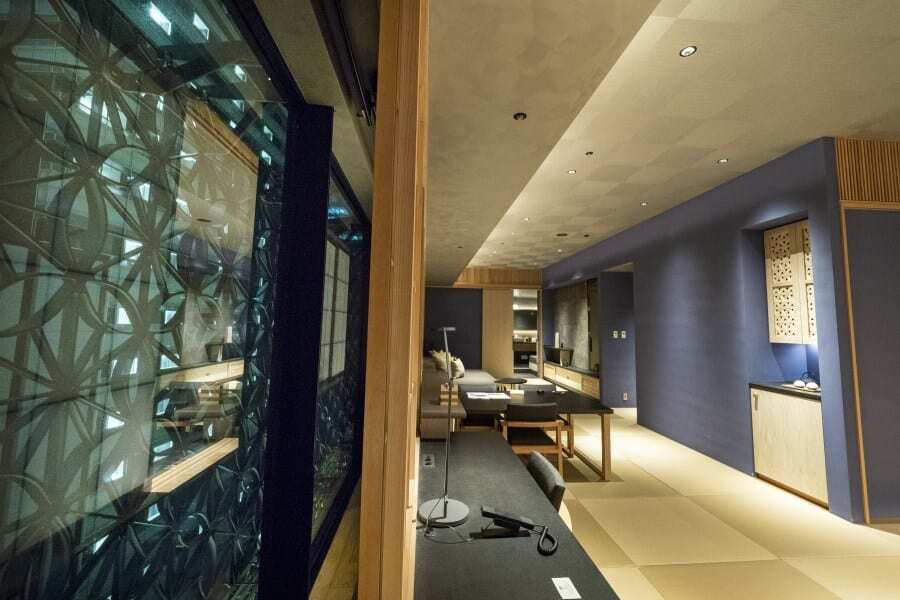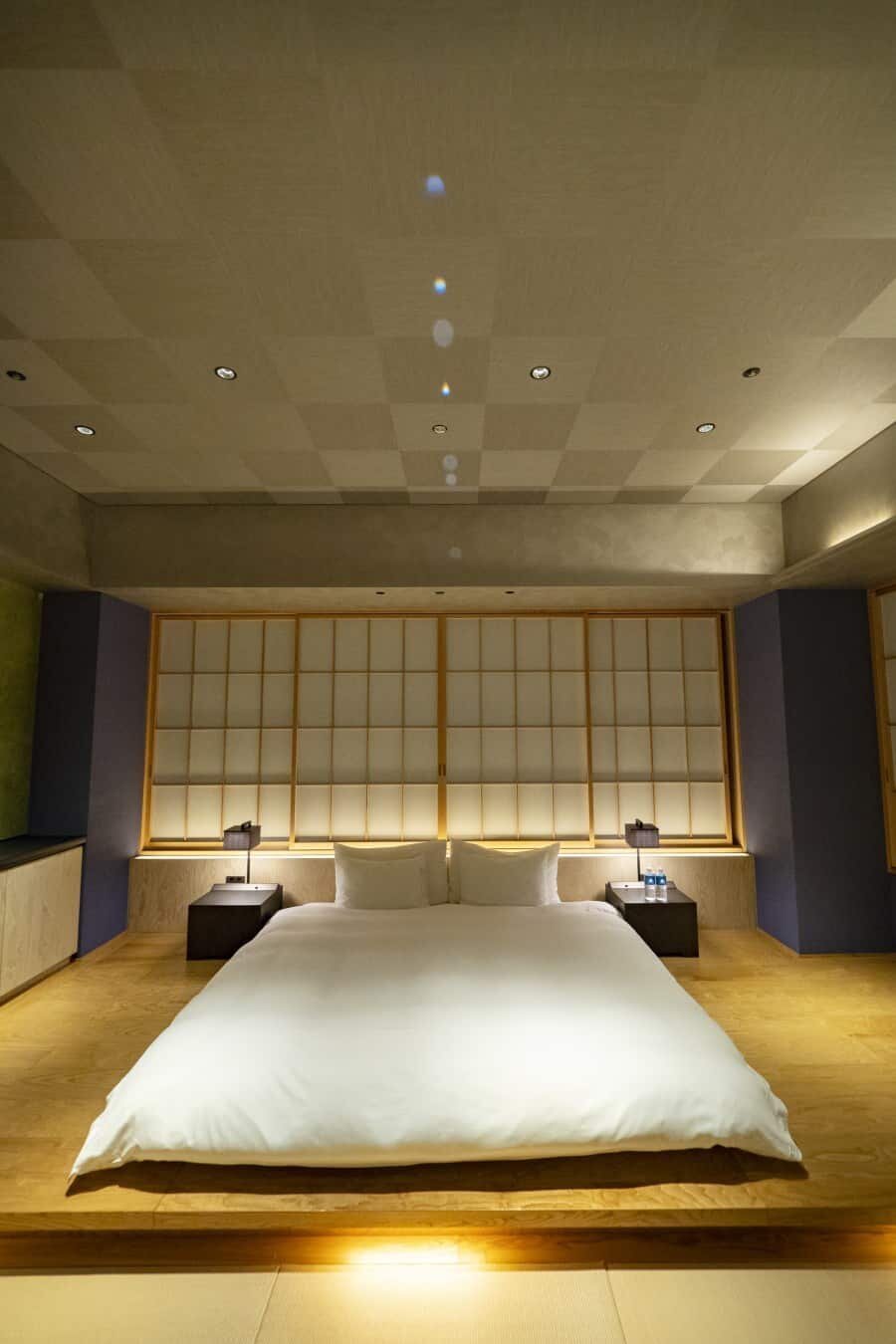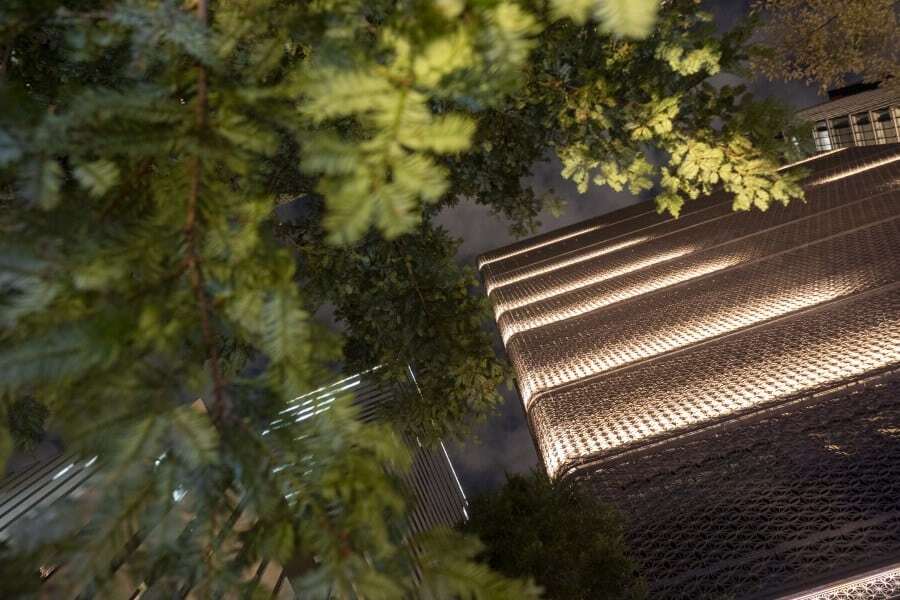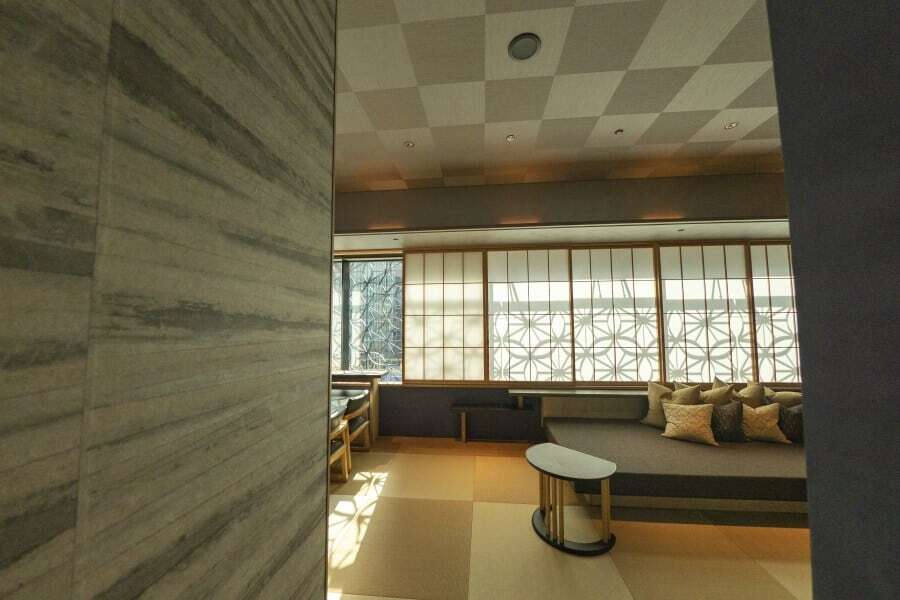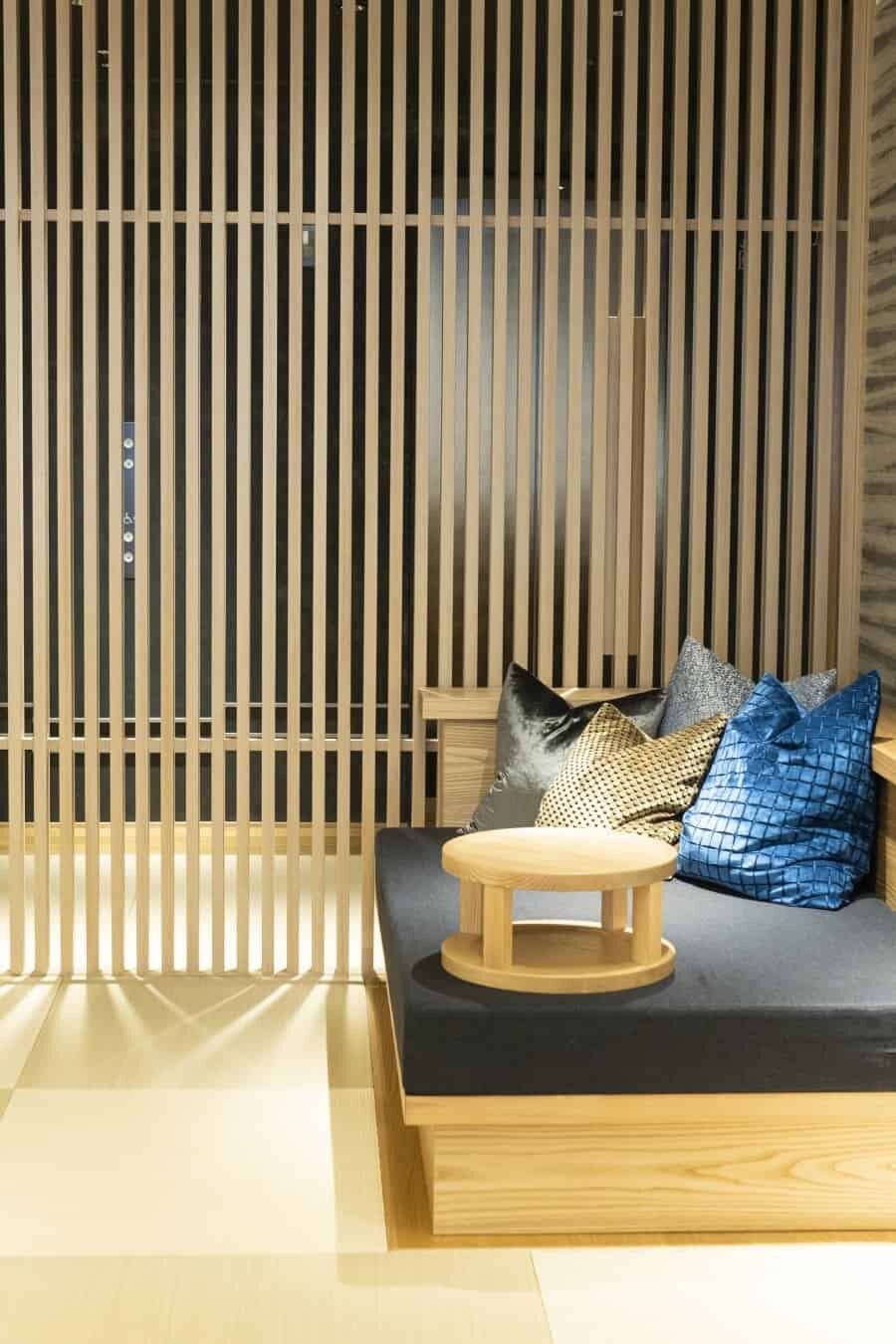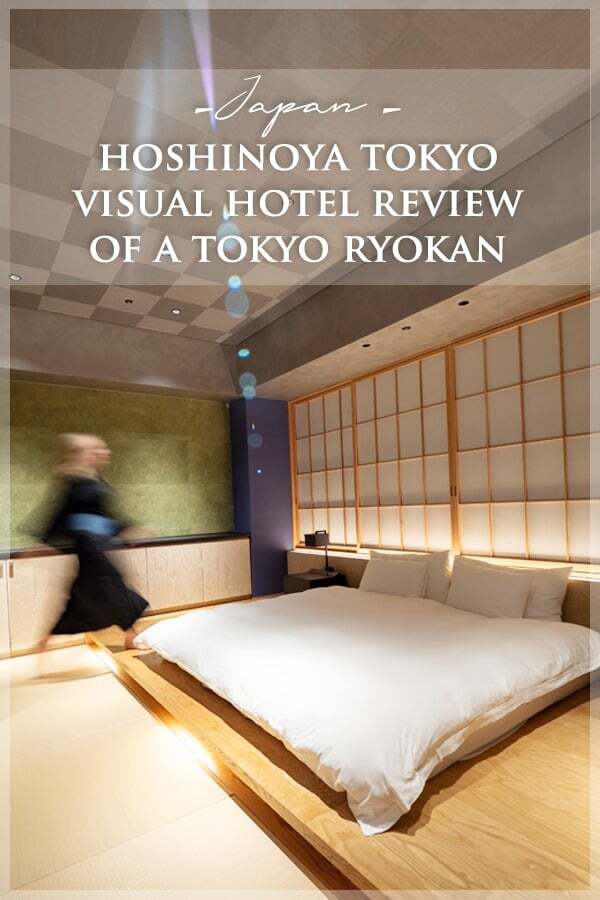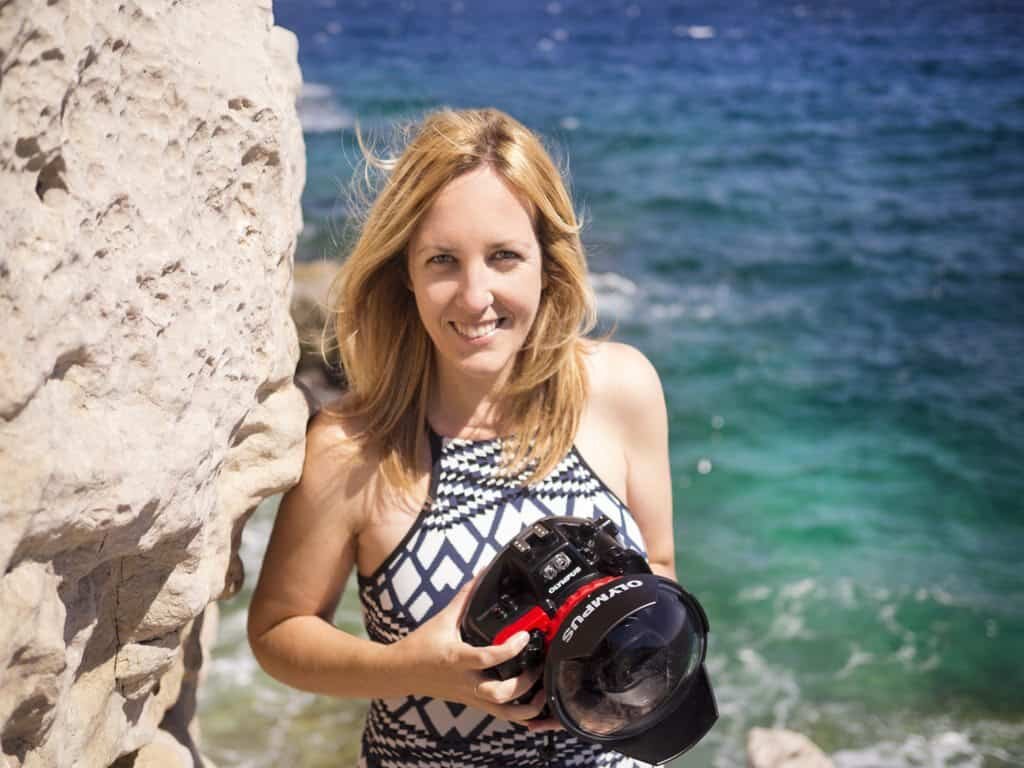 Hello! I'm the founder and photographer behind The Wandering Lens.
With 17+yrs experience as a professional travel and landscape photographer, all advice found on this site is from my personal experience on the road. I hope it's useful for your own travels and would love to hear in the comments about your trips and experiences around the world.