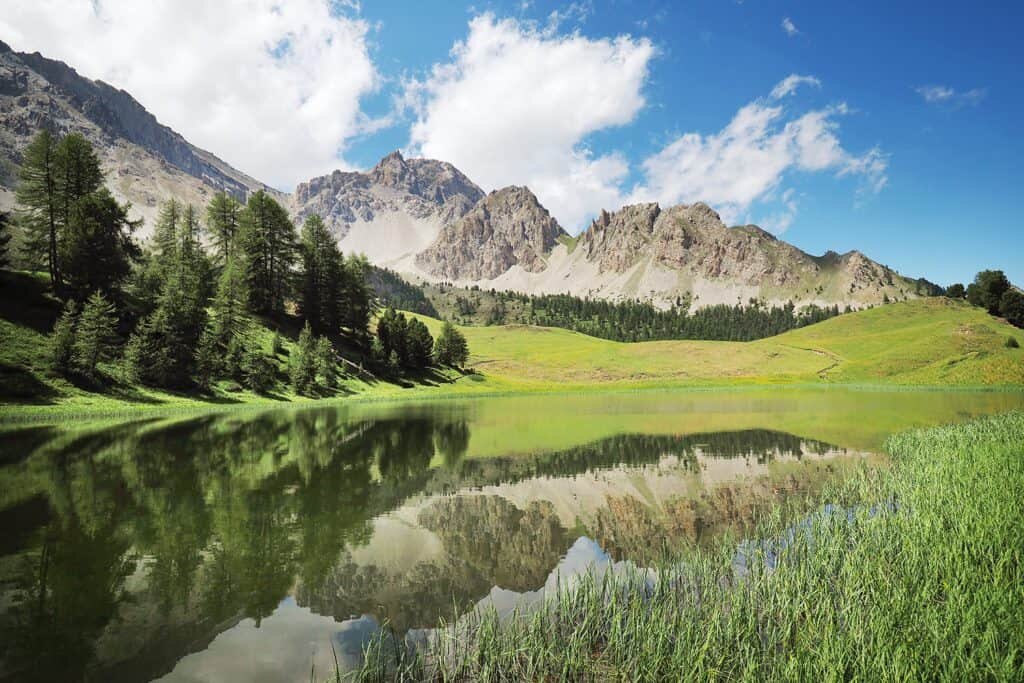 Queyras National Park – Hautes-Alpes Region, France
There's something about being in the mountains that lets your mind relax and creativity reign.
Sure it could be the altitude making you a little loopy but I think it's got a lot to do with the fresh air and those photogenic peaks that beg to be gazed upon.
I recently visited the Parc naturel régional du Queyras in the Hautes-Alpes region of France for some outdoor adventures. Of course my camera and Clement (my partner) came along too.
The Queyras region is actually home to Saint-Véran which is officially Europe's highest village perched at 2042m. Visiting in summer the village felt bizarrely warm and the lack of snow made me question it's altitude but having seen photos of this village in winter, it's a total snow globe come to life!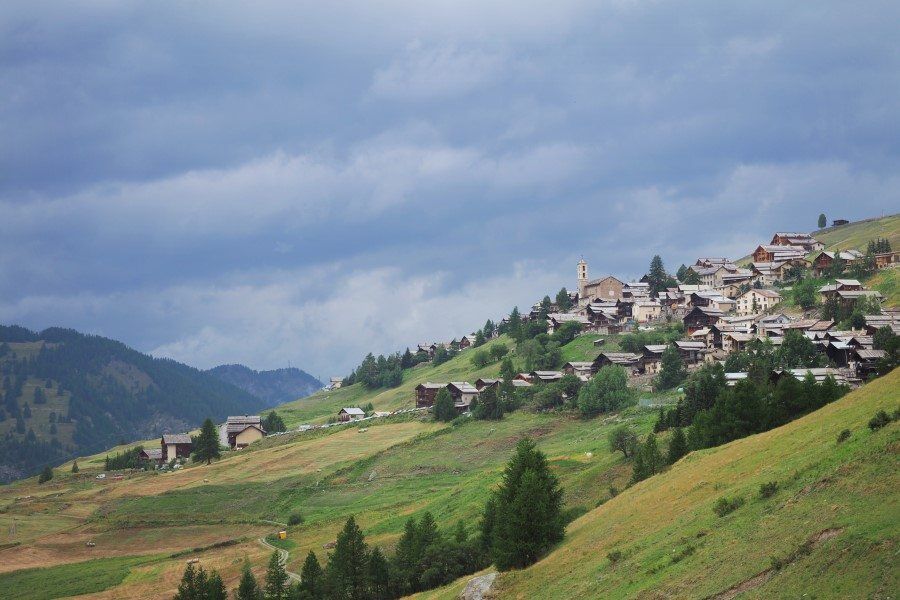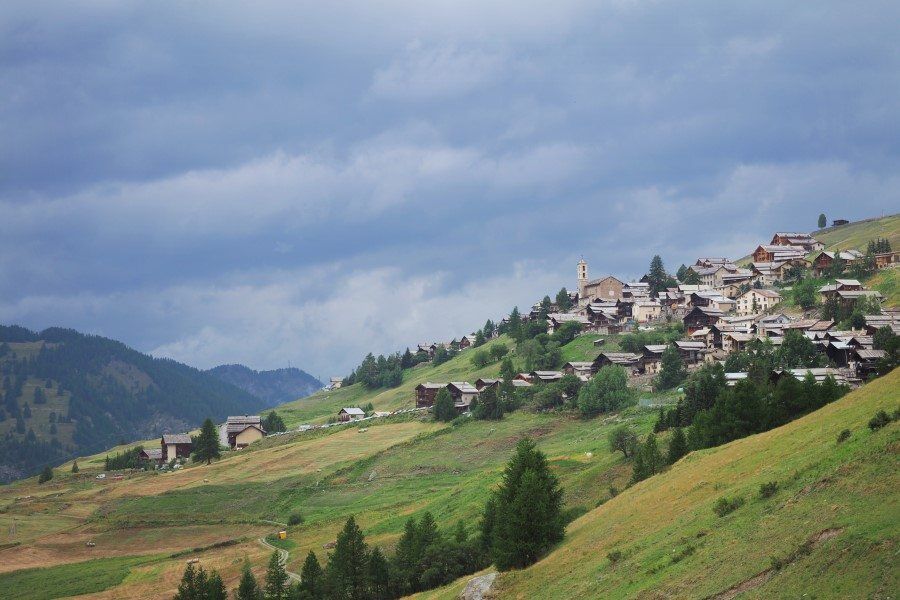 Saint-Véran – Europe's Highest Village
Throughout the village of Saint-Véran are a series of five hamlets, each sectioned off centuries ago to ensure there was a dedicated fountain and fire pump in case of fire. Within the hamlets are wooden chalets known as 'Fustes', a traditional method of building using tree trunks and logs.
The wooden chalets create a fairytale like atmosphere and roaming the village really feels like you're stepping back in time. There are also sundials to be found throughout the village, some painted on the sides of buildings, others a little less obvious, apparently there are over 40 to be seen.
Escaping to the mountains or a national park is a great way to refuel your love of photography. Putting your mobile away, getting away from the computer screen and focusing on nature does wonders for your mind and creative thoughts.
While in Saint-Véran we set off on a few hikes so I could photograph the region but also because we just wanted to explore a little in nature.
From the village there's a number of hiking trails you can take either up to the rugged peaks or down into the valley. We opted for the slope downhill (which of course meant uphill on the way back!), towards L'Aigue Blanche, a stream that flows through the valley and thick woodlands.
Within a short distance of the village you can go marmotte spotting to see one of the cutest little chubby animals in existence. Marmottes are very shy creatures, they look like a mix between a beaver and a wombat and burrow in holes like rabbits.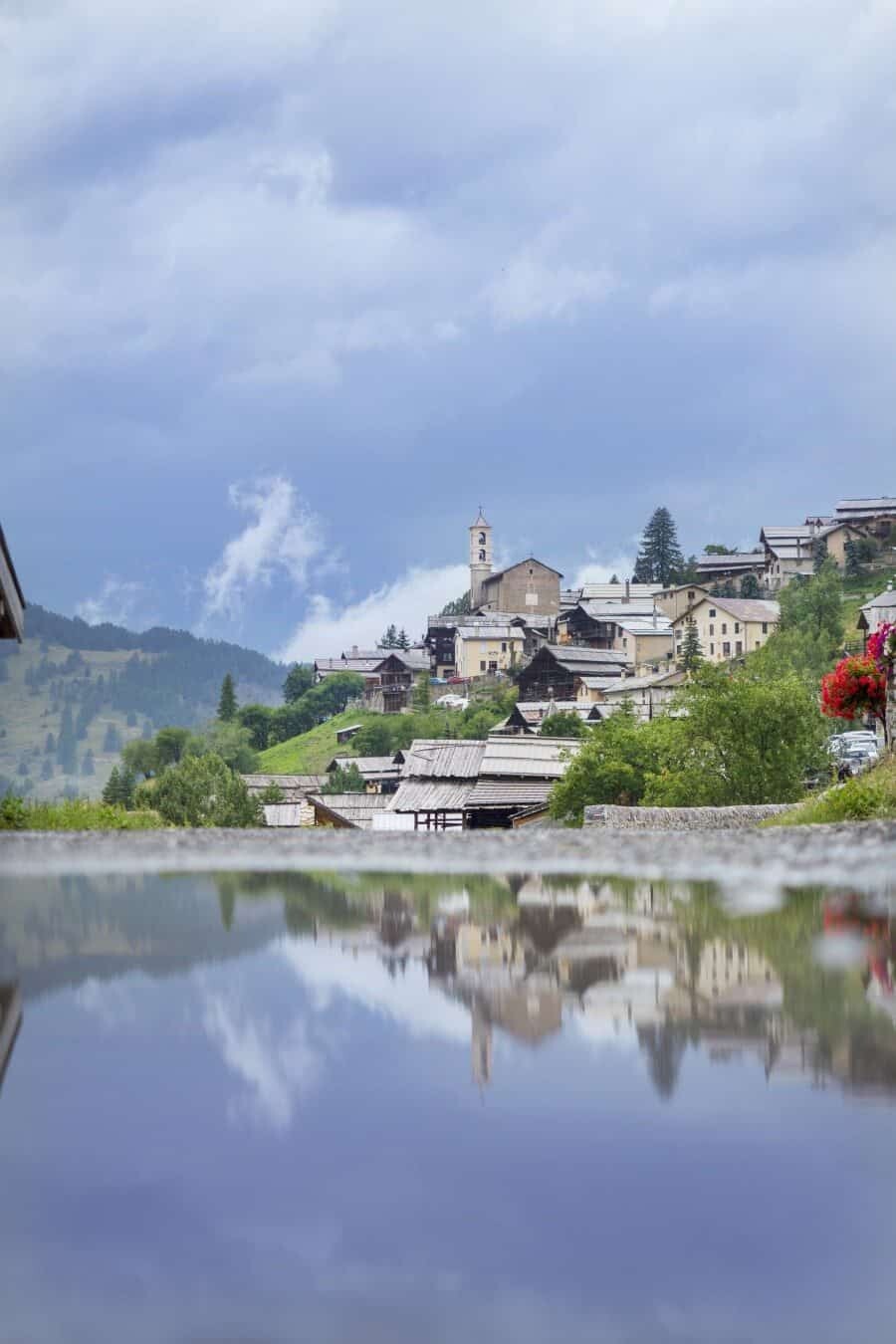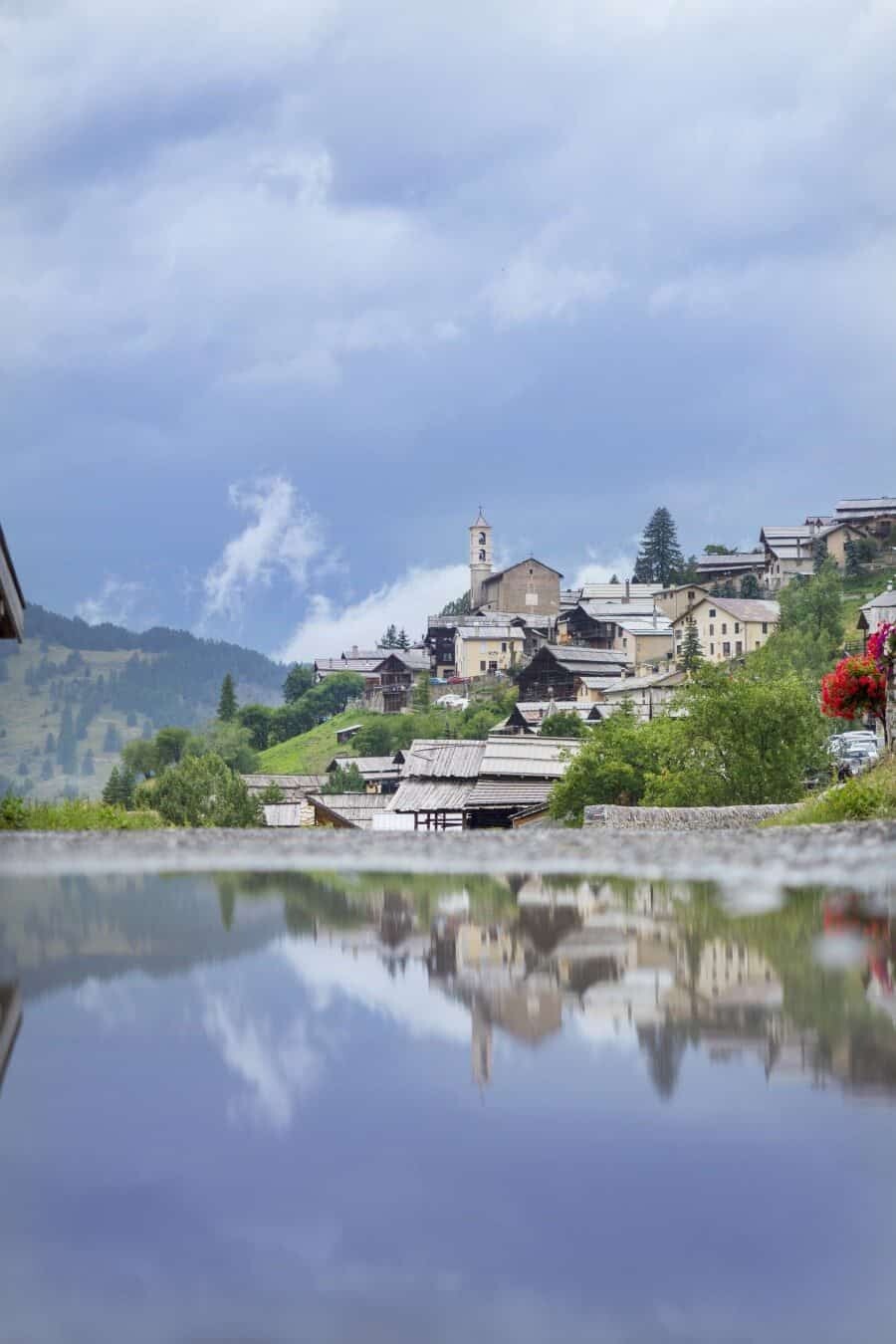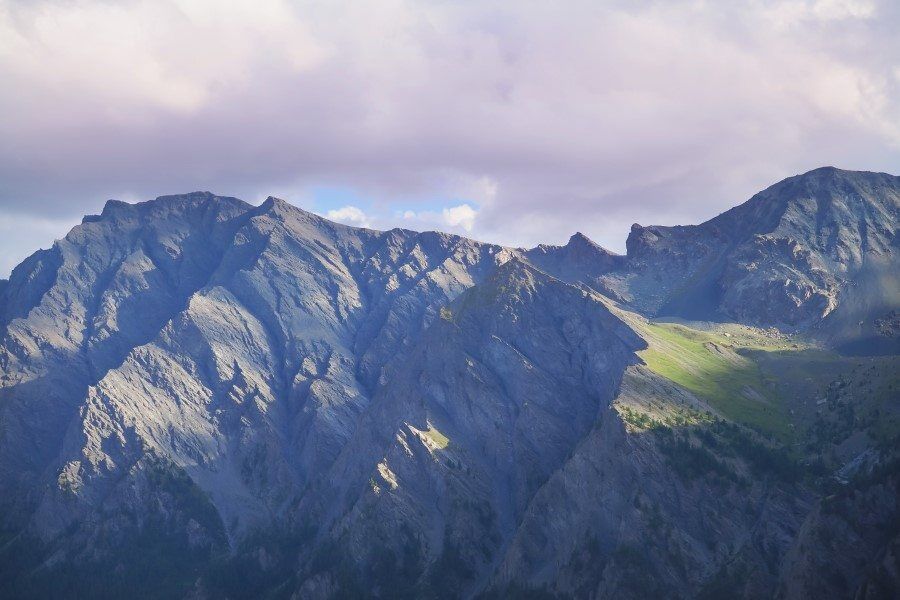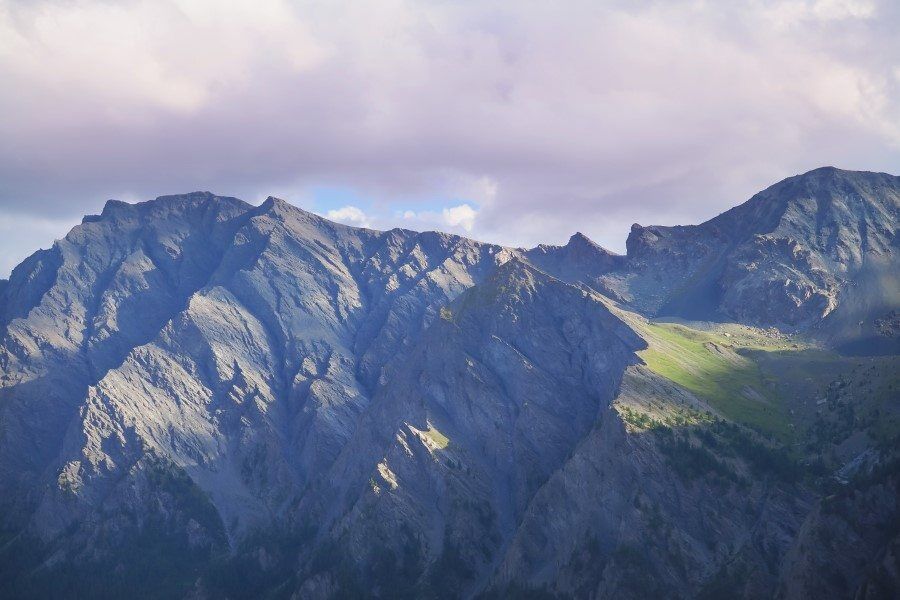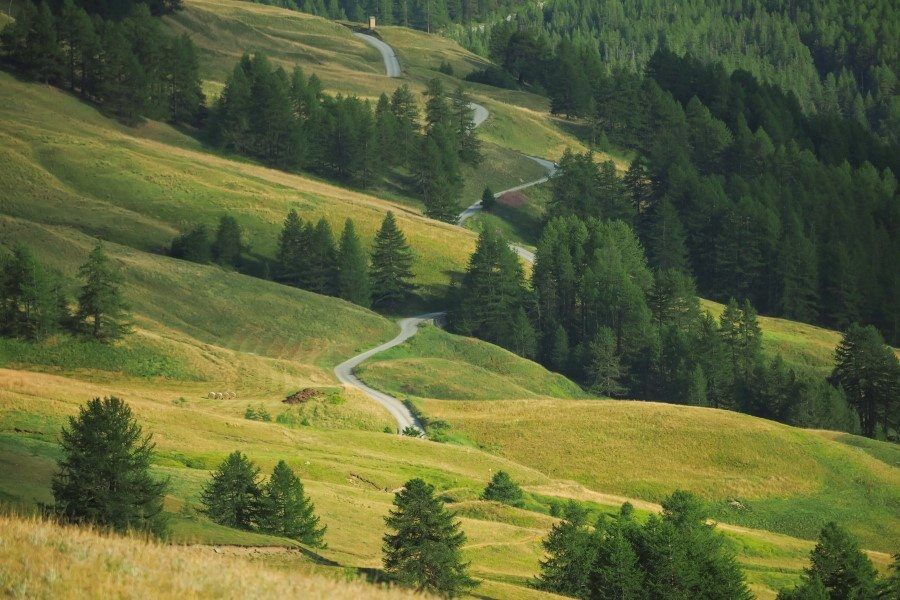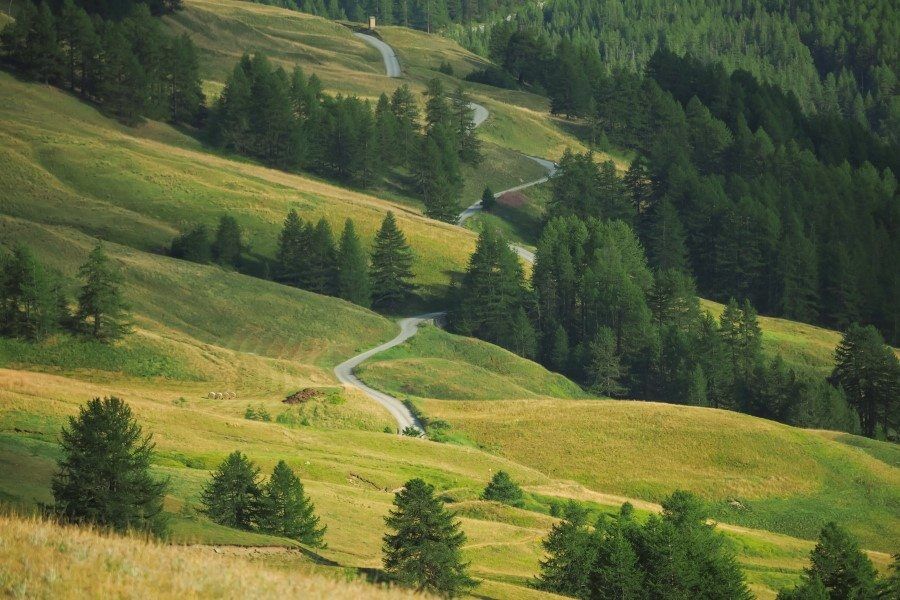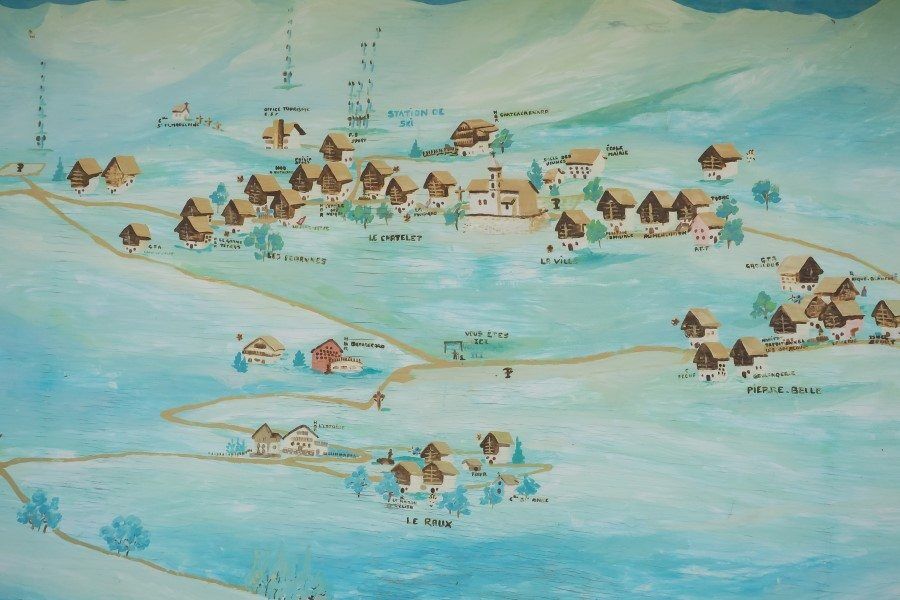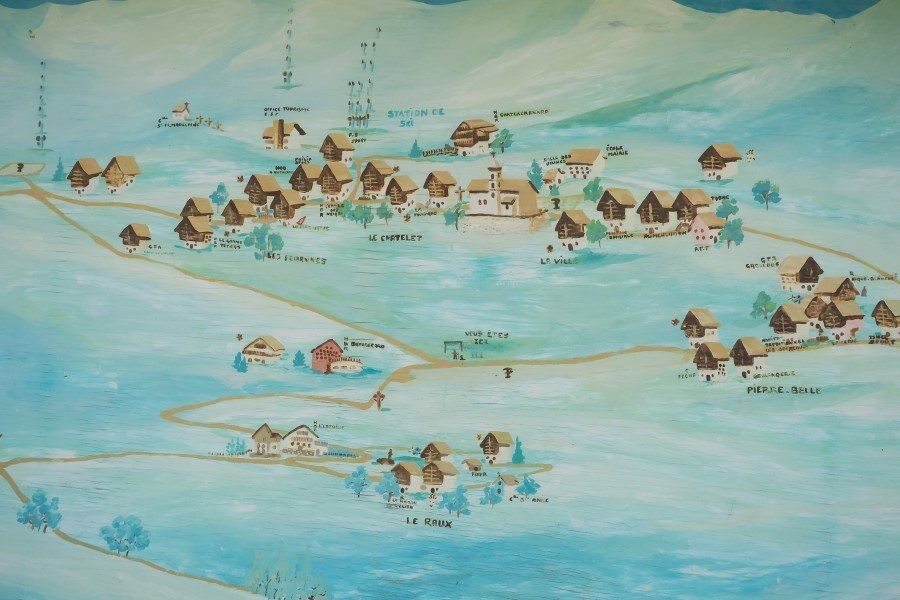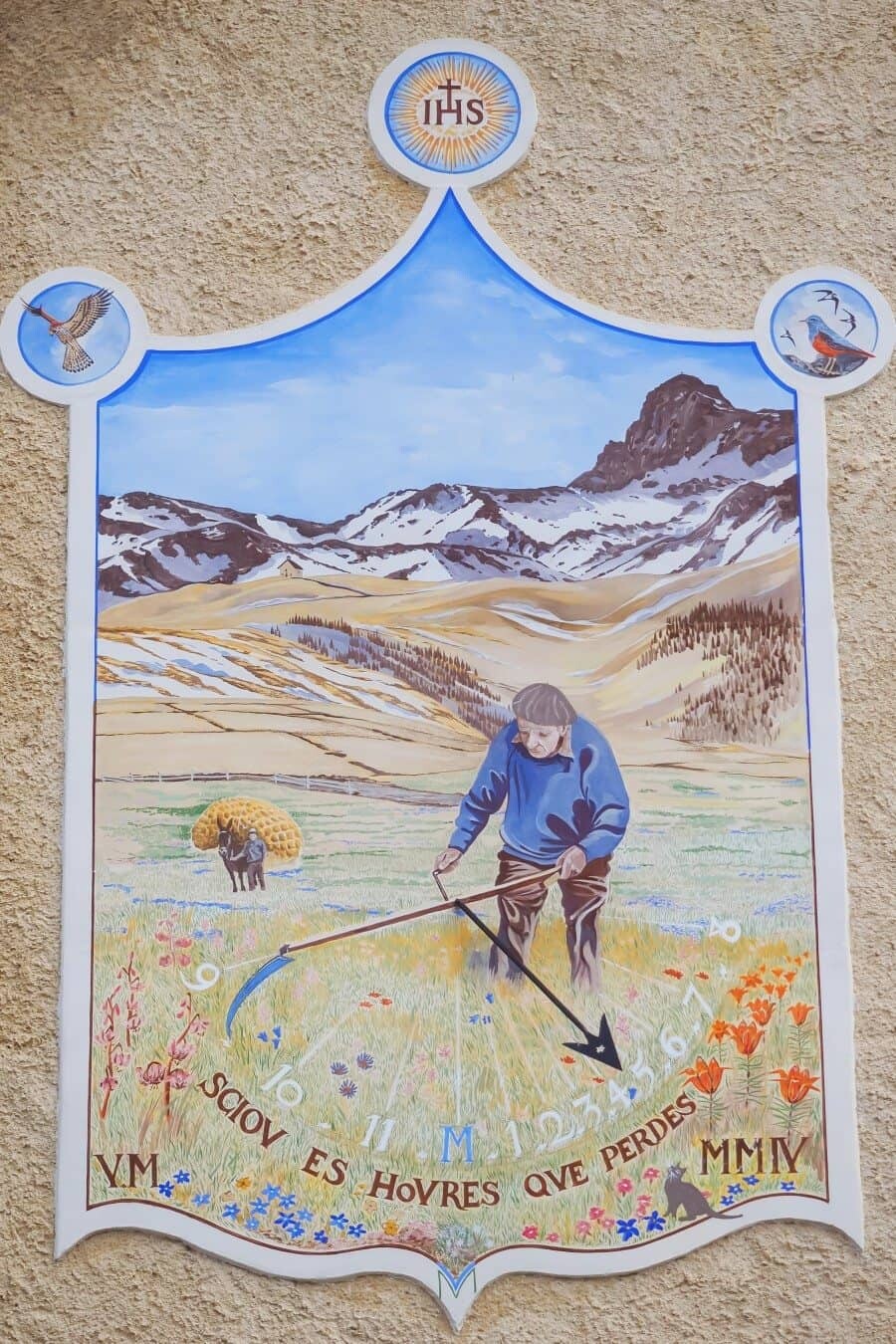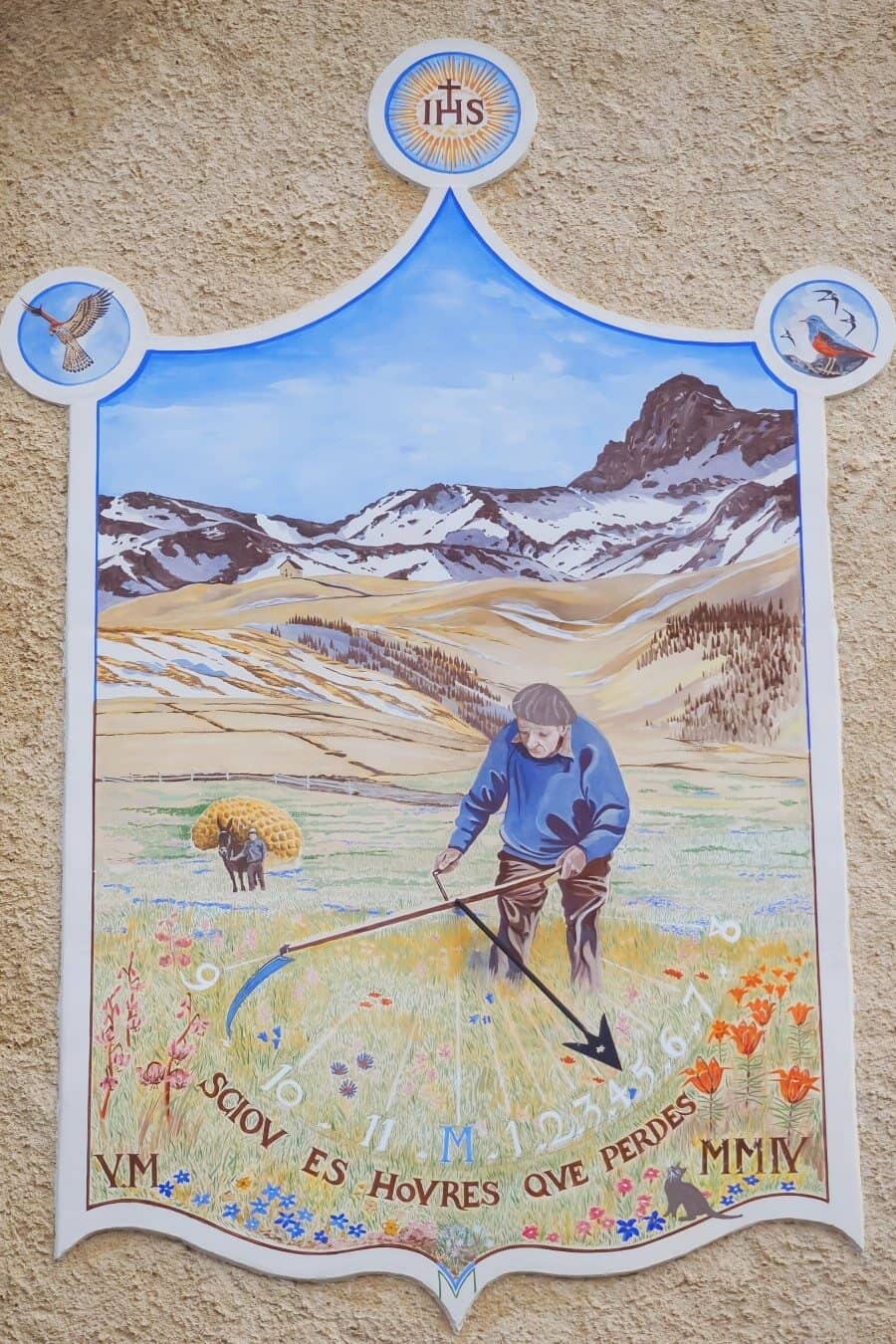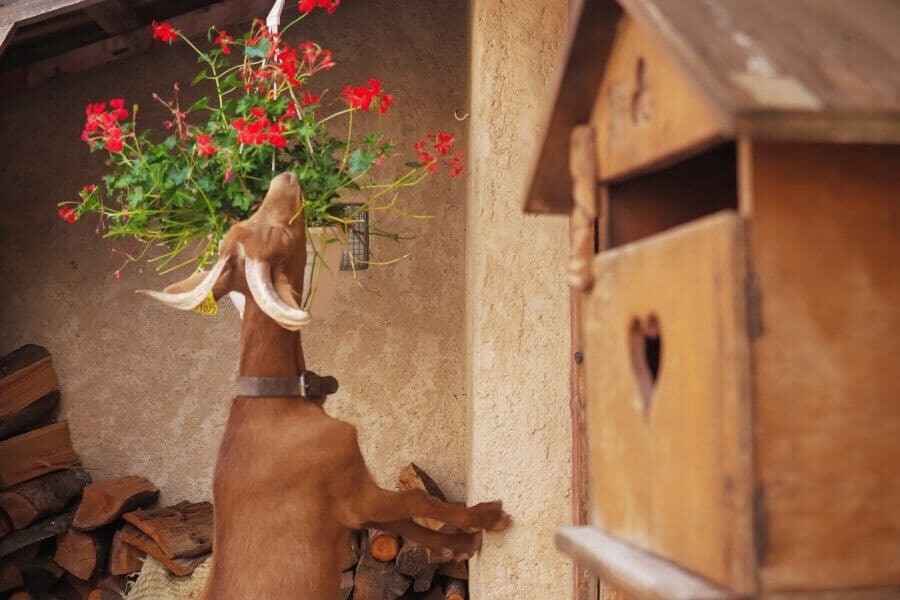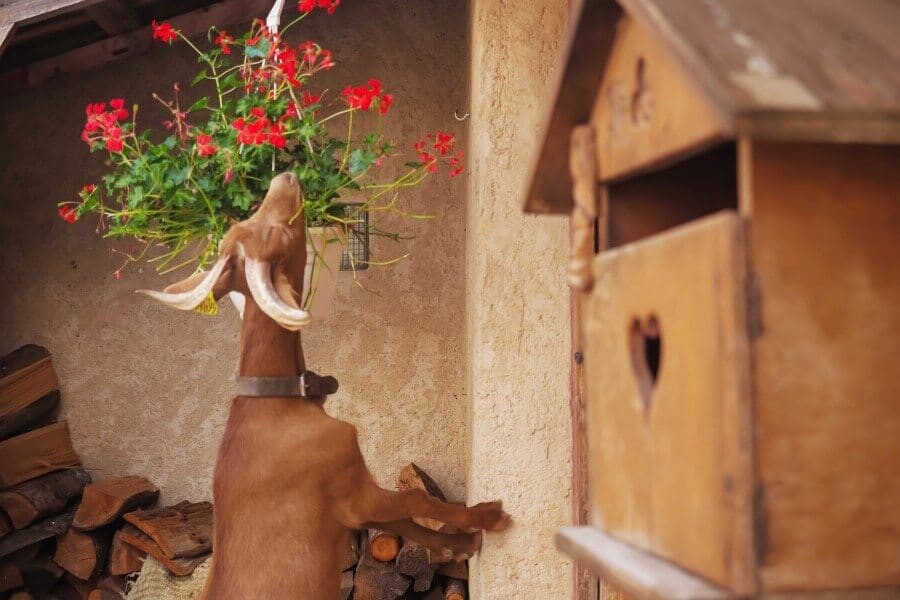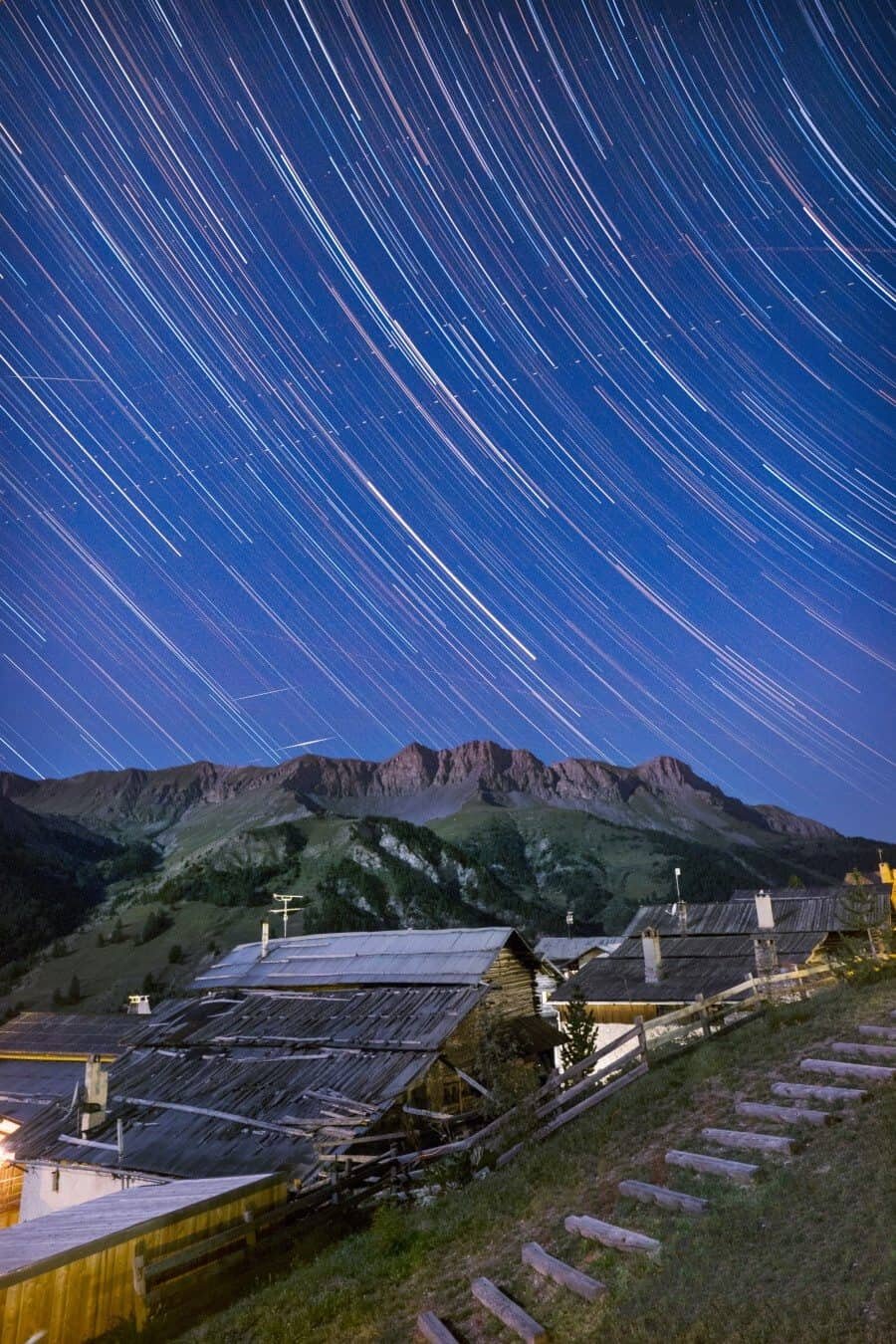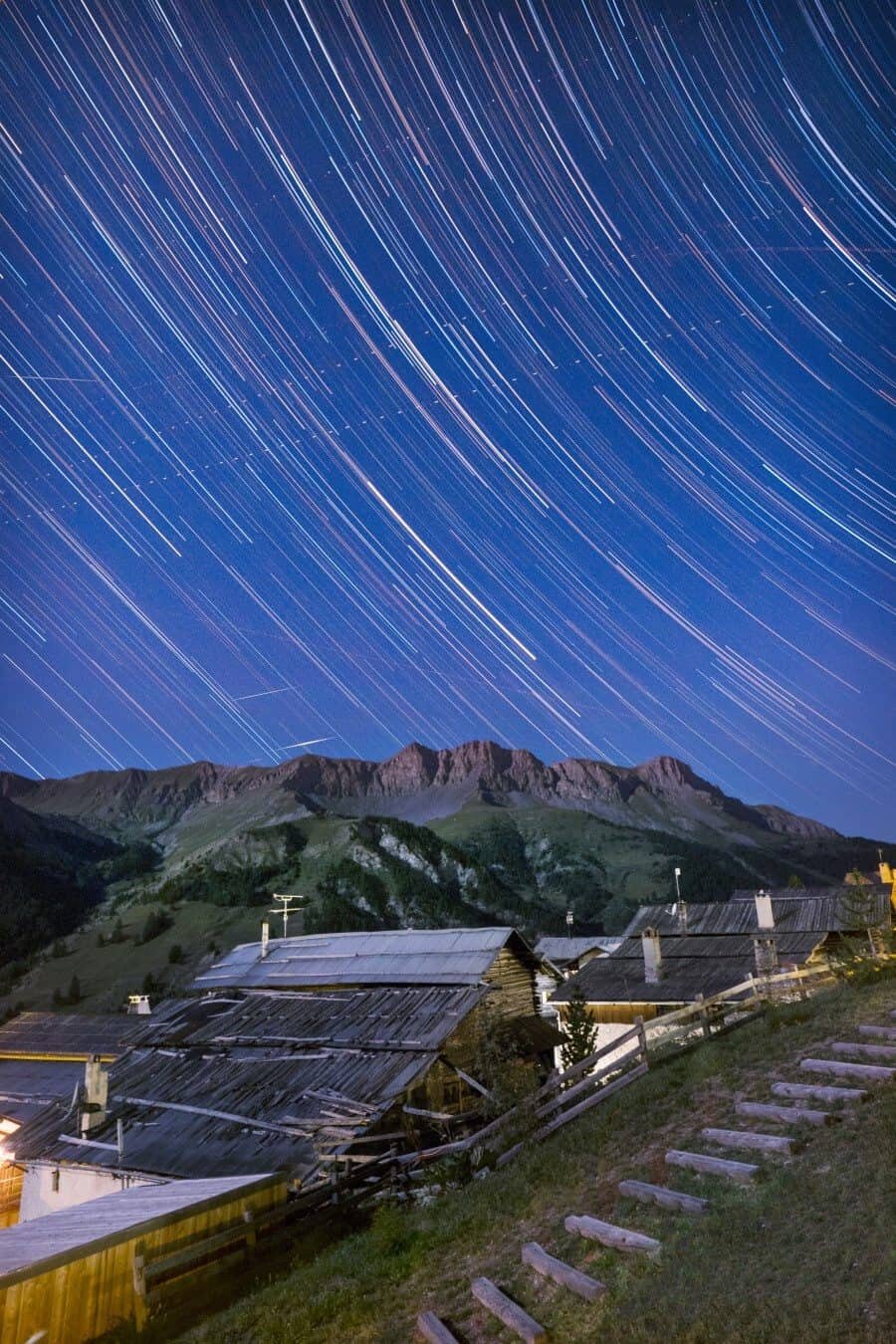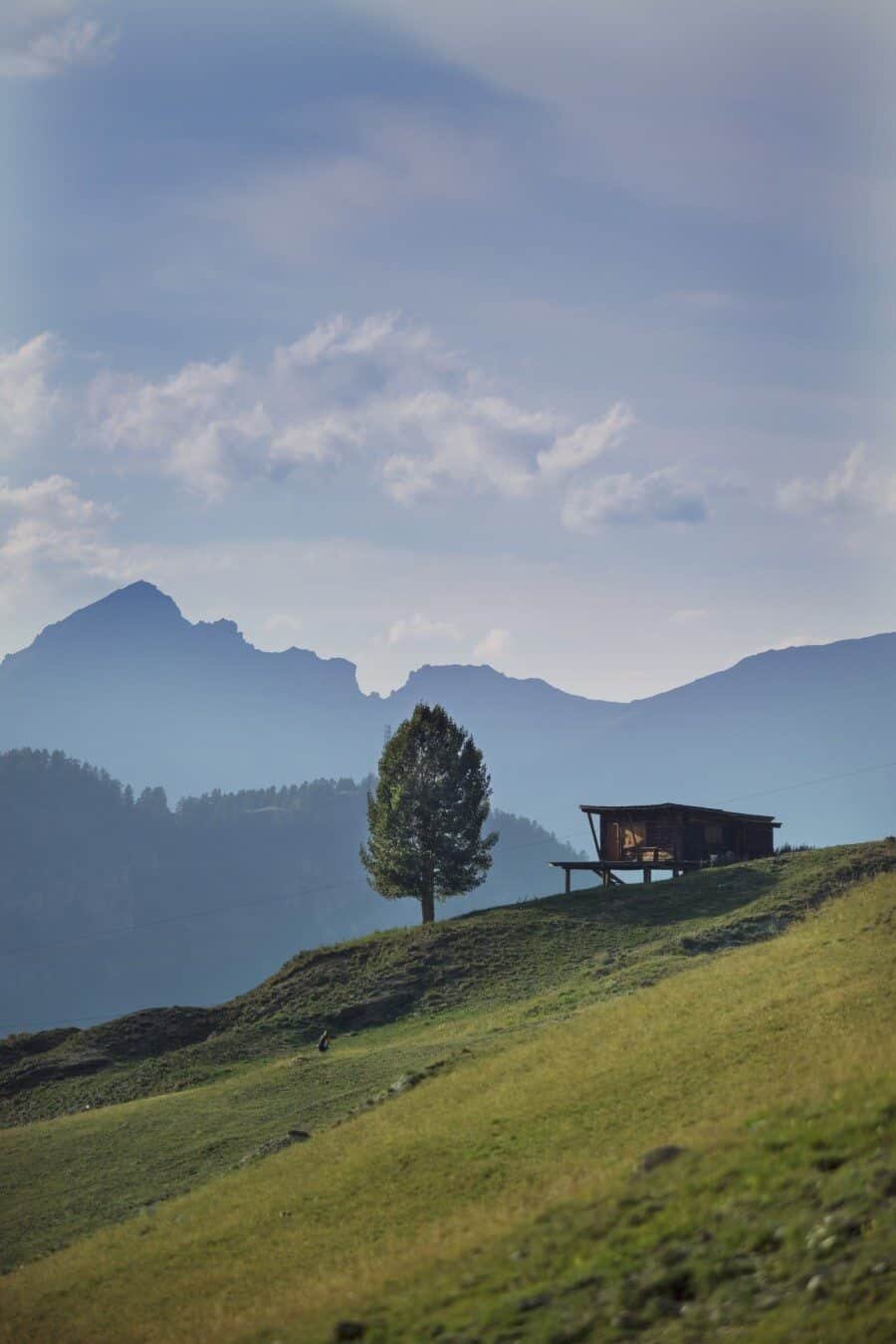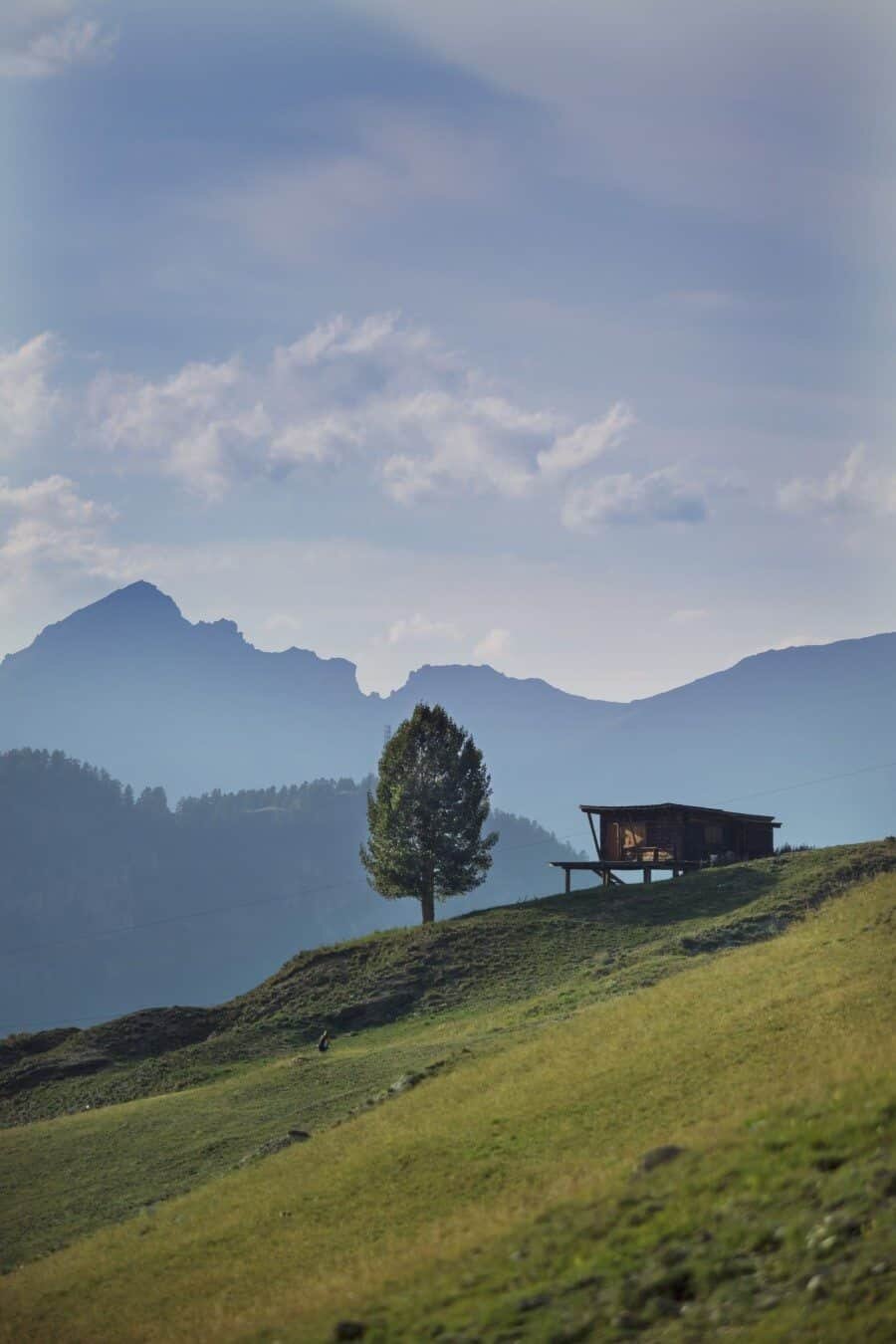 ---
Hiking to Lac Miroir
Googling to find picturesque lakes to photograph, I couldn't take my eyes off one called 'Lac Miroir'. The images just looked so perfect, with towering mountains reflecting in a perfectly still lake it was obvious why the name was Lac Miroir (Mirror Lake).
Trying to find information on how intense the hike was, we found a blog that said it was a 2hour return hike, perfect. Only, there must have been some information lost in translation because it wasn't return, it was a 2hr steep ascent uphill to reach the lake, another 1.5hrs back down.
Located in the next valley across from Saint Veran, you'll find the starting point of the hike in Pied du Melezet just near Ceillac.
After about 1hr uphill with shaking legs I started questioning why we were doing this, then came the sound of a waterfall. Gushing down the mountain it was a welcome relief to the heat and I basically took a swim by splashing the water all over me. Also the waterfall meant the water was coming from somewhere, so the lake couldn't be much further.
Also along the side of the track were pockets of hail from a storm the previous night, fresh ice while hiking is like a complete dream come true!
One hour later we finally reached 2215m in altitude, I laid eyes on the lake and all my aching muscles stopped, at least for a minute.
The scene before us was so jaw droppingly beautiful that I had to sit down and just stare in disbelief.
Lac Miroir isn't huge but because of the way it's located in an almost funnel-like location, the rocky cliffs appear to rise up, creating an incredibly dramatic scene.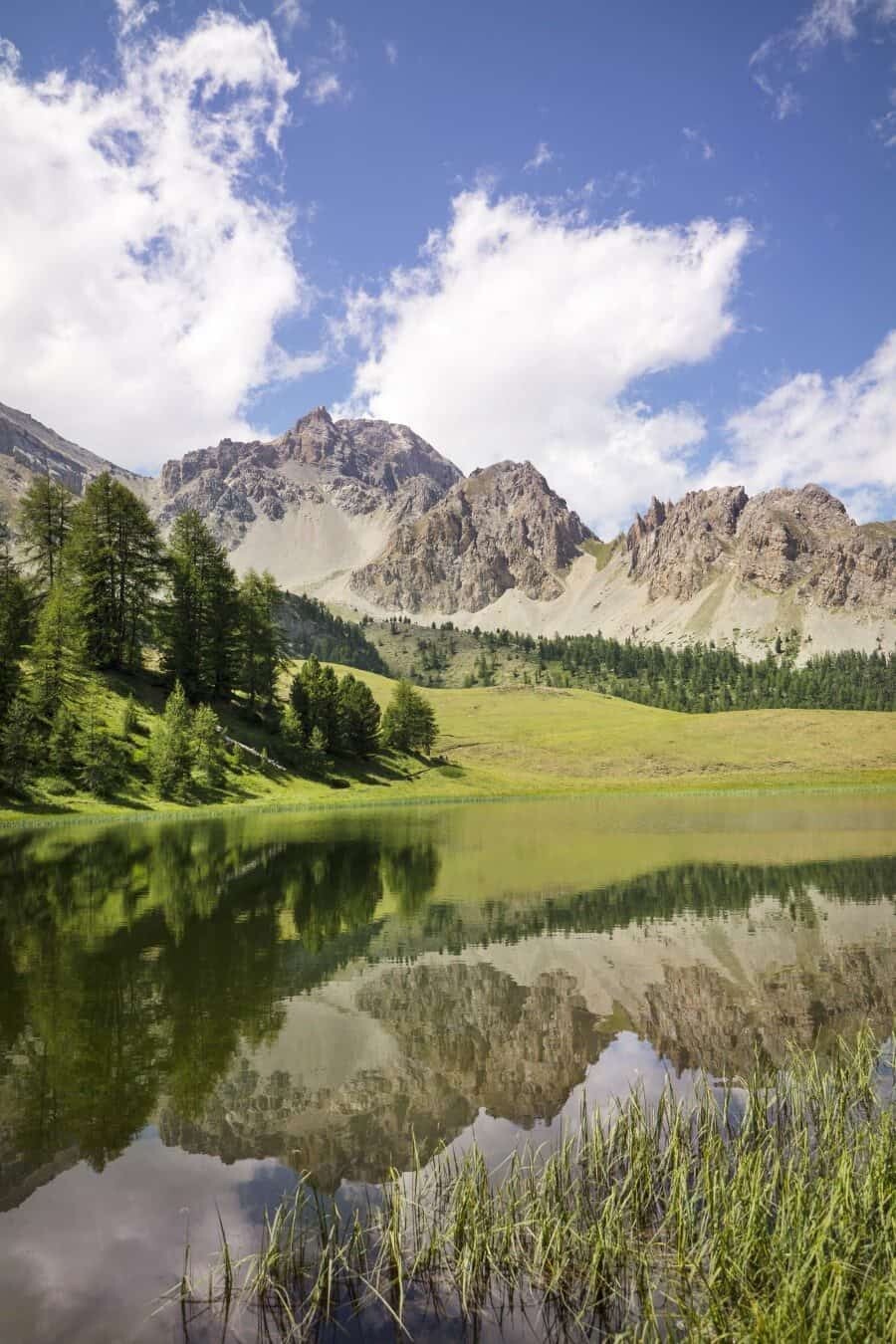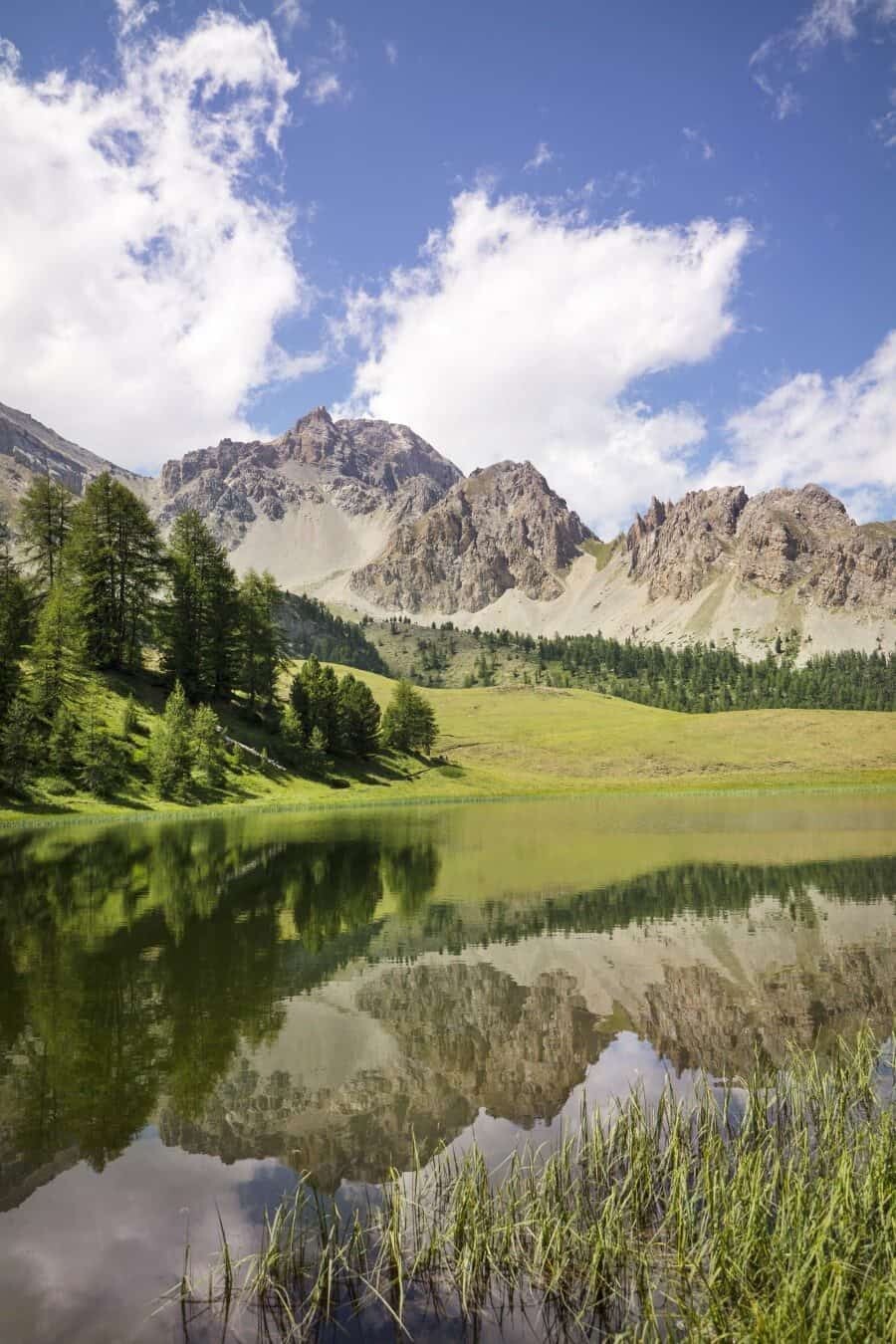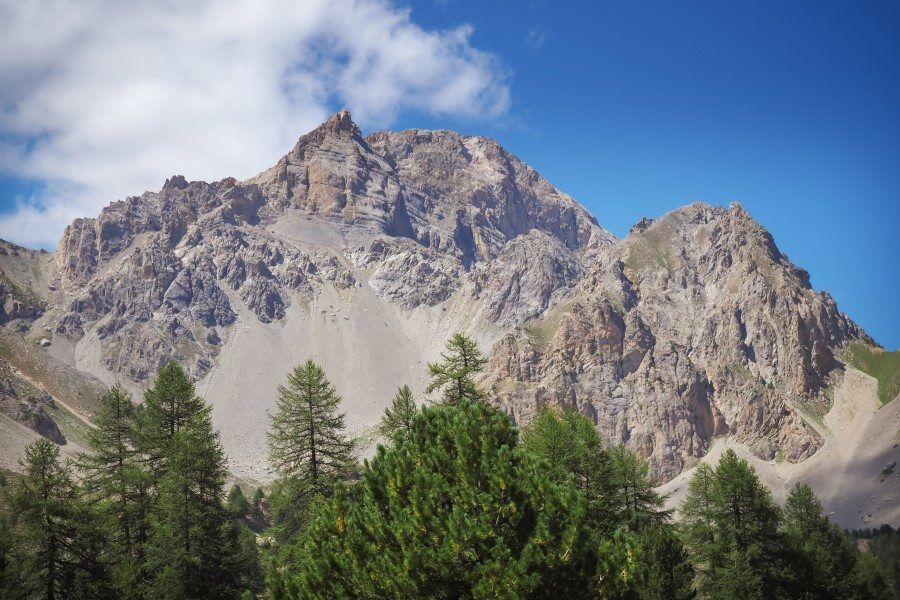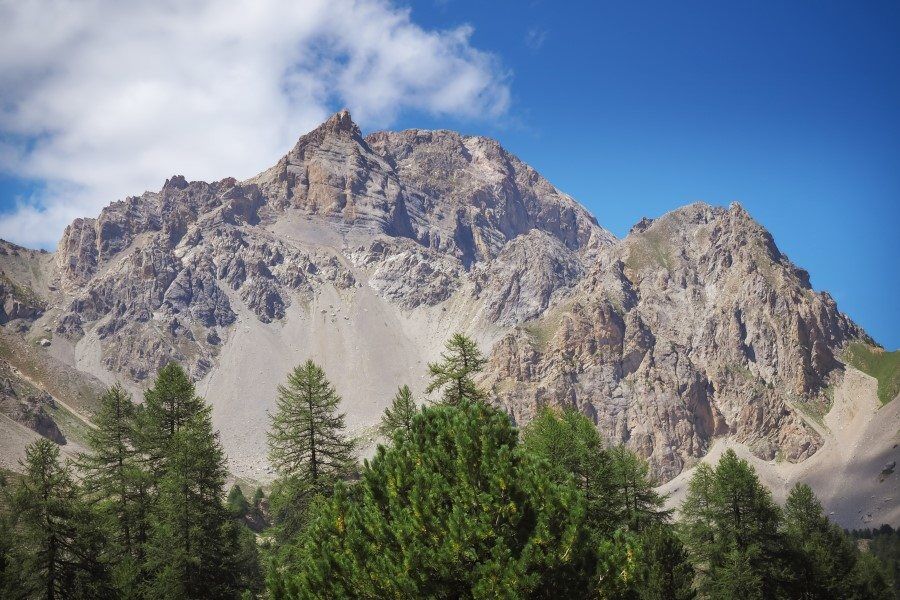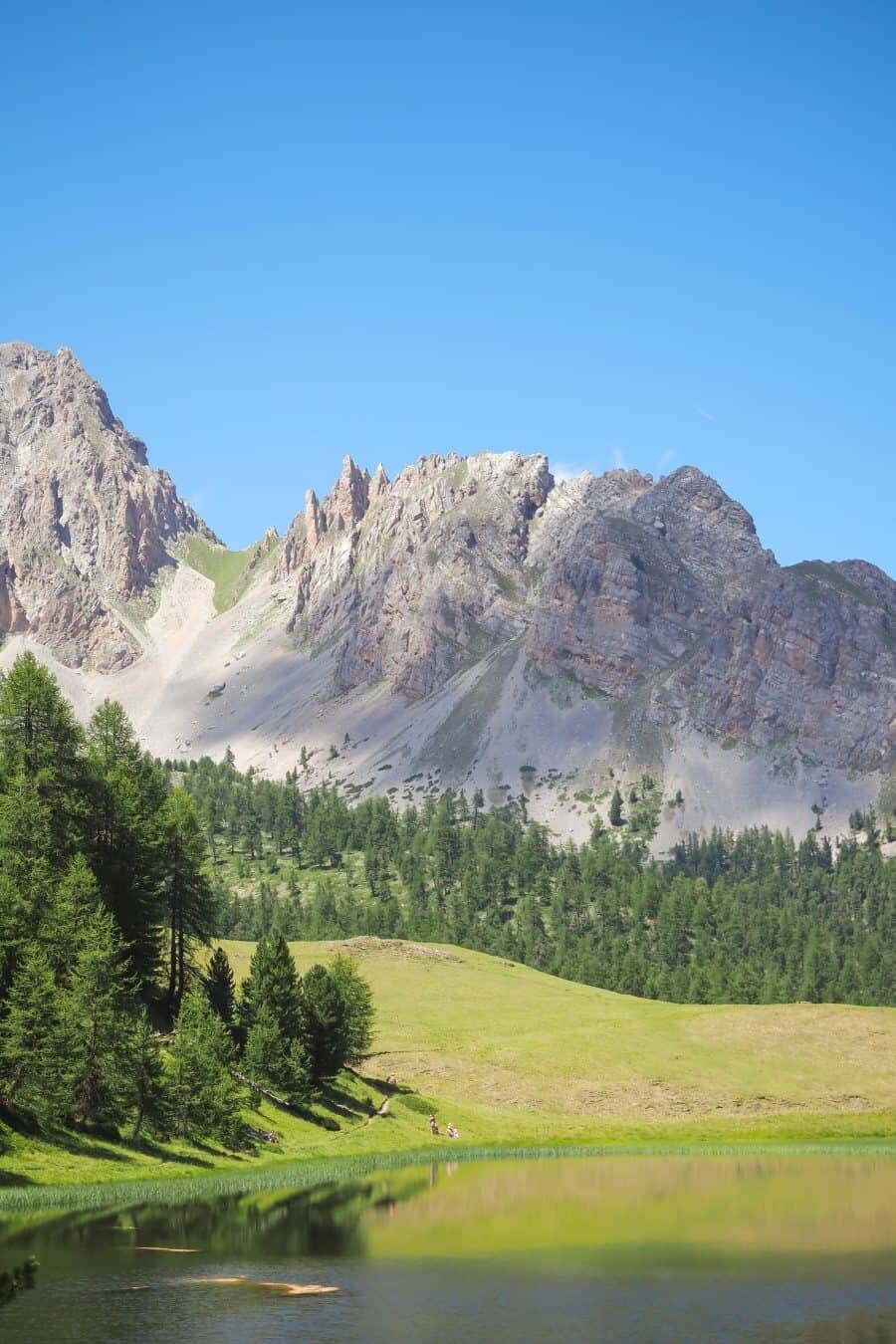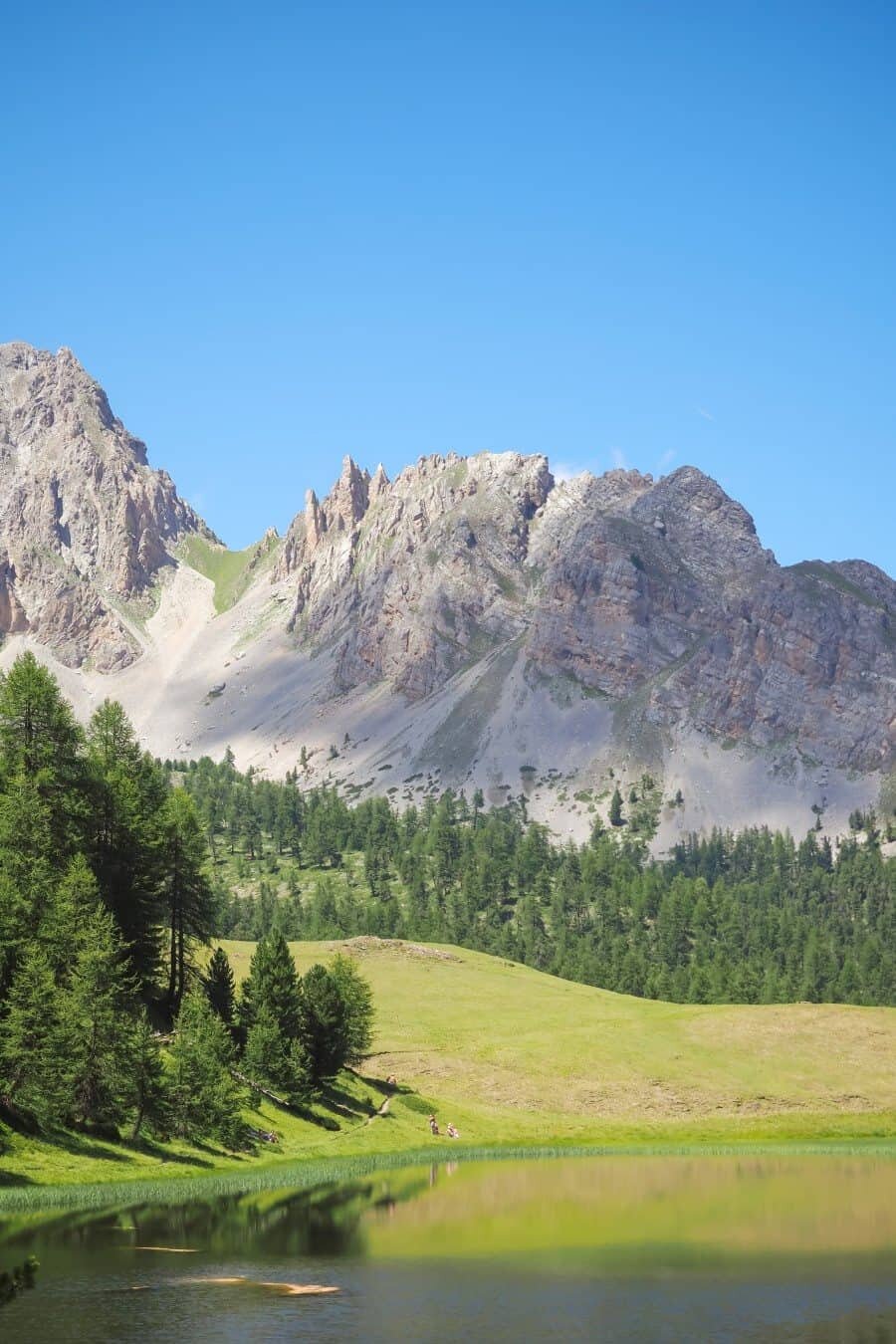 GETTING TO SAINT-VERAN
My suggestion is to hire a car because the scenery on the drive up is so photogenic that you'll find yourself stopping for a photo every few kilometres.
You can park at the bottom of the village for free and walk up the hill, or purchase a pass for 5 euro that allows you to park within the village. That said, parking is limited and it's only best to choose this option if you are staying at a hotel or are arriving early.
Visit the Saint-Veran tourism website for more info and seasonal activity details.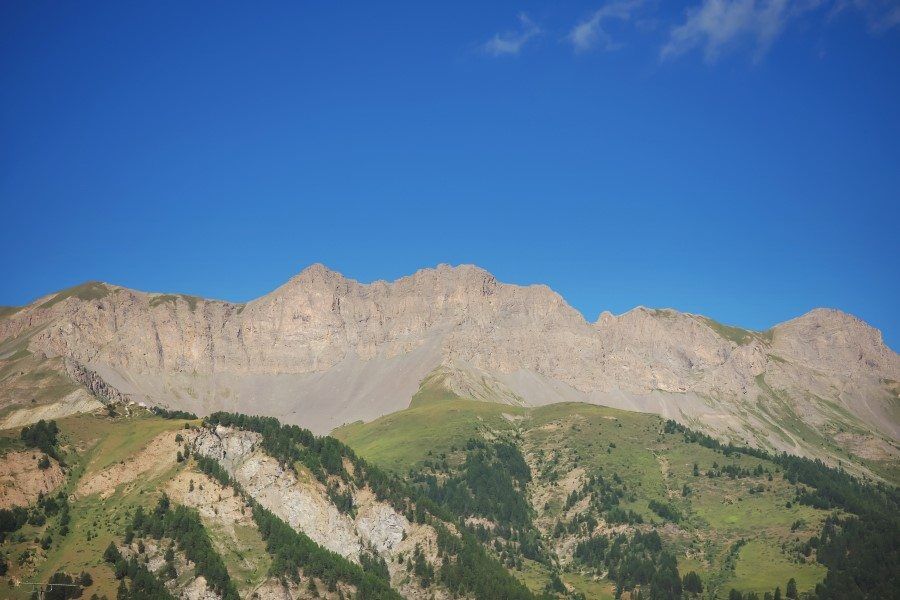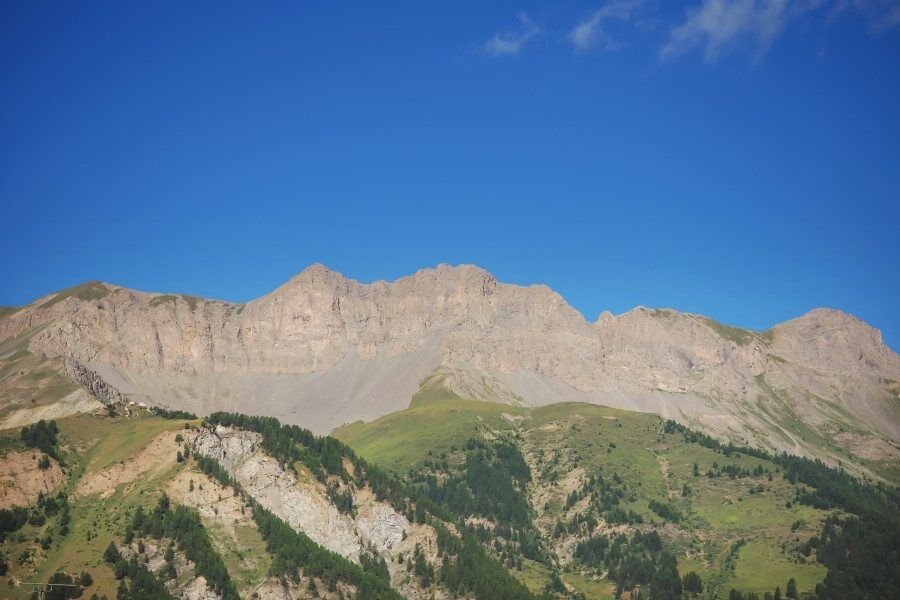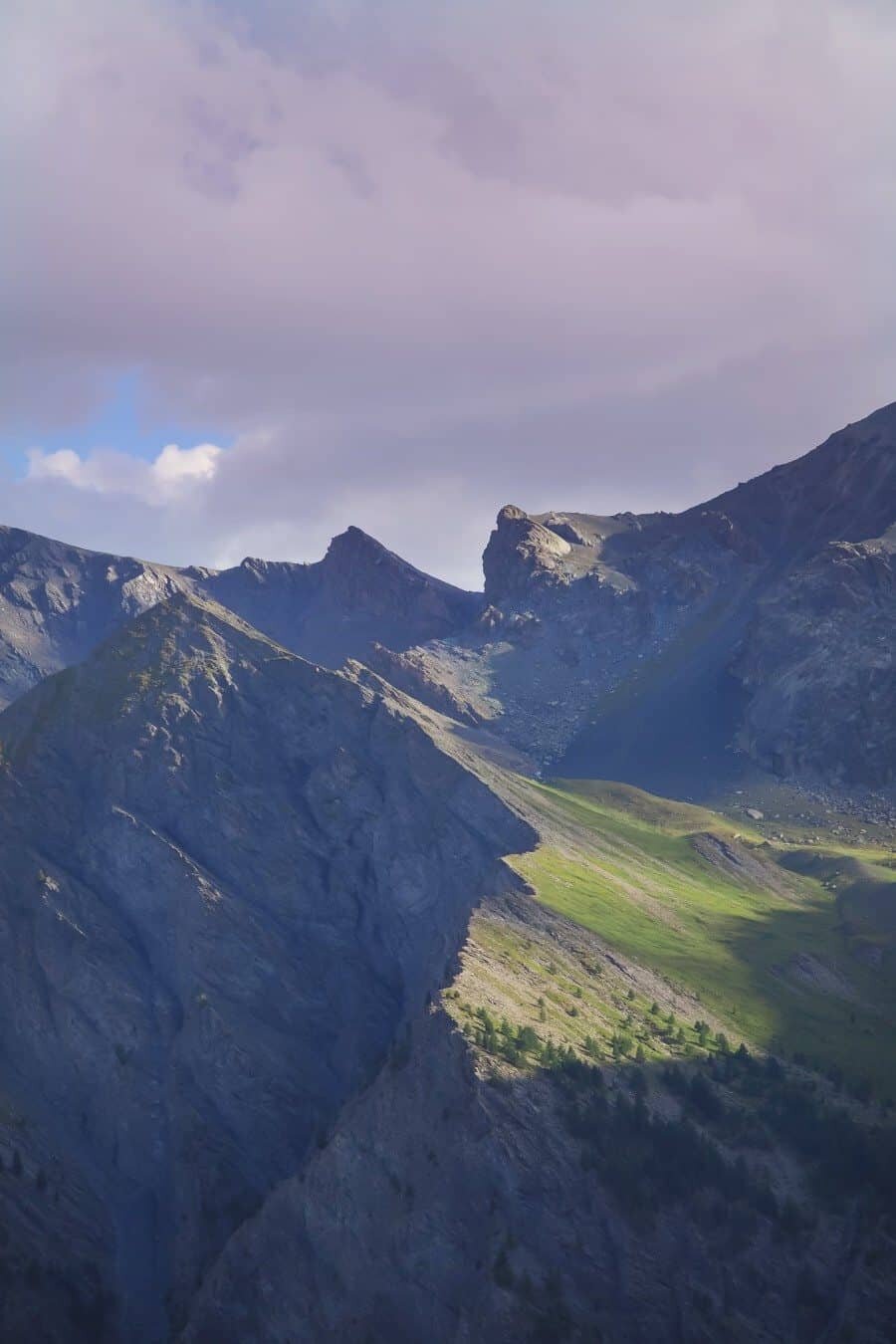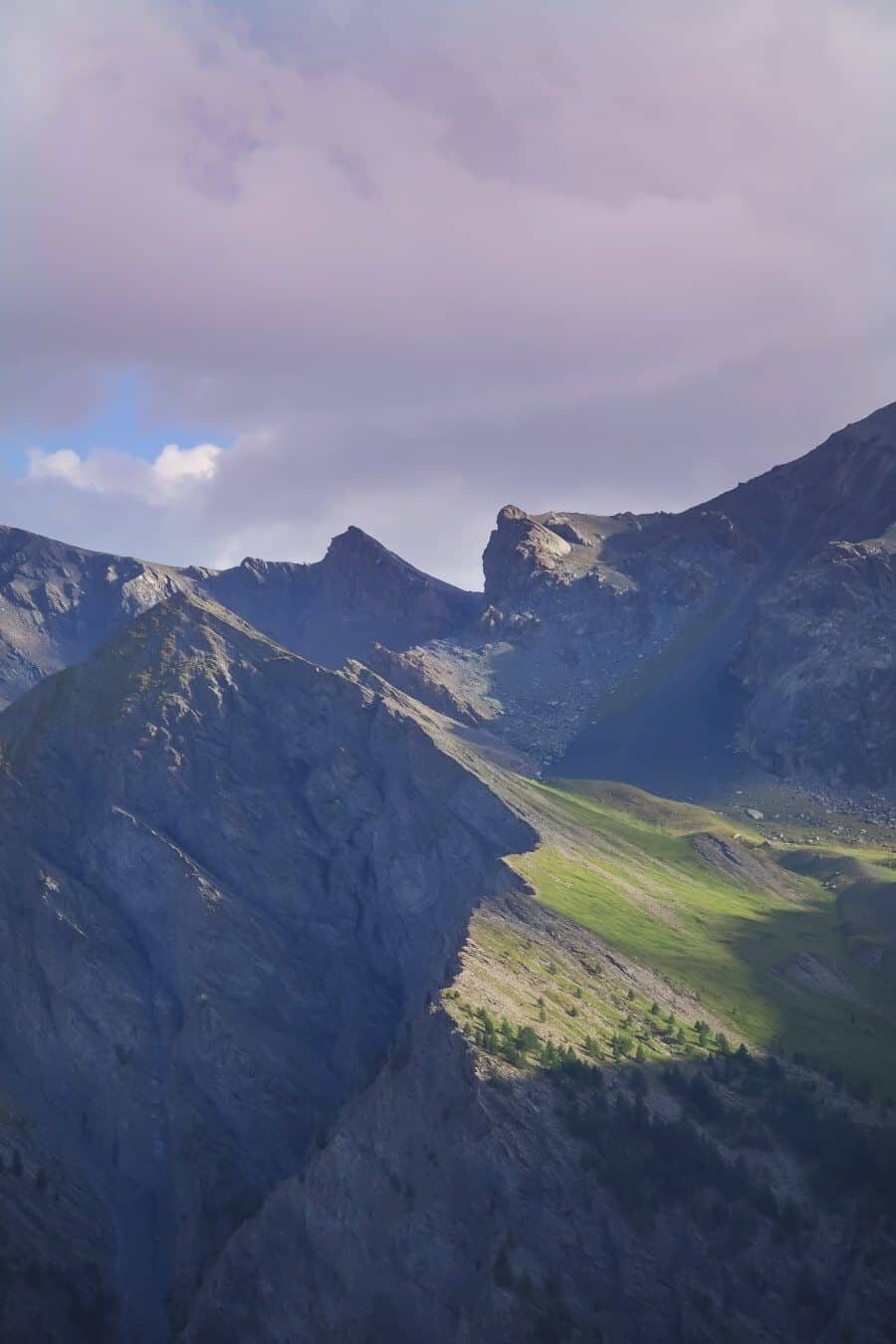 ---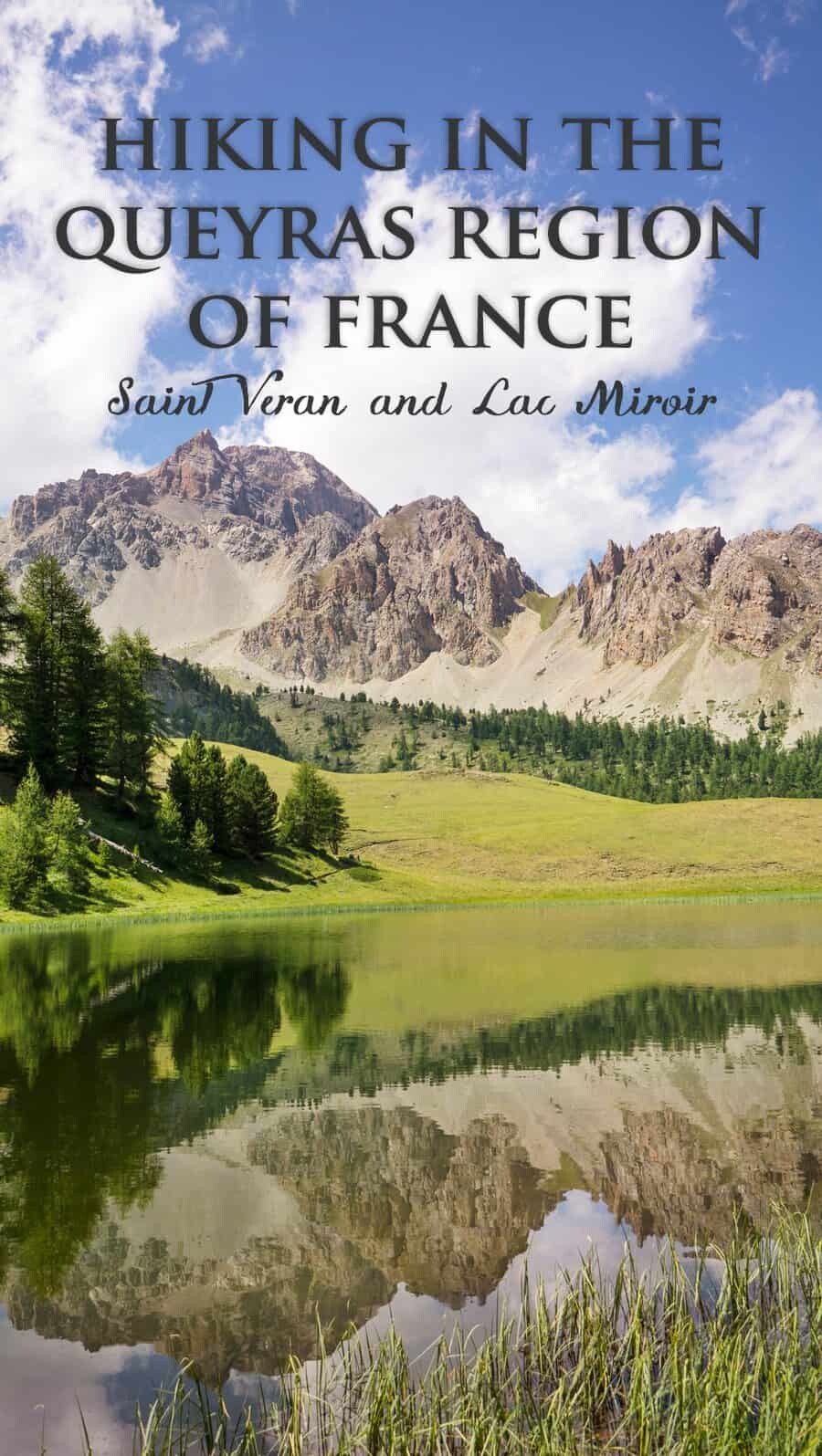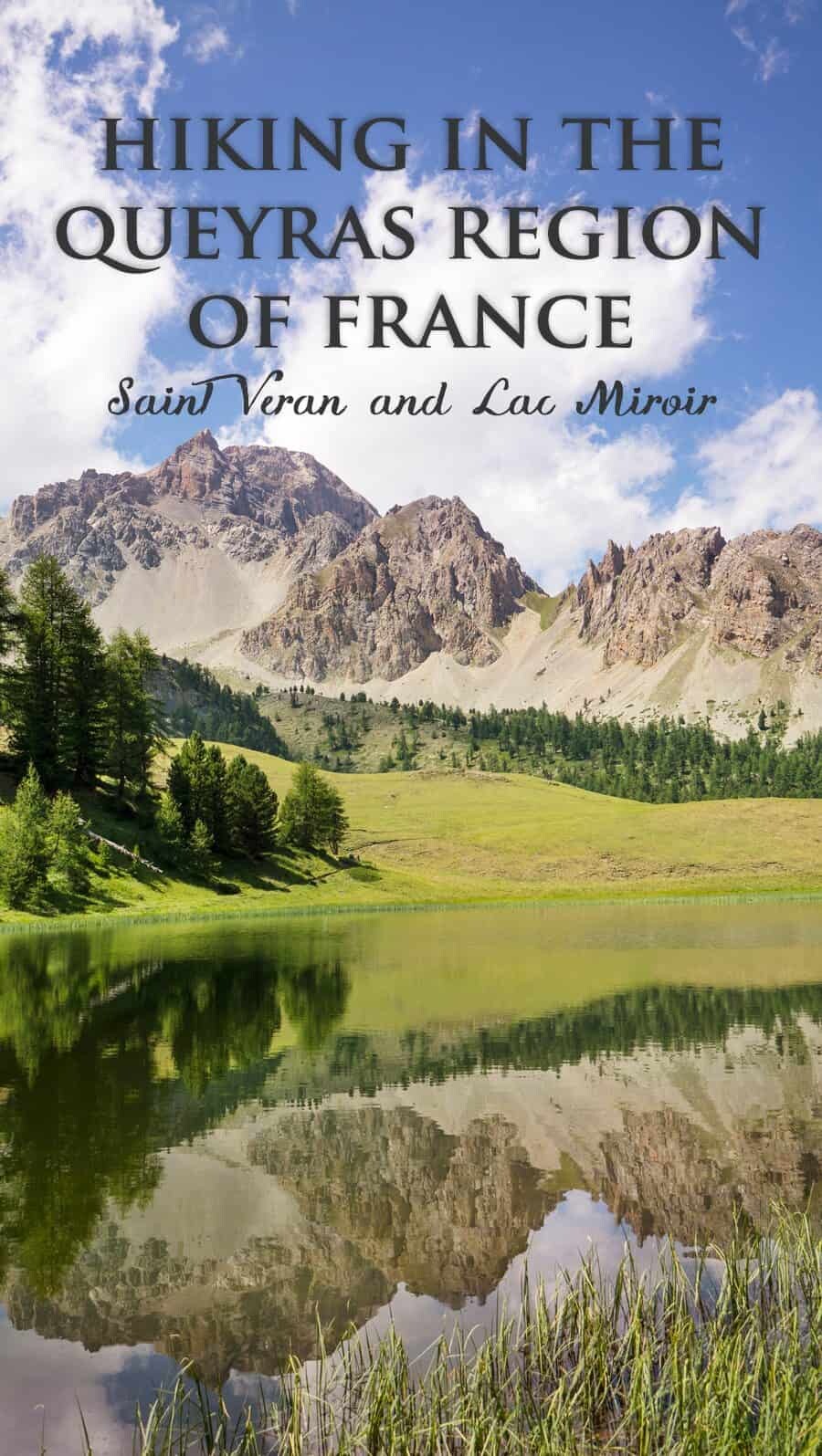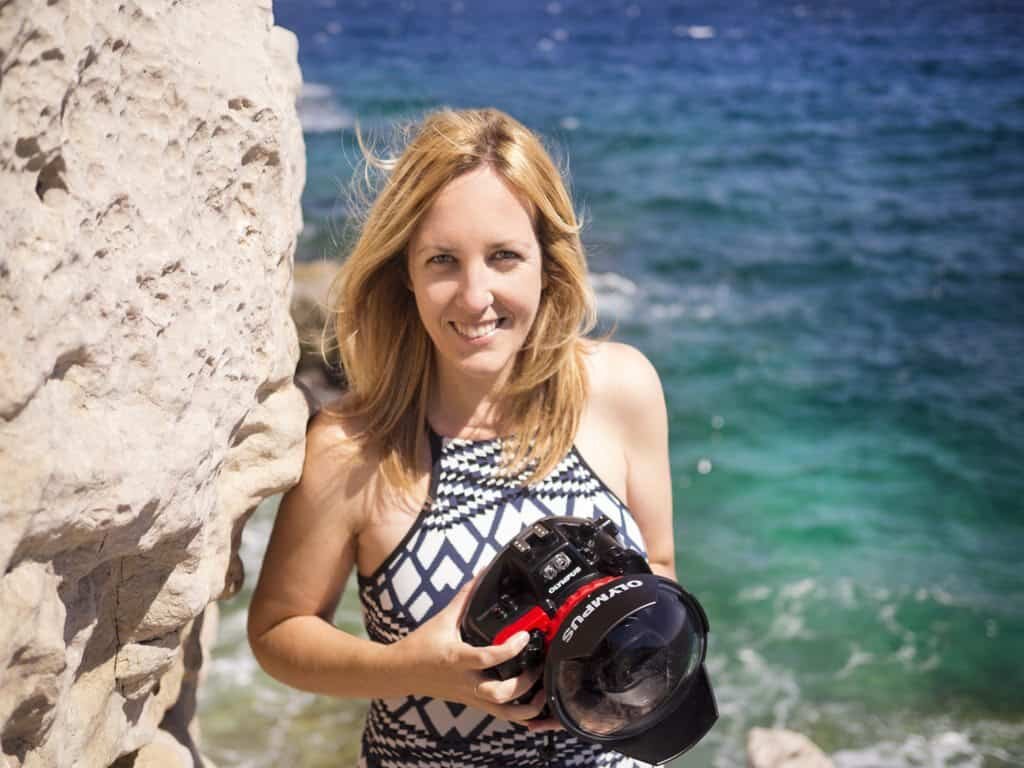 Hello! I'm the founder and photographer behind The Wandering Lens.
With 17+yrs experience as a professional travel and landscape photographer, all advice found on this site is from my personal experience on the road. I hope it's useful for your own travels and would love to hear in the comments about your trips and experiences around the world.