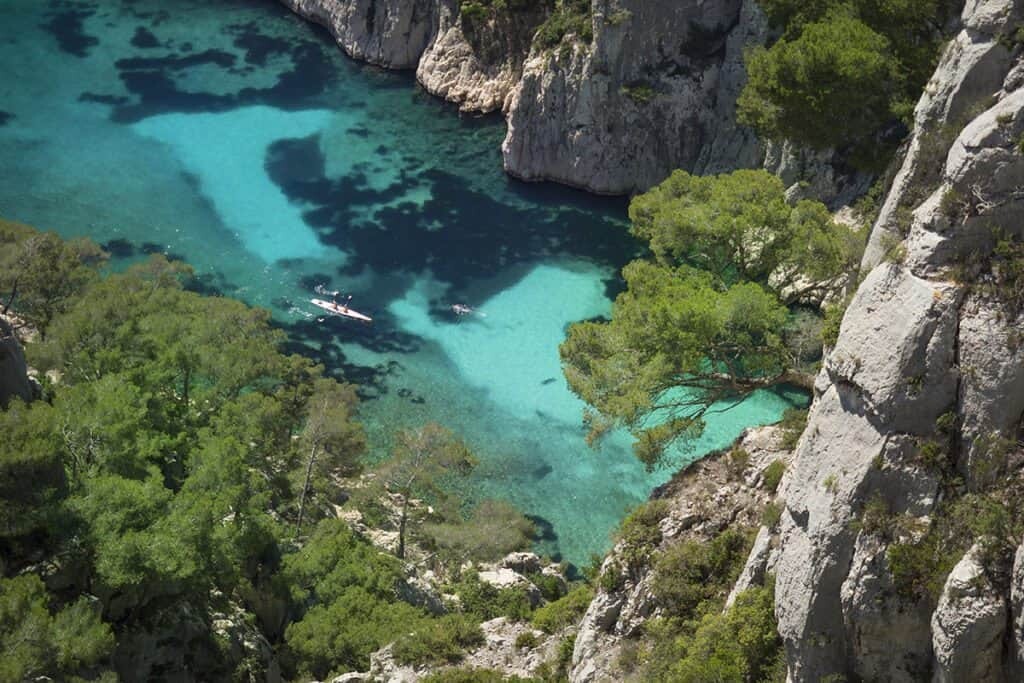 Calanque d'En Vau, France
Some places are worth all the uphill hiking in the world, and the Calanque d'En Vau is one of them.
If you find yourself in the south of France and want to explore one of the most beautiful sites in the country, grab some joggers, camera and swimmers then head to Cassis.
A colourful fishing port just east of Marseille, Cassis is where you can begin exploring the Parc National des Calanques.
Okay so first up I know what you're maybe thinking…what the hell is a calanque? Exactly my thoughts when I moved to France! A calanque is a steep walled inlet found along the Mediterranean coast and is known for white rocky cliffs descending to clear teal seas. The scenery is a dramatic palette of blues, greens and whites all blending together under the sunny skies of Provence.
Between Marseille and Cassis you'll find a 20km coastline home to a number of calanques that can only be explored by foot or by sea. The most beautiful of them all? Calanque d'En Vau.
Hiking to Calanque d'En Vau takes roughly two hours from Cassis Harbour, or alternatively I strongly suggest you begin at Port Miou. There's a large outdoor car park here where you can pay 8euro and leave your car for the day while you explore the calanques. It means a whole lot less walking and you skip any unnecessary walking down streets, you'll kick things off right from the waterfront and cut about an hour from the hike.
Are you spending time in Provence this summer!? Grab your downloadable copy of 'A Photographer's Guide to Provence Villages + Lavender Fields'.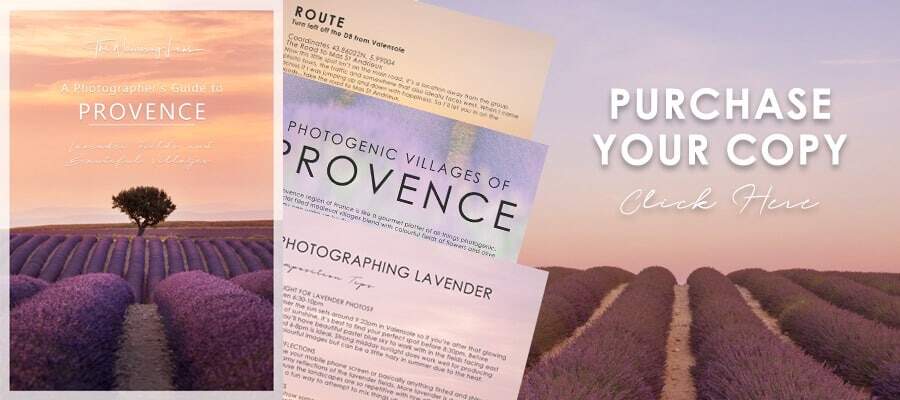 Here's a map that shows the hiking trail – please note this map shows the route to the beach at Calanque d'En Vau, if you're hoping to capture the views from above, stick to the coastal path from Calaque de Port Pin…I've explained more in detail below.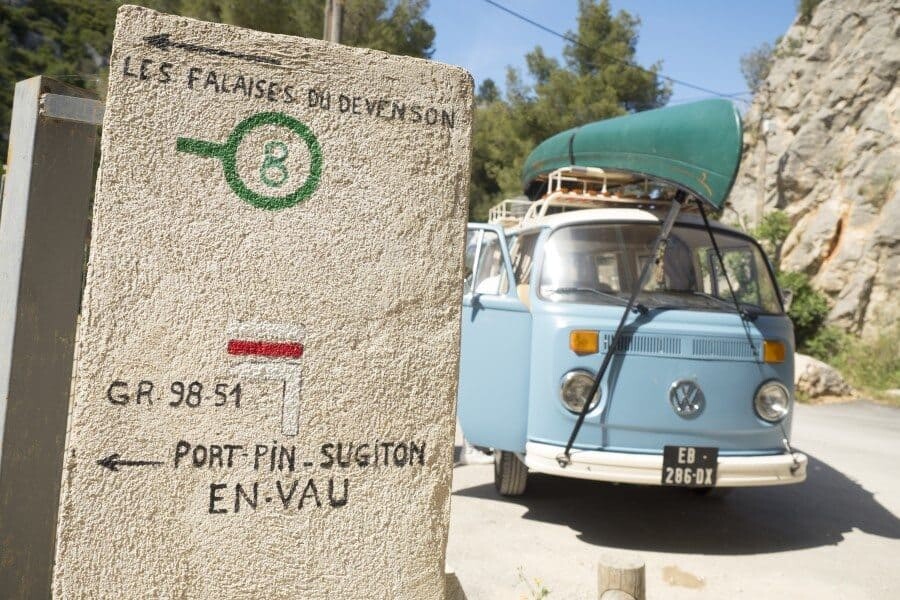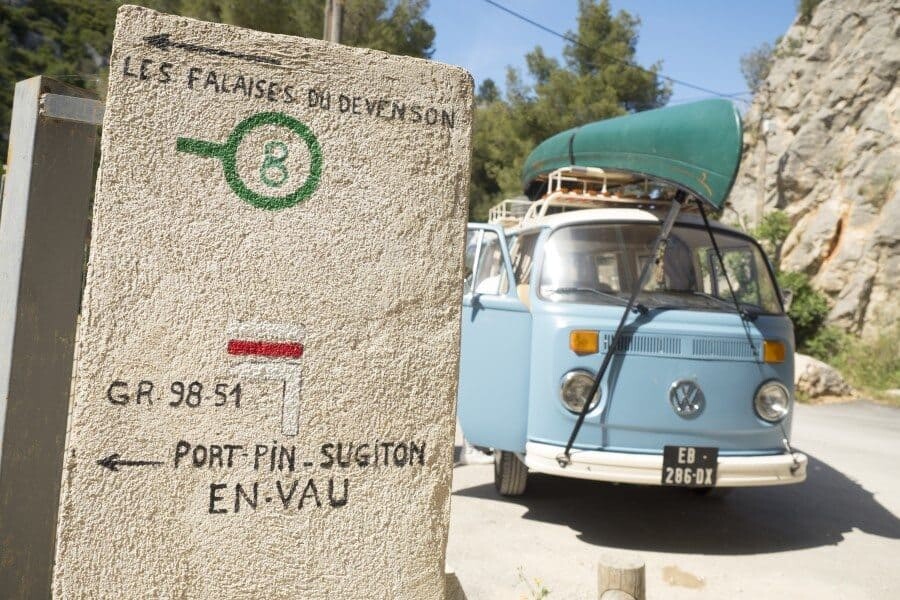 Port Miou to Calanque de Port Pin
From Port Miou the path leads alongside the long and skinny harbour filled with sailing and speed boats. Once you hit the slight incline at the end of a long flat section, that's where the hiking really begins.
The hiking trail uses a colour coded system (as seen in the image above) and you'll see painted stripes on rocks that let you know you're heading in the right direction.
From Port Miou follow the white and red stripes.
If it's a warm day you'll start second guessing your decision to do the hike once you've made it to the top of the first hill…or at least I did! The path starts to get a little hazardy with slippery stones and an uneven track but if you're not prone to tripping over, it's totally fine.
About 20-30minutes into the hike you'll arrive to the clear waters of Calanque de Port Pin, a welcome little cove that's a good place to take a break. Popular during the summer months, here you'll find people picnicking, sunbathing and swimming, more than likely perched from the beach all the way along the rocky shores.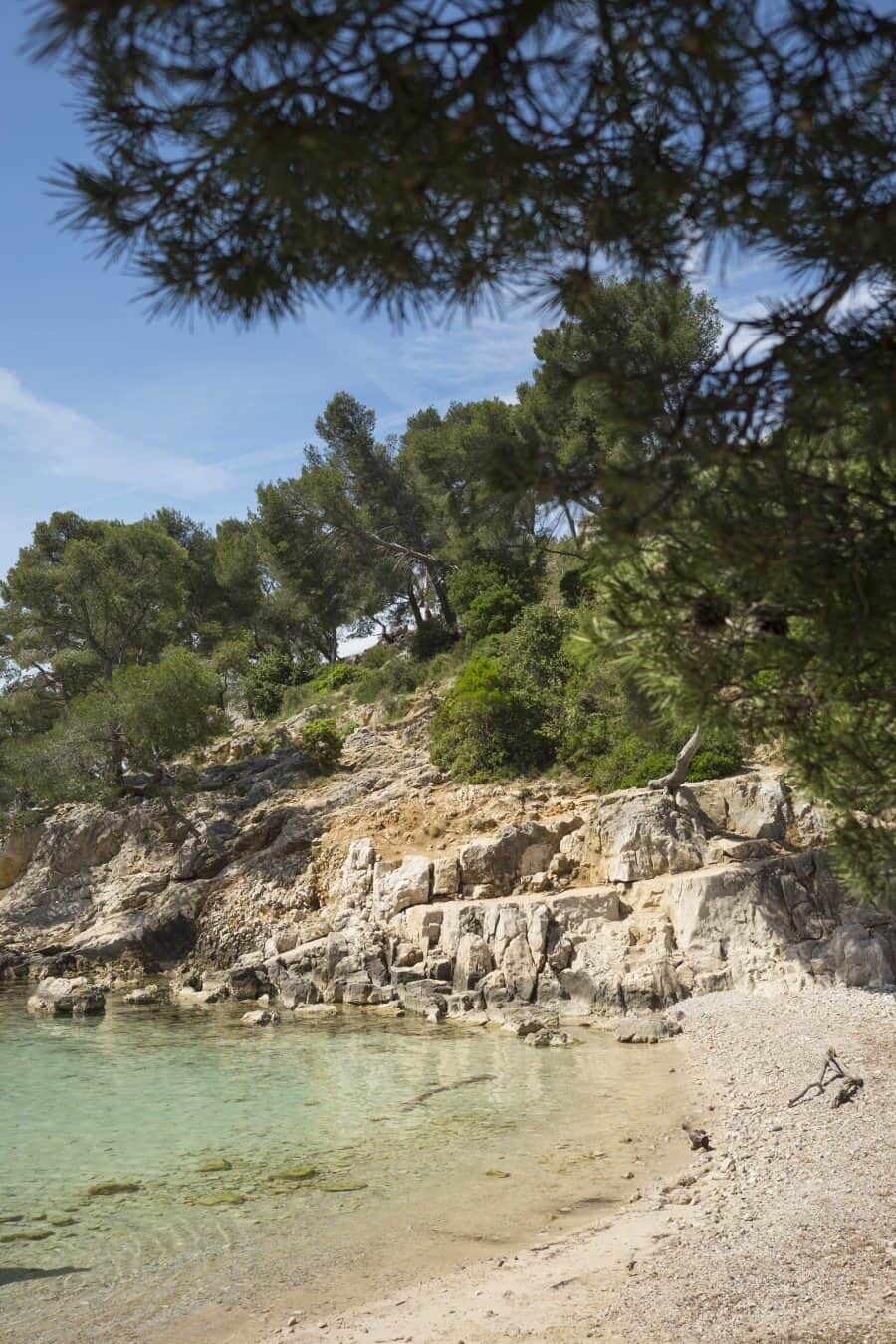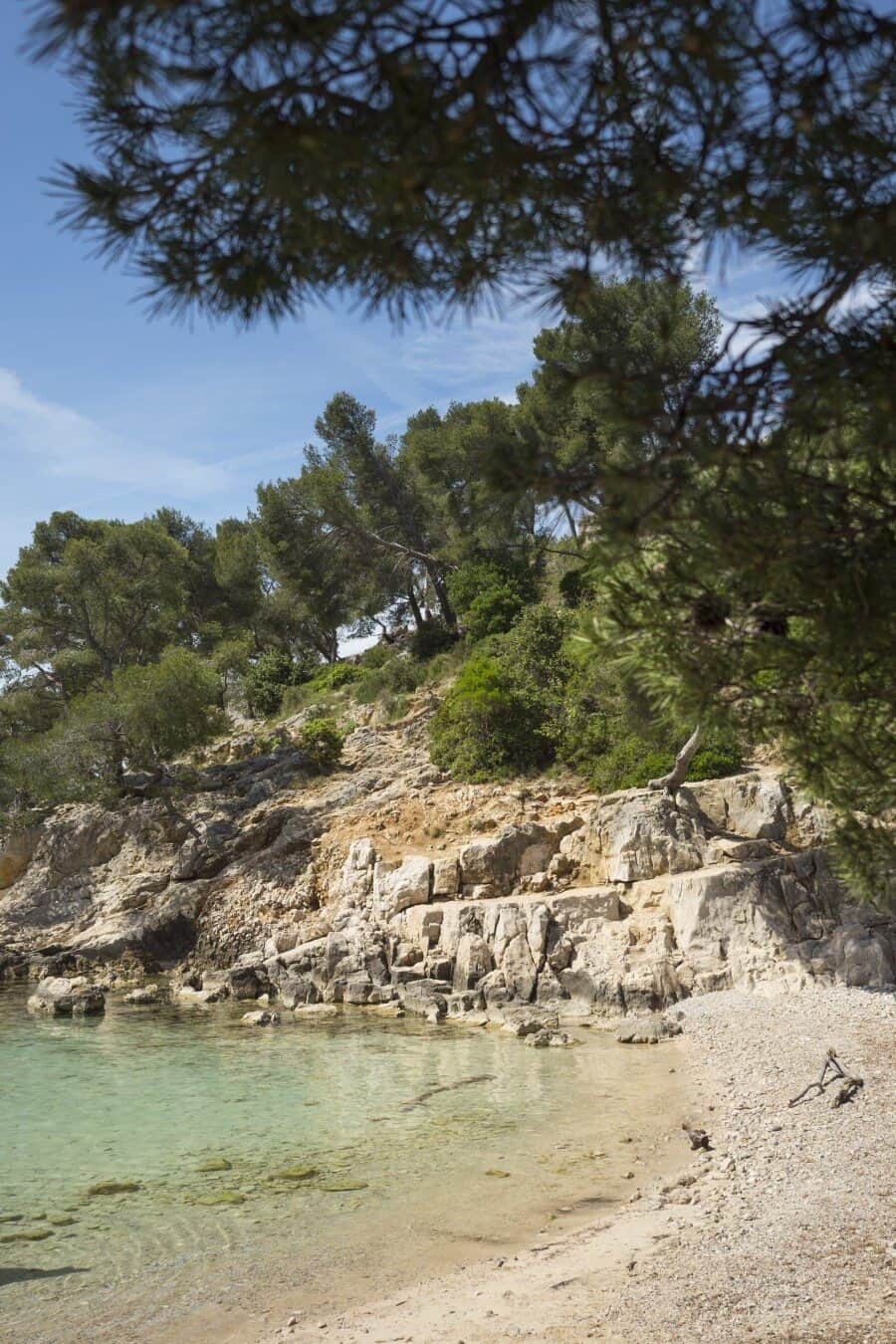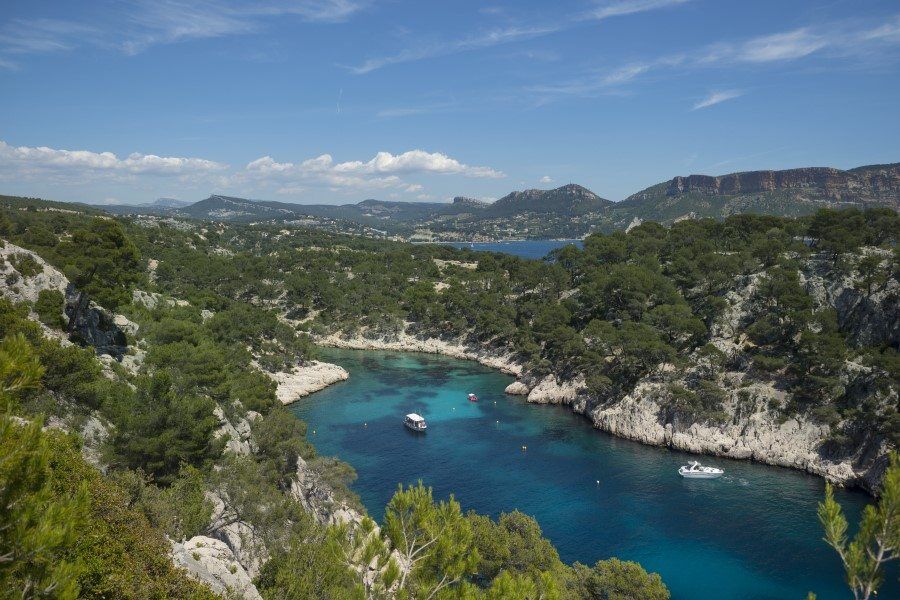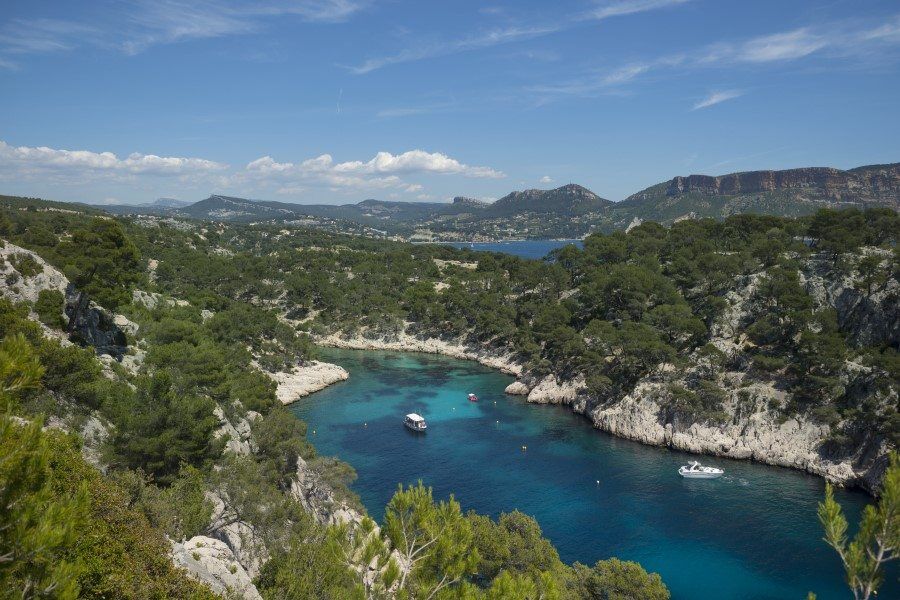 ---
Calanque de Port Pin to Calanque d'En Vau
Once you've caught your breath there's two options to get to Calanque d'En Vau. You can continue on the white and red path which is a more direct route straight up through the bushland, or you can follow the blue route. More scenic yet a little longer, the blue track hugs the coastline making it much more motivating once you start heading uphill. My suggestion is to head straight up on the white and red track then wander back slowly along the coast on the blue path!
If you do take the direct route, once you arrive at the top you'll probably find it's a little confusing. It feels like you should be looking down over the calanque however you're looking out to a horizon of more rocks and trees as far as you can see. Again, here it's more or less a fork in the track and you'll have two options.
Head left for the magnificent views looking down over the Calanque d'En Vau, or walk right and make your way down into the calanque if you're keen to go for a swim and explore from the sea.
It's roughly 30-45mins to get down into the calanque and obviously a lot longer to climb back up…by the way I'm purely judging these hiking times on my personal speed which is a best regular. I'm no speed walker that's been proven again and again!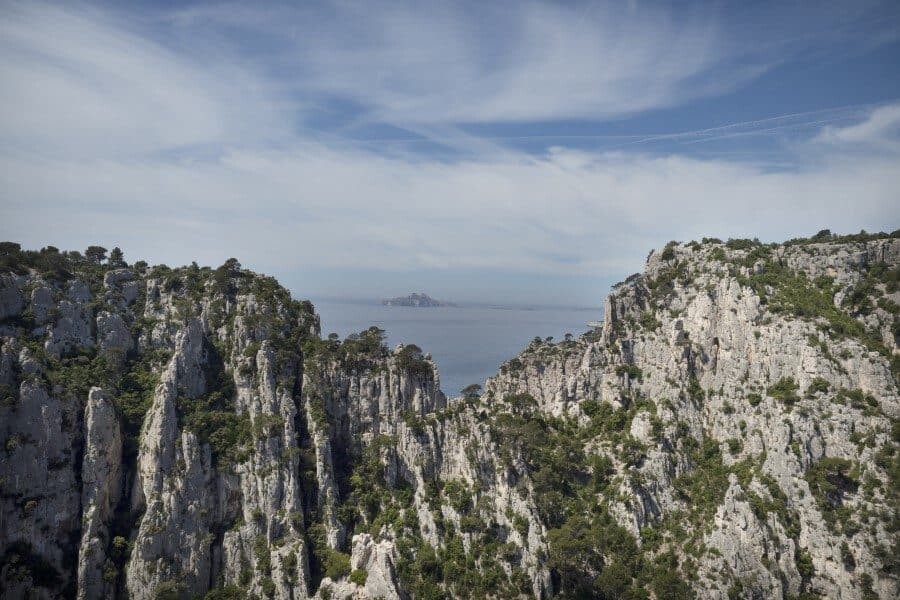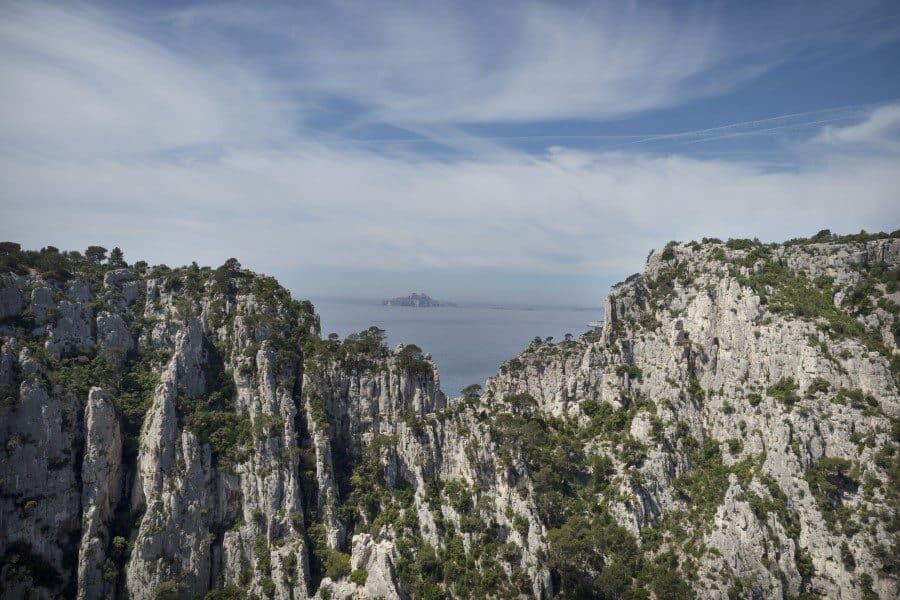 ---
Where to get the Beautiful View of Calanque d'En Vau?
Head for the sea and you'll start to witness the glimmering water beneath you. If you've taken the inland route from Calanque de Port Pin, turn left at the top and wander along the cliff edge until the beauty reveals itself.
There's a number of natural rocky platforms to sit on and gaze down into the calanque below. It's a great place to take a break and have a picnic, we ended up finding a big flat rock that leant out from the cliff edge which provided the most incredible view for lunch!
Hiking Time: Allow up to three hours to do the return hike and a little bit more if you want to soak up the sea and jump in the colourful waters for a dip.
Depending on your level of fitness and the temperature on the day you hike, it's definitely possible to do the hike faster. If though you plan on photographing the calanque give yourself plenty of time because it's seriously photogenic and it's a little hard to walk away from.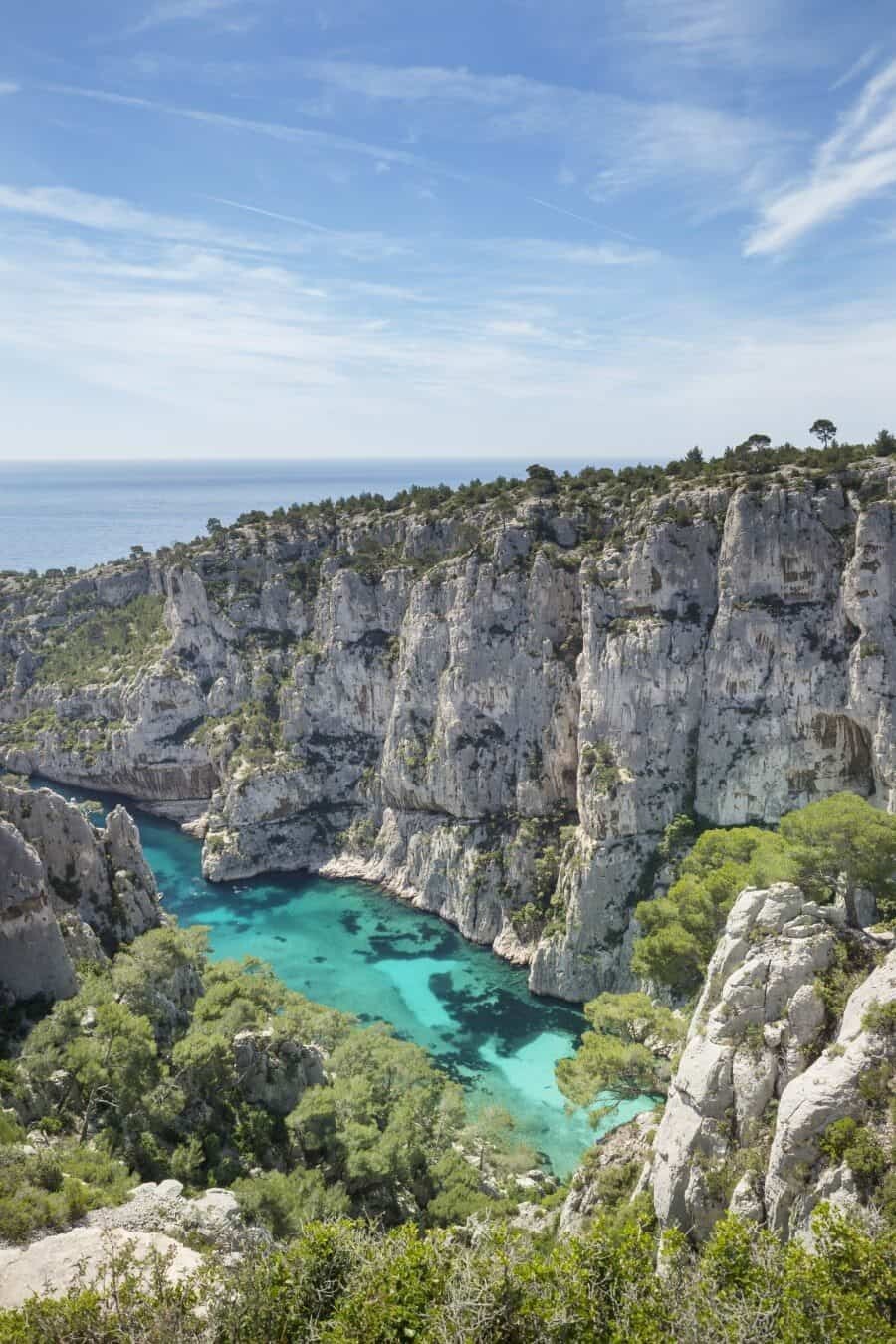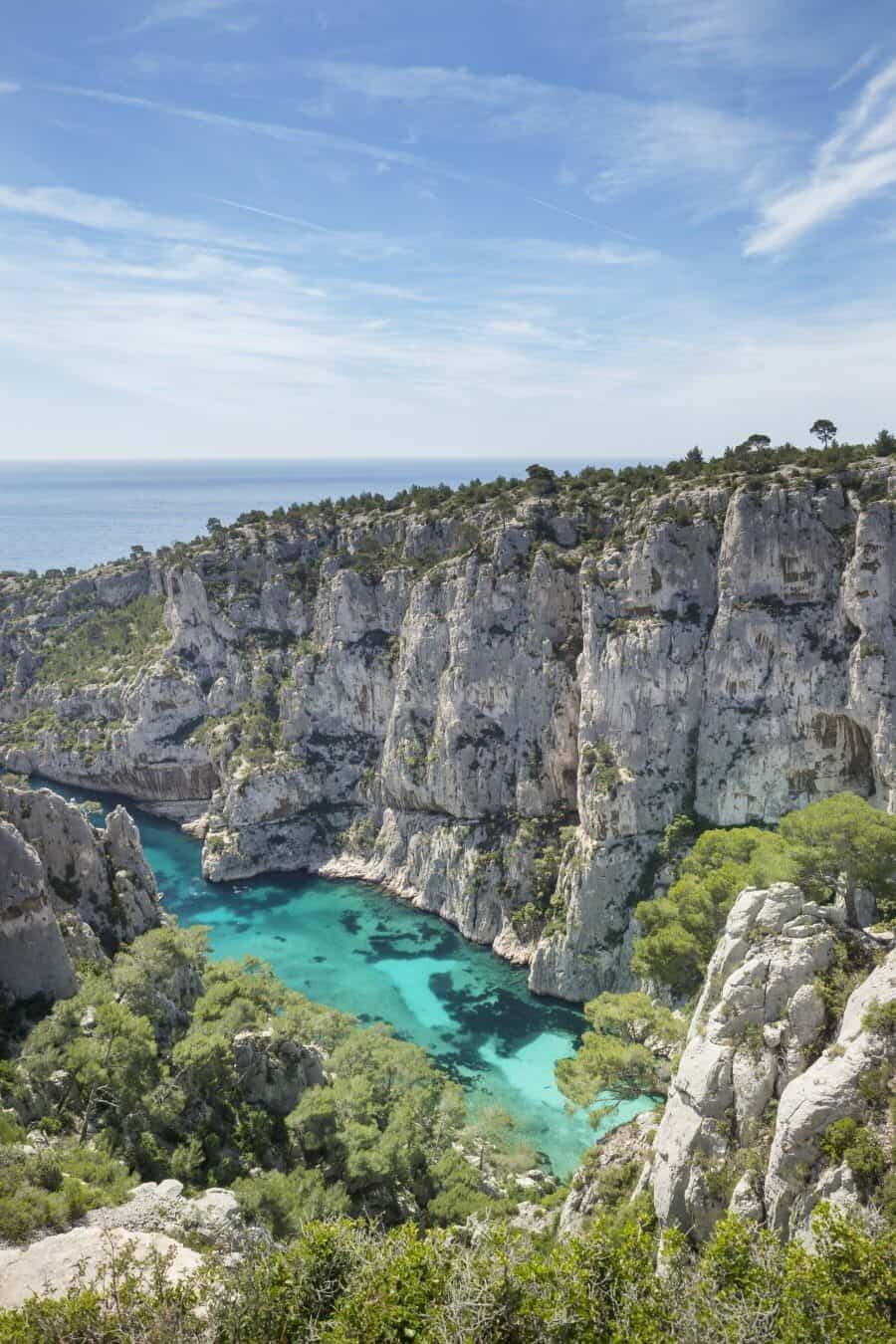 Best time for Photographs:
It's important to start your hike early because once the afternoon begins shadows start to creep over the calanque. I recommend starting out around 10am from Port Miou which will mean you arrive to Calanque d'En Vau at around 11am, giving you plenty of time to capture all the colours with a strong overhead sunlight.
From above the sea will start to sparkle in the afternoon light so be sure to take a polariser if you're hoping to minimise any unwanted glare.
The images in this post were taken using a lightweight (great for hiking!) Olympus OM-D E-M1 Mark II camera paired with my M.Zuiko 12-40mm PRO 2.8 lens and I didn't opt to use a polariser.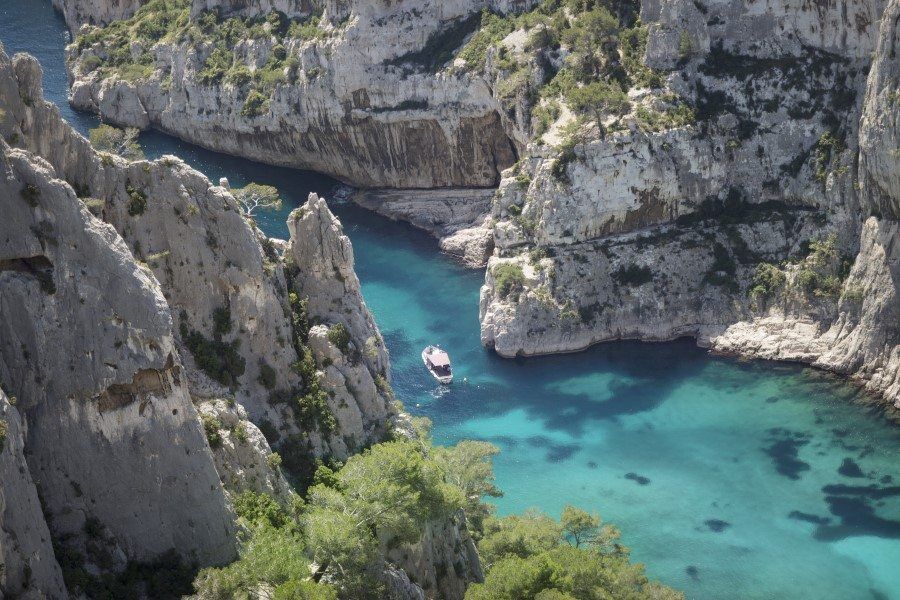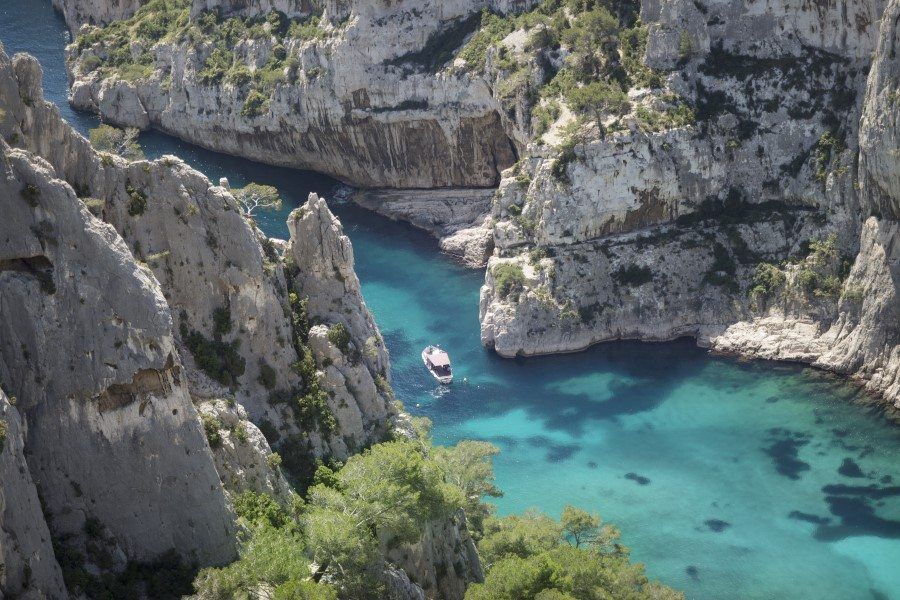 Best time of year to visit:
The Parc National des Calanques are best explored between October and June. If you're hoping to swim definitely plan your trip for either early October or May and June when the sea will be warm enough for a dip.
Over the summer months of July to September, the hiking tracks to the calanques may be closed due to the risk of fire depending on the conditions and heat. If you're planning on visiting any of the other calanques accessible by road, you may also find there are restrictions in place limiting how many cars are allowed, or that the roads are closed to all traffic.
If you happen to be visiting during summer there are of course alternatives, it means less walking and a different perspective! You can take a boat from Cassis or Marseille and arrive to the calanques by sea. While it's not possible to get off the boats, you'll still see the impressive and steep cliffs rising from the sea.
To find out more about visiting the calanques by boat you can visit the Marseille Tourism website here.
---
Here's a collection of photos from our hike last weekend. As I mentioned above, we started the hike at 10am and I was capturing these images from roughly 11am-2pm because I couldn't tear myself away from the views….must. keep. clicking.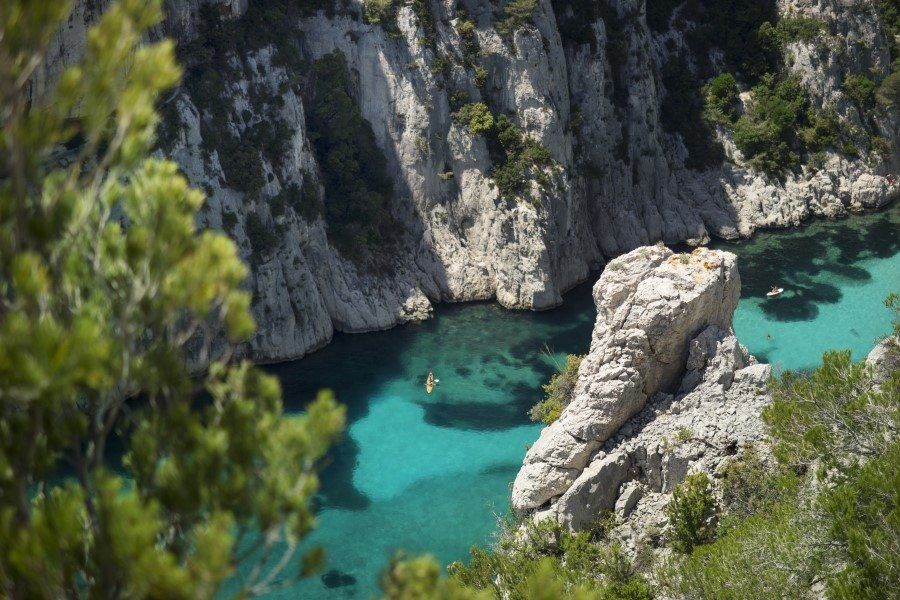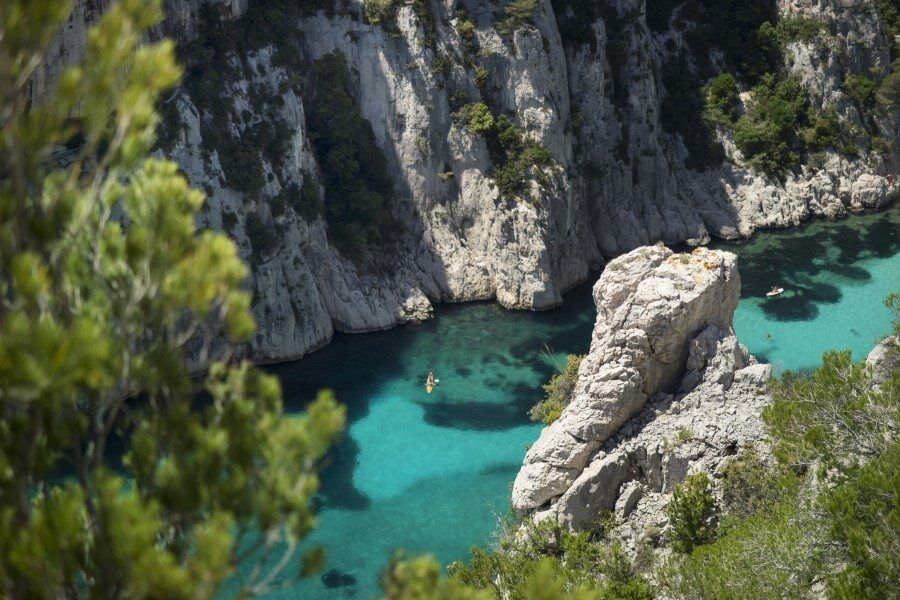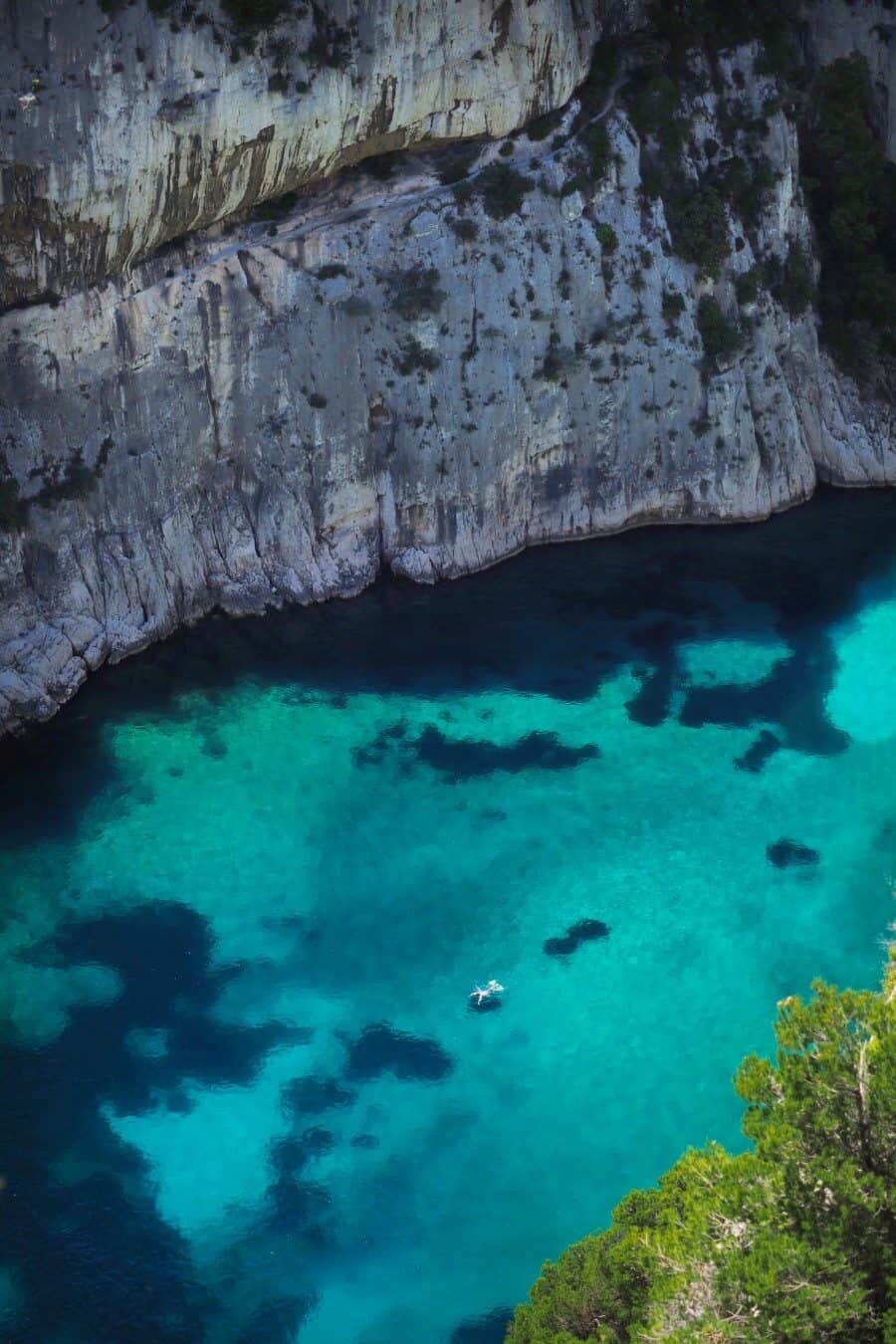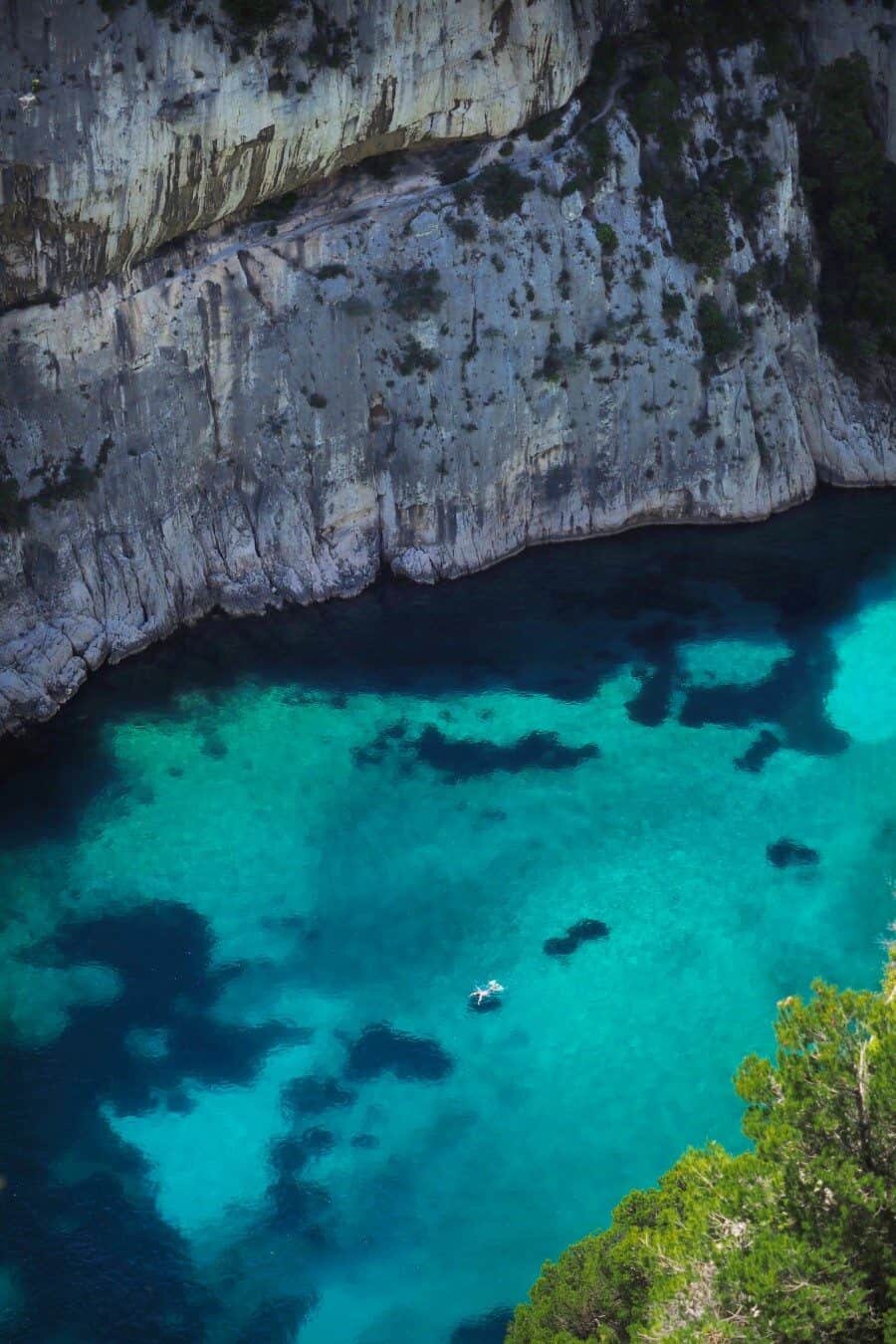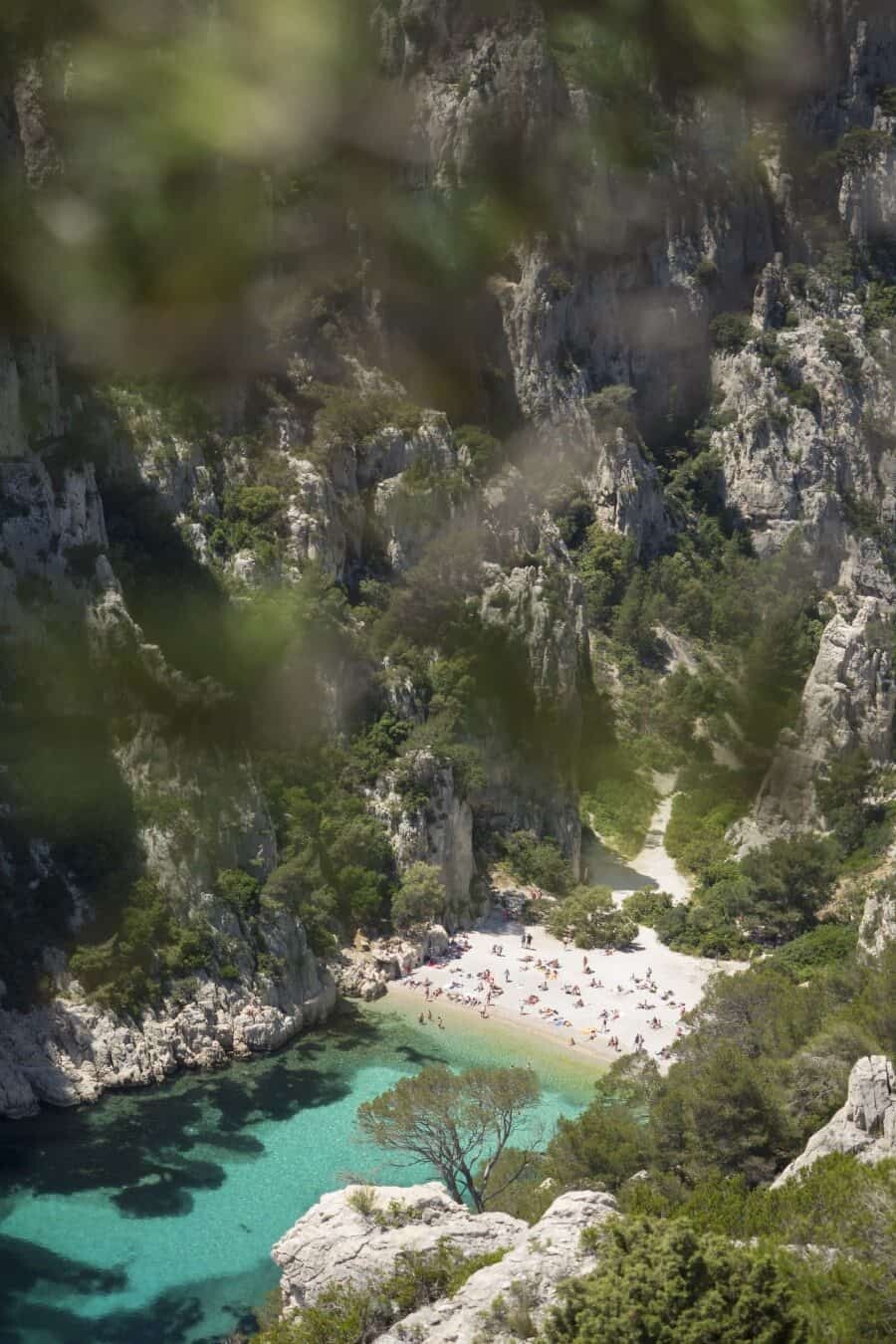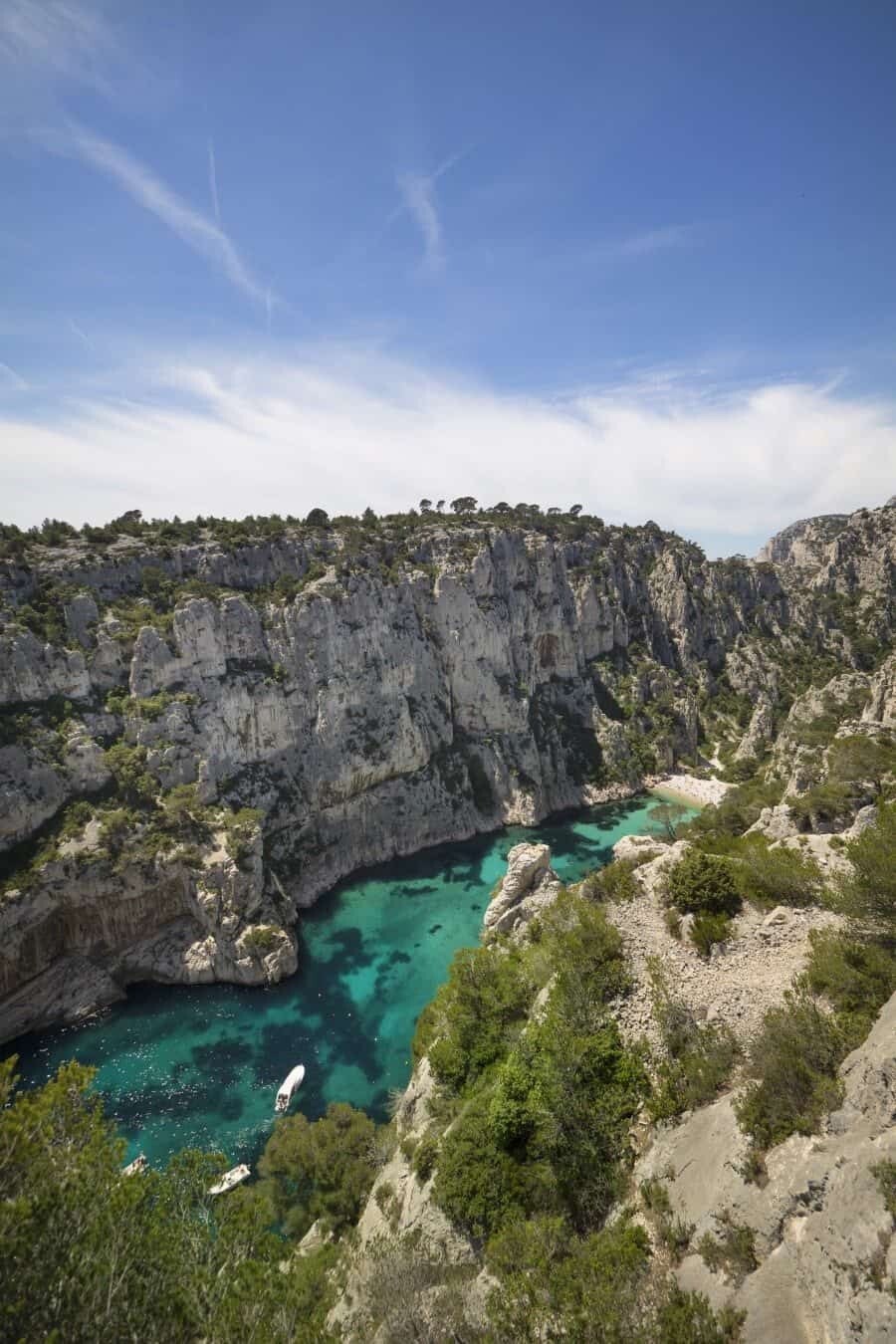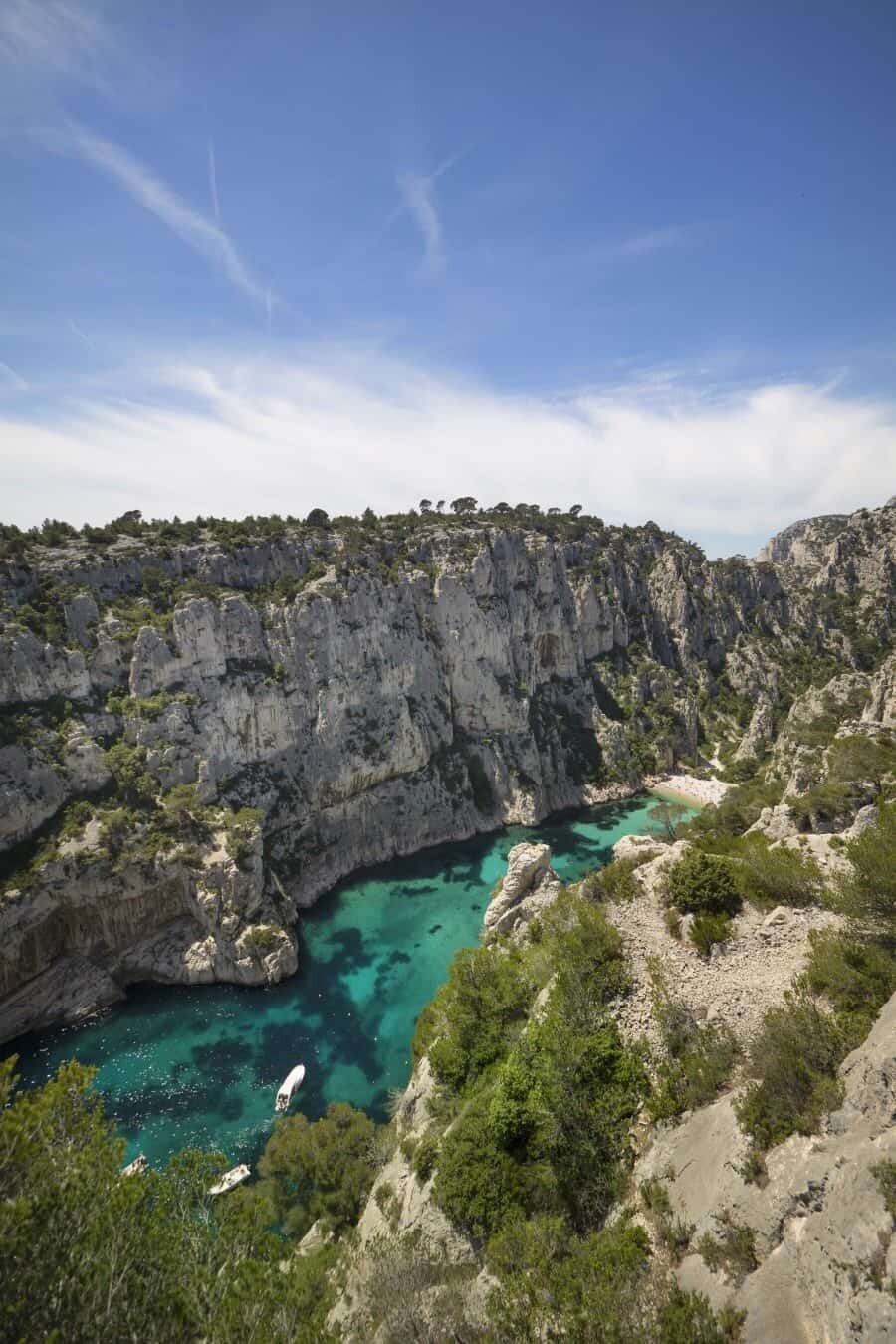 If you'd like to share this port or save for later, here's a pin for Pinterest ↓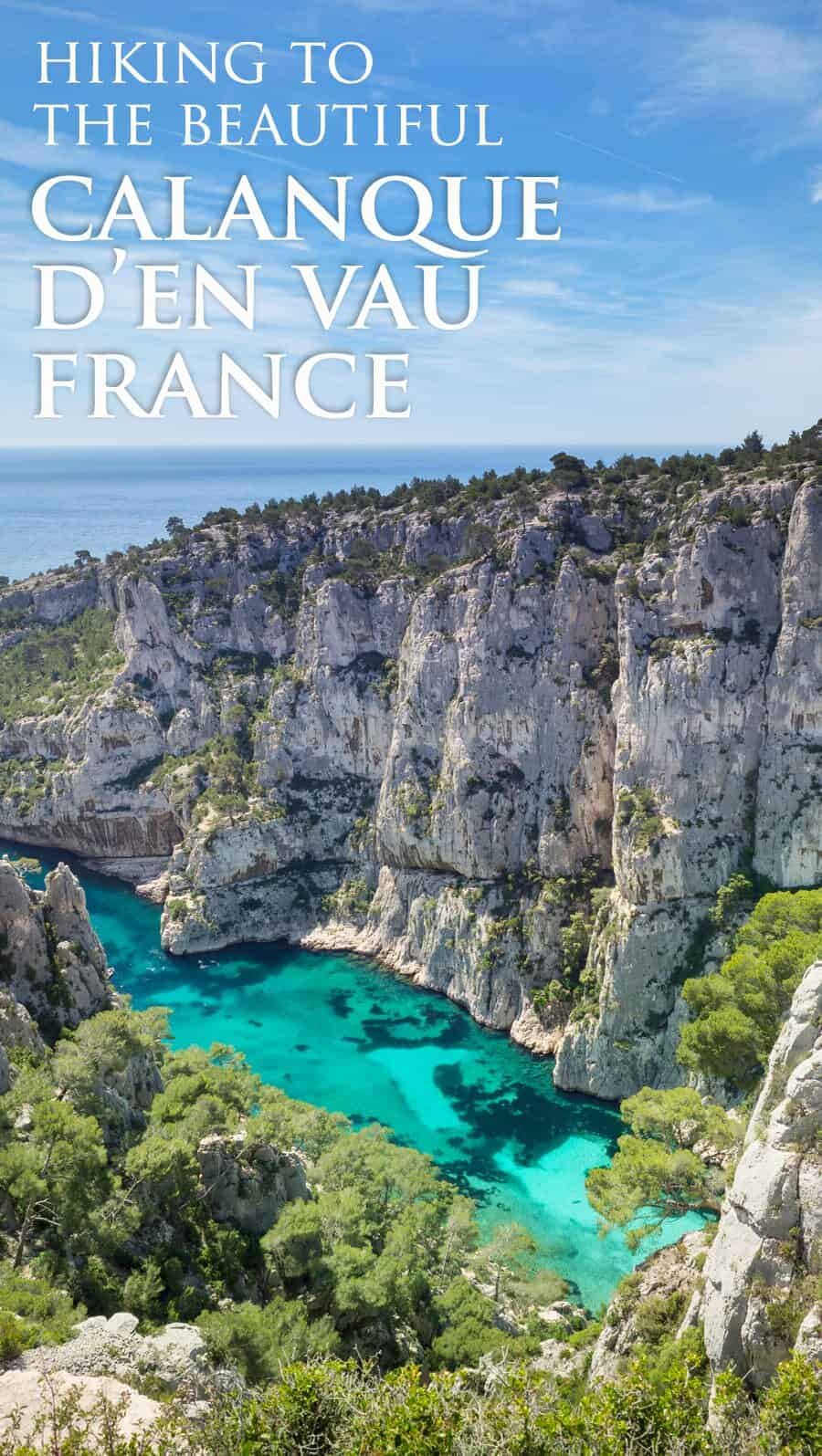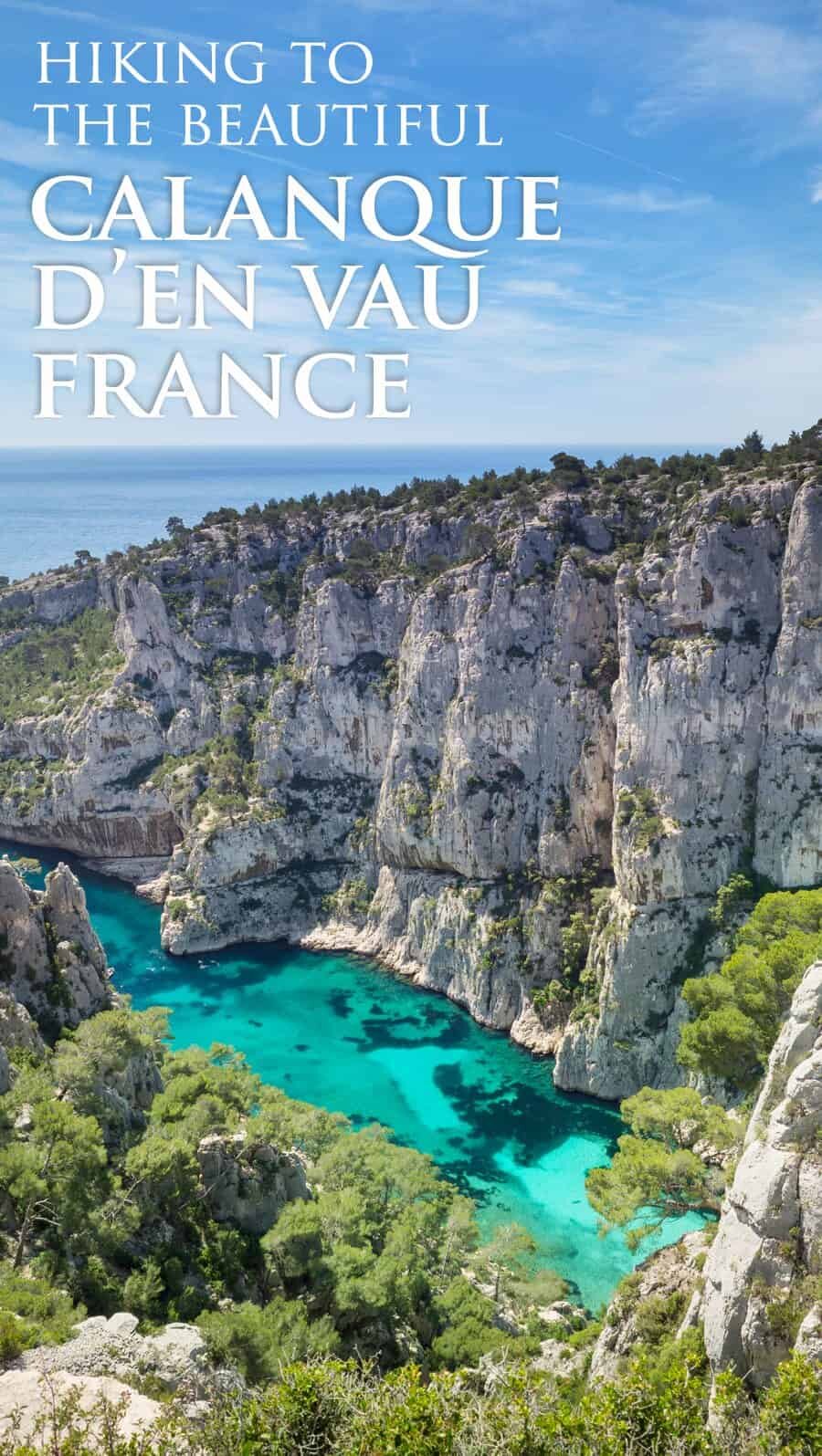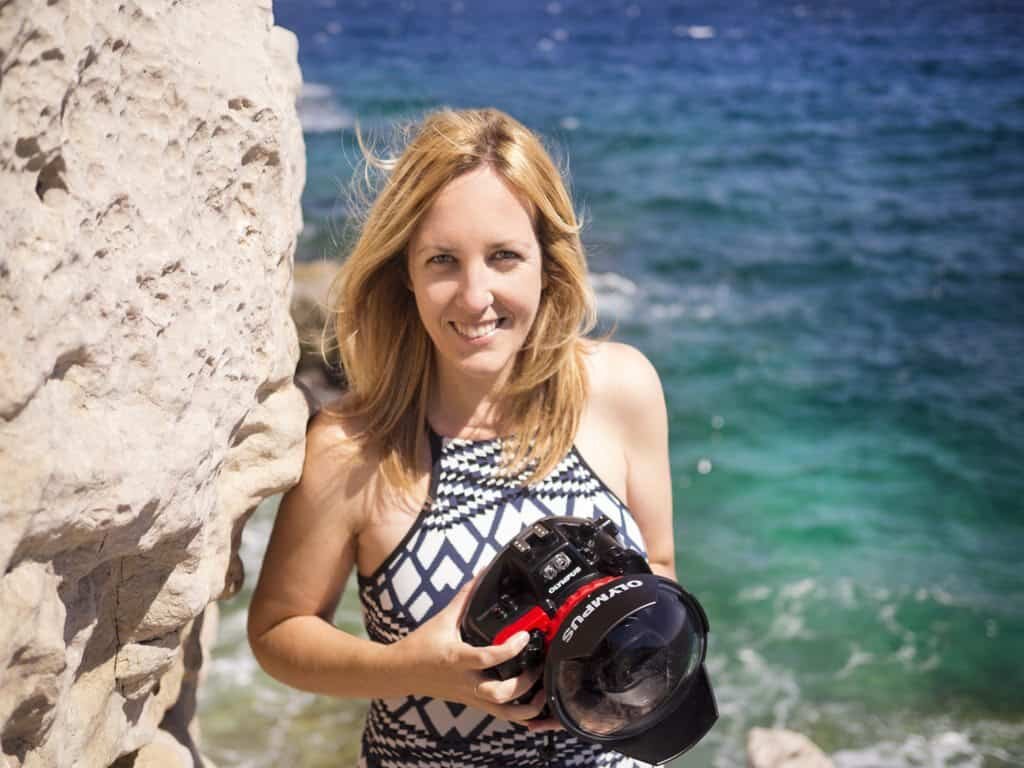 Hello! I'm the founder and photographer behind The Wandering Lens.
With 17+yrs experience as a professional travel and landscape photographer, all advice found on this site is from my personal experience on the road. I hope it's useful for your own travels and would love to hear in the comments about your trips and experiences around the world.