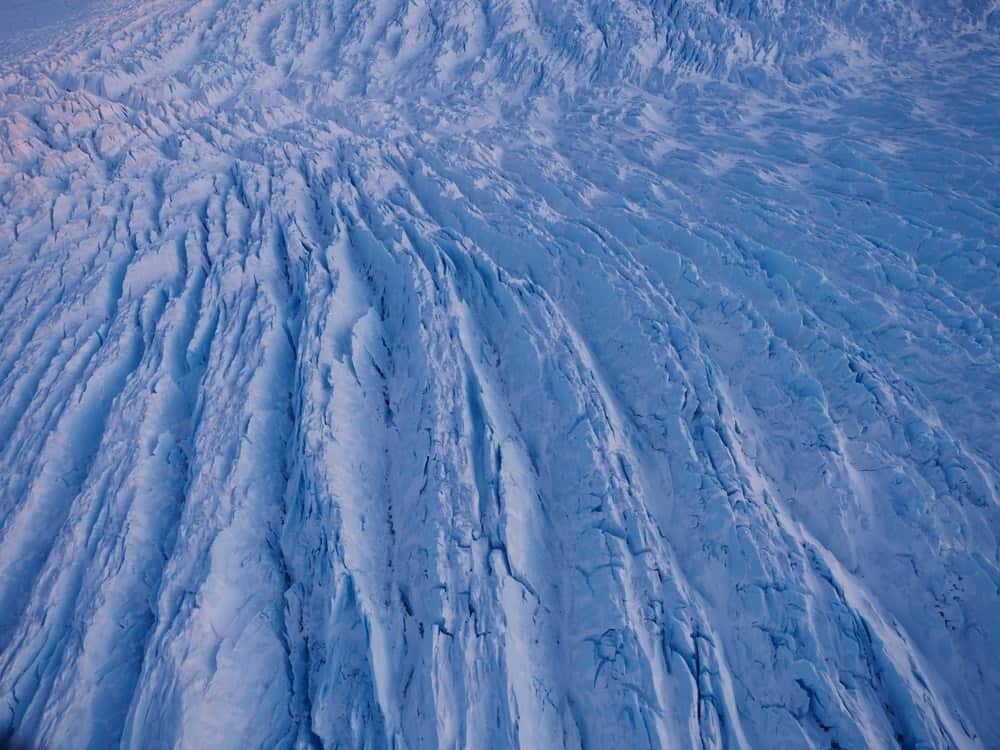 A Scenic Flight over Sermeq Kujalleq, Greenland
With two cameras on my lap, excitement levels were almost out of control as the plane took off from the tiny runway at Ilulissat. Flying over Greenland's Sermeq Kujalleq glacier has been at the top of my list when planning my return to photograph the wonders of this arctic realm in winter. A scene so epic it's not only hard to describe but also hard to photograph and add perspective, it's a challenge I knew would be worth the price of a scenic flight, even if it meant not eating anything more than muesli bars that week.
I had planned to capture aerials of the glacier in the warm glow one afternoon. Arctic winters provide a gorgeous pastel colour palette and with limited hours of daylight, it's essential to pre-plan any outdoor activities if you're hoping to take advantage of the narrow window of ideal light.
What I couldn't plan for was Covid-19.
Assuming I had two full weeks in Greenland, I'd opted to wait for ideal conditions before booking a flight. Our first week had clear skies but freezing cold temperatures which meant the small plane wasn't able to fly safely once at altitude or warm up quick enough with surface temperatures hovering around -24degrees. Then came the news we had to leave the country or risk getting stuck there for who knows how long…which of course we weighed up the idea of doing because who wouldn't want to be stuck in the land of icebergs!
Having to hustle to get on the last flight out to Iceland the following day, by chance, a little rise in the temperature meant the local pilots were up doing a test flight on our last day in Greenland. After a quick chat, I'd negotiated two seats for us to jump on board that afternoon and attempt to capture what I'd travelled over 15,000+km for.
While it felt rushed, there was no time left so if I wanted the aerials I needed to fly that afternoon regardless of conditions.
Before take-off, light was fading fast. My hopes for a golden glow and long shadows across the ice cap and glacial crust were dipping as quickly as the temperature with an incoming storm approaching.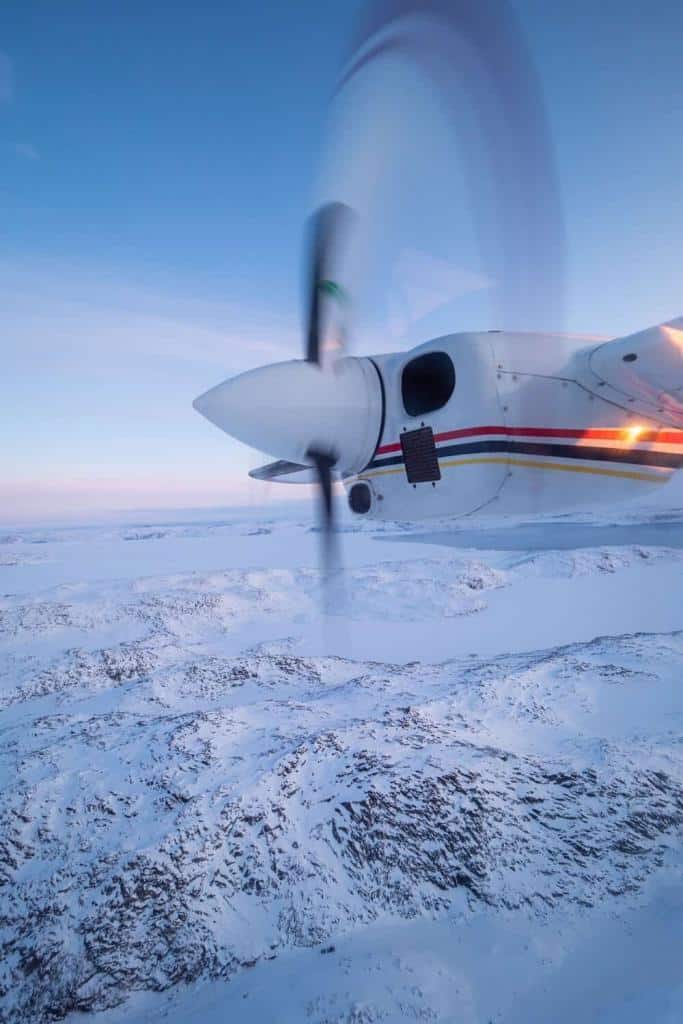 Clouds were banking on the horizon and while my stomach would normally be doing back flips at the idea of turbulence, I was so eager to get up in the sky and capture whatever I could to fulfill the content requirements for my project and the reason for being in Greenland. Luckily blue skies to the east still provided a beautiful setting to photograph.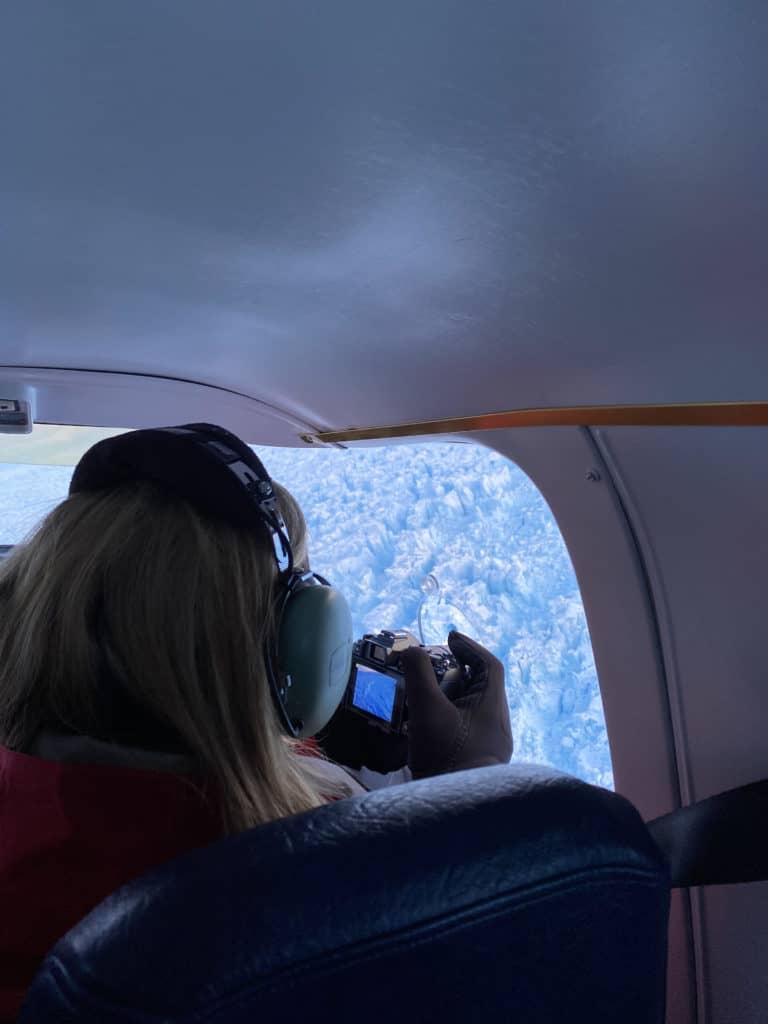 Sitting in the front seat I had the Olympus E-M1 MKIII and E-M1X on my lap, both with the strap around my neck and wrapped around my chest as I'd planned on opening the window. When you're photographing with the door or window open, your pilot will more than likely check then triple check that you've got everything completely secure. One little item sucked out the window could result in disaster.
I'd opted for the 12-40mm and 40-150mm f2.8 M.Zuiko pro lenses and had one secured on each camera body to minimize the need to change mid-flight and miss a moment. If there was anything that I'd learnt from previous aerial shoots it's that the landscape passes so quickly below that you need to be completely focused!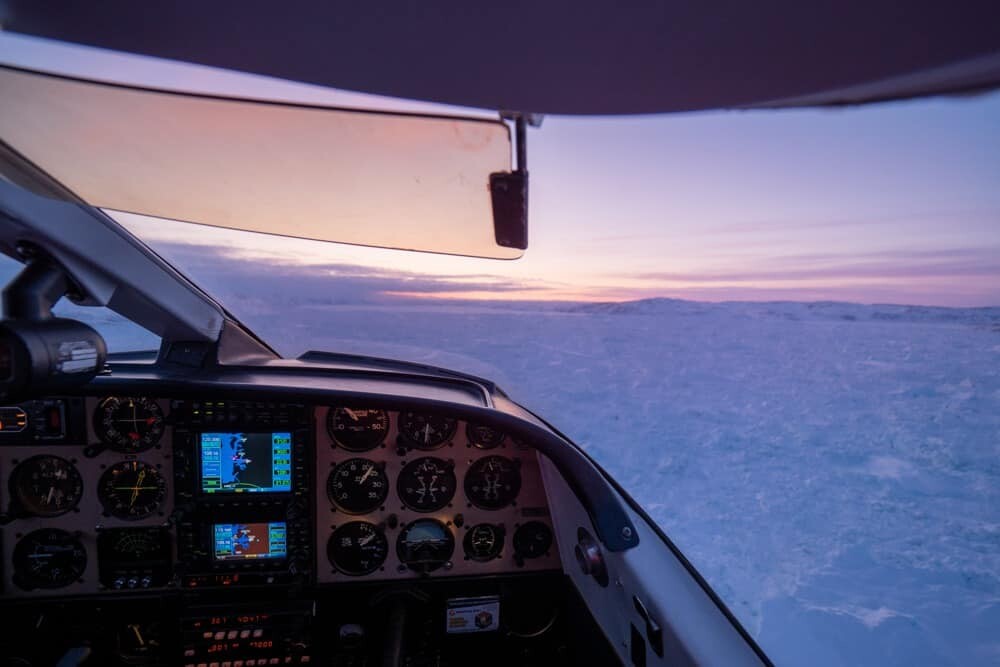 As the plane approached the glacier we flew along an arm of the Ilulissat Icefjord over a blanket of white ice with the odd iceberg stuck from the previous seasons calvings. The light was brighter while up in the sky and ahead I could see a wall of frozen beauty, one of the few places the Greenland Ice Cap reaches the sea and wow is it impressive.
Trying to photograph wide angle shots and closer details along with shooting snippets of video throughout the flight meant I was an inspired ball of stress, excitement, overwhelm and just total awe. Knowing this would be my last shoot in Greenland also had me kind of emotional behind the lens and I made sure that even though I wanted to capture every single second, that I also looked out the window with my eyes to try and take it all in.
This was one of the first times I'd shot video from a plane and I was blown away by the stability of the Olympus cameras. I've of course mentioned before how much I love that I don't need a tripod when shooting in low light or long exposures but for video, having that industry leading stability really changes the game, especially for someone like me who is still learning the ins and outs of filming.
Because I was lucky enough to be flying with the team from Air Zafari on a semi-chartered/test flight, it meant I could request another loop around certain areas of the glacier. The part that caught my attention the most was the glacial front of Sermeq Kujalleq. Rising from the frozen chunks of the icefjord, it's hard to comprehend how tall the ice really is but when flying directly at it, suddenly it feels like the plane is about to crash into the side of a very cold mountain!
I actually was so focused on the scene below at one moment, attempting multiple compositions within the space of a few seconds, that I got a little distracted and when looking up, actually jumped in my seat when I saw the wall of ice approaching. When the entire scene is white with more white and the odd patch of darker white, it's so hard to gather an understanding of its immense size!
Despite the light being a little darker than I'd hoped, the fact we even got up in the air on our final day in Greenland was so special and I can't thank the team at Air Zafari enough for making it happen…sorry for keeping the window open for so long and making everyone freeze during the flight 😊
Below are some images taken during the flight, I can't wait to be back there one day in the years to come and witness this beauty again!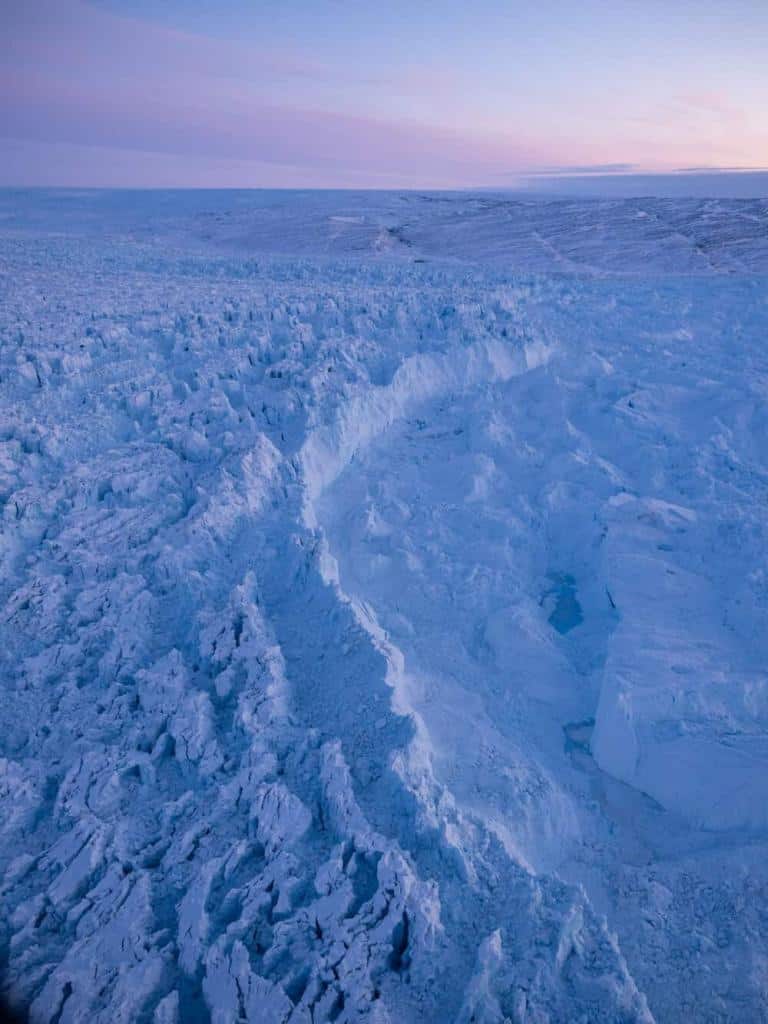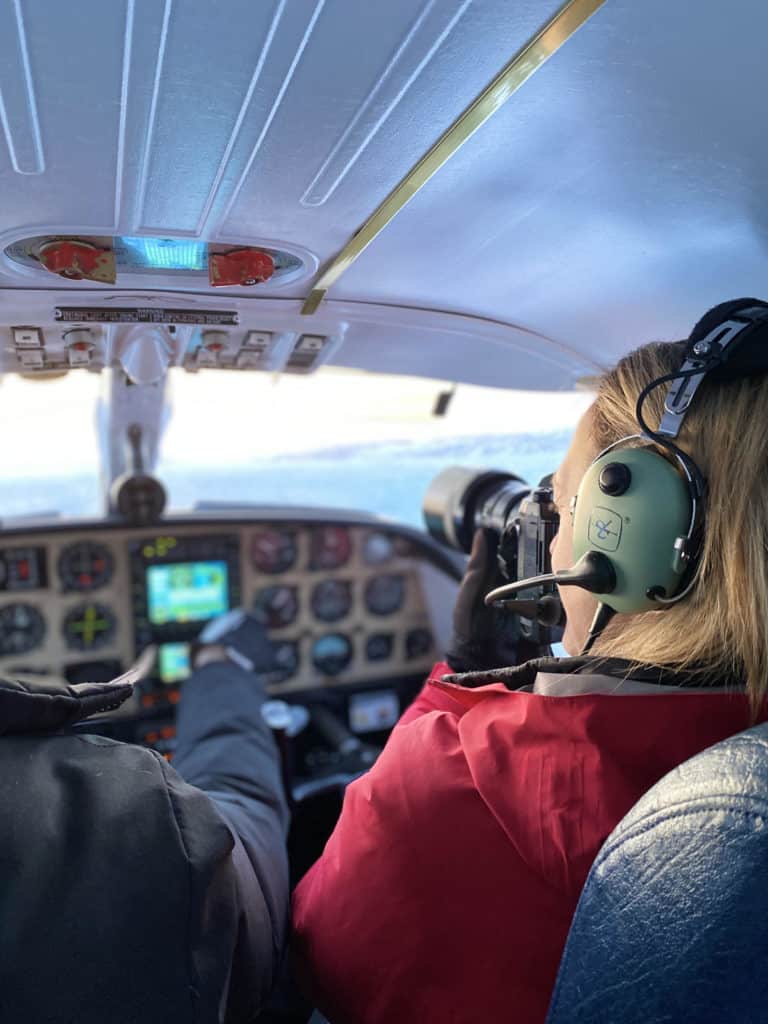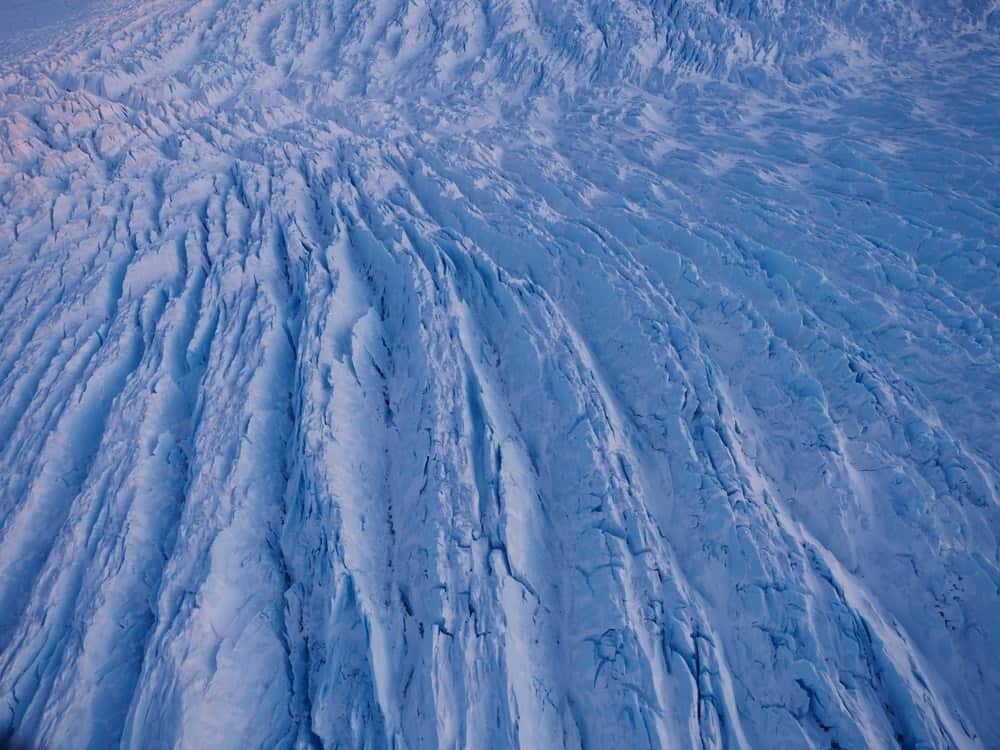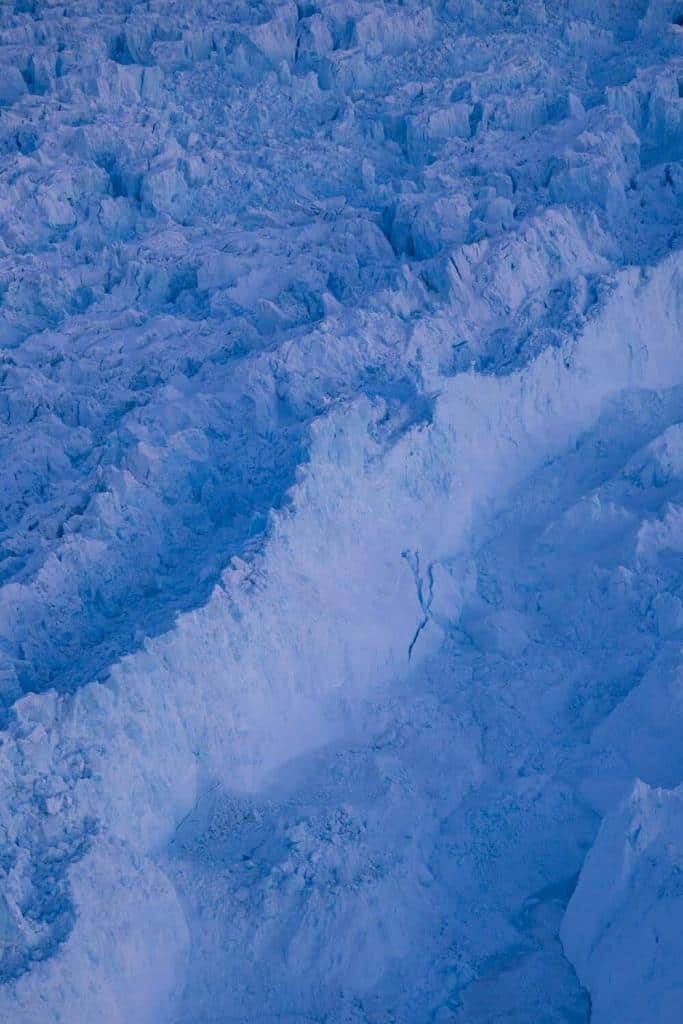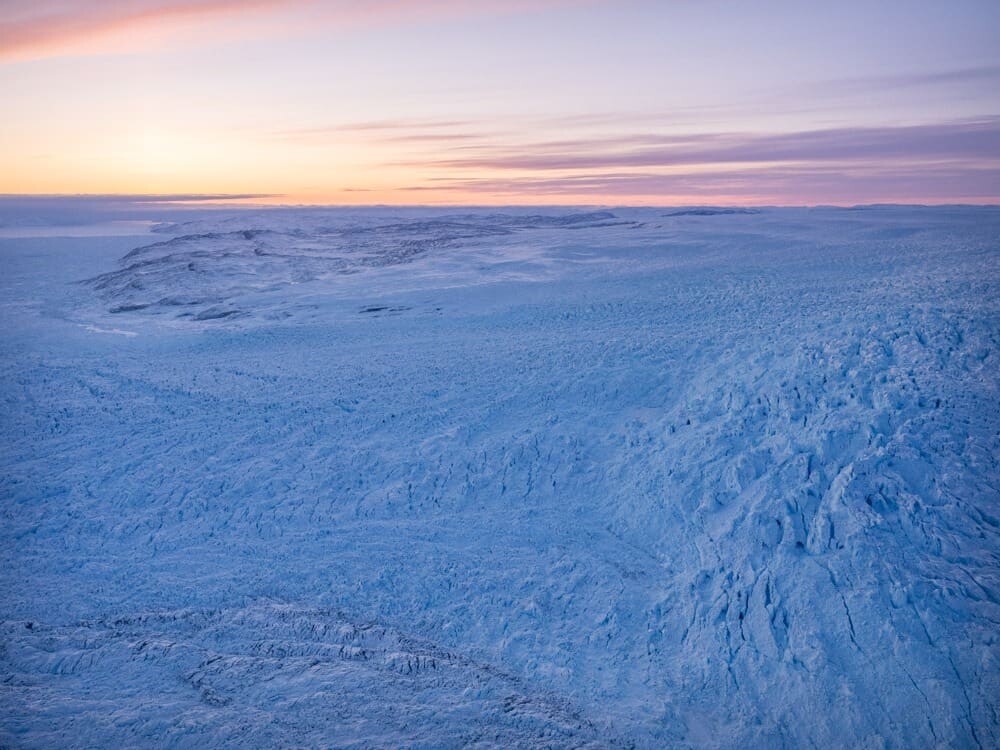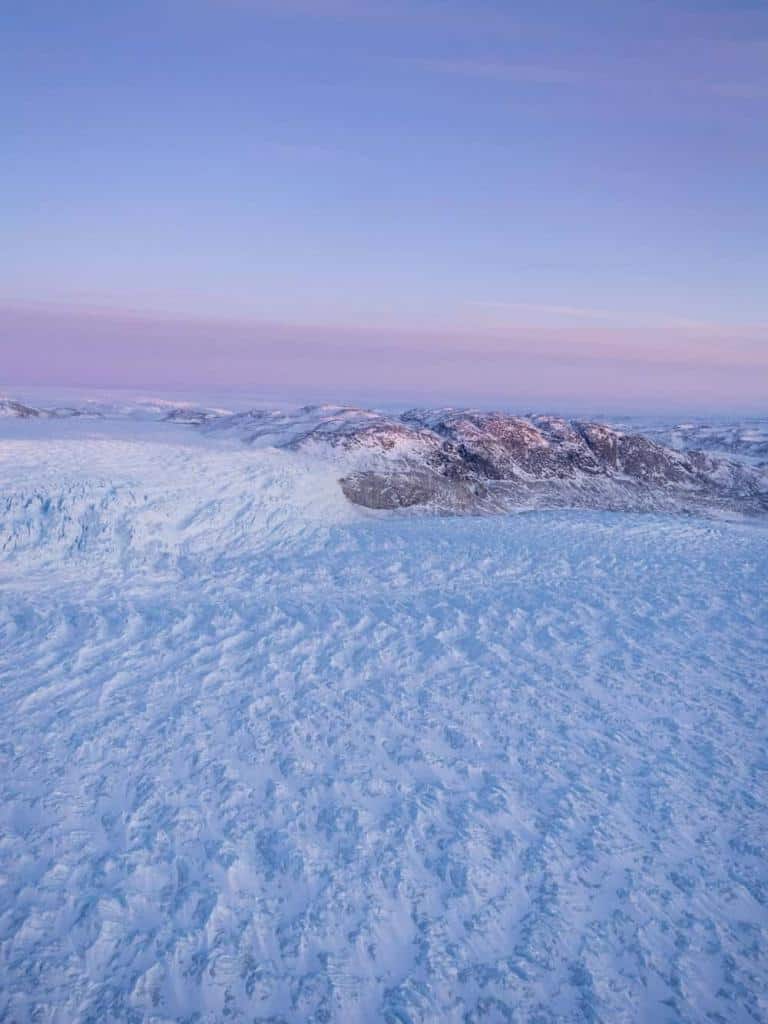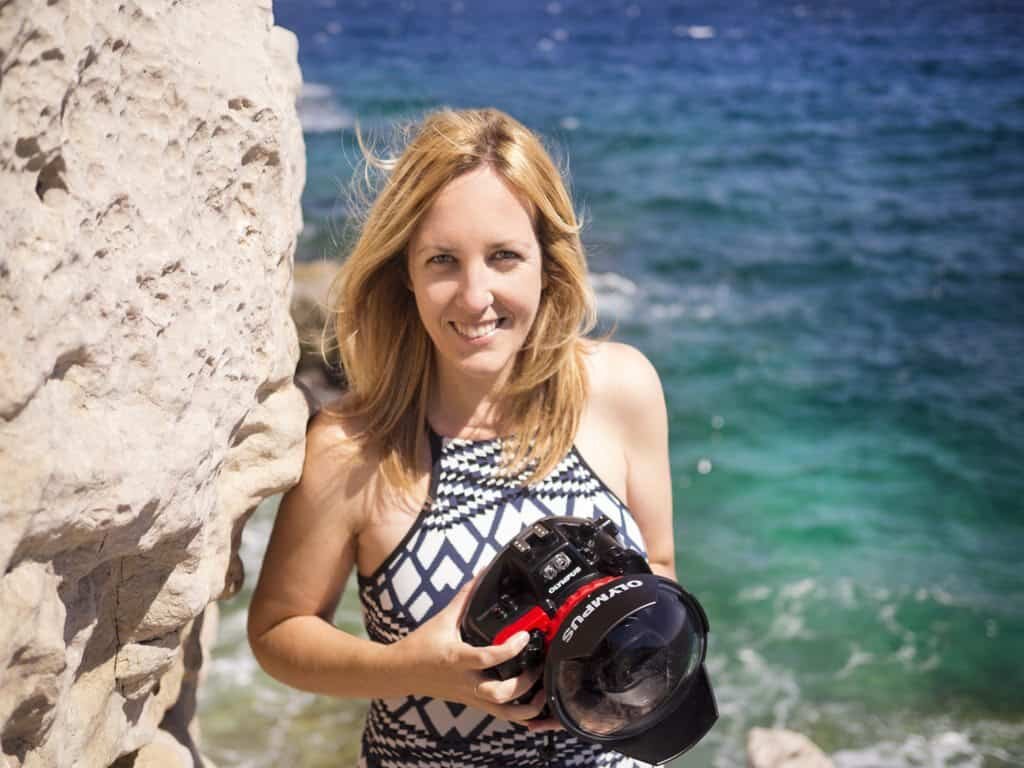 Hello! I'm the founder and photographer behind The Wandering Lens.
With 17+yrs experience as a professional travel and landscape photographer, all advice found on this site is from my personal experience on the road. I hope it's useful for your own travels and would love to hear in the comments about your trips and experiences around the world.