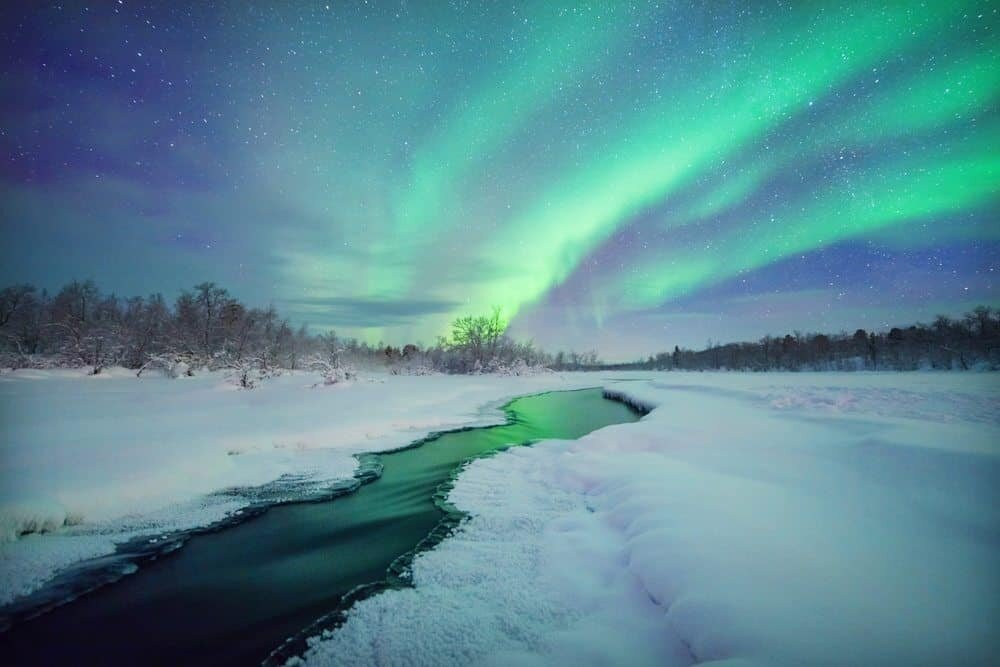 Best Places to See the Northern Lights and Photograph Aurora
The Northern Lights and Aurora are a weather phenomenon worth braving chilly conditions to see. It's always been palm fringed shores, colourful seaside villages and warm tropical waves that lure me to a destination.
That was until I witnessed waves of a different kind dance across the sky.
To say I'm hooked on the frozen canvas of an extreme winter environment is an understatement.
With only a few hours of dusky pink light per day, winter in the far north is a fascinating photography challenge of colours and landscapes.
When those dancing green waves appear across the sky, it's worth every shaking minute spent outside.
I've previously compiled a guide all about how to photograph the northern lights which explains the best settings, equipment and aurora apps to ensure you can capture the magic once it appears.
For now though I want to share some incredible locations where you can photograph the northern lights.
These are spots I've personally photographed during my travels…if you've got others to add, be sure to comment below with a link to your Instagram photo or blog post showing the location.
Map: The Best Locations to See the Northern Lights
---
Midnattssolstigen, Kiruna, Sweden
This nature park is located right next to the town of Kiruna and directly in front of the bright red cabins of Camp Ripan. If you see the green glow getting started, run into the forest with your camera! Middnattsolstigen is an easy access place to watch and photograph the northern lights as the dance over the snow covered forest surrounding Kiruna.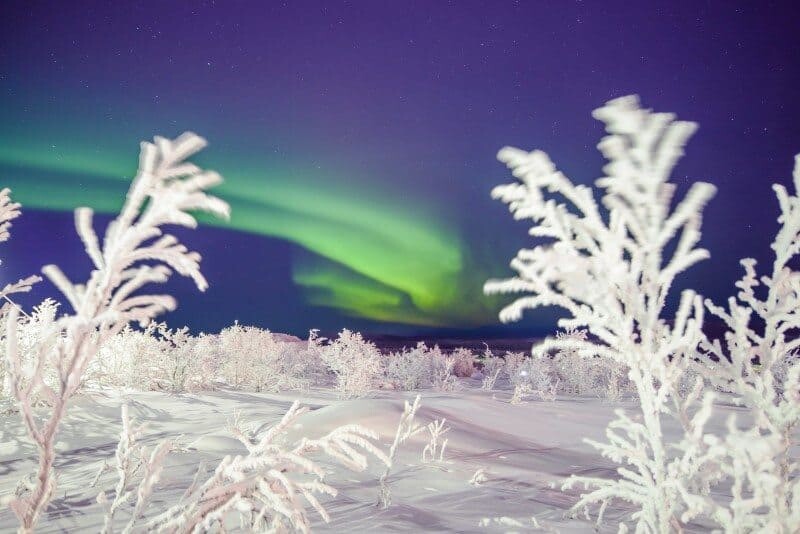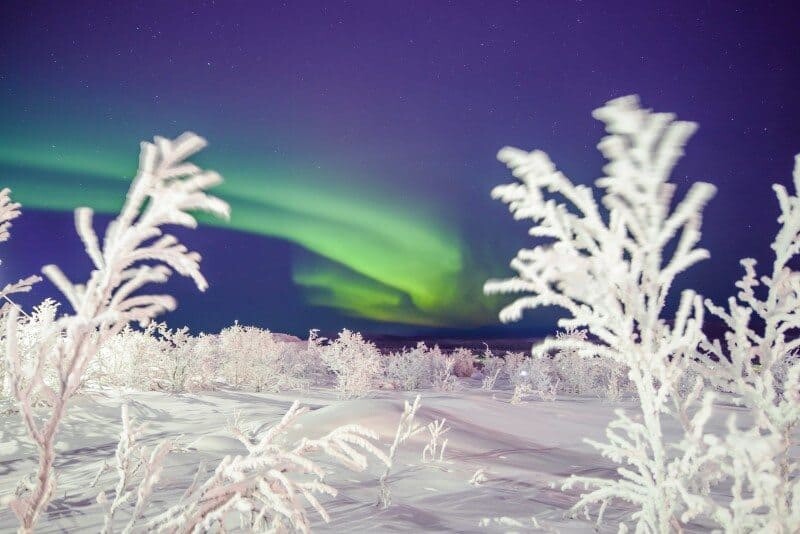 ---
Abisko and Lake Torneträsk, Sweden
Known as one of the best locations to view the northern lights, Kiruna is a short drive from Abisko National Park. Benfitted by the expansive Torneträsk Lake, the region is famed for clear skies even when the rest of the northern region is under cloud.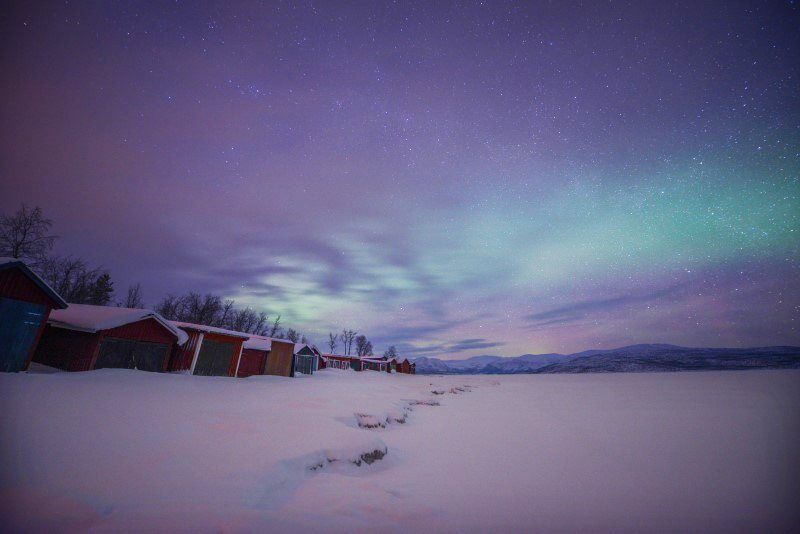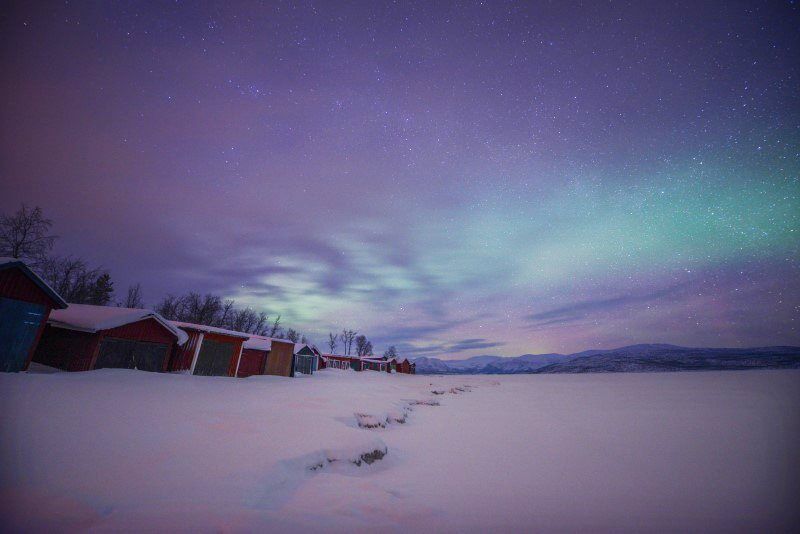 ---
Nikkaluokta, Sweden
The term winter wonderland was probably created here. It's where reindeer forage in the forest beside the frozen Laukkujärvi Lake. About 35km out of Kiruna you'll find dark skies at Holmajärvi and a dreamy line up of red lakeside cabins. Head further along the road toward Nikkaluokta for more beautiful spots beside the lake.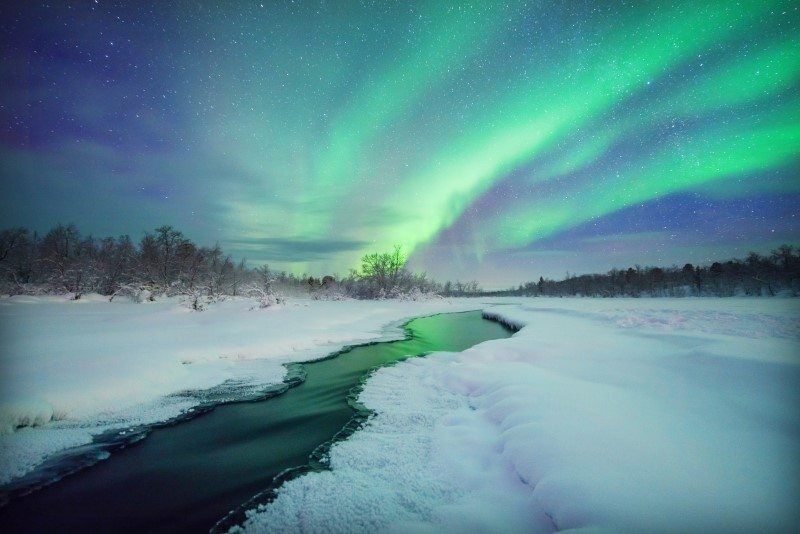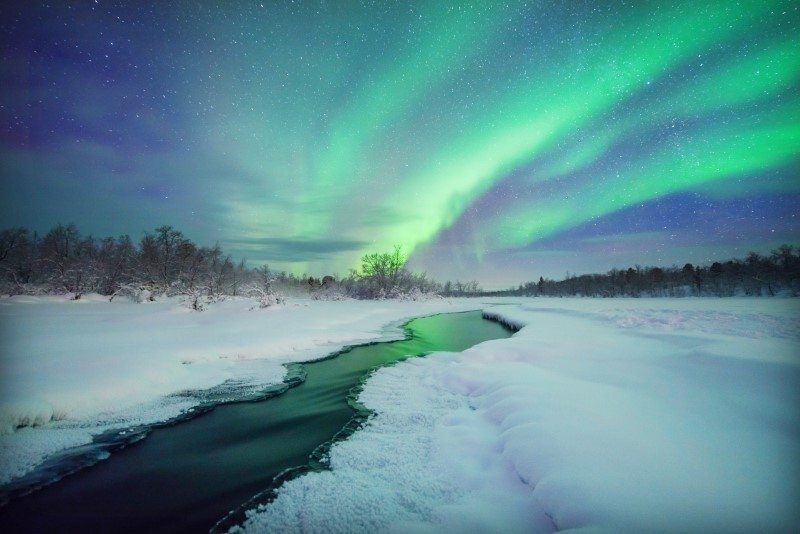 ---
Nordkapp + Hammerfest, Norway
Now I've only visited Nordkapp in the summer but wow would it be a scene in winter. Hammerfest is one of the northern most towns in the world so aurora sightings are a plenty in the colder months. Nordkapp is actually where you can sit on the northern most point of Europe and watch the midnight sun in summer…and the magical aurora dance over the sea in winter.
---
Stokksnes, Iceland
Mountain ranges don't come much more photogenic that Stoksness on Iceland's southeast coast. Located just a 15minute drive from Hofn, there's a black volcanic sand beach with dunes, crashing ocean waves and of course, might rugged peaks above. Because it's located on private property, you need to pay a small fee to the owner at Viking Cafe (the little wooden hut you'll see at the end of the road) before driving to the best viewing point by the sea.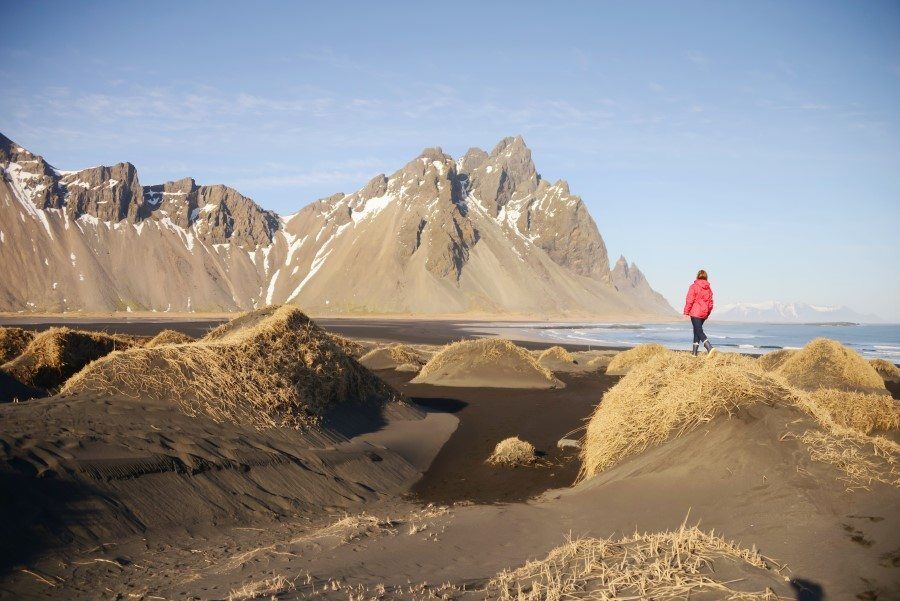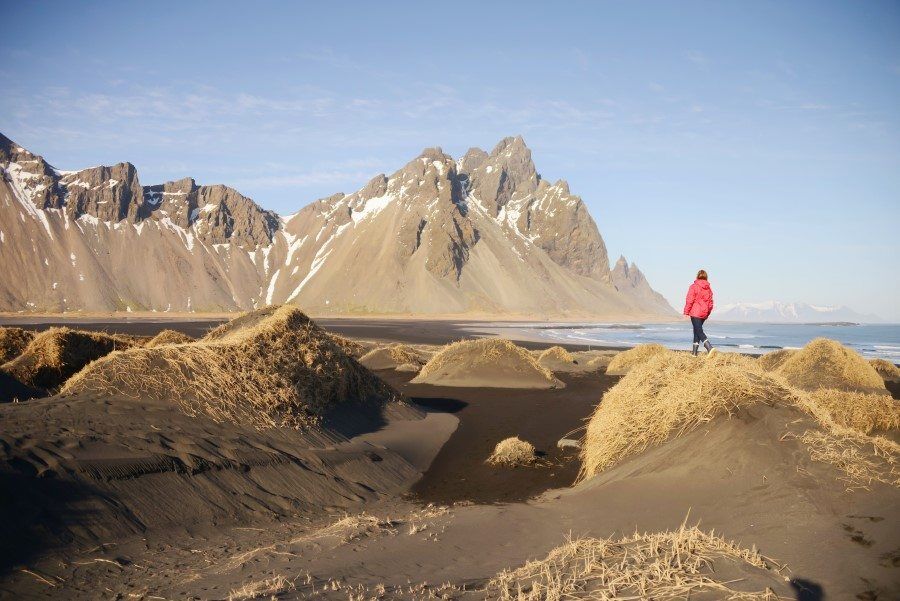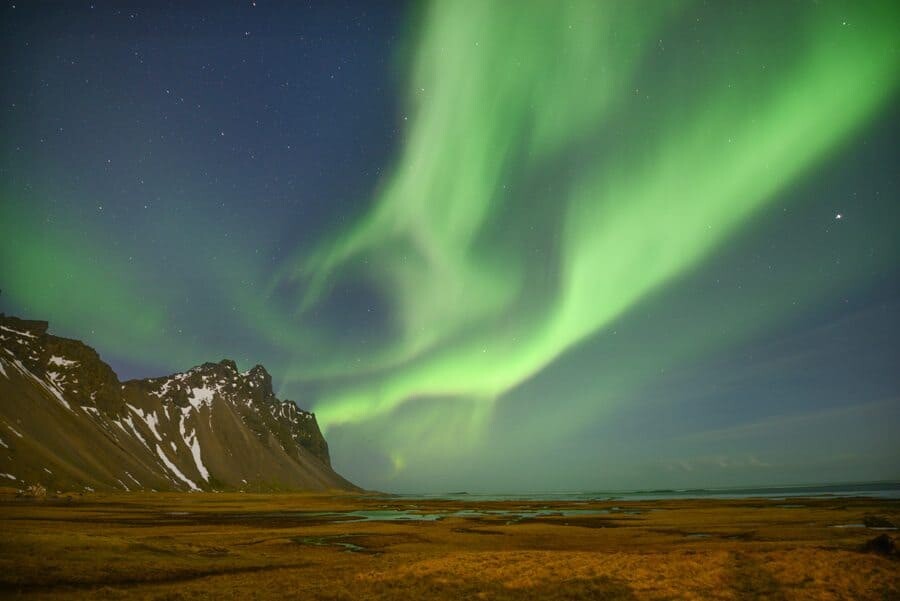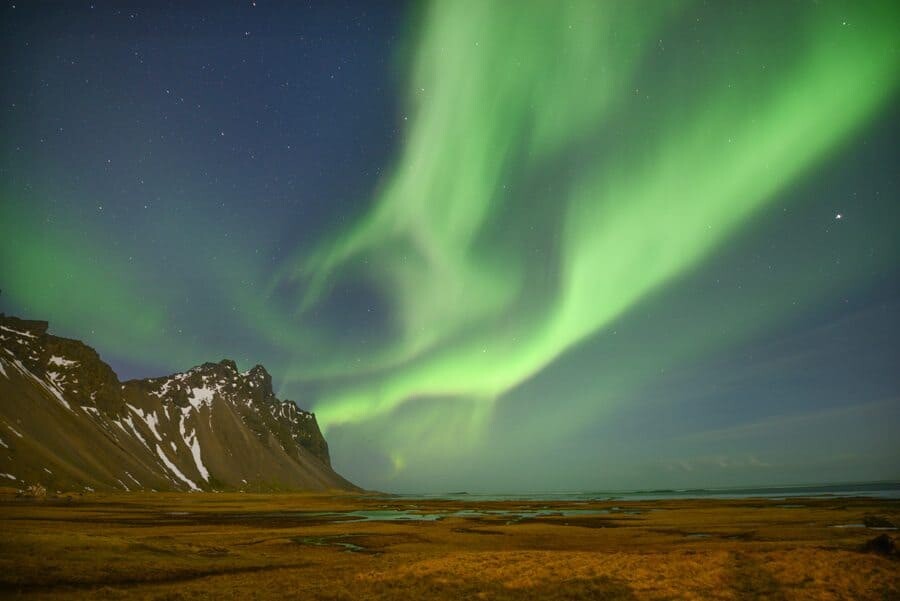 ---
Lon Valley, Iceland
Perspective is something I'm always searching for in my landscape photography, and this valley has it covered. Matching mountains meet each other just as a dirt road disappears into the distance…it's made for photography! At the eastern point of the valley you'll come across Estrahorn which rests overlooking the sea and provides an epic photo opportunity if you're lucky enough to have the aurora appear.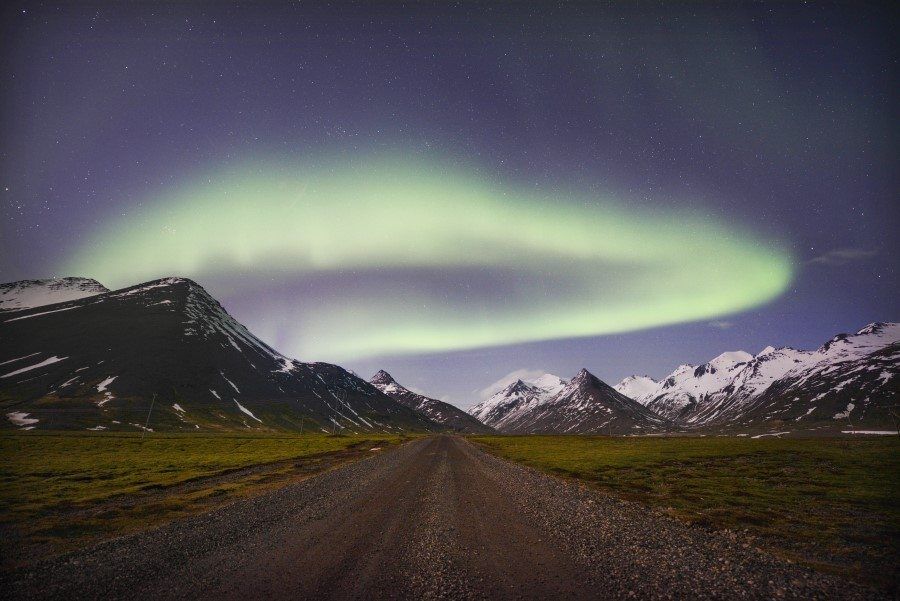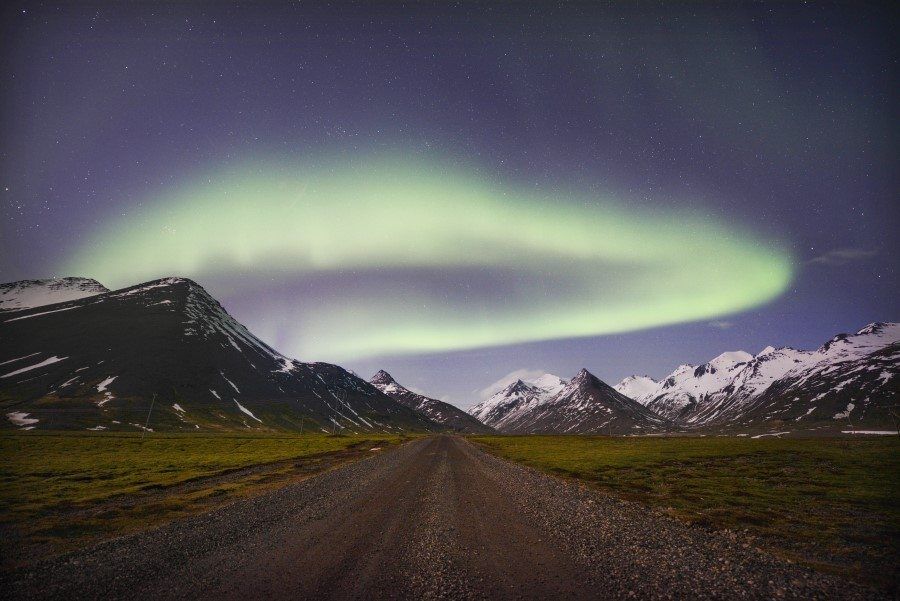 ---
Kirkjufell, Grundarfjörður, Iceland
This is one of those dream locations for photographing the northern lights, but even if you do travel half way across the world you do still have to get lucky. Unfortunately the weather didn't line up on my visit but here's a shot of it in the daylight…just imagine the lights above this beauty! Take a peek at William Patino's website for some jaw dropping shots of this location and more of Iceland…next time I'll travel with him so I can get that lucky!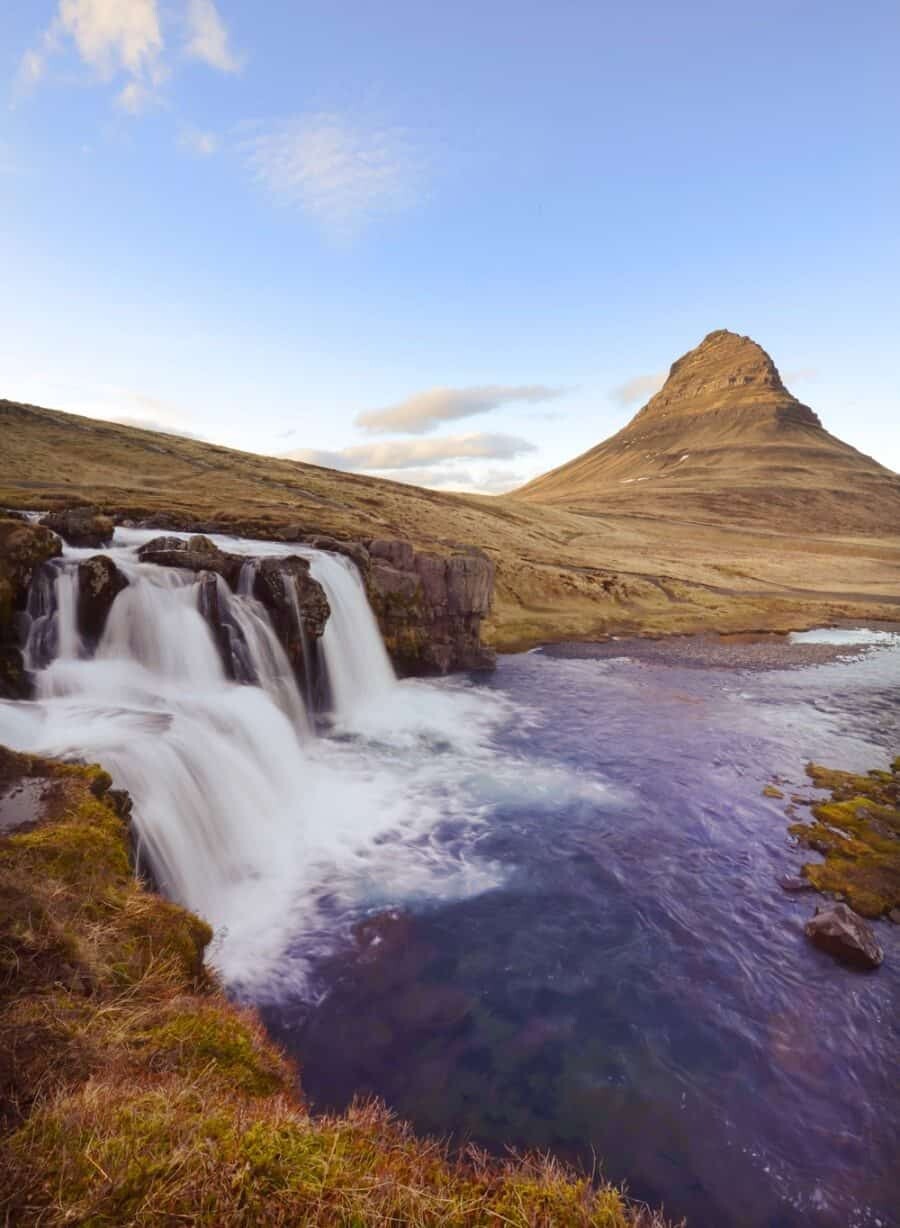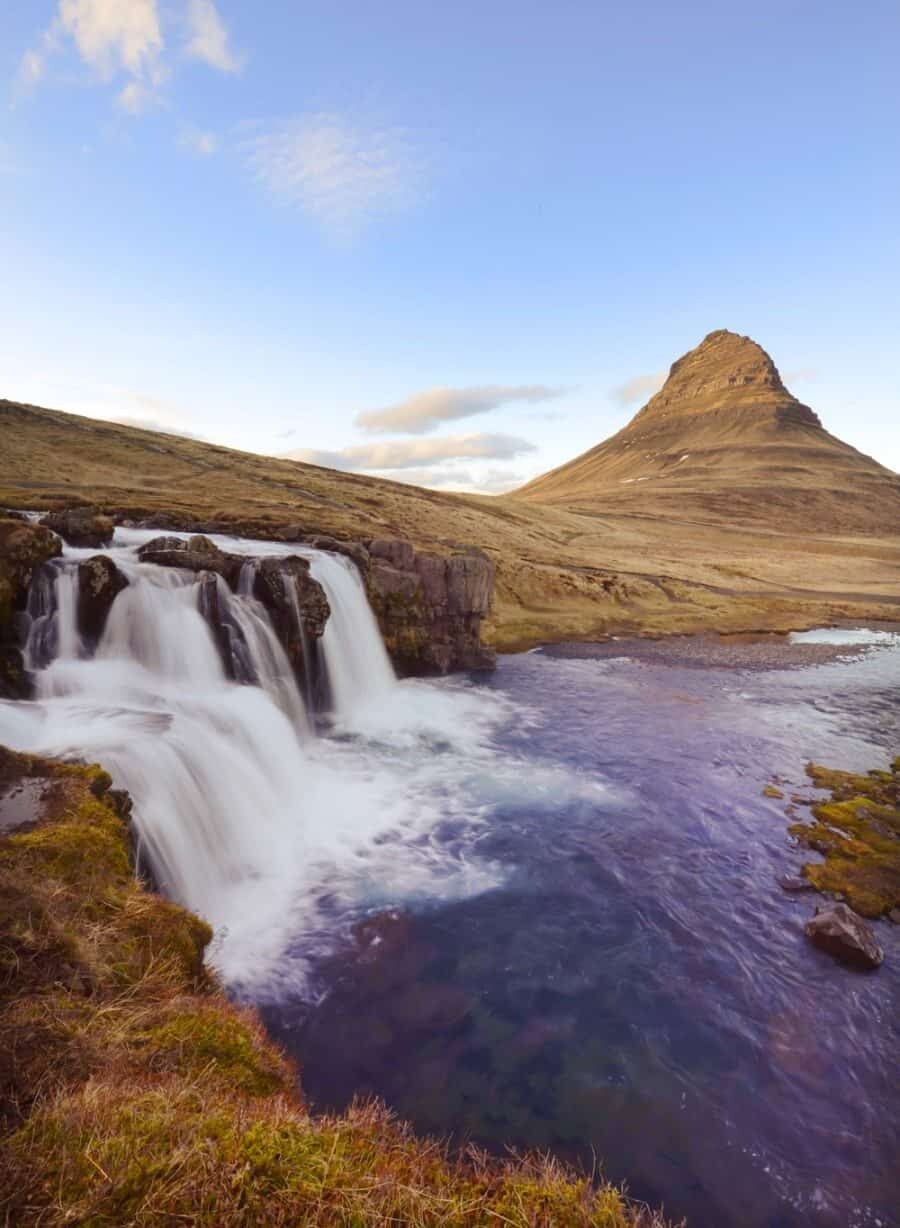 ---
Jokulsarlon Ice Lagoon, Iceland
A glacial lagoon with floating icebergs, fringing mountain ranges covered in snow and the northern lights dancing above. It's a once in a lifetime sight to see. Because the lagoon connects to the Atlantic Ocean you'll always have water for the lights to reflect in, even in the middle of winter! I wasn't super lucky on my visit but managed a little glow in the distance…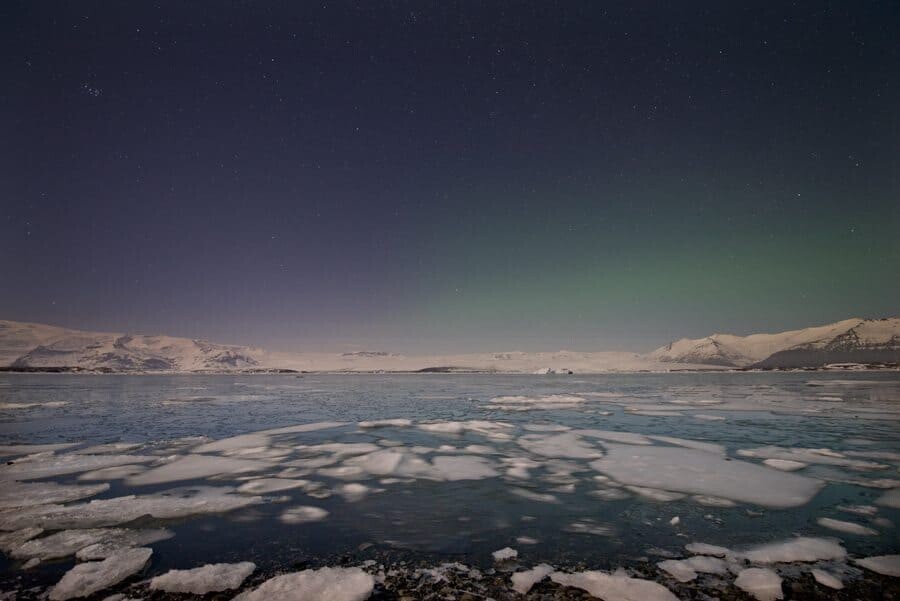 ---
Dream Destinations for Aurora Hunting
My wishlist has become pretty intense over the past few months since I witness the first glimpse of aurora. Below is just a few of the places I'll be aiming to photograph in the upcoming winter season.
Finnish Lapland
The sound of a glass igloo where you can lie in bed and watch the northern lights above is too good to pass up. Like, really? Even before I became hooked on cold climate destinations, I've always dreamt of photographing the frozen forests of Finland. If you're keen to photograph the northern lights in Finland, research Inari, Syöte, Ruka and Kuusamo.
Greenland
Imagine the northern lights glowing down over massive icebergs and icefjords? Yes please! In Greenland the lights are actually known as 'Arsarnerit' meaning 'those playing ball' and refers to their belief that souls of the dead are playing ball with walrus skulls. As a country Greenland feels like an untouched wonderland of all things extreme and naturally stunning, I'm so intrigued.
Faroe Islands
Where waterfalls spill over cliffs into the ocean and landscapes have been chiseled by the harsh conditions of the North Atlantic Ocean. The Faroe Islands are on my must-see list this year and I'd love to combine that trip with a spot of aurora hunting. The dramatic scenery matched with the magic of the northern lights will surely be a sight to see.
Canada
I'm just throwing it out there but I'm talking all of Canada. East or west, I'm not fussed. Having seen thousands of images of the Alberta region, it'll be hard though to pass up spending a few weeks discovering the alpine lakes, hiking trails and forests around Banff. Vancouver Island though is also luring me with it's wilderness and orca spotting chances. Orcas and aurora…okay I'll have to stop myself here before I get too carried away.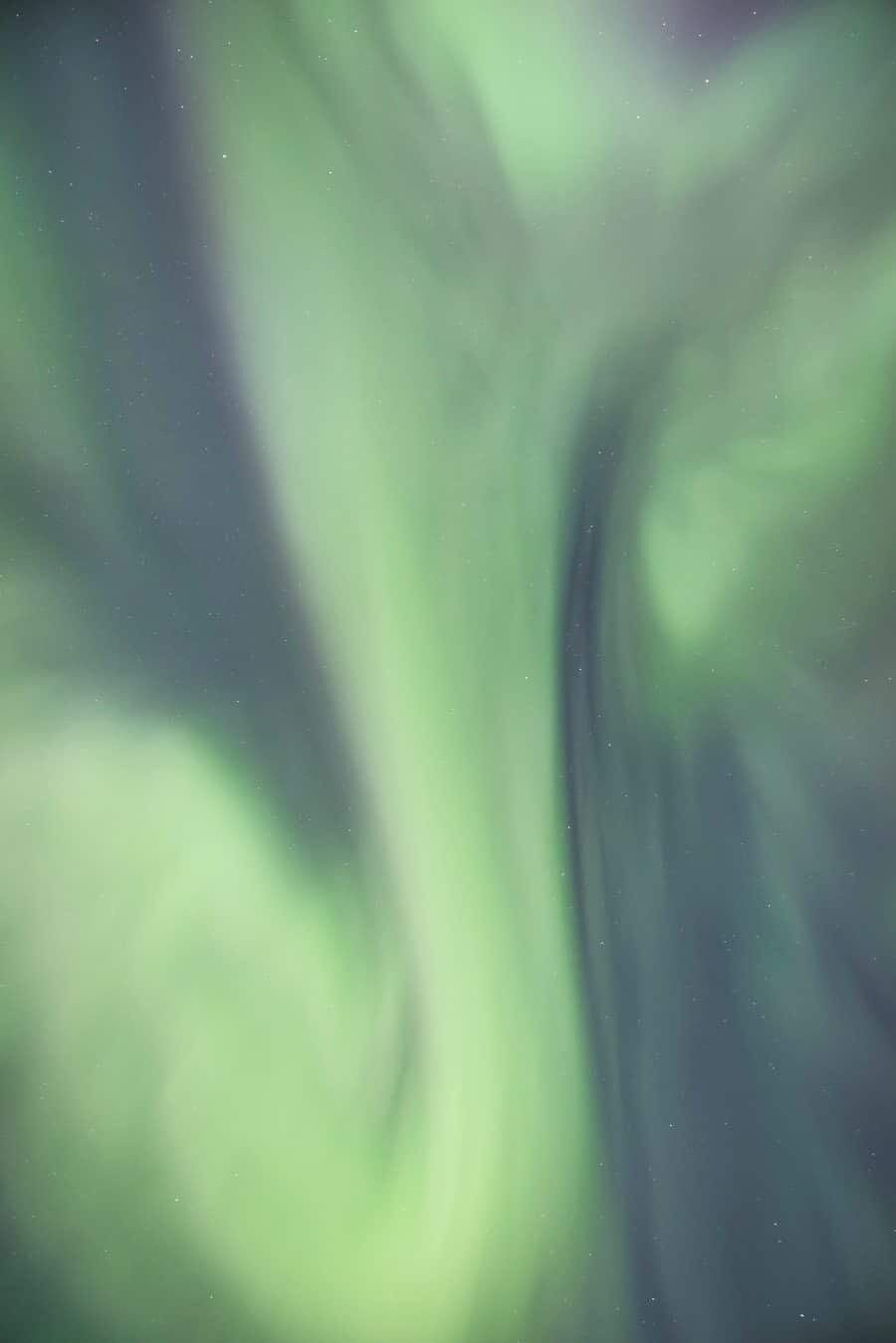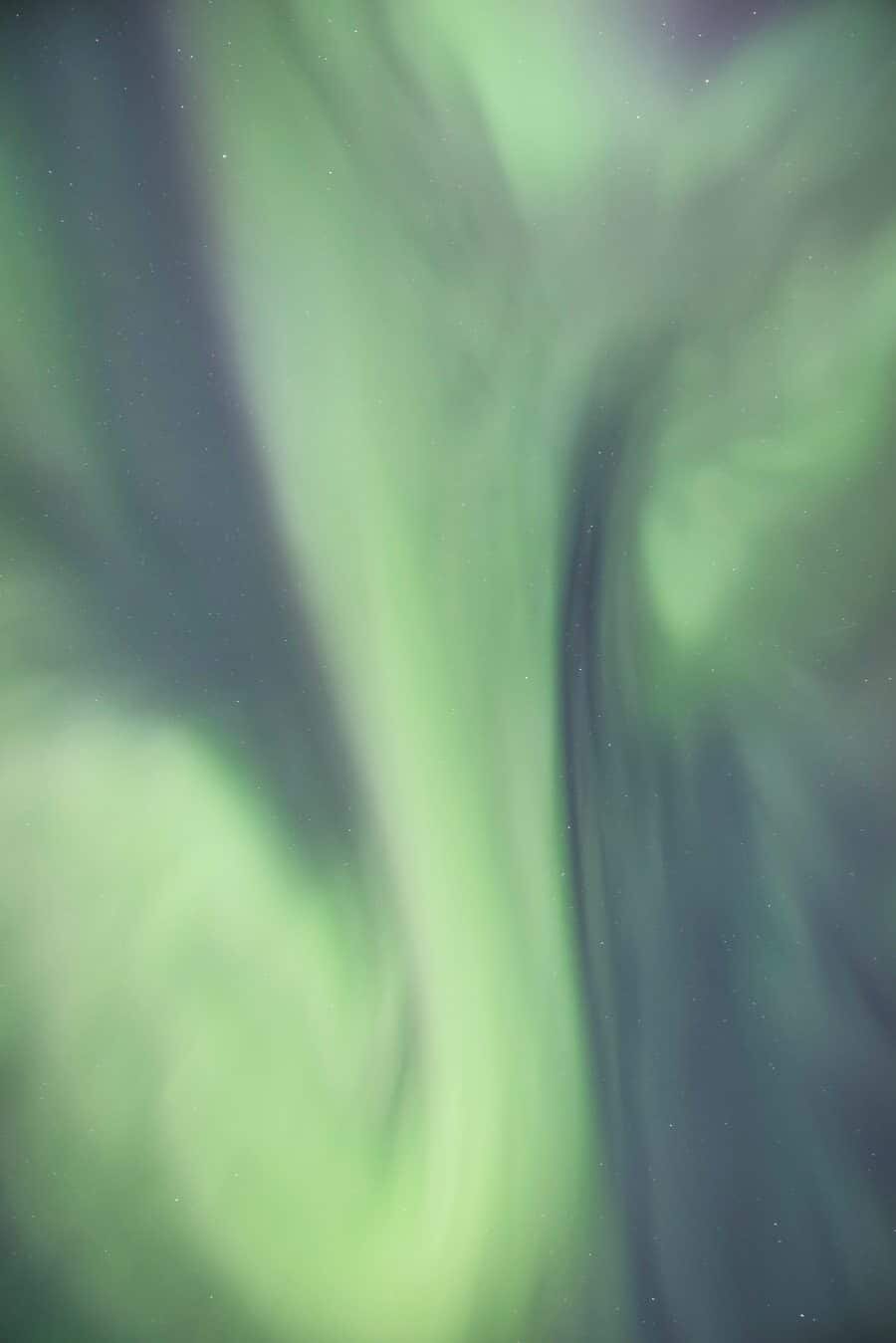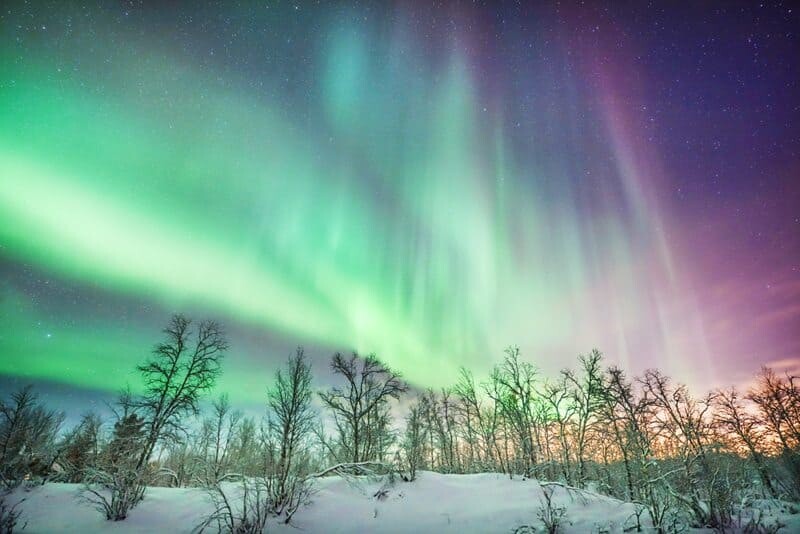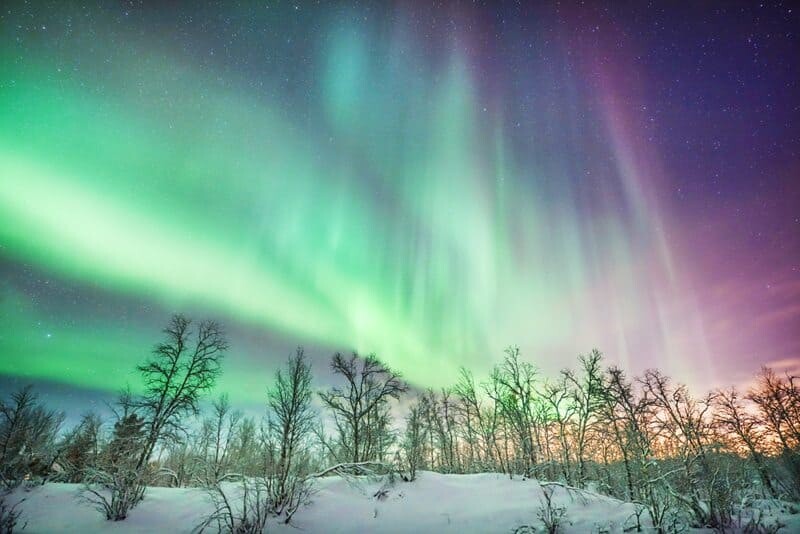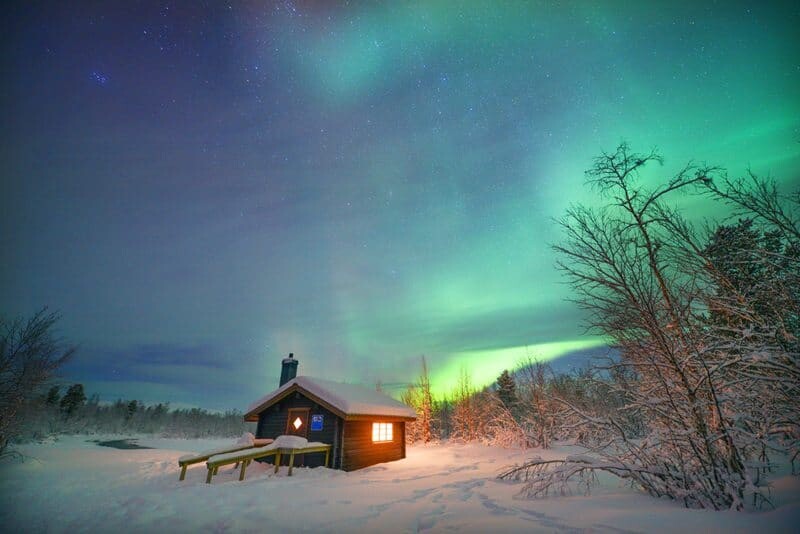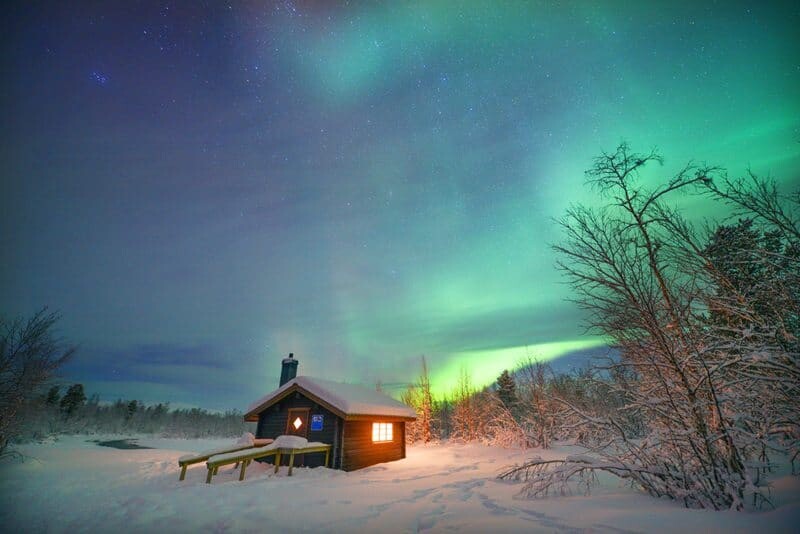 ---
So let's hear it, where are your dream destinations to see the aurora? Or…have you already seen it and want to share a great spot!? Let me know in the comments below!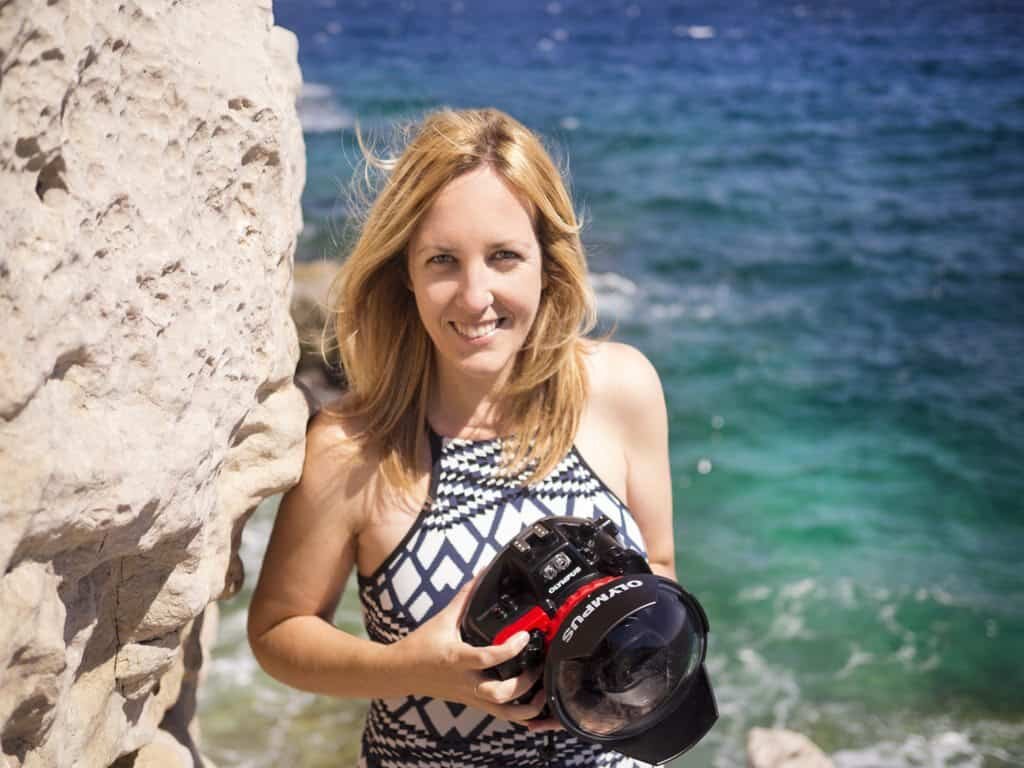 Hello! I'm the founder and photographer behind The Wandering Lens.
With 17+yrs experience as a professional travel and landscape photographer, all advice found on this site is from my personal experience on the road. I hope it's useful for your own travels and would love to hear in the comments about your trips and experiences around the world.